International Yoga day 2023
The International Yoga day was celebrated in Chinmaya Vidyalaya, Anna Nagar on 21.6.23 Students of Class VII, NCC, Scouts and Guides performed yogasanas and Pranayama. Kg children also performed yoga in the kindergarten section.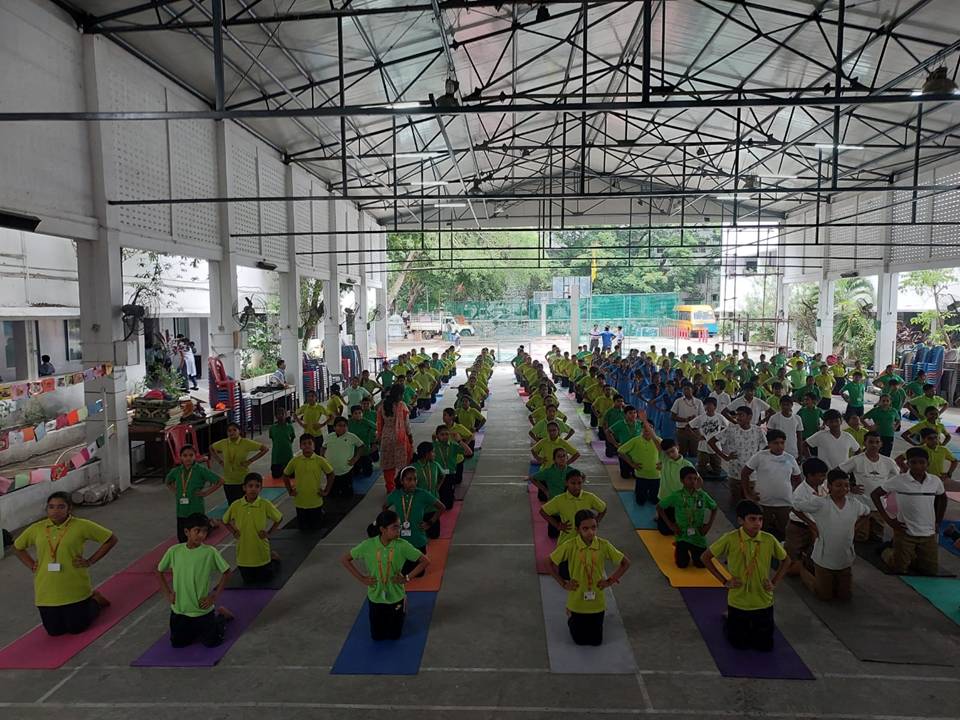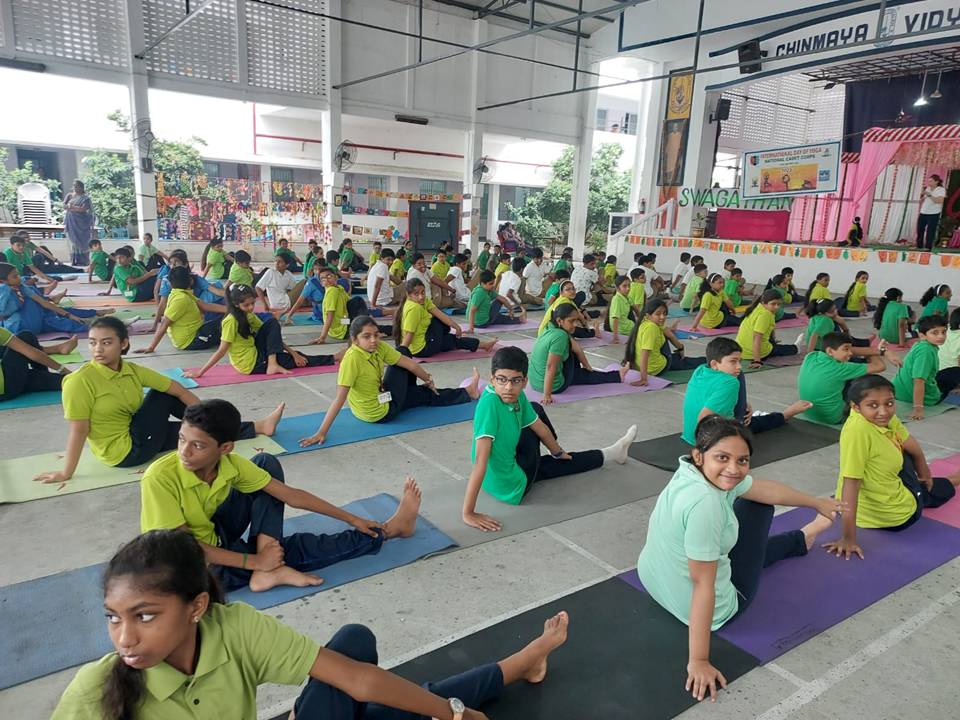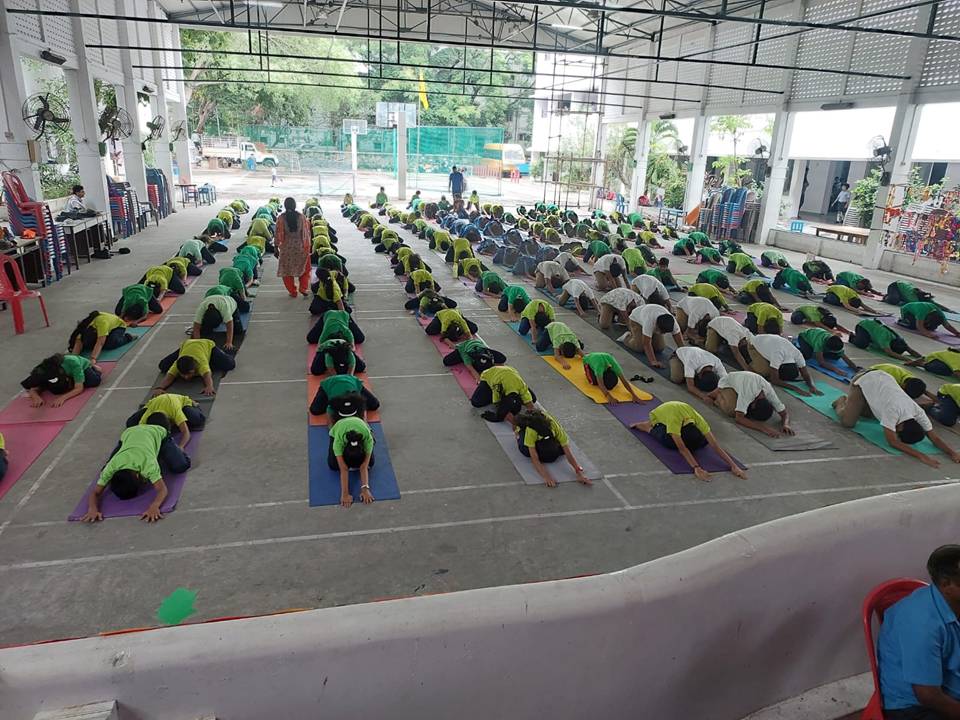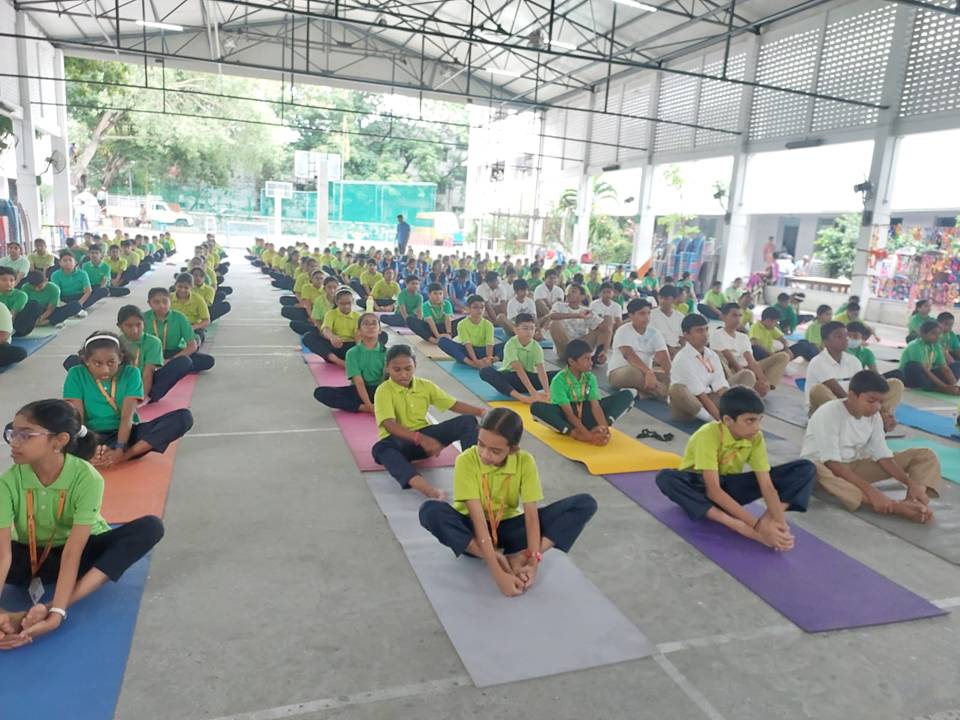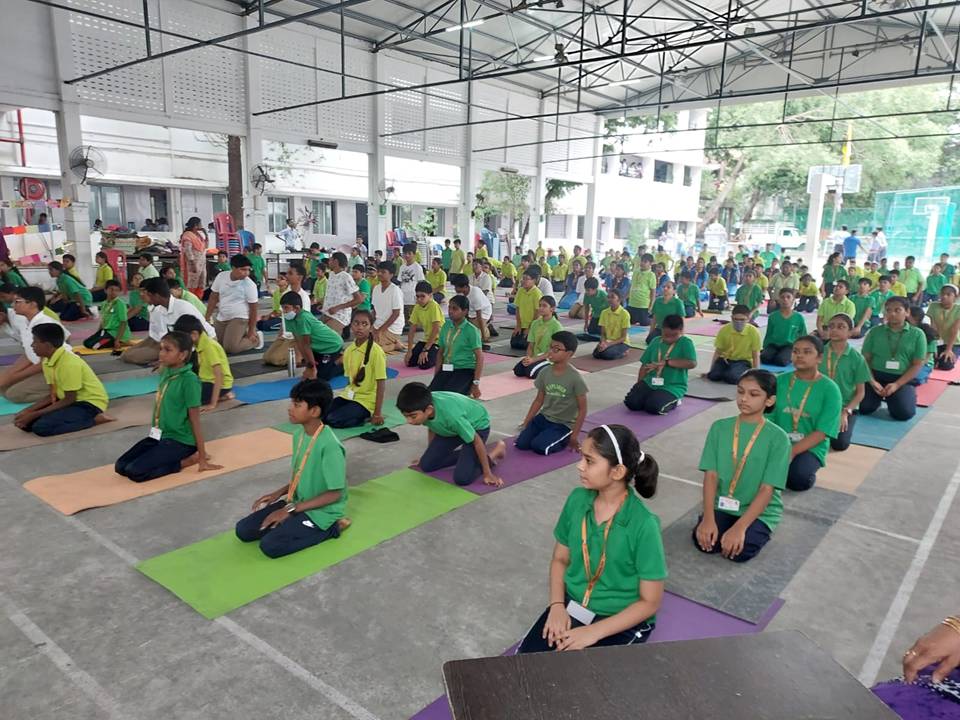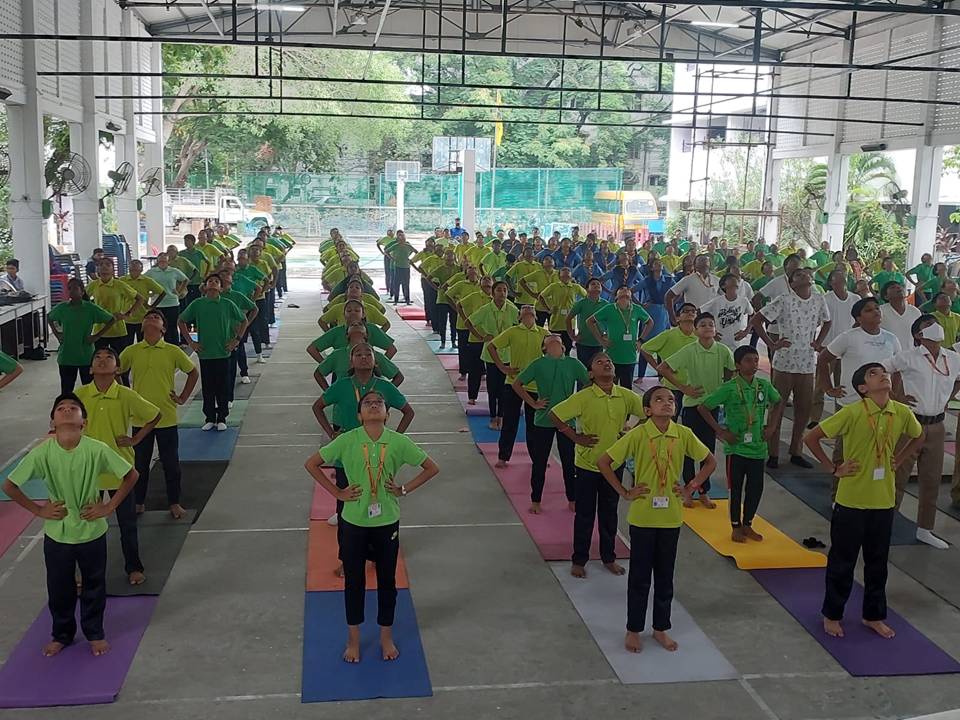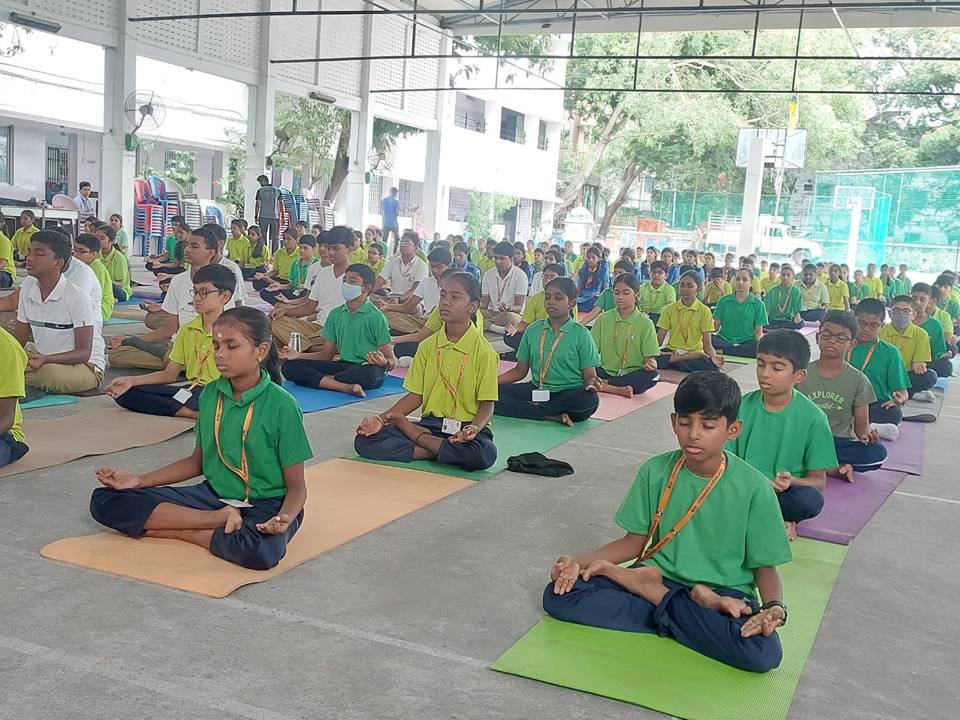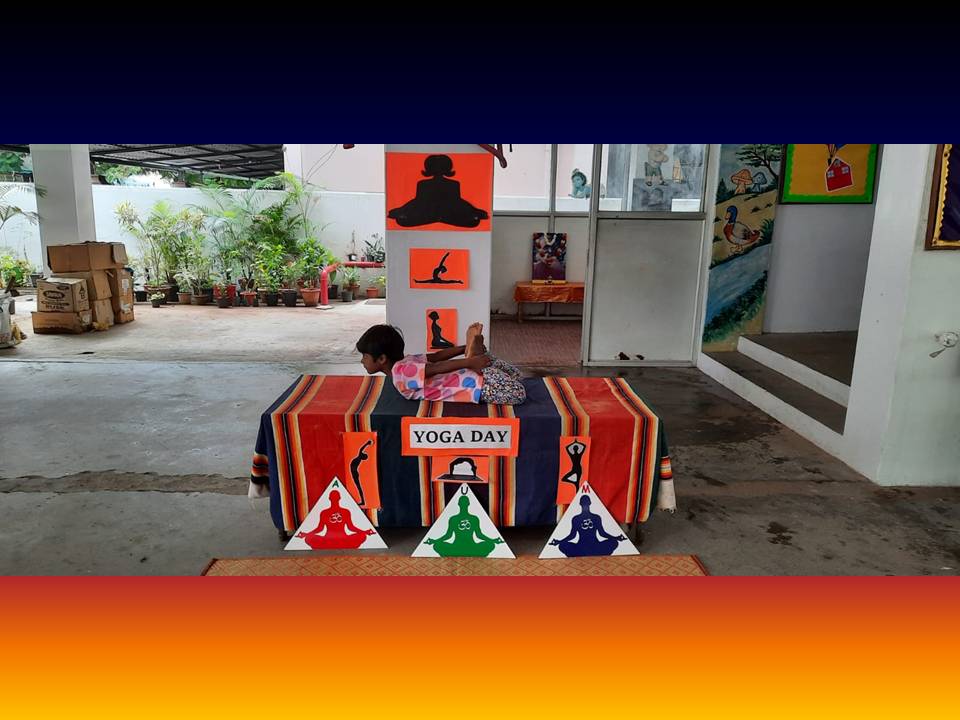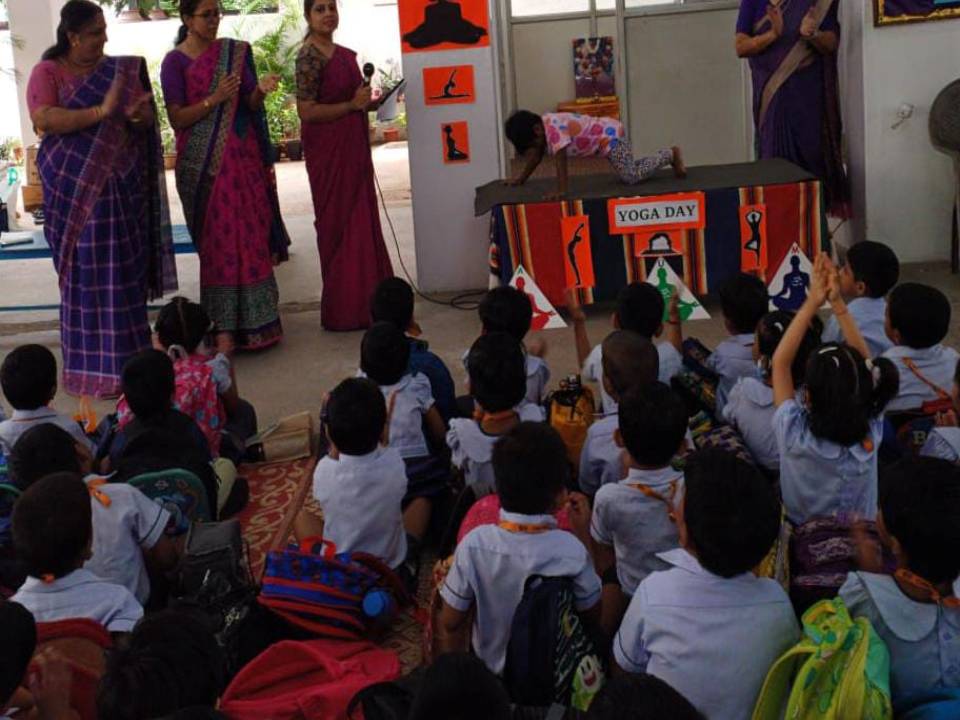 VasudhaivaKutumbakam
Our Vidyalaya had an opportunity to work with C20 team as companions of one earth at the historic town of Mahabalipuram. The aim of the conference was to discuss the application of Vasudhaiva Kutumbakam under the able guidance of our Acharya Swami Mitrananda, Chinmaya Mission, who is India Coordinator for the summit. The staff, students, parents and alumni of our school took up various responsibilities in the functioning of the conference. The culture of the 20 participating countries was exhibited at the venue and our students were privileged to be the live models in the exhibition. Our Holy Gita was released as a Coffee table copy in which, our Sanskrit master Mr. Kannan was part of the editing team and he was honoured by governor of Tamil Nadu Shri R N Ravi on stage. It was a great enrichment programme for all of us to explore along with the foreign delegates the facets of unity in diversity, and work together to build a harmonious world.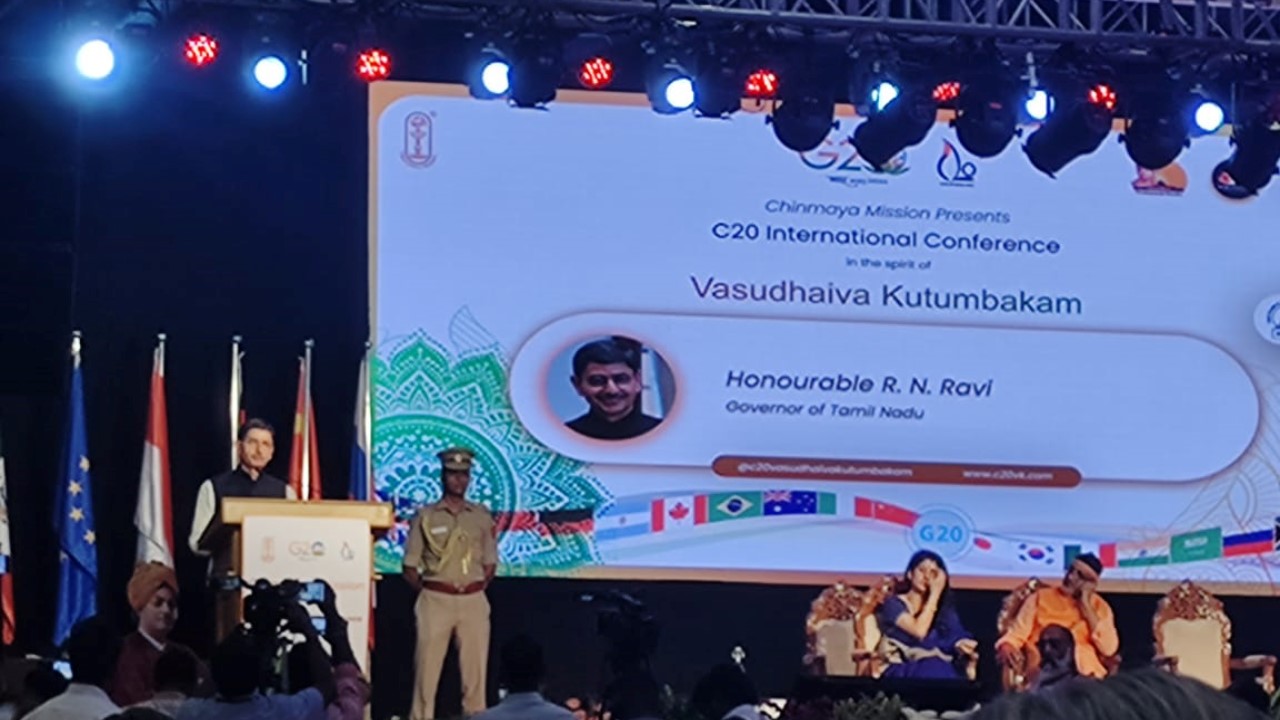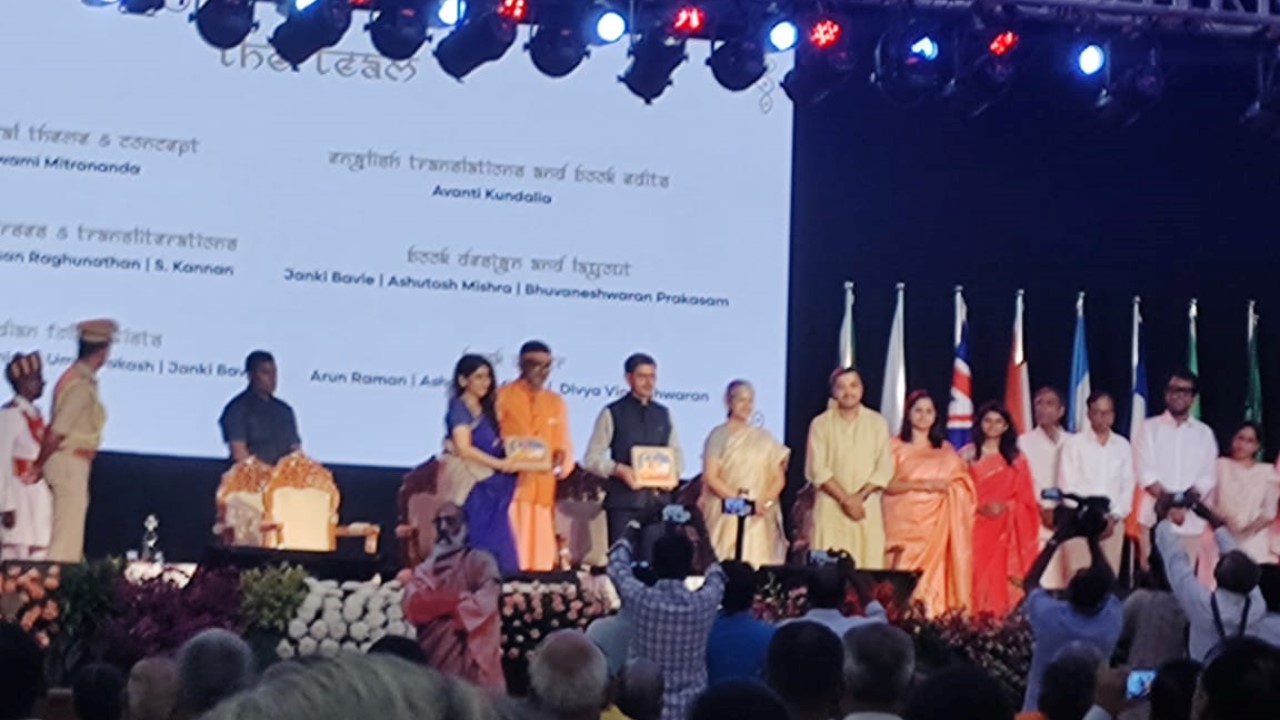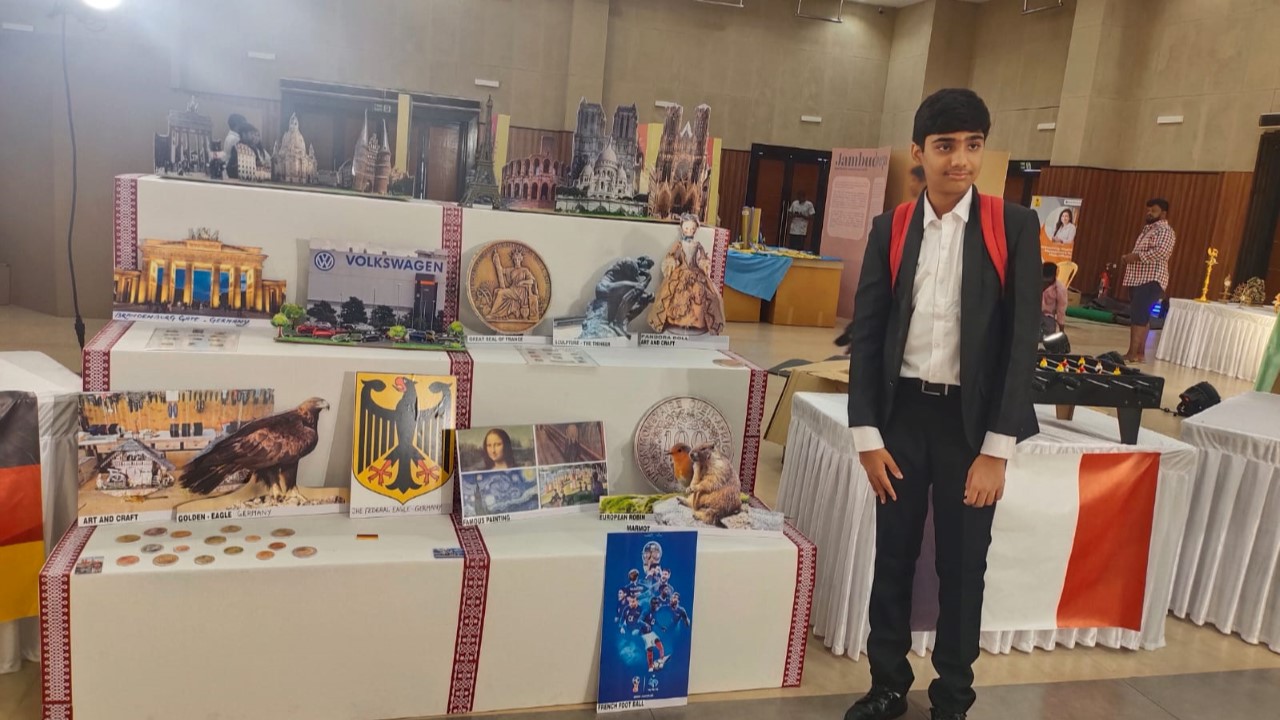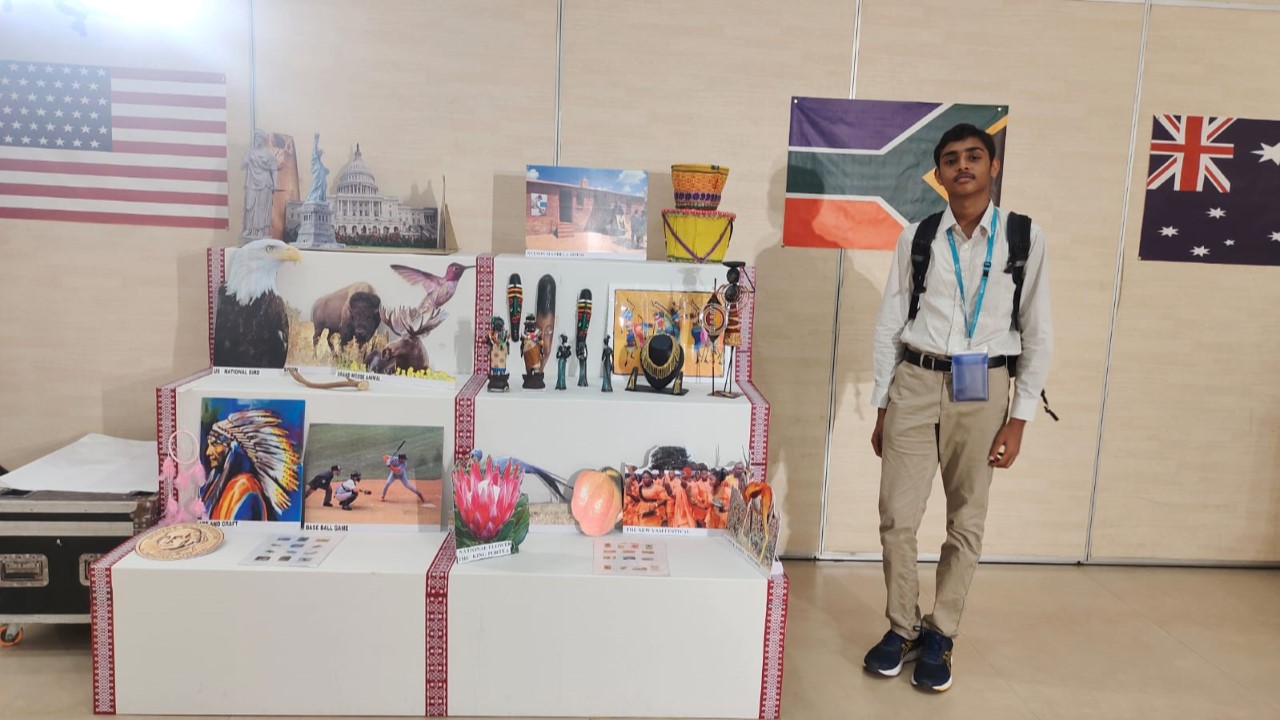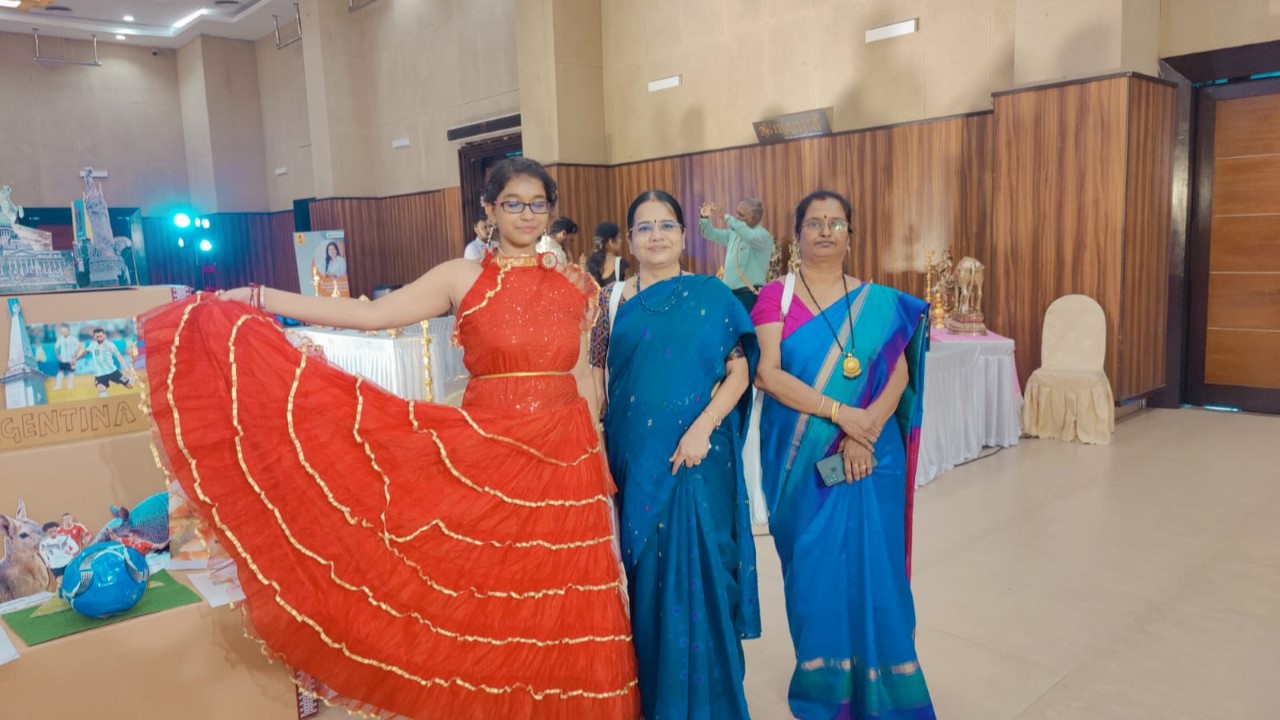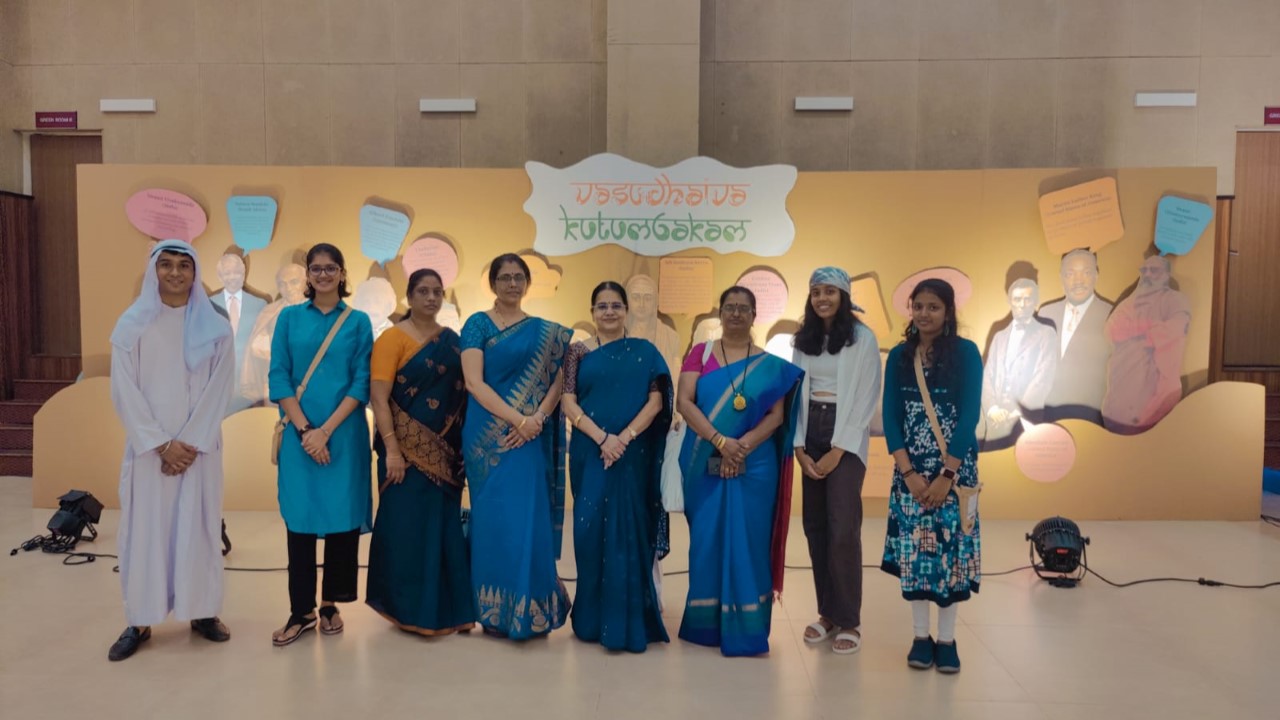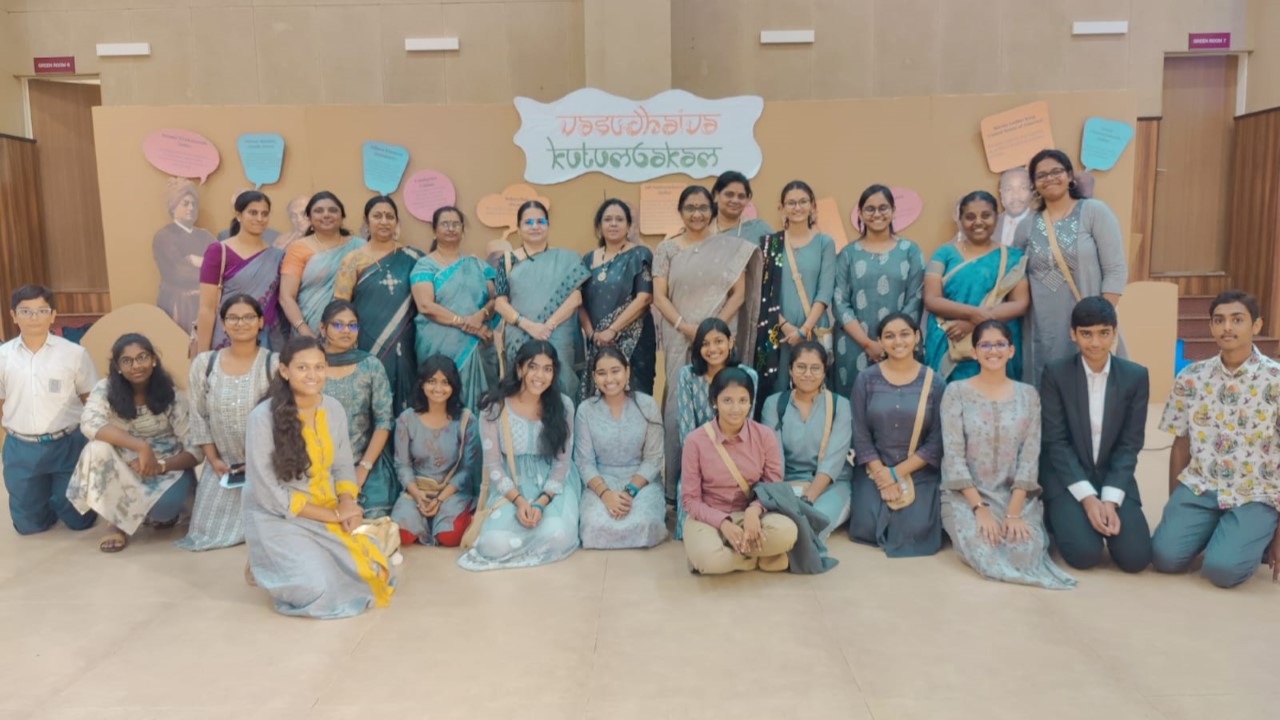 Ganapathy Homam - 2023
The academic year 2023-24 had a divine beginning on April 4th, 2023. Ganapathy Homam, Hayagreeva Homam, Dhanvantri Homam, Lakshmi Homam and Mrityunjaya Homam were performed in our school campus to ensure health, knowledge, long life and spiritual well-being of everyone. Our Correspondent Dr Shri R Suryakumar and his wife performed the pooja. This was followed by Kalasa Abhishegam to our Vidya Ganapathy, seeking the Lord's blessings for good health, prosperity and well-being of the Vidyalaya.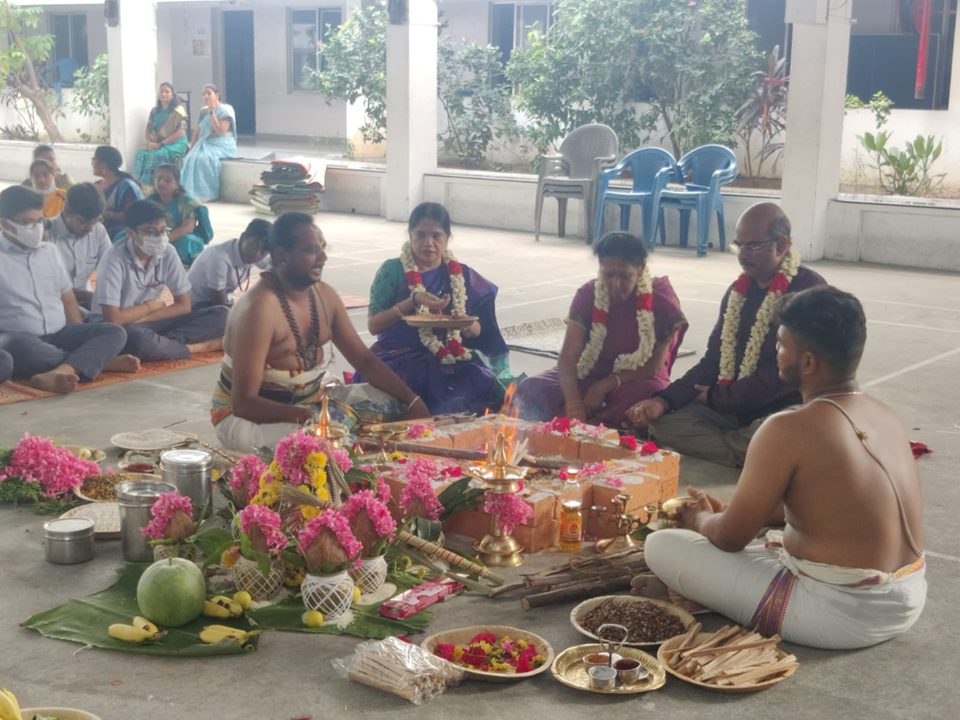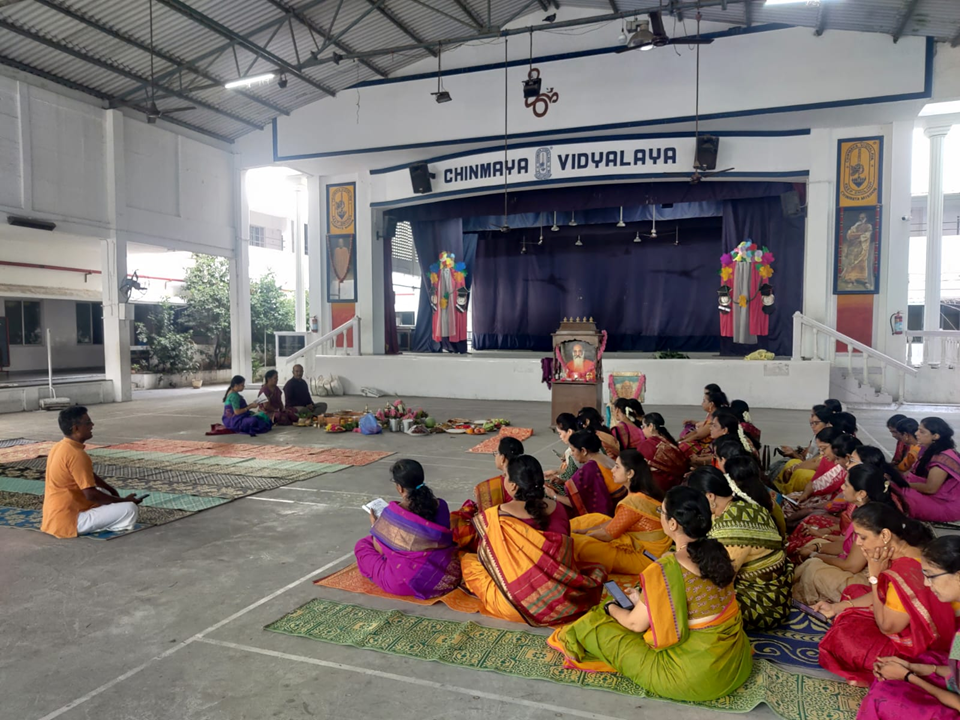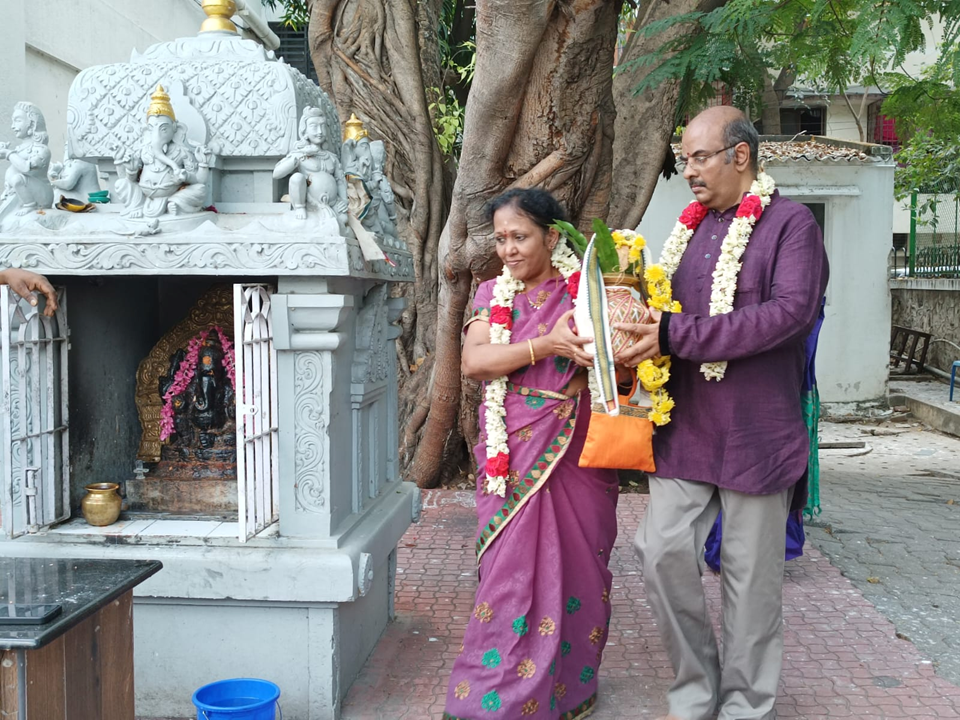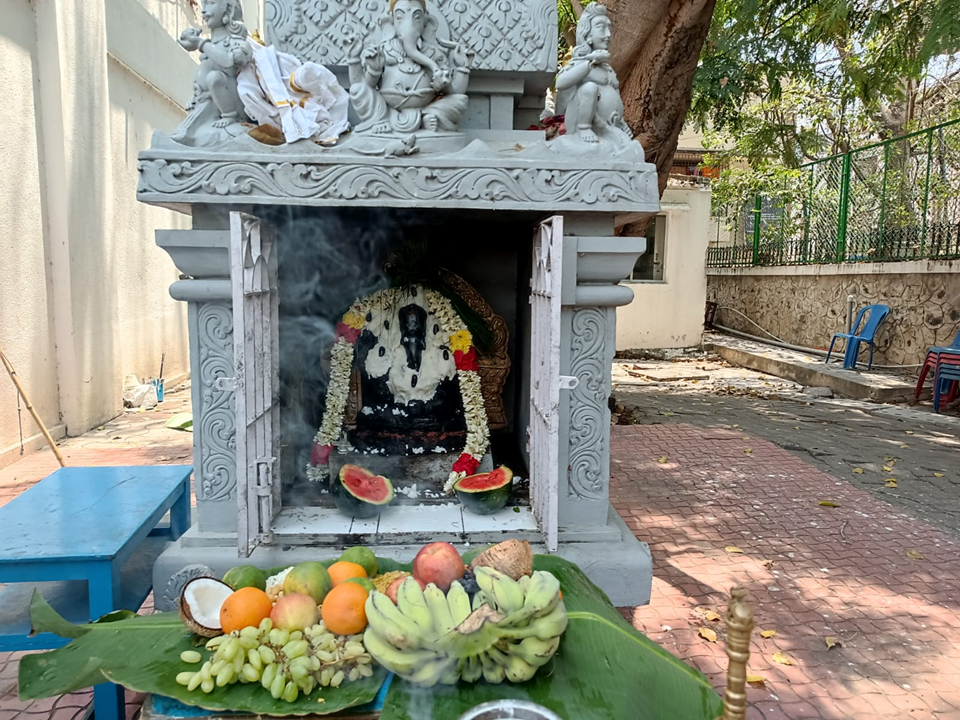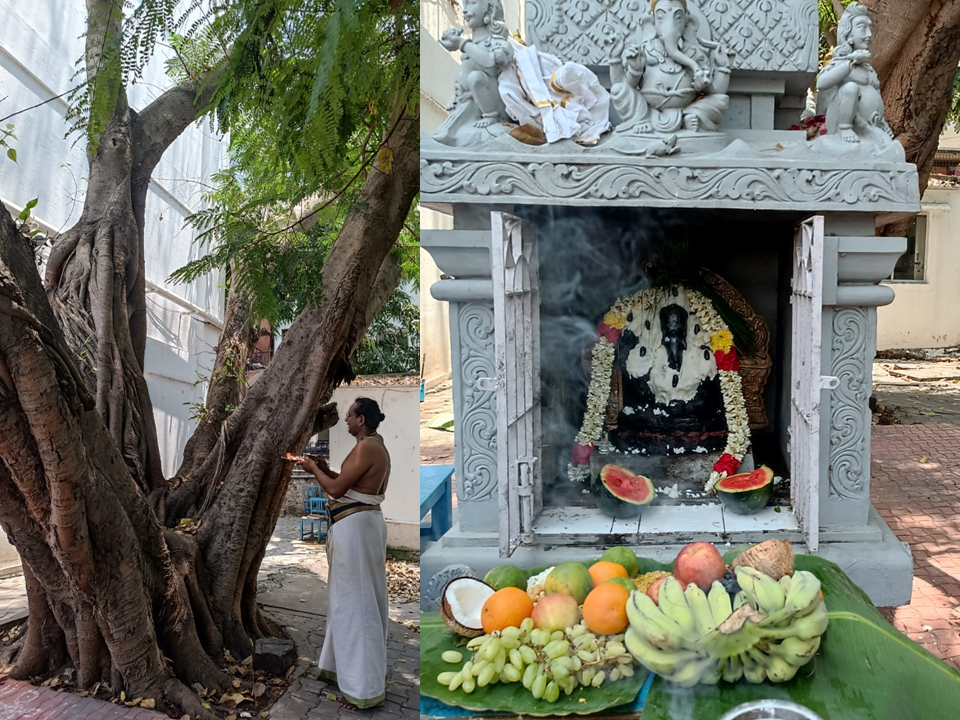 Vahana pratista Ceremony 2023
Vahana pratista is the ceremony by which a moosika was consecrated in the vidyalaya VIDYA GANAPATHY temple. Special hymns and Vedic mantras were recited to invite the Mosika to be in the shila roopam always in the temple, thus infusing life into the statue and the murti's eye was opened for the first time. The students along with the teaching staff saw this through a mirror. The ritual involved a Puja, chanting of Sanskrit mantras, ganapathy have , abishekam and singing of bhajans. After the maha aarti prasad was distributed.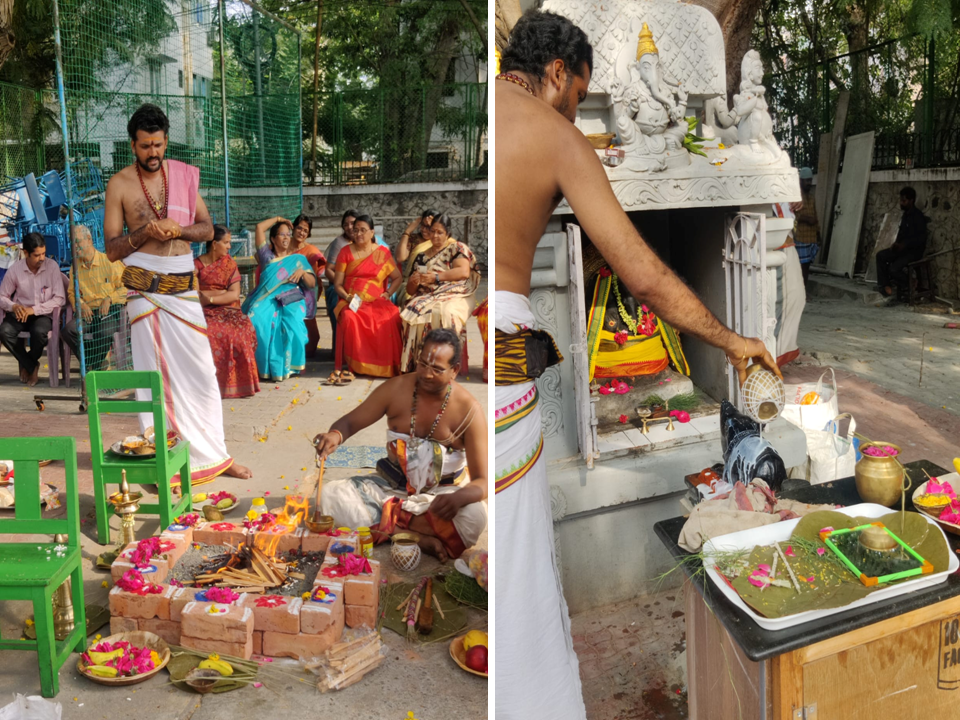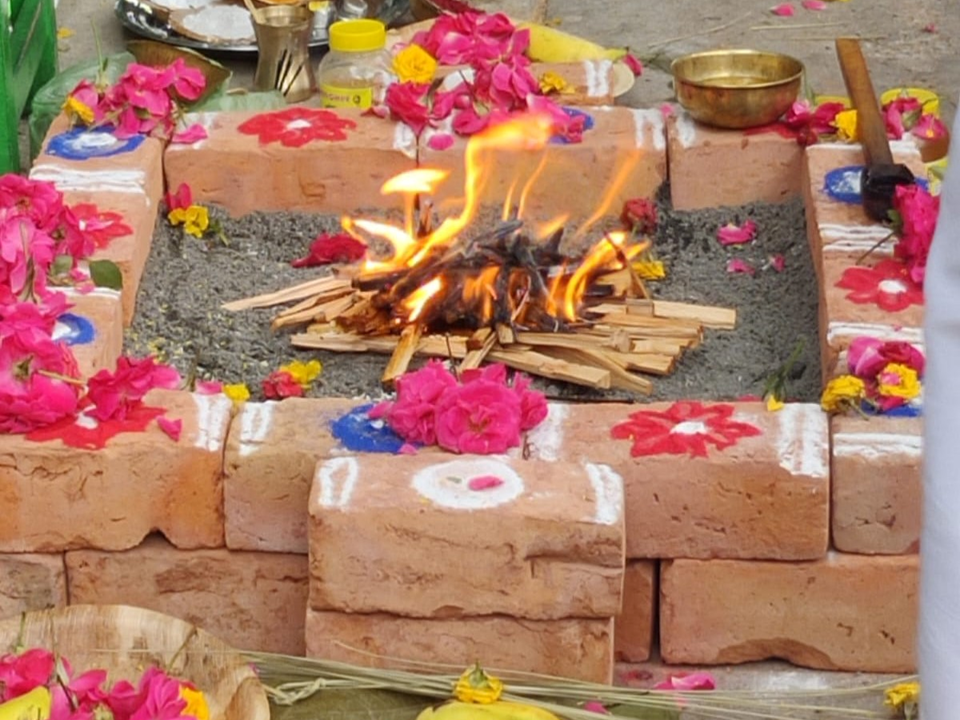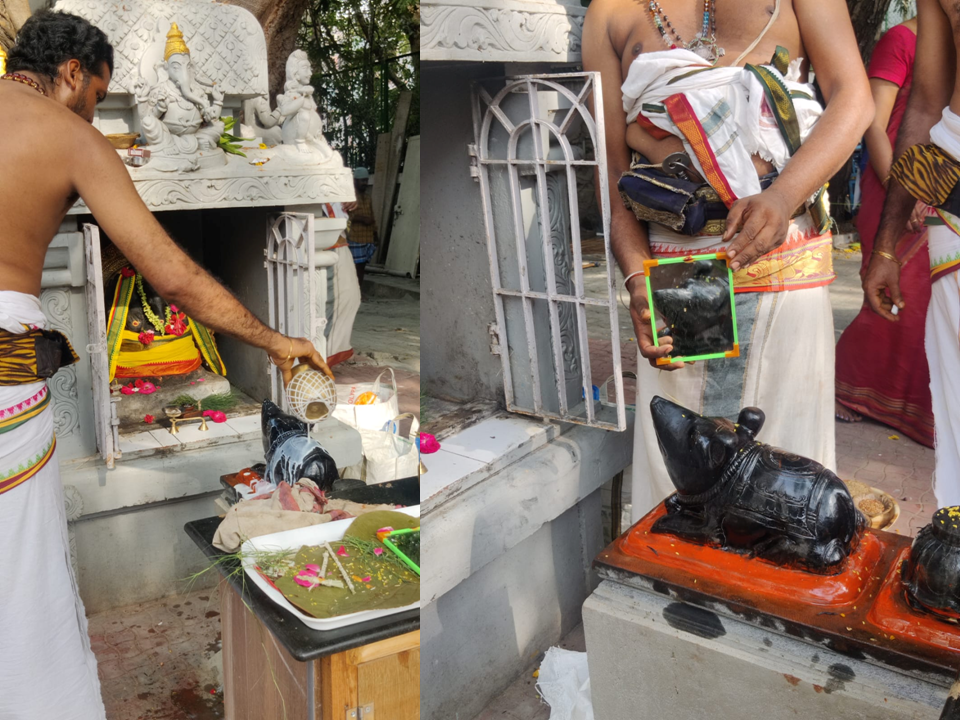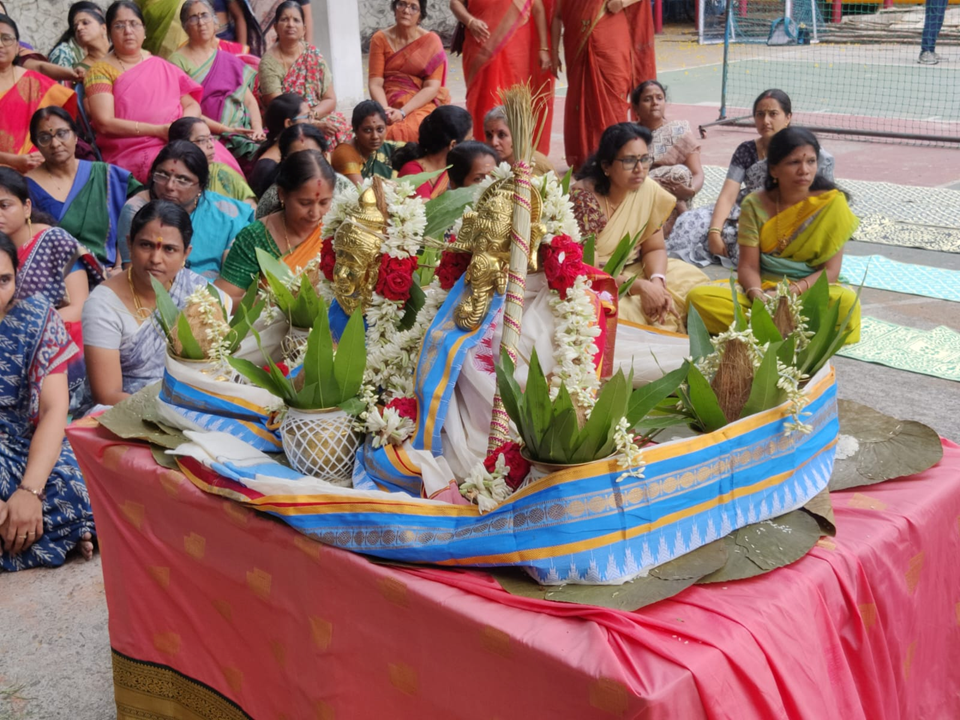 Annual Lunch - 2023
This year, the annual lunch was hosted by Chinmaya Vidyalaya Virugambakkam, on 22nd April 2023. All schools of Chinmaya gathered to acknowledge the success achieved by the sheer hard work and perseverance of our dear teachers who had retired, completed 25 years and 10 years of service. Mrs.Rama received memento for 25 years of completion. Mrs.Zeema, Mrs.Poornima, Mrs.Namitha and Mrs.Sakunthala received memento for completing 10 years. From our school, Mrs Latha Mukundan was honoured for her excellent years of service and dedication. Mrs.Shuba priya from K.G and Miss Subbulakshmi BV teacher was also honored on this occasion.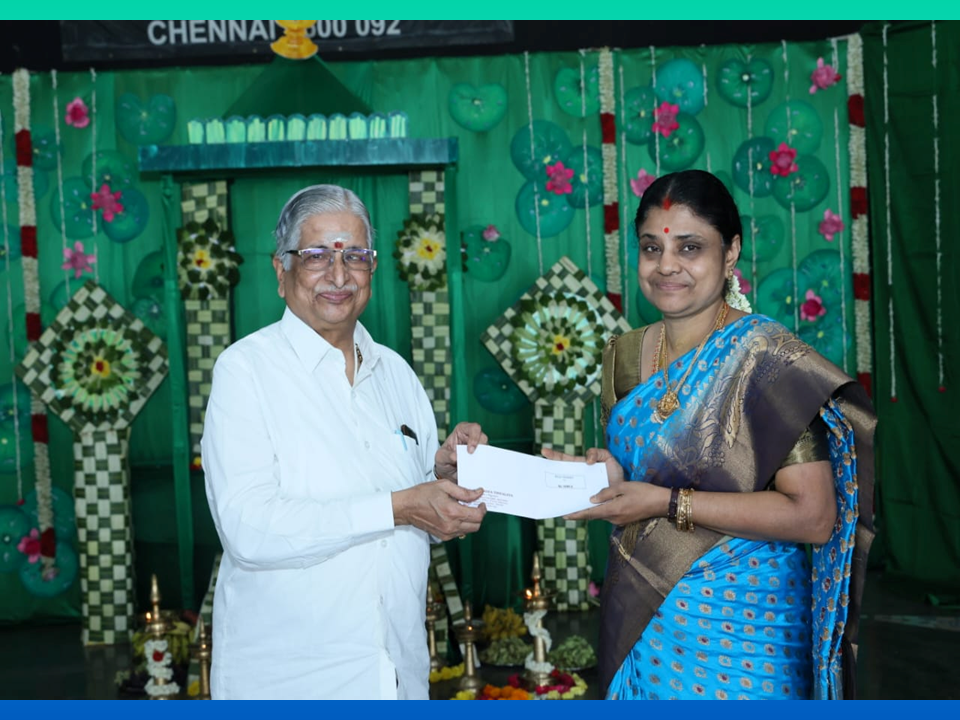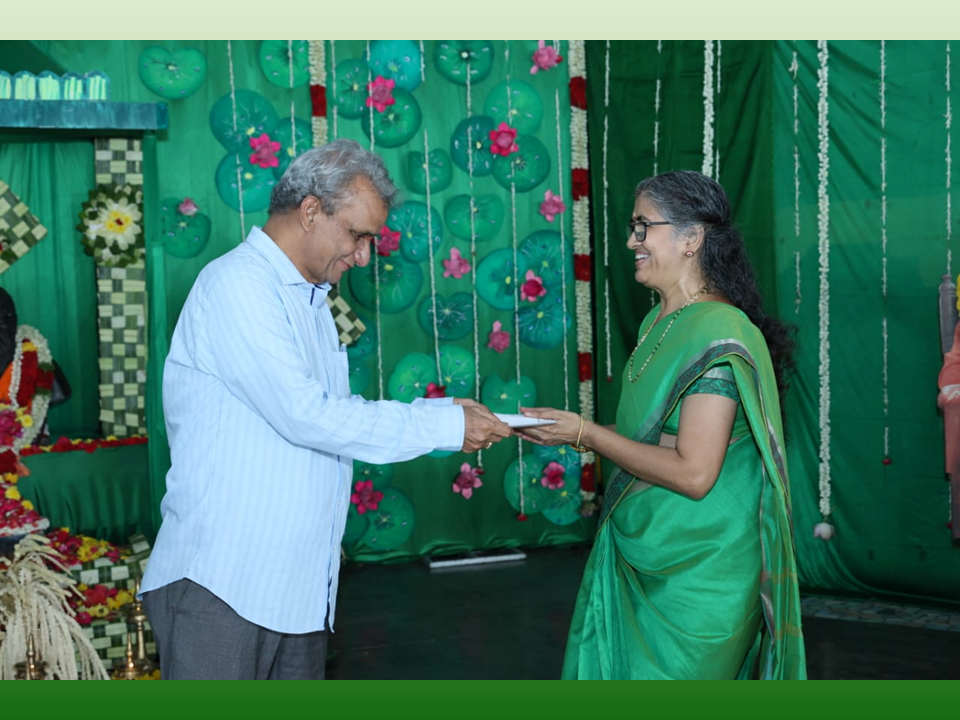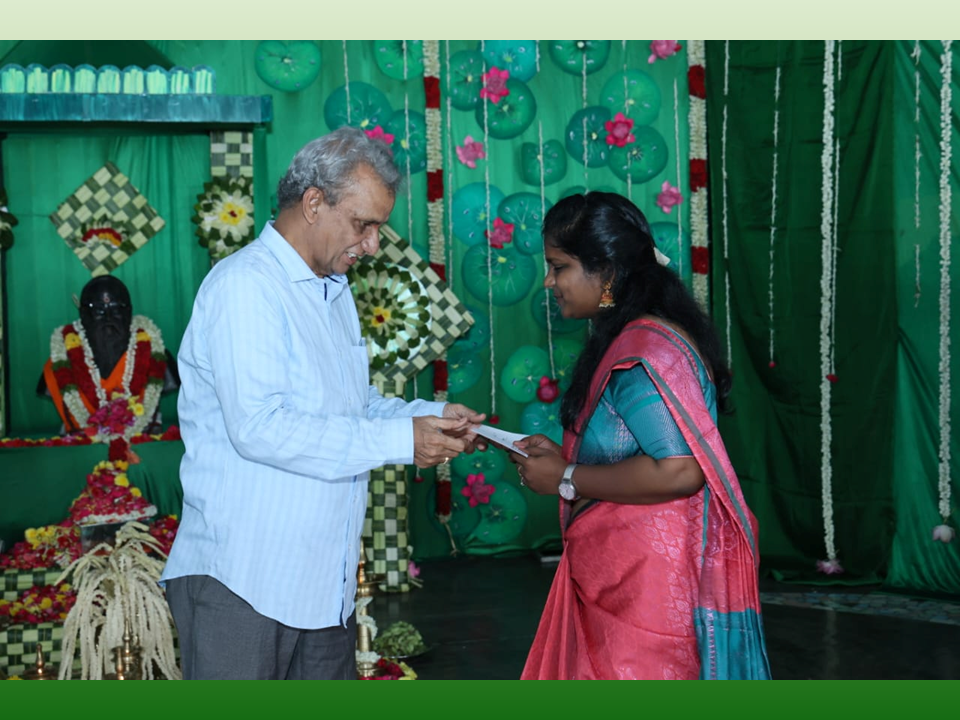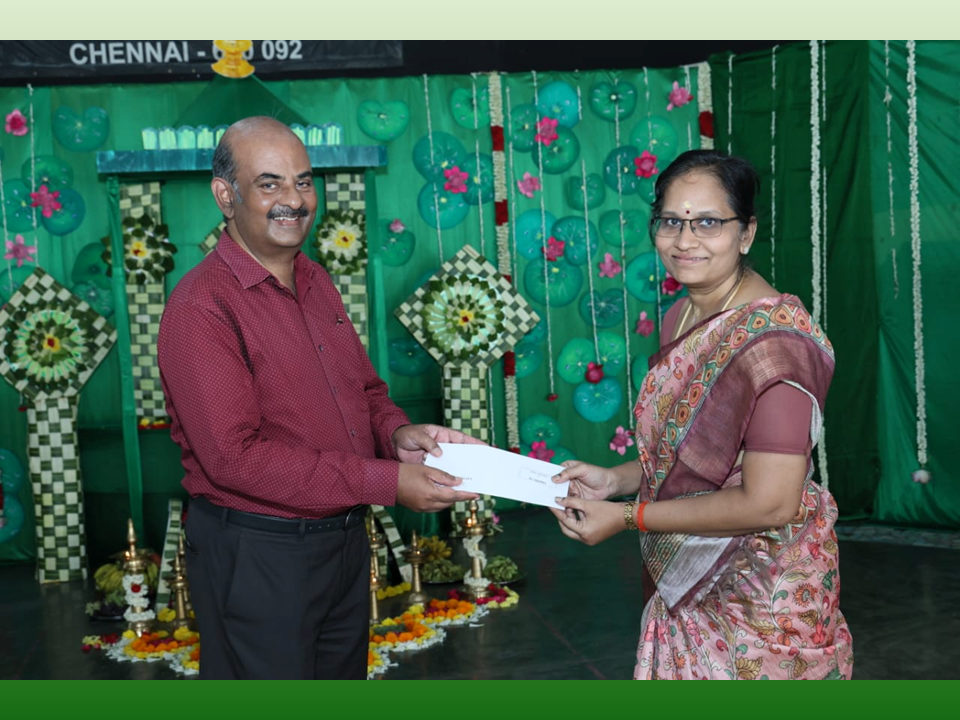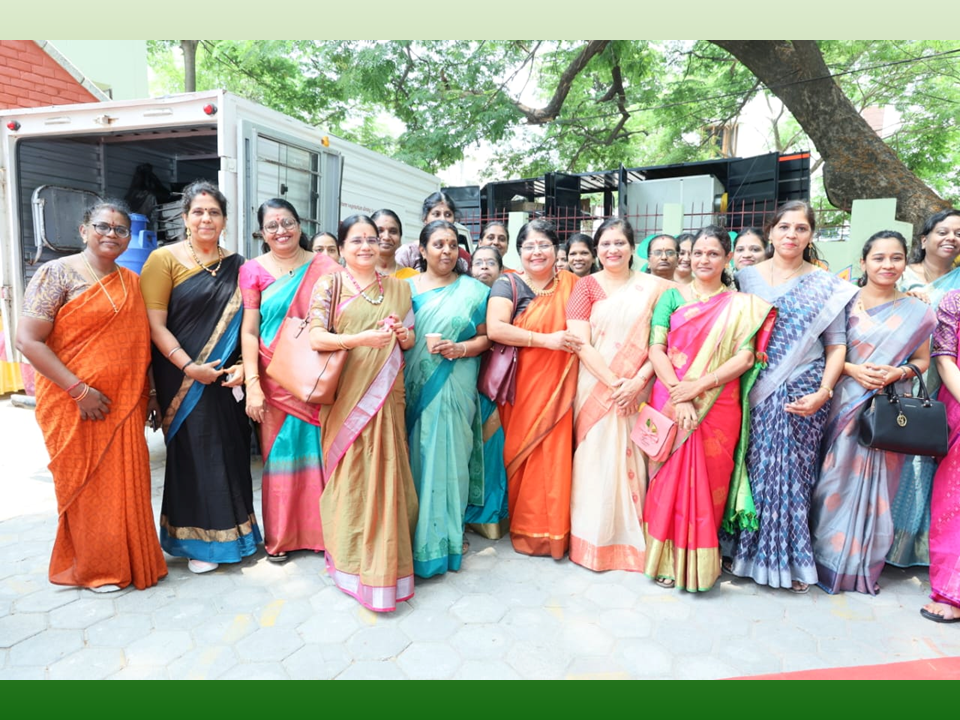 Bidding adieu - Honorable Shri R Suryakumar
Anna Nagar teachers, bid farewell to one of our most beloved correspondent, Honorable Shri R Suryakumar , who has been a knight , a refined person of our vidyalaya. On this very same day the outgoing teachers also were felicitated and were honored. We wish all the best to all of them and pray the blessings of our Pujya Gurudev be bestowed upon them forever.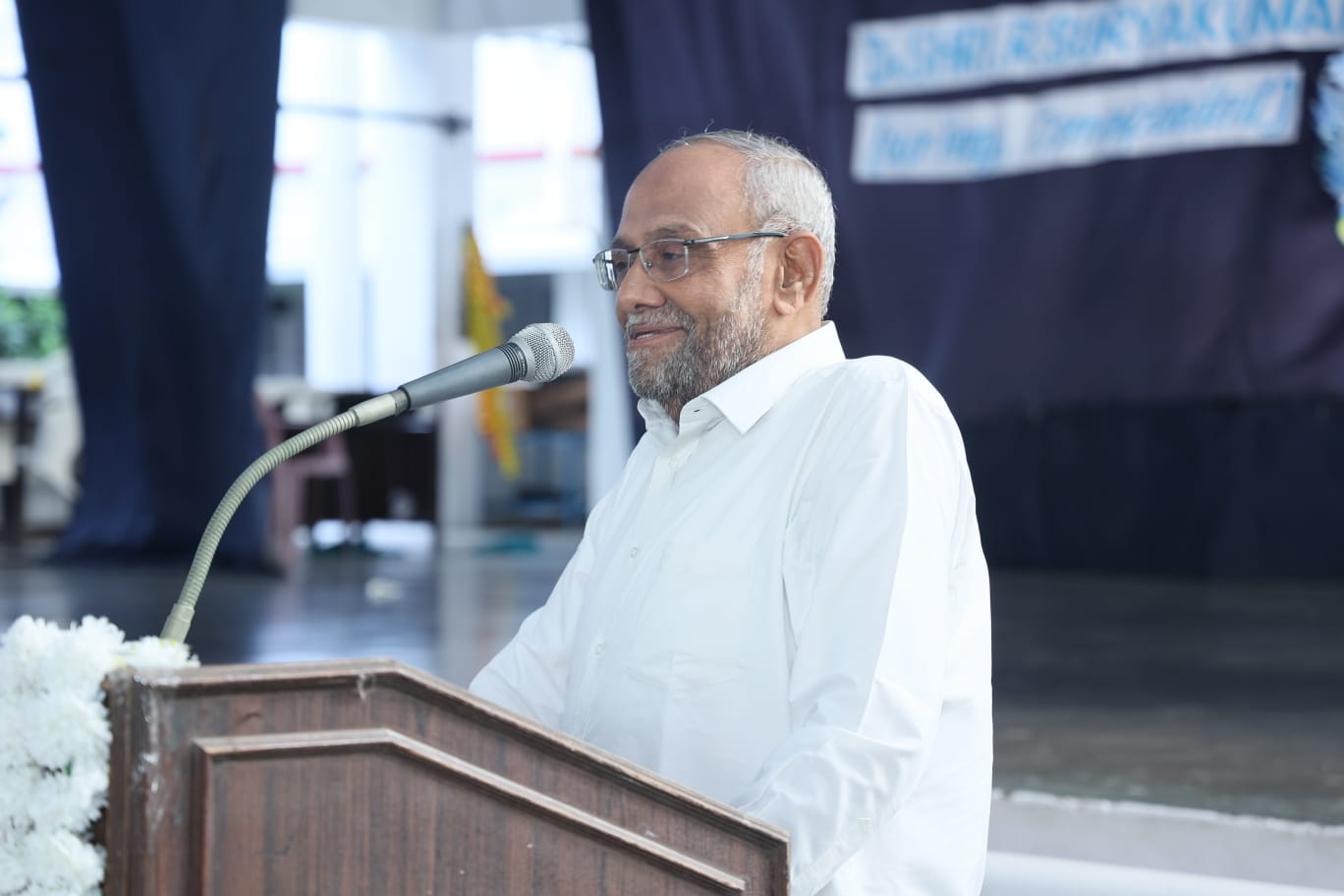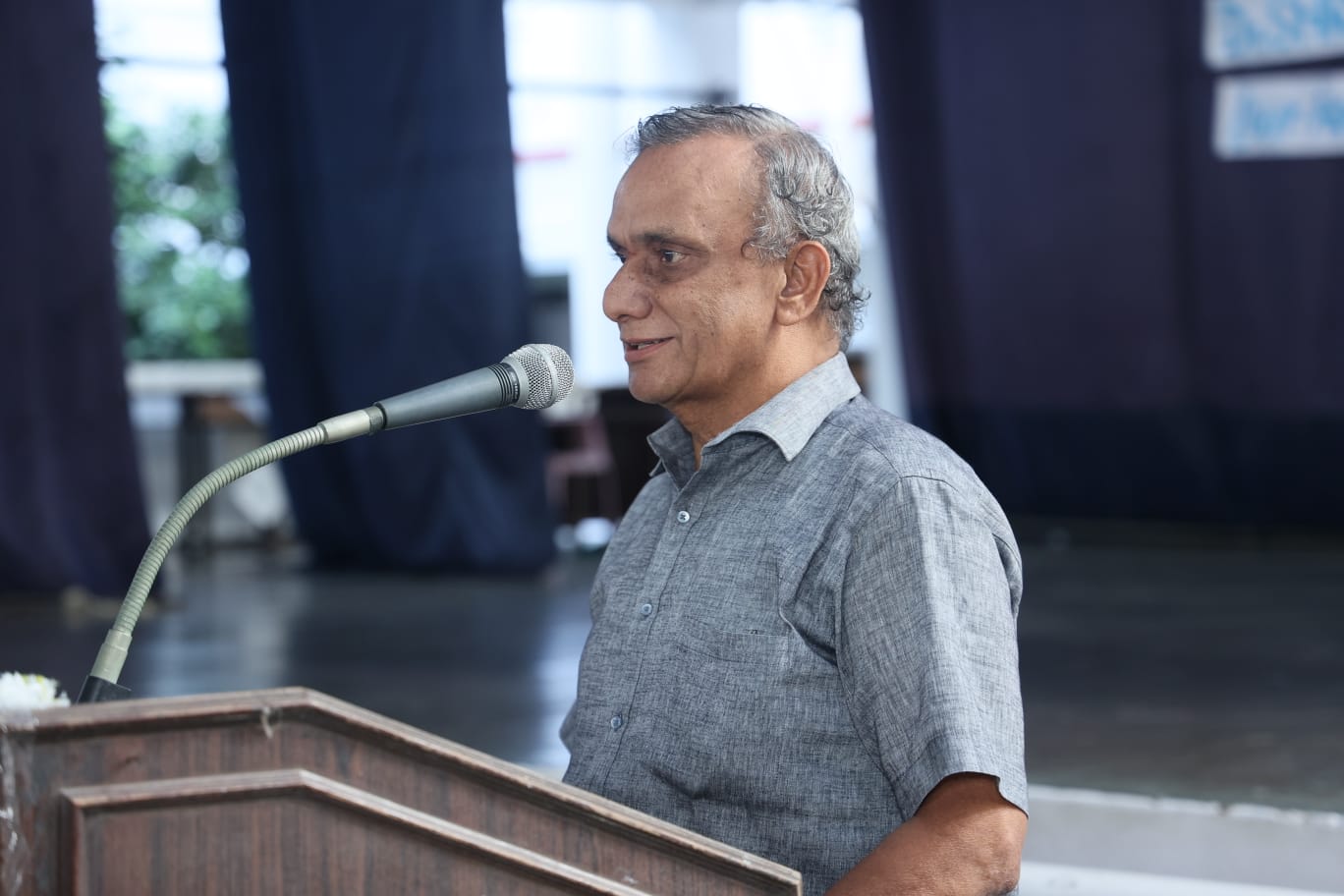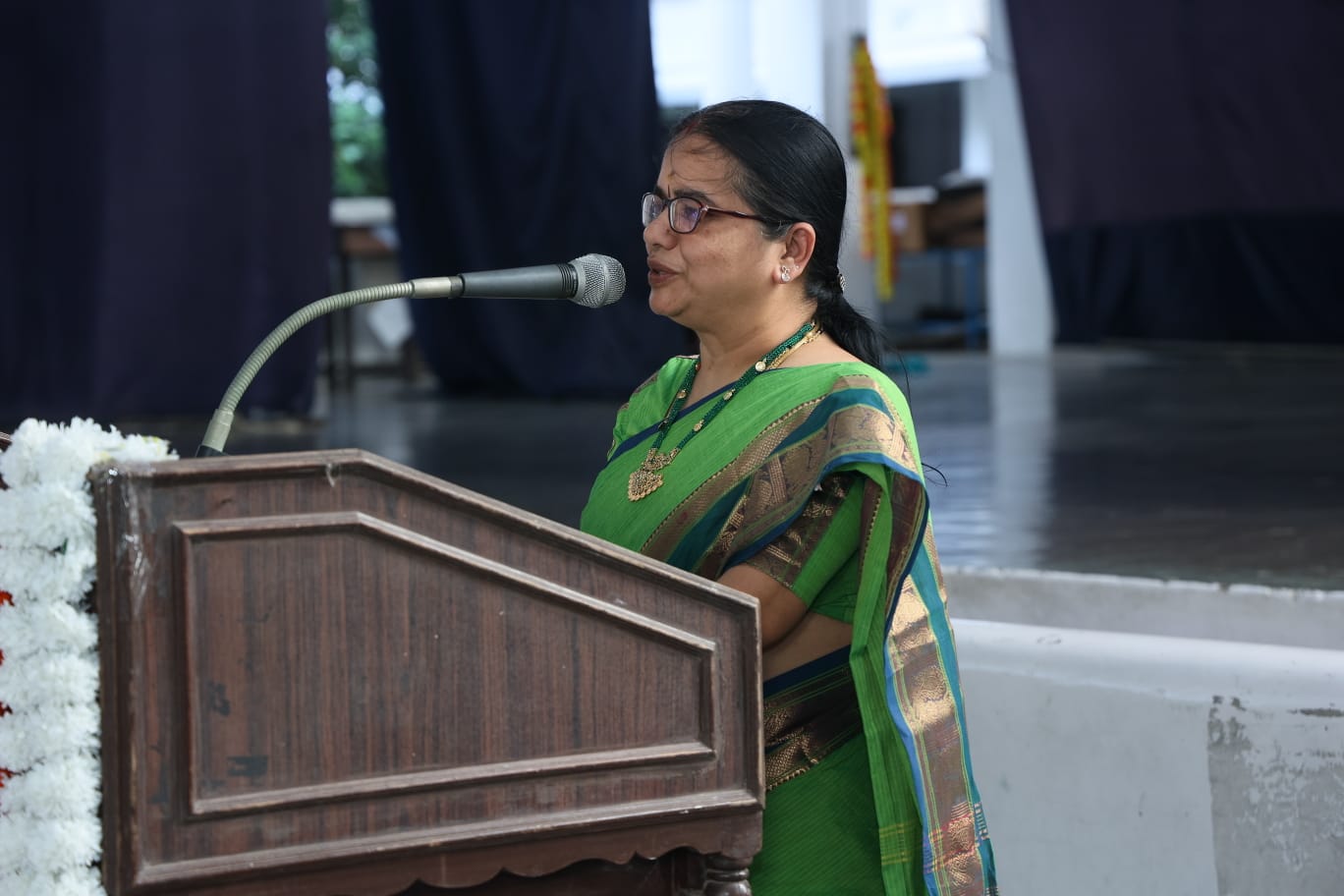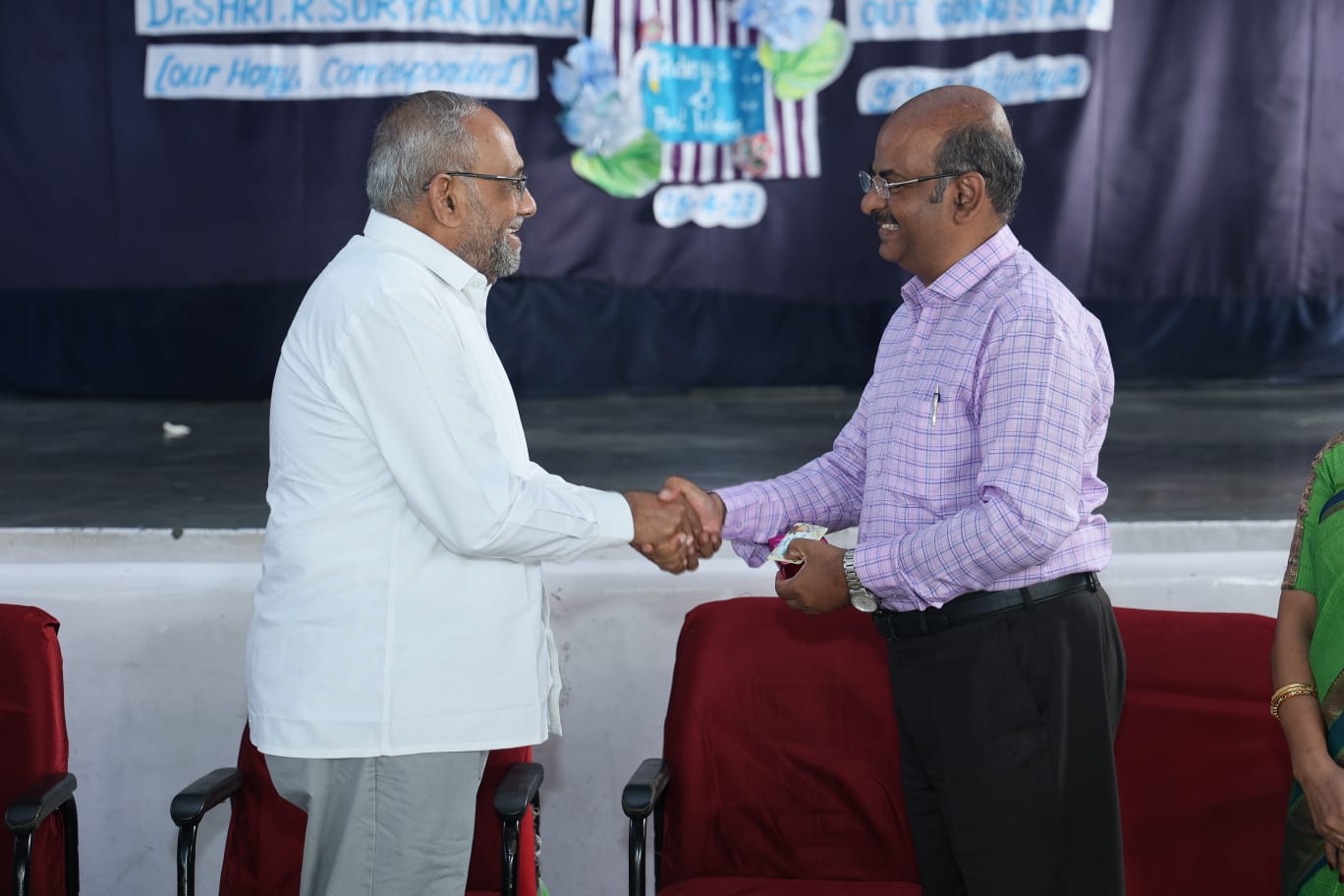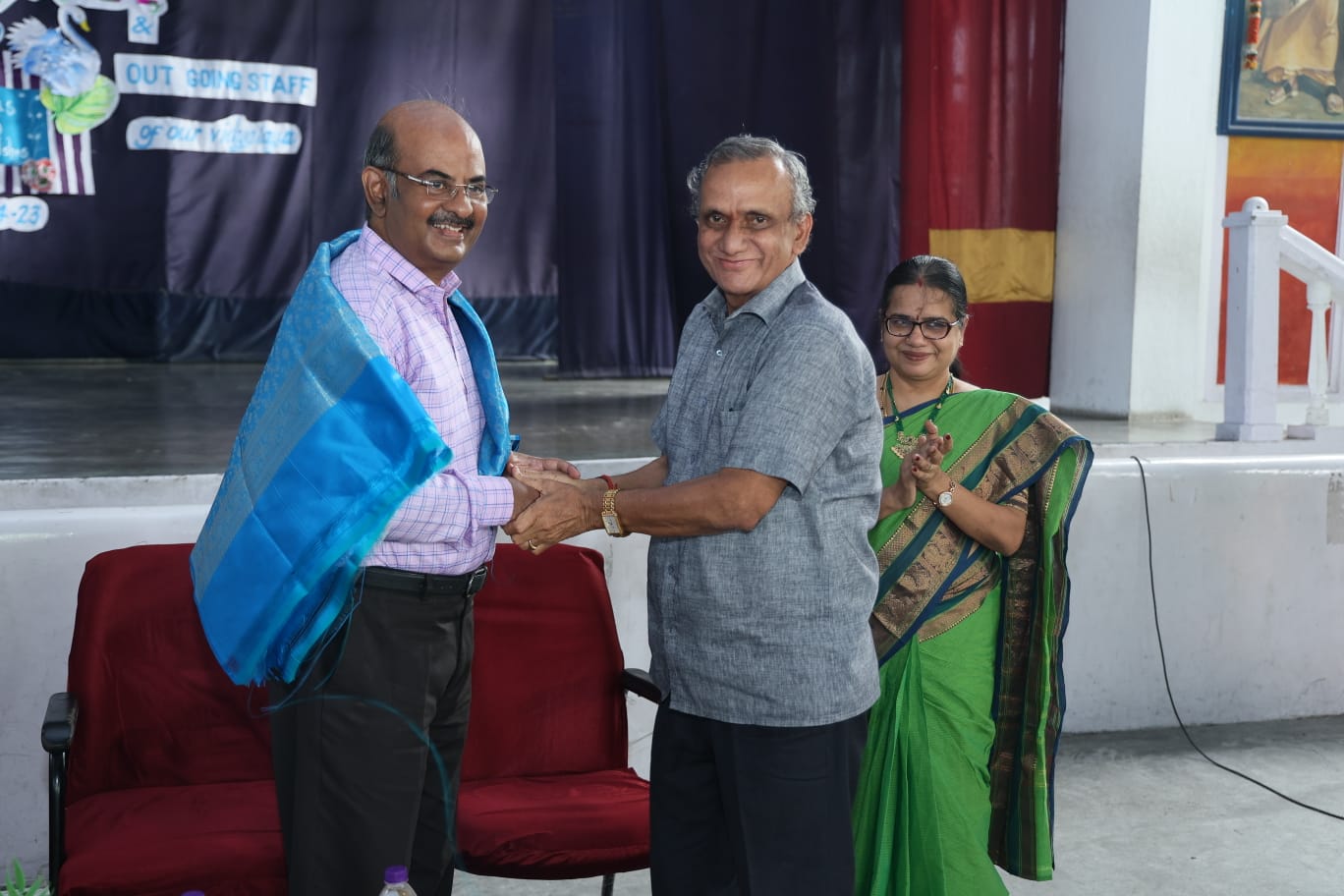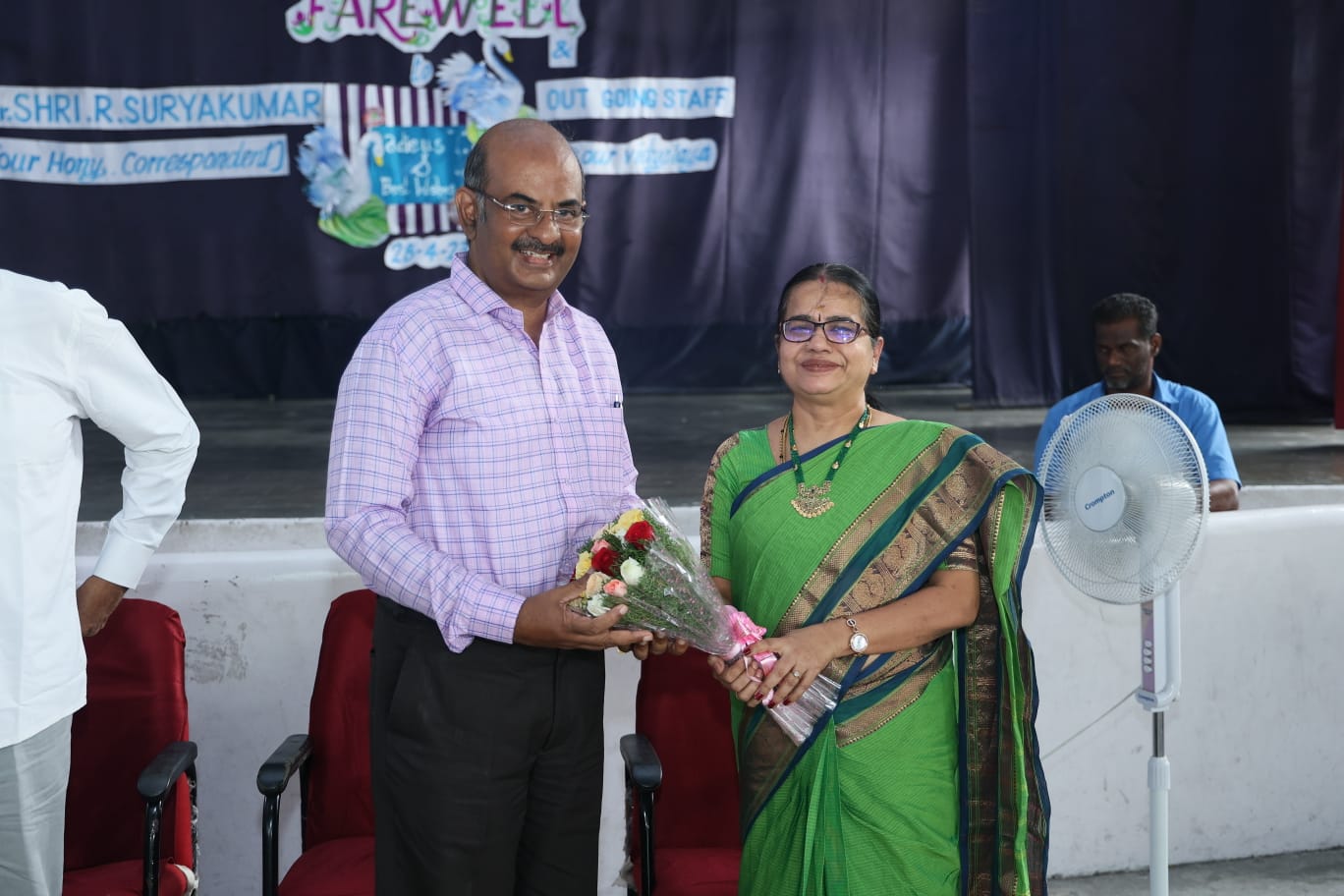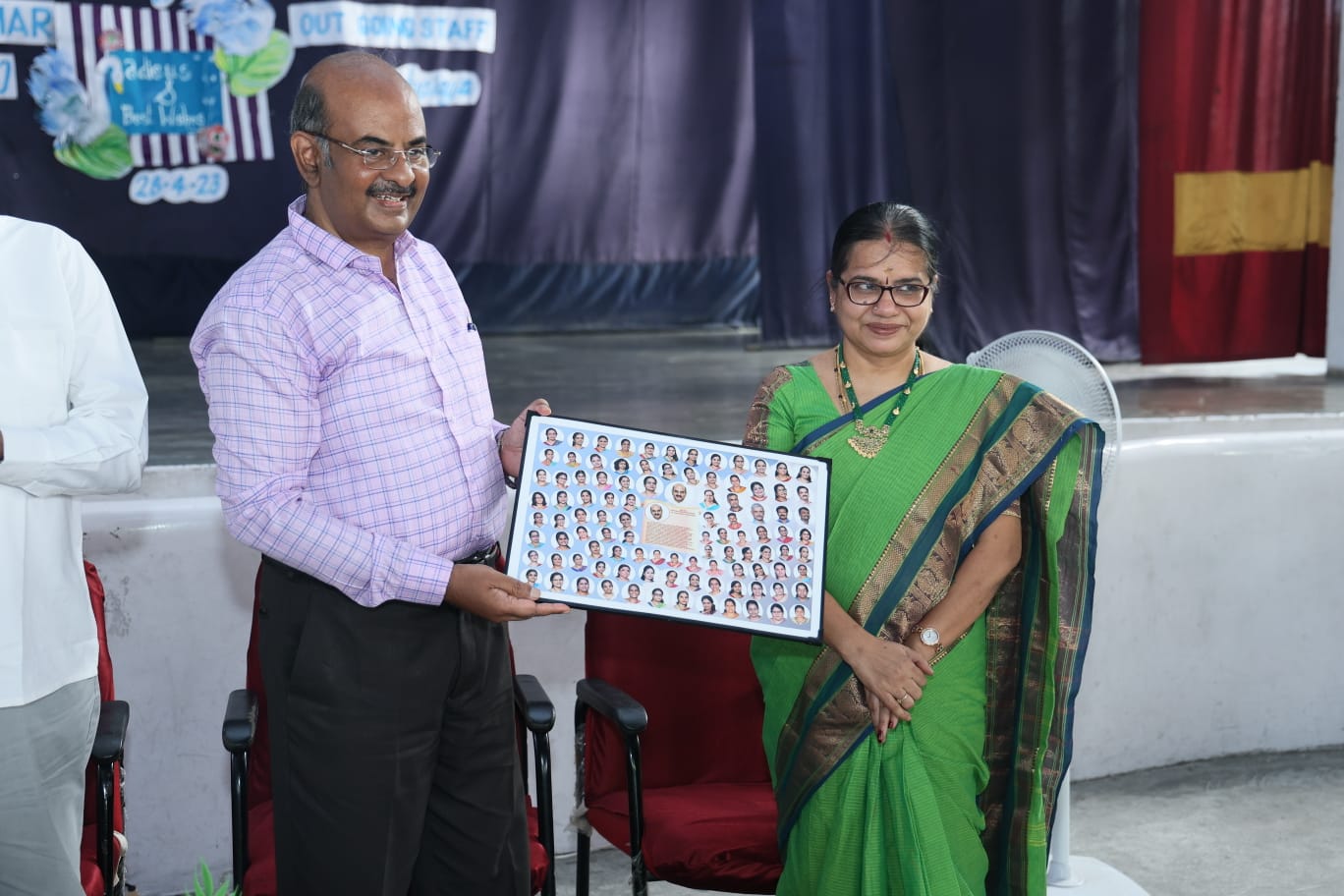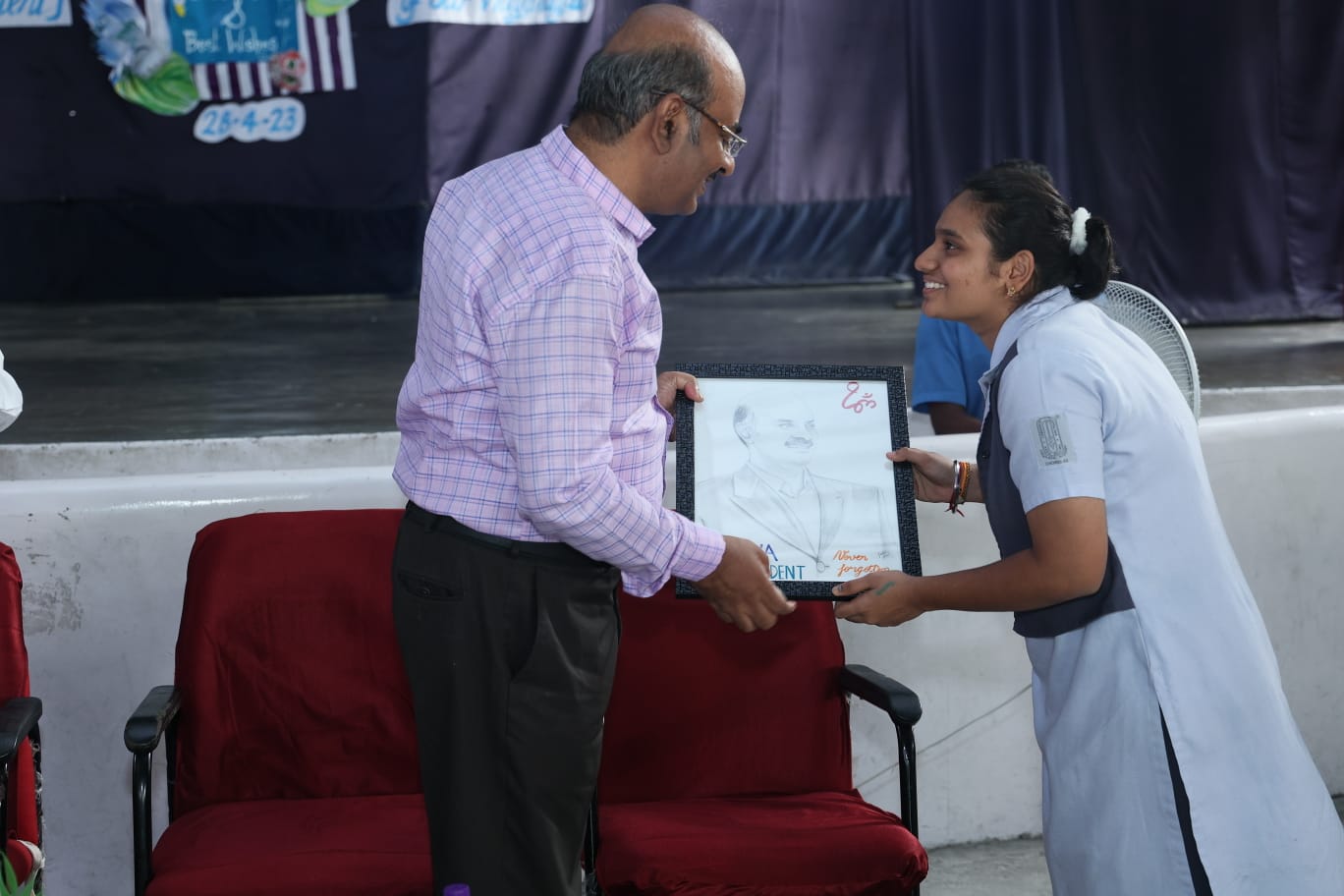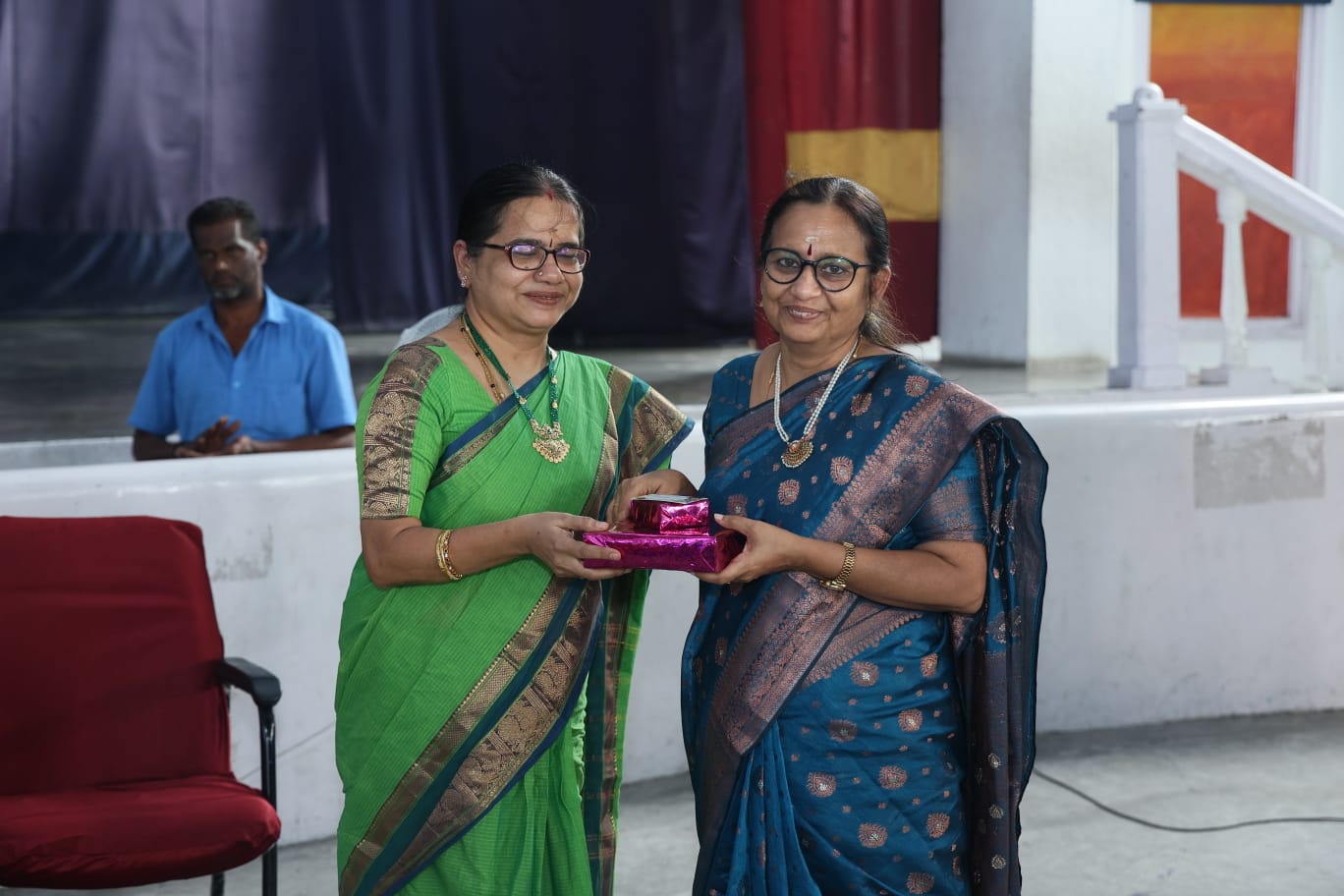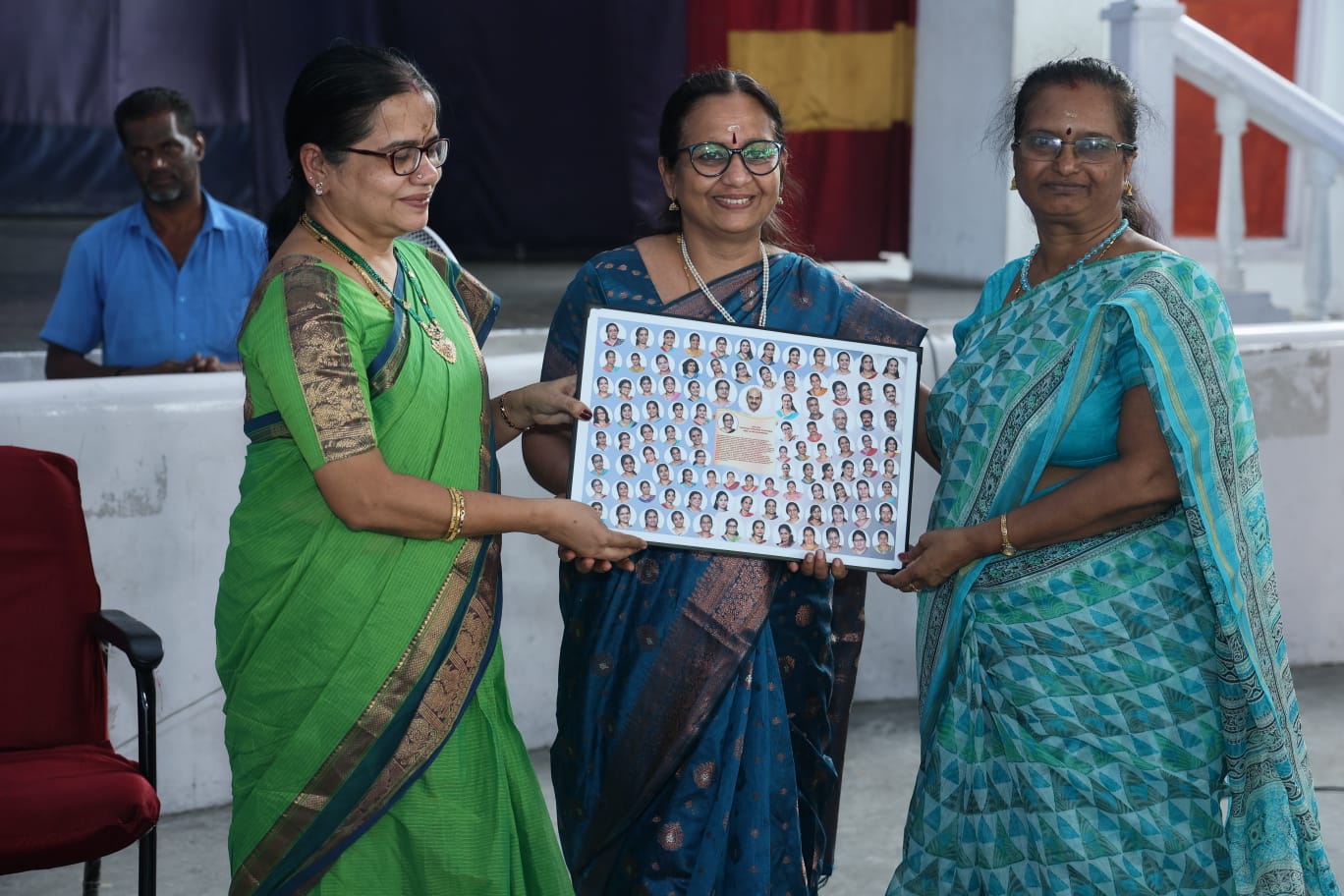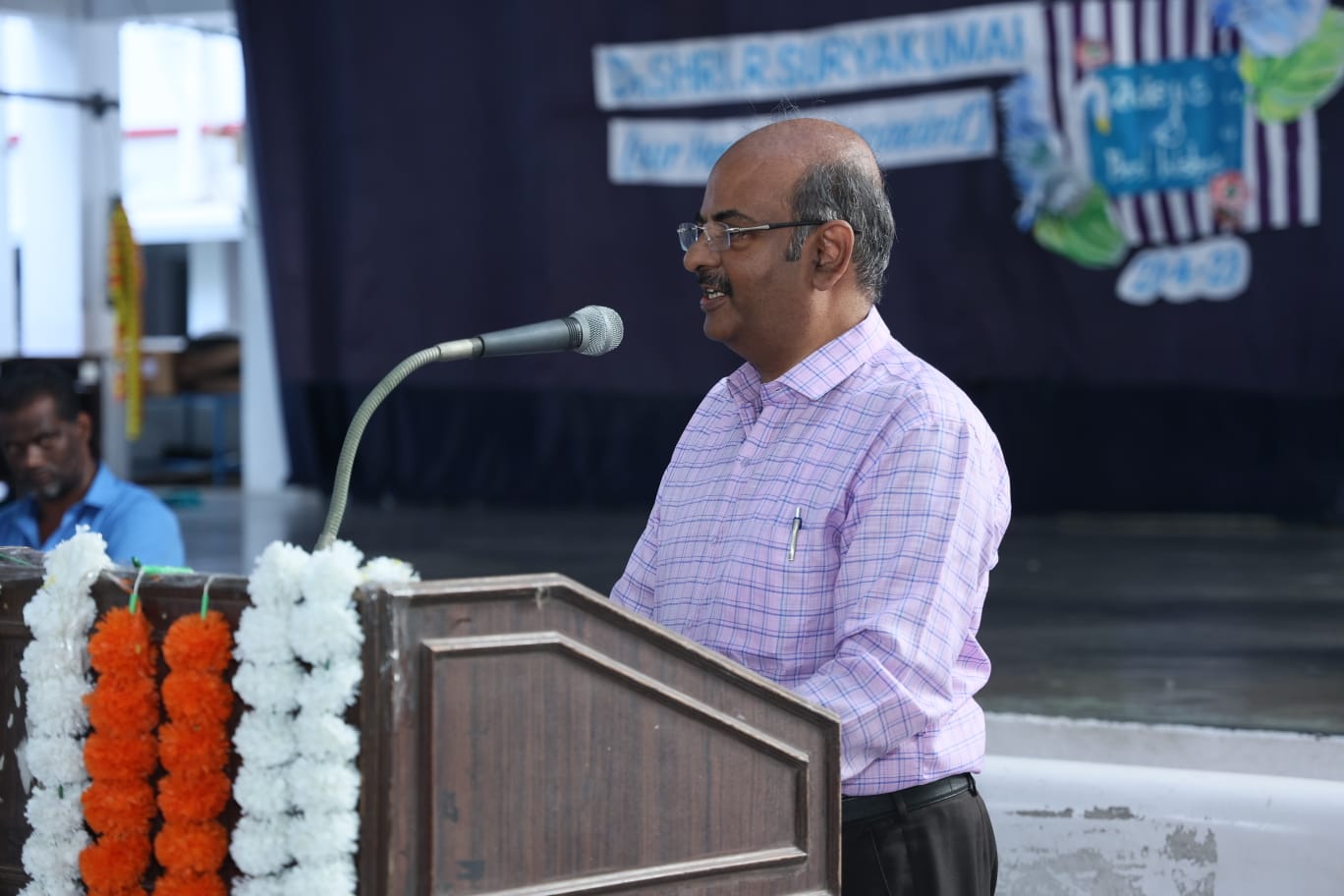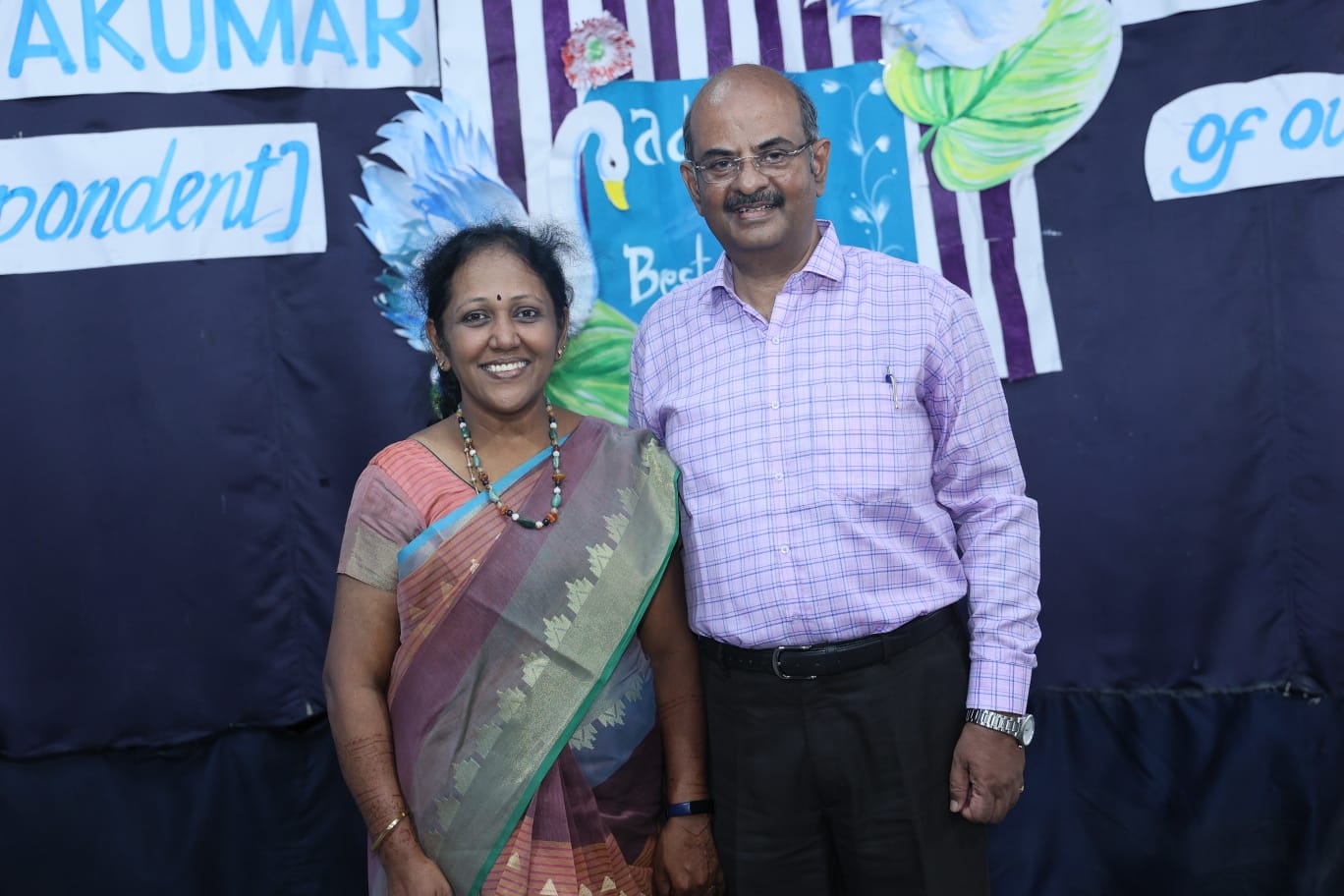 108th Chinmaya Jayanti
The 108th Chinmaya Jayanti was not a mere celebration of a birthday it was a celebration of a life of transformation in the vidyalaya campus. Pujya Gurudev transformed from Balakrishna Menon to a great master, Swami Chinmayananda. Chinmaya Jayanti is a celebration of his transformation and a great source of inspiration for all of us to bring transformation in our lives. The staff and students contributed kitchen provisions to Premapuri Ashram an elderly care centre as a token of our gratitude to the great master. The day concluded with the Memorial talk on Dynamic spirituality by swami. Padmanabhananda of Divine Life Society in Chinmaya Heritage. A day filled with Sadhana on this Sadhana Day. A Day for introspection and reflection. A Day of feeling blessed. A Day filled with gratitude for Pujya Gurudev.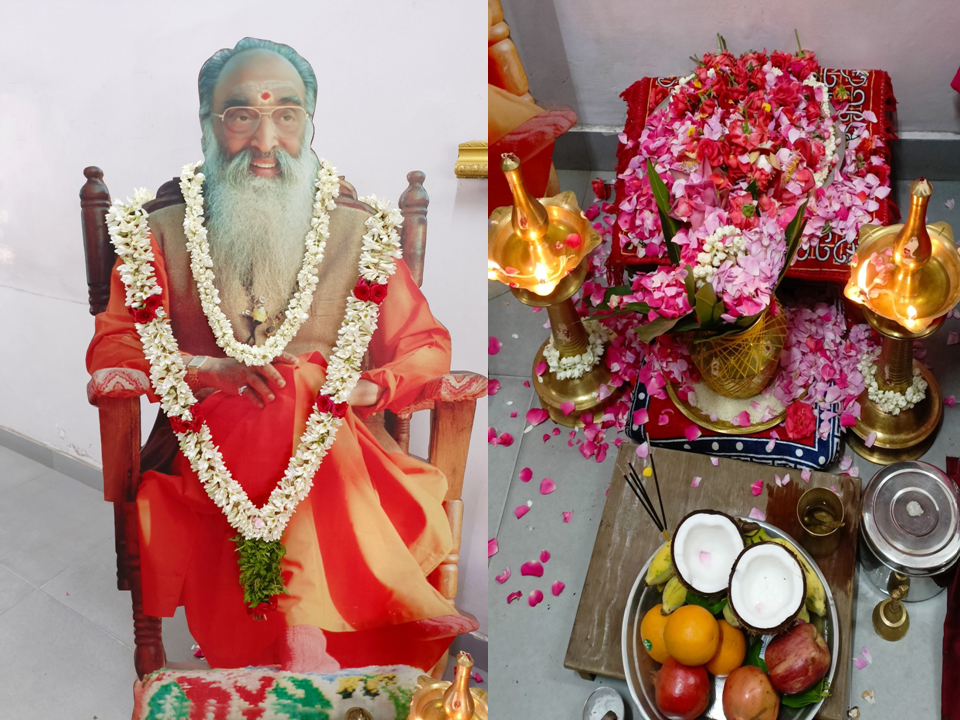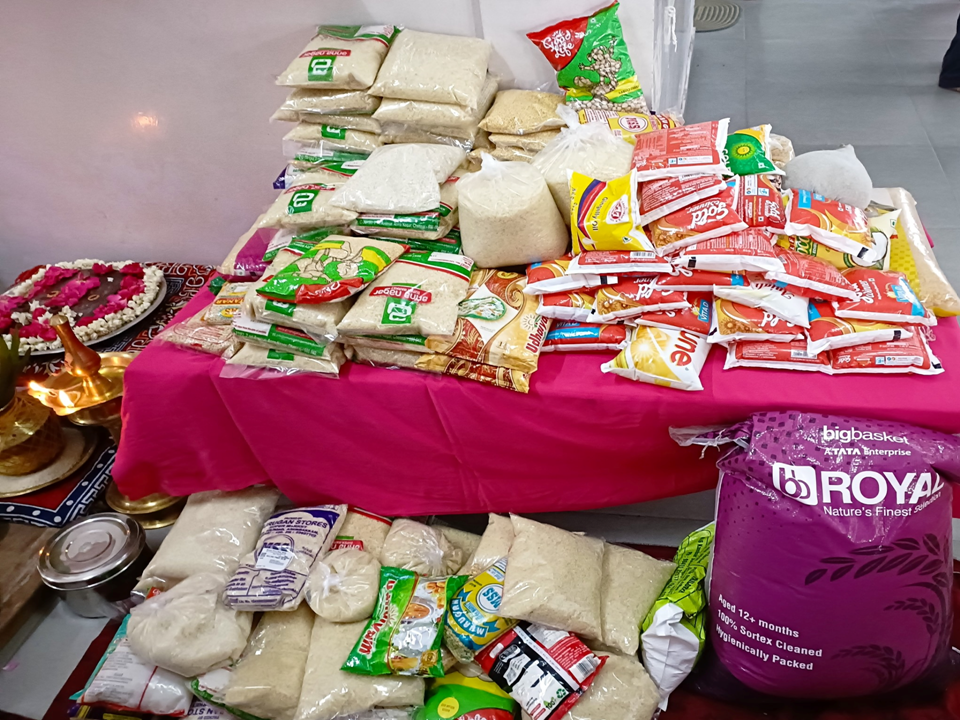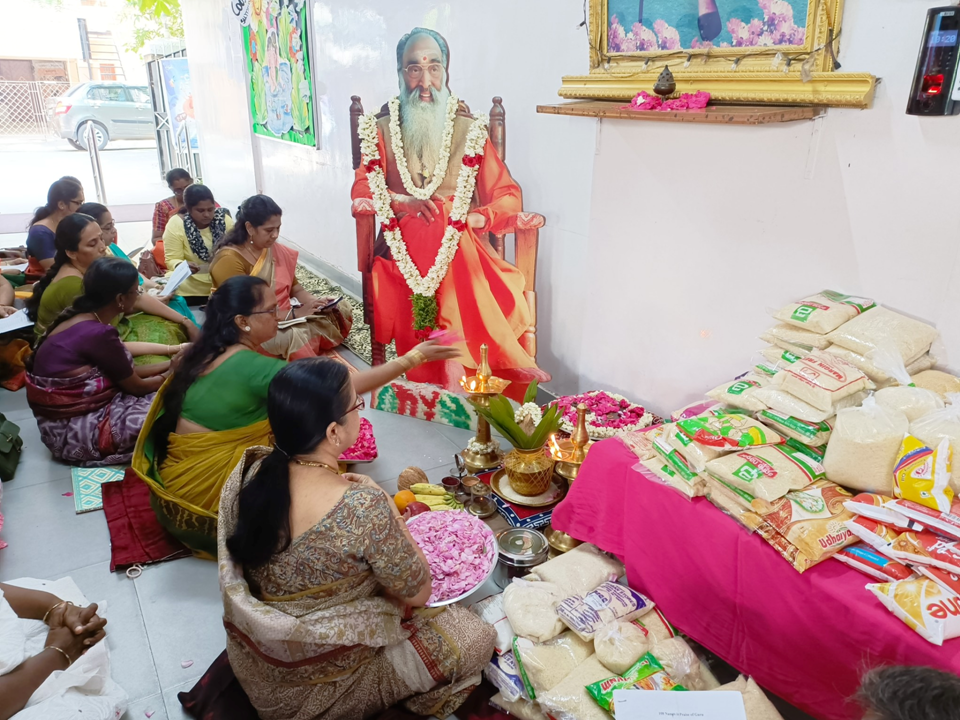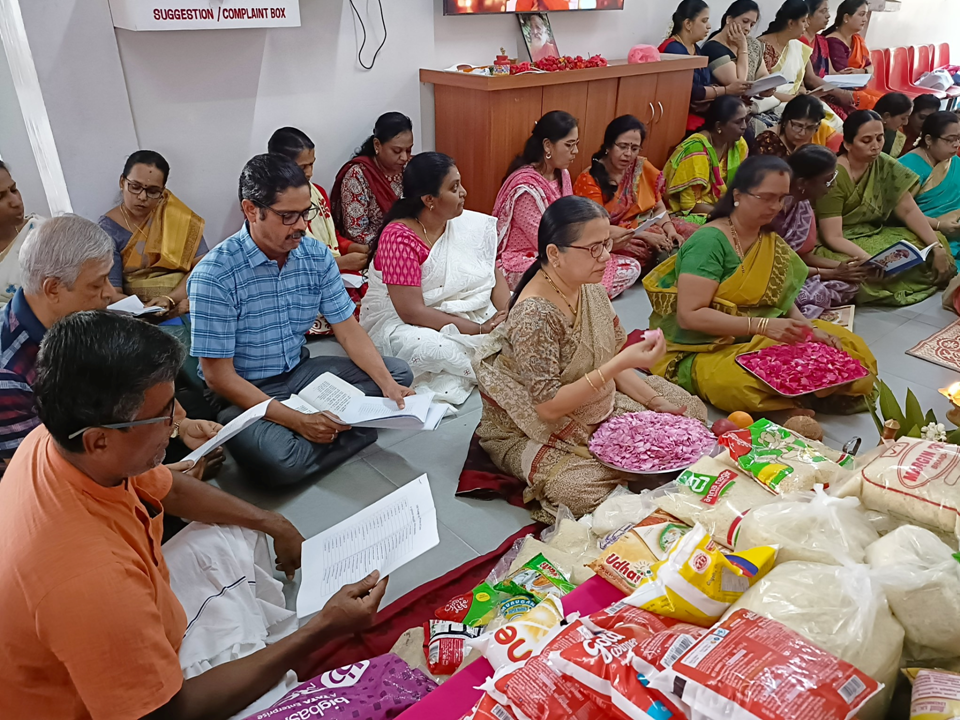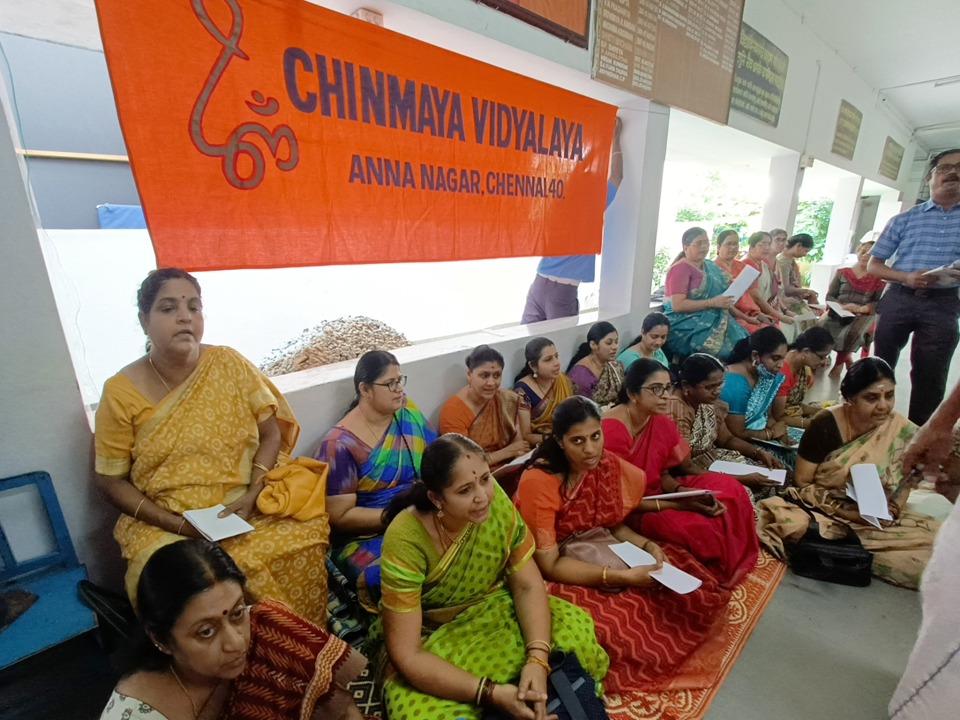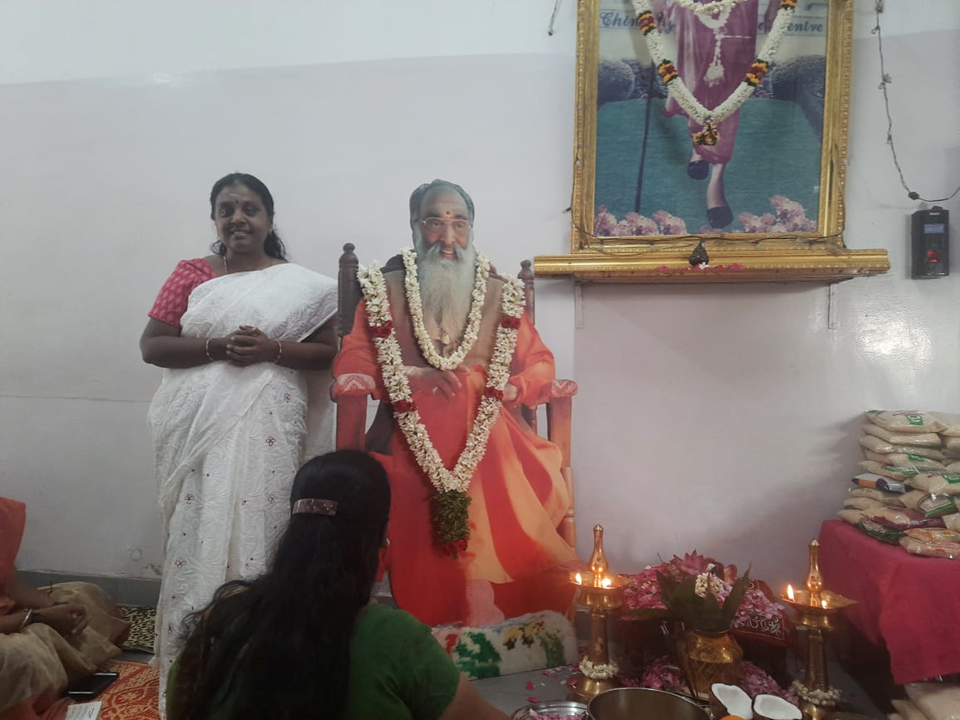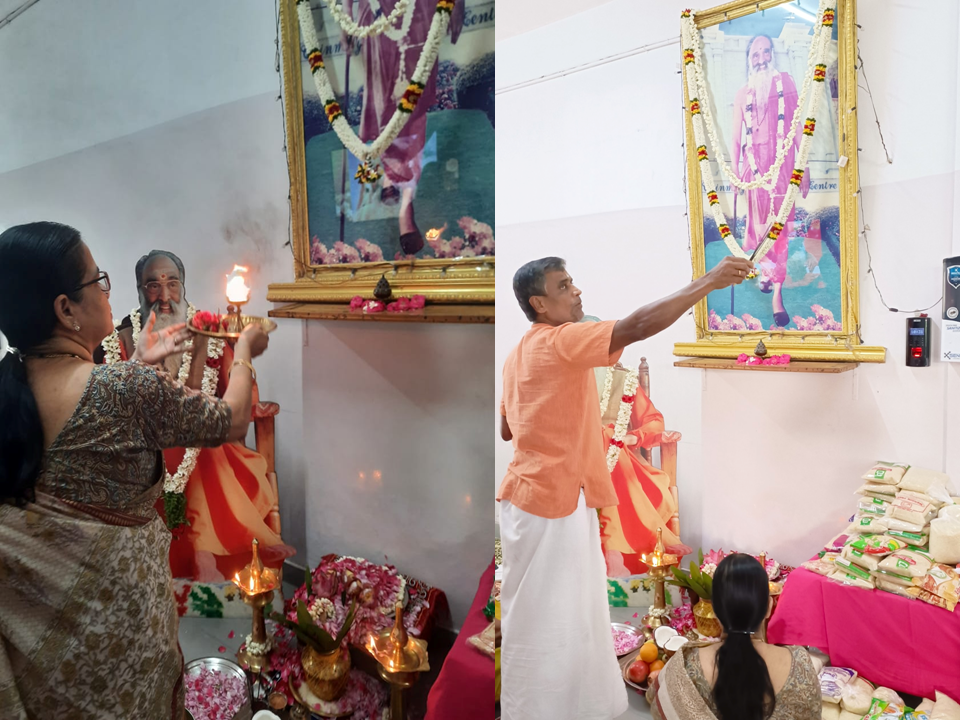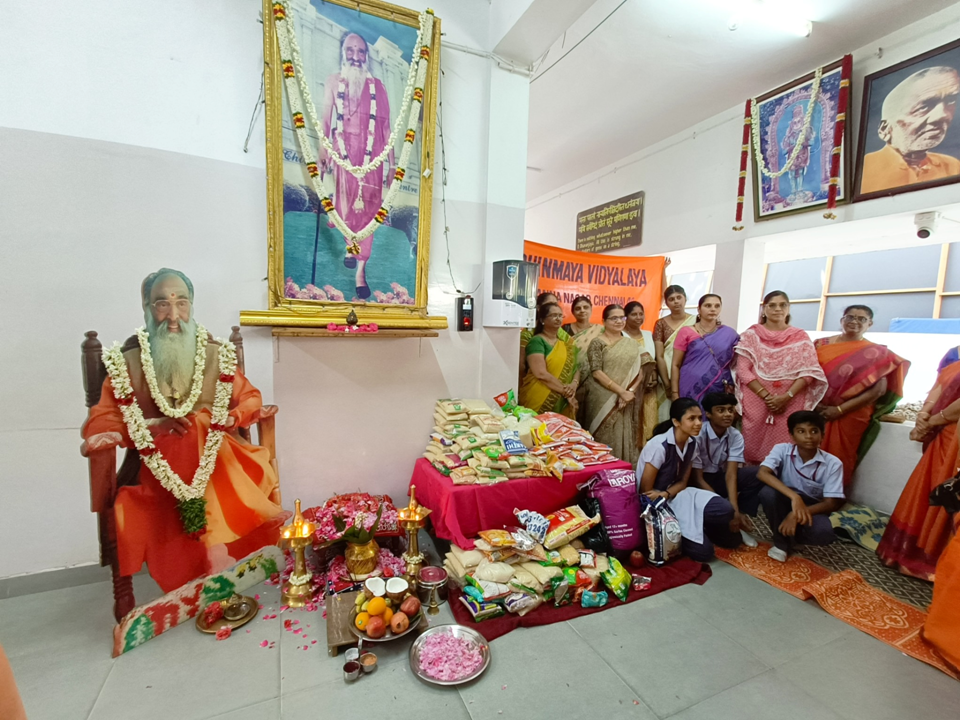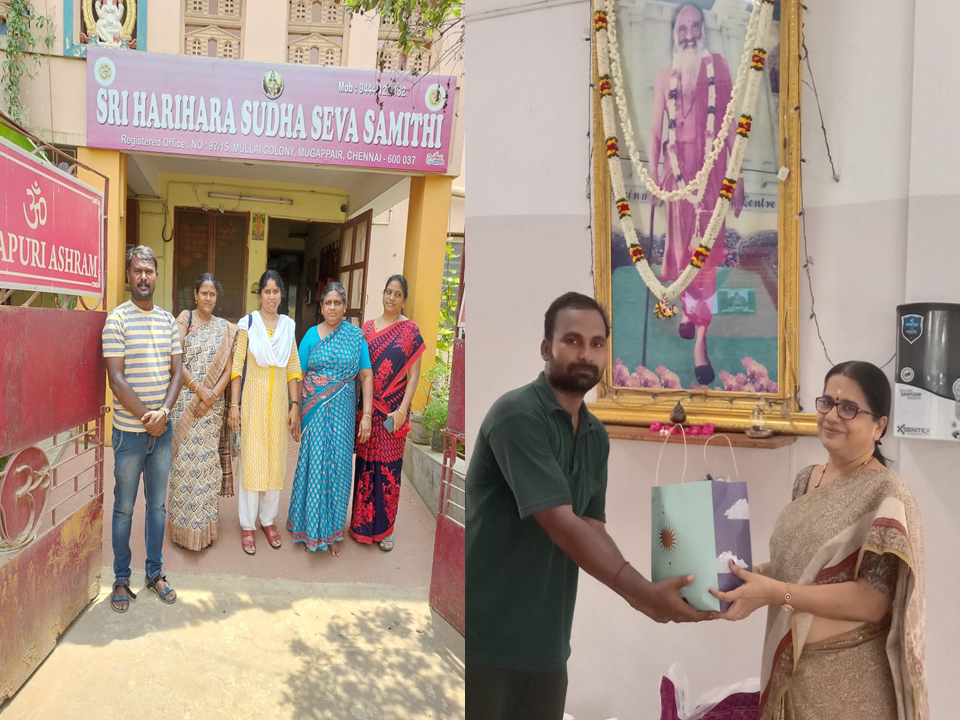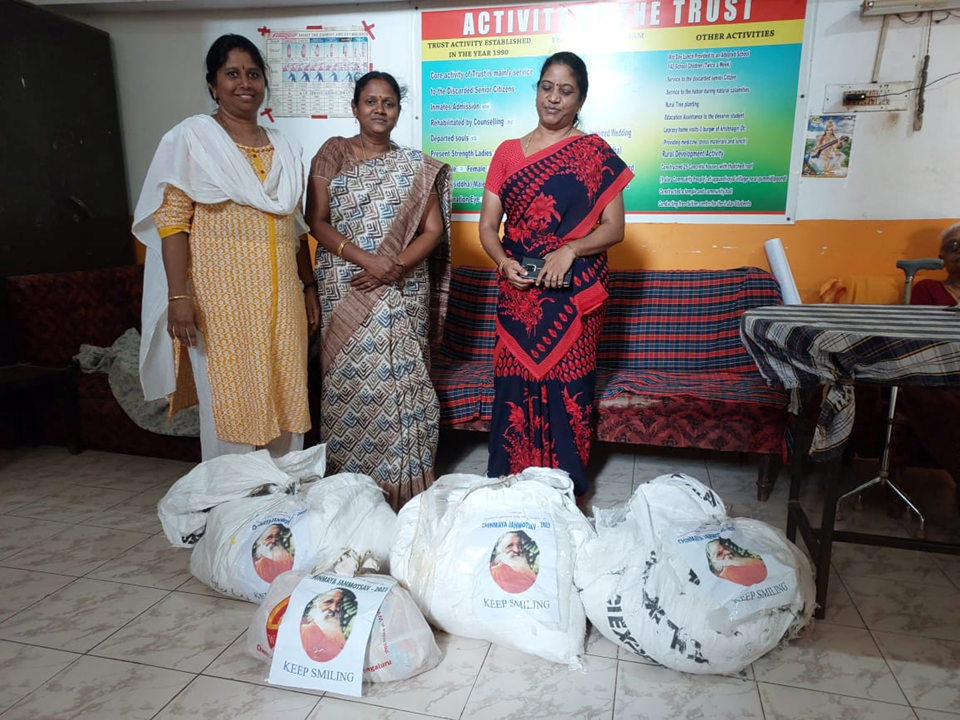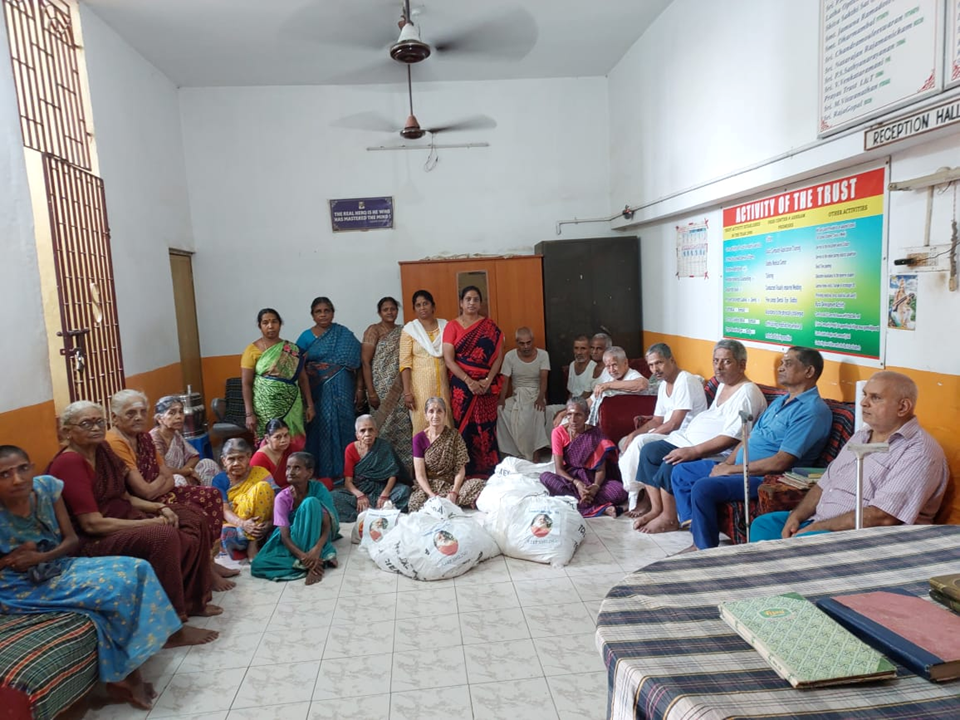 National Science day - 2023
This academic year, 2022-23, The National Science day was celebrated in Chinmaya Vidyalaya, Anna nagar on 02/03/2023 in honor of the renowned Indian physicist, Nobel laureate and Bharat Ratna awardee, Dr. C. V. Raman.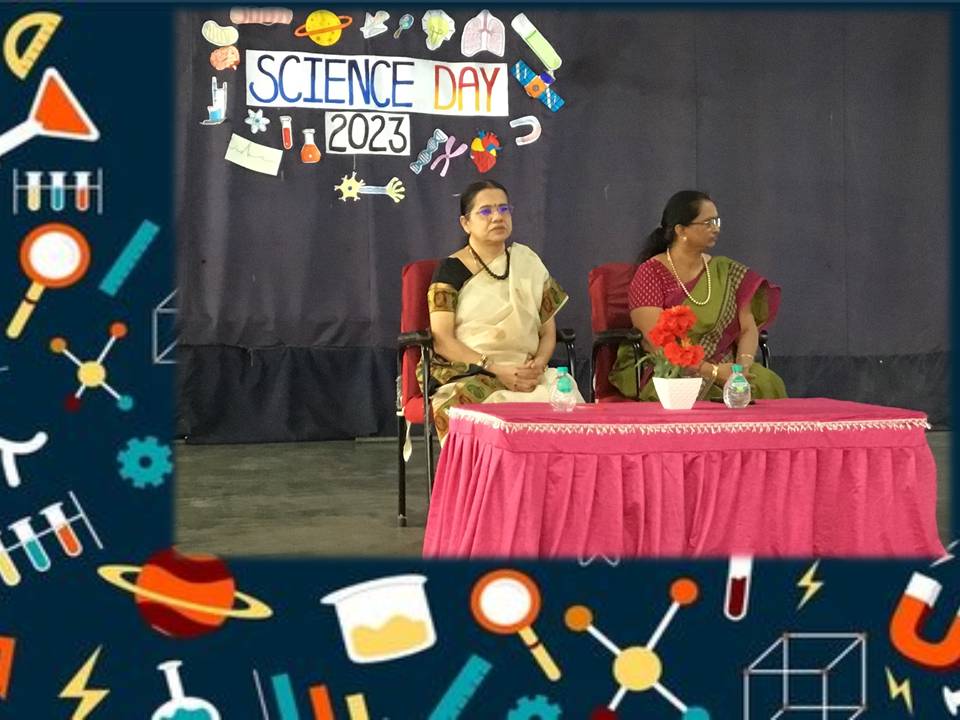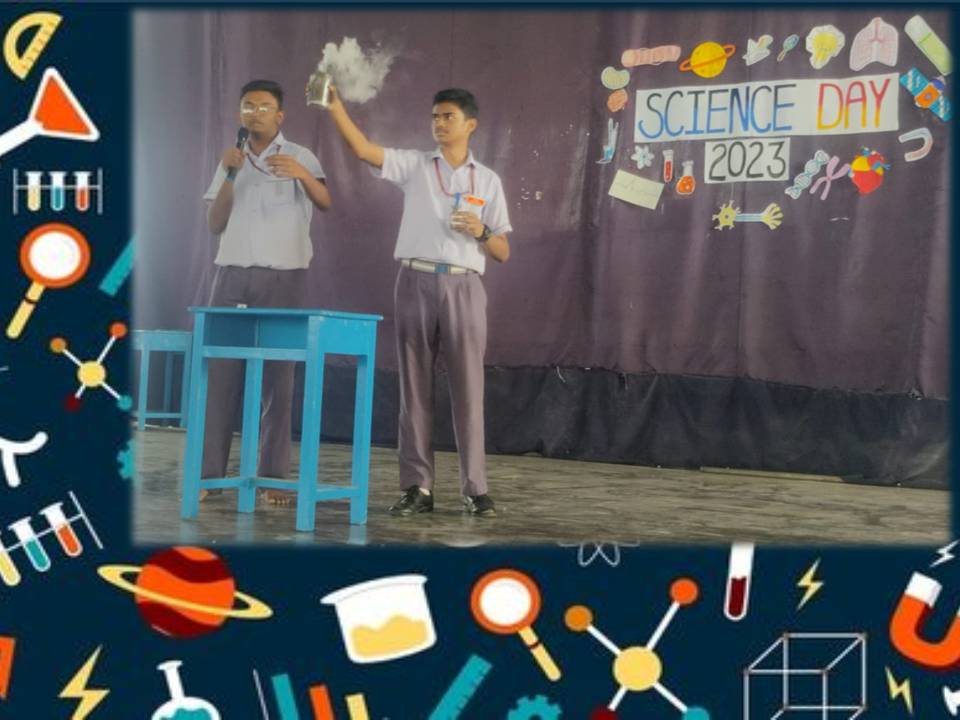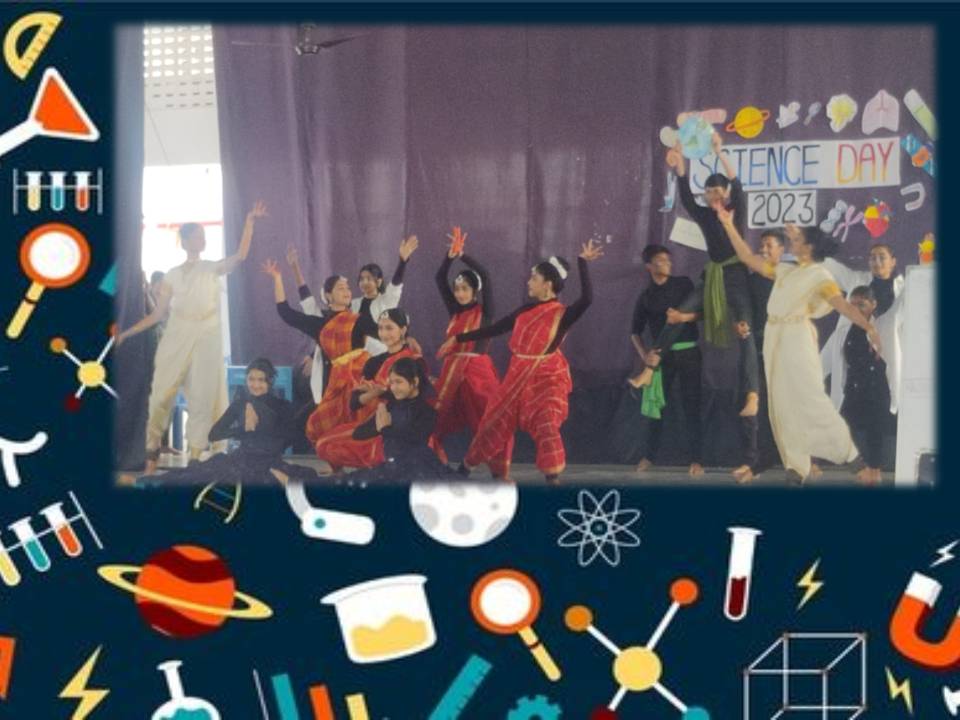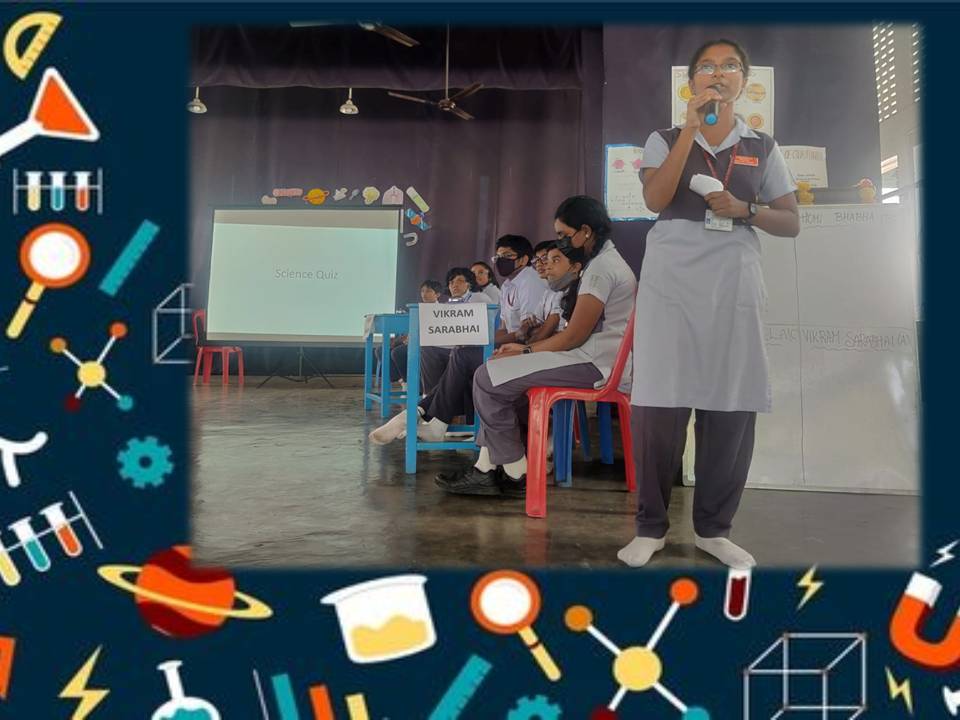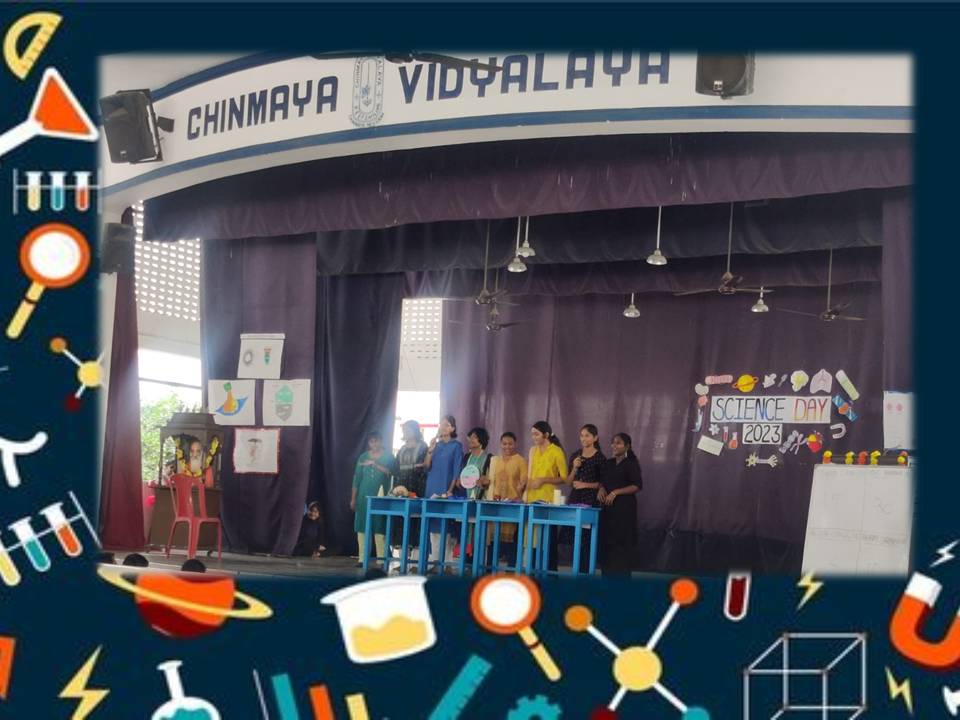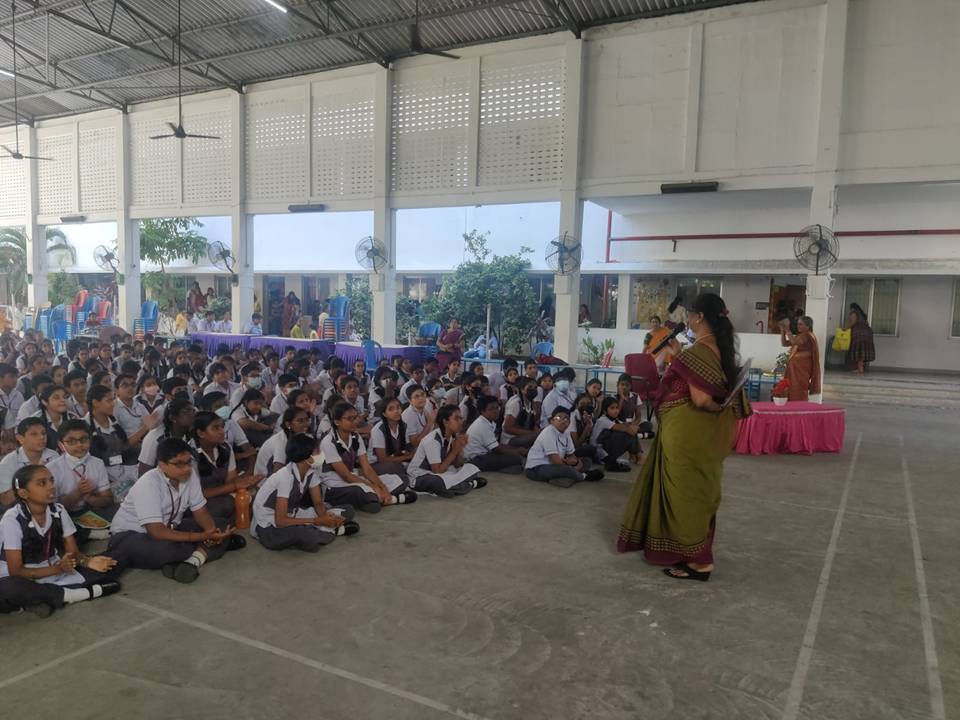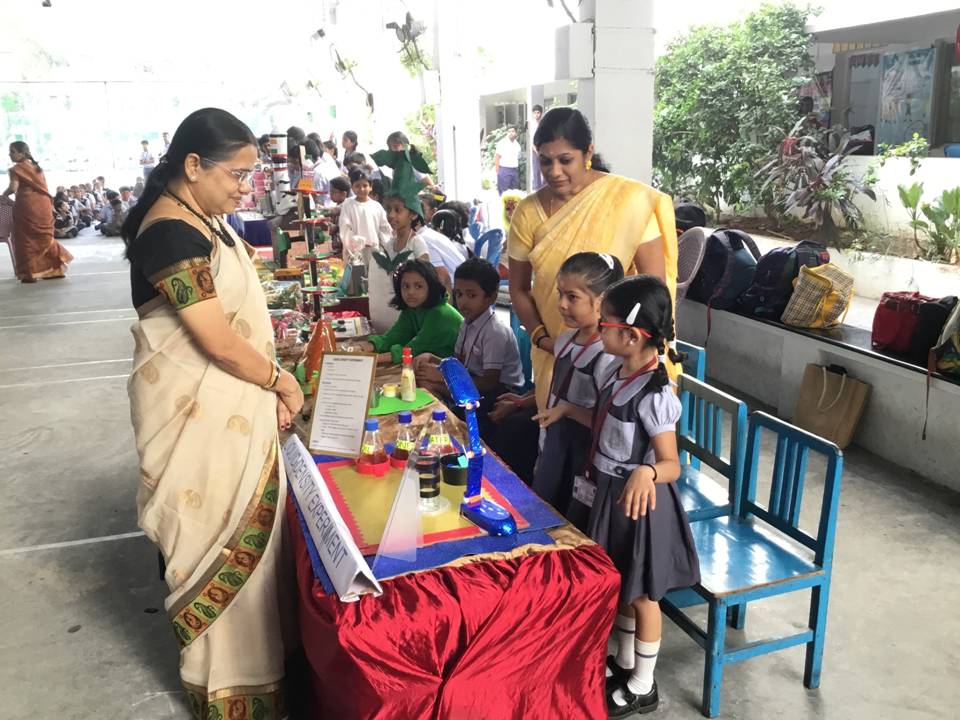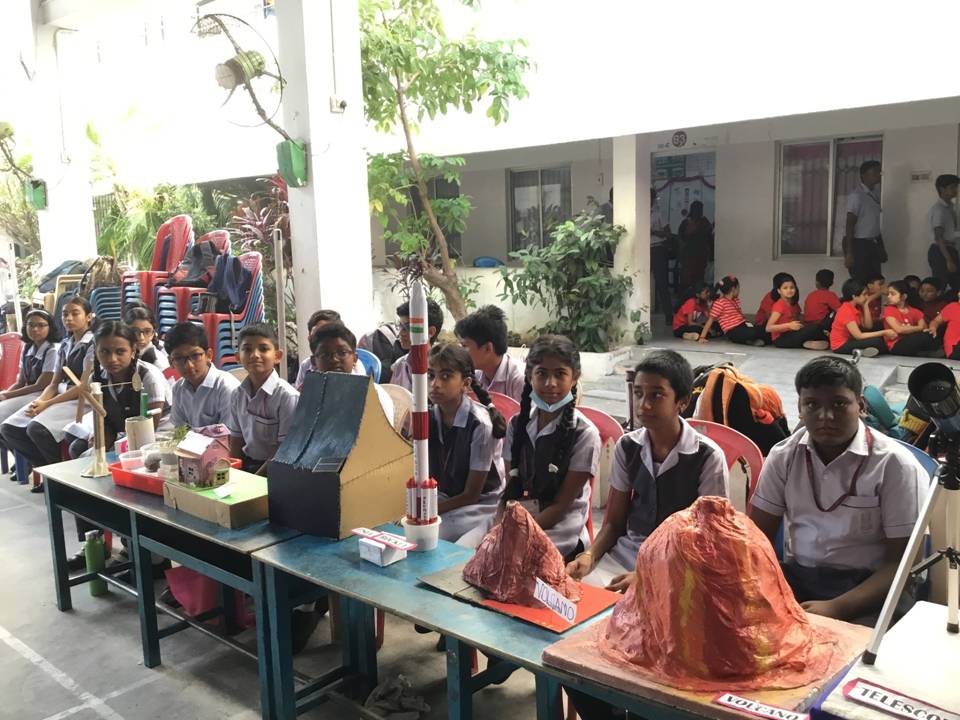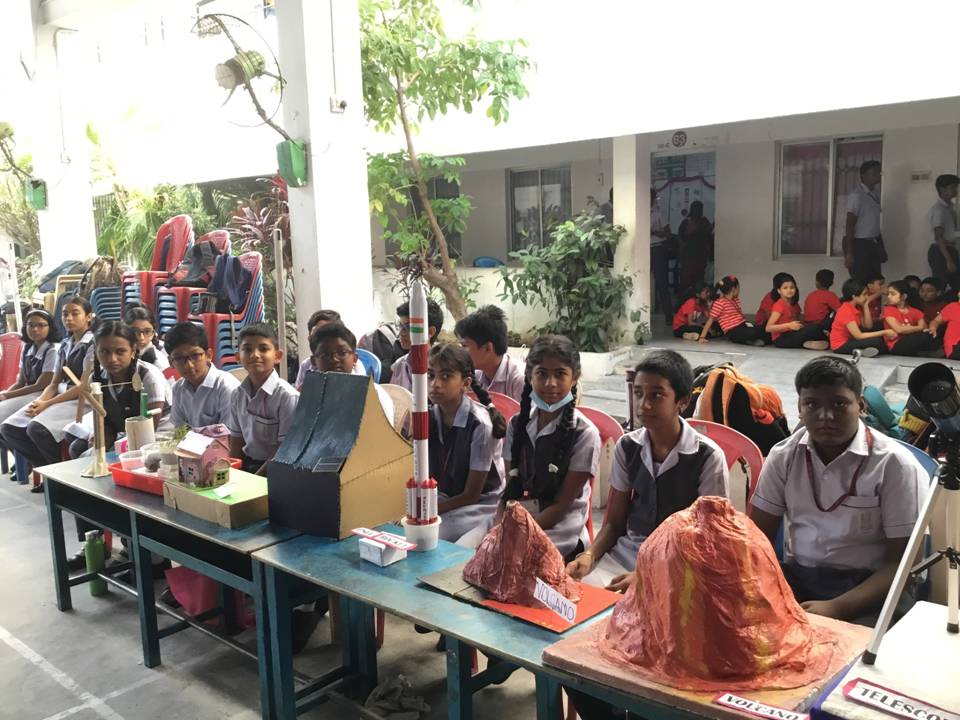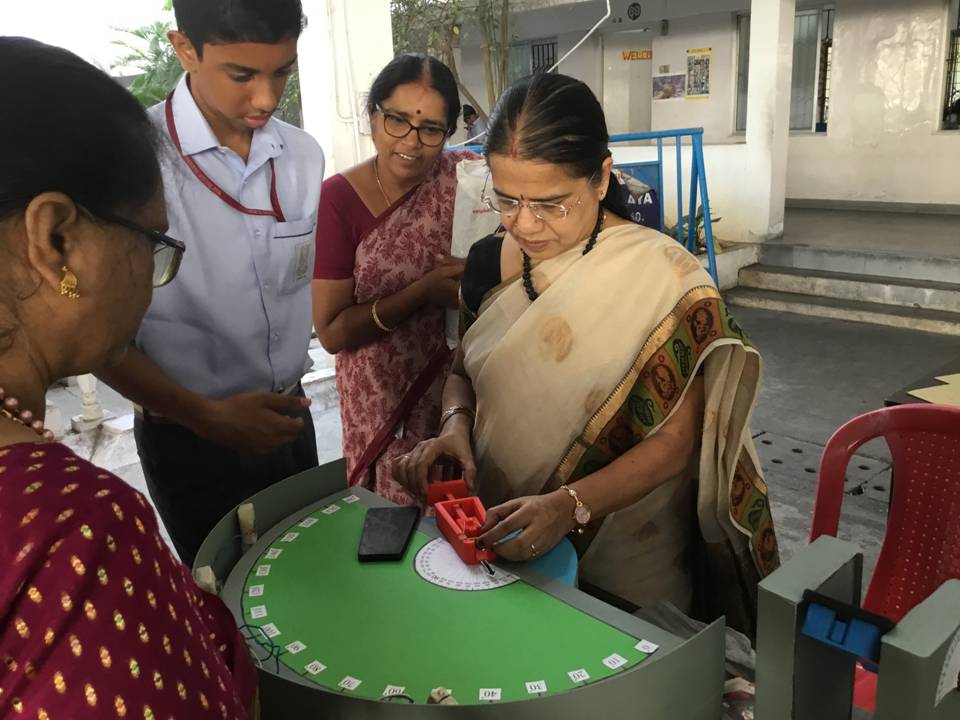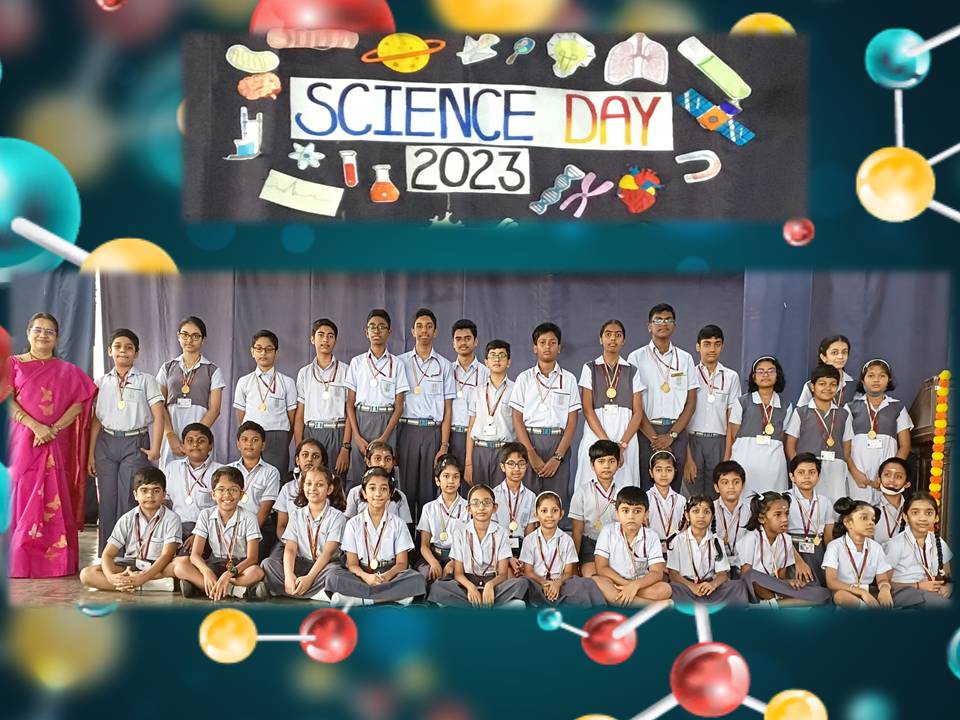 Project Day -Apradhim Bala Prakasini
Chinmaya Vidyalaya Anna Nagar organised a Project Day -Apradhim Bala Prakasini on 2nd March 2023 for class 3 wherein the young budding brains showcased their talents in Science, Arithmetic and Linguistics enthusiastically. The models and charts they exhibited created a great awareness about the importance of our culture, environmental conservation and cognitive skill. The Principal, the Vice Principal was the guest of the show, whose insights and encouragement motivated the children to further their interest in their chosen concepts and widen their perspective as well. The other teachers and parents were the spectators who visited their projects, kindled their spirit with their appreciative comments to bring the best out of them.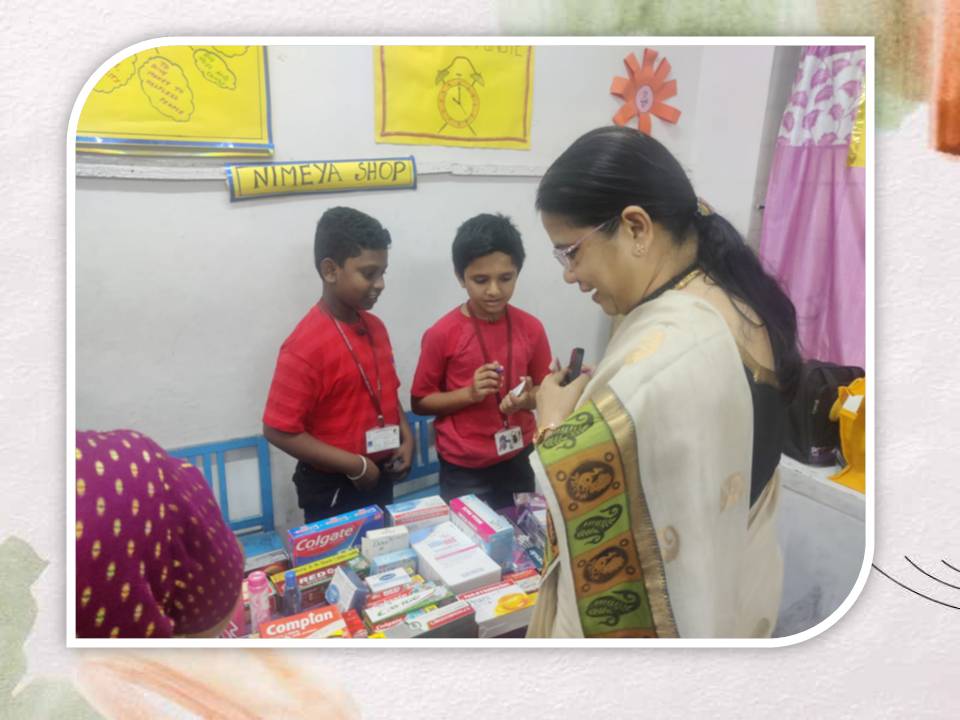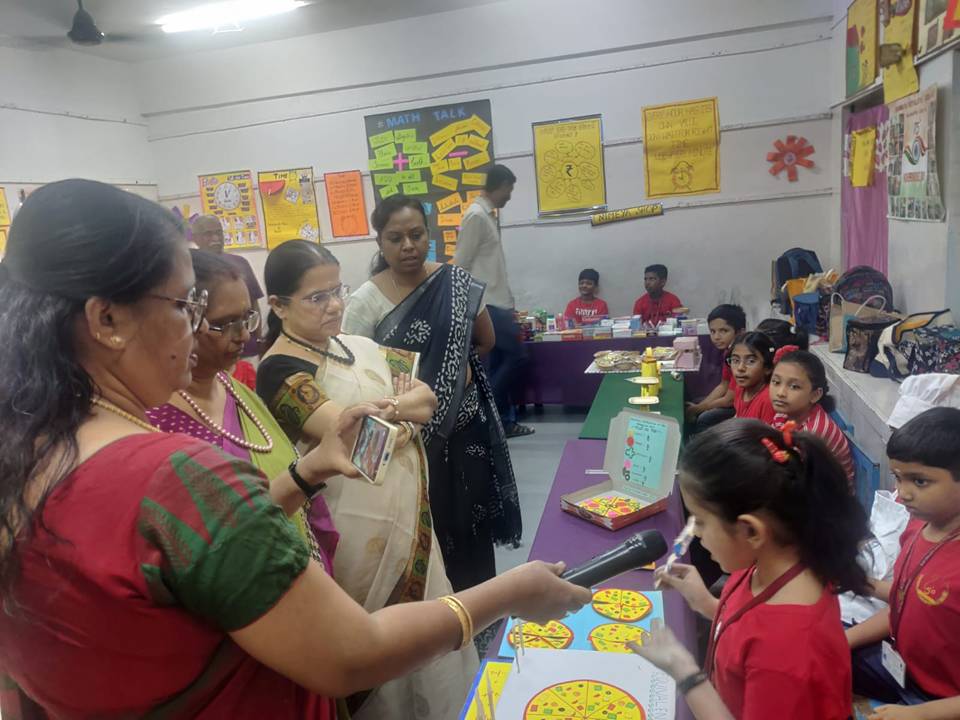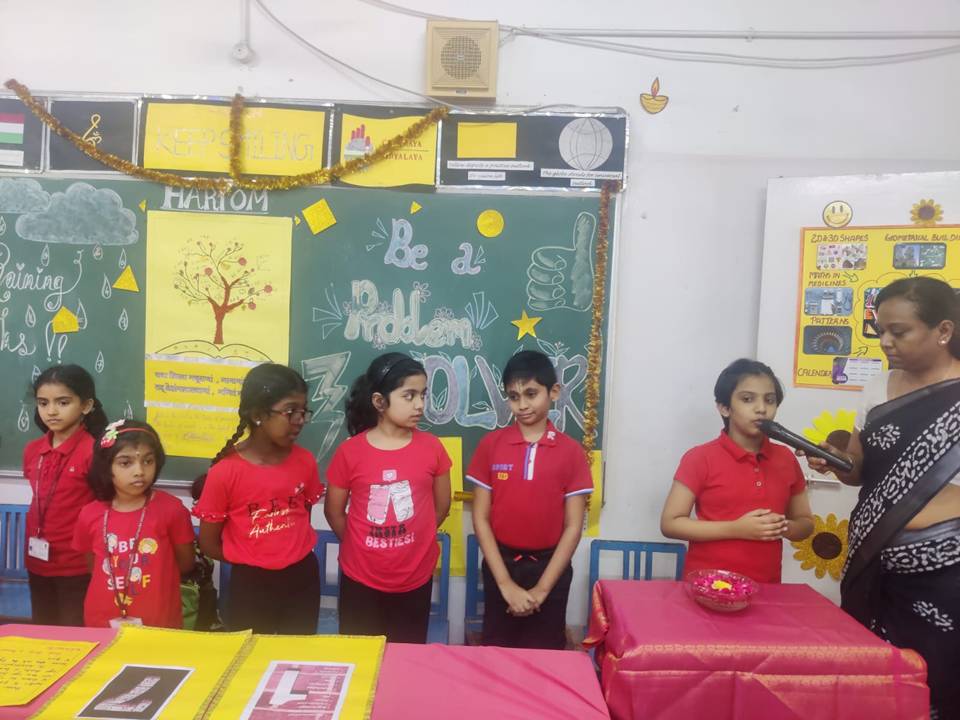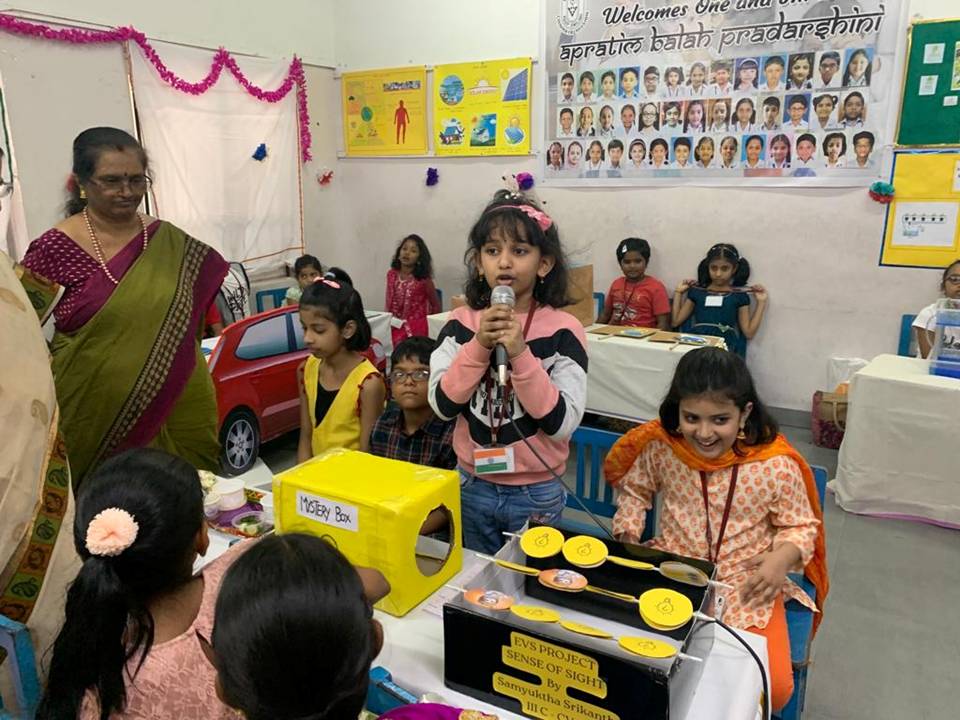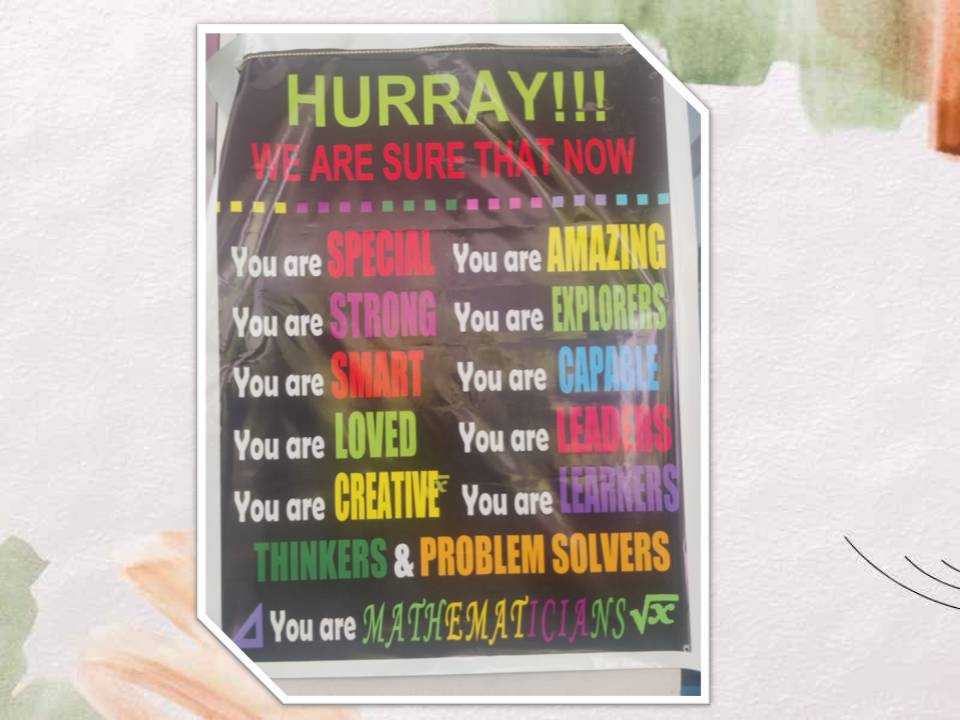 Gurudev's Visit – 13th March 2023
Gurudev visited our vidyalaya on 13th March to celebrate His 108th birthday with the tiny tots of our kindergarten children. Our correspondent Dr. Sri R. Suryakumar and the Principal along with the senior teachers accompanied Him from the Heritage centre. The privileged teachers along with Vice principal, parents of the KG students and the neighbours received Gurudev with taalapoli, kolatam, poornakumbam and bhajans. Day 2 and day 3 the KG students along with their parents performed the Paduka Pooja and received Gurudev's portrait as yagna Prasad.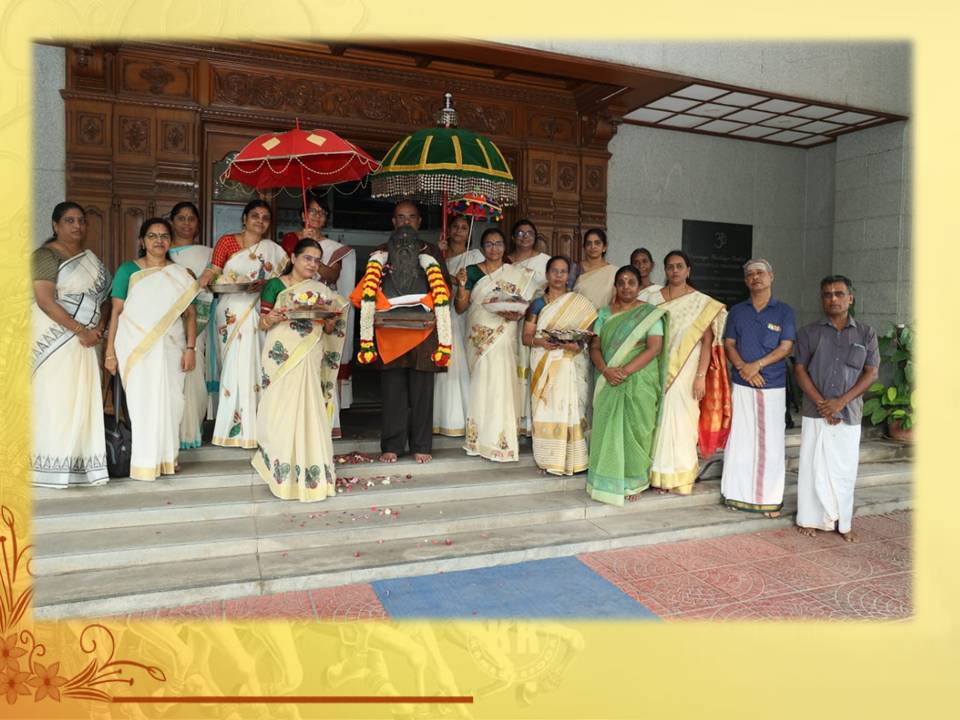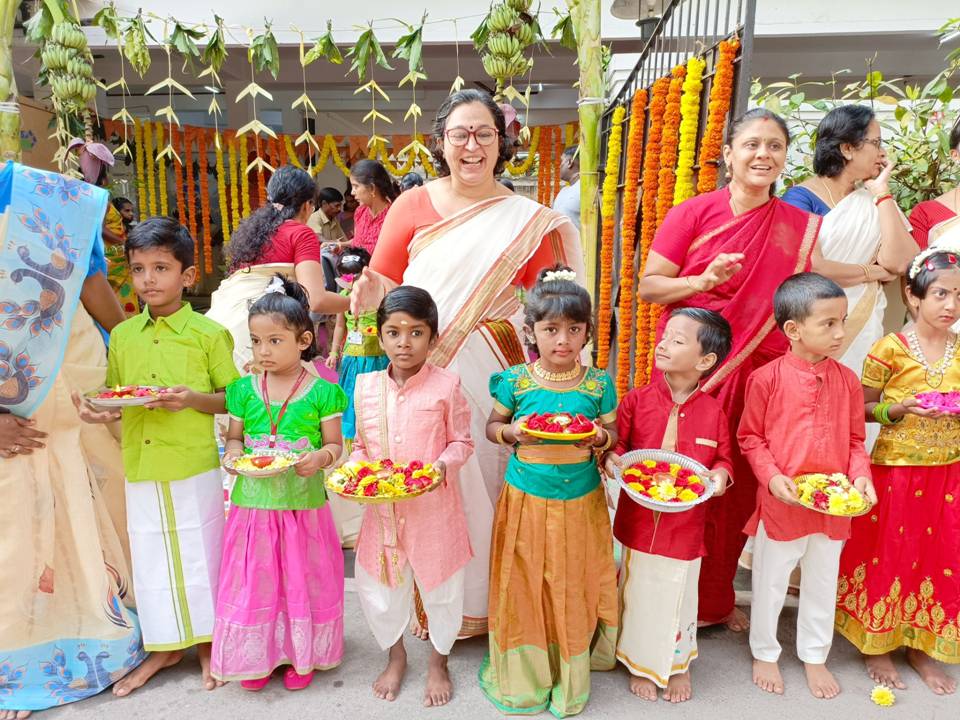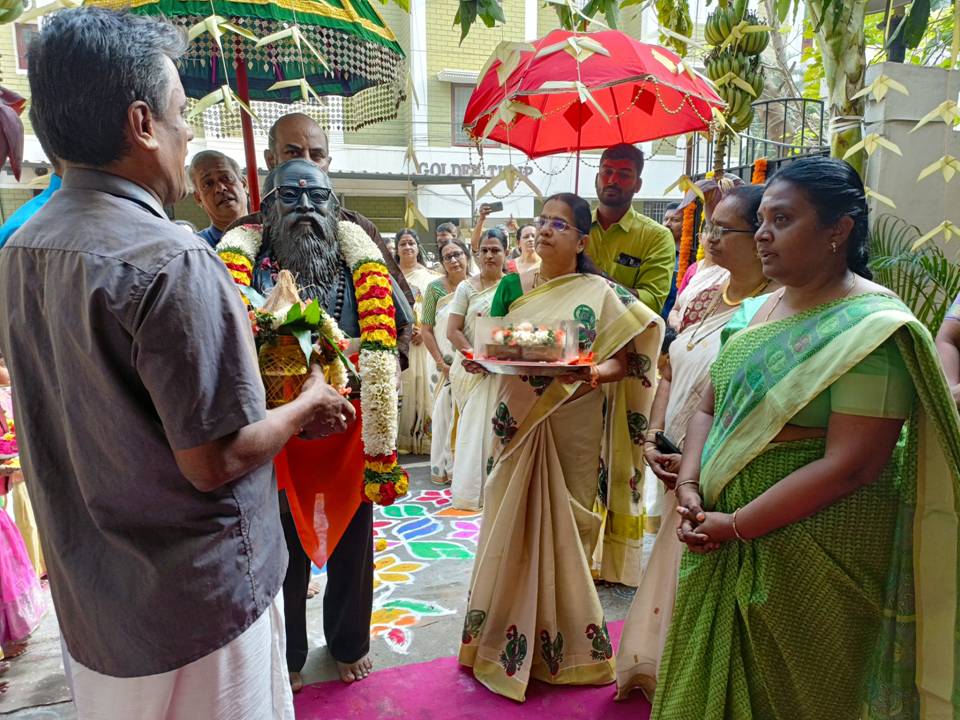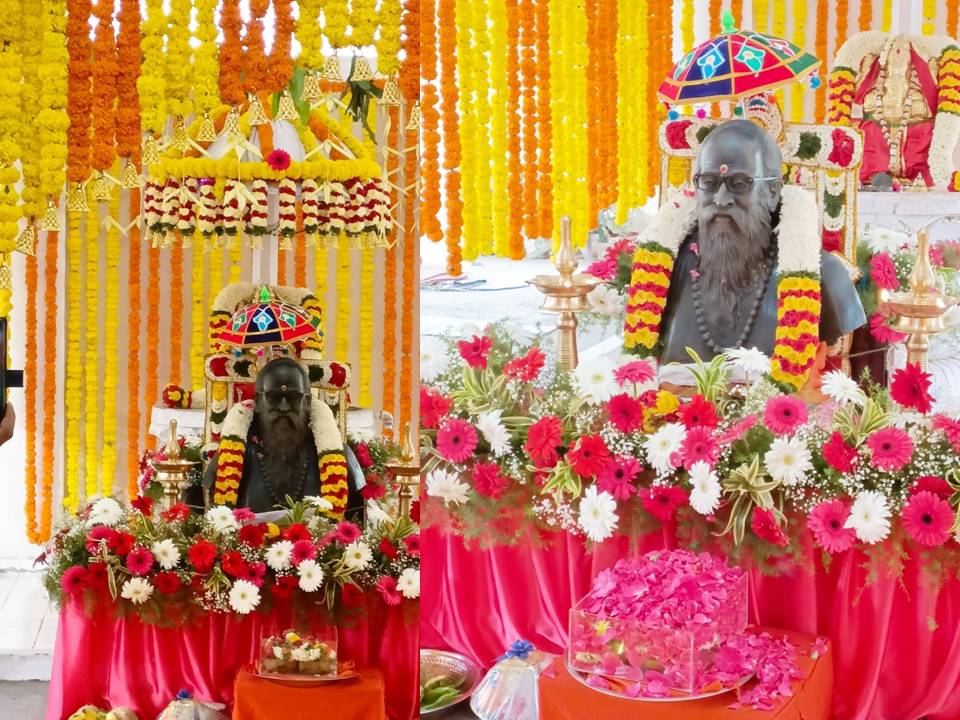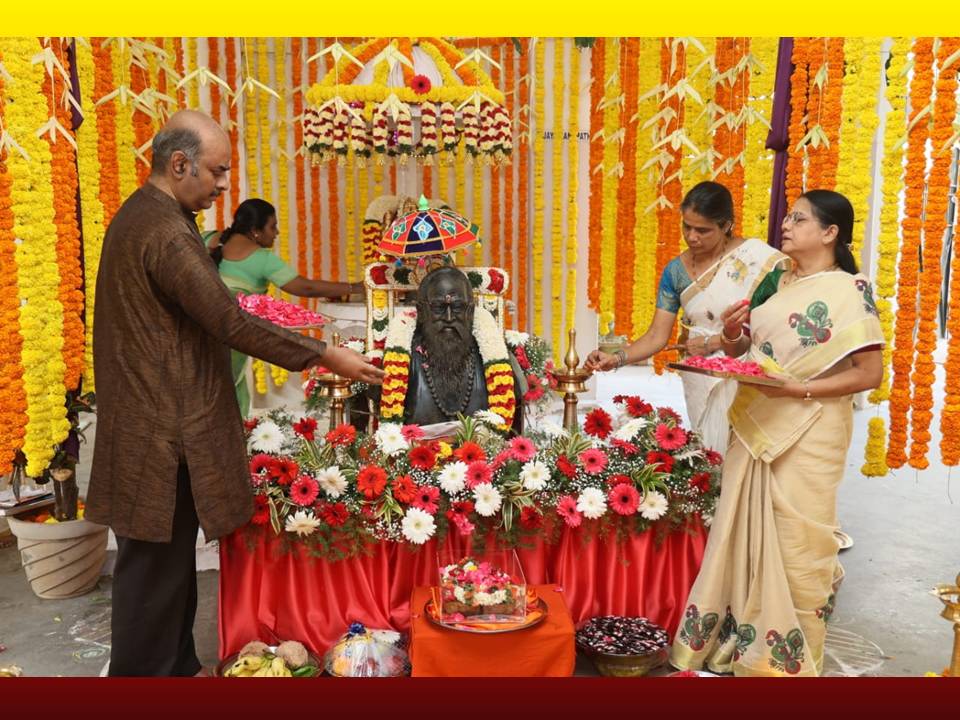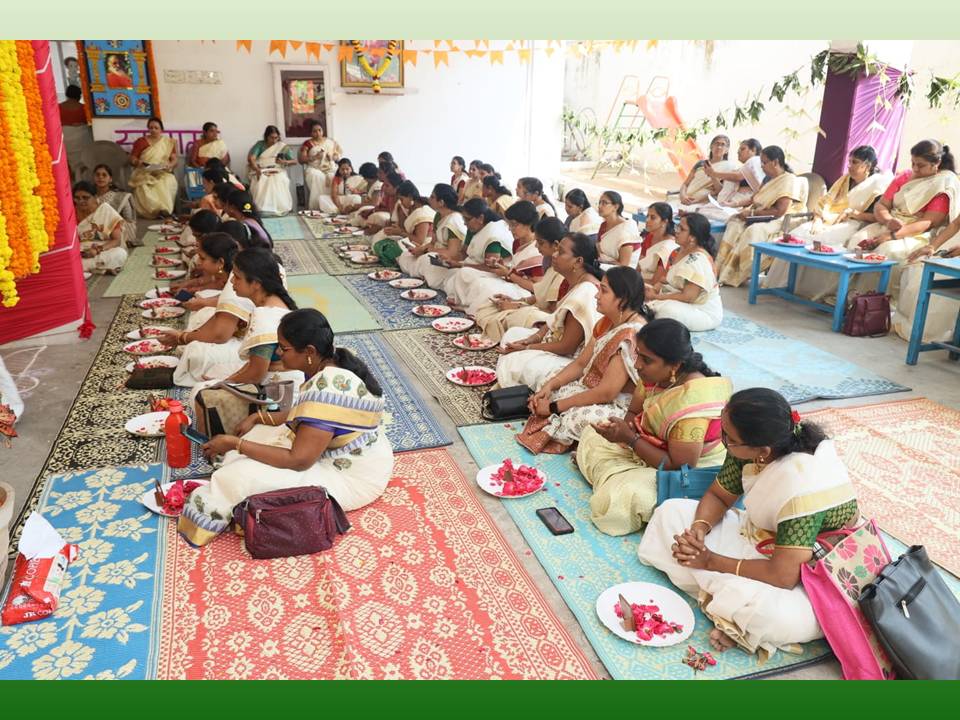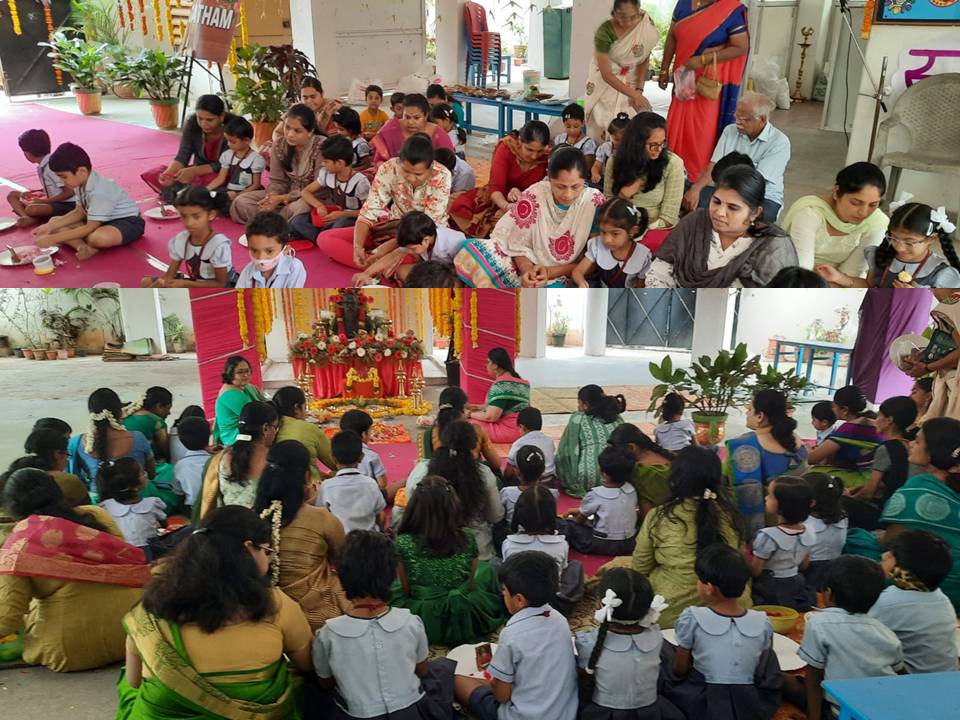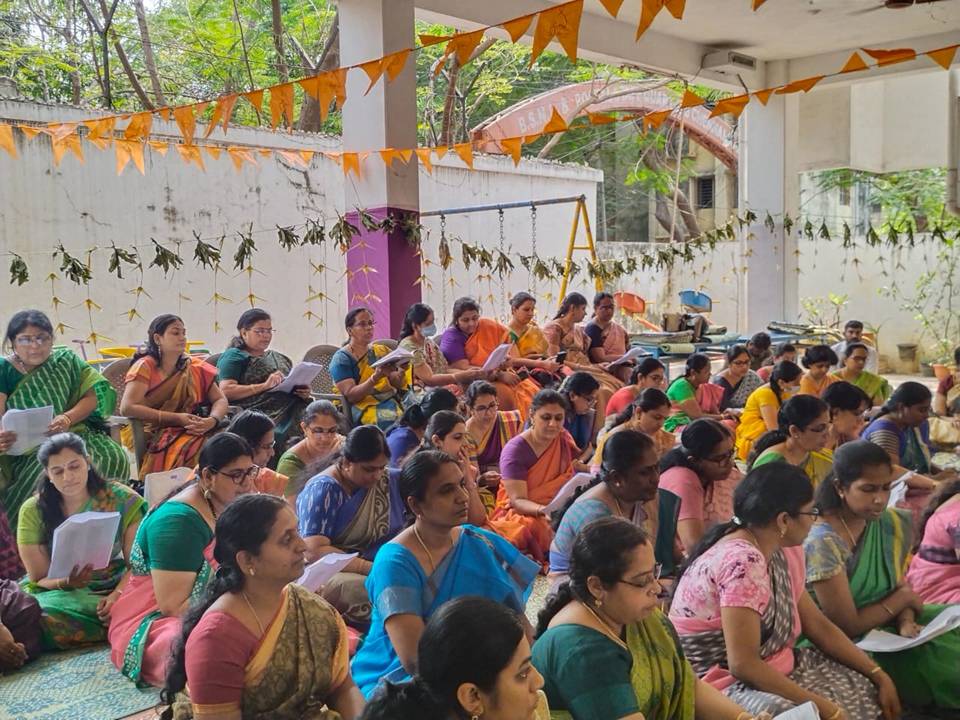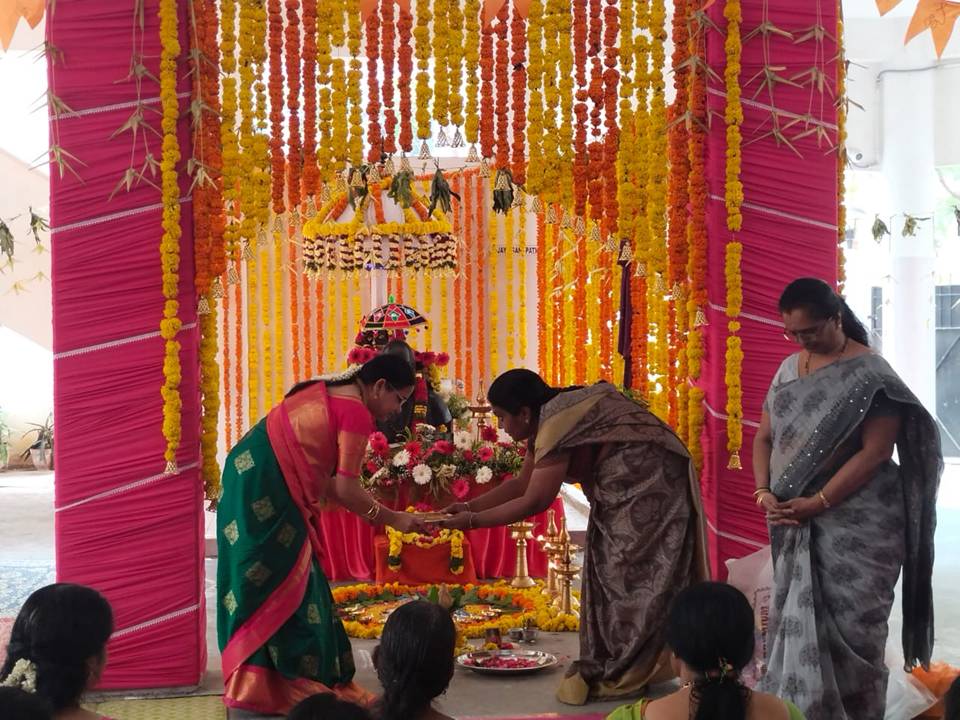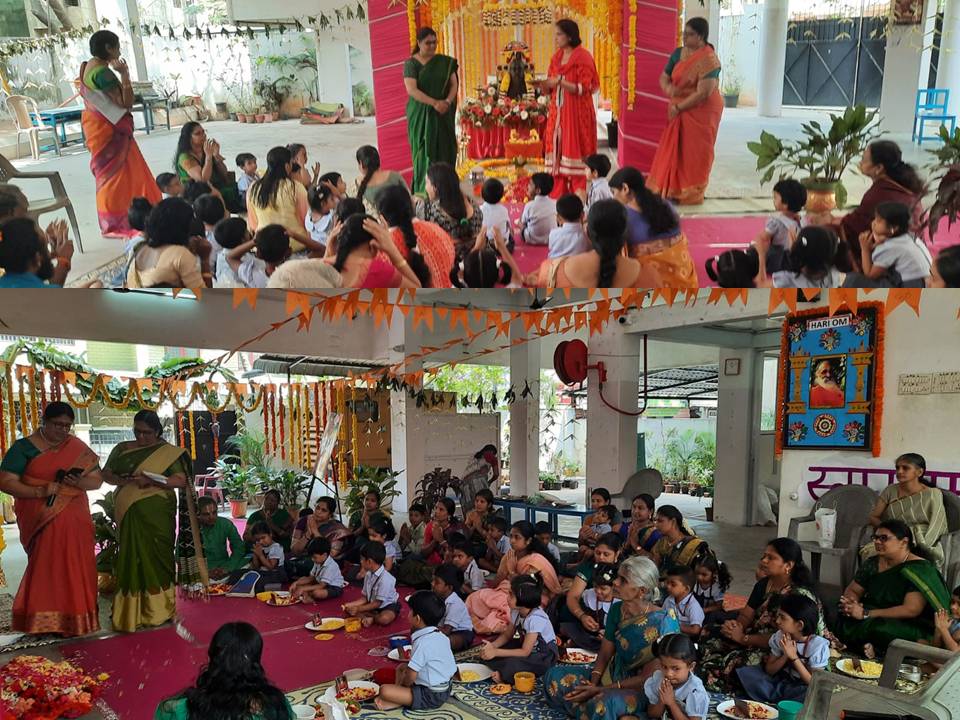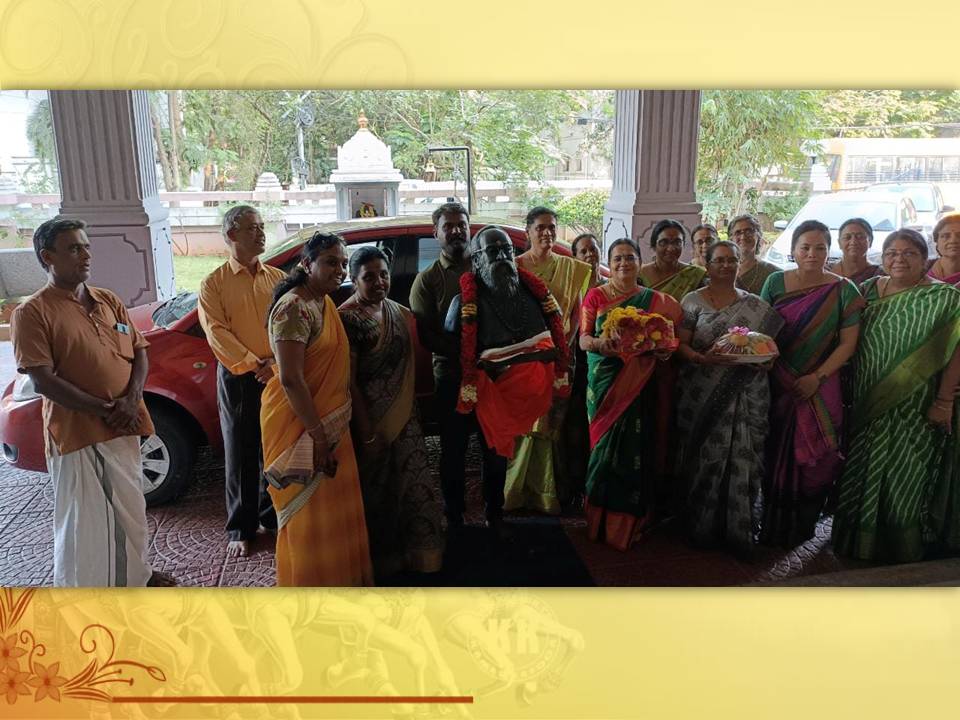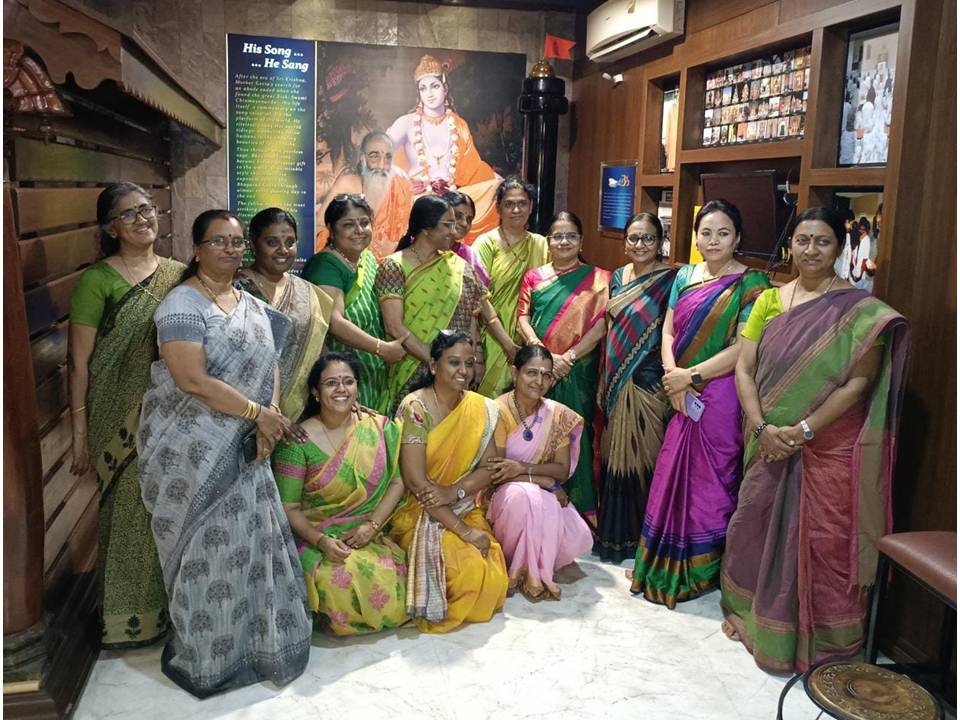 Kindergarten Graduation Day – 2023
Chinmaya Vidyalaya Anna Nagar, celebrated its 33rd Kindergarten Graduation Day on March 24th, 2023 at the school Decenial Auditorium. The chief guest for the day was Smt. N.Vijayalakshmi, Principal of Bhaktavatsalam Vidyashram, Korattur,Chennai. It was indeed a joyous day for the kindergarten children, parents and teachers.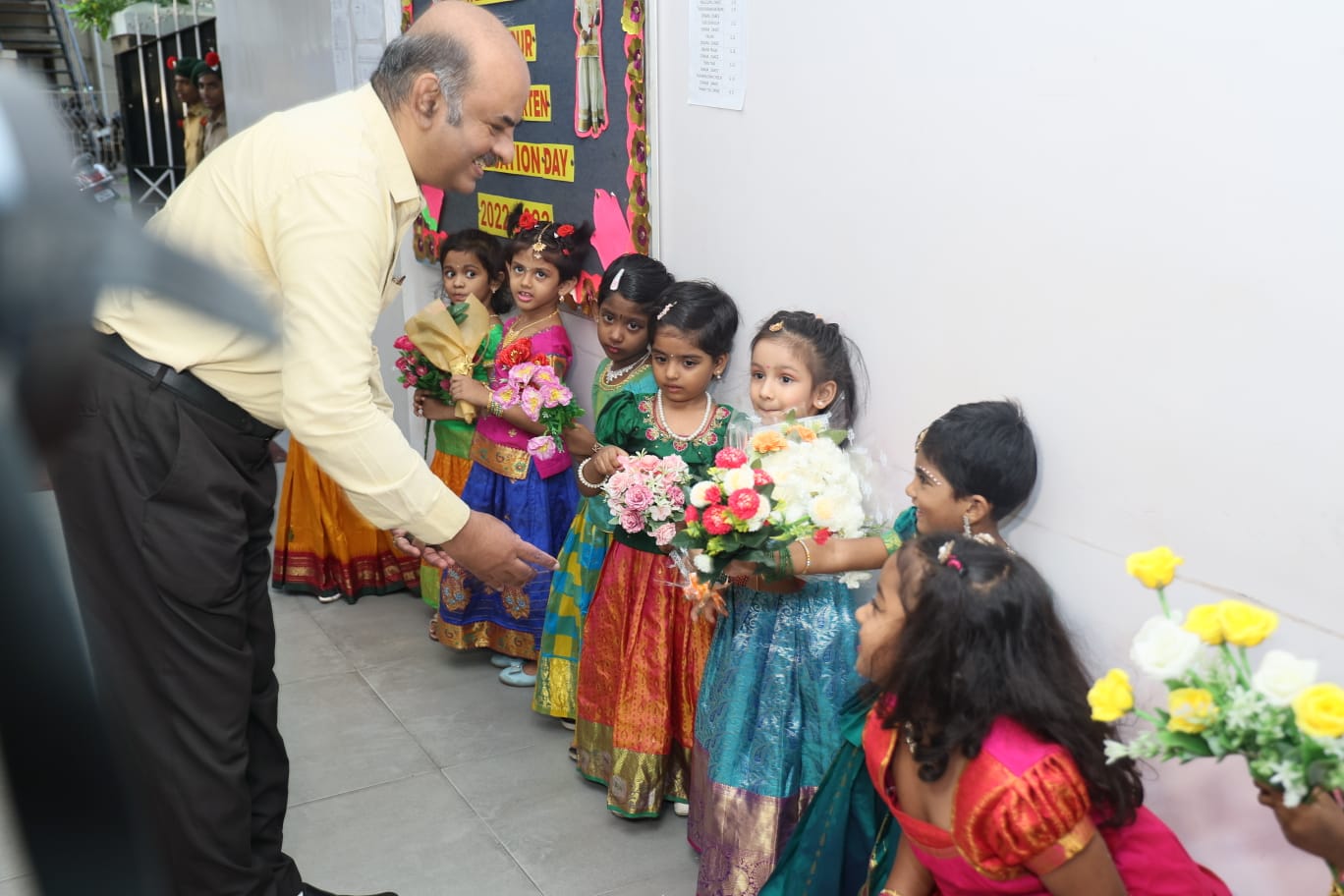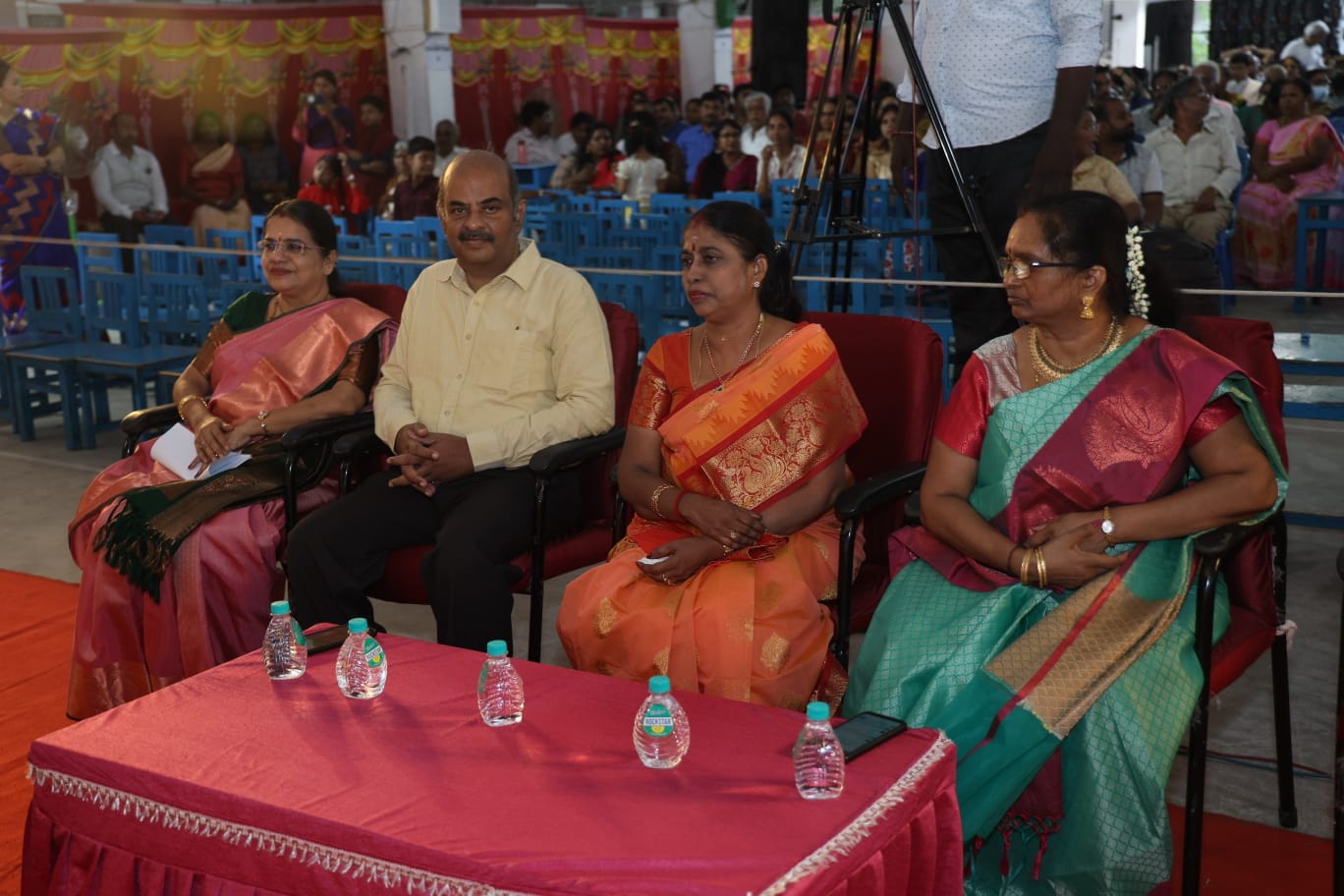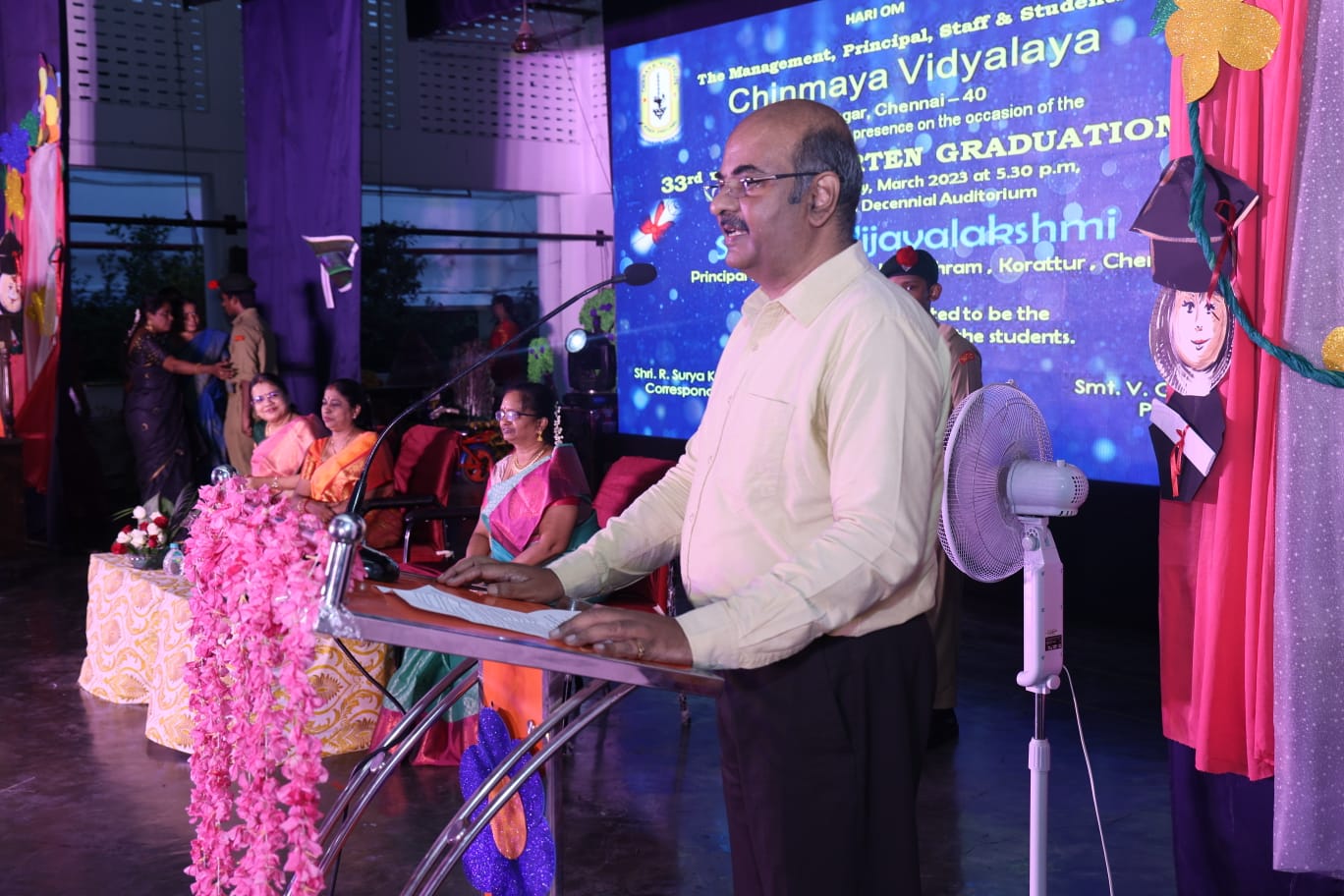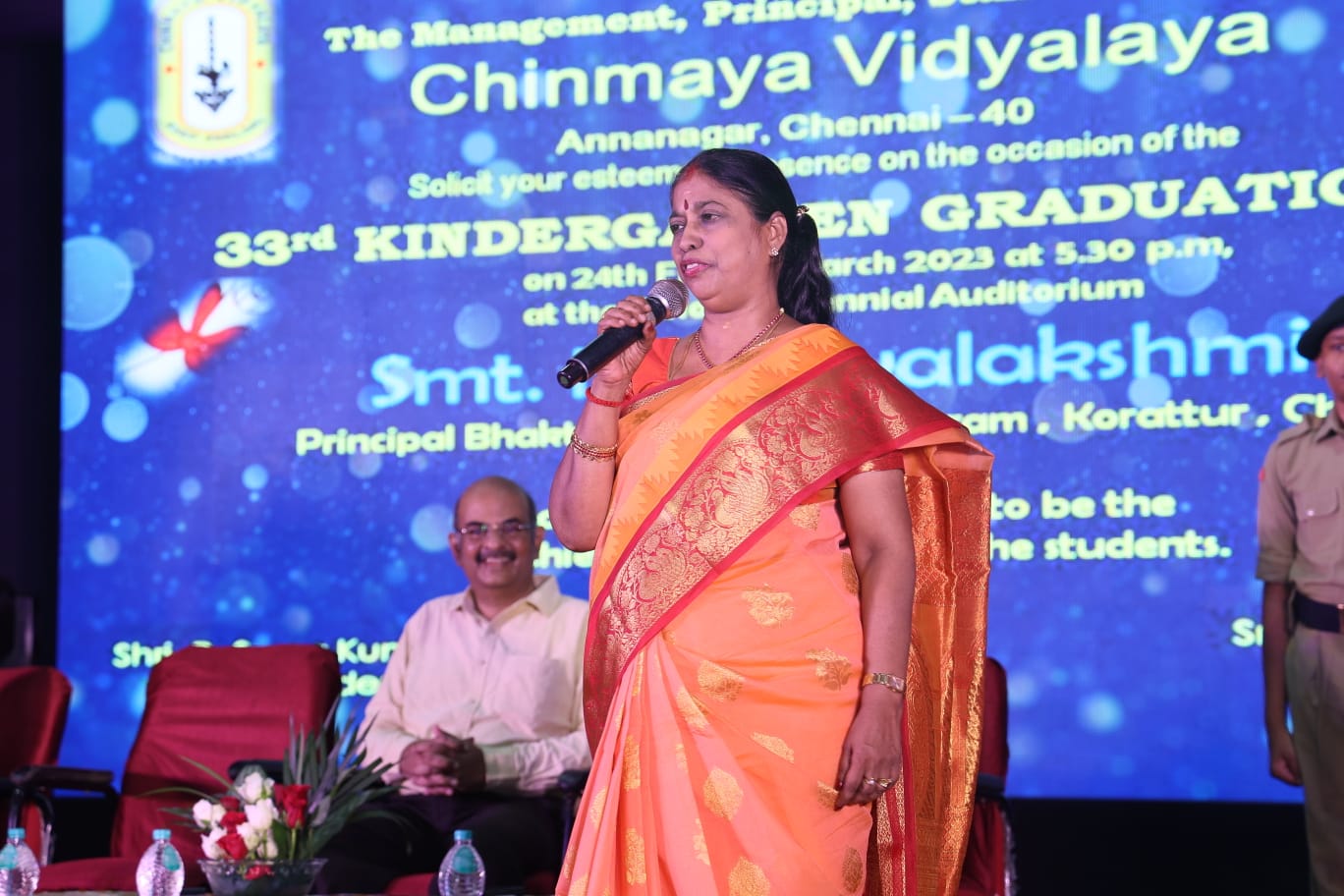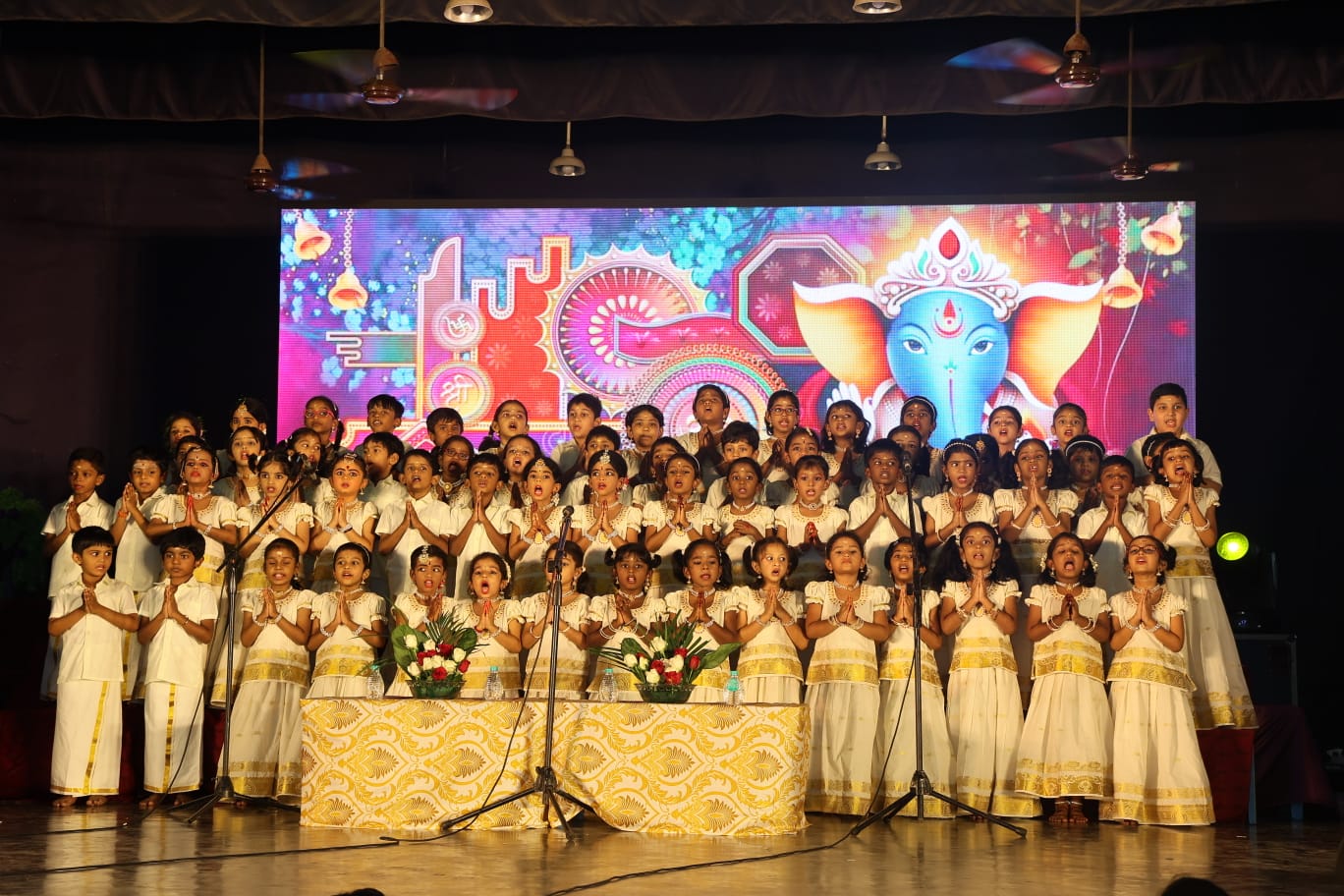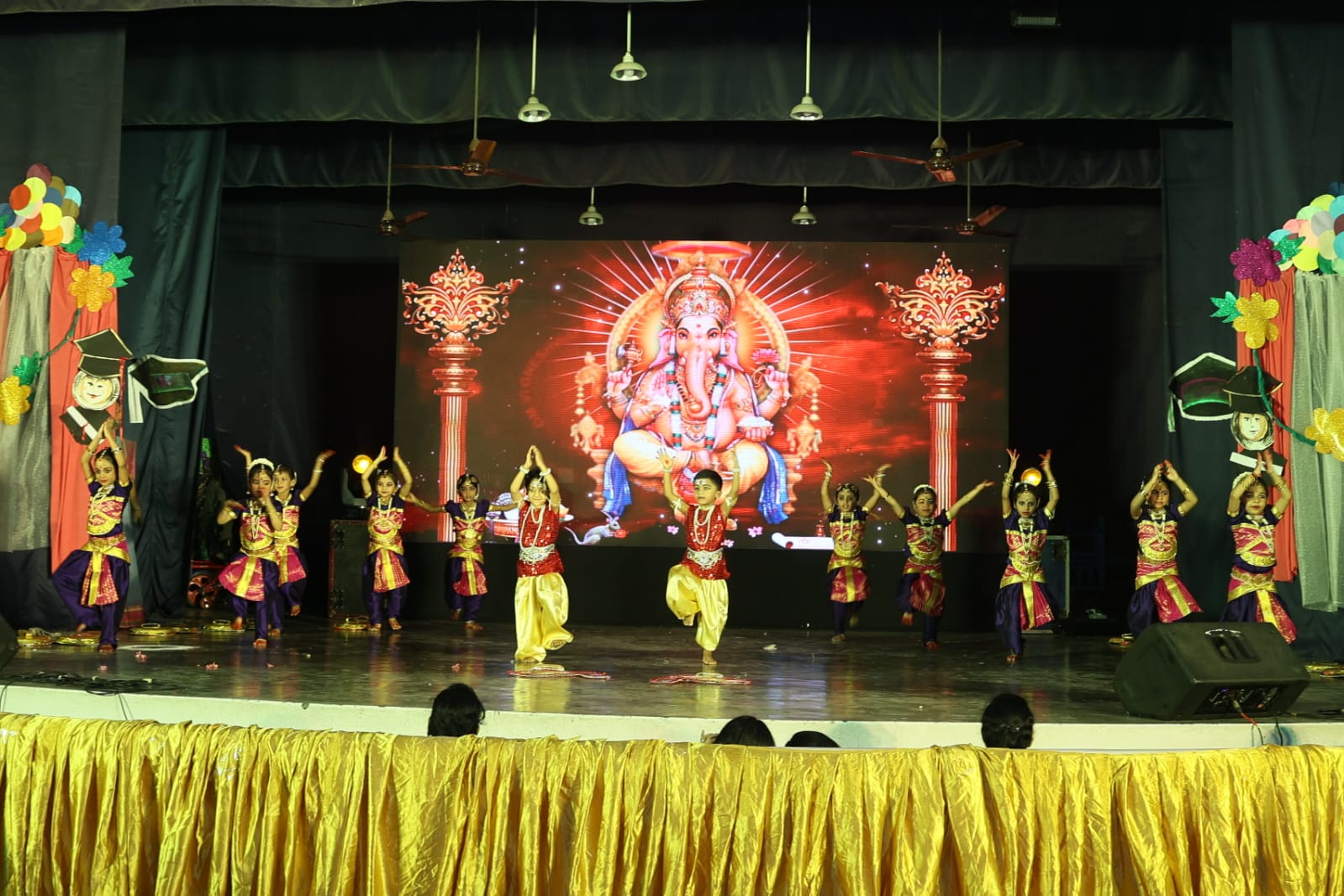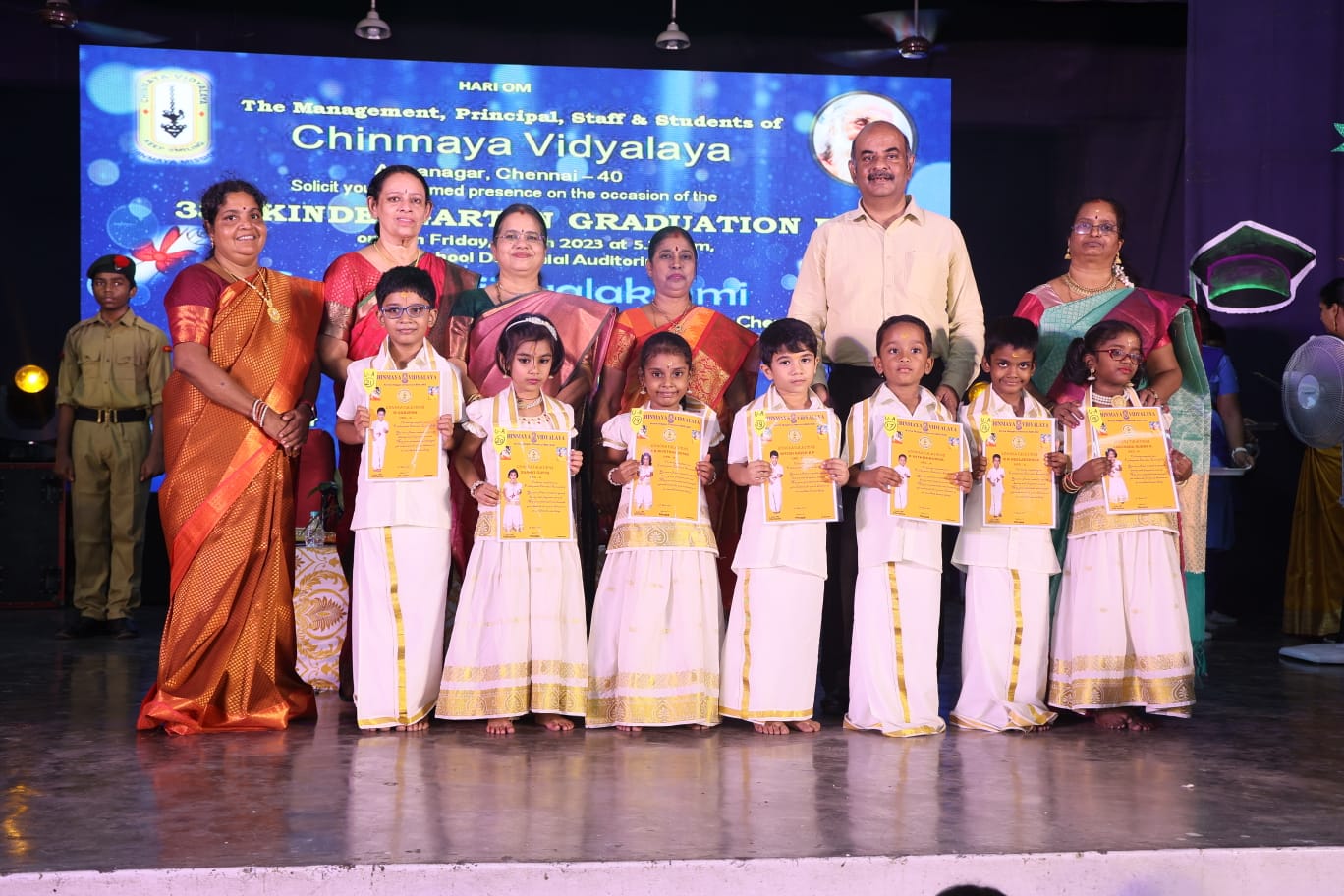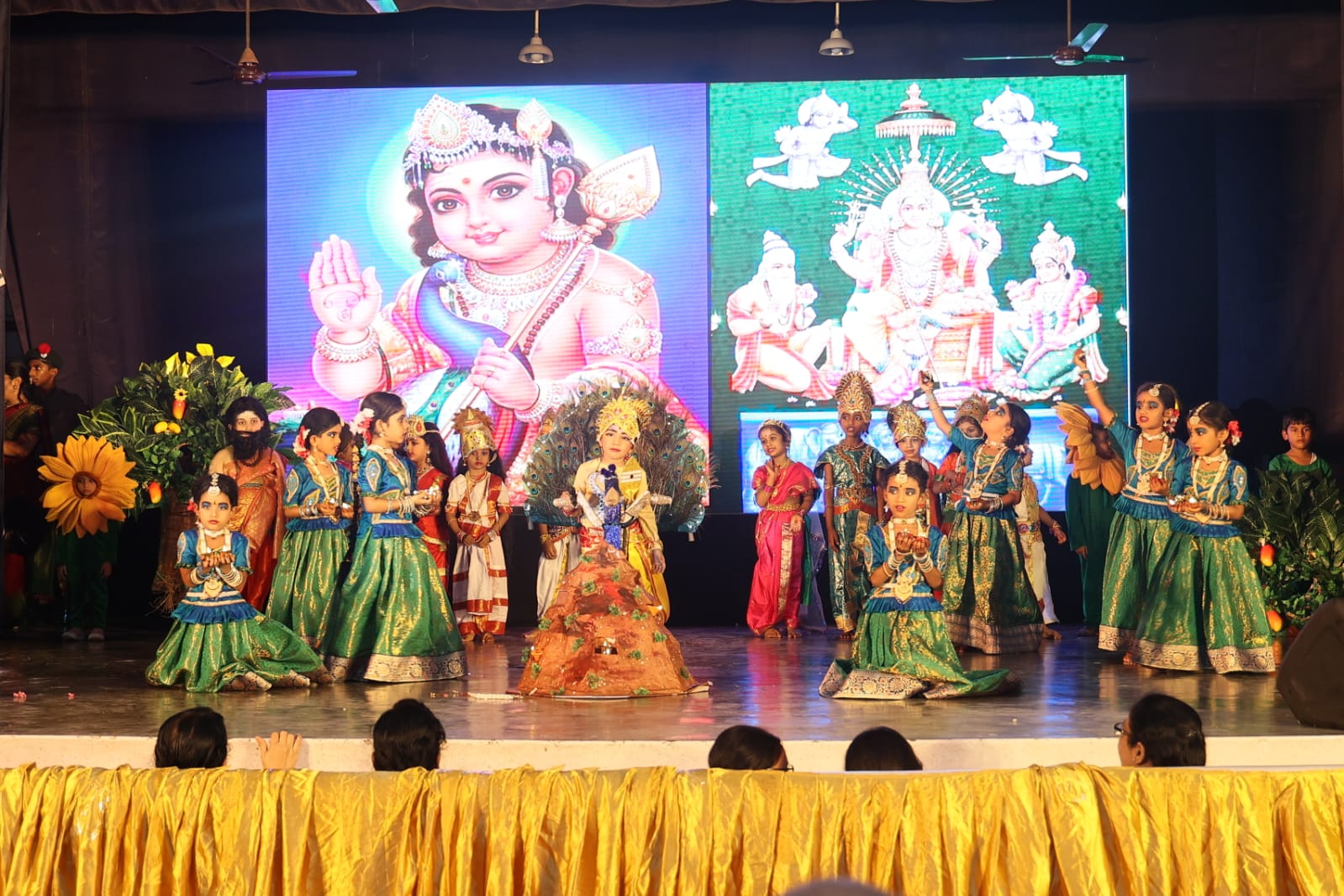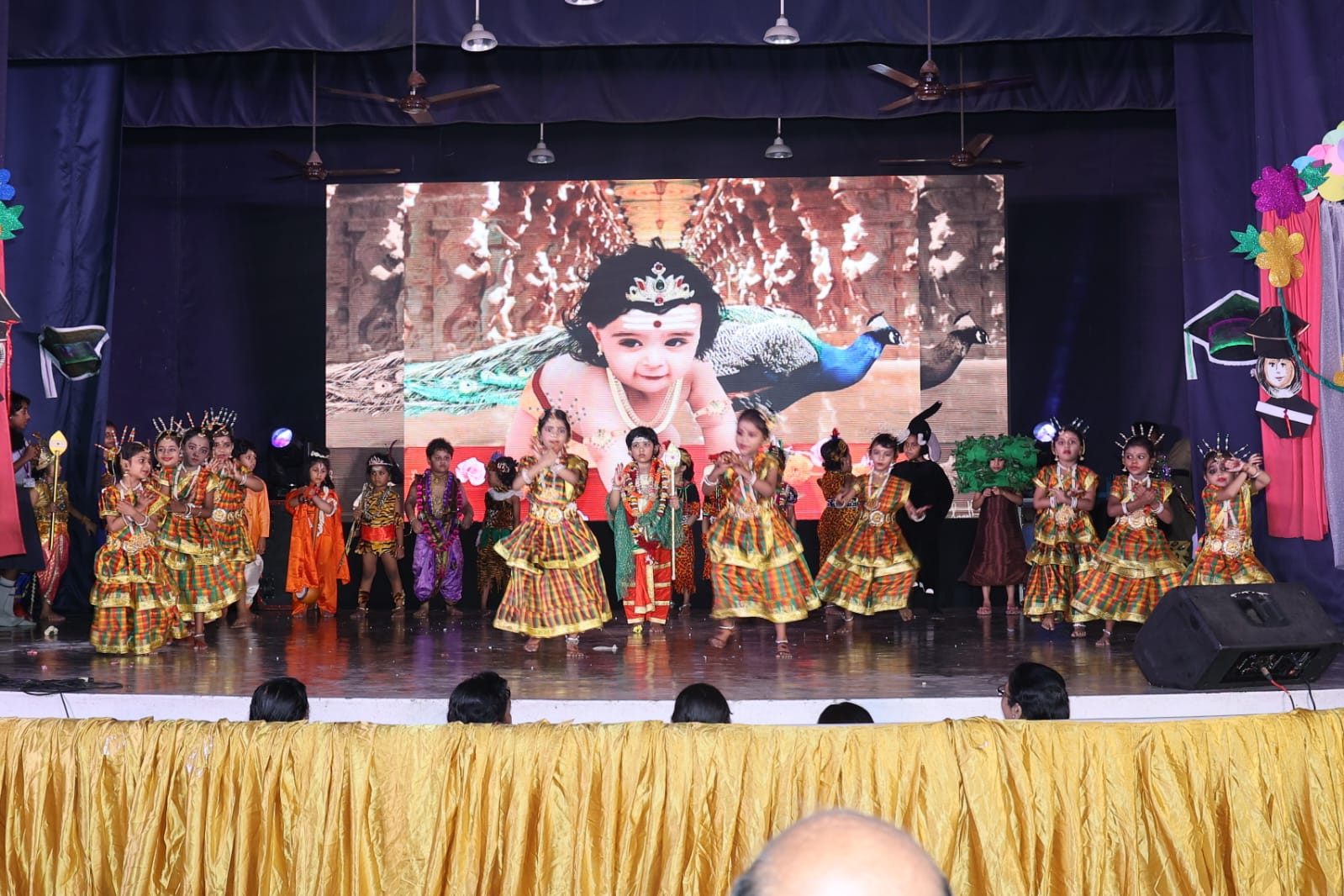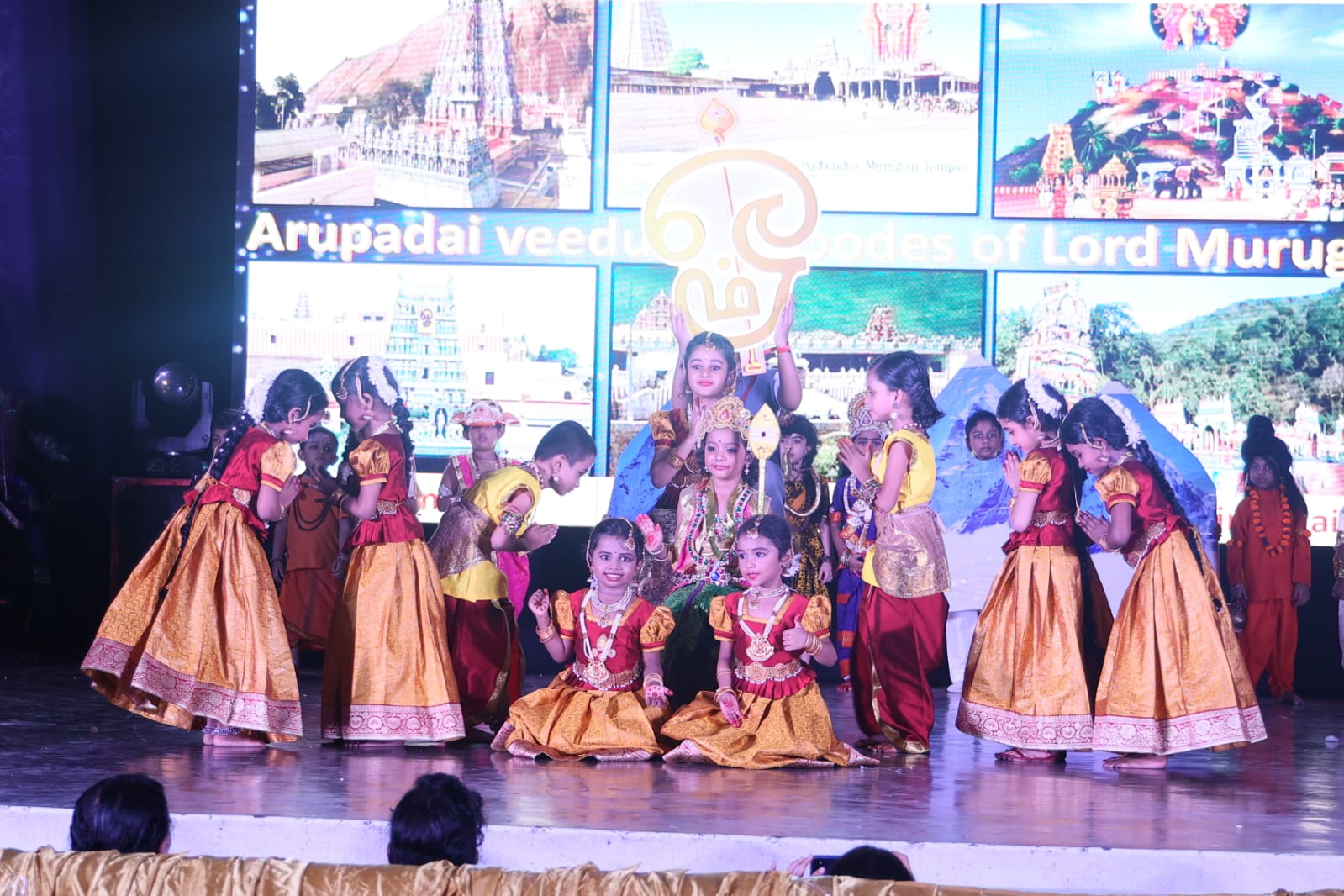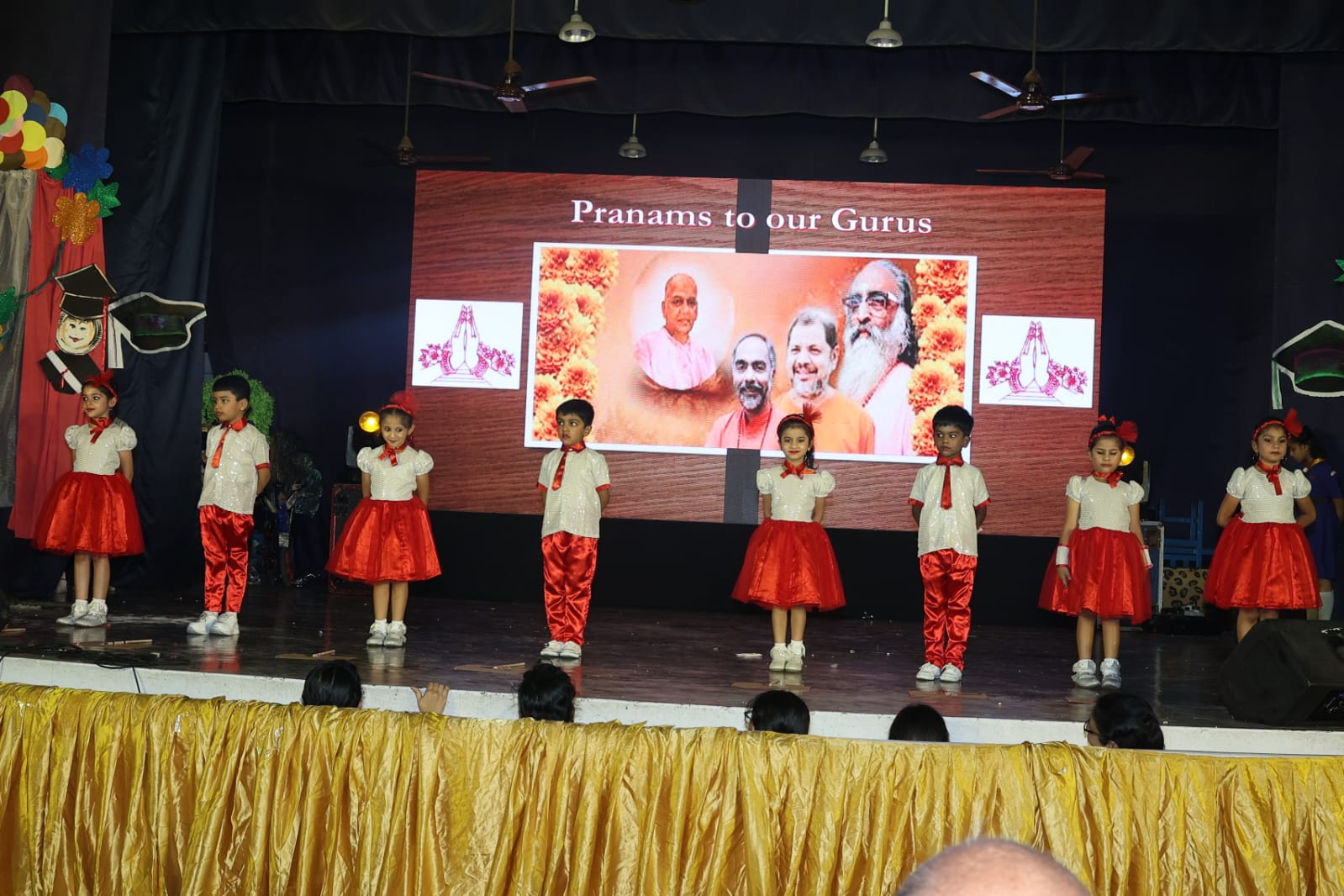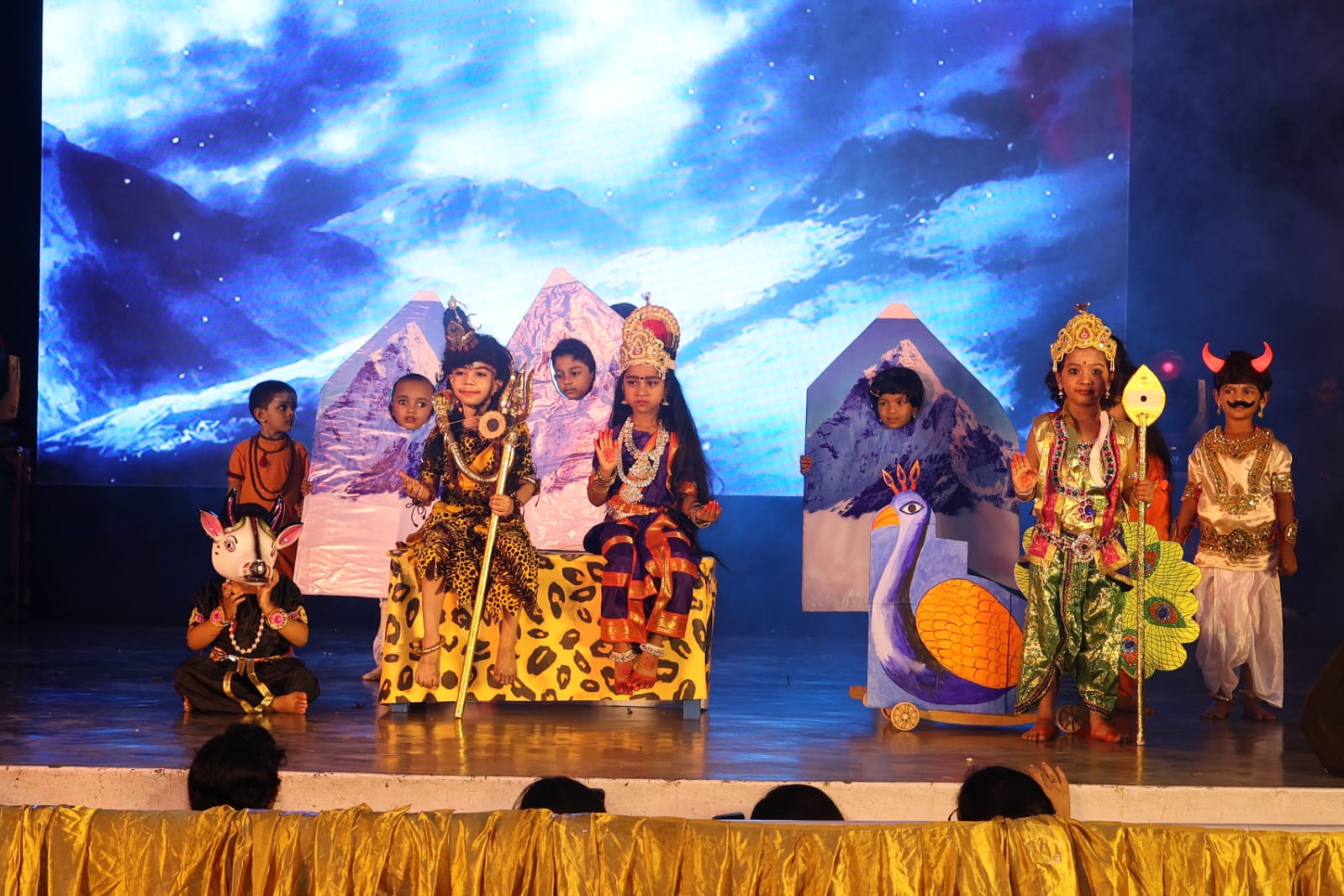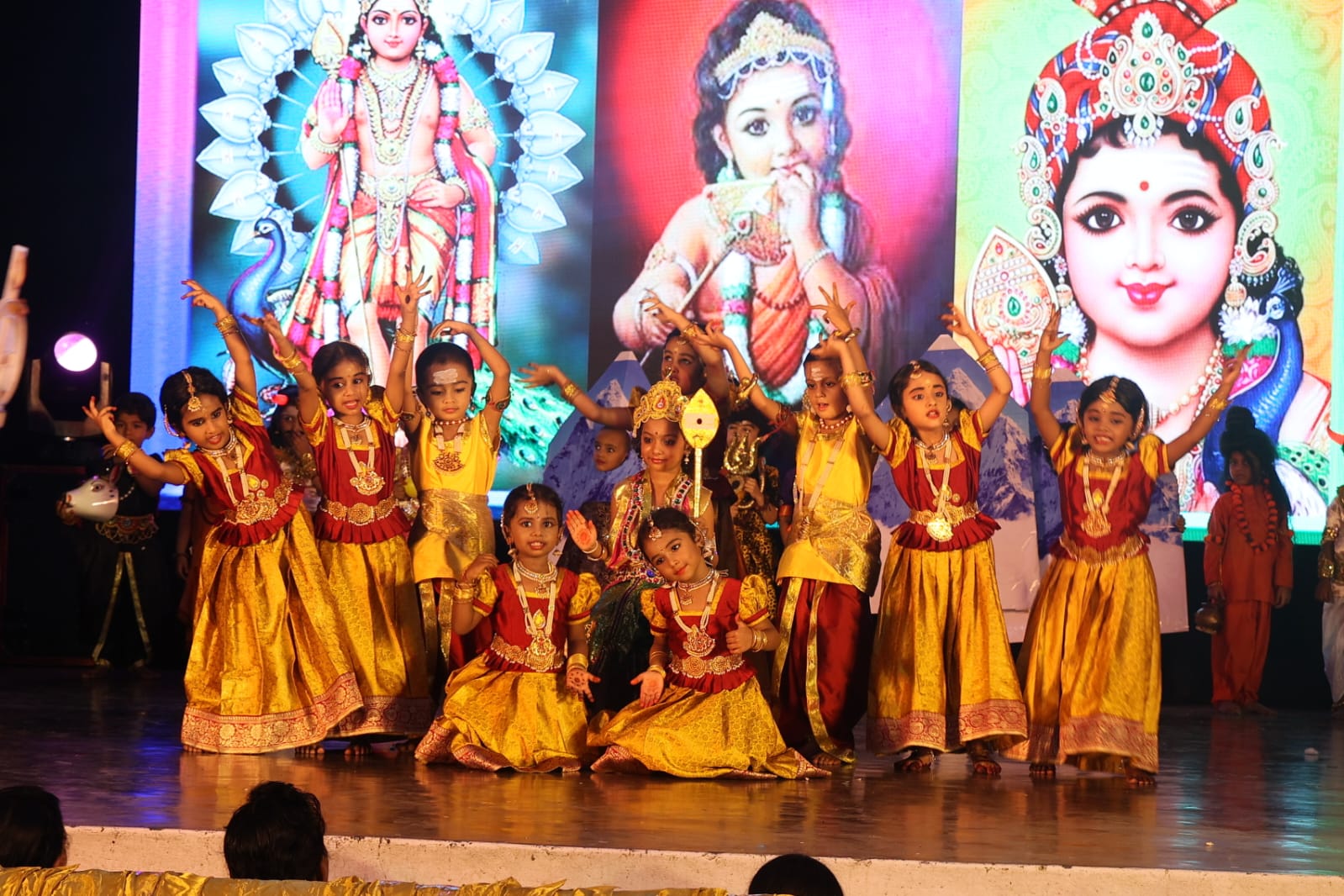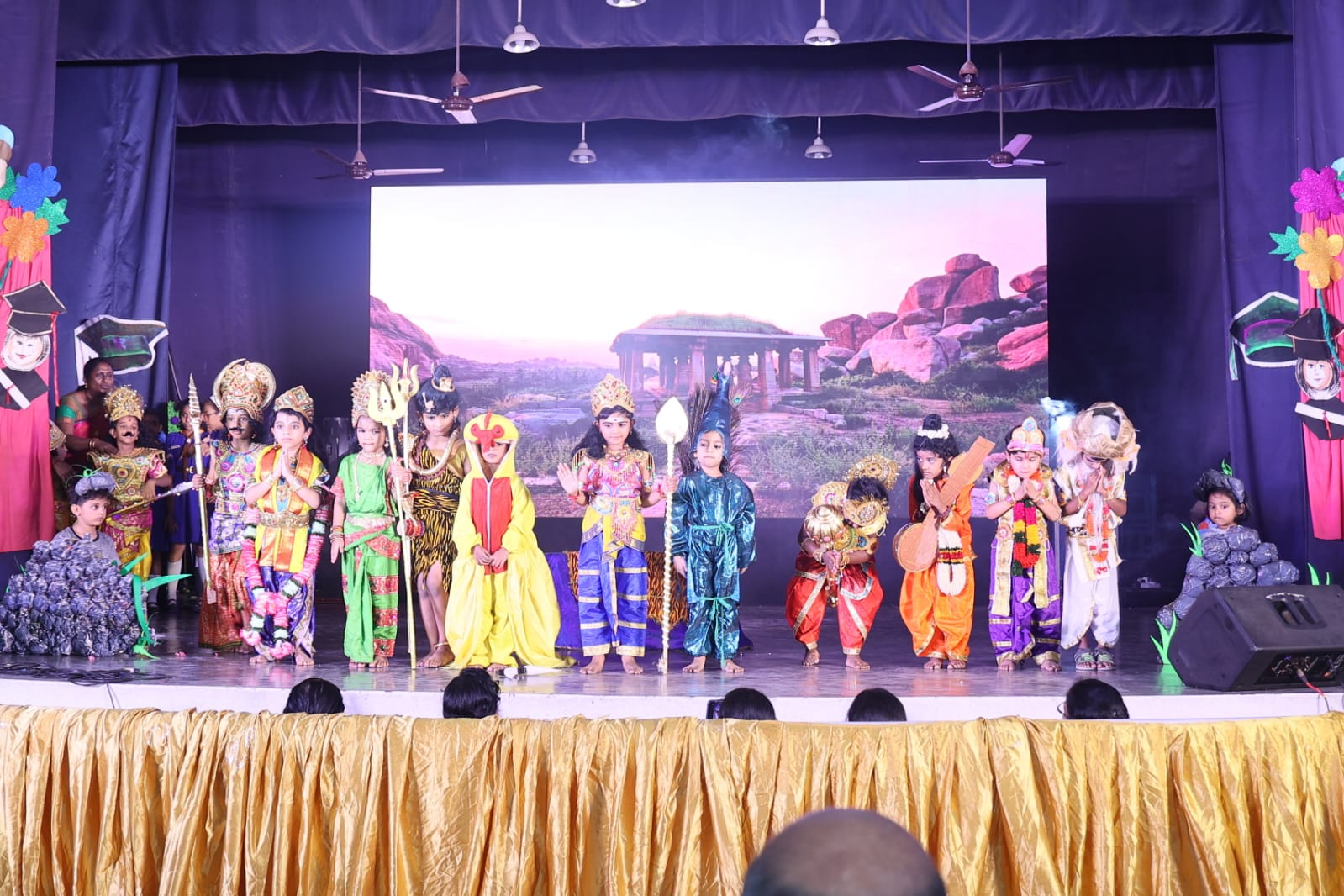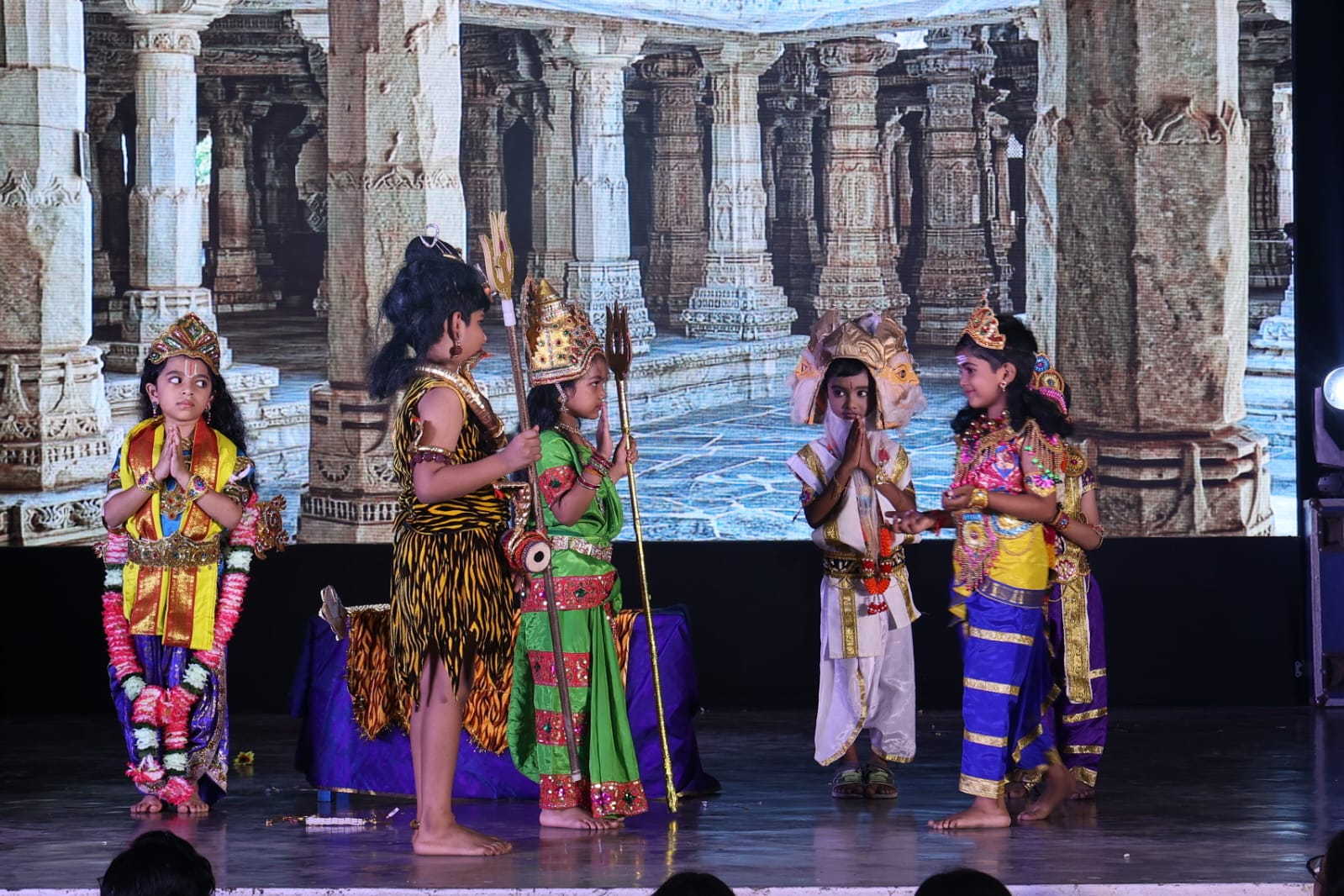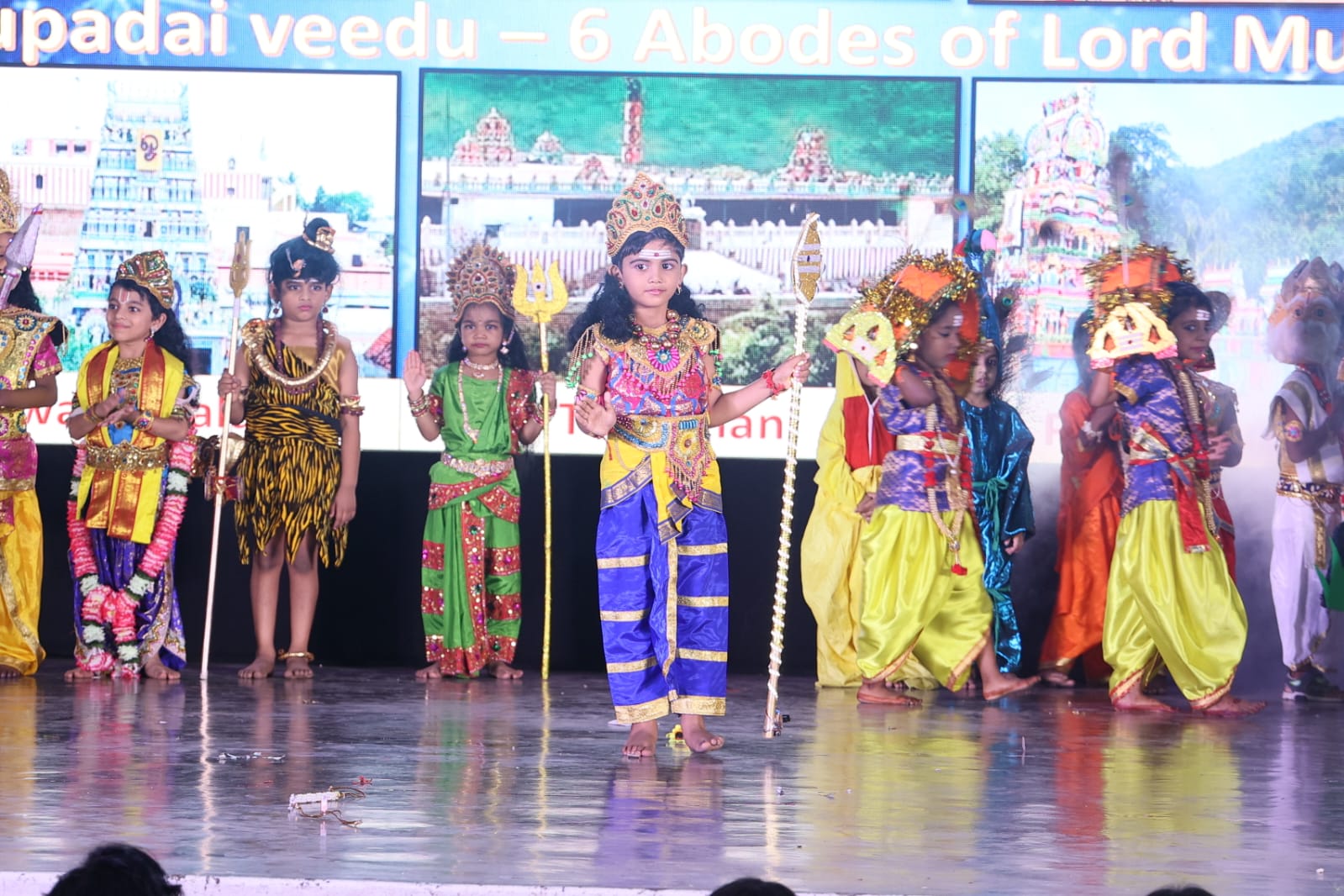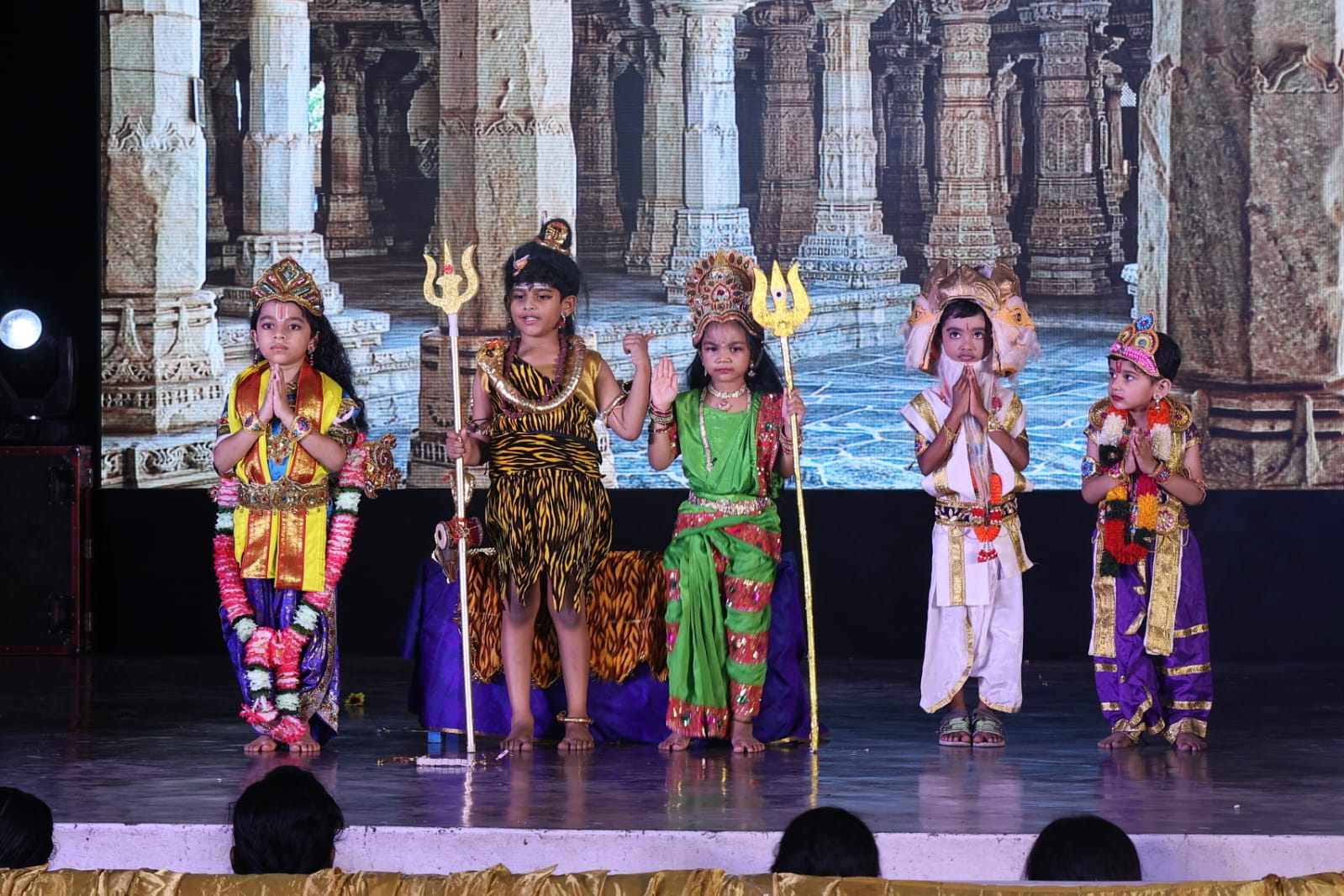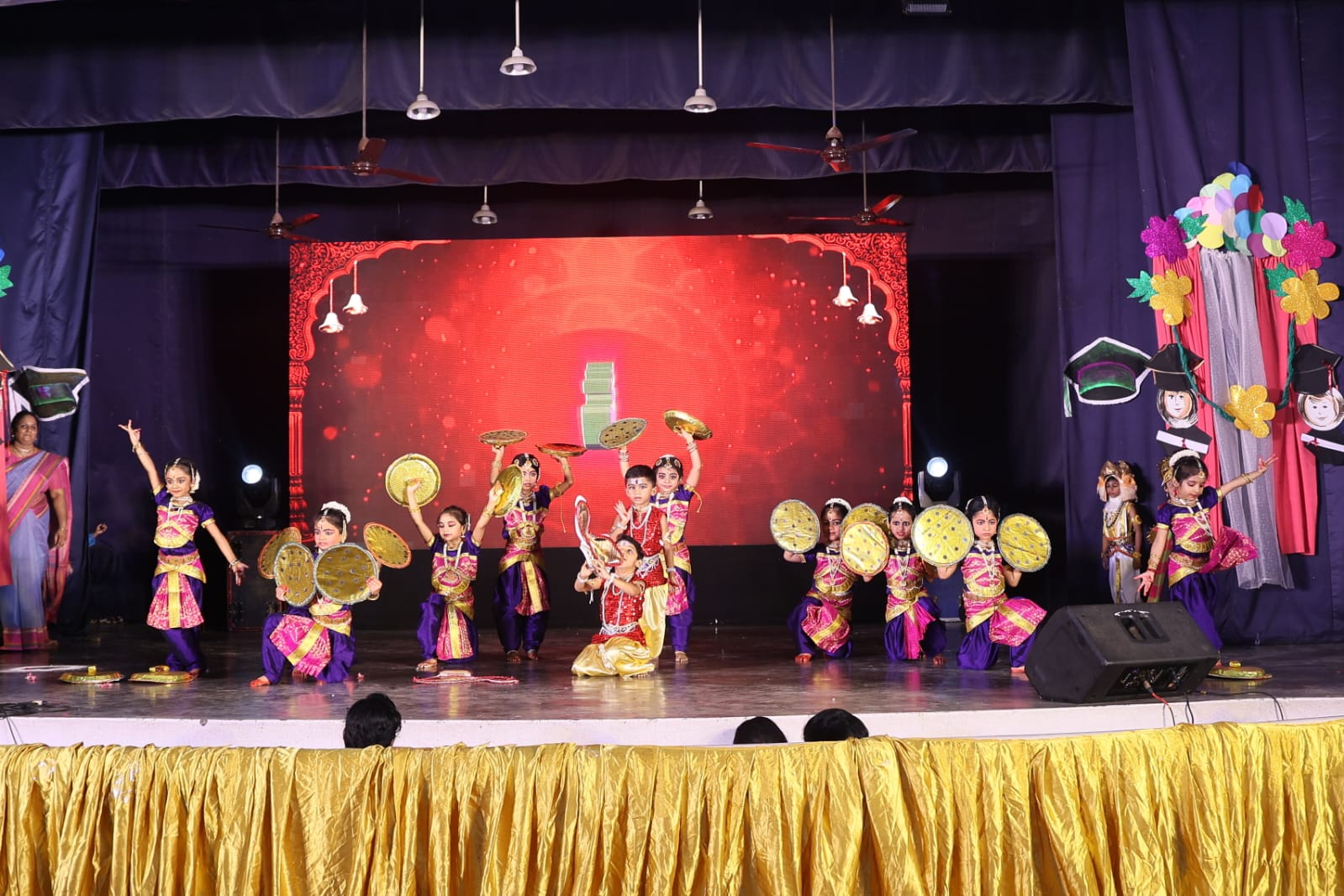 Sri Rama Navami - 2023
Rama Navami is a festival that commemorates the birth of Sri Rama, the seventh avatar of Lord Vishnu in the Treta Yuga. This year, Rama Navami and Villaku Pooja were jointly celebrated in our Vidyalaya in a grand manner on March 30th 2023.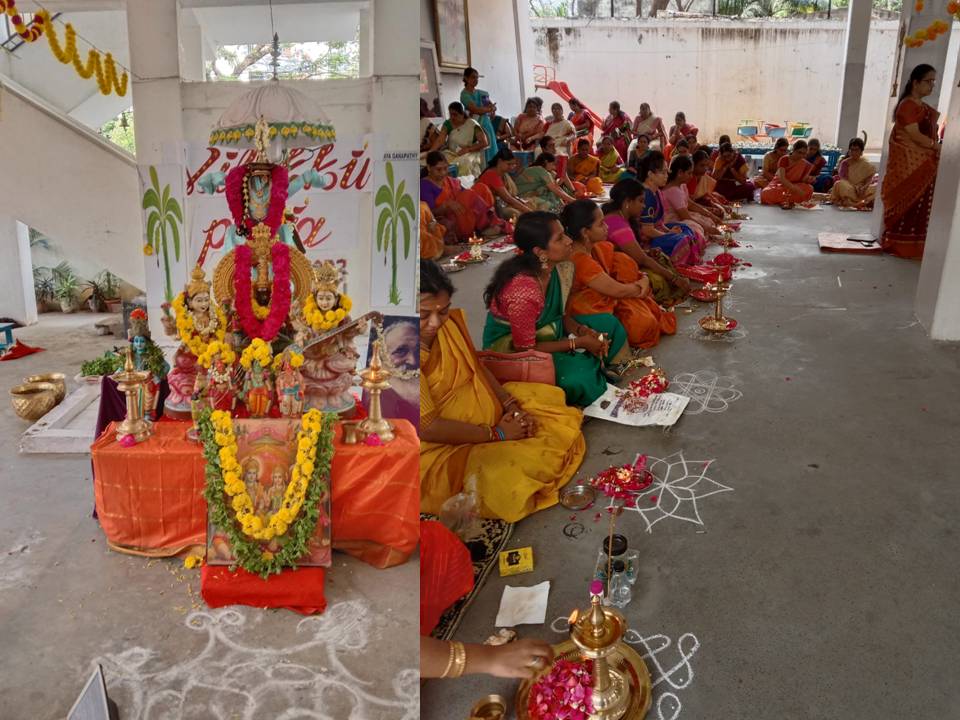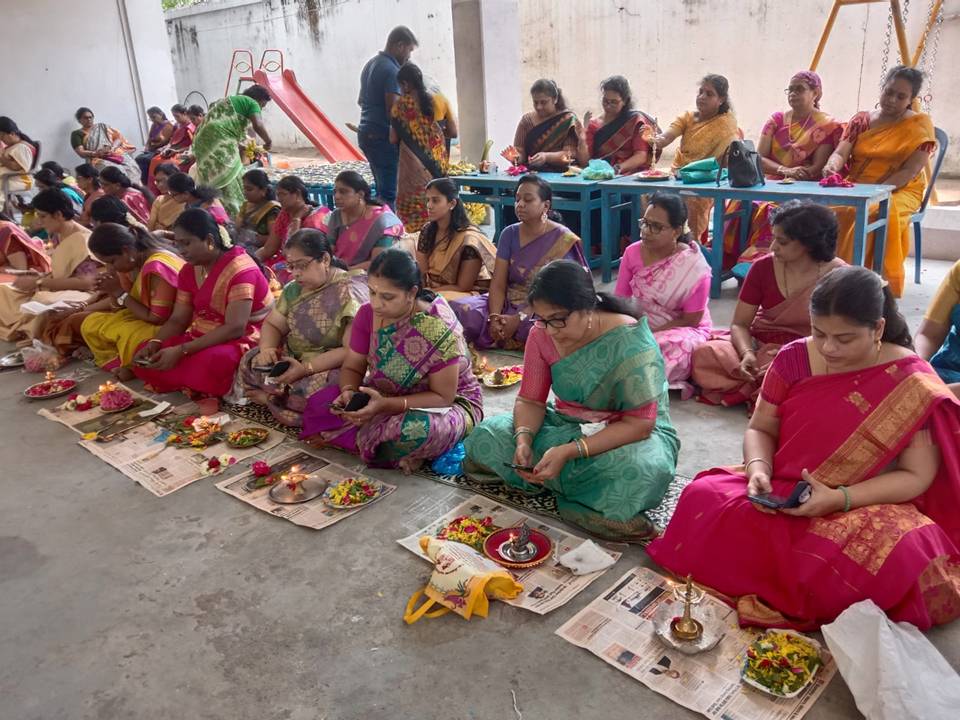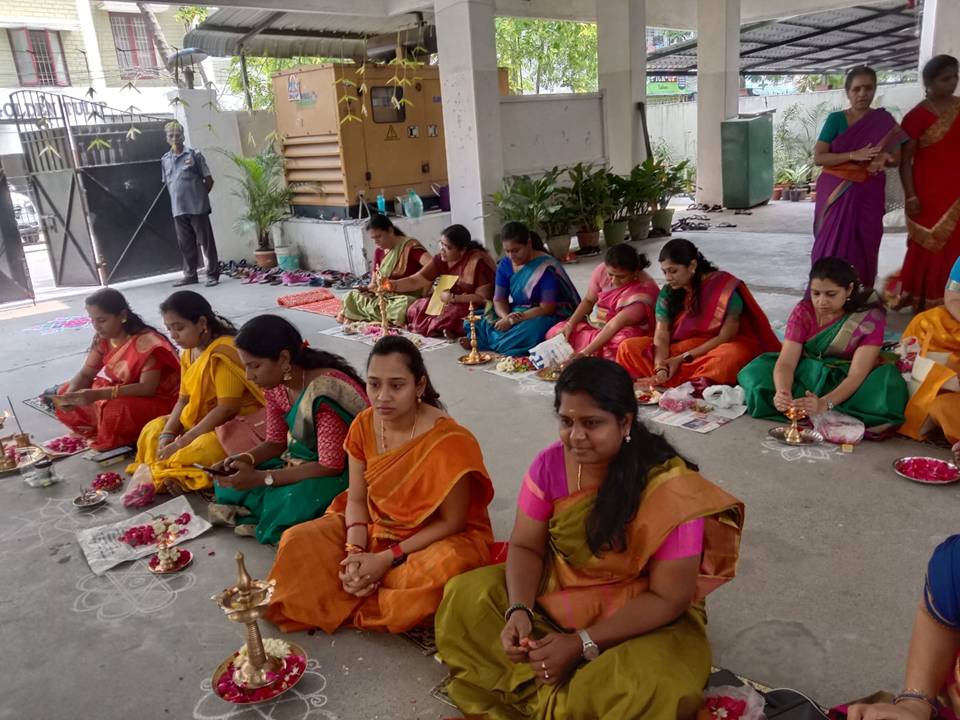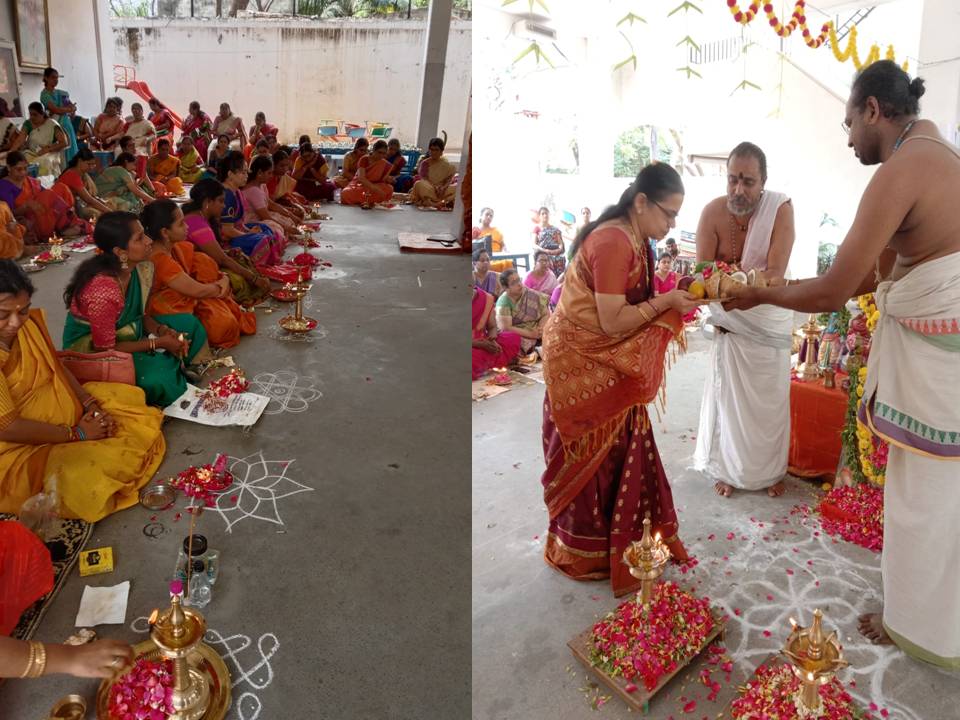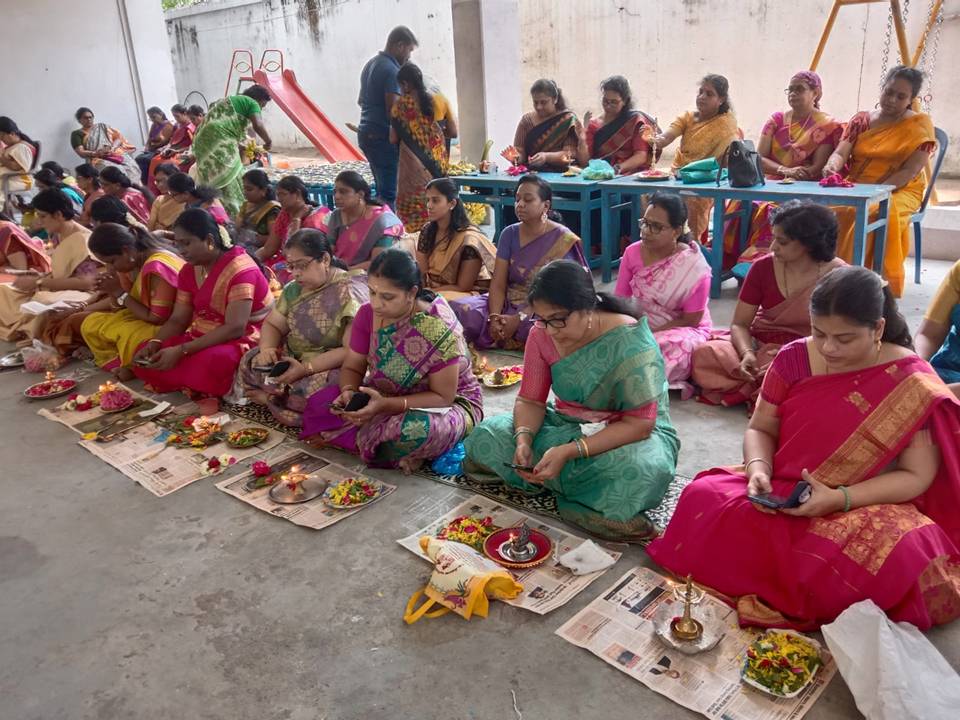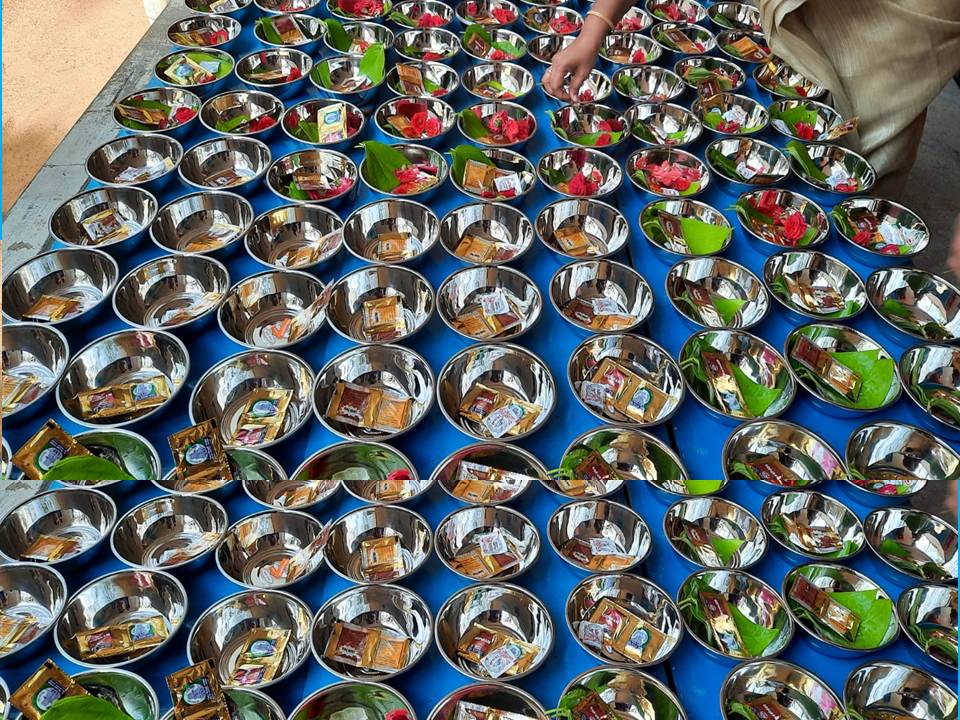 Educational tour - Kumbakonam
As a part of an educational tour, Chinmaya Vidyalaya, Anna Nagar organized a trip to historical places in and around Kumbakonam and Thanjore. Students of classes VII and VIII went for a two-day trip. Students enjoyed the trip and came to know about the Indian culture, architecture and about great Indian kings. It was a memorable trip for the students and the teachers.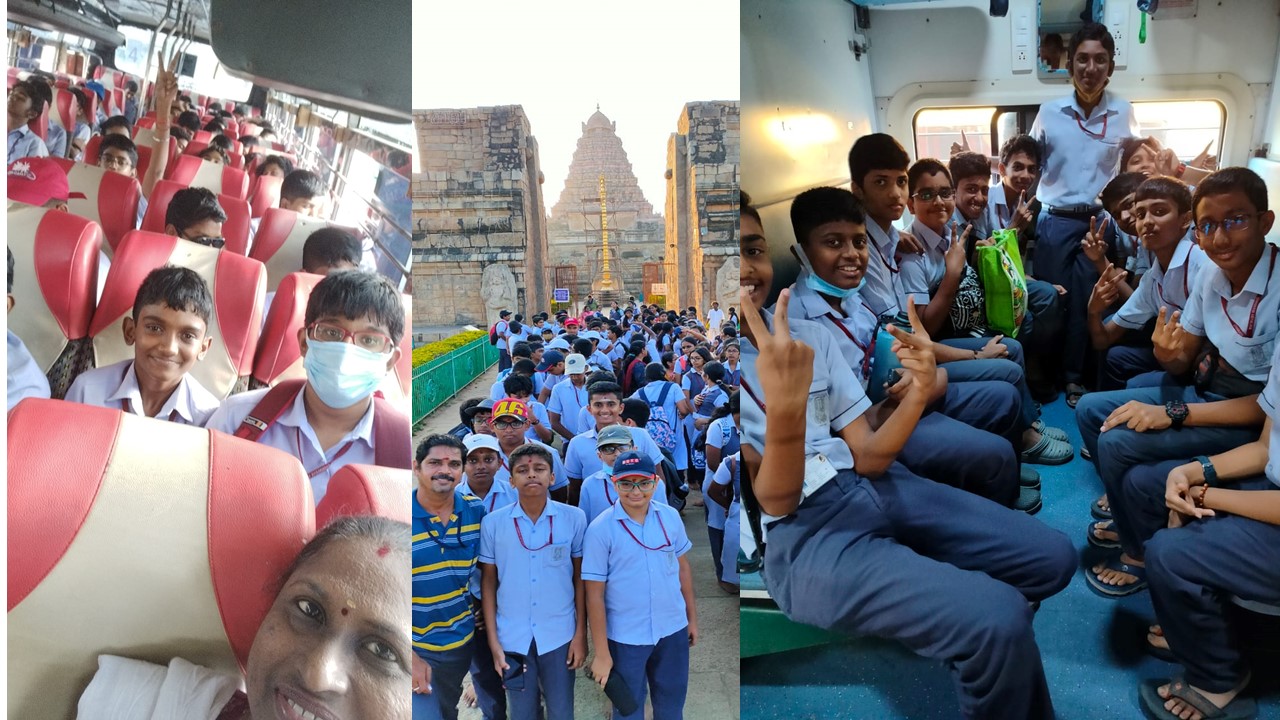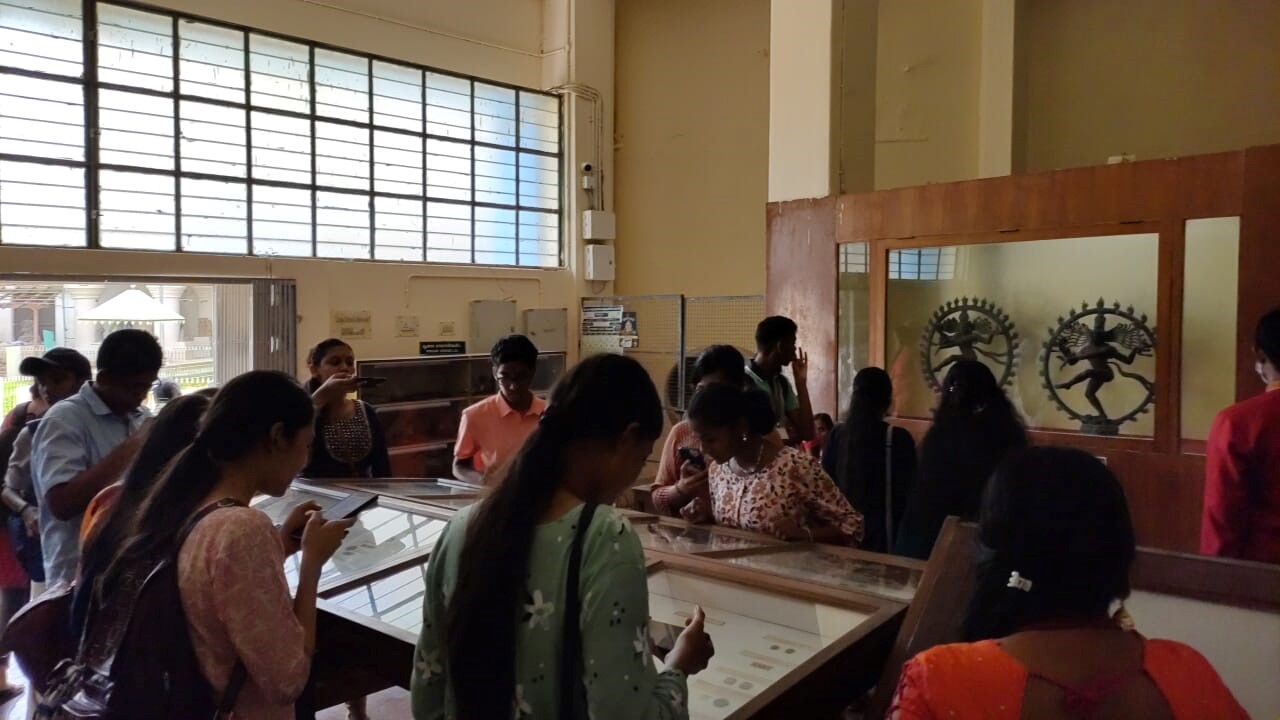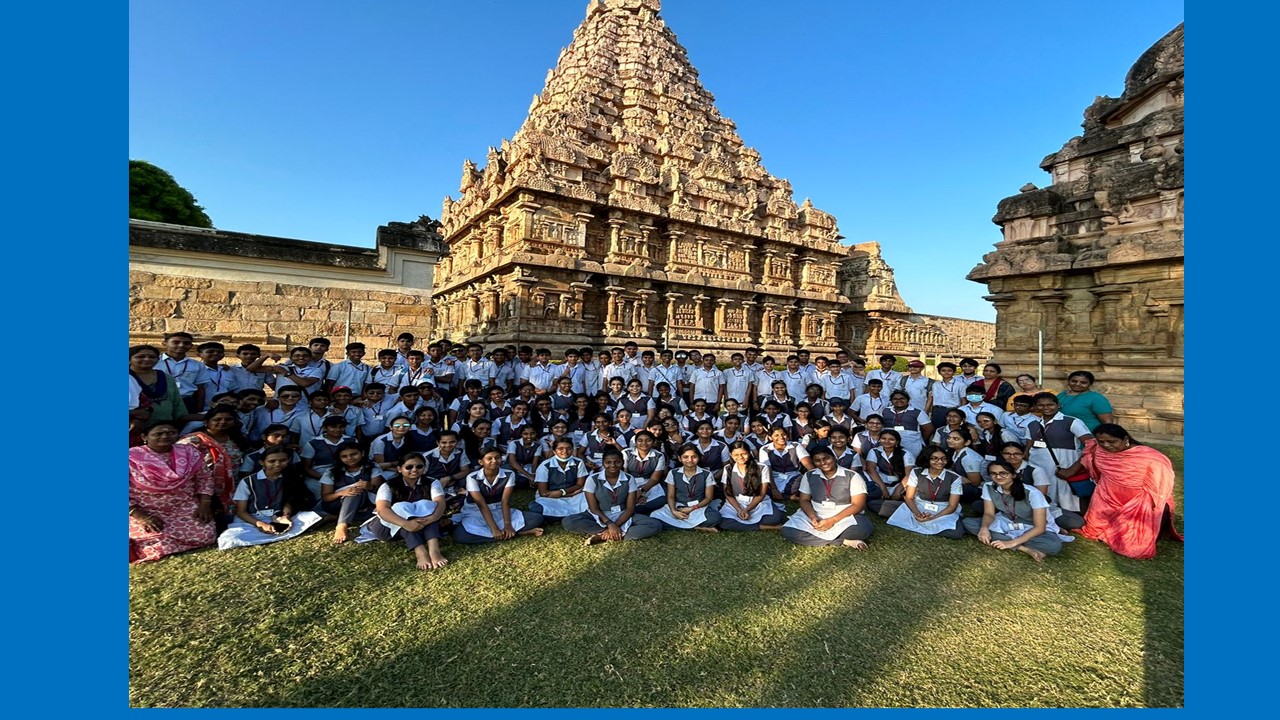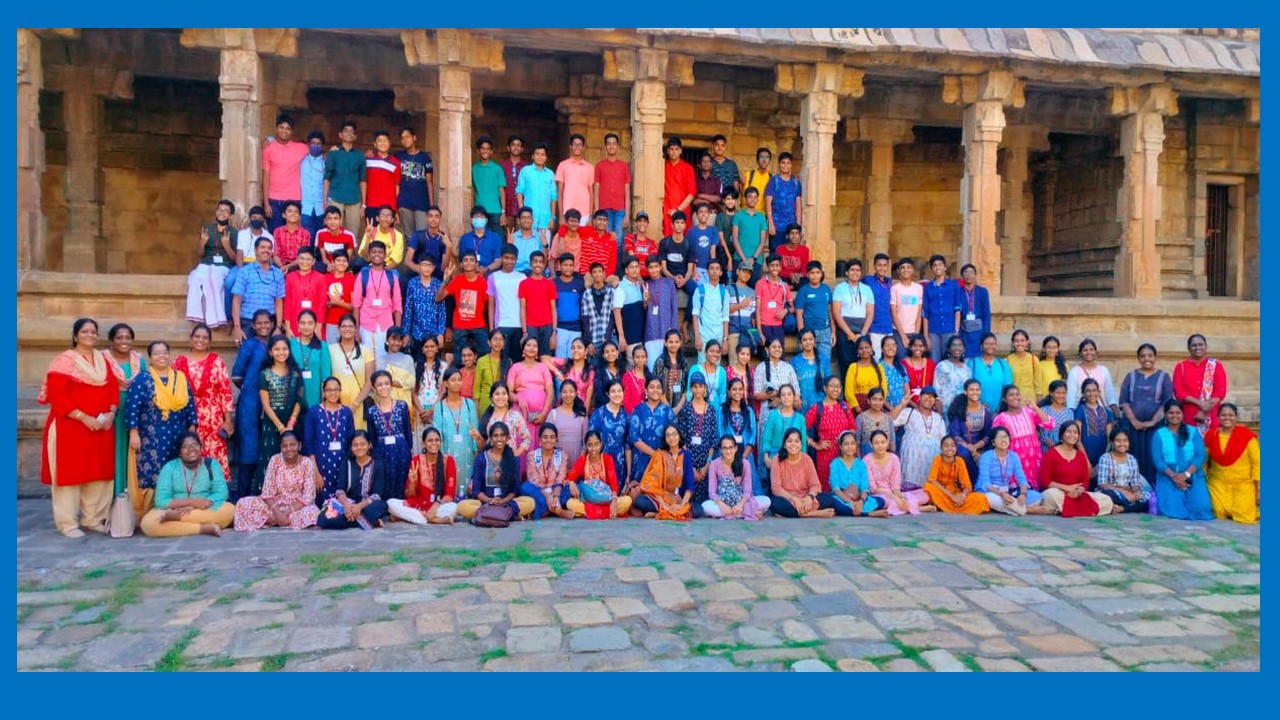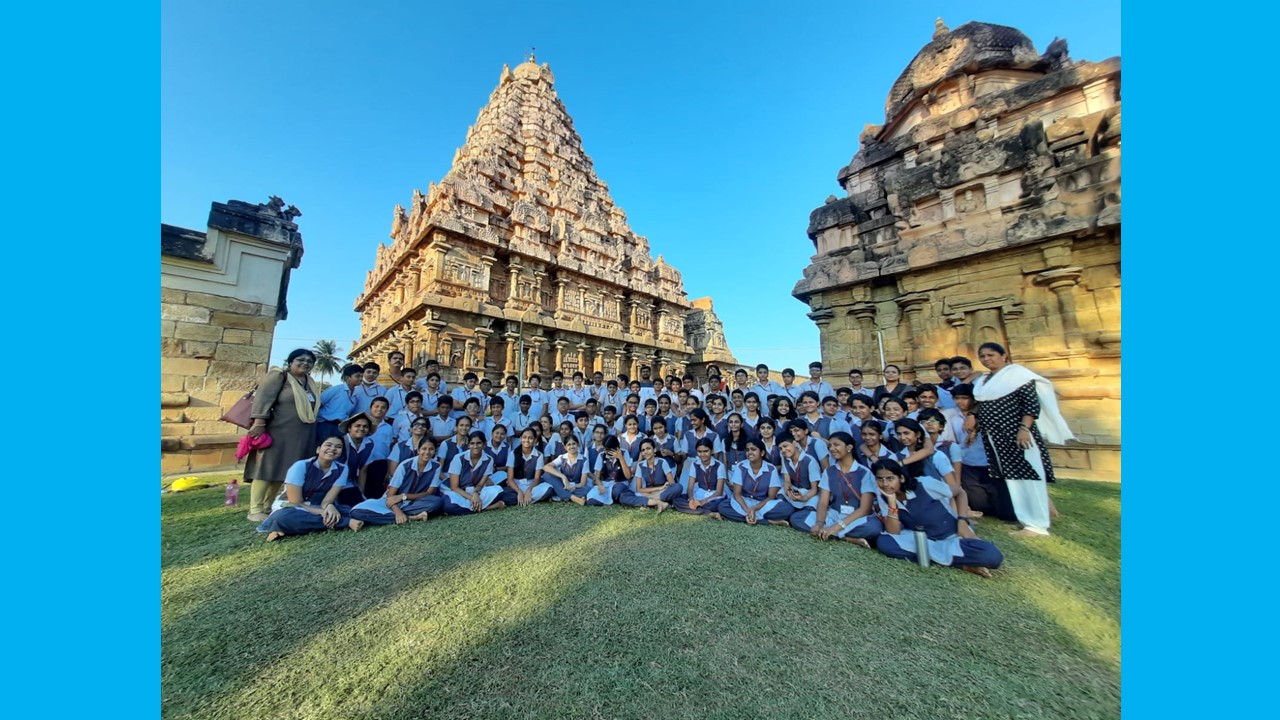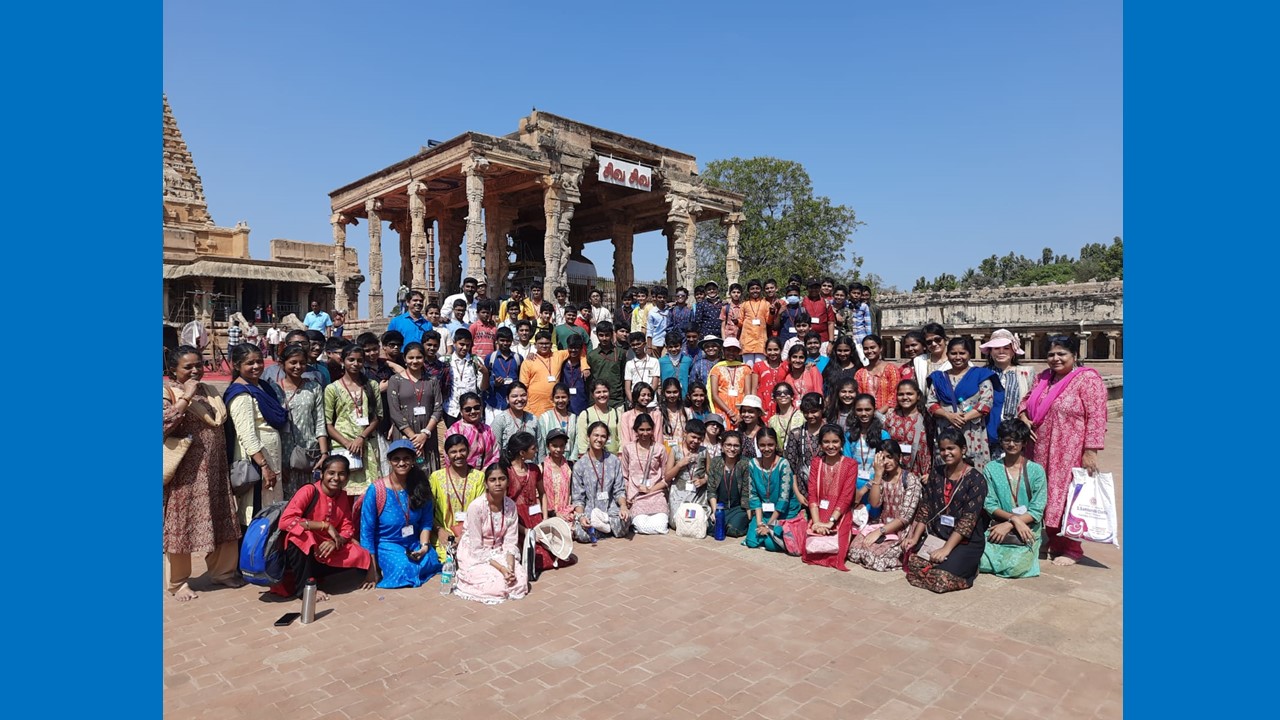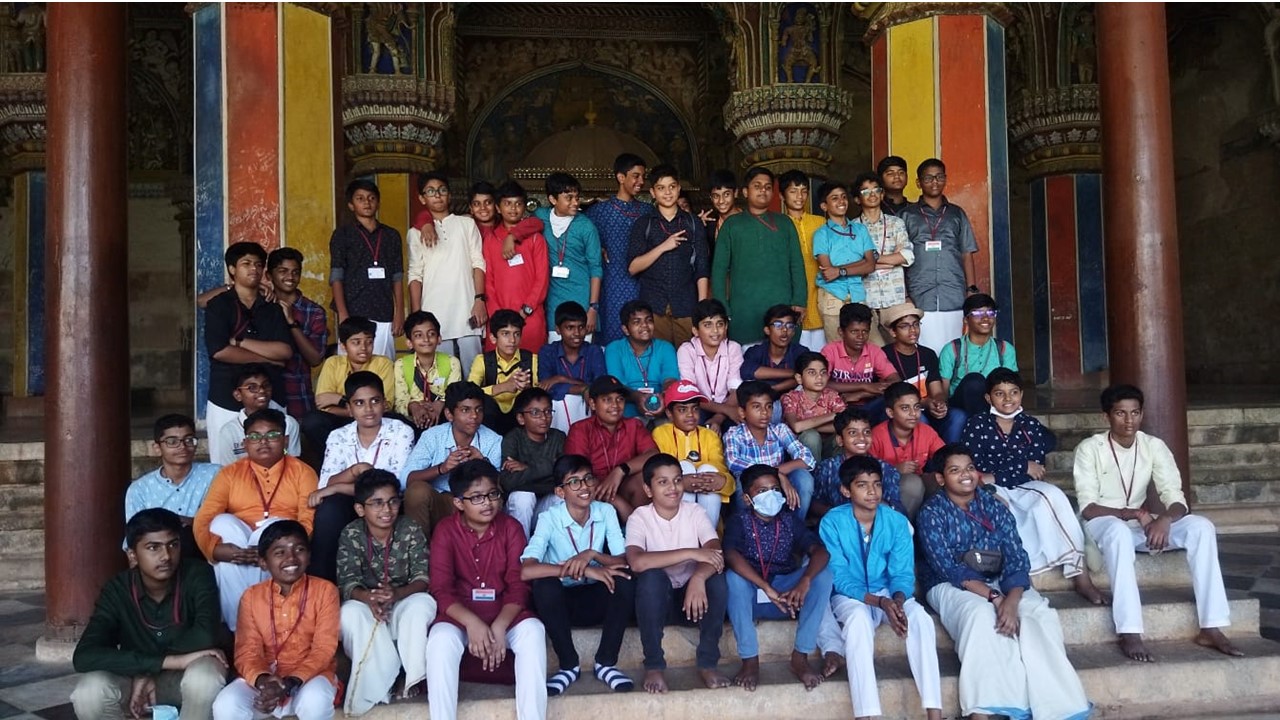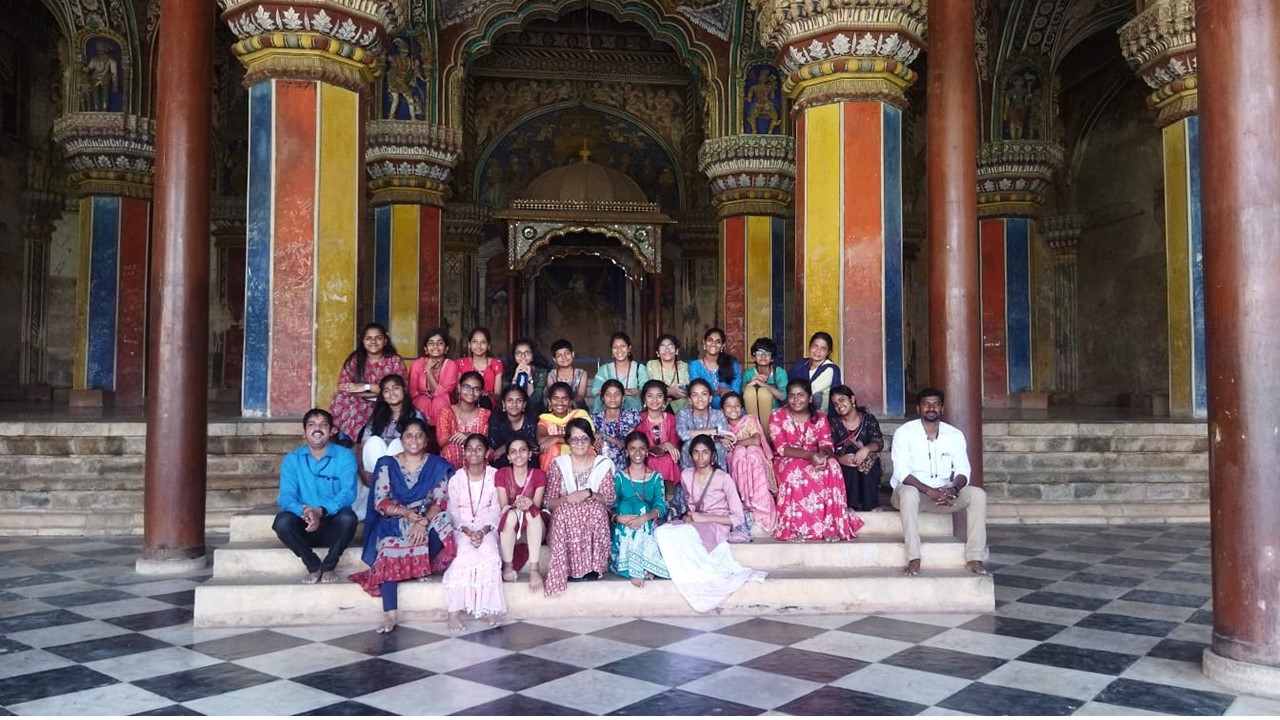 Maha Shivarathri Celebration - 2023
Maha Shivarathri was celebrated with great grandeur in Chinmaya Vidyalaya on 18th February 2023. The Shivalinga was beautifully decorated with various flowers and vilva leaves. Our Kindergarten department also celebrated Shivarathri on the previous day (17.02.2023) Children rendered bhajans. Children prayed and offered flowers.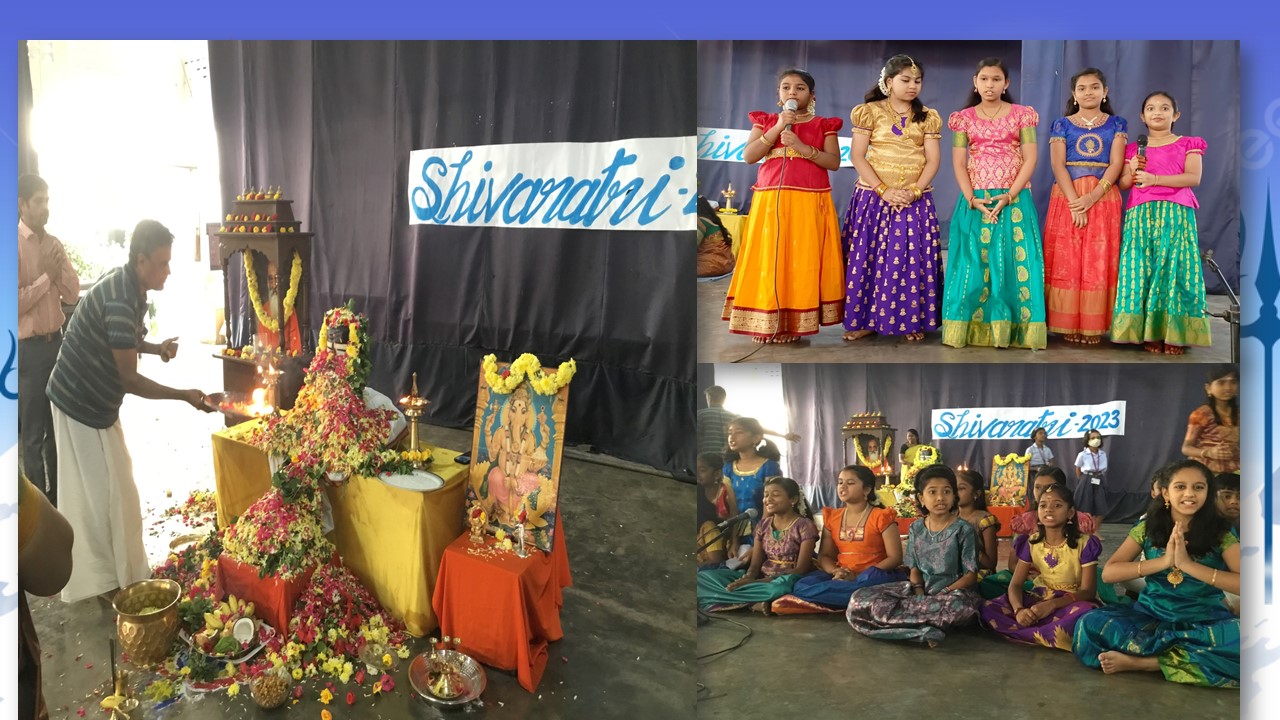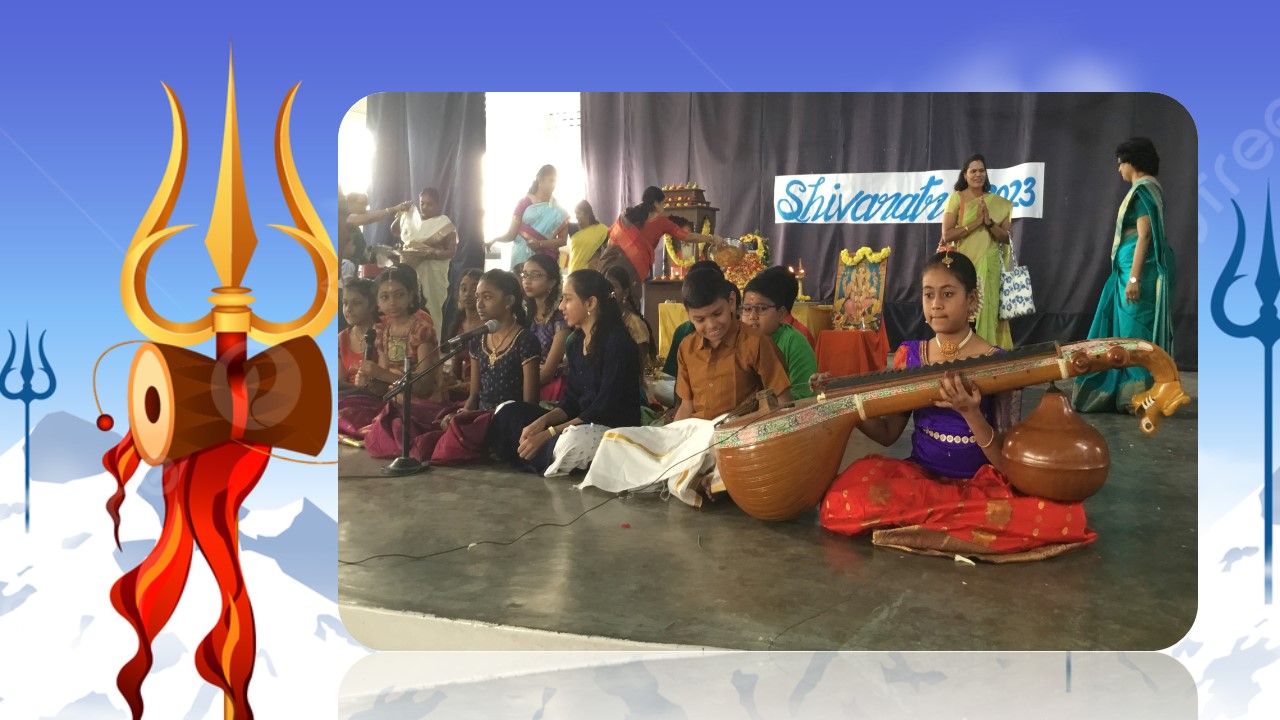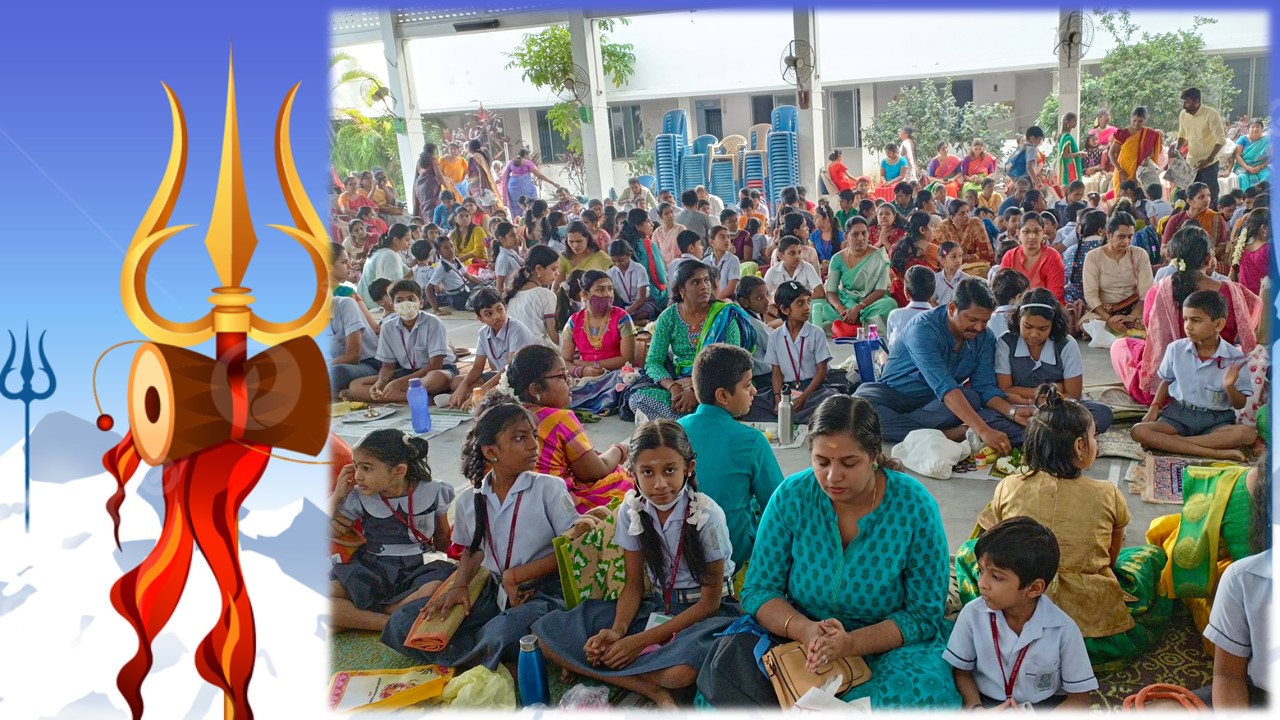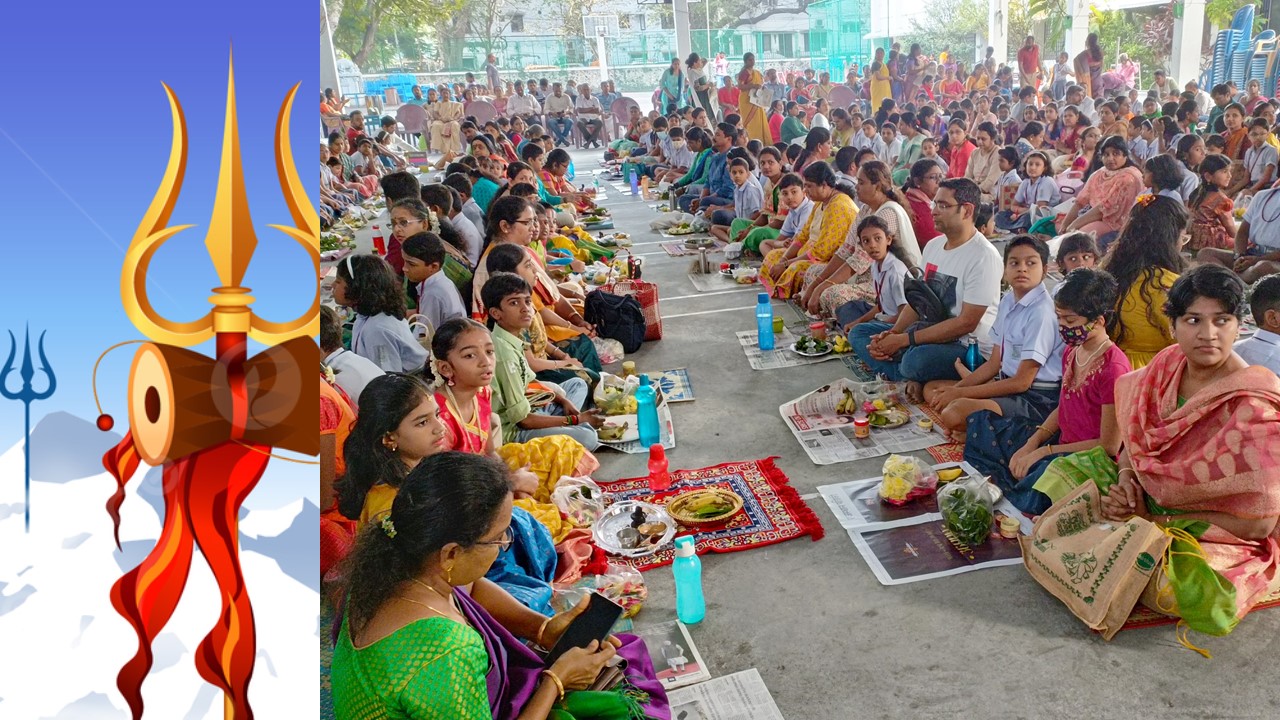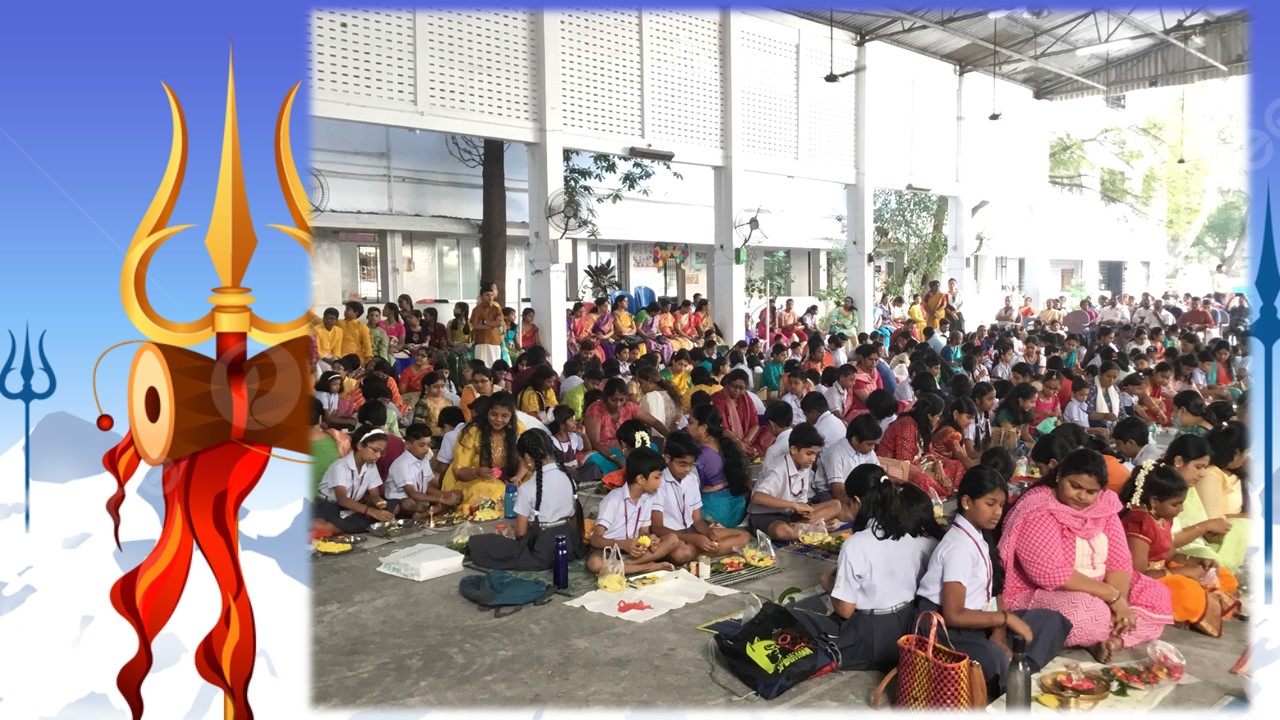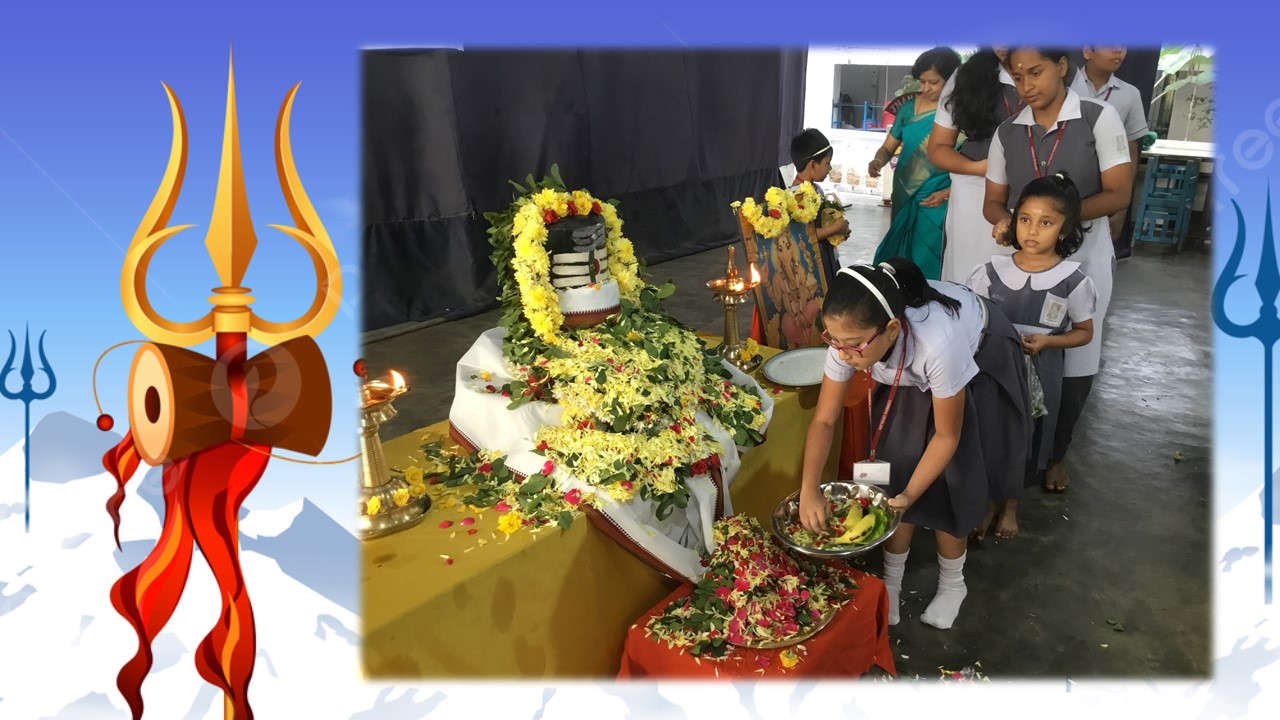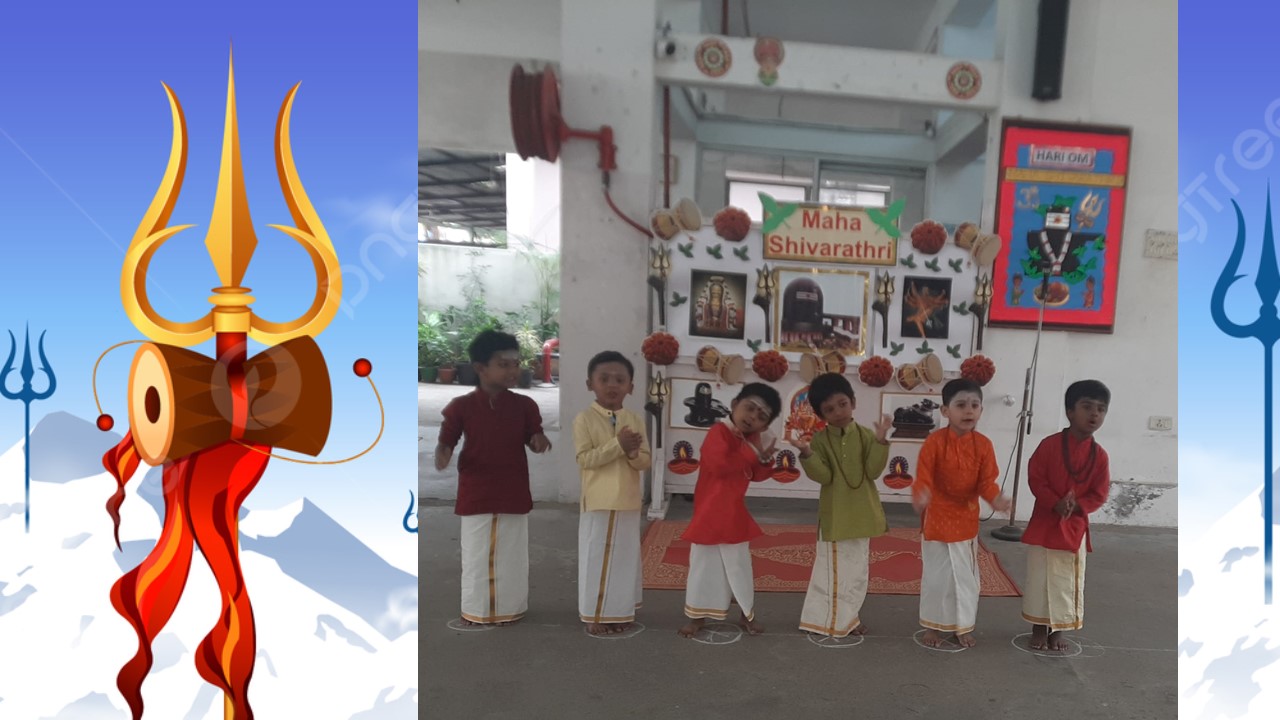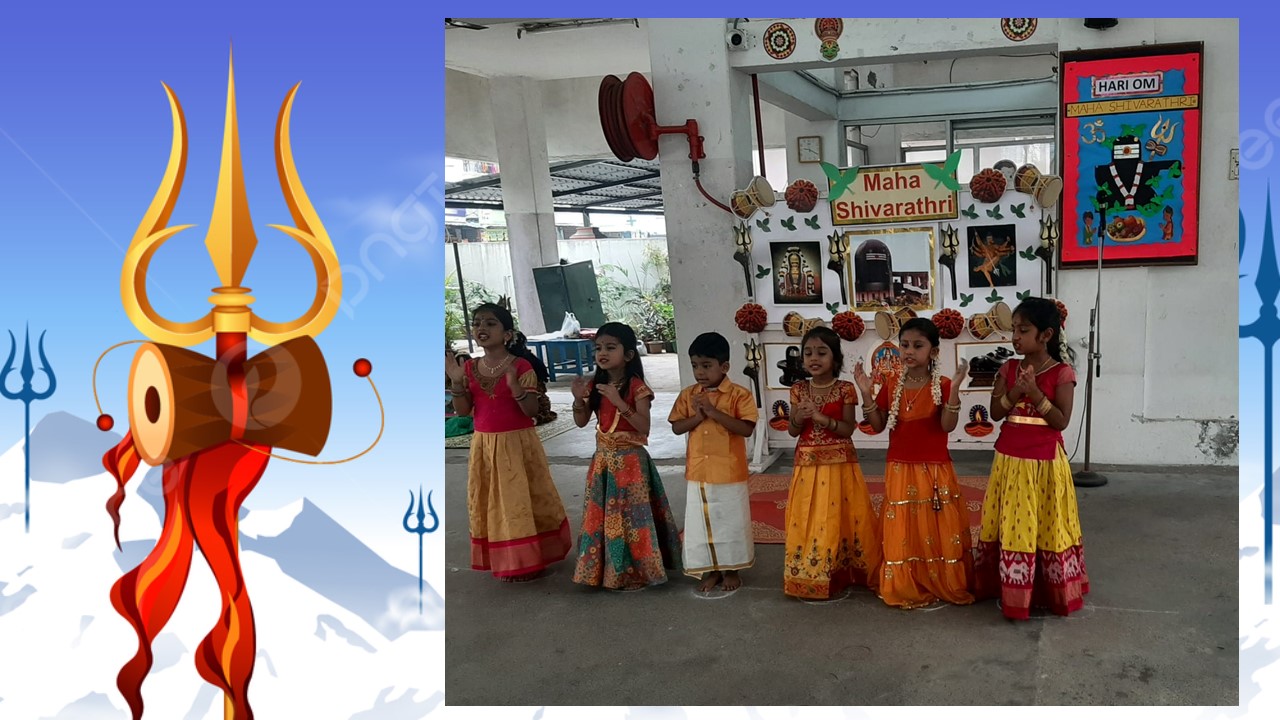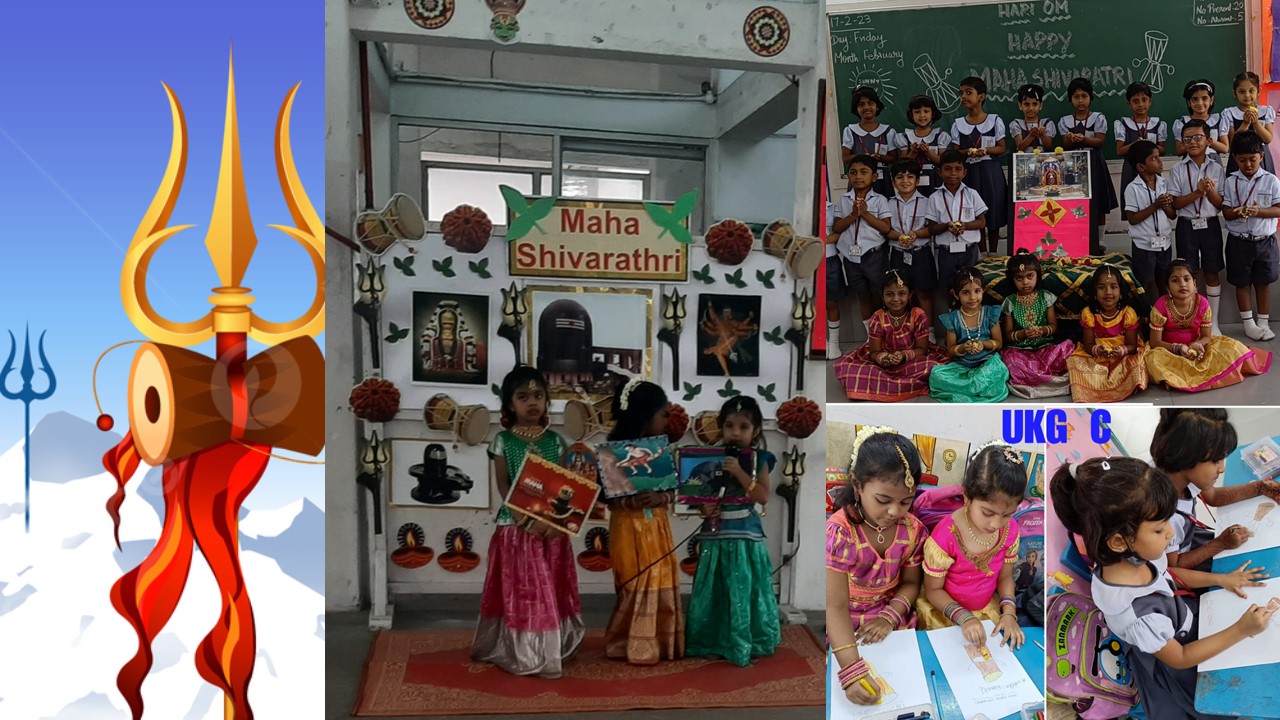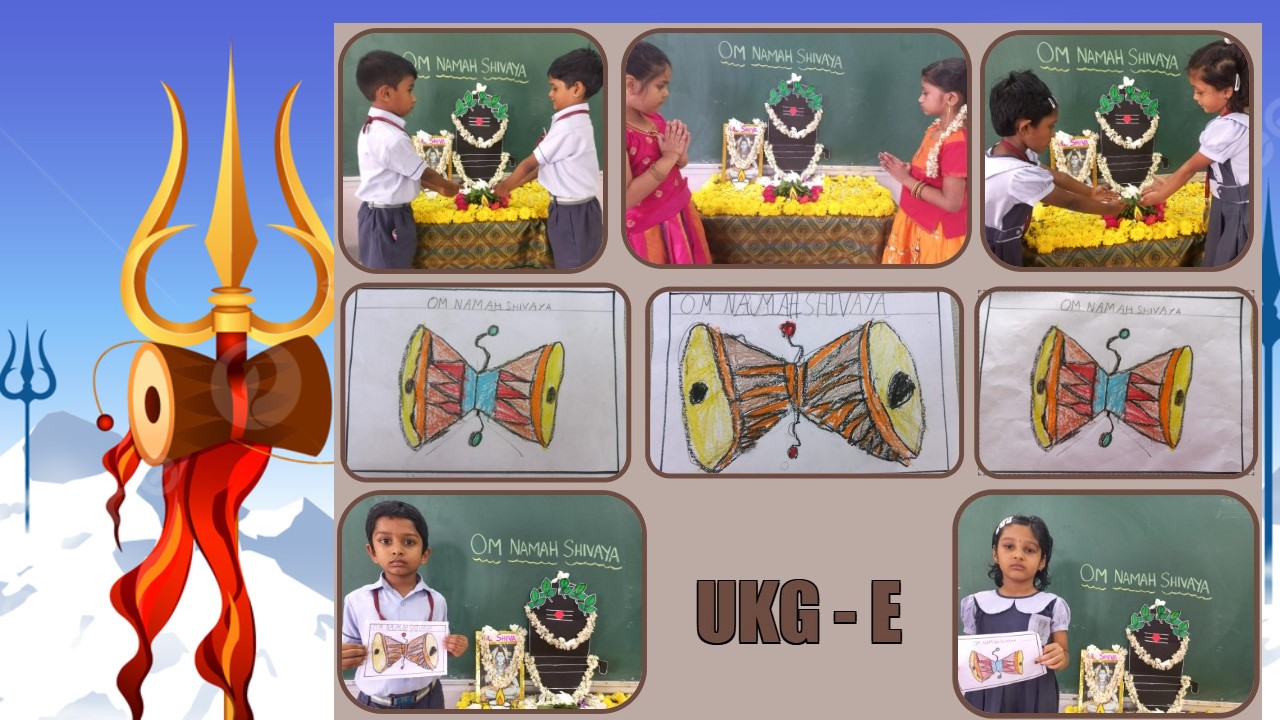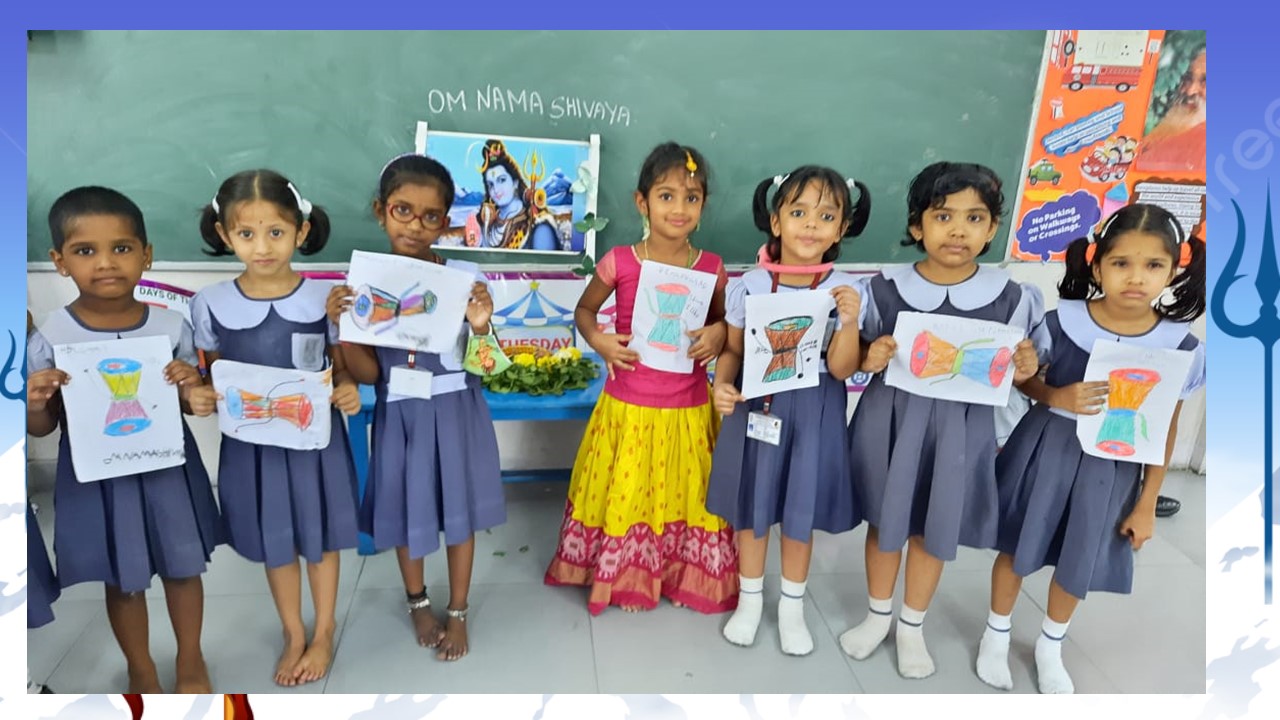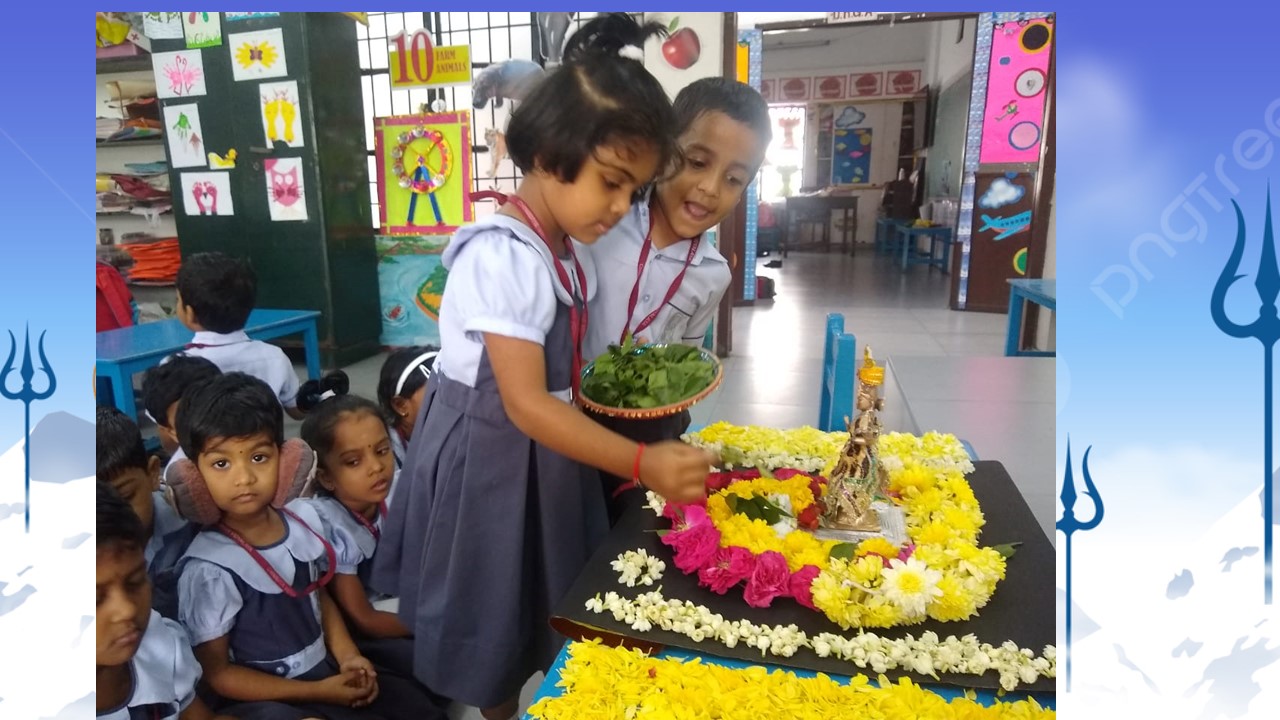 CCA Prize day - 2023
CCA Prize day is celebrated in our Vidyalaya every year to encourage the children to showcase their talents. CCA Prize day was held in our Vidyalaya on 13.02.2023. The popular singer Swetha Mohan was the chief guest of this programme. The presence of the famous singer made the day a memorable one. Inspiring speech and the melodious songs sung by Smt. Swetha Mohan made the students and teachers awestruck. Prize distribution ceremony was another attraction of the programme. The overall trophy was lifted by the cauvery house. The cultural programme including dances and songs were enjoyed by one and all.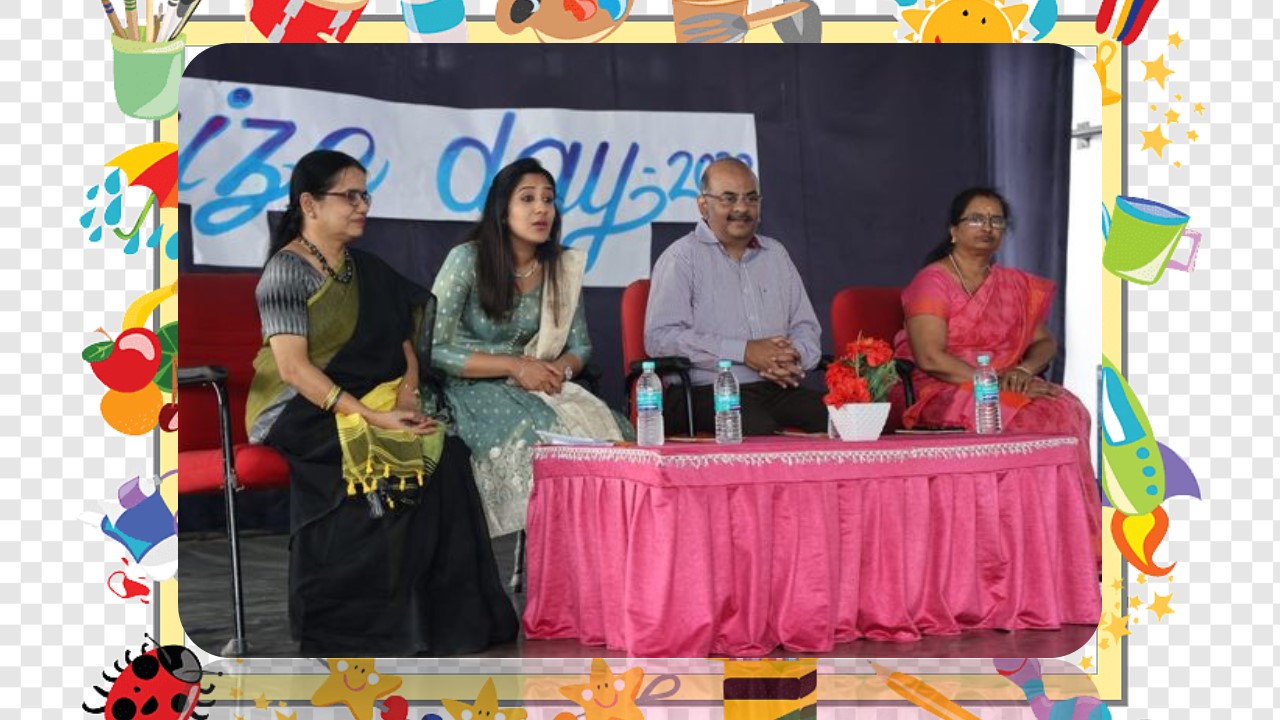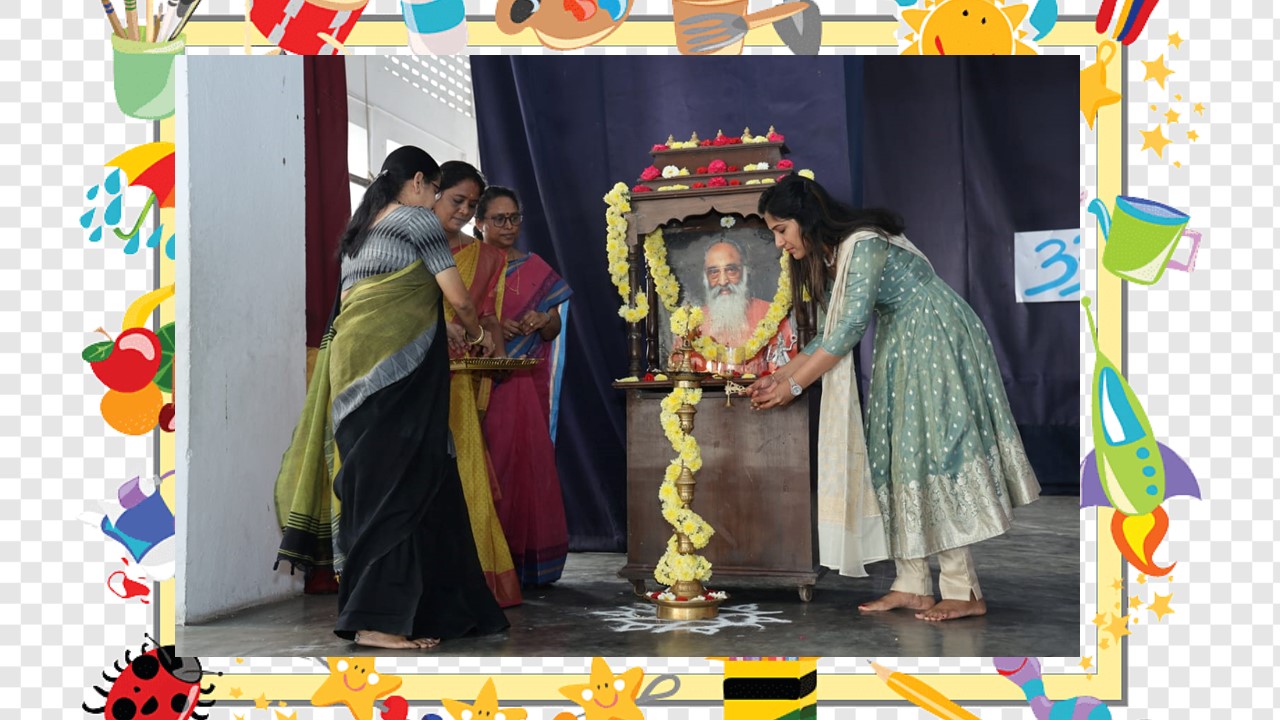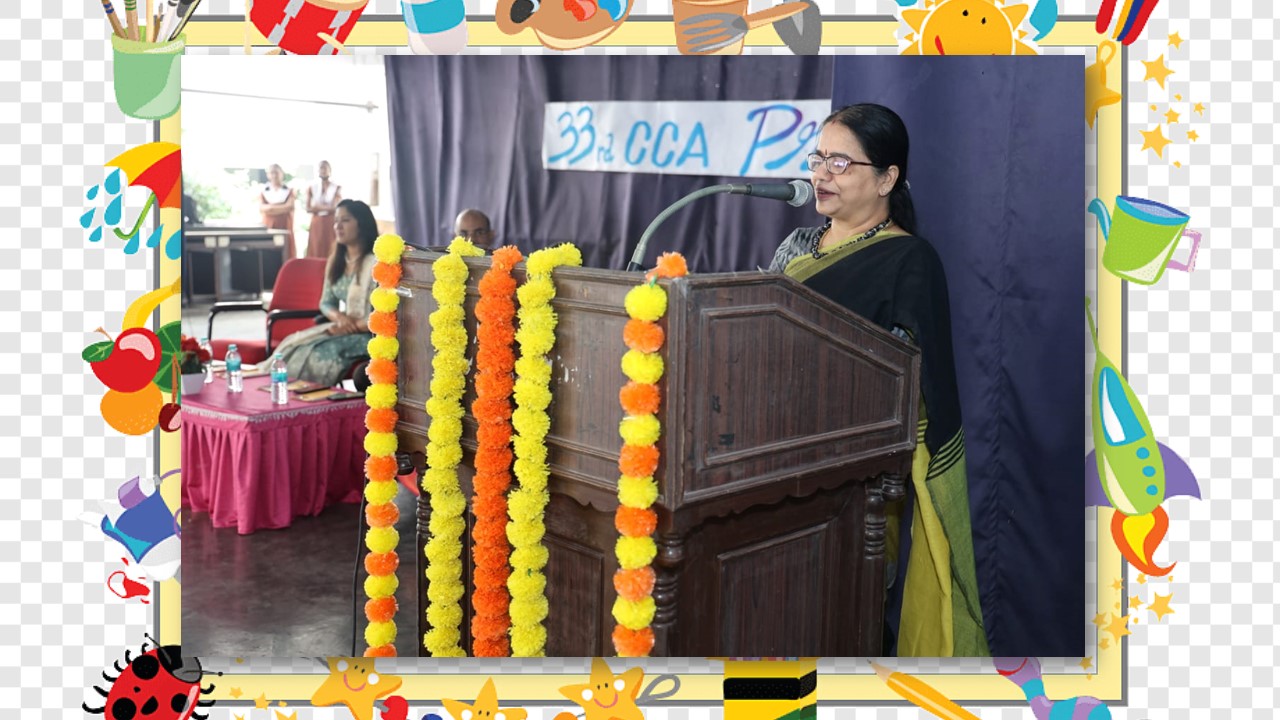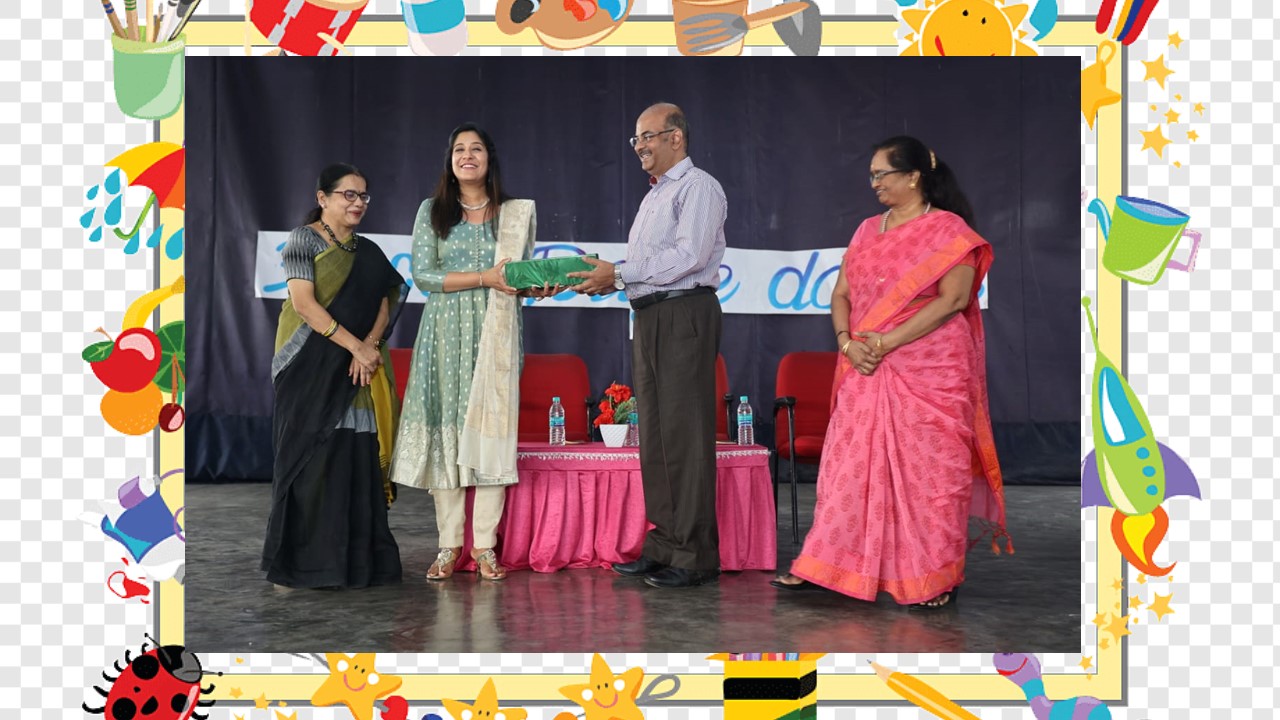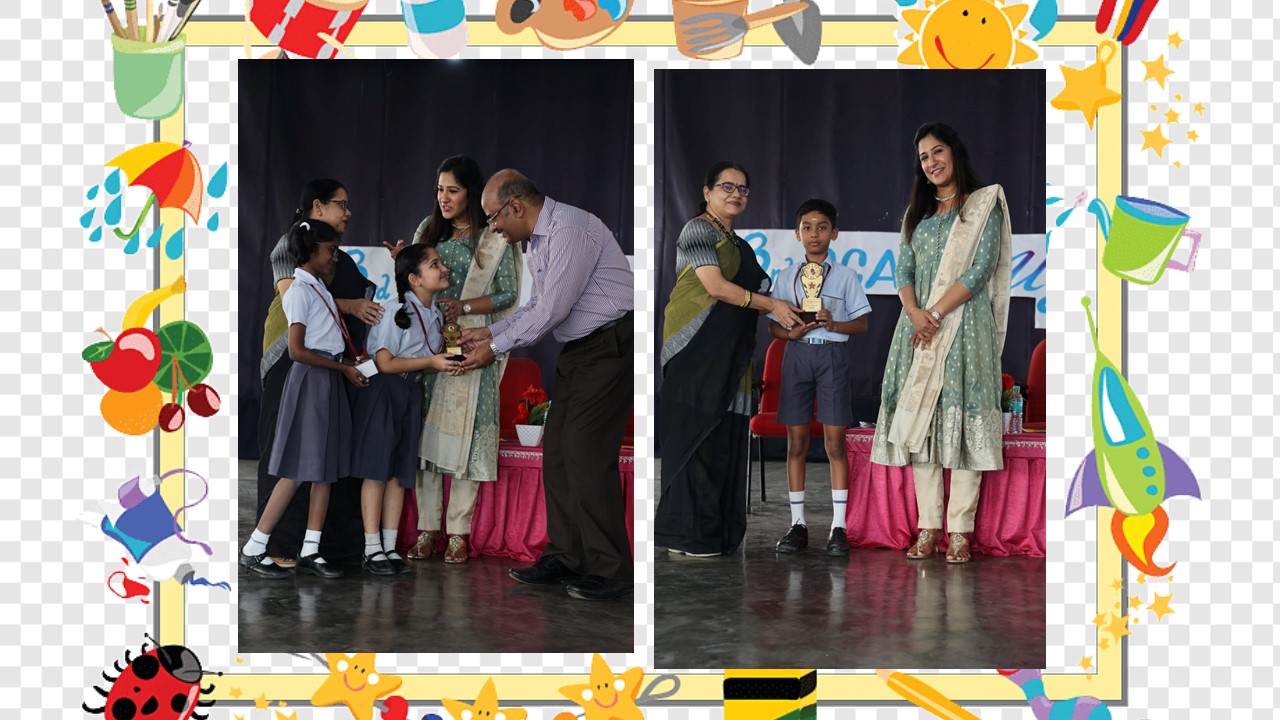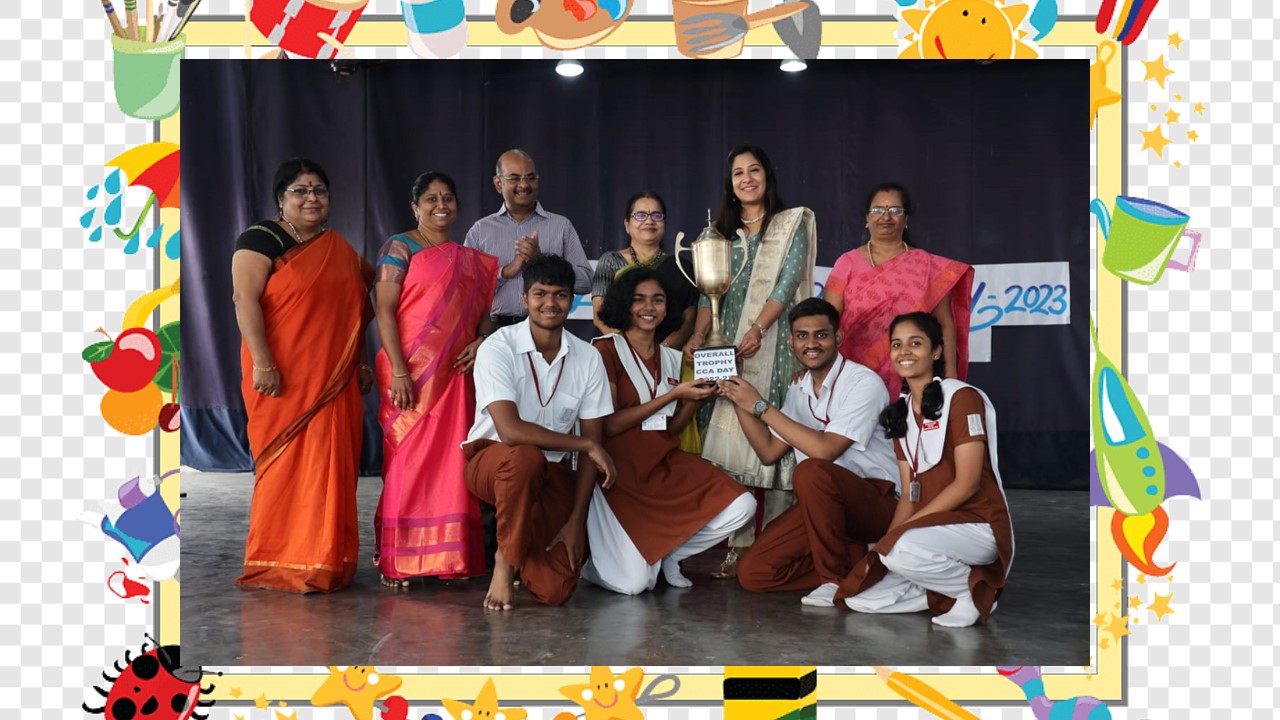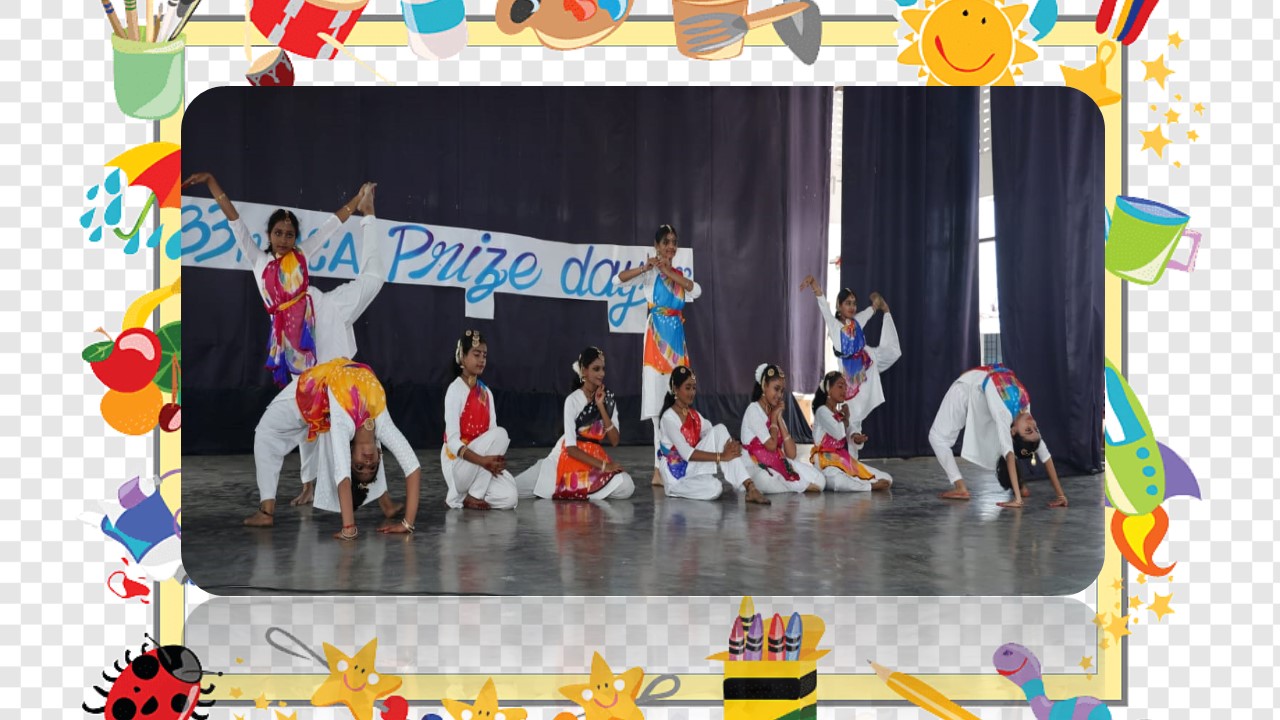 Amaaya 2022
The students of Std IX, X, XI and XII were the active participants of Amaaya- the intra-school CCA competition. There were on the whole 29 events inclusive of 19 off-stage events, 6 on-stage events and 4 submission events. The cultural event was formally inaugurated on 25.11.2022. The Vice Principal of the Vidyalaya, Mrs. D. Lakshmi Prabha presided over the inaugural function. The cultural events paved a platform for the students to exhibit their talents and to recognise and appreciate the talents of their fellow mates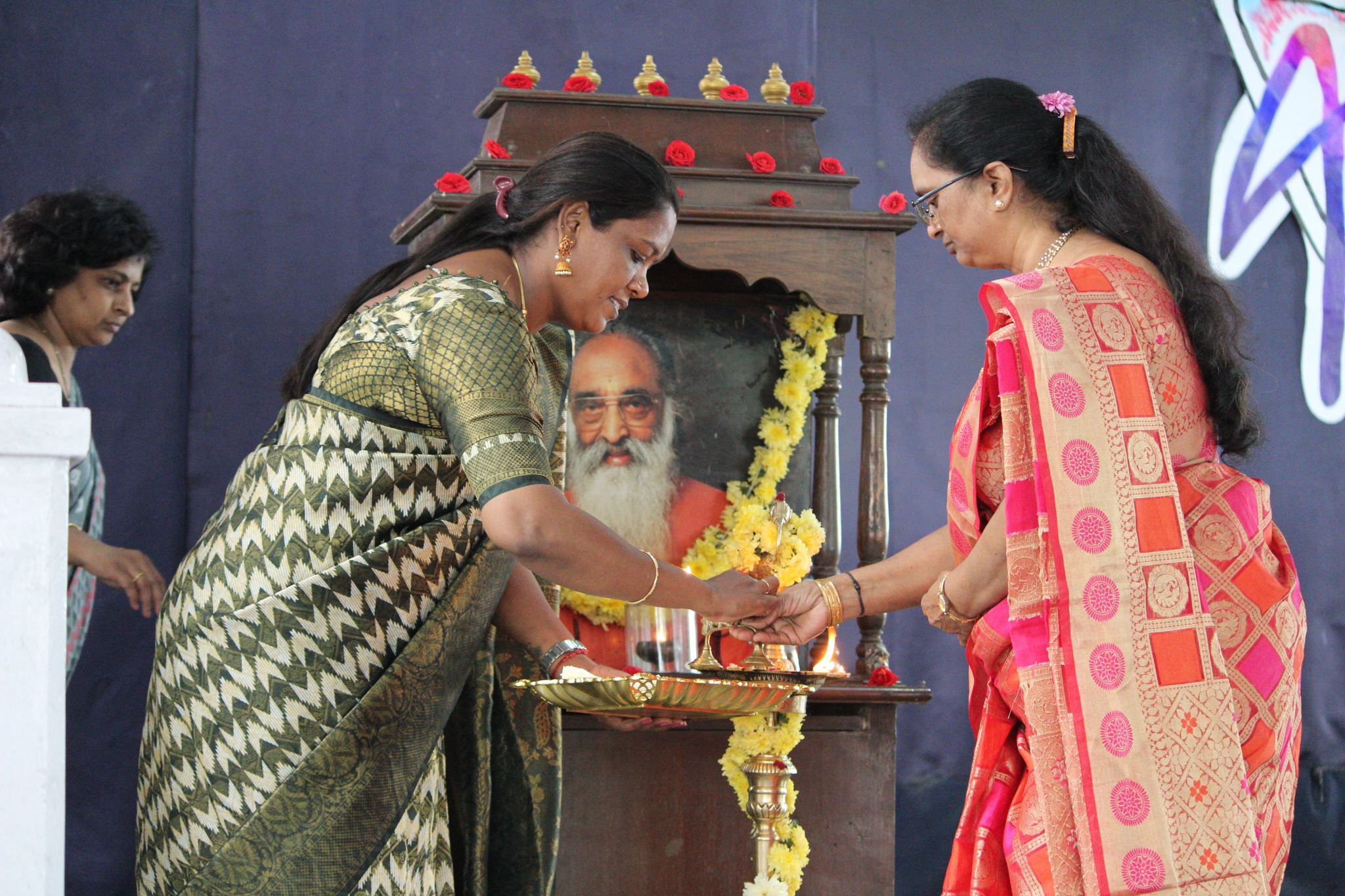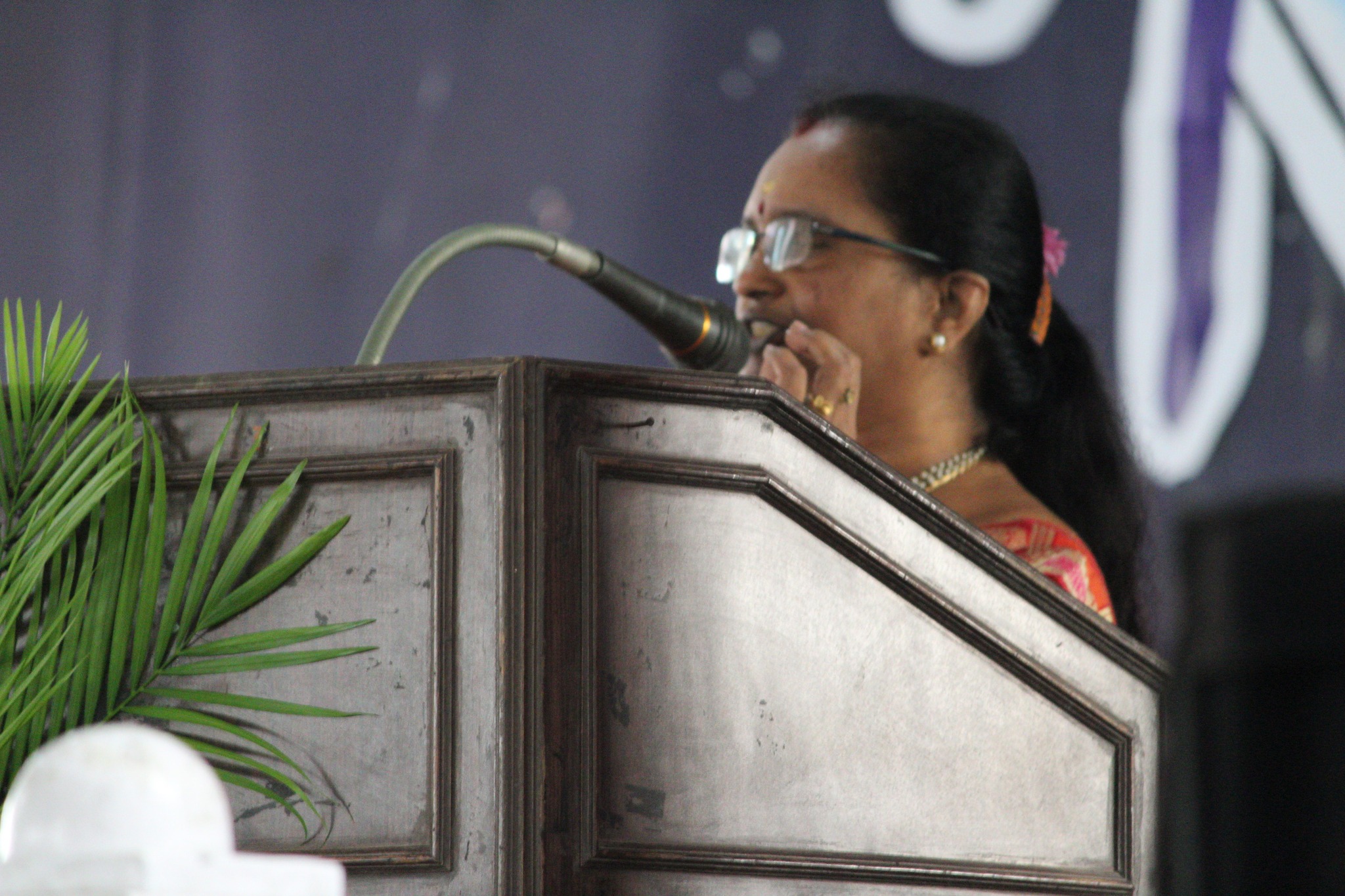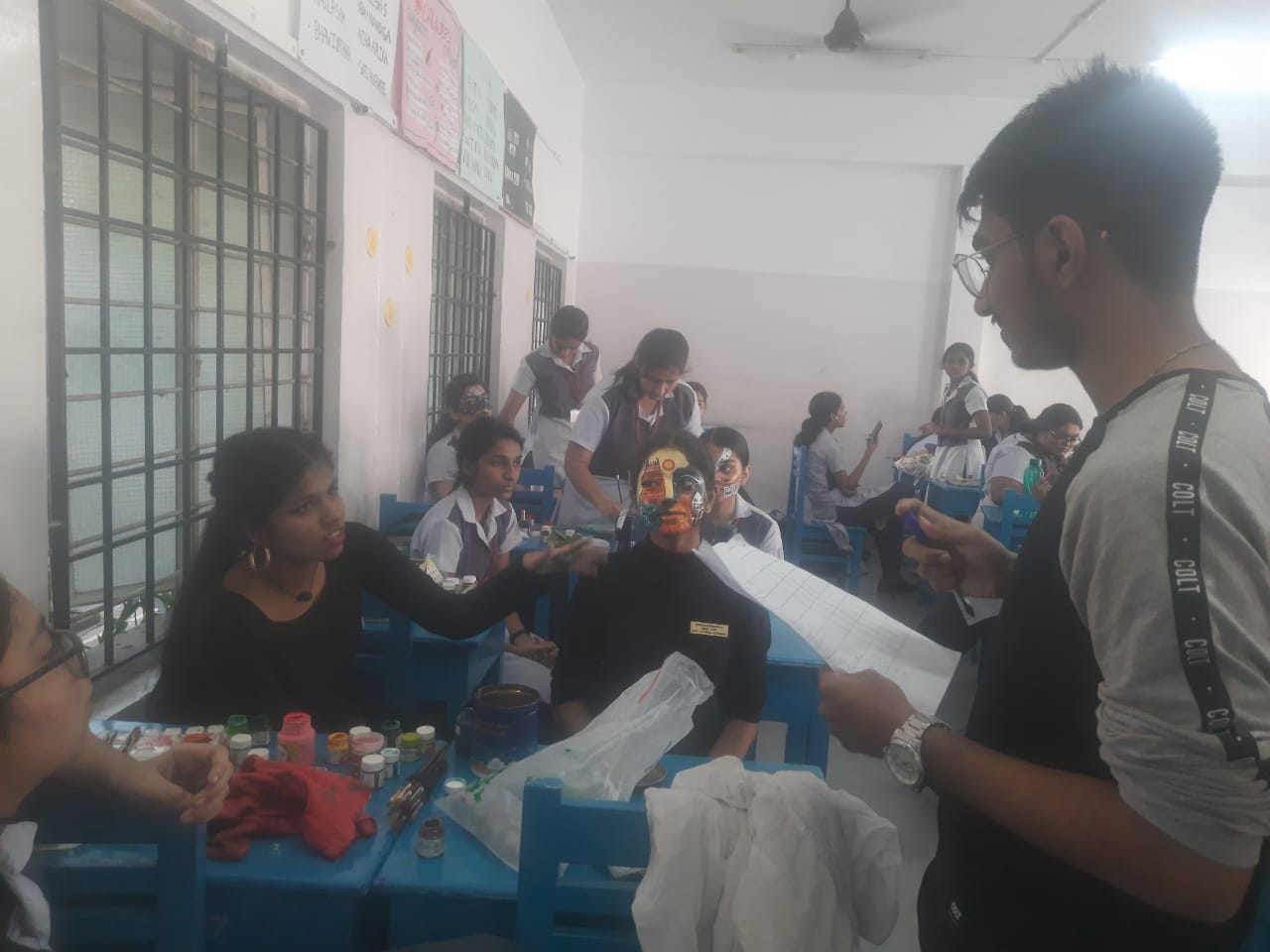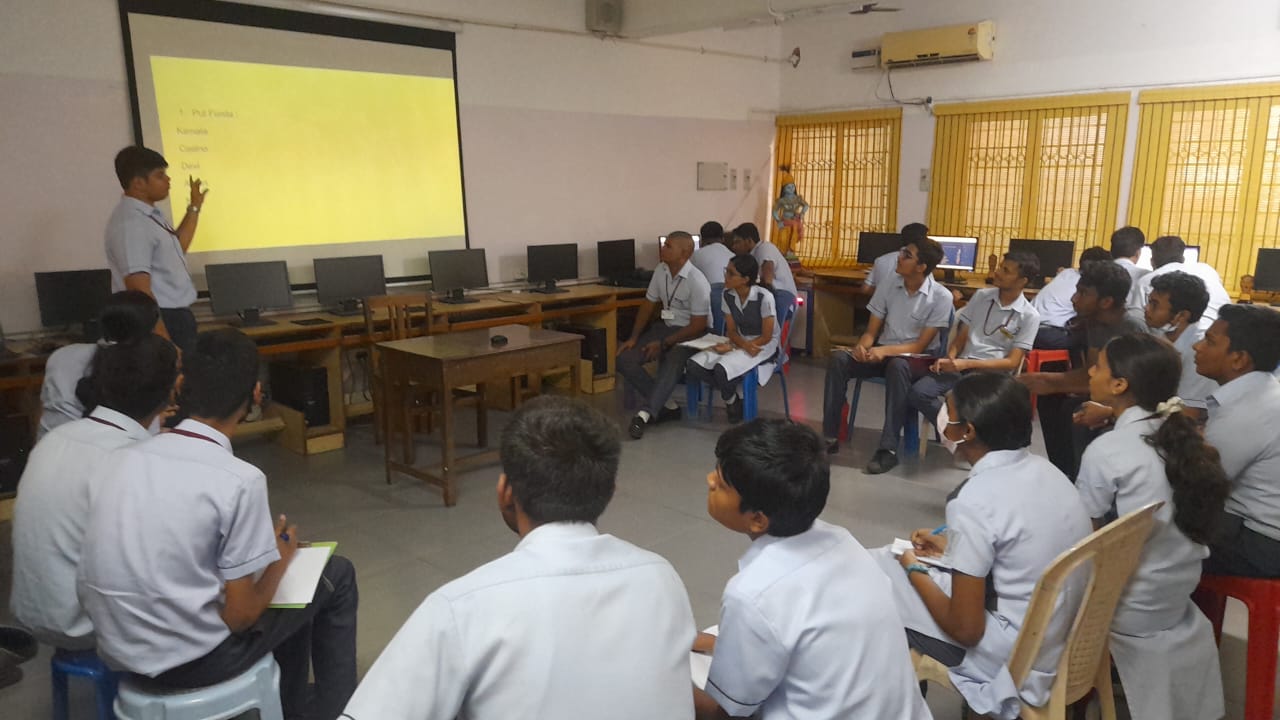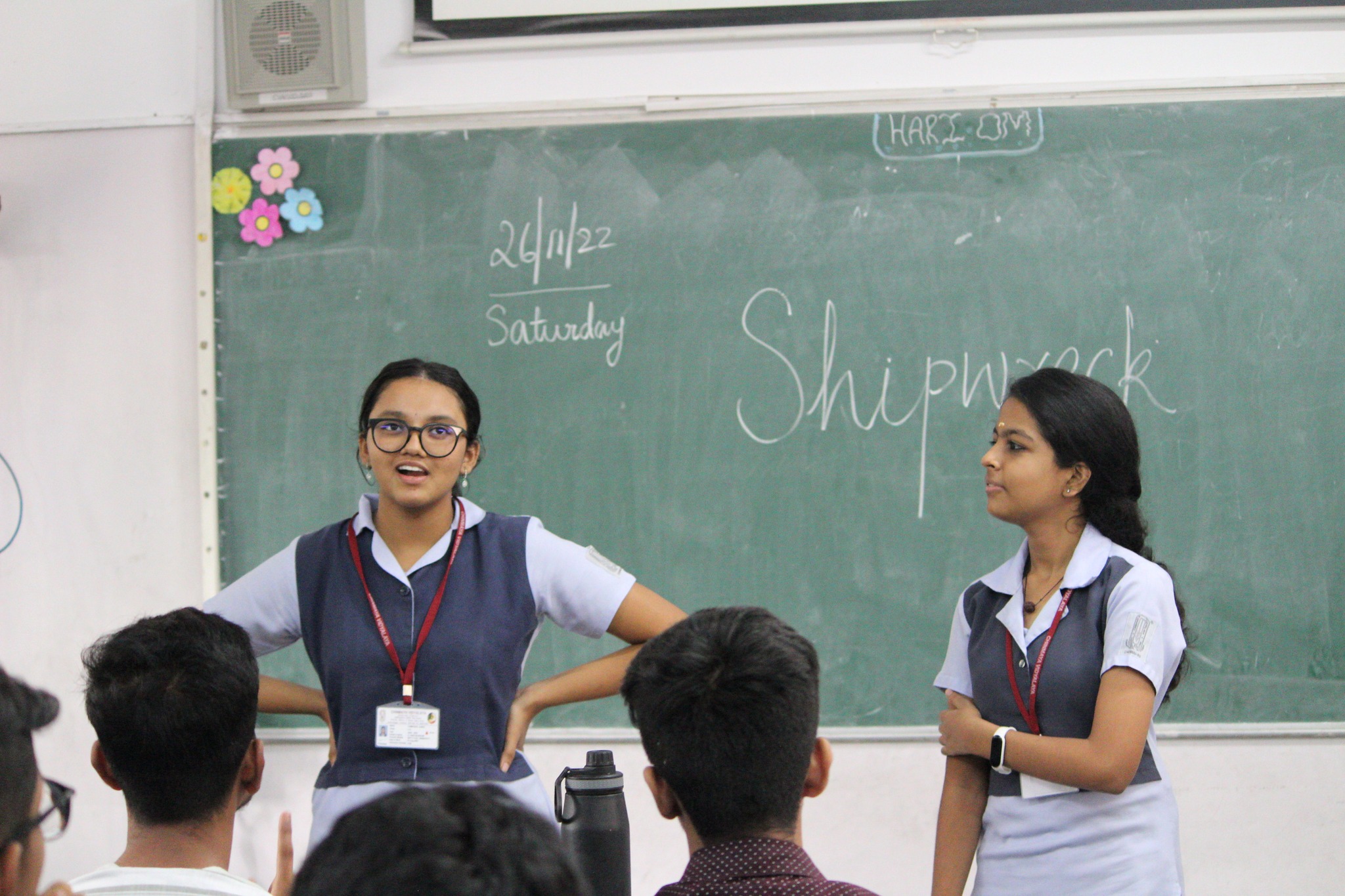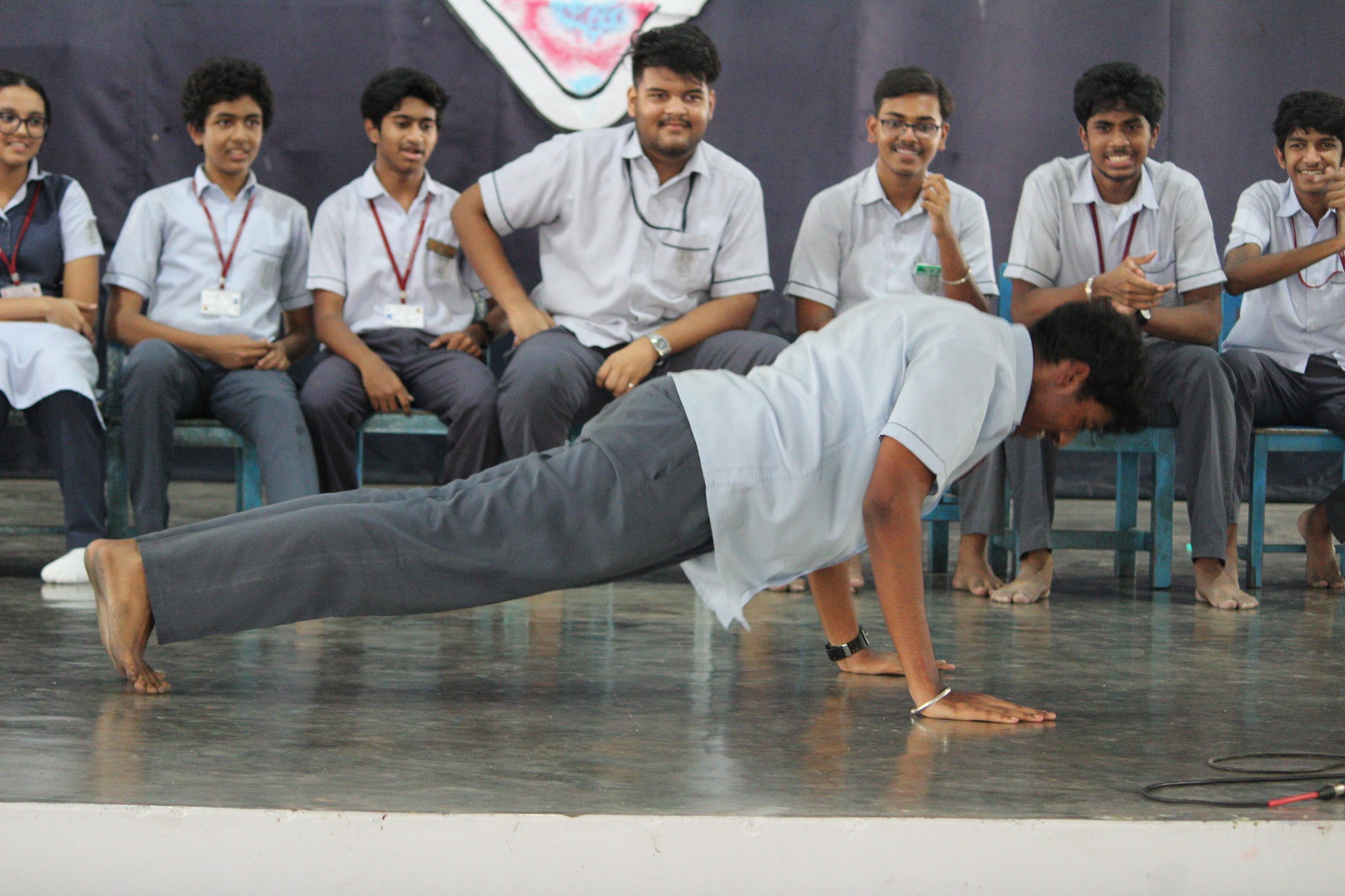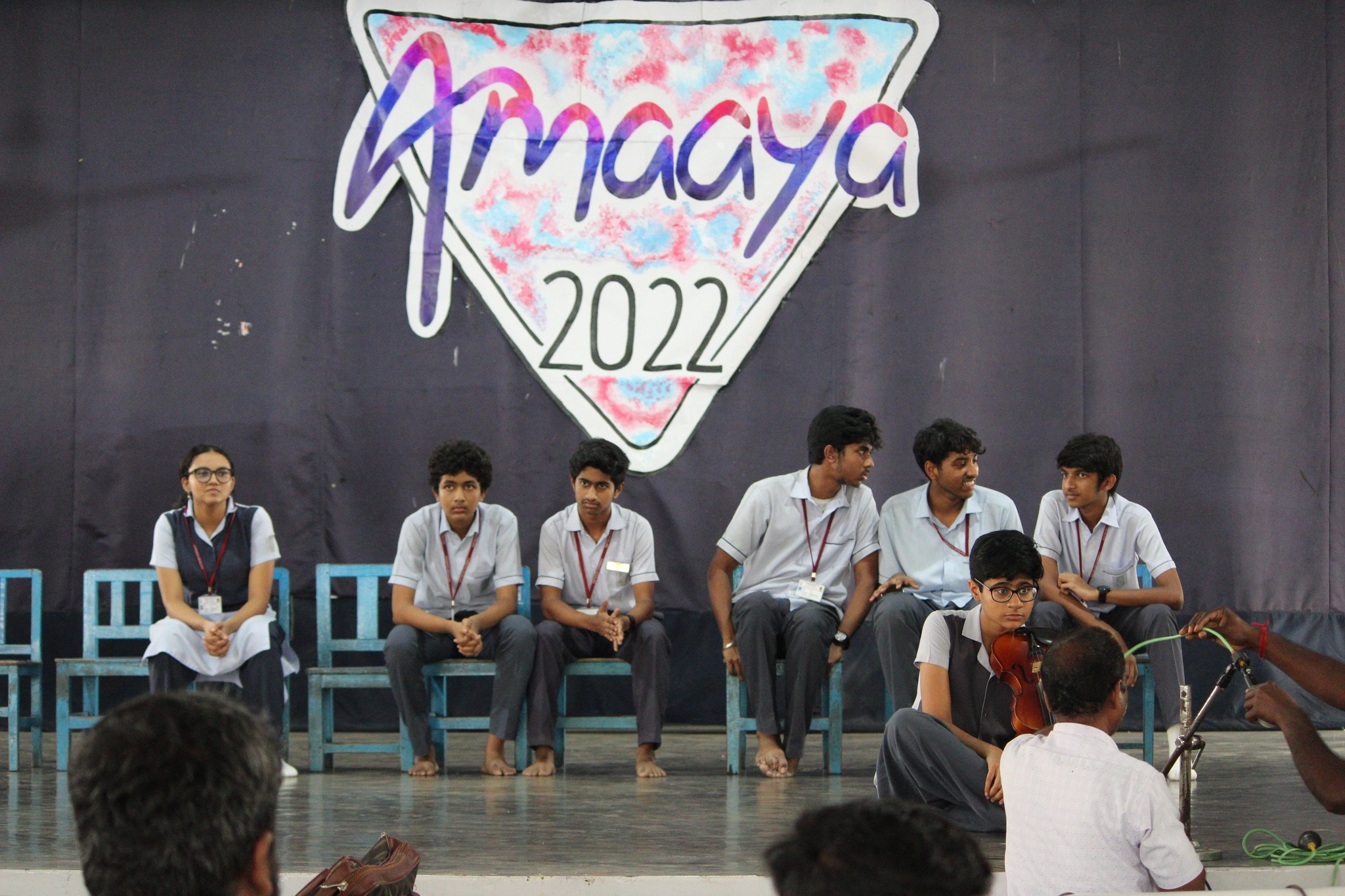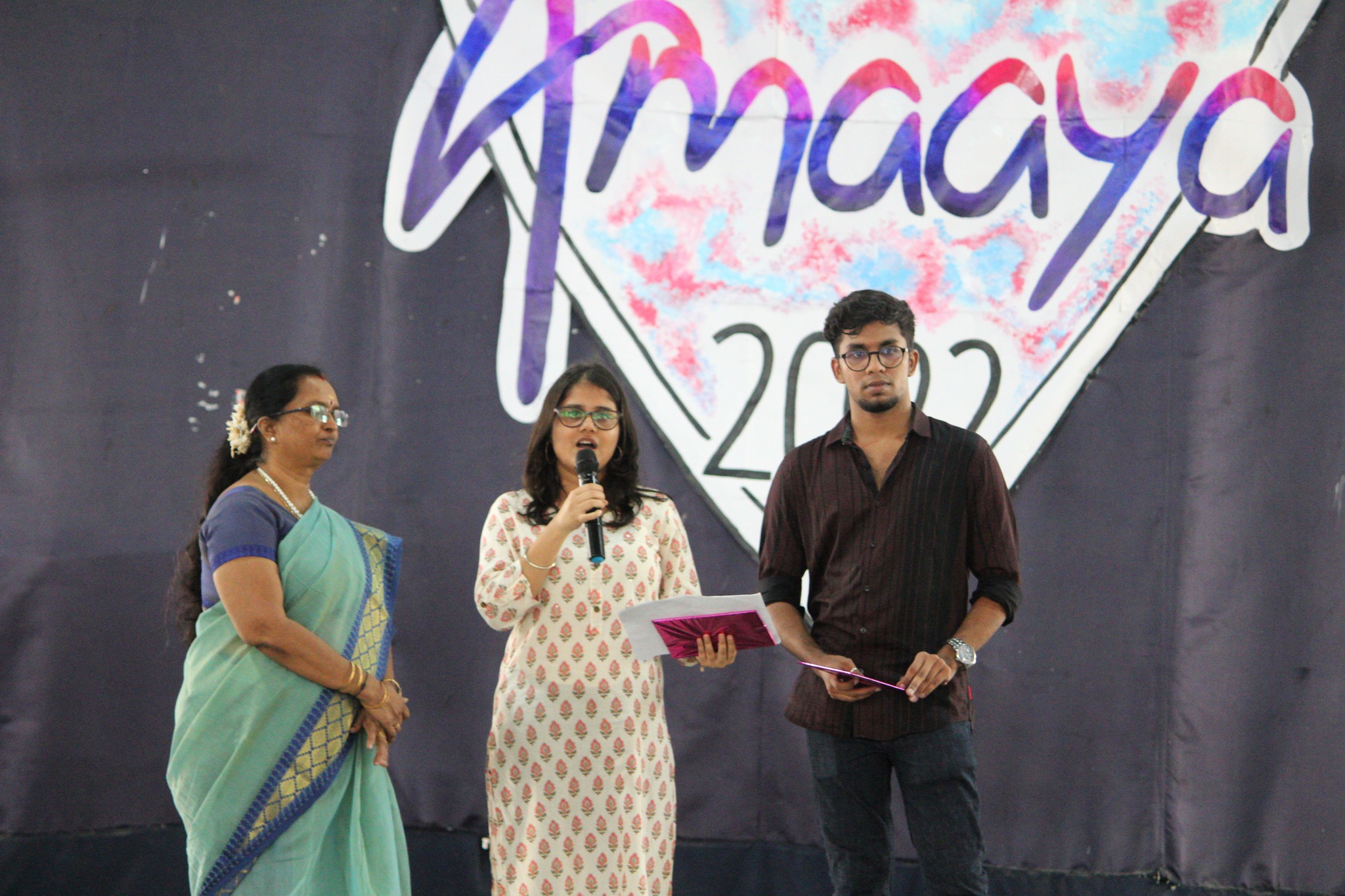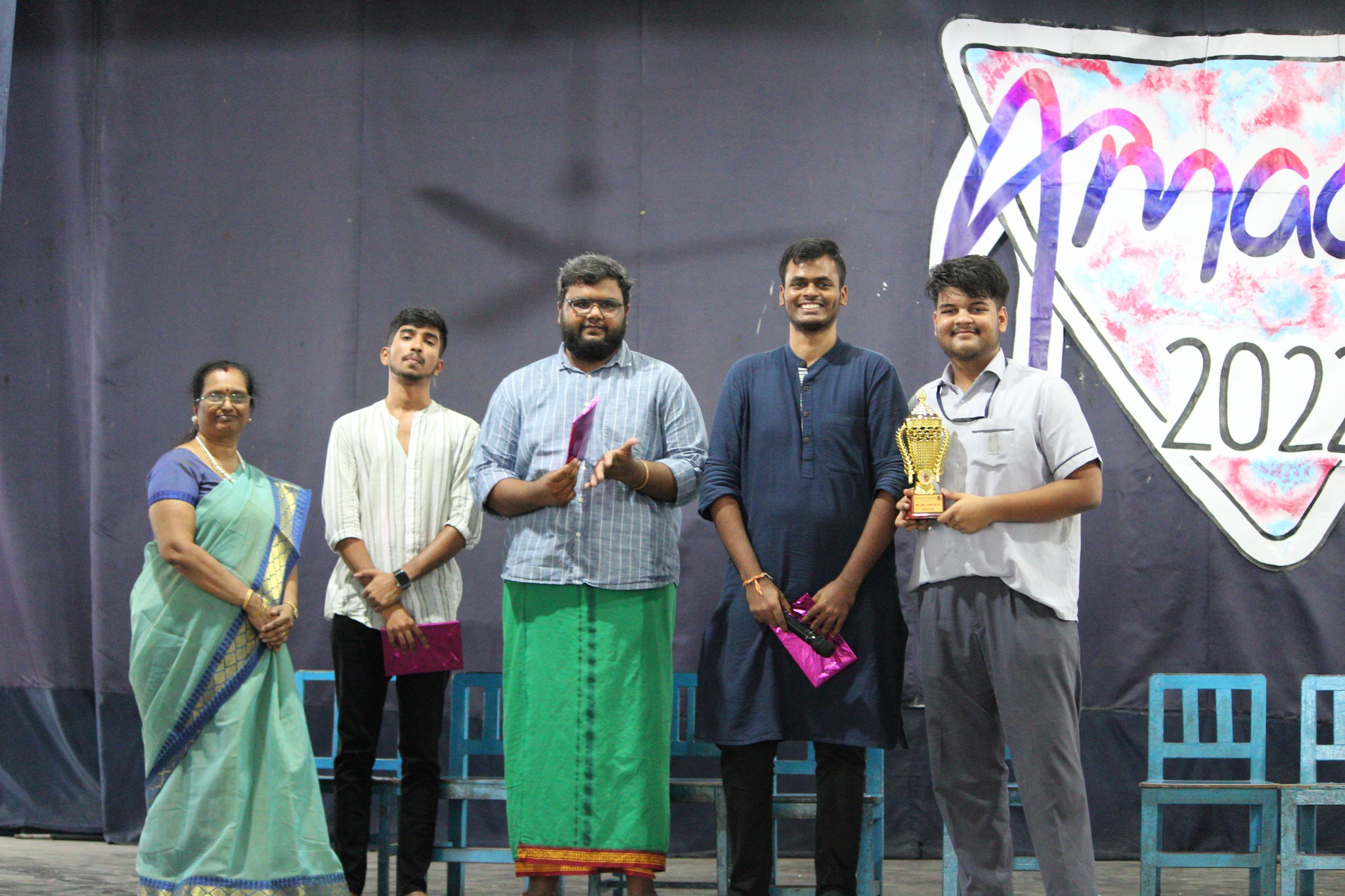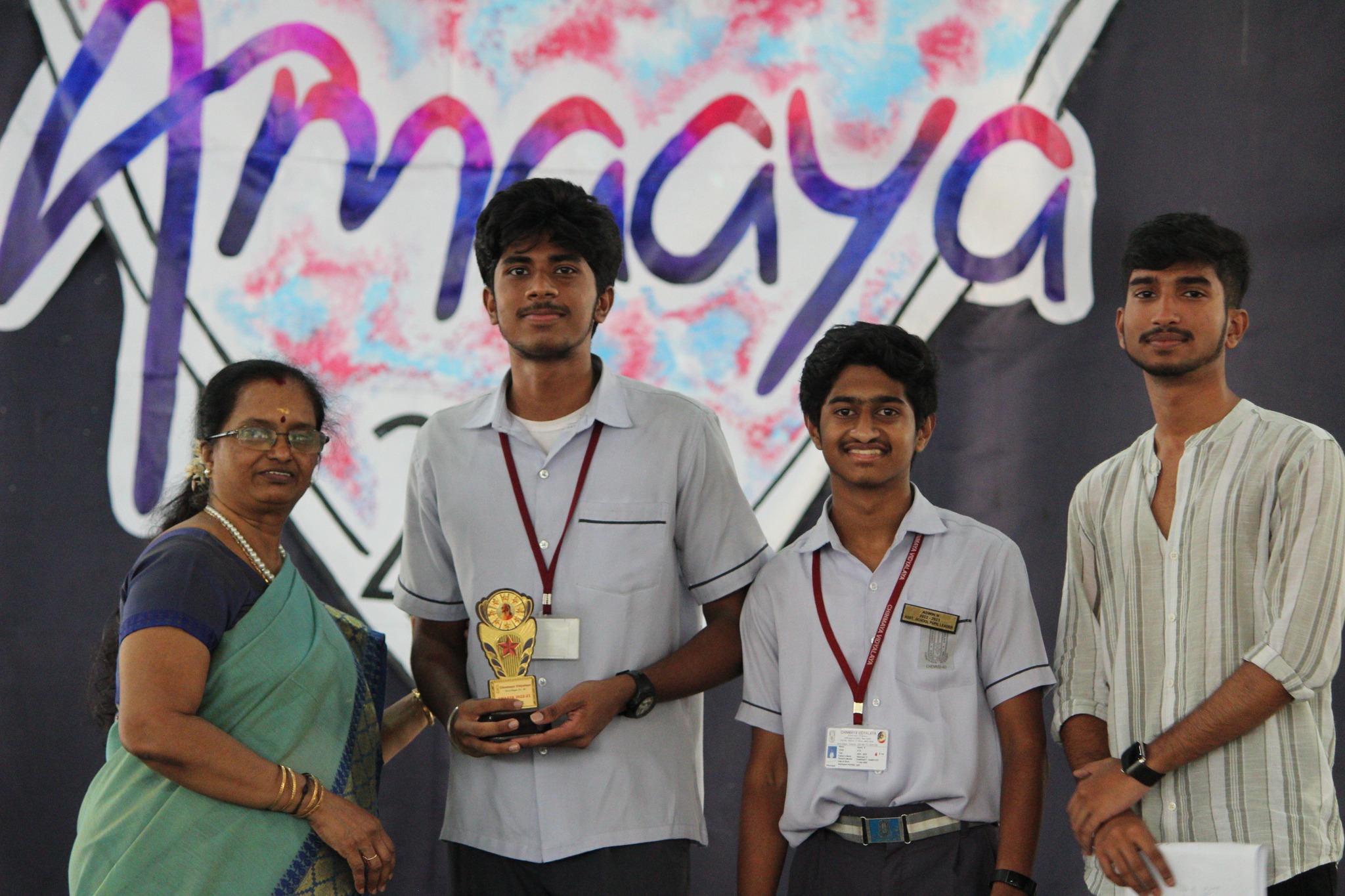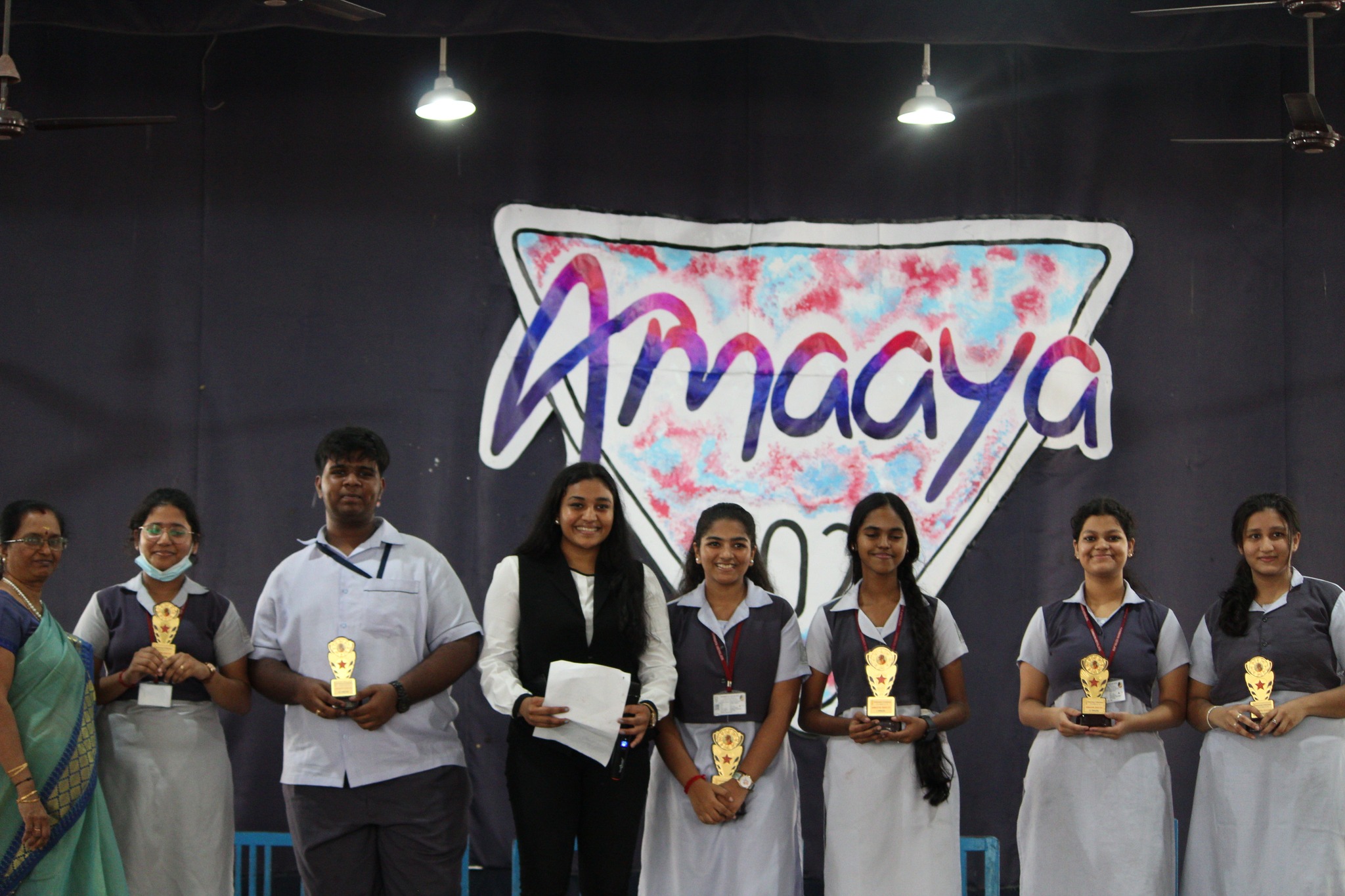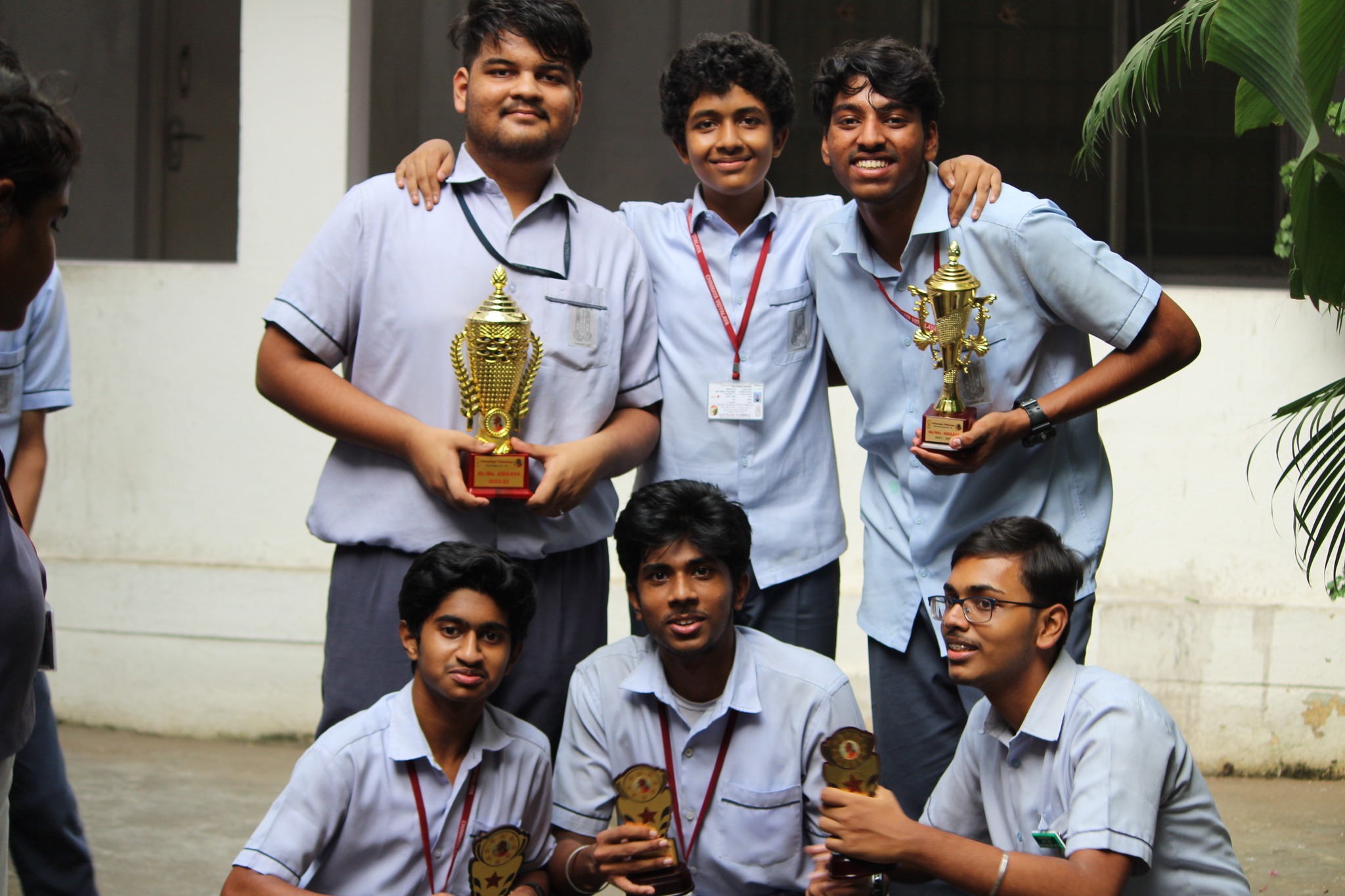 Gita Din - 2022
4th December 2022 Gita Din was celebrated in our Vidyalaya in association with Samskruta Bharati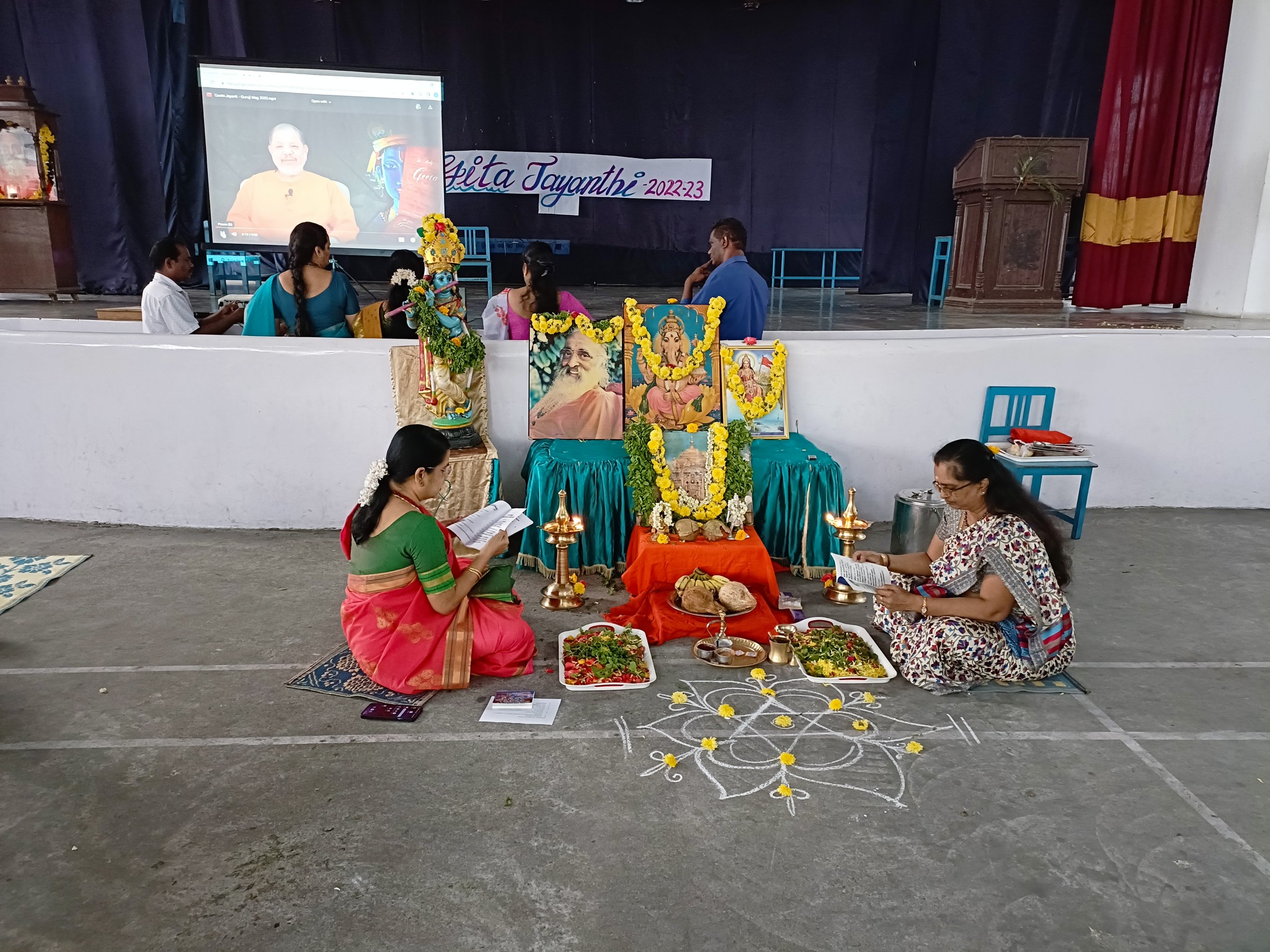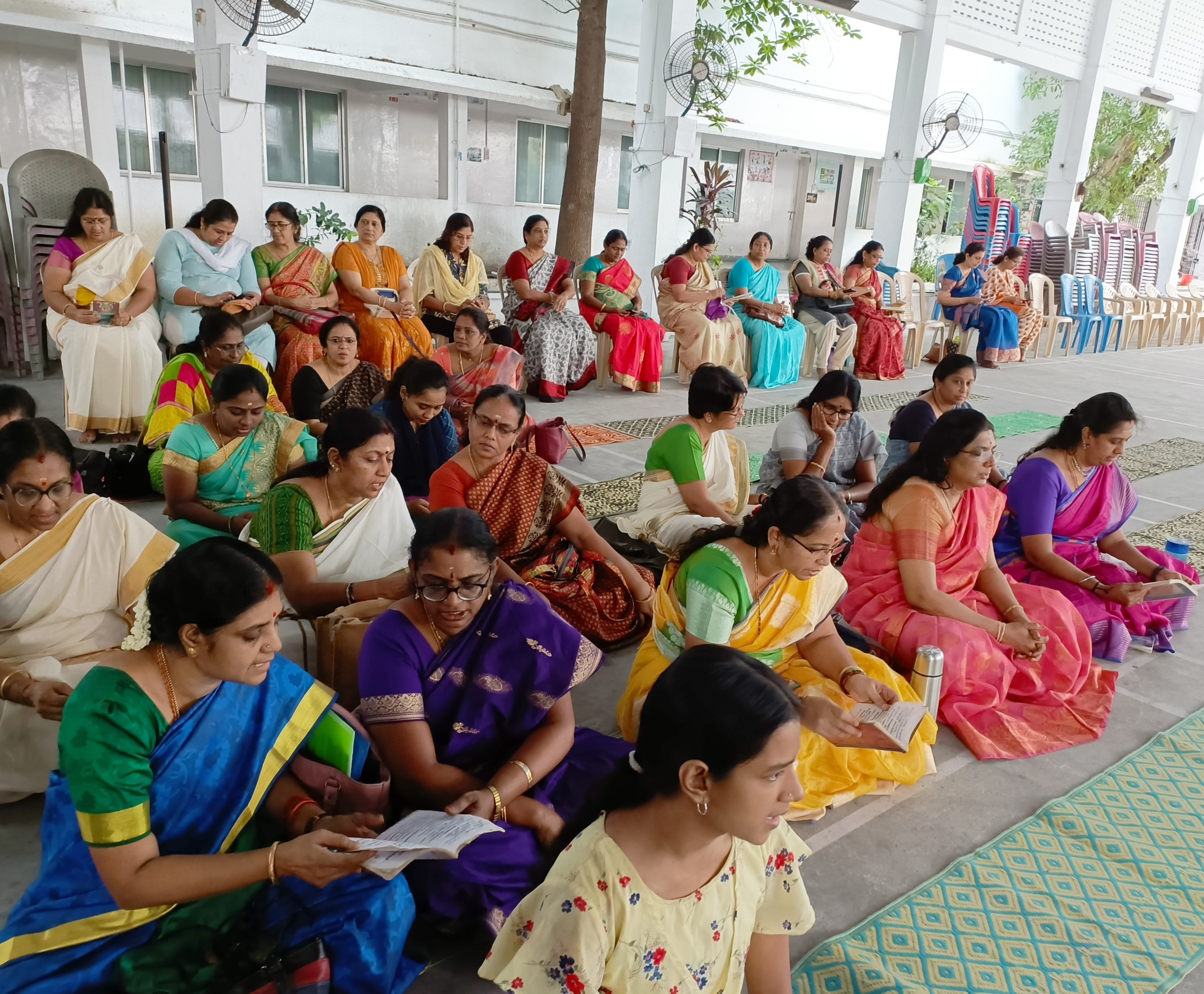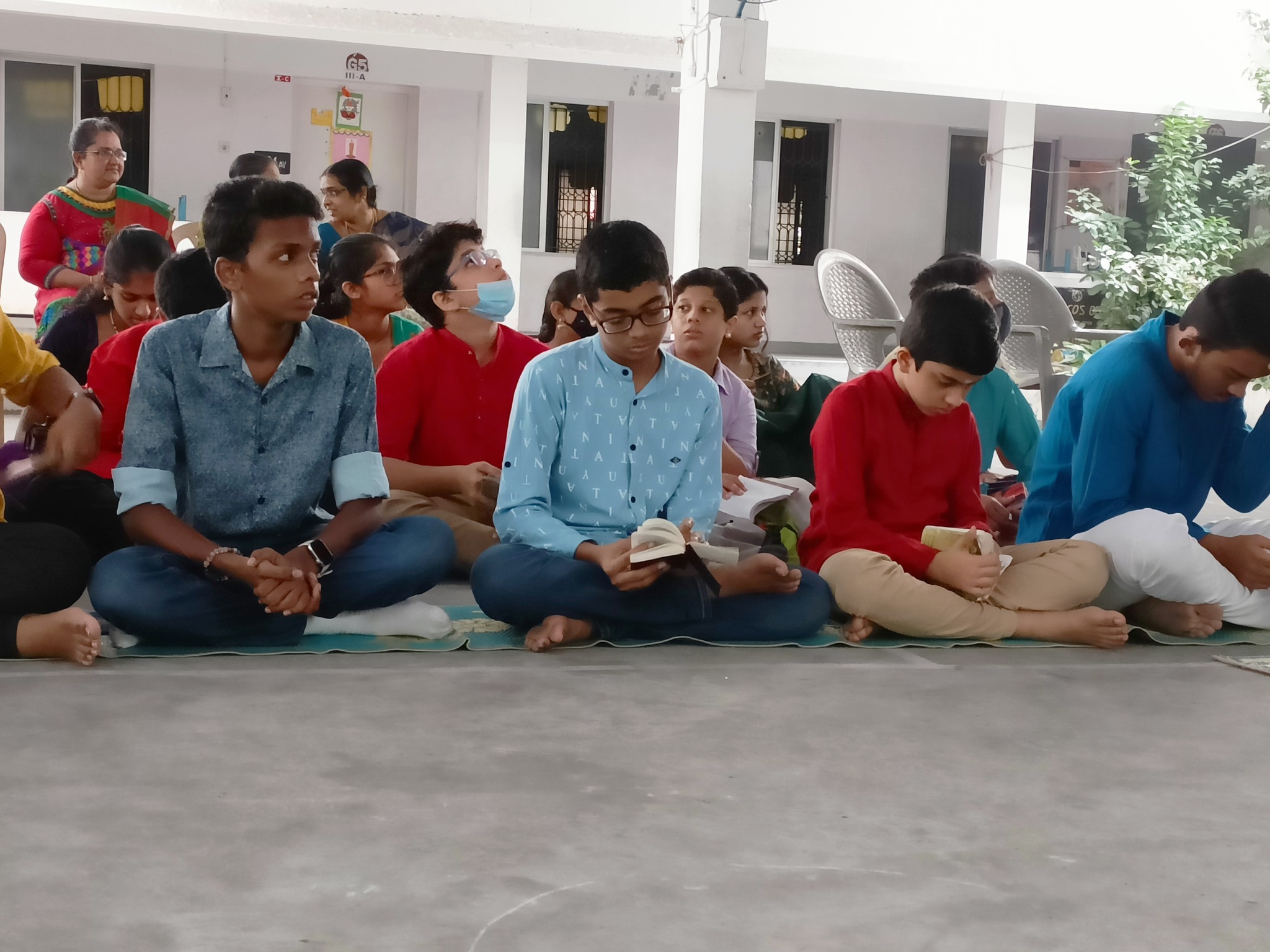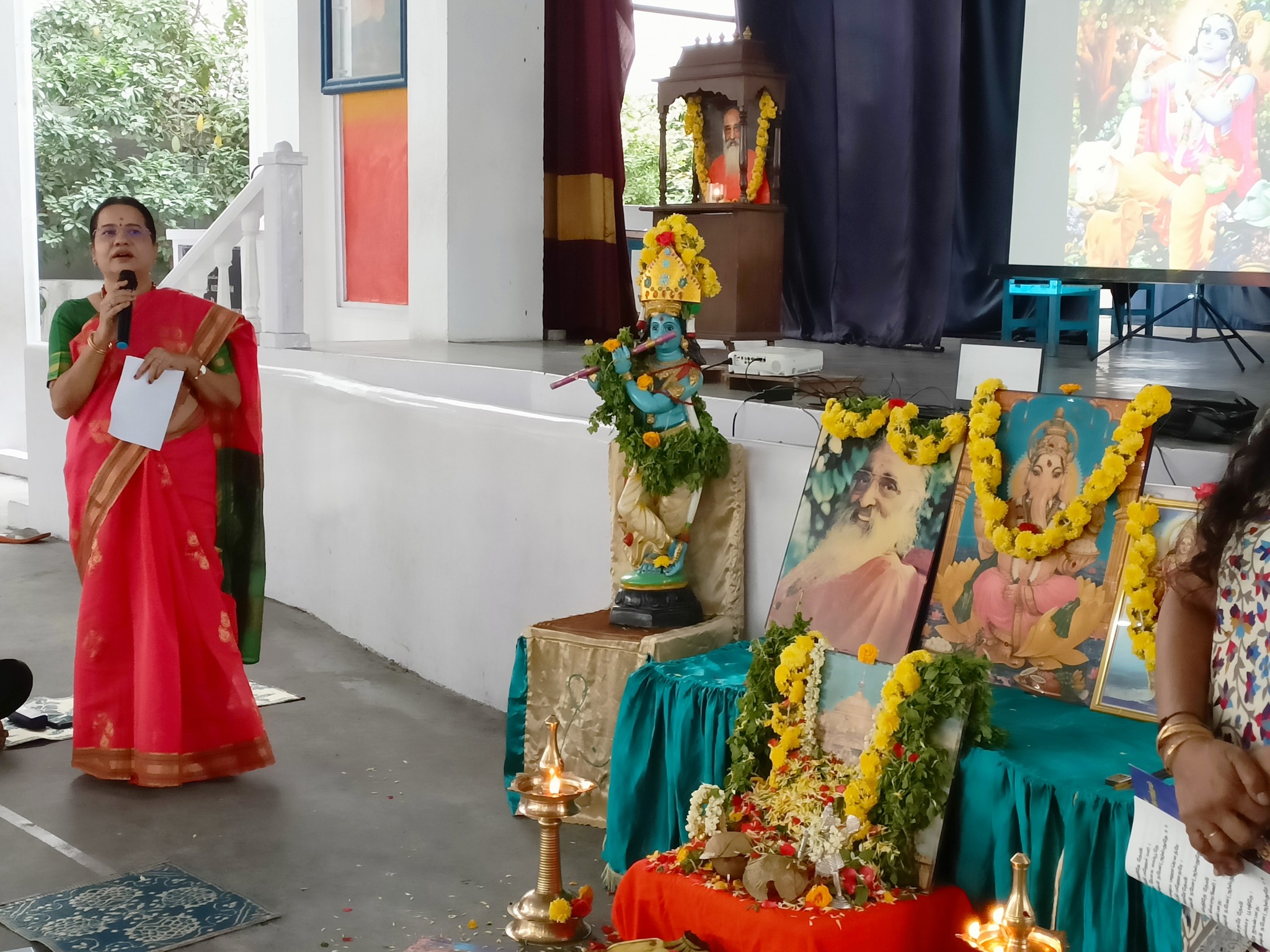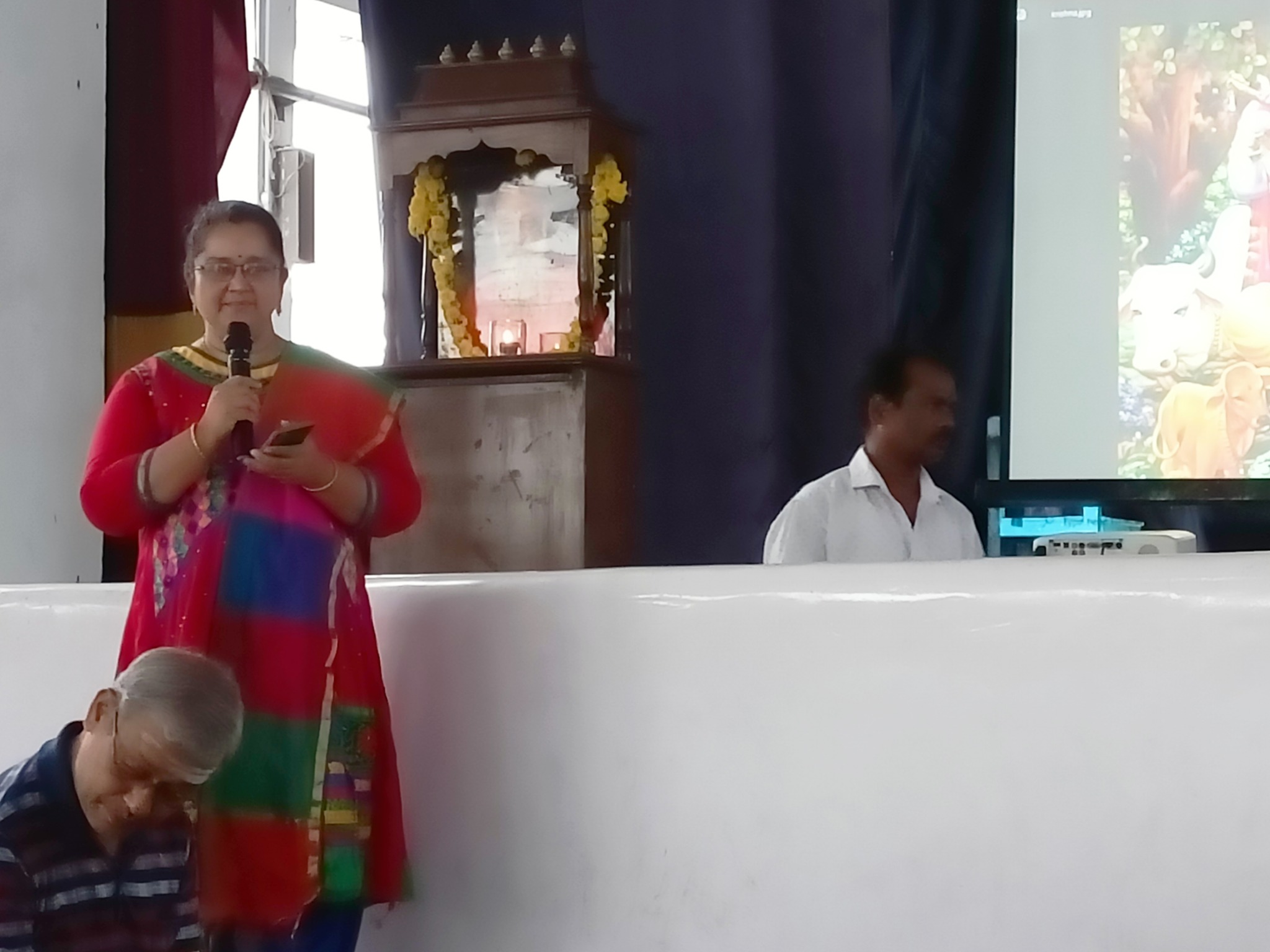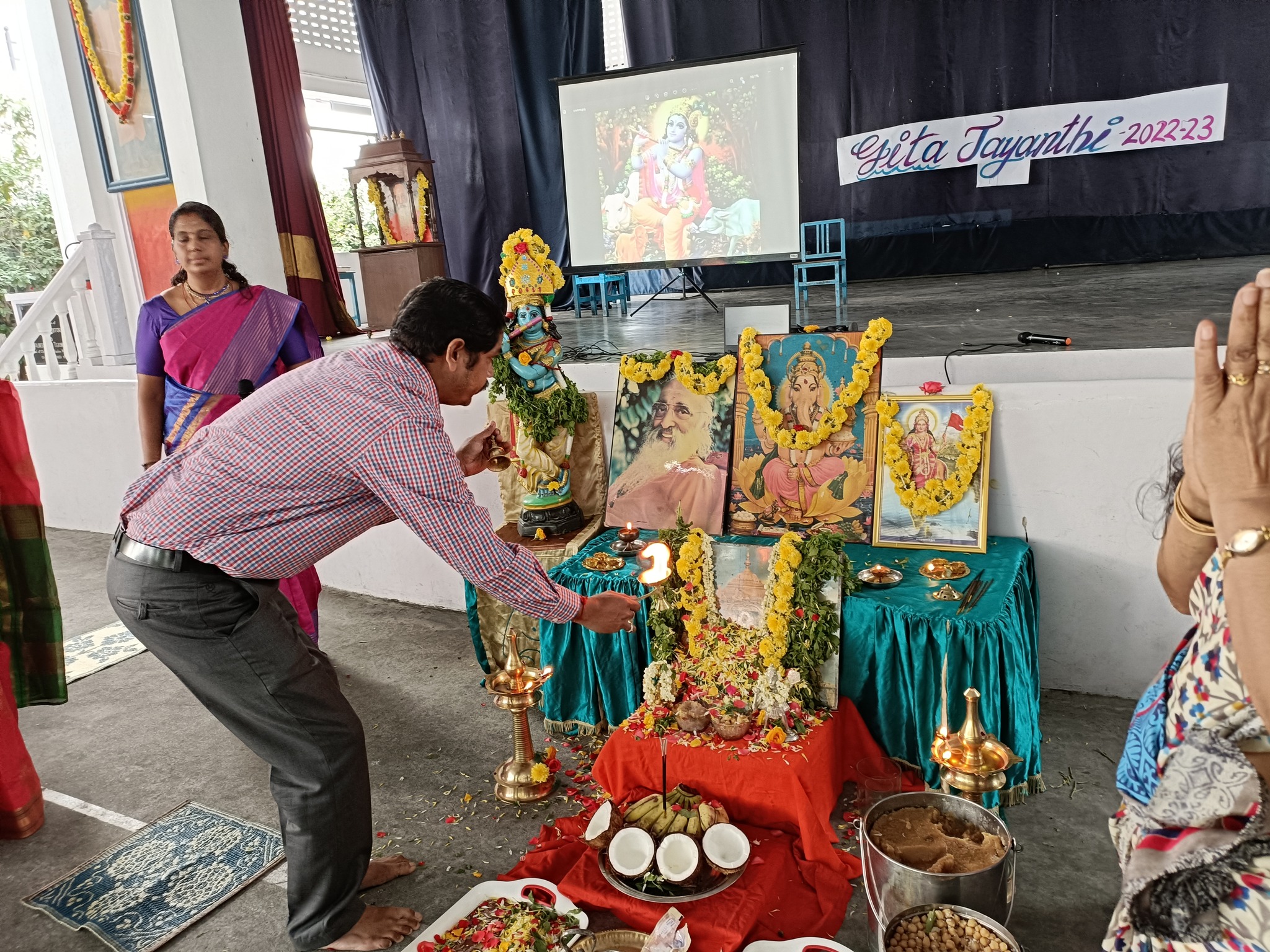 Bharathiyar birthday Celebration – 2022
140th Bharathiyar birthday was celebrated on 11.12.2022 by students of Chinmaya Vidyalaya, AnnaNagar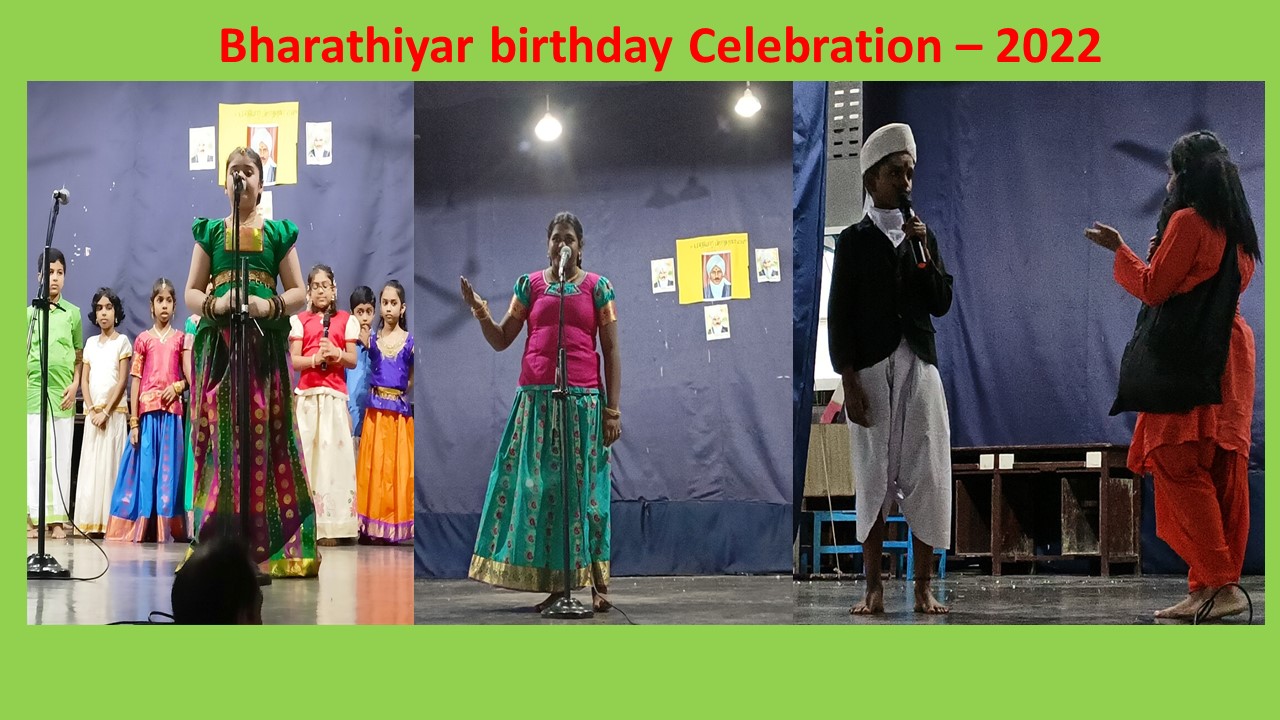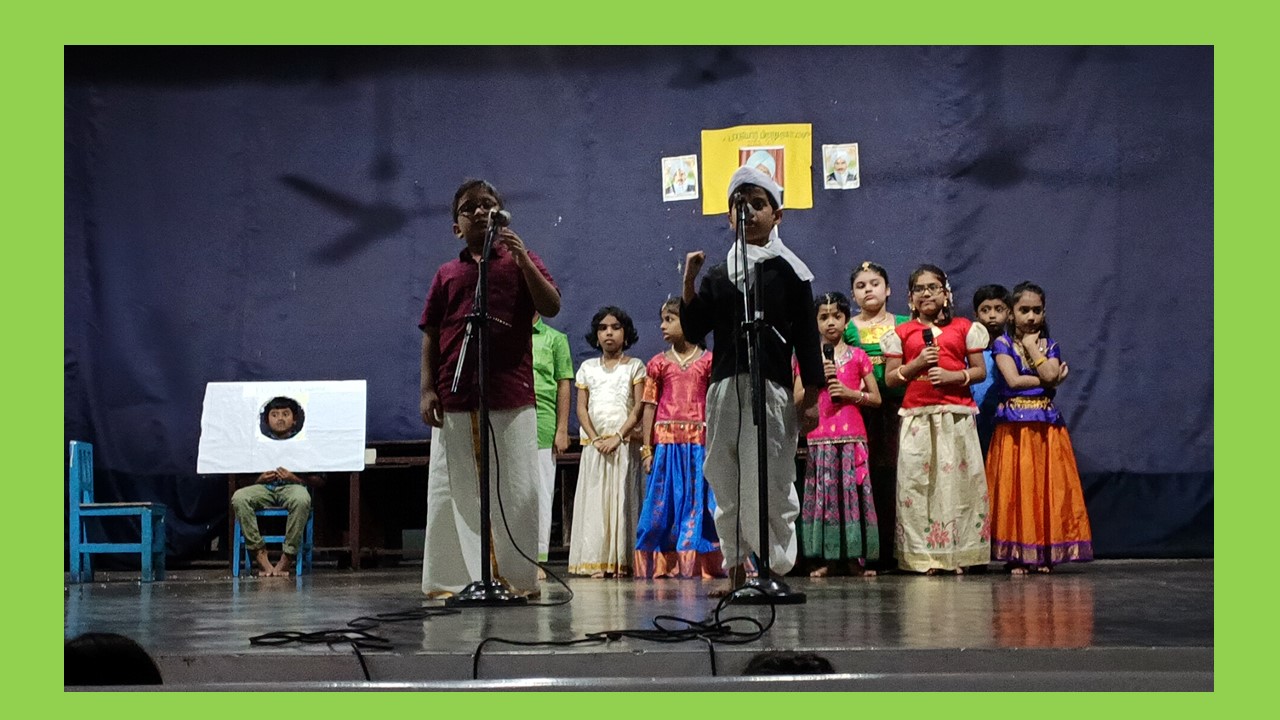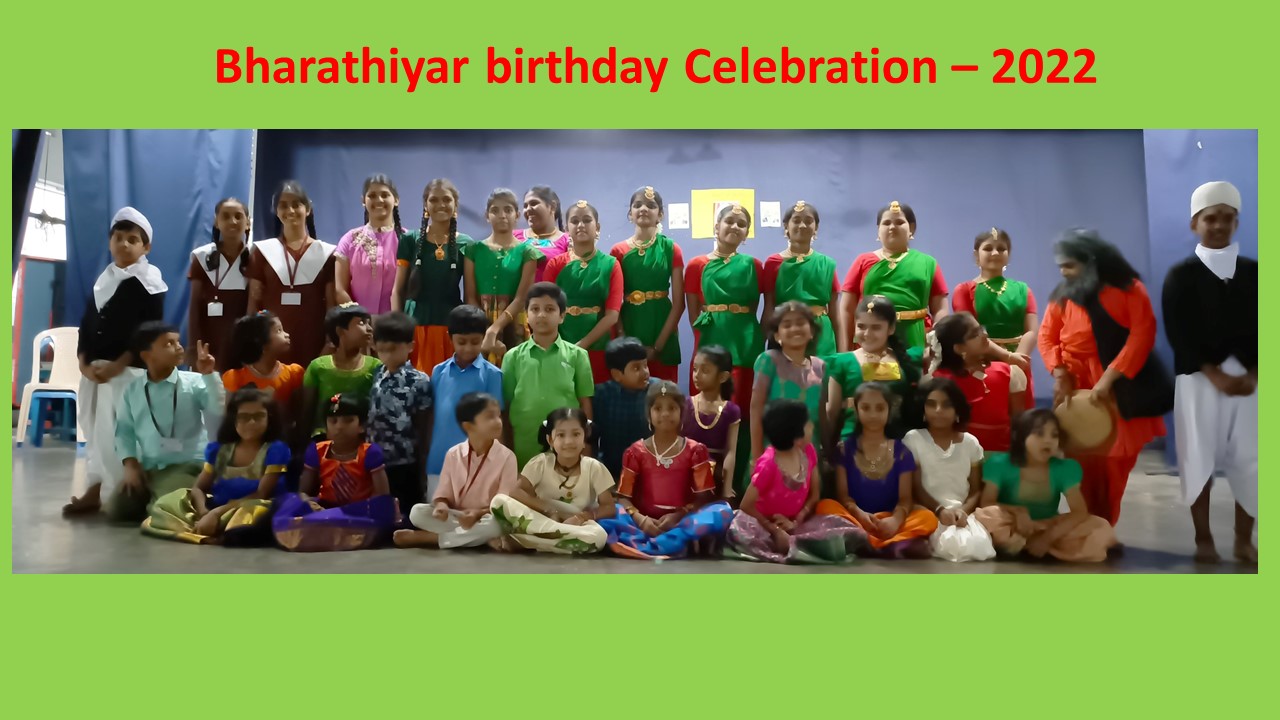 Kindergarten project Expo
The kindergarten project exhibition held on the 8th and 12th of December 2022 at the kindergarten block. It was a spectacular show with all the kindergarten children exhibiting their talents. The topics exhibited by the lower kindergarten were about the numbers 1 to 10 and the upper kindergarten exhibited various EVS topics like transport, fruits and vegetables, clothes, flowers, birds and animals and plants. Participating in the exhibition made students very confident and creative and thus created a holistic development in them.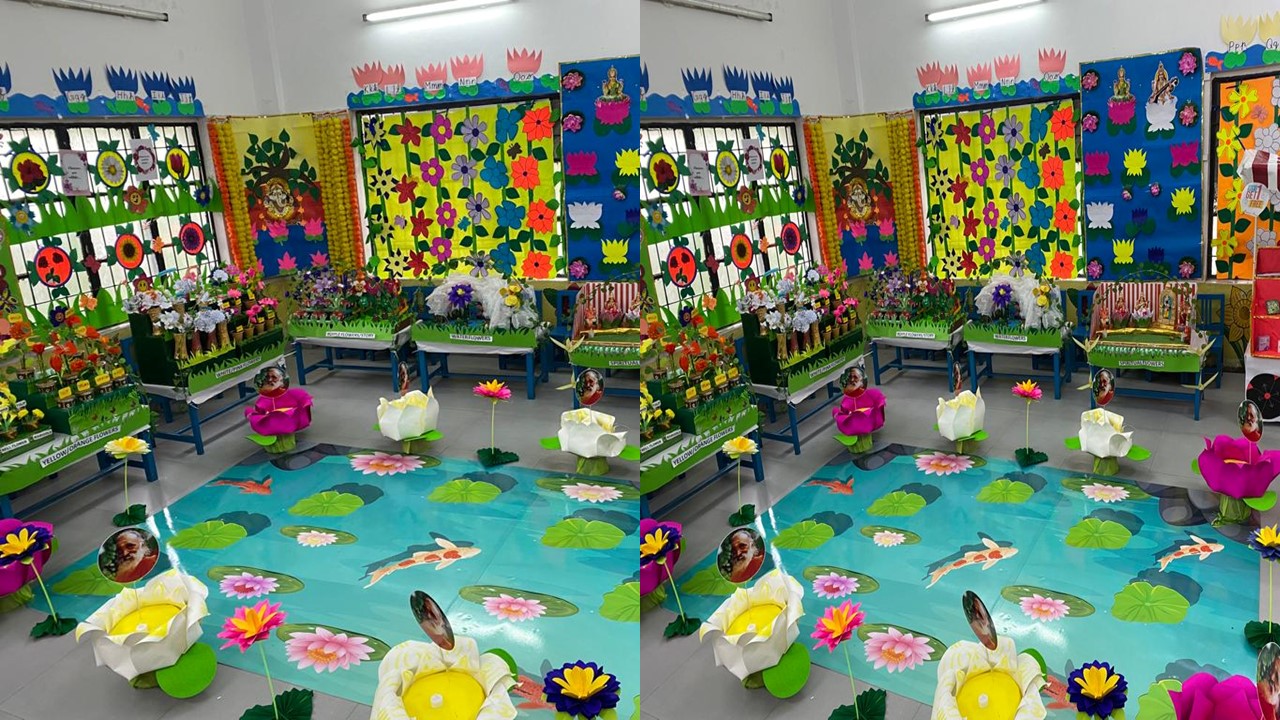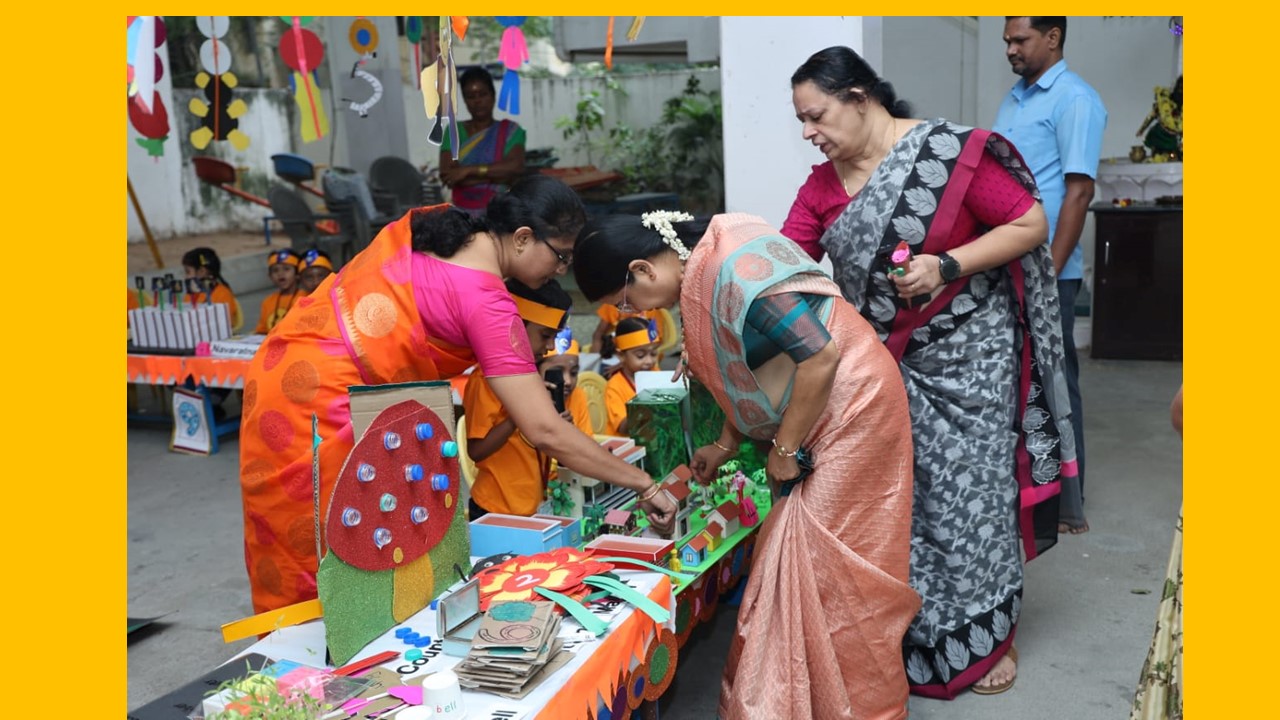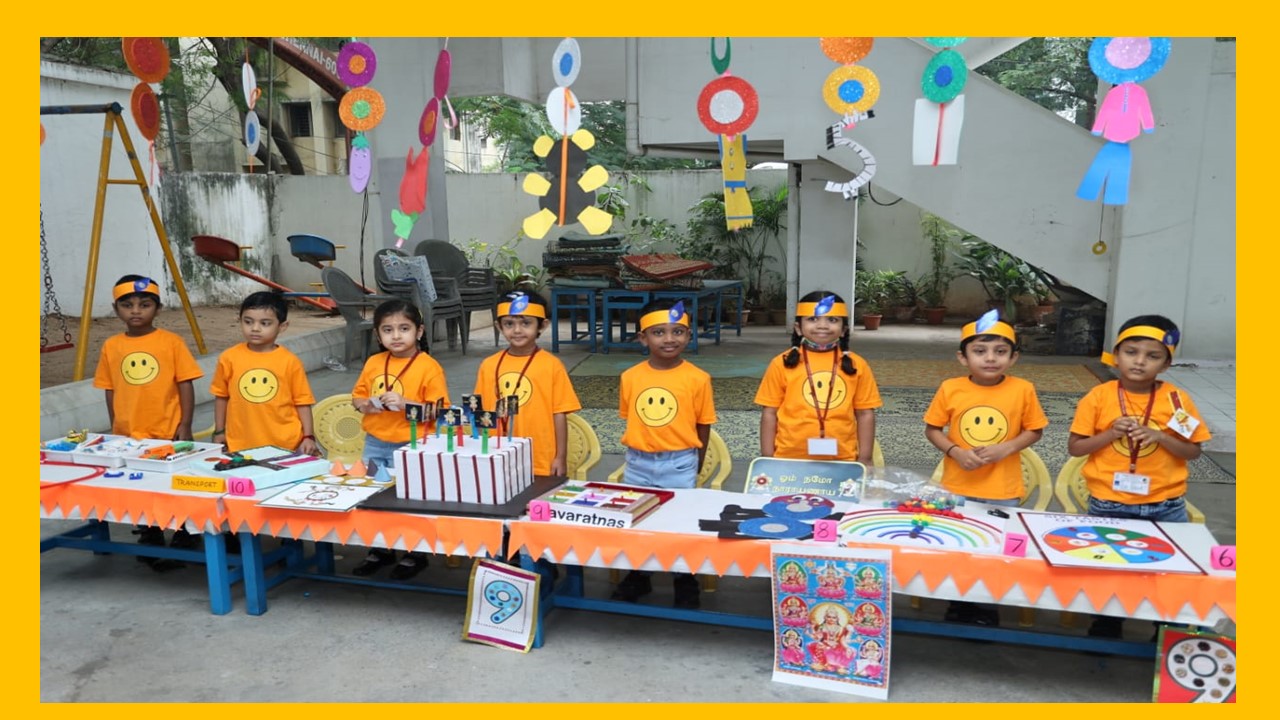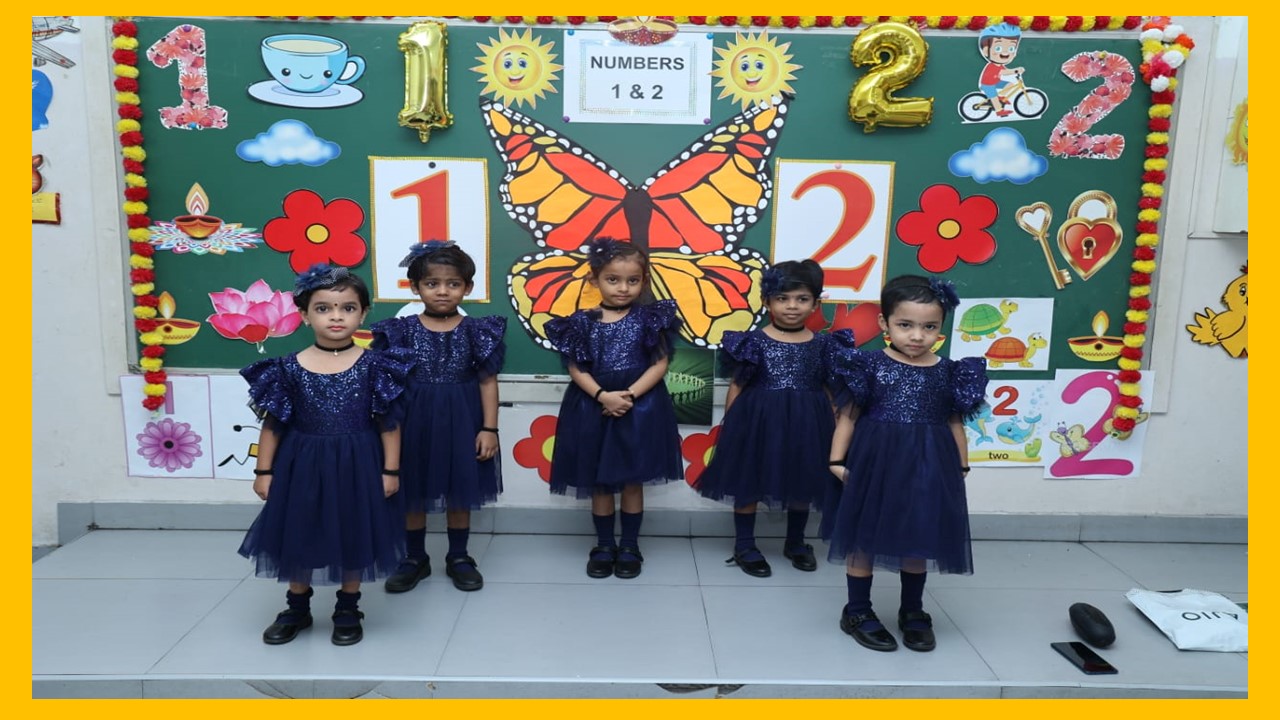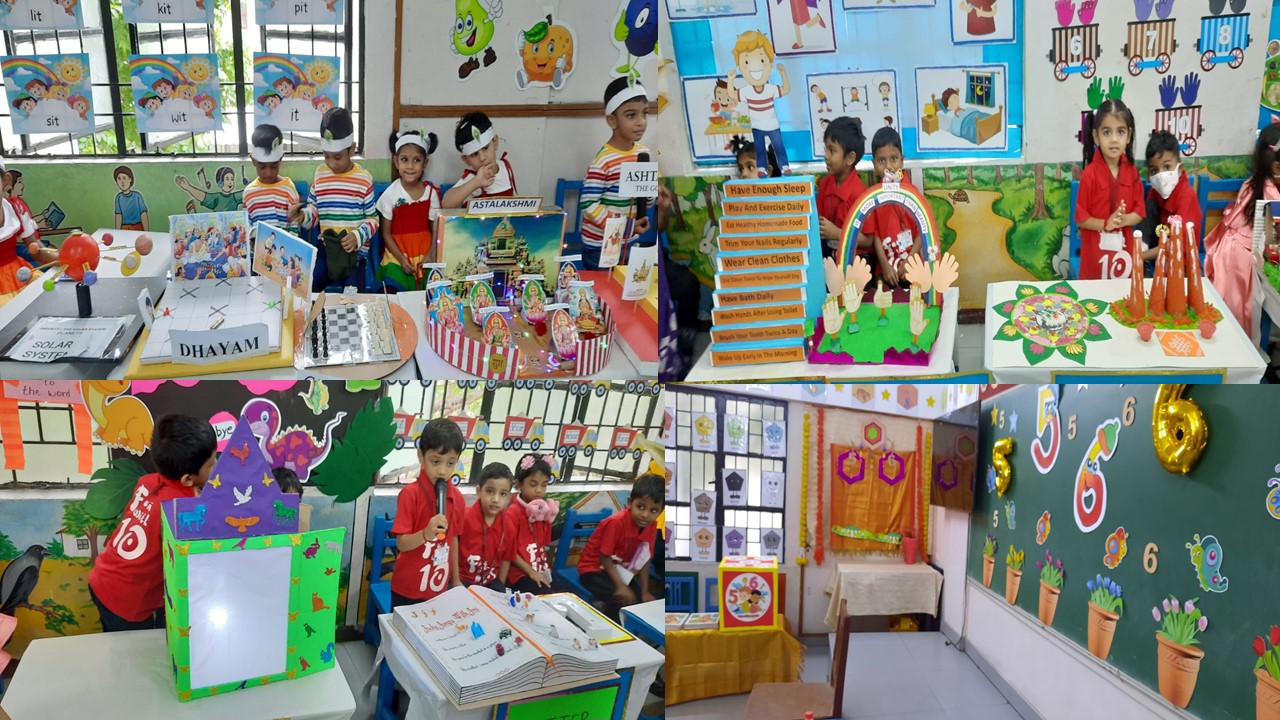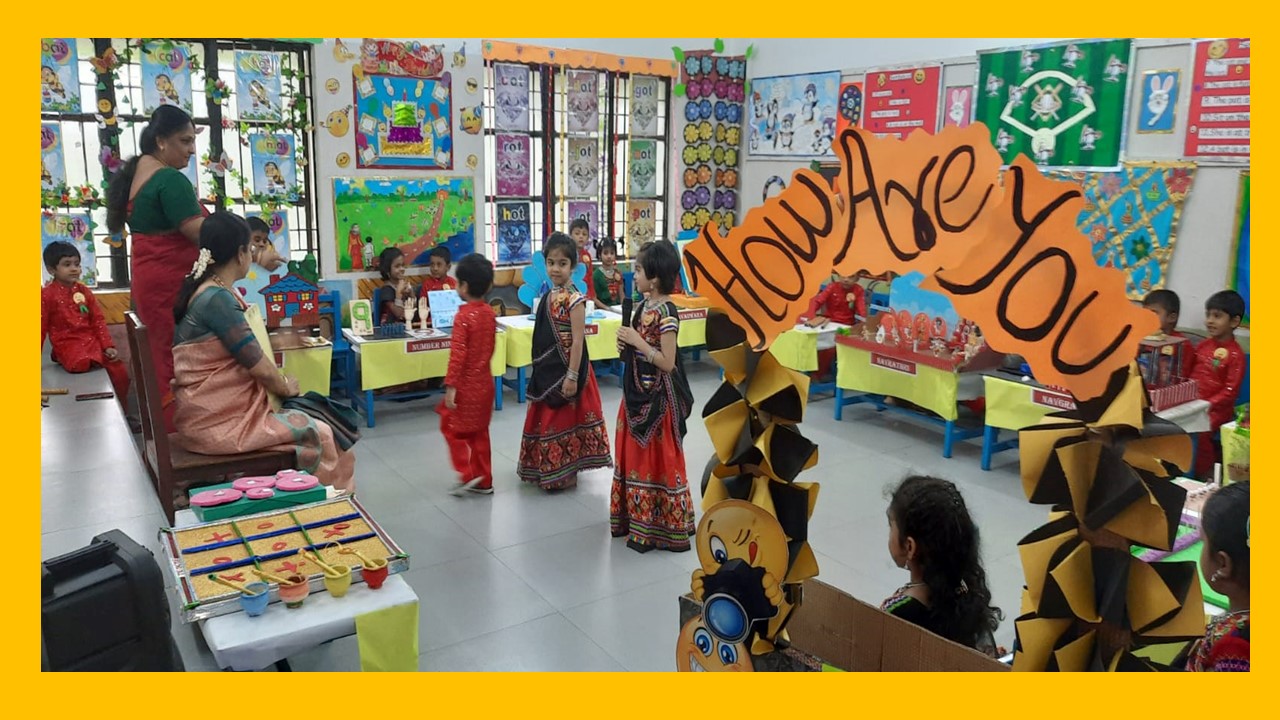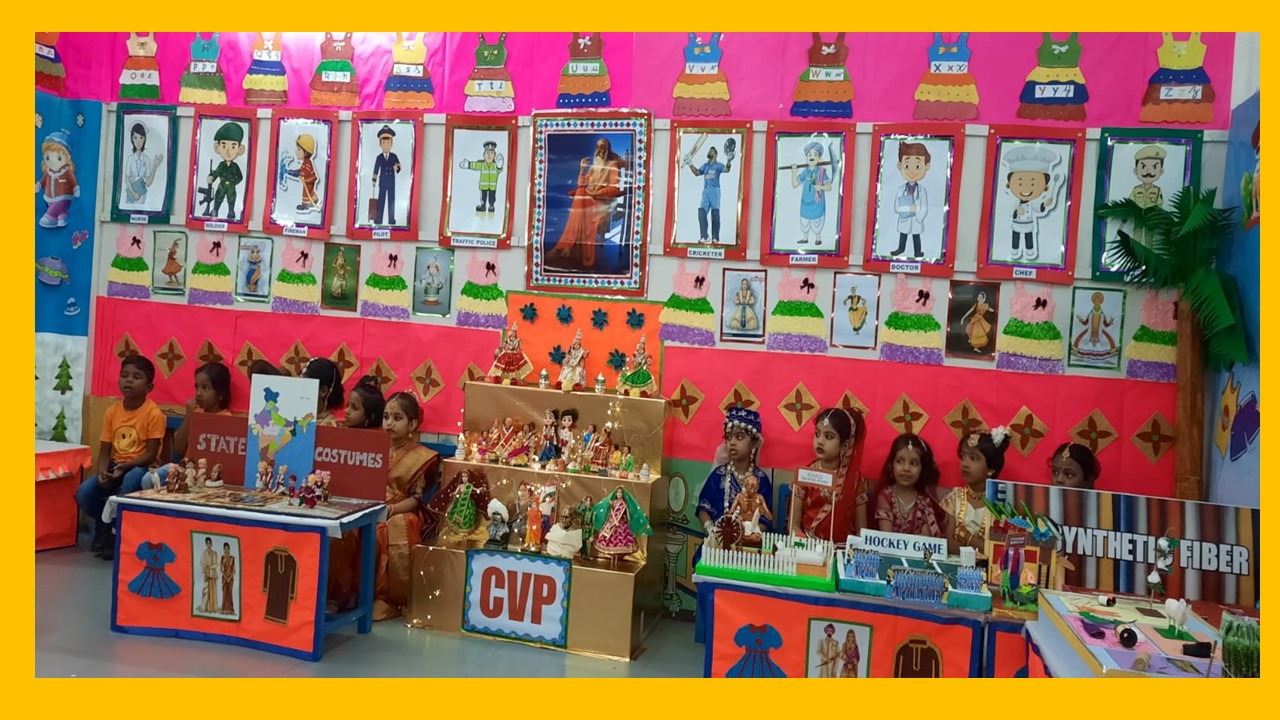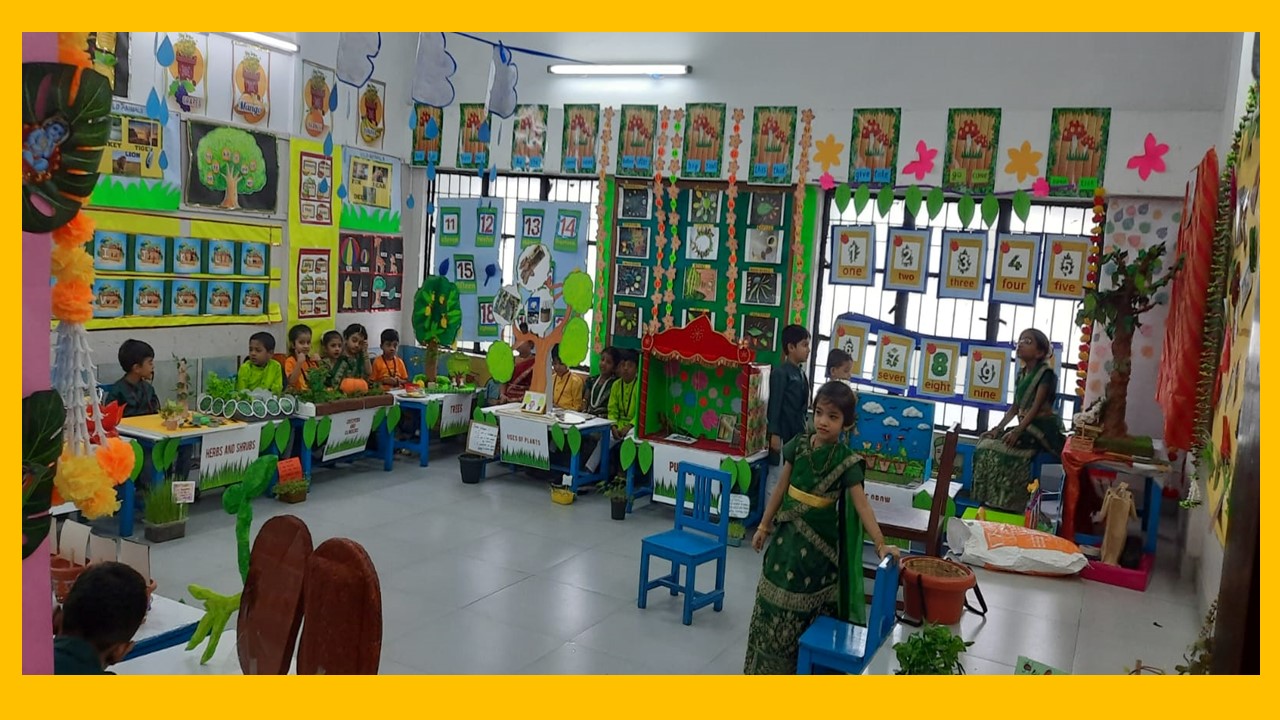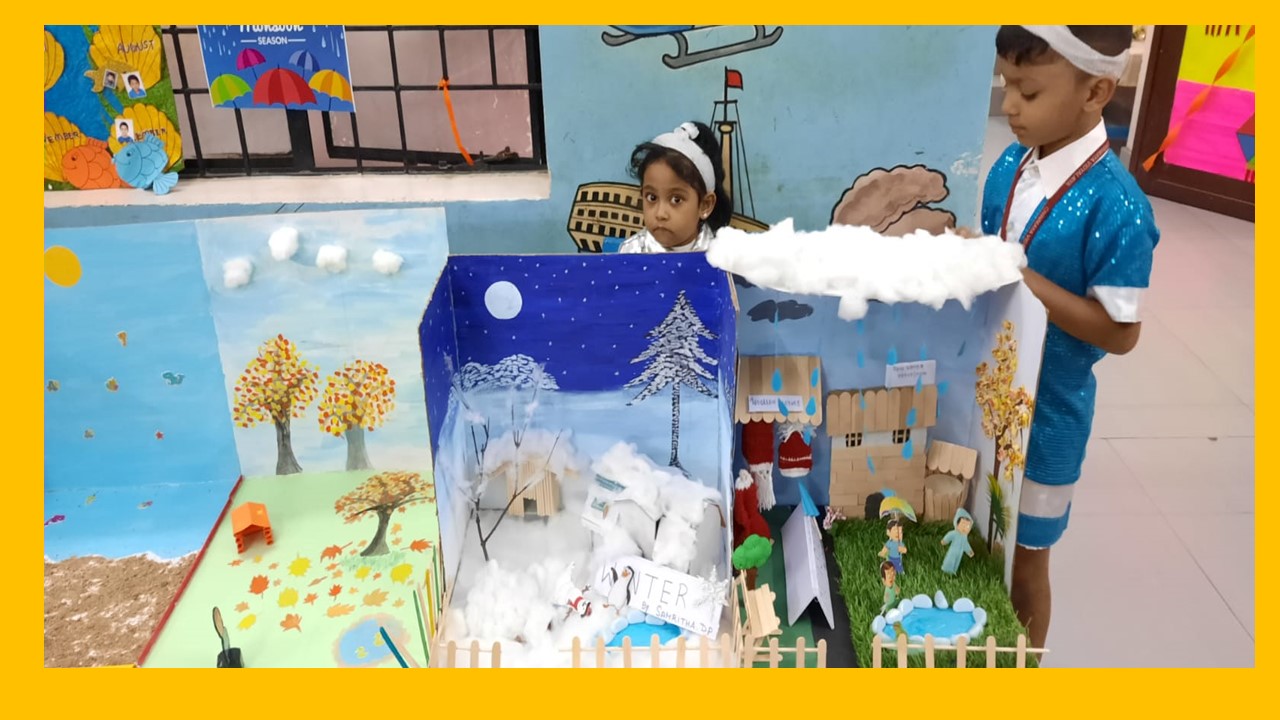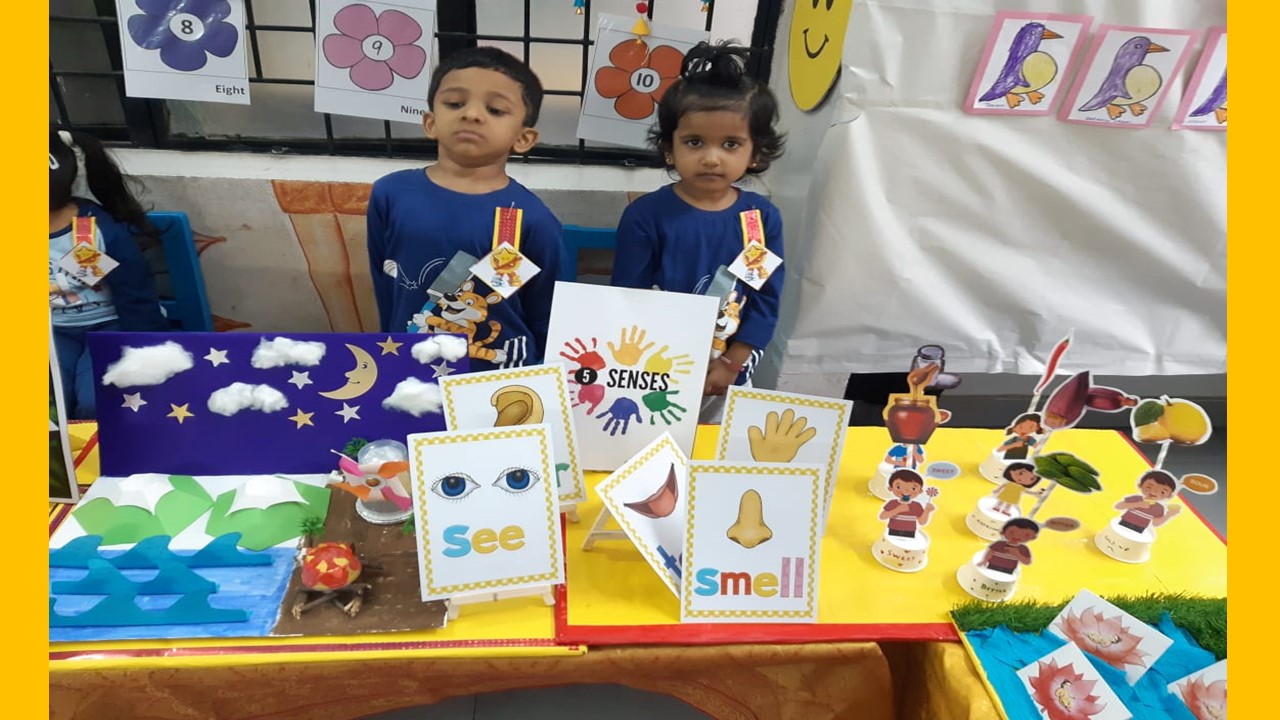 GITAMRUTHAM 2022
Gita- Pradarshini, the Bhagavad-Gita-Exhibition, inaugurated on 26th December 2022, at Chinmaya Vidyalaya Annanagar. It is the joint project by Samskruta Bharati and Chinmaya Mission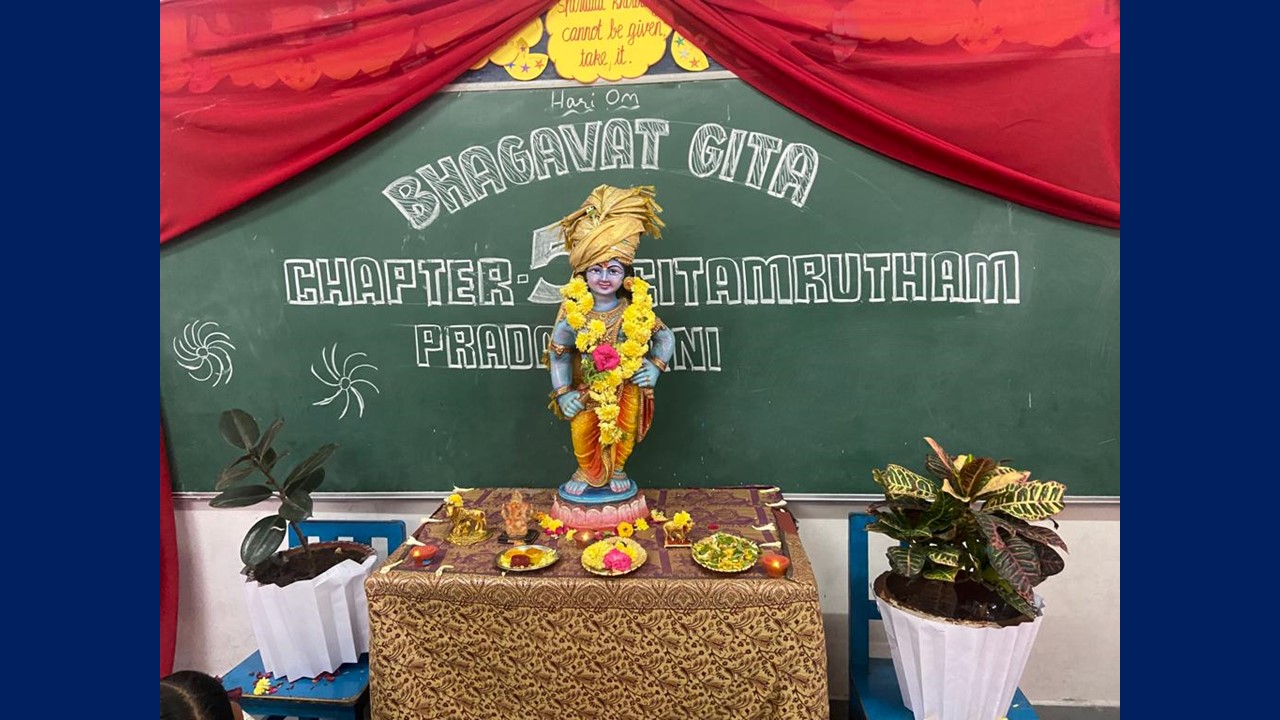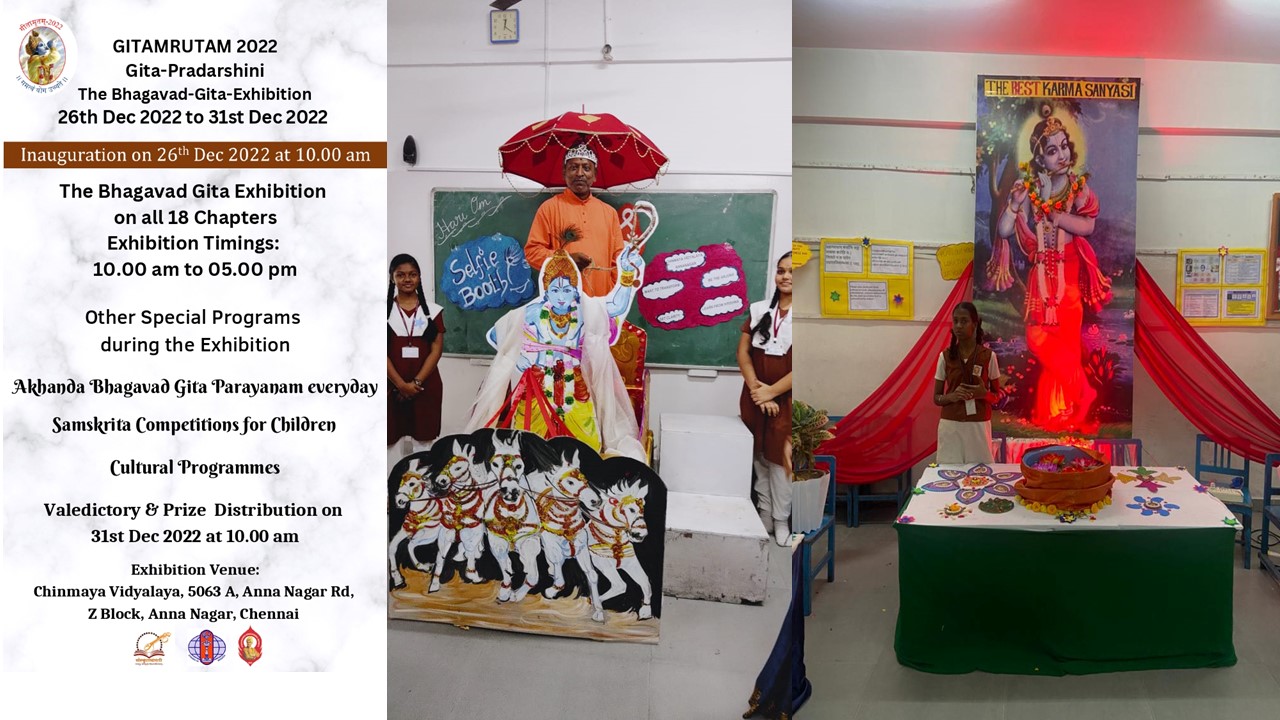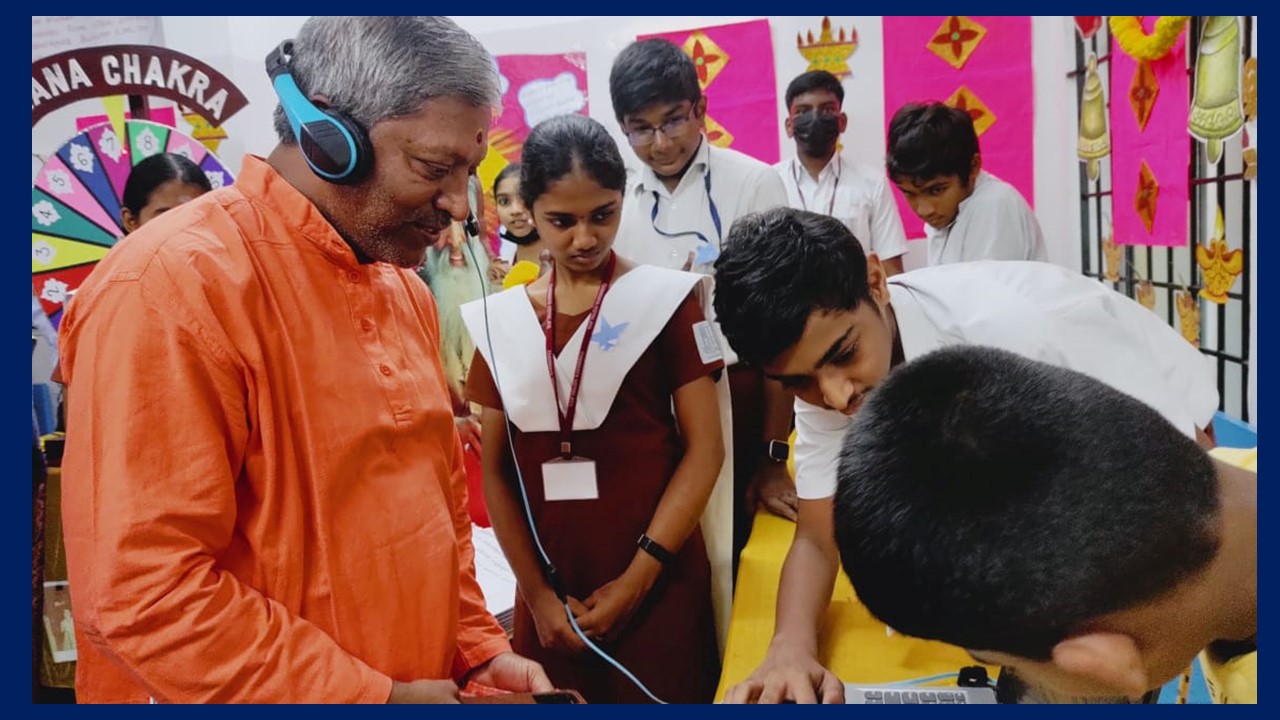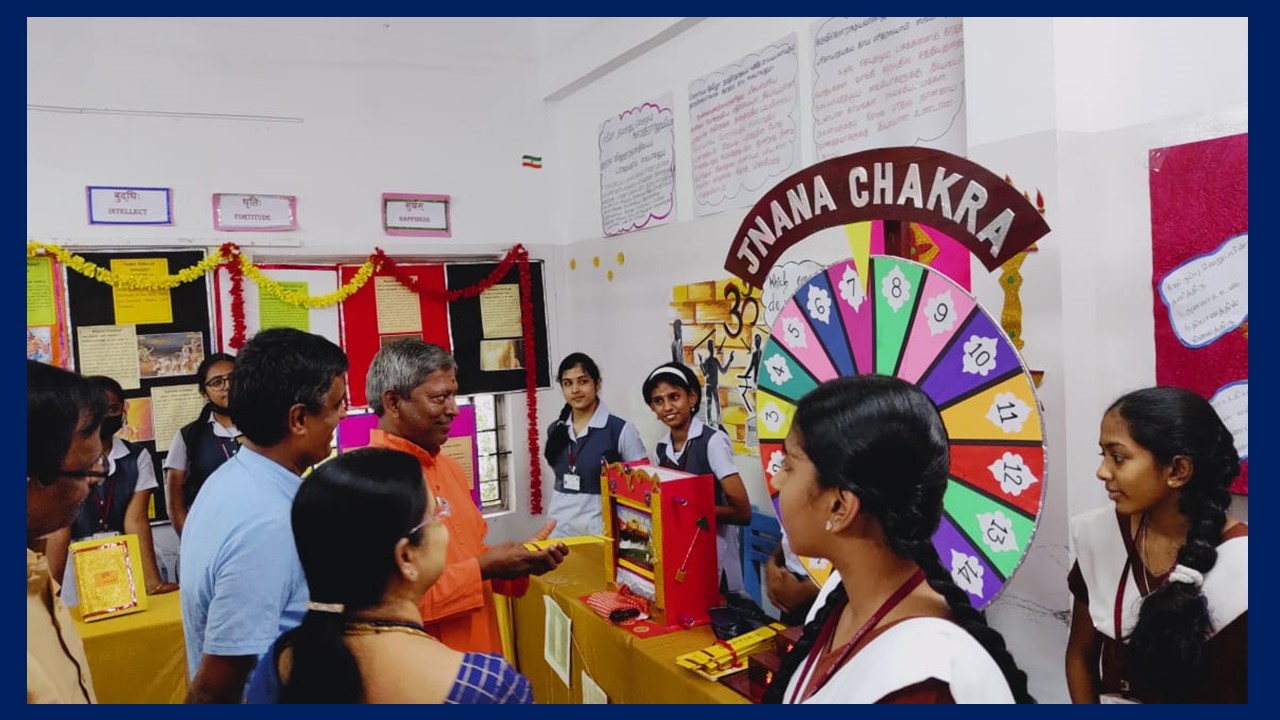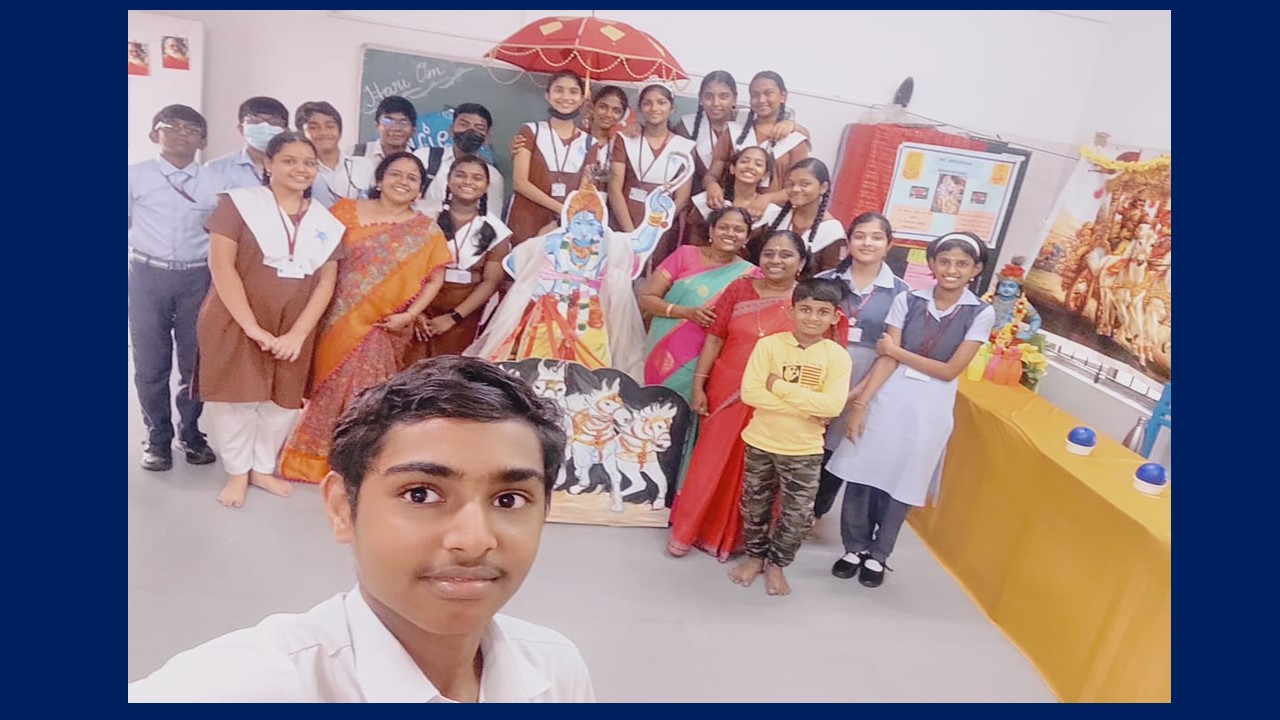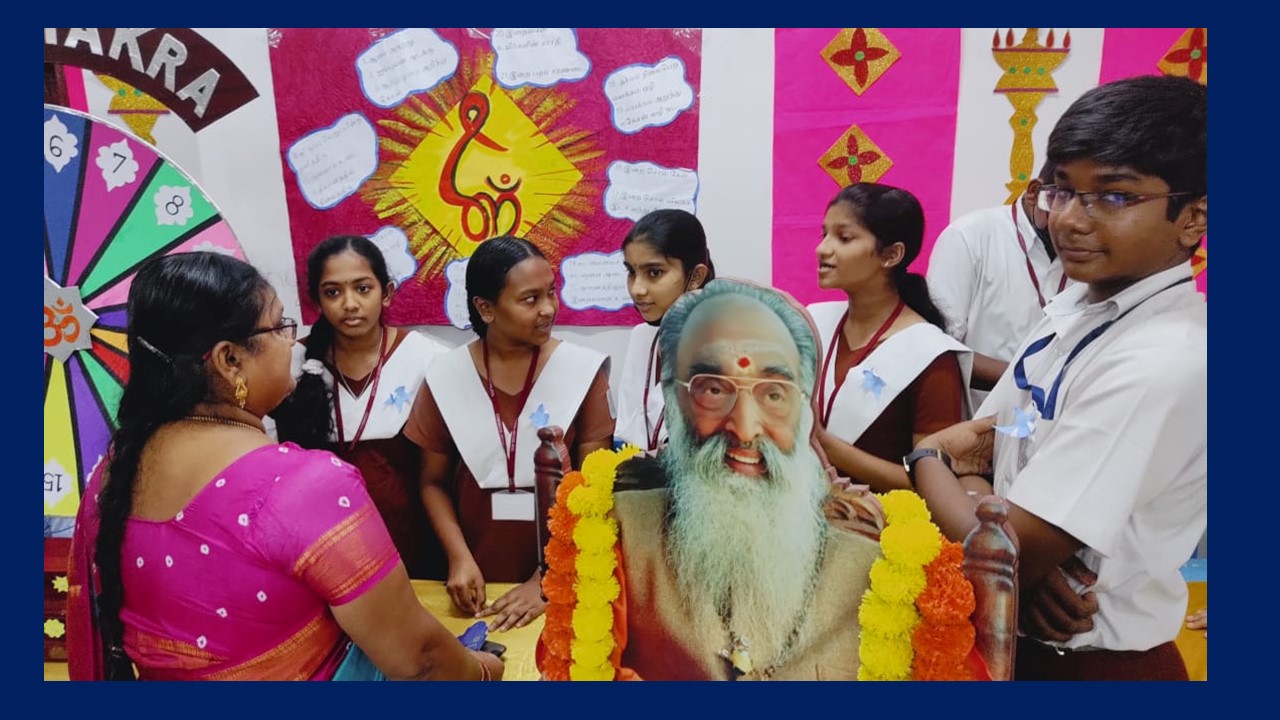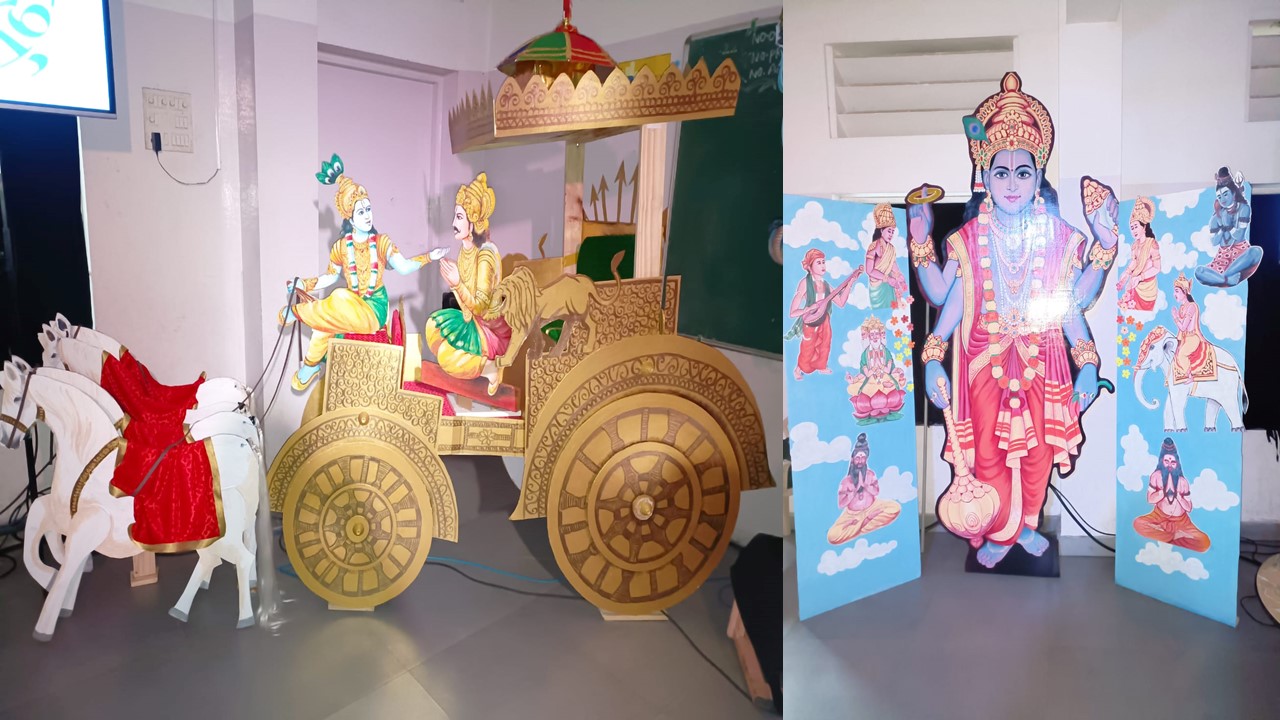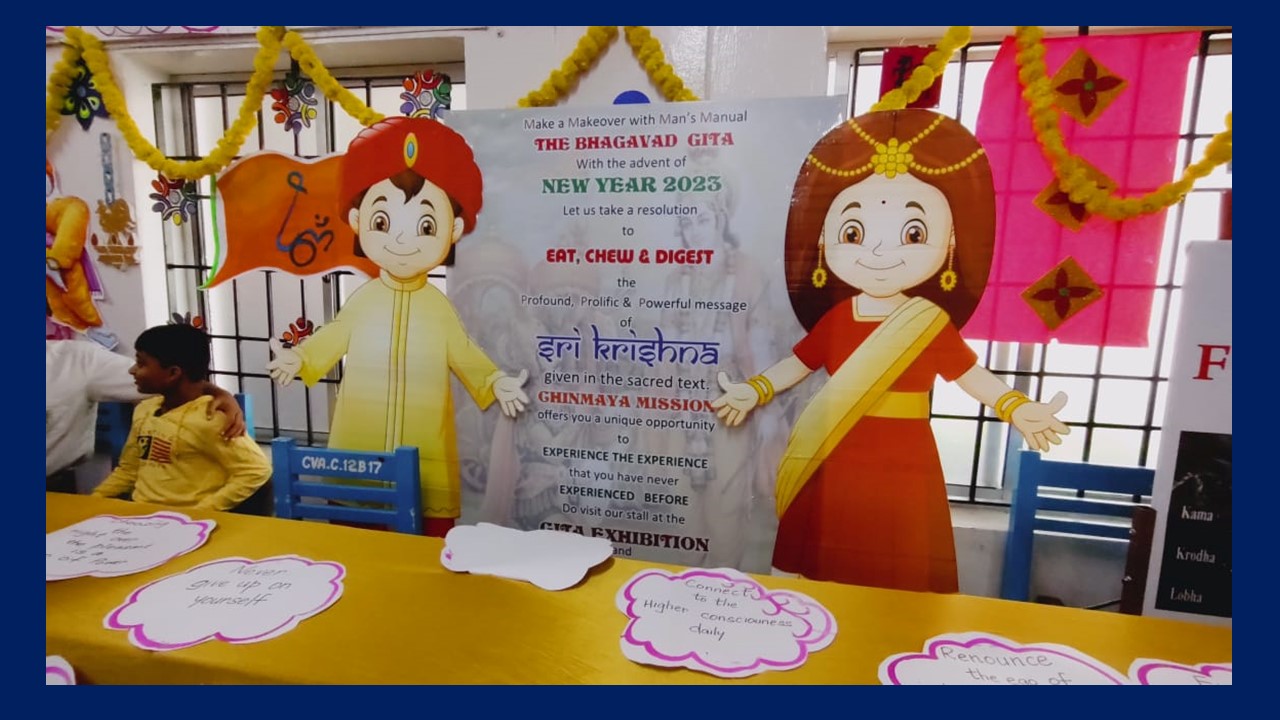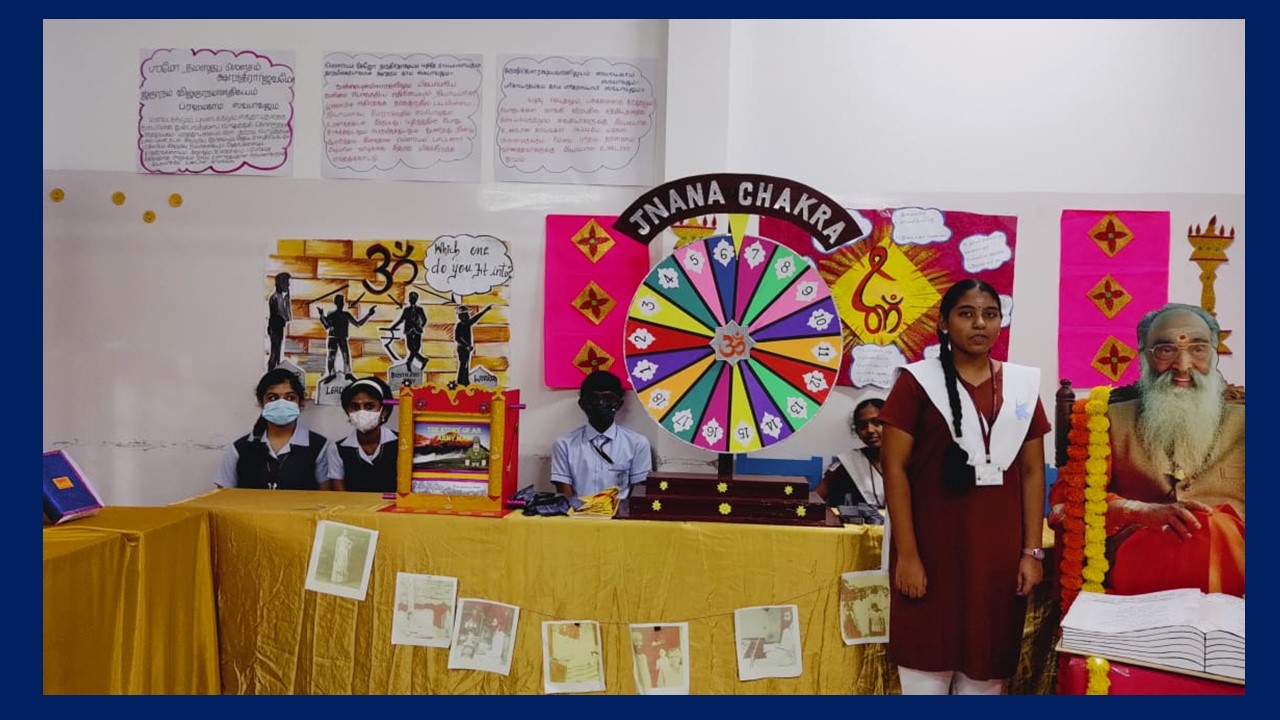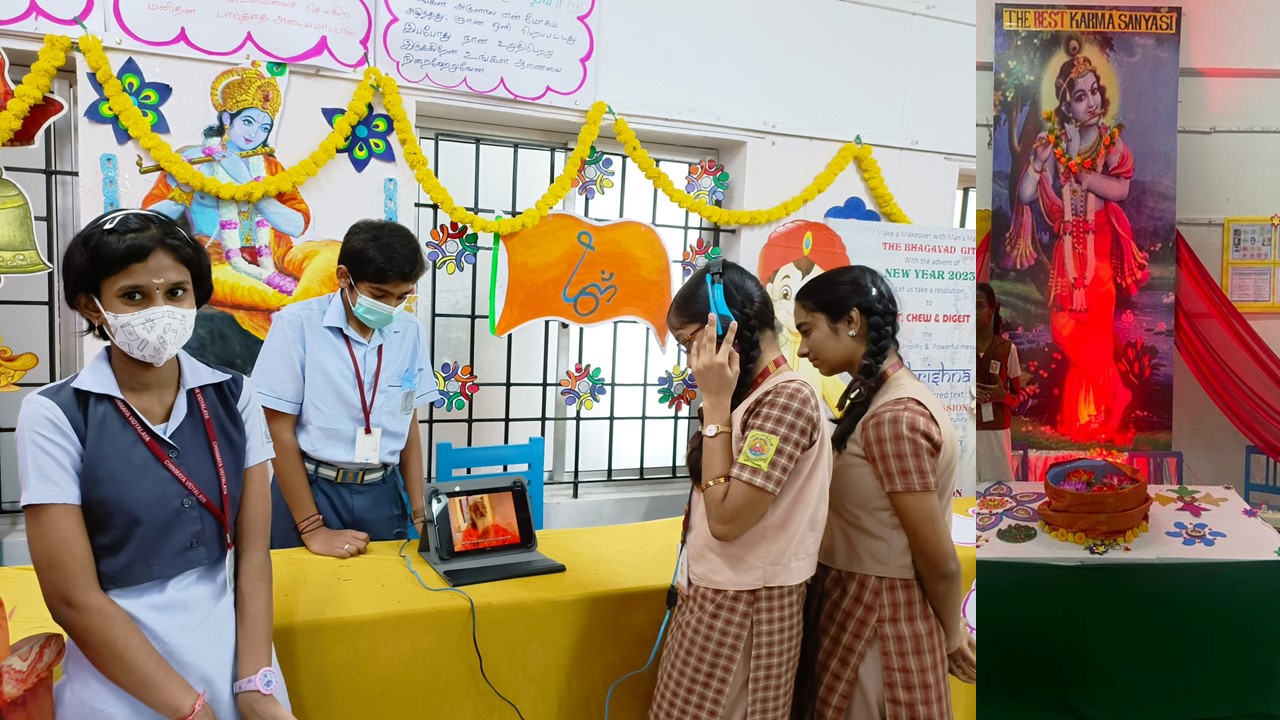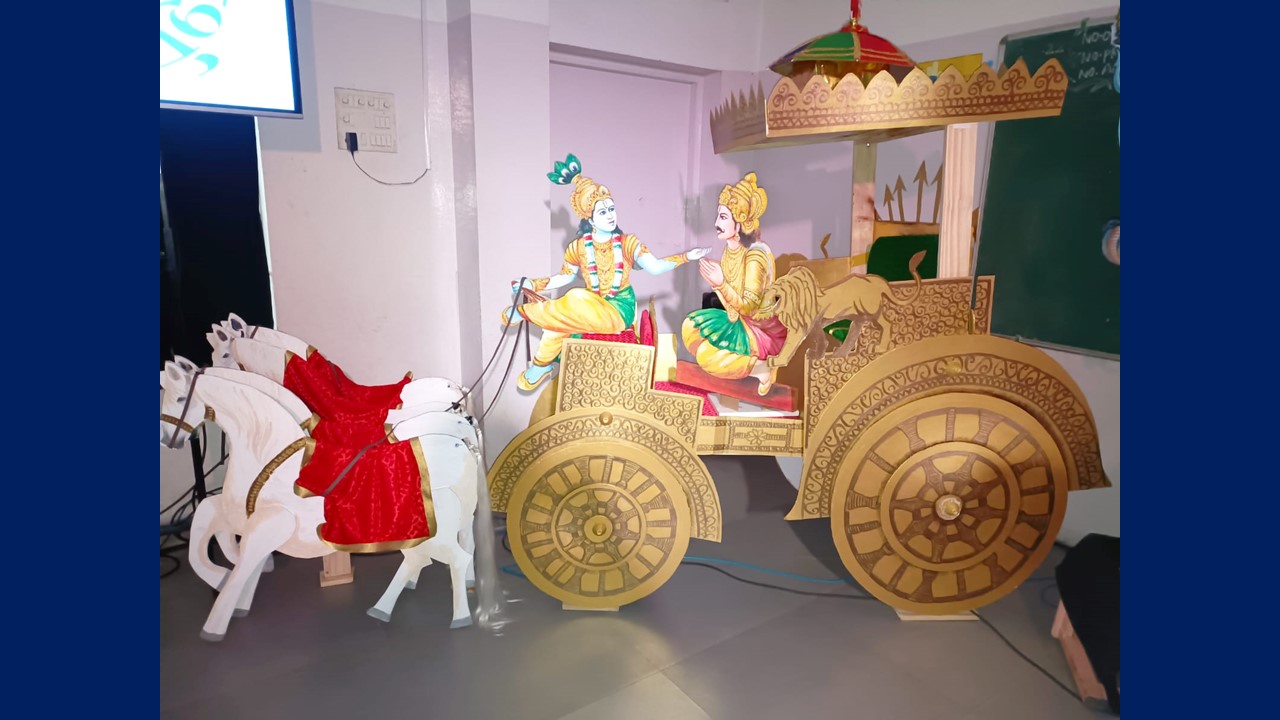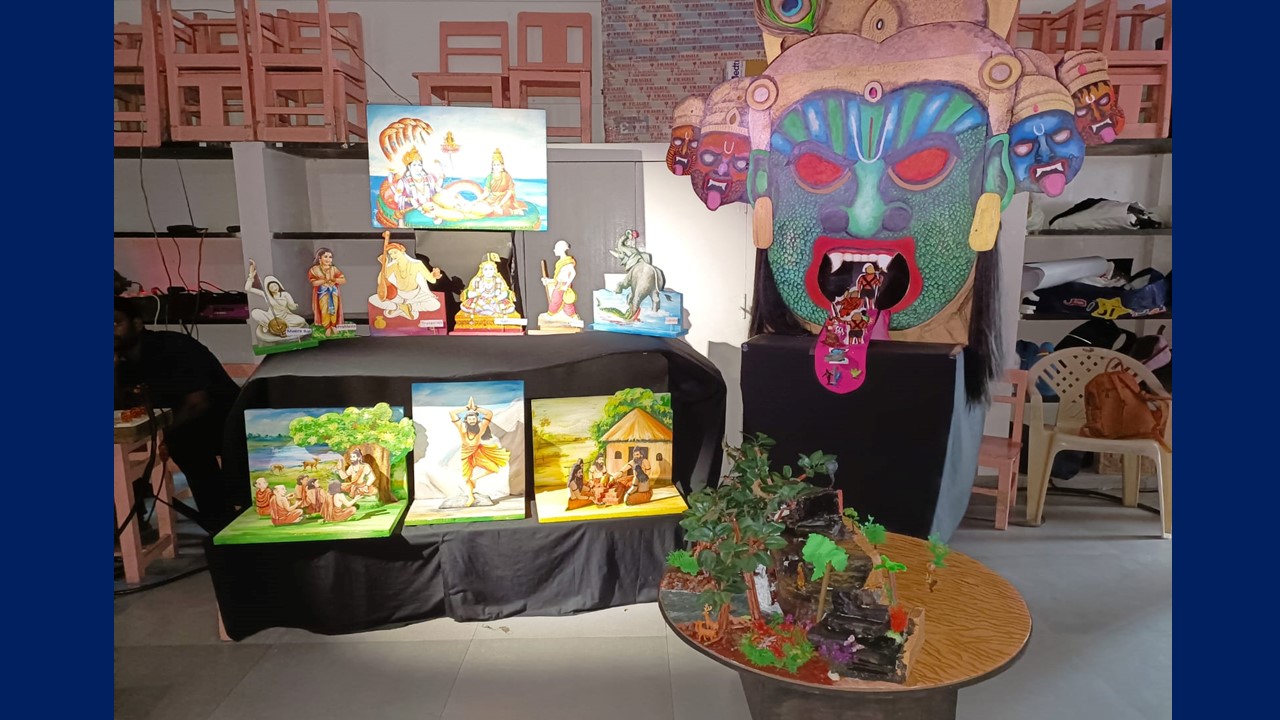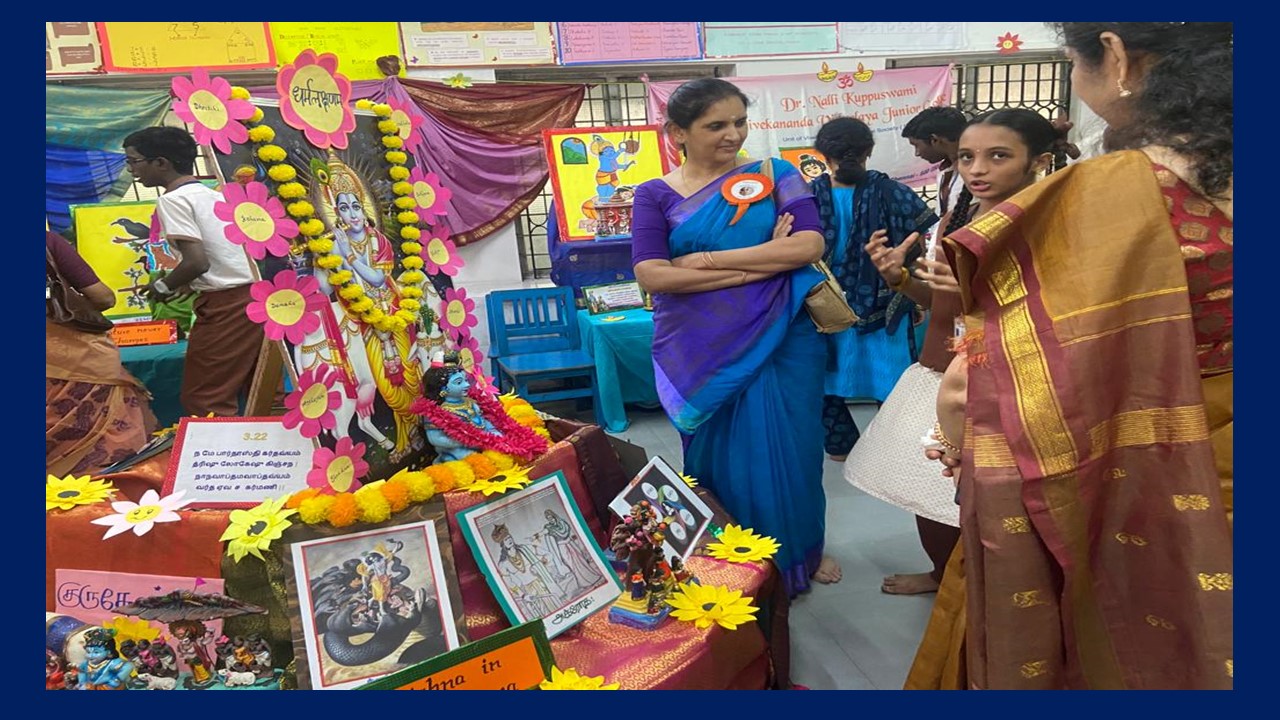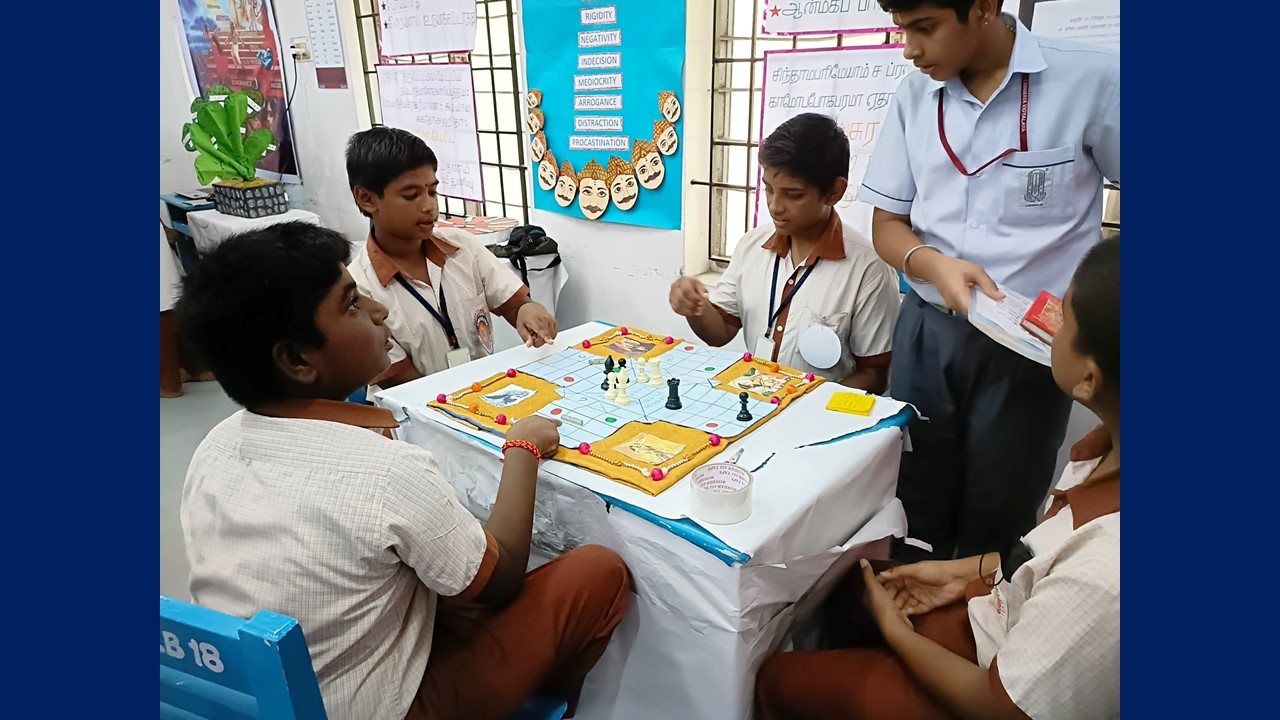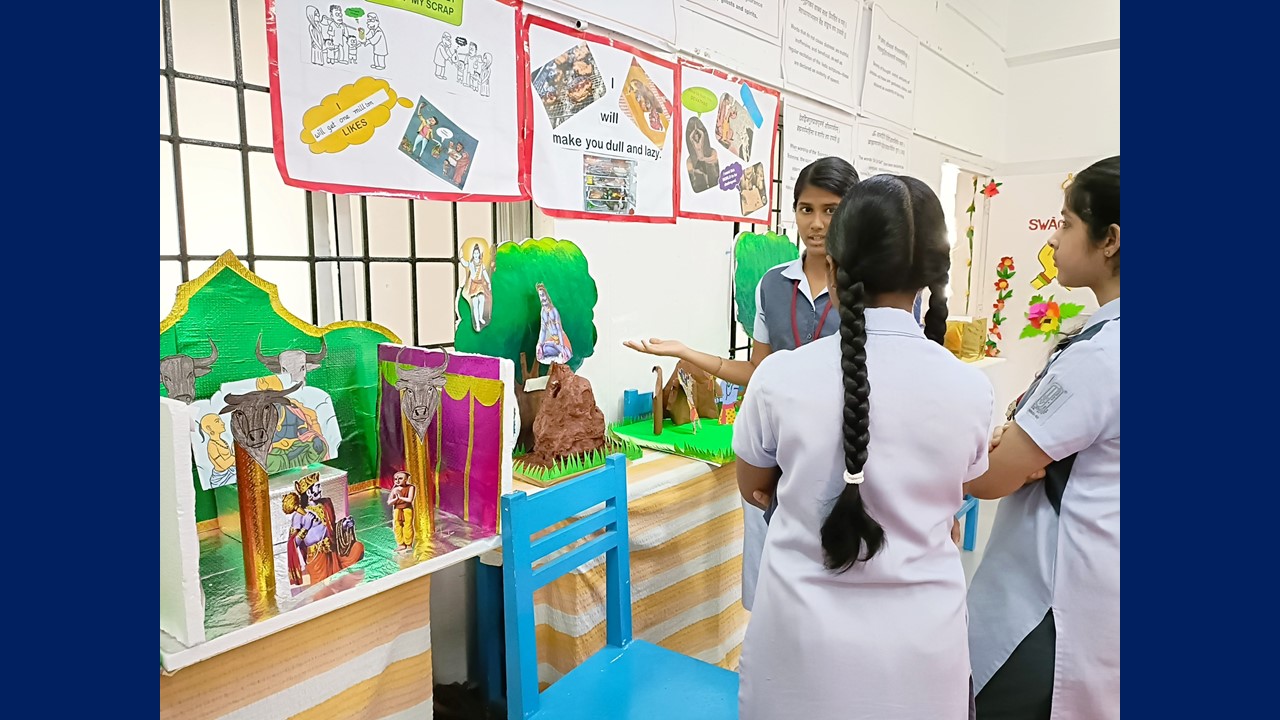 Kindergarten CCA Prize Day 2022-23
The kindergarten CCA Prize Day for the academic year 2022-23 was held on 5th January 2023 in the school auditorium.The chief guest for the program was our school aĺumni Mrs Anjana Pradeep.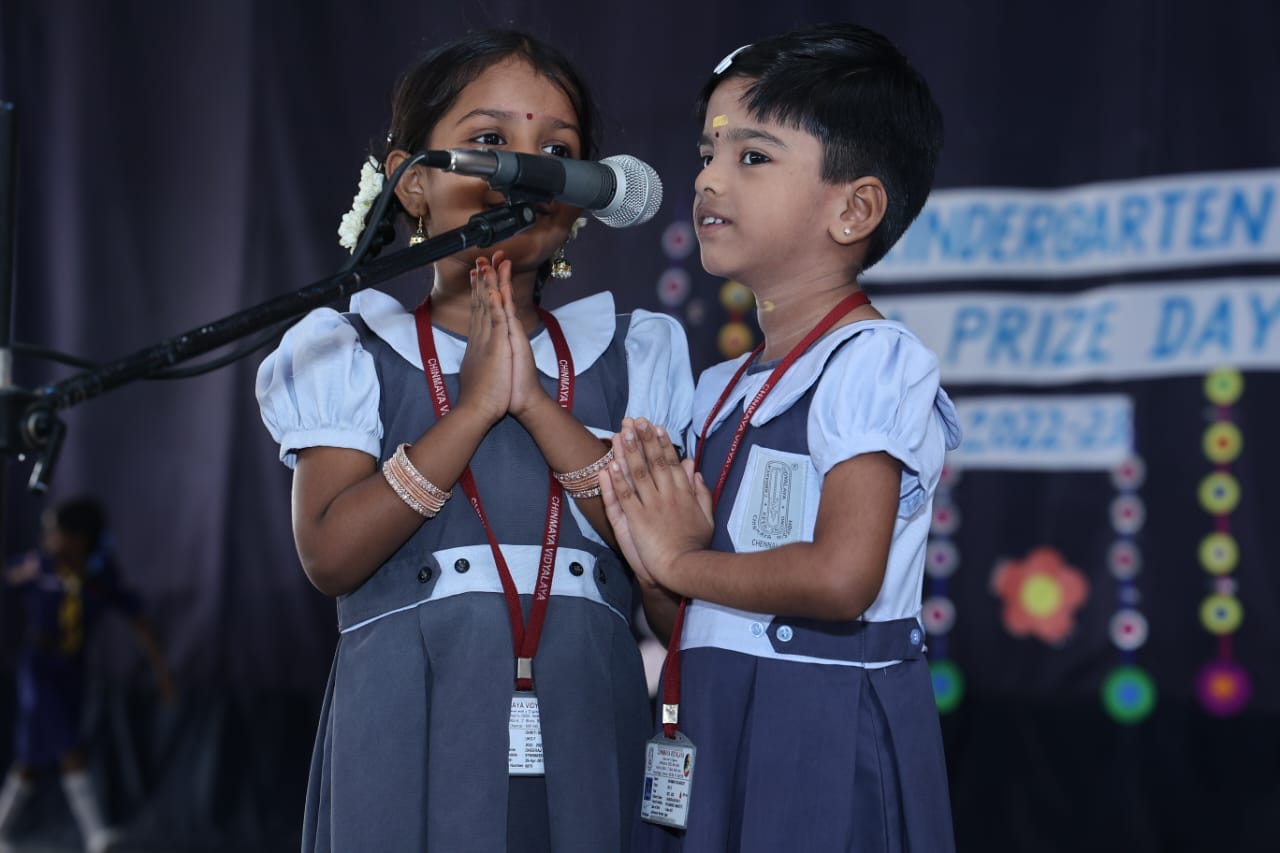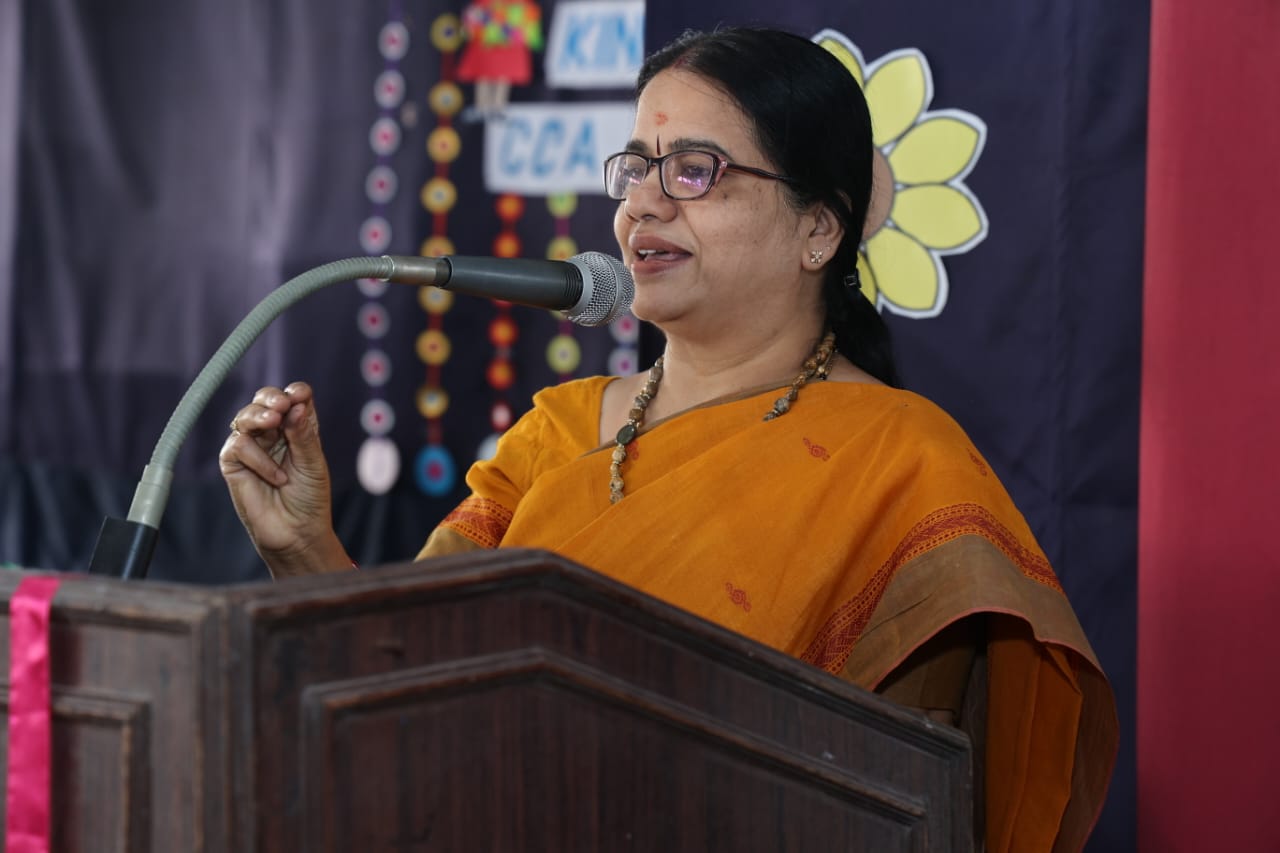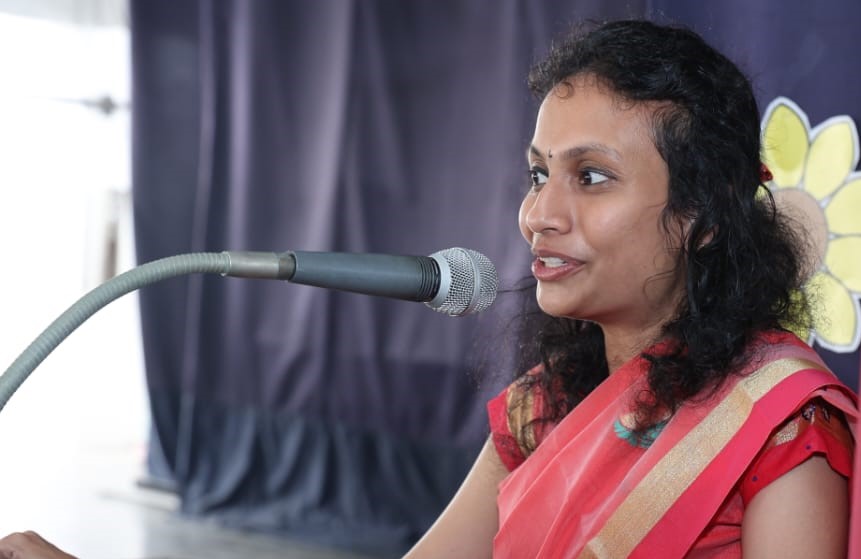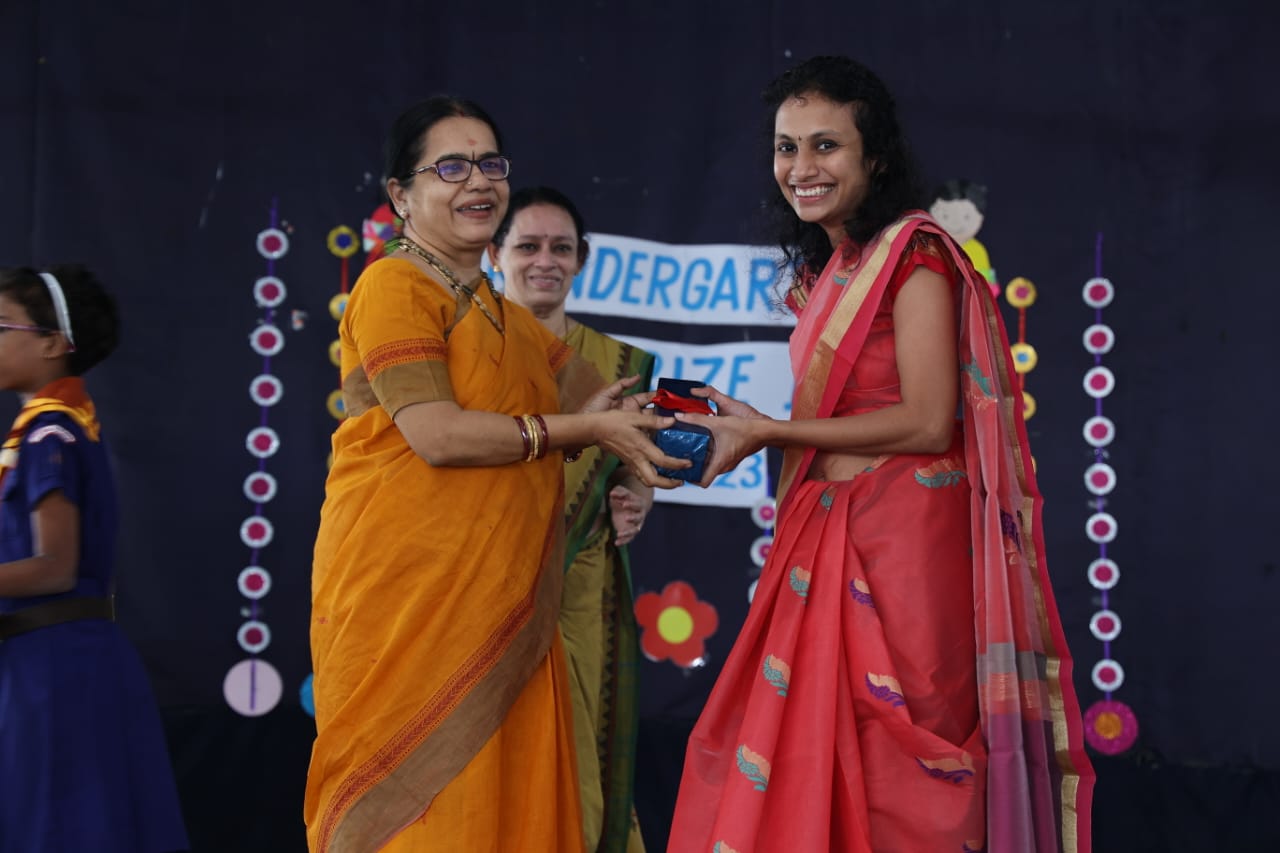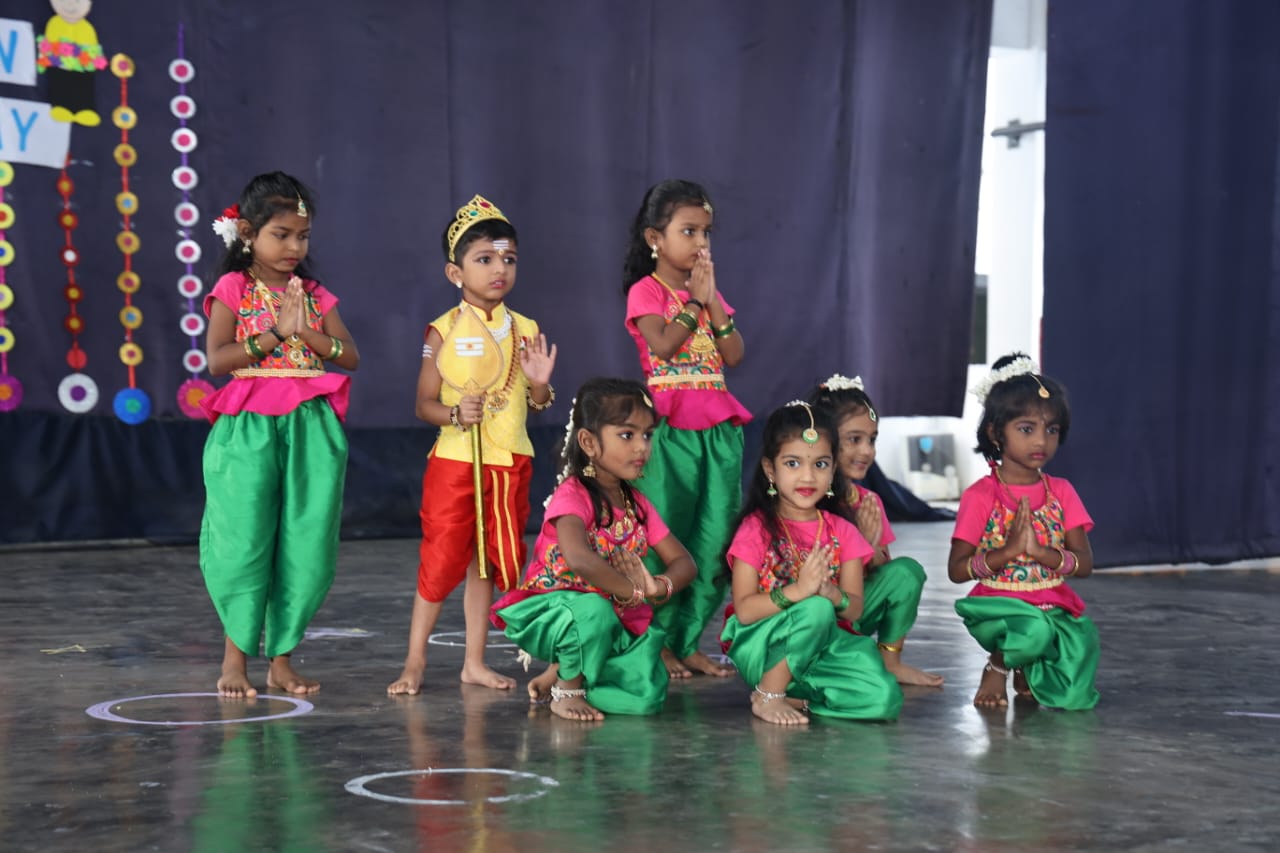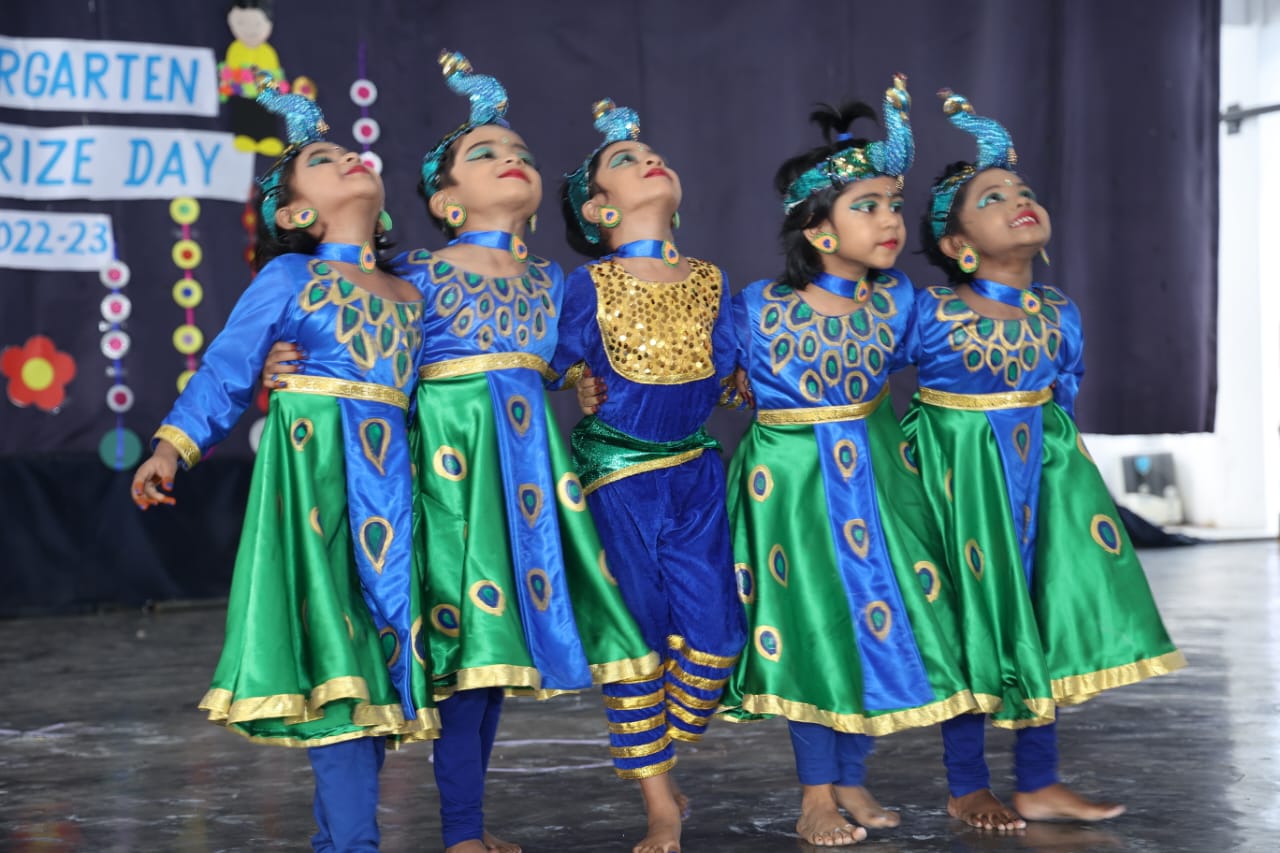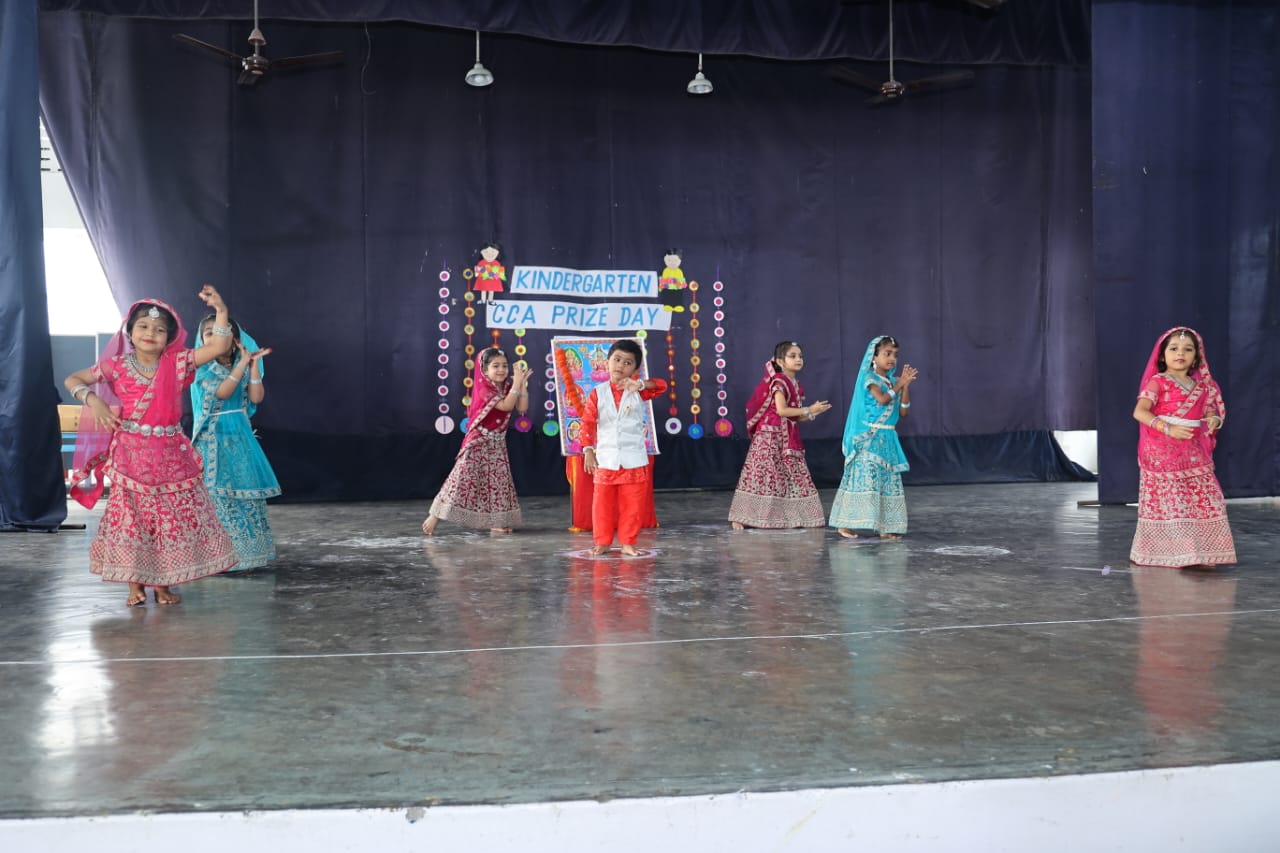 Thyagaraja Aradhana
Thyagaraja Aradhana is an annual aradhana of Telugu saint composer Thyagaraja. The aradhana is observed on Pushya Bahula Panchami day when the saint attained samadhi, where the musicians render the saint's Pancharatna Kritis. We had the Thyagaraja aaradhana at school on 11/1/23. Students sang Pancharatna kriti and Thyagaraja kritis. Our principal madam V Gowrilakshmi addressed the students and also shared her thoughts on Saint Thyagaraja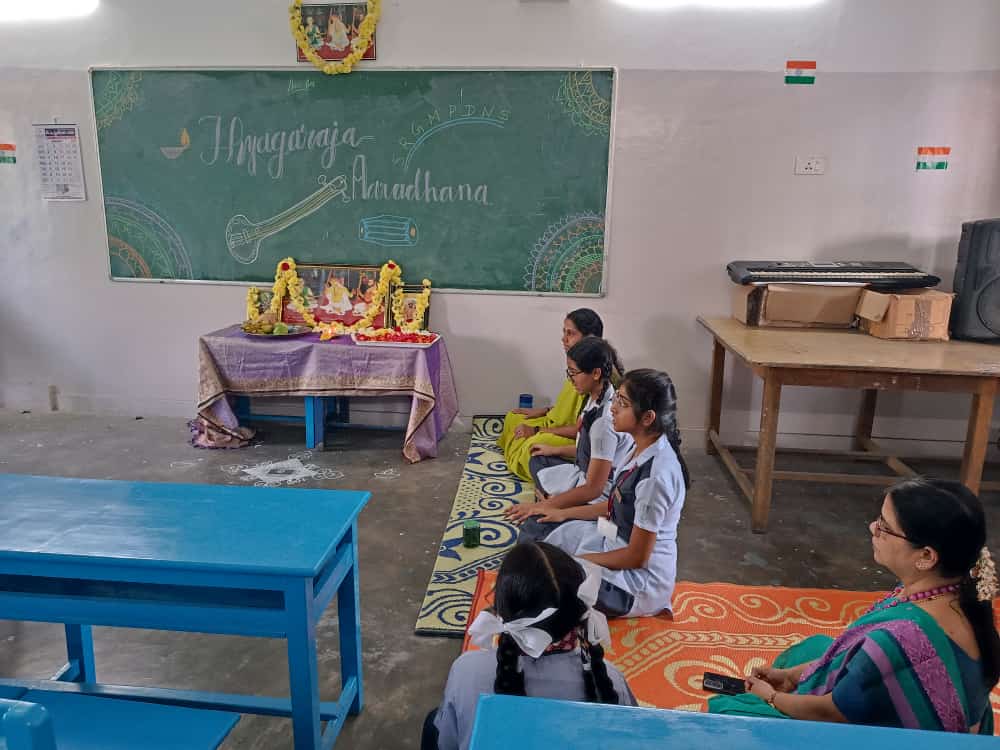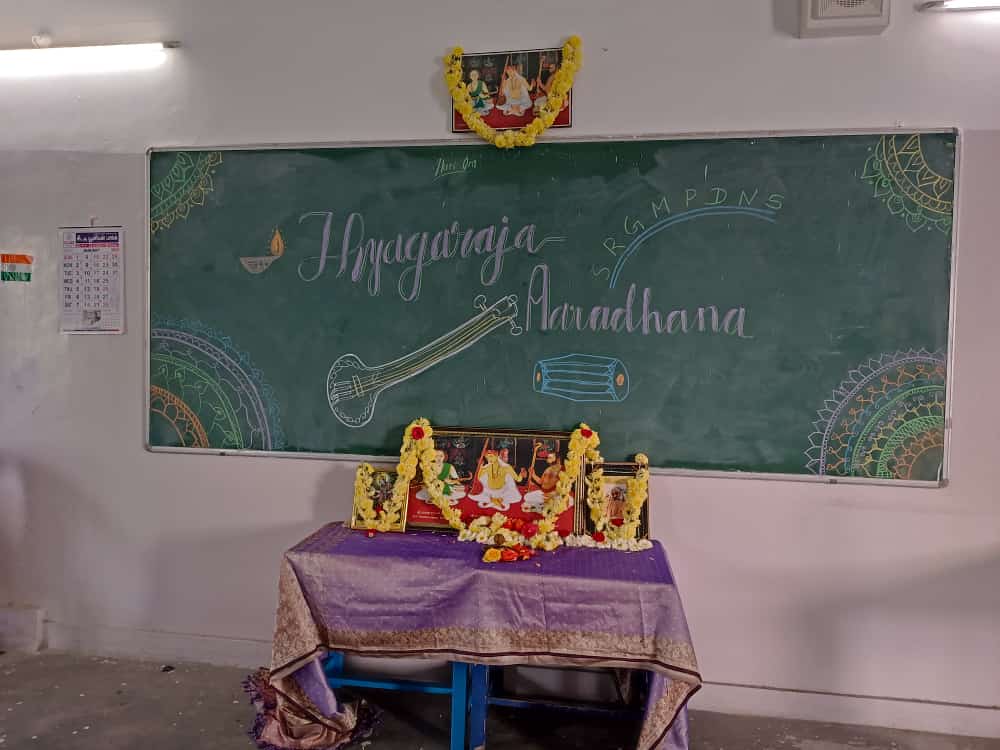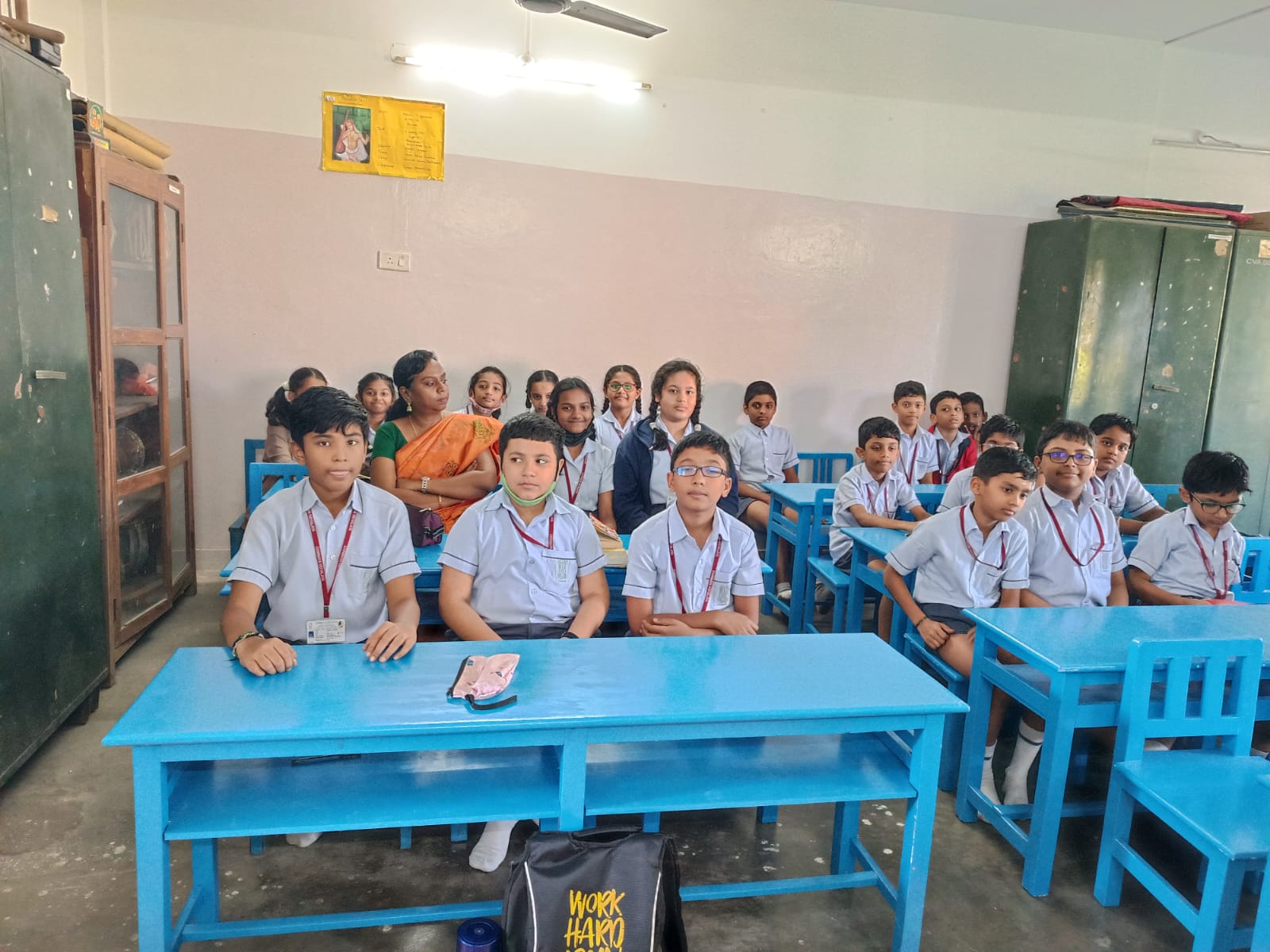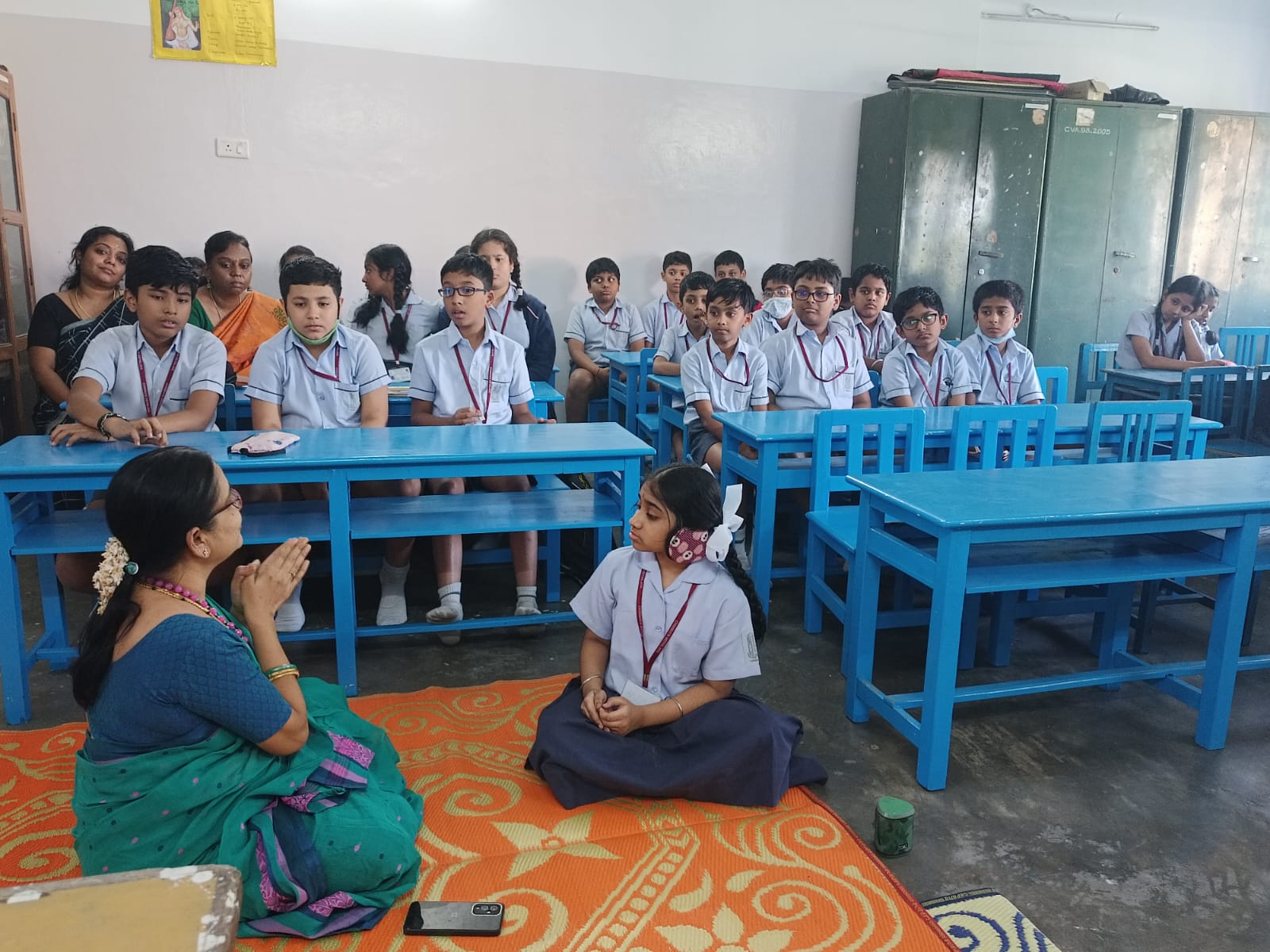 Pongal Celebration – 2023
Pongal was celebrated in a grand manner on 12th January 2023 at Chinmaya Vidyalaya, Anna Nagar. The pongal pot was kept on a firewood stove and when the dish boiled and overflowed, everyone gathered around shouted 'Pongalo Pongal' in great joy. Students from class I to XII participated in various cultural events like Karagattam, Gummiattam, Silambattam, Oyilattam and performed the martial art Kalari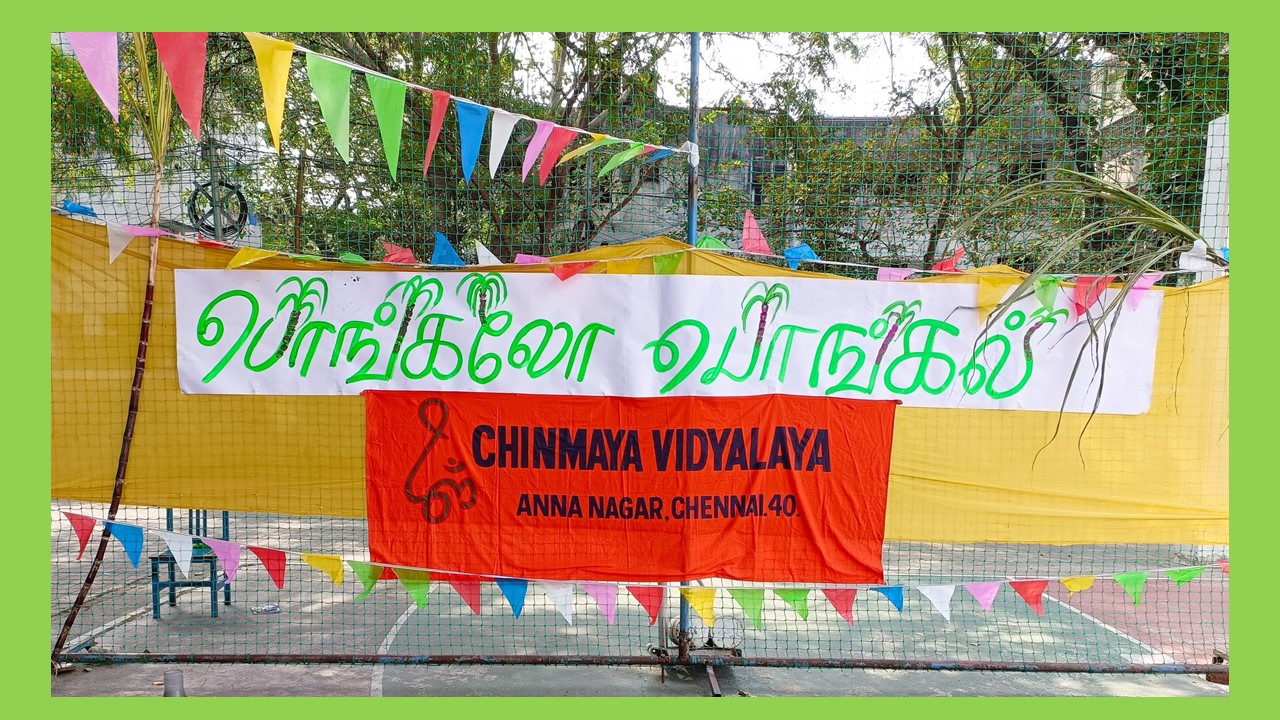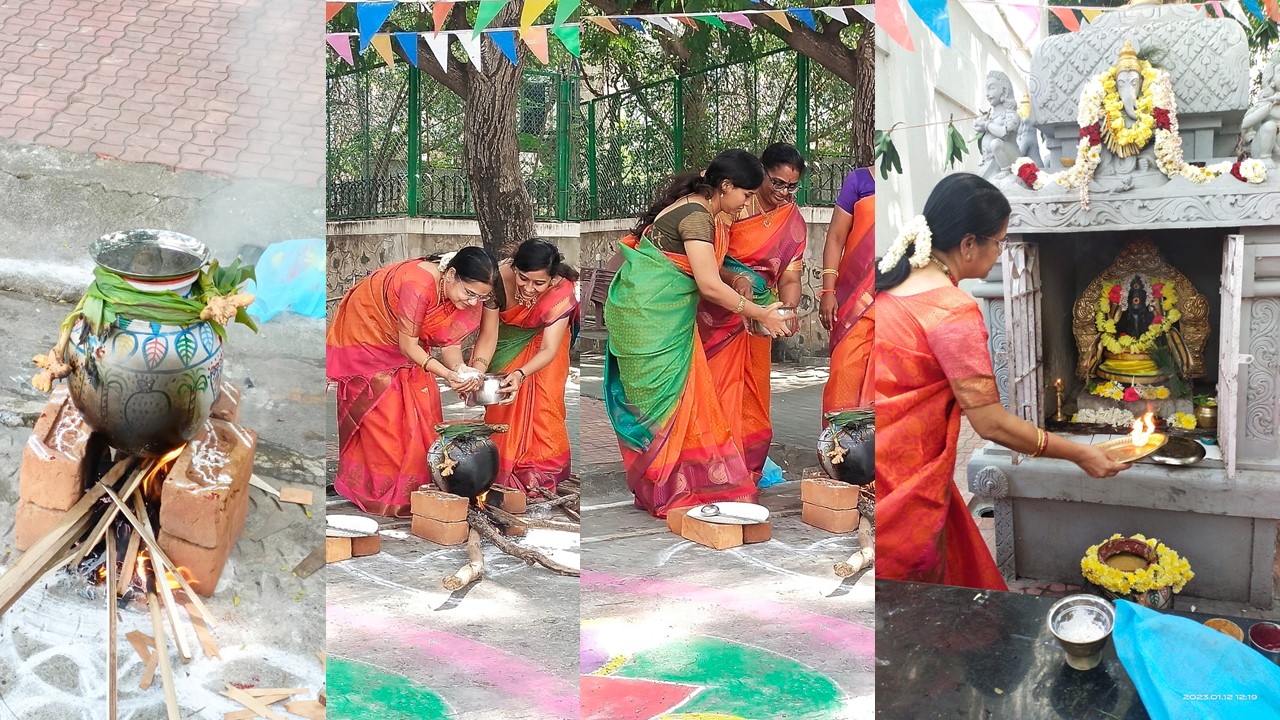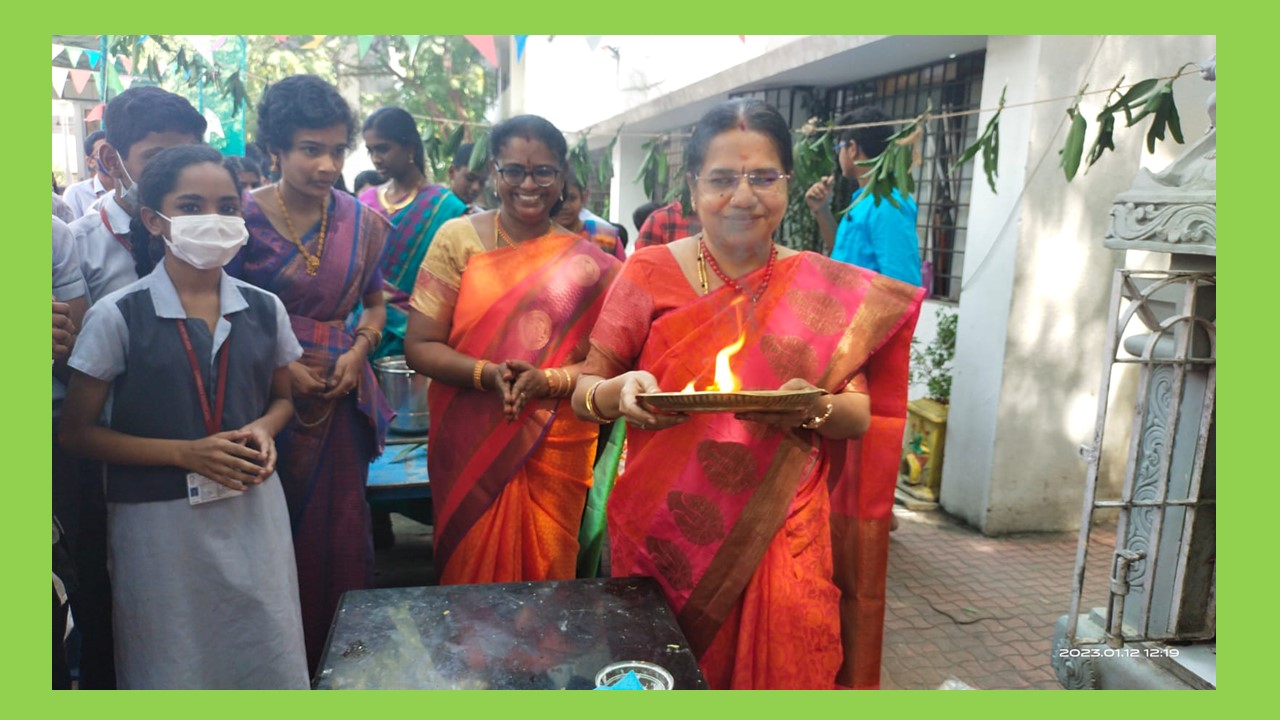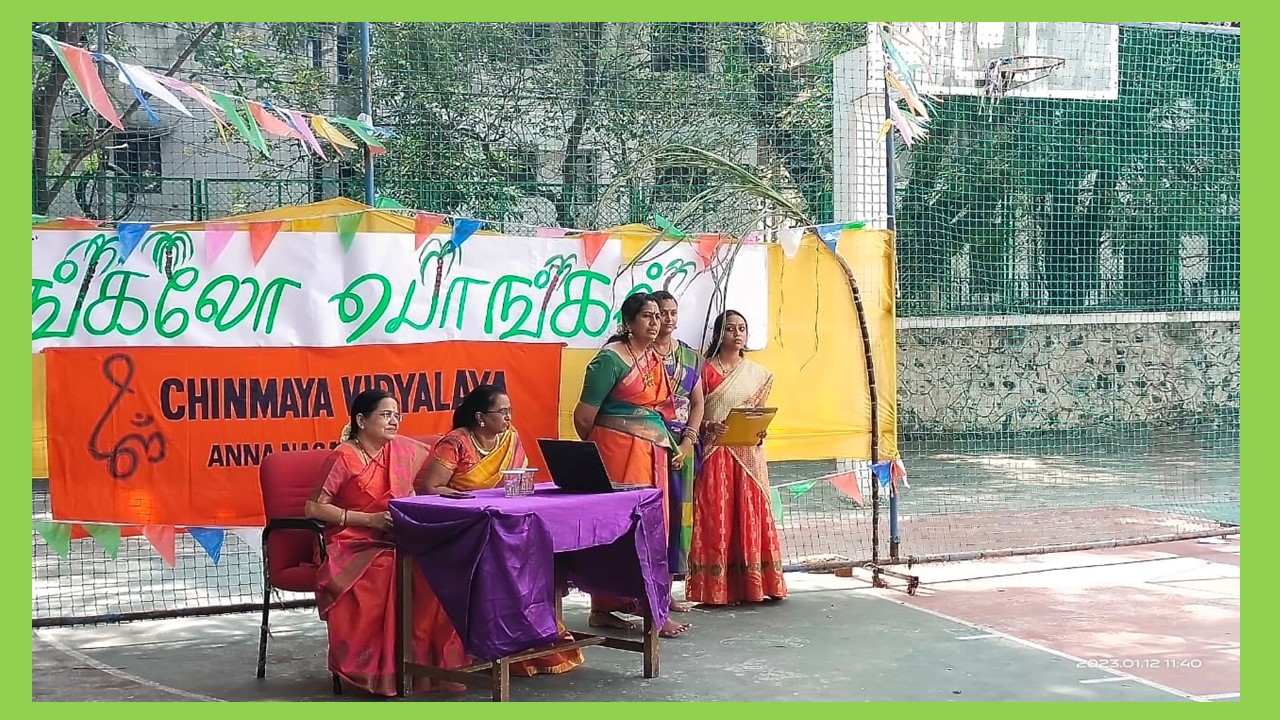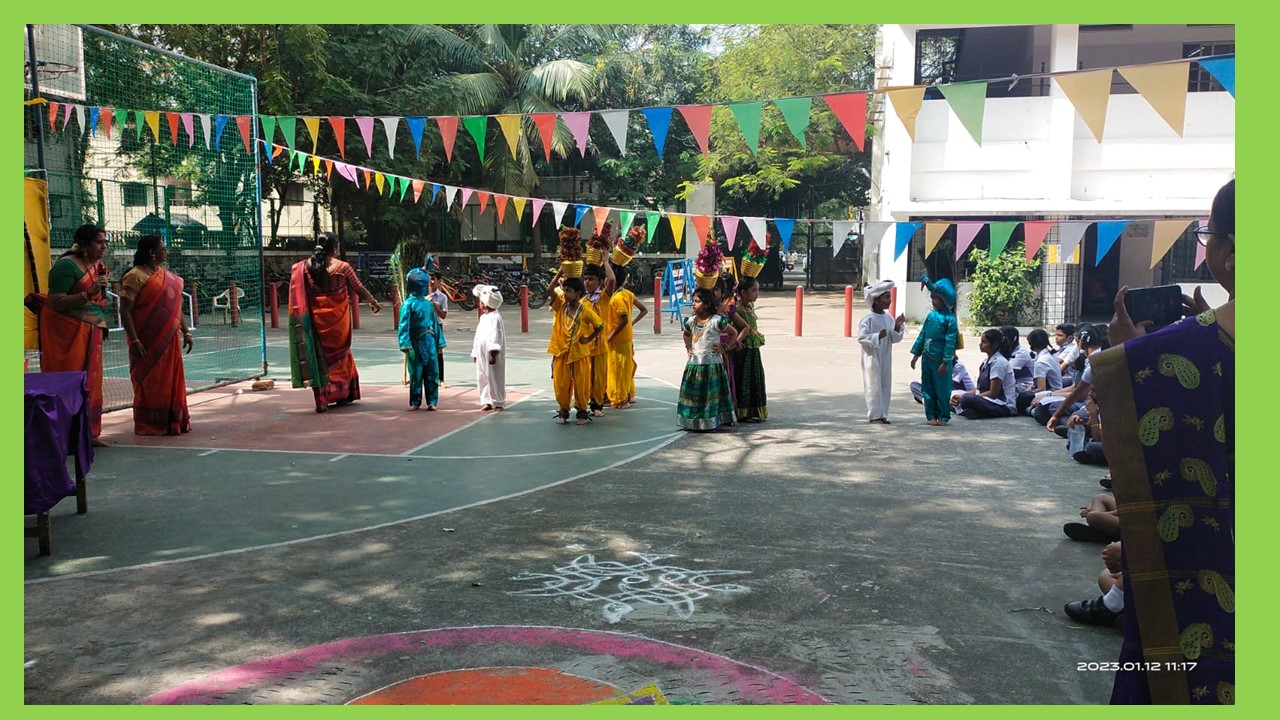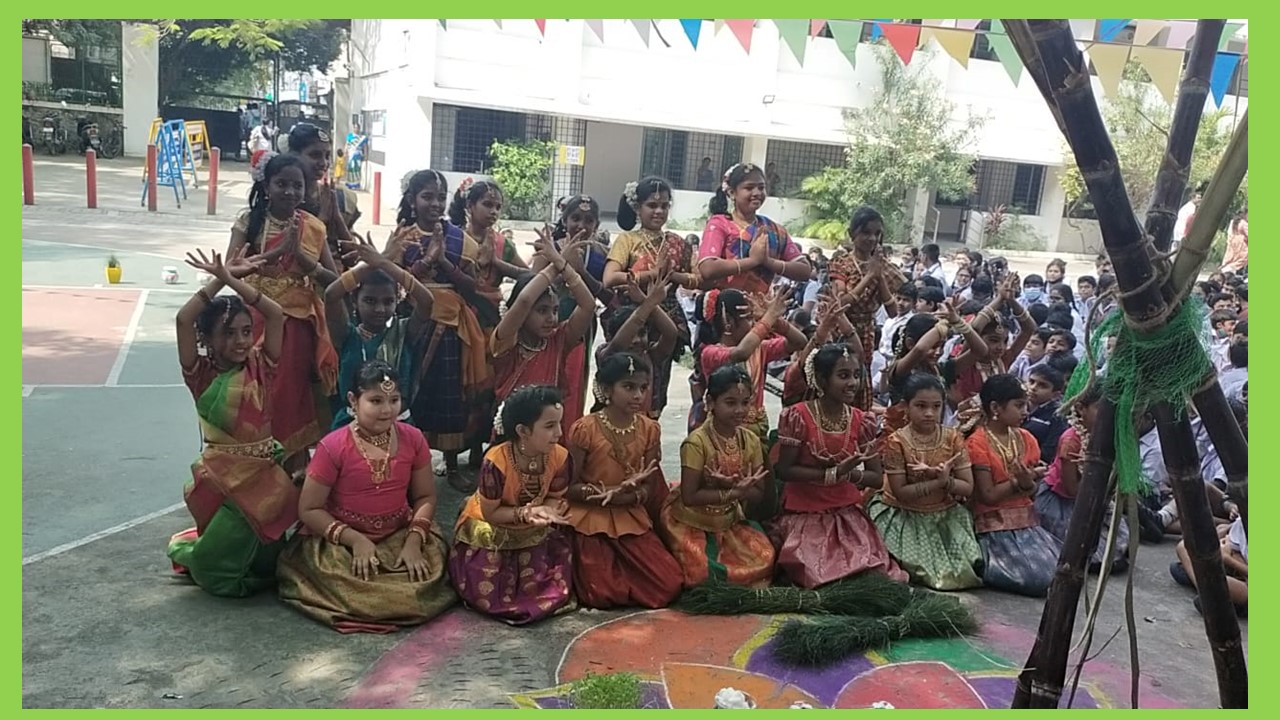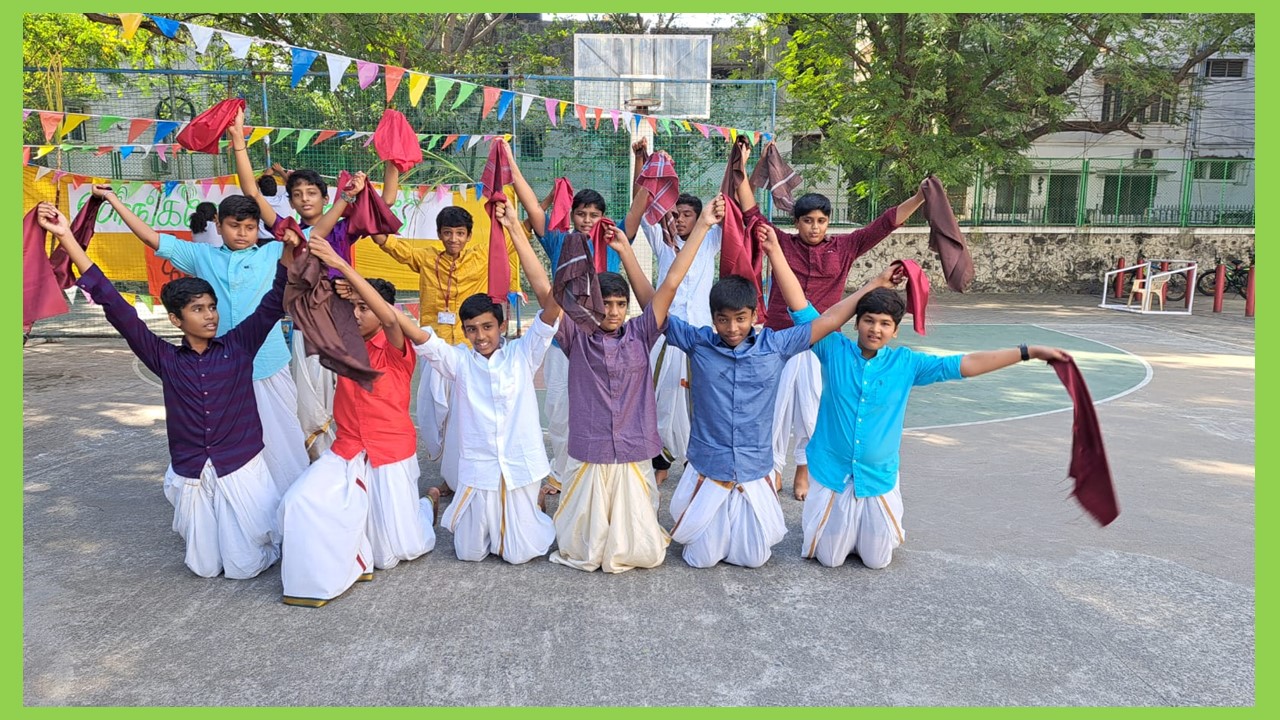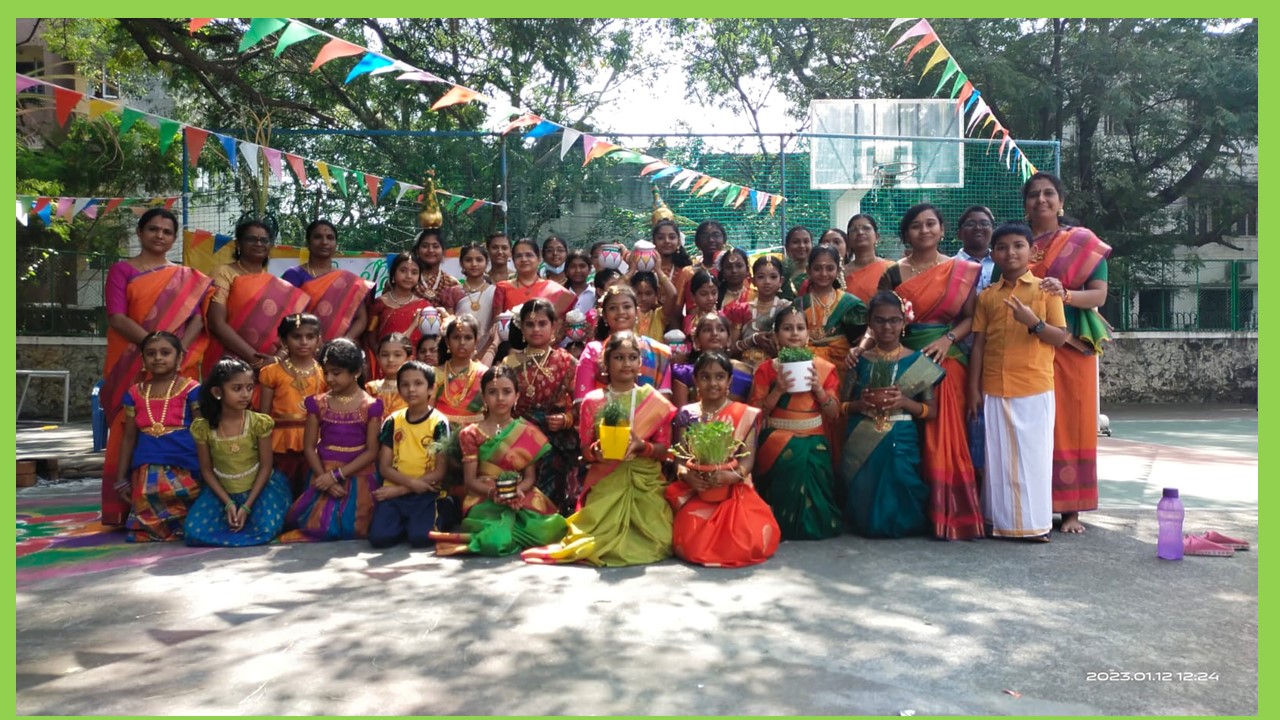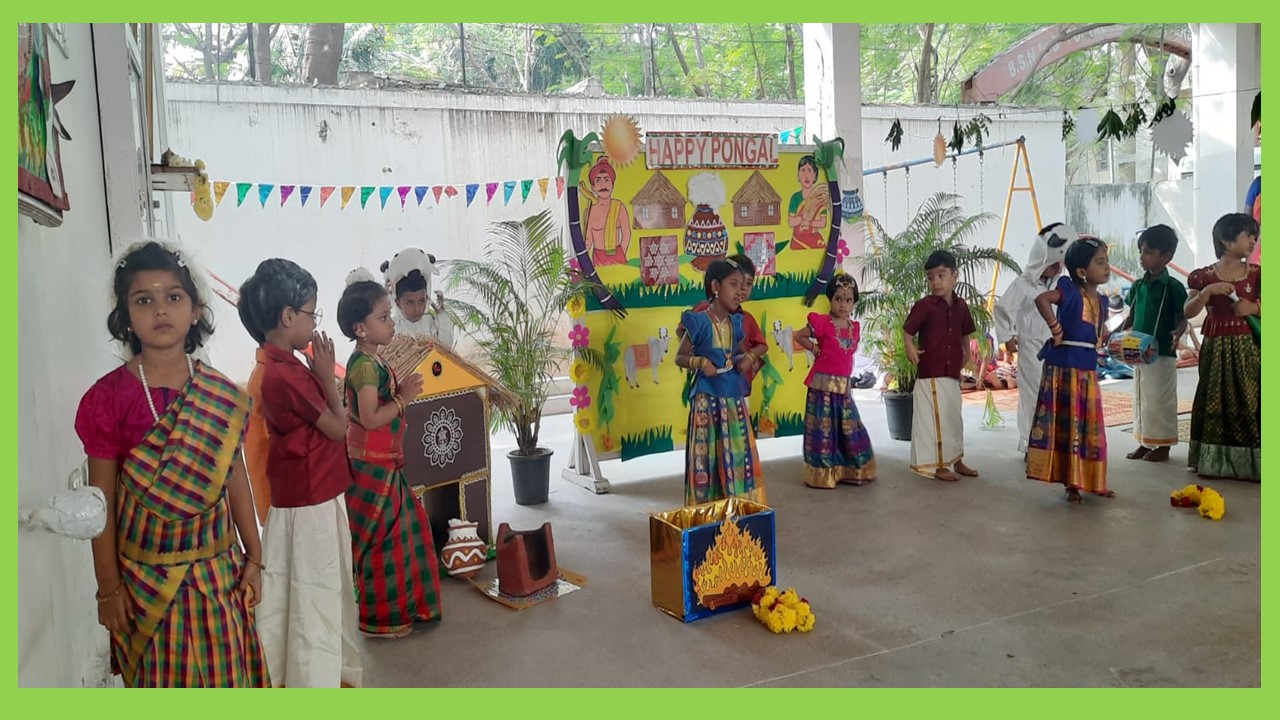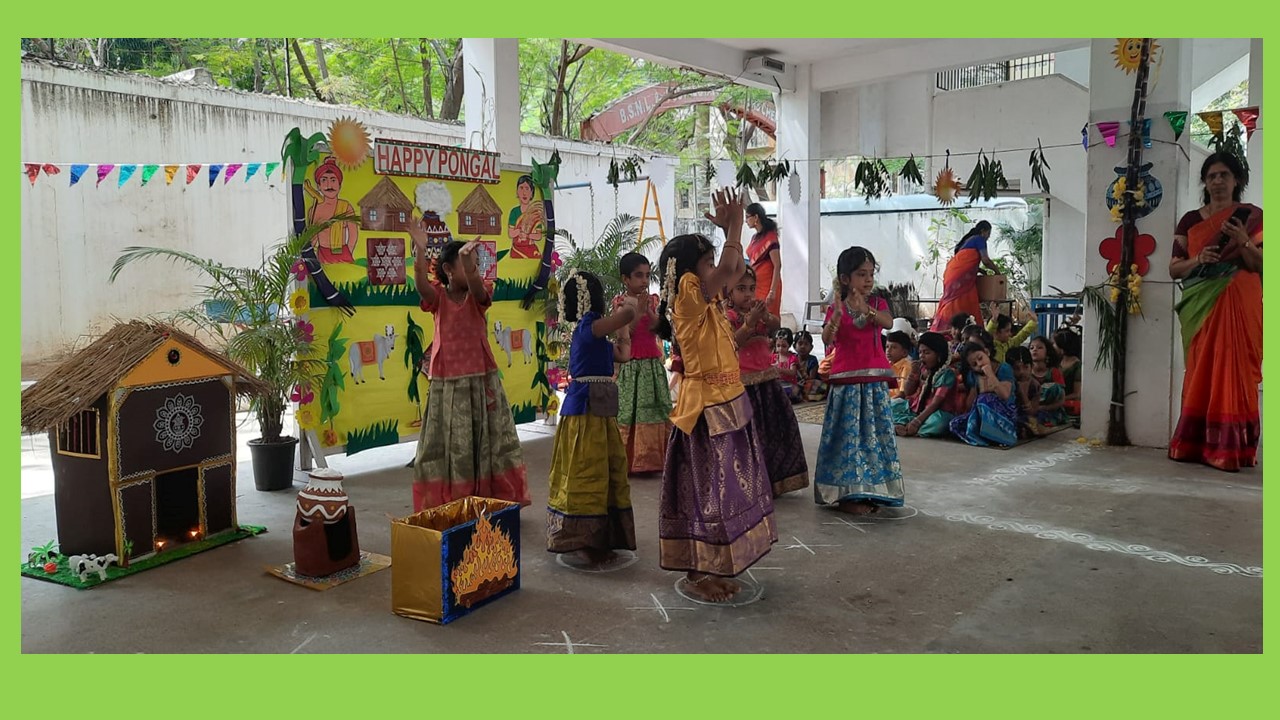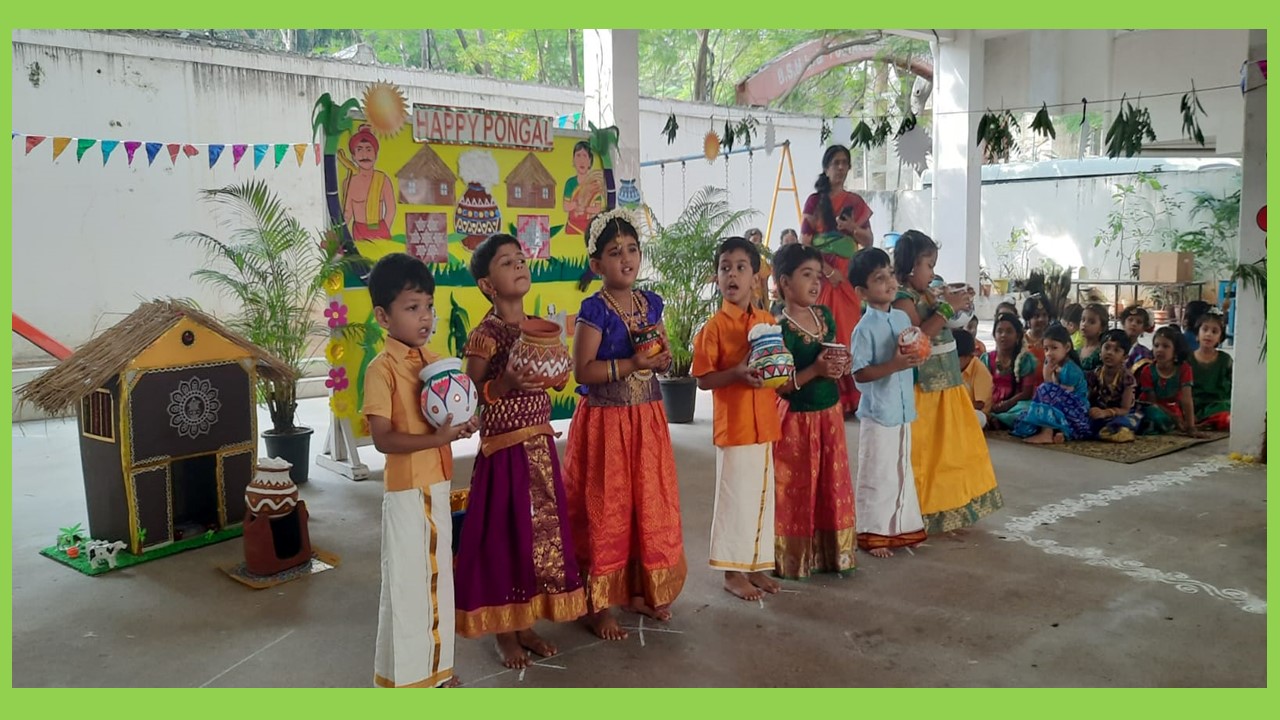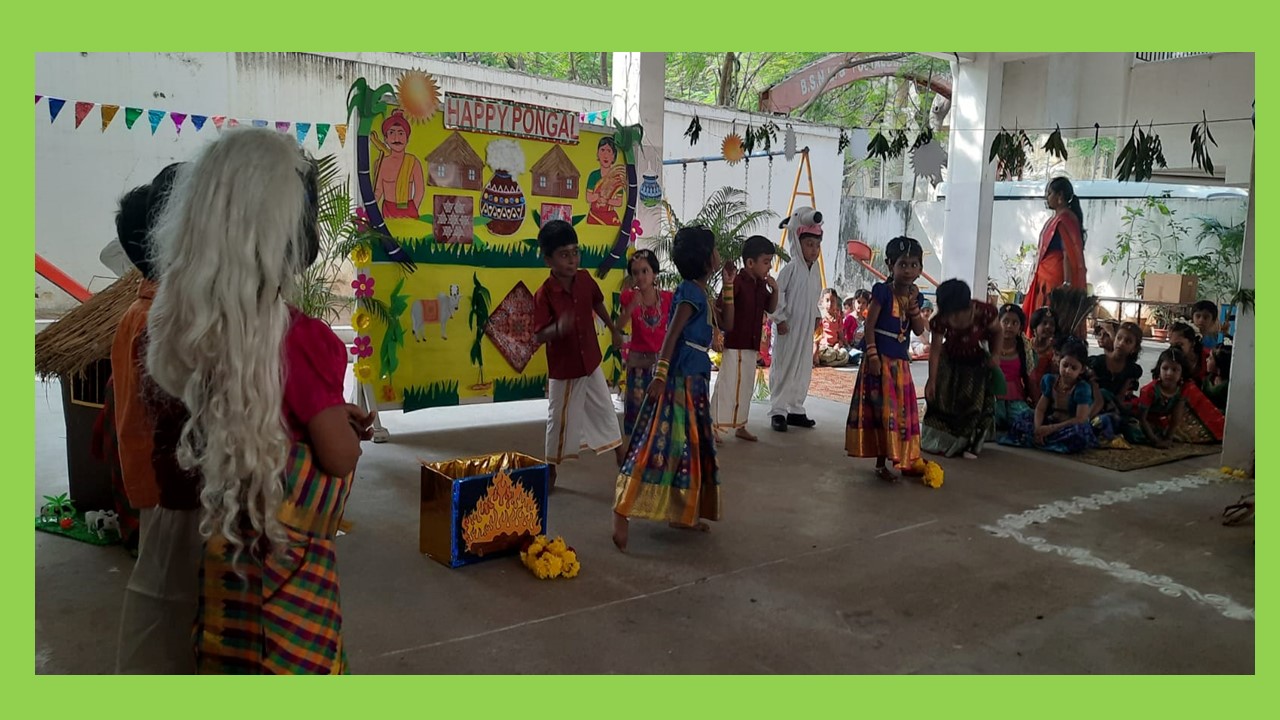 Educational tour – Class VI, III, IV, V
Chinmaya Vidyalaya, Anna Nagar organized an educational tour for the students of class VI to Pondicherry. A one-day trip to VGP- Marine Kingdom was organised for grades 3,4 and 5 students. They explored the Marine world, where in they learnt about various types of fishes and their habitats. They also enjoyed the mermaid show. The exploration made them inquisitive about the marine species and the importance of conserving them for a balanced ecosystem. The trip was not only knowledgeable and enjoyable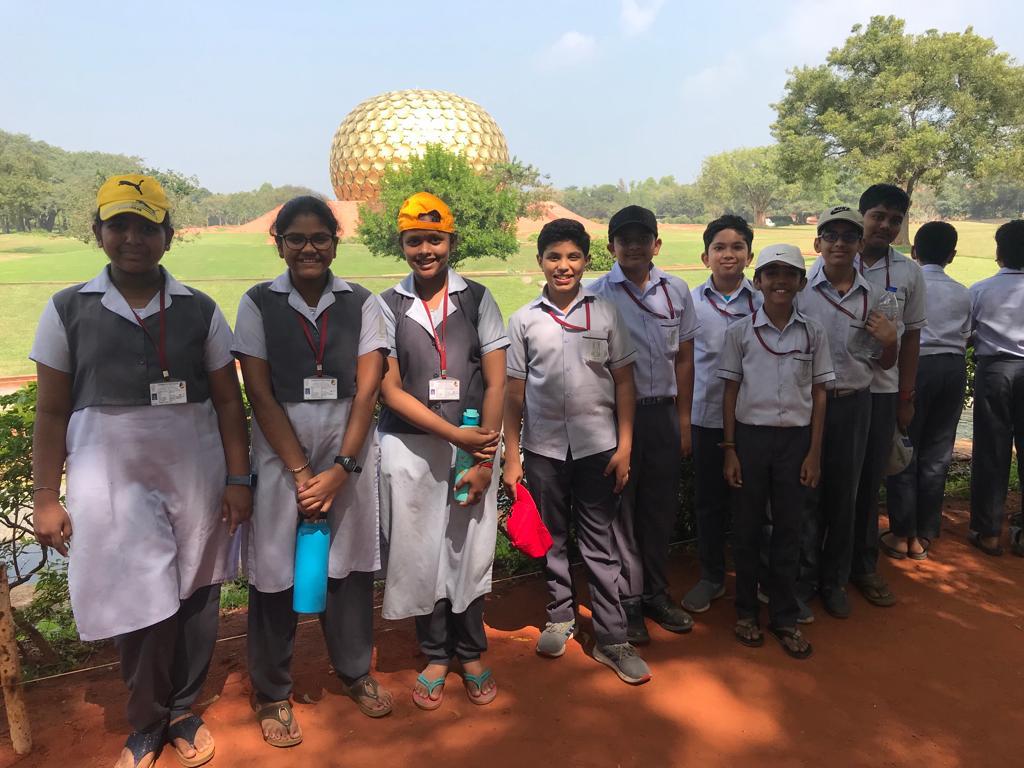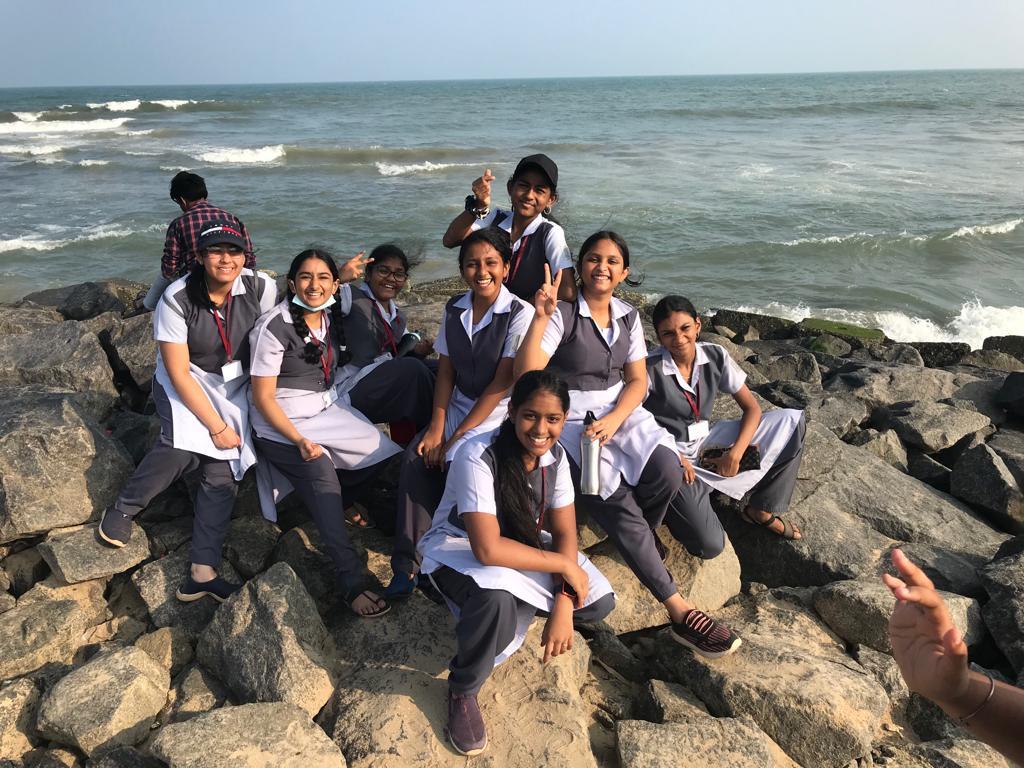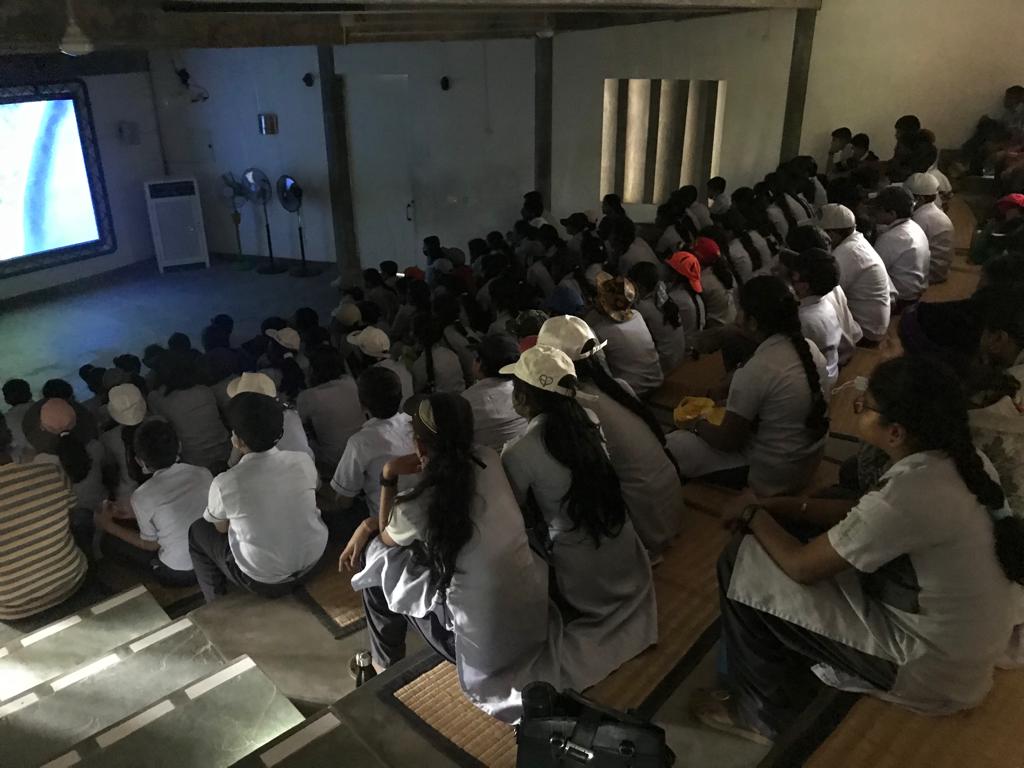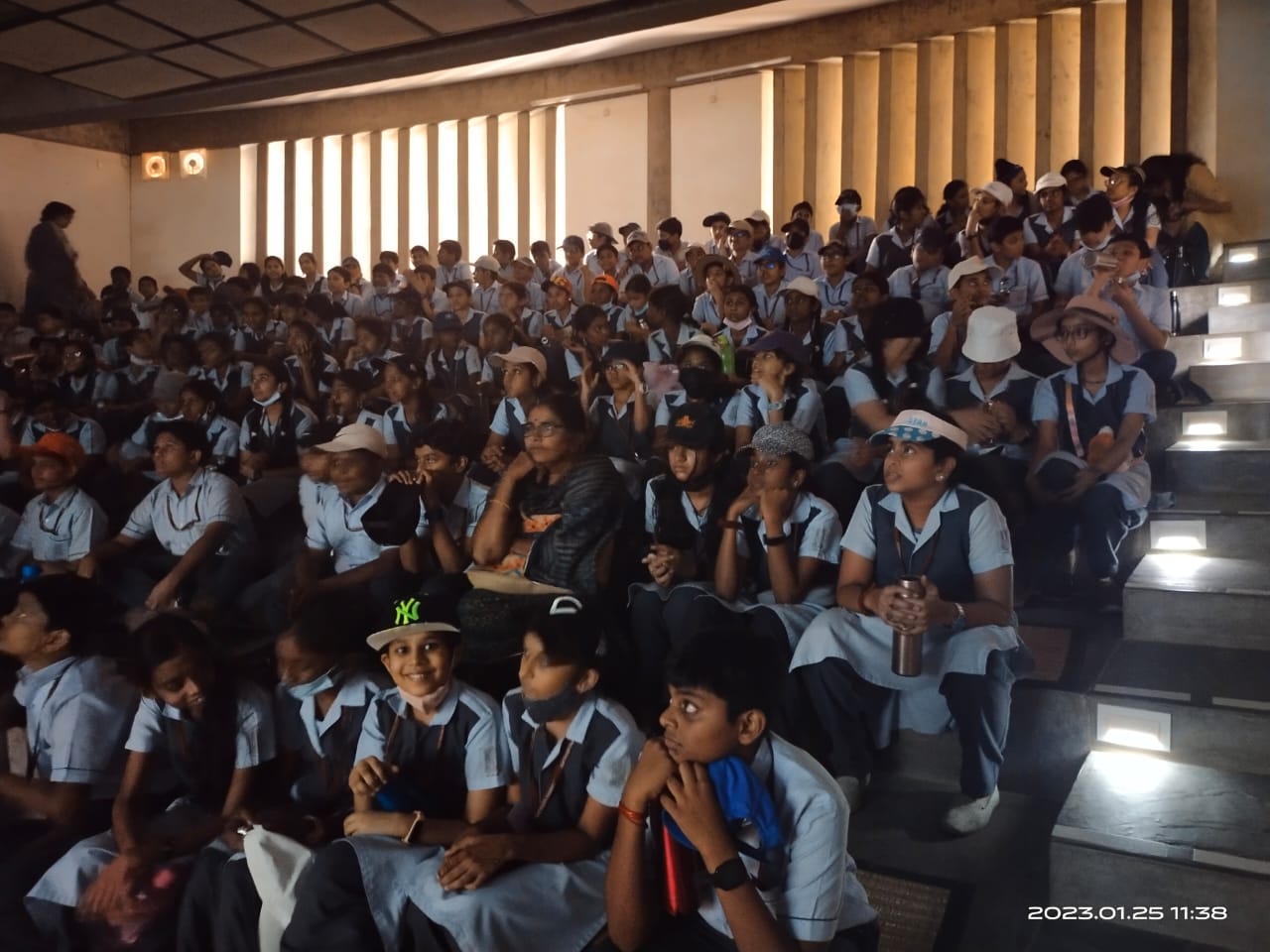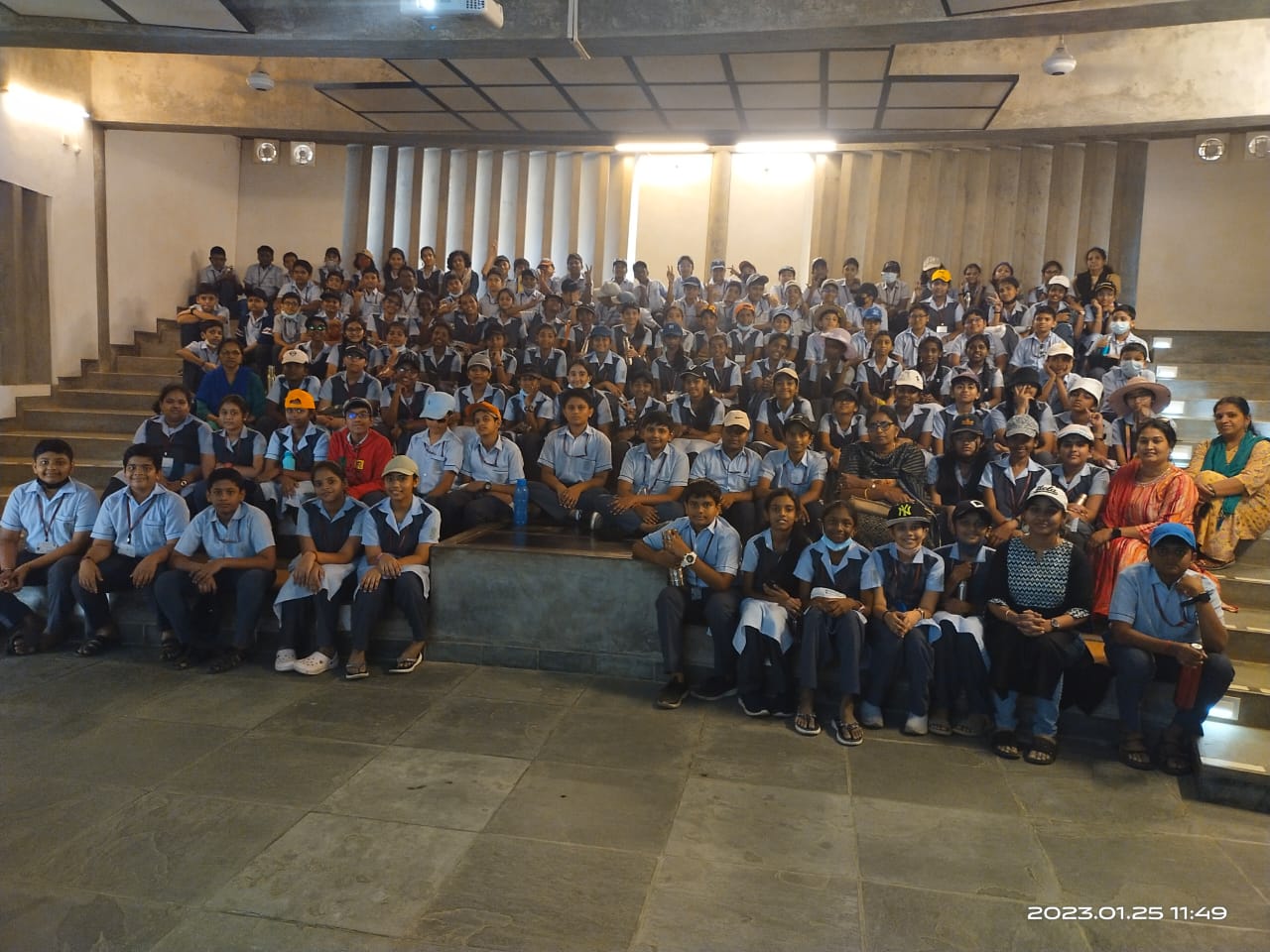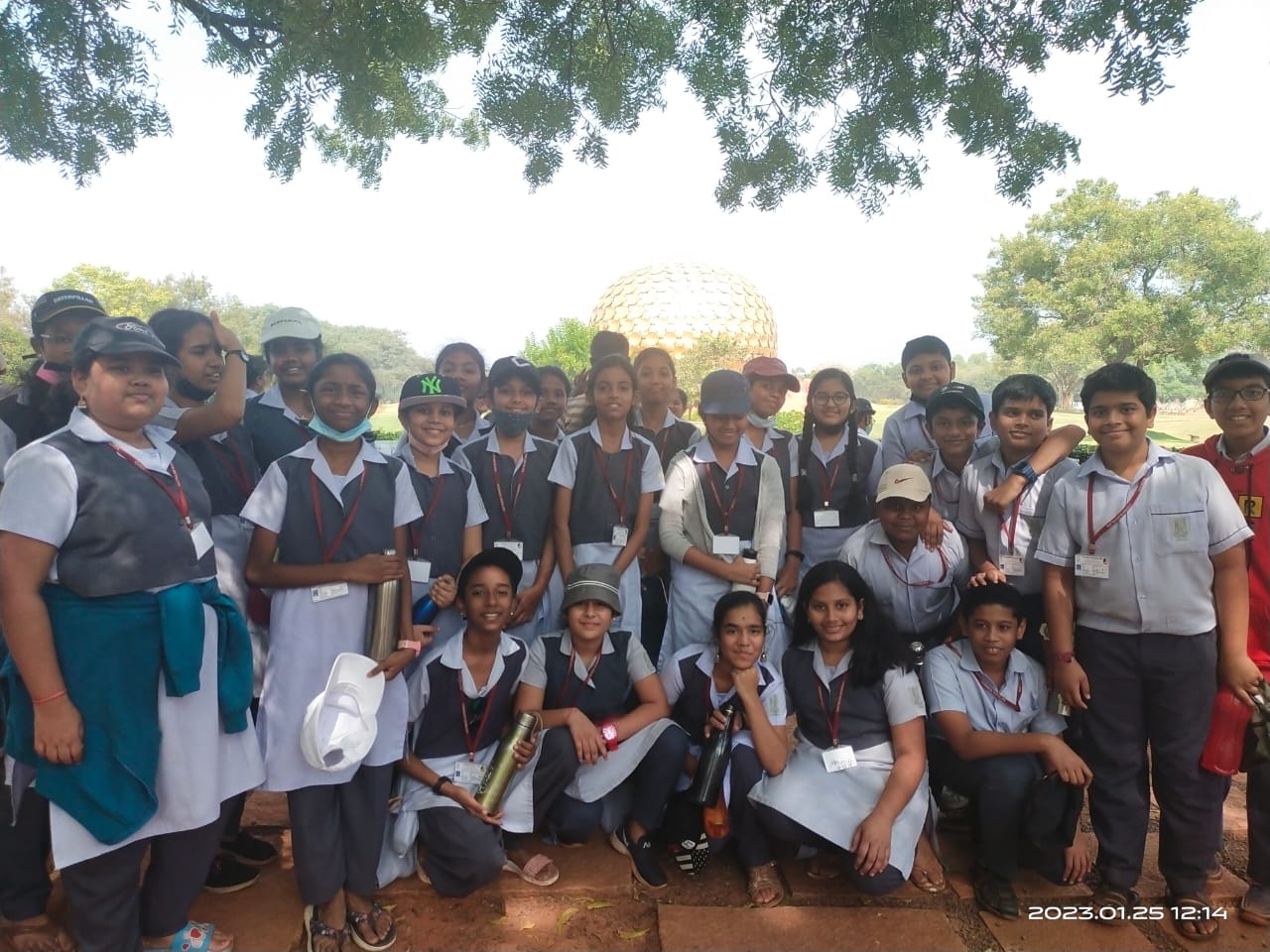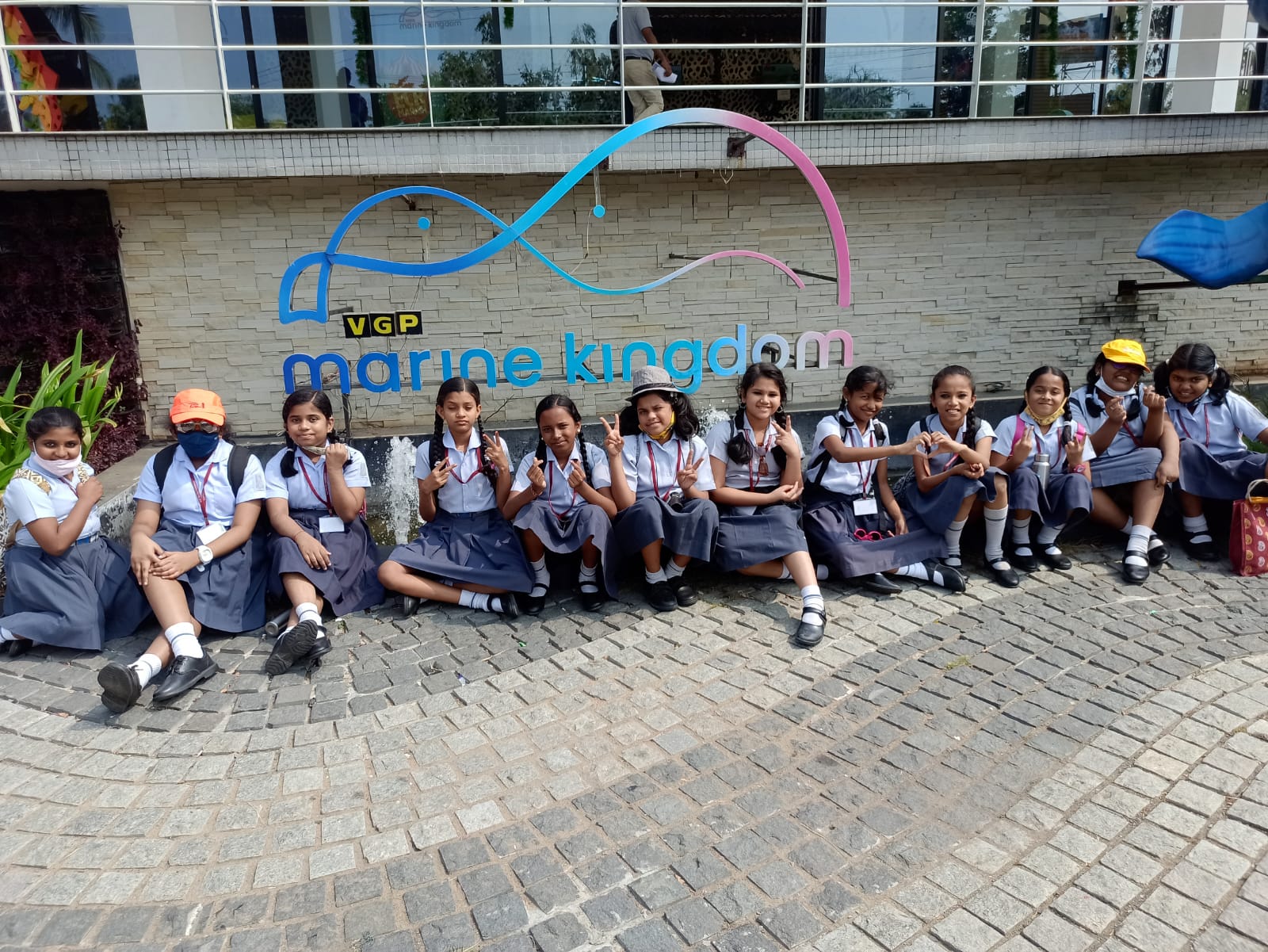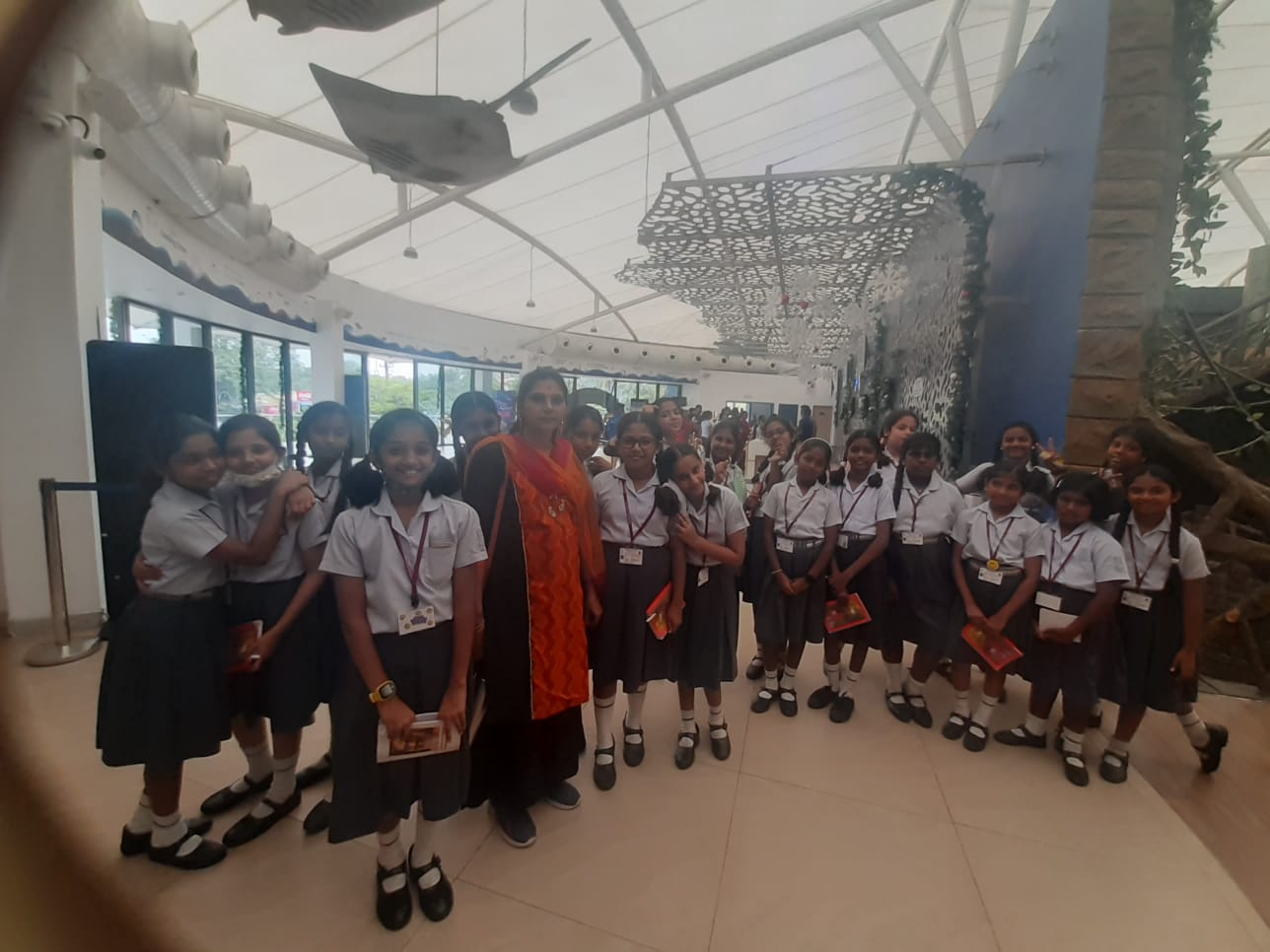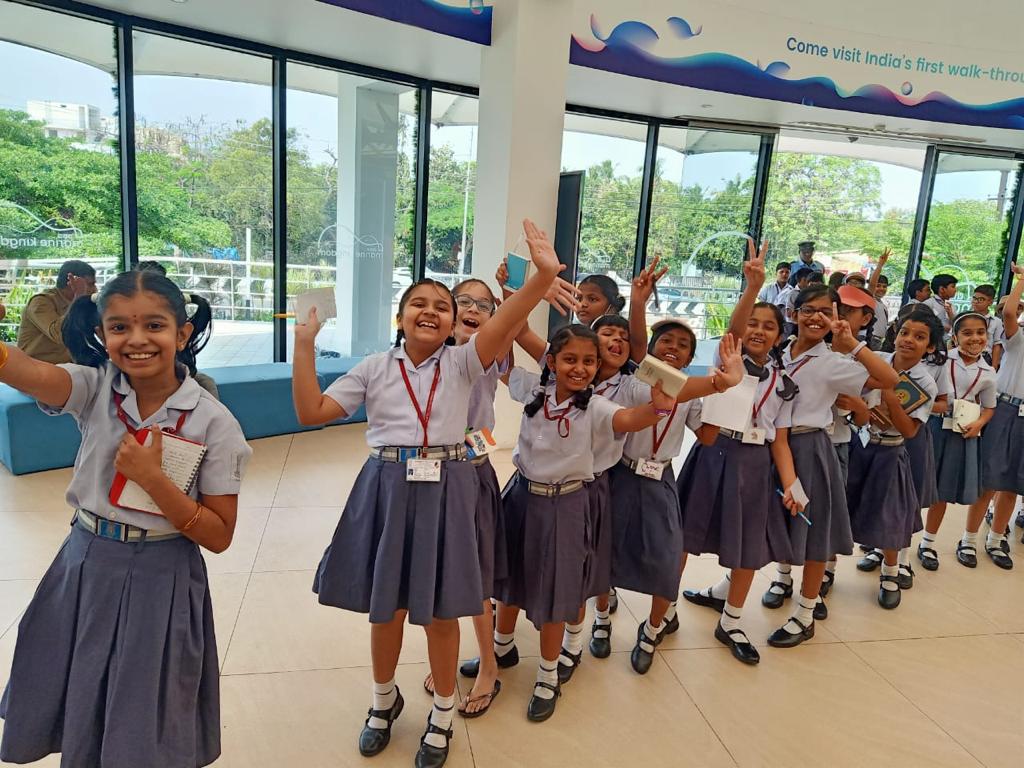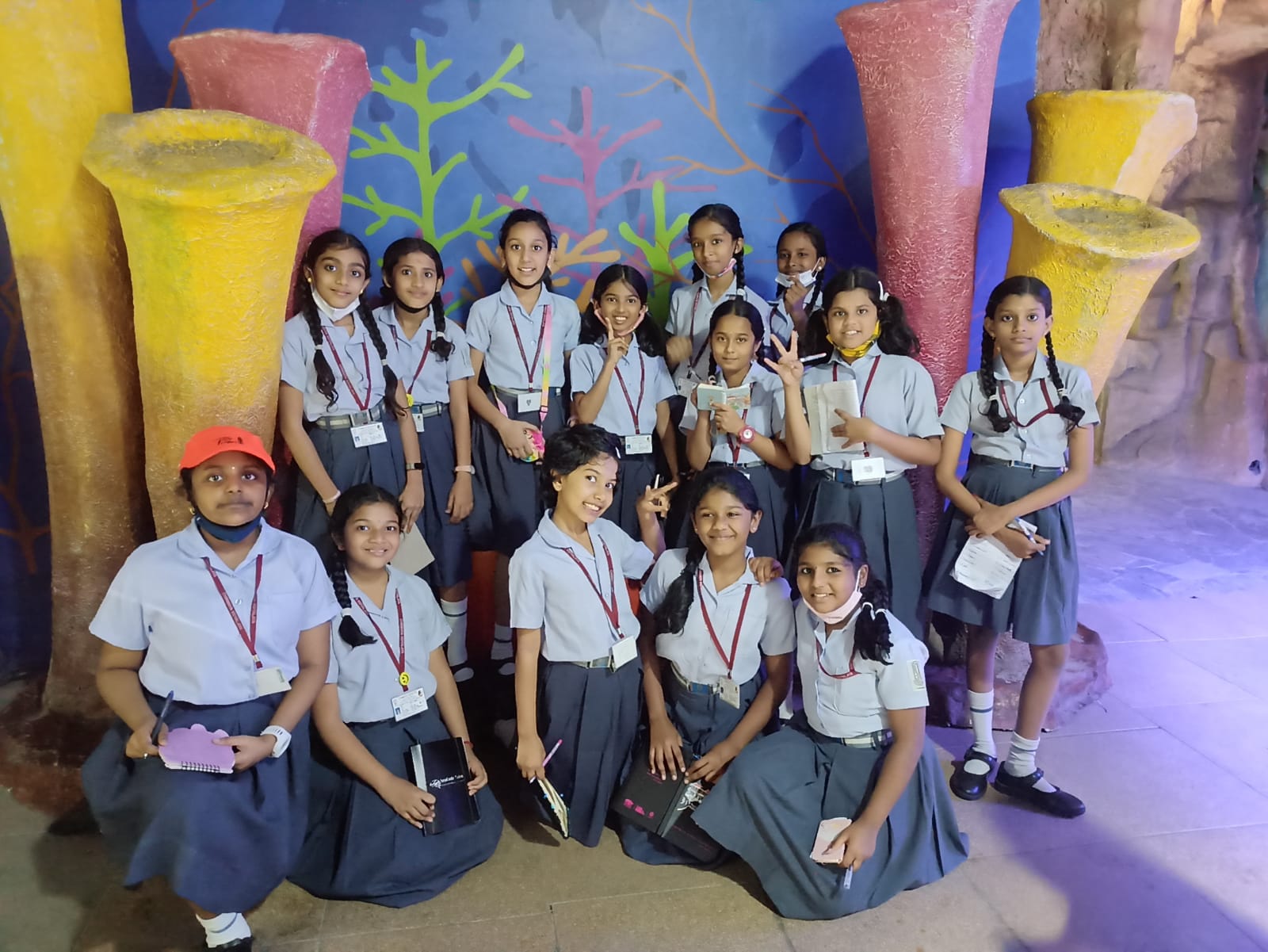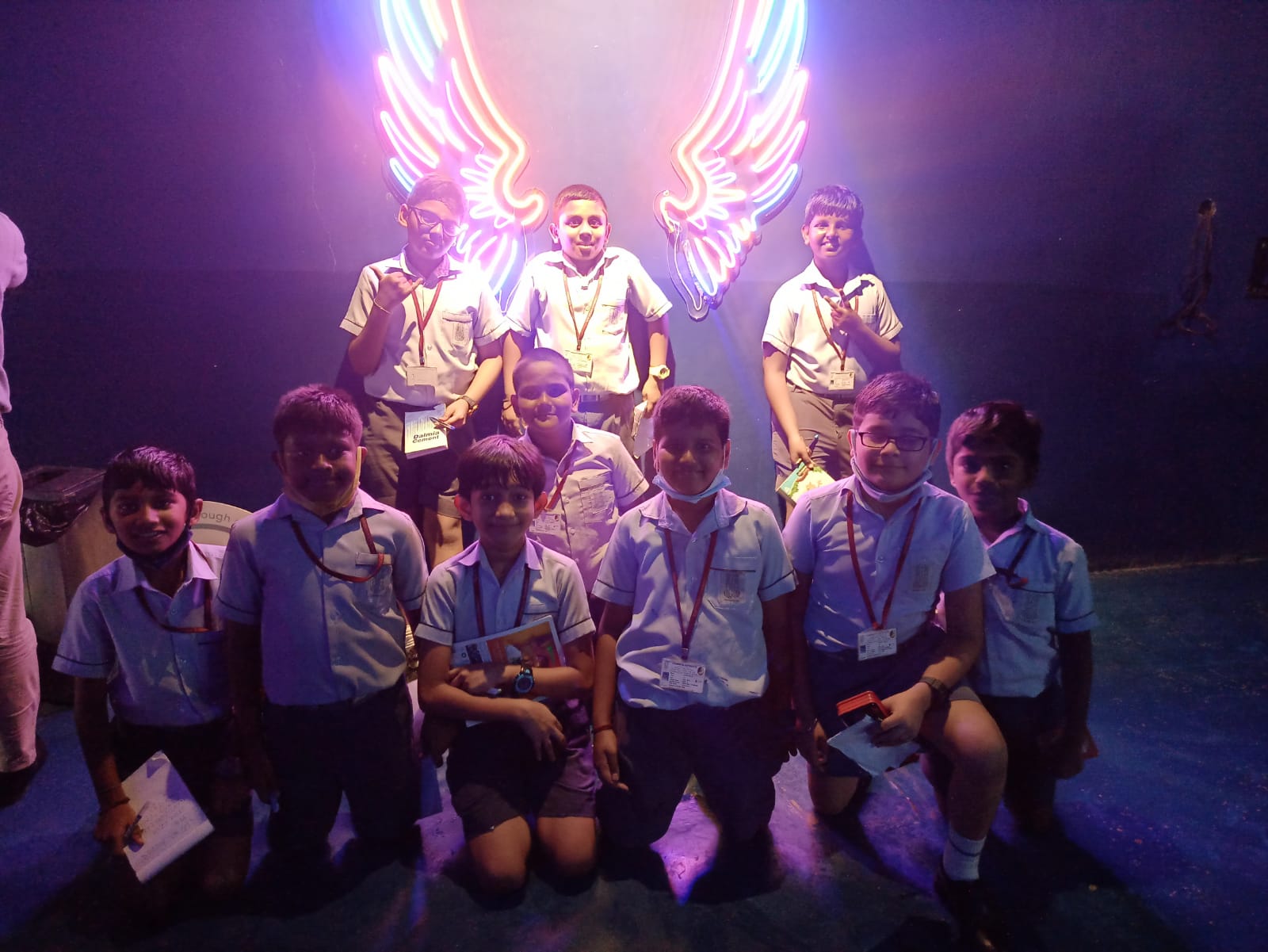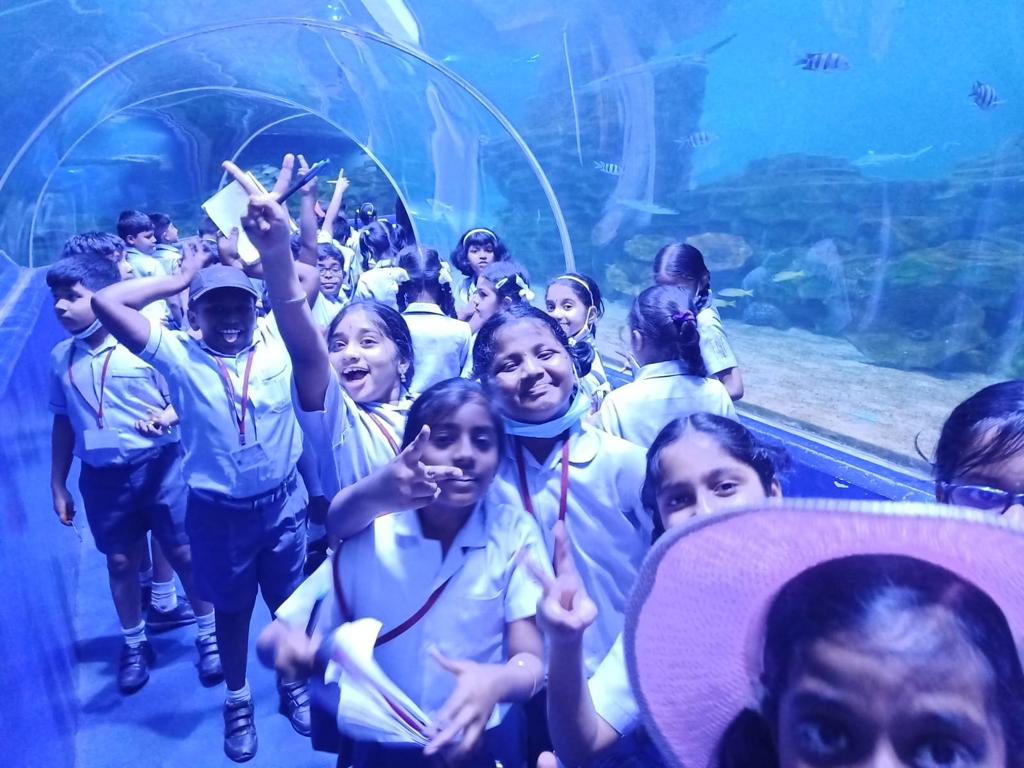 Republic Day celebration - 2023
The Republic Day celebration for this year, was observed in the school campus with great gratification. Our Correspondent,Dr.Shri R Suryakumar welcomed the gathering and our Alumnus Mr. D.Venkataraman, Chief Guest of the day unfurled the National Flag and inspired the teachers and students with his inspiring thoughts. The March Past by the NCC, Scouts and Guides and the students filled the air with patriotic fervour.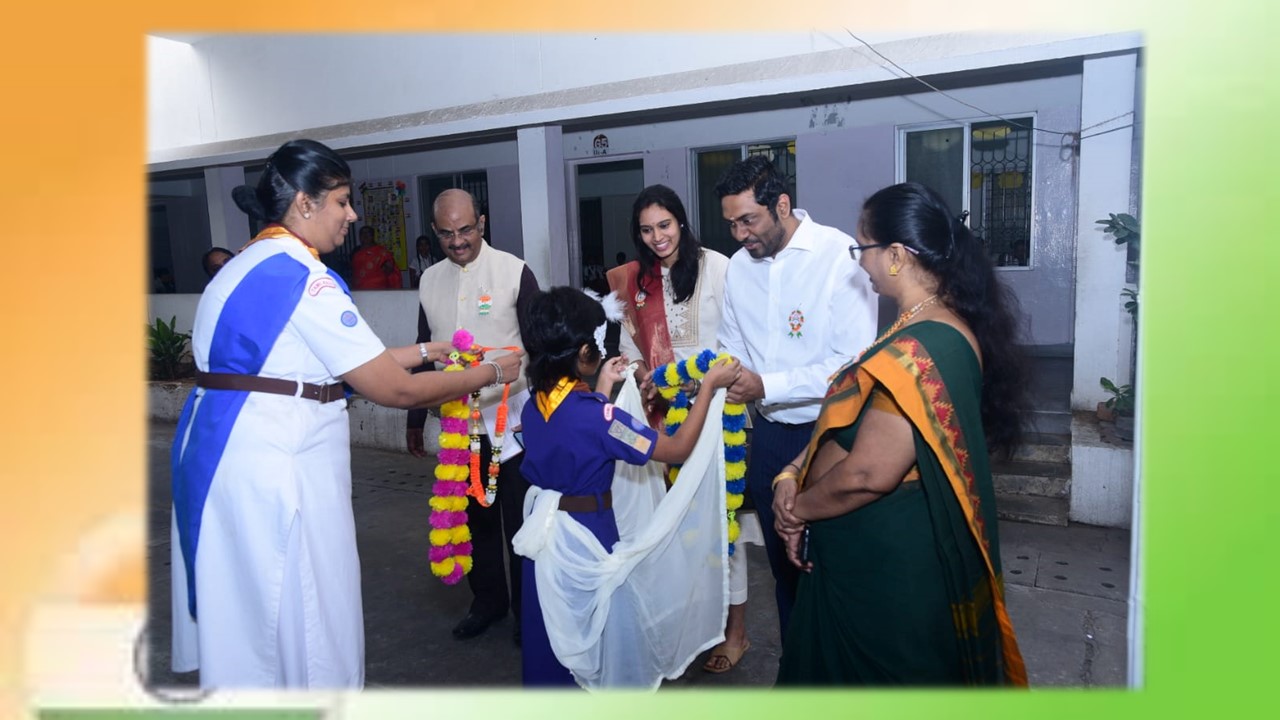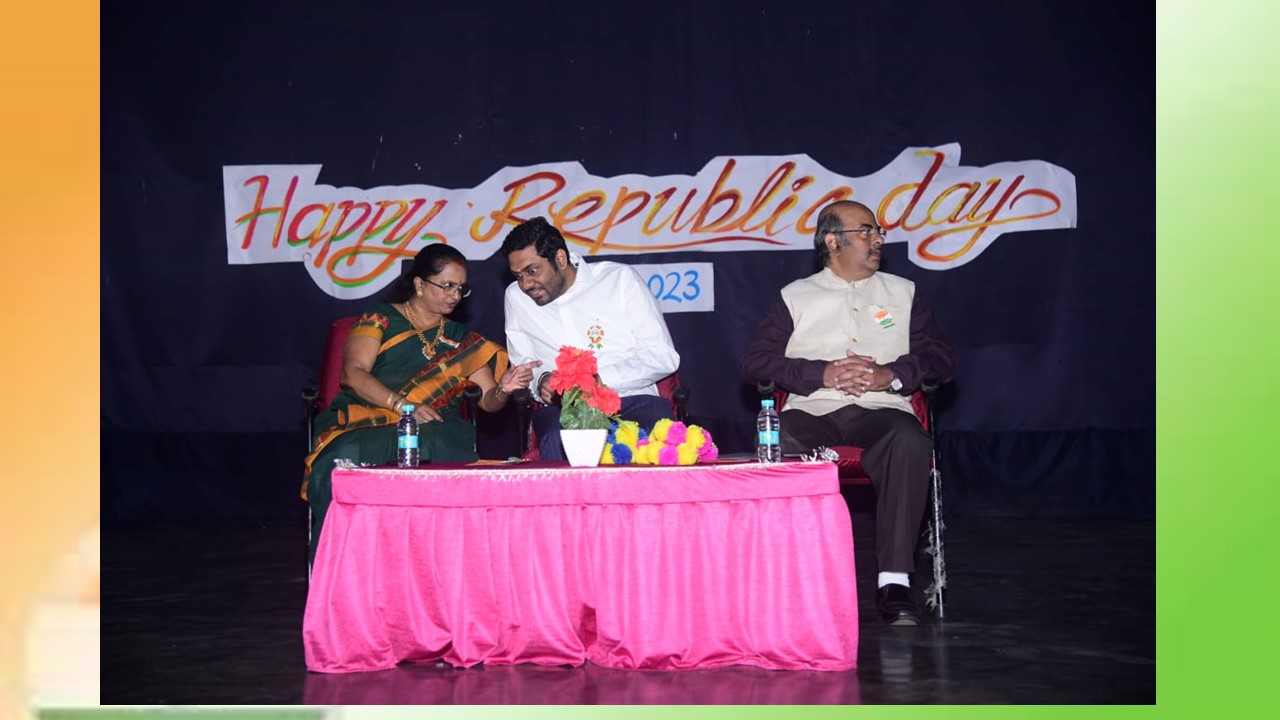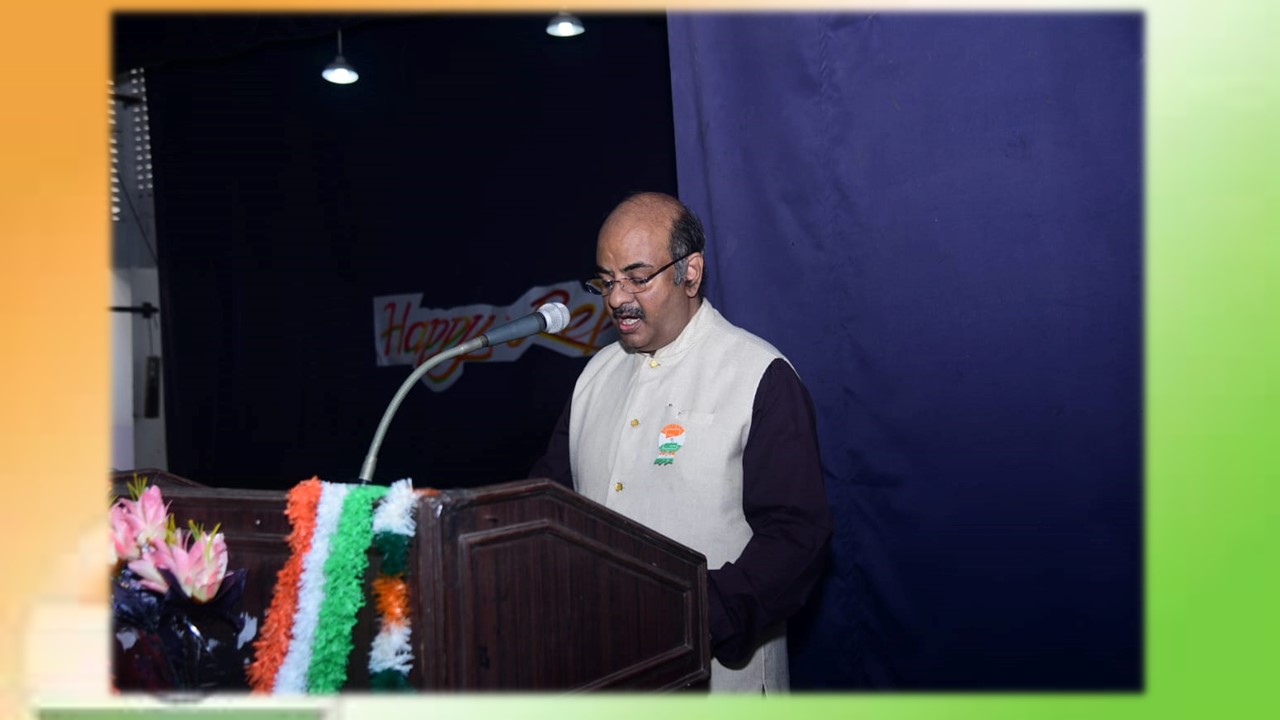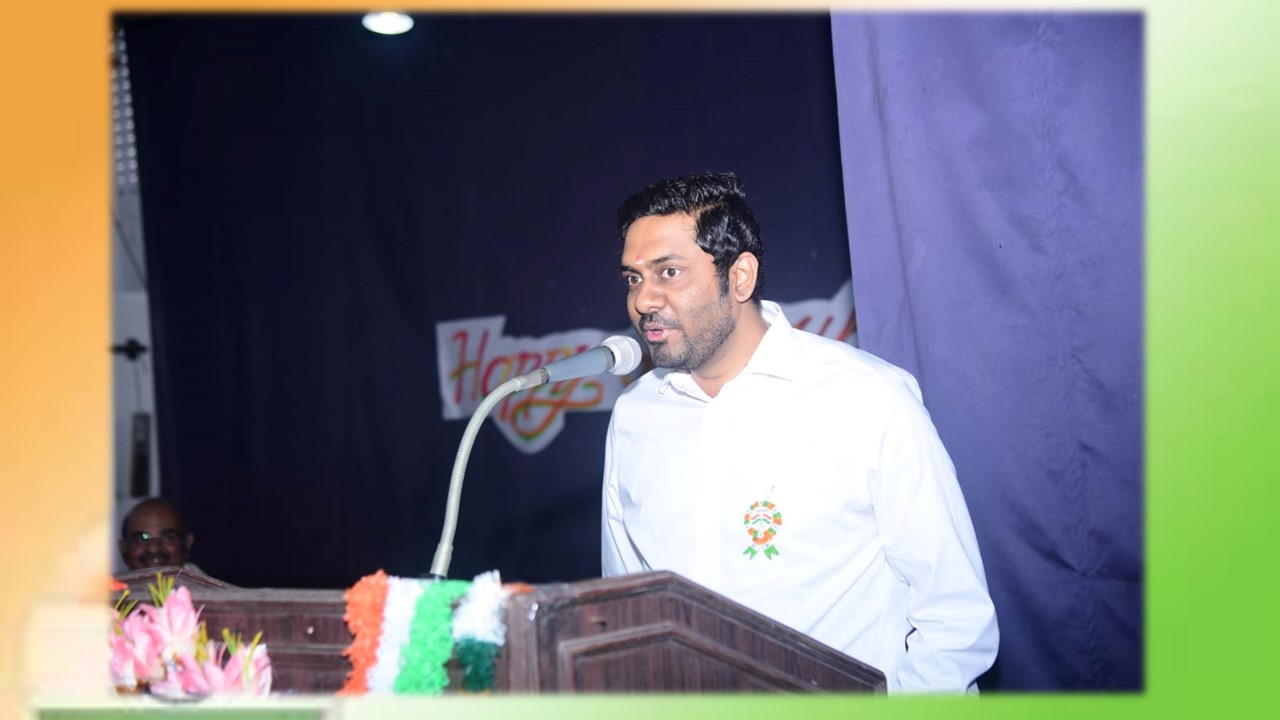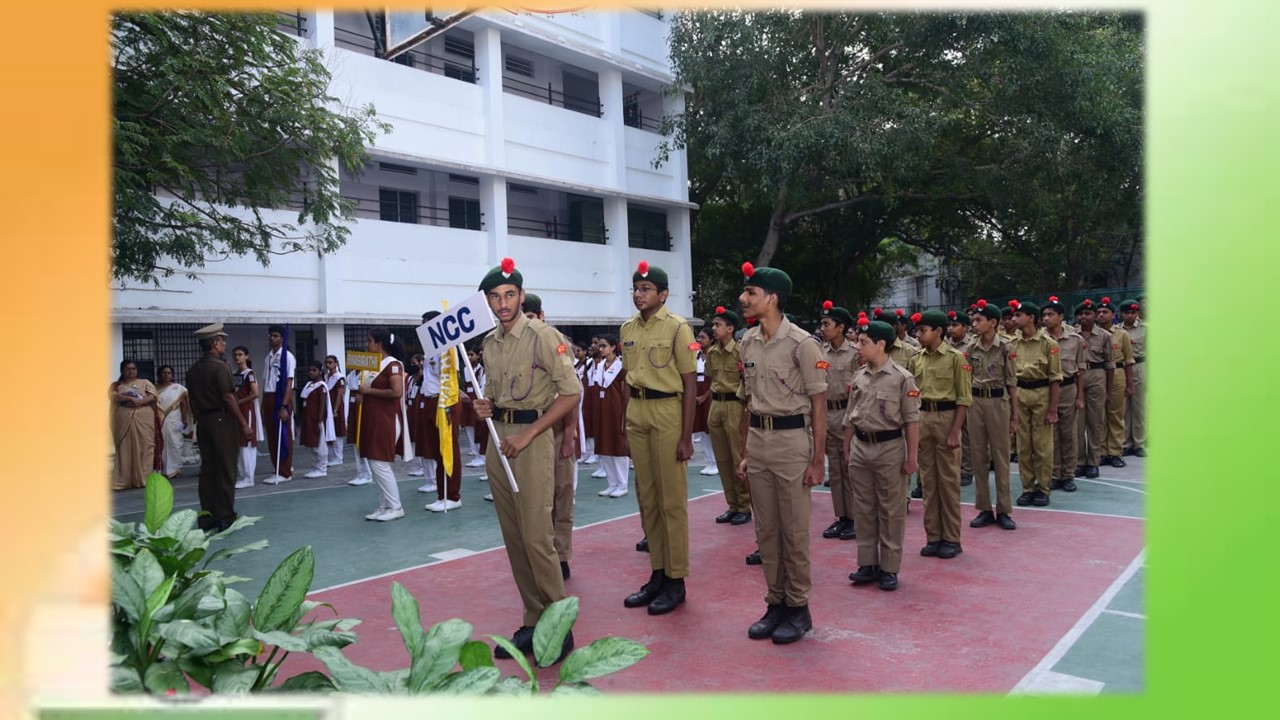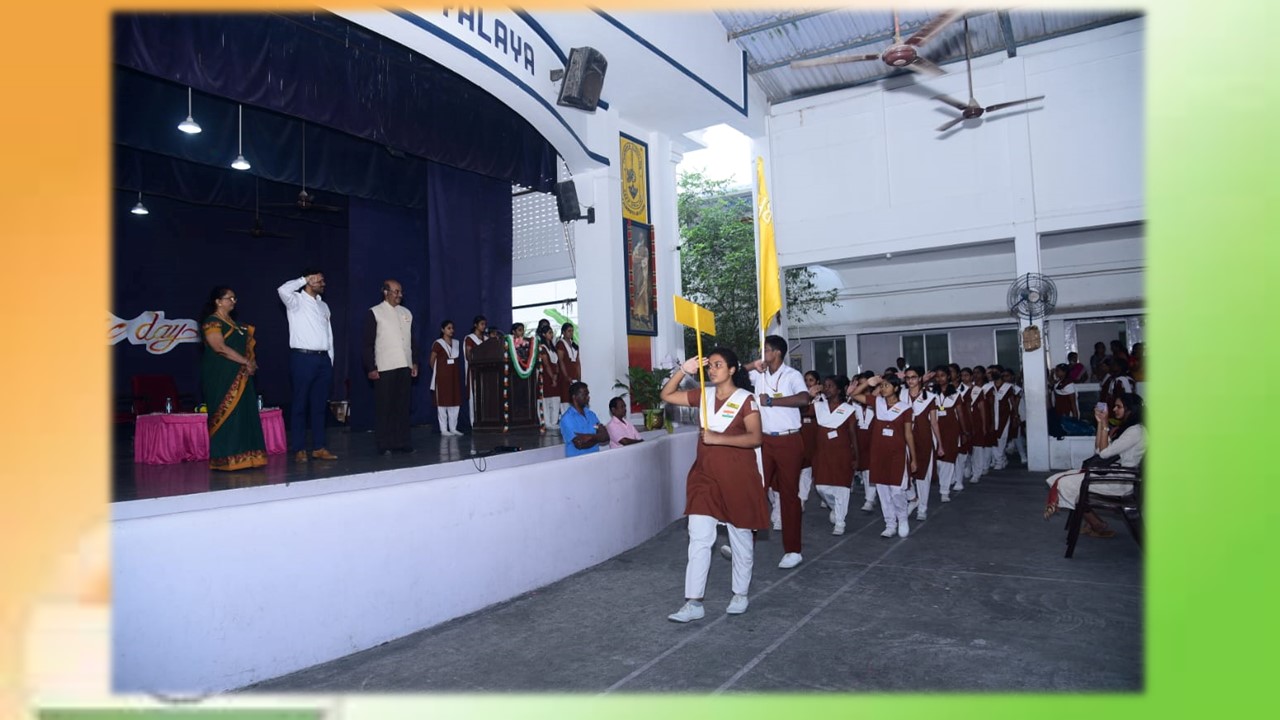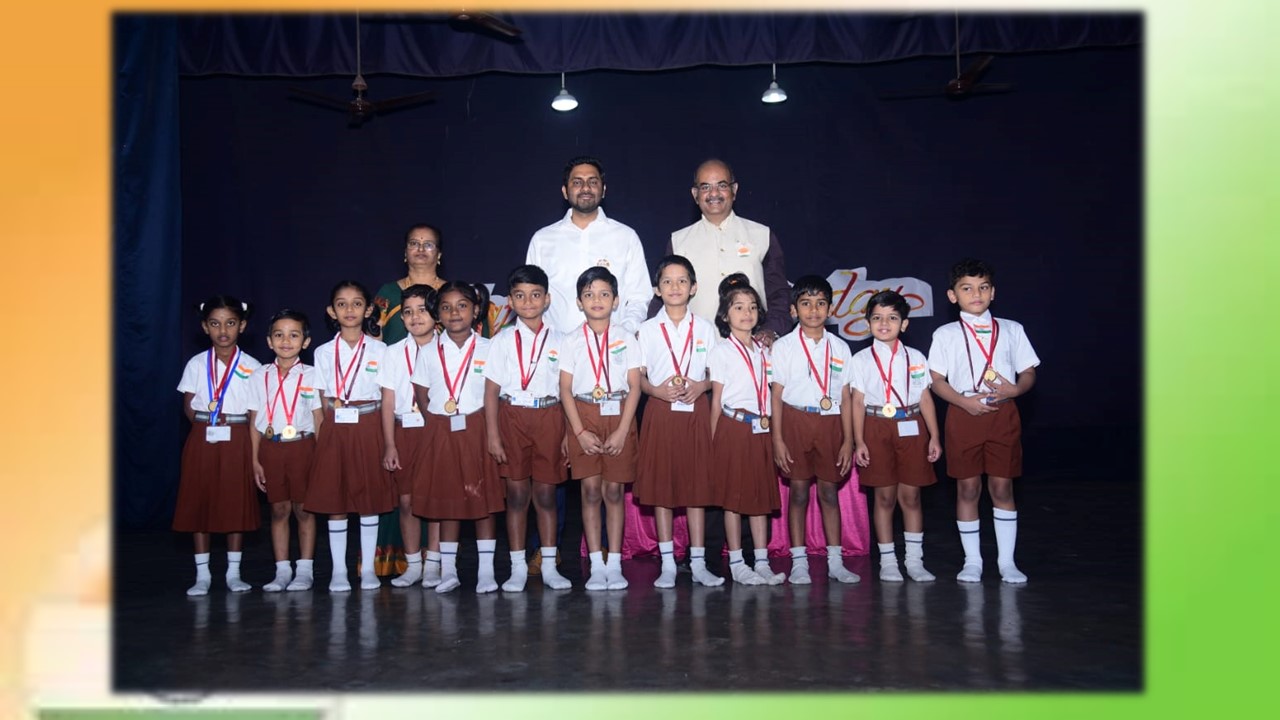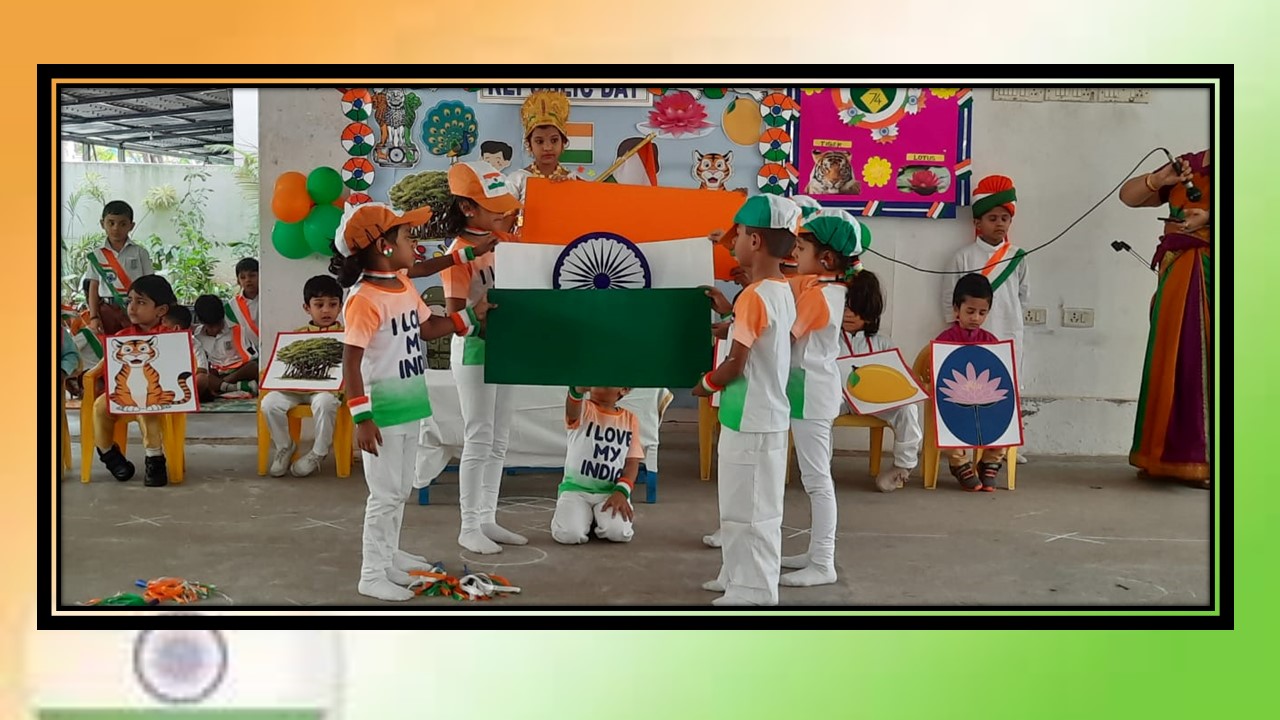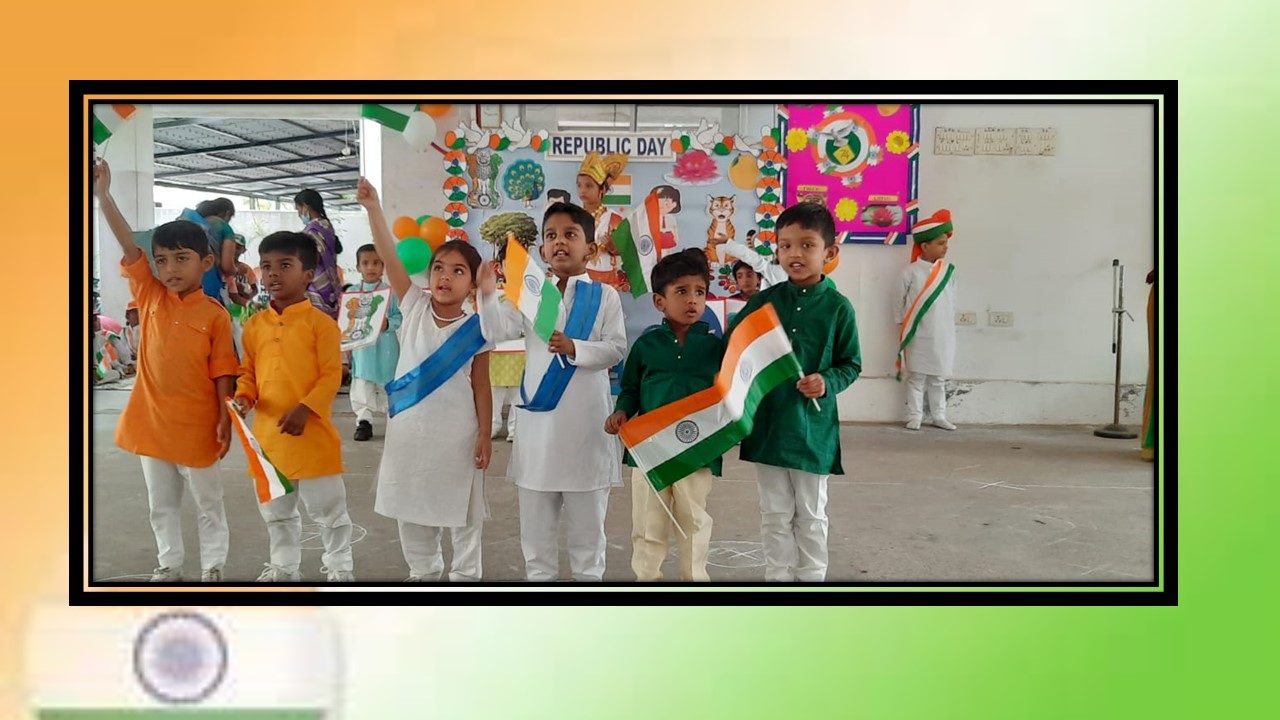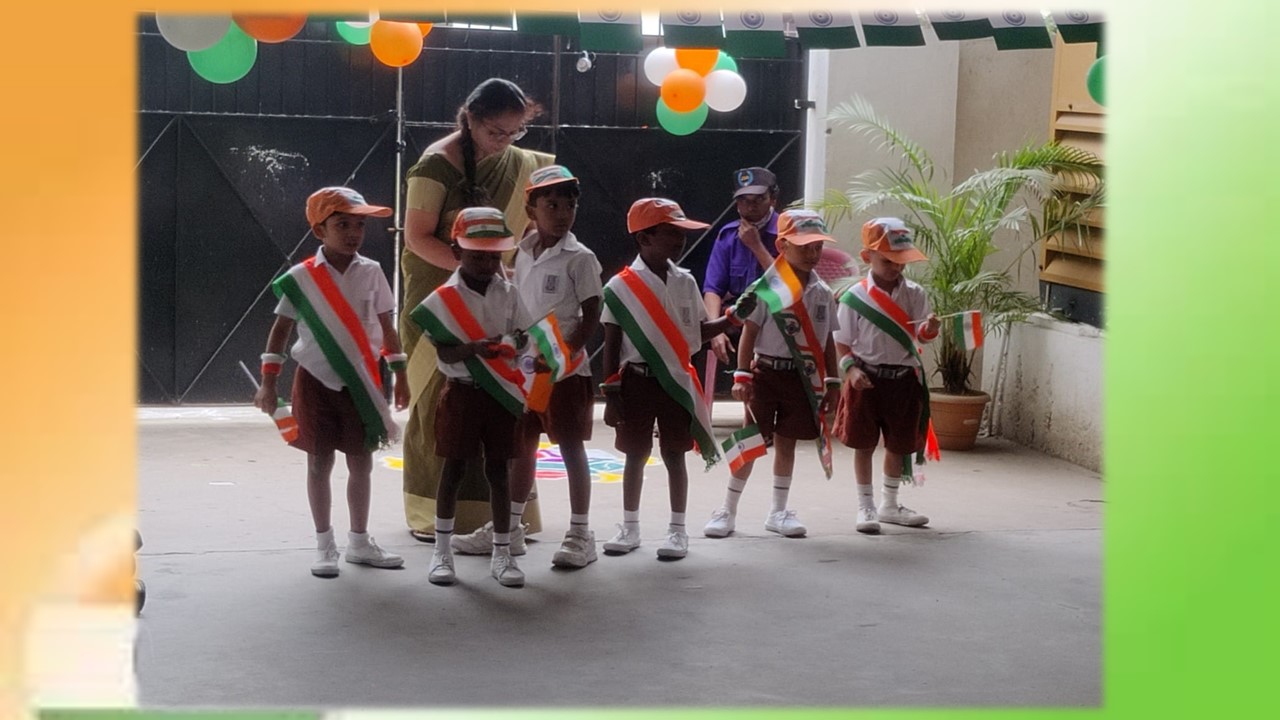 Project Day
Chinmaya Vidyalaya Anna Nagar organised a Project Day -Rainbow Dazzlers on 31 January 2023 for primary classes 1 and 2, wherein the young budding brains showcased their talents in Science, Arithmetic and Linguistics enthusiastically. The models and charts they exhibited, created a great awareness about the importance of our culture, environmental conservation and cognitive skill.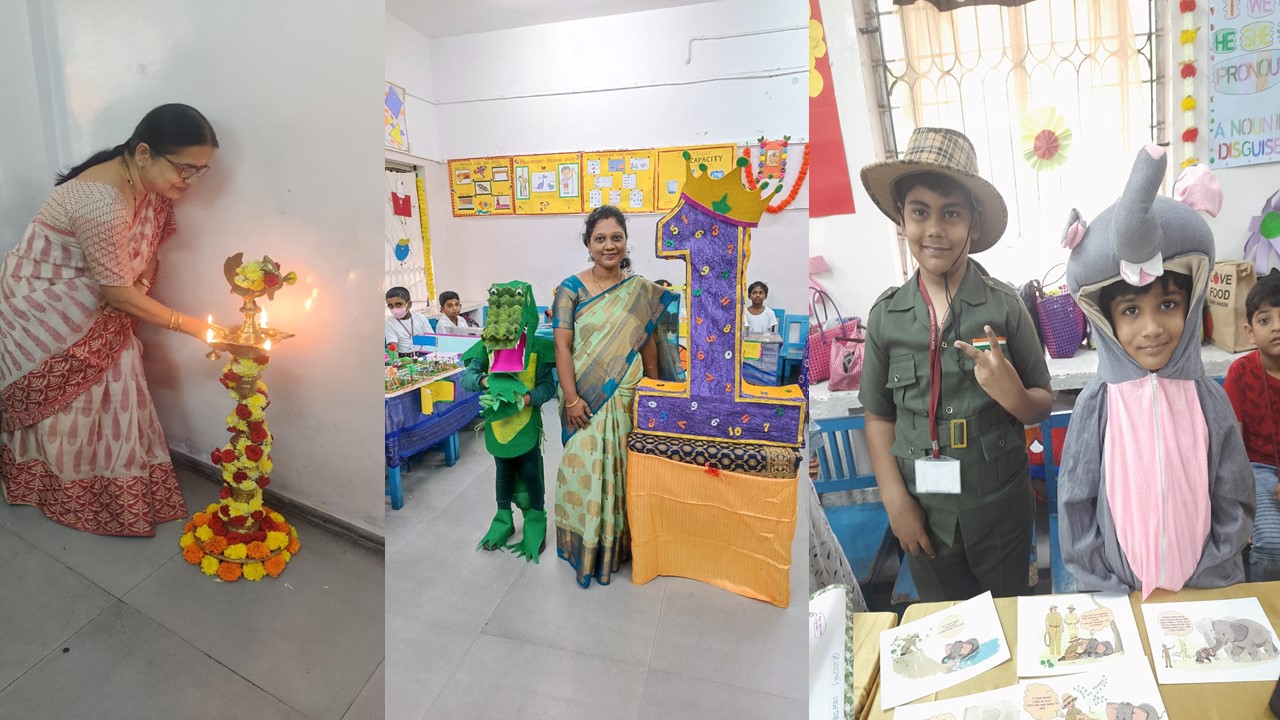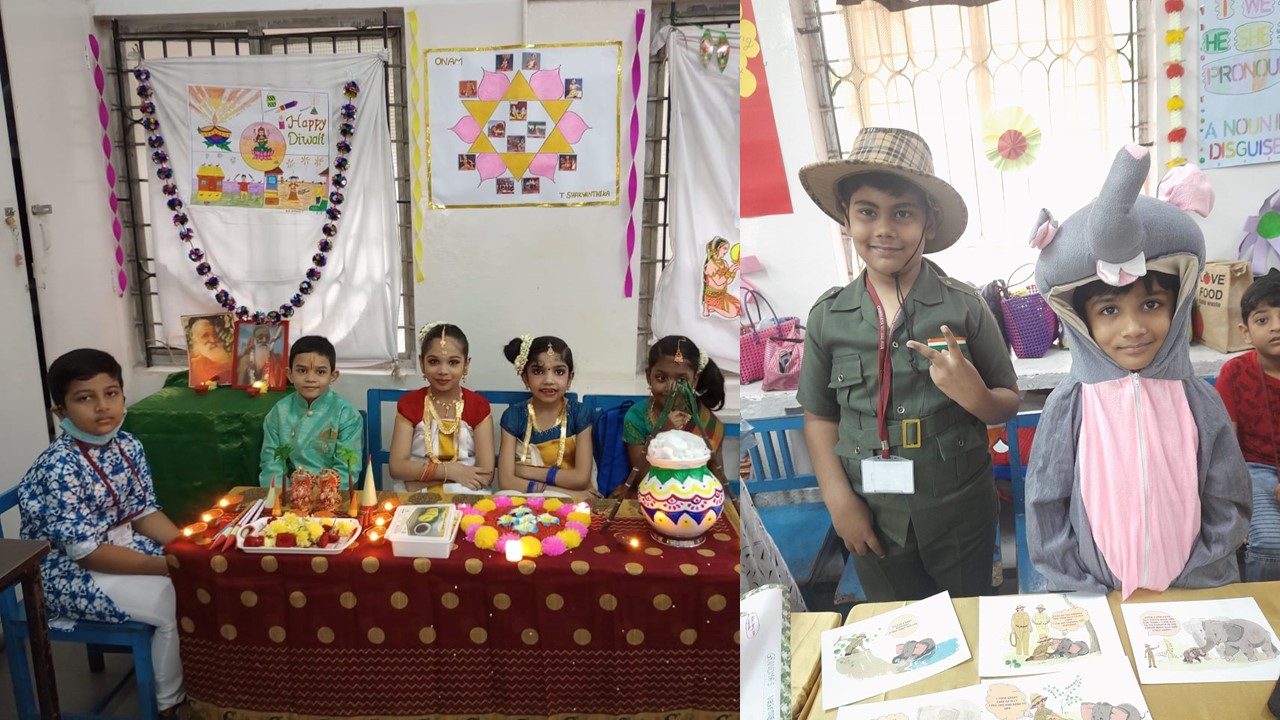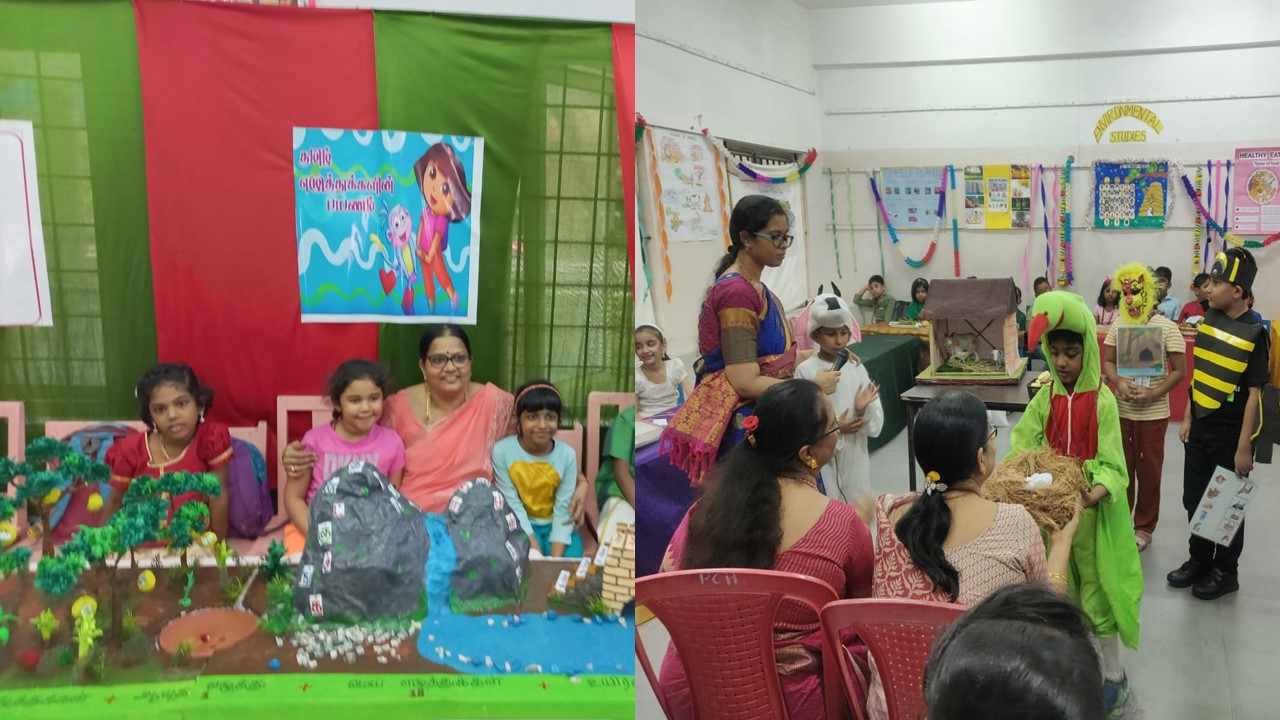 Karuna Club Inauguration
The Principal, Vice Principal, Staff and Students of Chinmaya Vidyalaya Anna Nagar Inaugurated the Karuna Club on Wednesday 8th February 2023 in the Decennial Auditorium at 10 a.m. Shri. Sajjan Jain President of Karuna International for Chennai Kendra and Shri. A.S. Ramamurugesh Educational Officer of Karuna International were present for the function. The programme awaken in young adults the inherent love, kindness and compassion towards all living beings, plants, animals and fellow human beings; as well as to appreciate and help in their own way to conserve our environment. Club activities in schools will benefit students in multiple ways.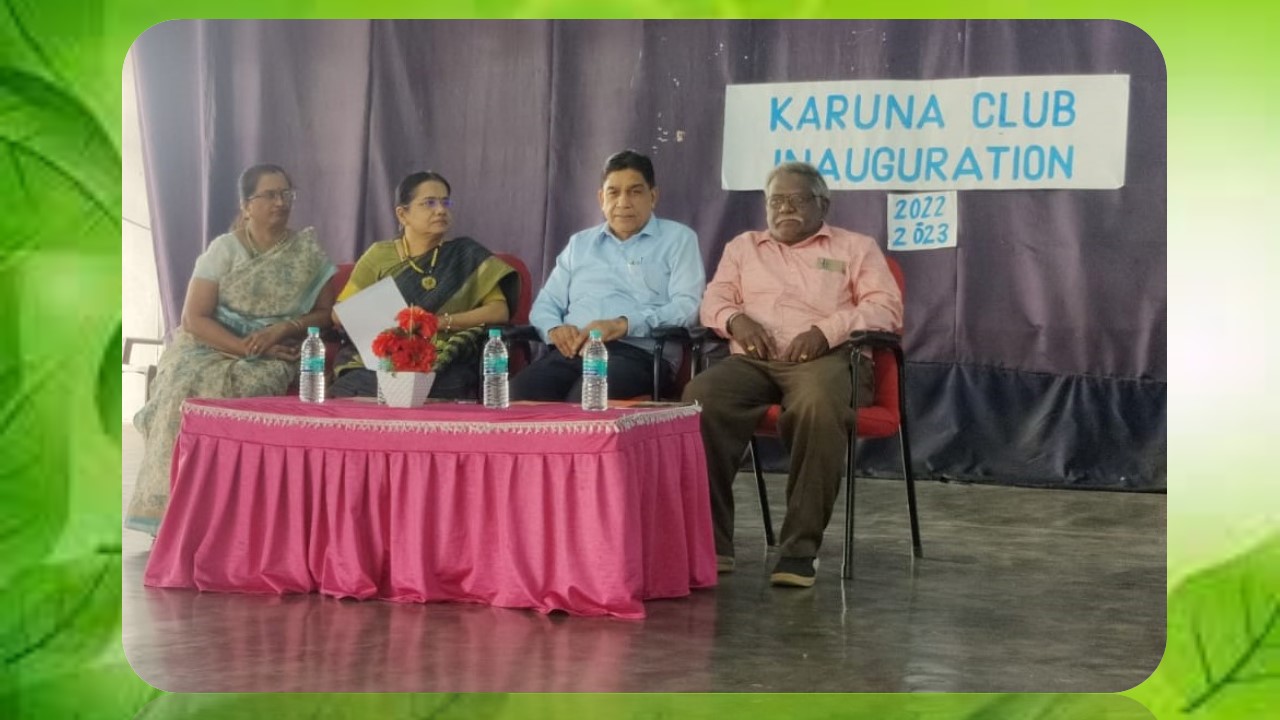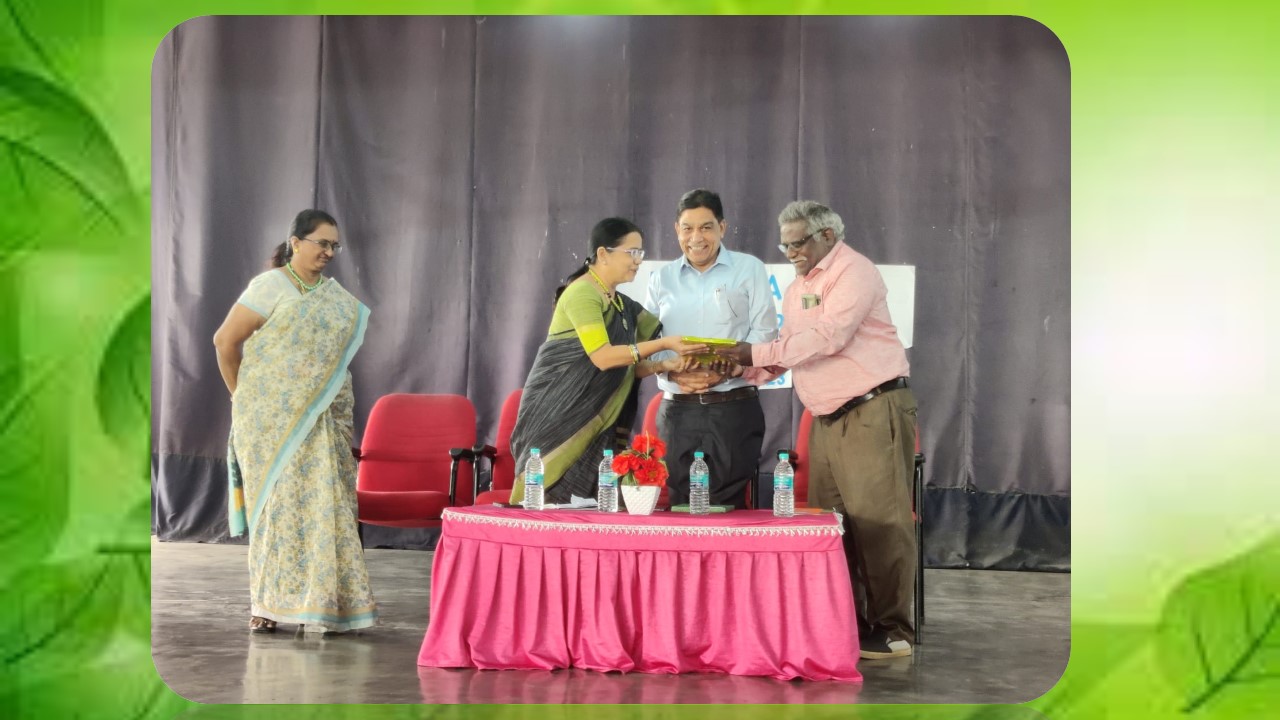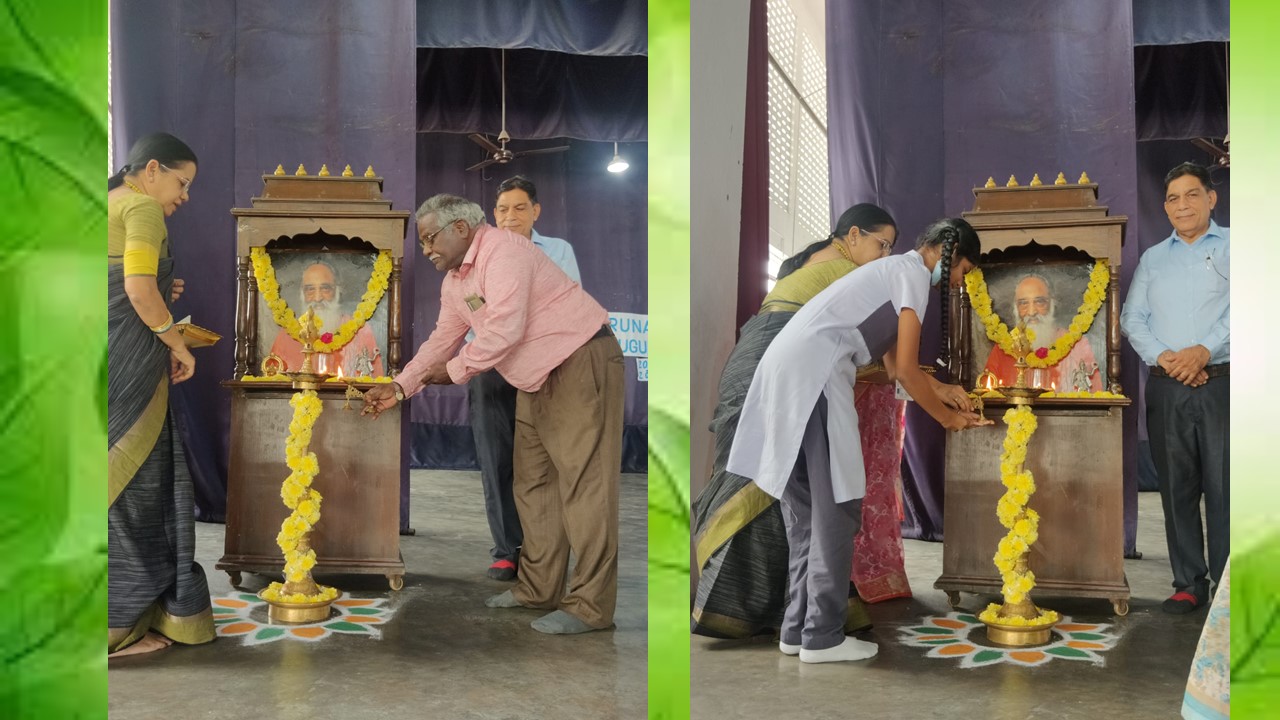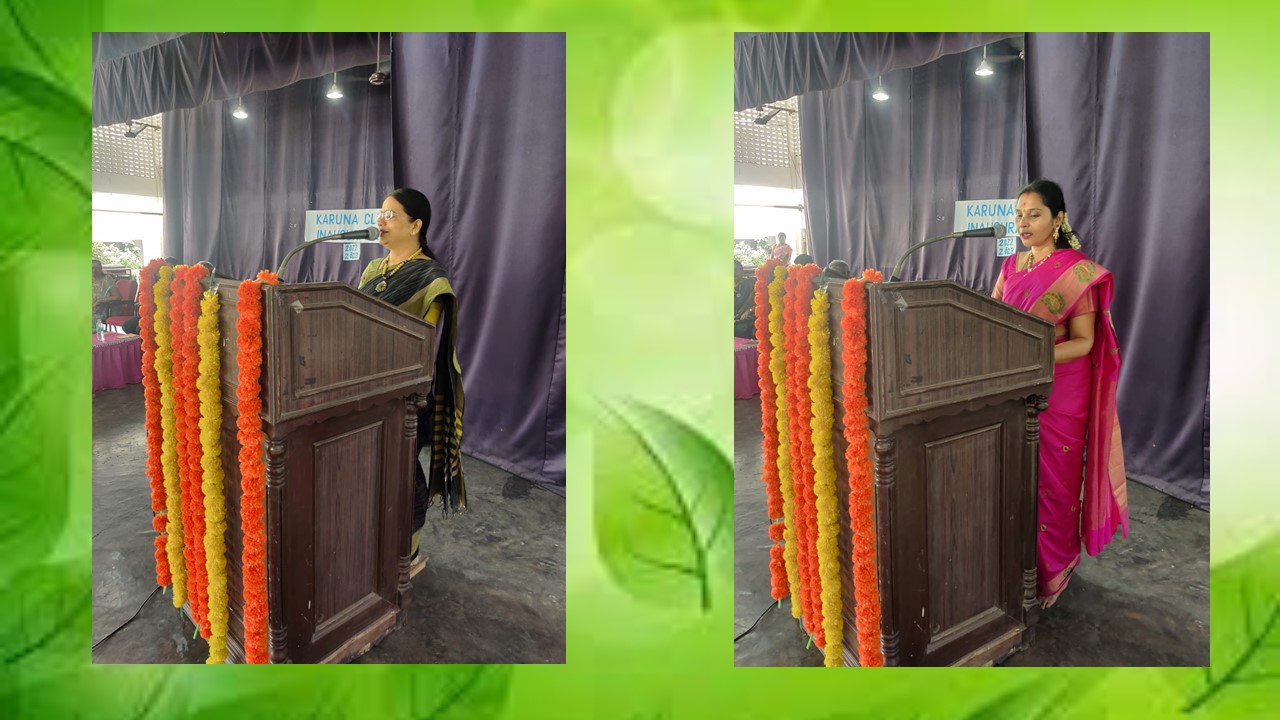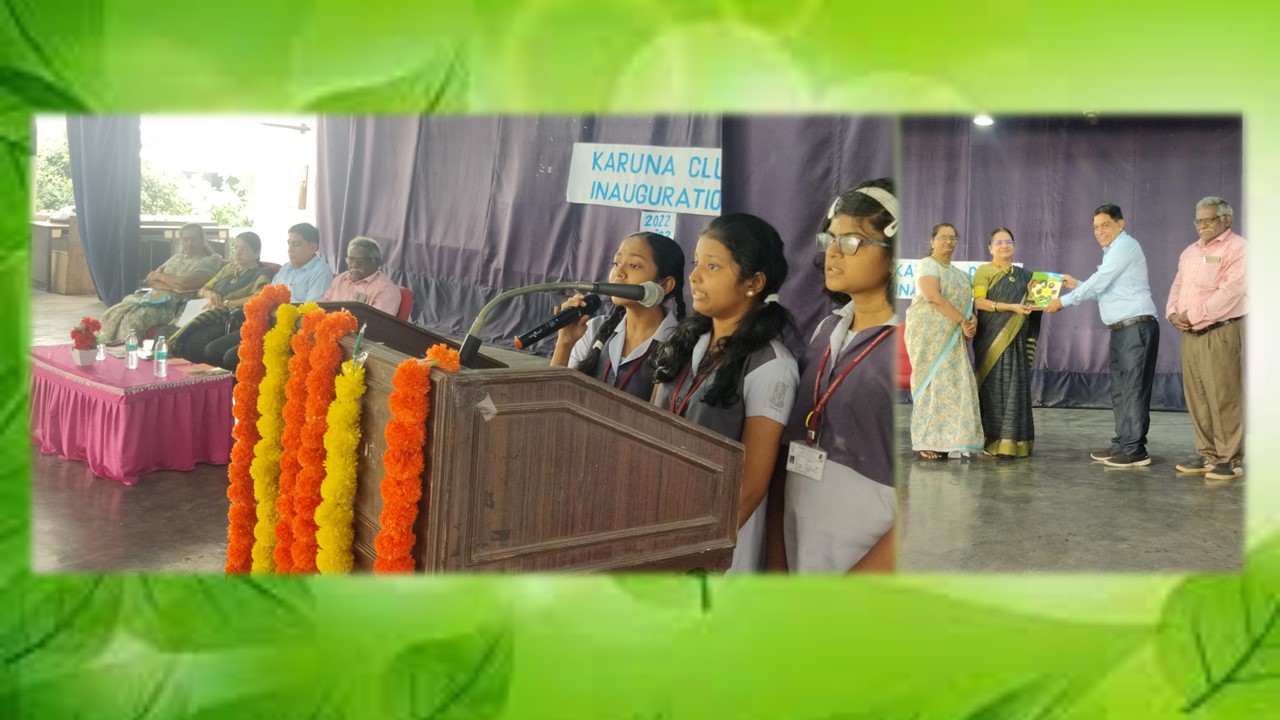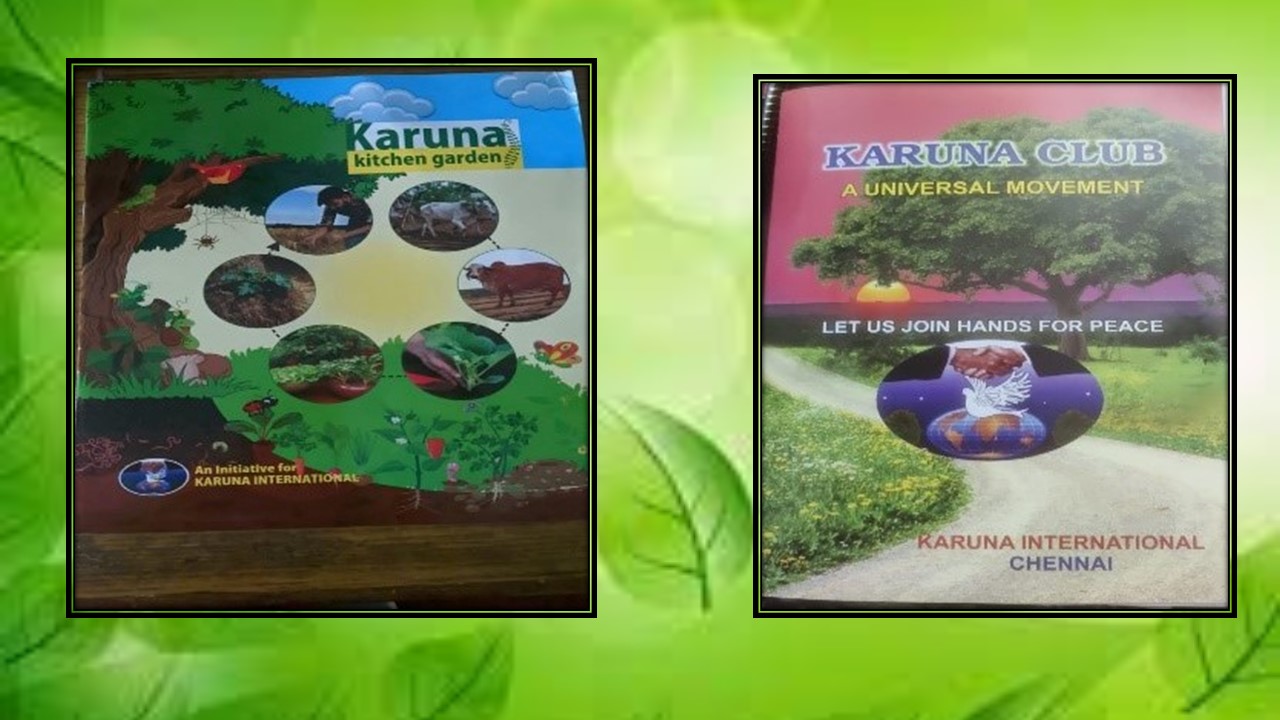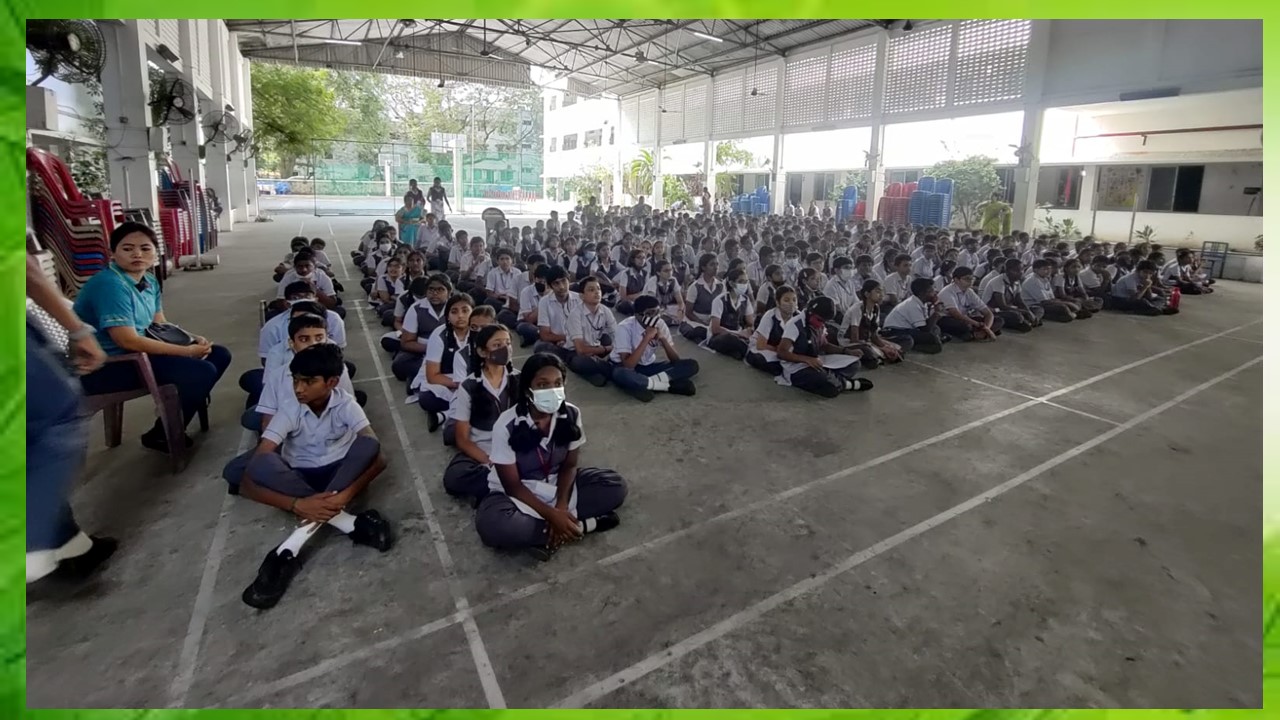 Blood Donation camp
Chinmaya Vidyalaya Annanagar and 1 TN (BTY) NCC Chennai, jointly organized a Blood Donation camp on 04.02.2023 at our Vidyalaya from 8.30 am to 12.30 pm. 81 units of Blood were collected. The camp was a success and was well appreciated by the Guest Dr. Shri S Ashwin Prasad, Emergency Medicine Consultant at Apollo hospital, and the public on that day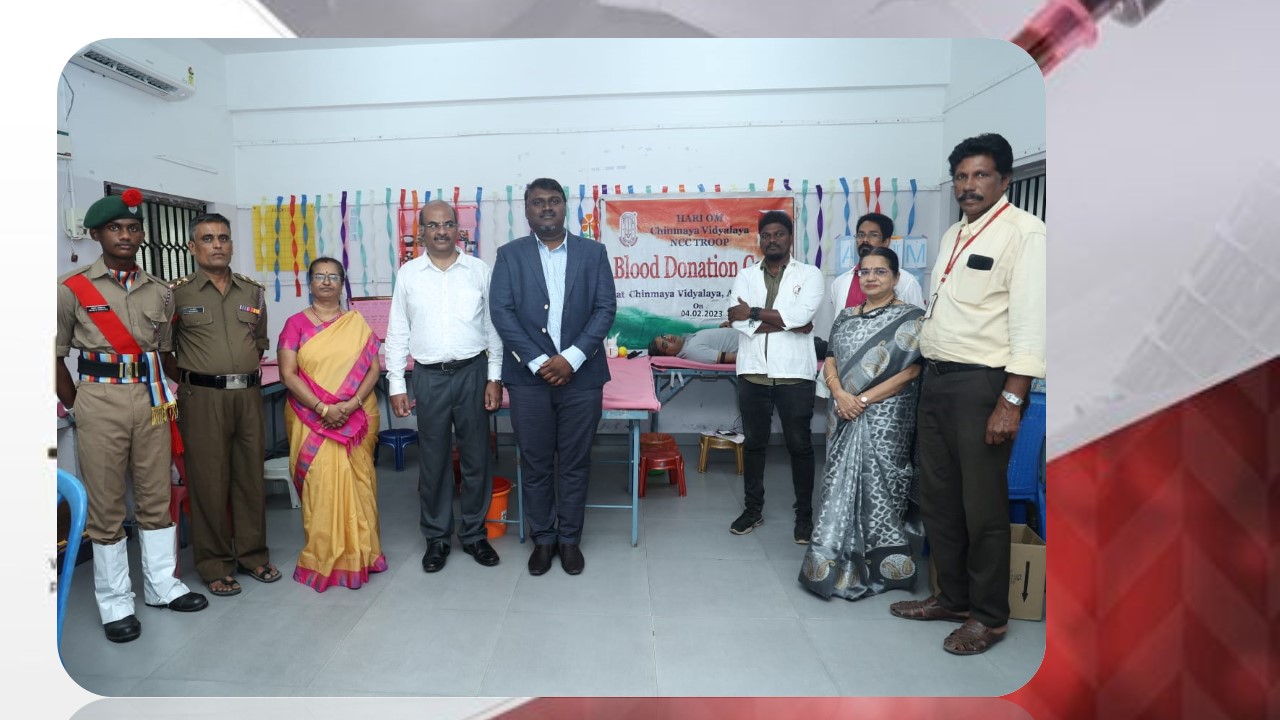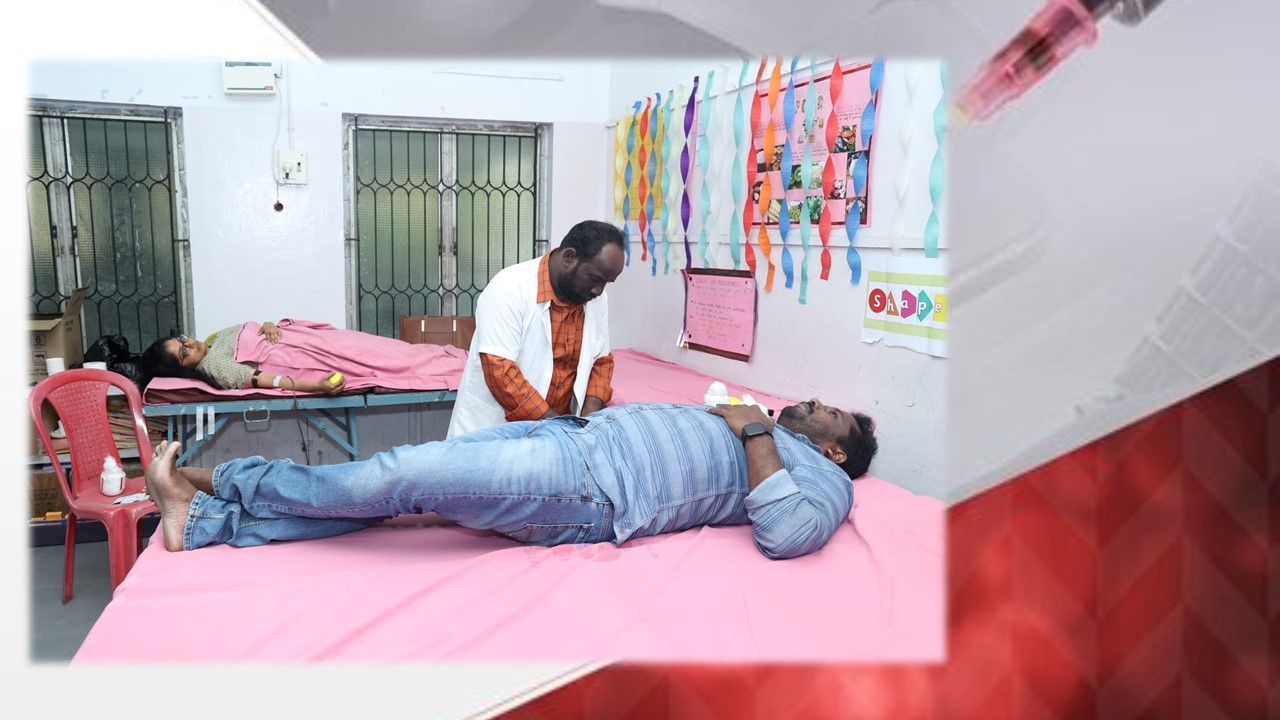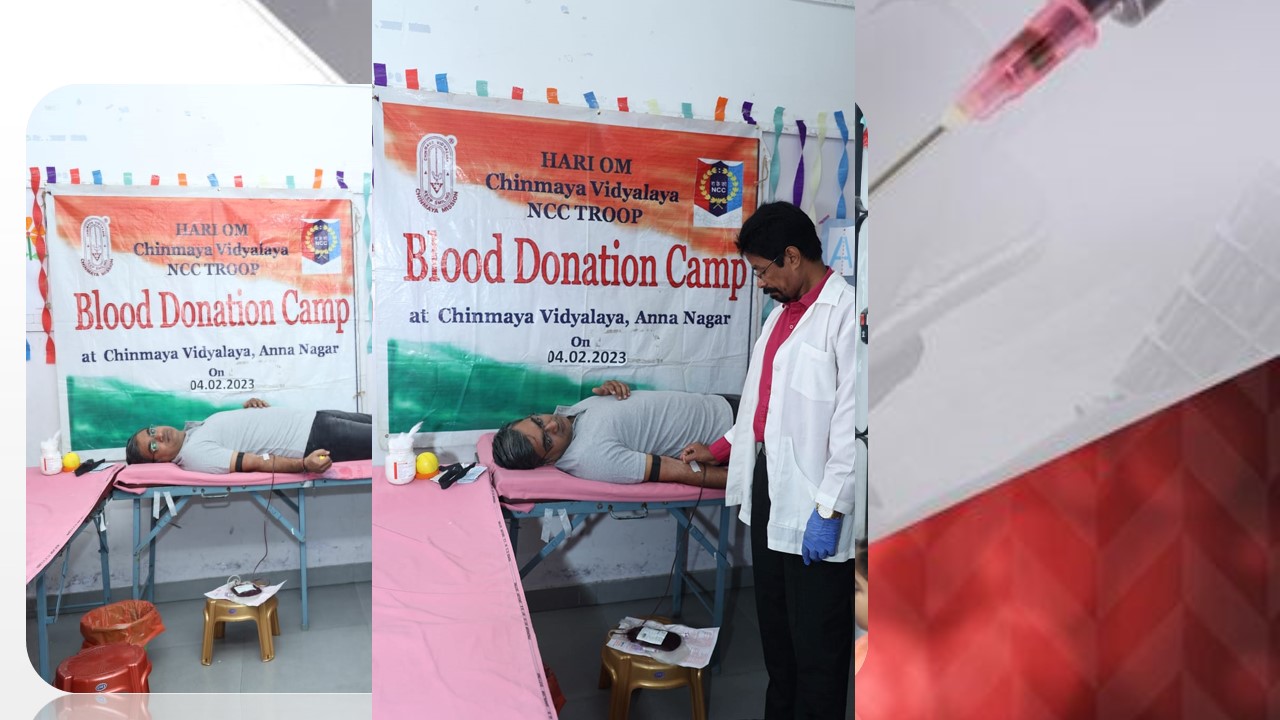 Kindergarten Sports Day
The Kindergarten students of Chinmaya Vidyalaya Annanagar, celebrated their sports day on February 4th 2023 with great fervour. The Chief Guest Dr. S. Ashwin Prasad, our Alumnus, Emergency Medicine Consultant, Apollo Hospital declared the sports meet open. The final events were conducted and the students actively participated in all the races. Some of the special races were- Krishna race, Butterfly race, Clown race, and Flower race. Special performances were performed confidently by the students of Upper Kindergarten. Krish. T.D. and Aarush. T. D. demonstrated their cycling skills and Thanusri. V and Jisha Ajithkumar demonstrated their skating skills. K.K. Maghizhan , a sports prodigy in multi fields demonstrated his gymnastics skills and mesmerized the audience.. The audience were dazzled by the mass drill performed with the Sunflowers by the tiny tots. The formation of the drill added a vibrant look to the programme.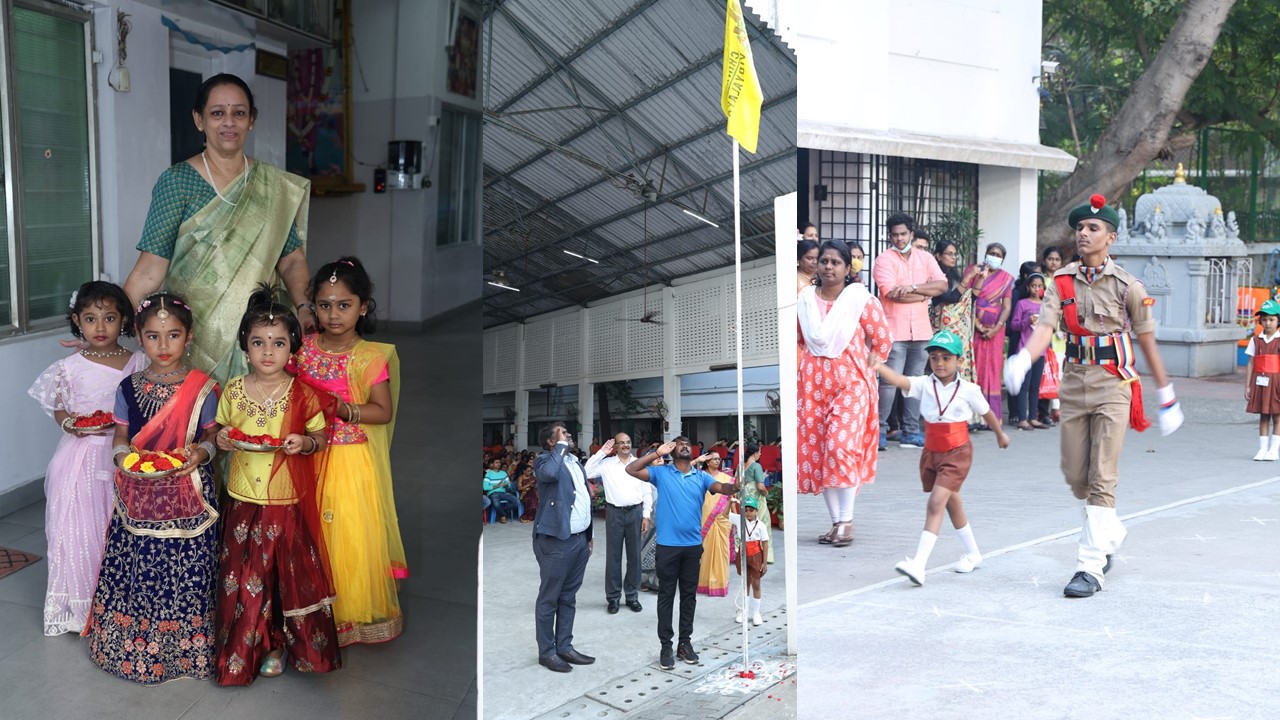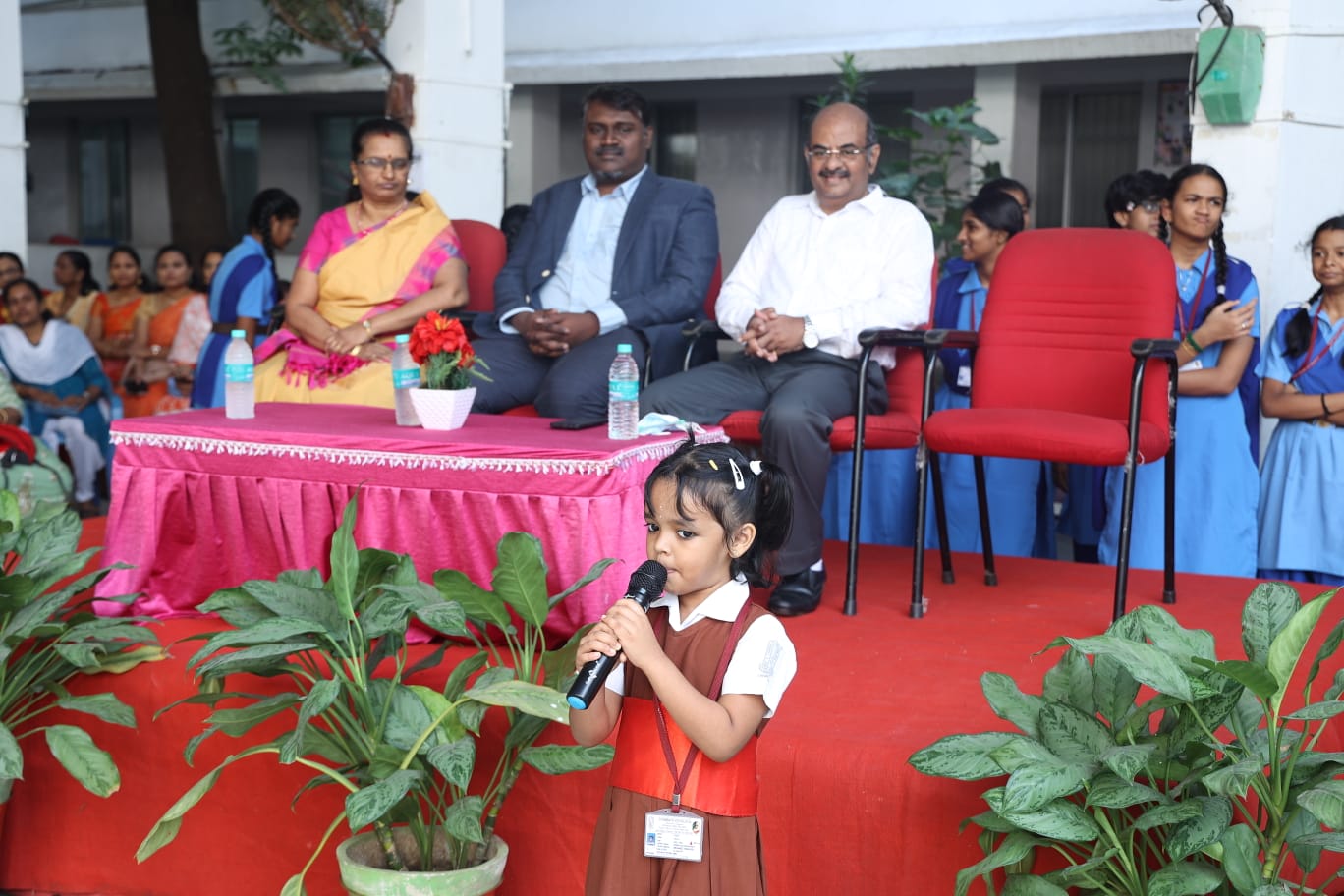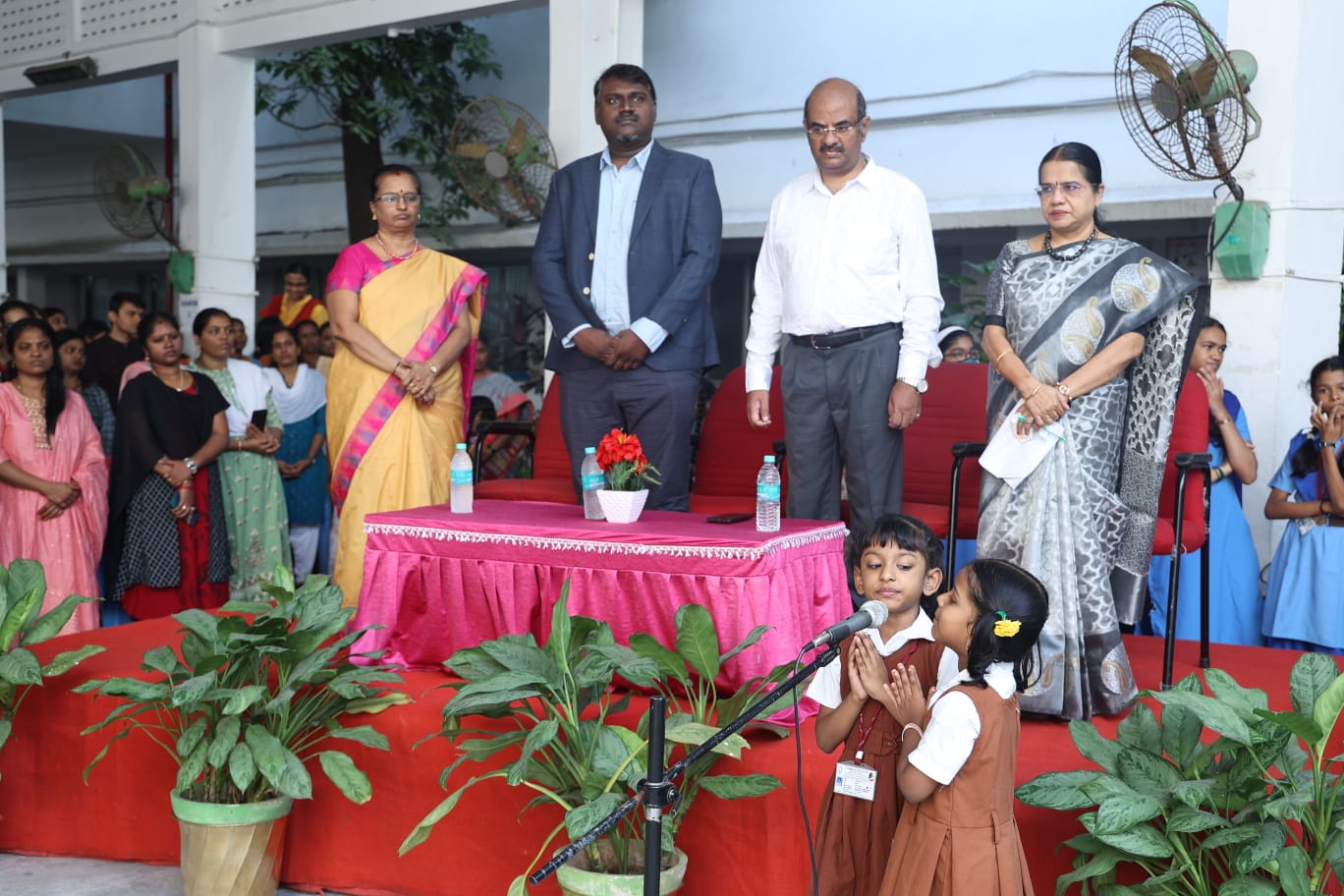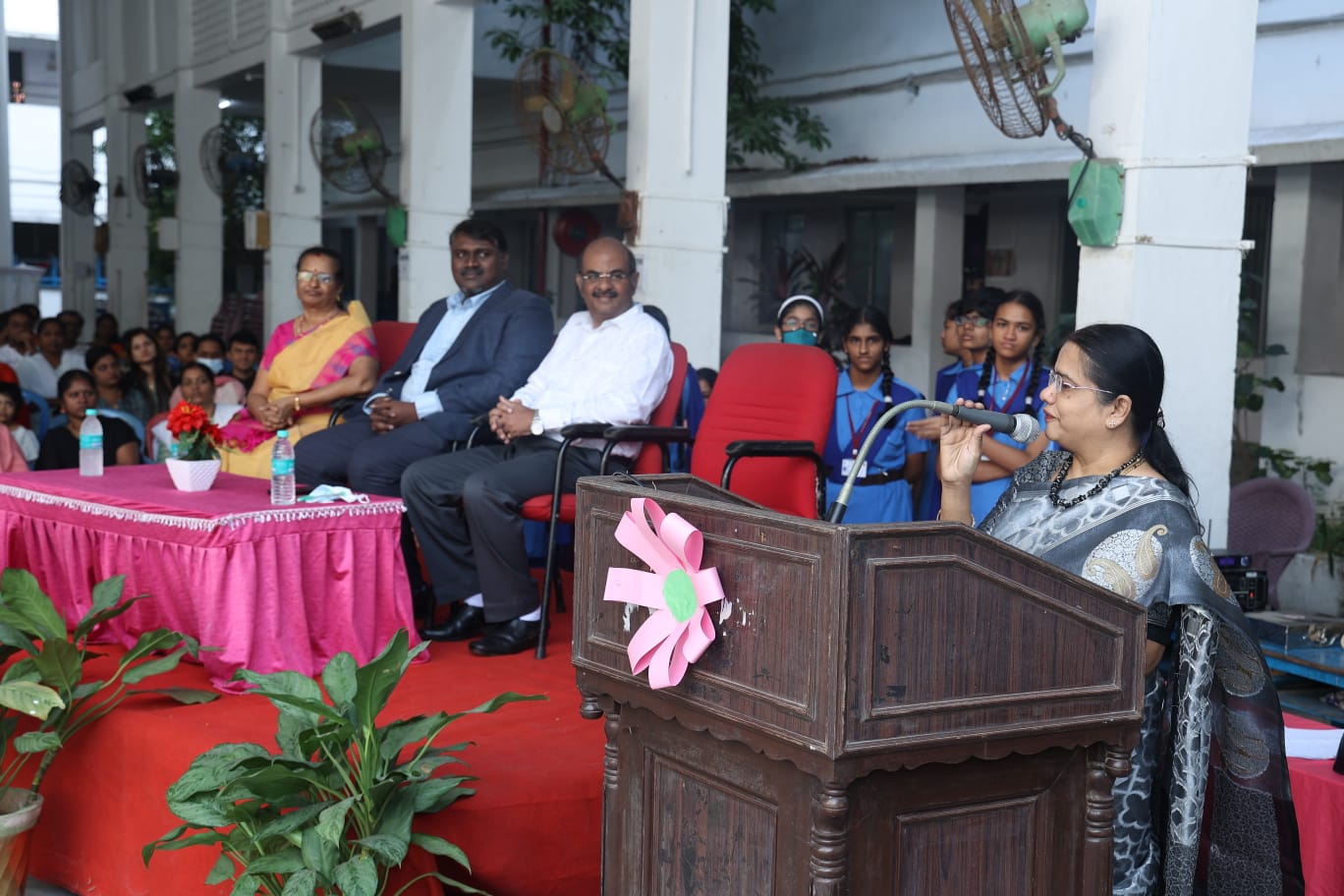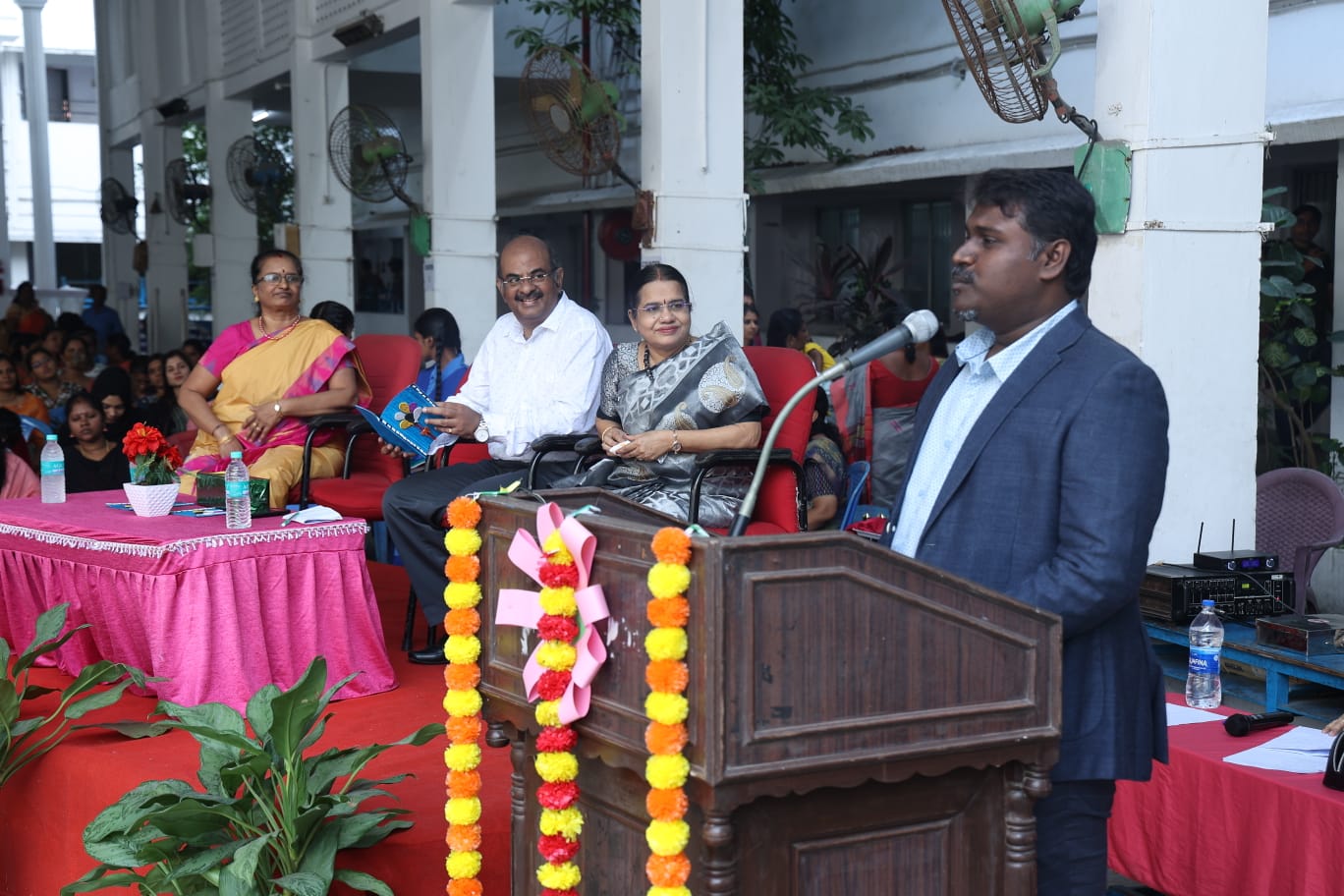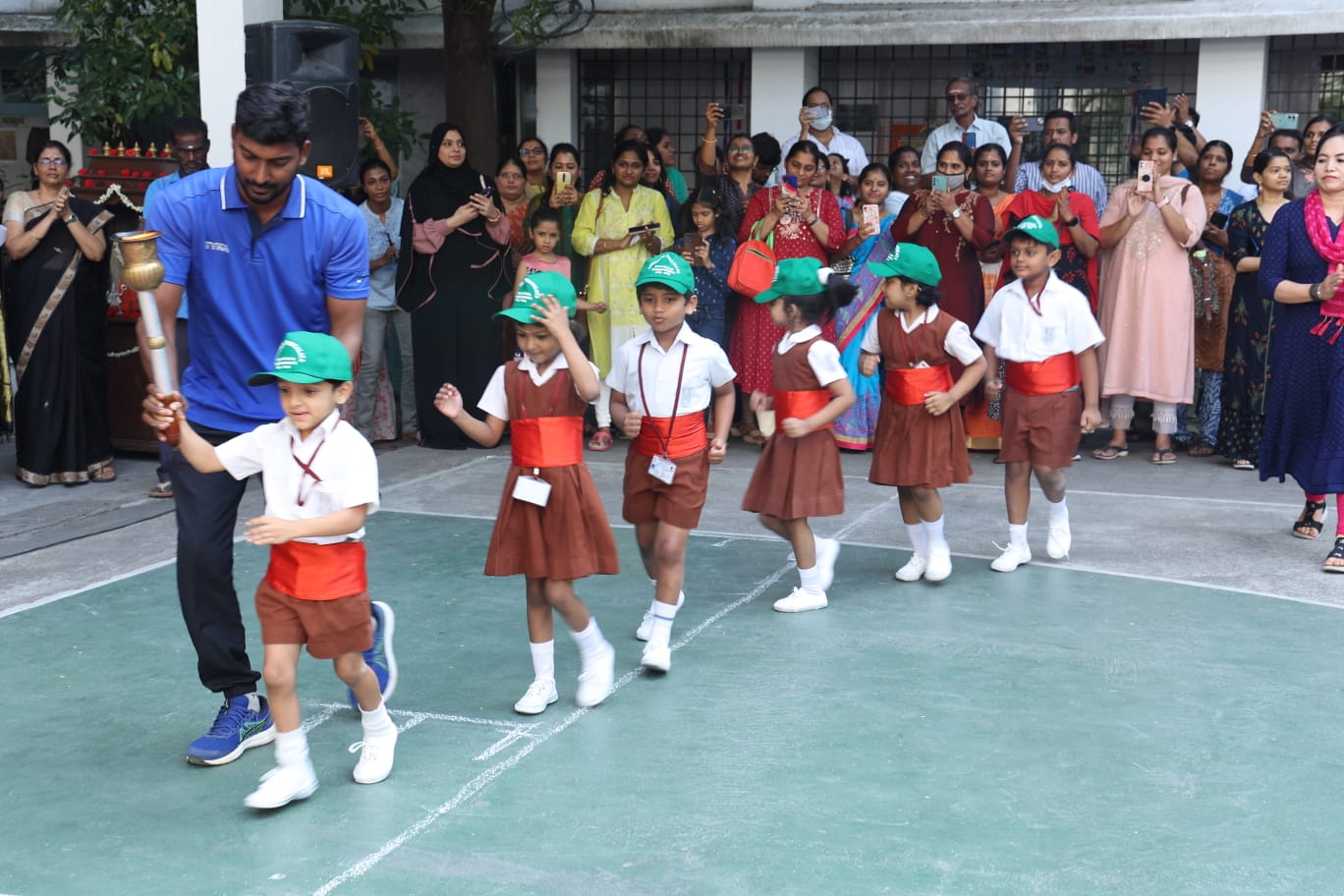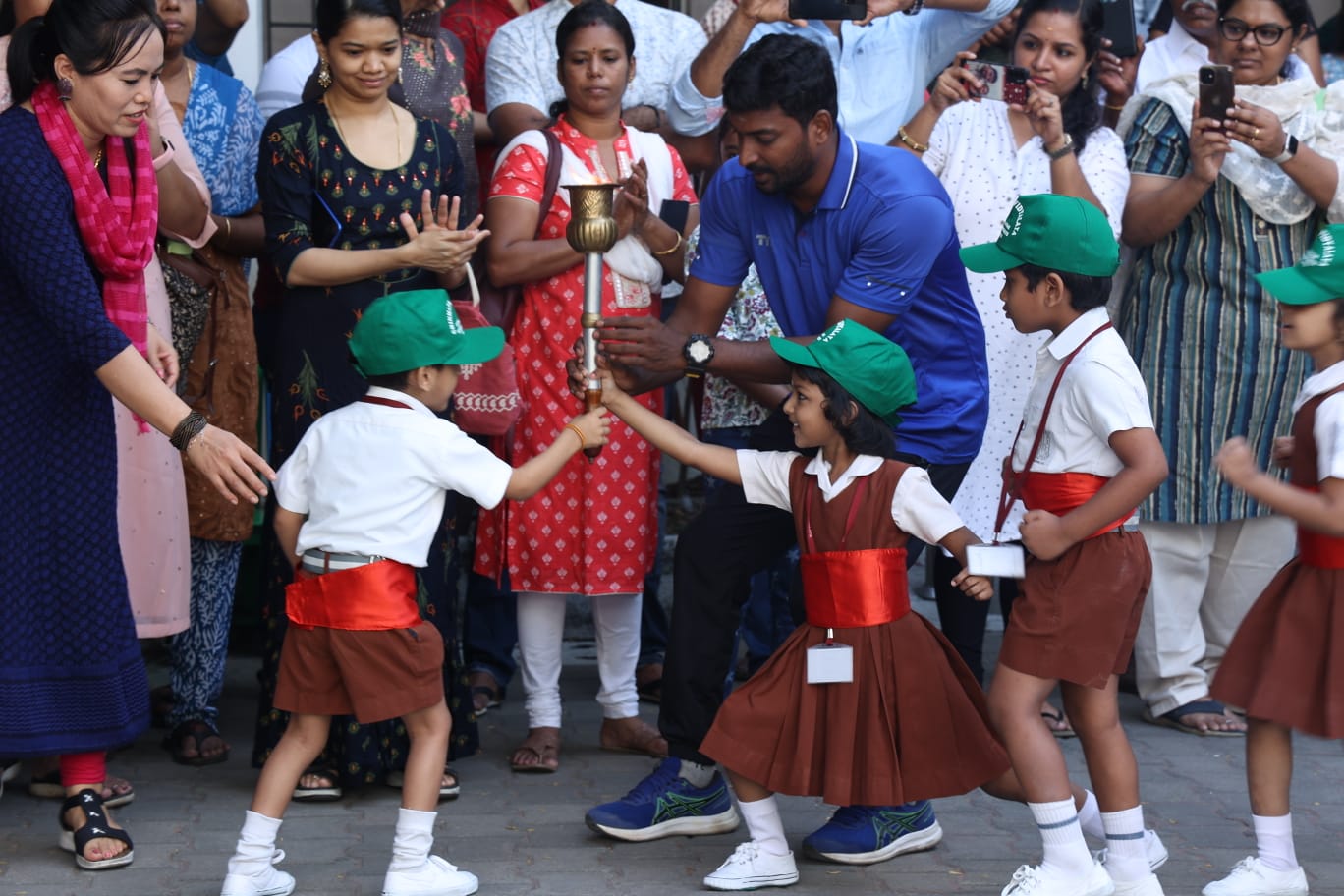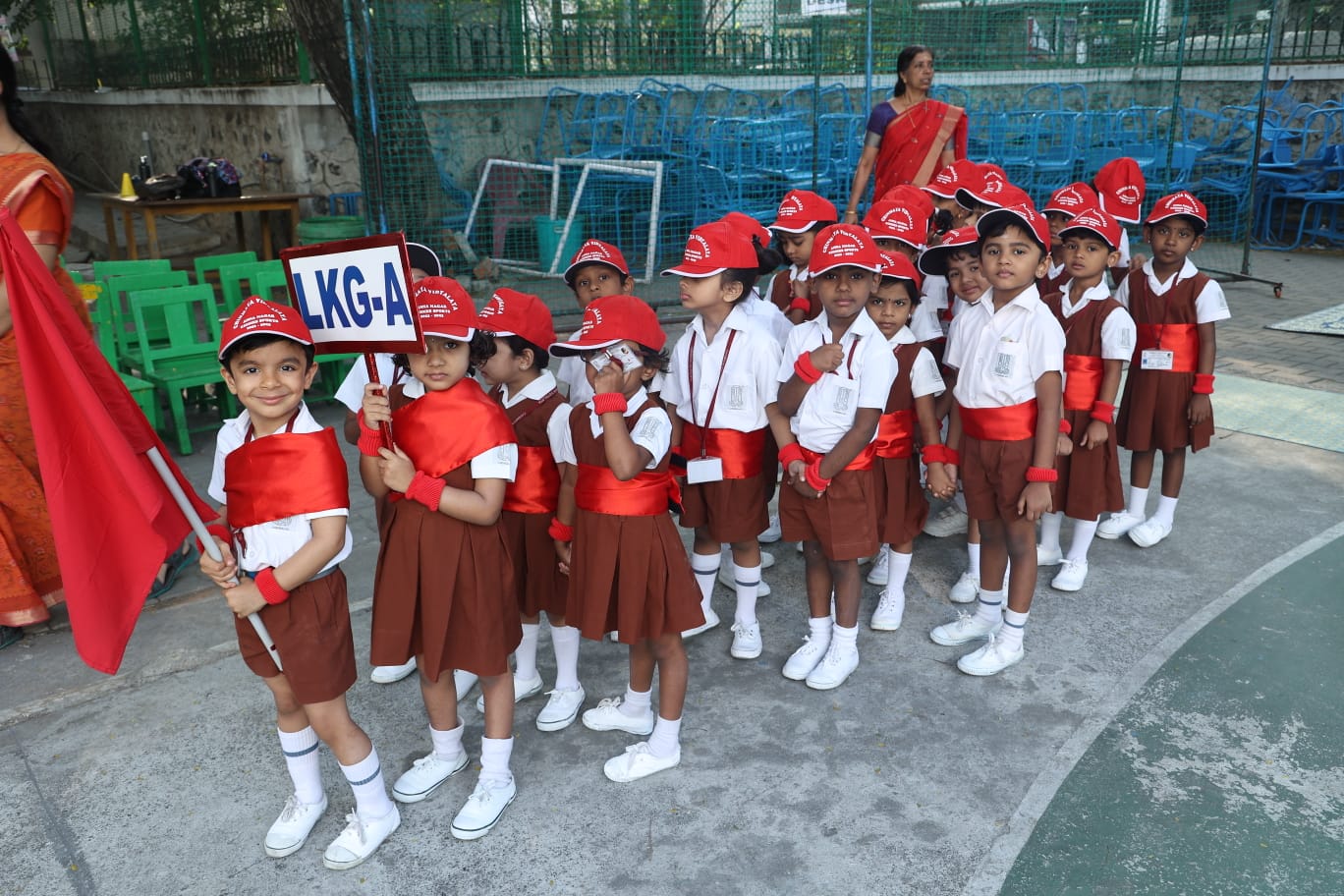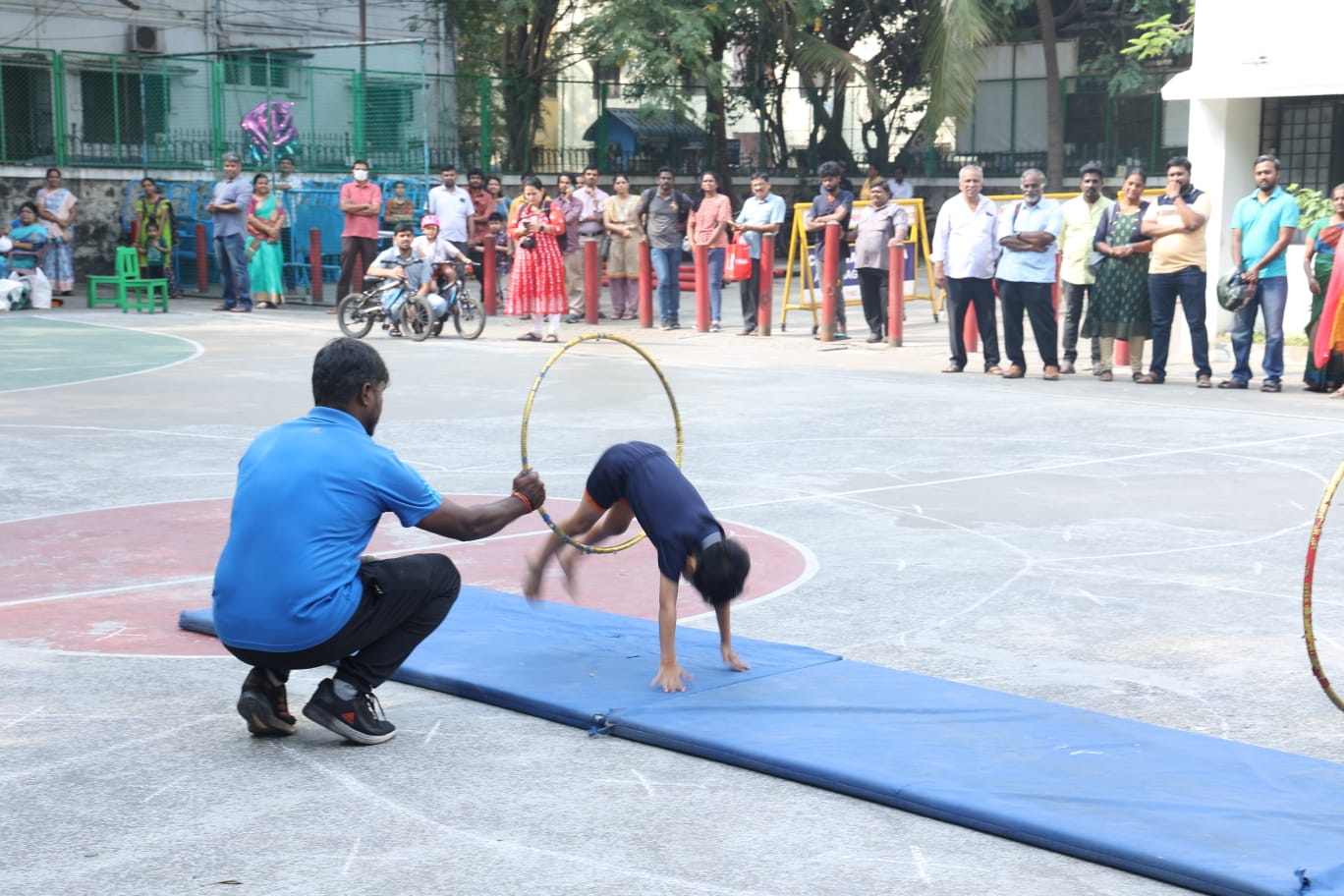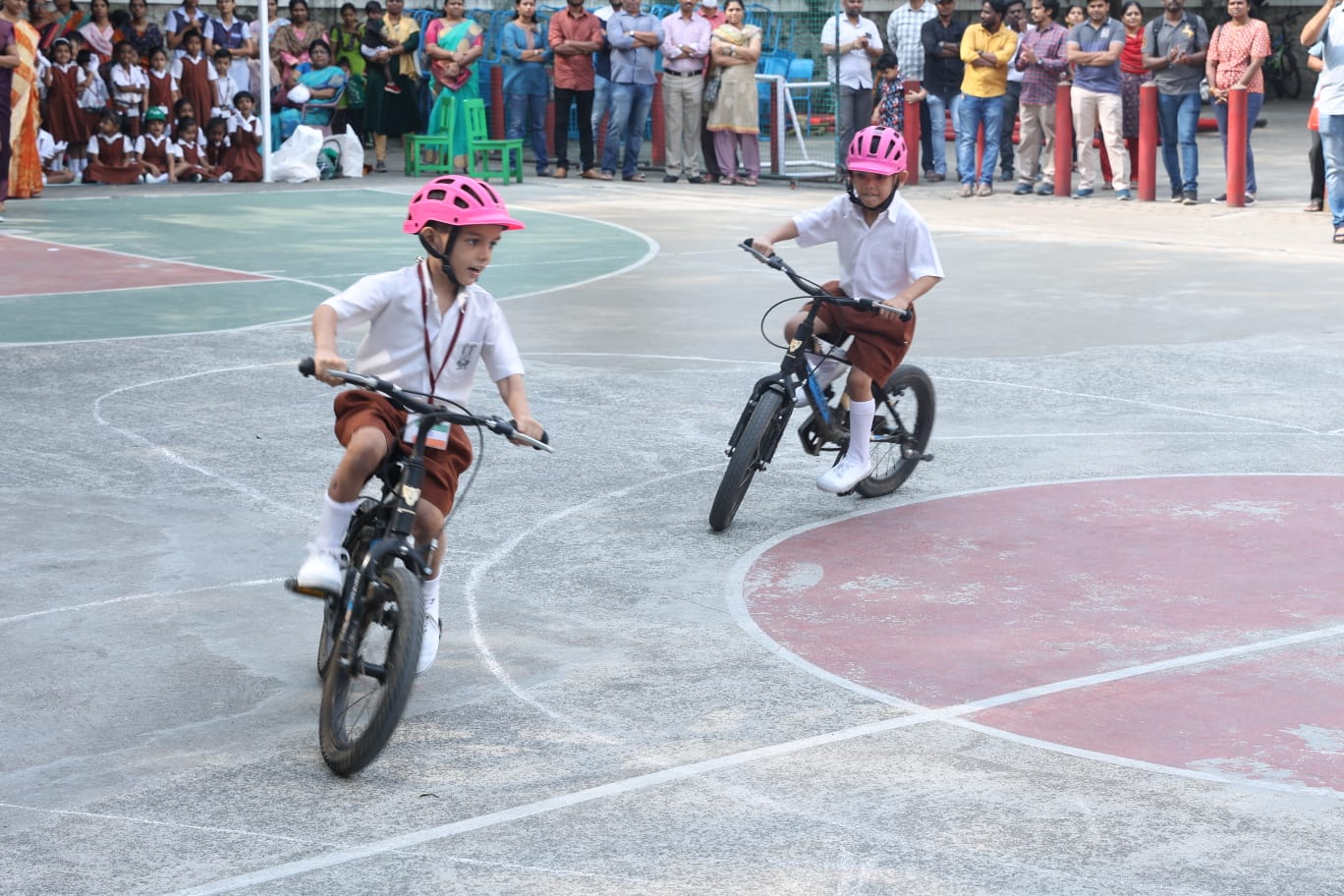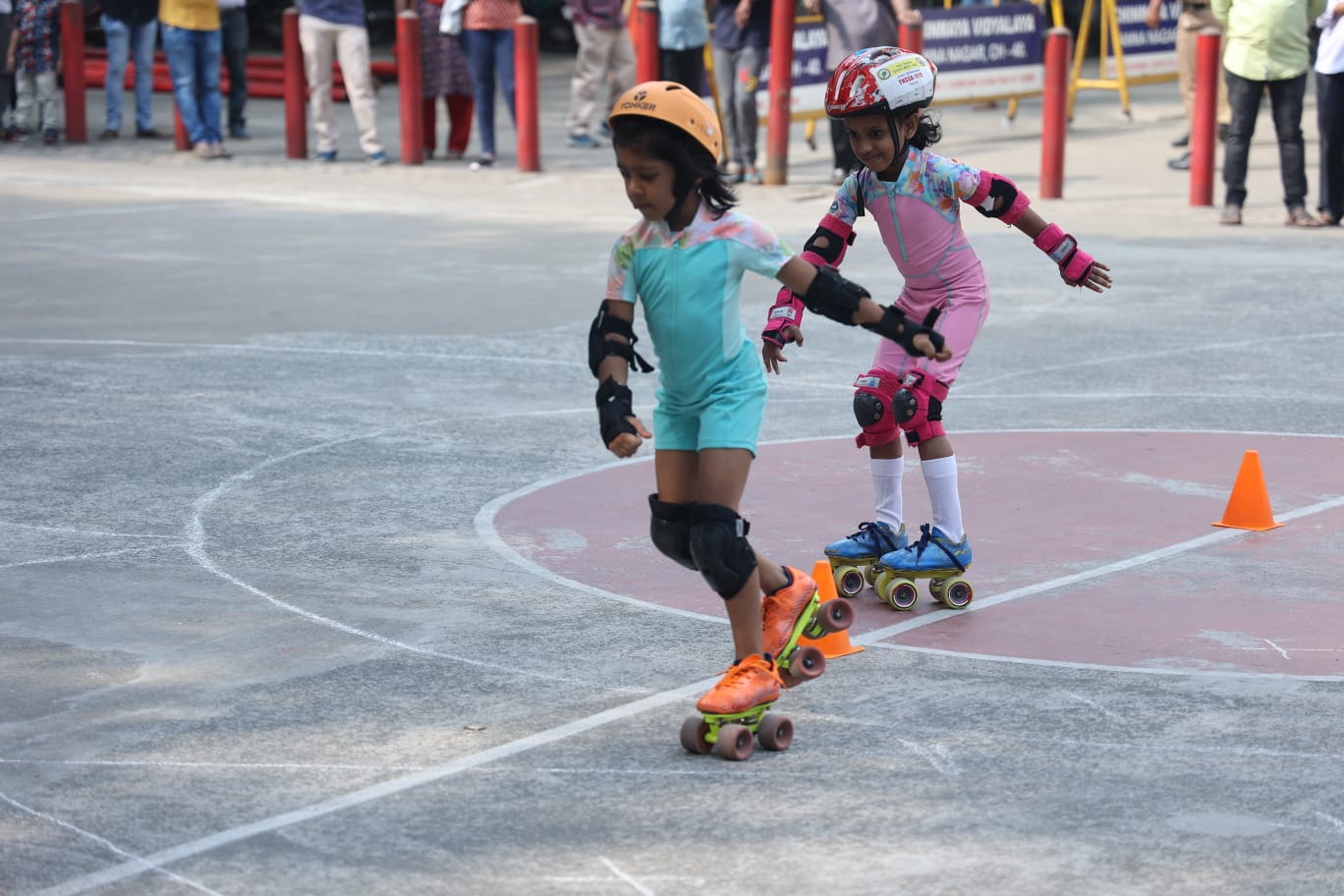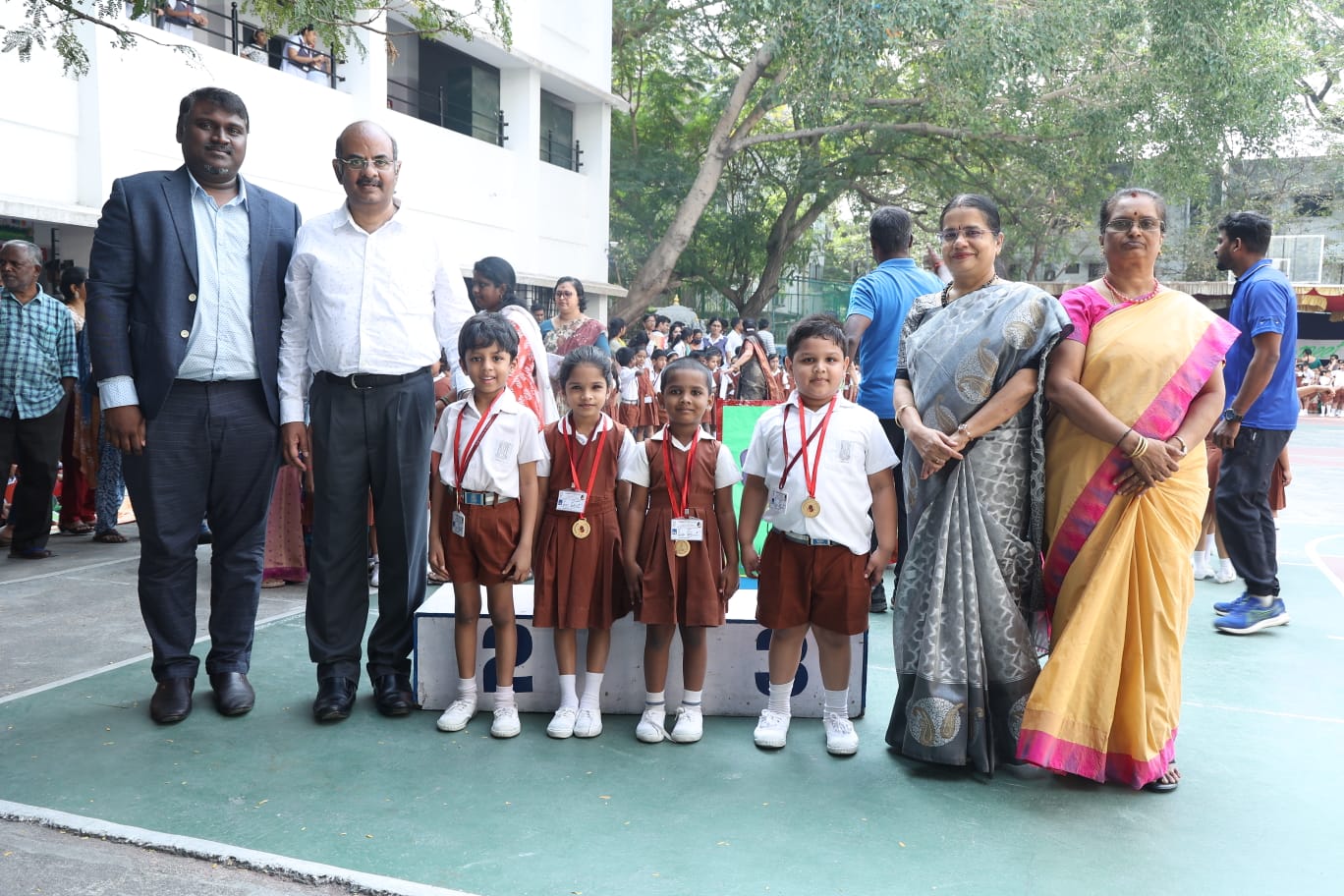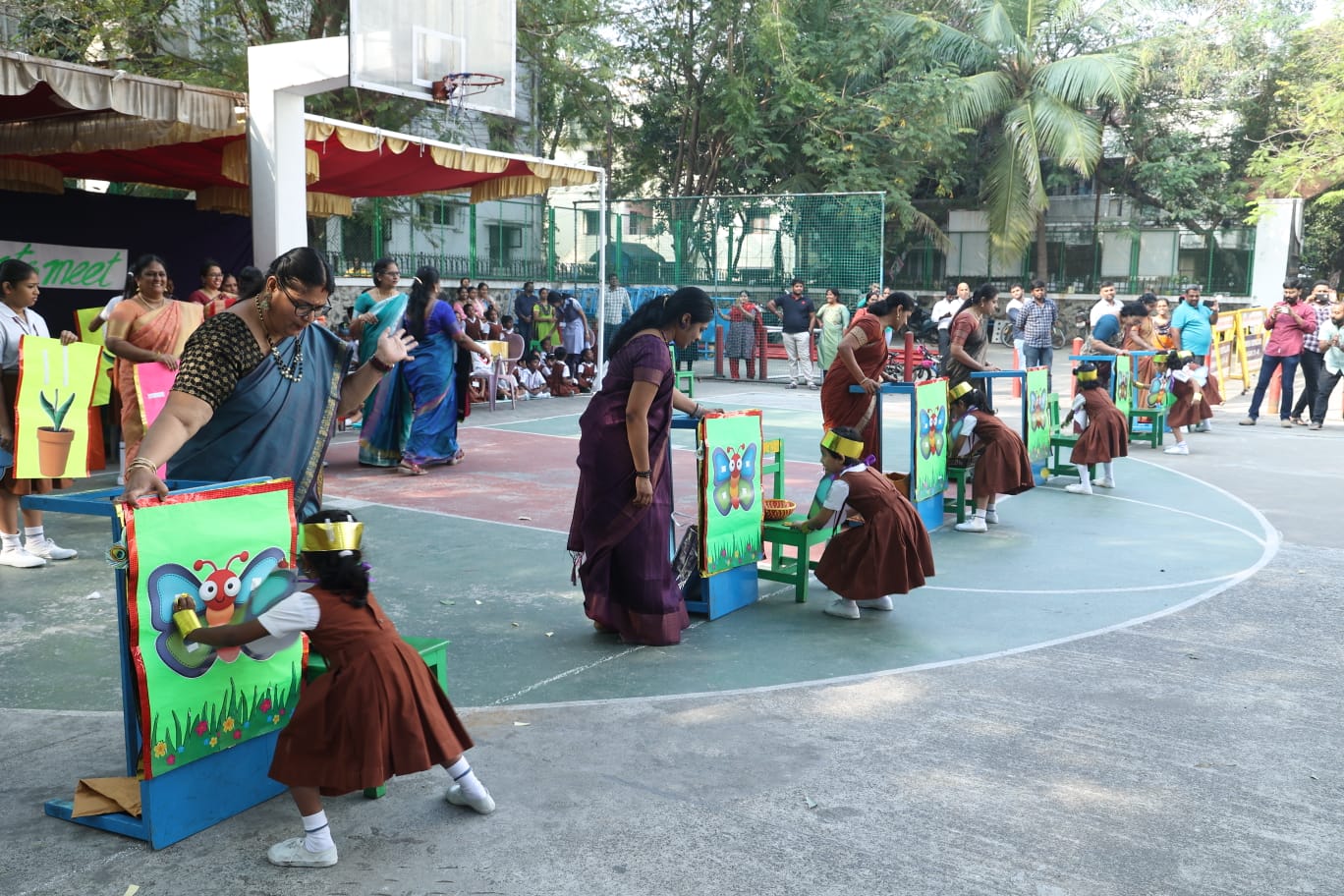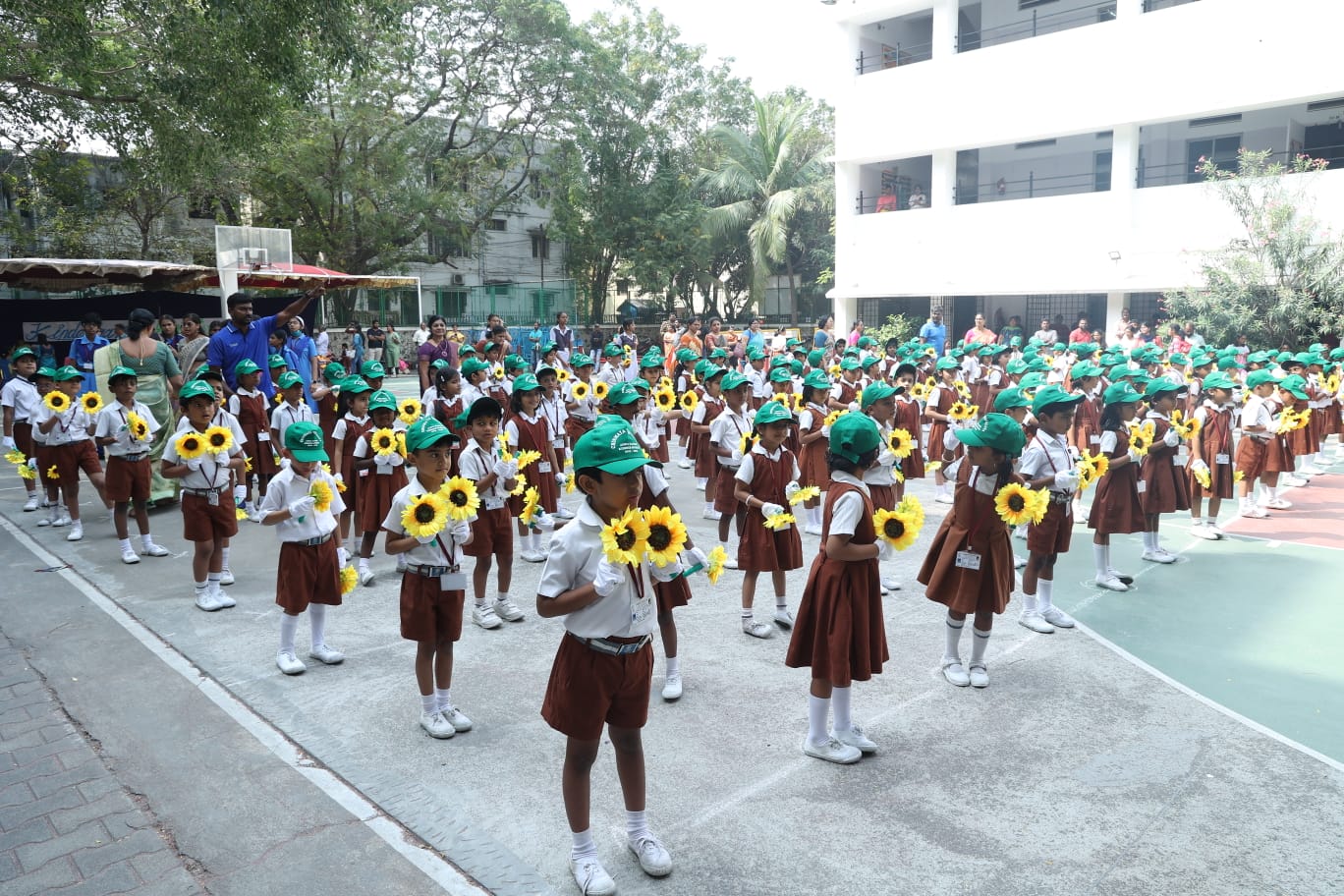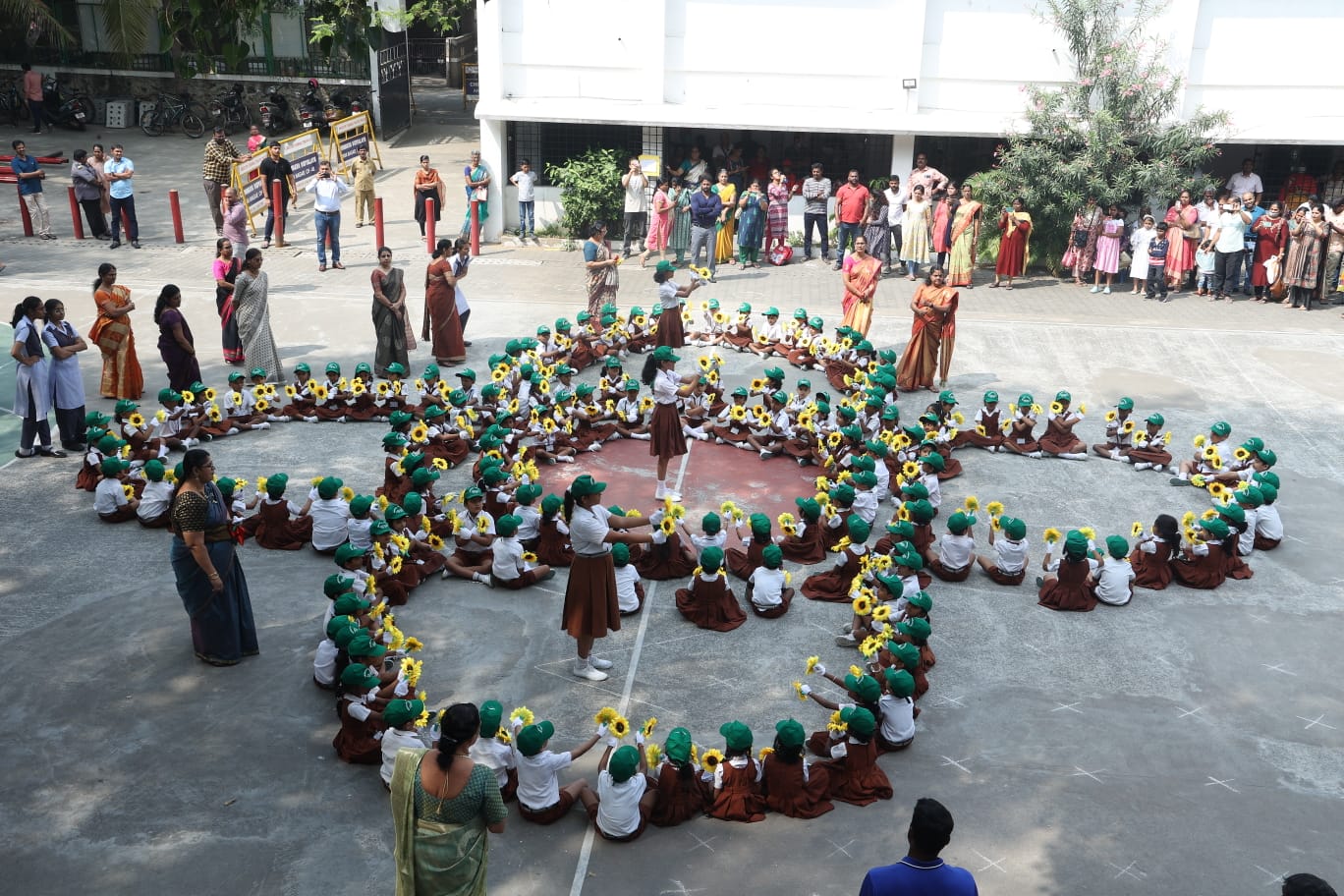 Children's Day Celebration - 2022
Children's Day was celebrated on 14.11.2022 in our Vidyalaya in a grand manner. Children enjoyed watching their favourite teachers perform different dance styles like semi-classical dance, diya dance, dandiya dance and free style dance. The melodious music and vibrant attire was a feast for the eyes. A hilarious skit based on the effects of online classes was also enacted. The old classic songs sung by the teachers were highly applauded by the students.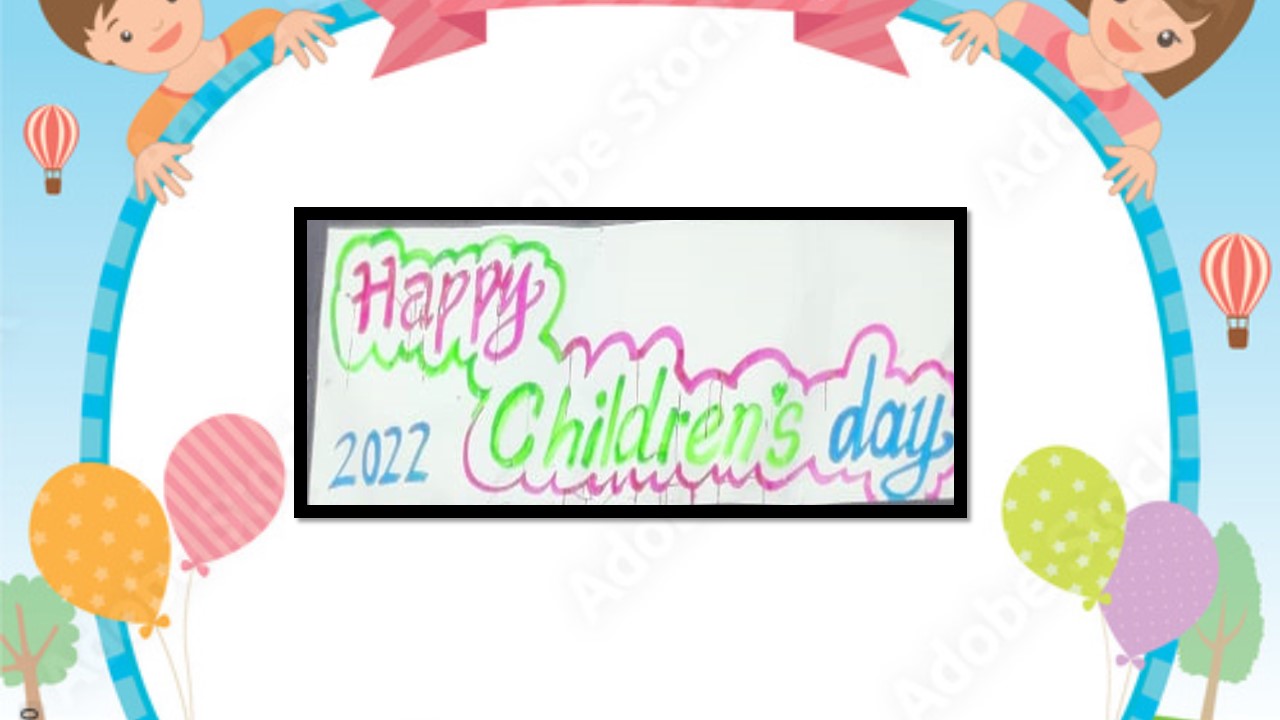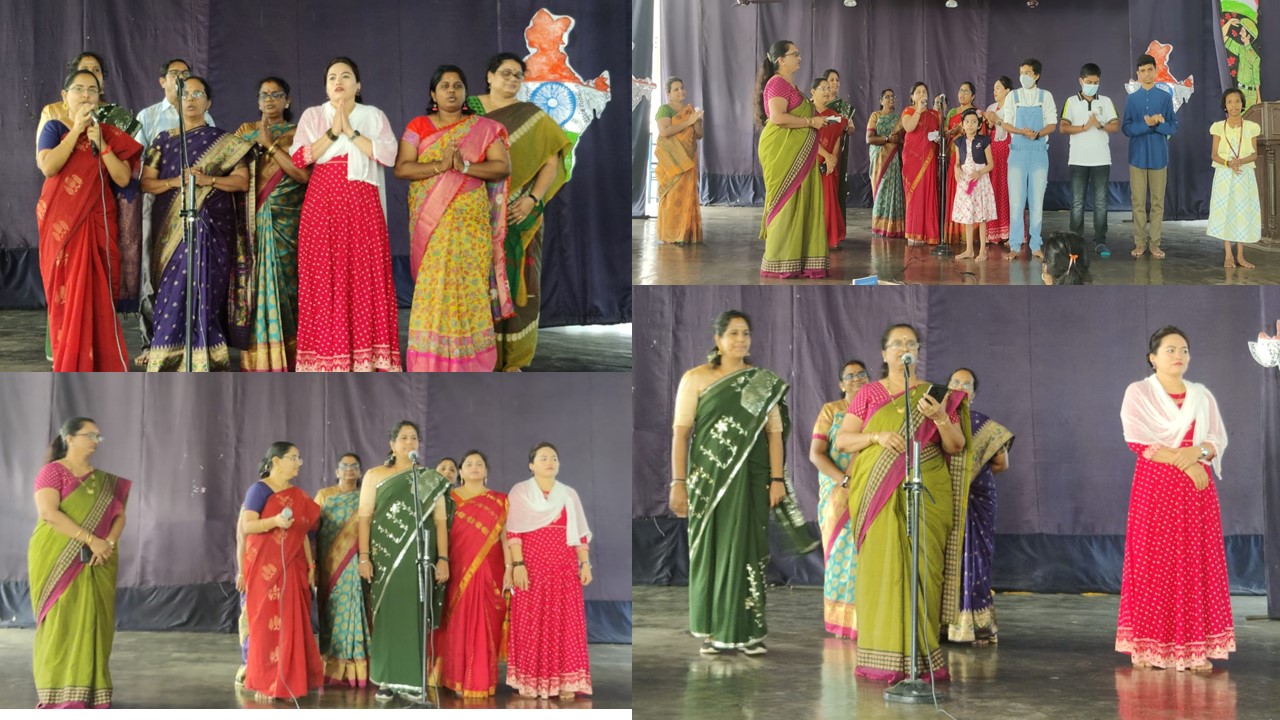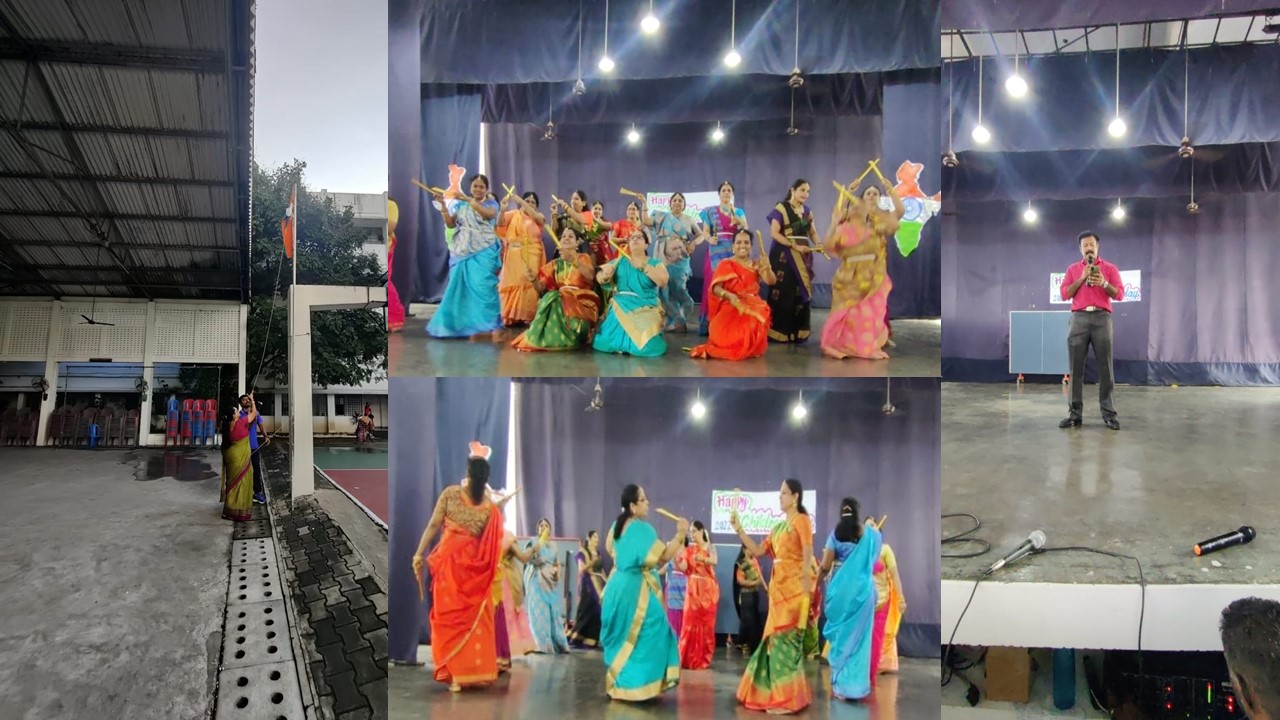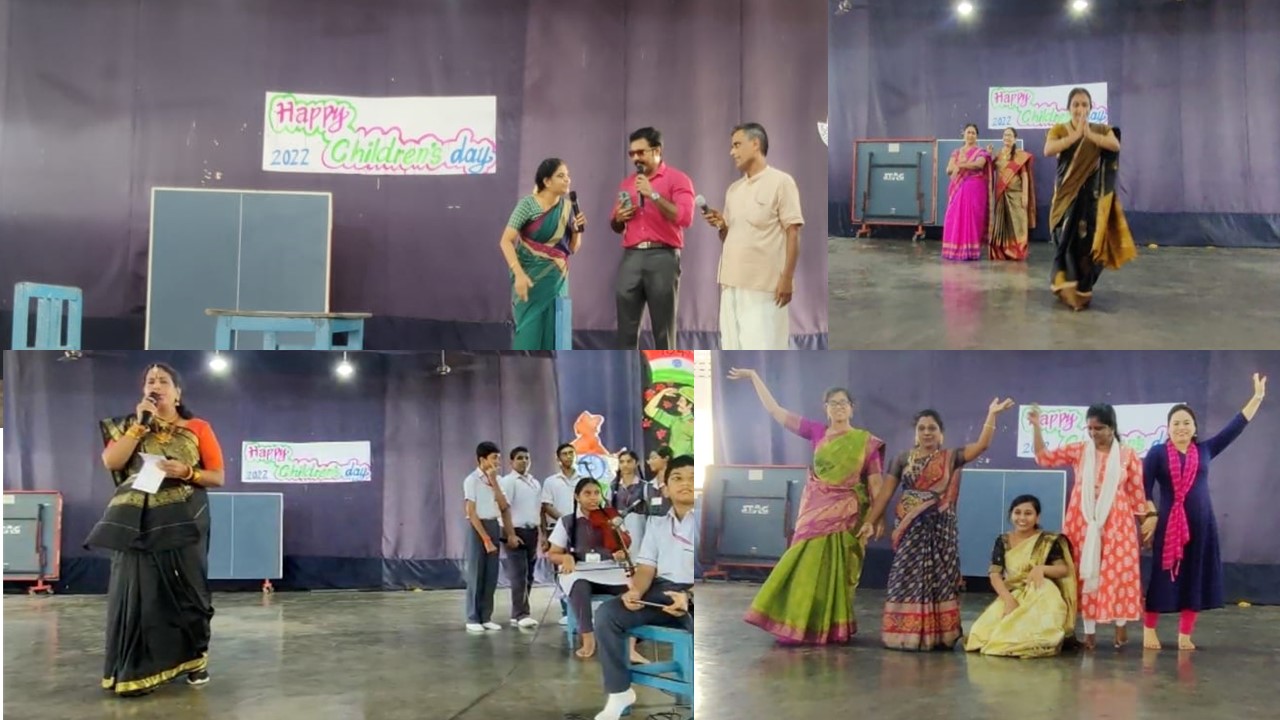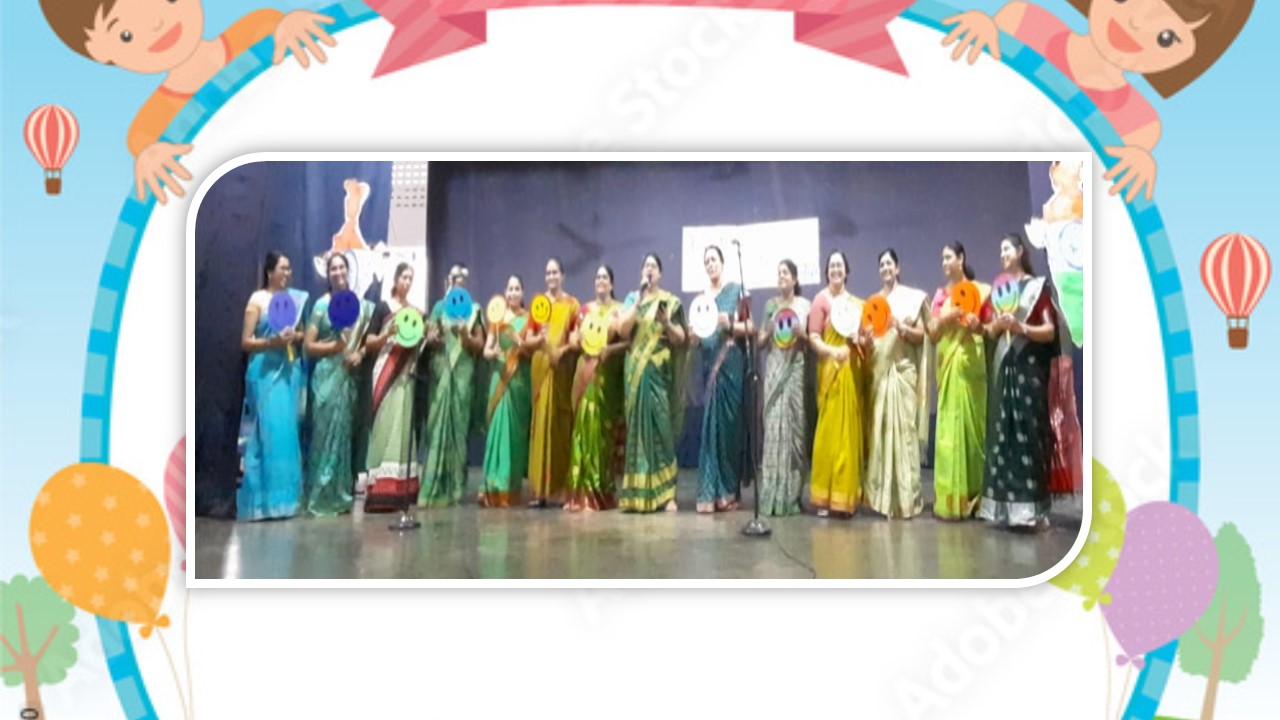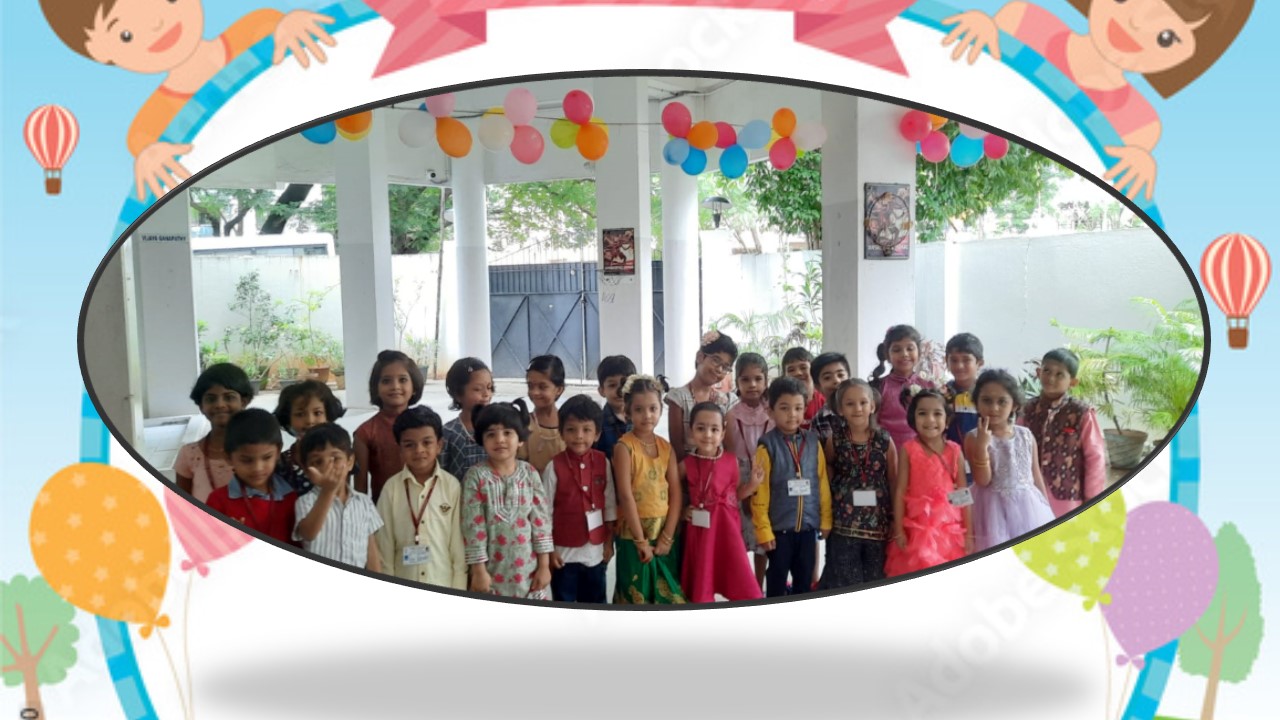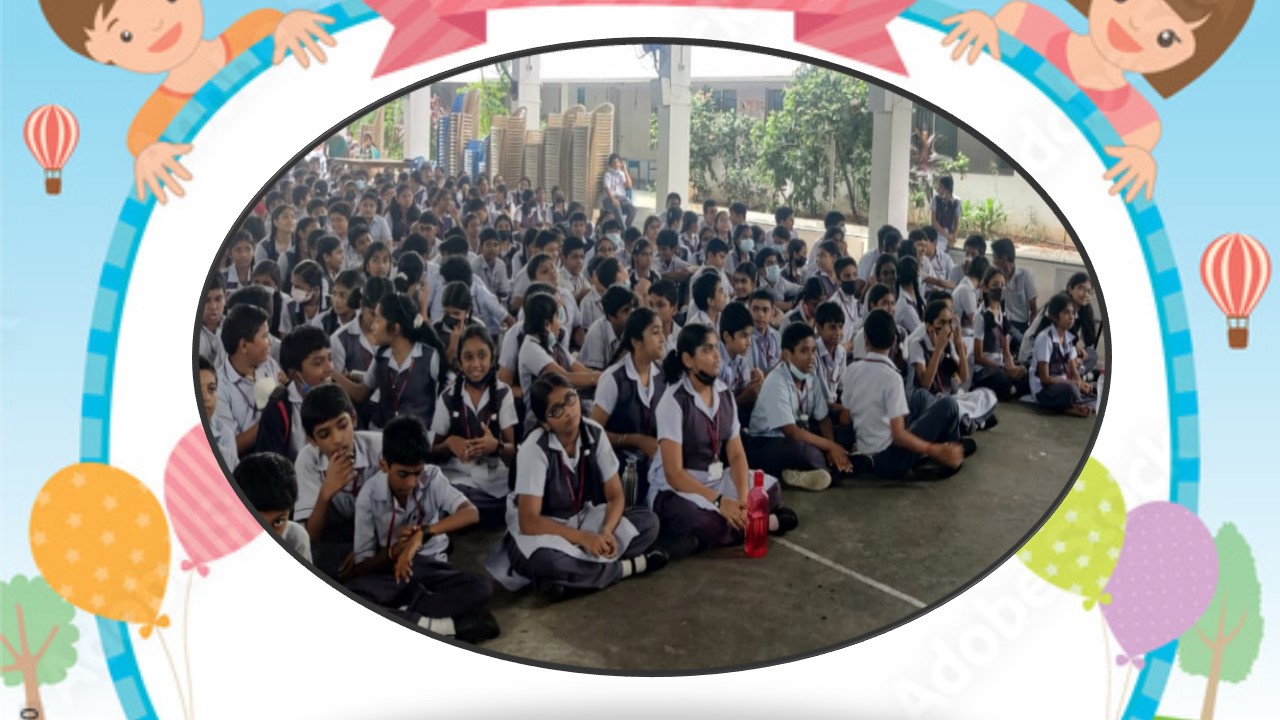 Mathru Pooja Celebration - 2022
Mathru Puja, celebrated on 8-10-22, is a unique Puja that instils reverence and love in the child for his/her mother.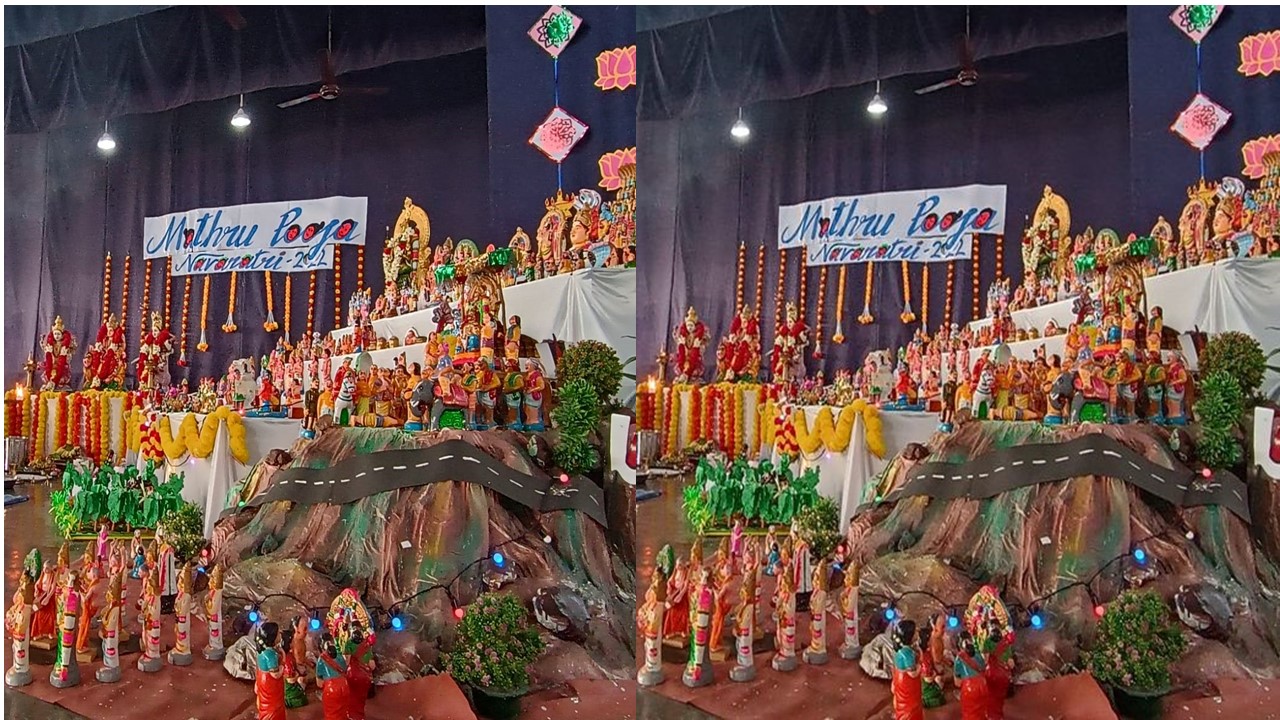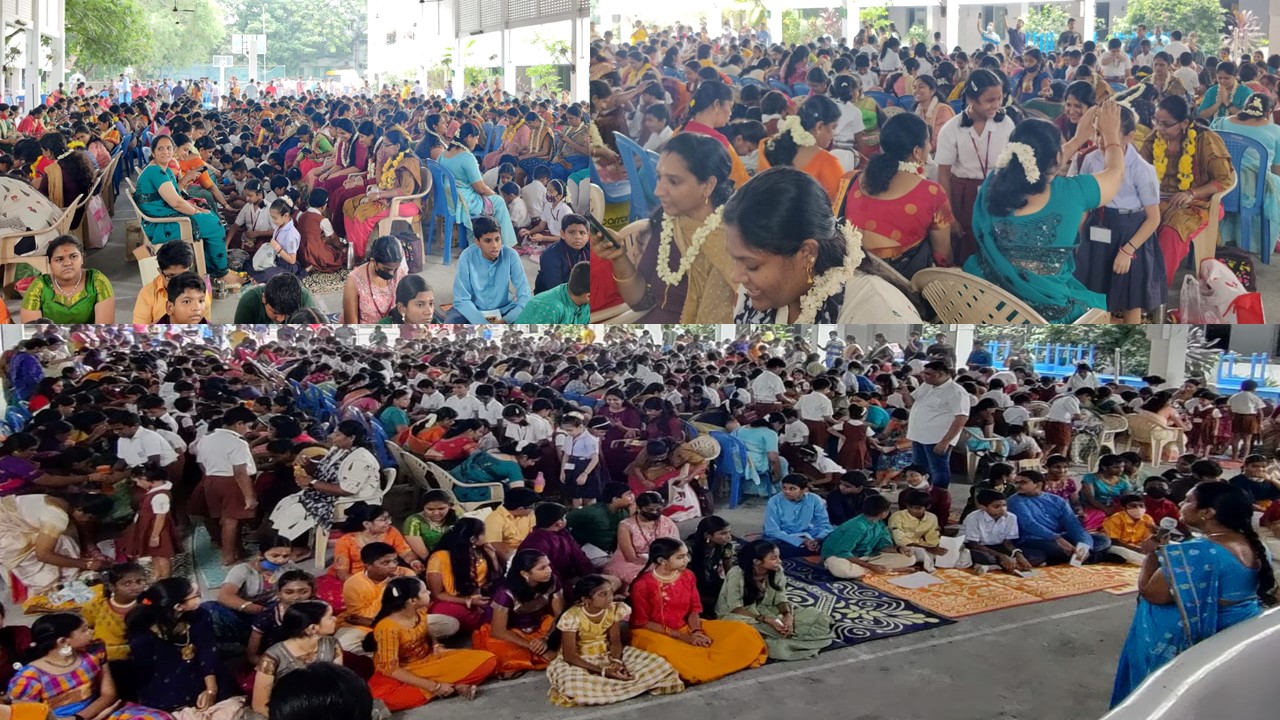 Onam Celebration -2022
Onam, India's biggest harvest festival, was celebrated on 12.09.2022 in our Vidyalaya. Children rendered bhajans. Dance drama was performed by the children which had the cultural symbols of Kerala. A small skit on the story of Mahabali and Vamana was performed by the children. They also performed a dance and Pulikali, one of the folk art forms of Kerala.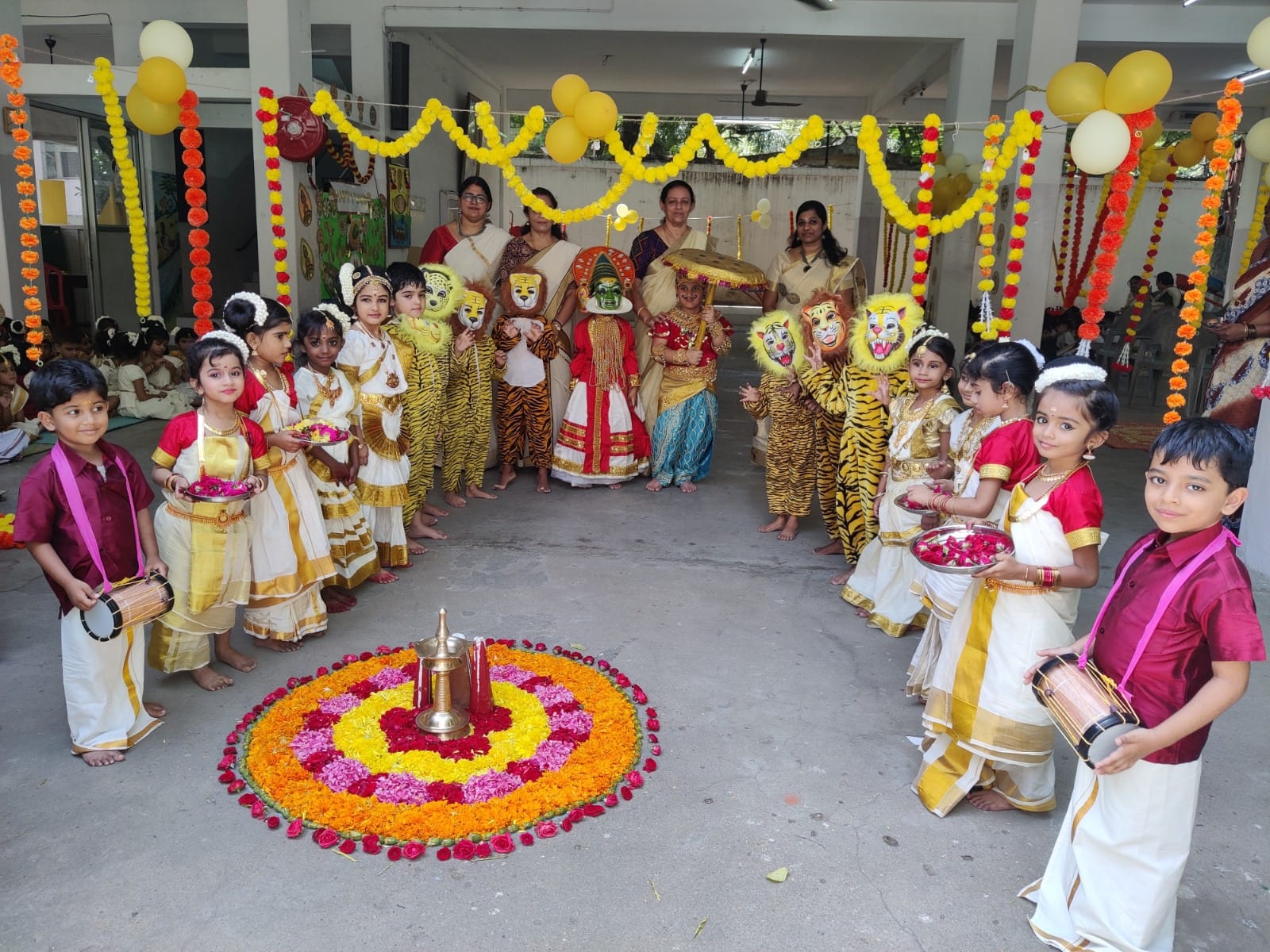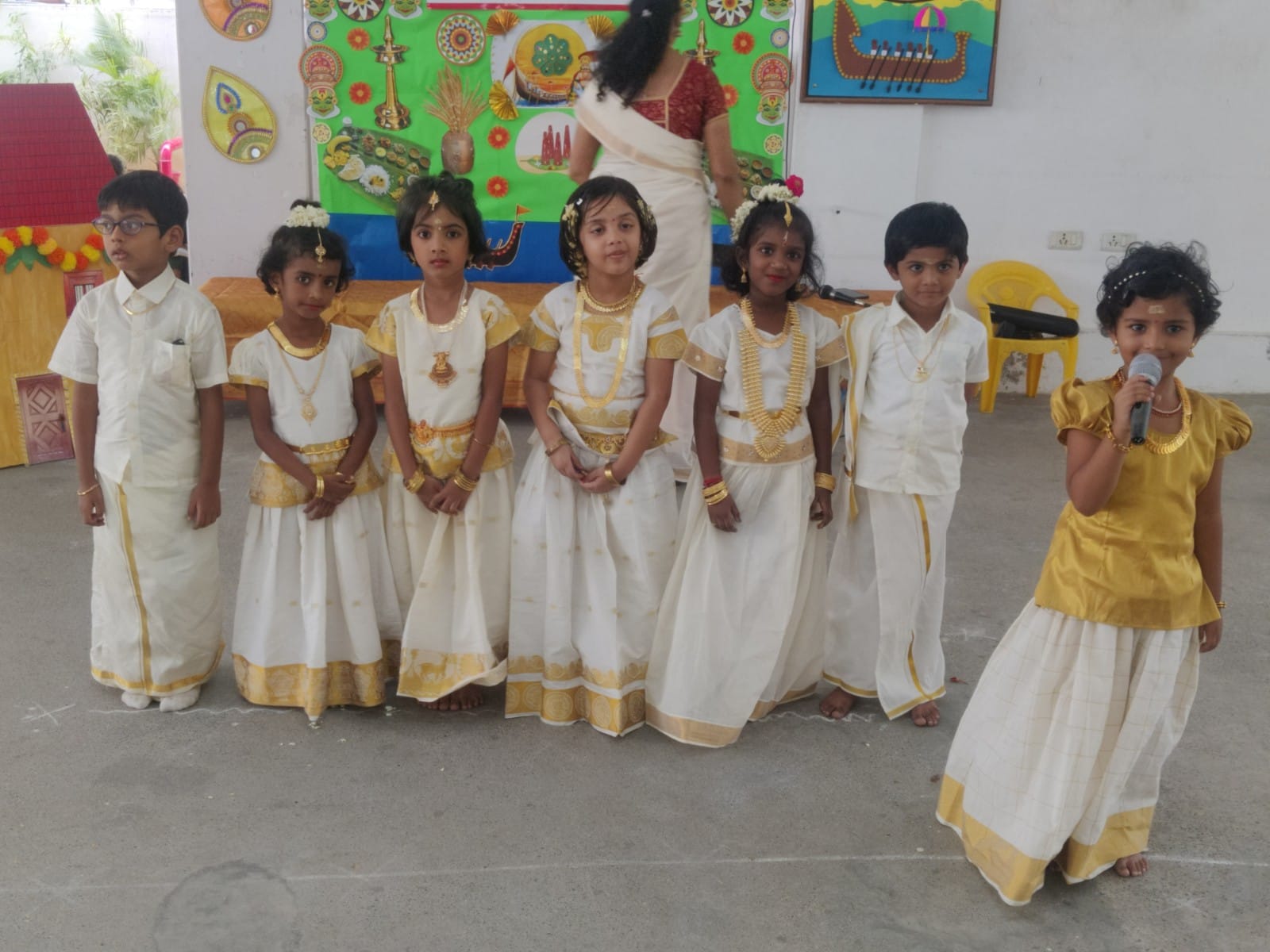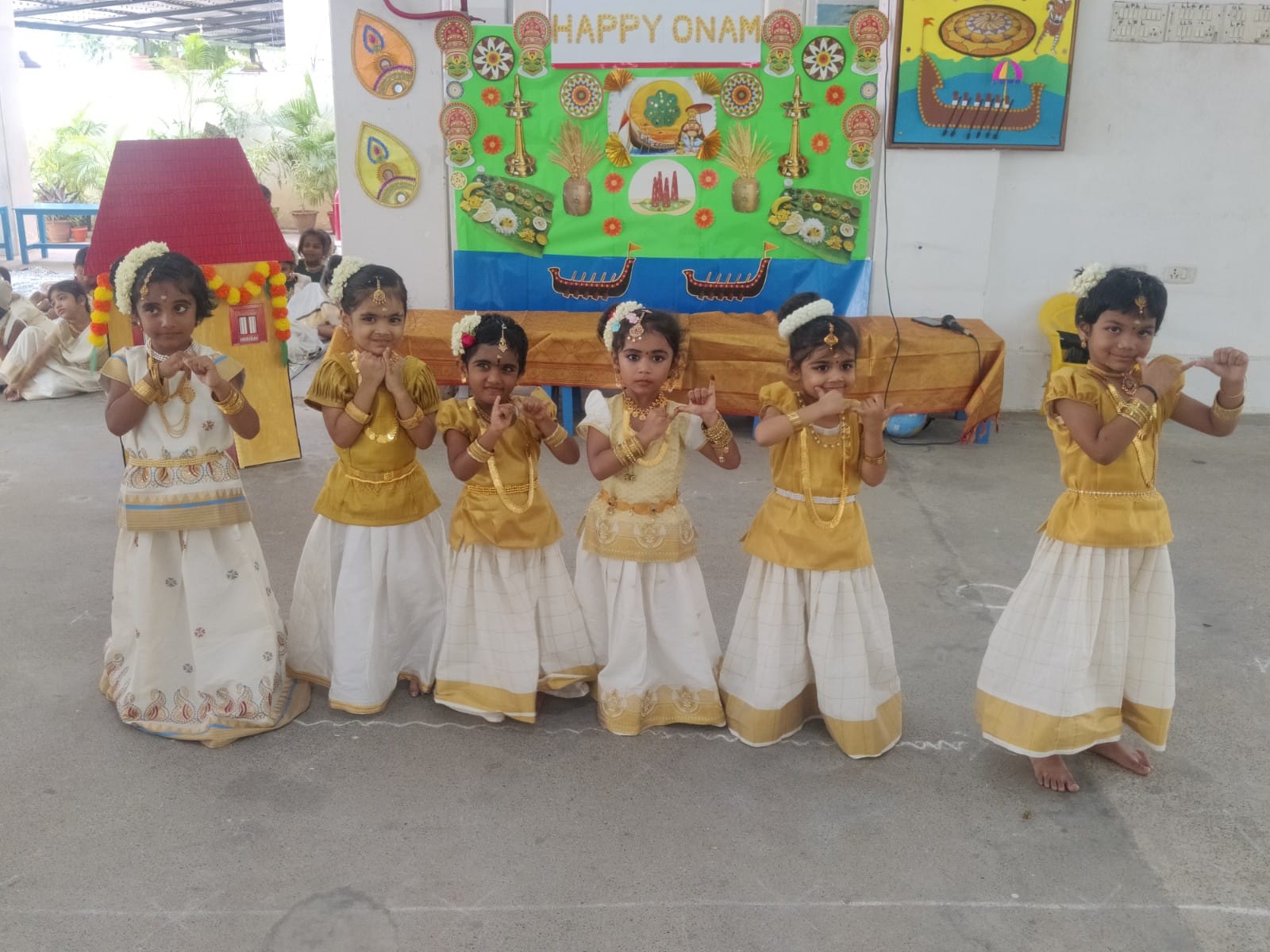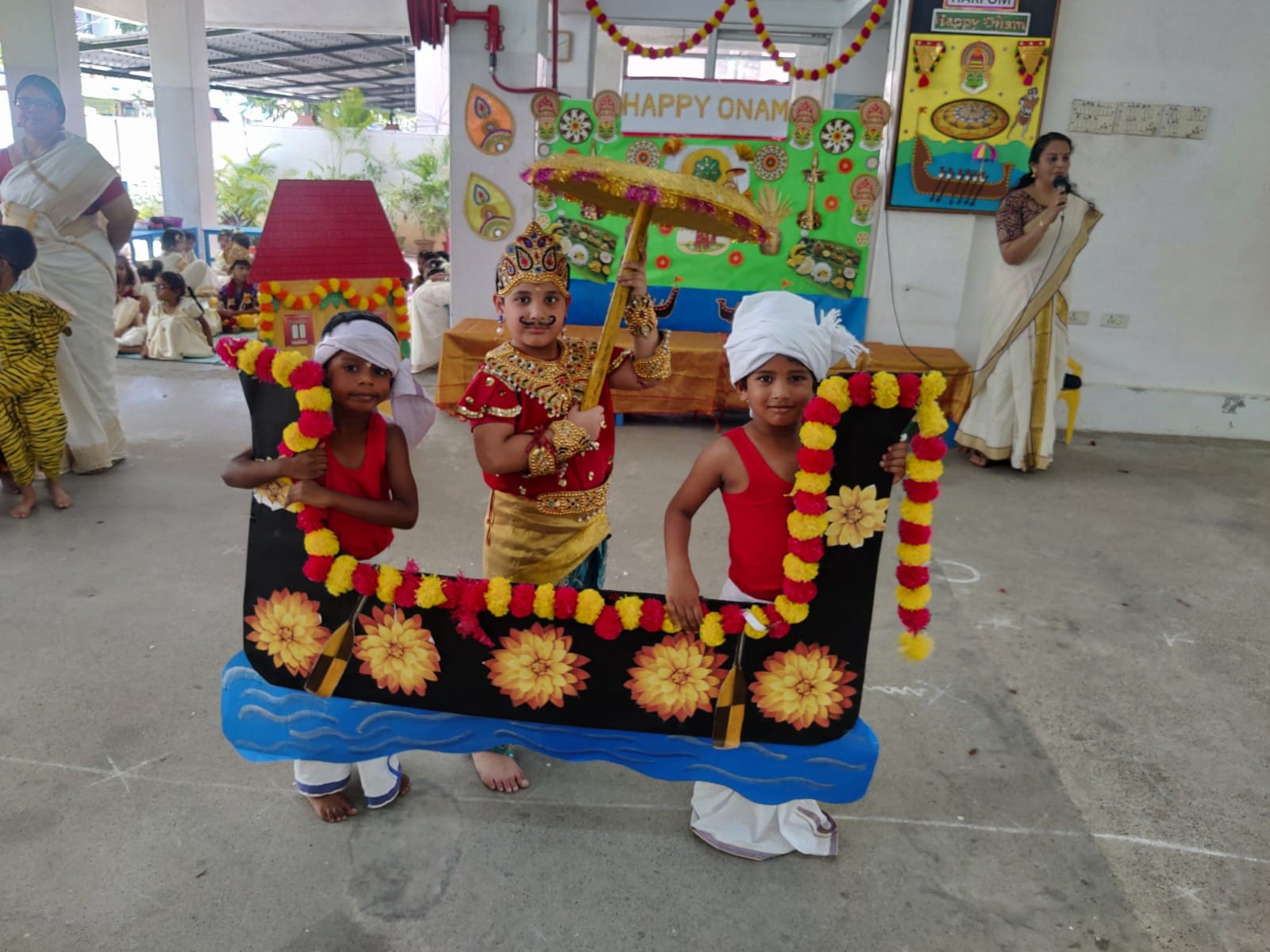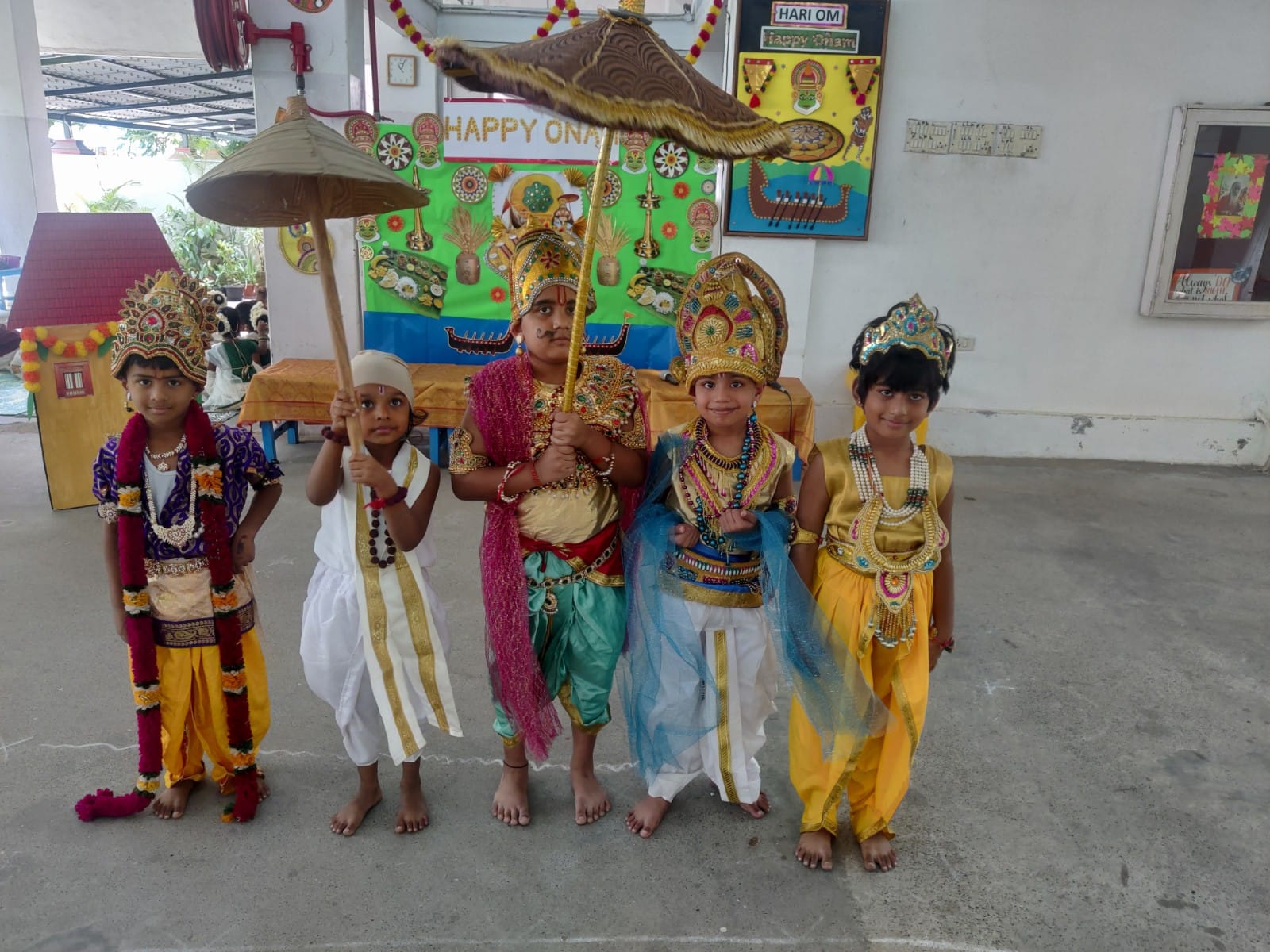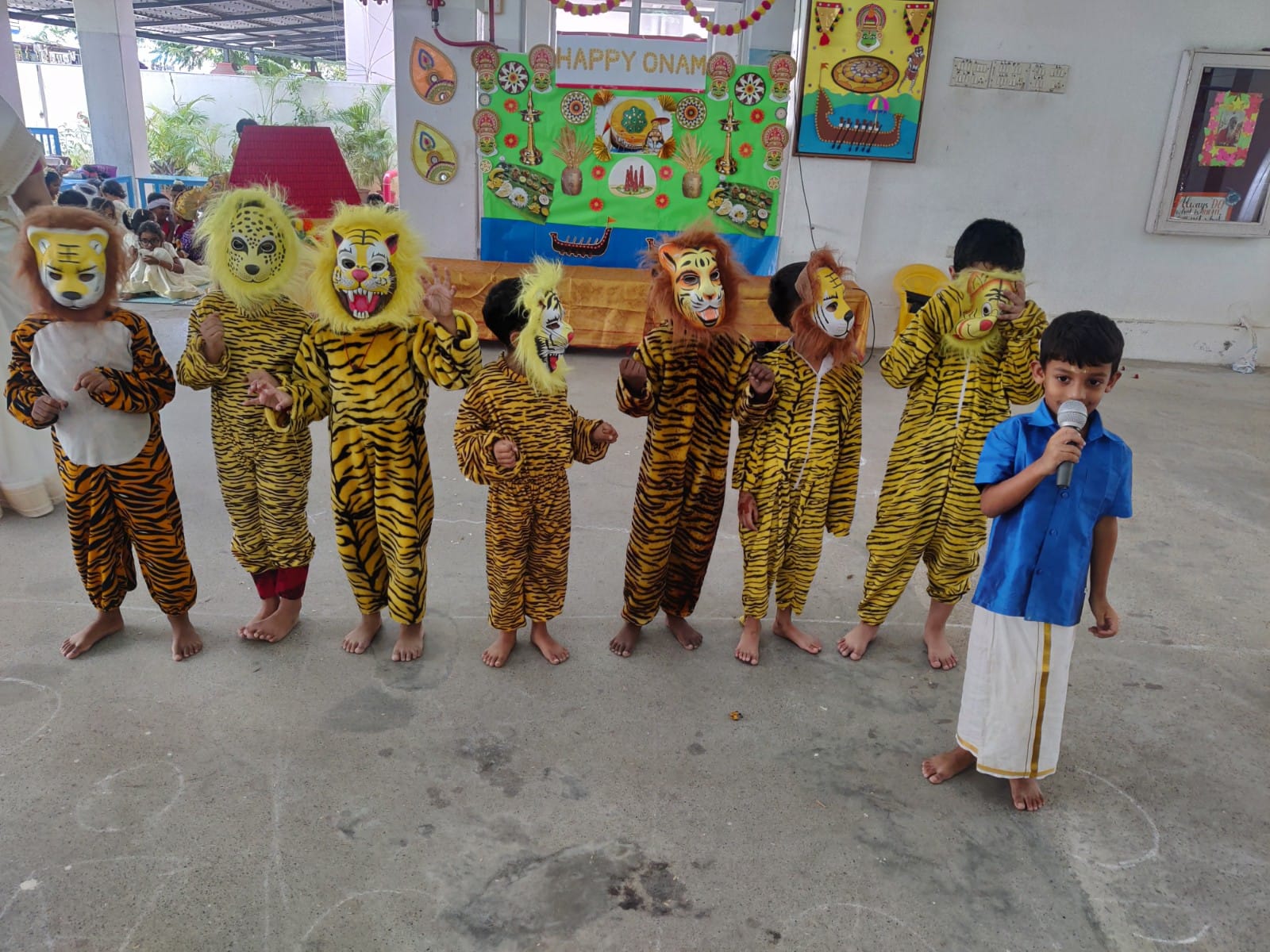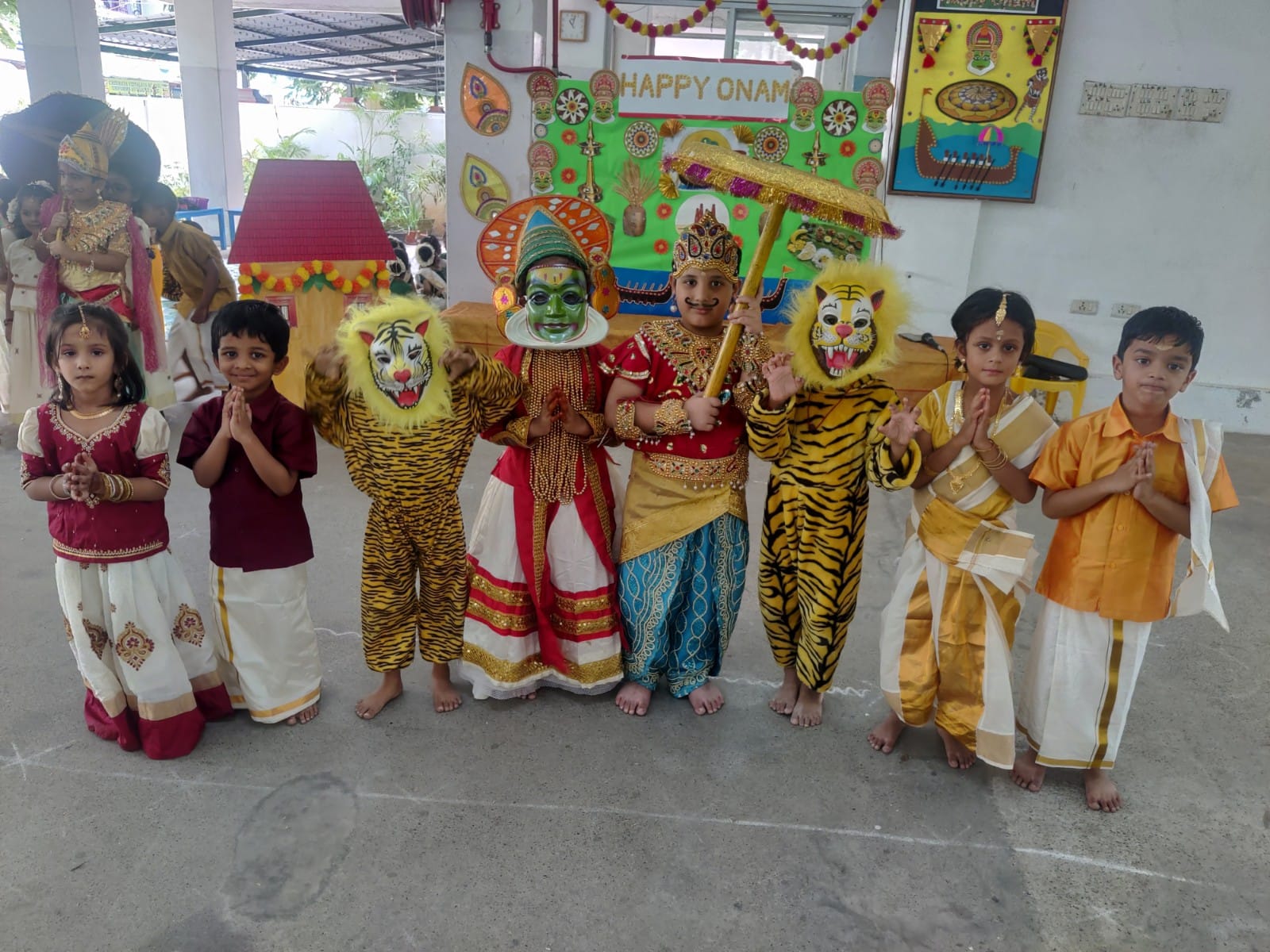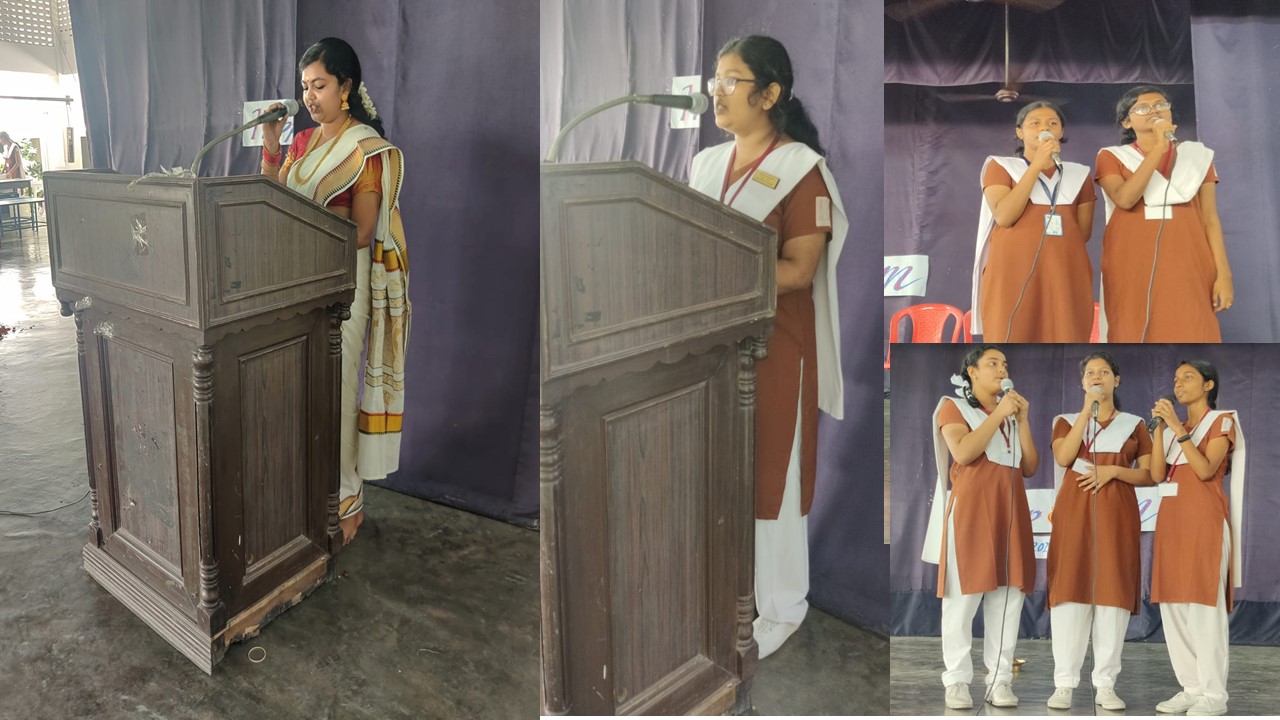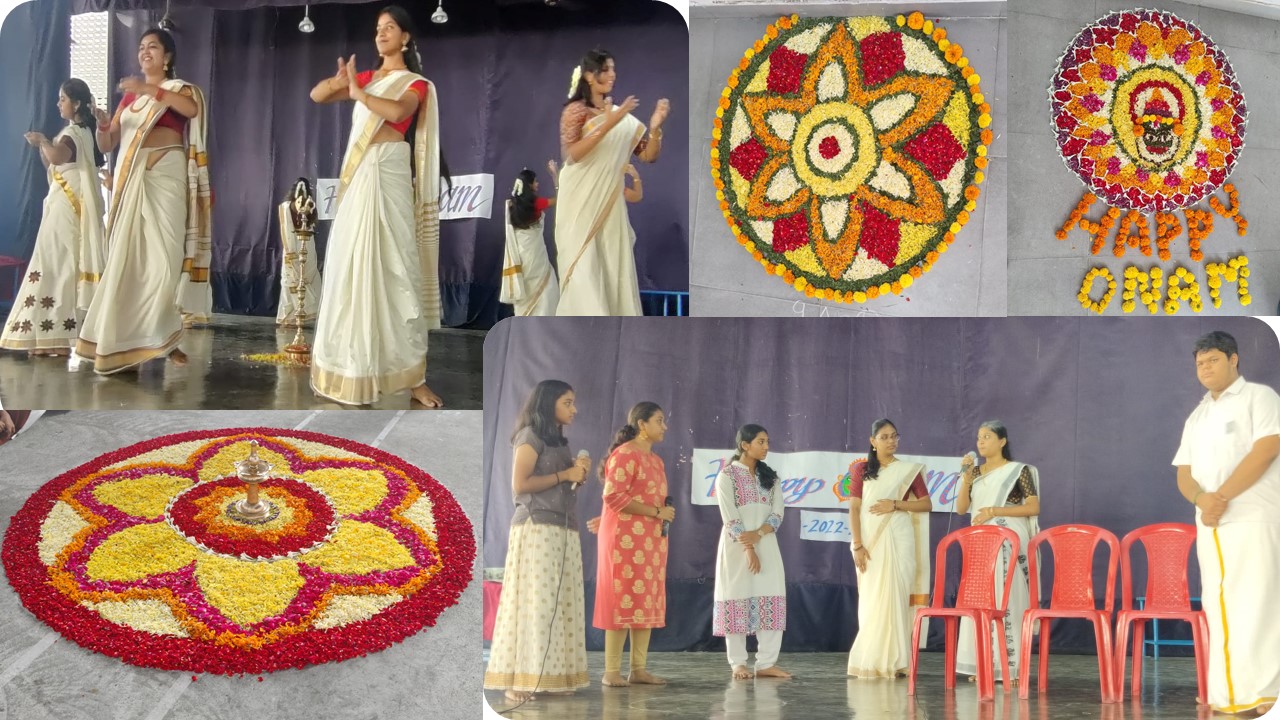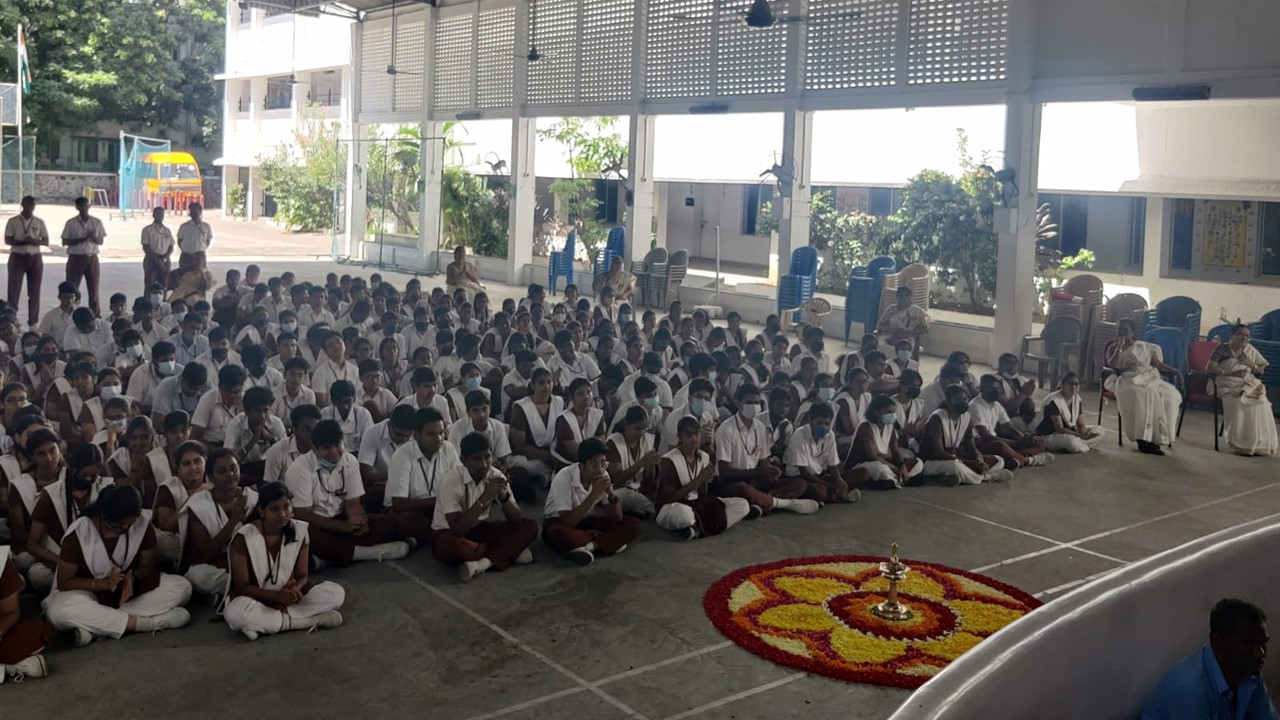 Teacher's Day Celebration - 2022
Teacher's Day was celebrated on 5th September 2022 to honour teachers for their significant contribution in shaping the lives of children.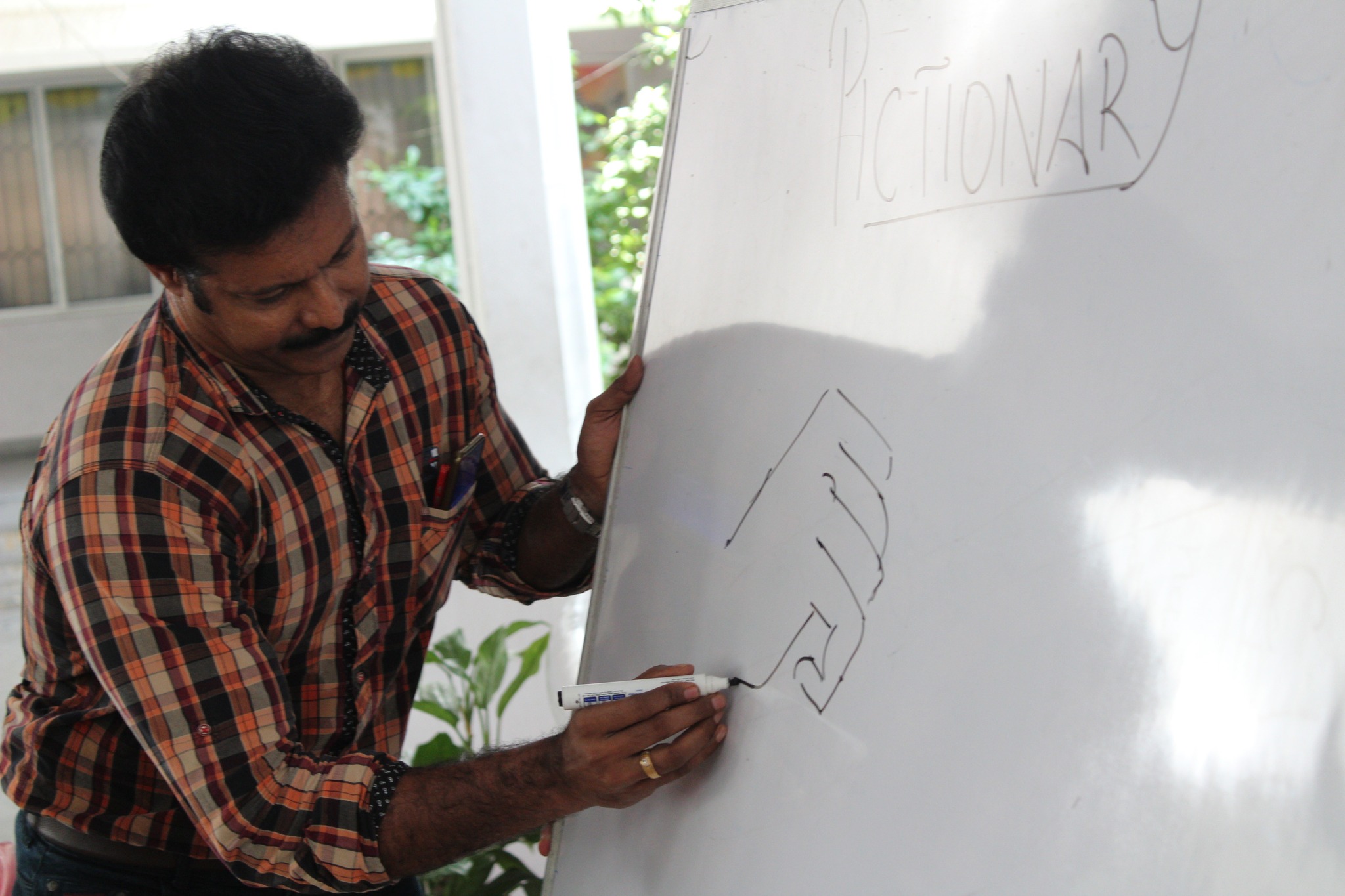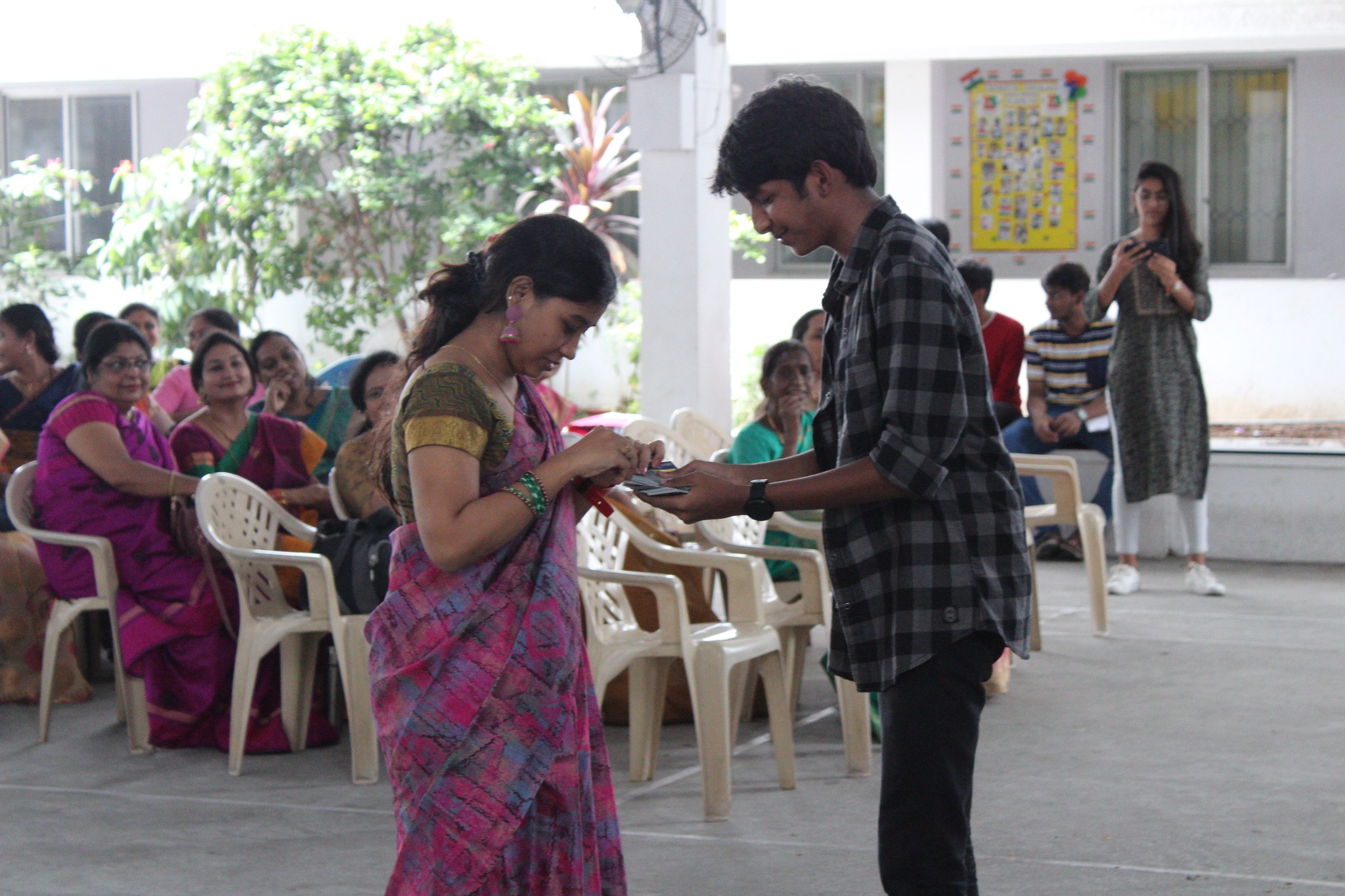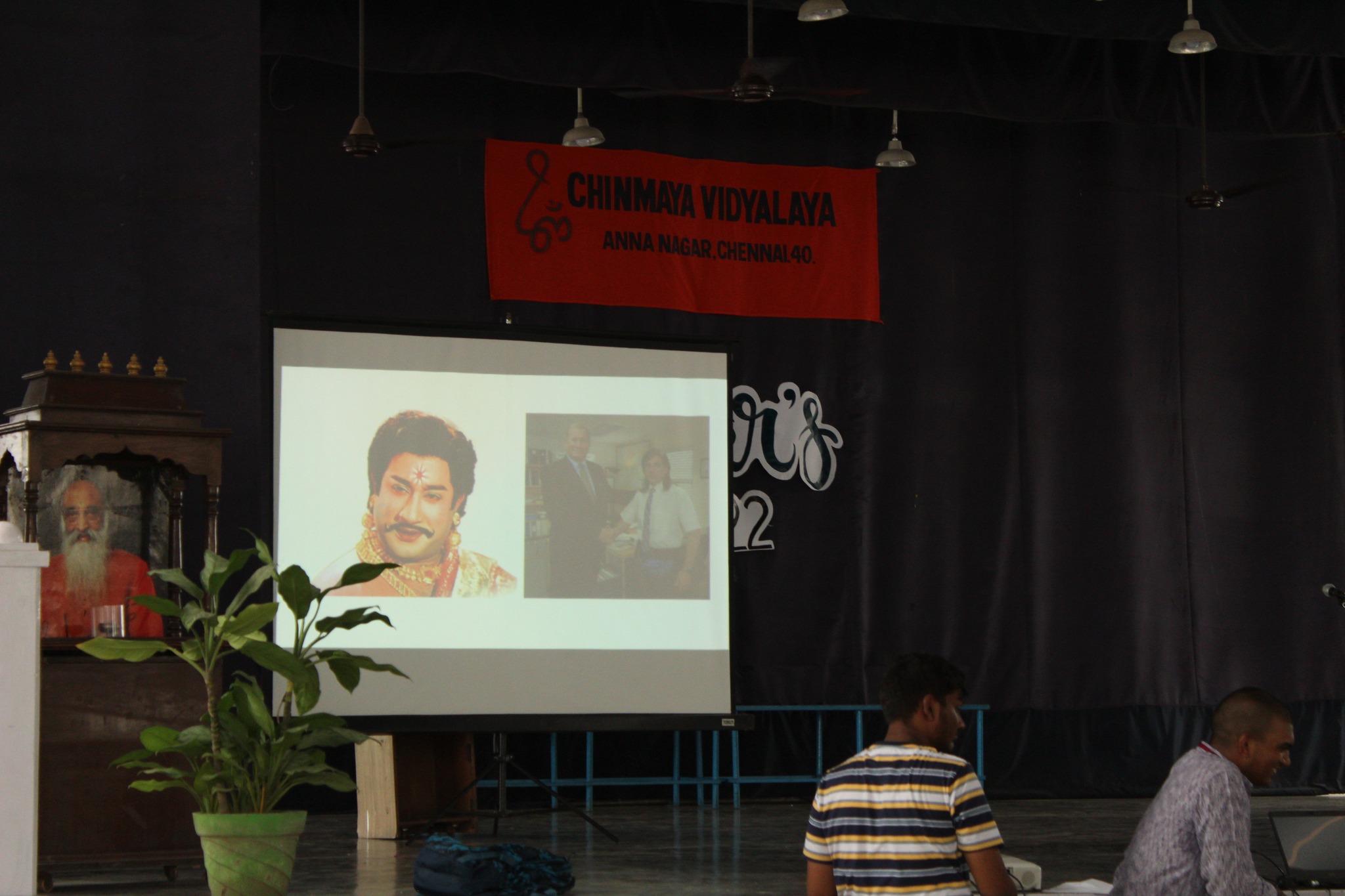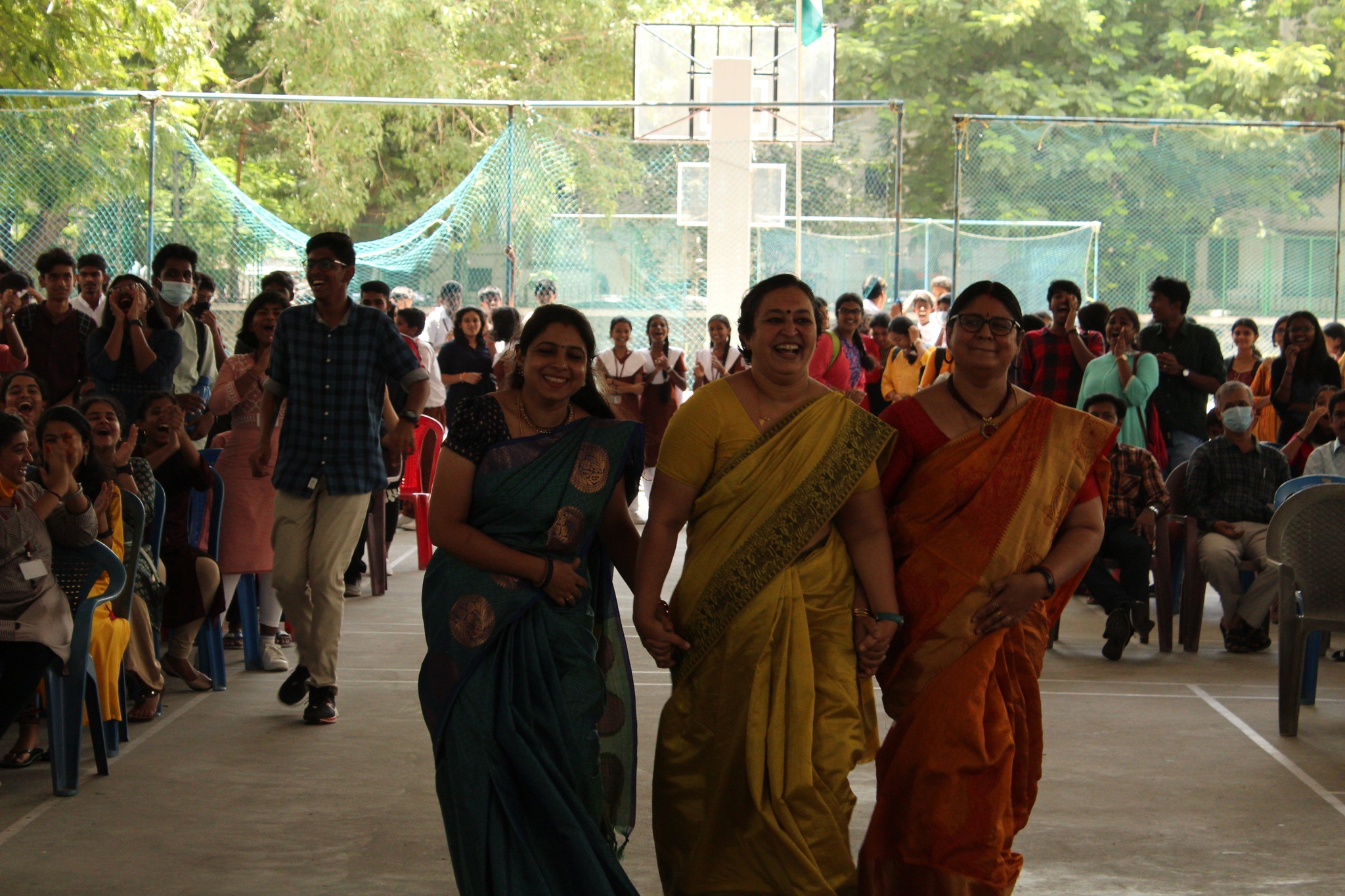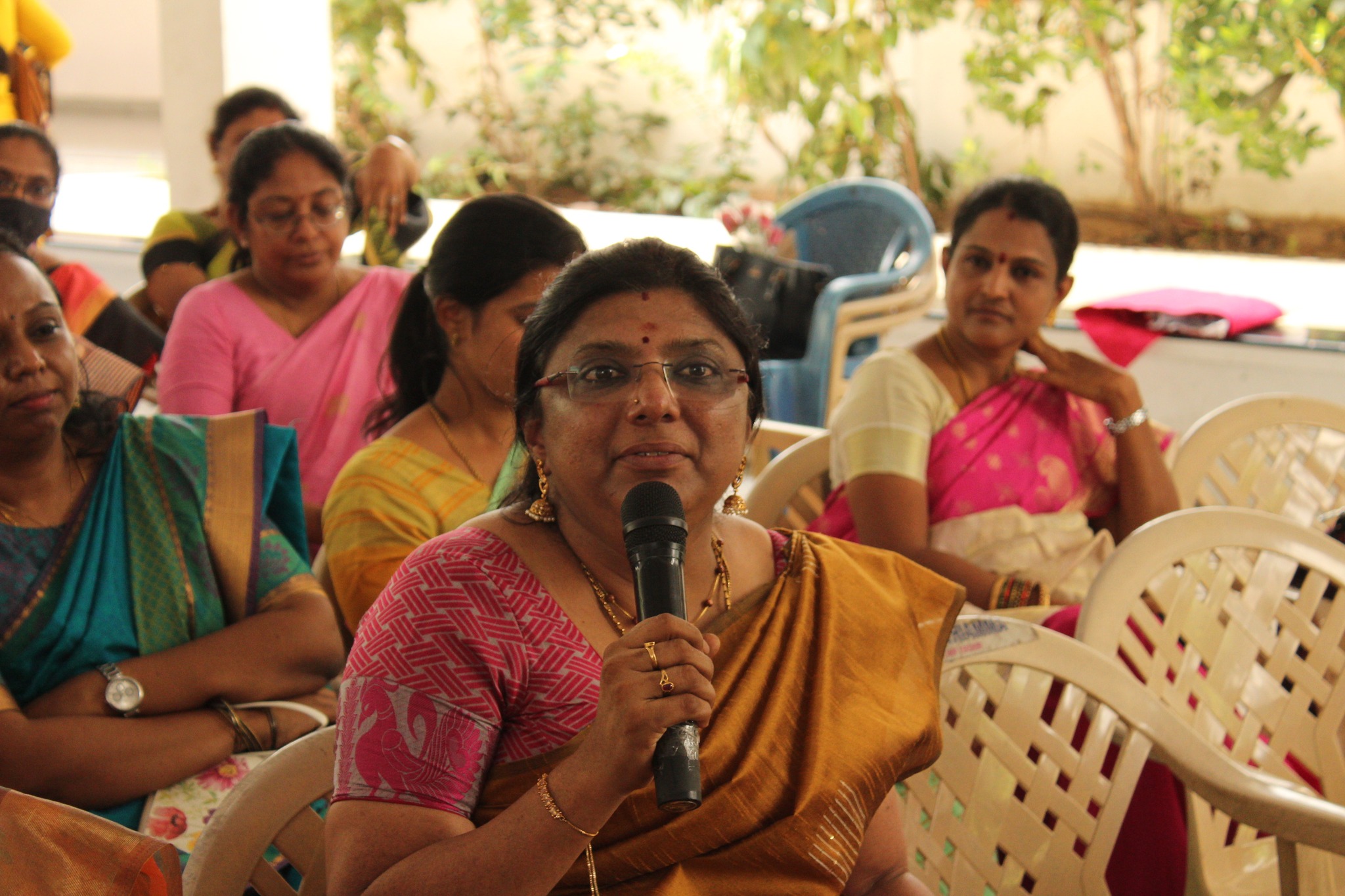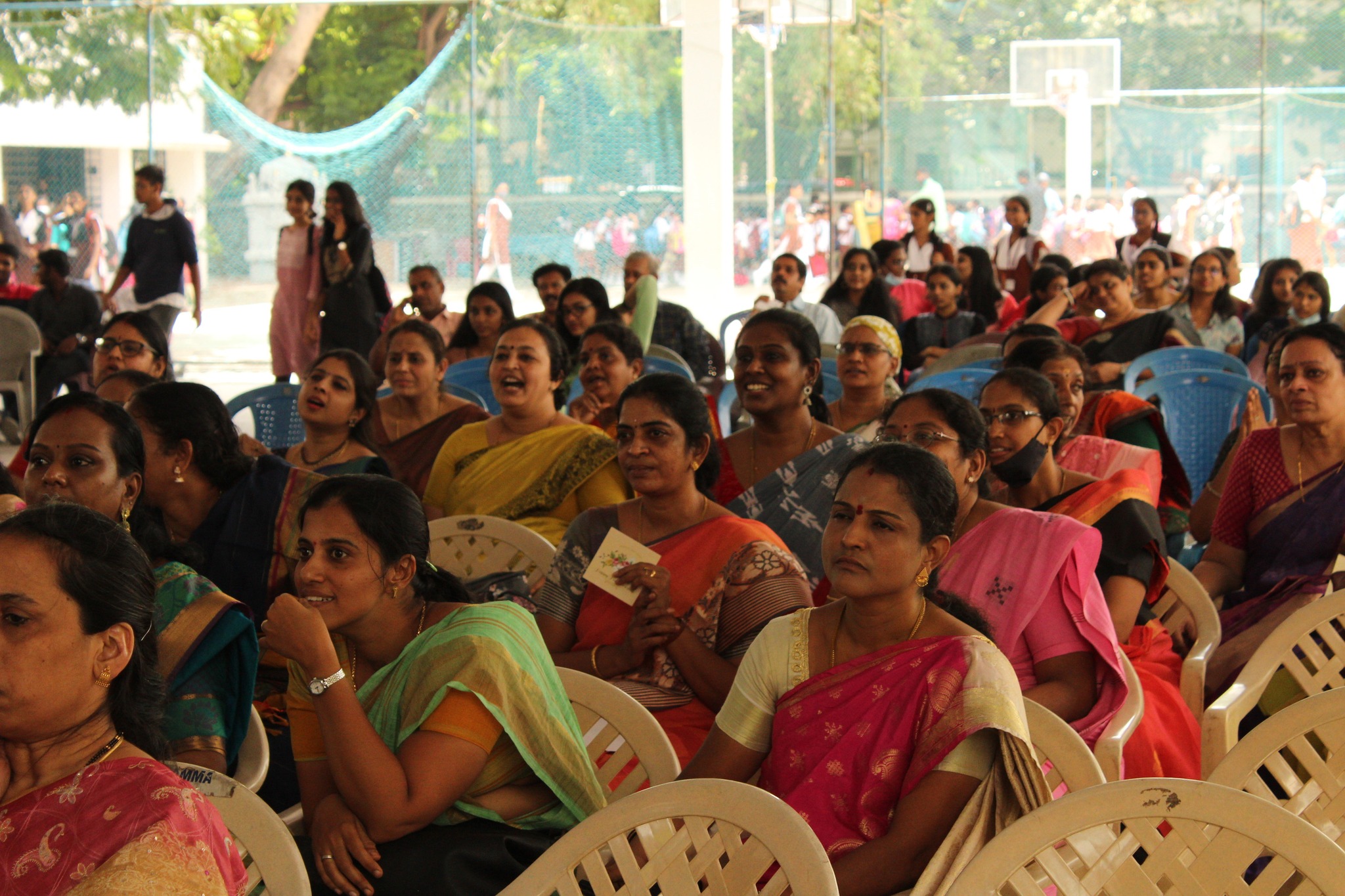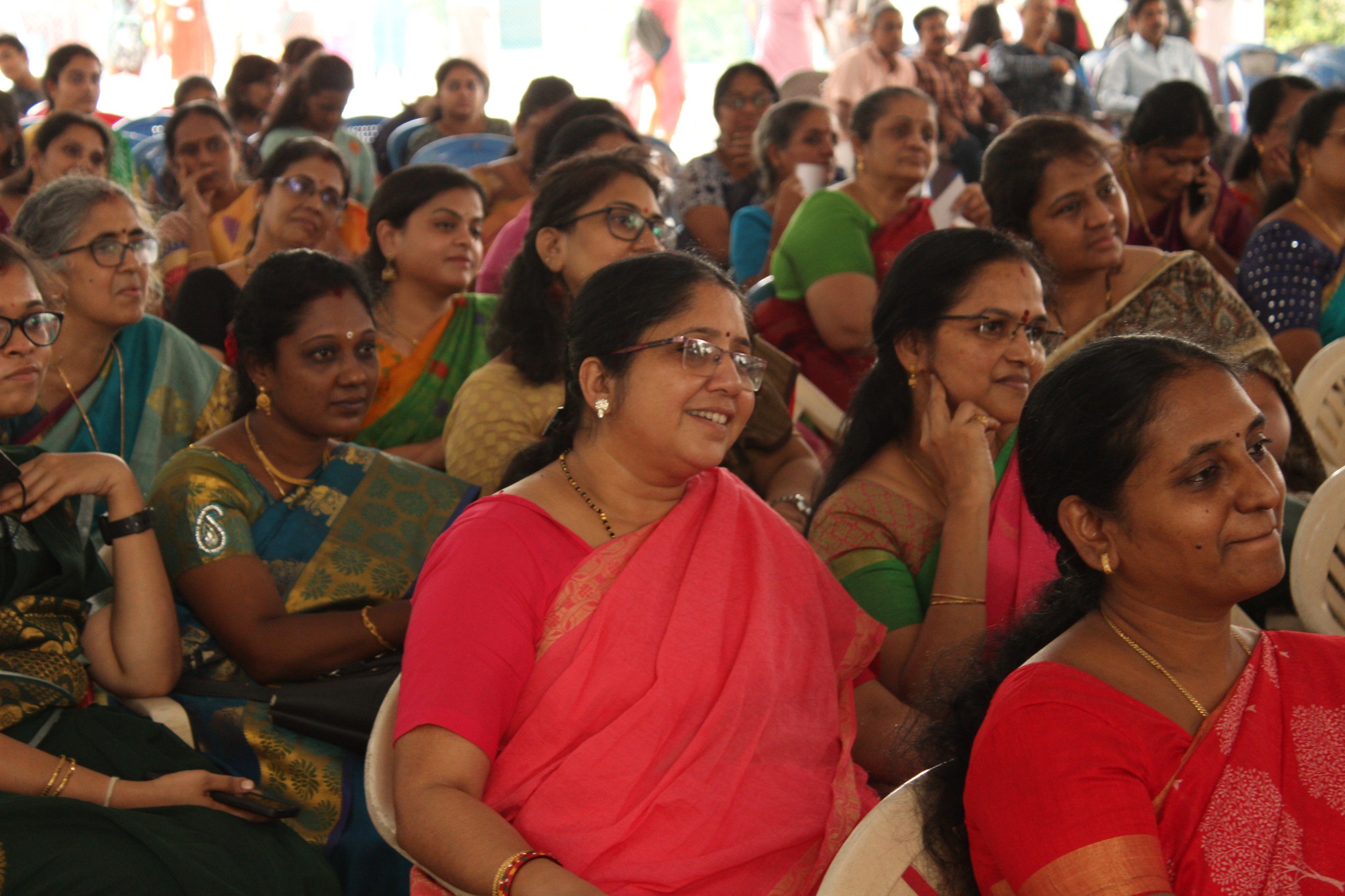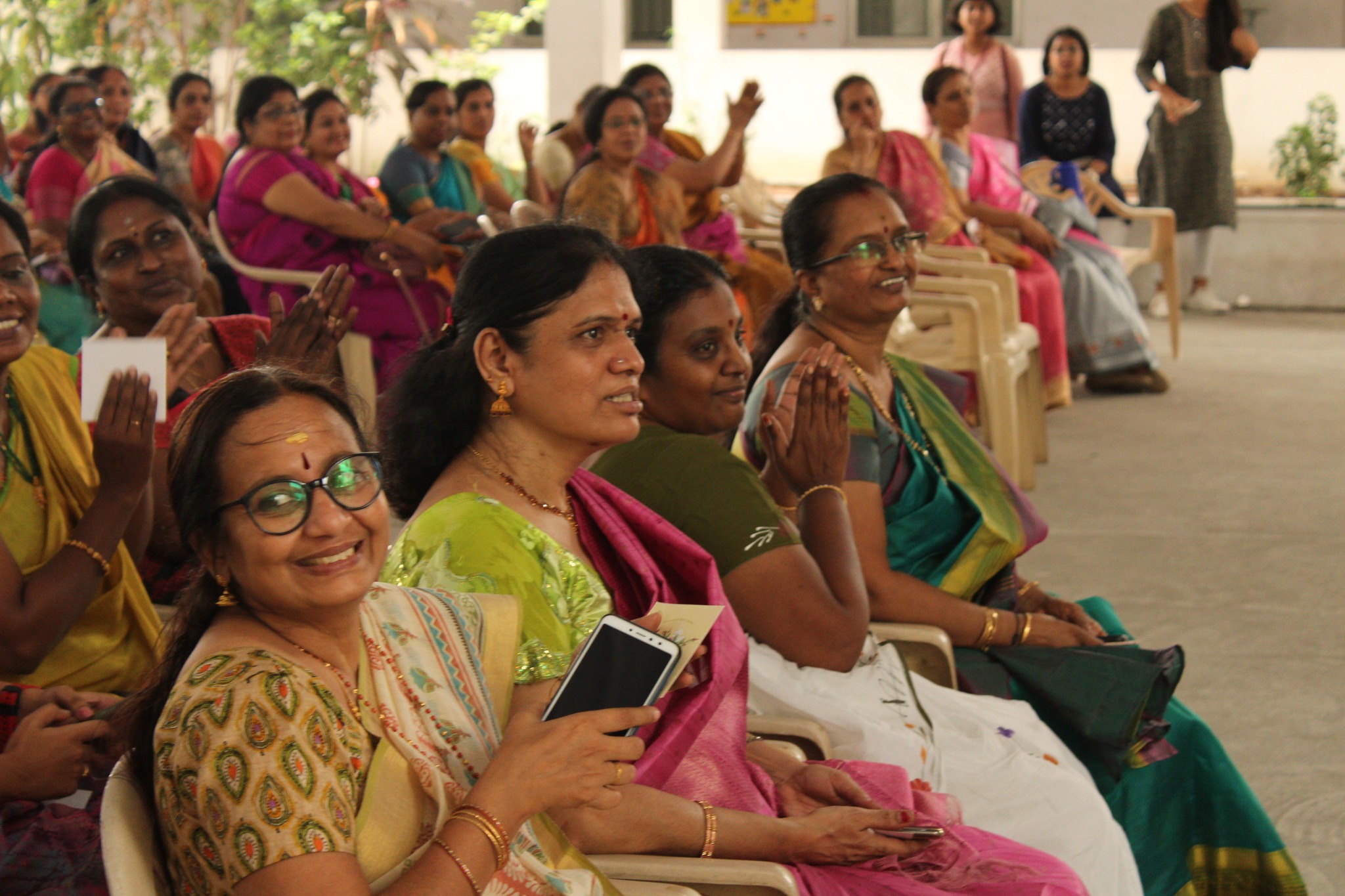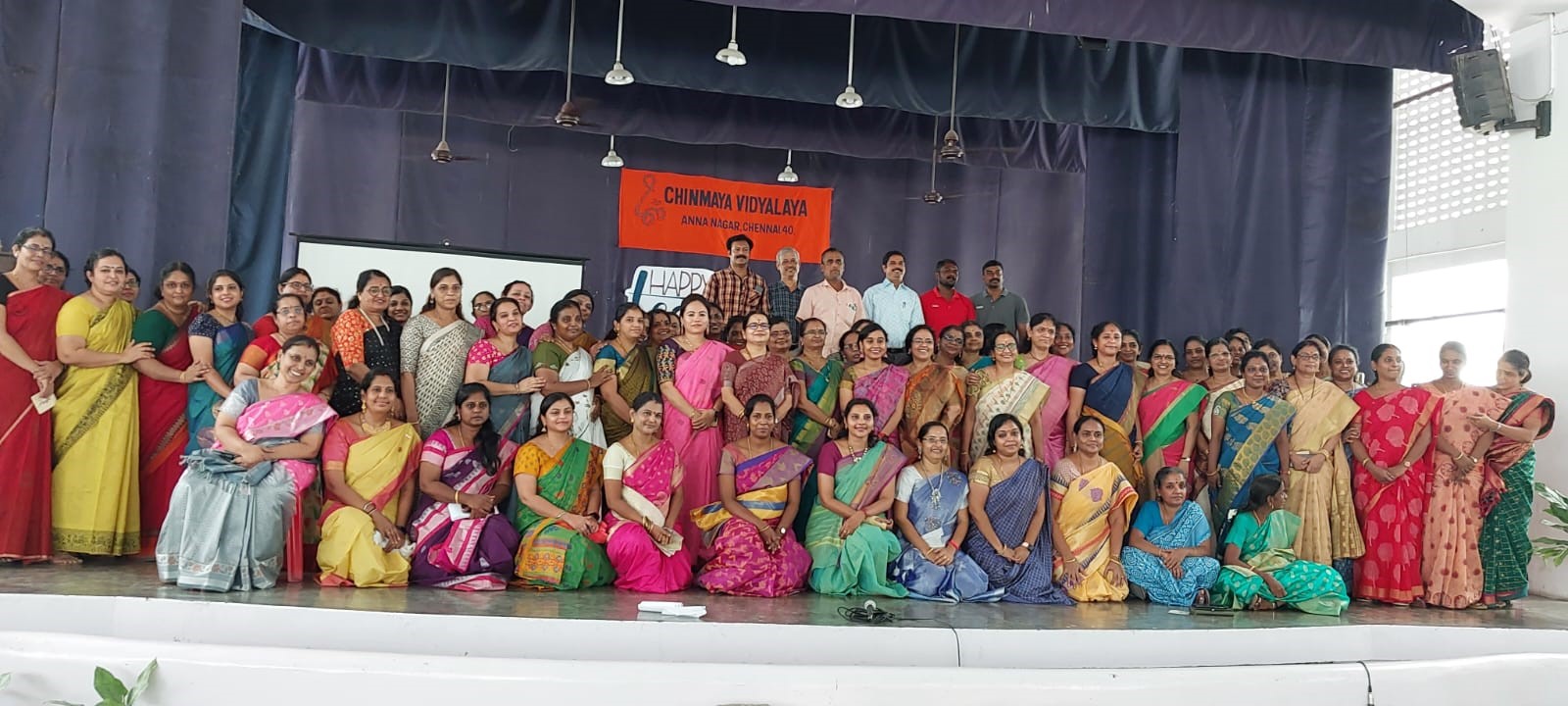 Sports Day – 2022
The Chief Guest for the Opening Ceremony LT. COL. R C Barthwal, SM- Officer Commanding I TN BTY NCC declared the Sports Meet open. In his inaugural address he spoke about life in the army and advised the students to follow a disciplined life style. Around seventy sports events were conducted for students. Events were also conducted for alumni, parents and staff. The Chief Guest for the Closing Ceremony was Mr. Vignesh Hariharan, Kettel Bell World Champion, Sports and Fitness Entrepreneur and award winner of - ICON of the year 2018. While addressing the students, he quoted the success story of a fellow sportsman Sri. Anand Gunasekharan who had excelled in the field of sports despite many hurdles in life. His message to the students was 'Never, Ever Give Up'. The overall trophy was won by the Alkananda House.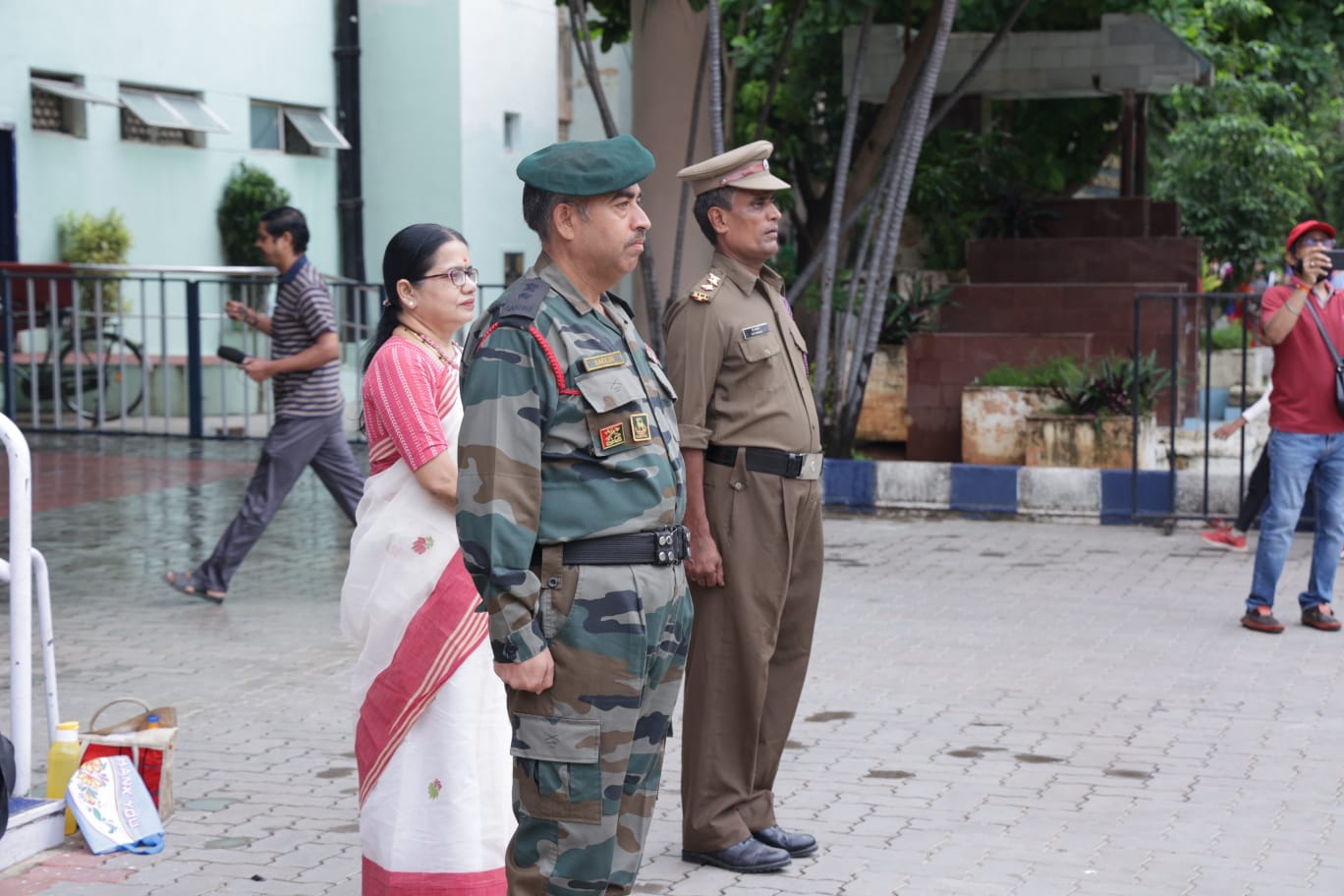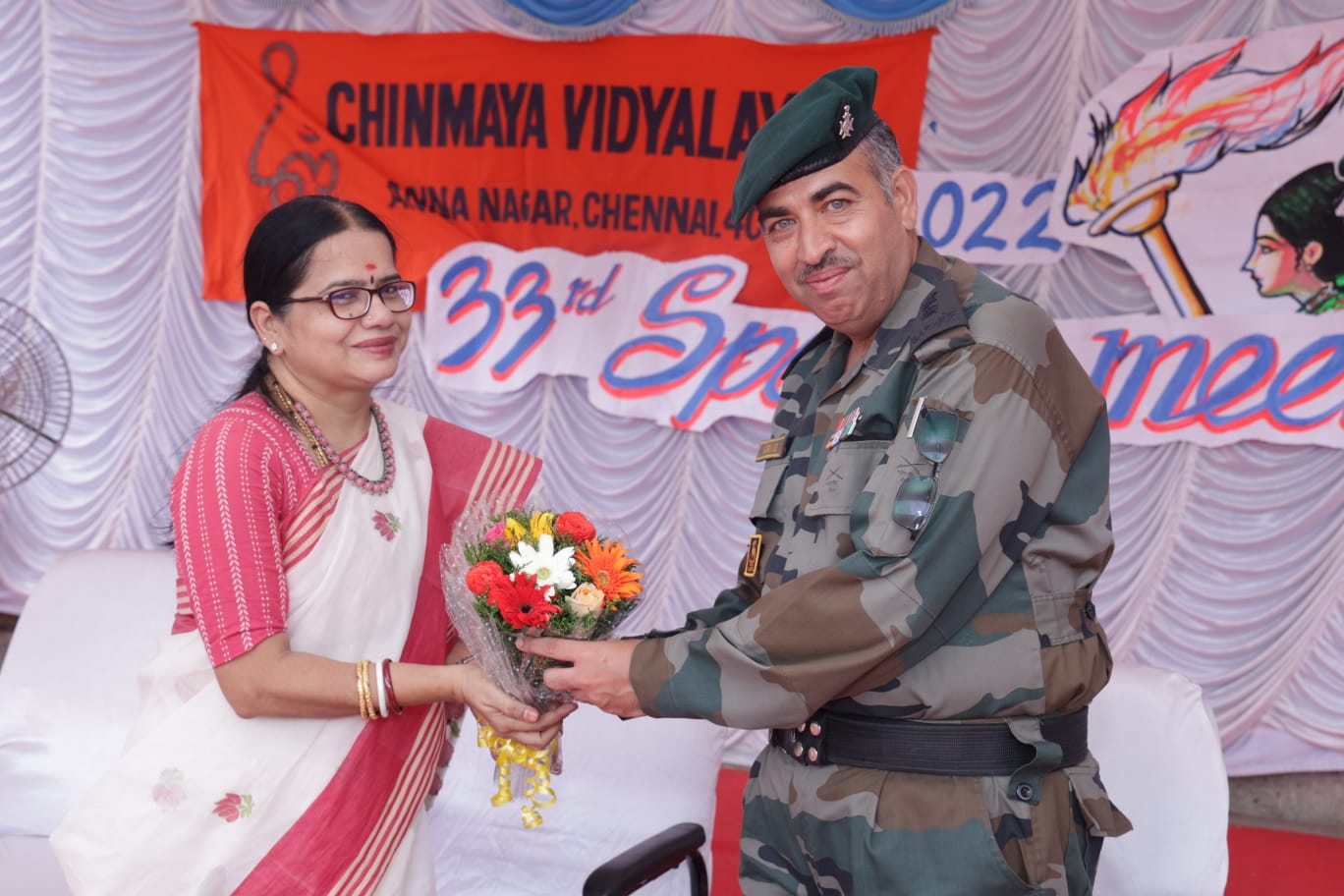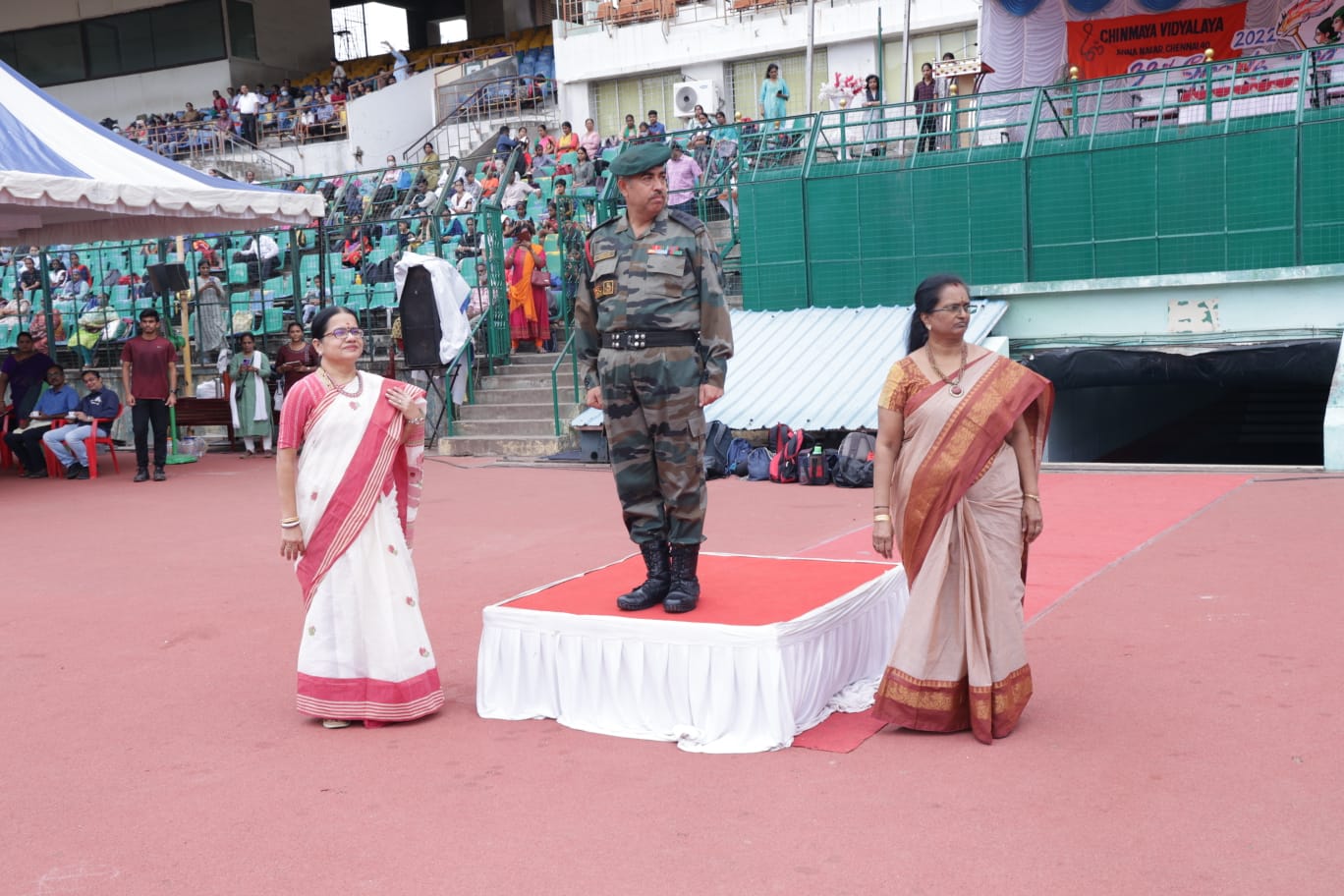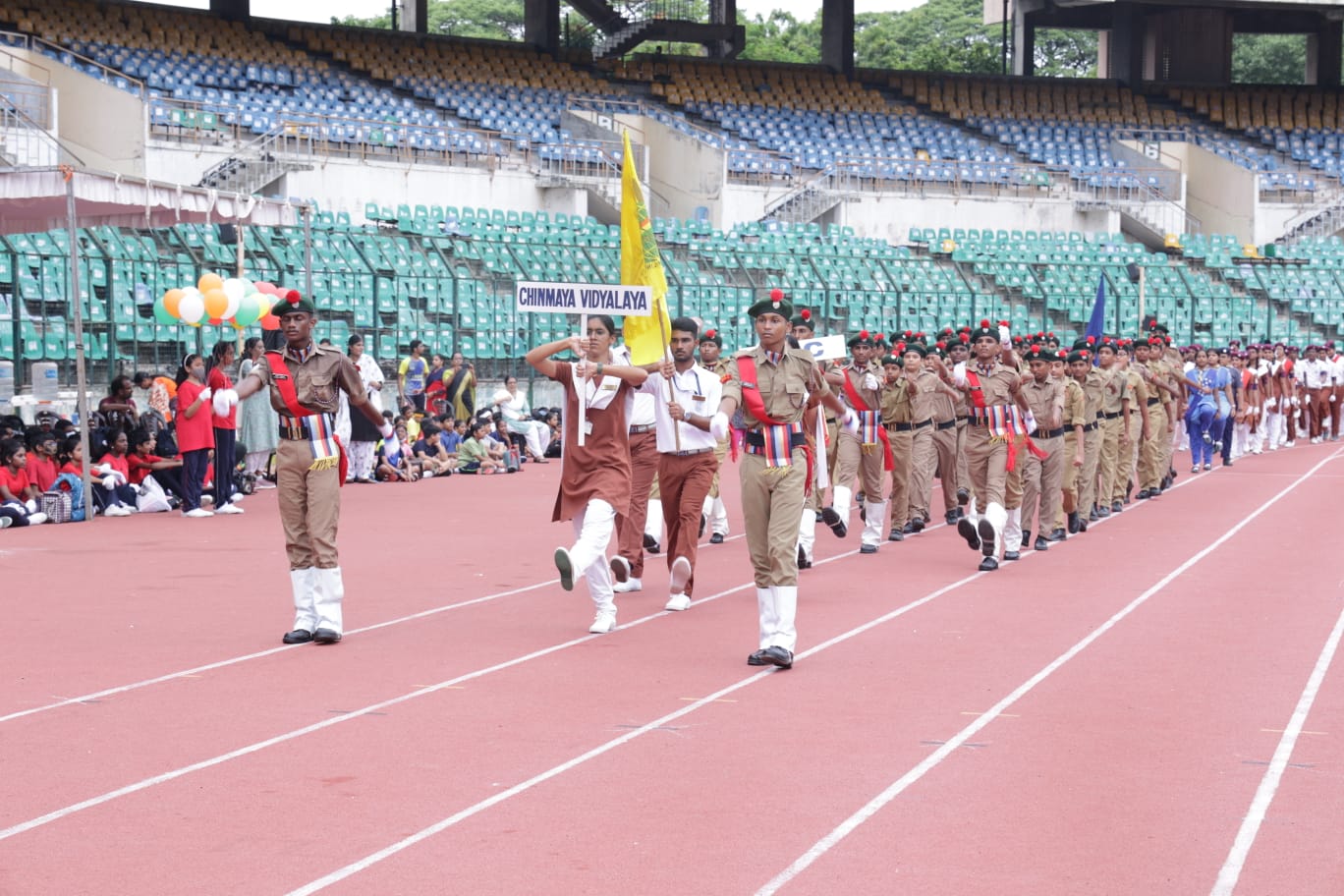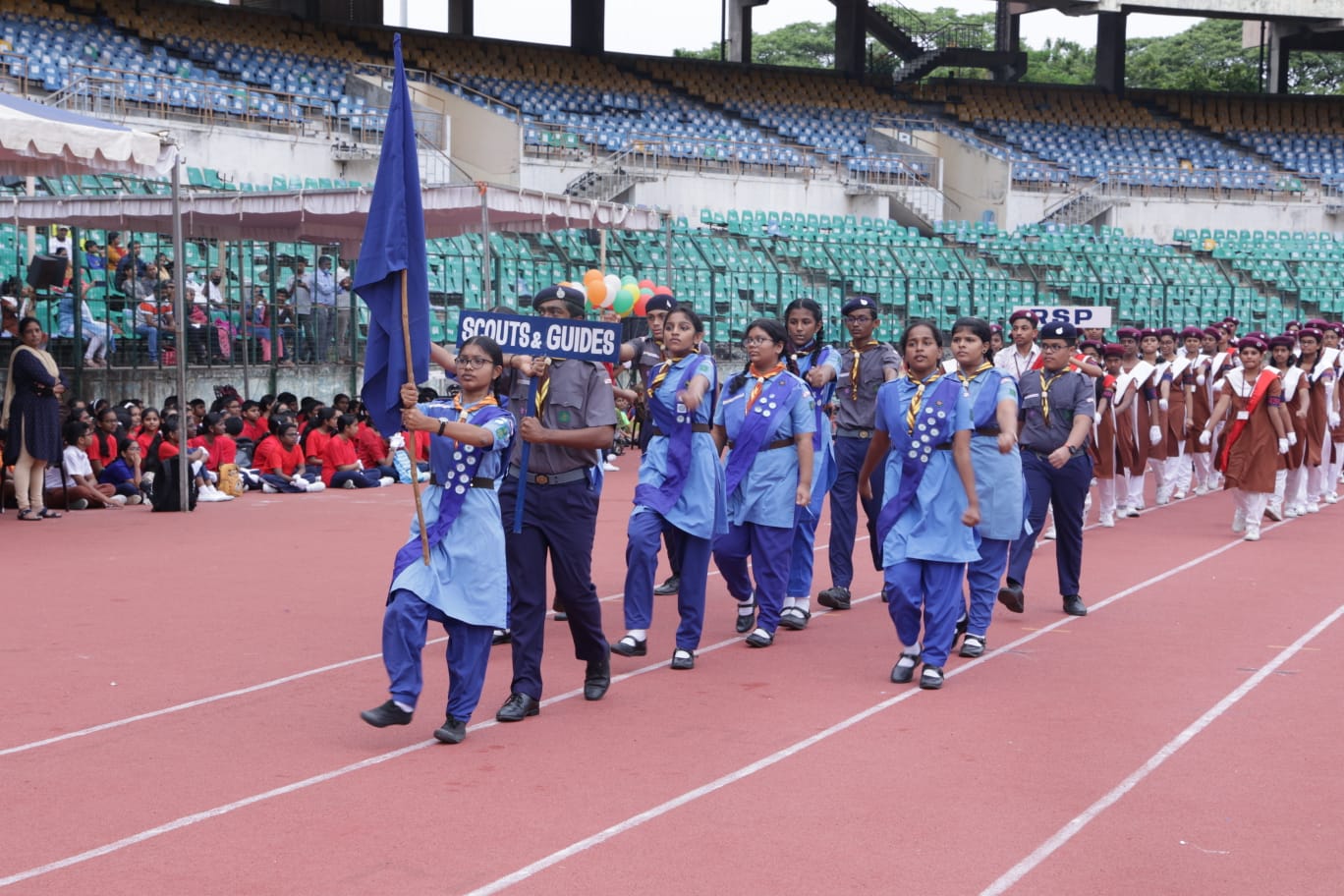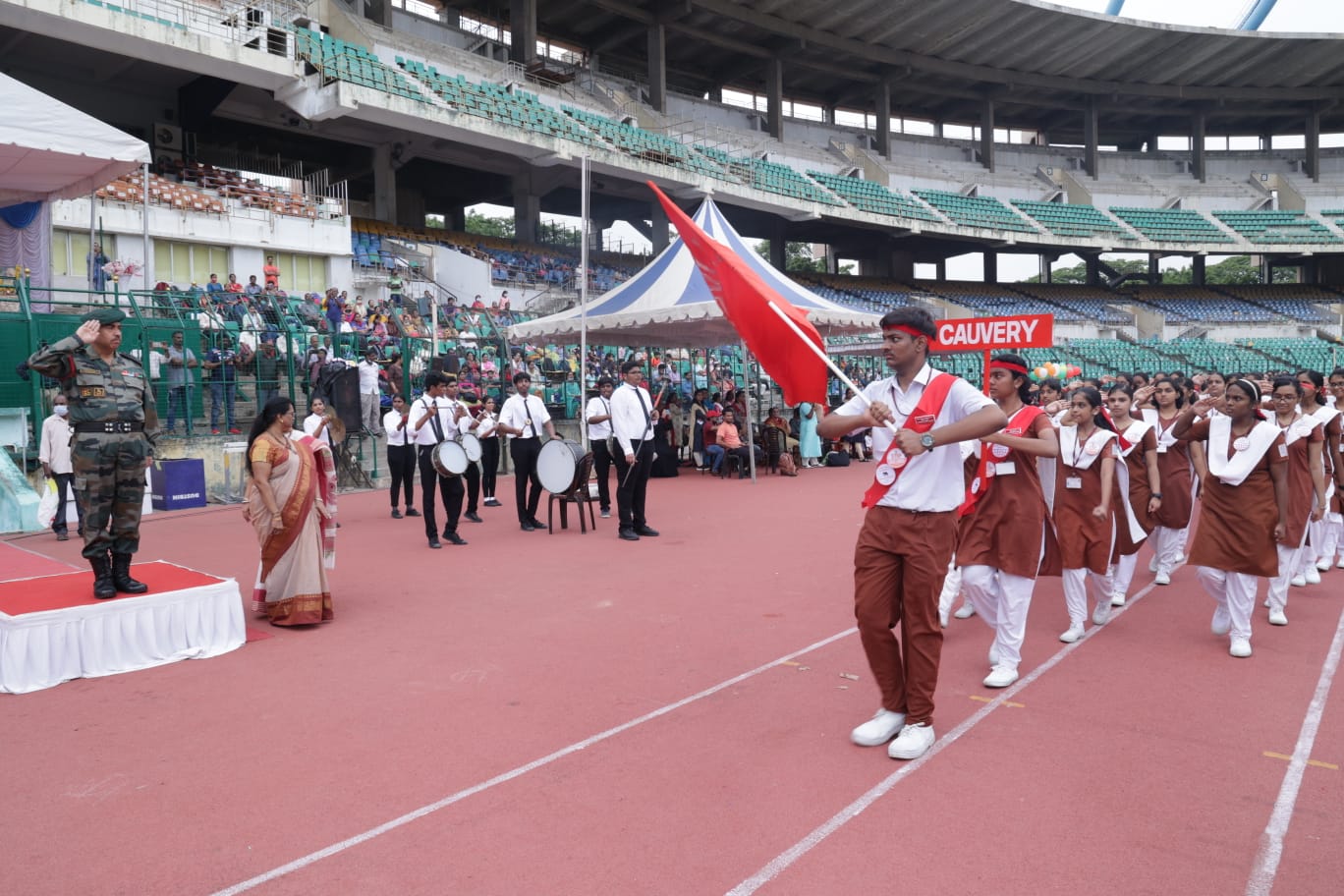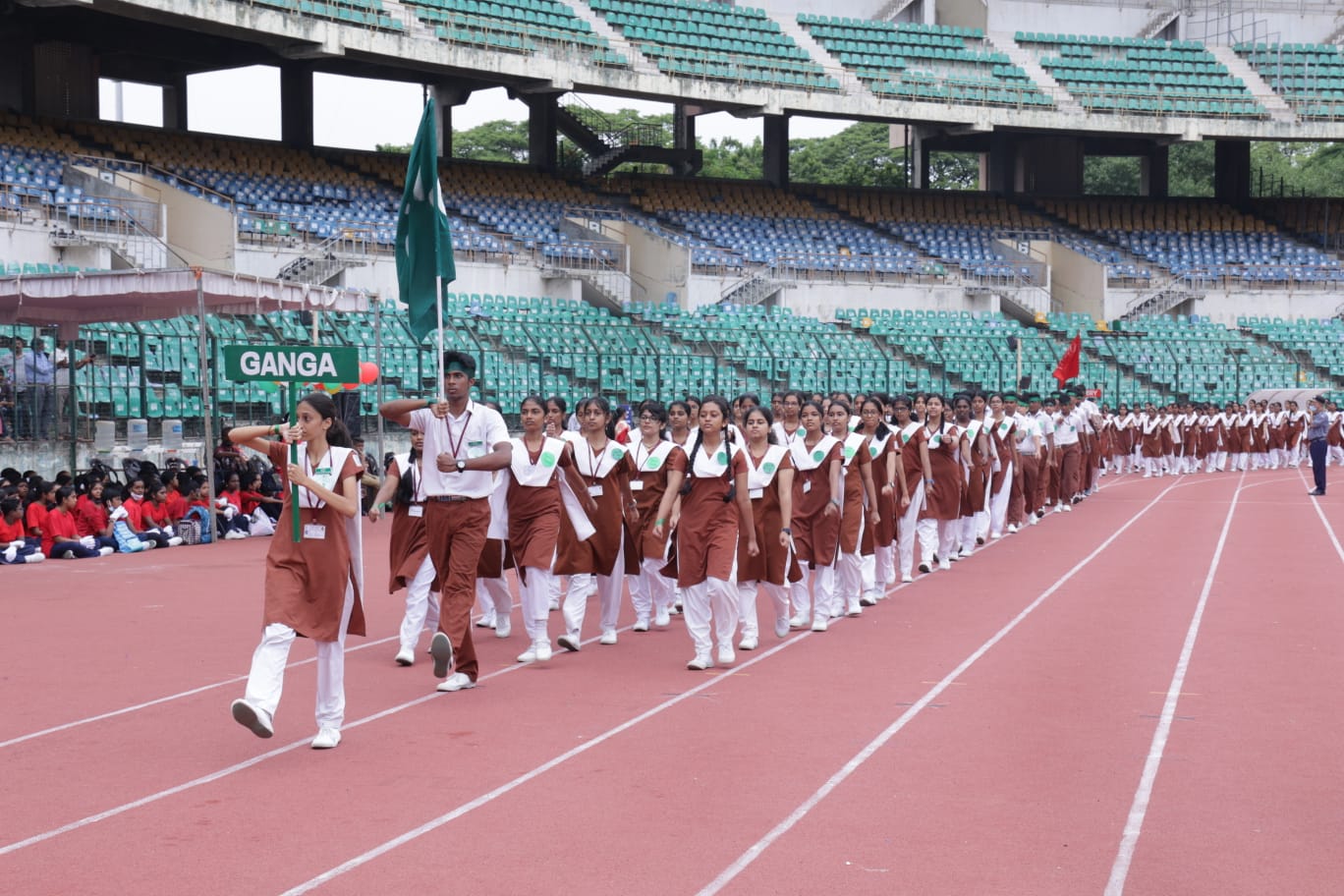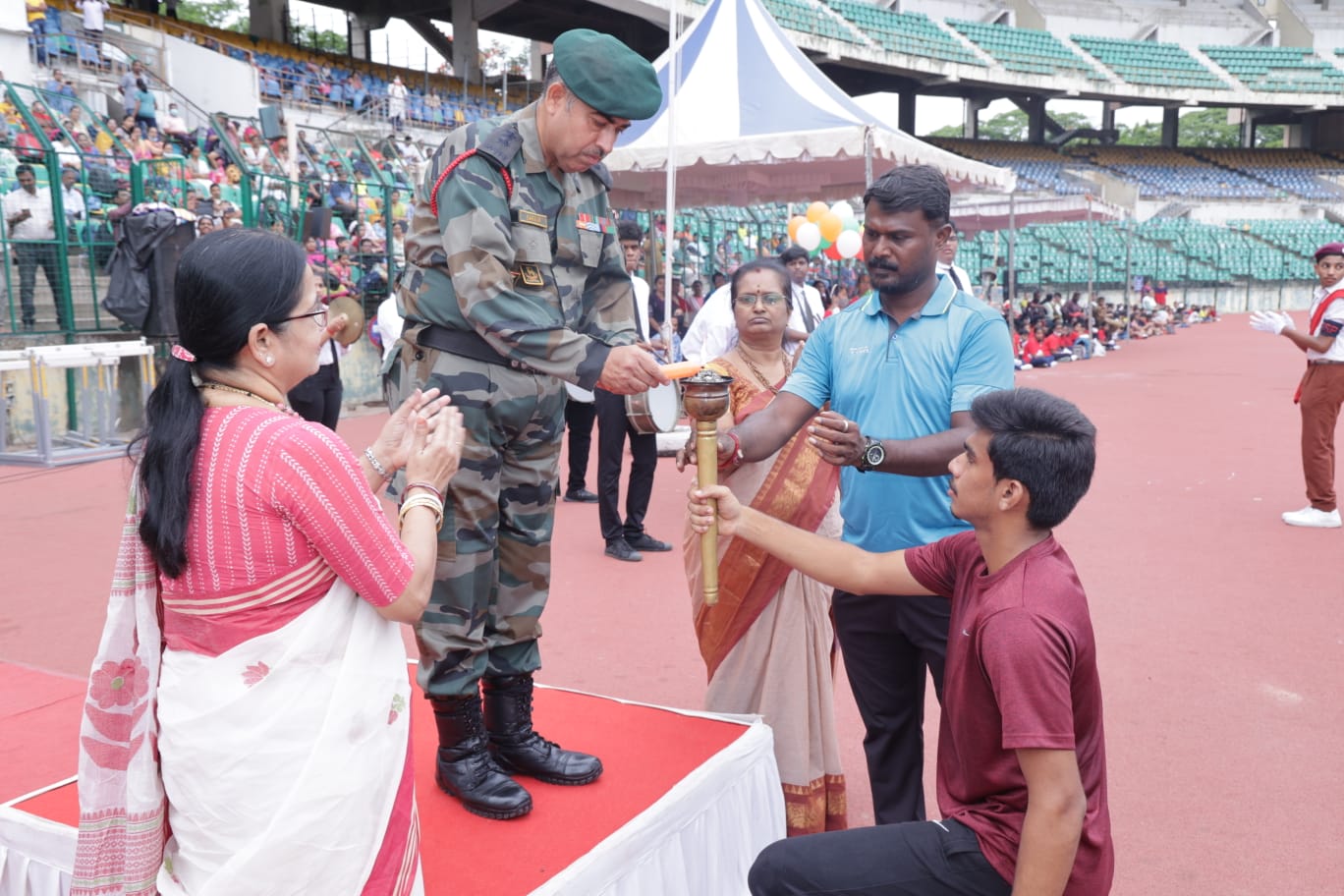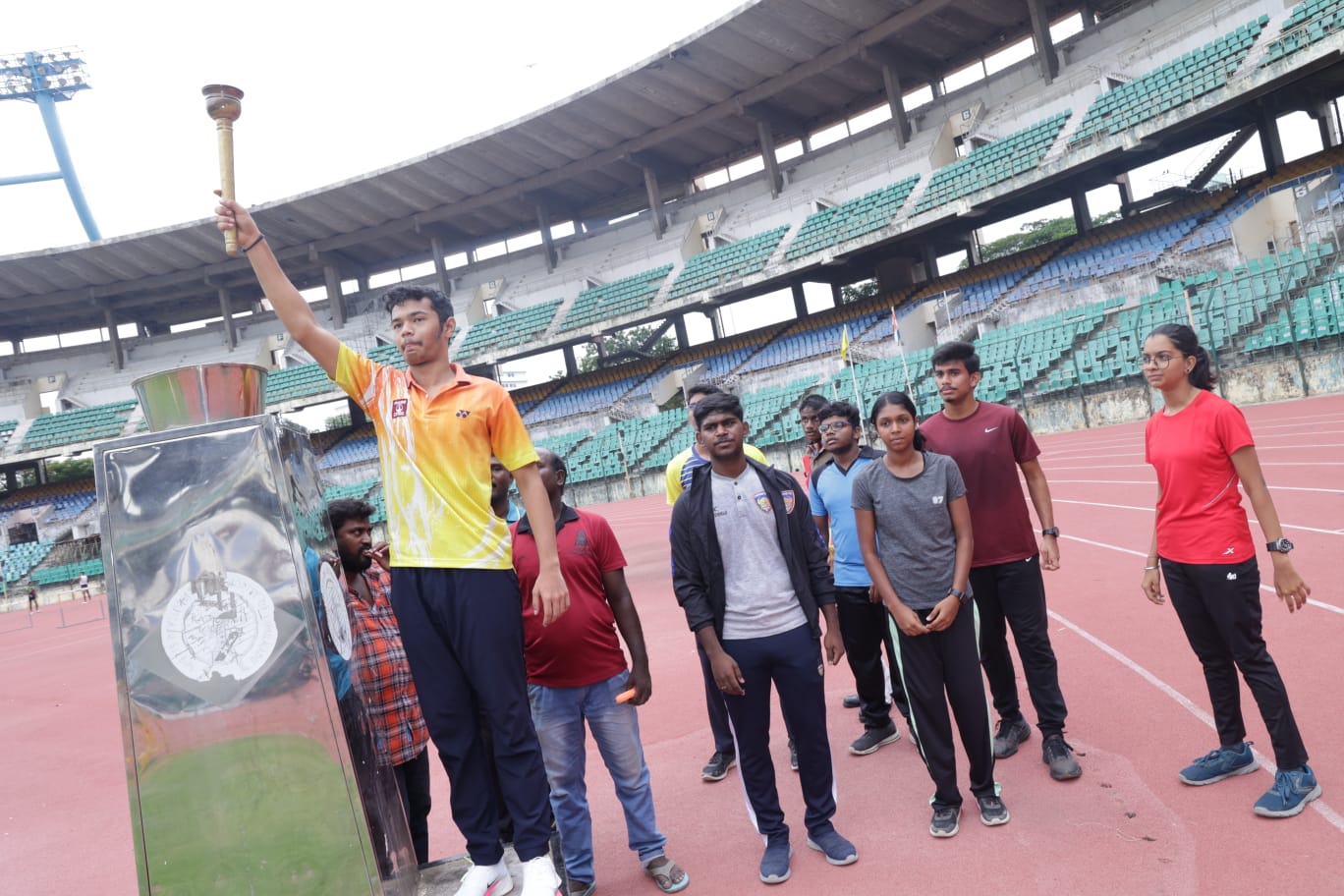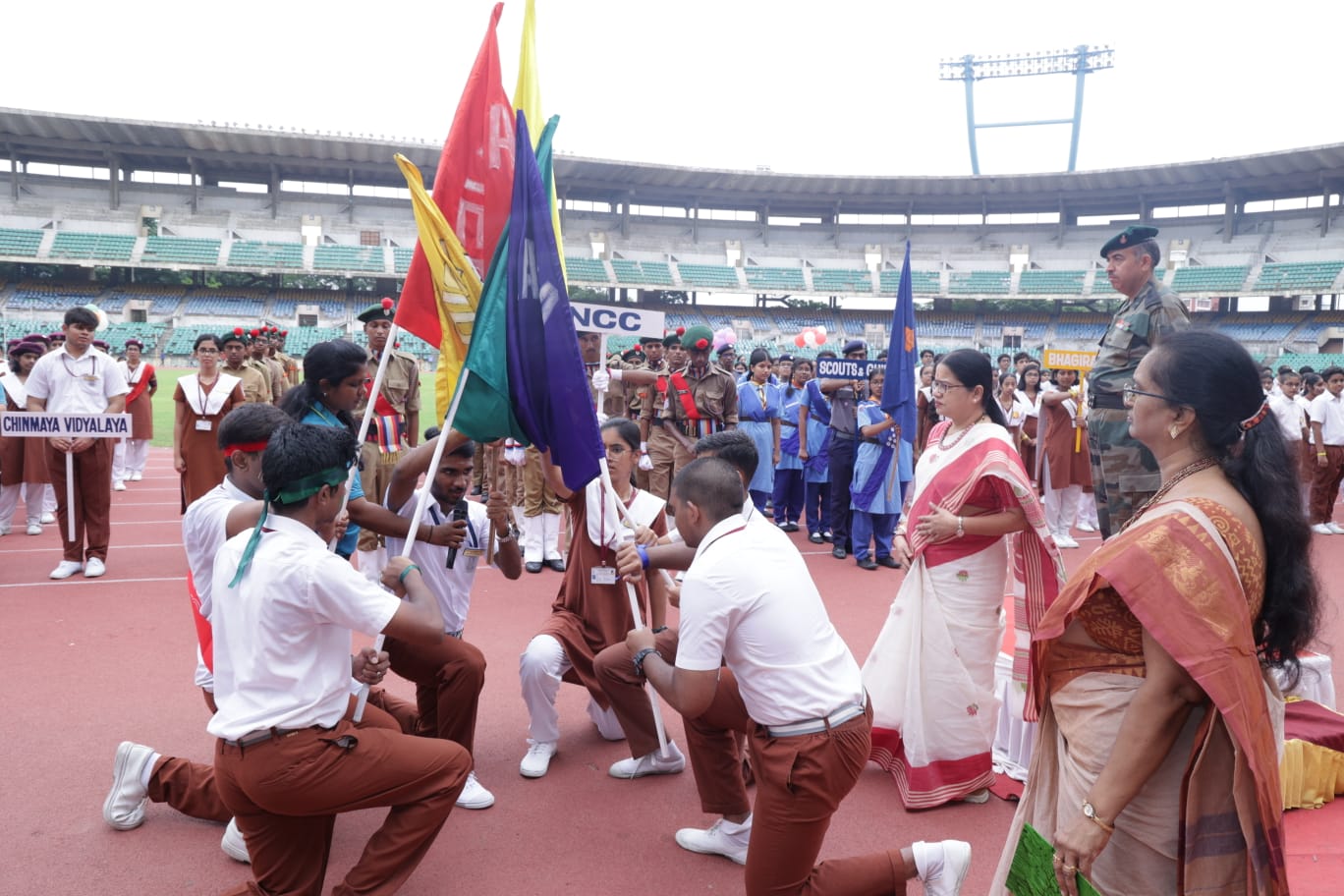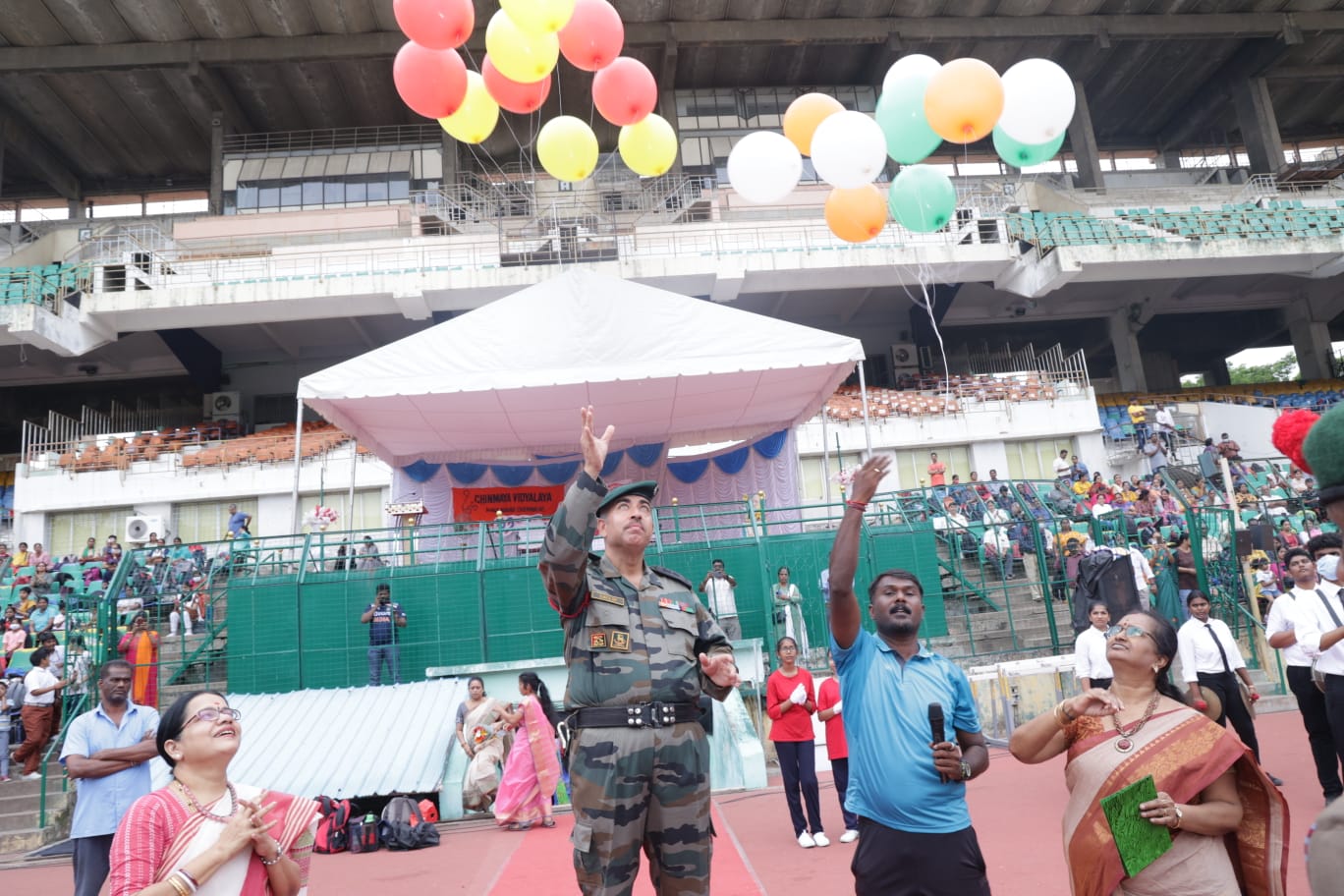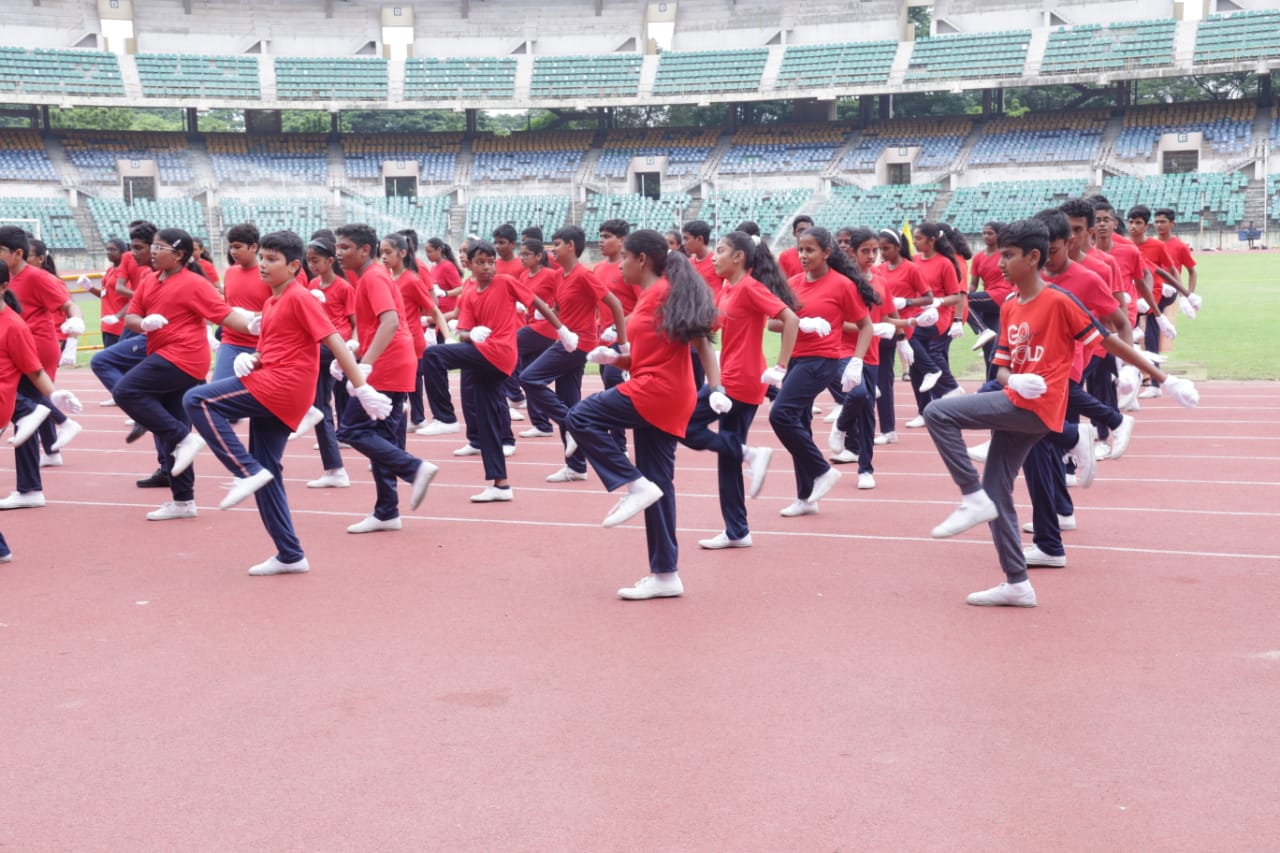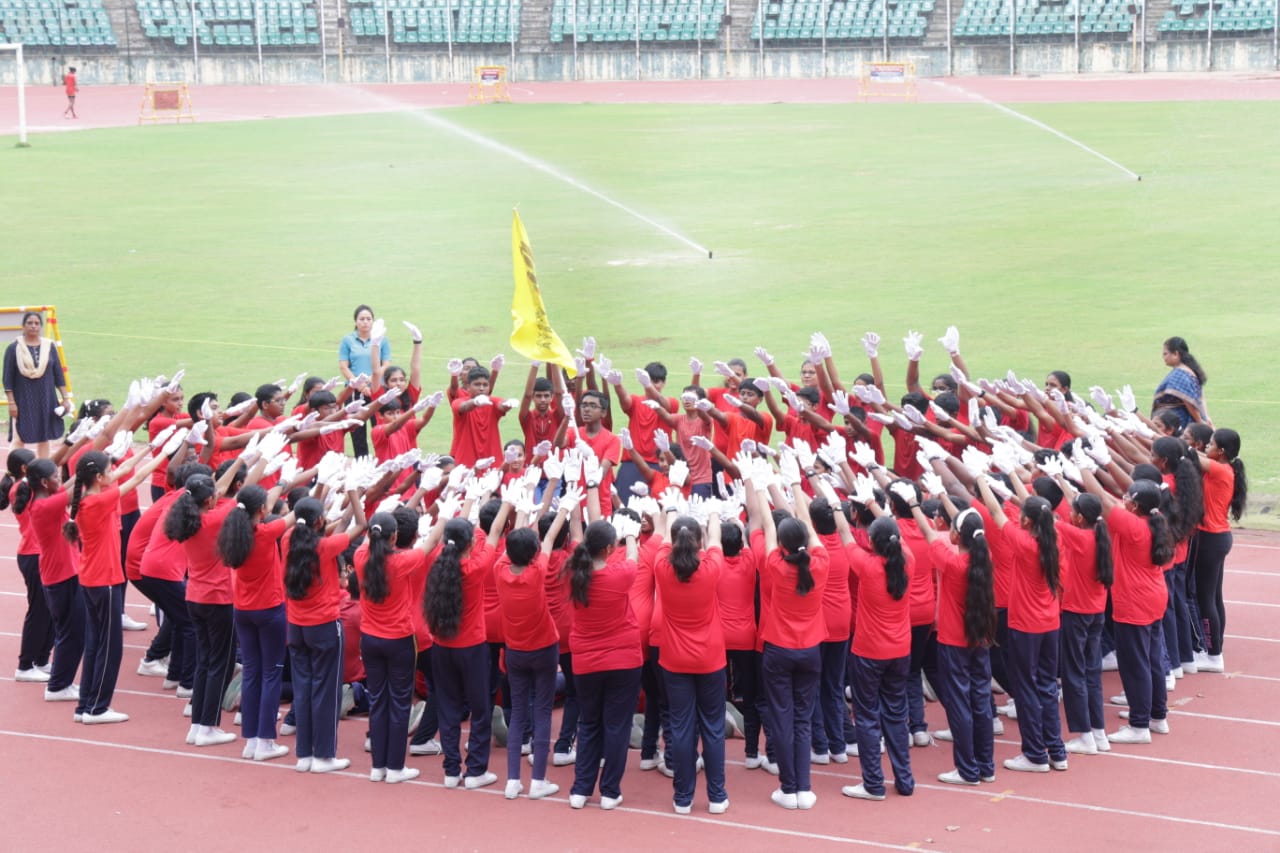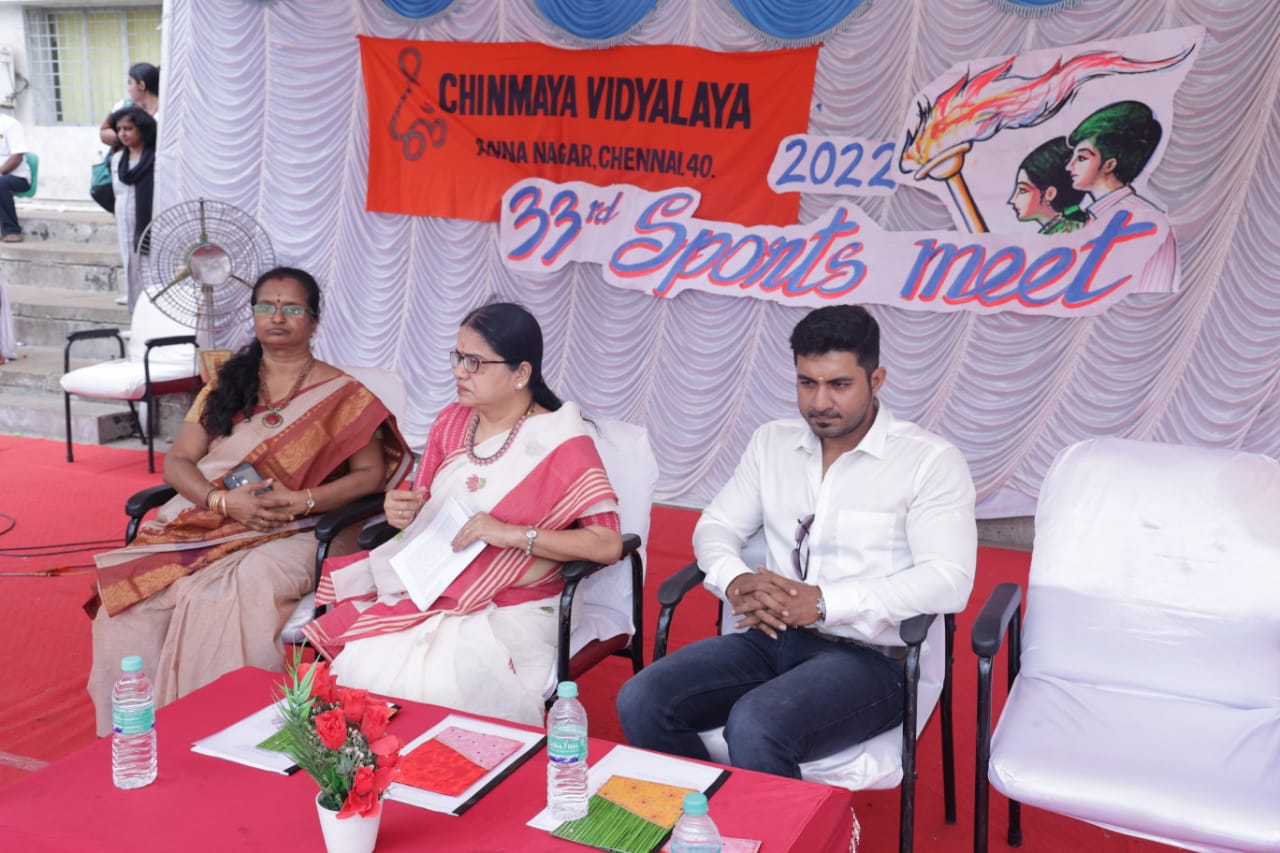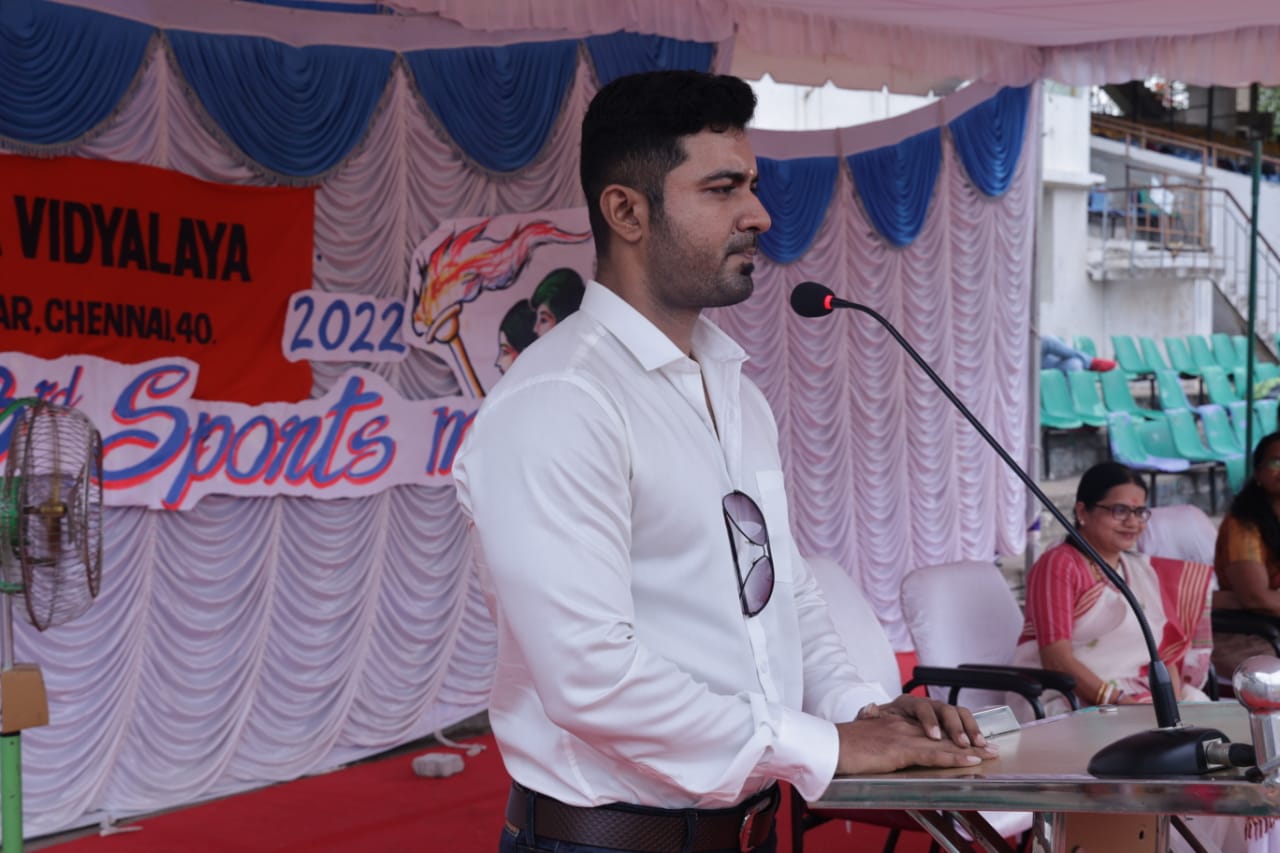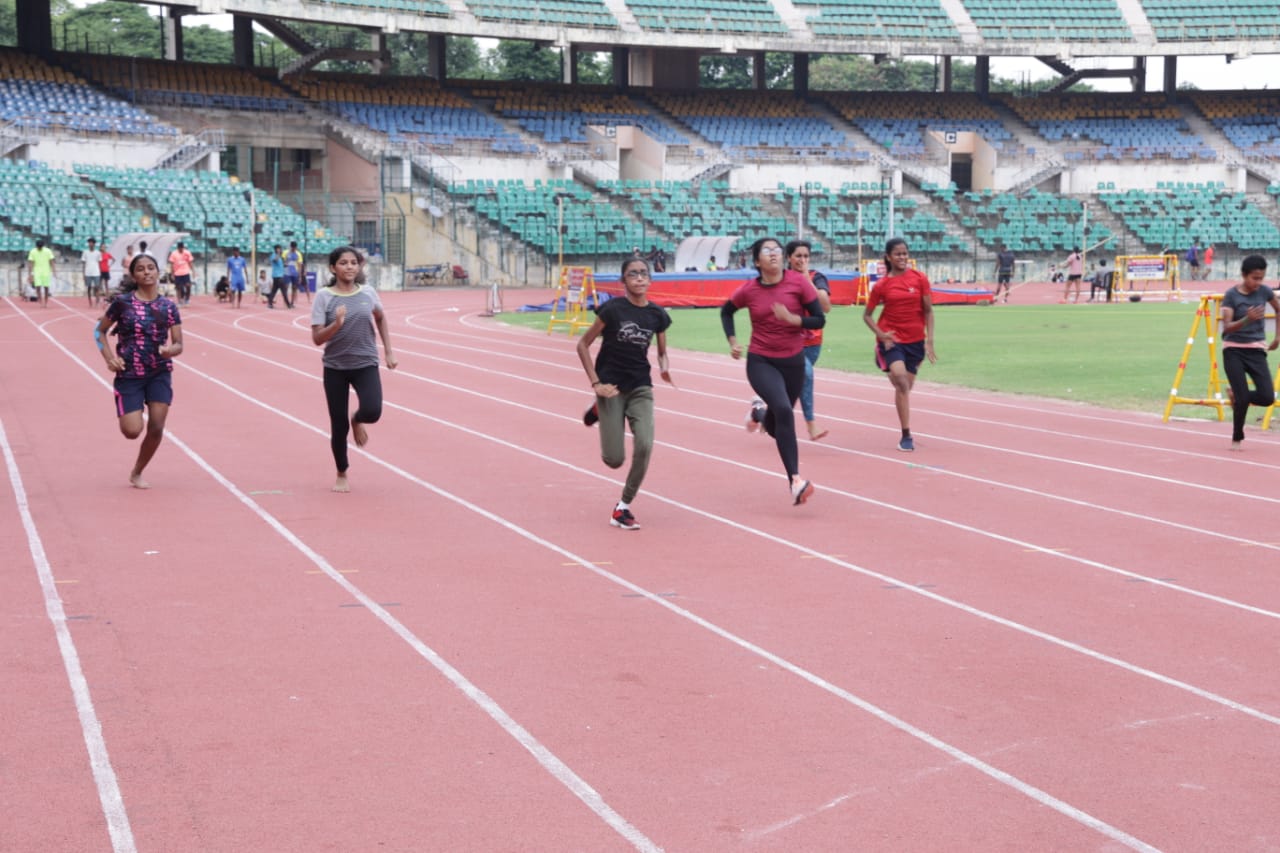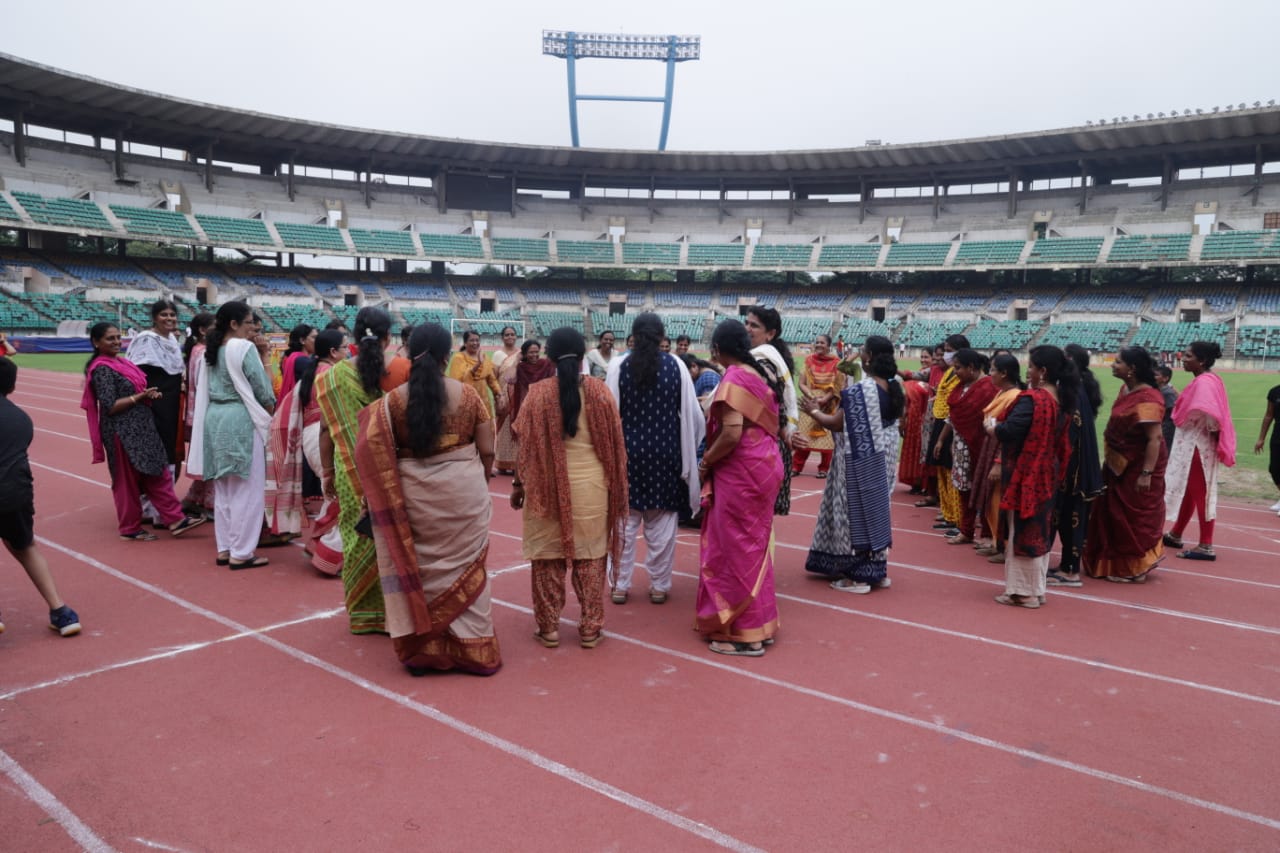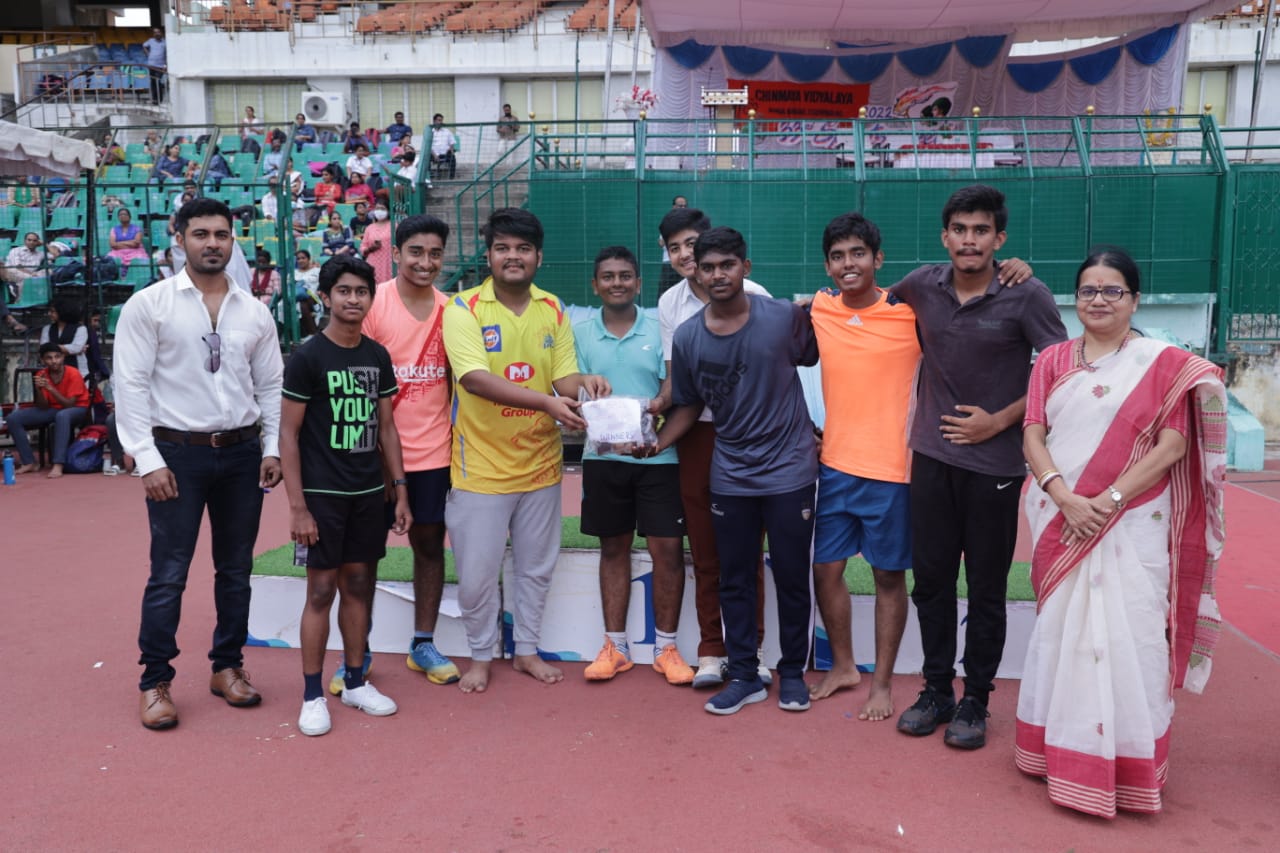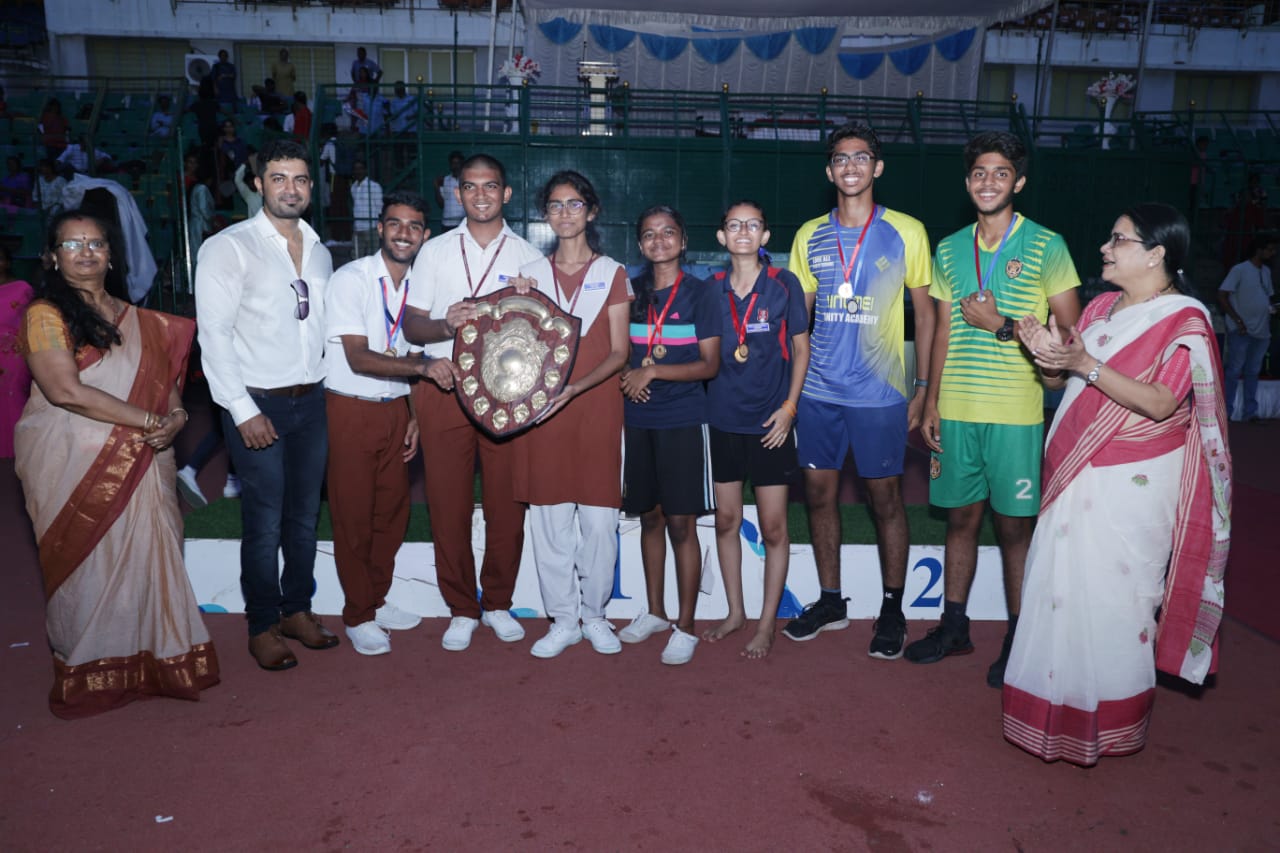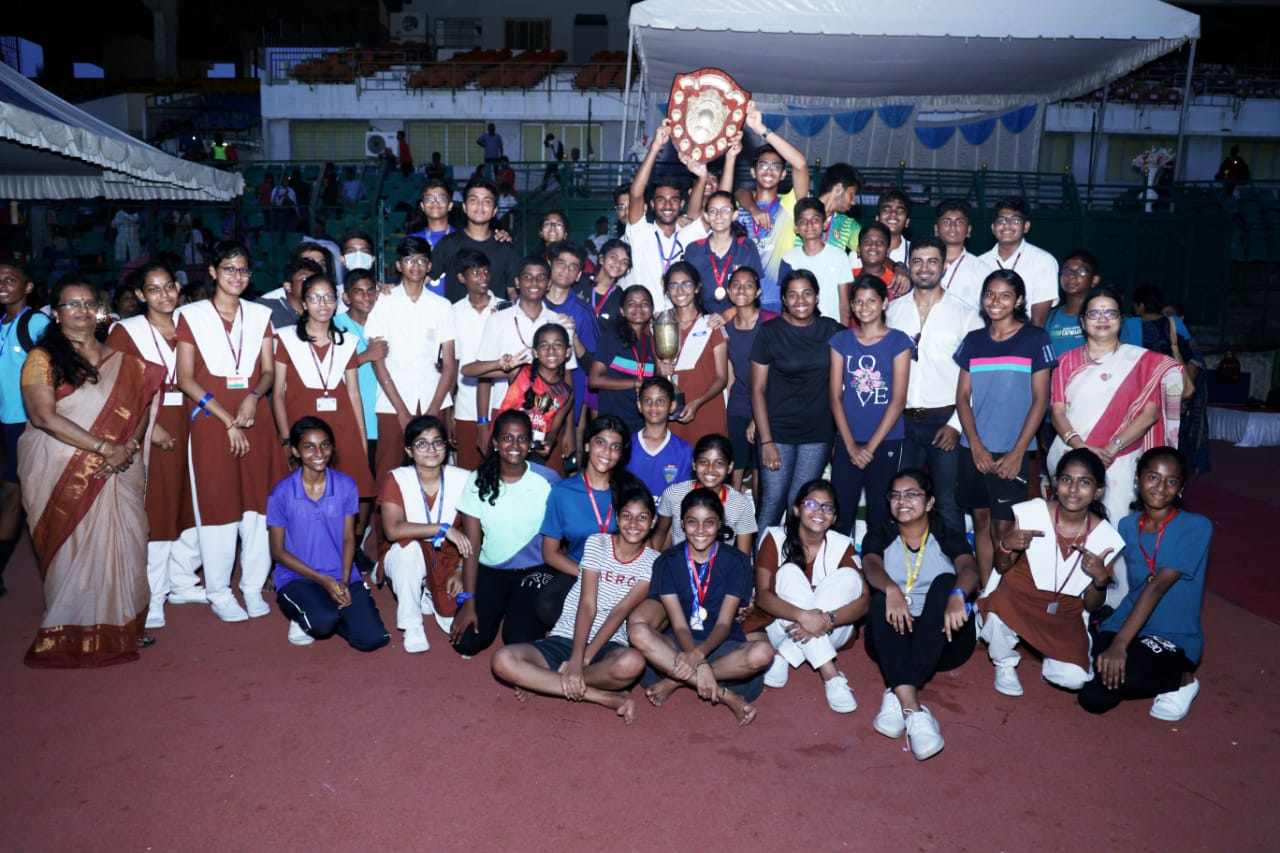 Gnana Yagna – August 2022
Chinmaya Vidyalaya Annanagar was the venue for the two-day Gnana Yagna by Swami Mitrananda (Chinmaya Mission, Chennai) conducted on 27th evening and 28th morning of August 2022 on the topic 'Sadhana Panchakam'. Sadhana Panchakam composed by Adi Shankaracharya, consists of 5 verses of 40 steps. Each step is like a step in a ladder, taking us progressively to attain the goal of Moksha or Nirvana. Swami Mitrananda, a dynamic disciple of H H Swami Chinmayananda, explained these verses succinctly to an auditorium packed to capacity. All the parents, grandparents and other devotees were inspired to follow these simple steps, eg: connect with spirituality every day, practice devotion, give up unnecessary desires, develop self-restraint and many more.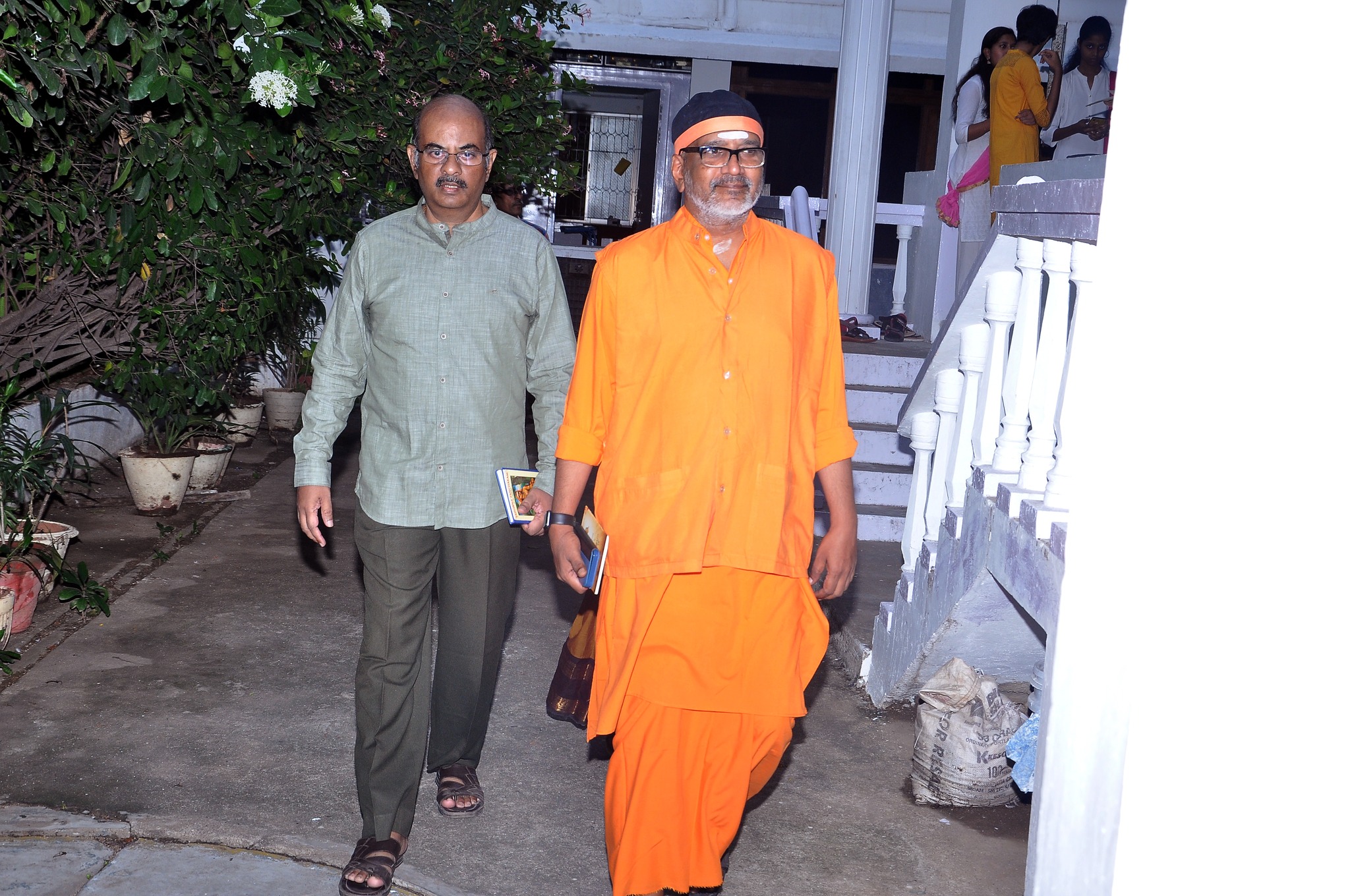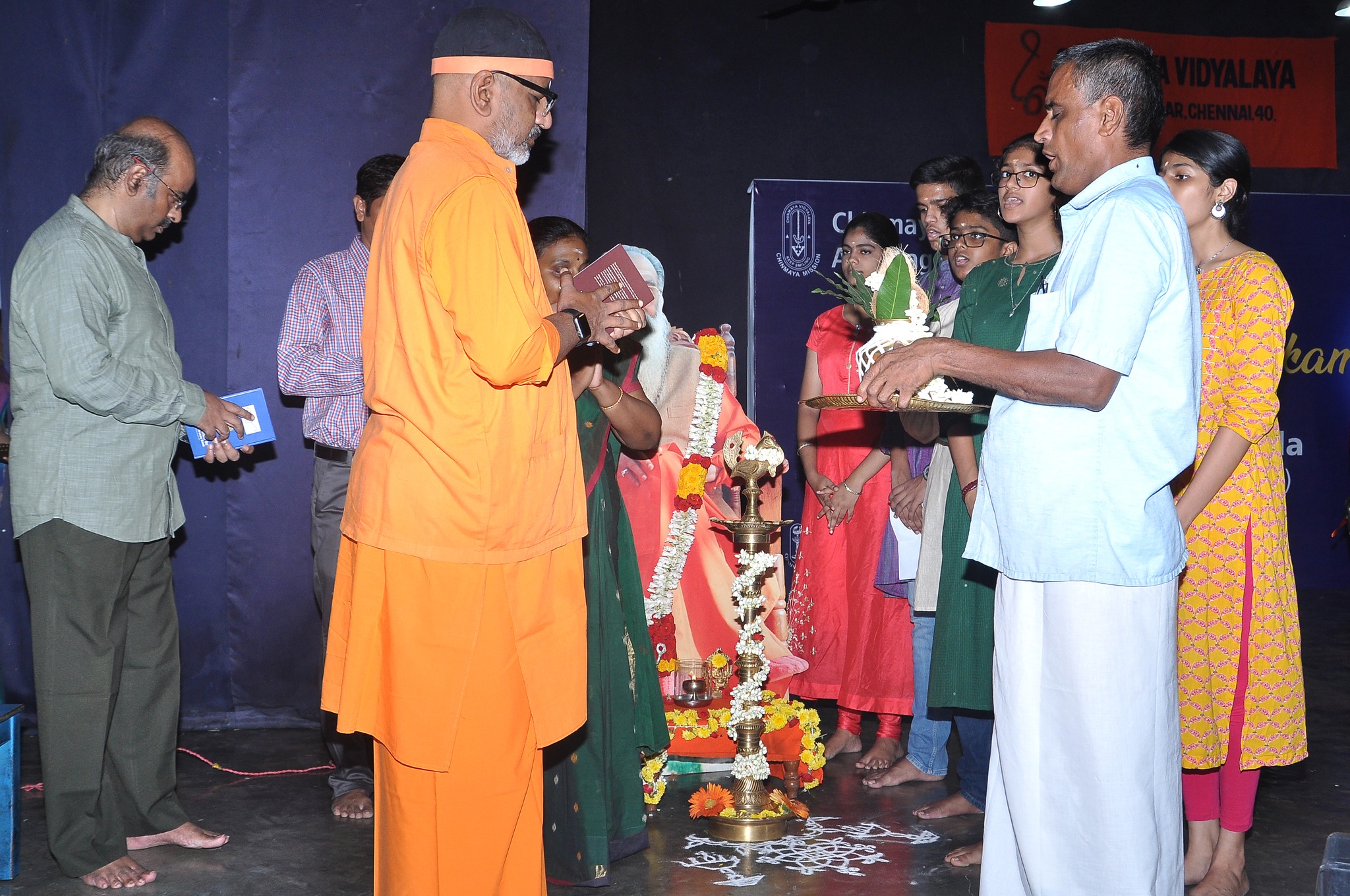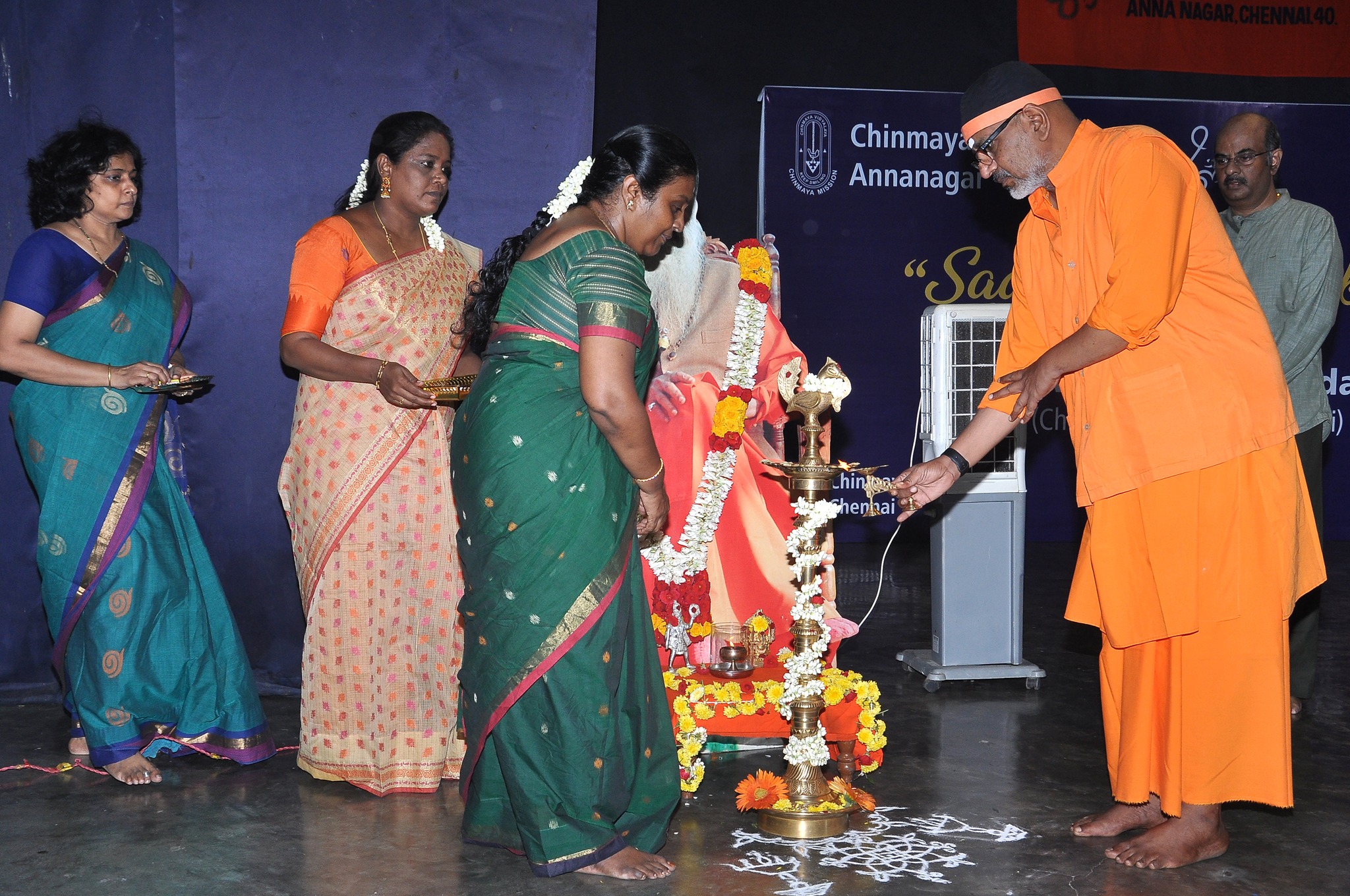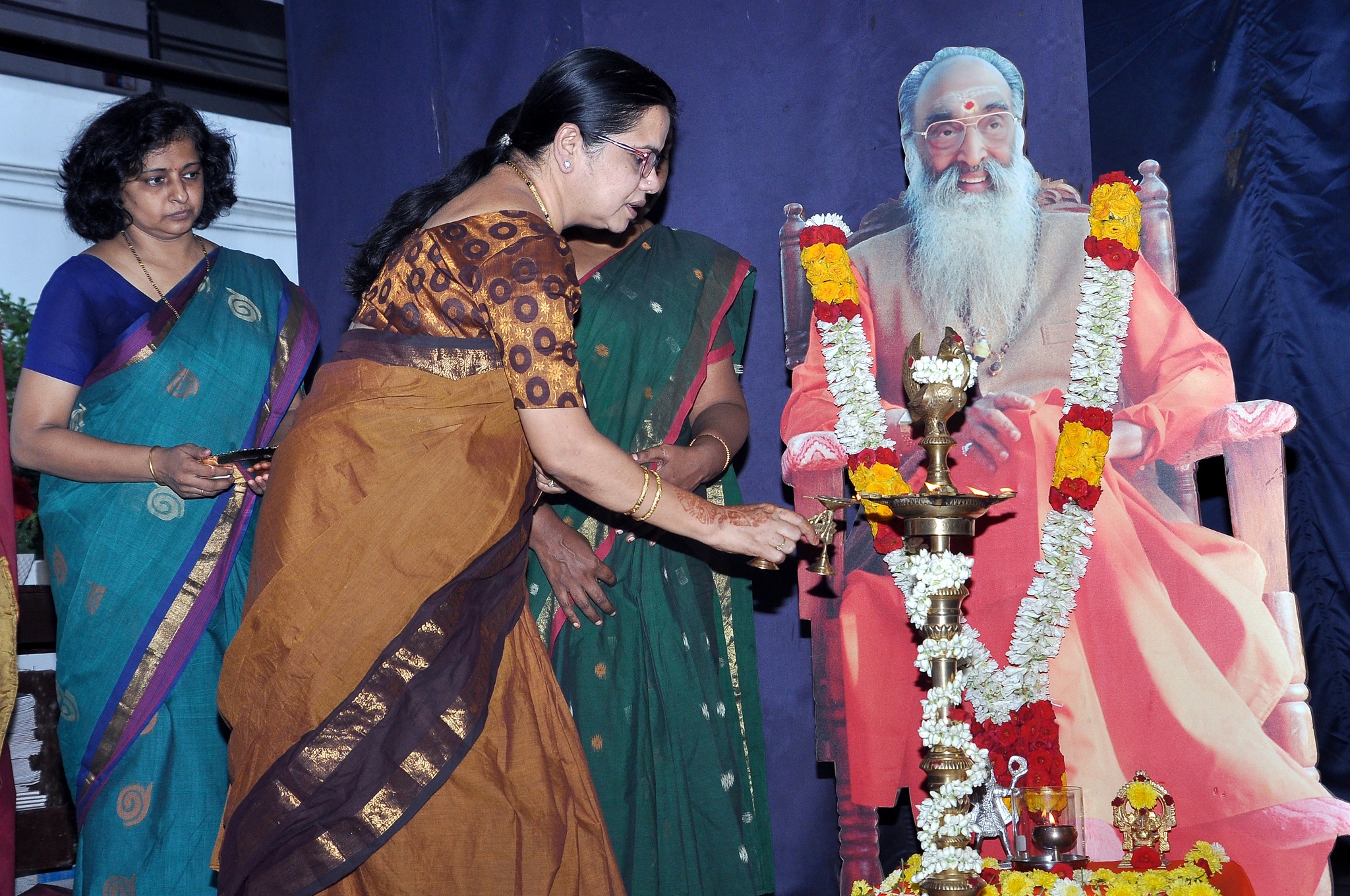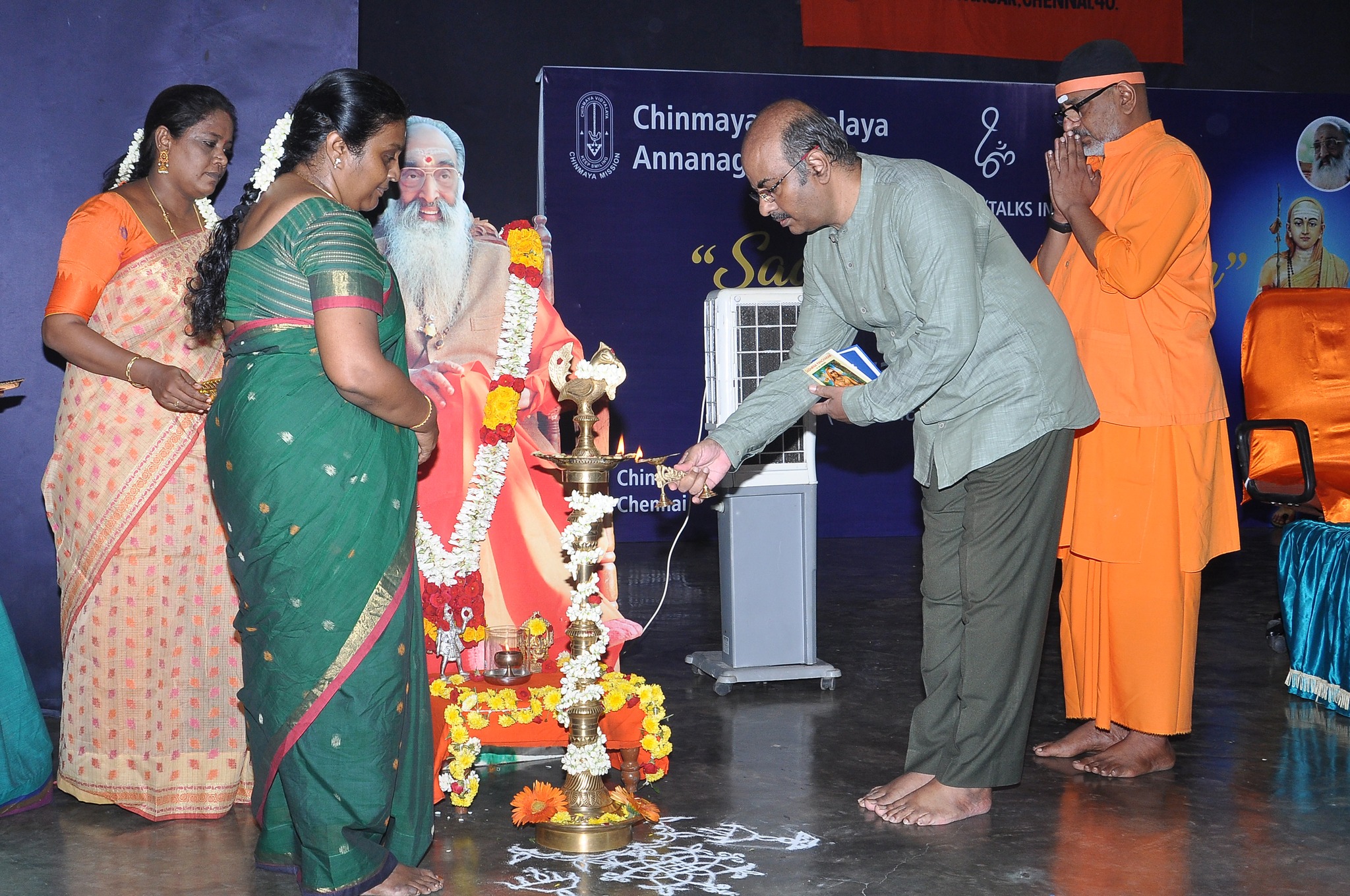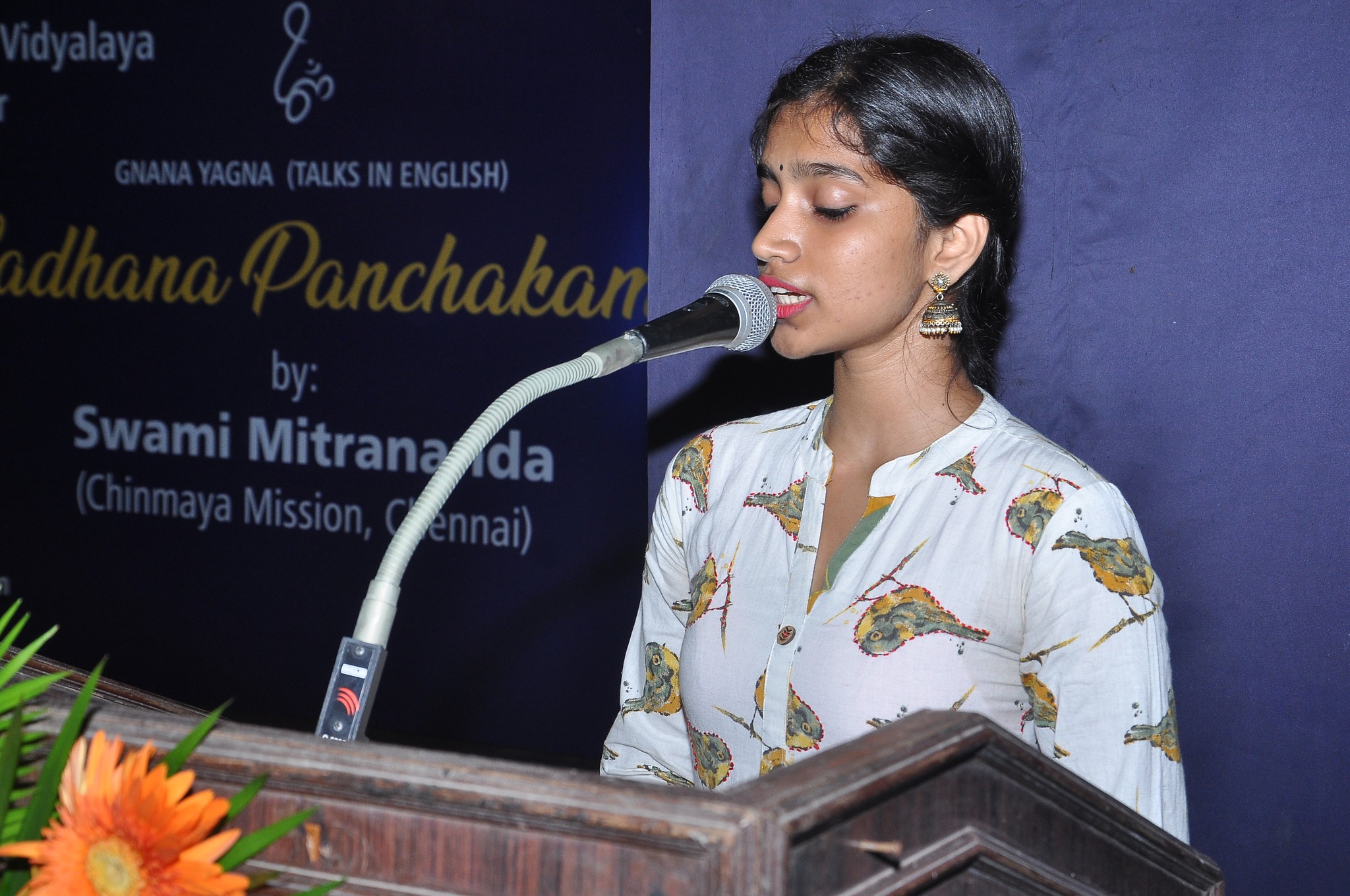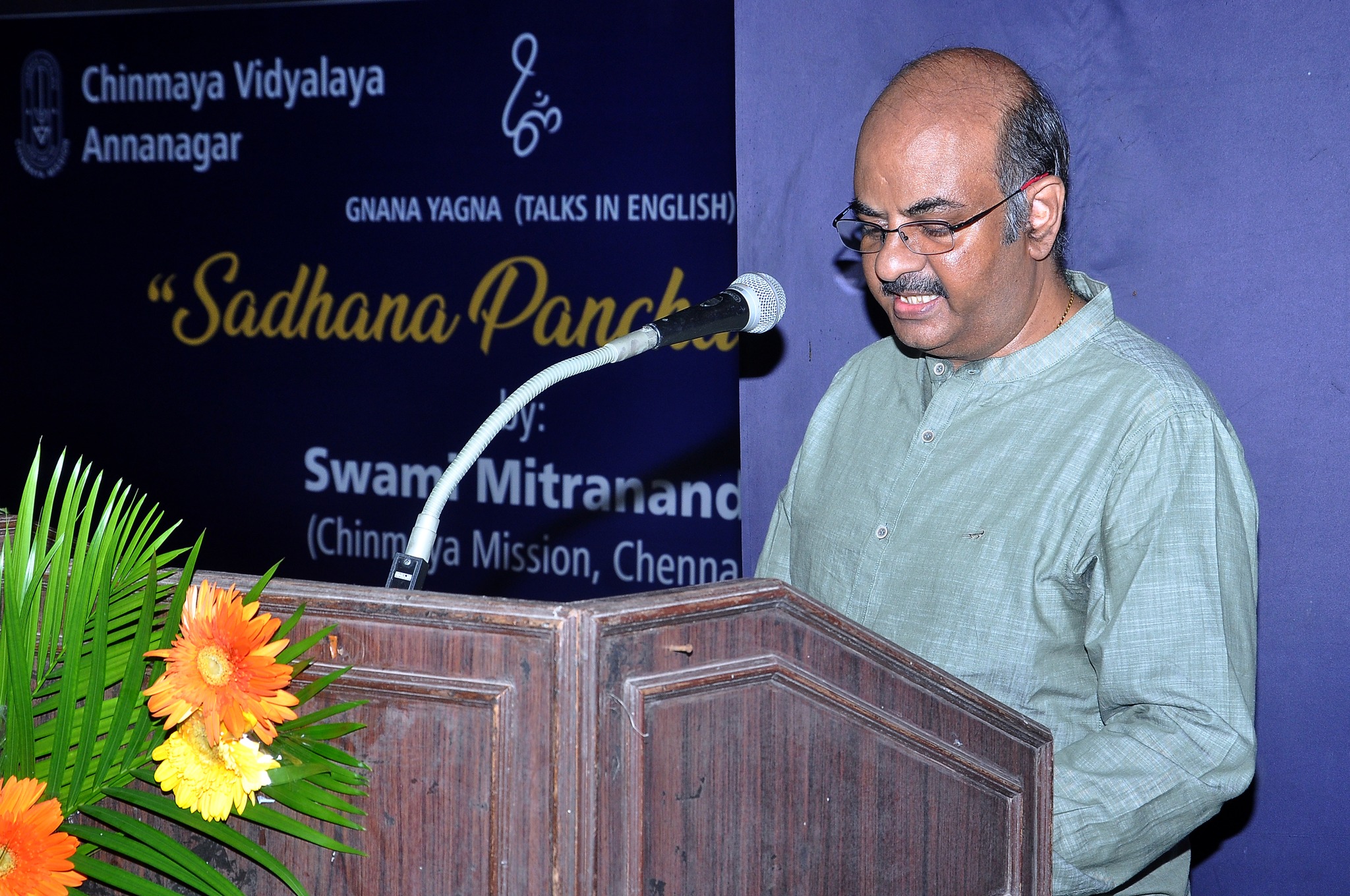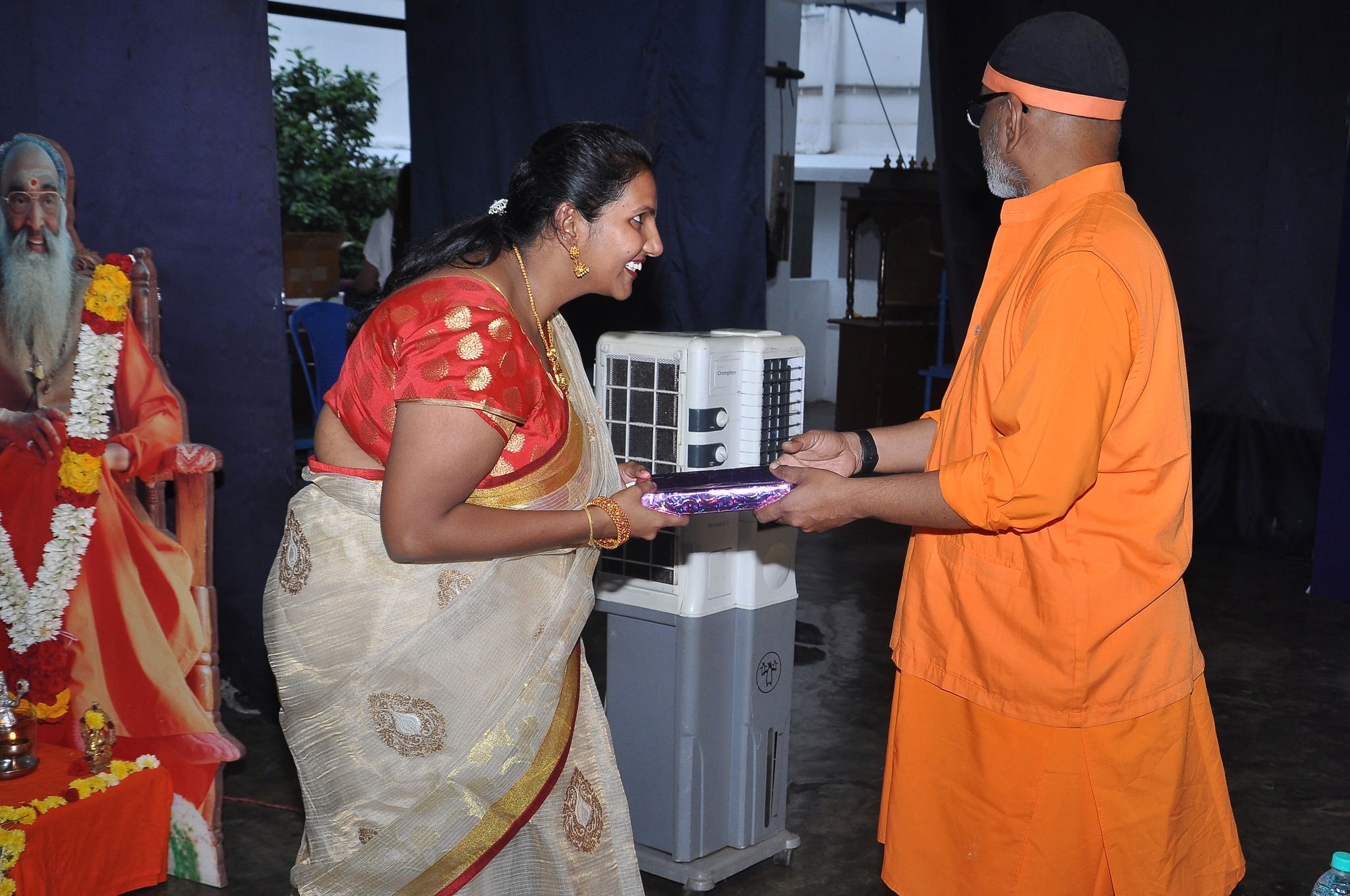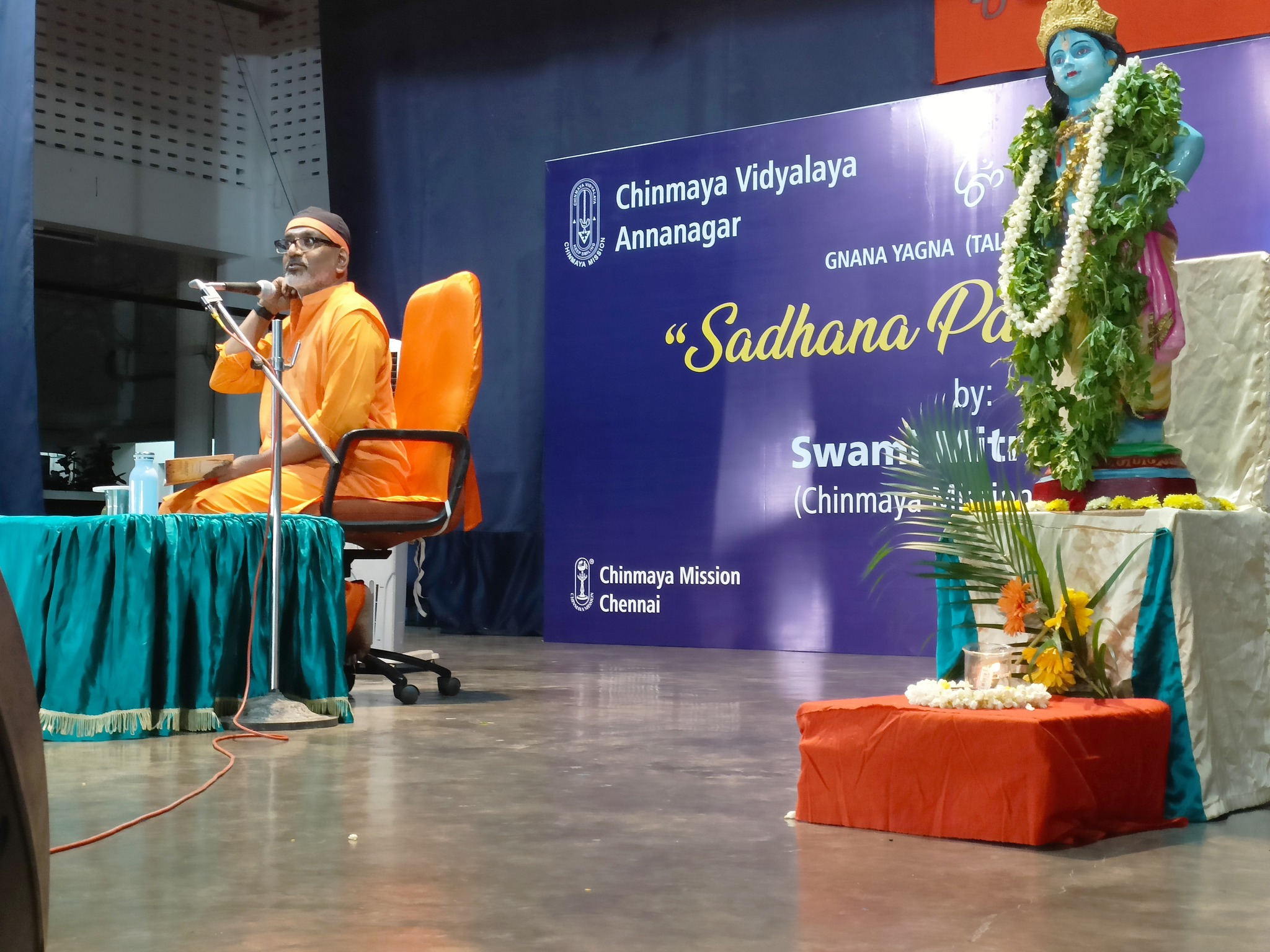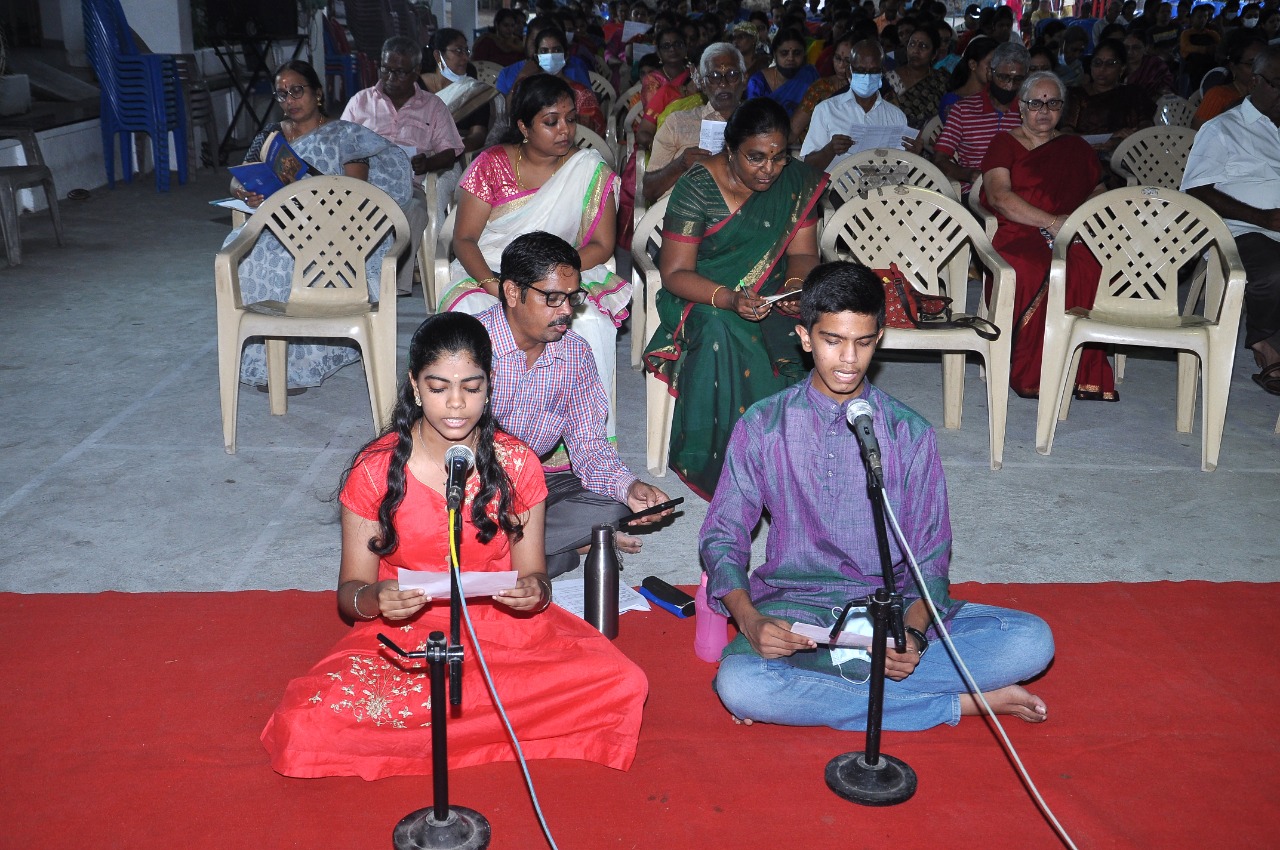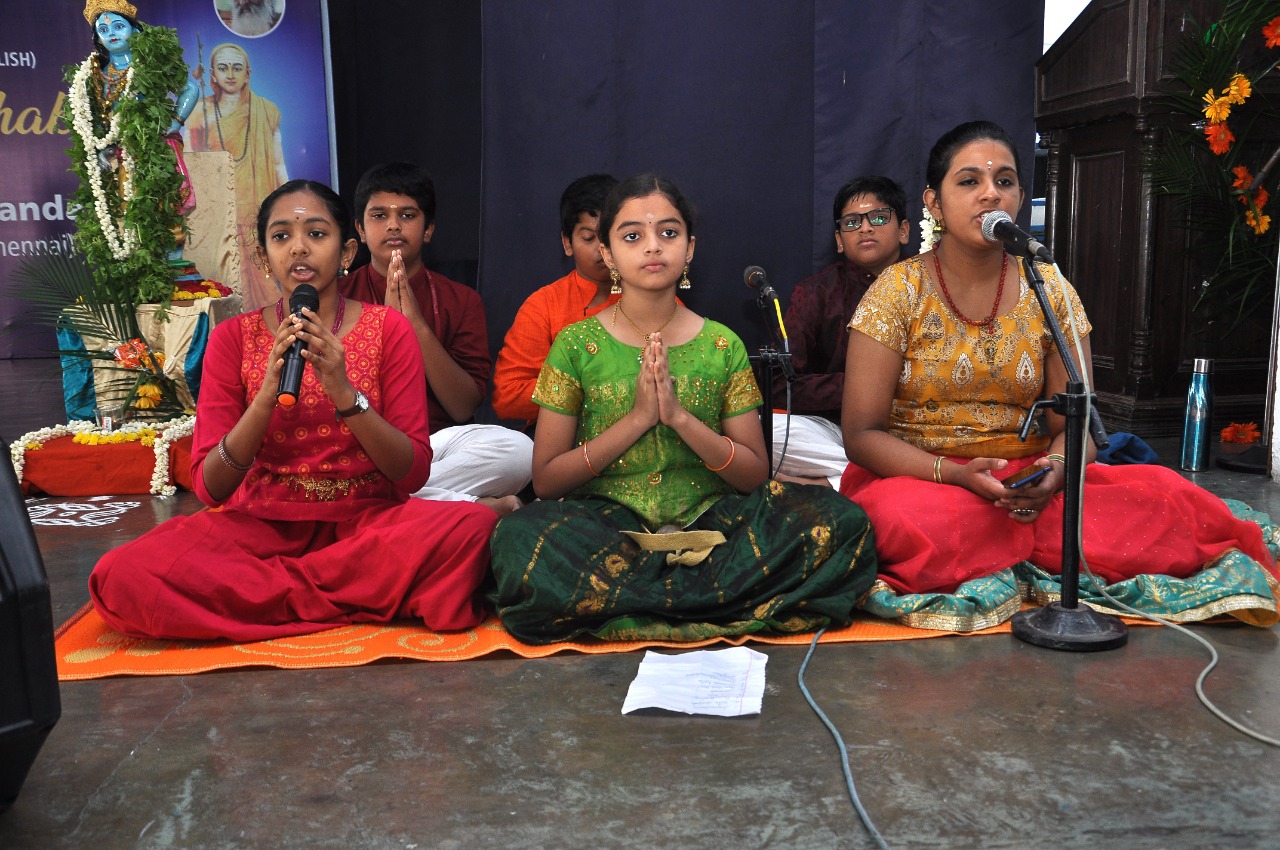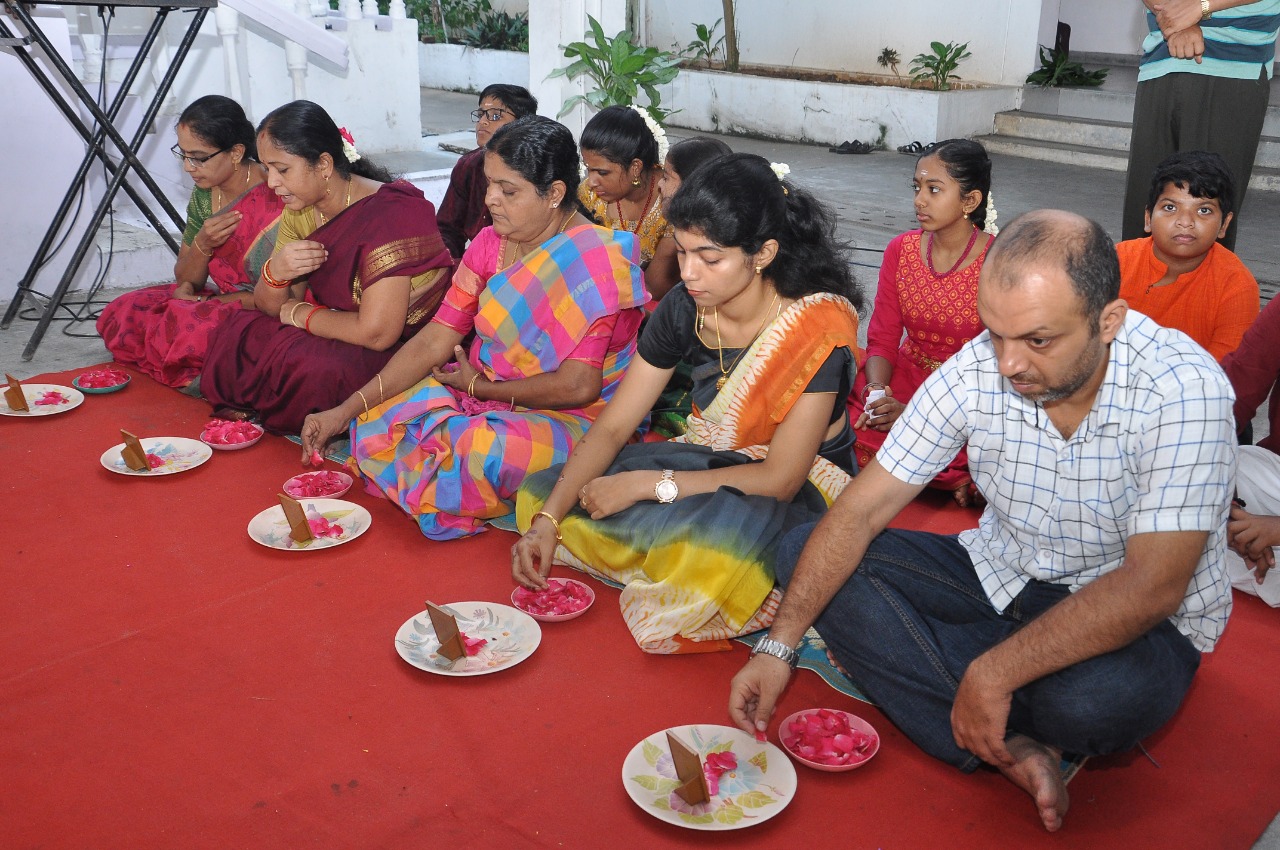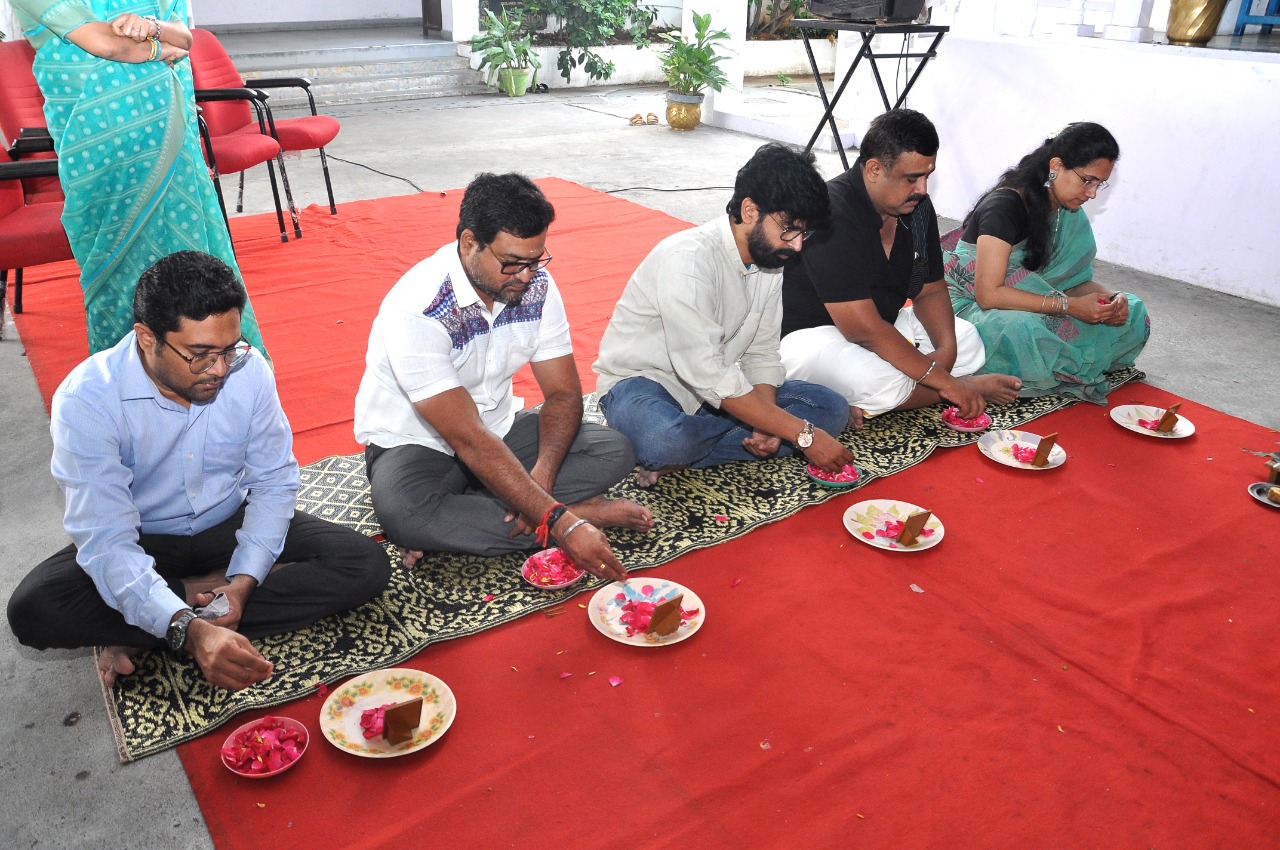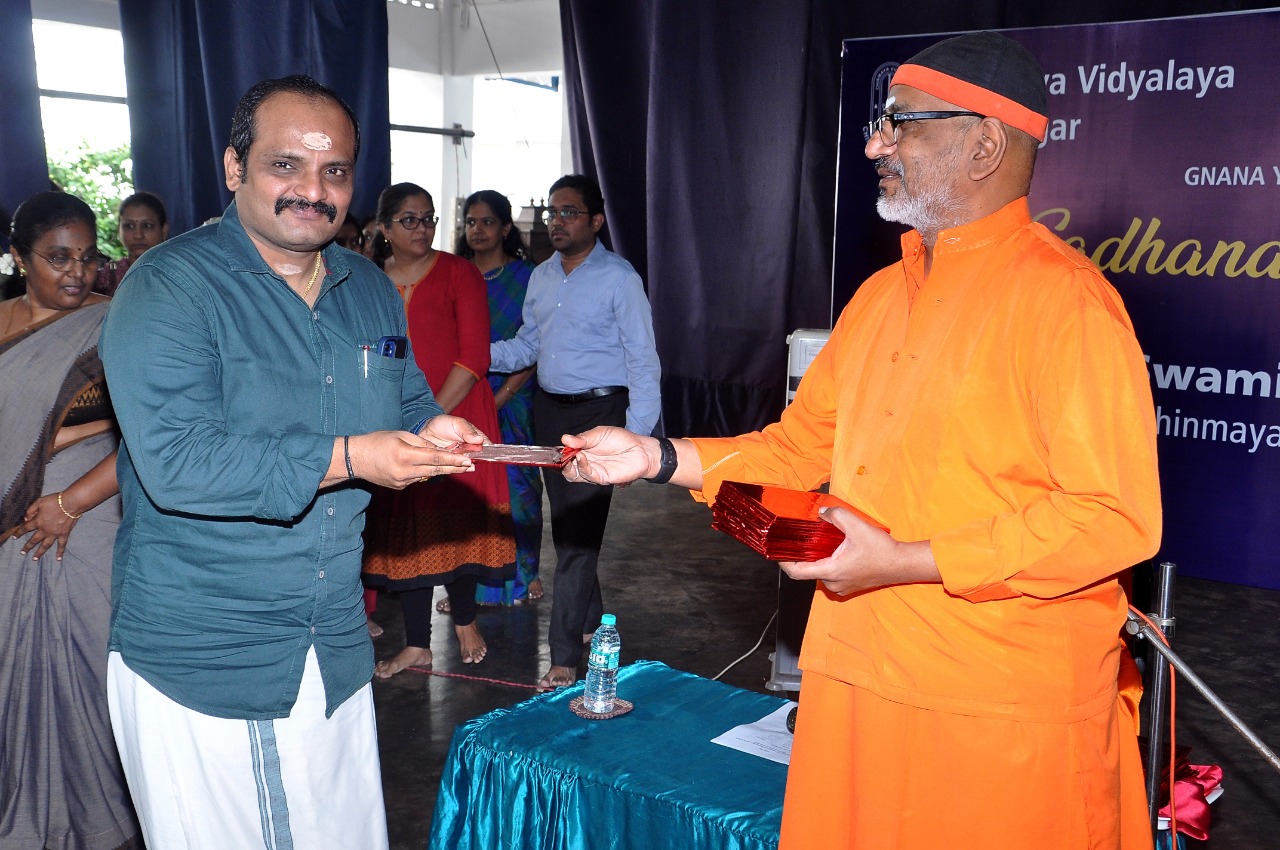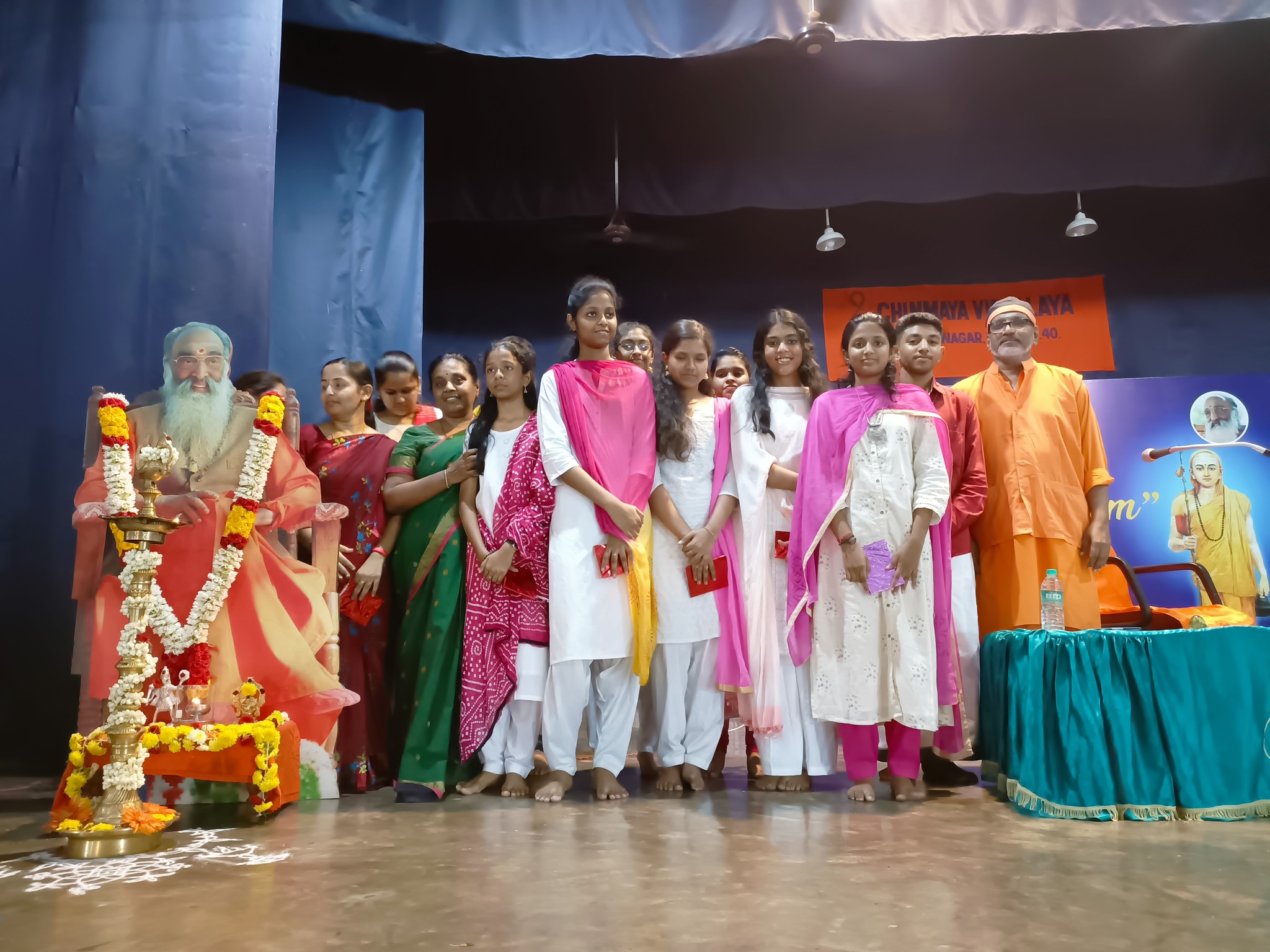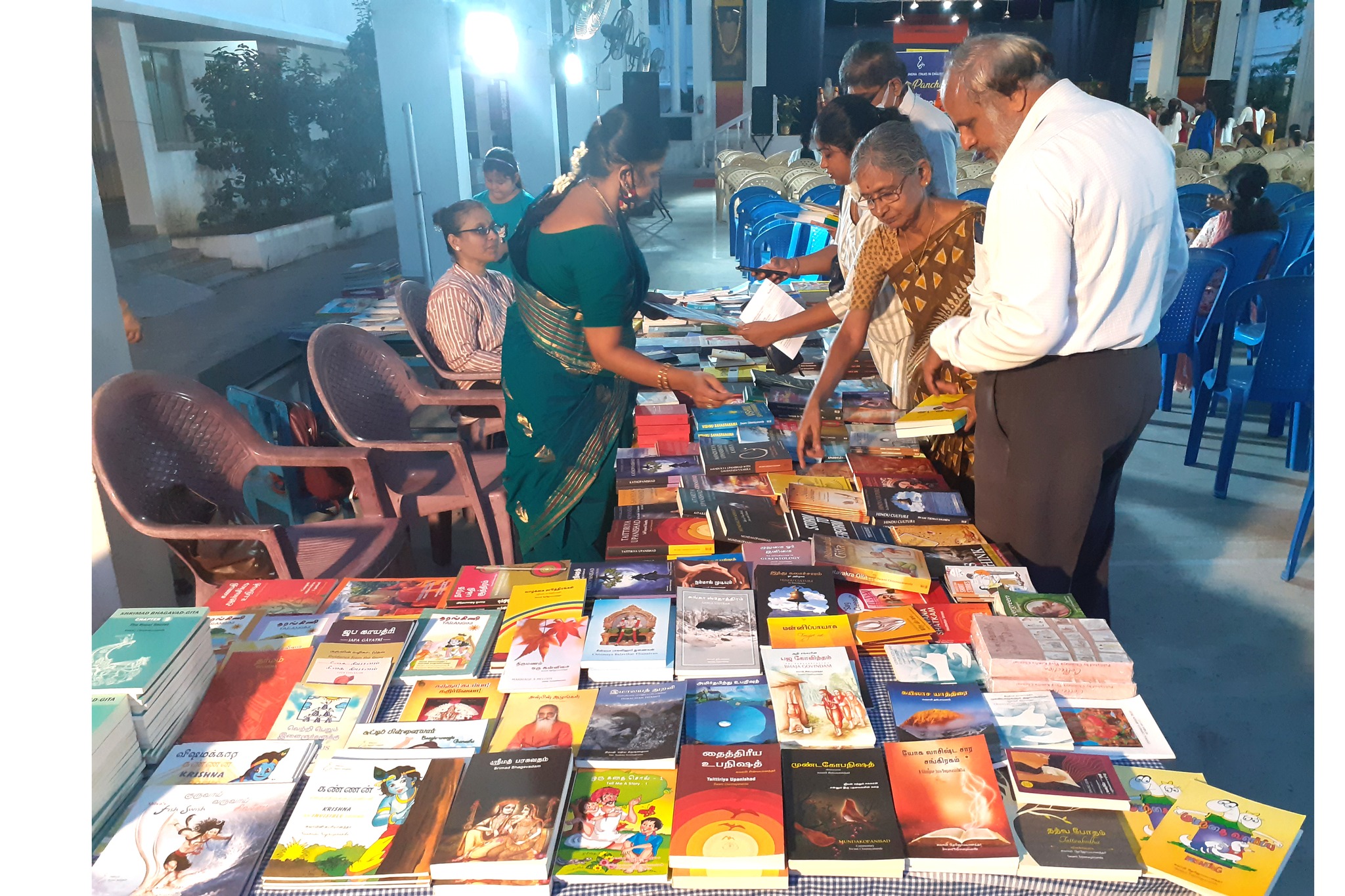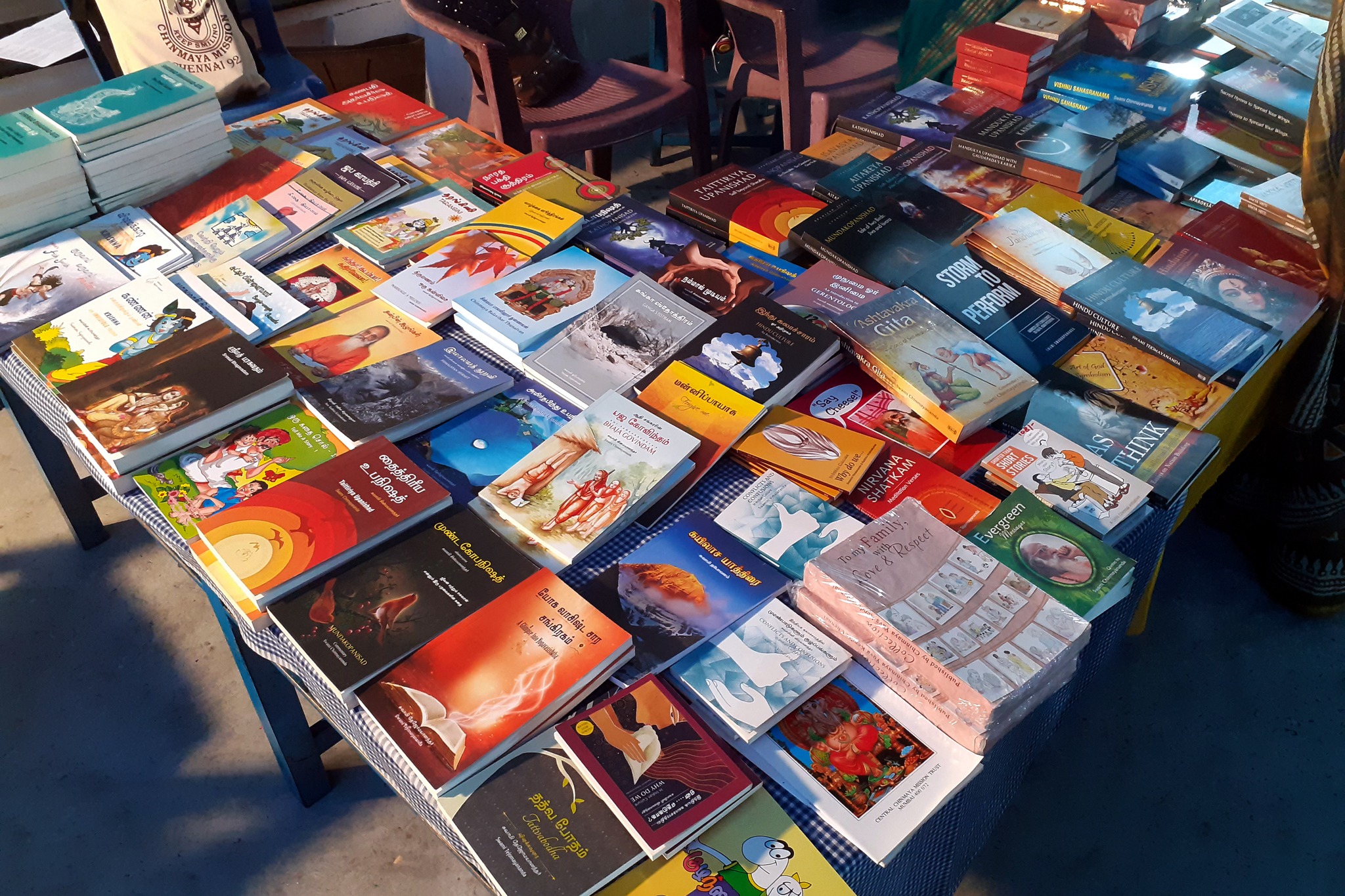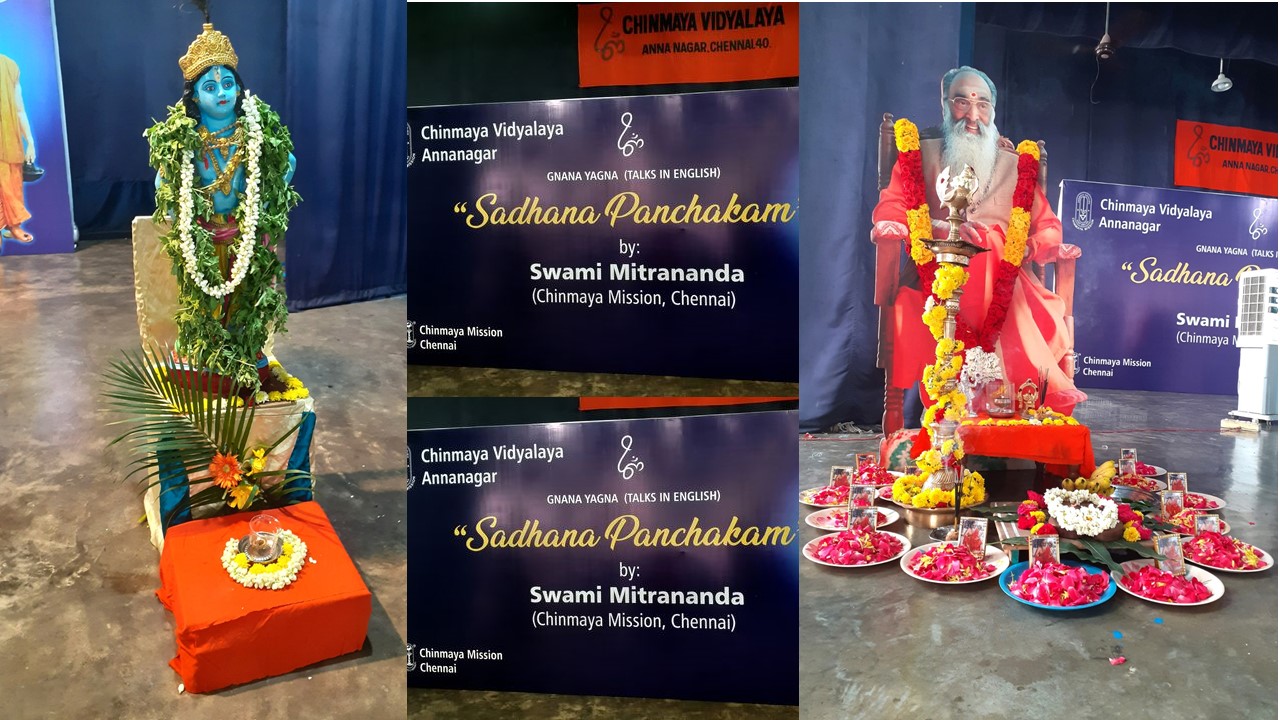 Super Kid Cop - The Greater Chennai Police
The Greater Chennai Police have launched 'Super Kid Cop', for the children from classes UKG to Class VII to monitor the driving patterns of the motorists and also act as a gatekeeper giving advice to their parents and others on the need to adhere to traffic rules. The students have to monitor the driving of their parents, auto rickshaw and van drivers. The children would carry the Super Kid Cop card, launched by Greater Chennai Police and would also be awarded a certificate at the end of the program. Nakshatara P of Std IV took part in this program and was interviewed by NDTV recently. She reported that her father had followed all the traffic rules properly and that this initiative had helped her to understand the traffic rules better. Her father Mr. Pratheep Chandramohan too was interviewed in the same program.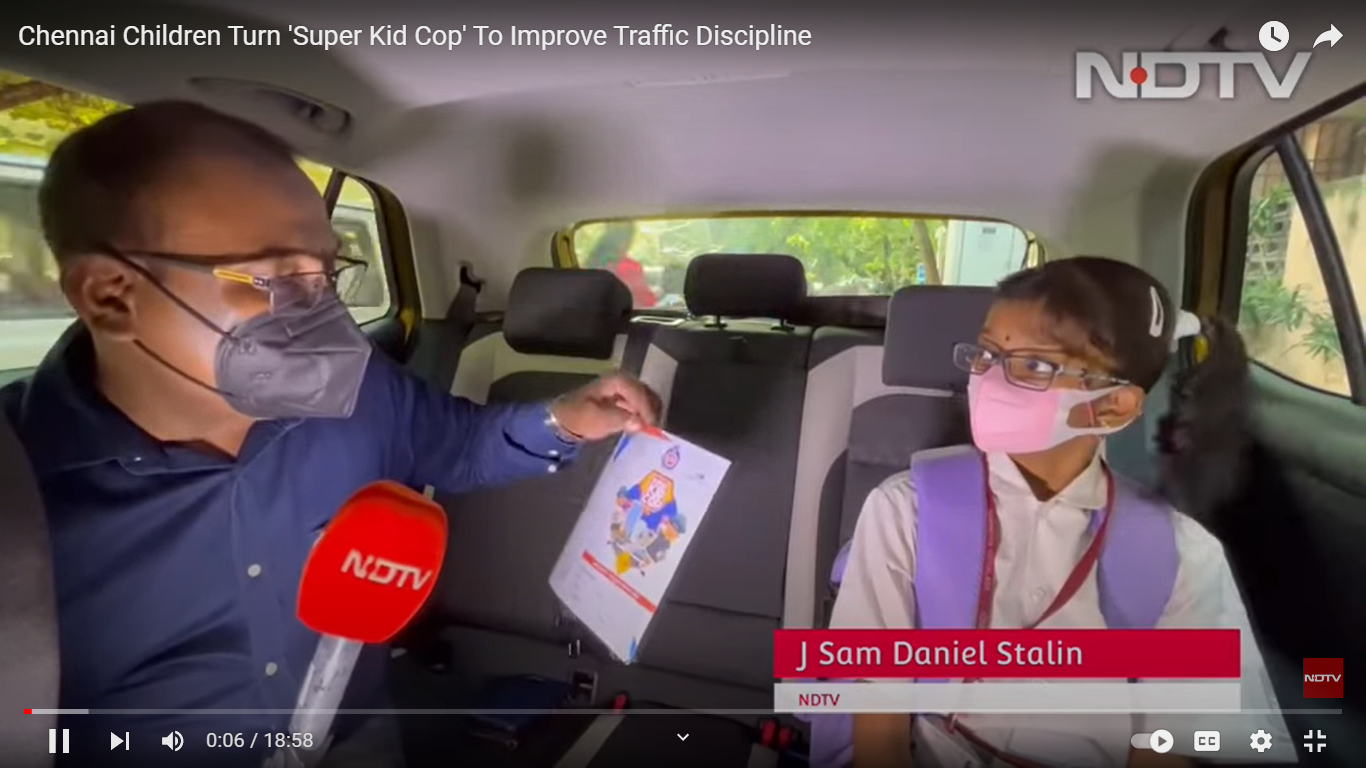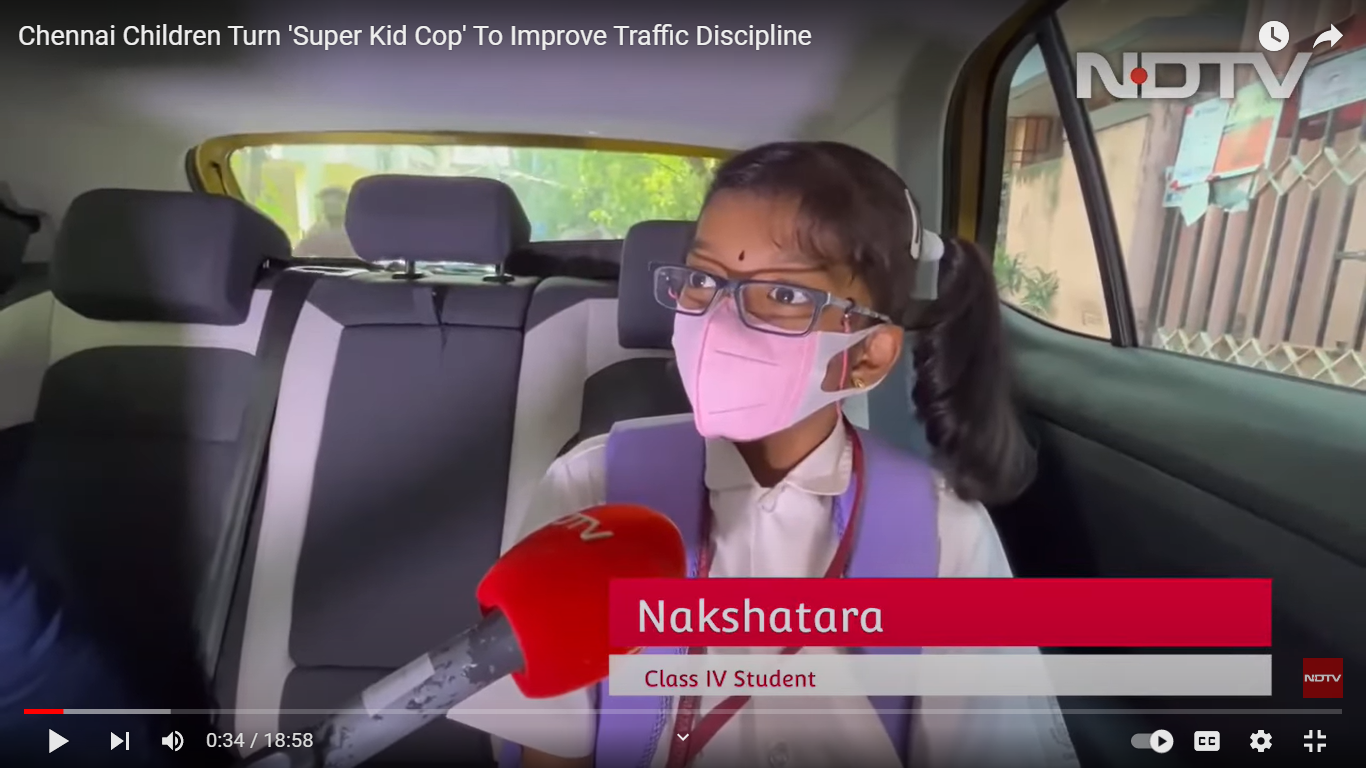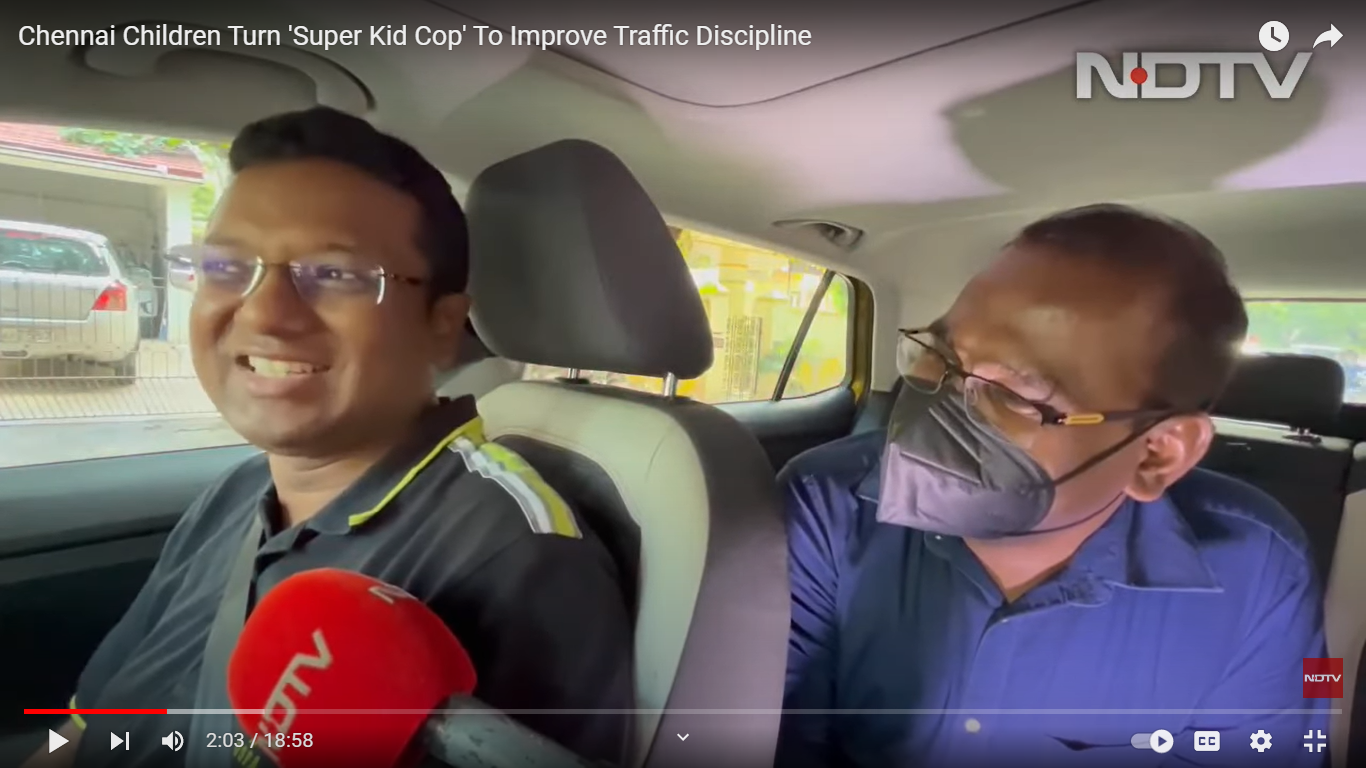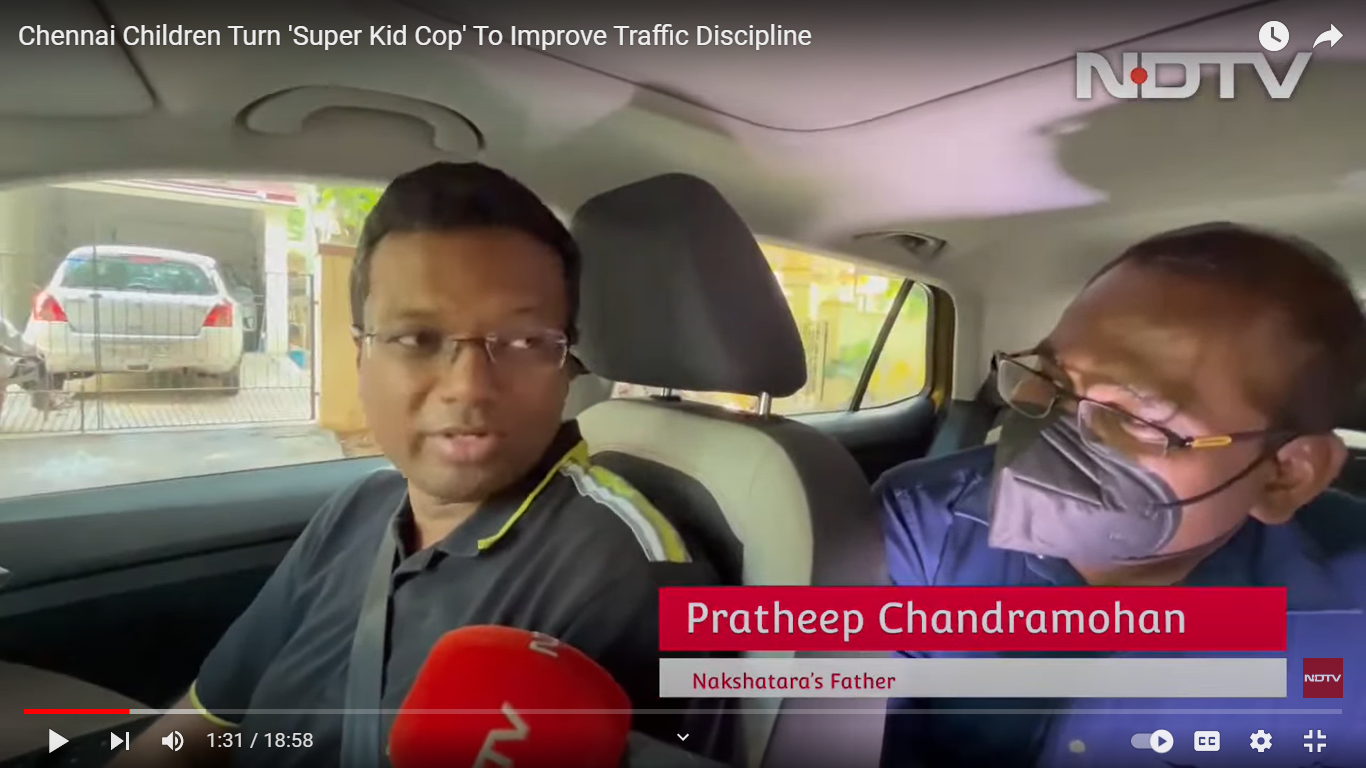 Ganesh Chaturthi Celebration - 2022
Ganesh Chaturthi was celebrated with a lot of pomp and vigour on 30-8-22 in our school campus. The Vinayaka idol was brought in a vividly decorated palanquin accompanied by a bevy of dancers who revved up the spirit of the celebration.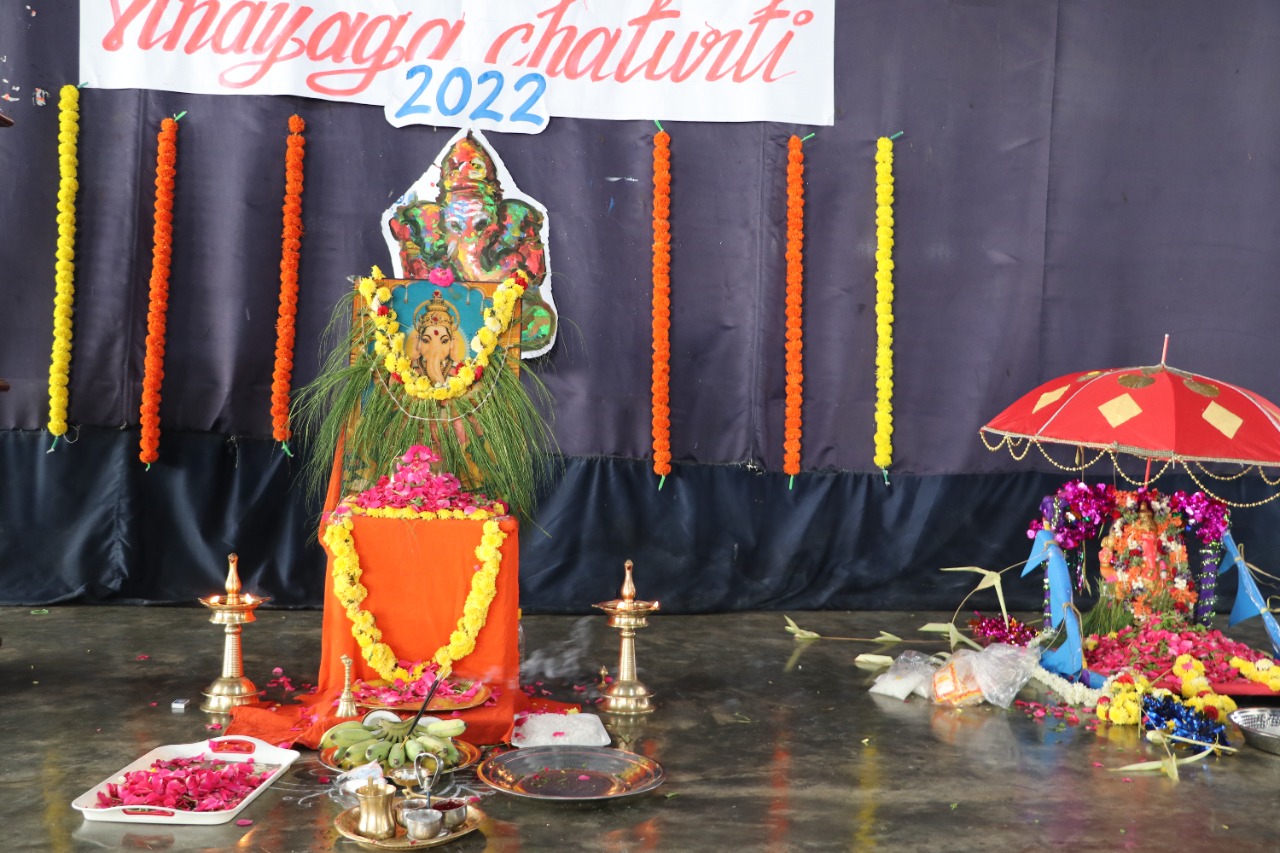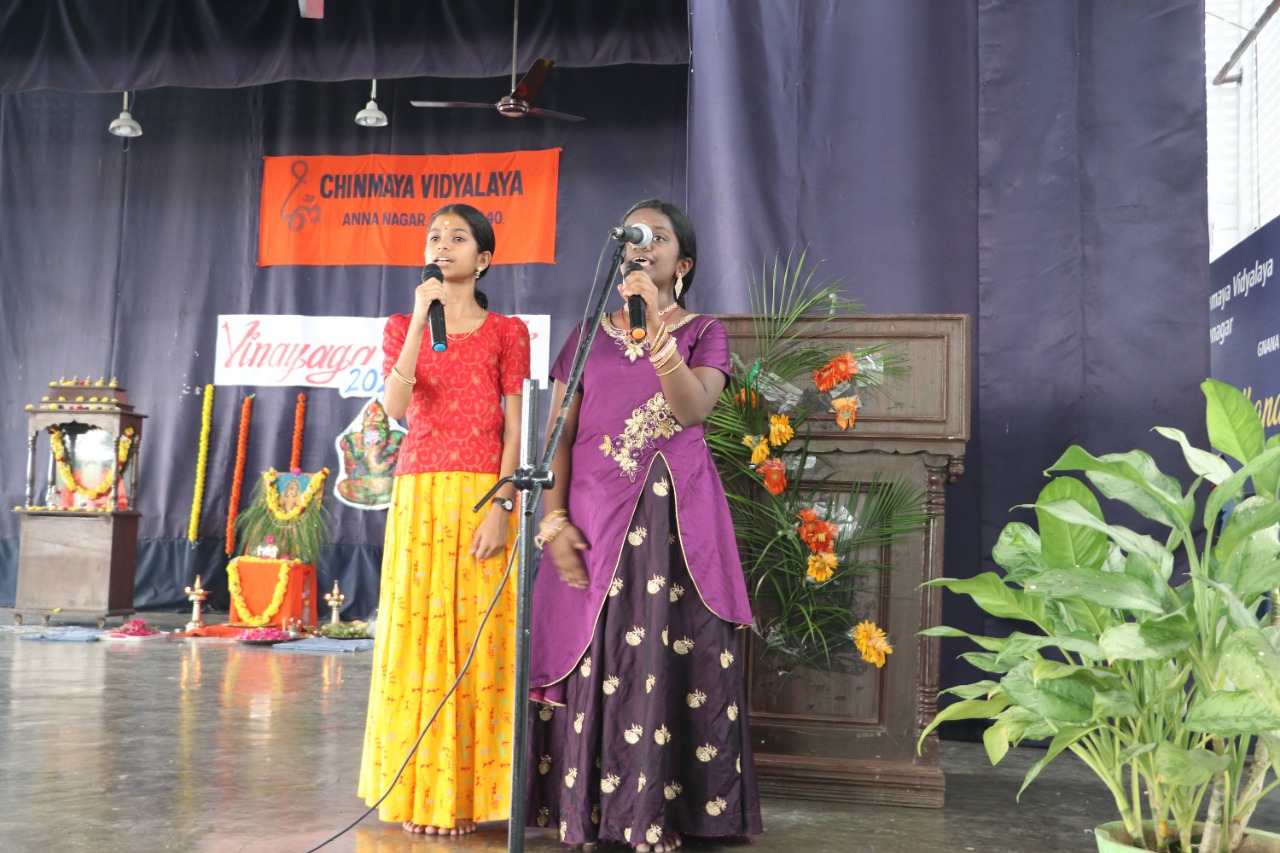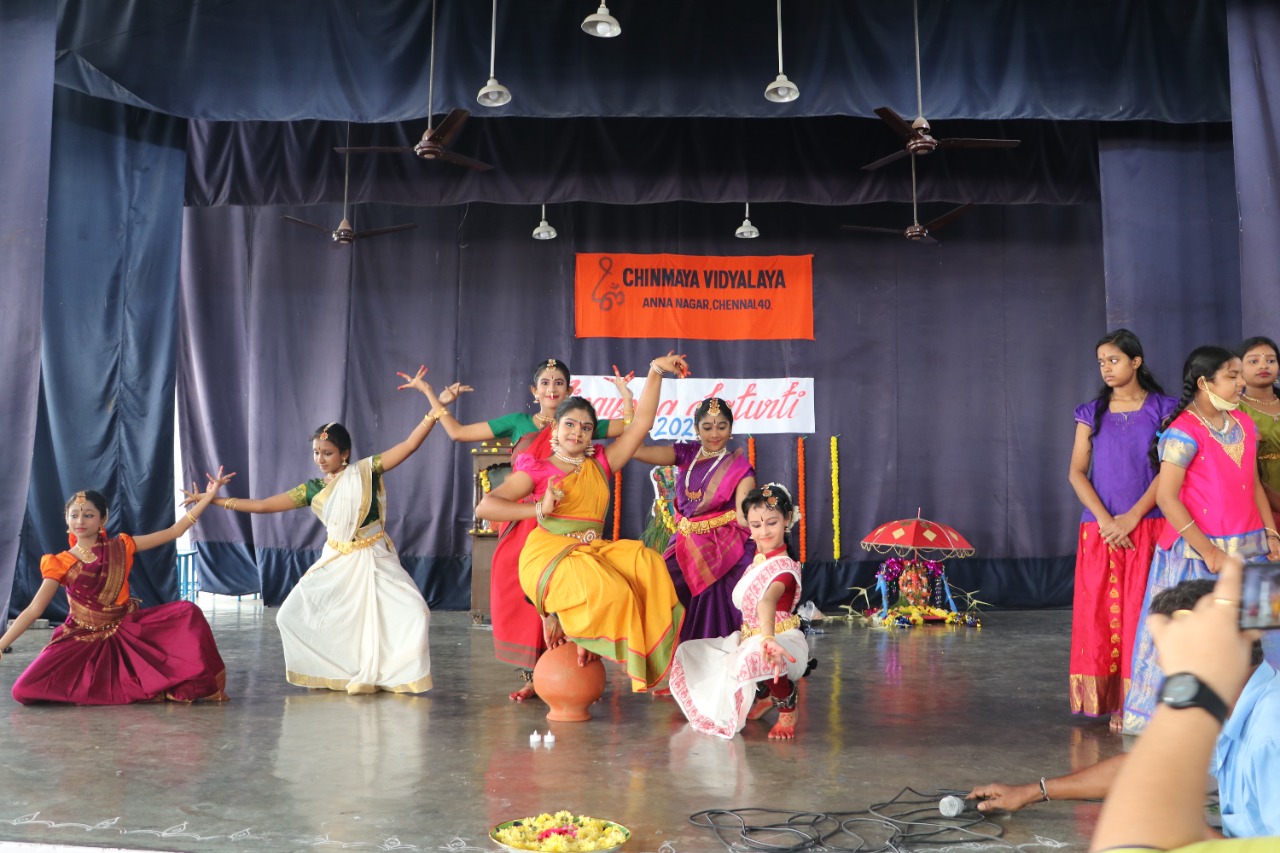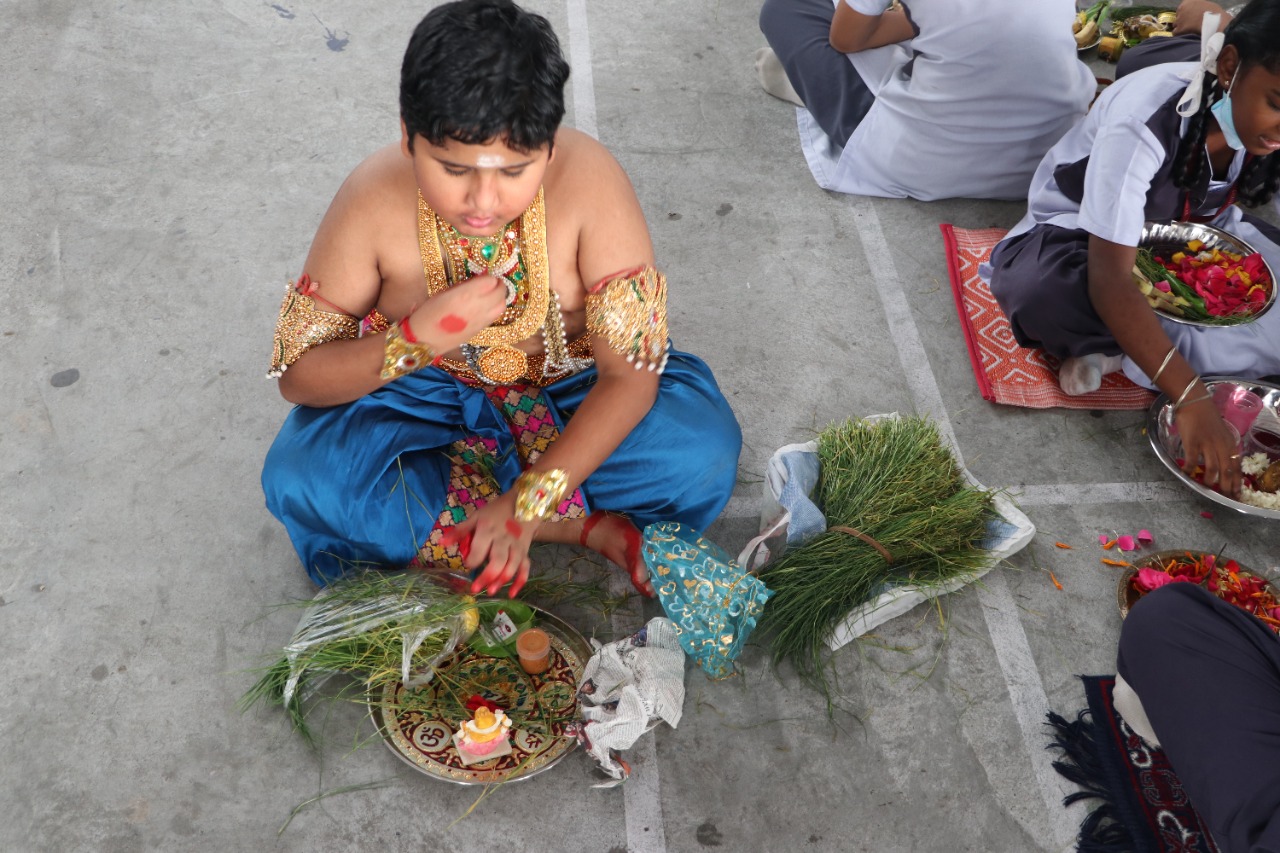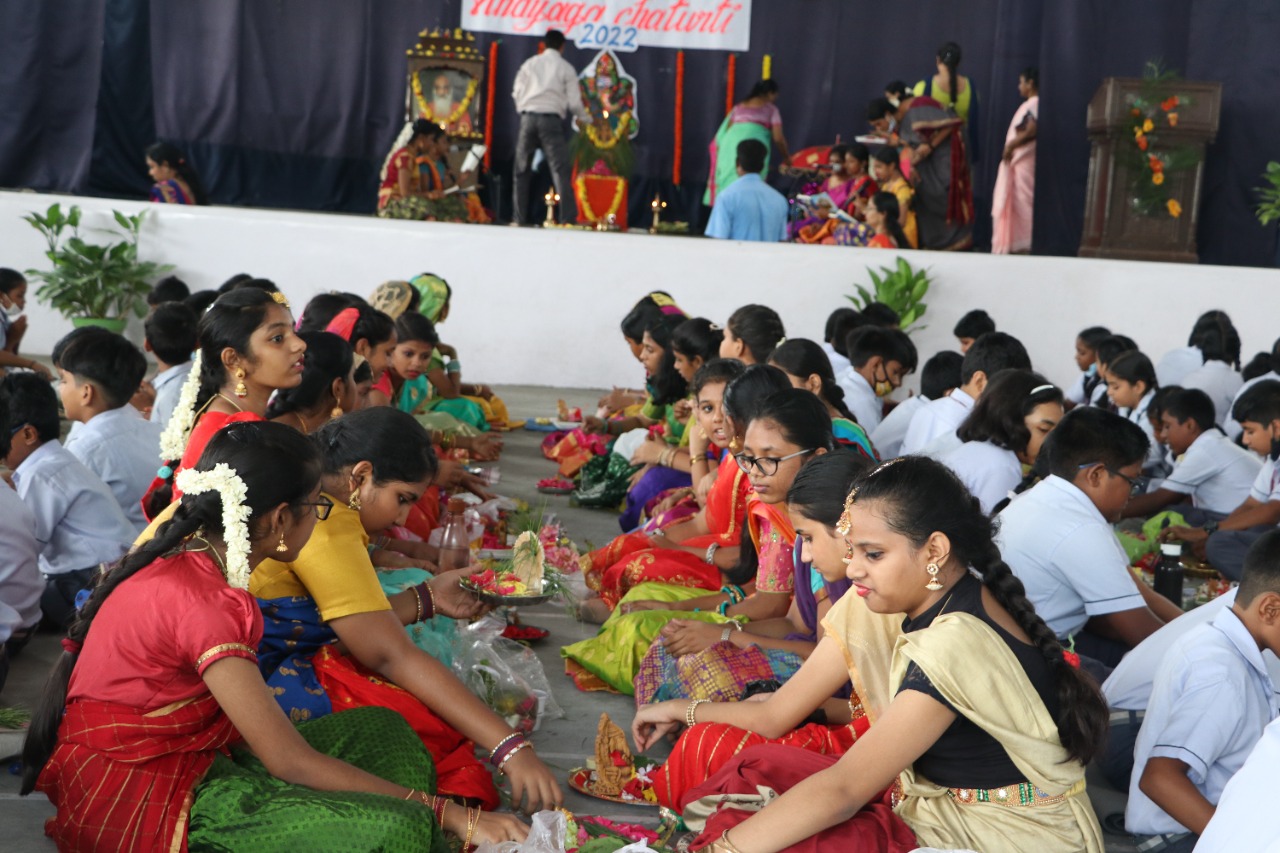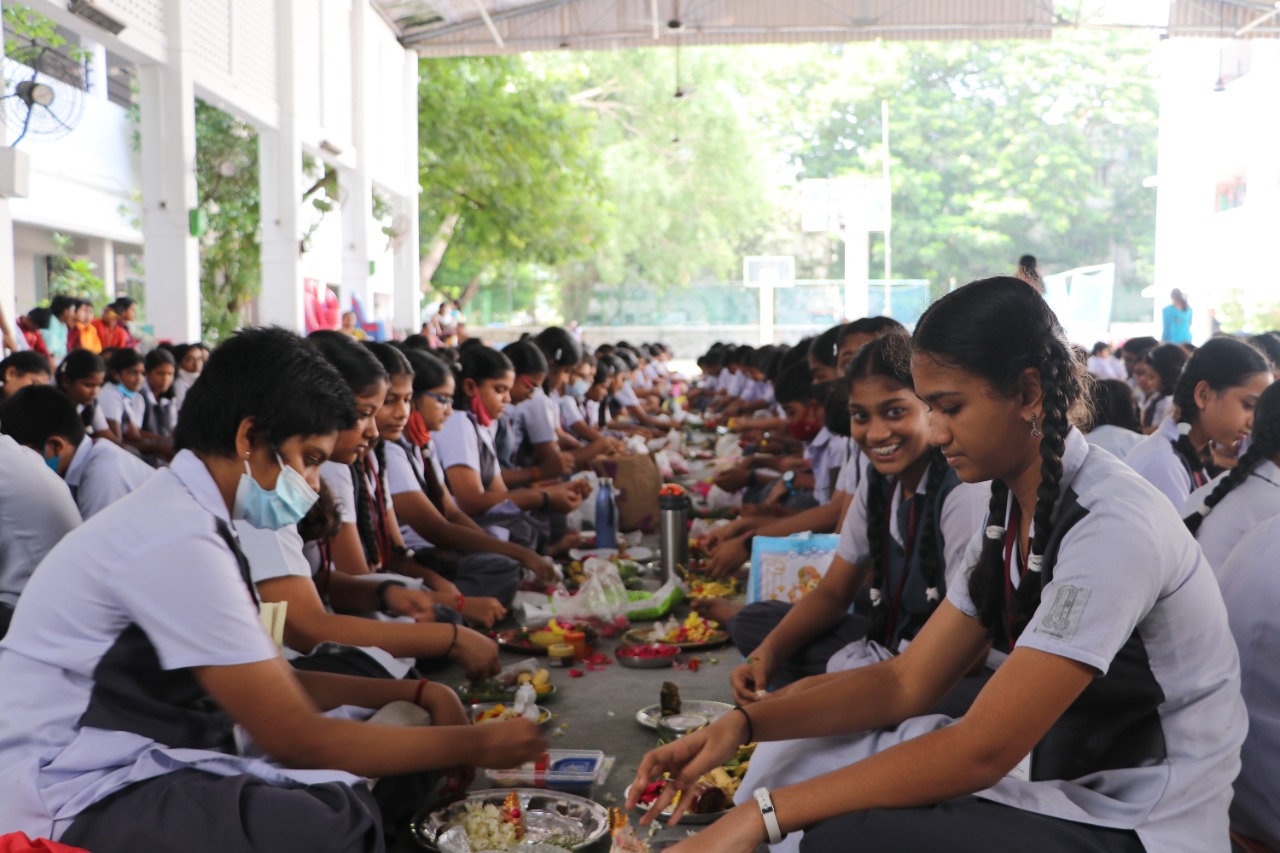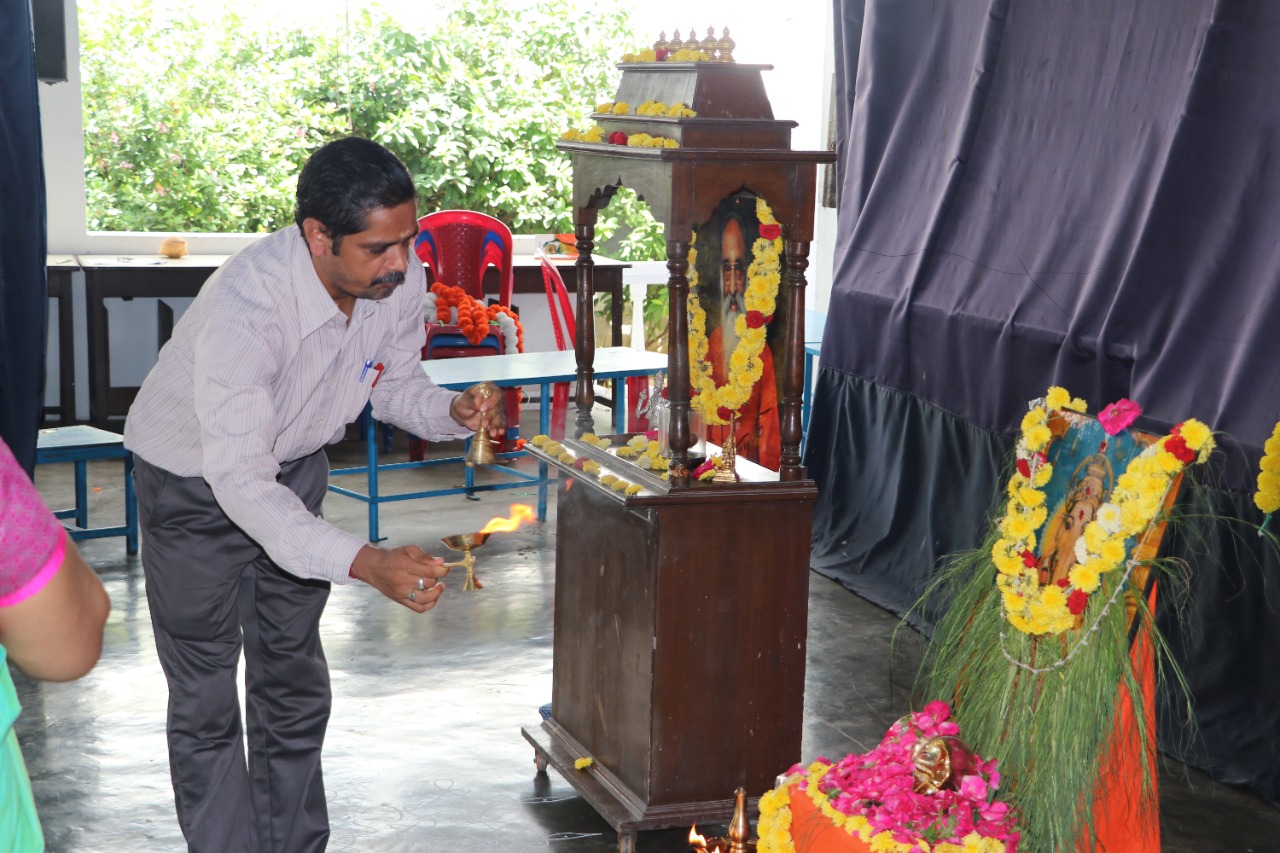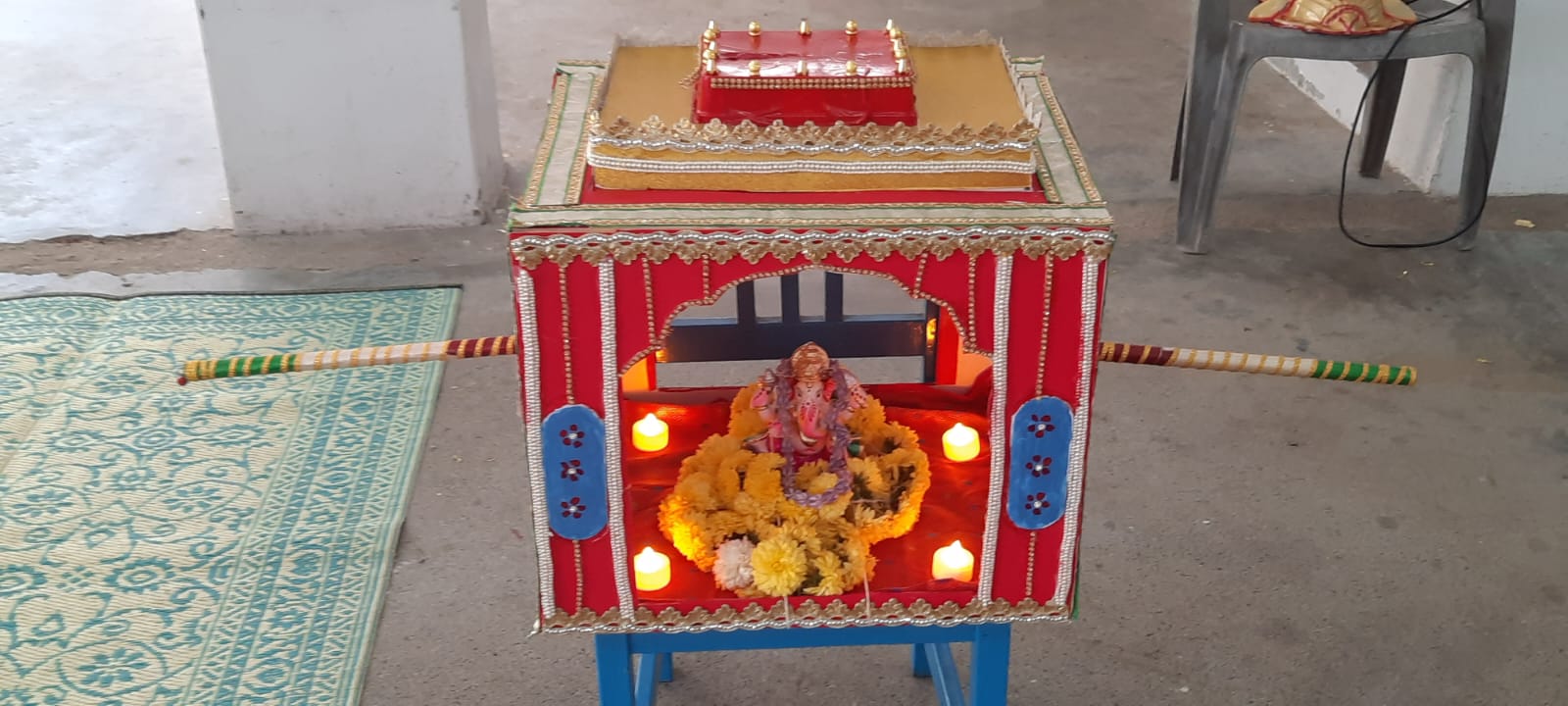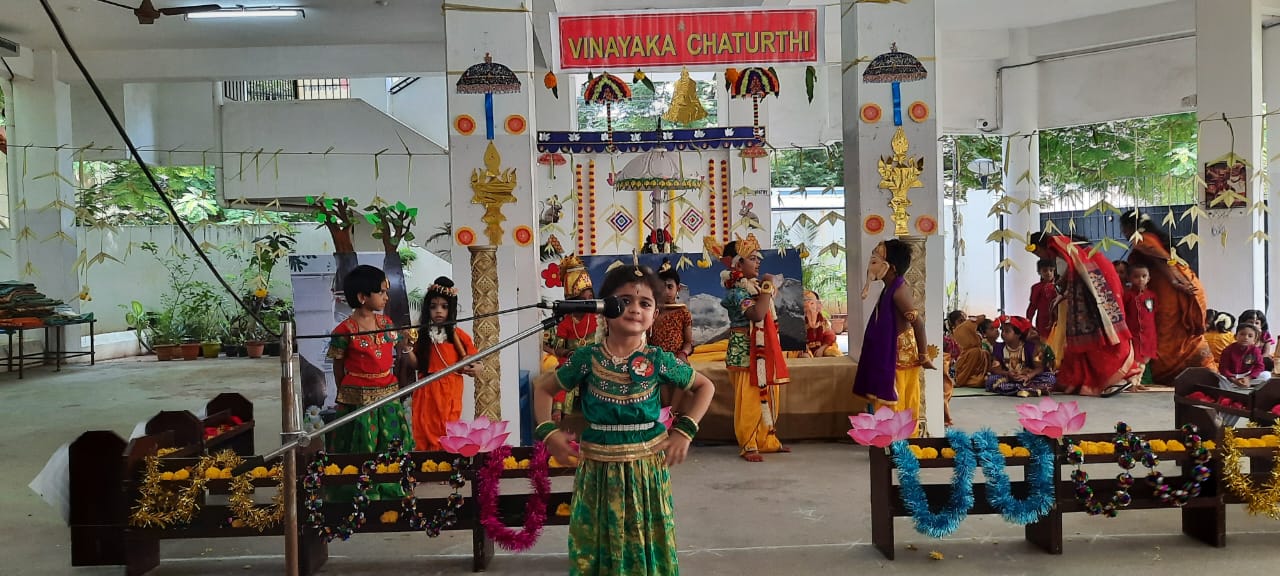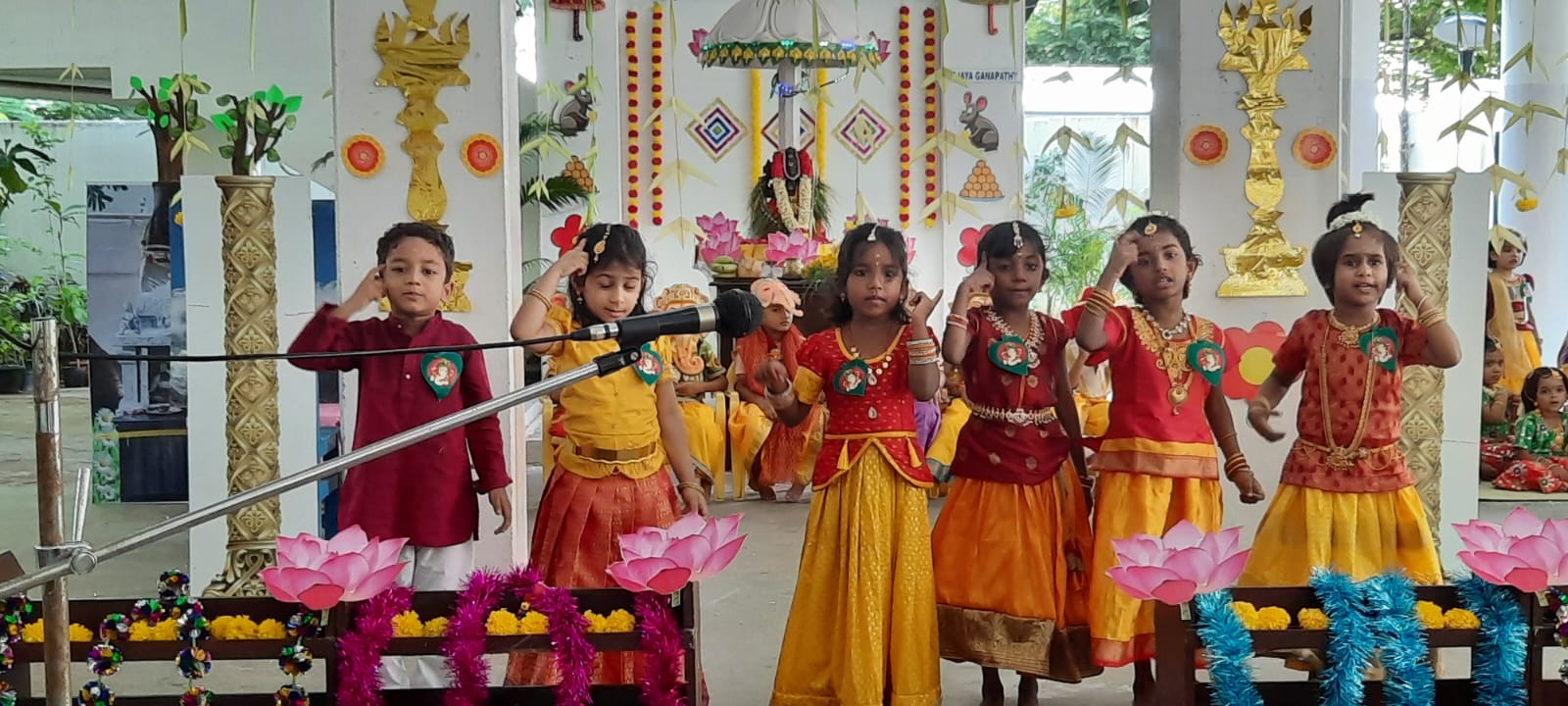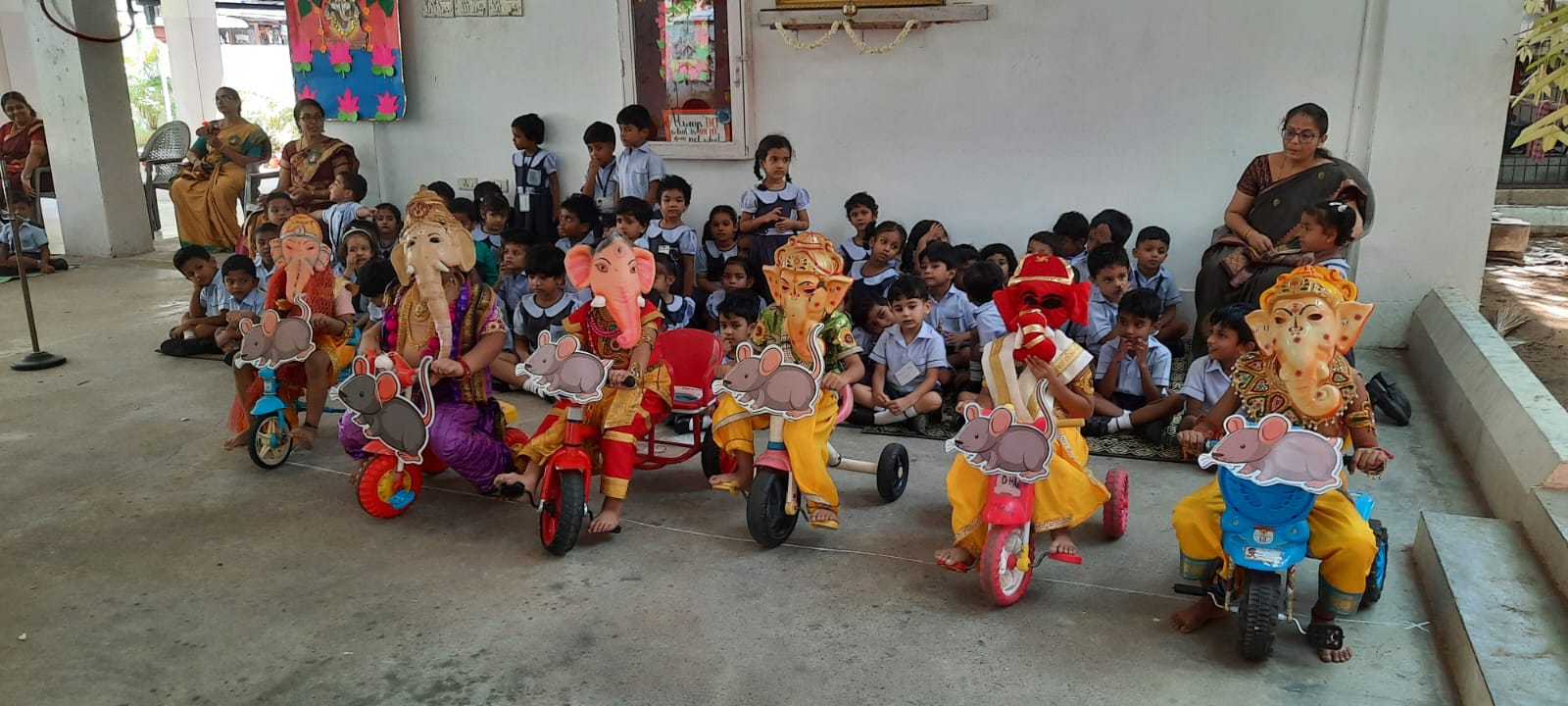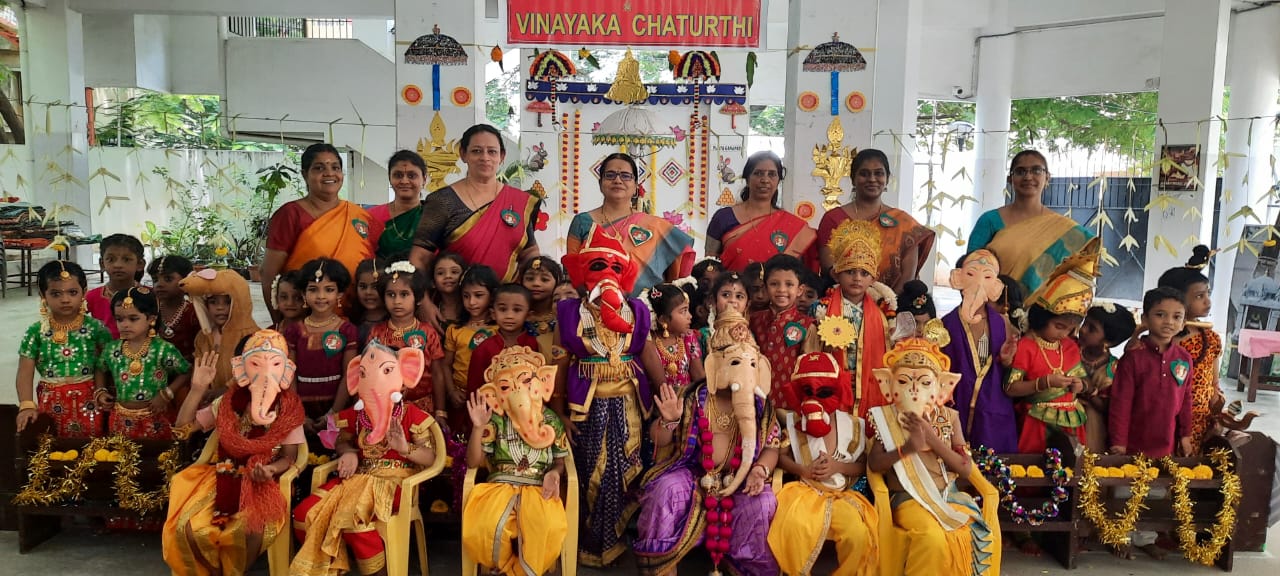 Chennai day - 2022
Chennai day was celebrated in a grand manner by the students of Chinmaya Vidyalaya annanagar. Sakshi of 10 th std spoke on the significance of the day. Students presented a tableau highlighting various landmarks in Chennai. Students sang the glory of places in Chennai. The audience were able to gather a lot of information from this program about Namma Chennai. The same day students of classes VI & VII took part in the 'Chennai day quiz' which tested their knowledge about the important places in Chennai. The winners were awarded certificates.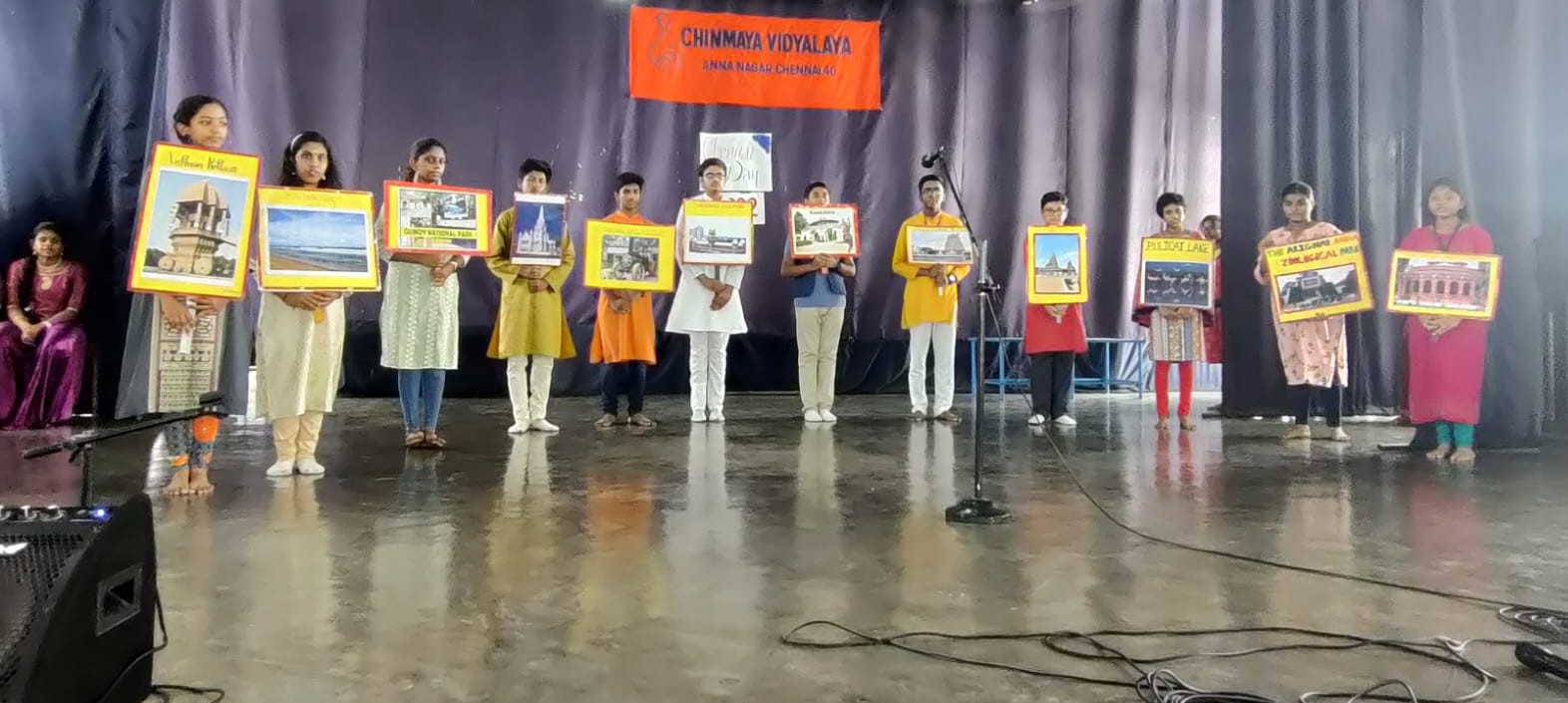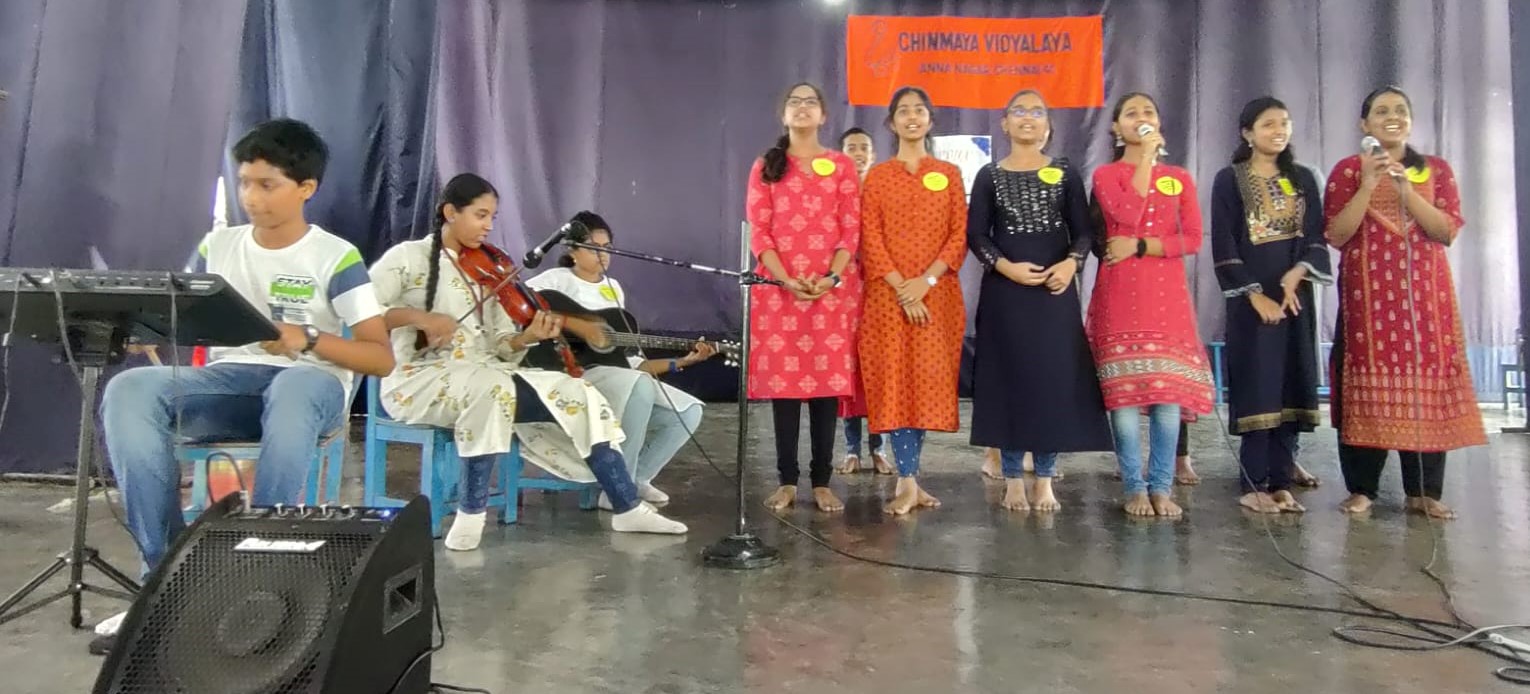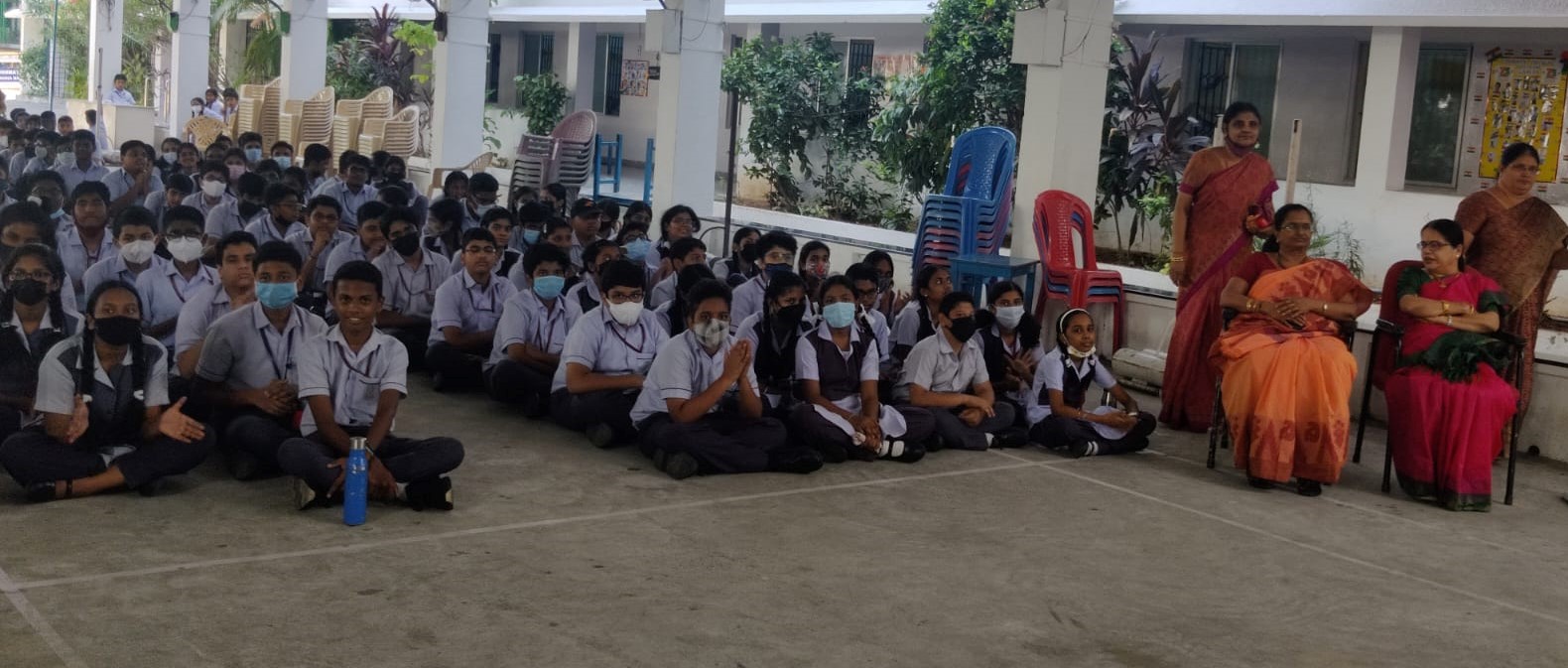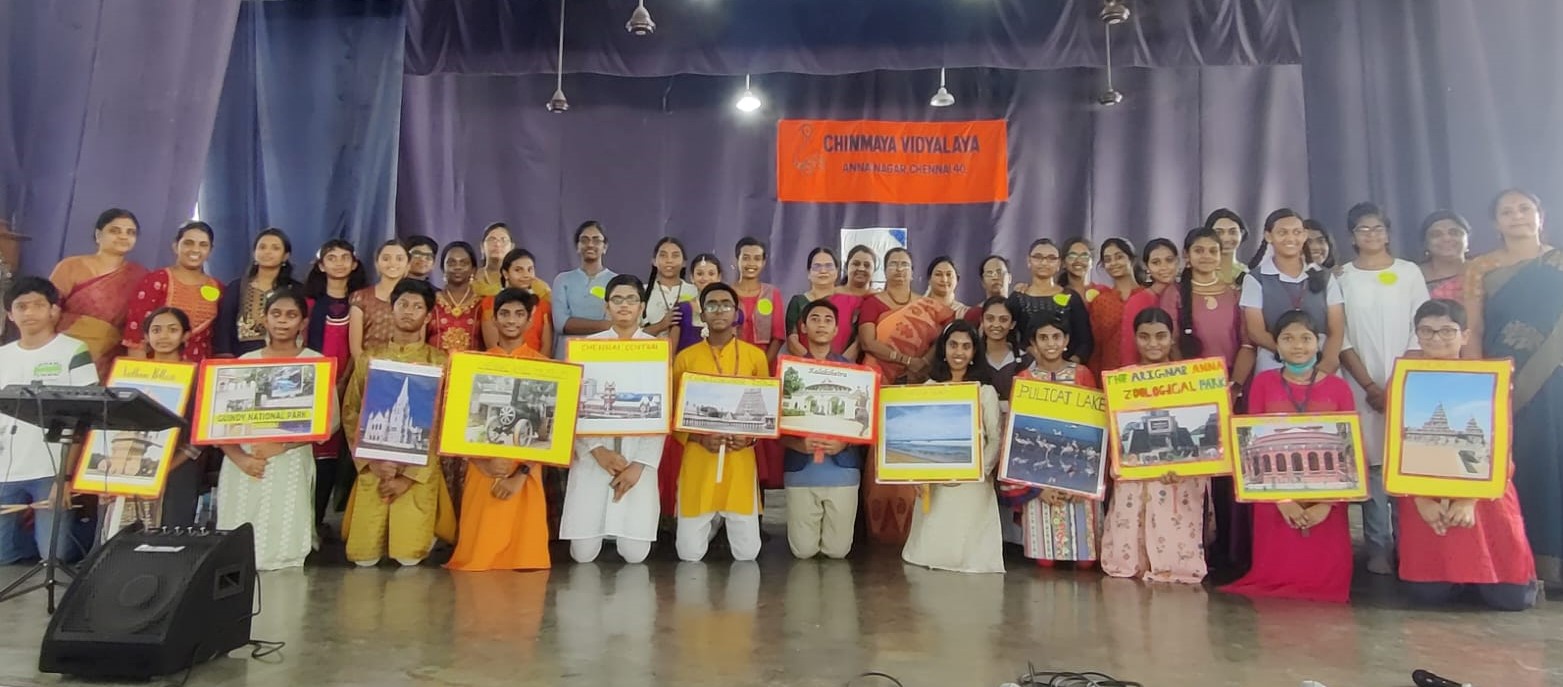 Janmashtami Celebration -2022
Janmashtami, the birth of Krishna was celebrated with much joy and enthusiasm on 18-08-22. Kindergarten children of CVA also celebrated Janmashtami in a grand manner. The block was decorated beautifully with the Krishna idol in the centre. All children dressed in blue gave a traditional touch to the celebration. Our Principal motivated everyone to chant Jai Shri Krishna and offer Tulsi leaves at the Lotus feet of Shri Krishna. The celebration filled the air with joy and festive spirit.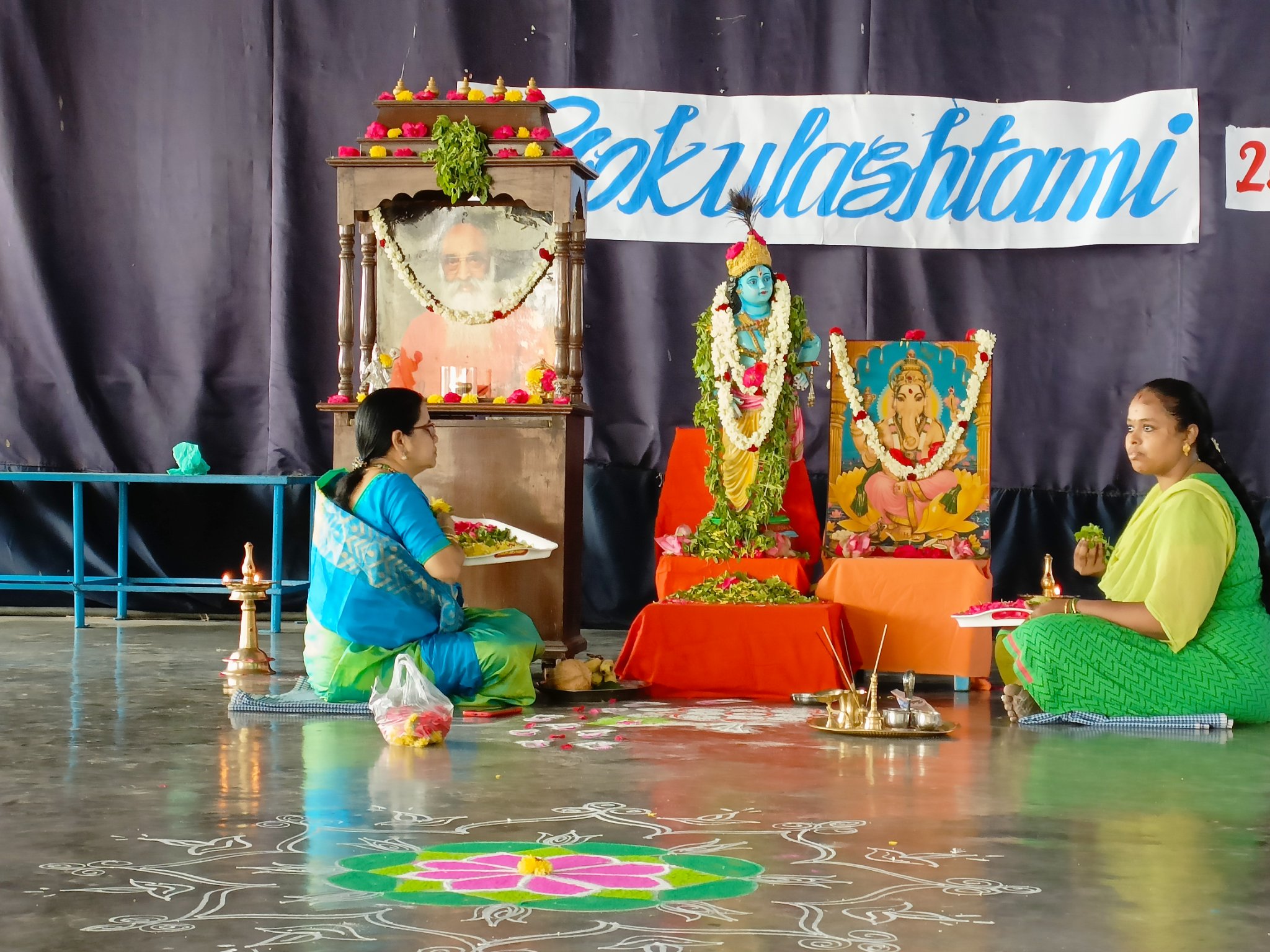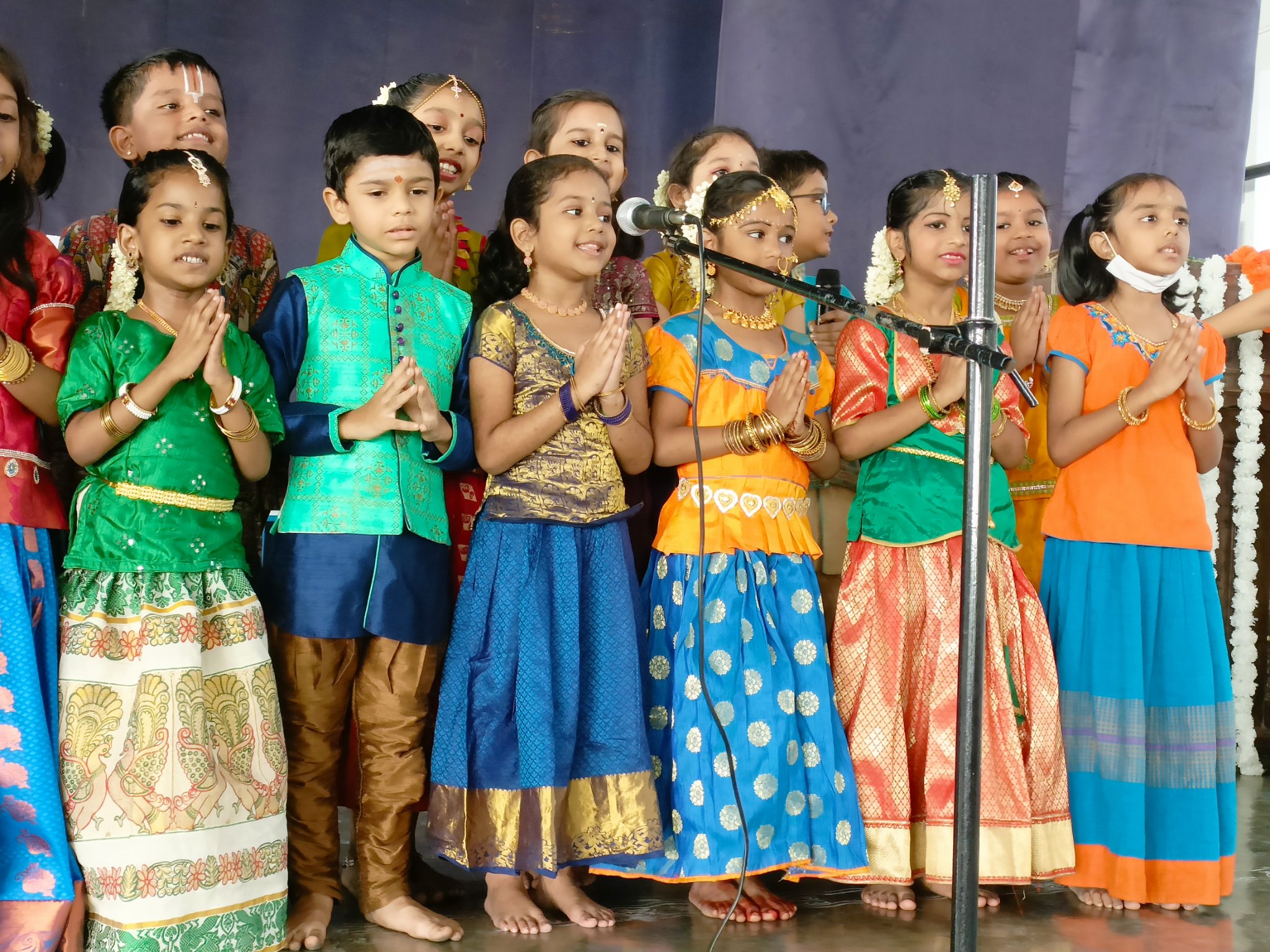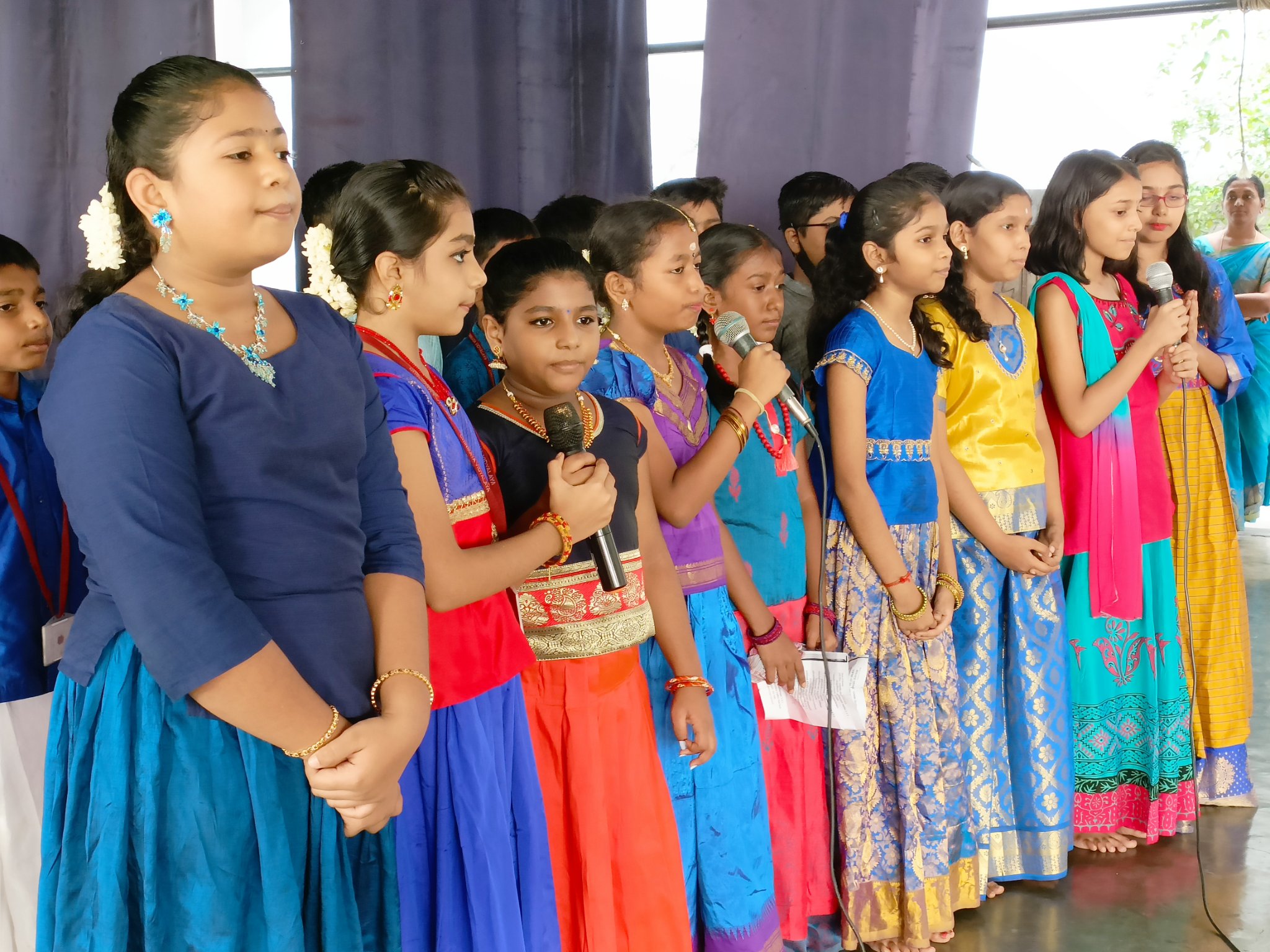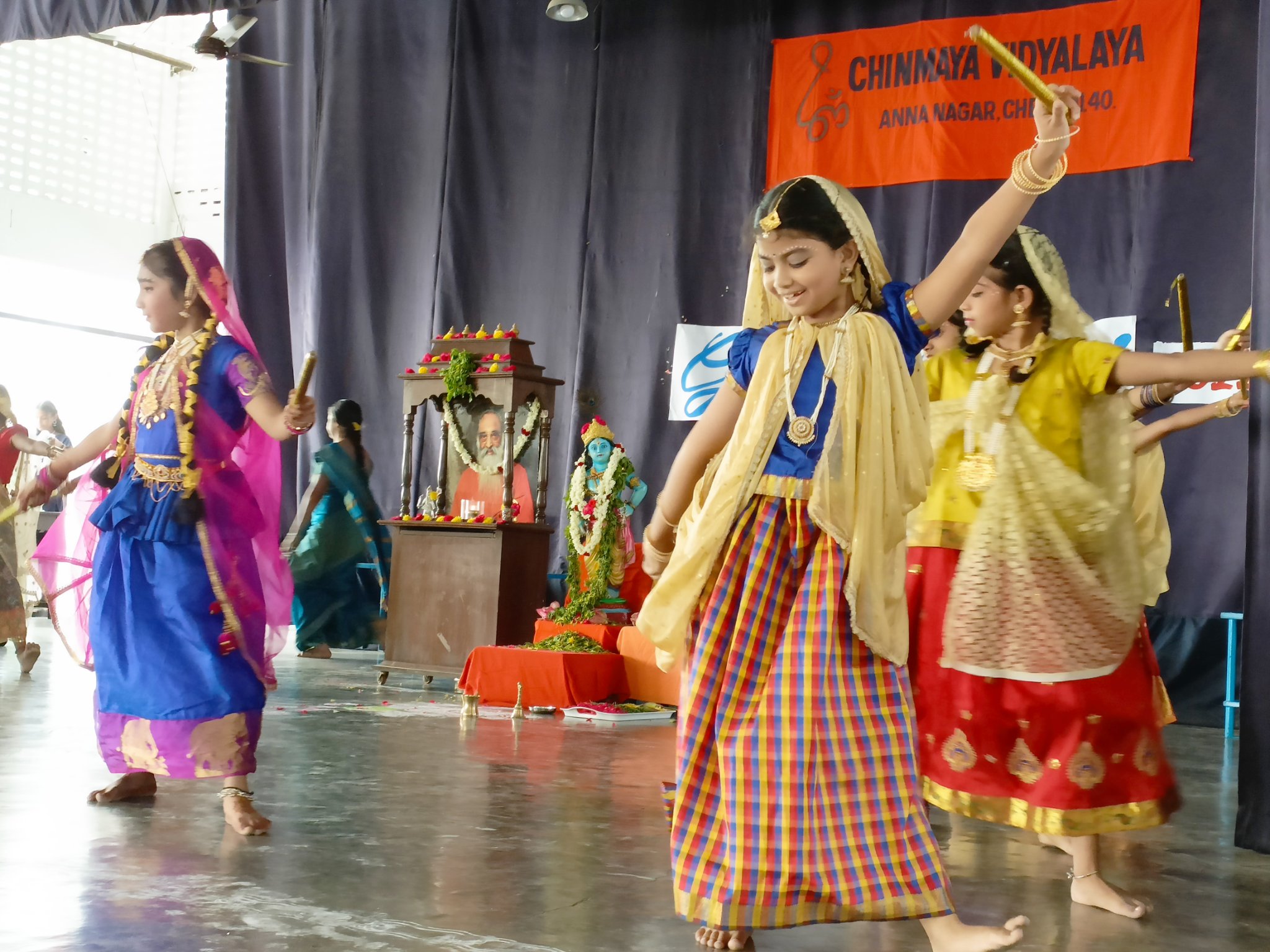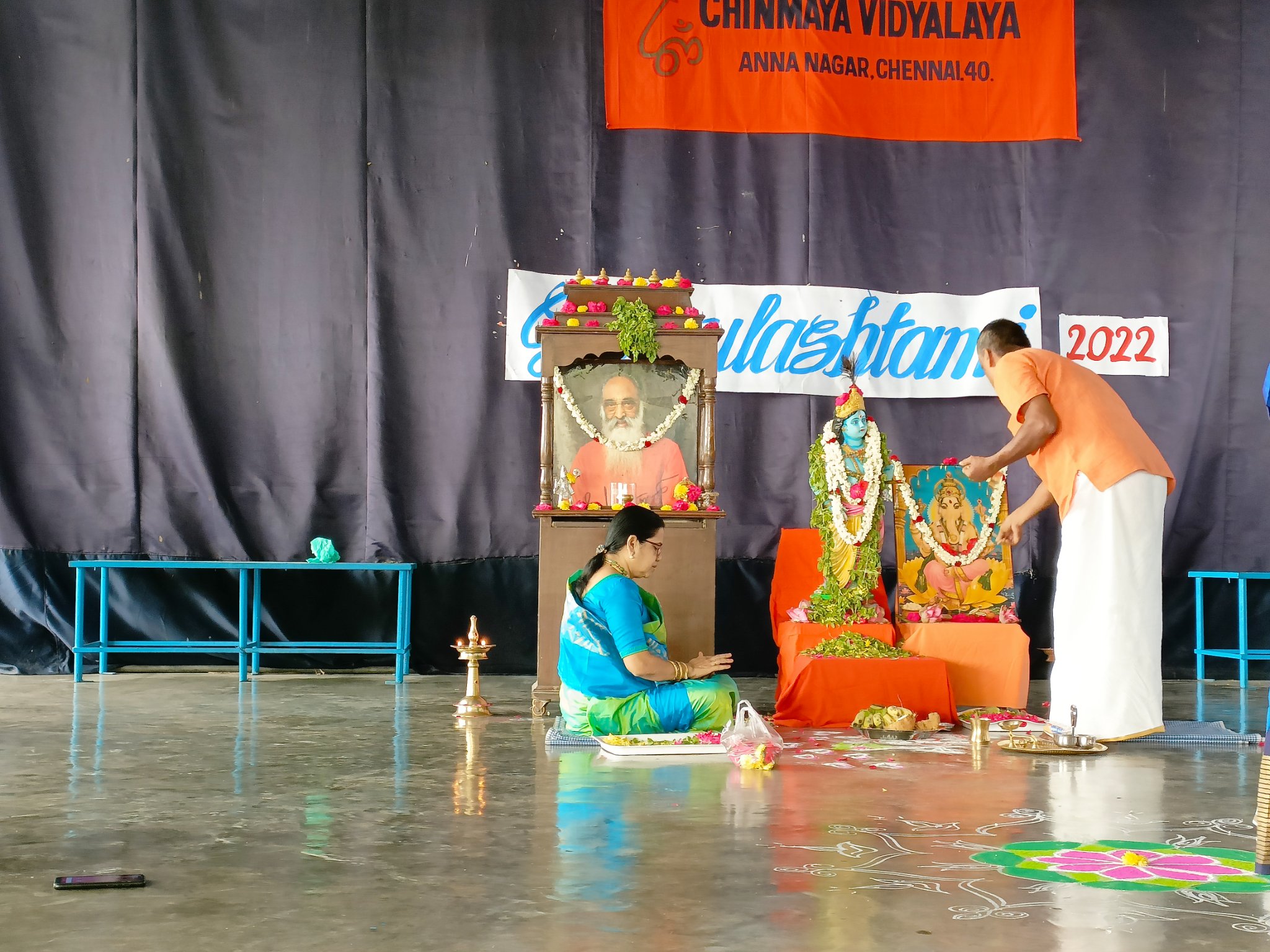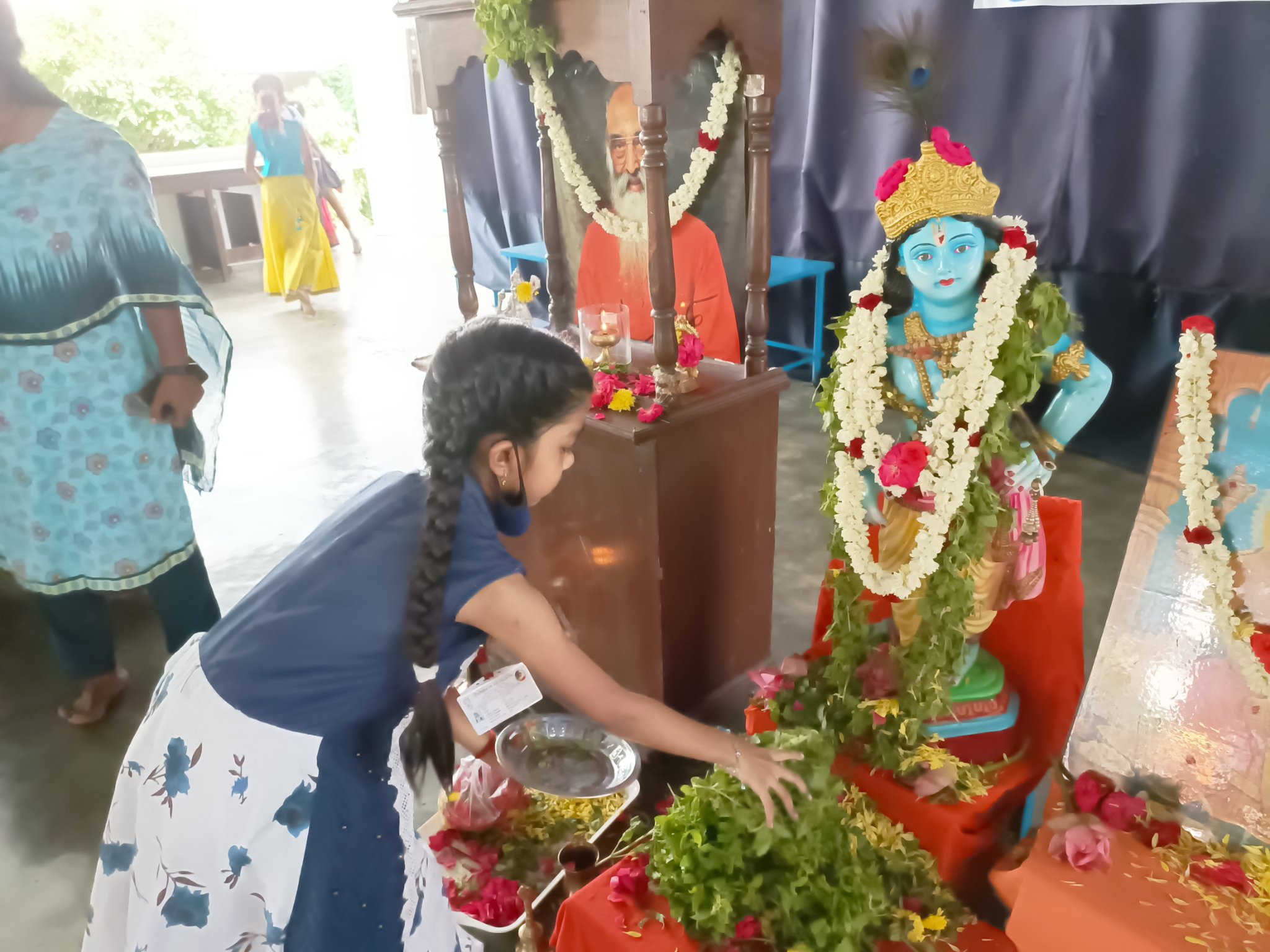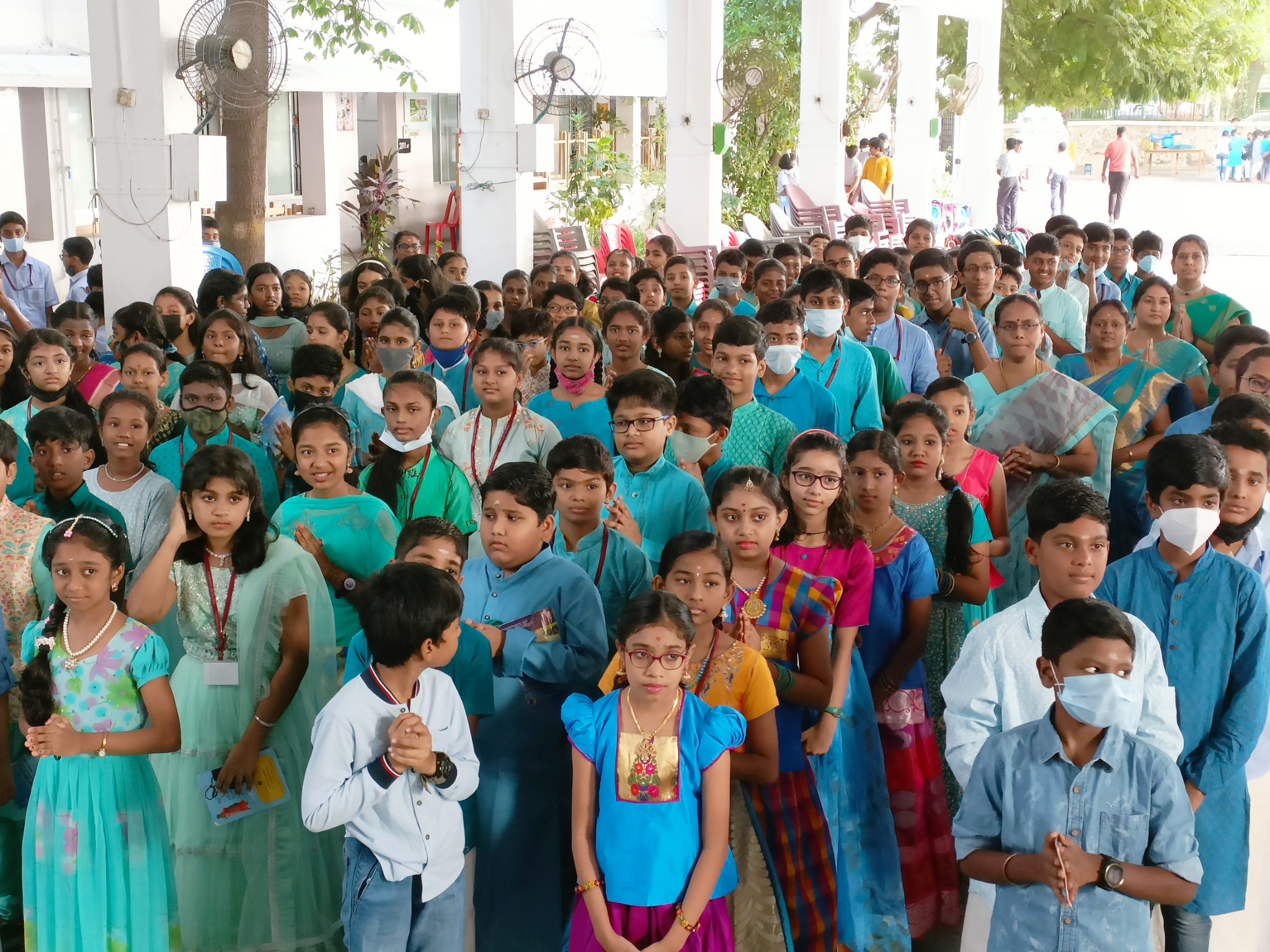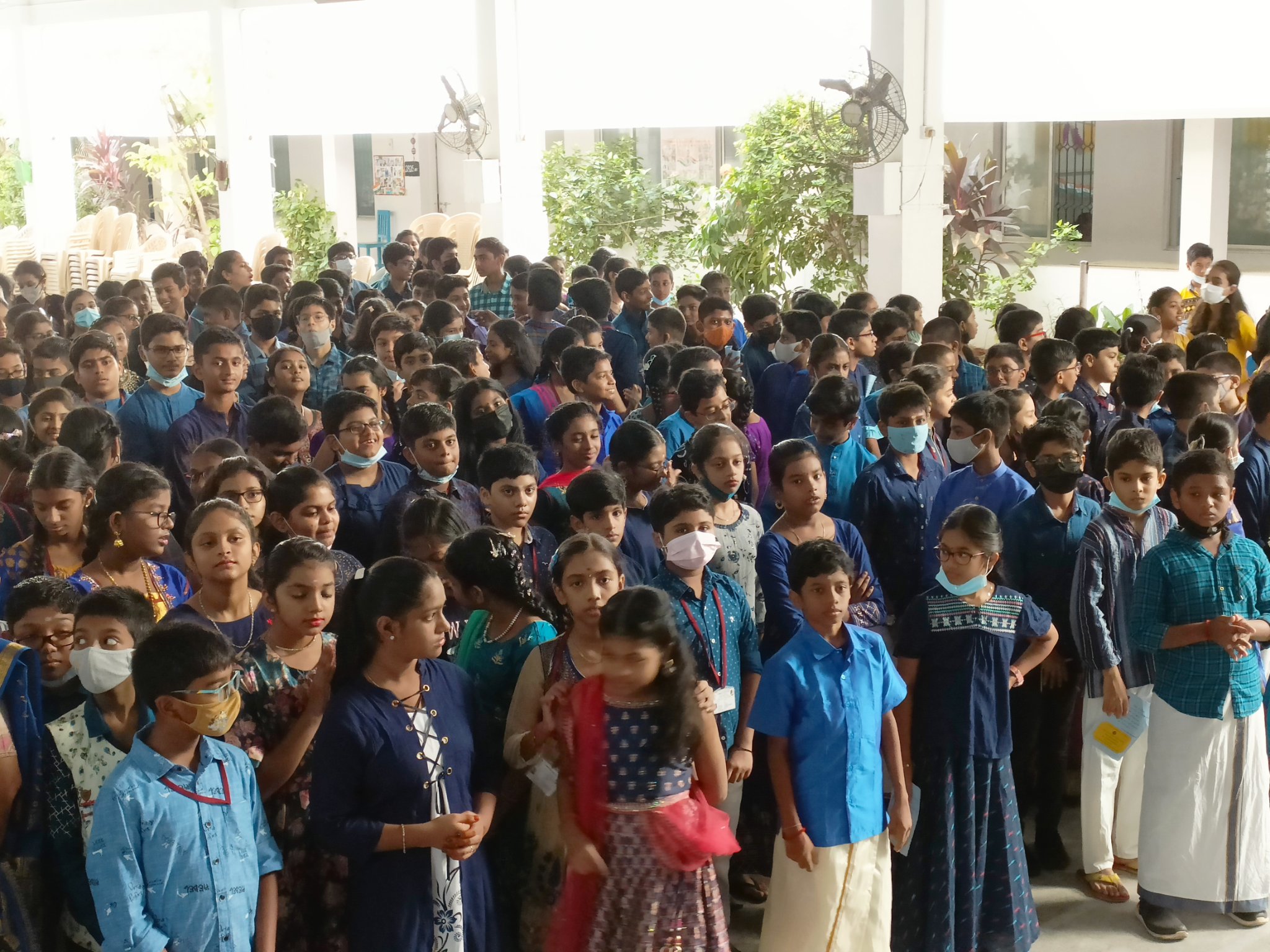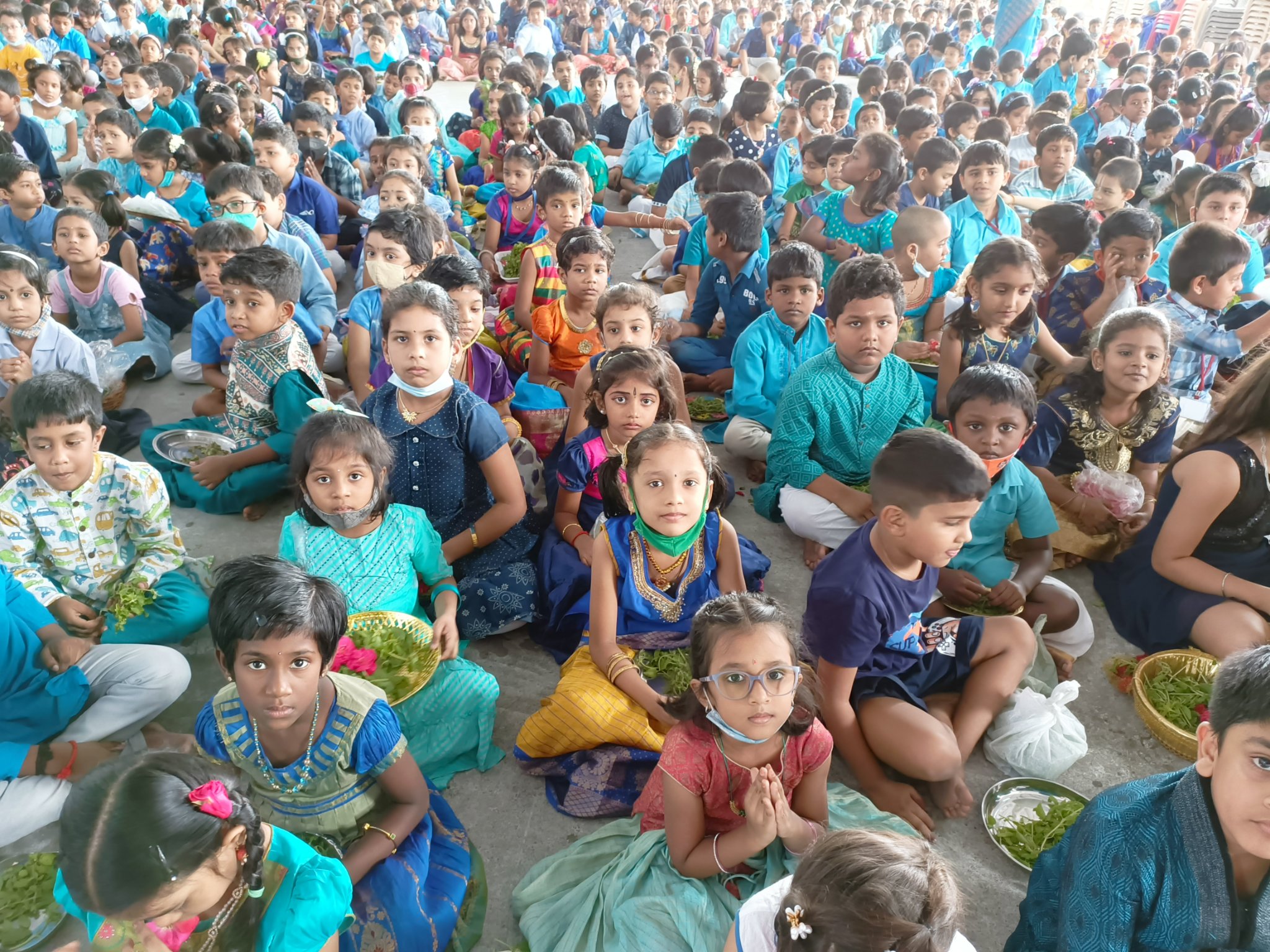 Investiture ceremony and CCA Inauguration - 2022
The investiture ceremony of Student council for the academic year 2022-23 was held at Chinmaya Vidyalaya Anna nagar. The students of class 6-10 performed a cultural program on Swarajathis as a mark of CCA inauguration. The Chief Guest Dr. R Suryakumar addressed the gathering. His words of wisdom and thoughts about leadership were inspiring and filled all the newly elected leaders and everyone in the hall with energy, enthusiasm and courage to face the world and achieve their endeavours.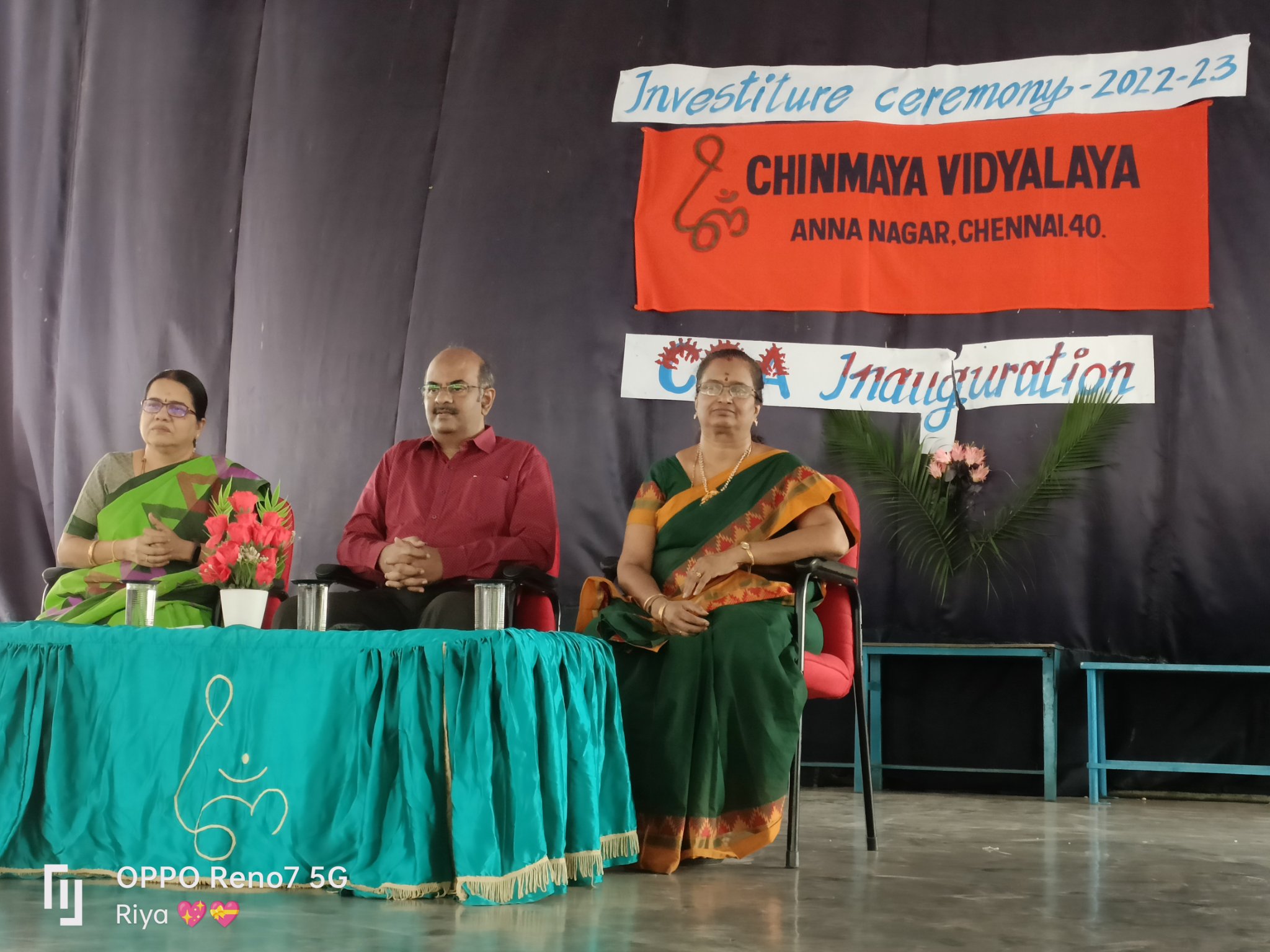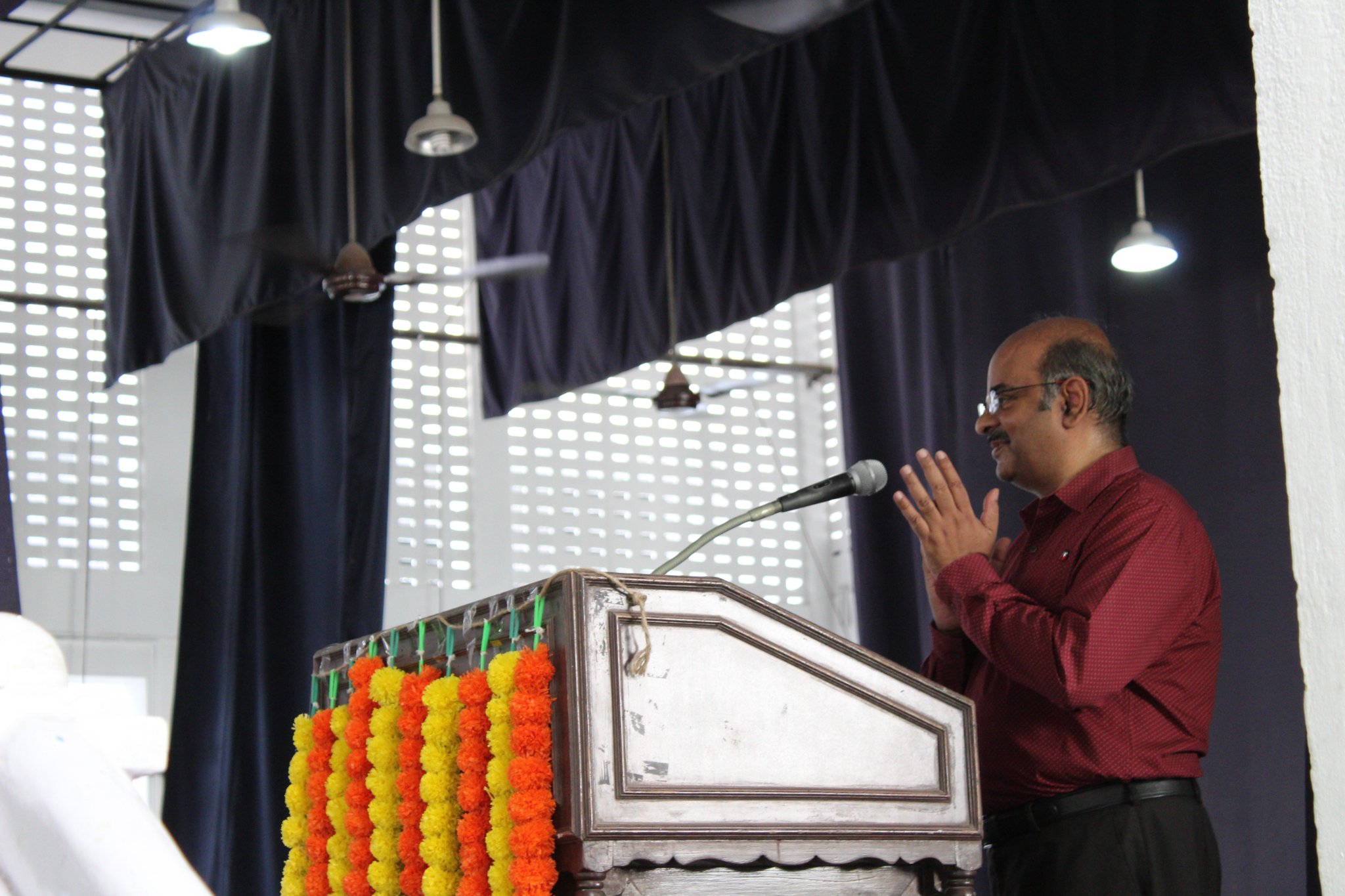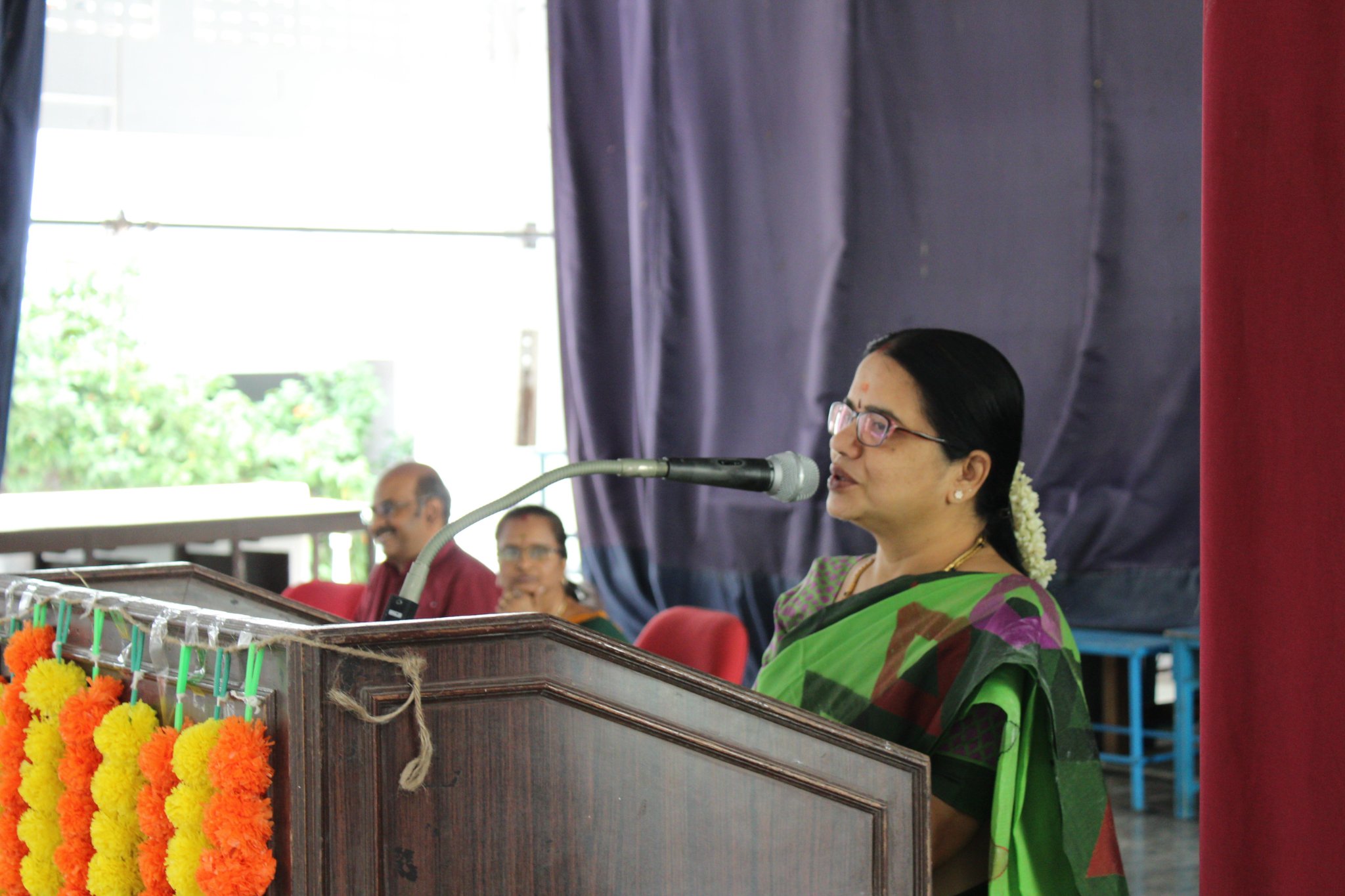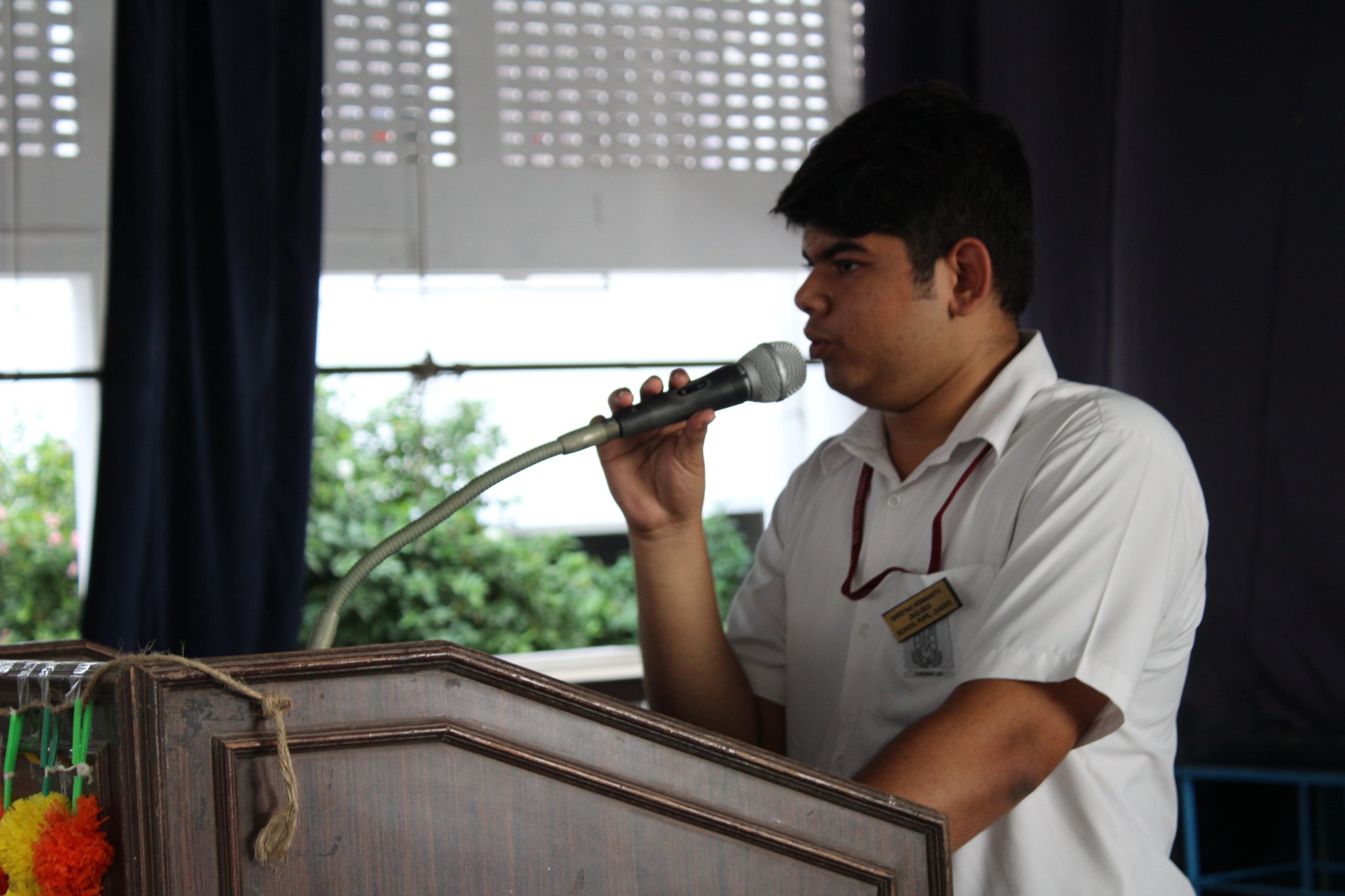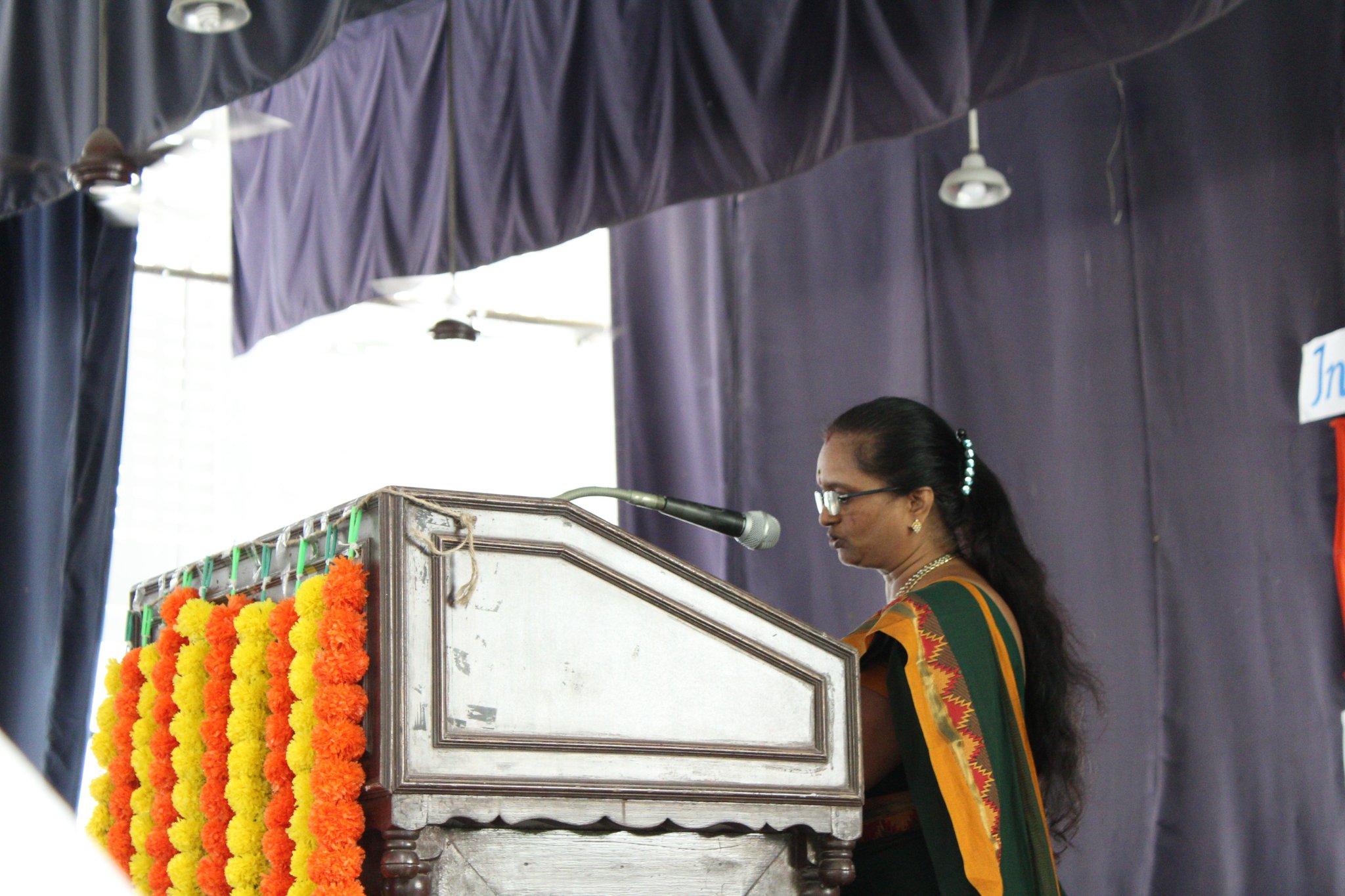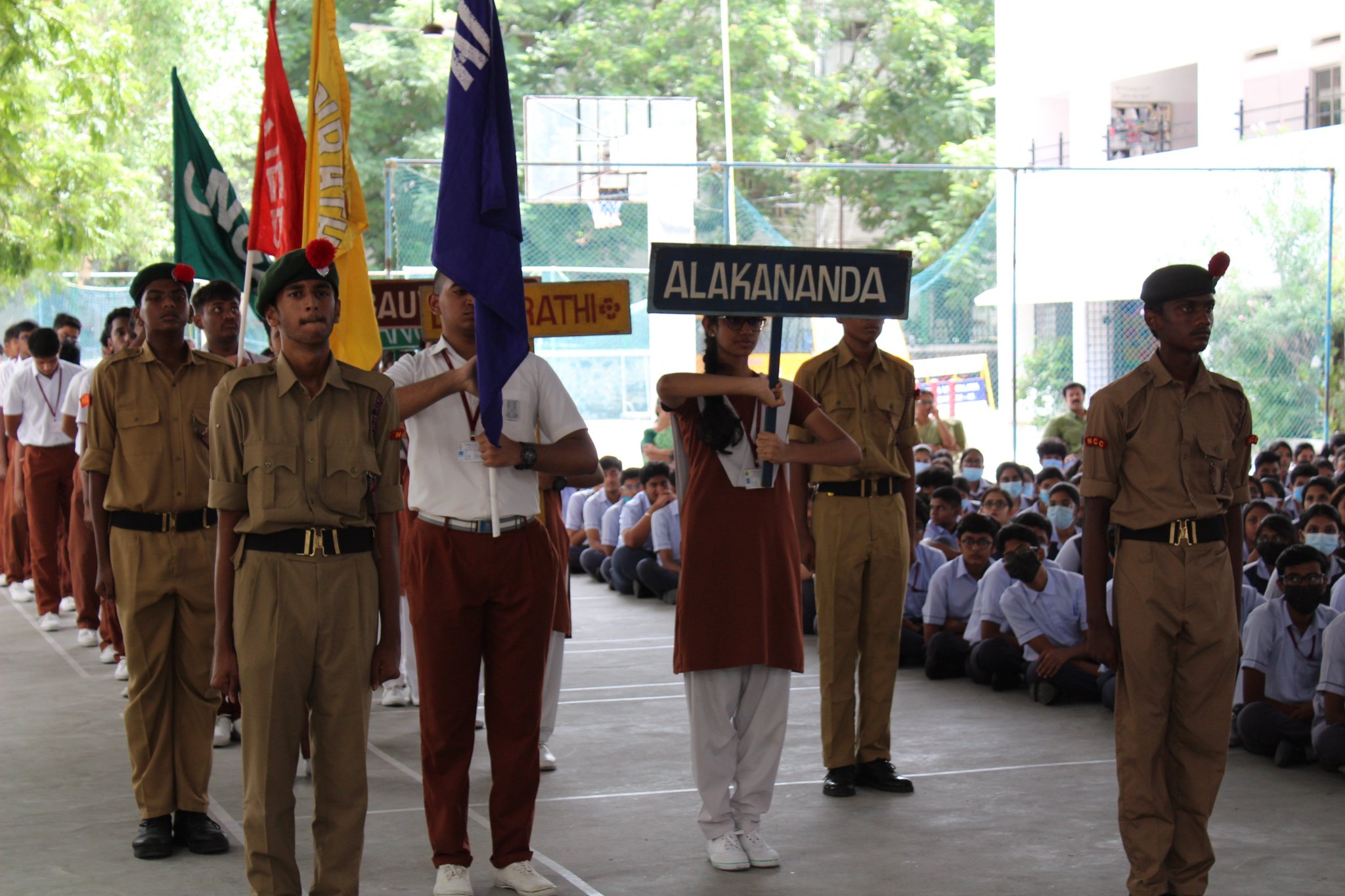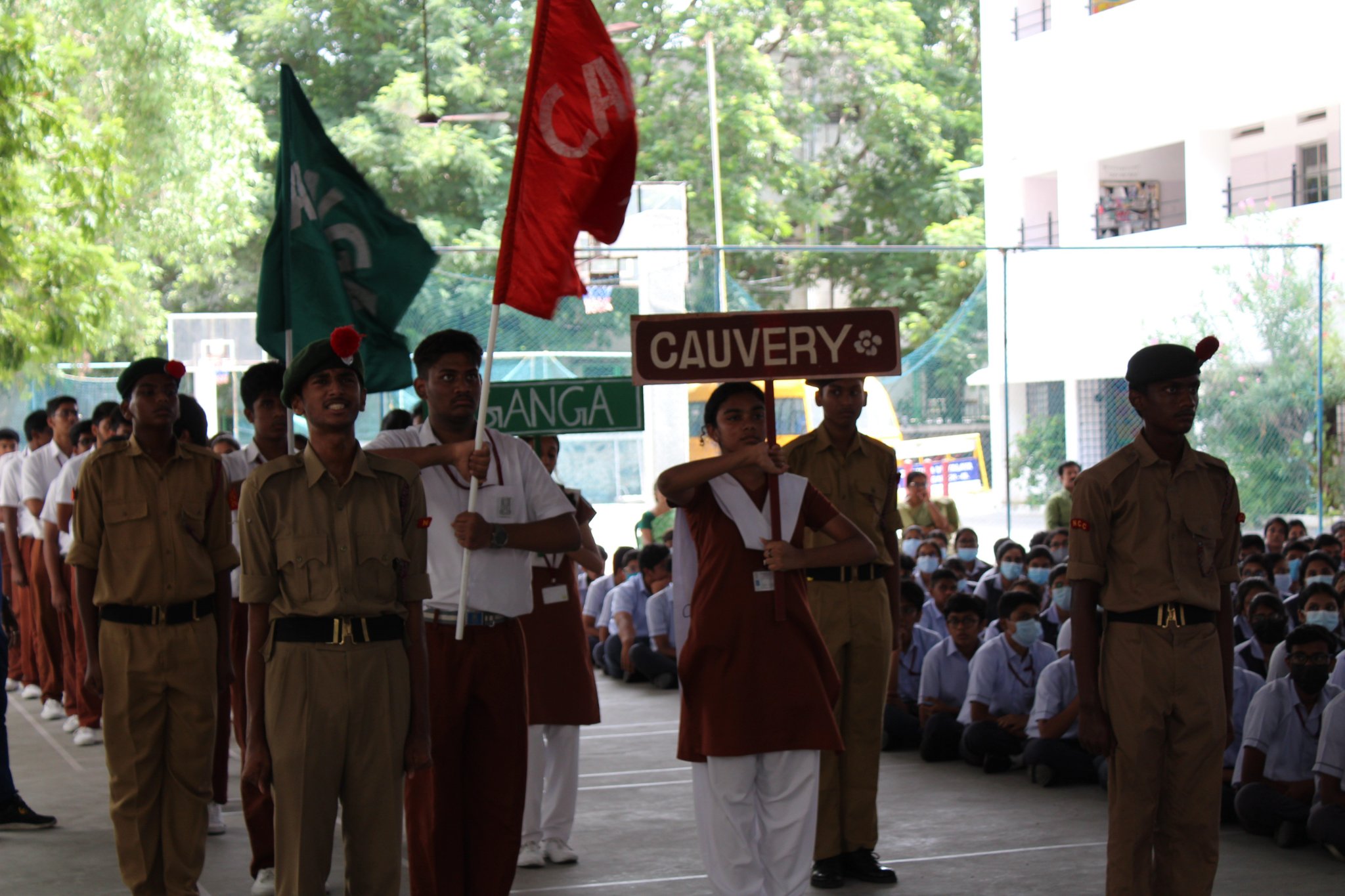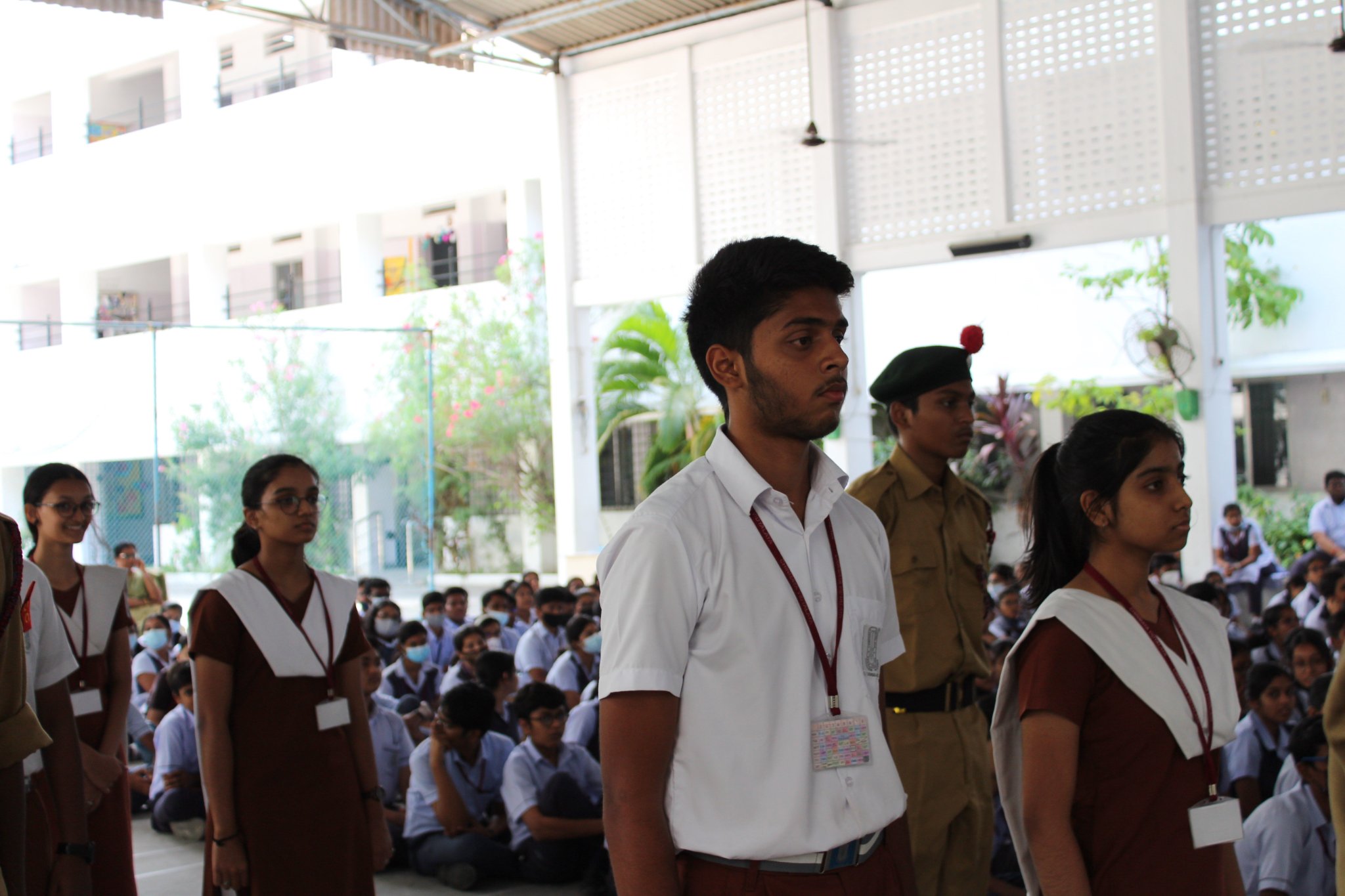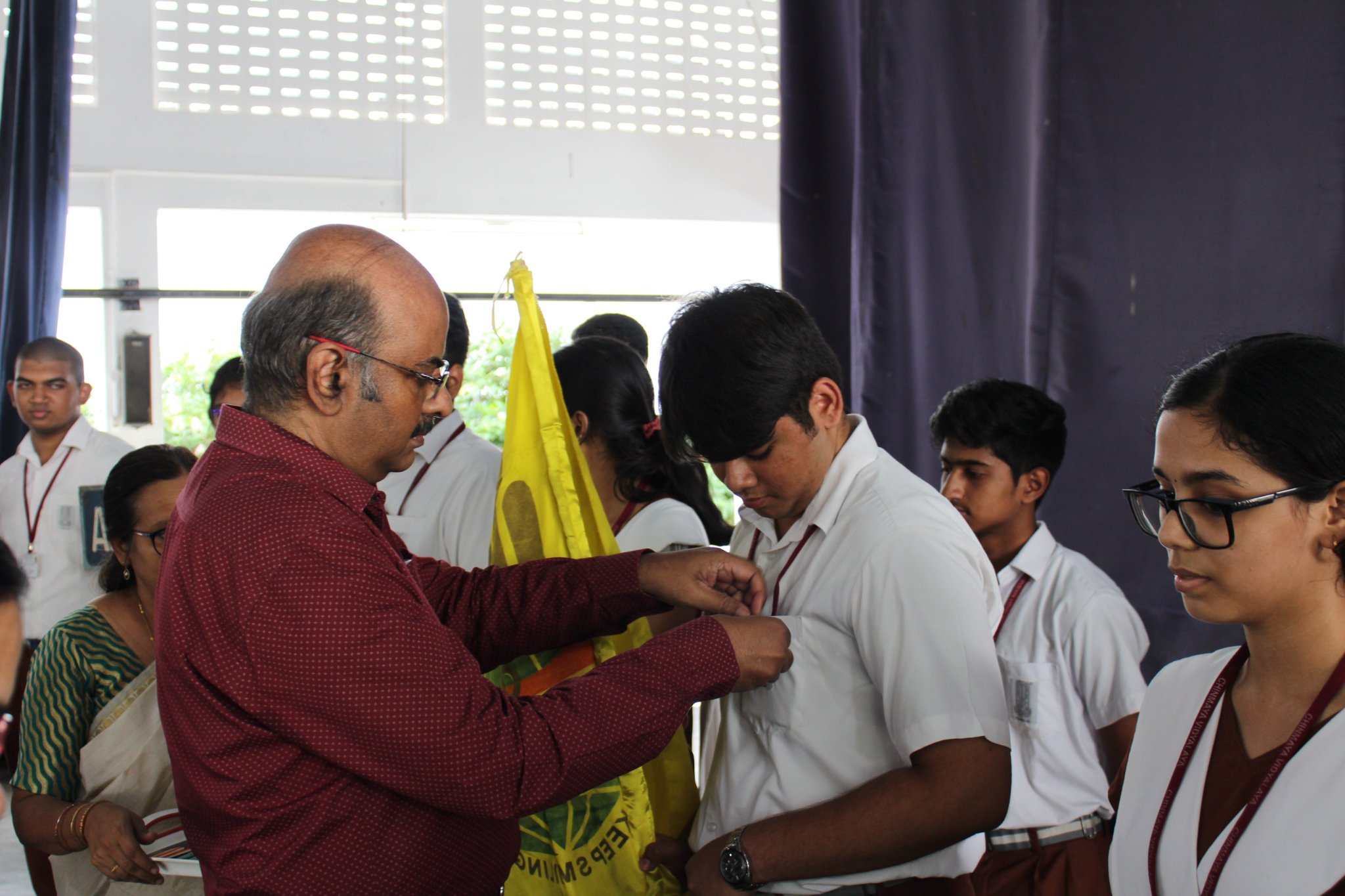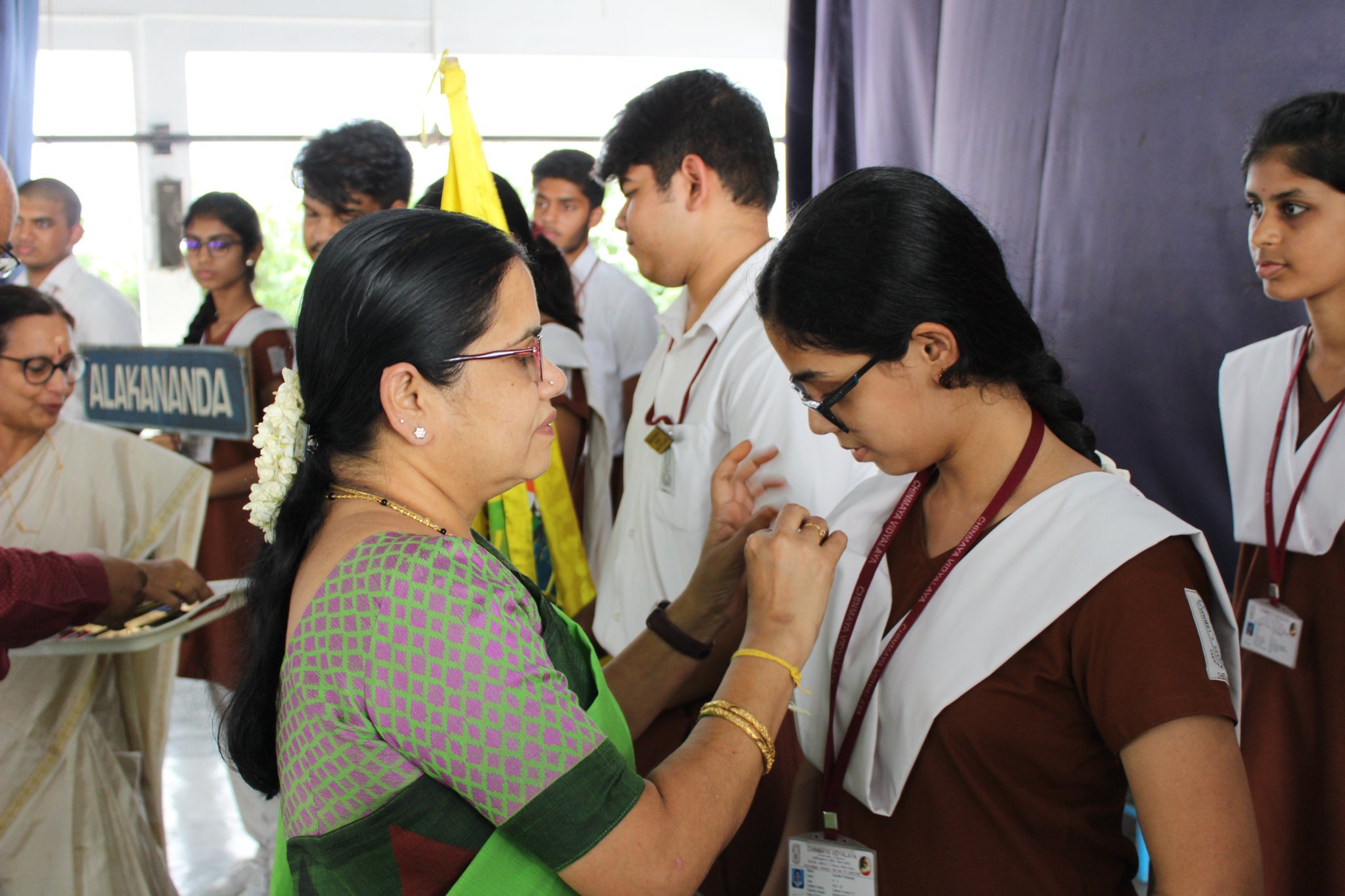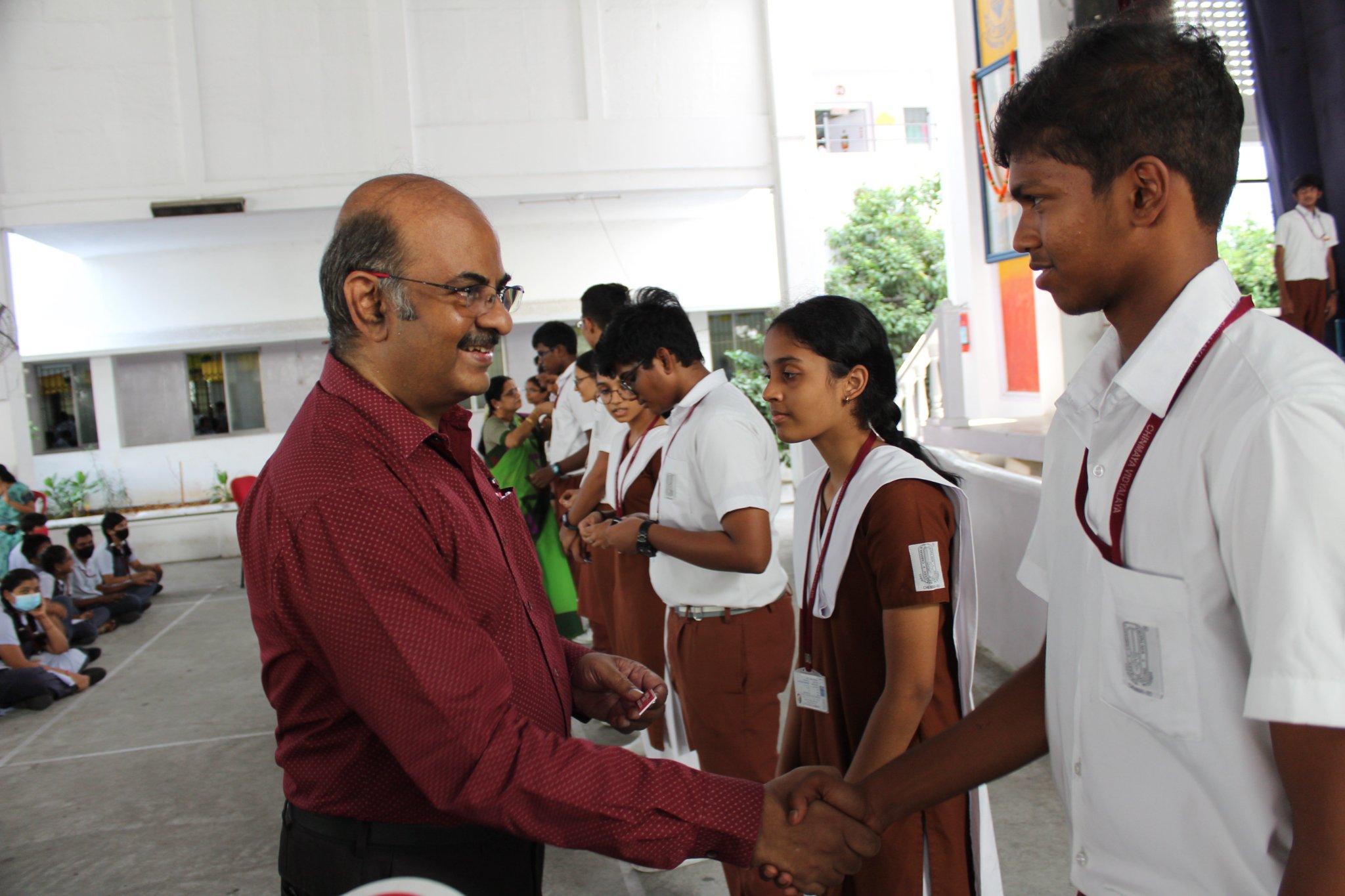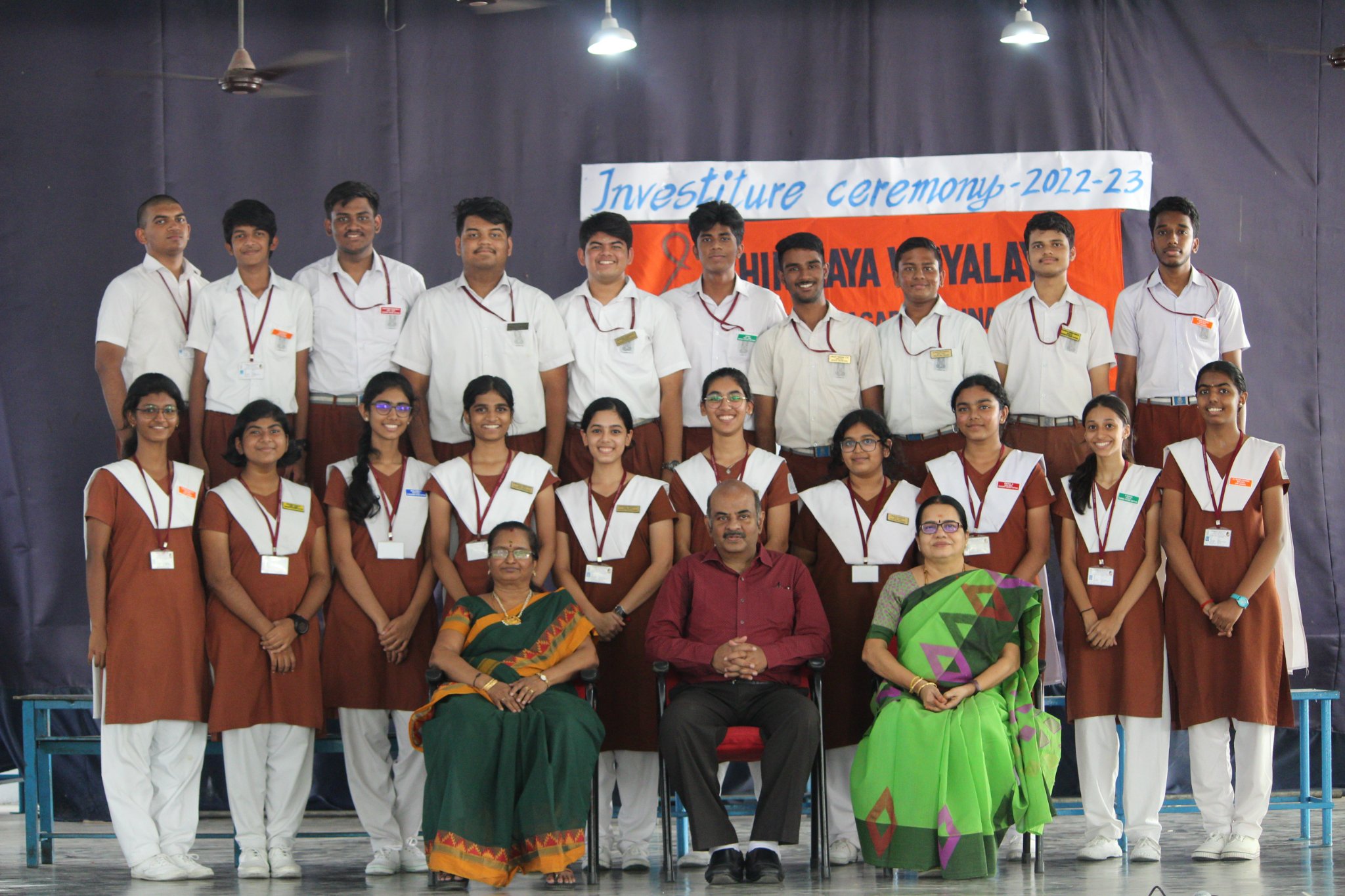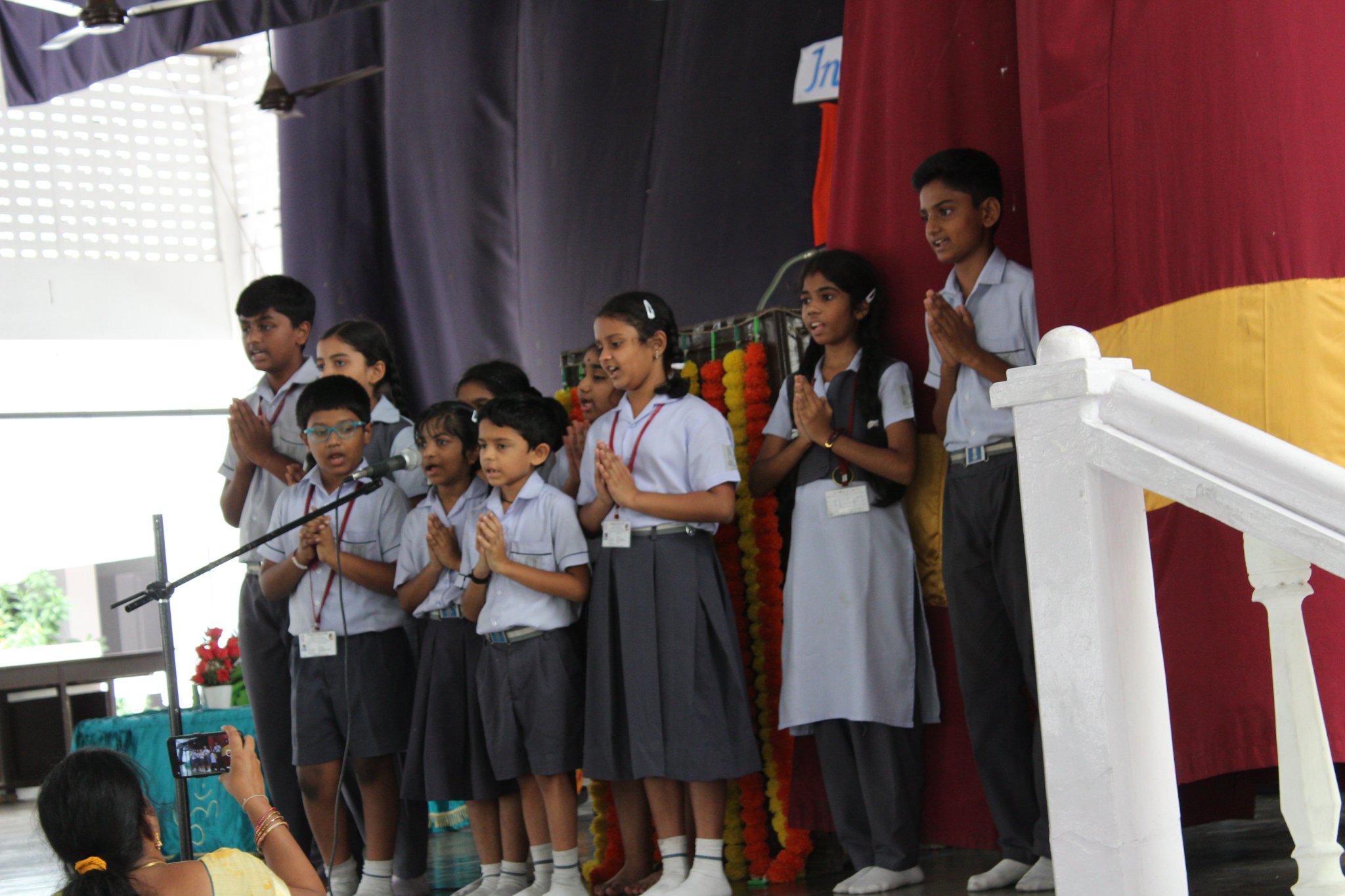 76th Independence Day Celebration - 2022
The 76th Independence Day was celebrated with great patriotic spirit on 15-8-22. Our Correspondent Dr R Suryakumar hoisted the national flag. Ms Aishwarya Radhakrishnan, alumna Ex- Sr. Cadet Captain of 1(TN) Naval Unit NCC took the salute and addressed the gathering.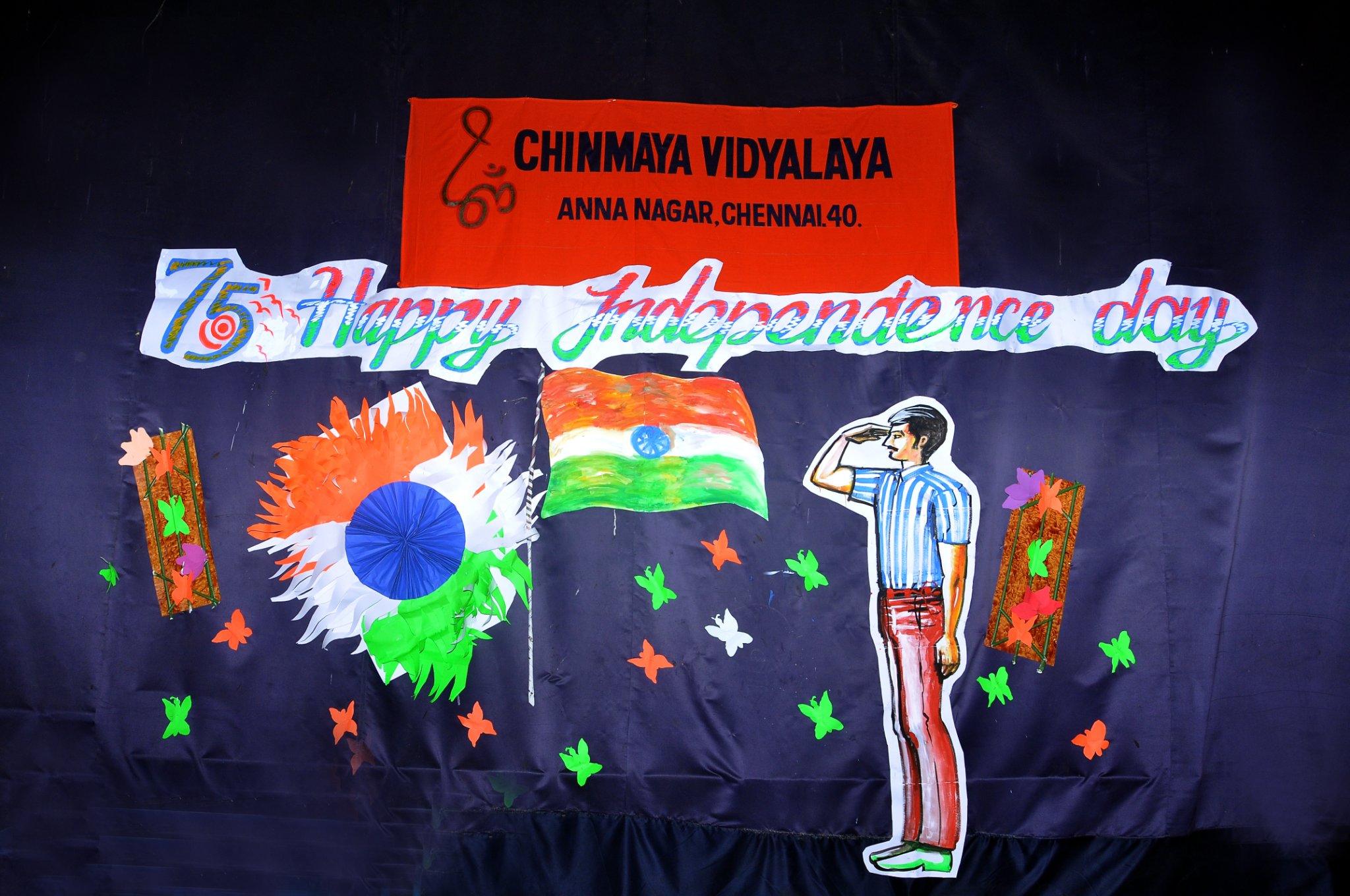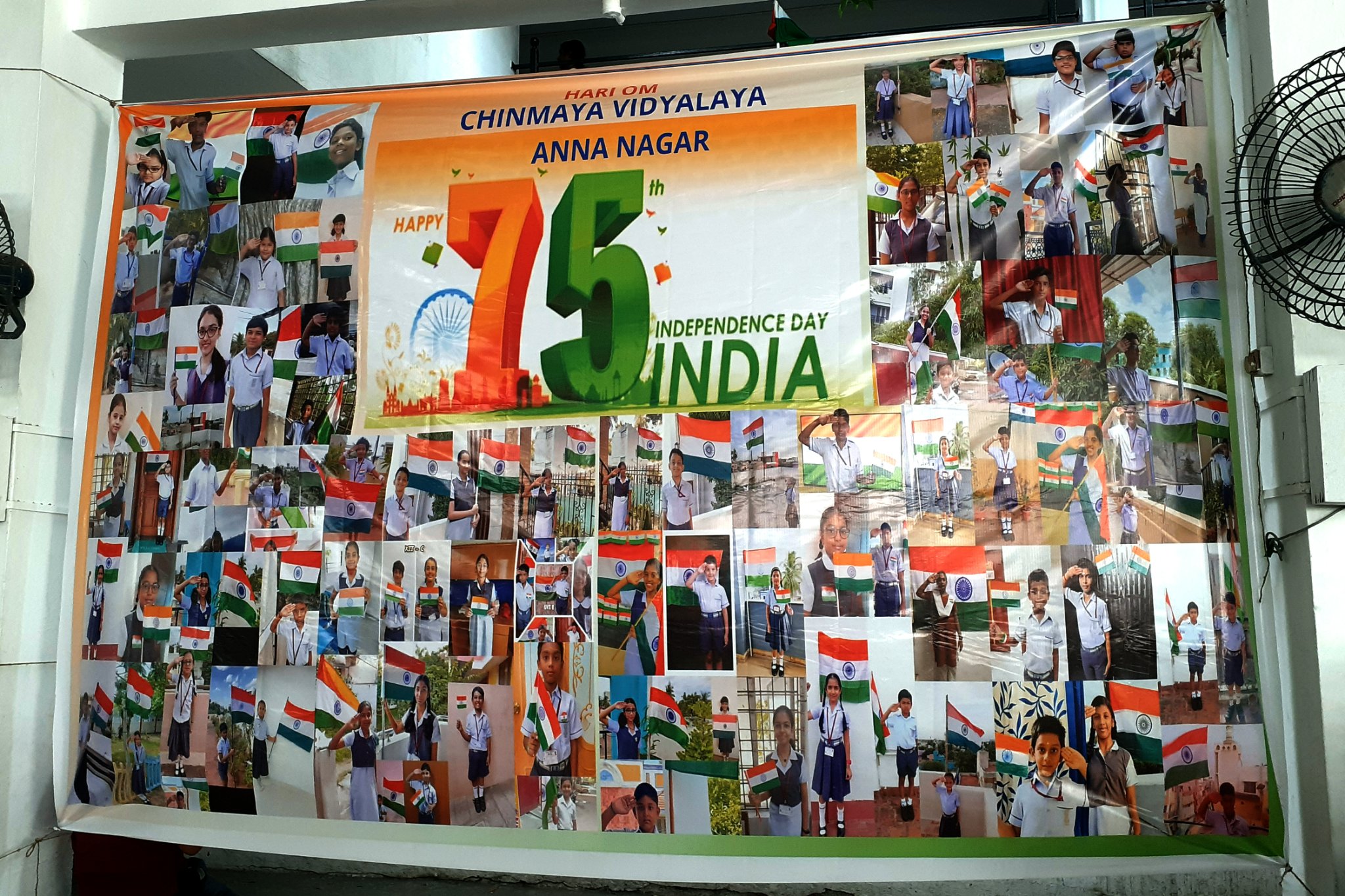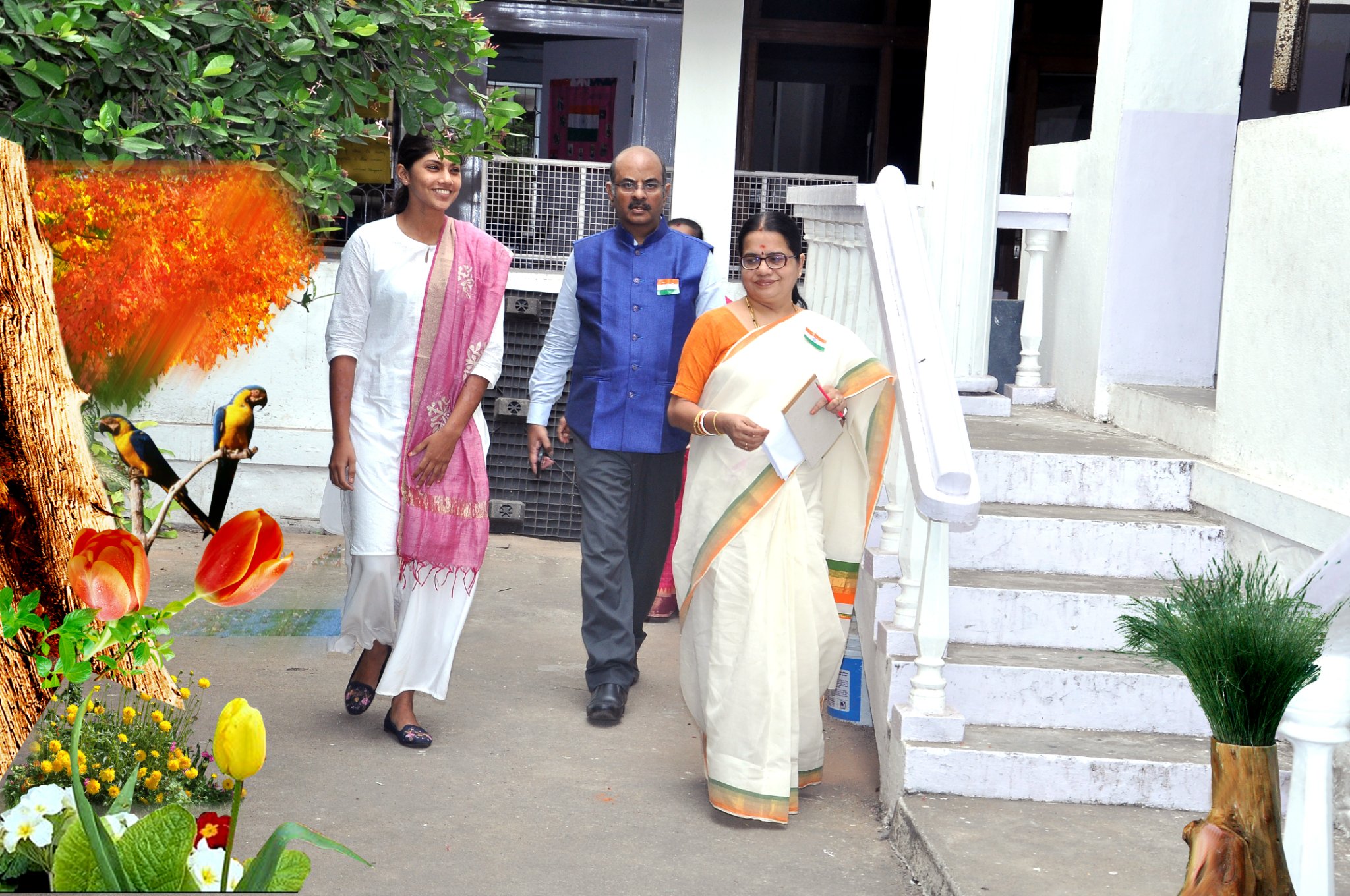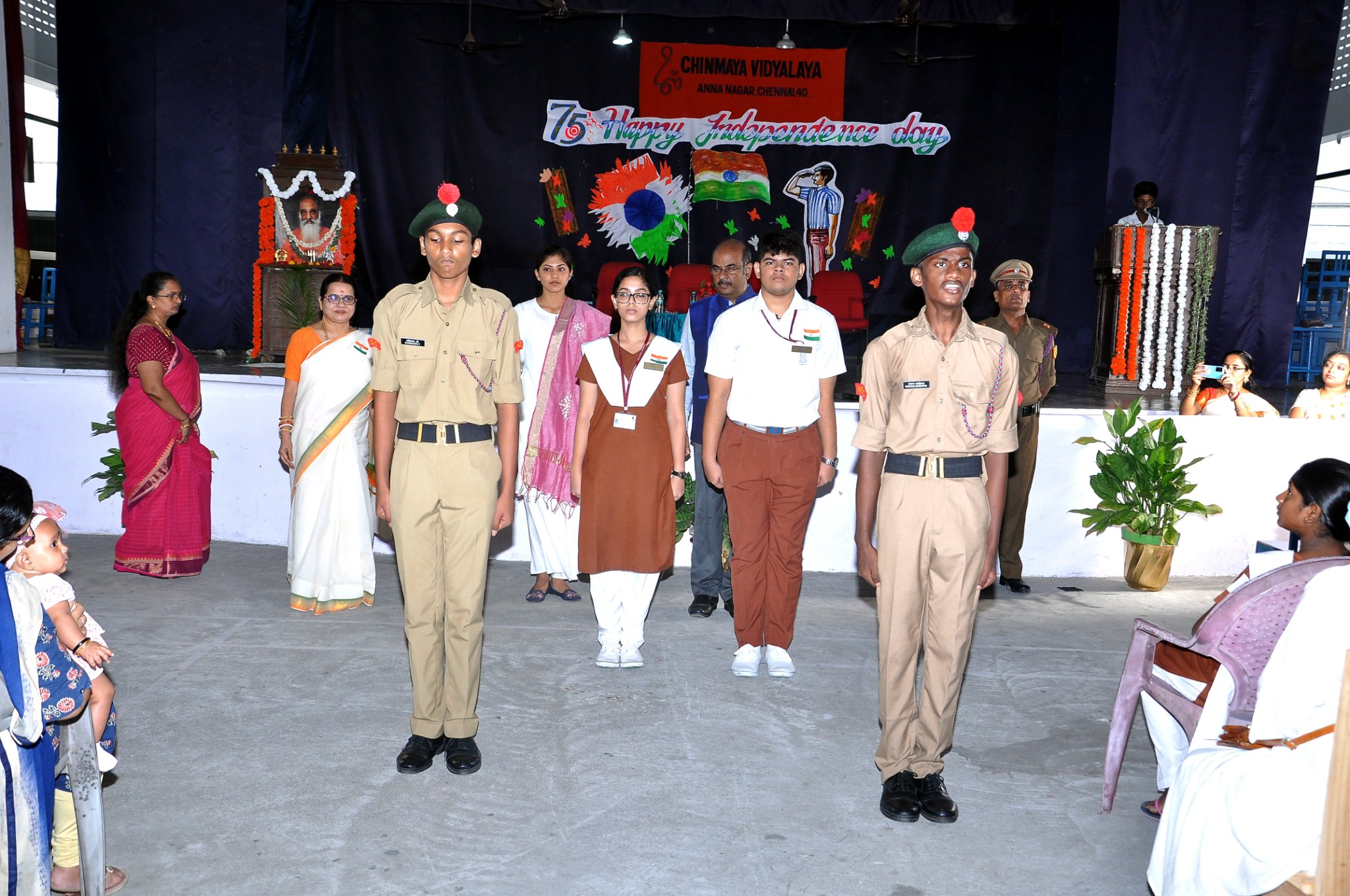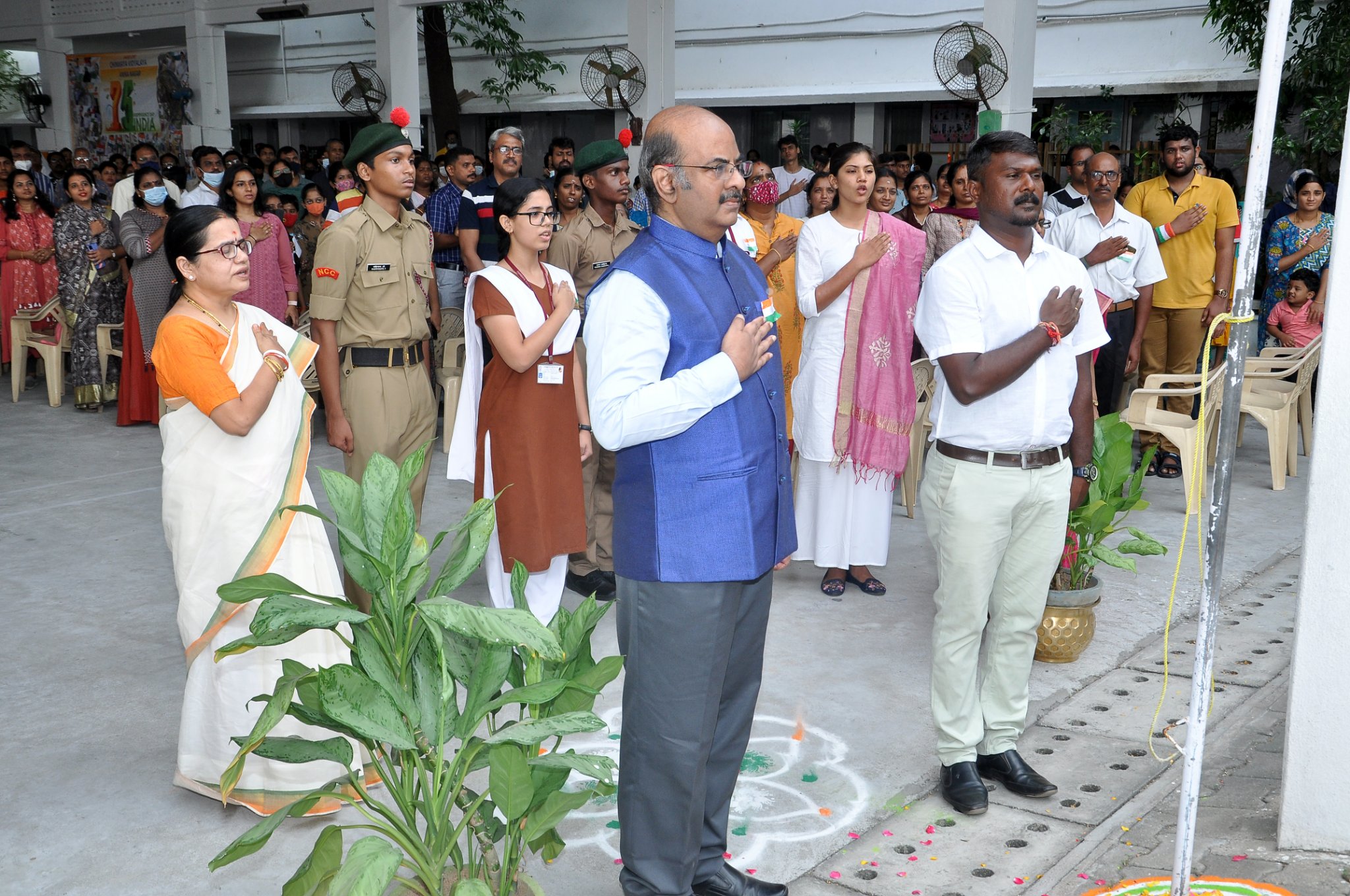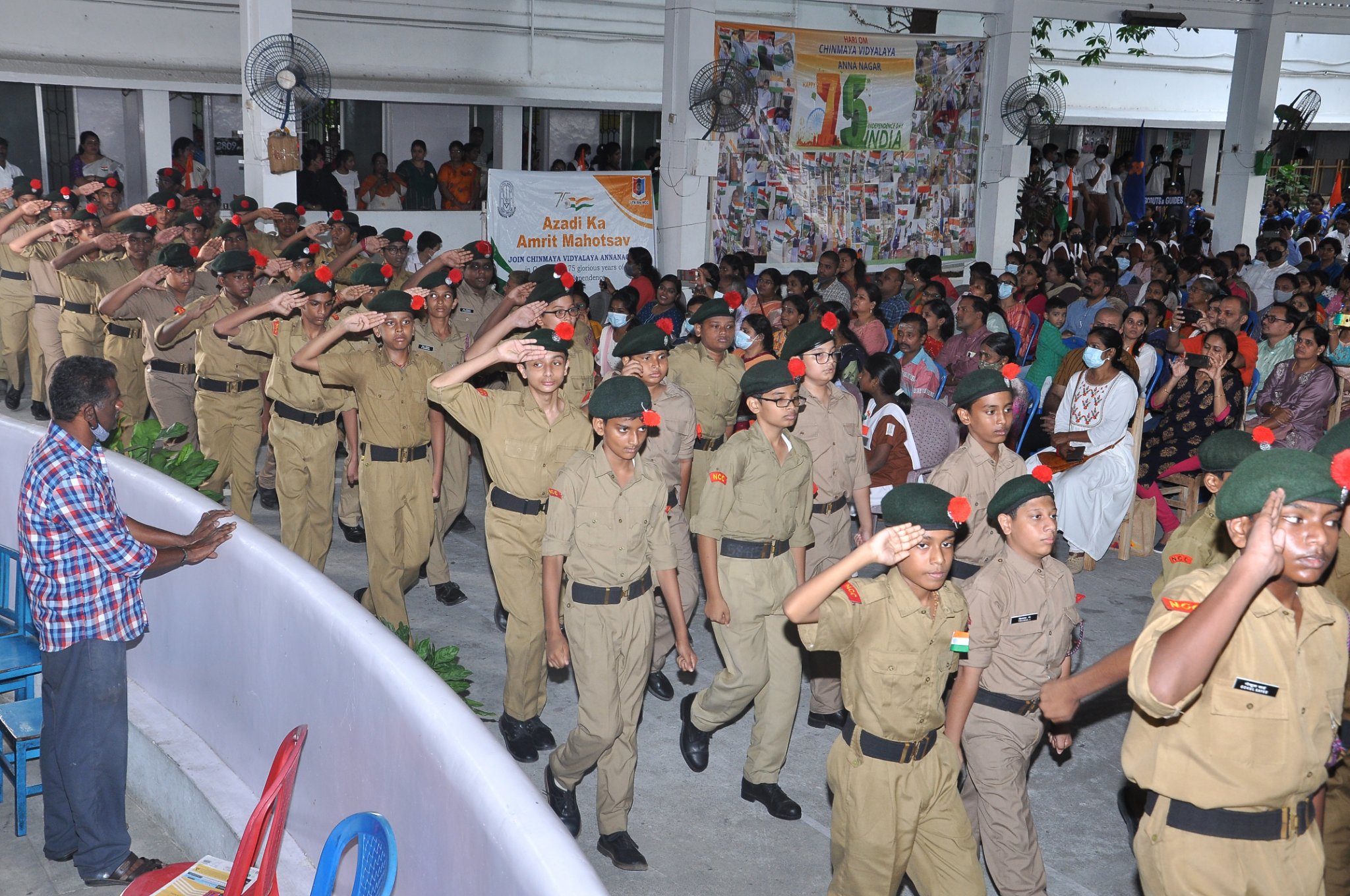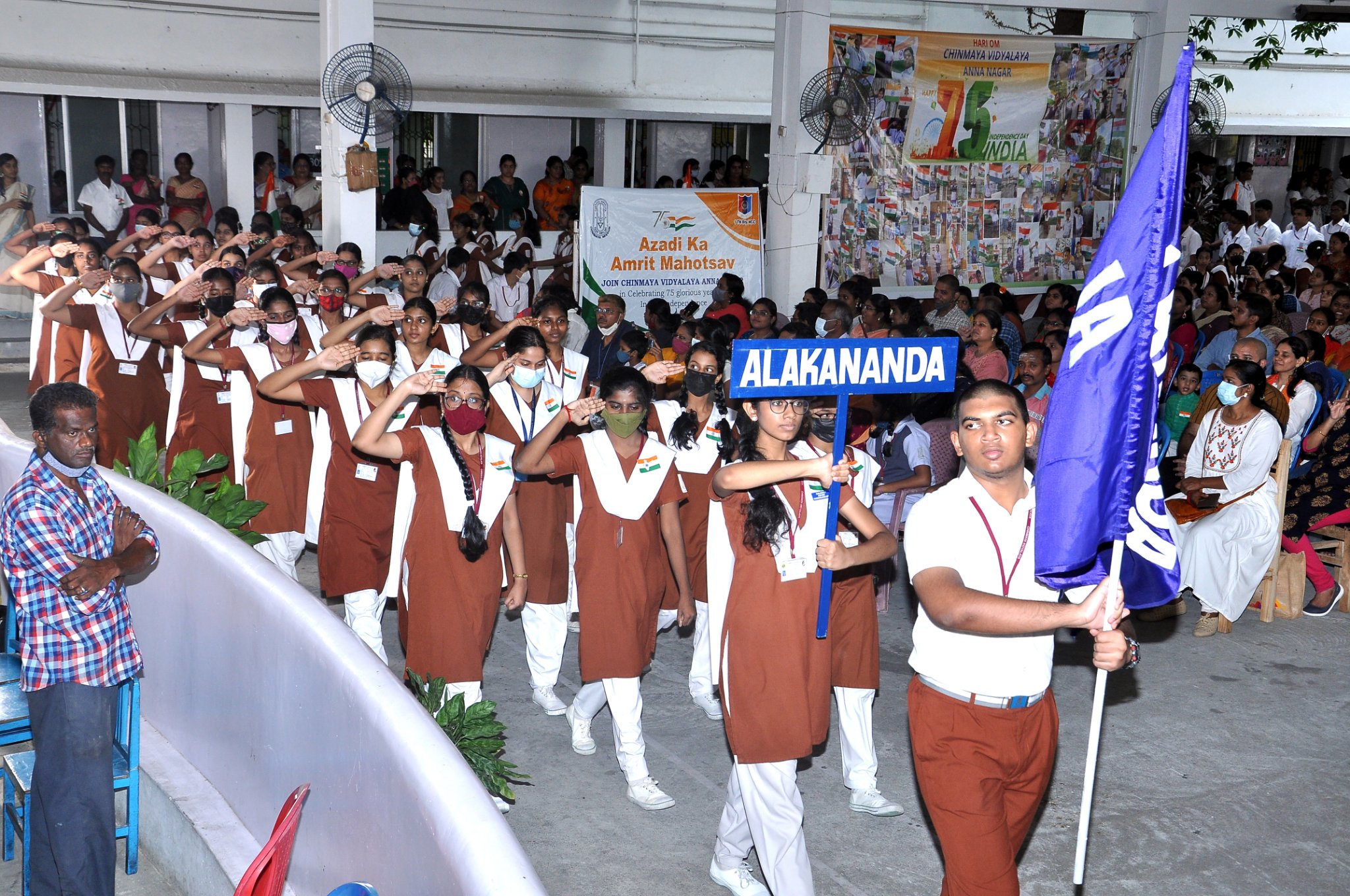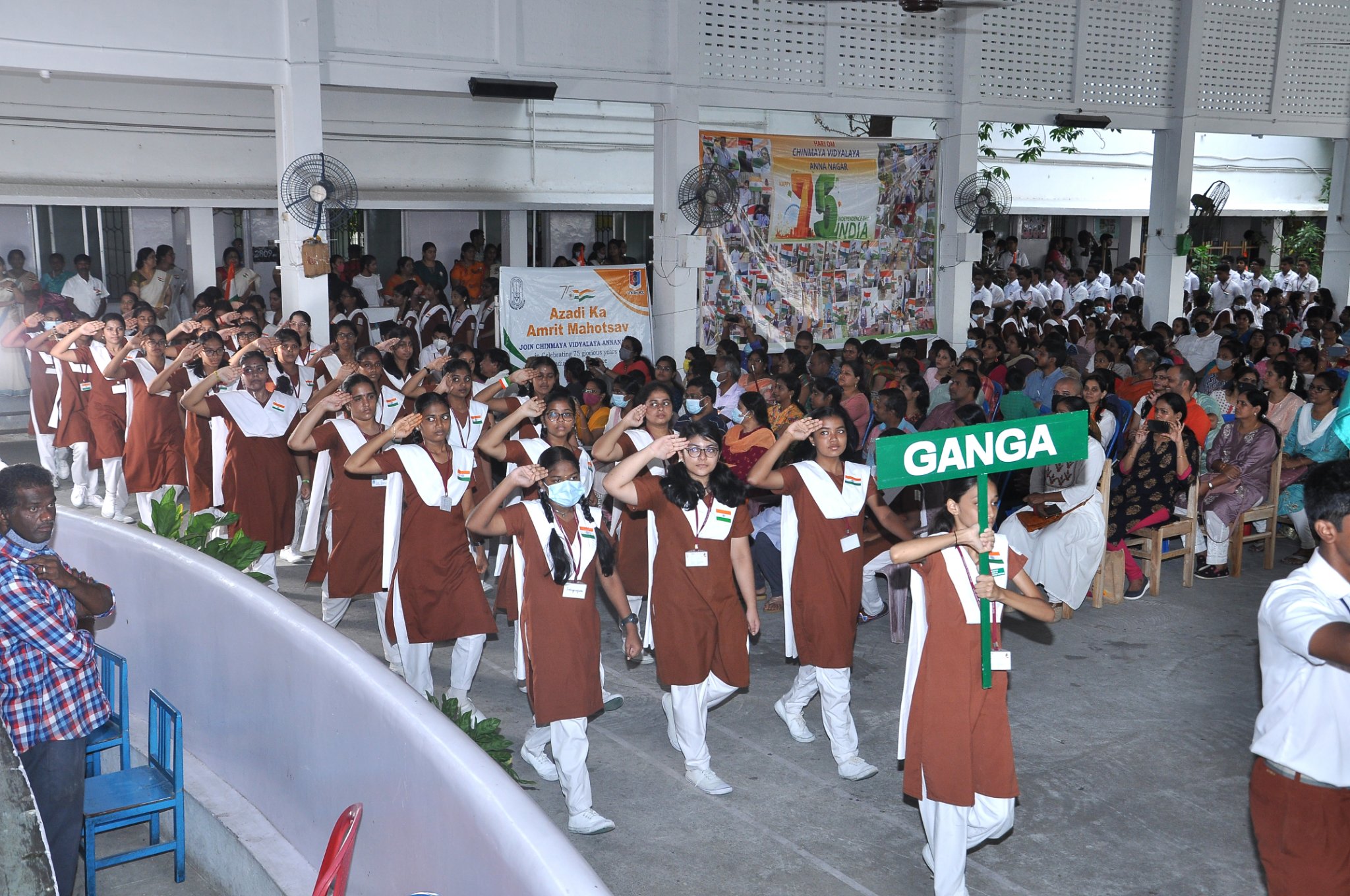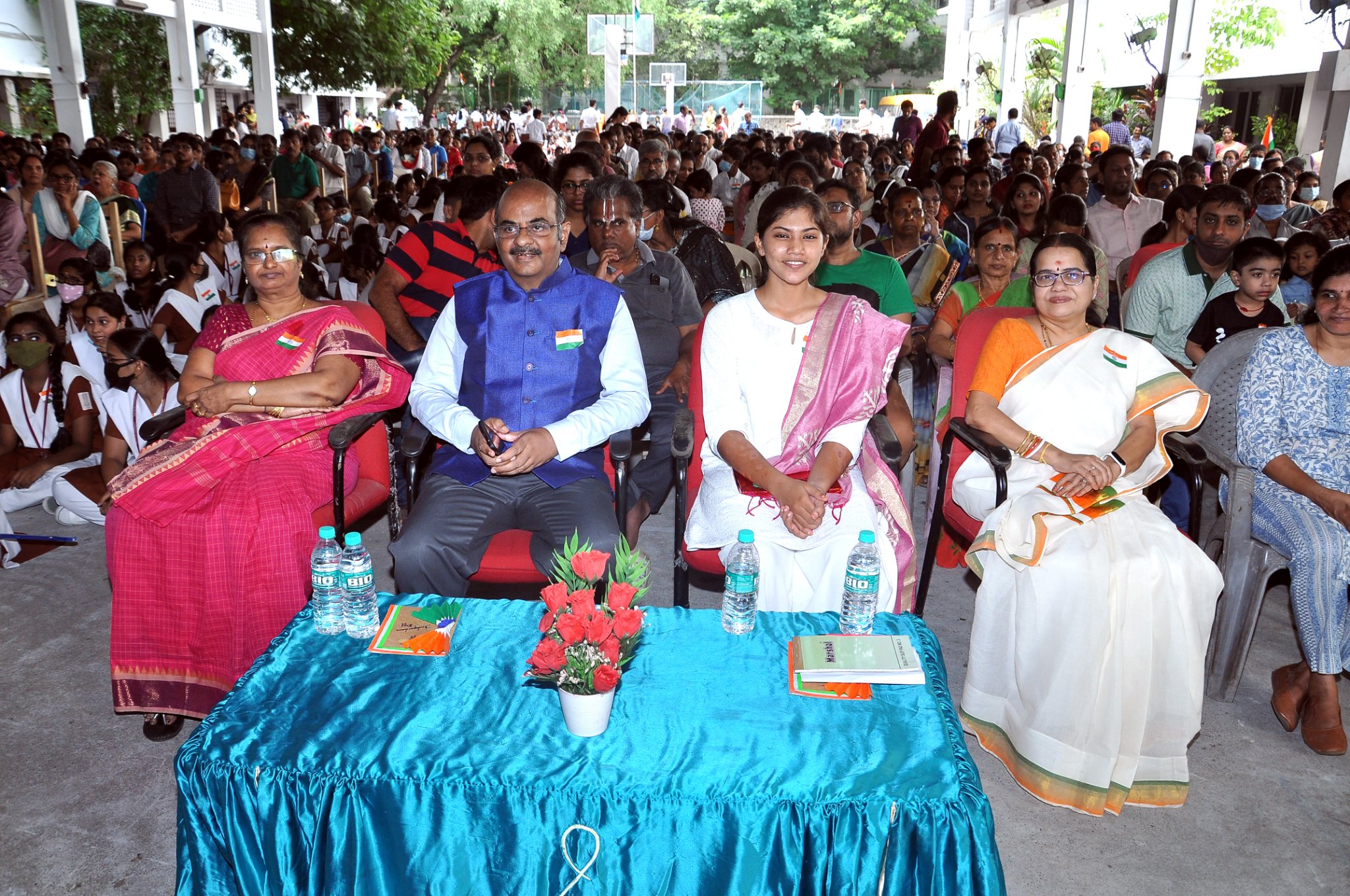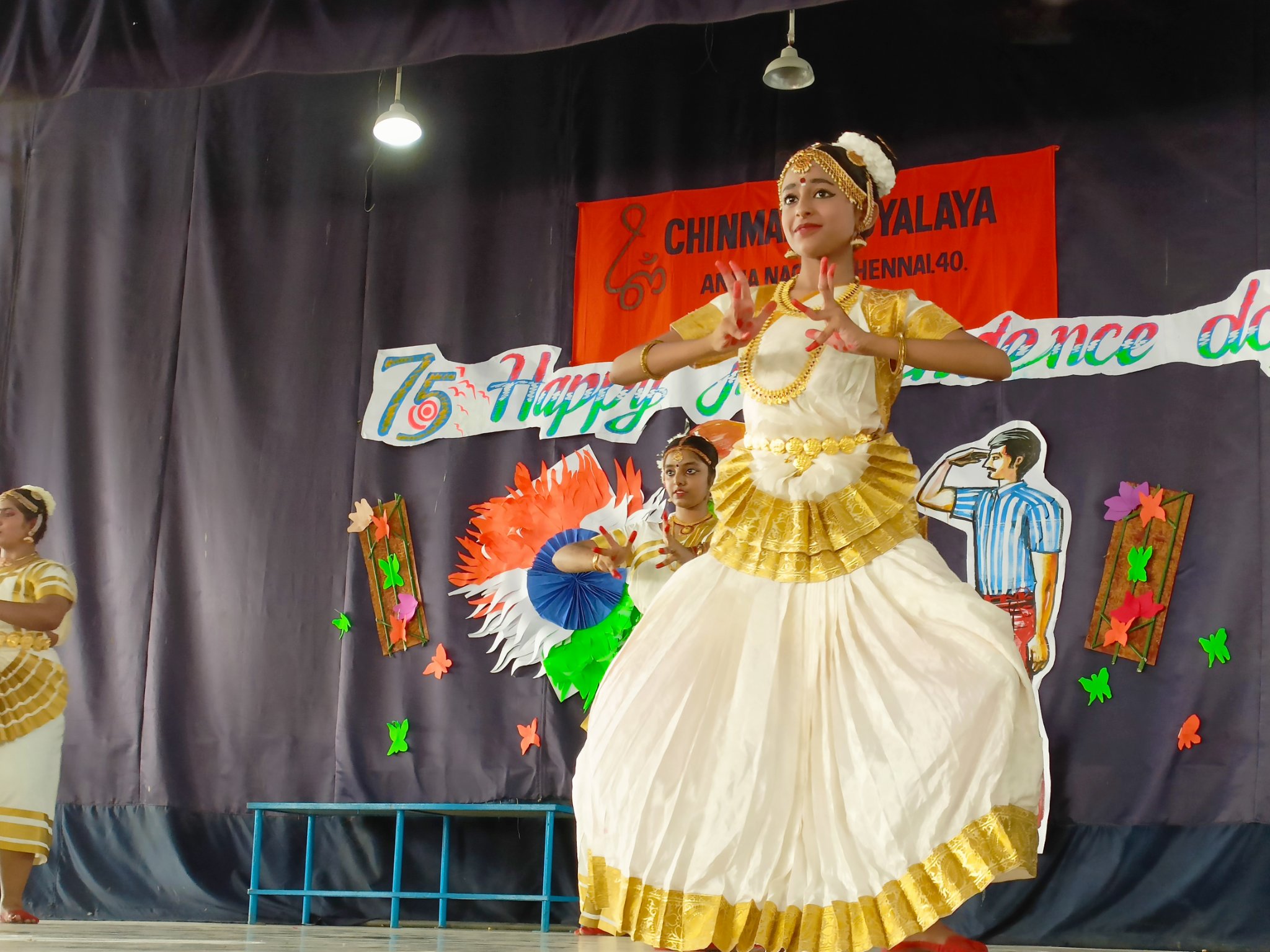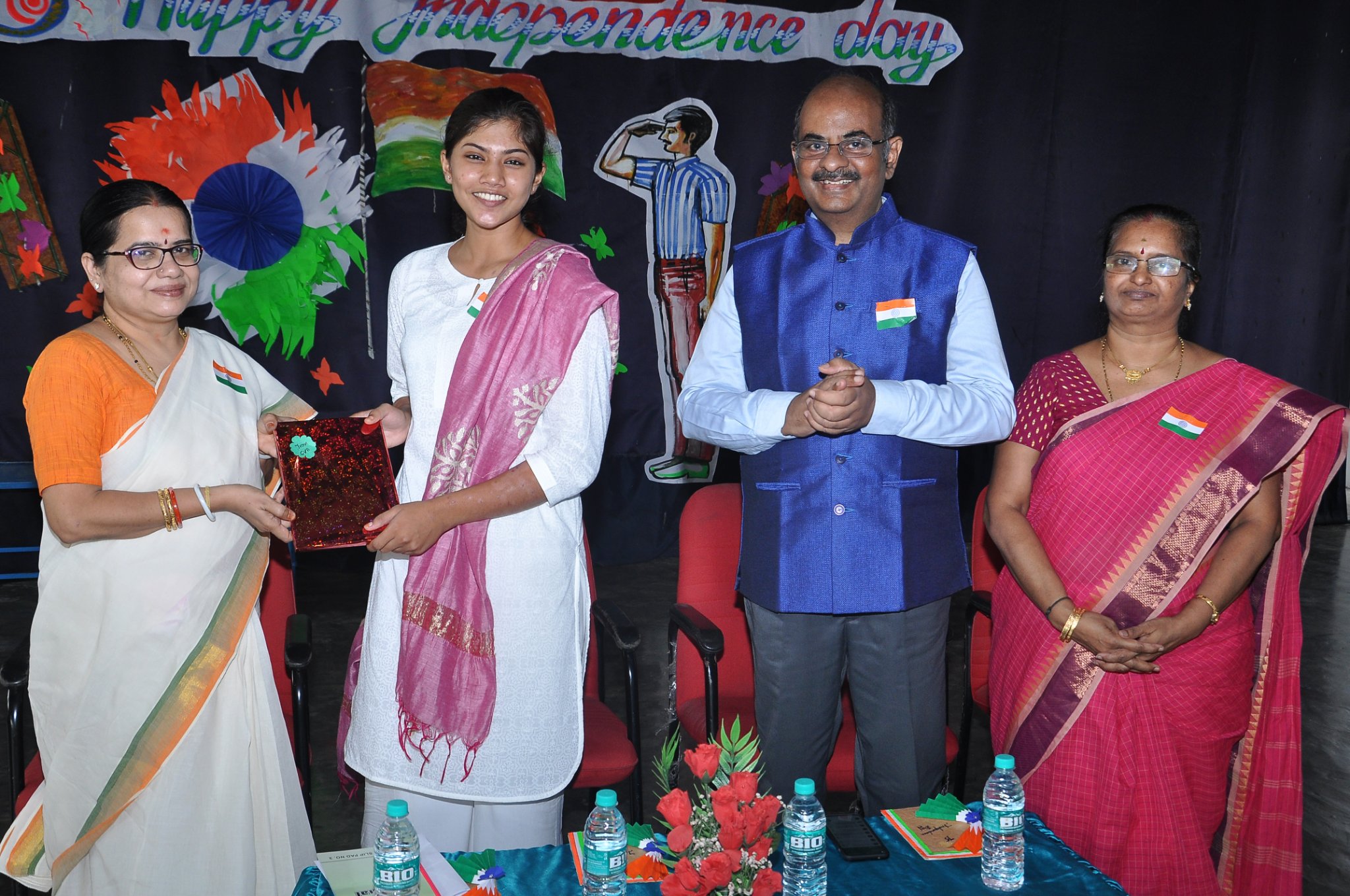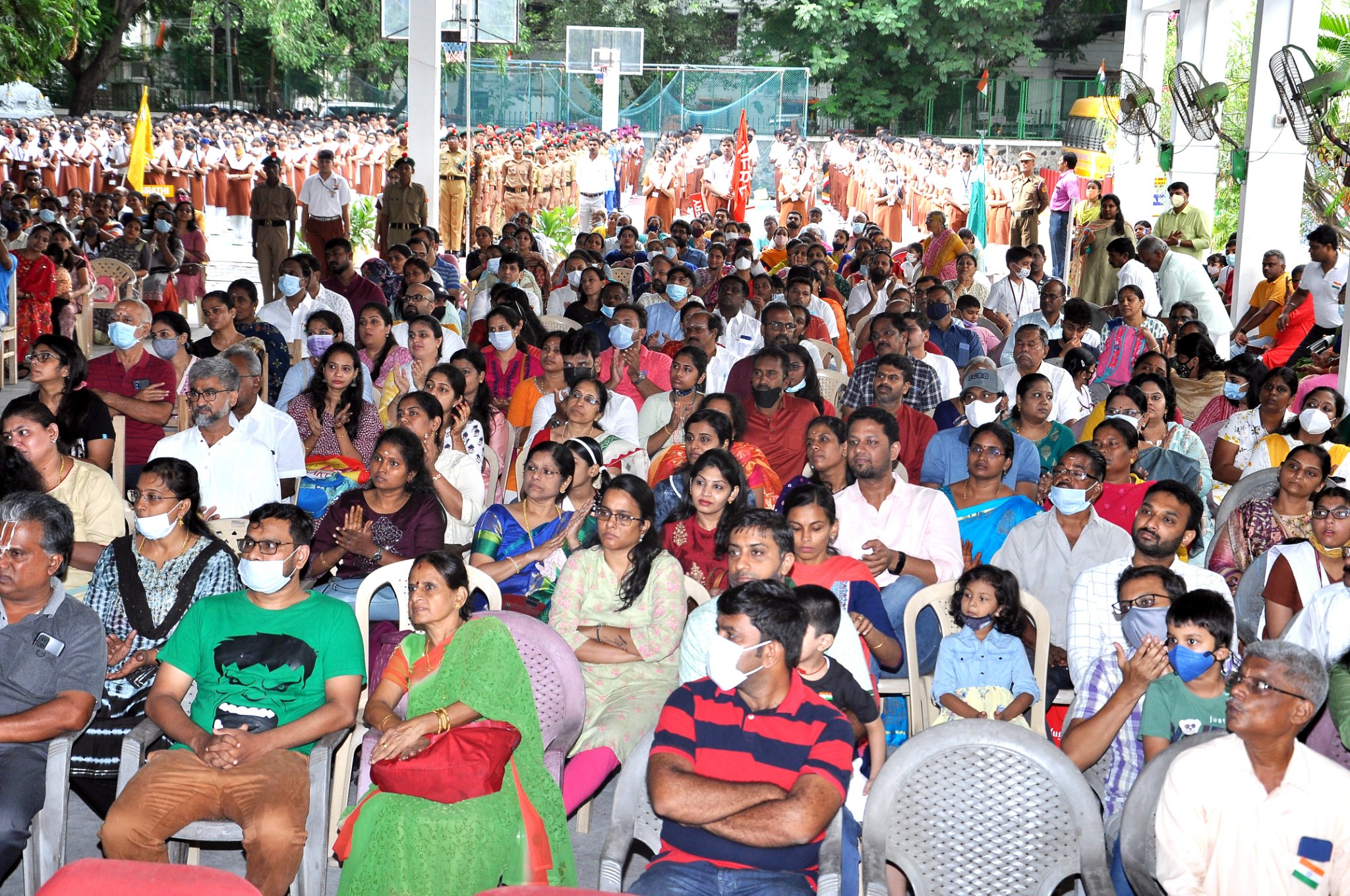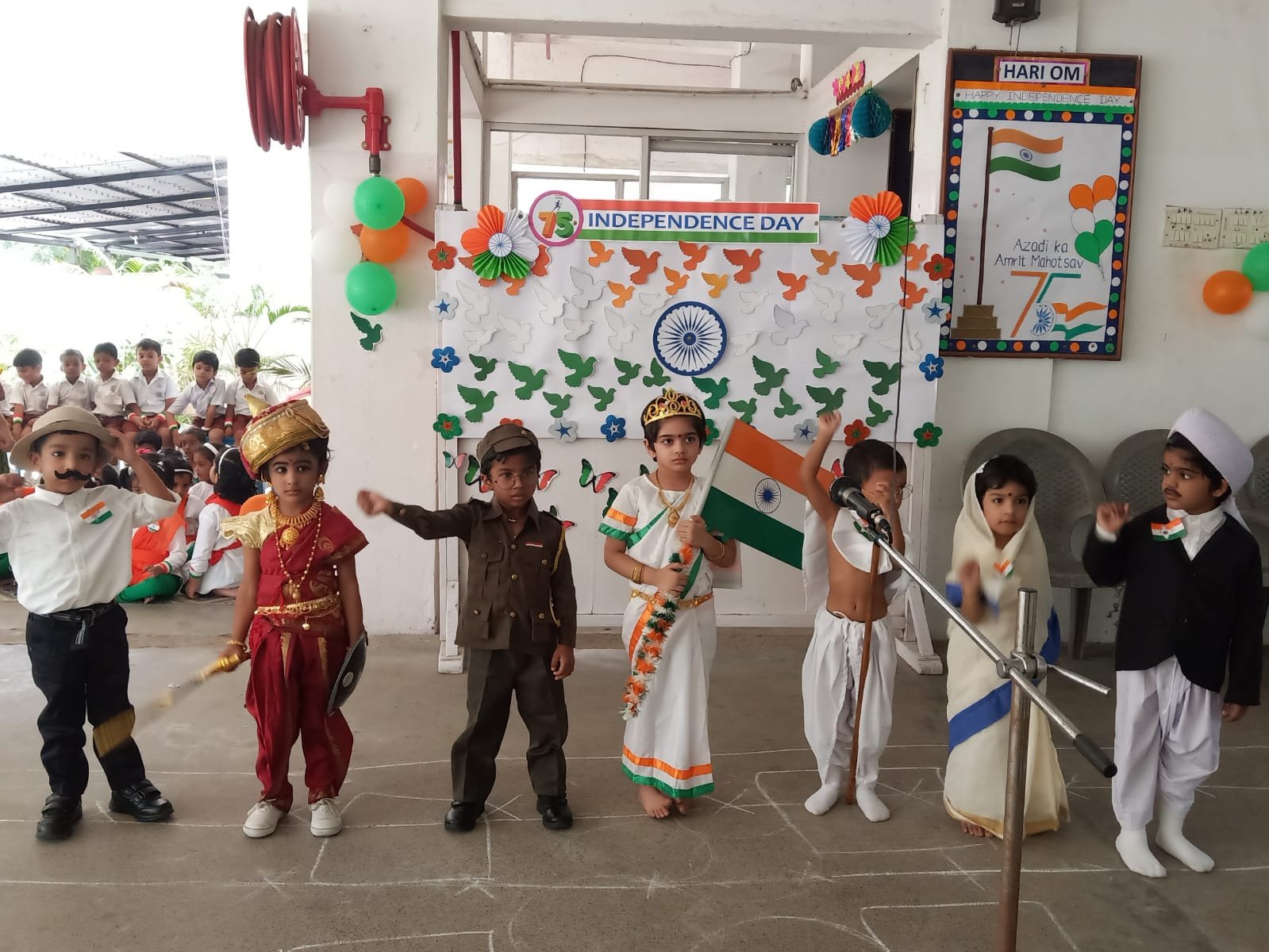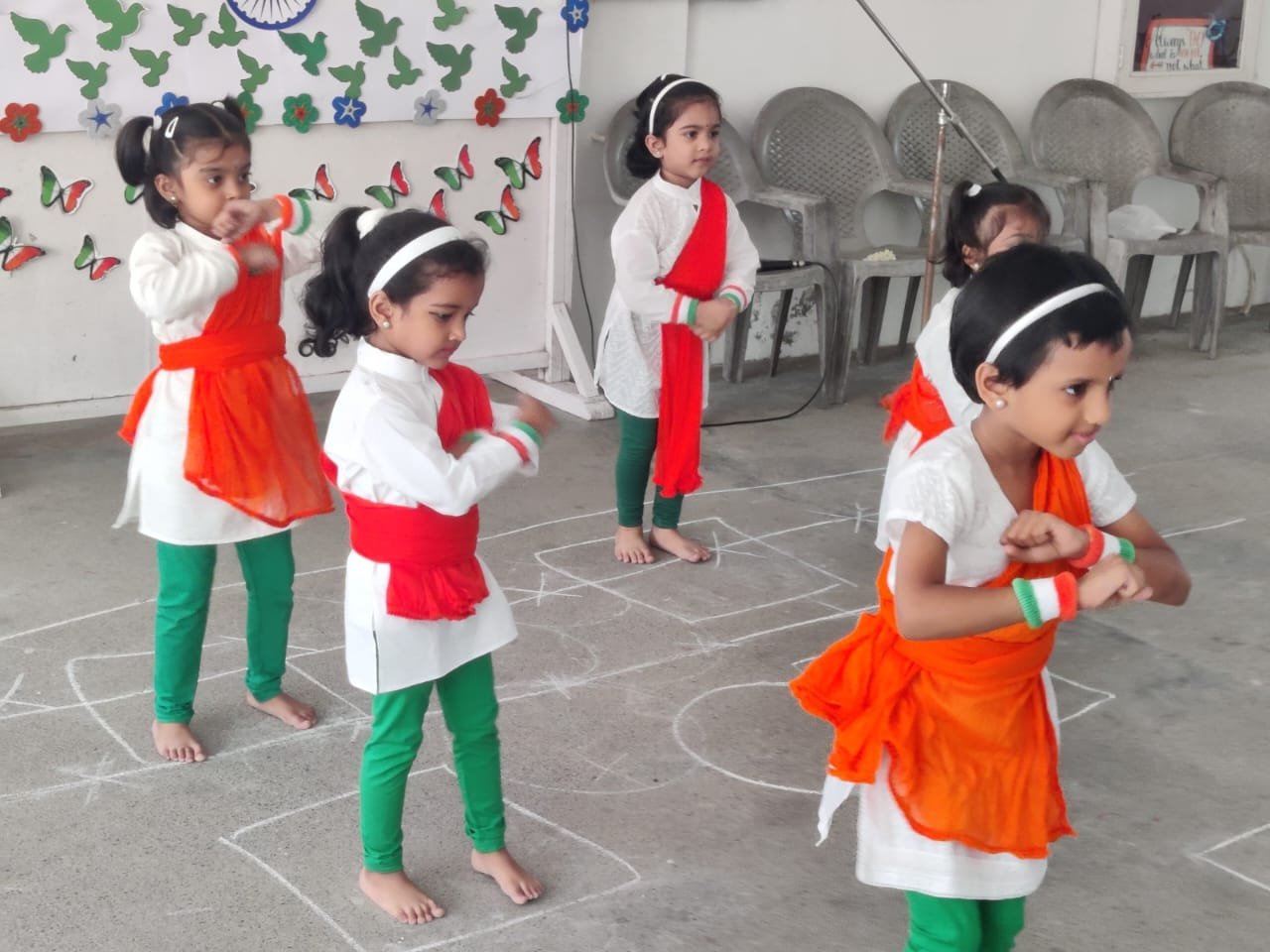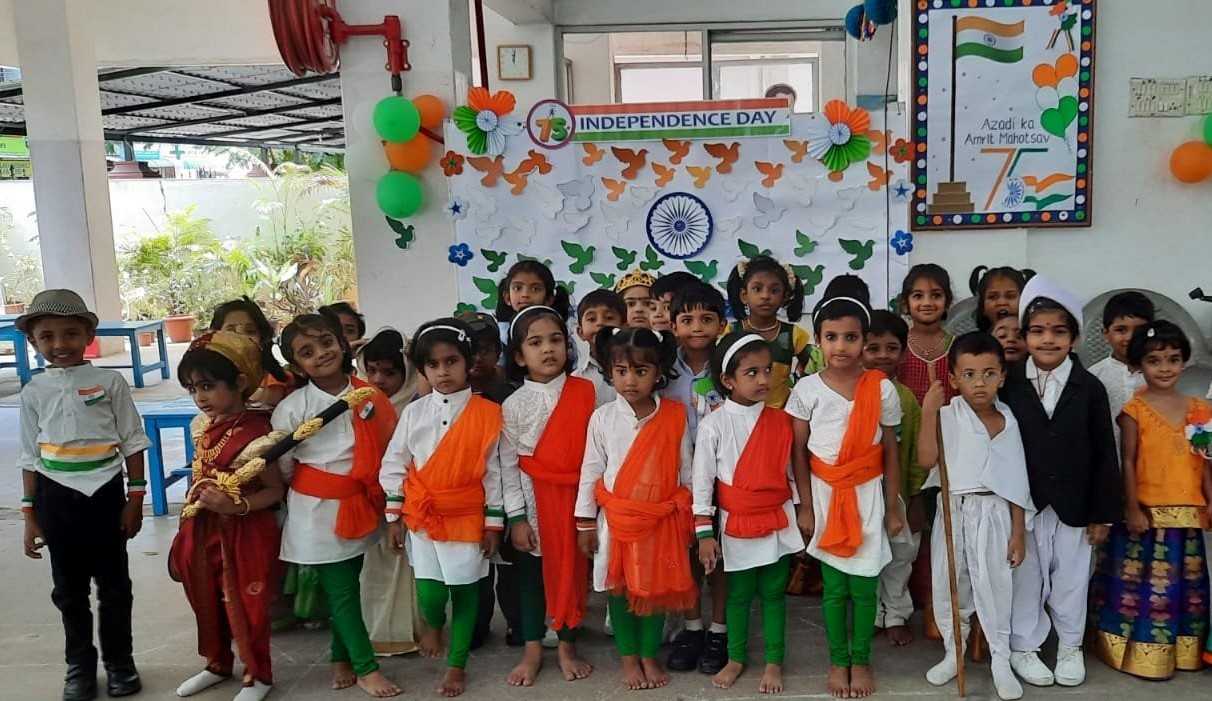 World Food Day 2022
Eat Healthy Stay Healthy".. In connection with the World Food Day, a food project was conducted in the kindergarten department on 17.10.2022. The project aimed at developing a healthy dietary and life style pattern from an early age among children.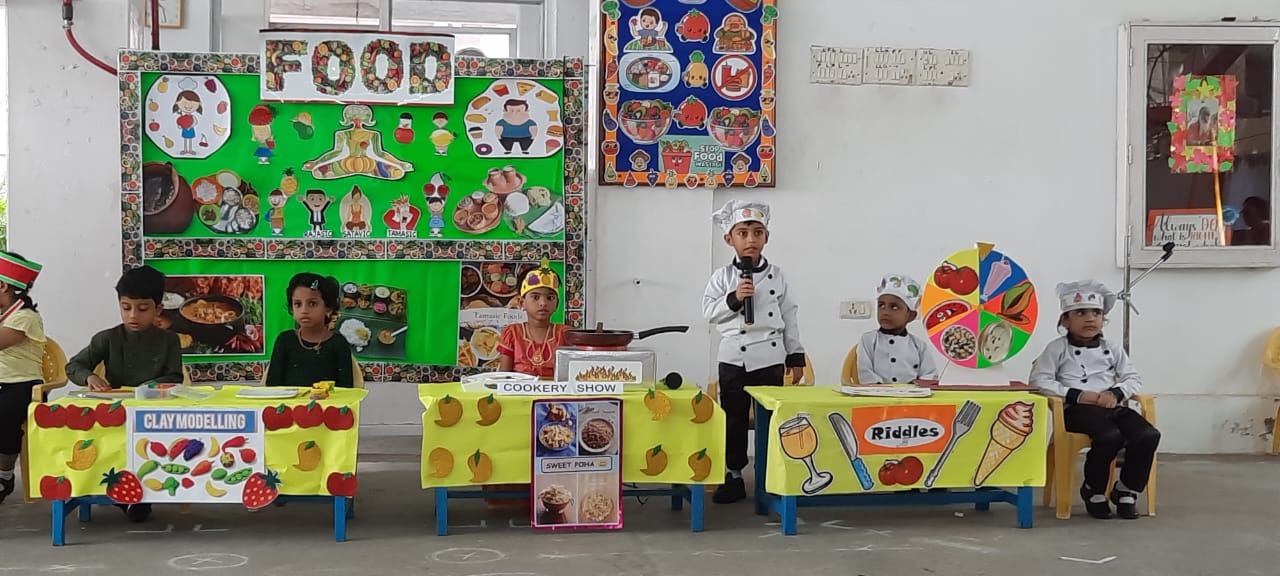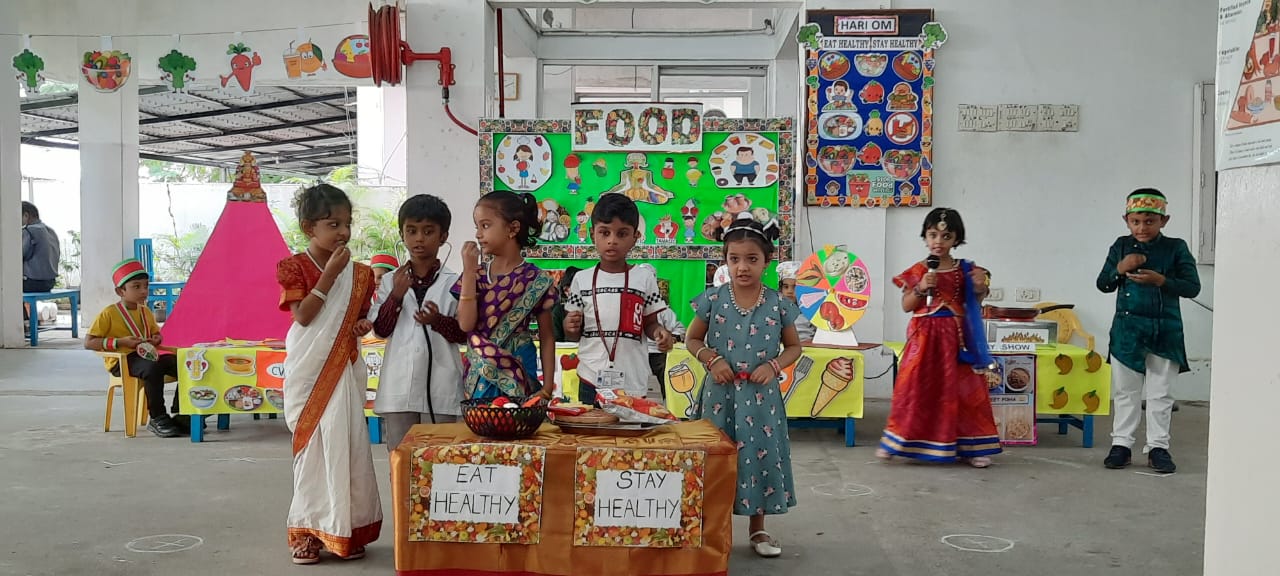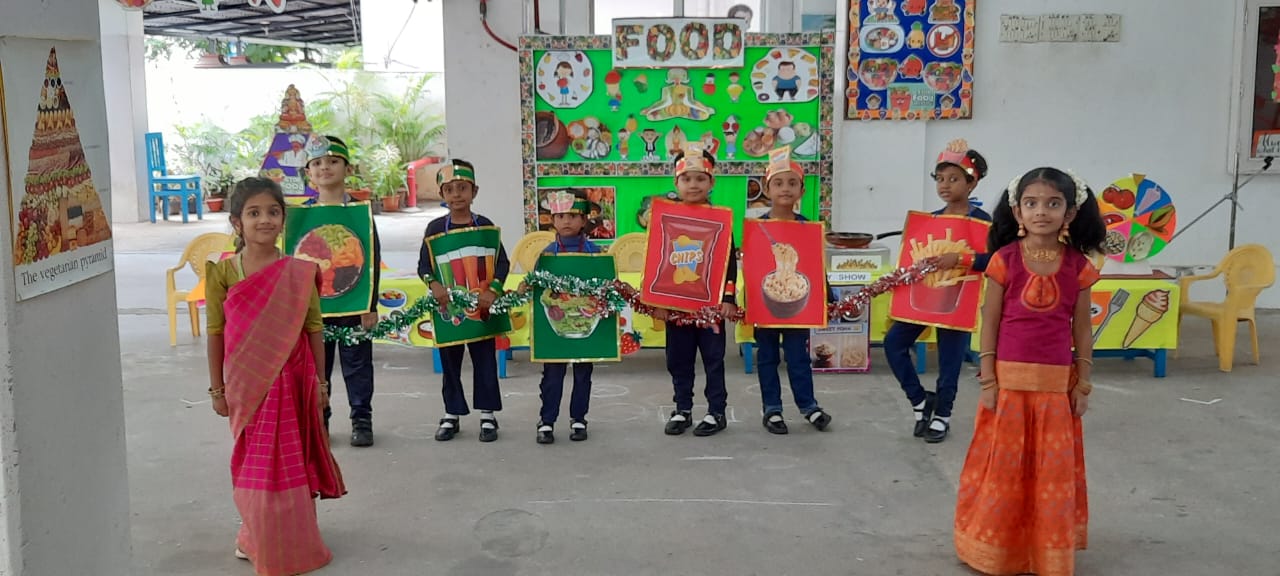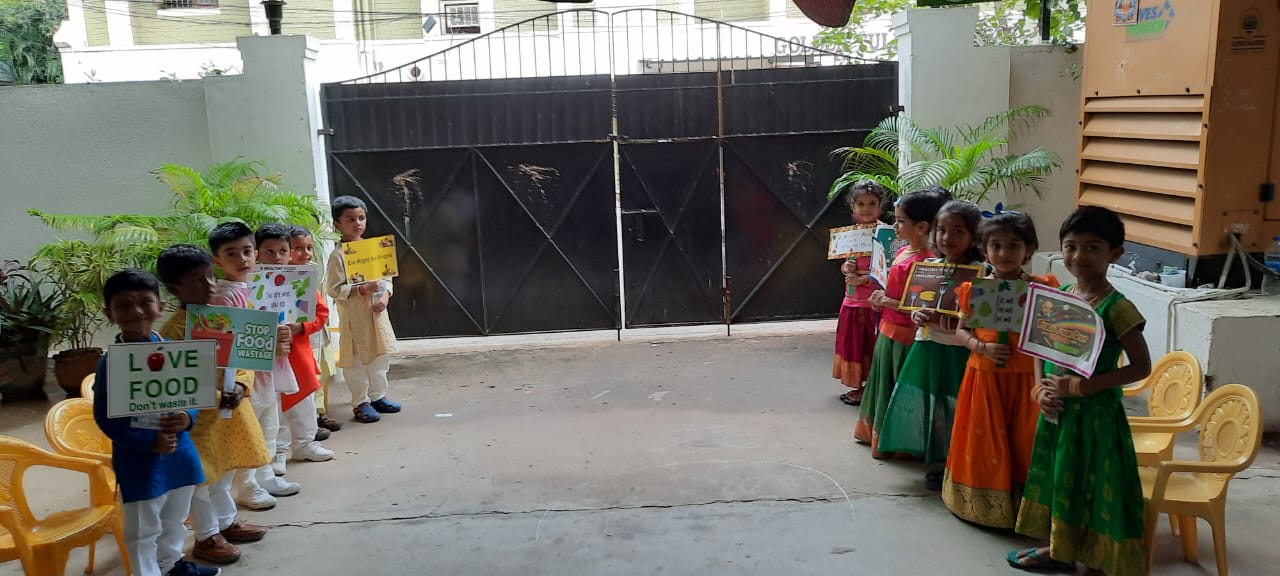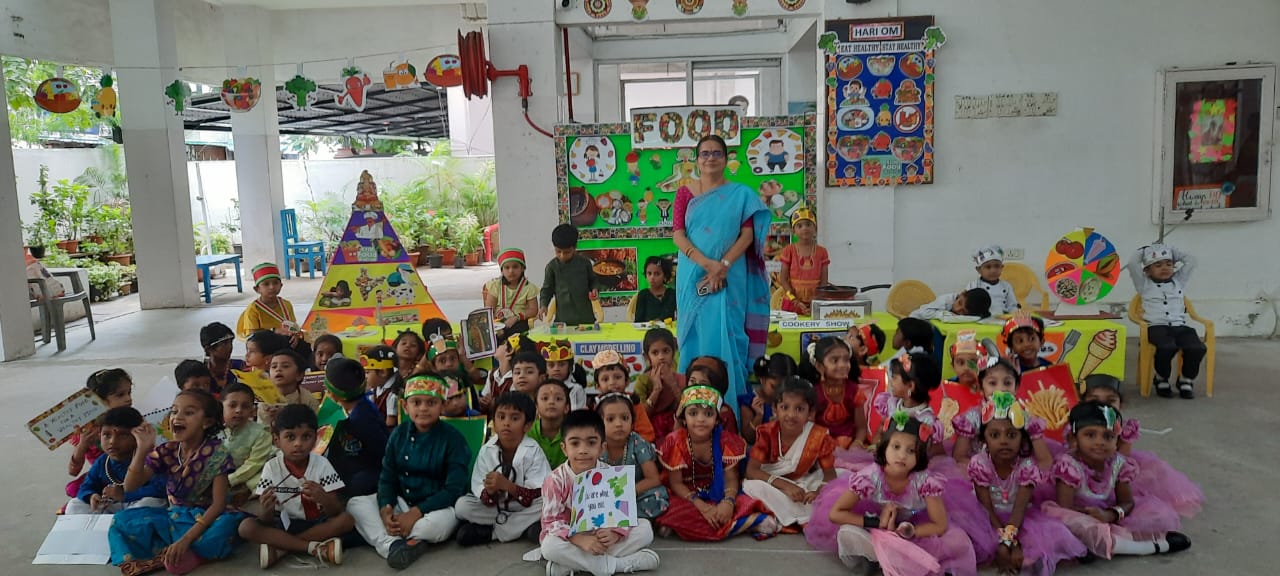 Diwali Celebration - NCC 1 TN Bty NCC
NCC cadets of Chinmaya vidyalaya Anna Nagar celebrated deepavali with inmates of guild of service a school for deaf and dumb at Anna Nagar by donating Rs 5000, sweets, crackers and dresses. On the same day they have donated RS 9400 to Avvai home an old age home at kundratthoor. NCC 1 TN Bty NCC officials have also taken part in this programme.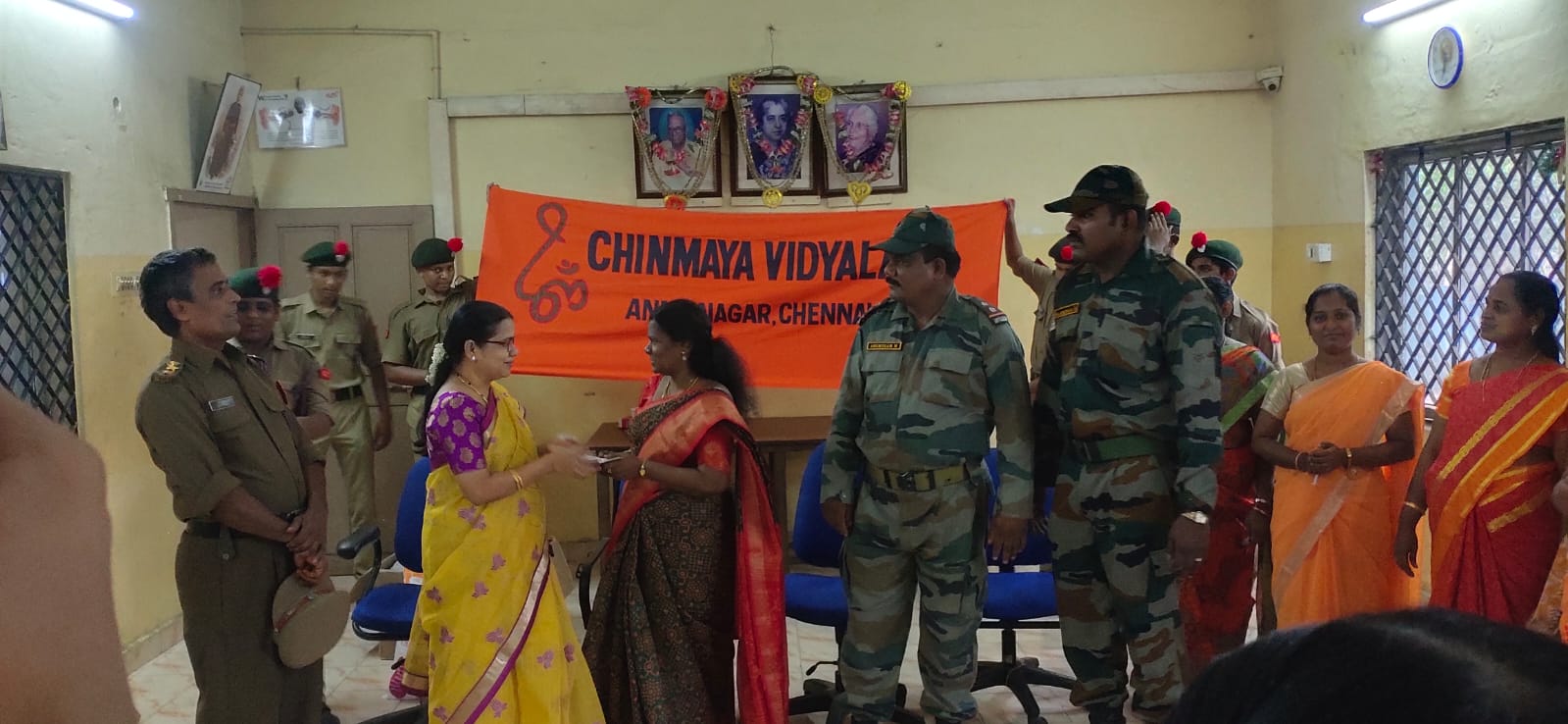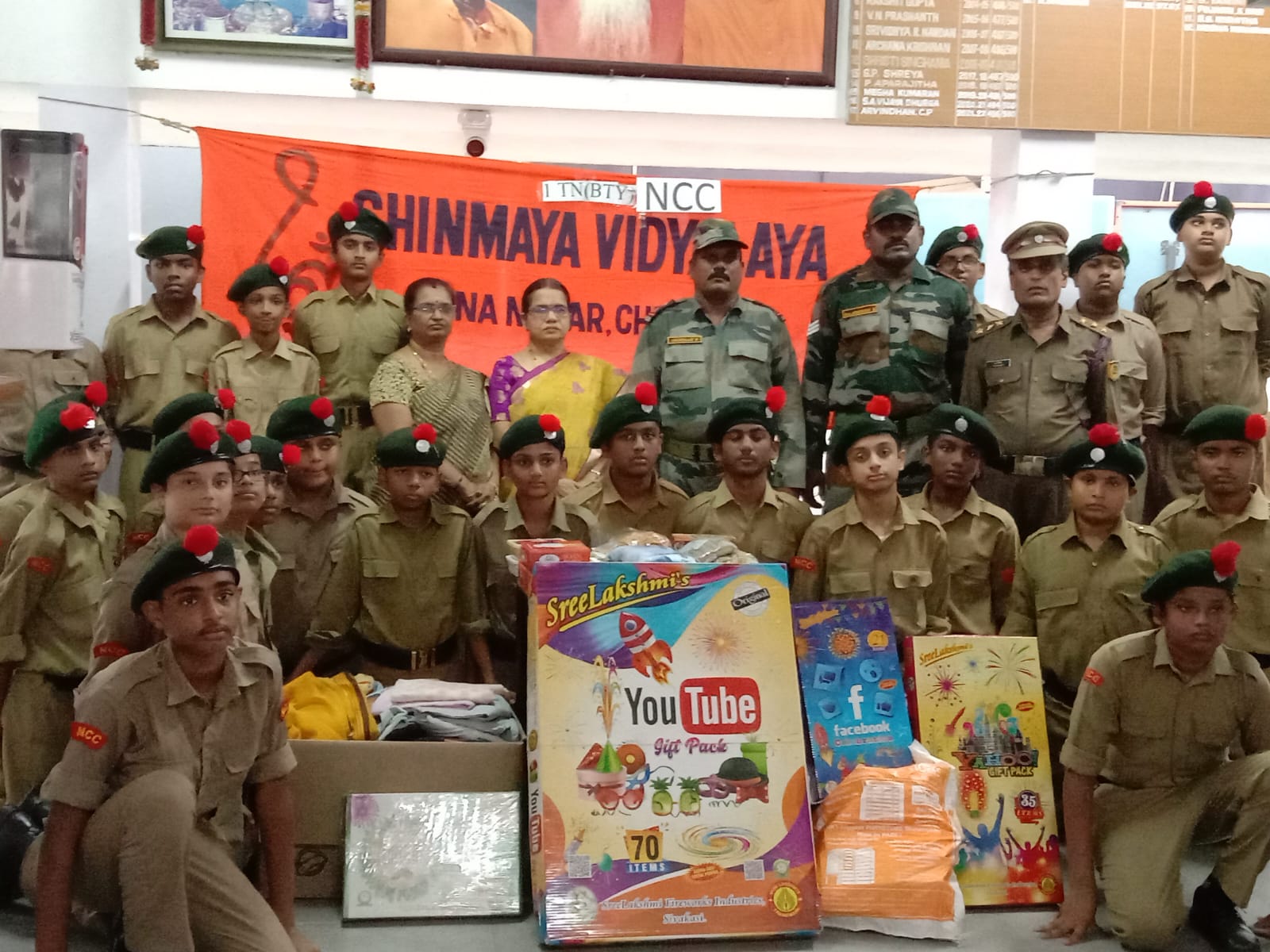 33rd Annual Day - 2022
Our Vidyalaya celebrated its 33rd Annual Day on 28th October 2022 vigorously highlighting with the theme 'Bharatho Baasathe', the success stories of India's great achievers in various fields. Chief guest for the programme Prof. Dr. V. Chockalingam, (Dr. MGR Medical University). This celebration was dedicated to all the great achievers, intellectuals, scientists, athletes, cricketers, doctors, physicists, astronauts, actors, dancers, who appeared alive on stage and made our country proud, Their contribution to society in whole and to the nation is invaluable.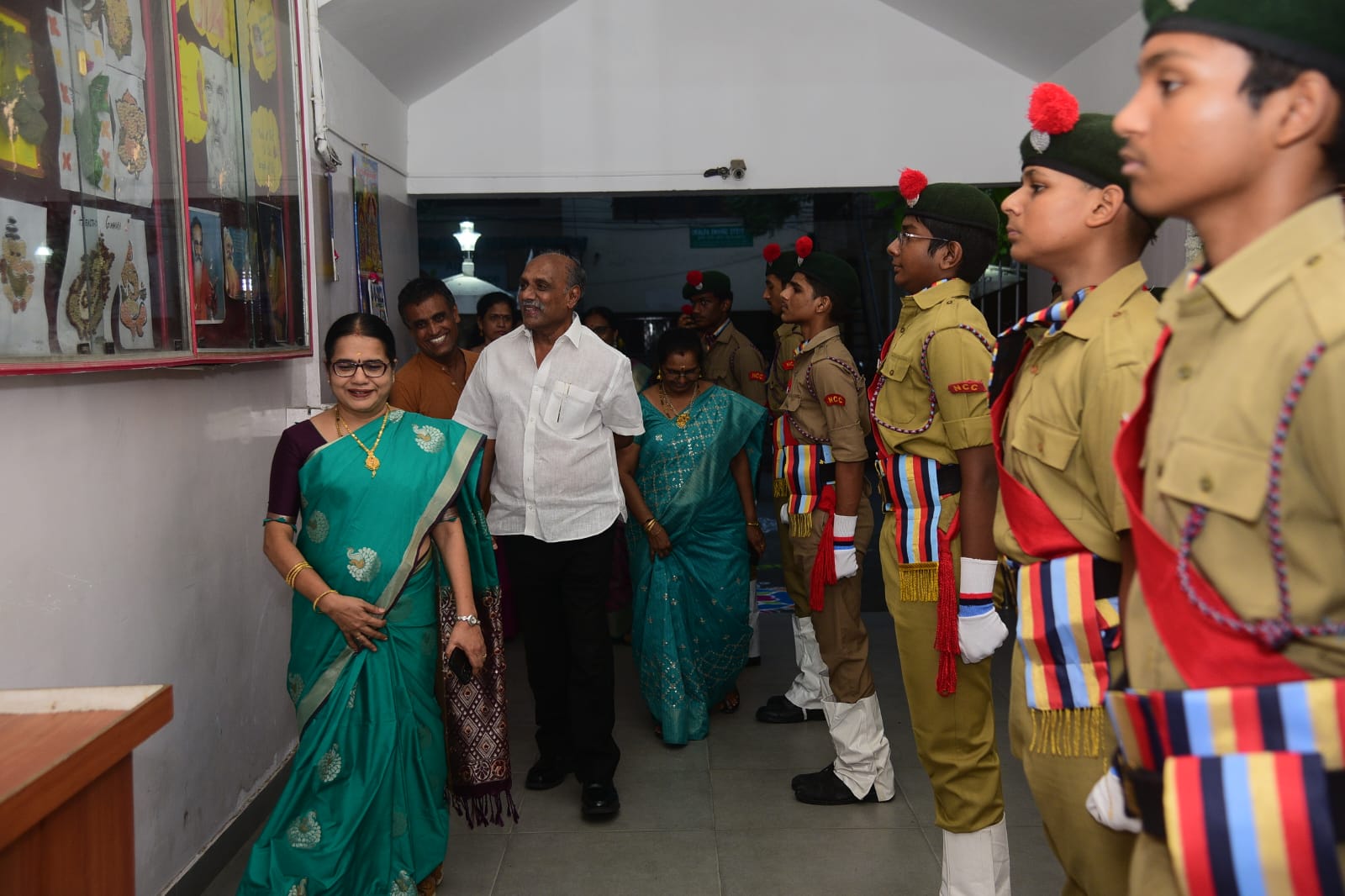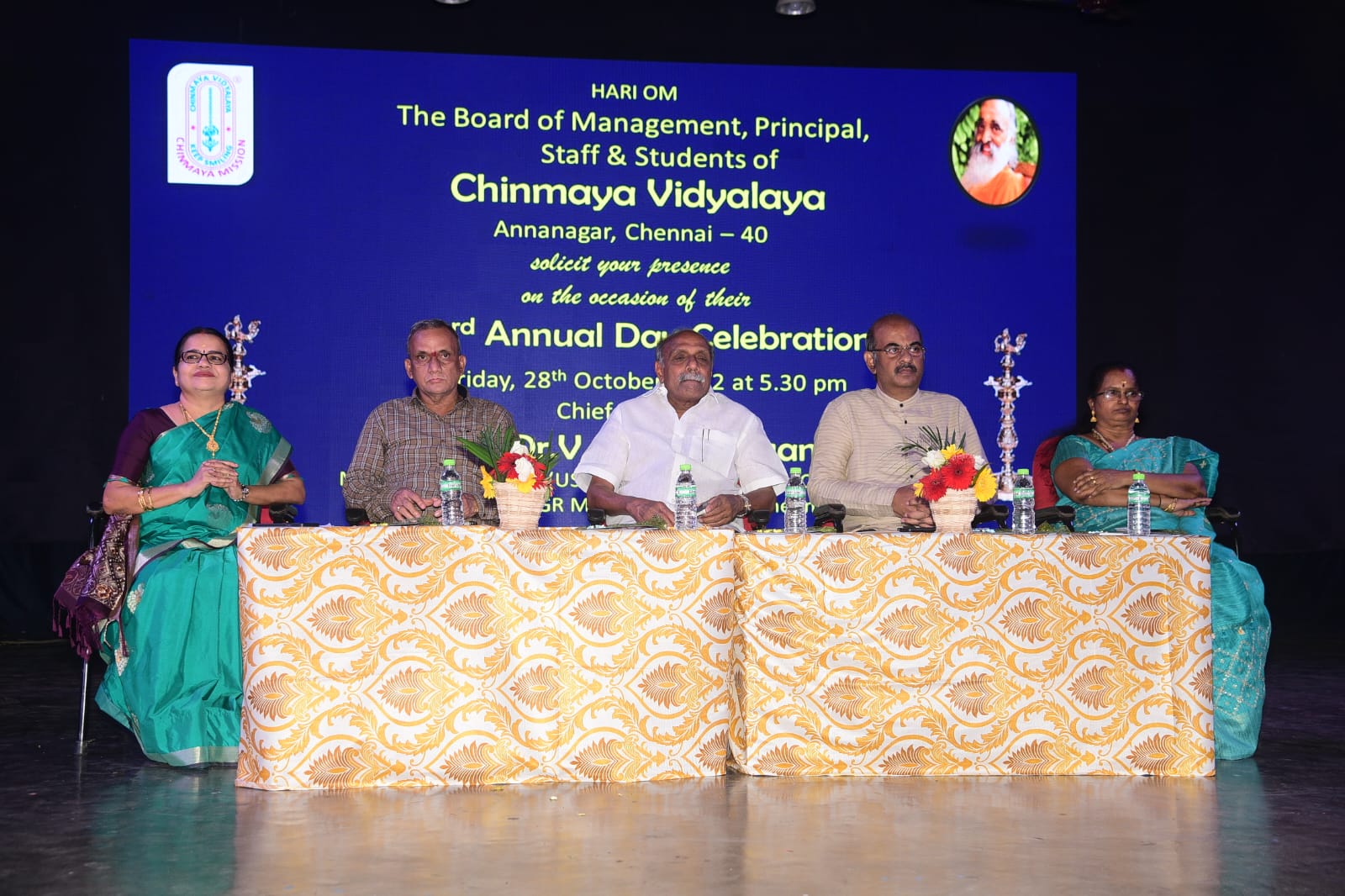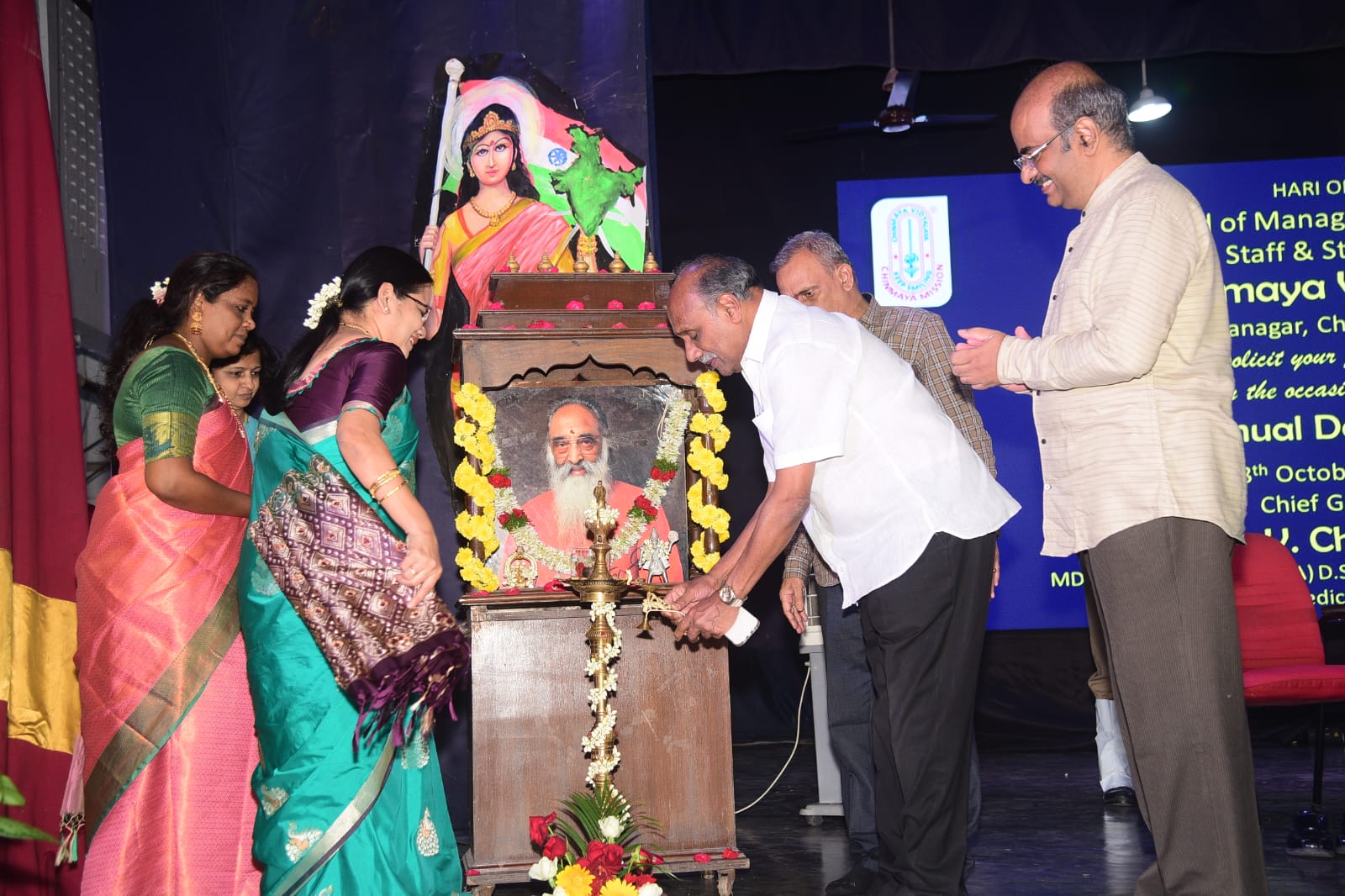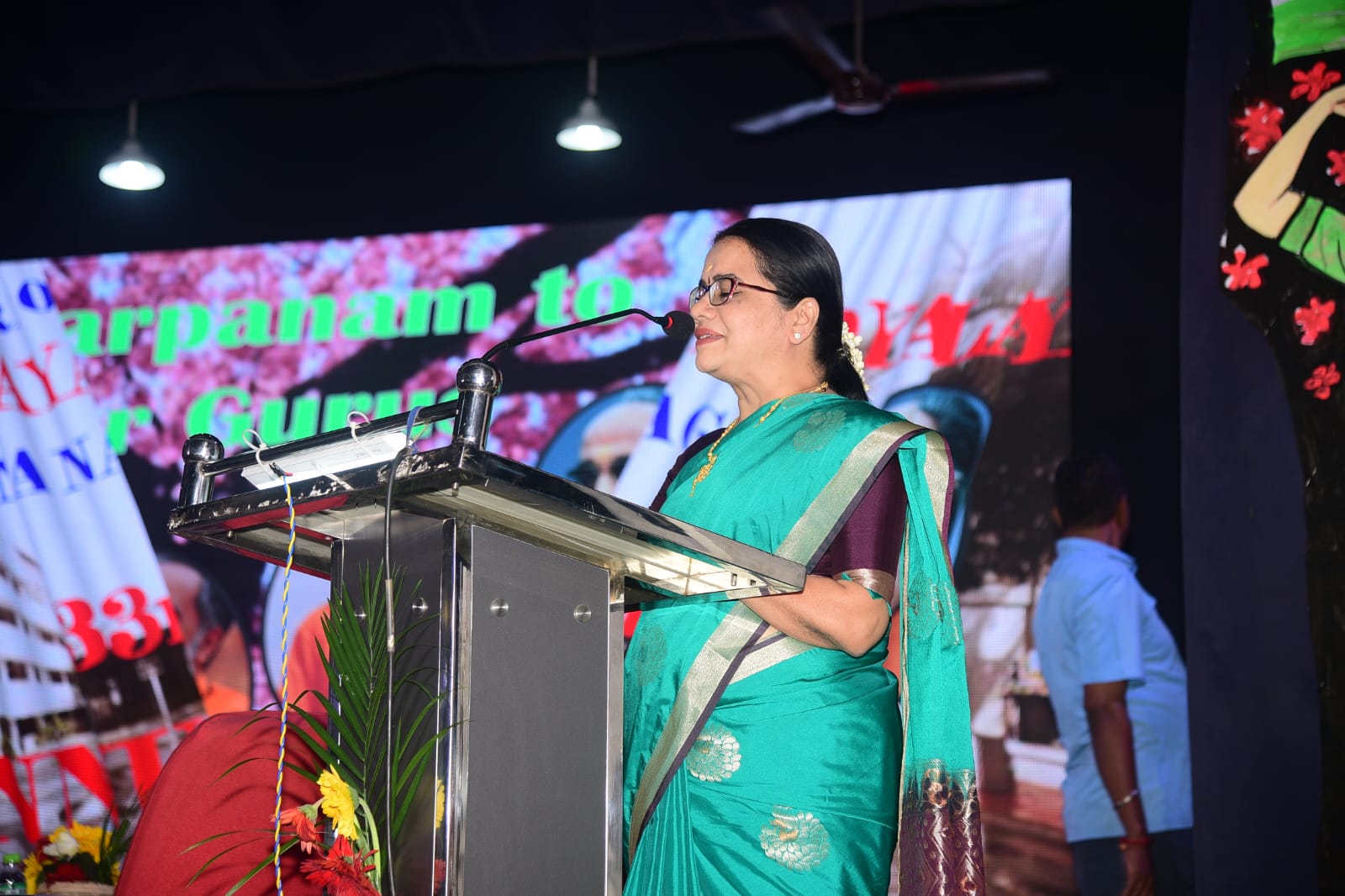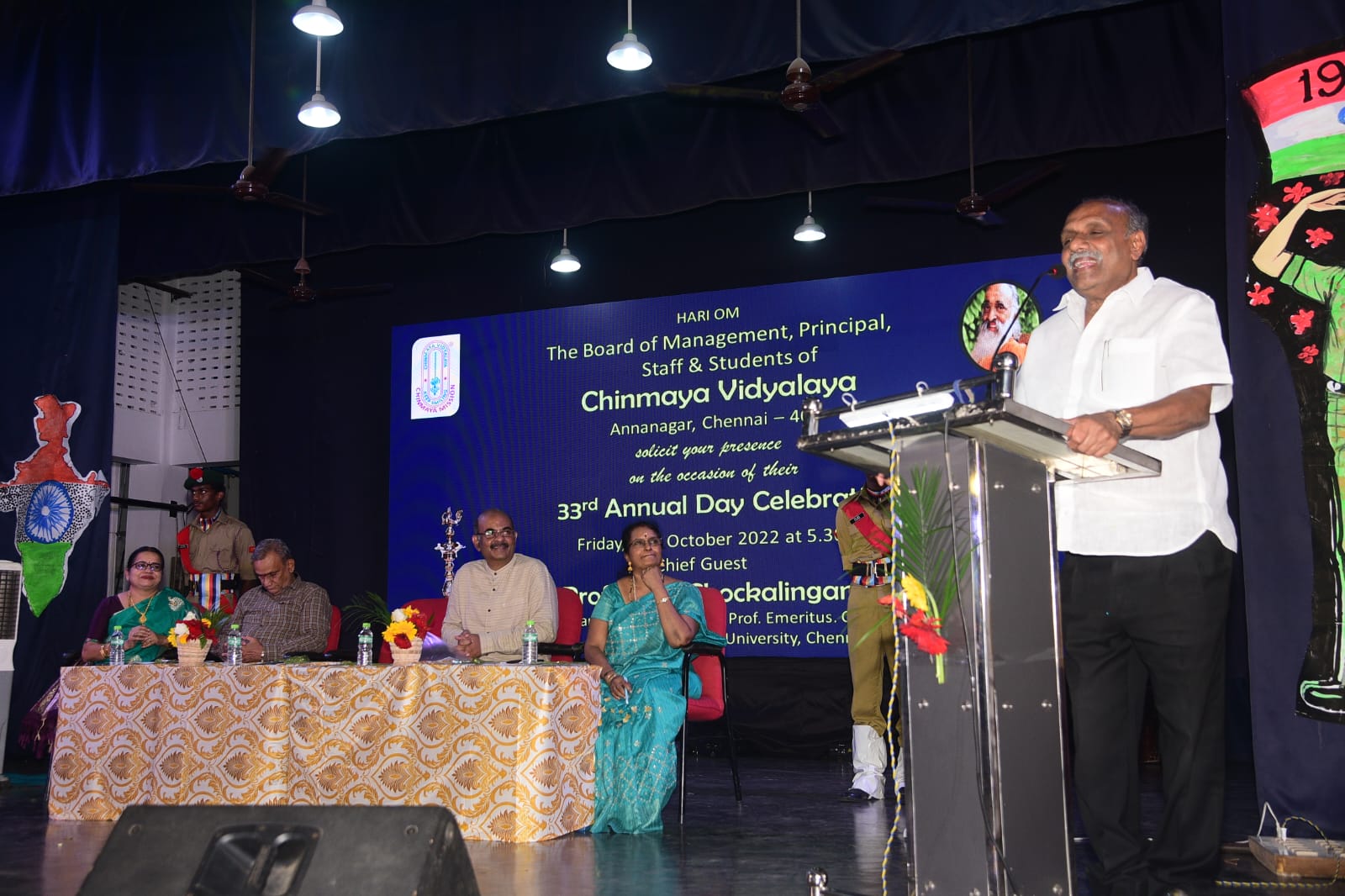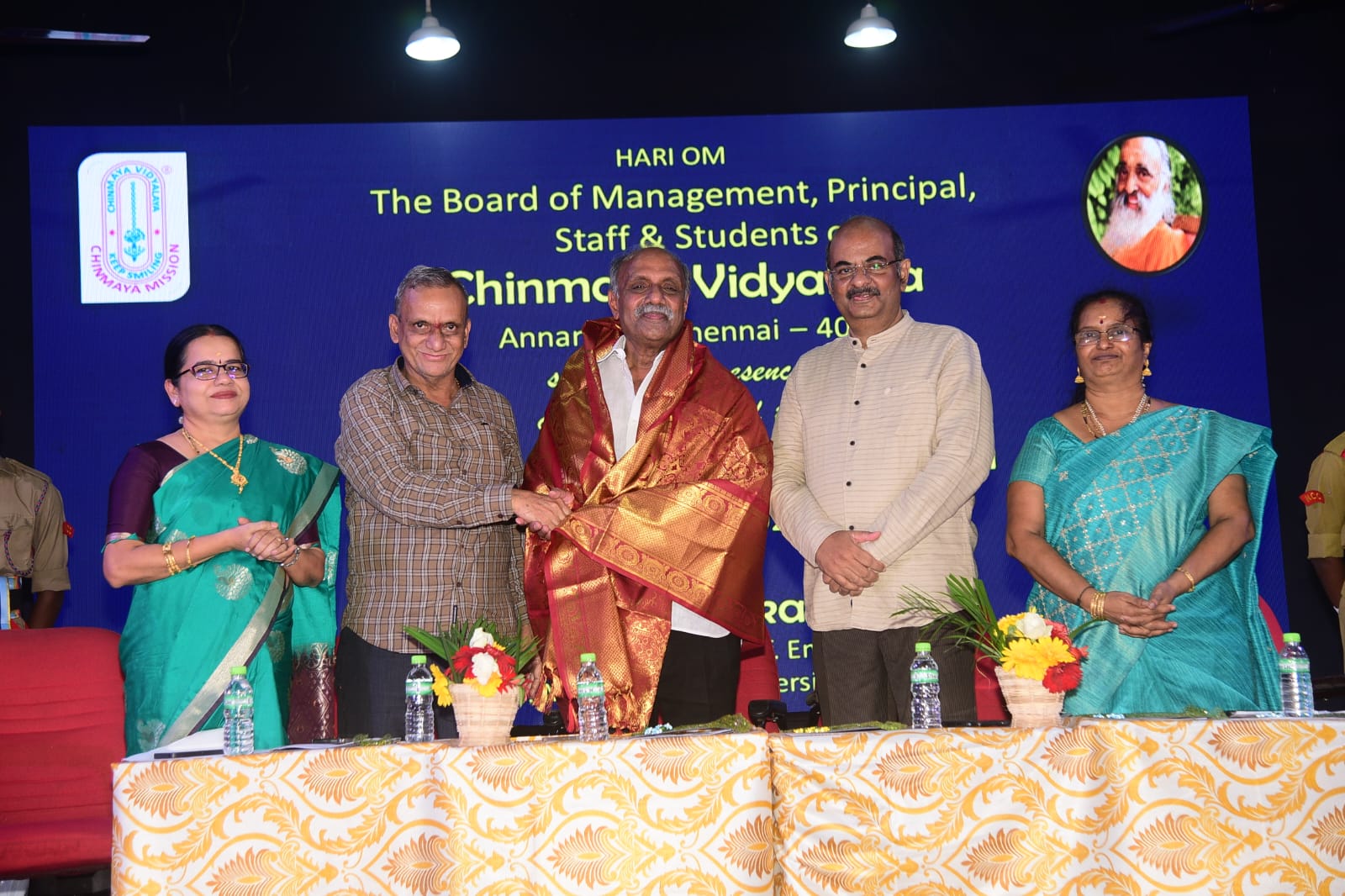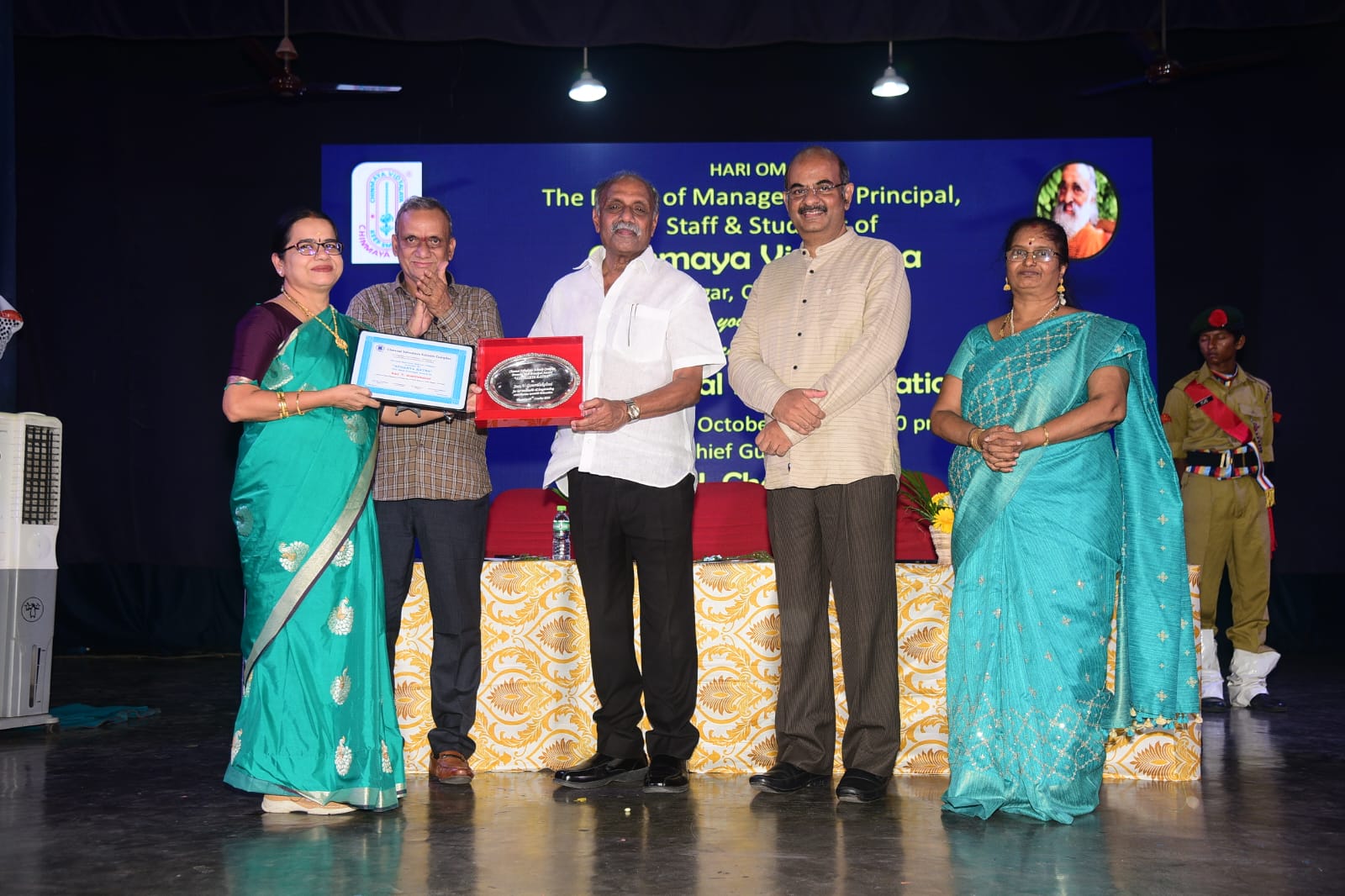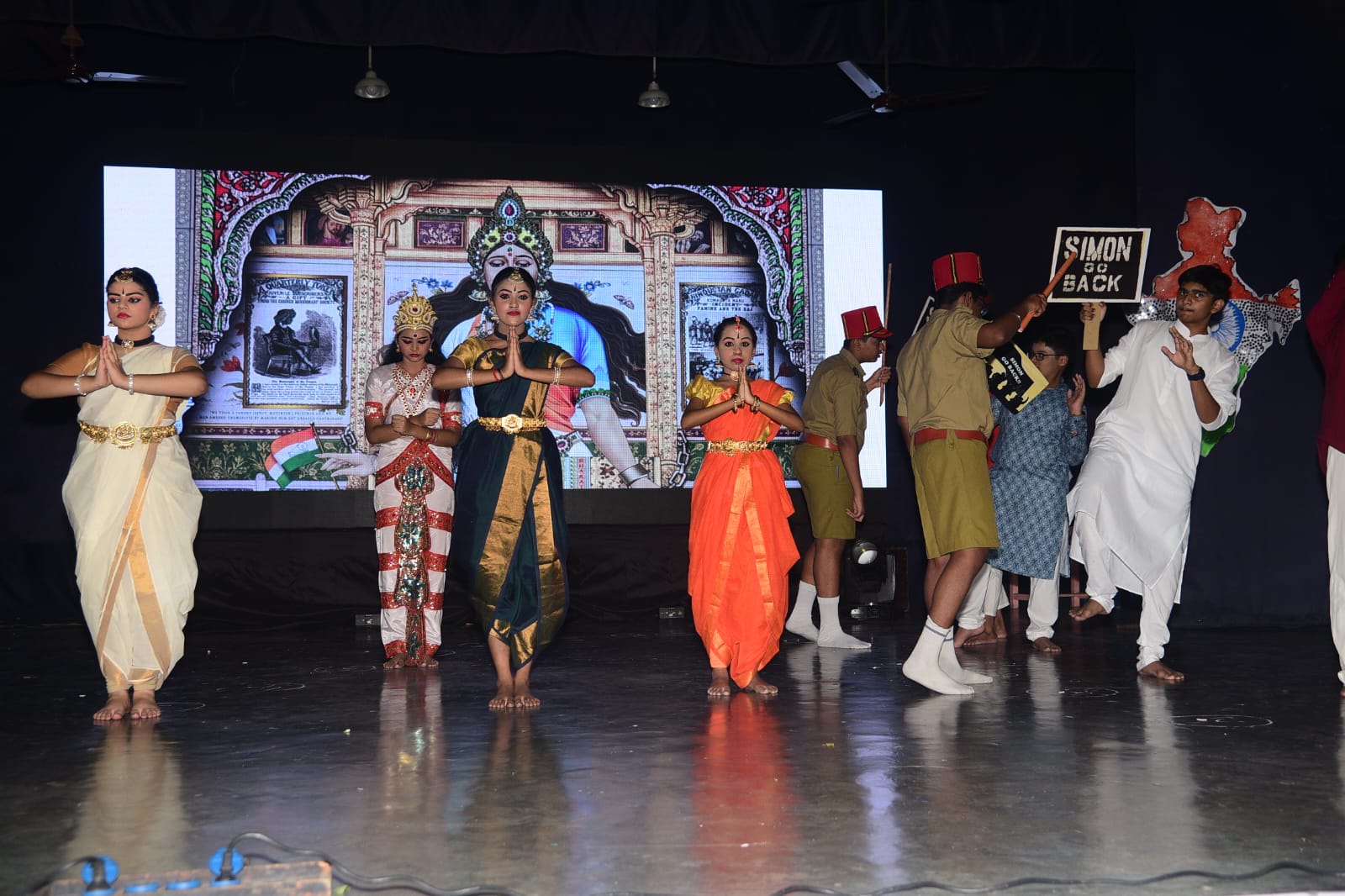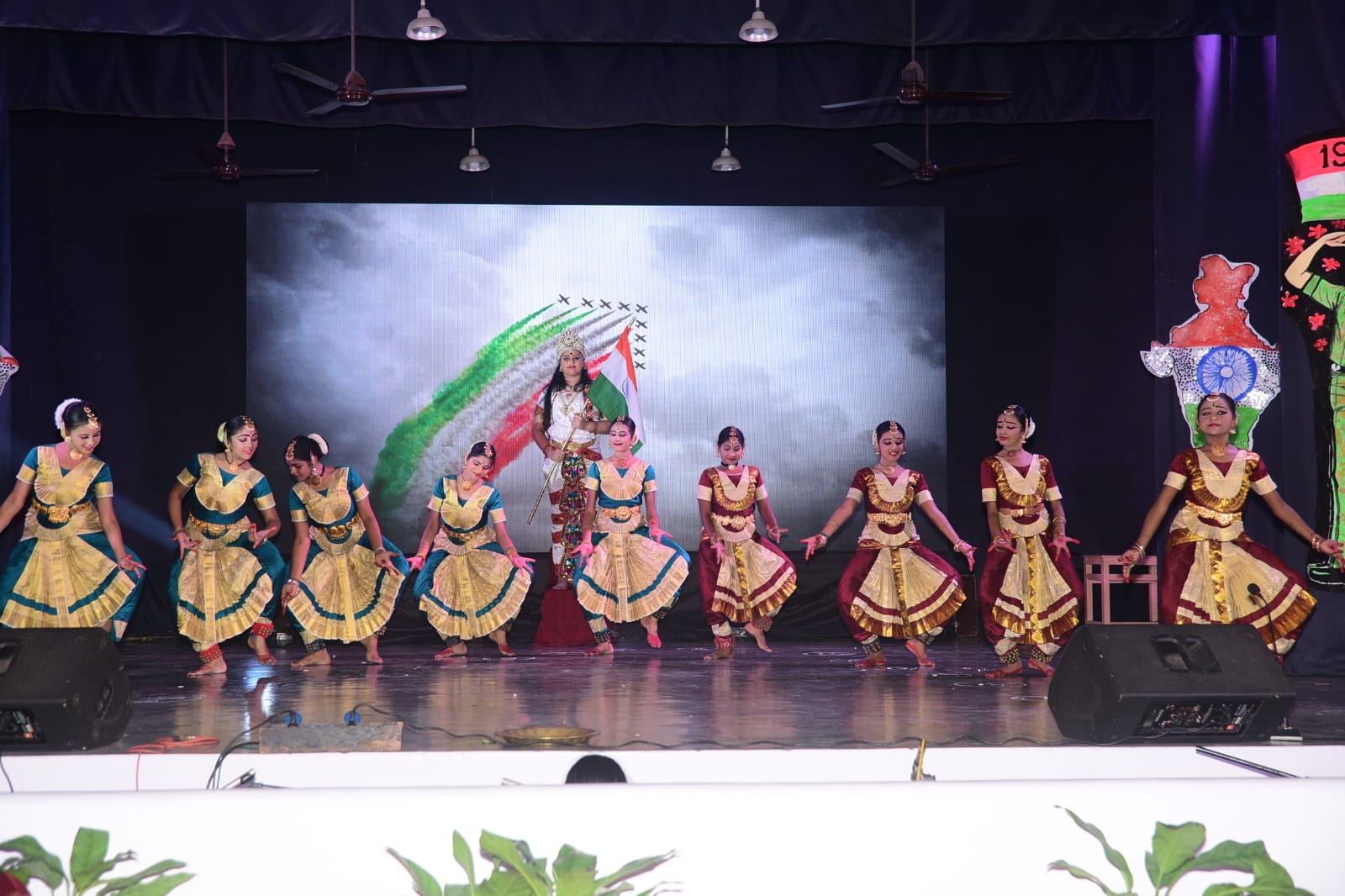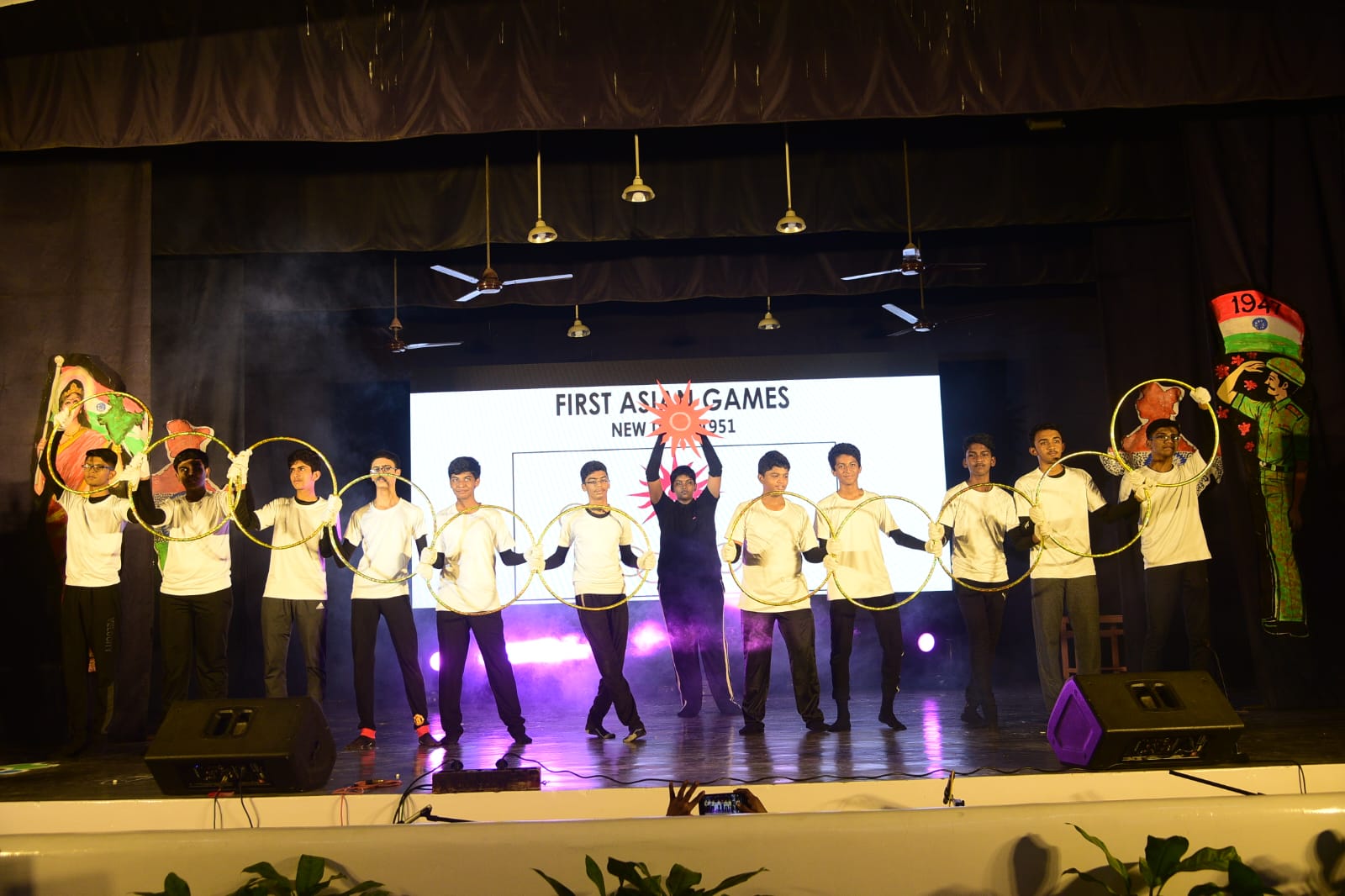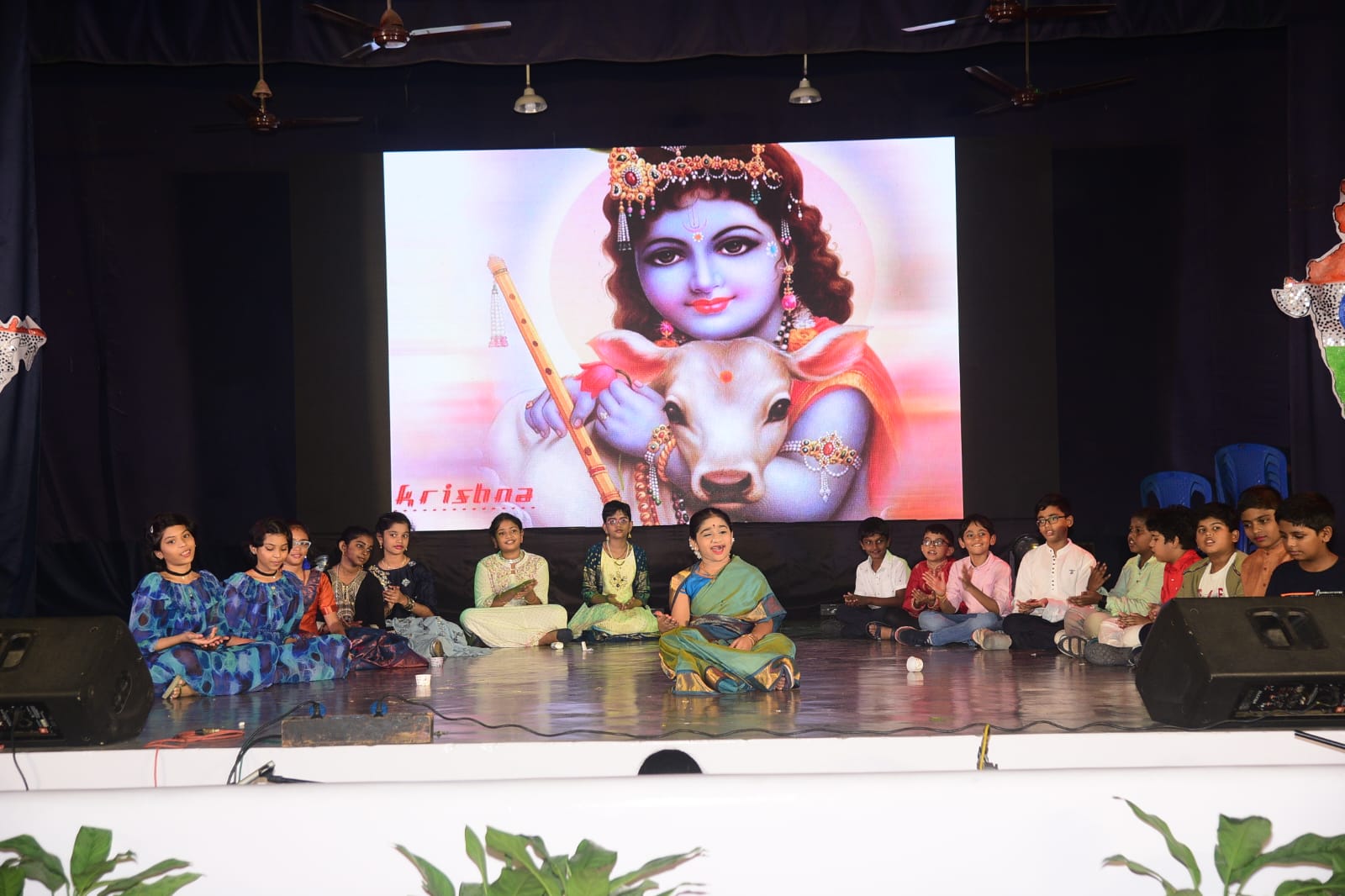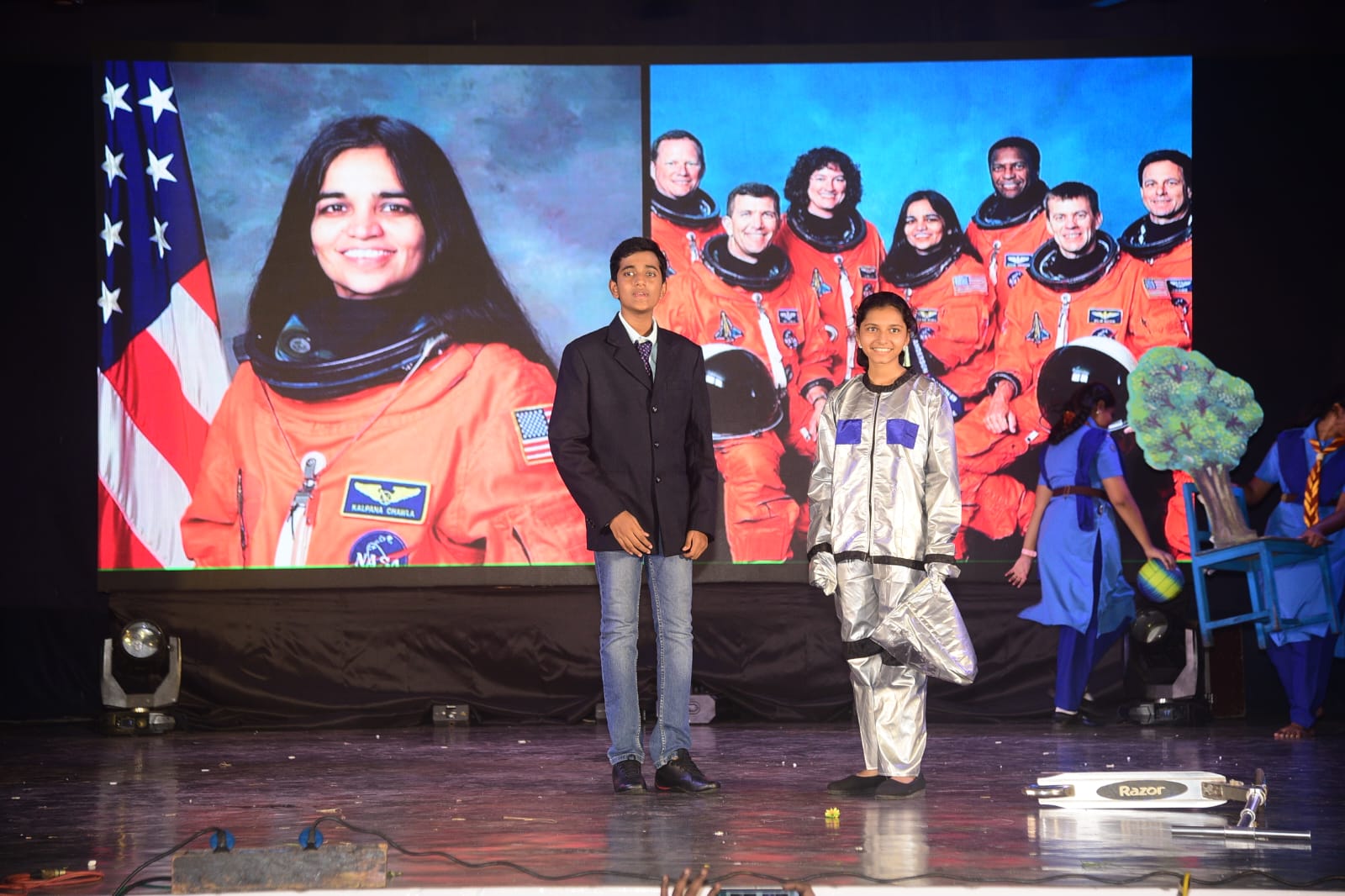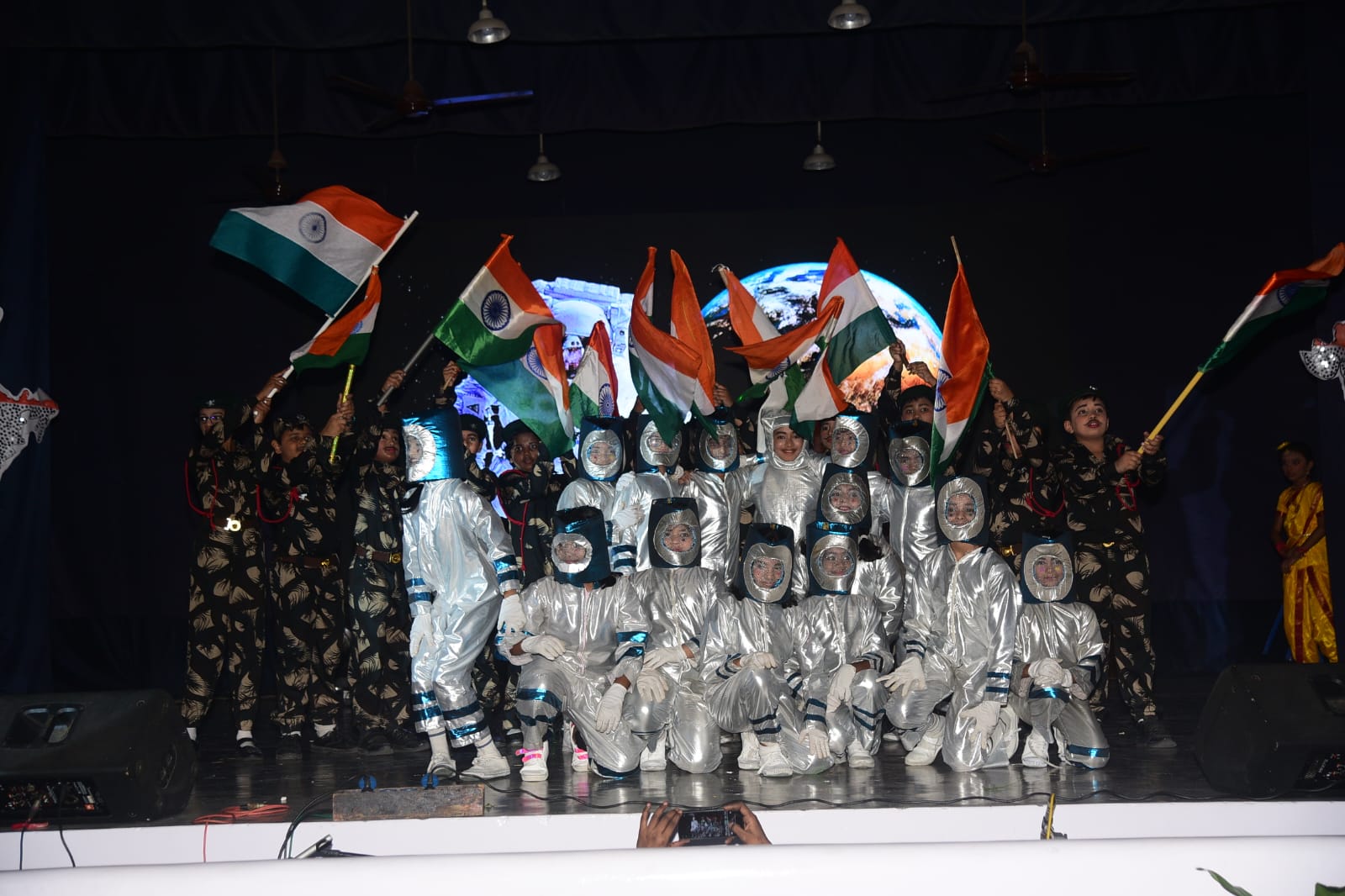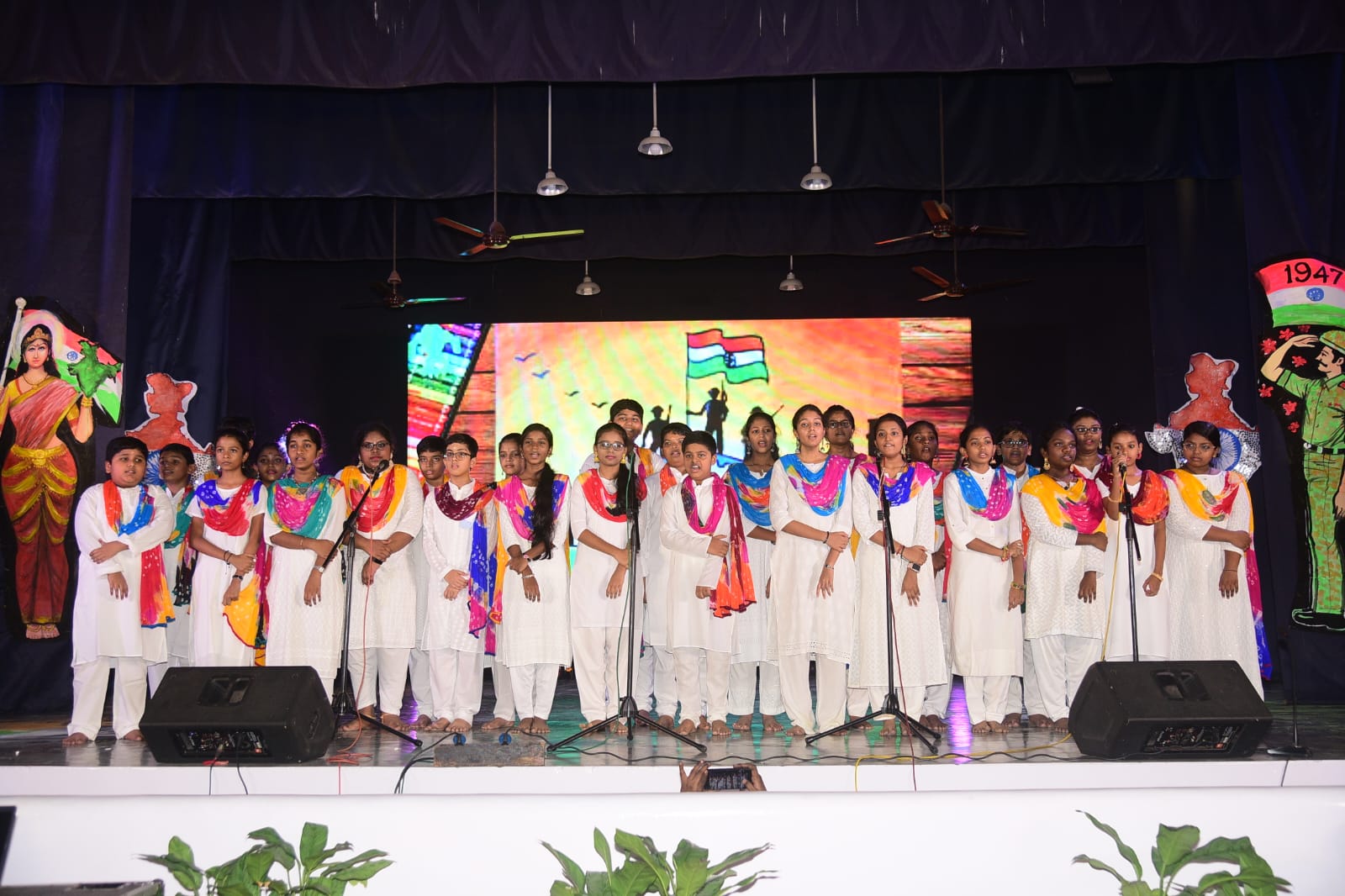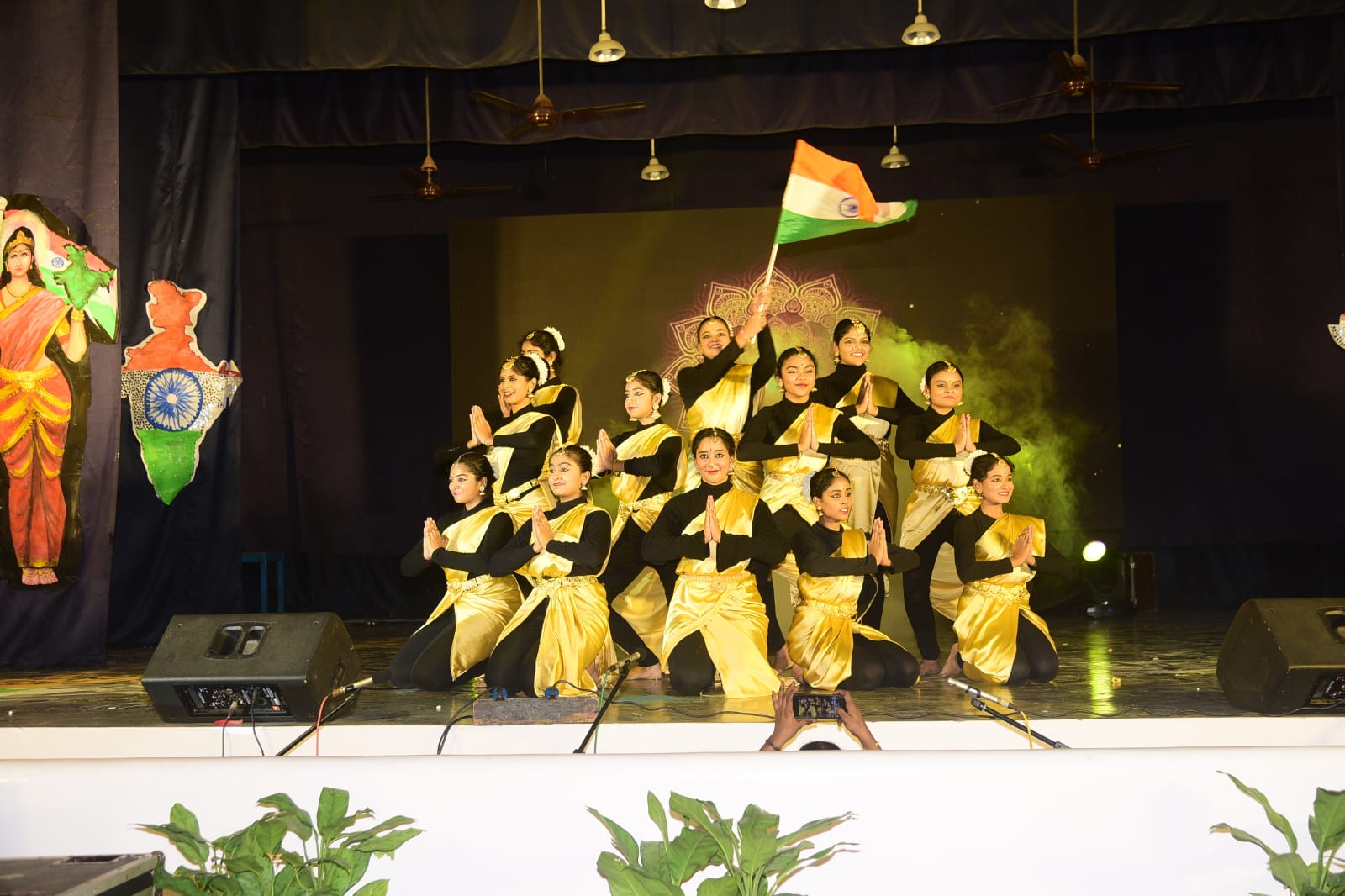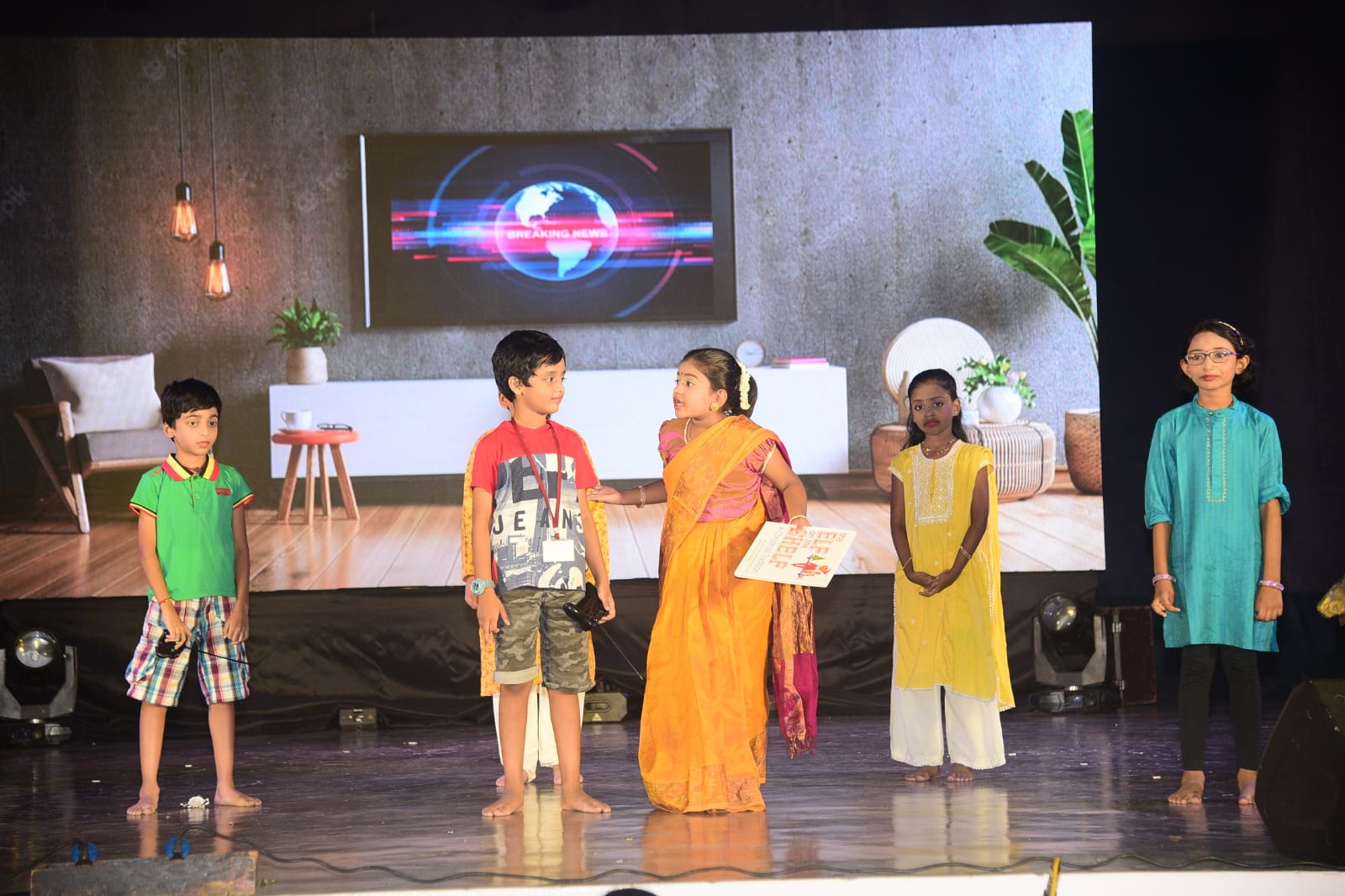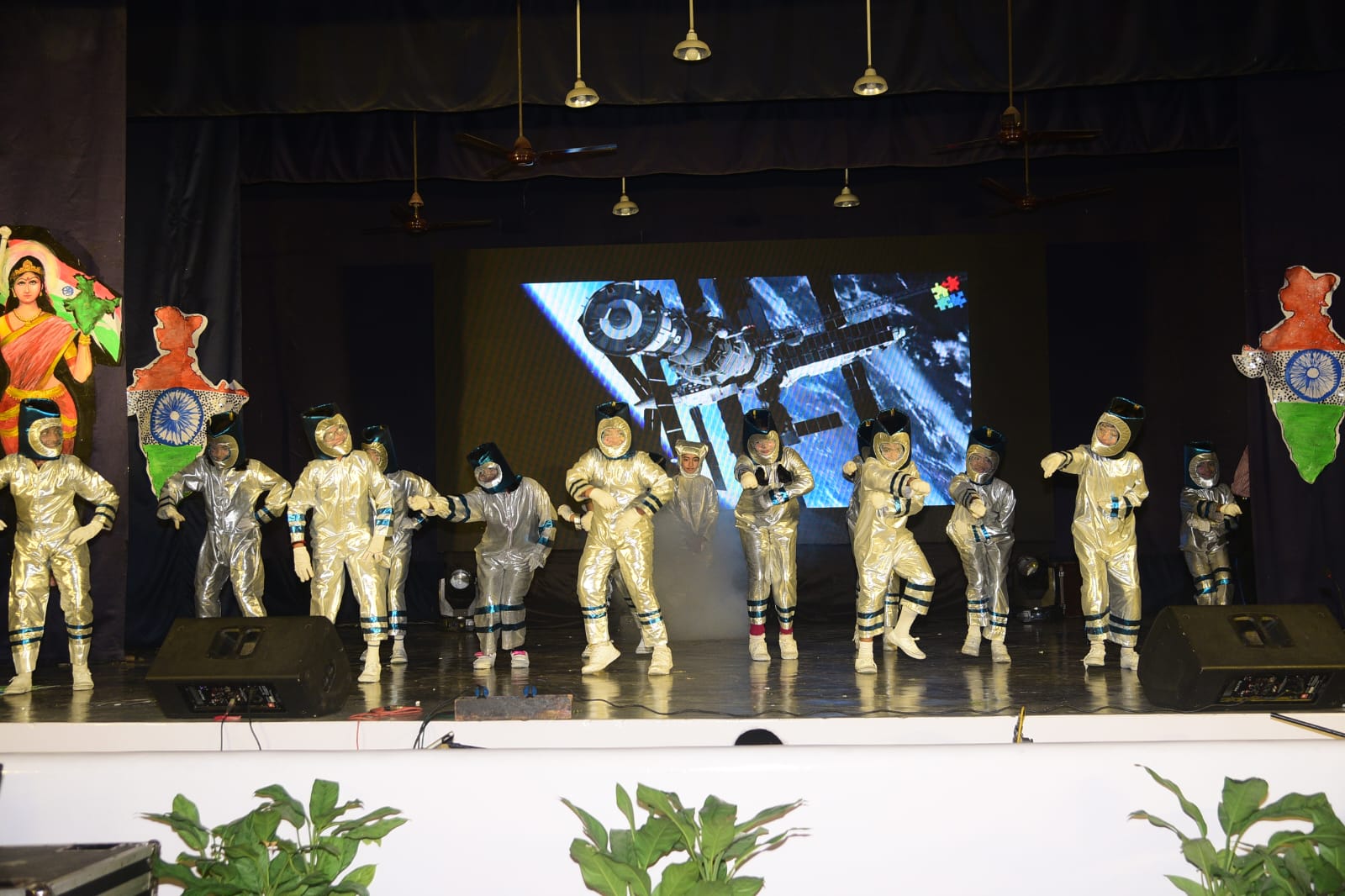 International Yoga Day - 2022
International Yoga Day was celebrated on 21st June in Chinmaya Vidyalaya. The theme for this year was 'Yoga for Humanity' which means yoga for the health for all. Students of the Vidyalaya participated in the Yoga Day celebration with much vigour and enthusiasm. Students of Std VIII, NCC, SCOUTS AND GUIDES performed yoga with the guidance of the Yoga instructor Mrs. Pabitra.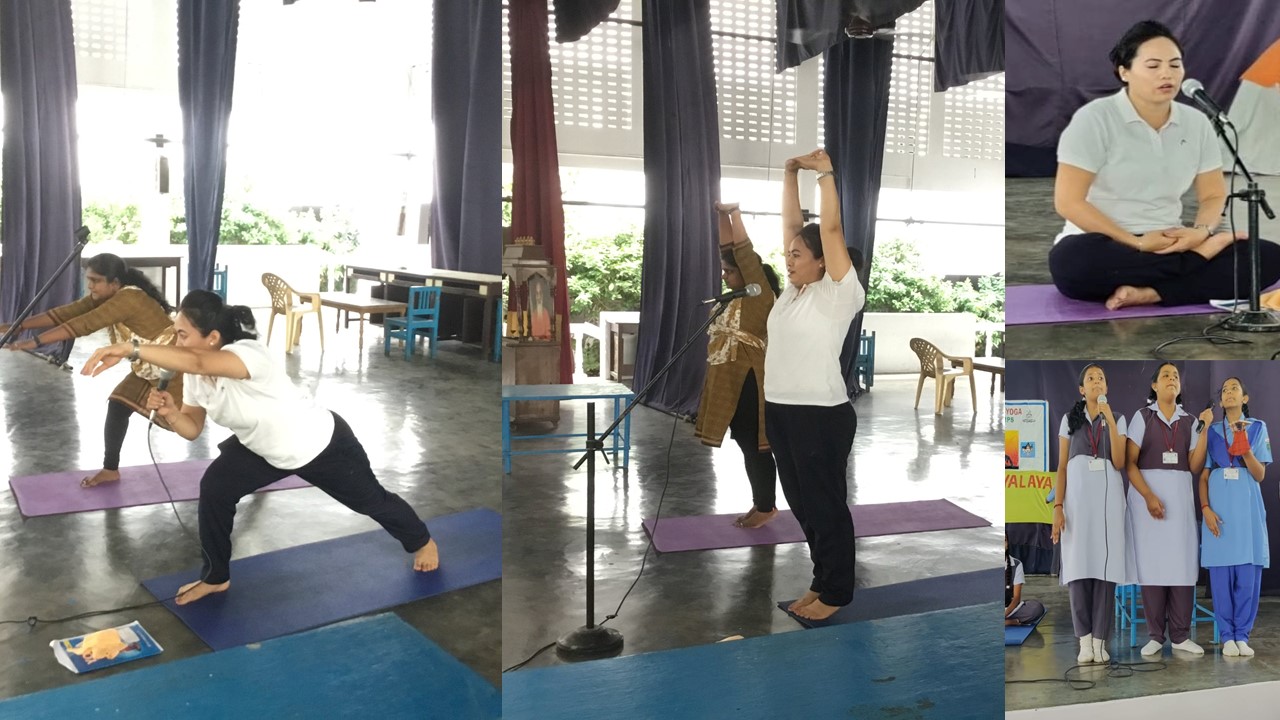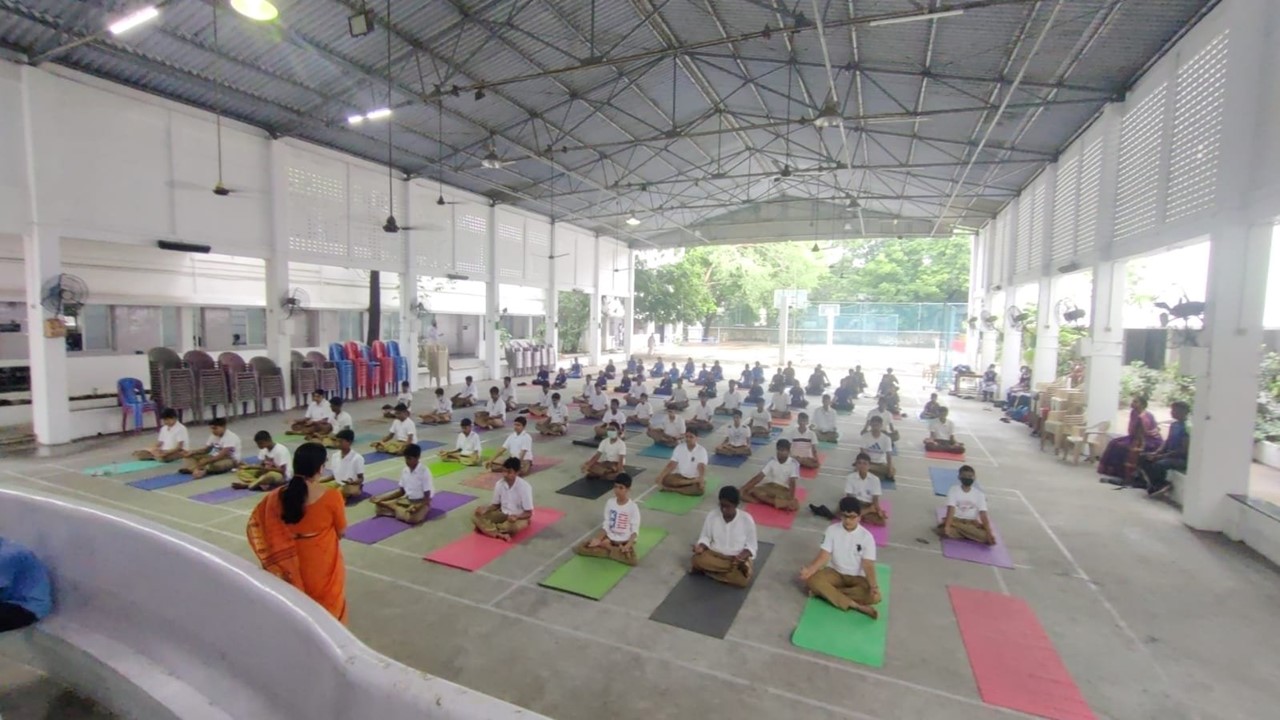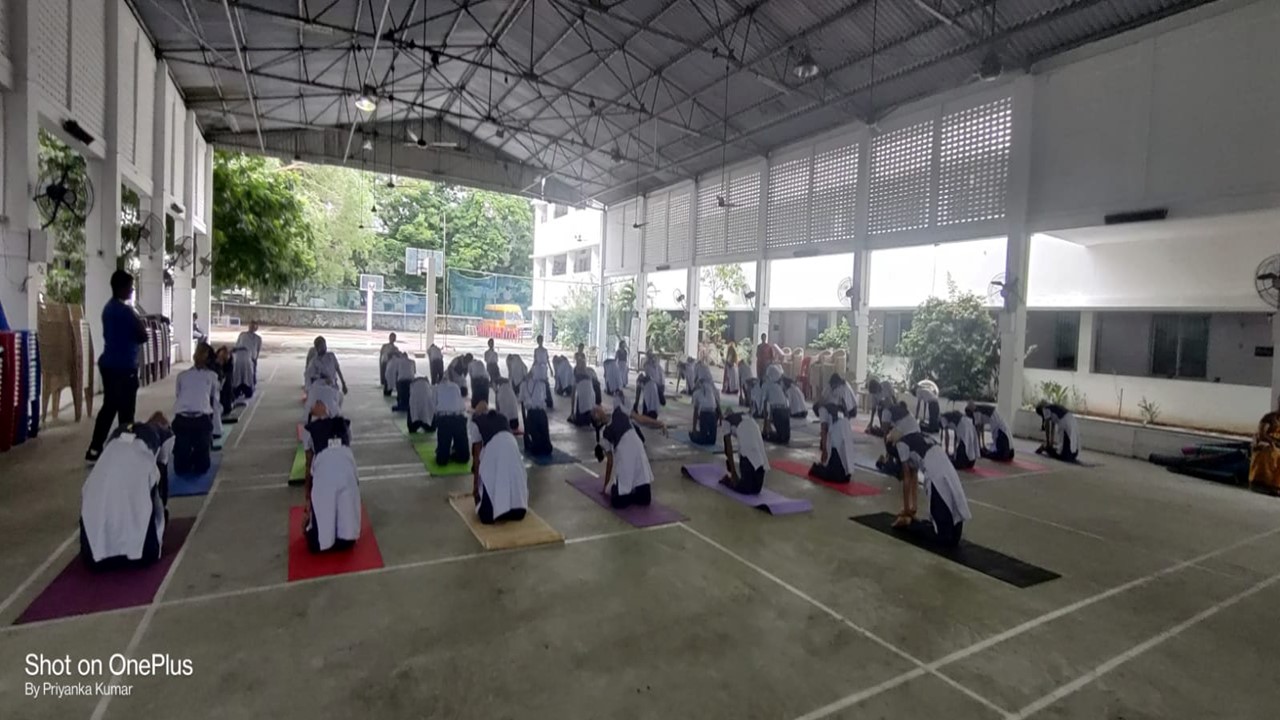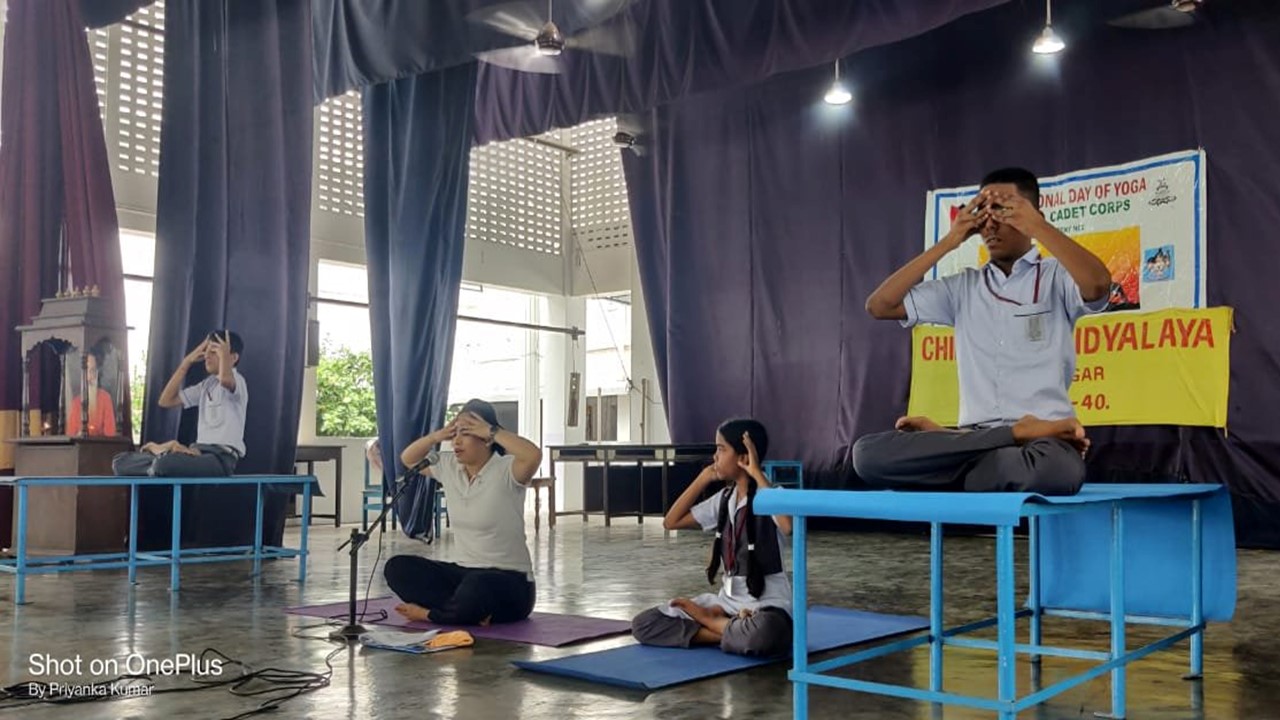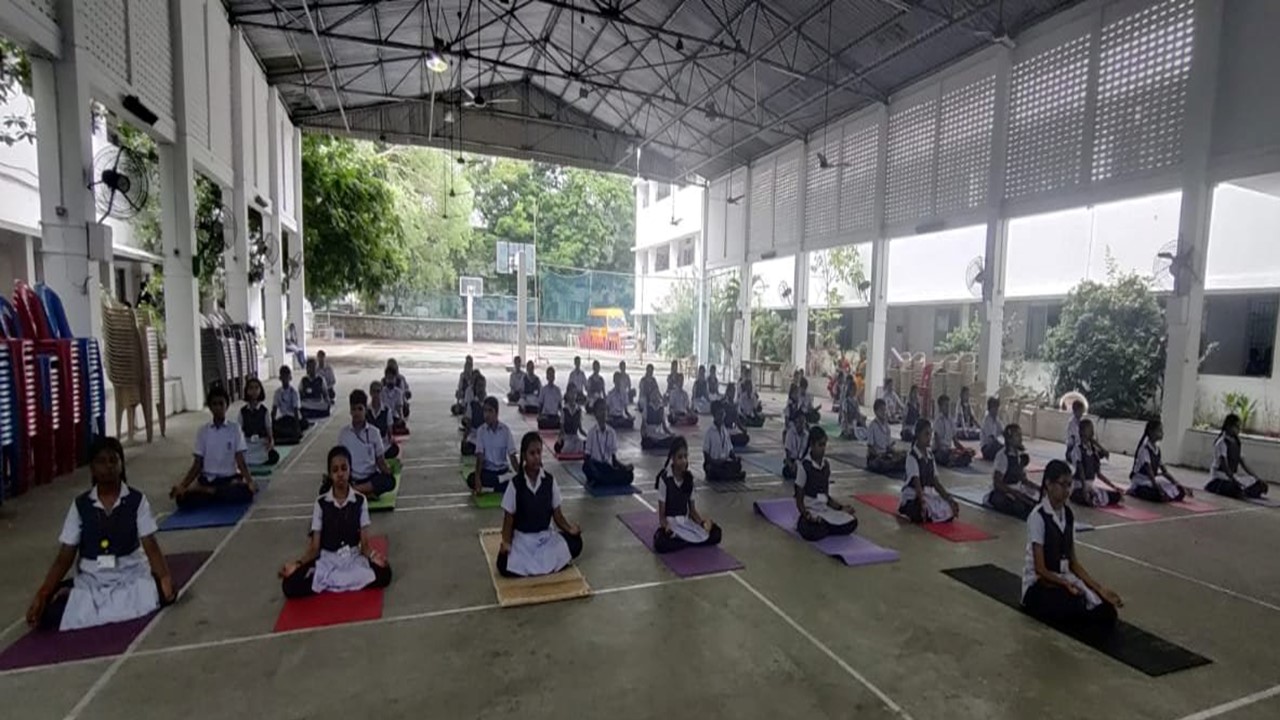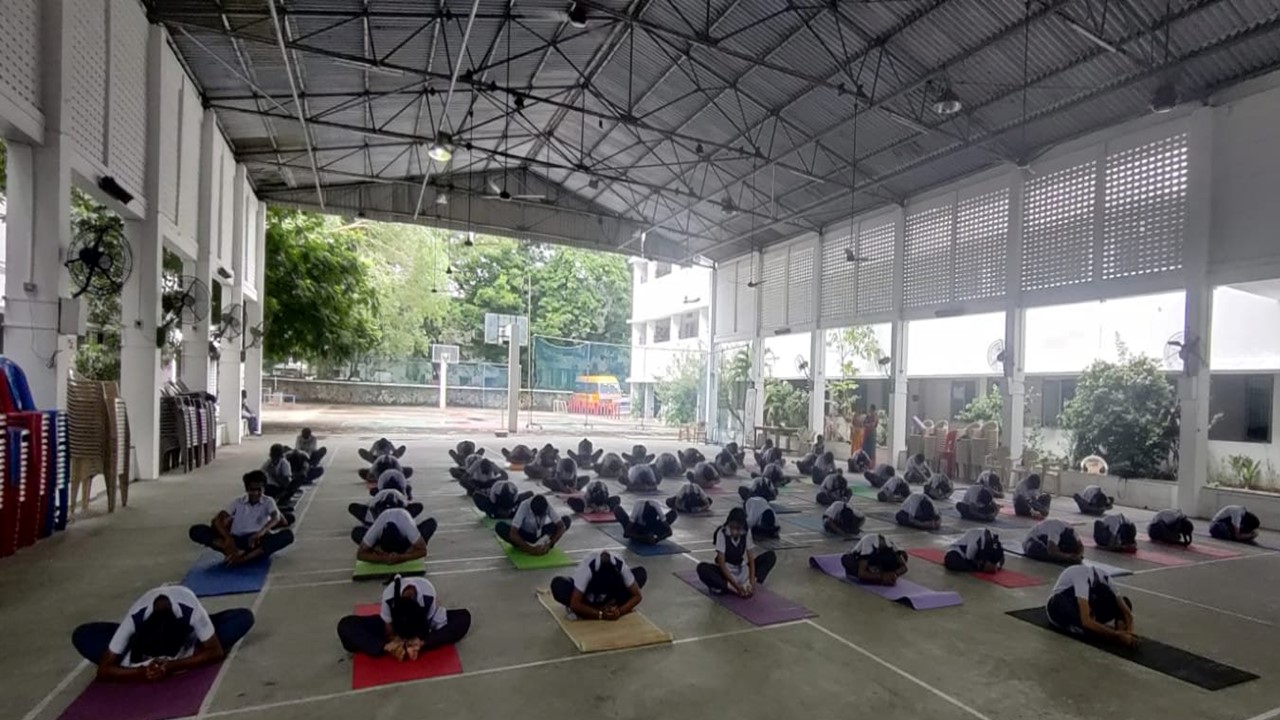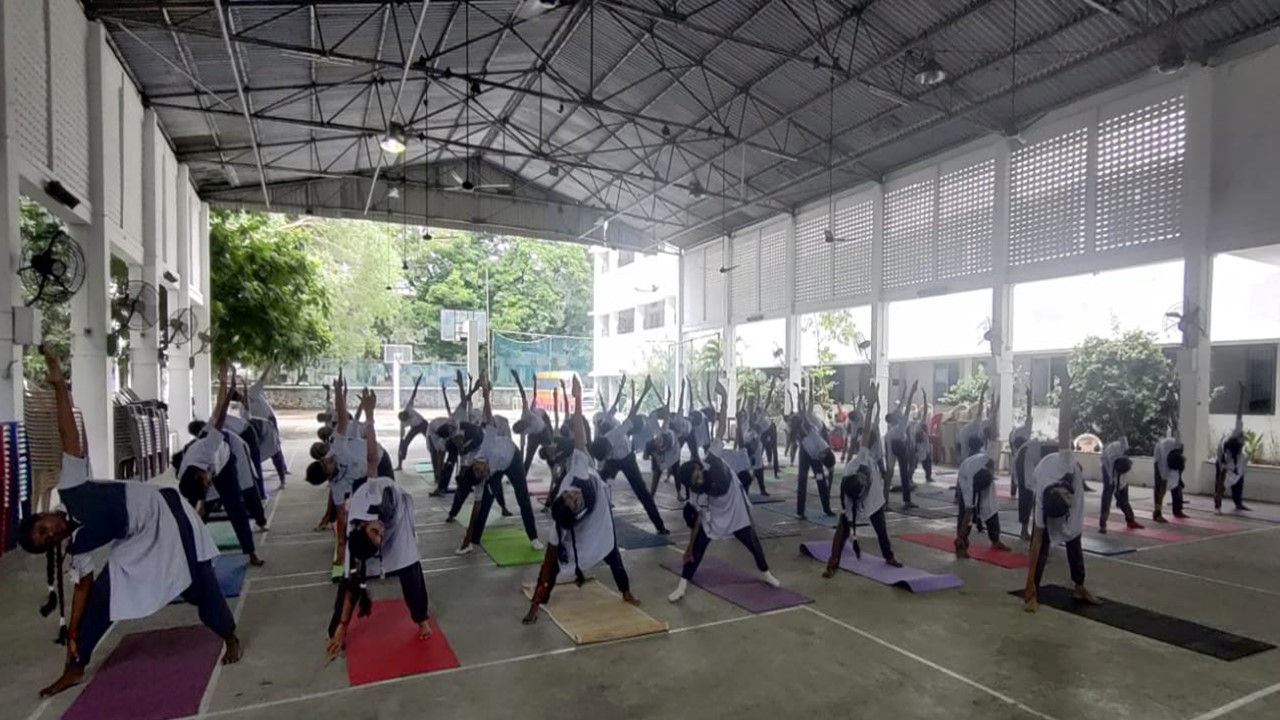 Guru Aradhana Day - 2022
The 27th Aradhana Day was observed in Chinmaya Vidyalaya, Annanagar with great reverence. August 3rd is a day of Sadhana – a special day in remembrance of Pujya Gurudev- Swami Chinmayananda, for the invaluable service rendered by him to mankind. Swami Mitrananda, the resident Spiritual Mentor at Chinmaya Mission Chennai, graced the occasion with his presence.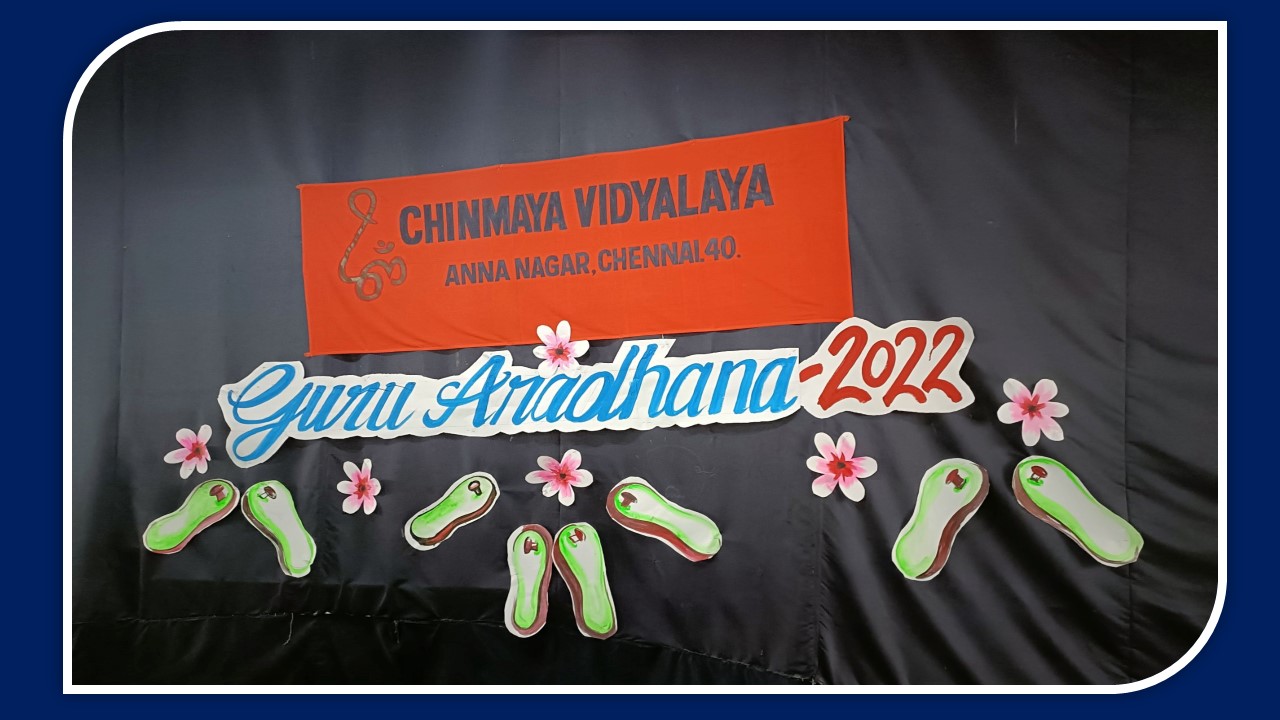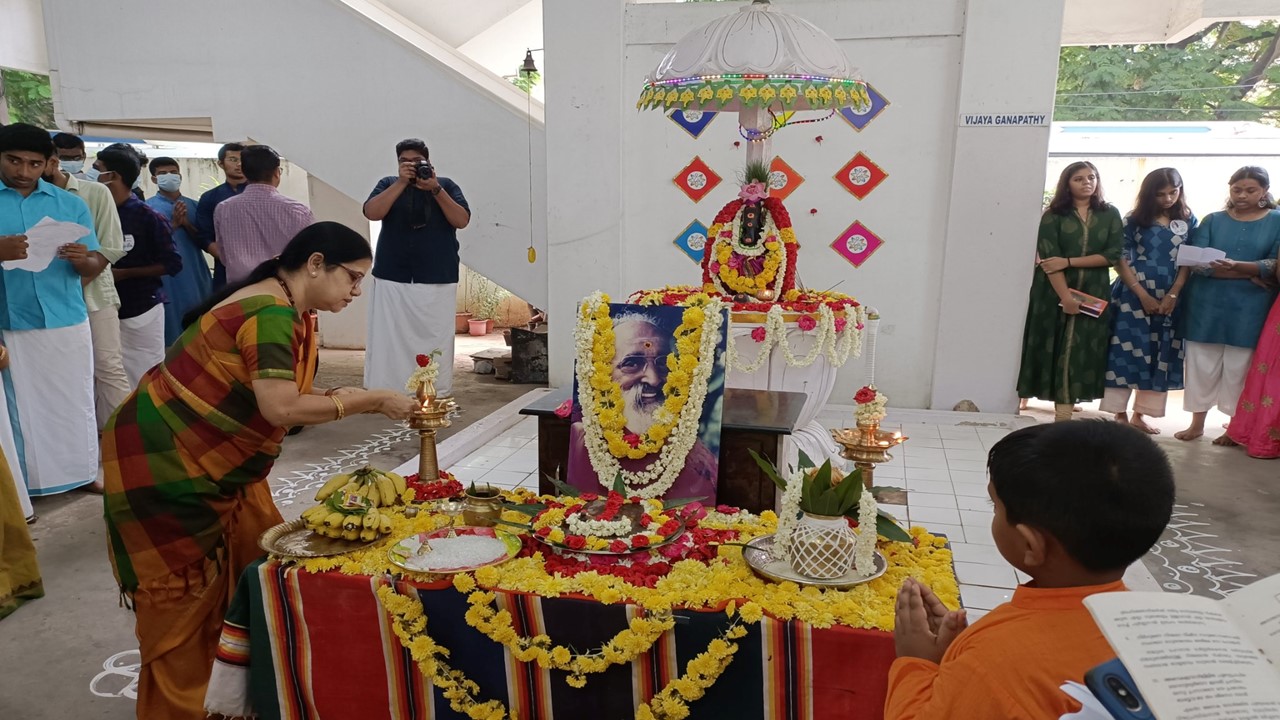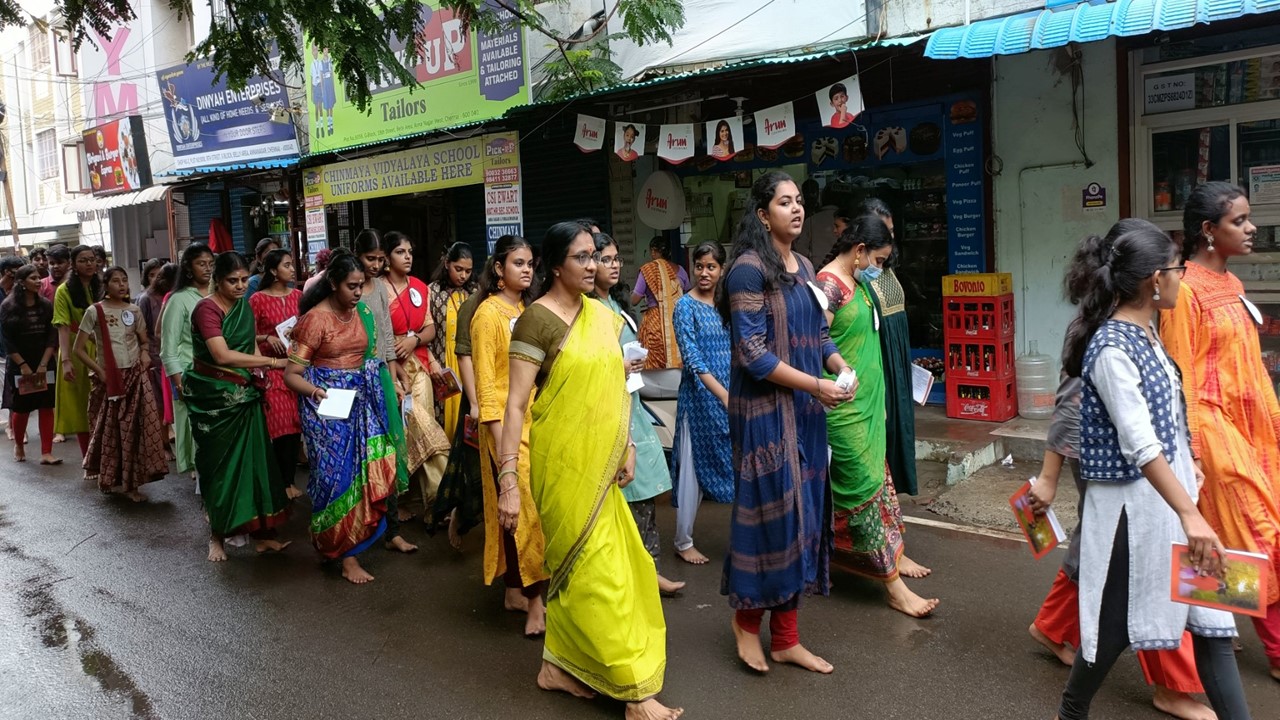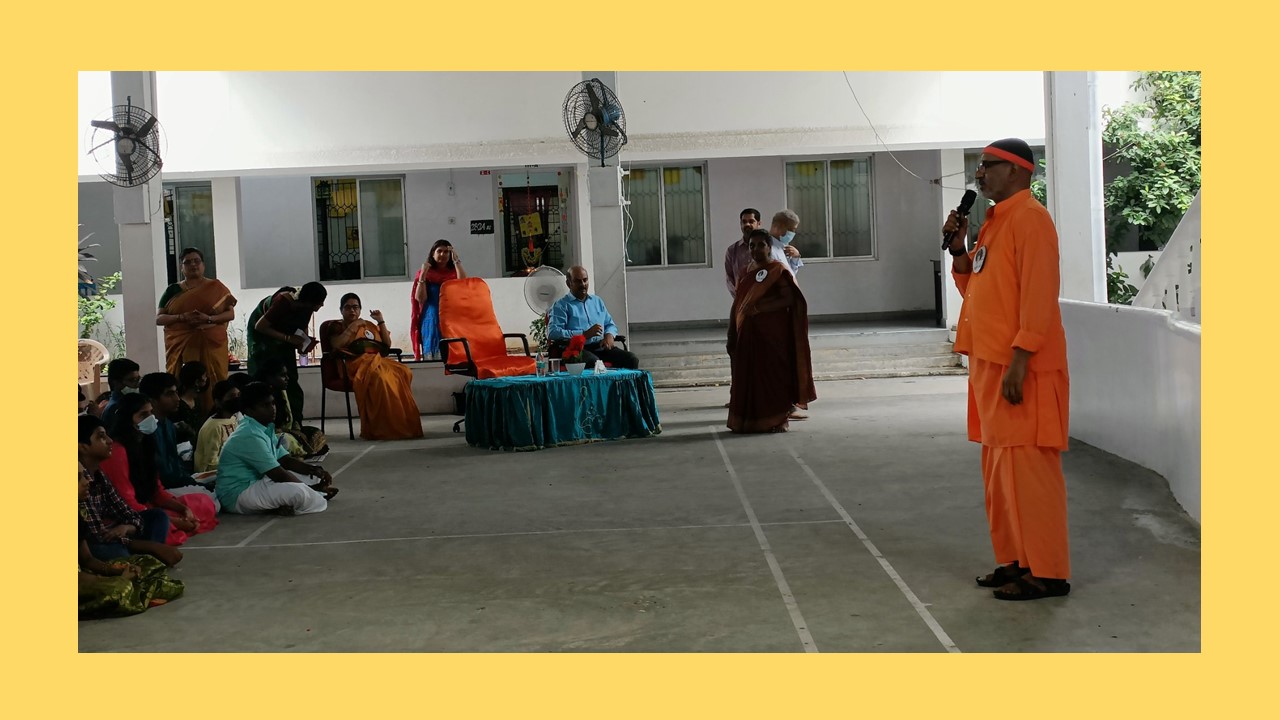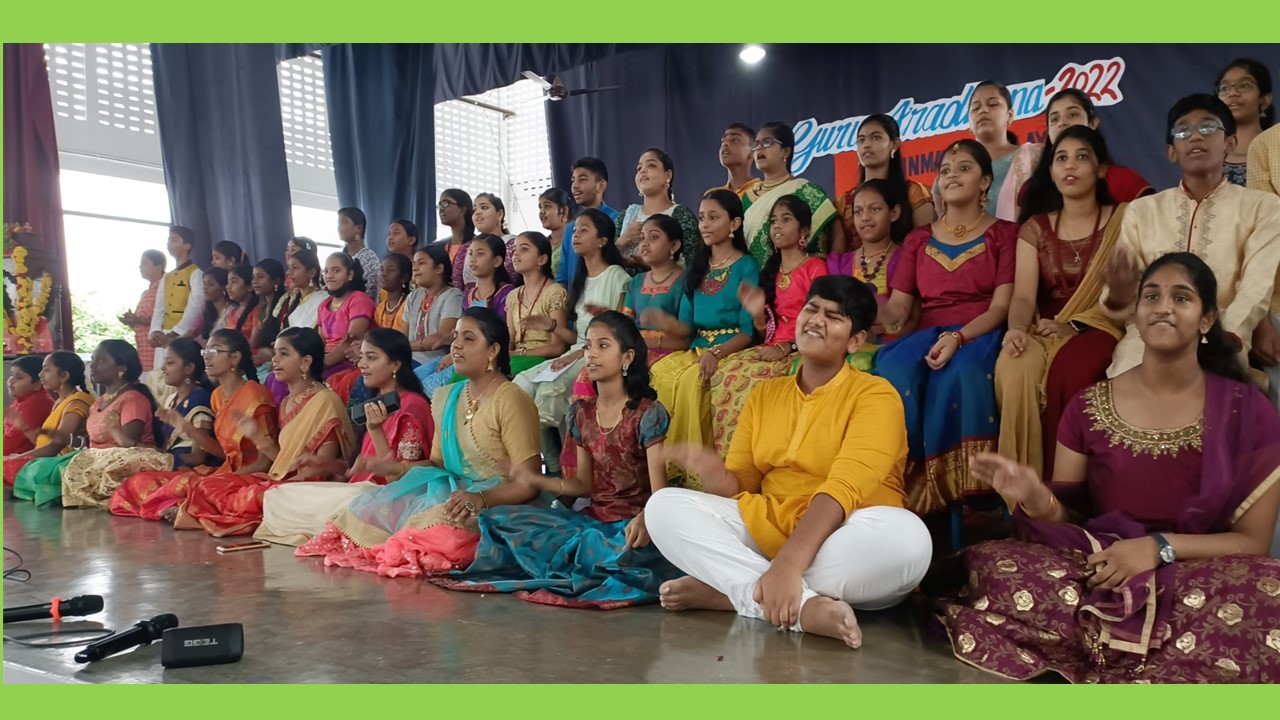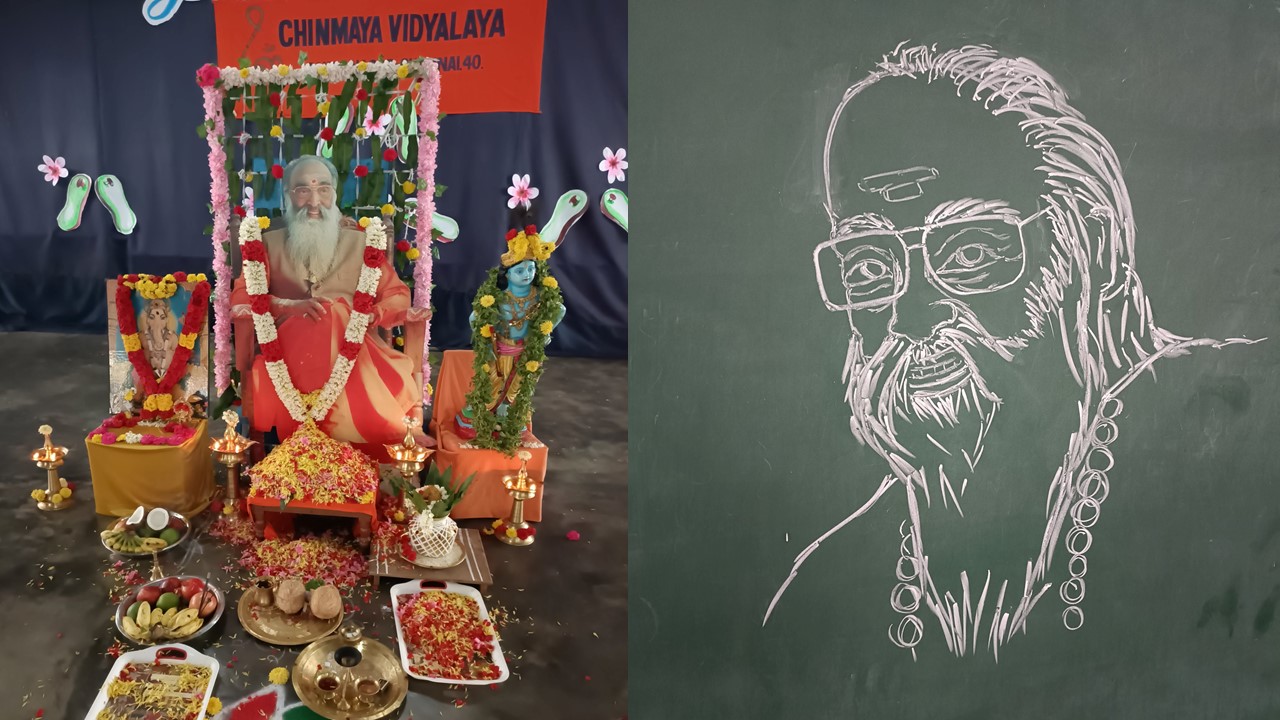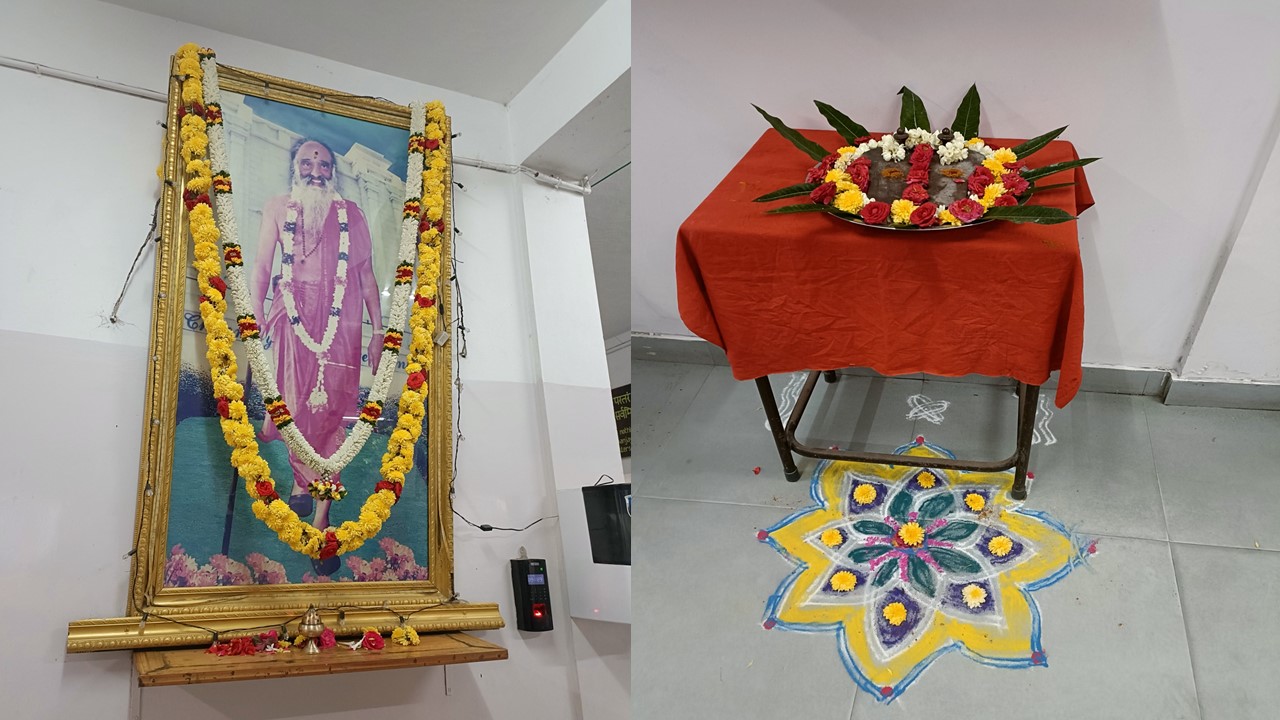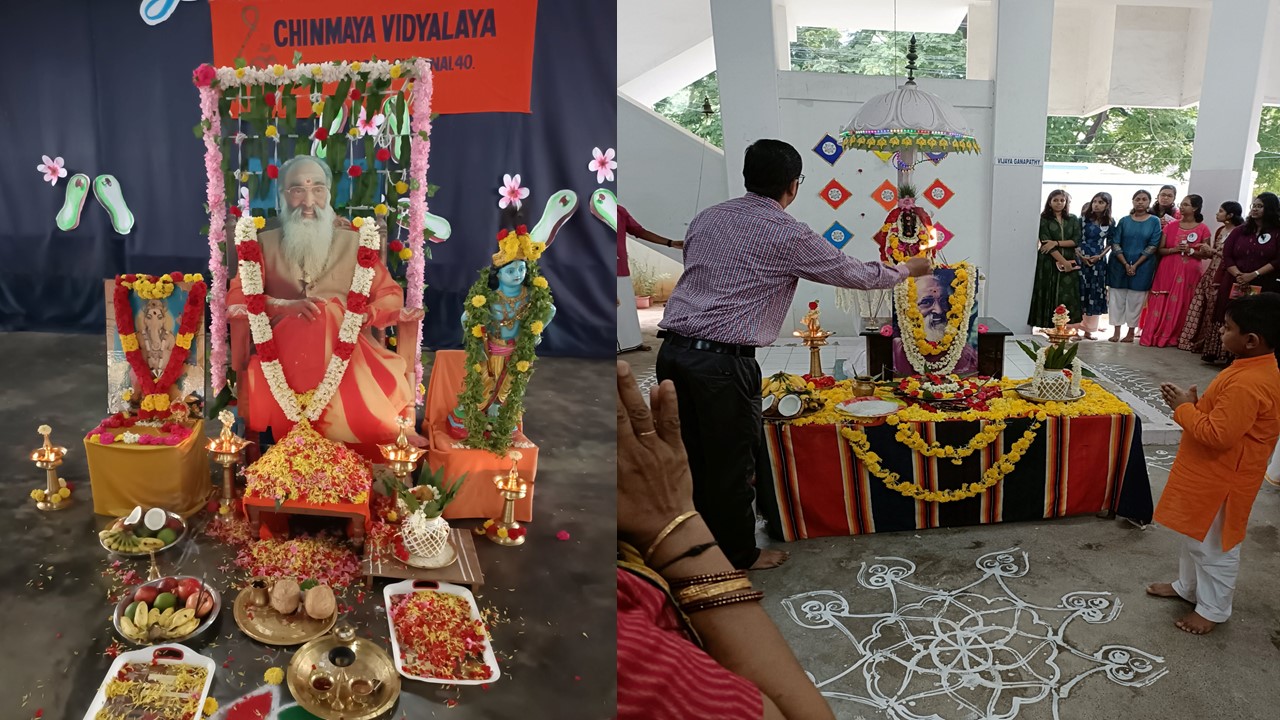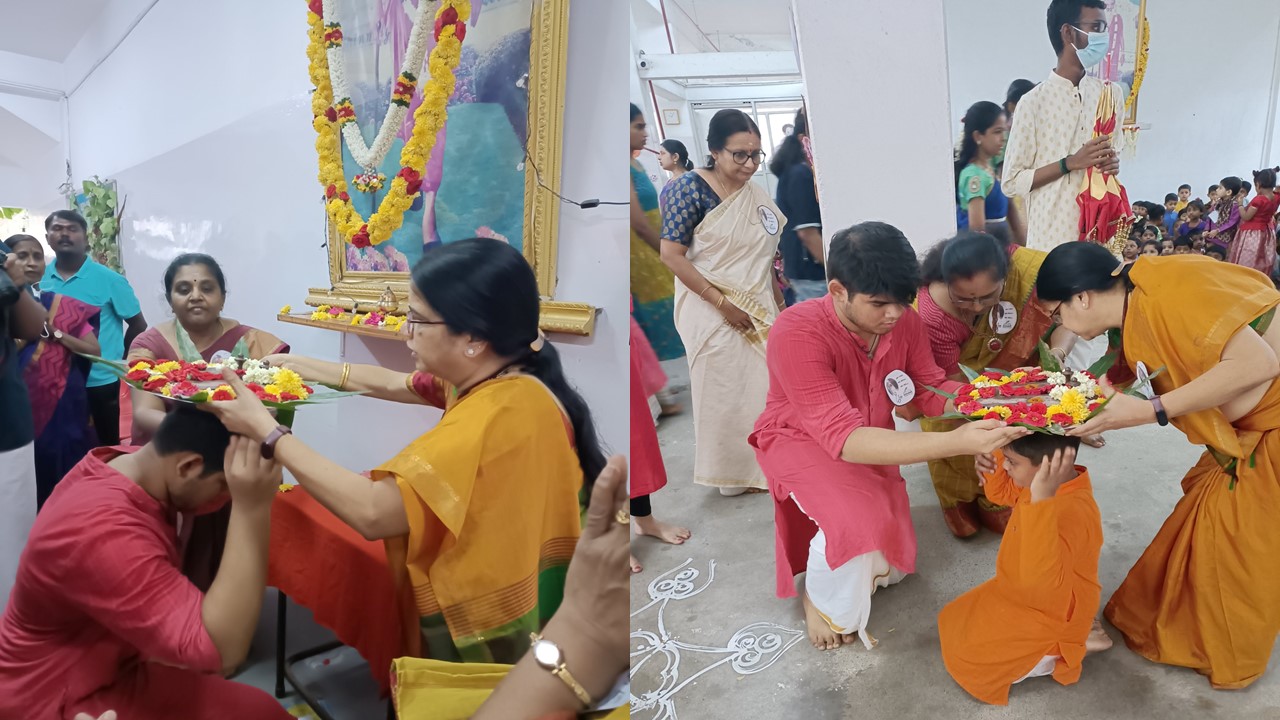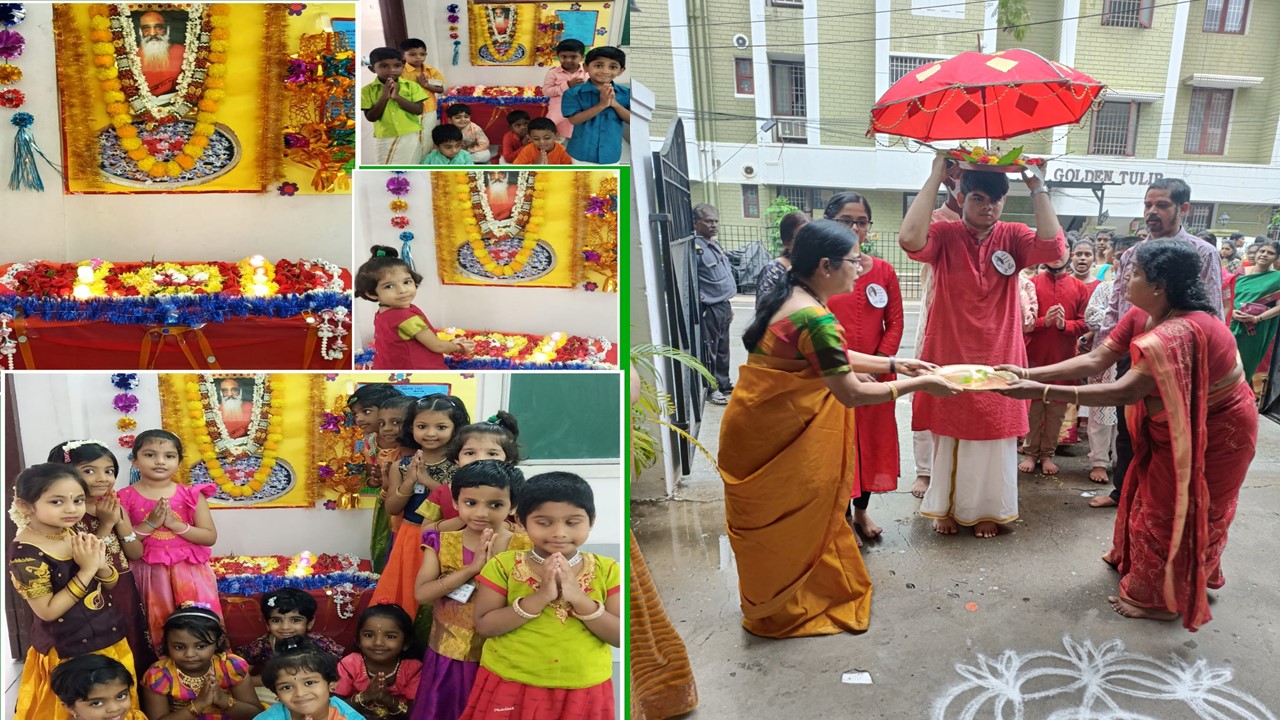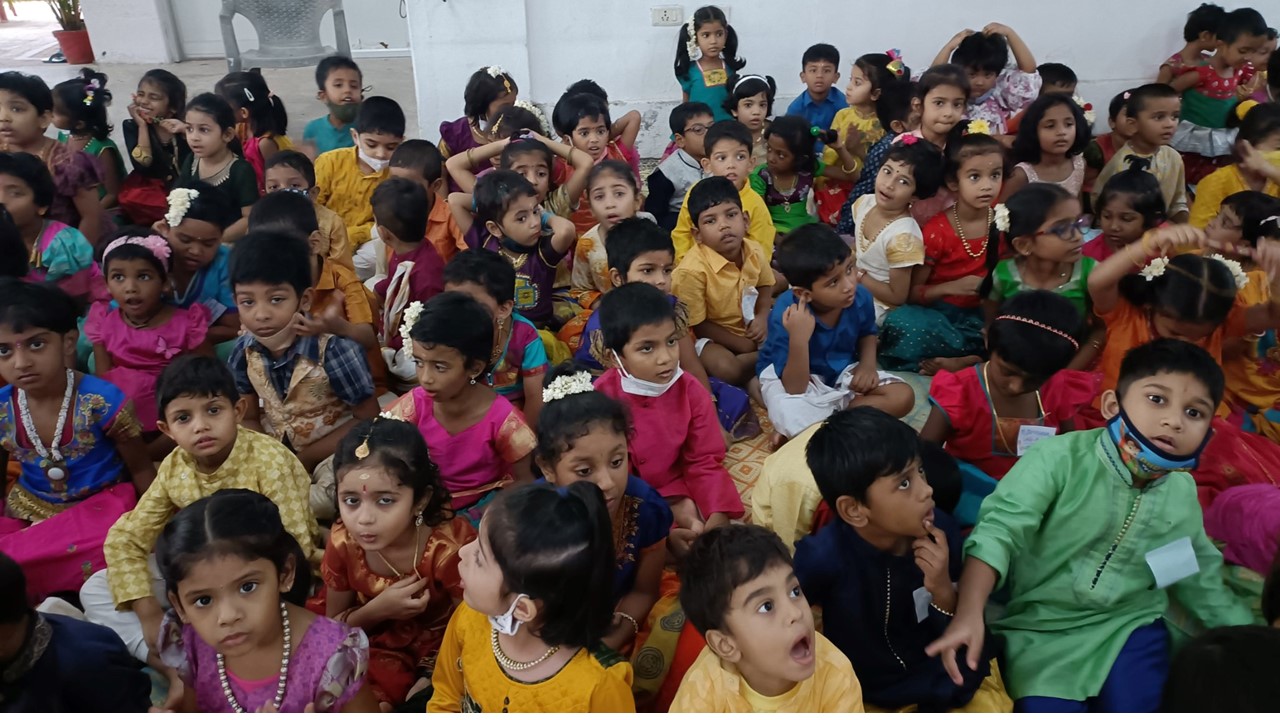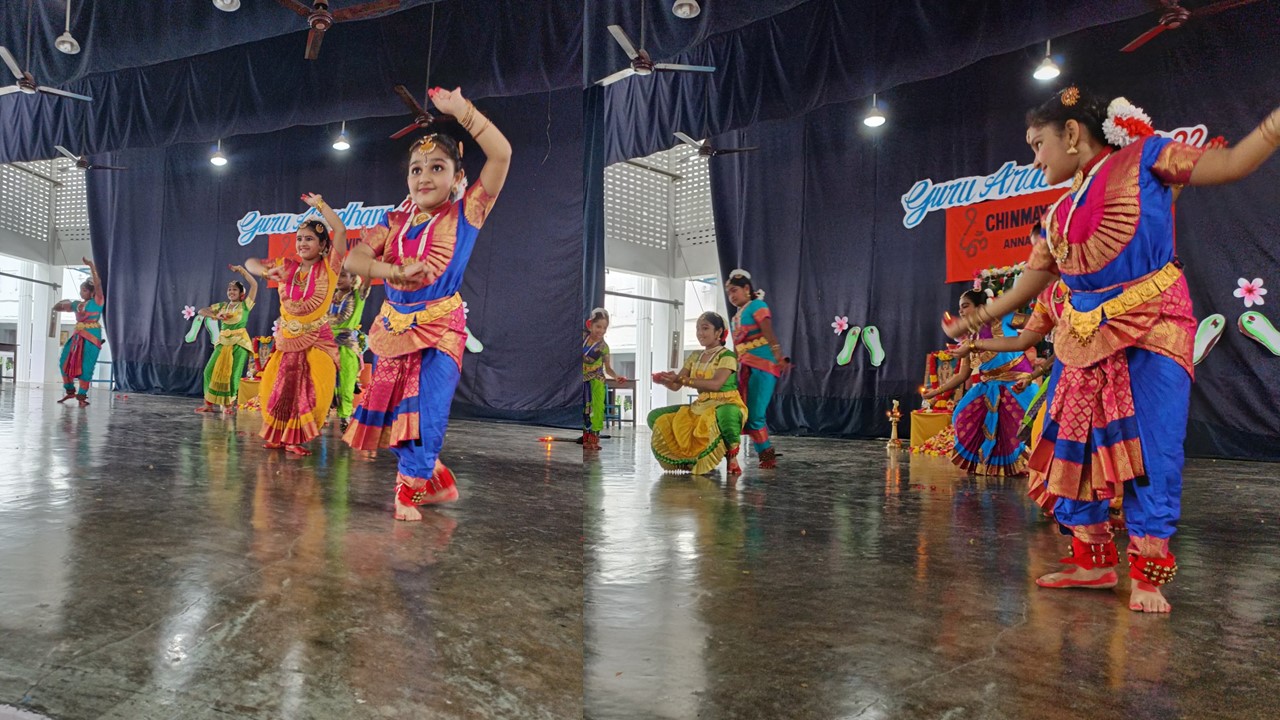 Guru Purnima - 2022
Guru Purnima was celebrated on 13th July 2022 to honour Guru-Shishya Parampara . Following the invocation by the school choir, Vyasa Ashtothra Namavali was read and Pooja was performed. The Pooja concluded with chanting of Gurustotram and bhajans on the divine glory of Guru Parambara by the high school students.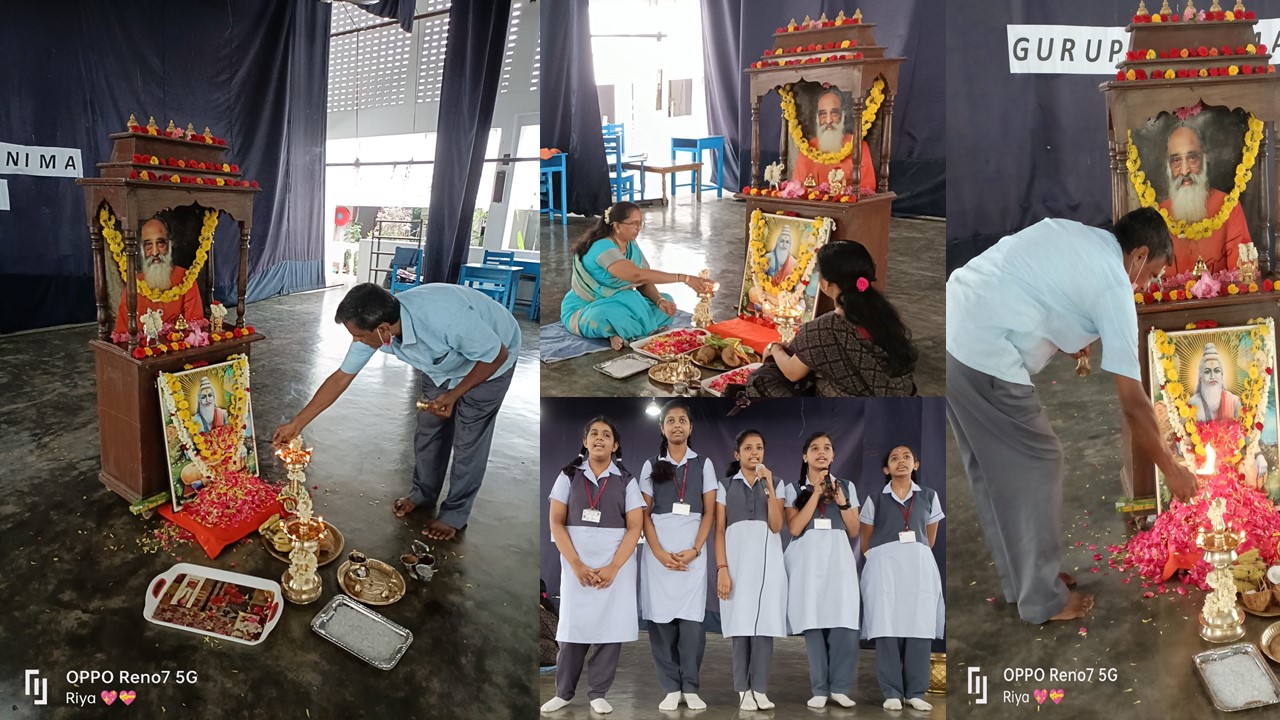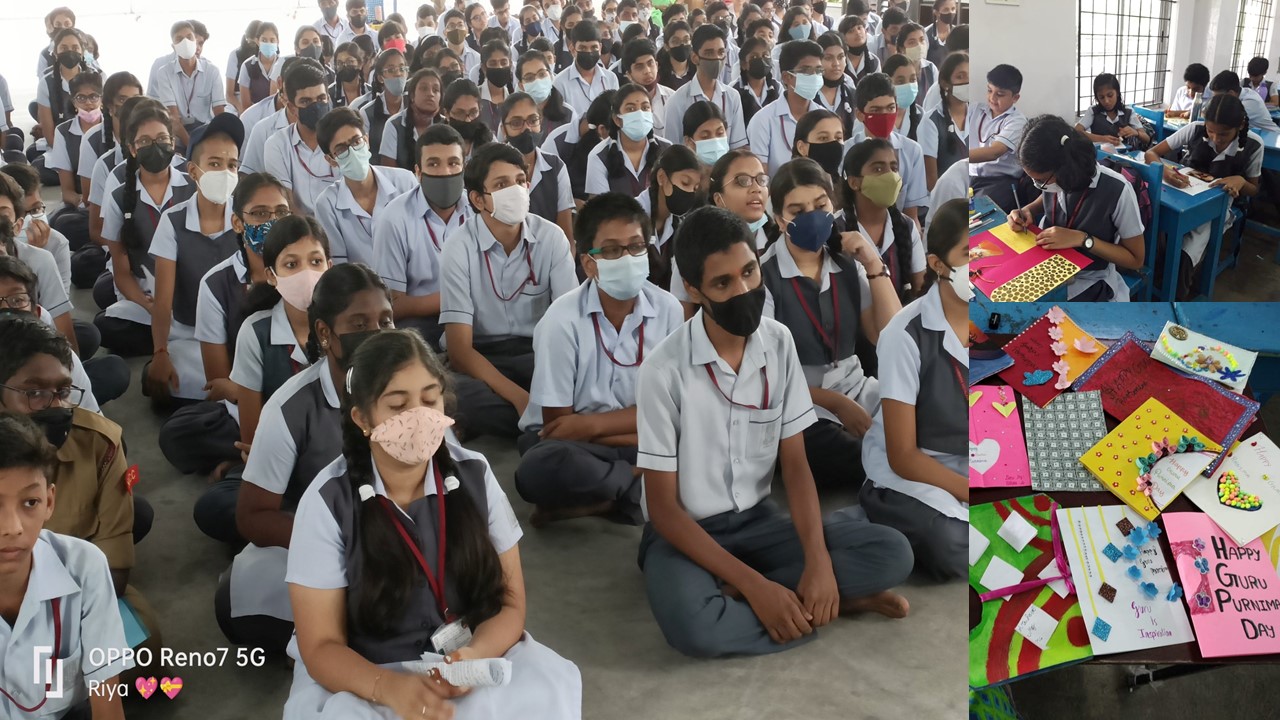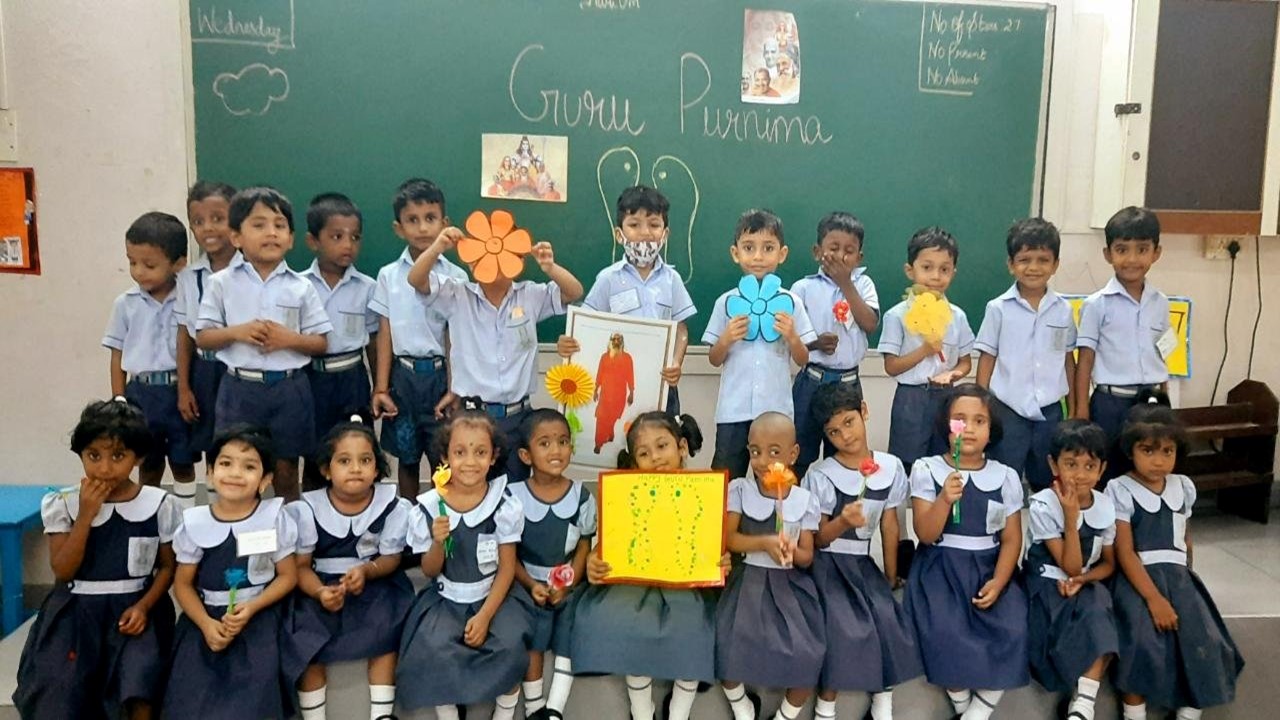 'Har Ghar Tiranga – 2022
'Har Ghar Tiranga' is a campaign under the aegis of Azadi Ka Amrit Mahotsav, to encourage people to bring the Tiranga home hoist it to mark the 75th year of India's Independence. All the students of our school hoisted the tricolour atop their houses and took a selfie. These selfies were then made into a collage and displayed outside their classes. A flex banner displaying the best 75 selfies was proudly exhibited in school. Also 75 flags were displayed in the school to commemorate the 75th Independence Day. This initiative invoked the feeling of patriotism in the hearts of all the students and also promoted awareness about the Indian National Flag.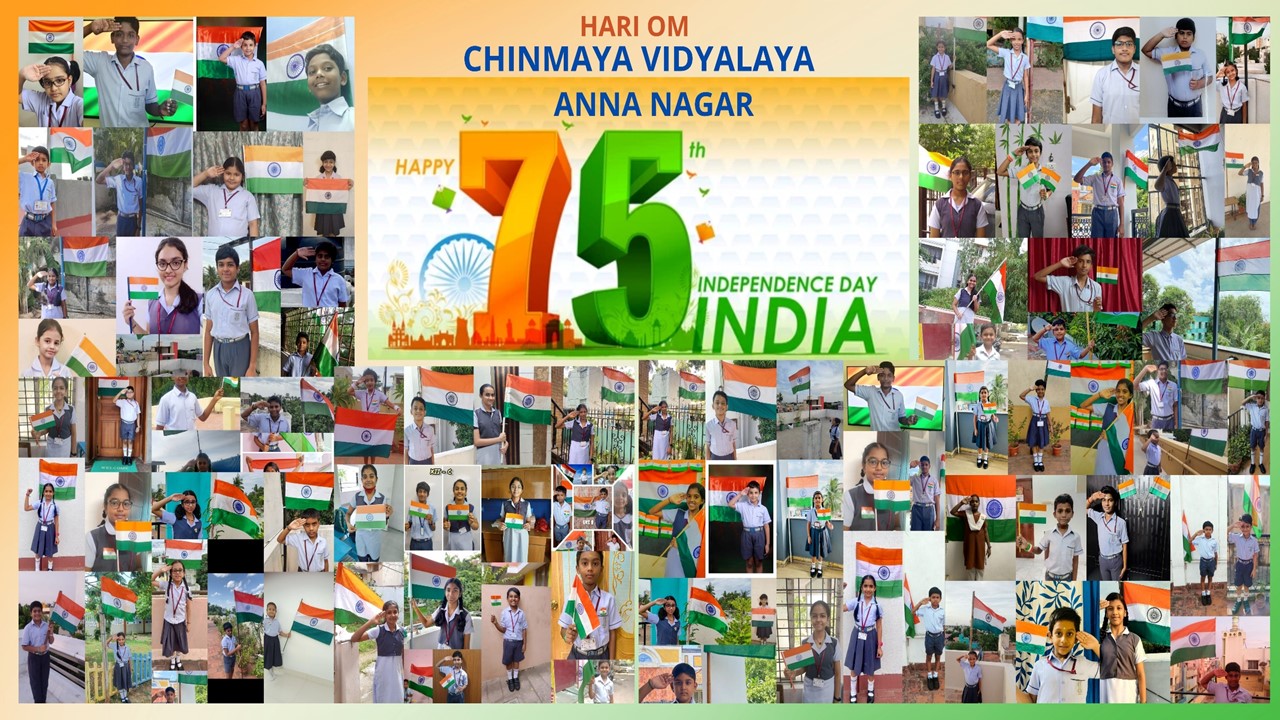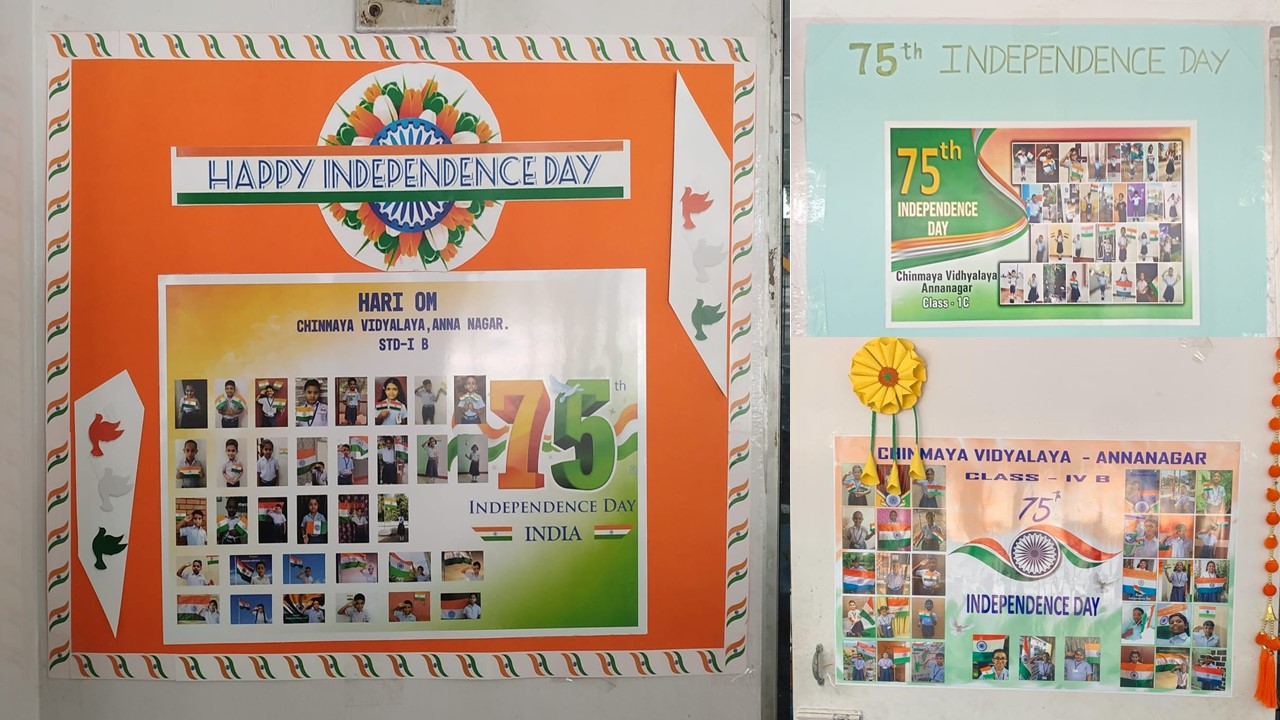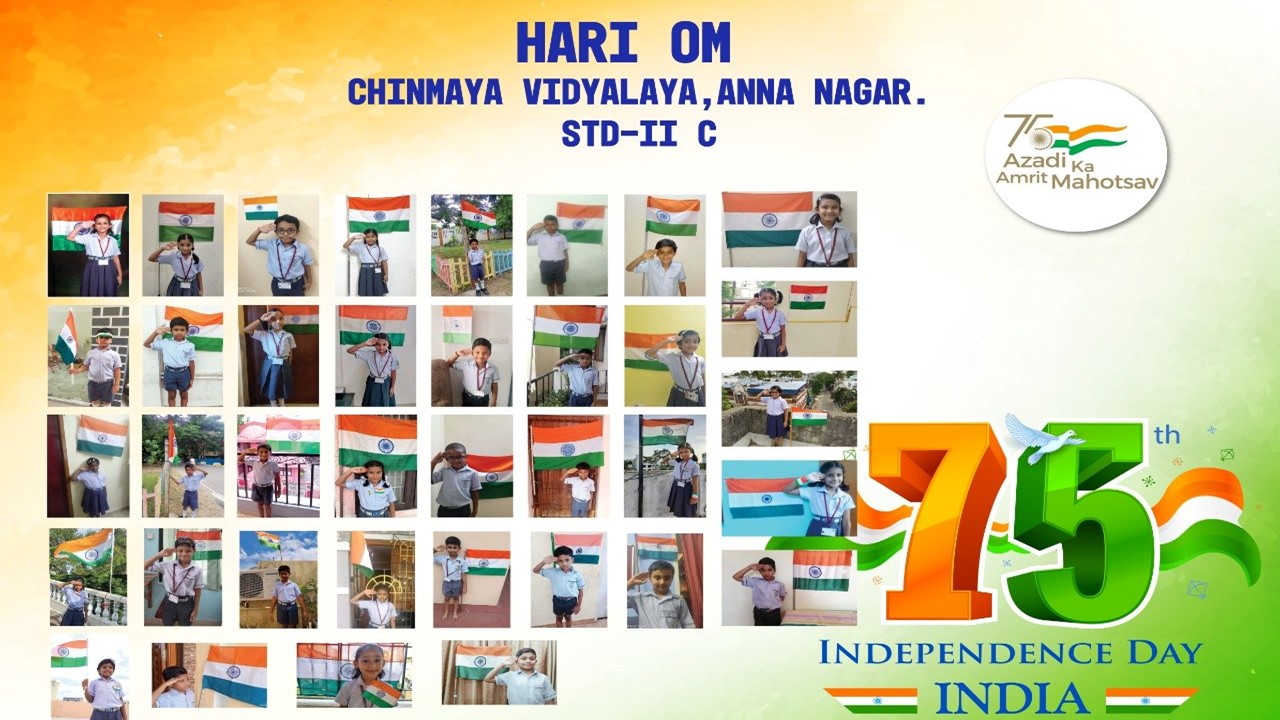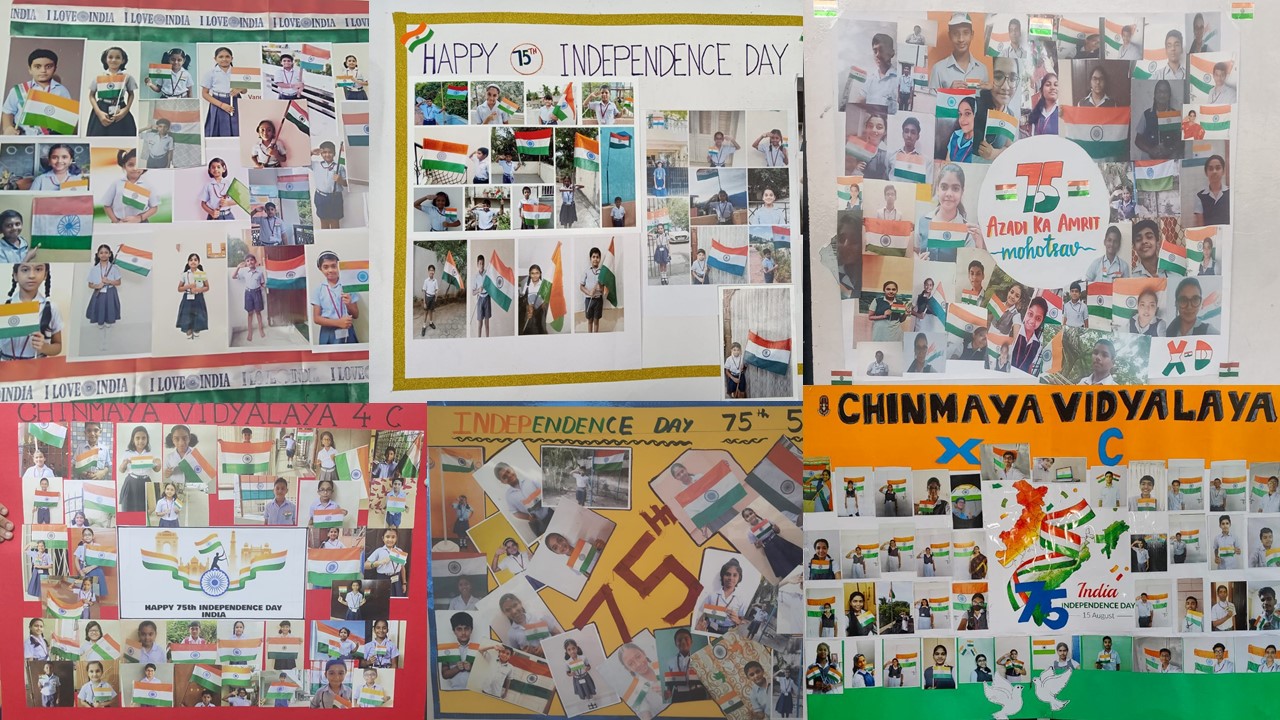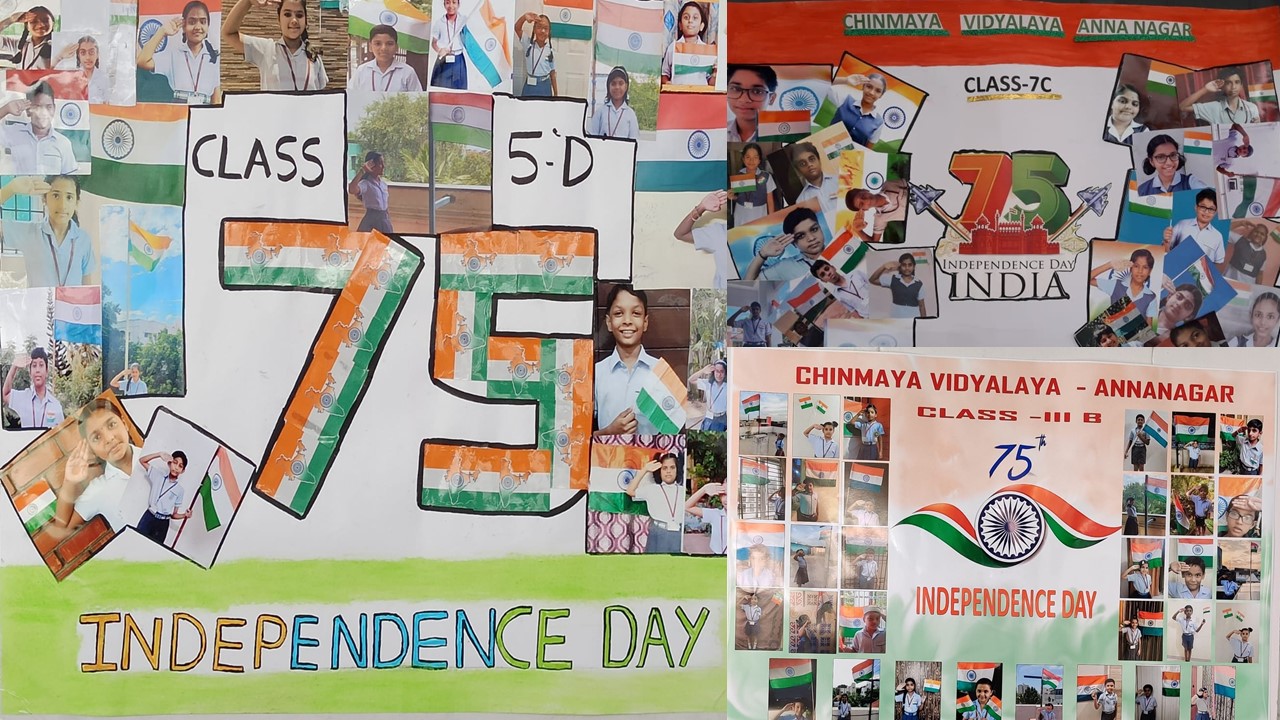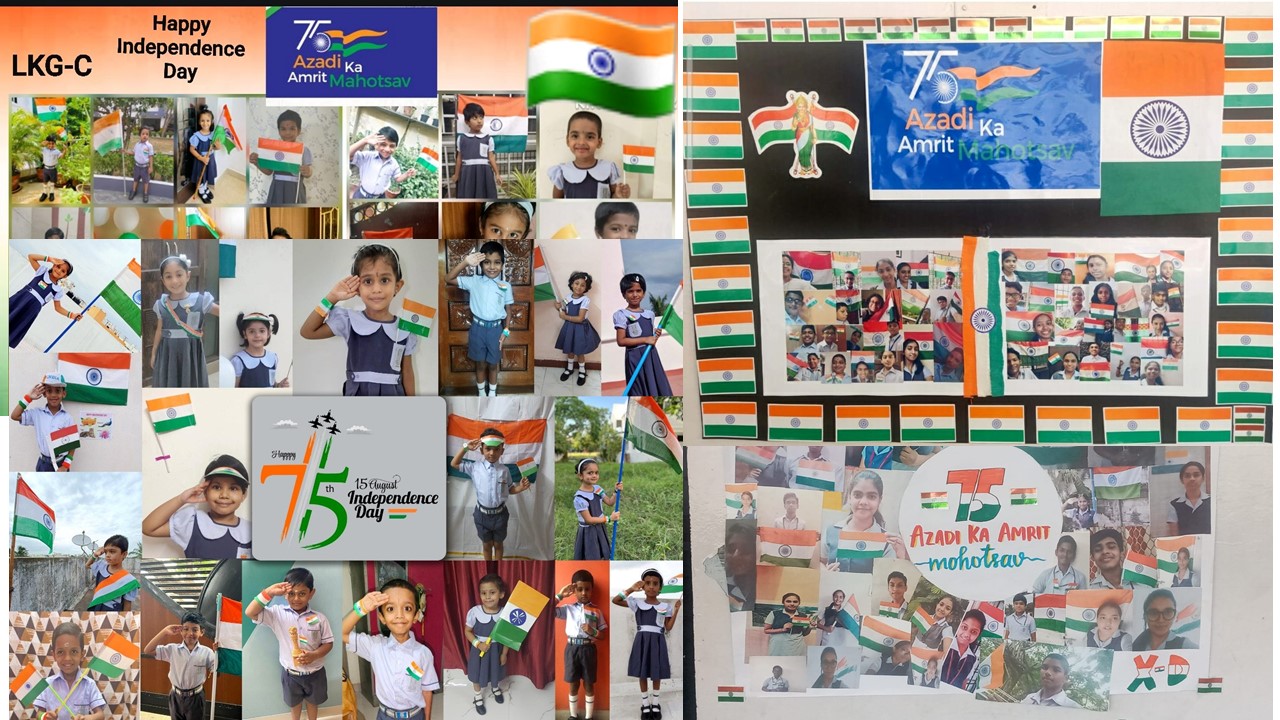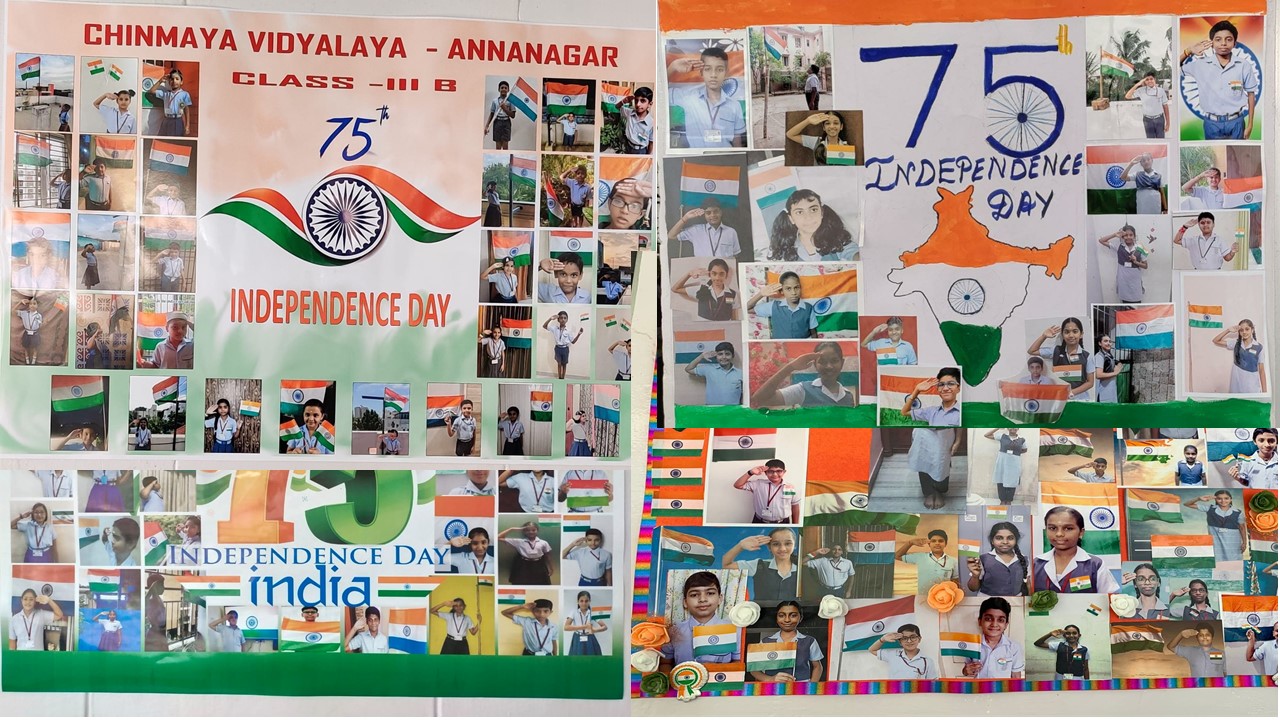 Azadi Ka Amrit Mahotsav
Azadi ka Amrit Mahotsav or the 75th Anniversary of Indian Independence is being celebrated in India with great enthusiasm. In connection with this, a cycle rally was staged on 13.08.2022, in which NCC Cadets, Scouts and Guides and student council members participated. These 75 students cycled from our school to 3rd Main road and back, shouting 'Vande Mataram', 'Jai Hind' and wishing everyone a very happy Independence Day. The rally generated a lot of interest and many people came out to witness it. All of them promised to celebrate this 75th Independence Day with patriotic fervour. Some of our teachers too participated in this event to create an awareness about the 75th Independence Day.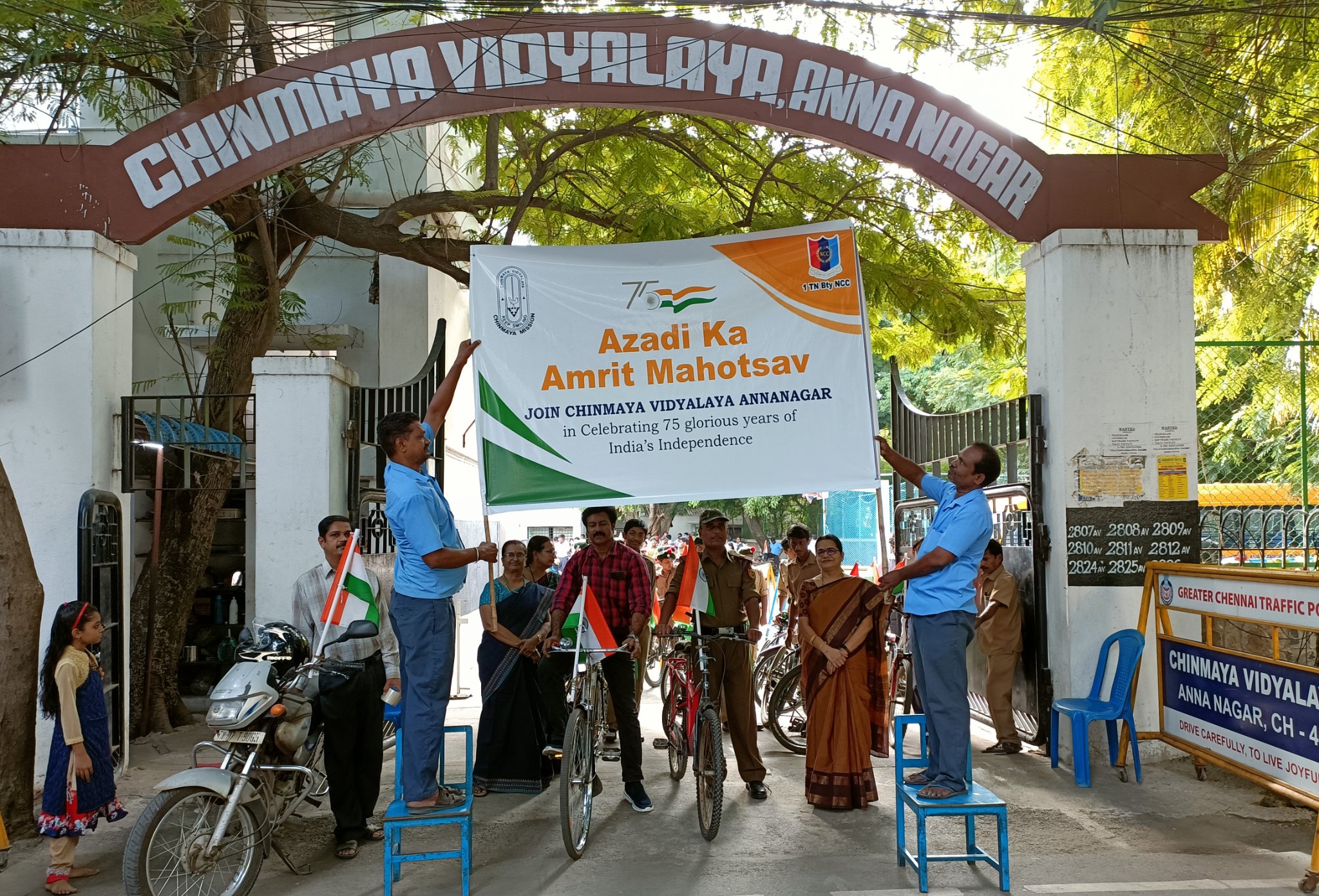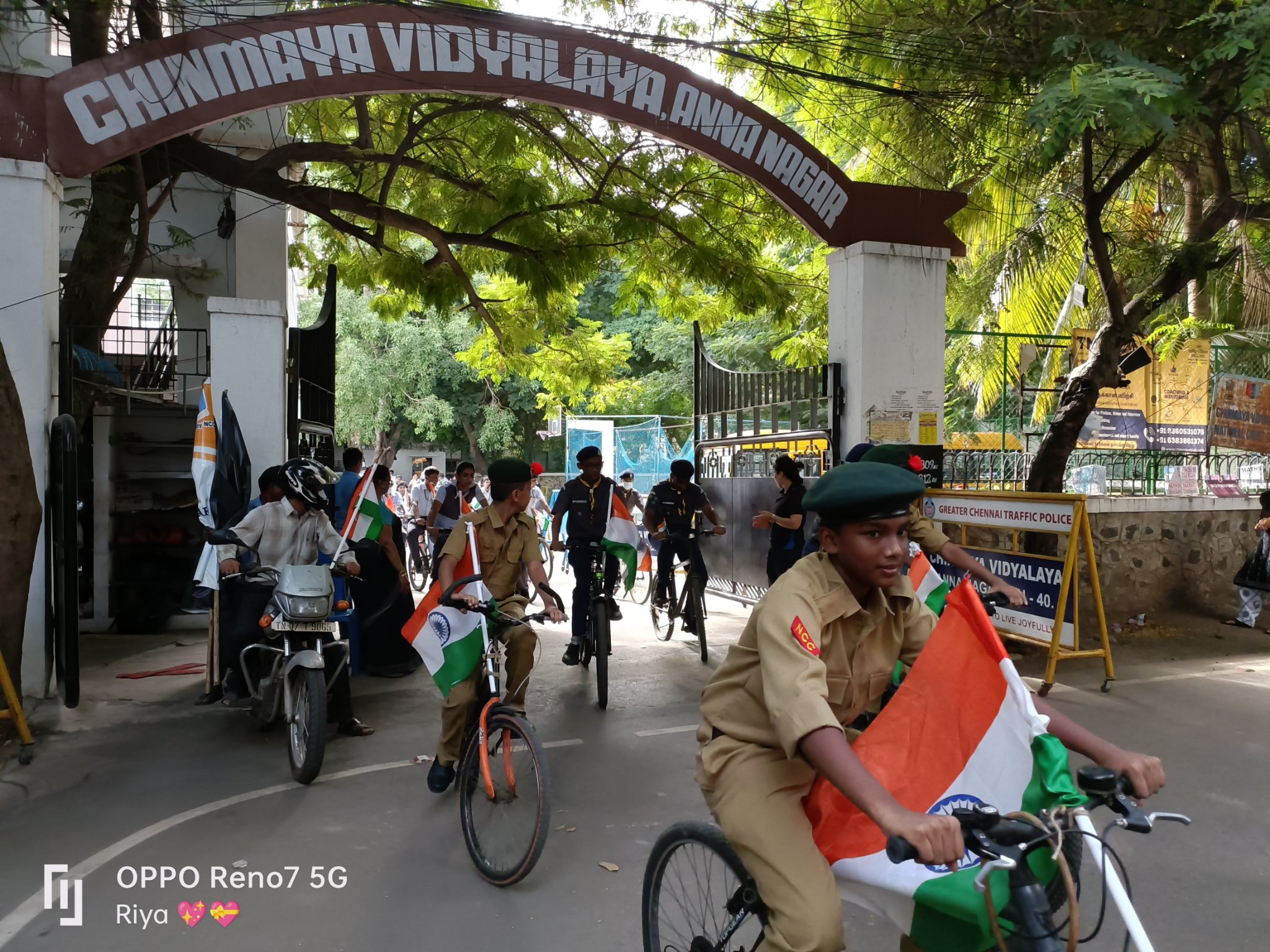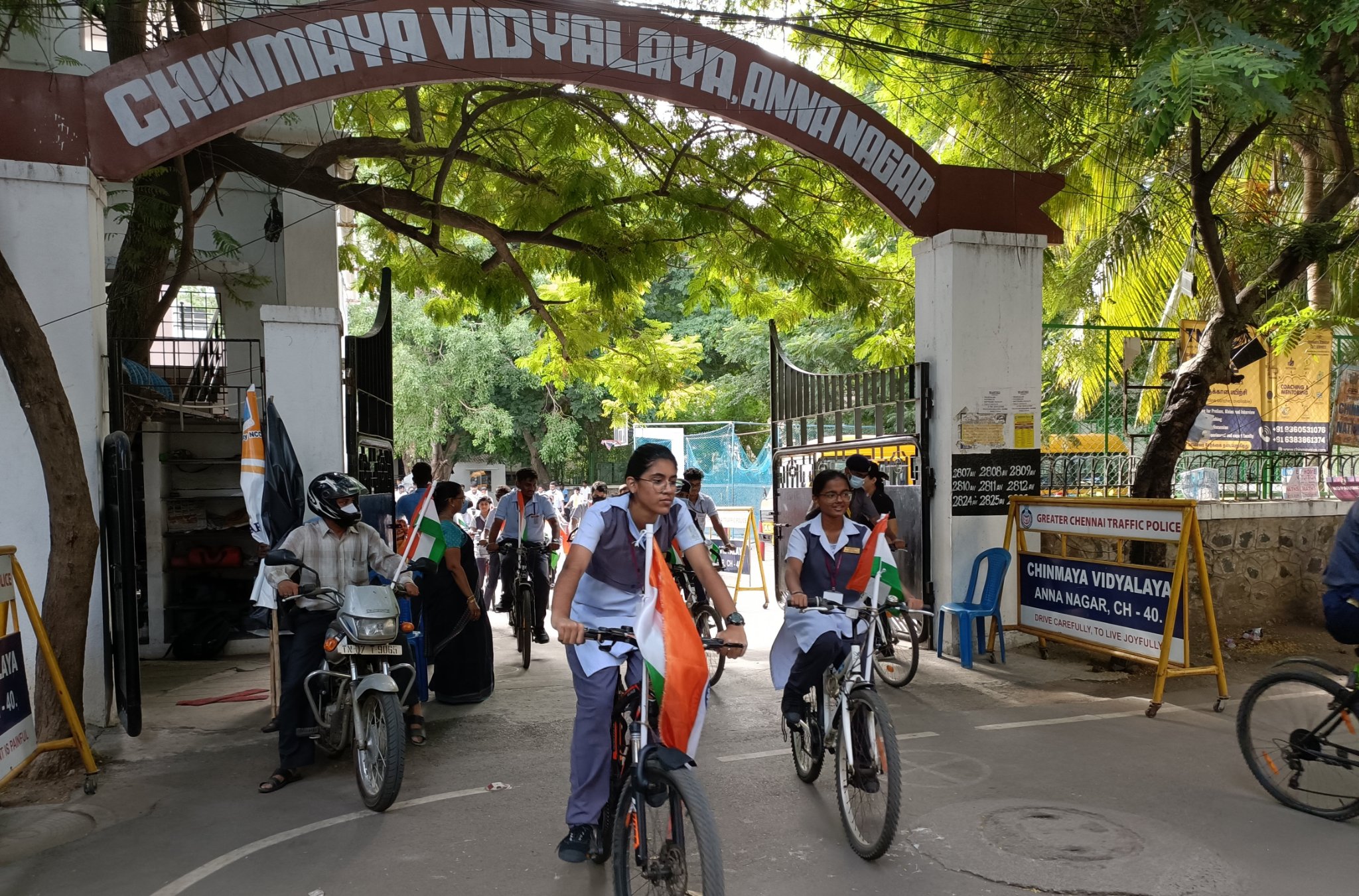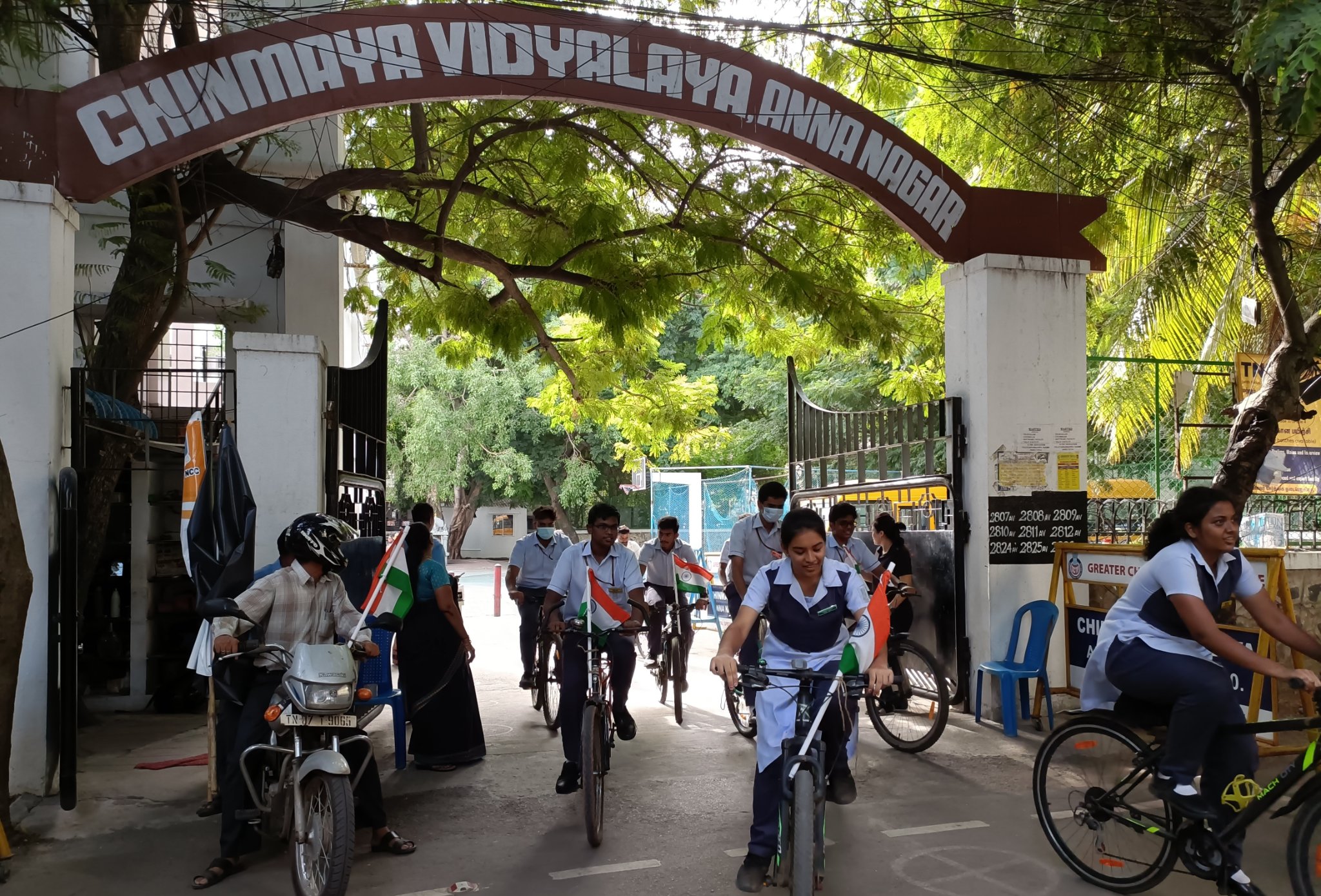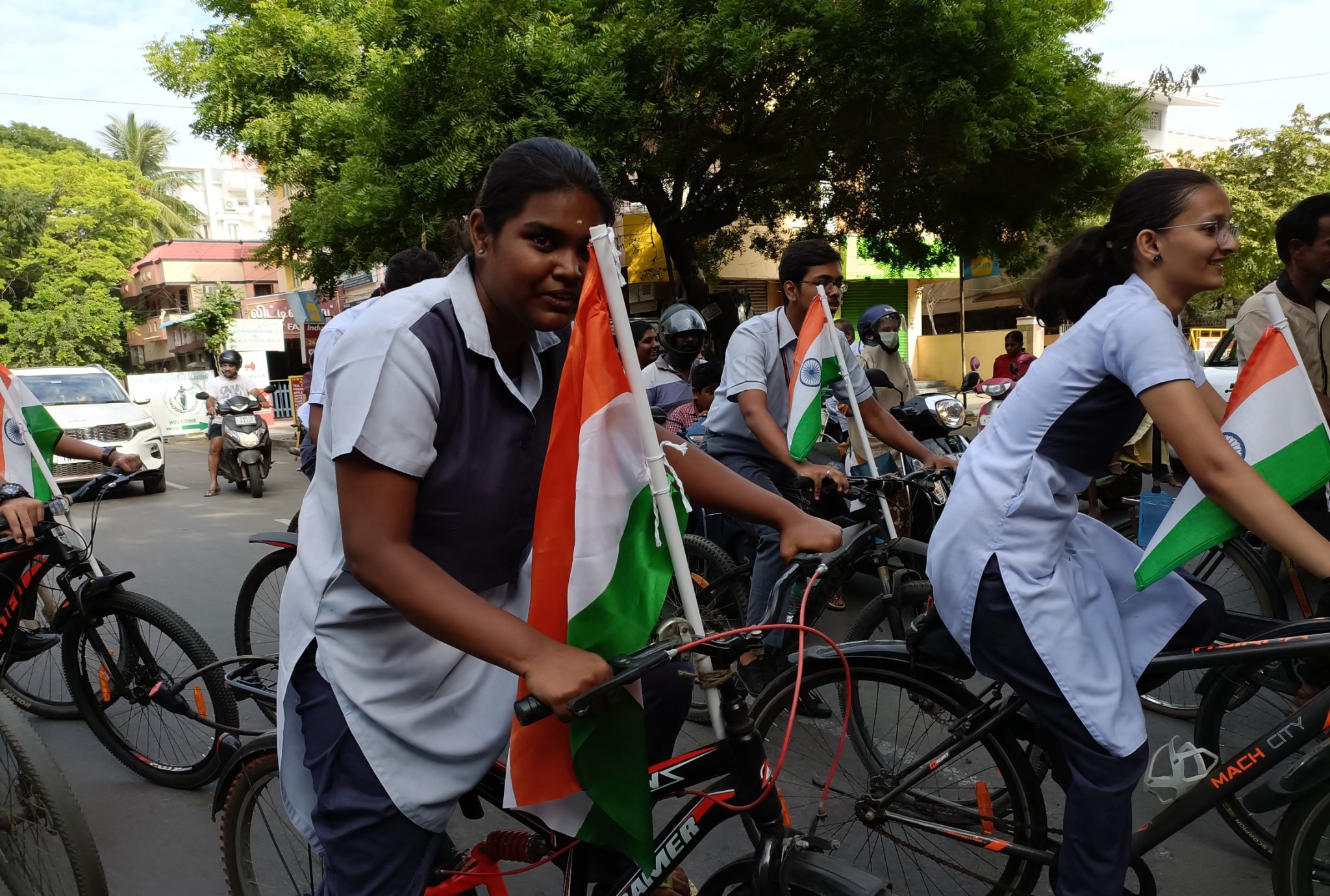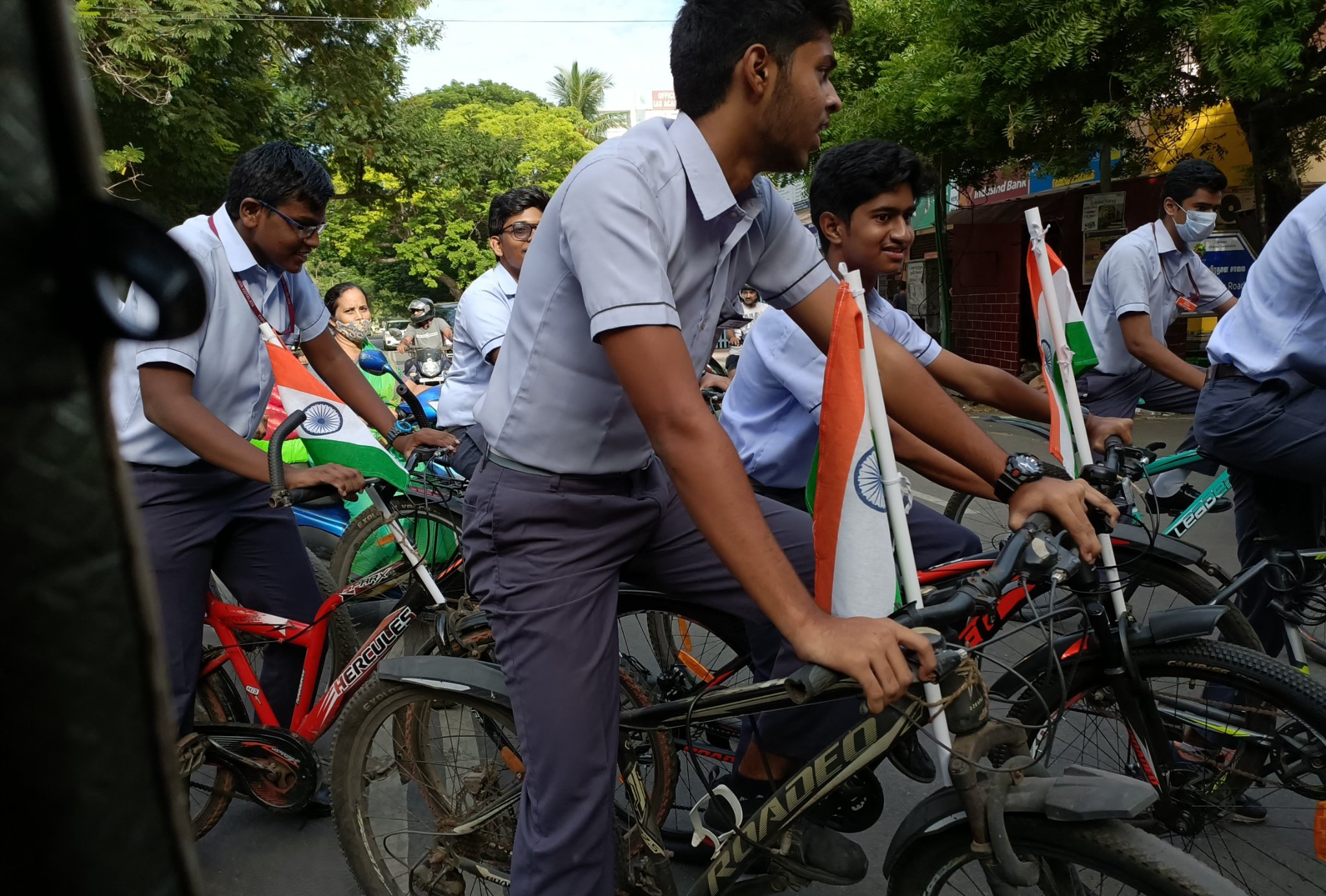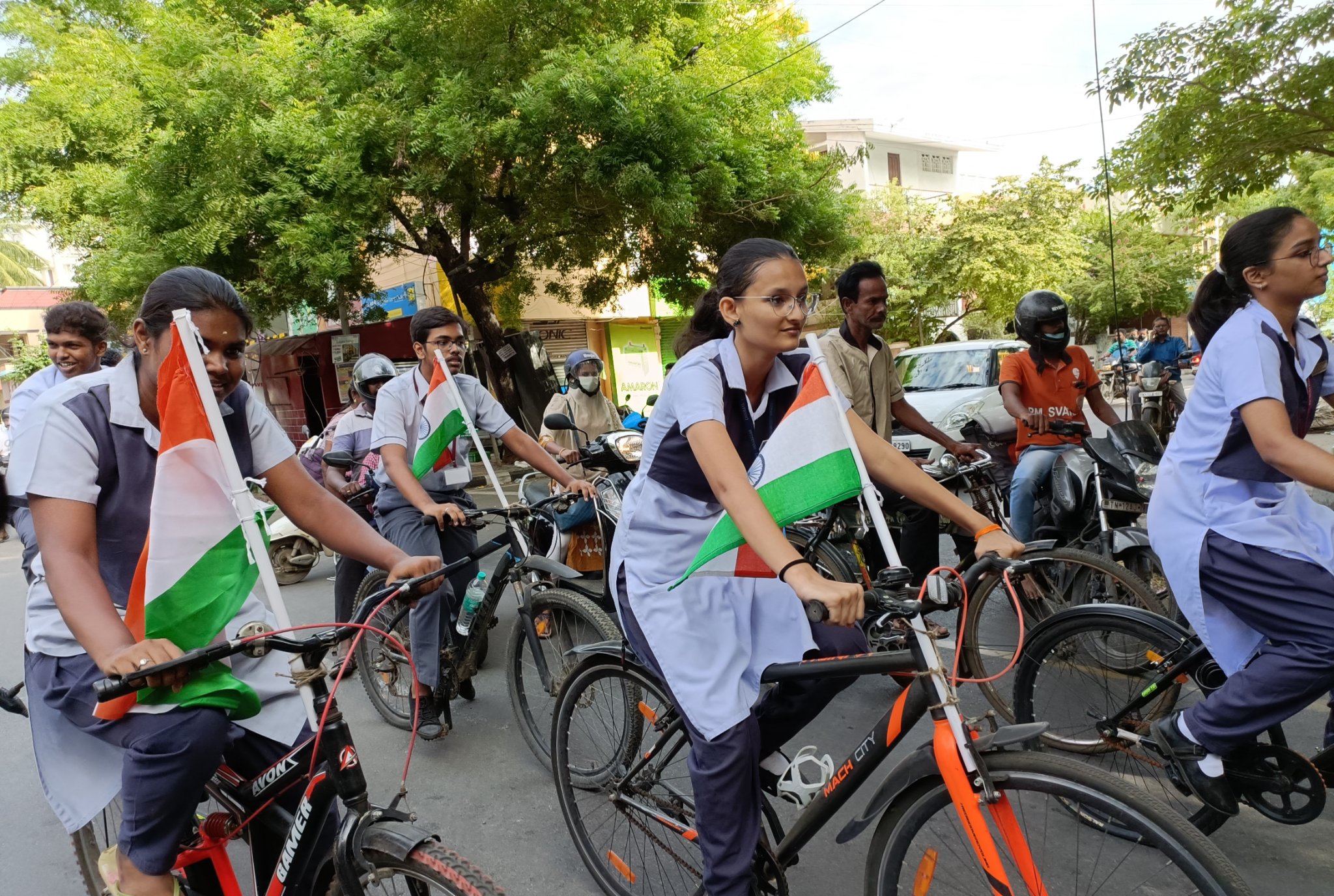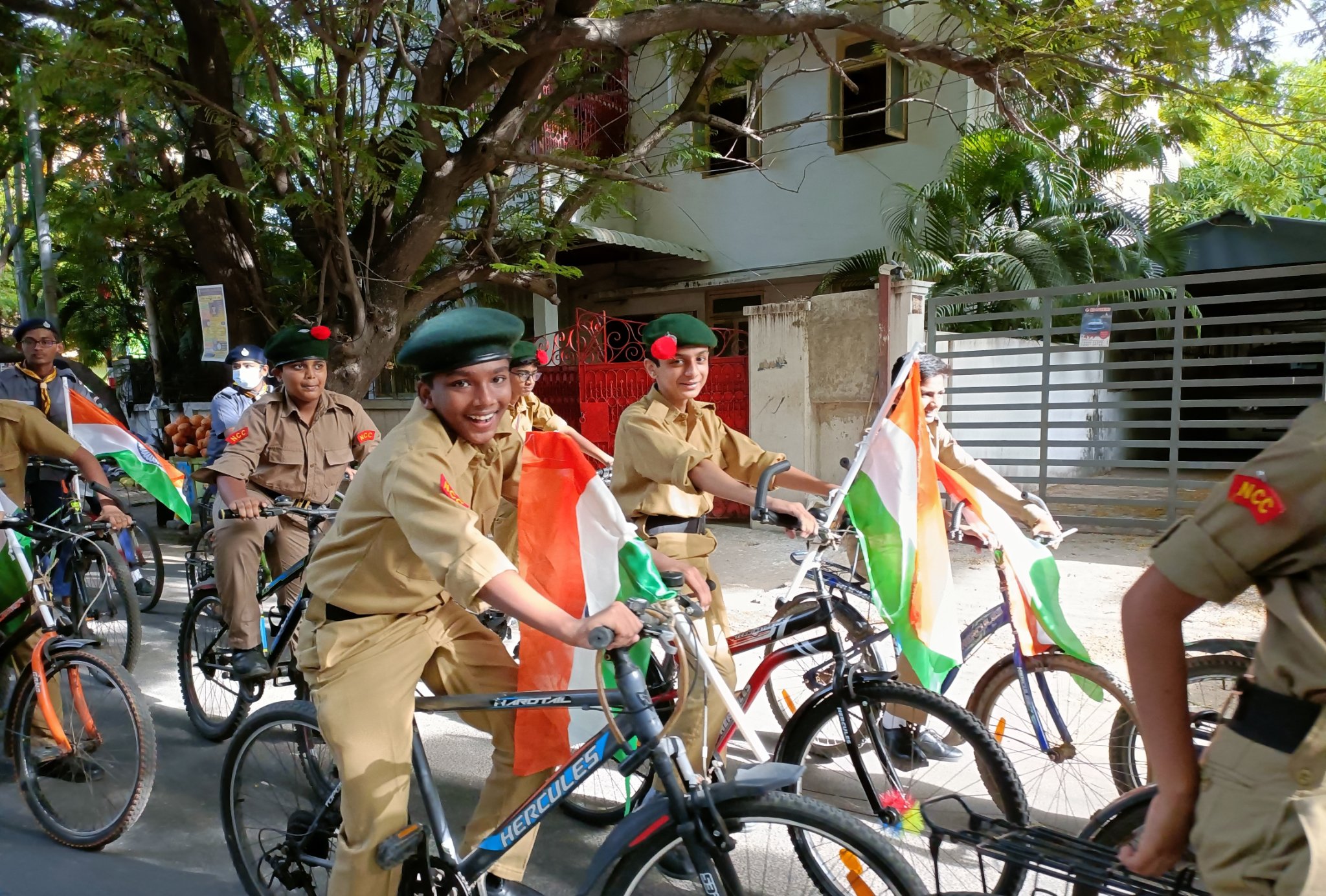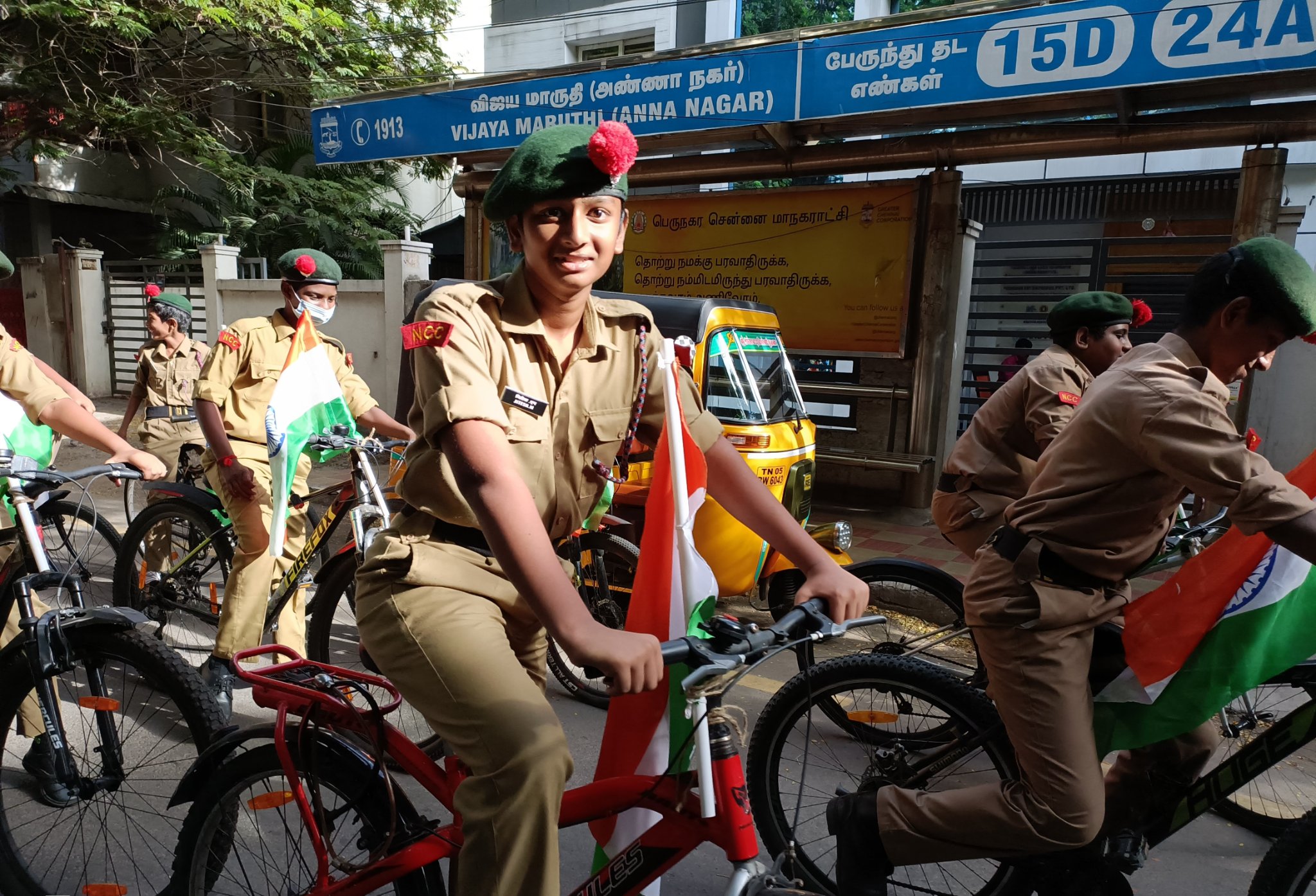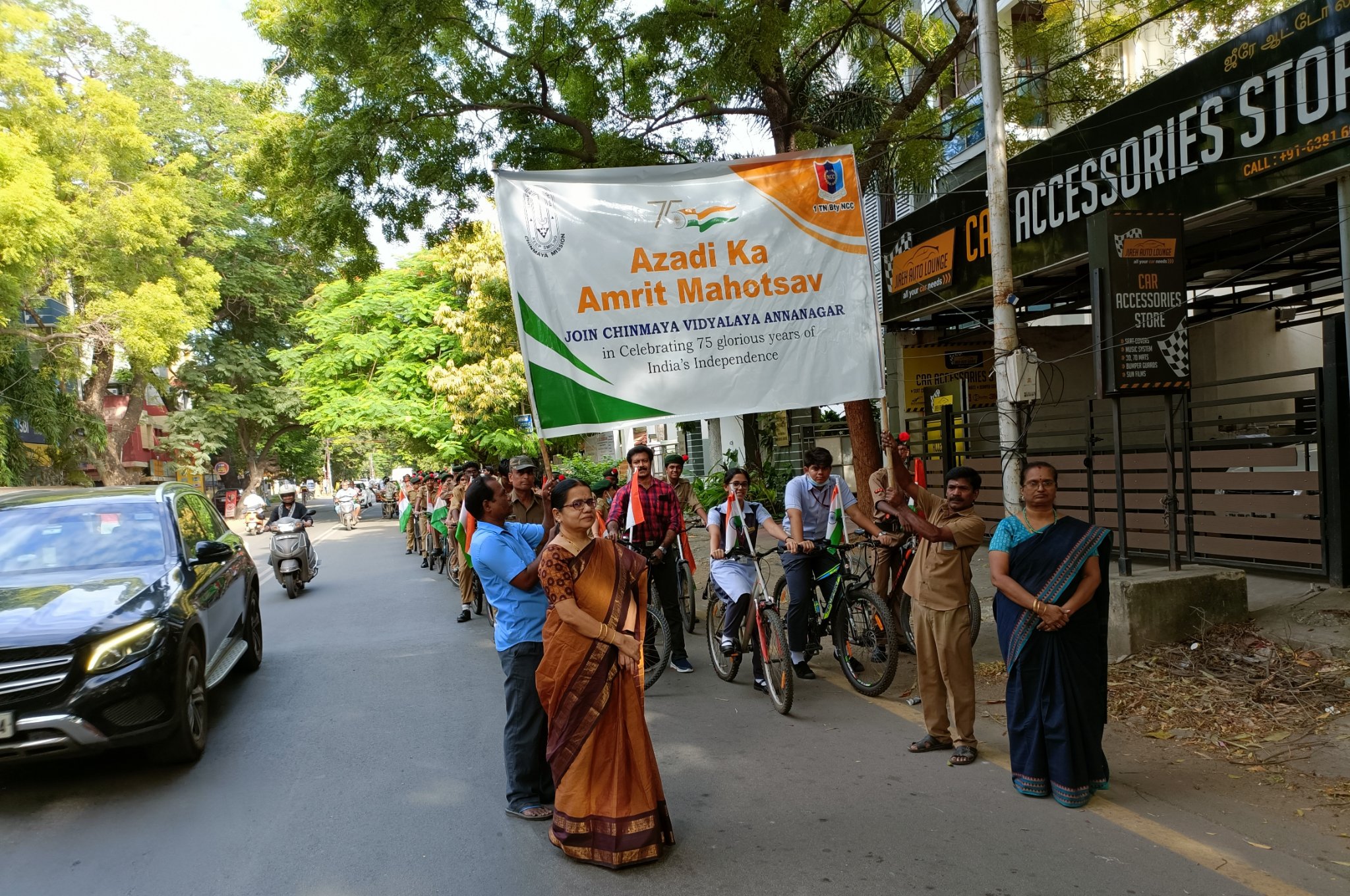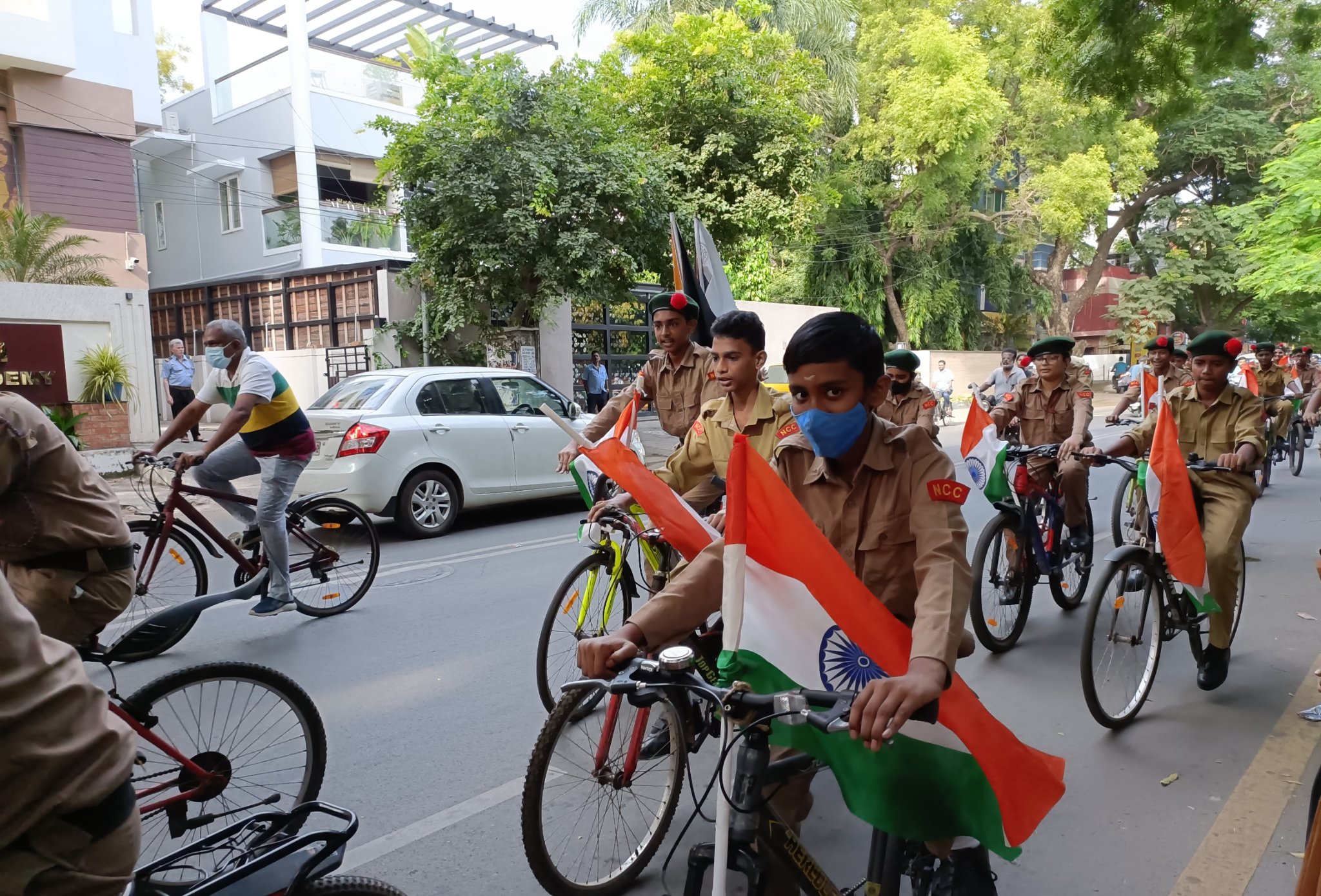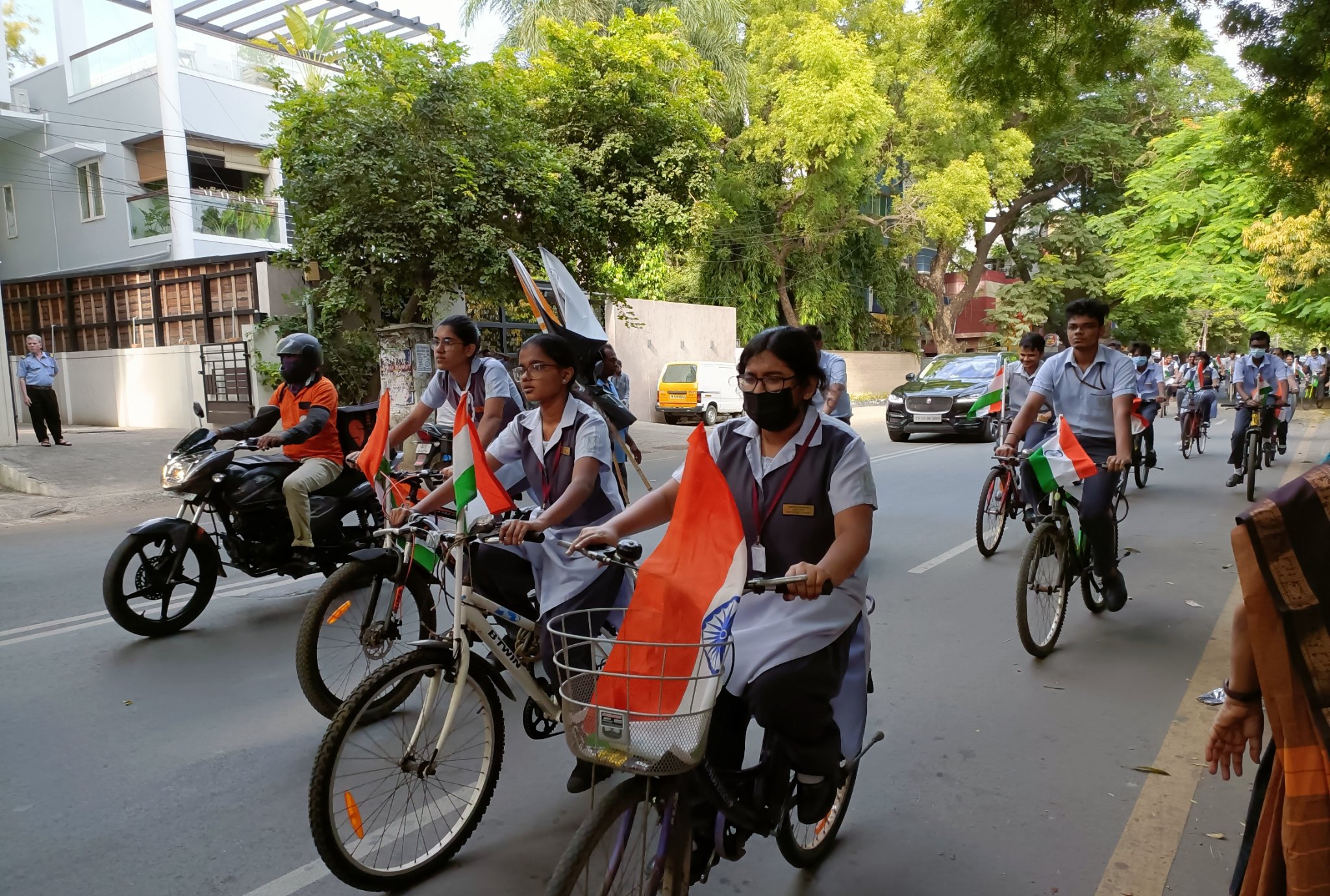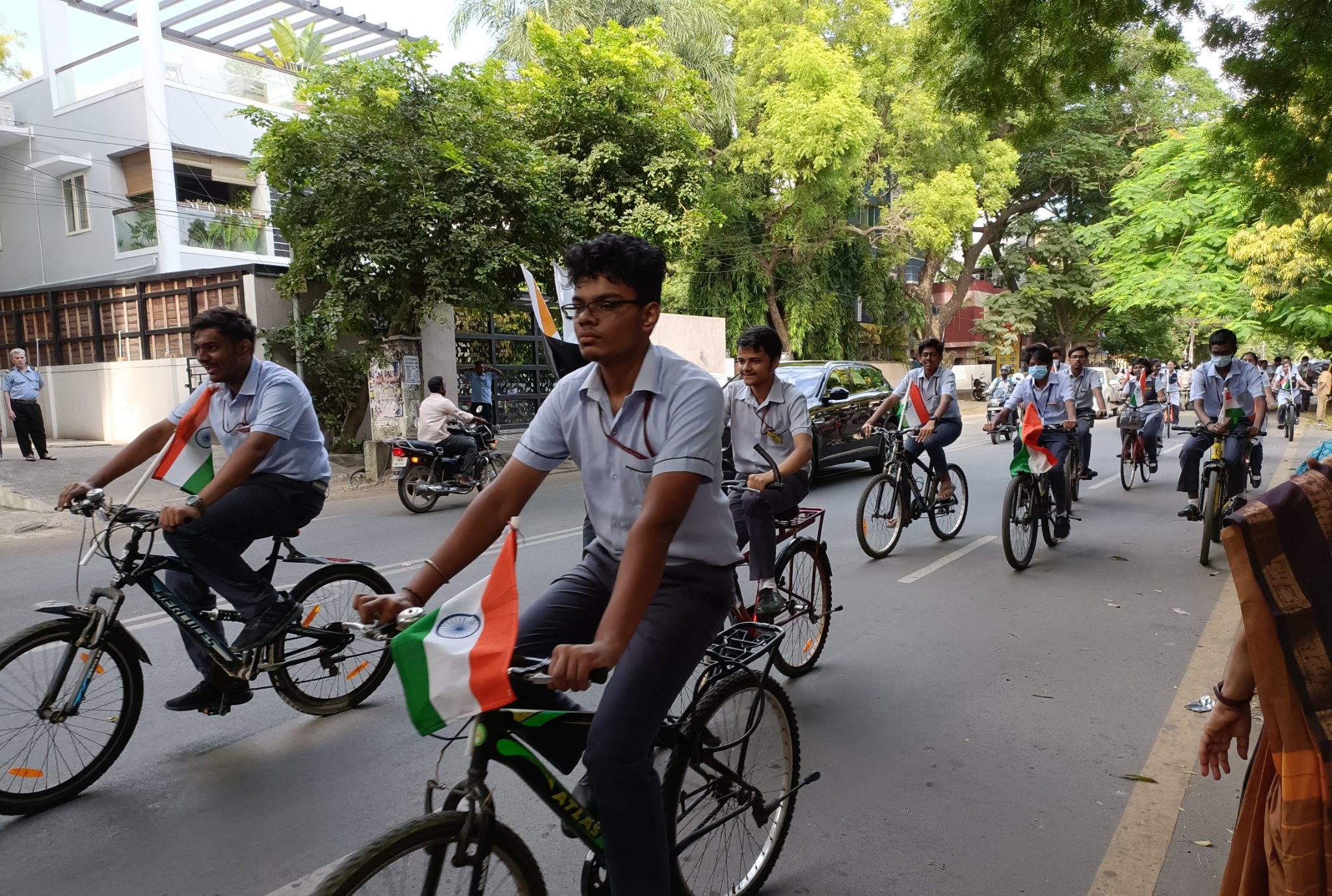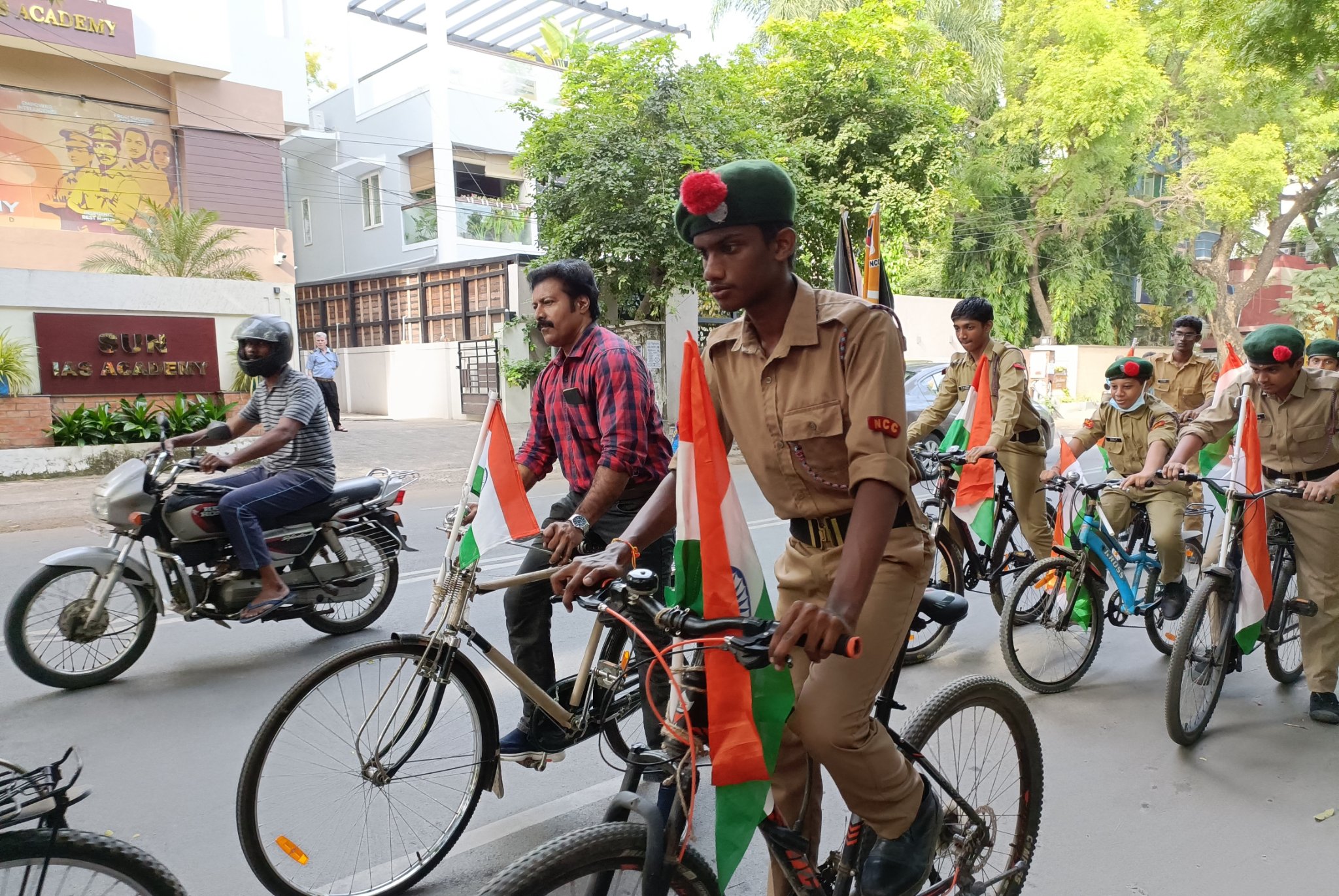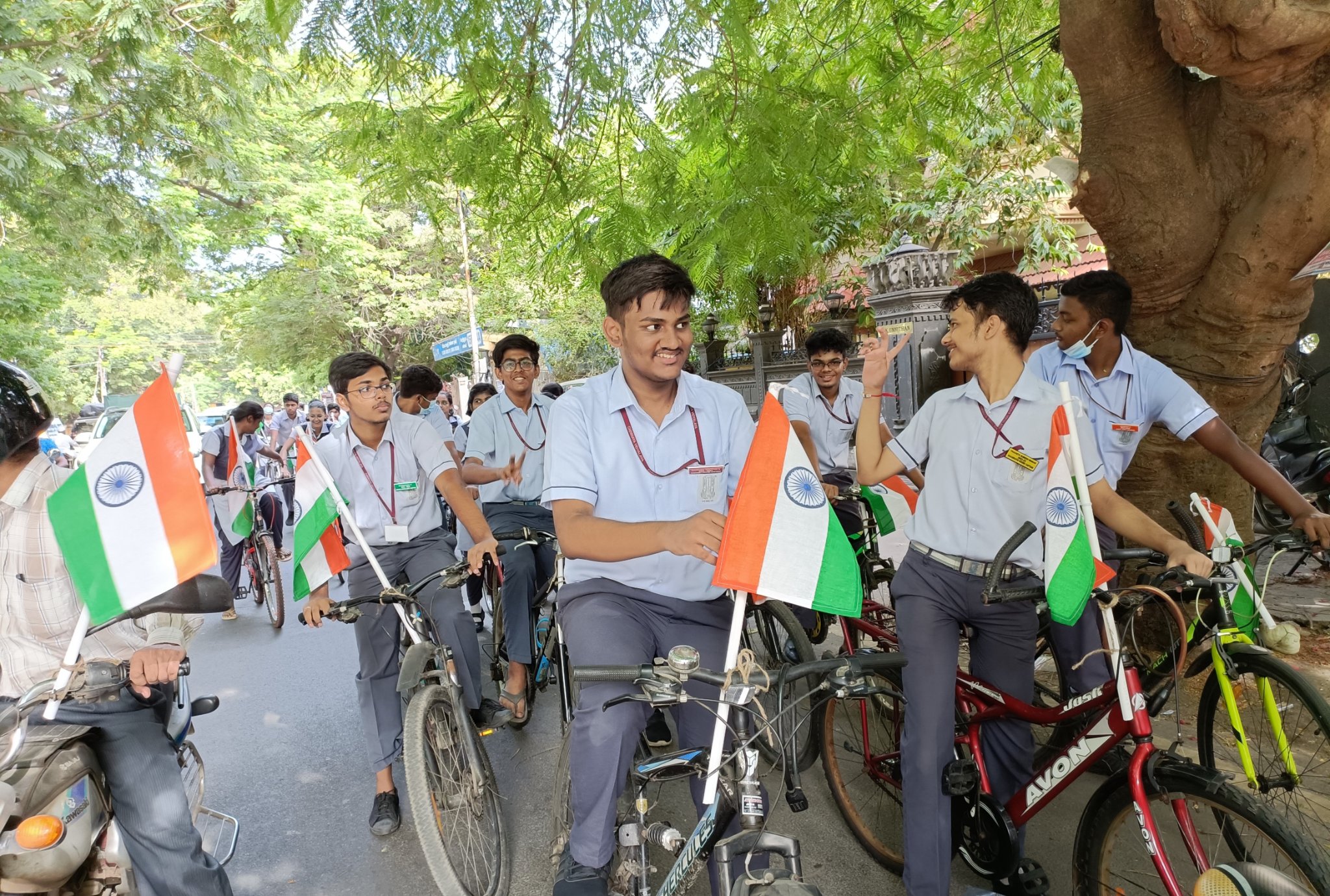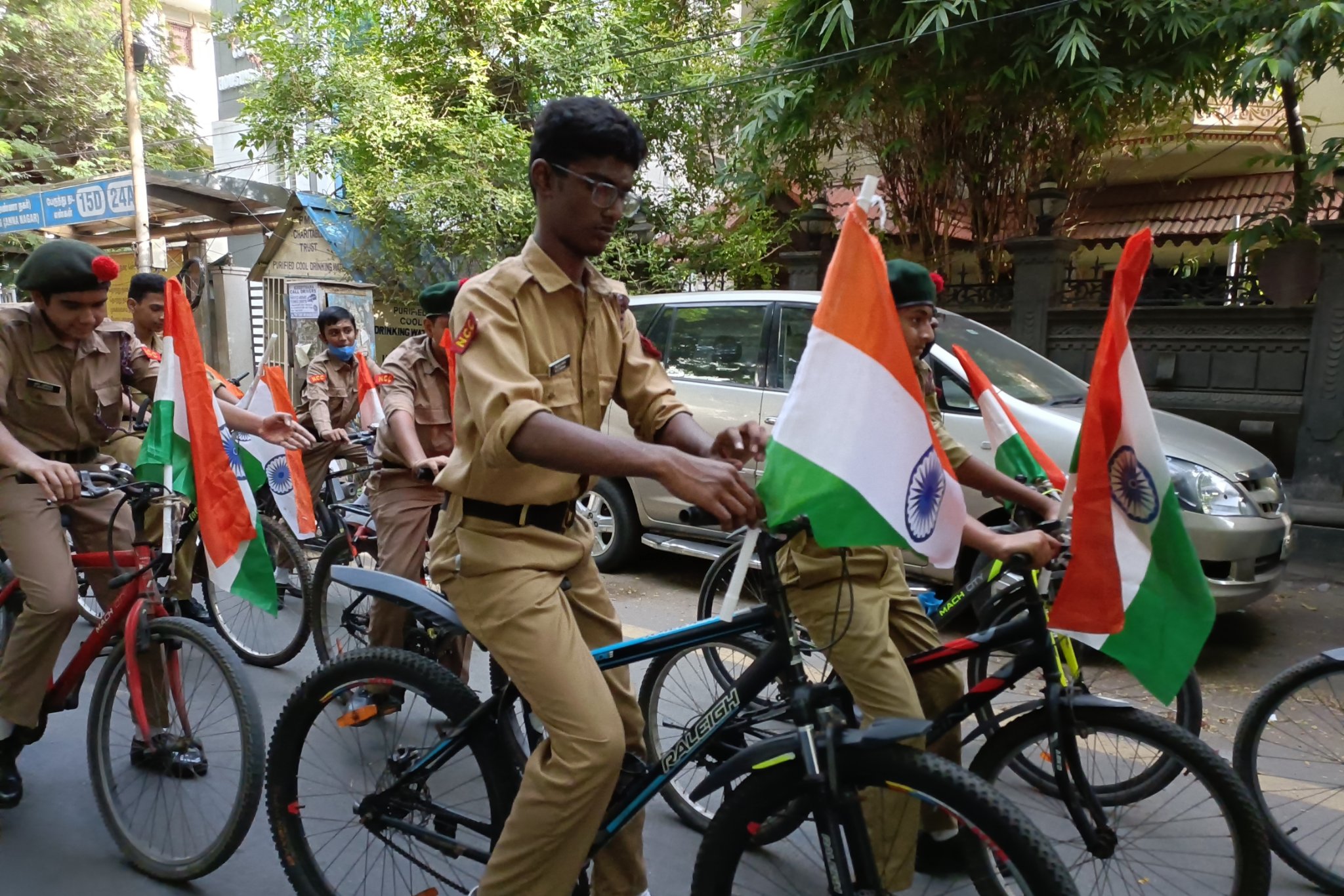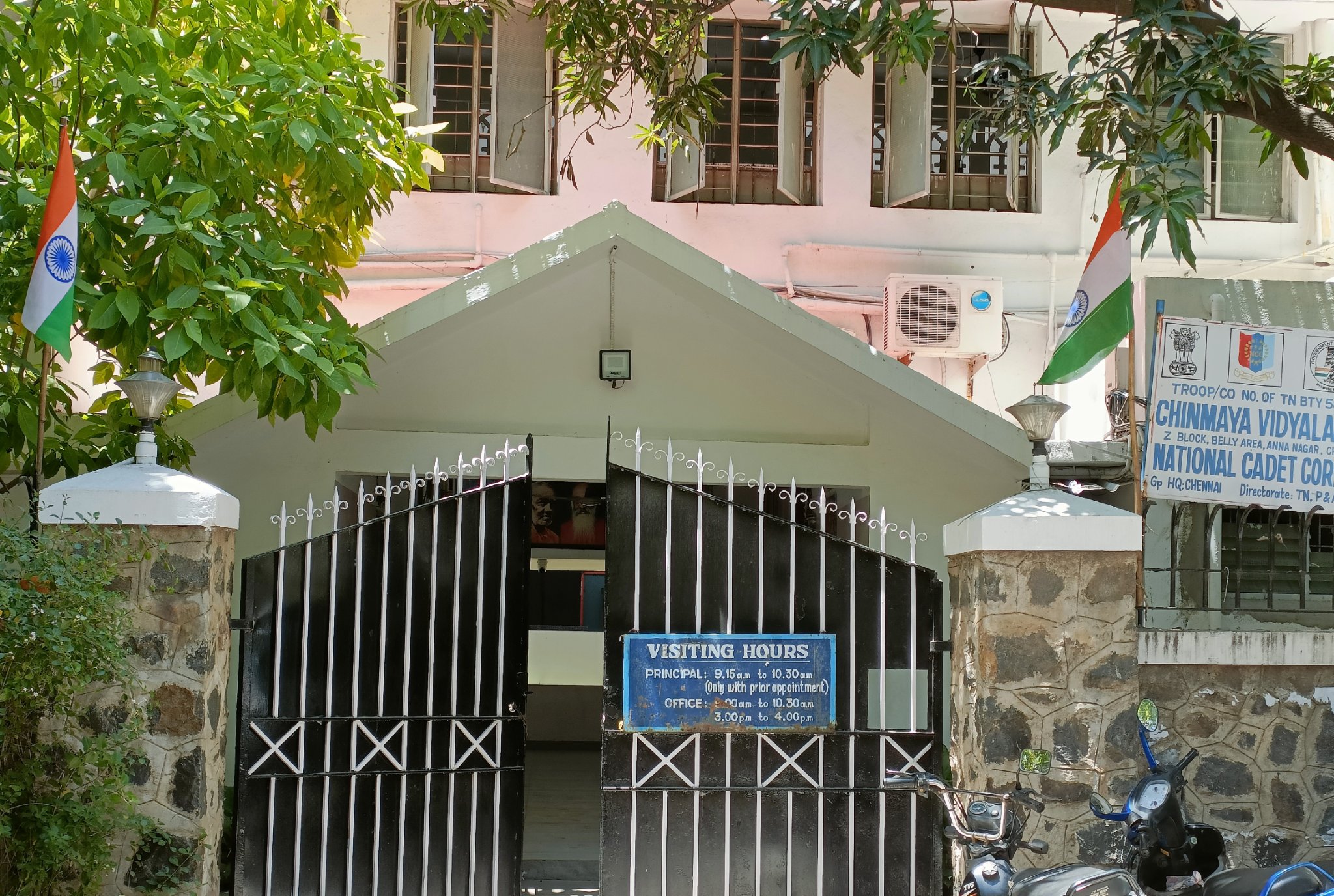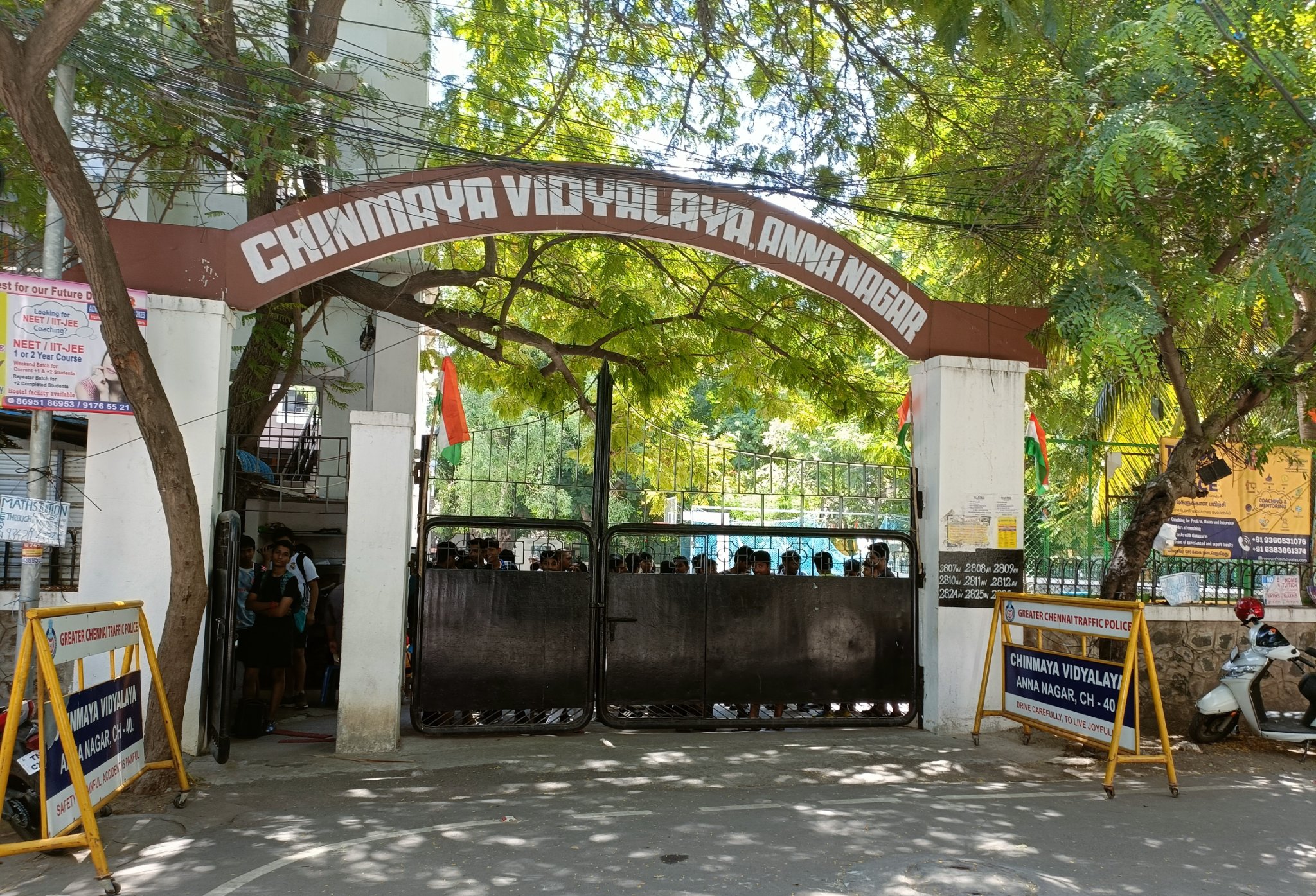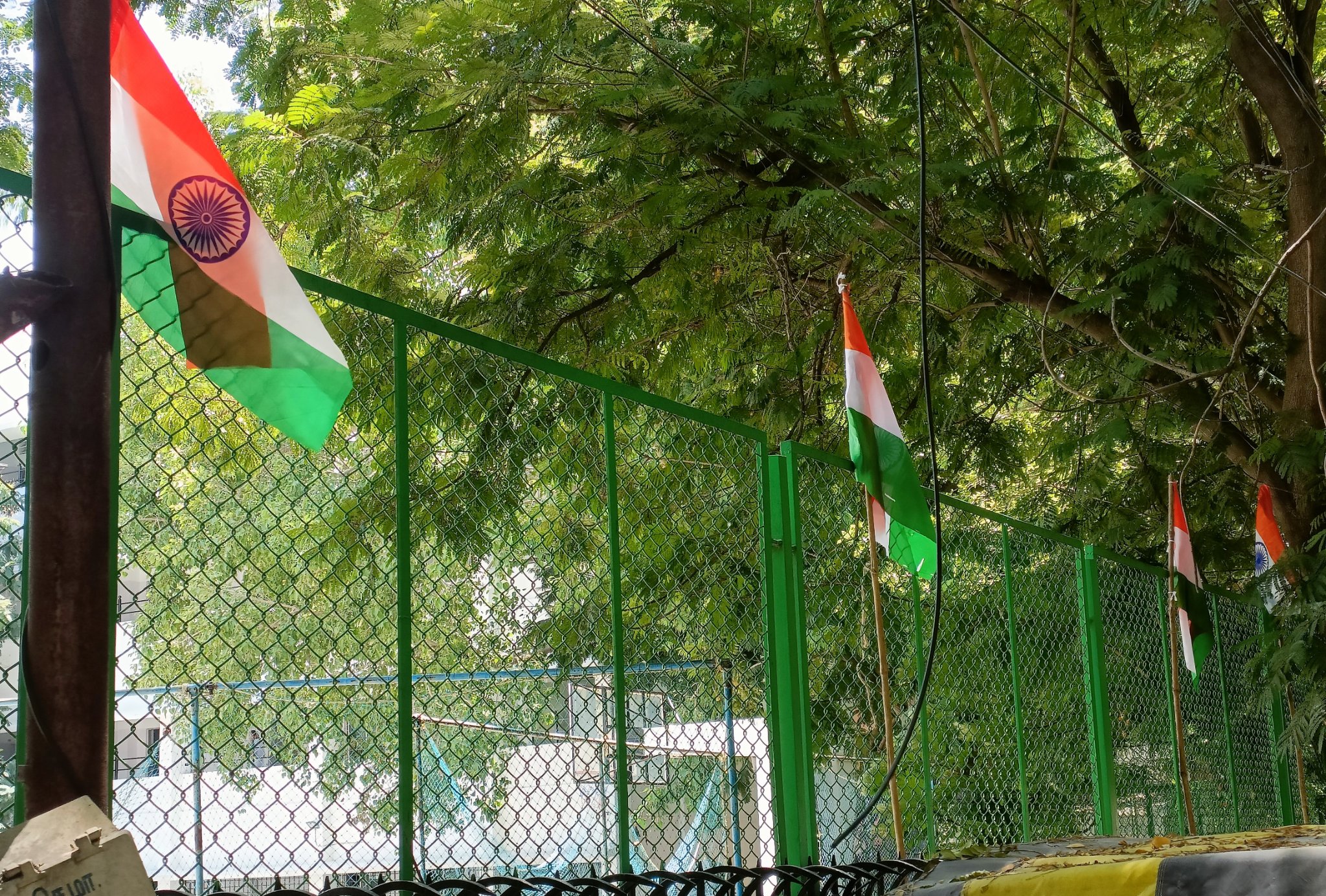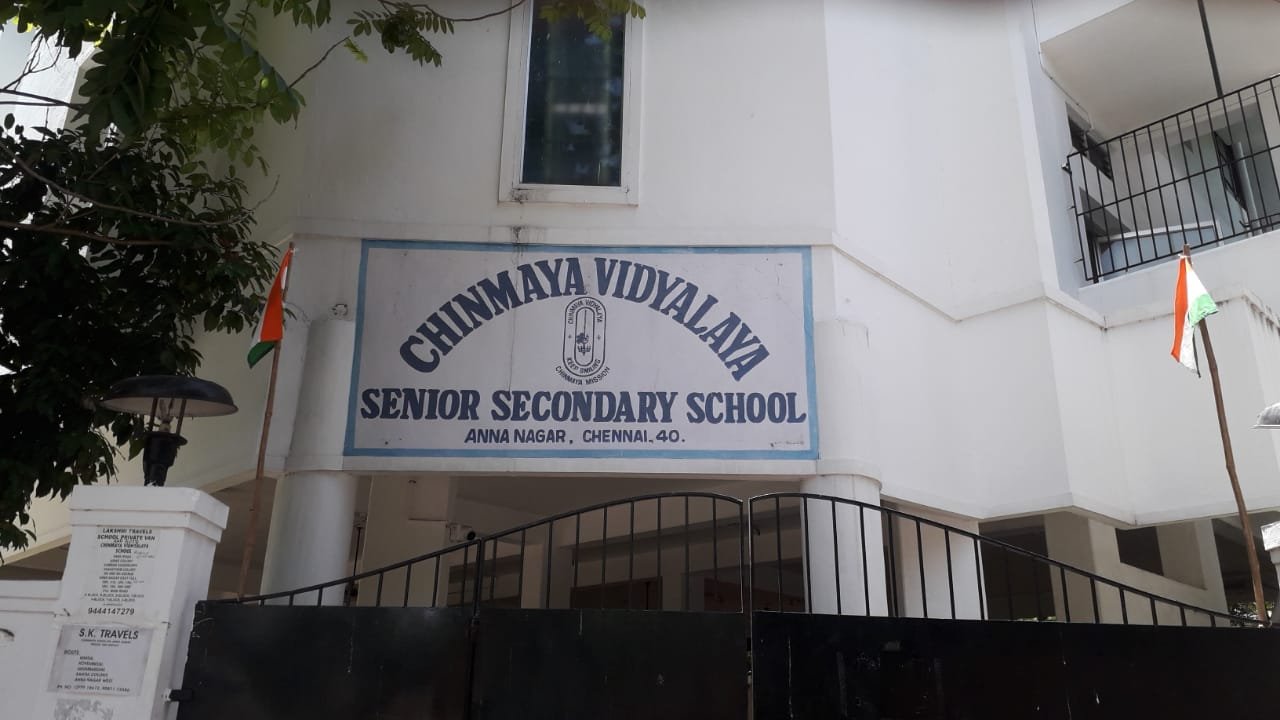 106th Chinmaya Jayanthi
Our Pujya Gurudev's 106th Jayanthi was celebrated on Sunday, 8th May 2022 in our school premises. On this sacred day- a day on which we express our immense gratitude to one of the most notable spiritual leaders in India- pooja, abhisekam and aarathi was performed with a lot of divinity, followed by chanting of the Ashtothara Namavali. Our Tamil teacher Mrs Gayathri composed and rendered a beautiful song as a tribute to Gurudev. On this auspicious occasion, our school conducted Annadanam to benefit 108 needy people in the neighbourhood. This noble gesture was contributed by students of Class X and XII as a token of their gratitude.
Manavaseva Madhavaseva
Chinmaya Vidyalaya , Annanagar was instrumental in providing slight relief to the general public from the scorching heat of Chennai on Thursday 28.04.2022. All students of std IX and std X brought curd packets which were churned into butter milk poured into vessels and taken to Vijaya Maruthi bus stop at 6th Avenue, Annanagar. Our Prinicpal, Mrs V Gowrilakshmi along with few teachers, NCC cadets, Scouts, Guides and students of Std IX distributed unlimited buttermilk to the public from 10.30 am to 12.30 pm. Passers-by, auto rickshaw drivers, labourers, cyclists, vendors etc. quenched their thirst and appreciated this gesture. This activity of public service gave immense delight and gratification to our students who are looking forward to continue the act of Manavaseva as Madhavaseva.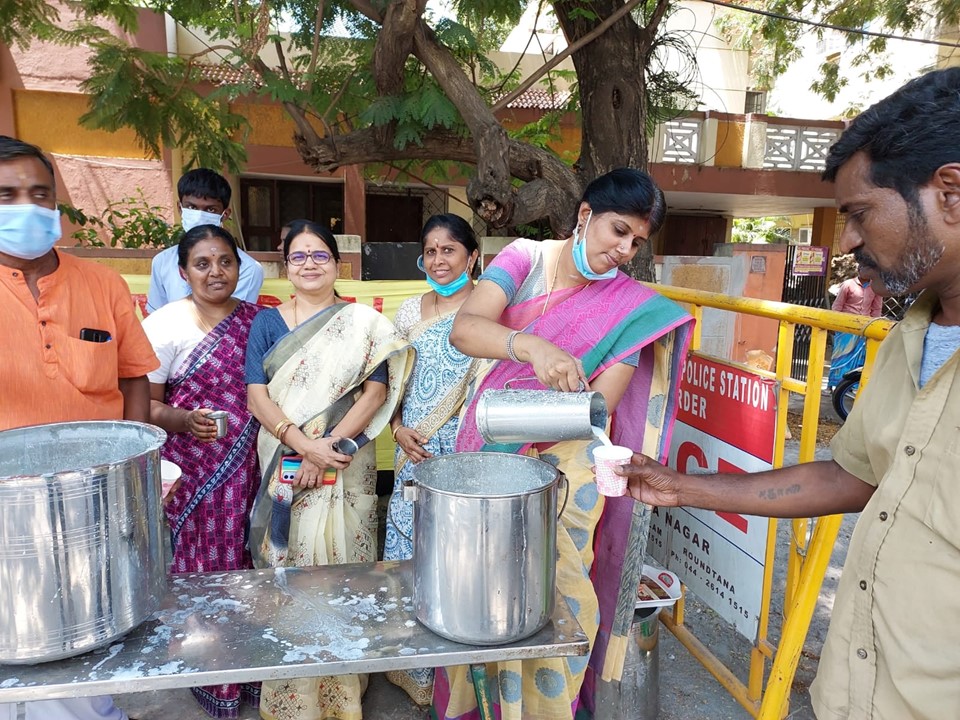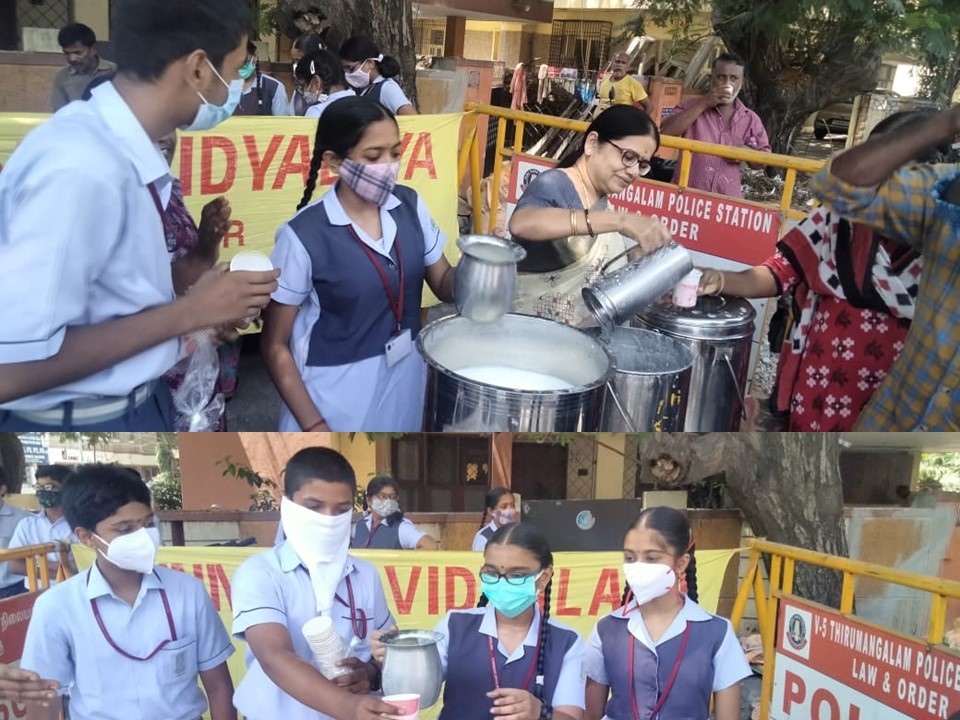 International Dance Day - 2022
International Dance Day (April 29th) is a celebration of all types of dance, and was created to recognise how the act of dancing can break cultural barriers. We celebrated international dance day with the performance of 3 dance forms. Bharatanatyam performed by kavya, Priyanka and tanushya of Std 8th and 9th, Mohiniyattam dance performed by samyuktha and megha of 9th std, Kashmiri dance performed by Janani, Joshitha, Meghana, Swetha and Sathvika.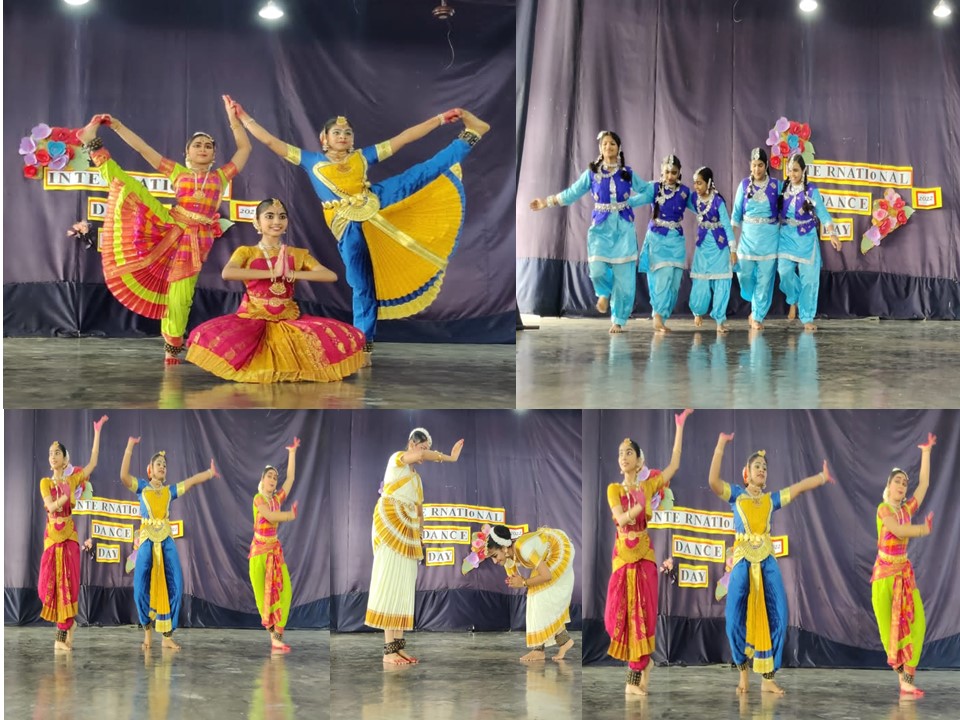 The Earth Day - 2022
The Earth Day was celebrated in Chinmaya Vidayalaya Anna nagar on 22nd April 2022 in a grand manner. Students from classes VI to VIII participated in the programme enthusiastically. A mime was performed by the students of class X. They showcased about the present condition of the earth and the need to protect it for the future generation. They highlighted the topics such as pollution, global warming, water scarcity and disposal of industrial waste. Students took a pledge "We must, We can" towards protecting our mother earth.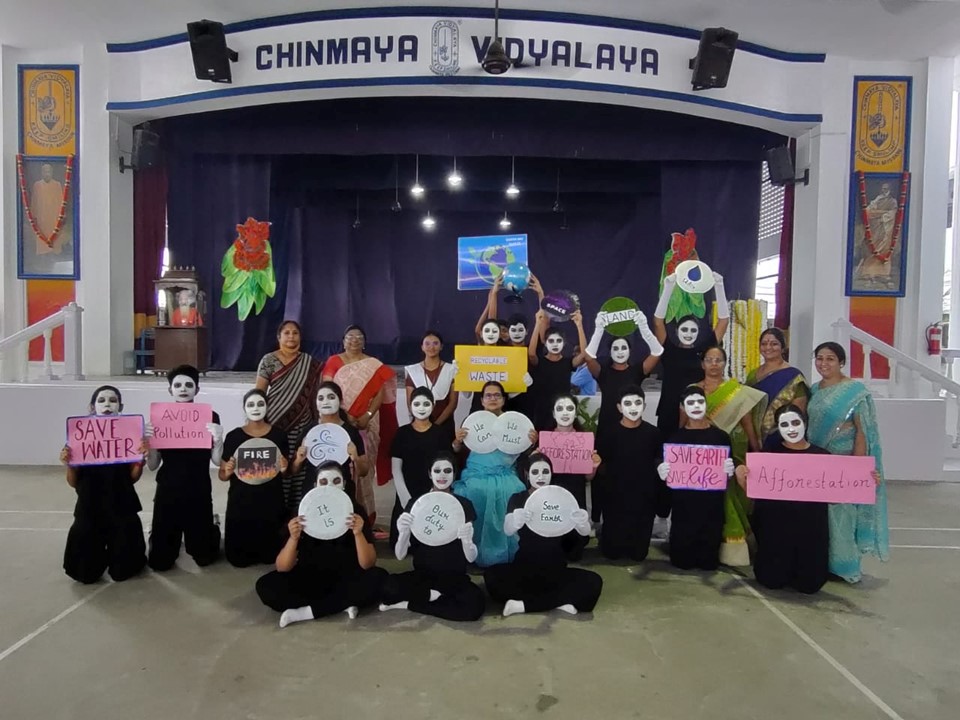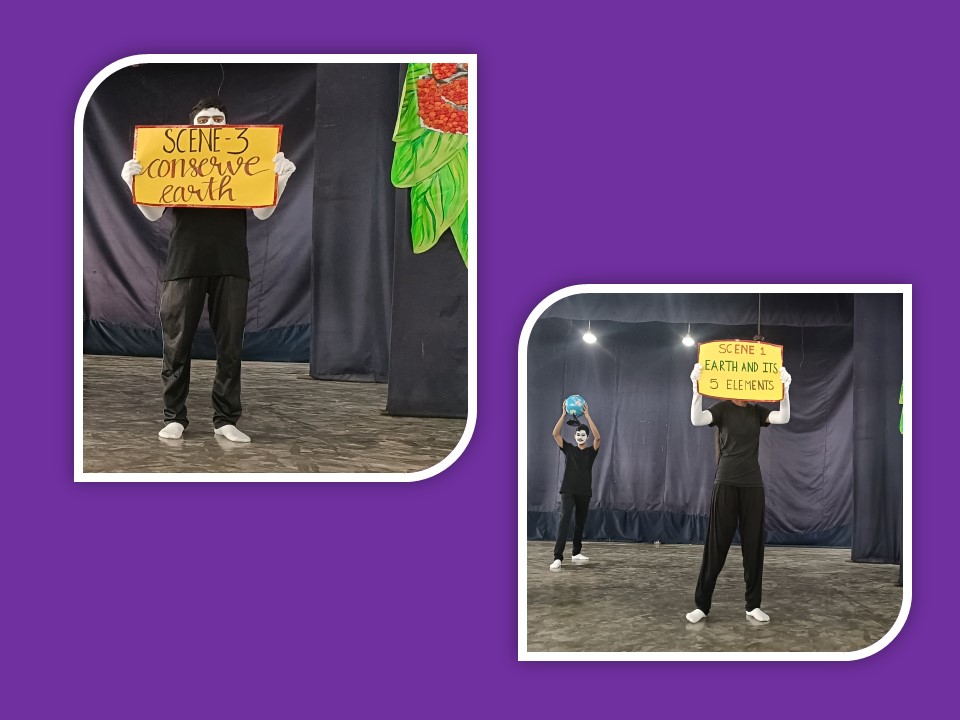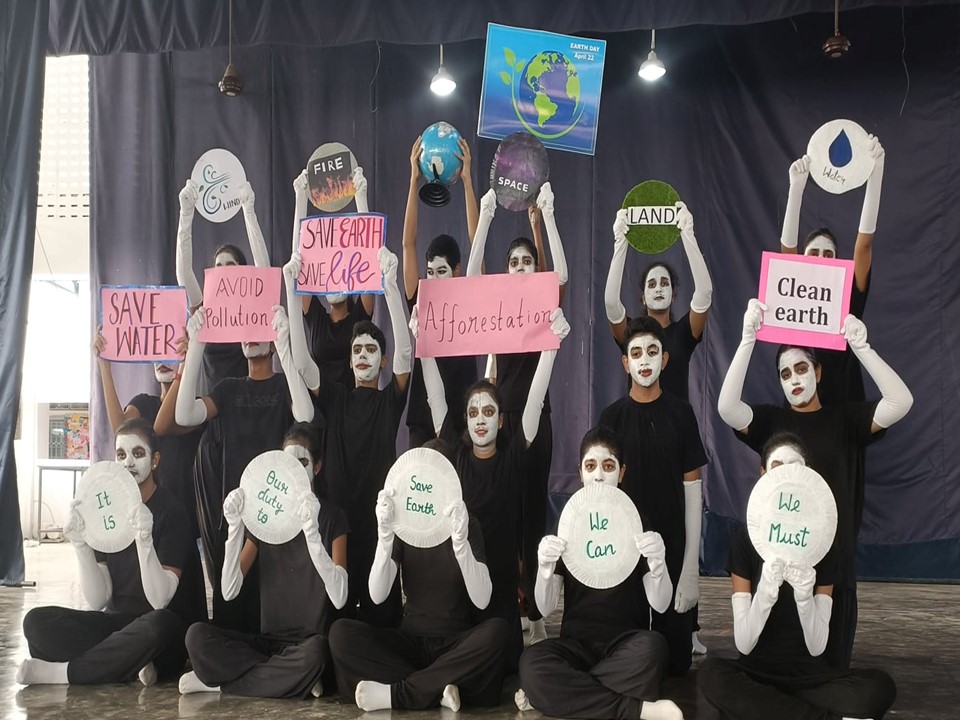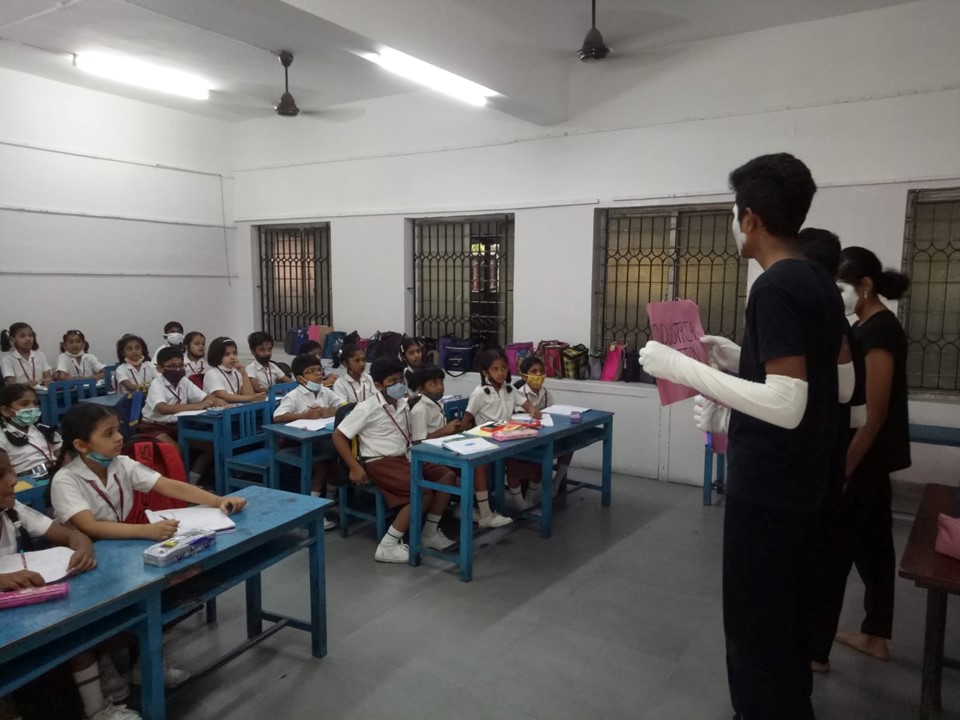 Annual Lunch - 2022
Chinmaya Vidyalaya, Anna Nagar was privileged to host the Annual Lunch on 23rd April for the entire Chinmaya fraternity. The management honoured the teachers, office staff and service staff who have completed 25 years and 10 years of service in the Vidyalaya. The retired teachers were honoured and everyone wished them a happy and healthy retired life. Among them were our dear teachers Mrs Jayashree, Mr Subramani and Mrs Prasanna. The Annual Lunch meet was a delightful and delicious experience in an aesthetically arranged environment. Everyone was happy to meet the teachers from different Vidyalayas and share their thoughts. It was a very relaxing time for all the teachers away from the daily routine.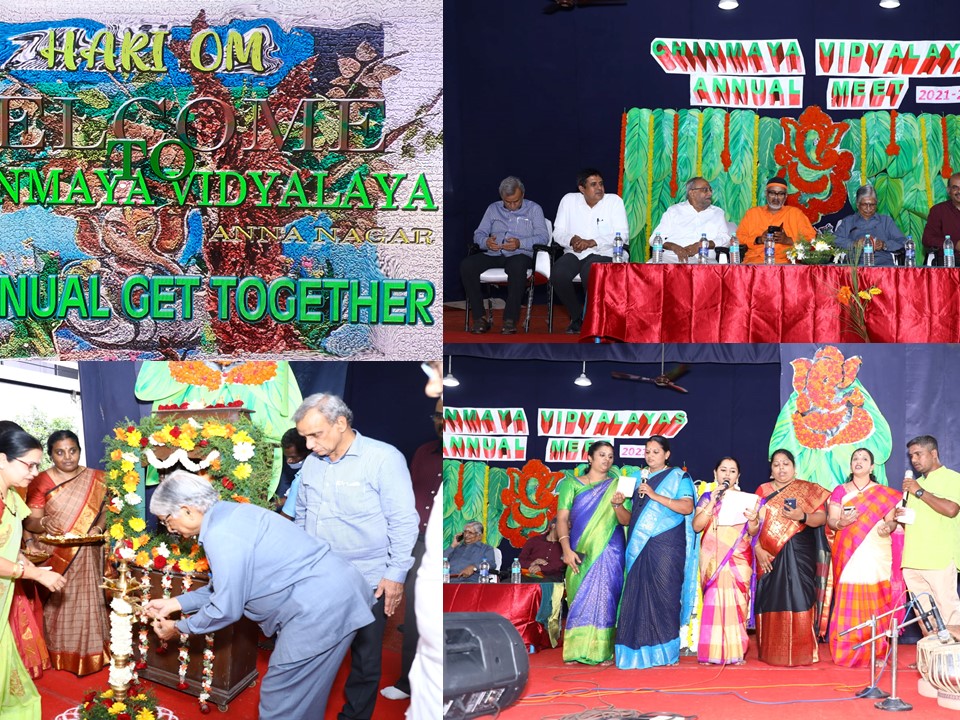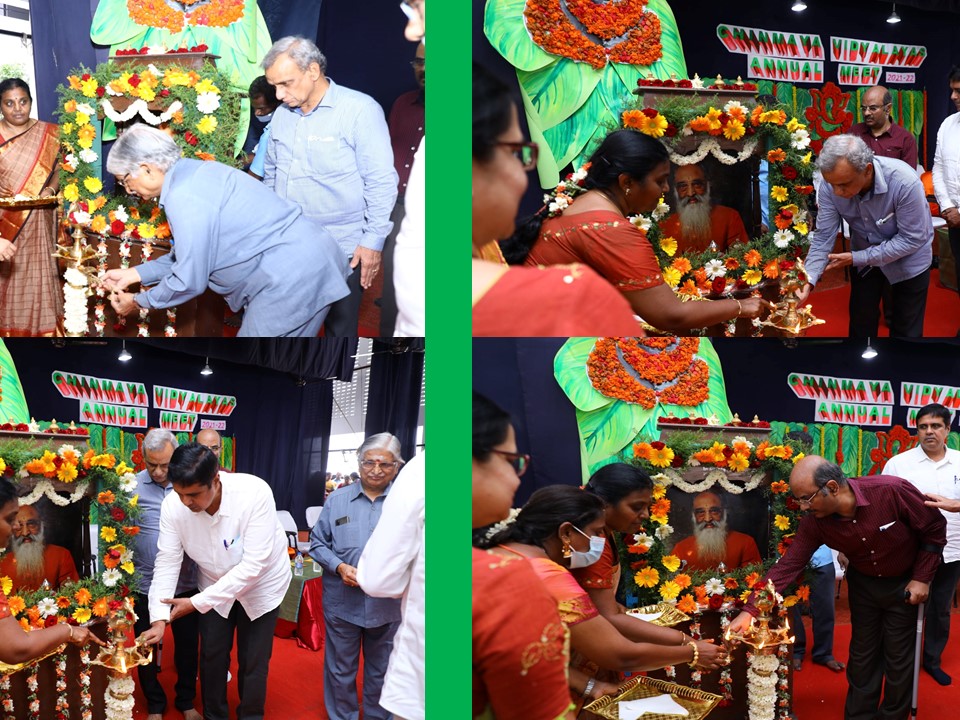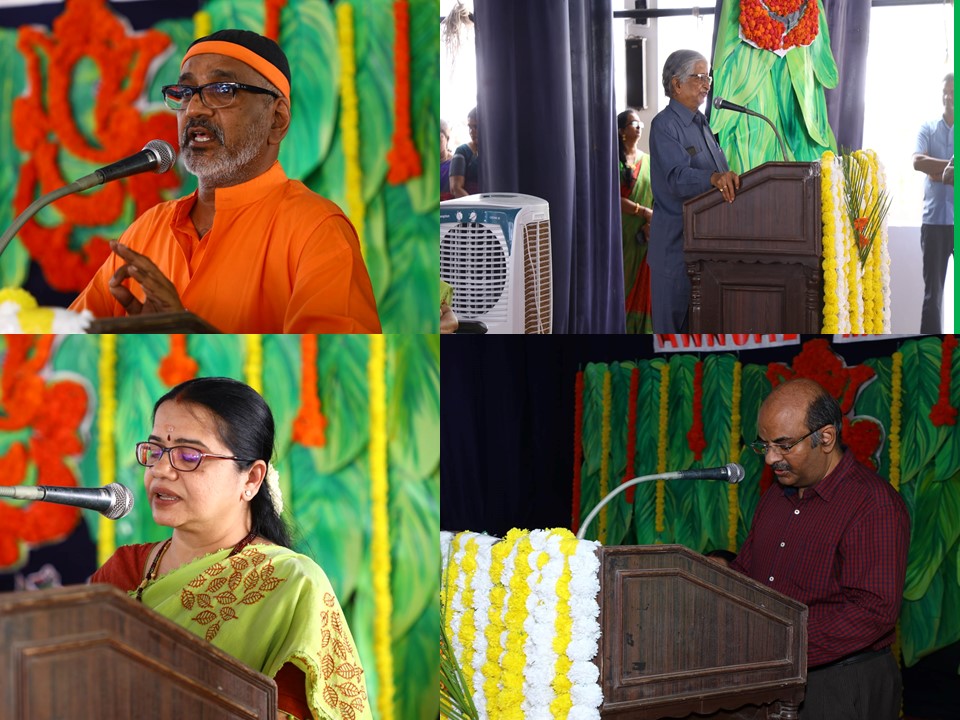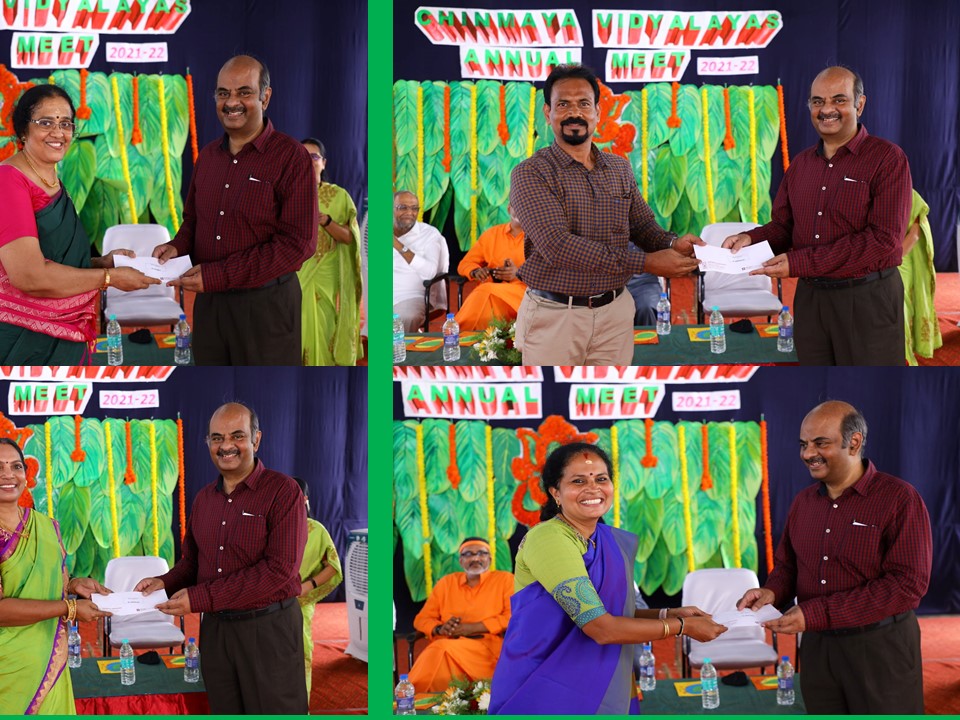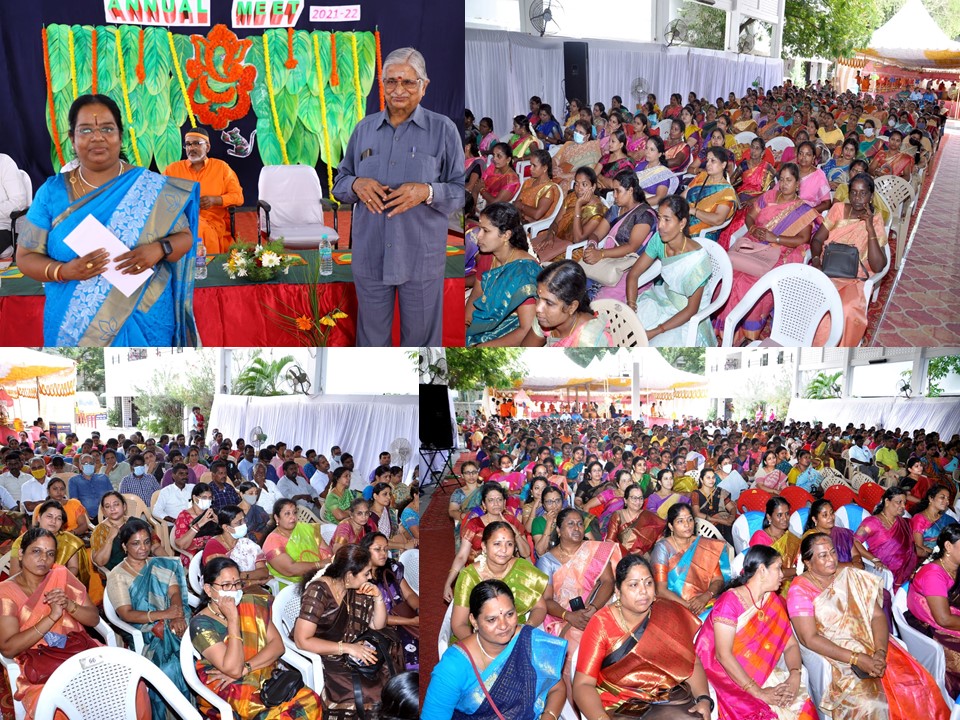 Punith Sagar Abhiyan
National Cadet Corps (NCC) has initiated a nationwide flagship campaign 'Punith Sagar Abhiyan' to clean the seashores/beaches of plastic and other waste material. In connection to this, NCC cadets and Scouts and Guides of Chinmaya Vidyalaya Annanagar cleaned the Marina Beach on 18.04.2022 (Monday) from 09.30am onwards. It was done under the banner of 1TN Battery, NCC. More than 10 bags of garbage were removed by them. This program was conducted under the able guidance of our Principal Mrs V Gowrilakshmi and Officer Commanding, Lt.Col .R.C.Barathwal,S.M.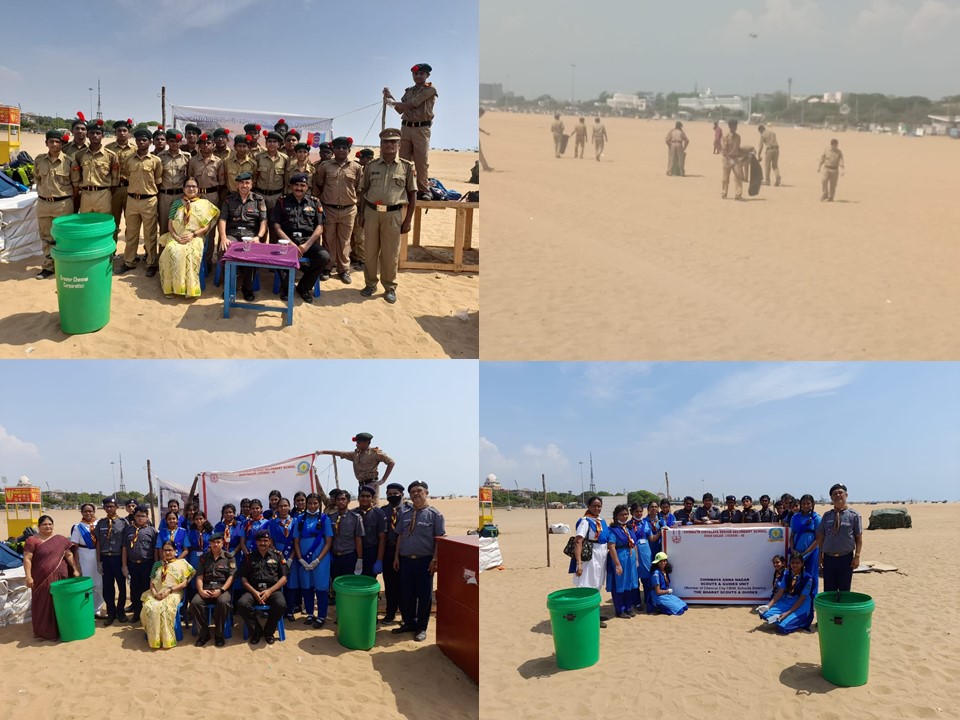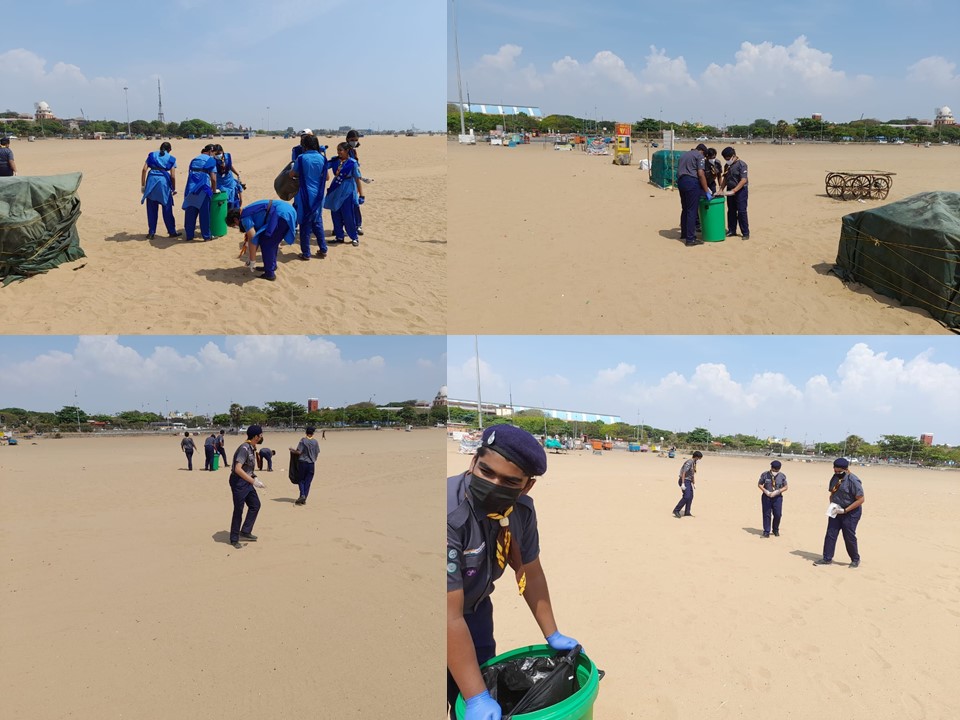 Ram Navami - 2022
Ram Navami, is looked upon as an important Hindu Festival, to honor the birth of Lord Ram, the seventh avatar of Lord Vishnu in the Treta yuga. So, every year, with a lot of faith and dedication the students of our vidyalaya celebrate this glorious day with Pomp and show. The day opened in the campus with Nama japa followed by the ashtothara pooja where the children chanted Rama stotram & rendered melodious bhajans on Bagavan. The pooja concluded with maha aarati and distribution of traditional prasad, pannakam & neermore which the kids relished happily. The students expressed their enthusiasm while the Rama Nama likitha japa booklets were distributed. With great reverence they completed writing the Nama 1008 times. This naturally prepared their minds to focus on the divinity and experience the joy within. It was a privilege for our students of class VIII to participate in the live streaming of chanting the Hanuman Chalisa at the renowned Ayyapan temple in Annanagar. It can be viewed through you tube channel Annanagar Ayappa temple.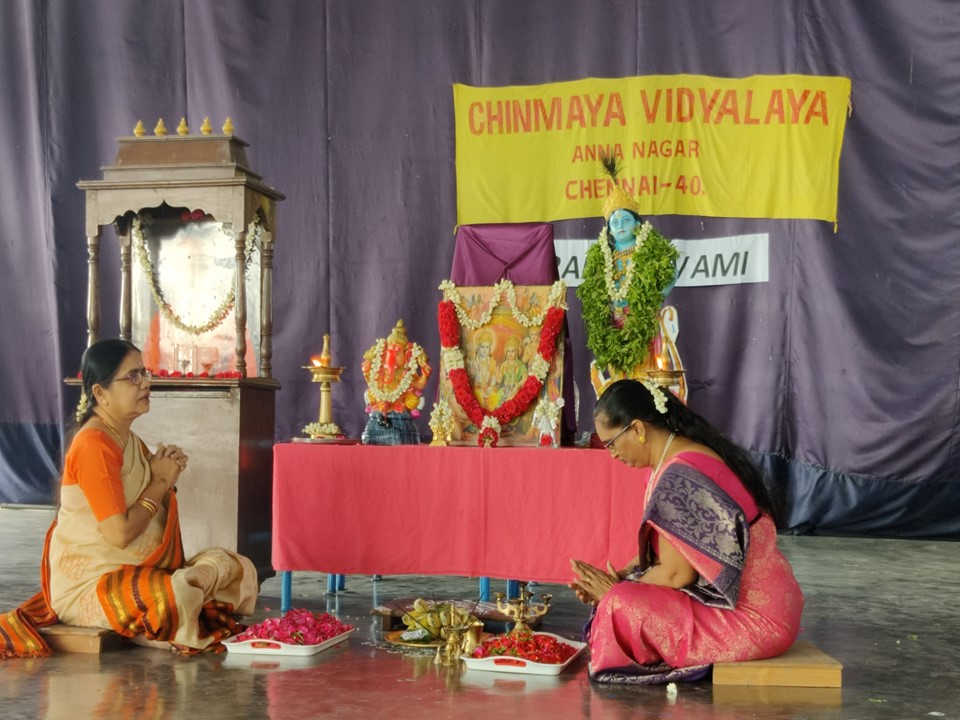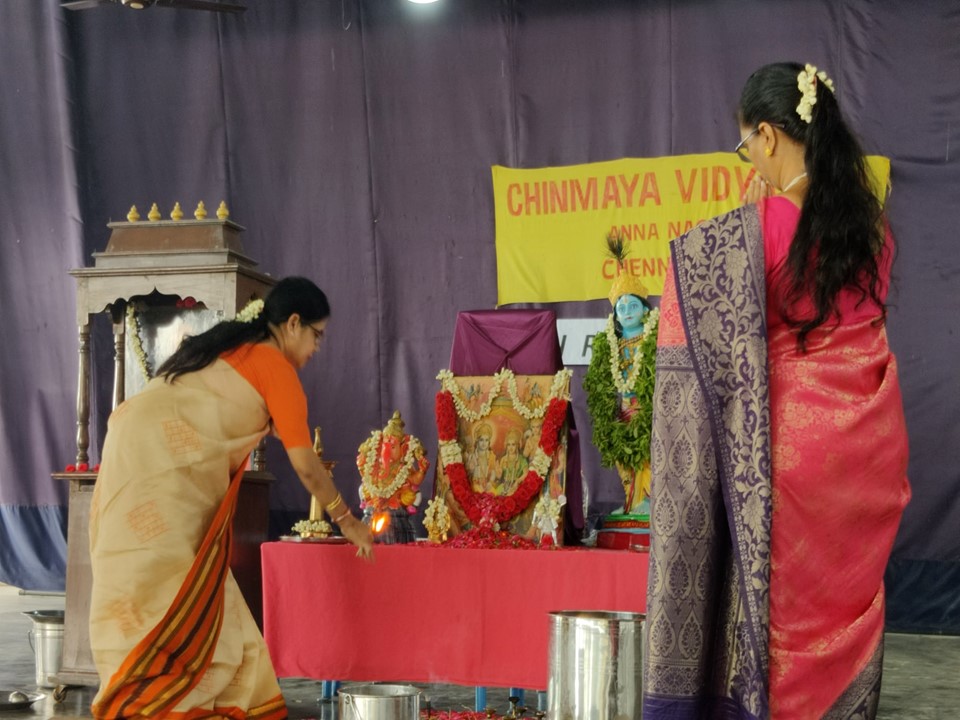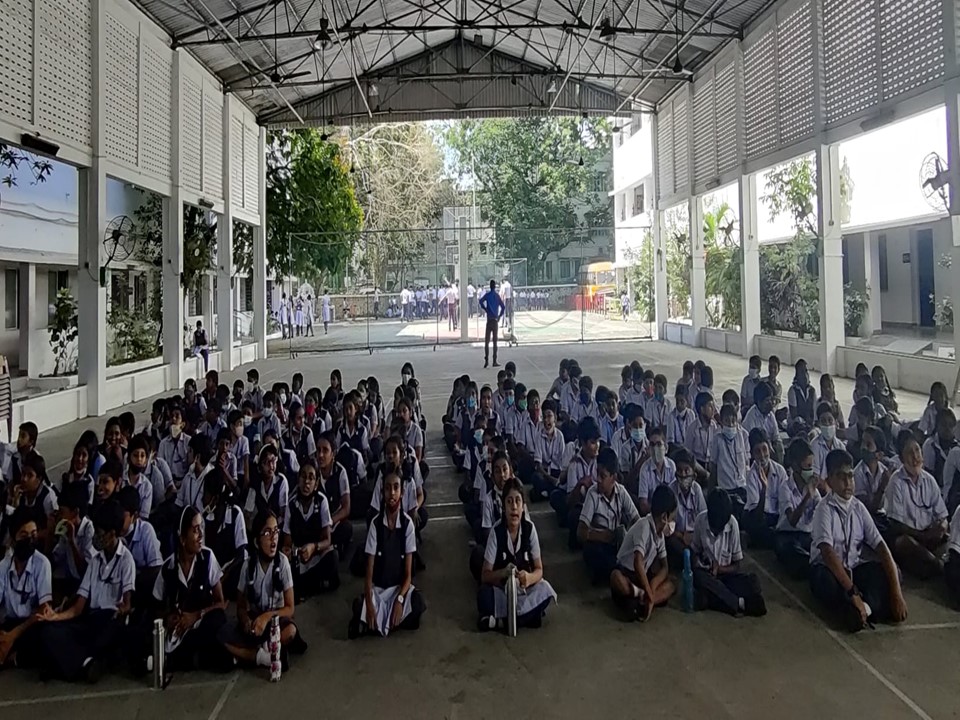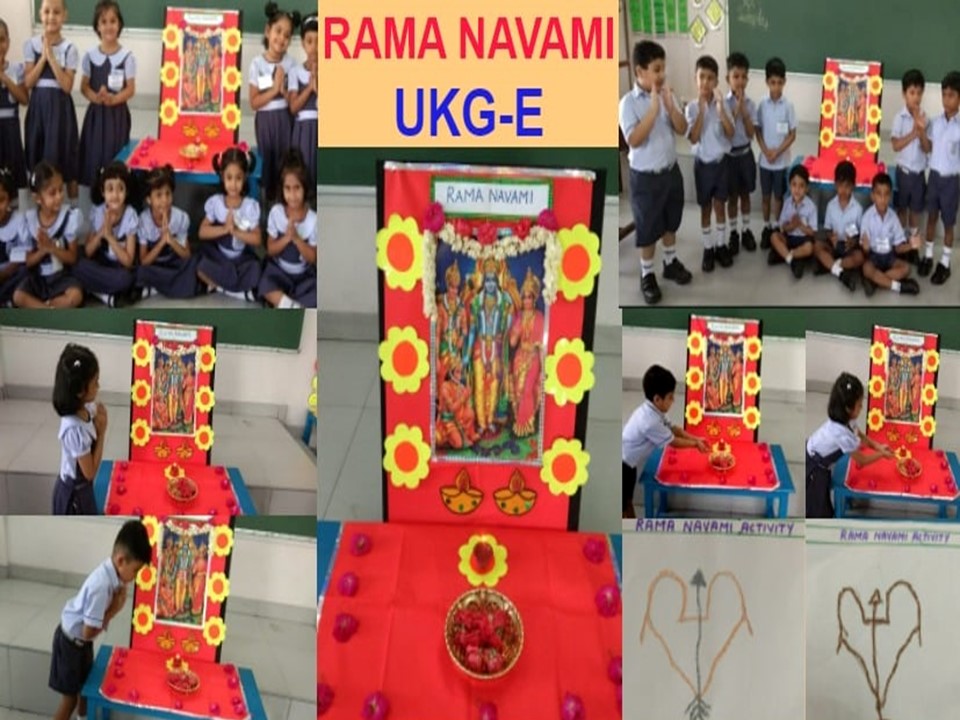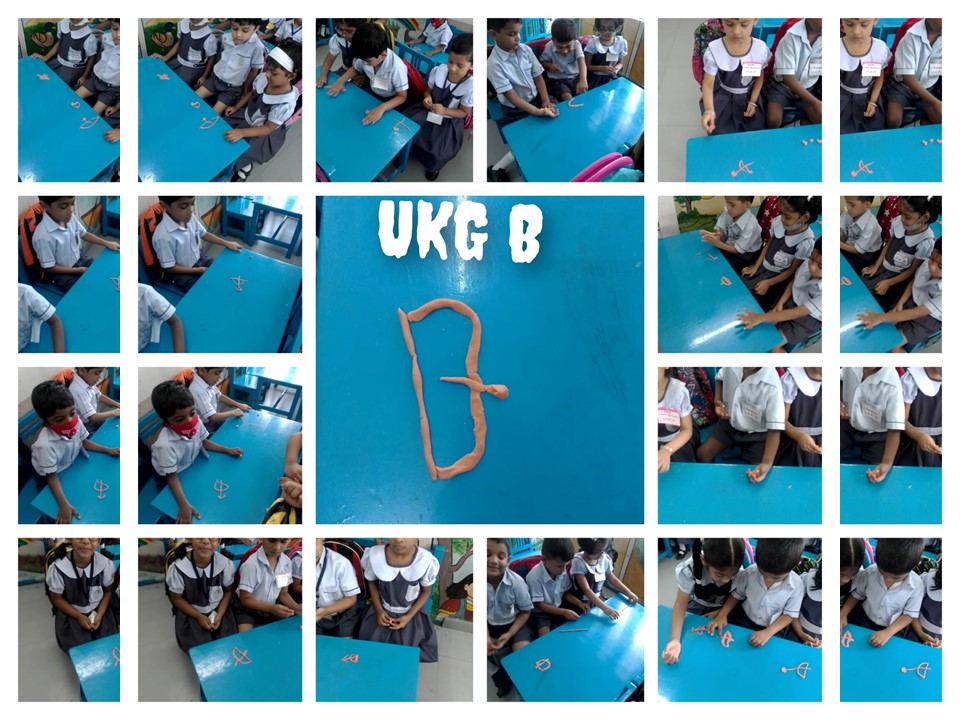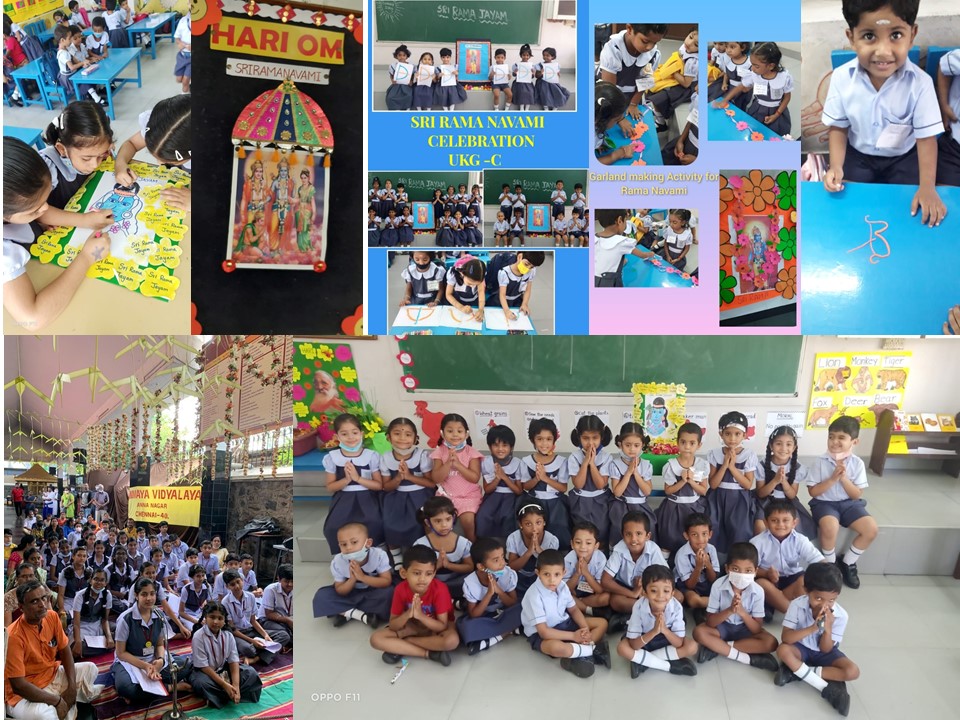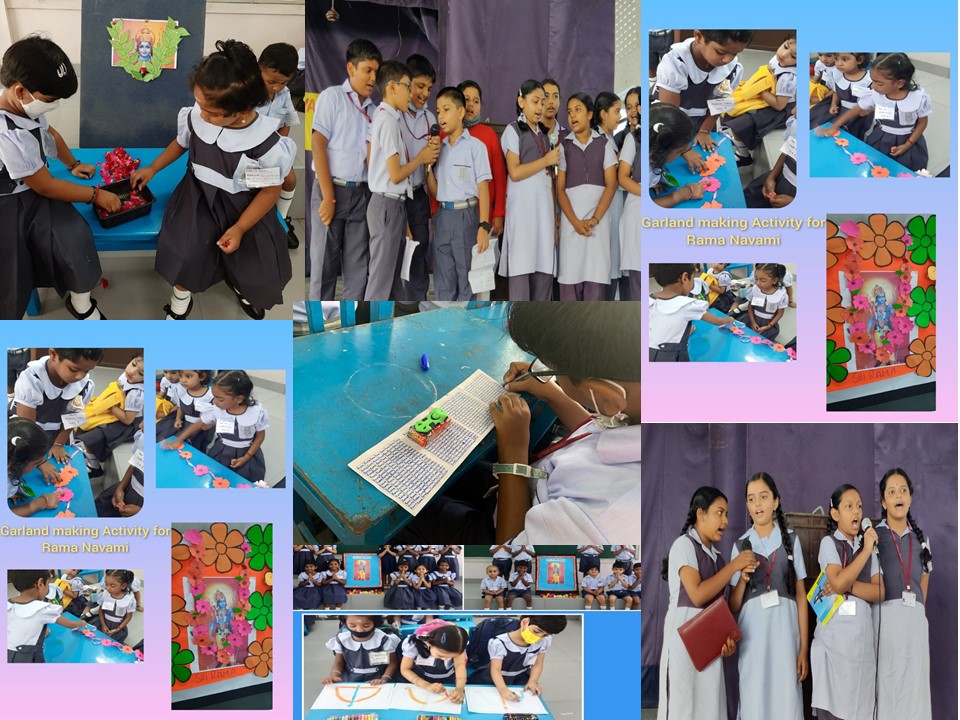 Vilakku Pooja 2022
The teachers and staff of Chinmaya Vidyalaya performed Vilakku pooja on 5.4.22 in a grand manner in the school campus. The pooja was performed by our Principal, Vice Principal and all teachers . Pooja was led by the team of teachers. Deities were decorated with beautiful flowers. Lalitha sahasranamam was chanted melodiously. Bhajans sung by the teachers brought tremendous spiritual energy, filled the atmosphere with divinity and took everyone to a higher level of consciousness and made it a memorable and devotional occasion.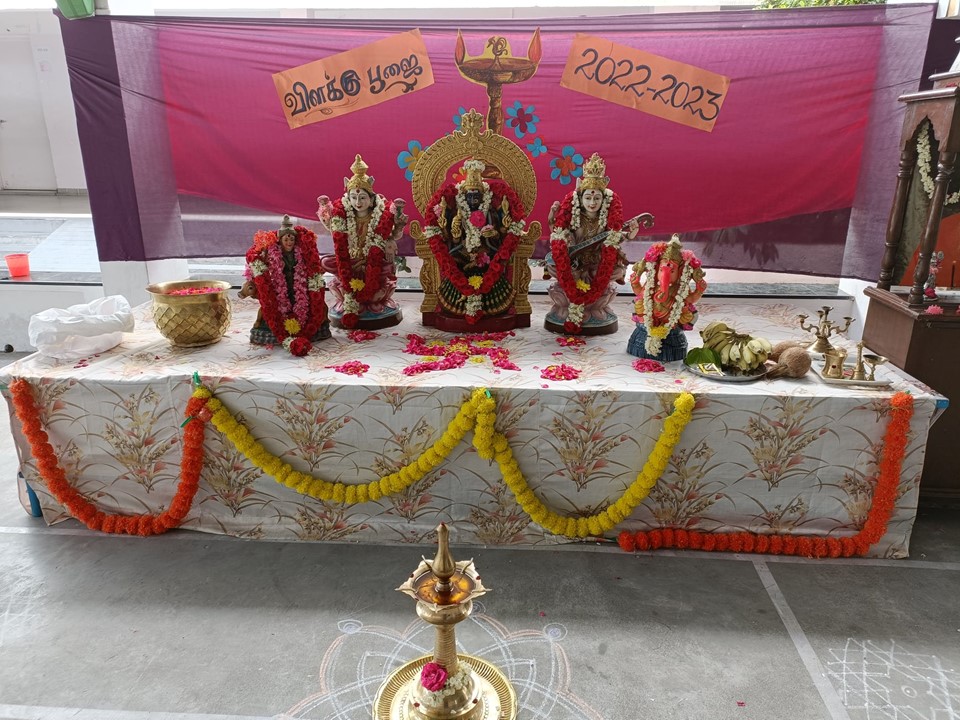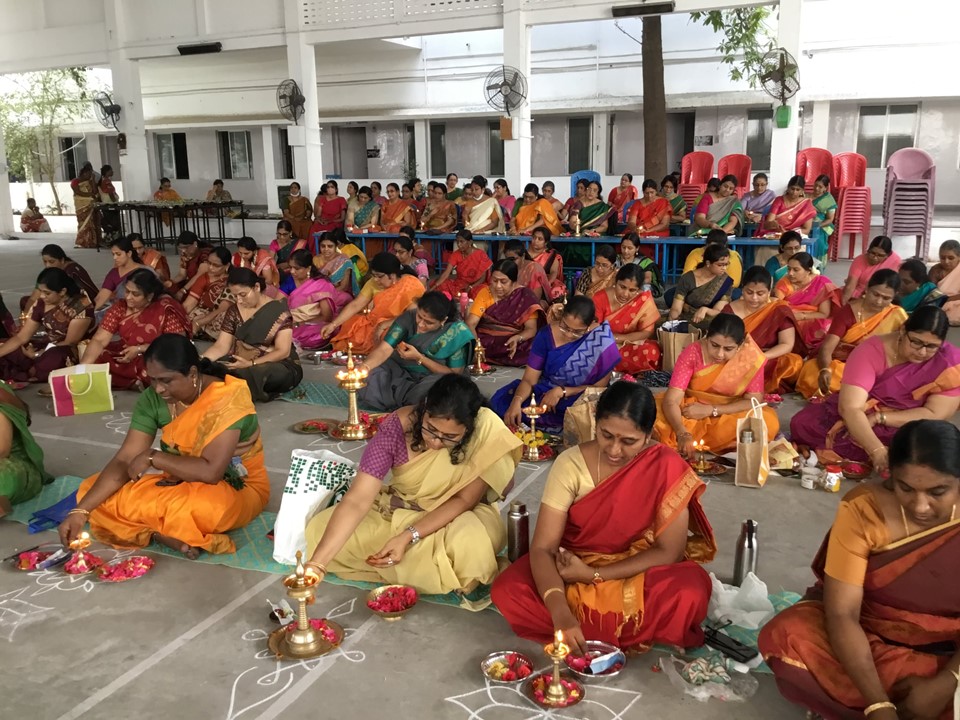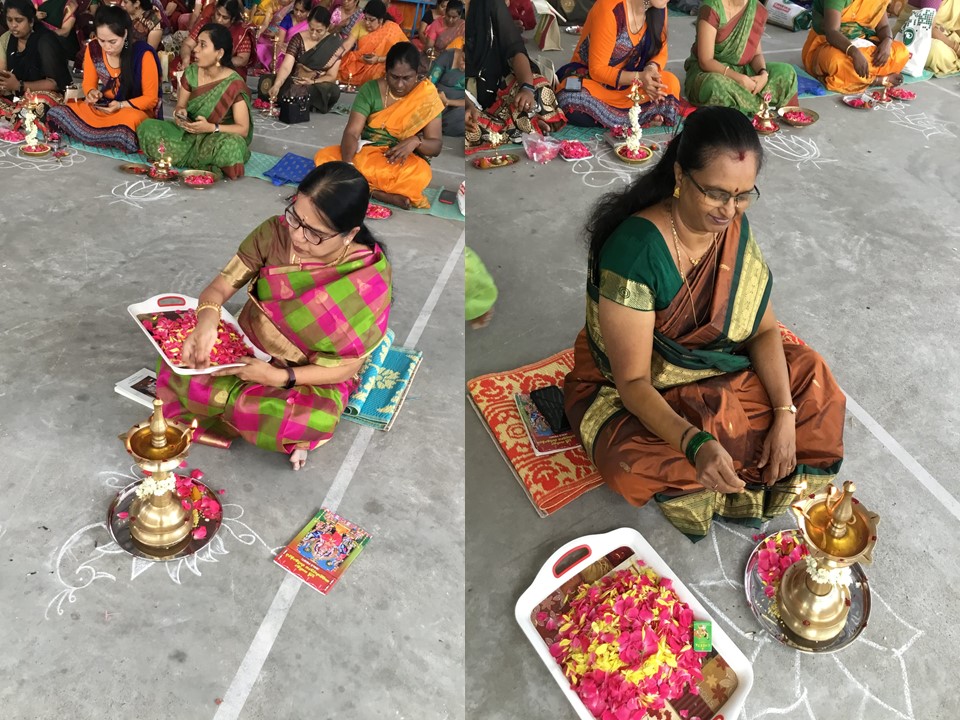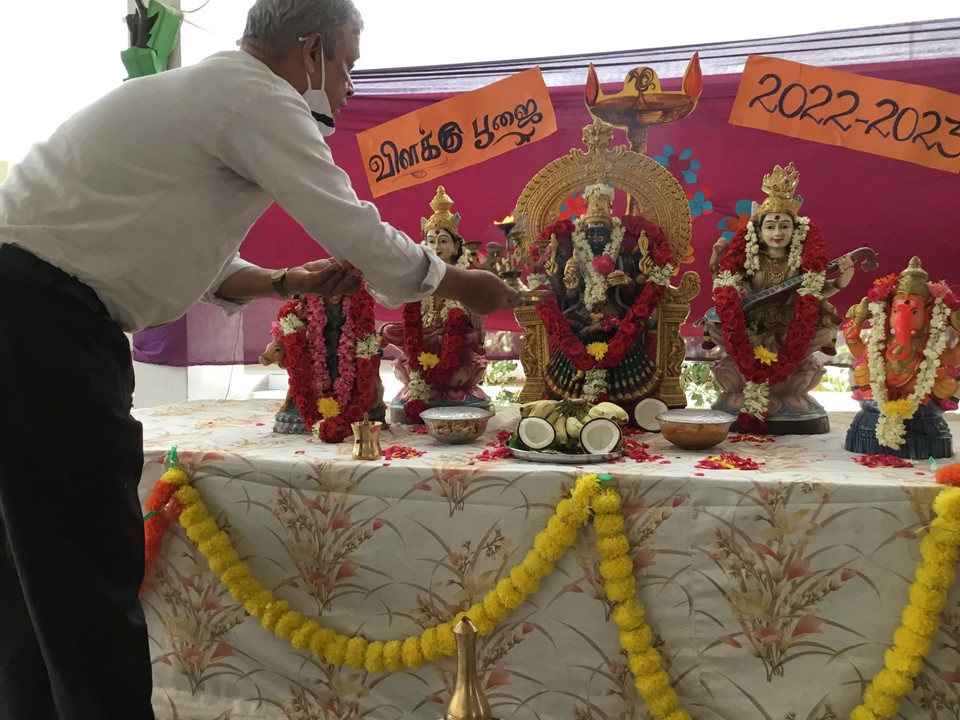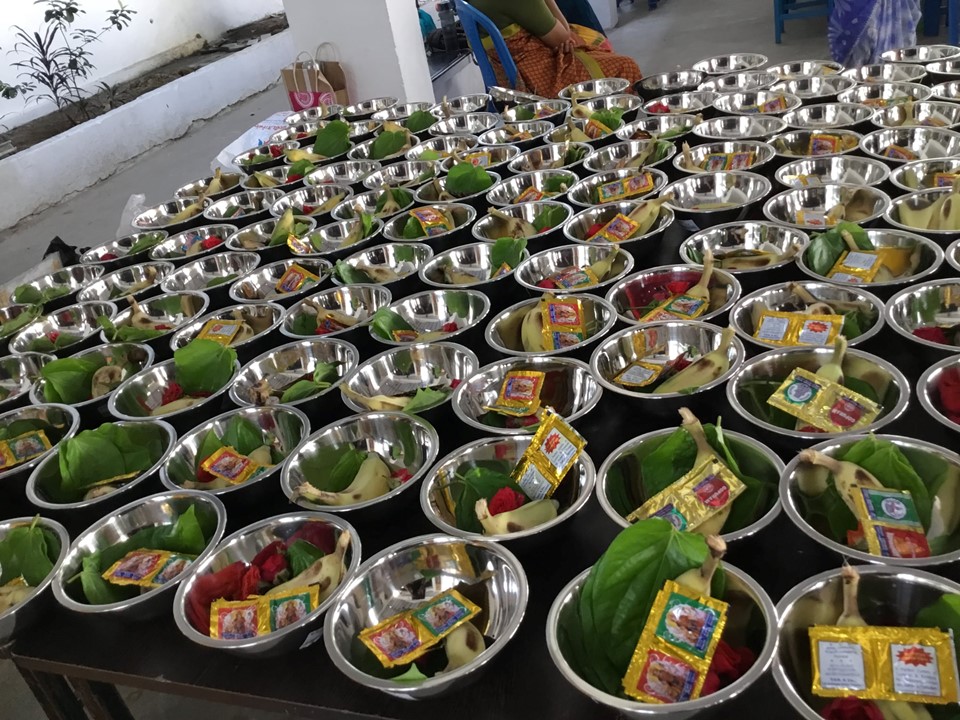 Ganapathy homam 2022
Ganapathy homam, Hayagreeva homam, Dhanvantri homam, Lakshmi homam and Mrityunjaya homam were performed in our school campus on 04.04.2022 to ensure health, knowledge, long life and spiritual wellbeing of everyone. Havan purified the entire atmosphere and left a divine impression in everyone's heart.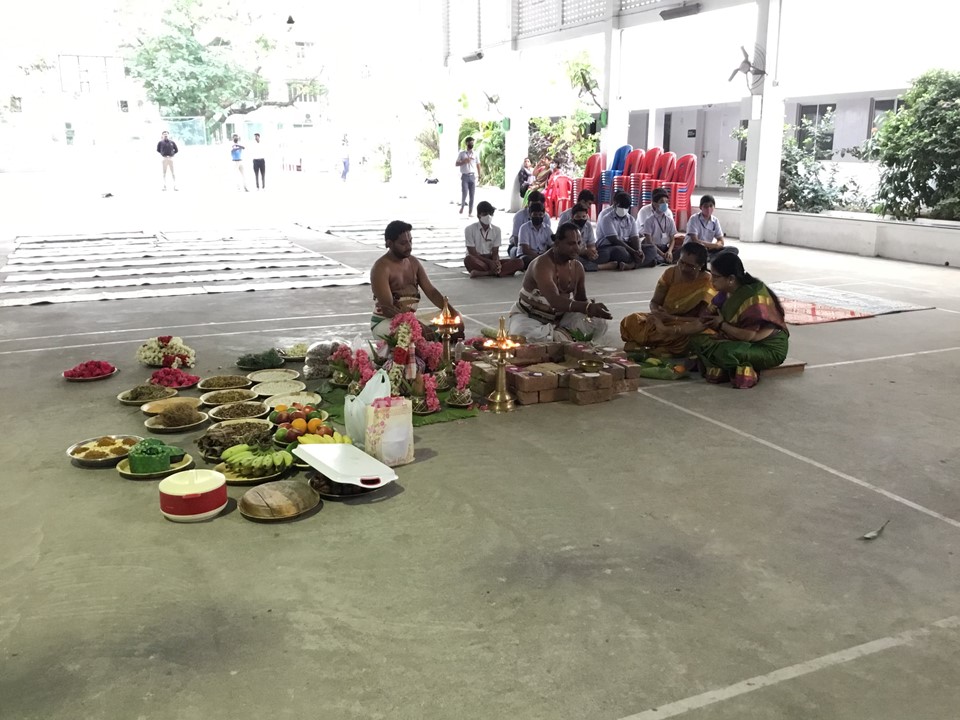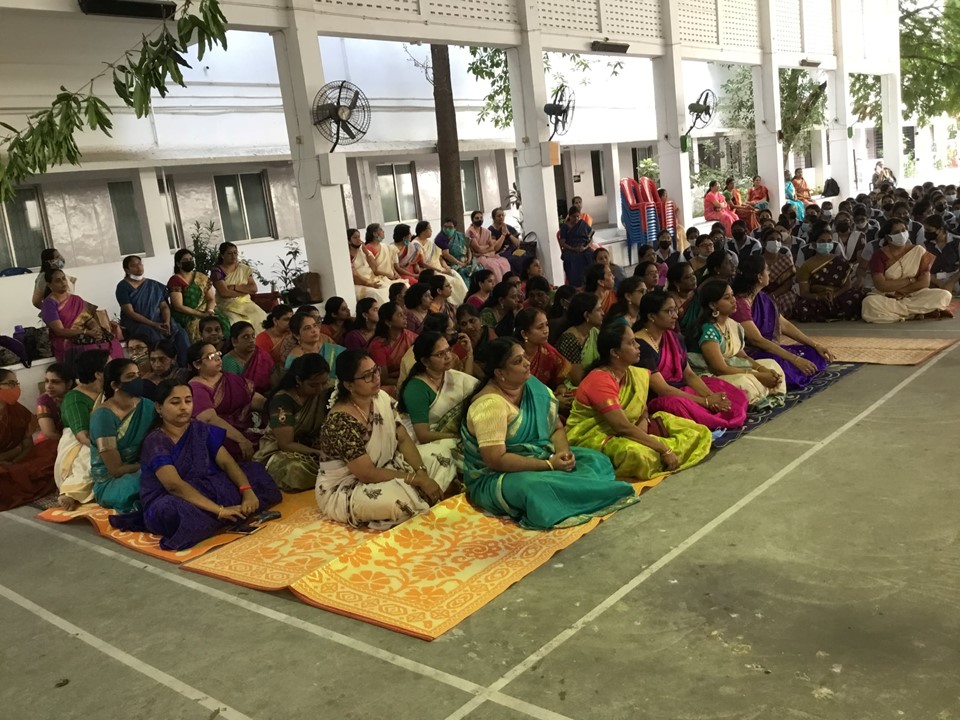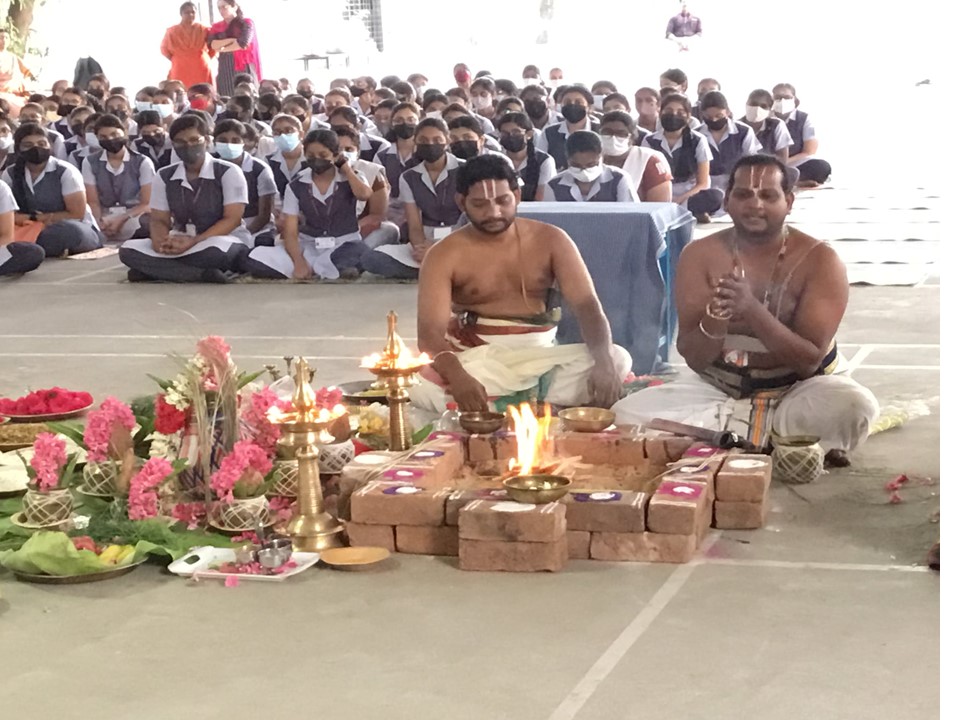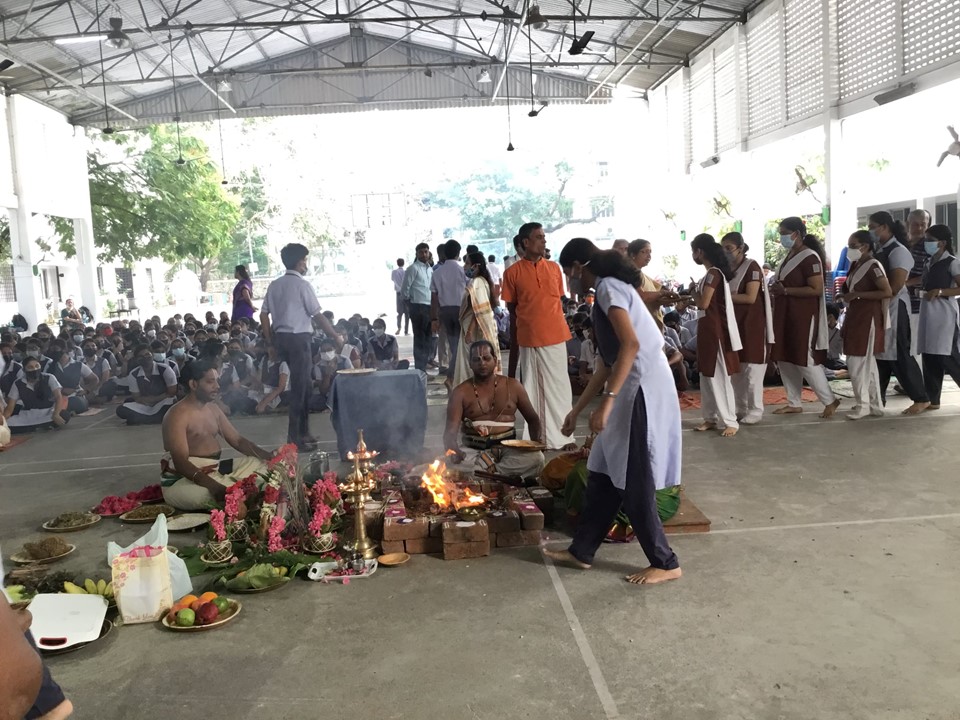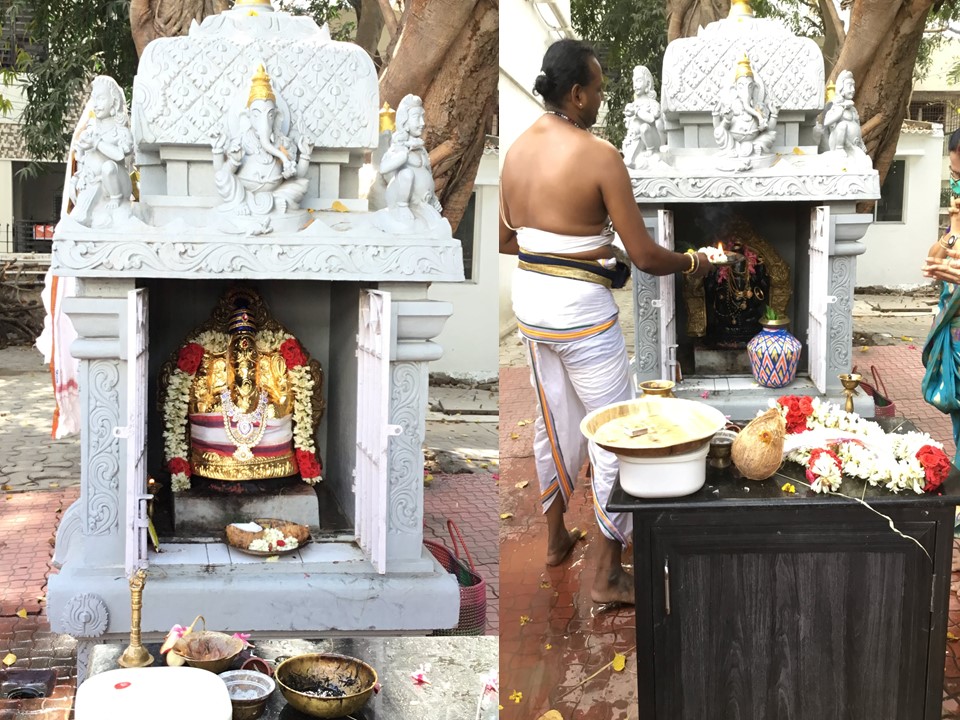 Gita Chanting Competition
Chinmaya Mission, Chennai despite the pandemic, conducted the city level competition through virtual platform, wherein 75 students from our Vidyalaya participated enthusiastically and bagged the third position at the city level. The proud students along with Principal, Vice Principal & the teachers, received the shield from Swami. Sureshanandhaji, Chinmaya Mission, Chennai.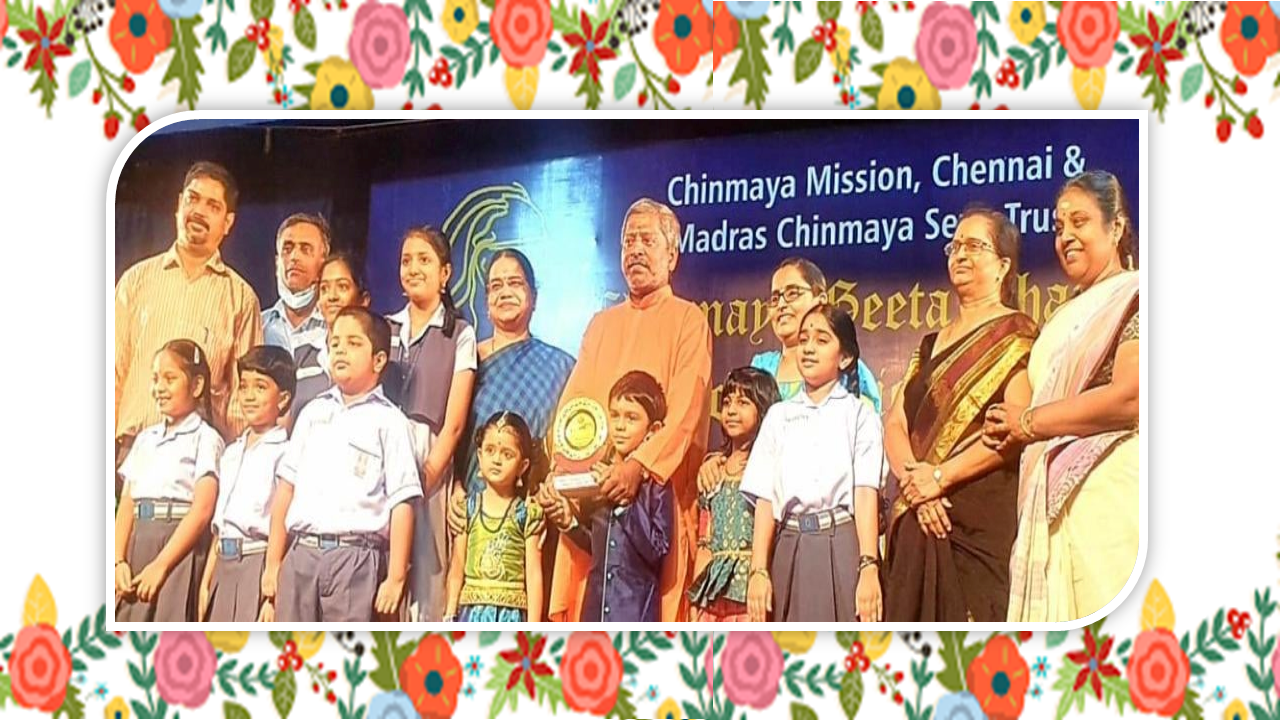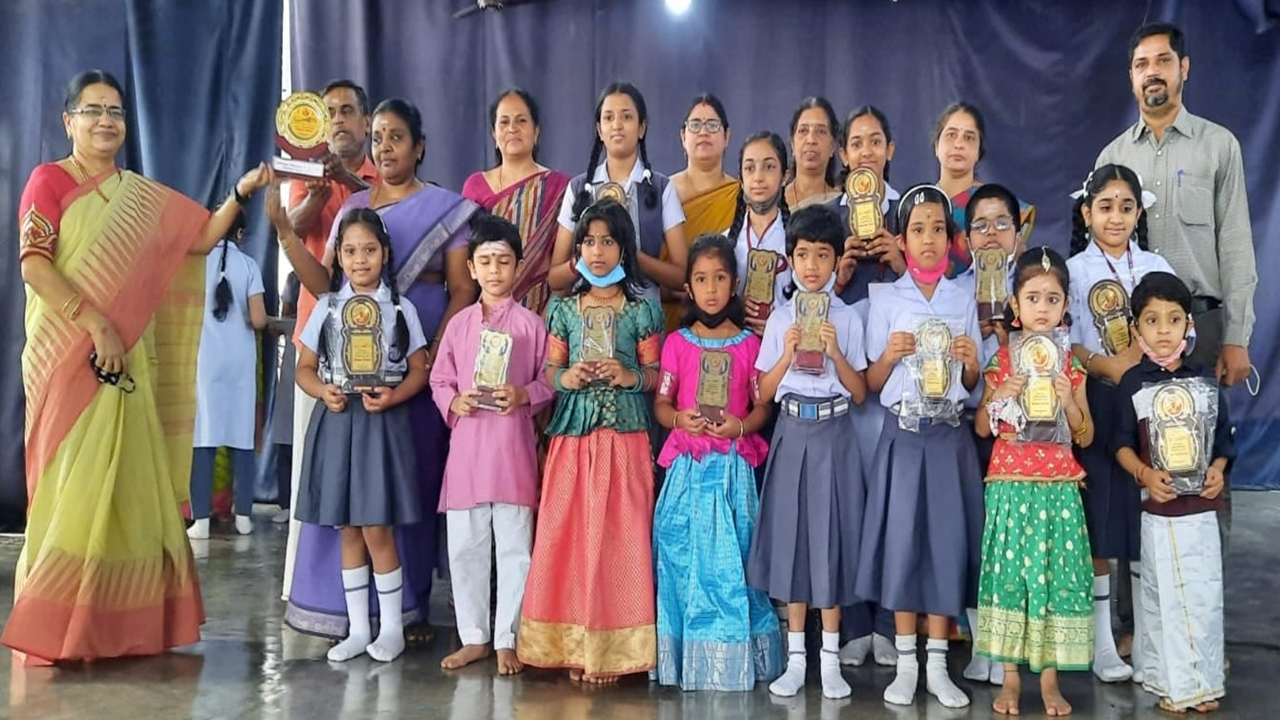 Chinmaya Alapa
Riya Anand of 8C, of our Vidyalaya, had an opportunity to take part in the third edition of Chinmaya Alapa ,an interschool story telling competition, conducted by our Chinmaya group of schools on 4th February 2022. V.G.N, Avadi, hosted the event through the online platform and Smt.Radha Narayanan- Co- founder and creative head of Gurucool Fun ,was the guest of honor and the judge. This was an initiative to teach Indian History through stories. Riya Anand spoke about the ancient king Maharaja Ranjith Singh and bagged the second prize.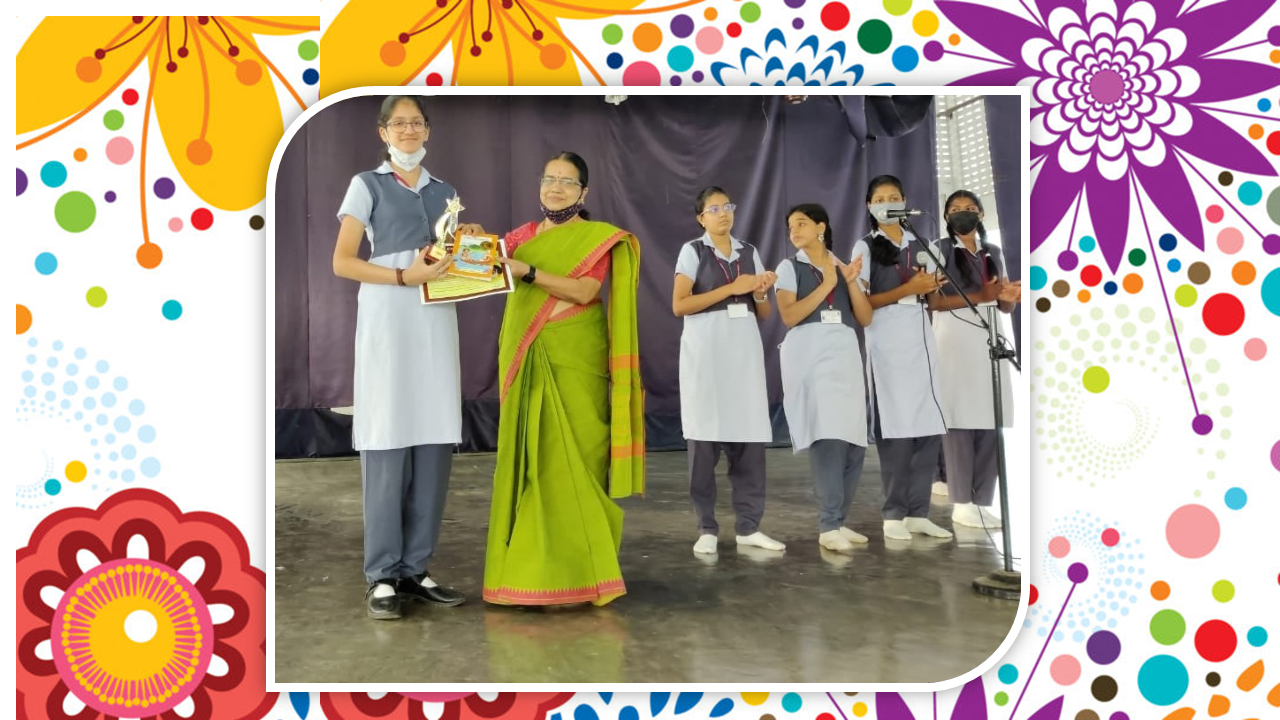 Bharathiyar Tamil Online
West Cluster Schools organised - Bharathiyar Tamil Online Competition 2022 - in February, which was hosted by Kola Saraswathi Vaishnav School, Kilpauk. Many competitions honouring Mahakavi Subramania Bharathiyar, were conducted online for students of Class VI. Sreshta S of Std VI won the Second prize in the Solo Instrumental Music category (of Bharathiyar poems). She was honoured at the Valedictory Function held on 4.3.2022.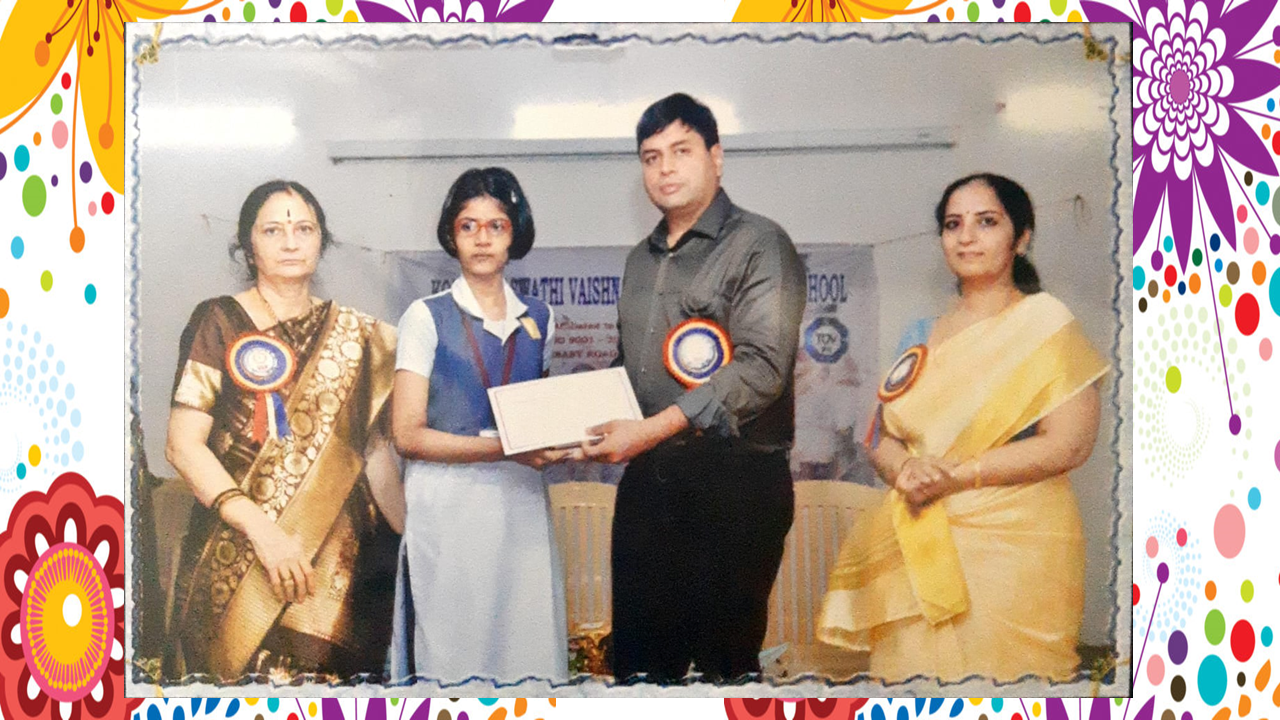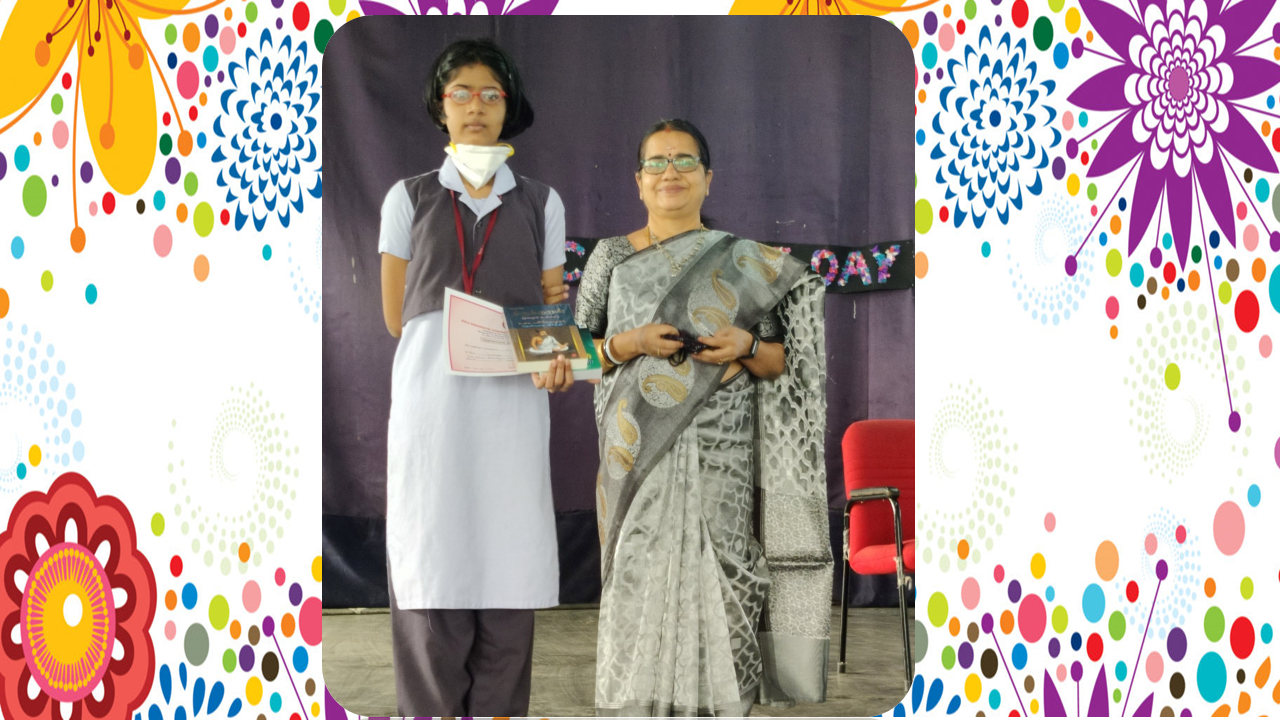 INTER SCHOOL COMPETITION
West Cluster conducted an Inter school competition, organized by The Schram Academy for Std VIII students. A team of six students from our school participated. The following topics were given by the organizer: 1. End poverty. 2. End hunger and Improve nutrition and sustainable Agriculture. 3. Ensure equitable and quality education. 4. Achieve gender equality Children chose Topic No.2 which is SDG #2. They Online platforms like Whatsapp, Microsoft Teams and Google meet to discuss about the topic to be selected, understand the problem they are trying to solve, Ideate, Define, Prototype and Test. They shared apps like Google forms, Flipgrid and Padlet to gather their peer group's idea on the problem. They presented their ideas, views and innovative solutions through PowerPoint presentation (online) for 7 minutes, followed by 3 minutes interaction with judges. Our school team won the second place.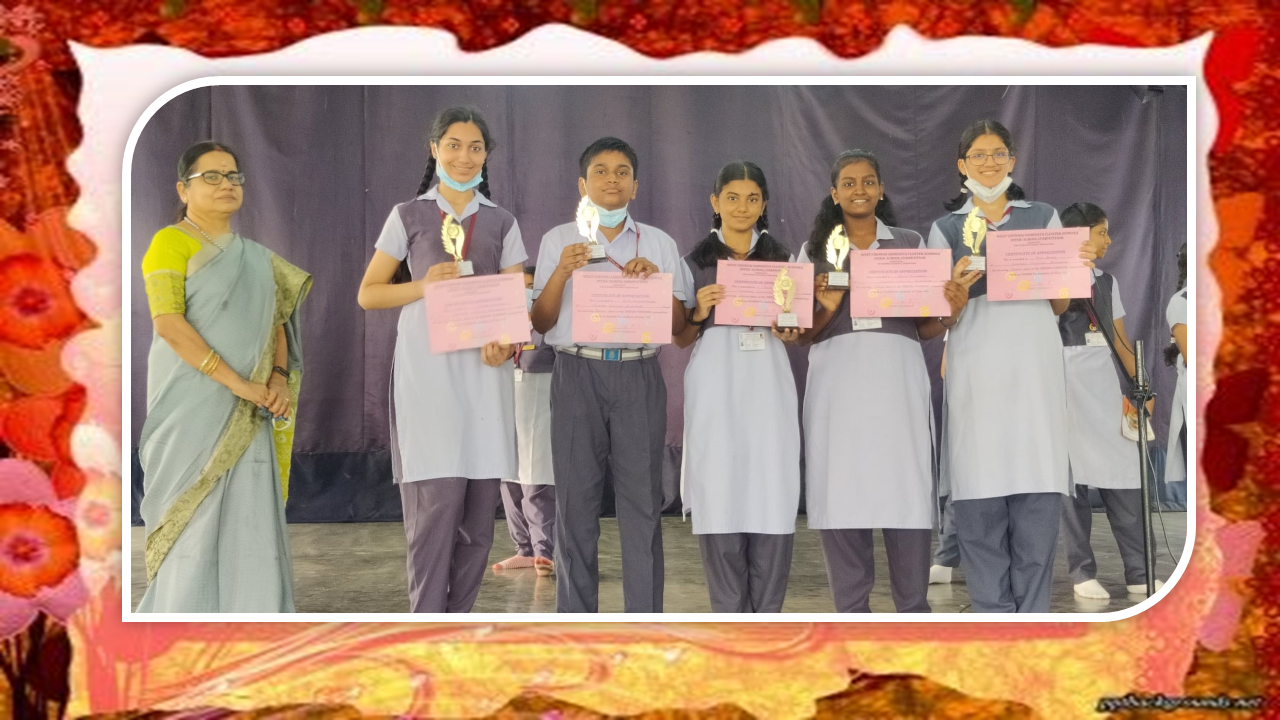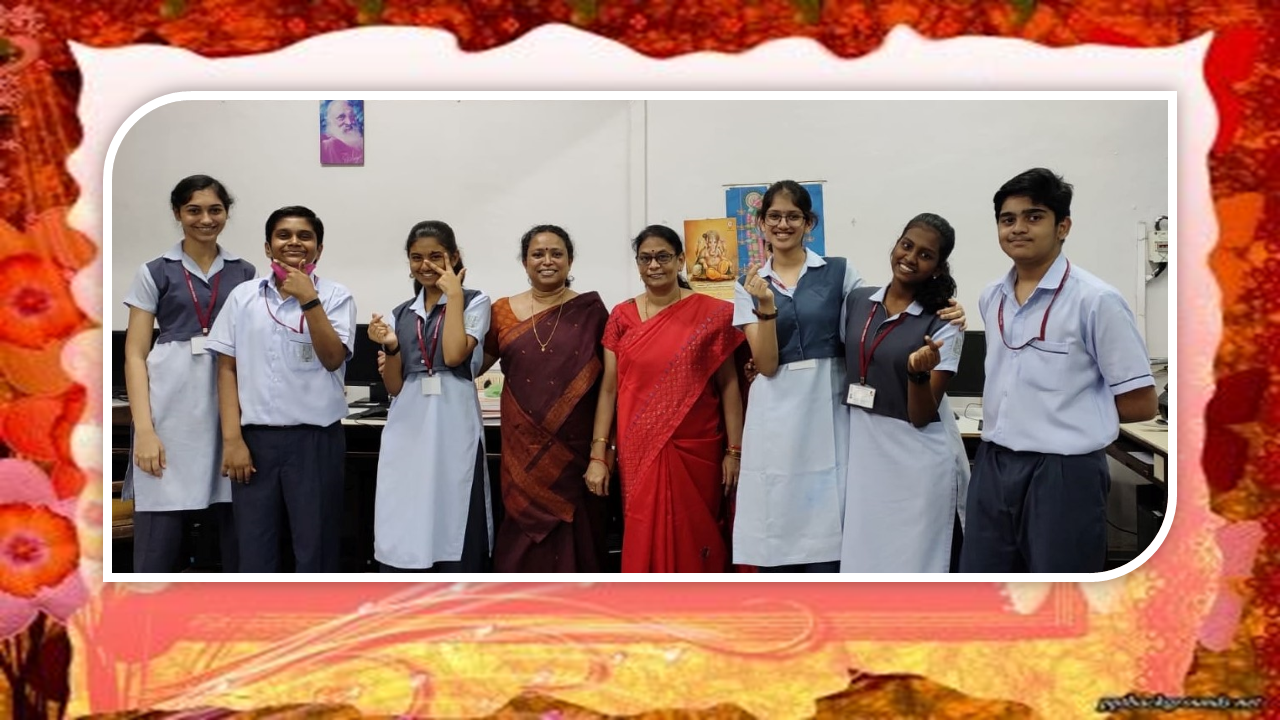 Marvel 2022
KS Academy organized 'Marvel 2022' - A Pan India Level Accountancy examination in which Megha Kumaran of Class 12C secured second rank scoring 77.5/80 among 2500+ students in and around Chennai from 80+ schools. She also received a cash prize of Rs.30000.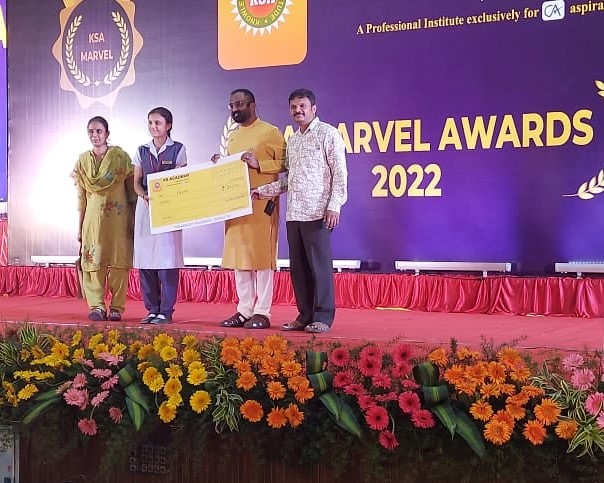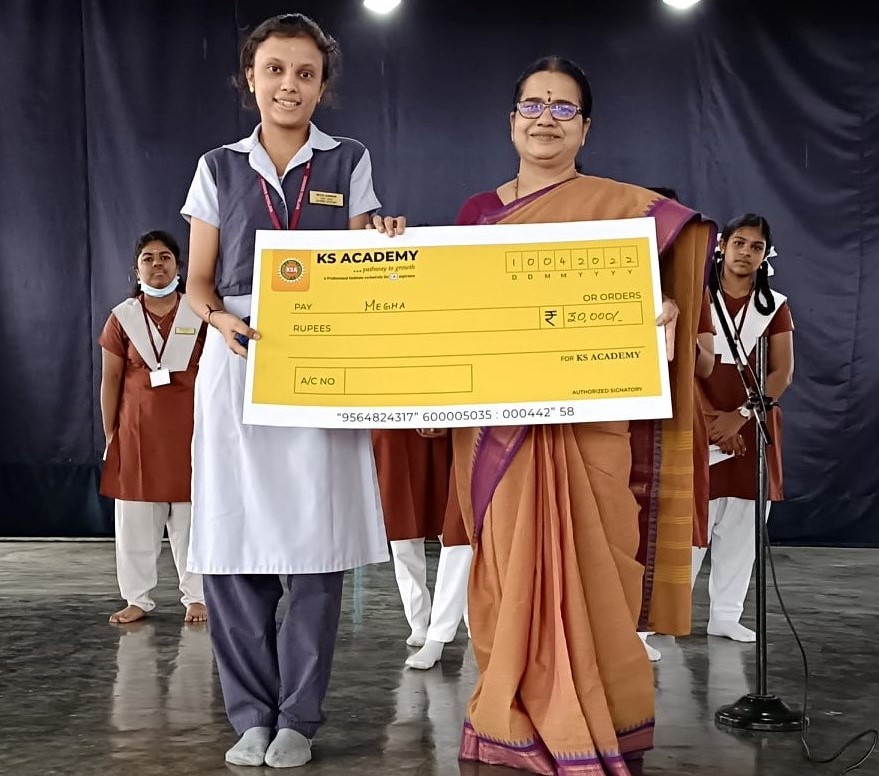 Accounting Wizard 2022
RR Academy conducted Accounting Wizard 2022 in which Charukesi Sumedh Waikar and Megha Kumaran of Class 12 secured the first rank scoring a perfect 40 and Praveen of Class 12 secured the third rank scoring 38 out of 40 among 500+ students from 15+ schools in and around Chennai. Also many other students from our school secured Meritorious and Special prizes for their outstanding performance.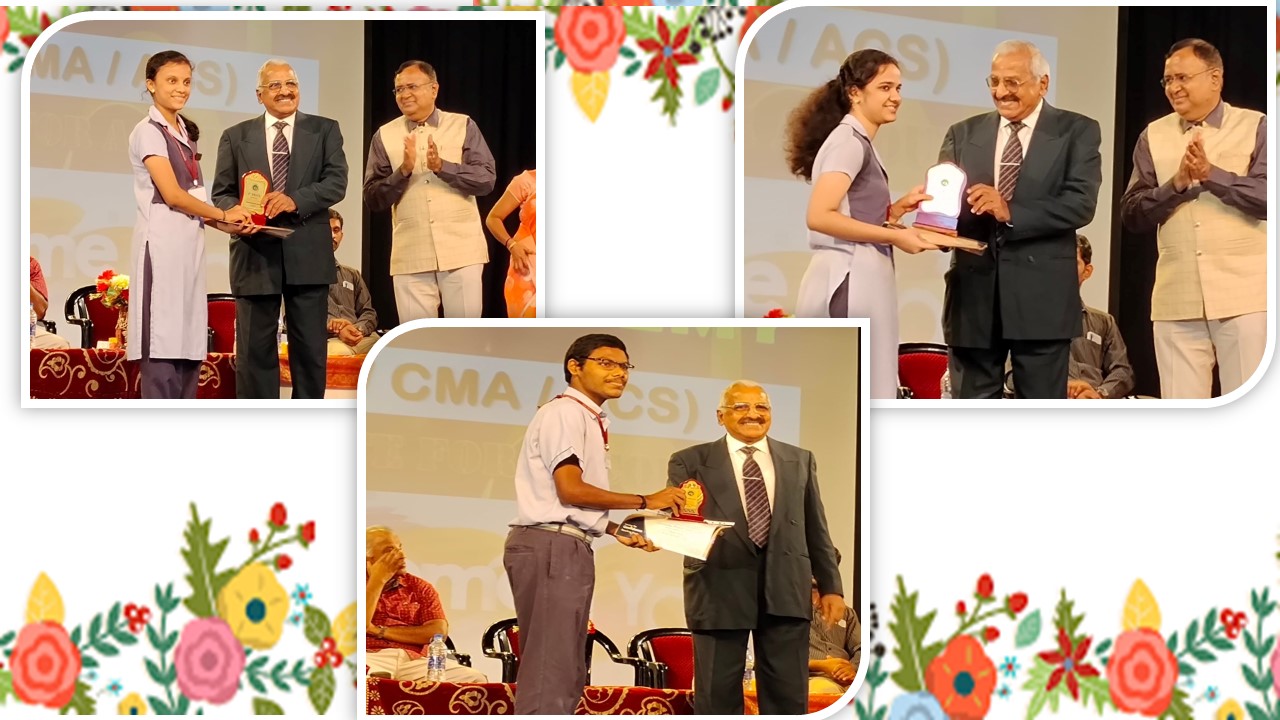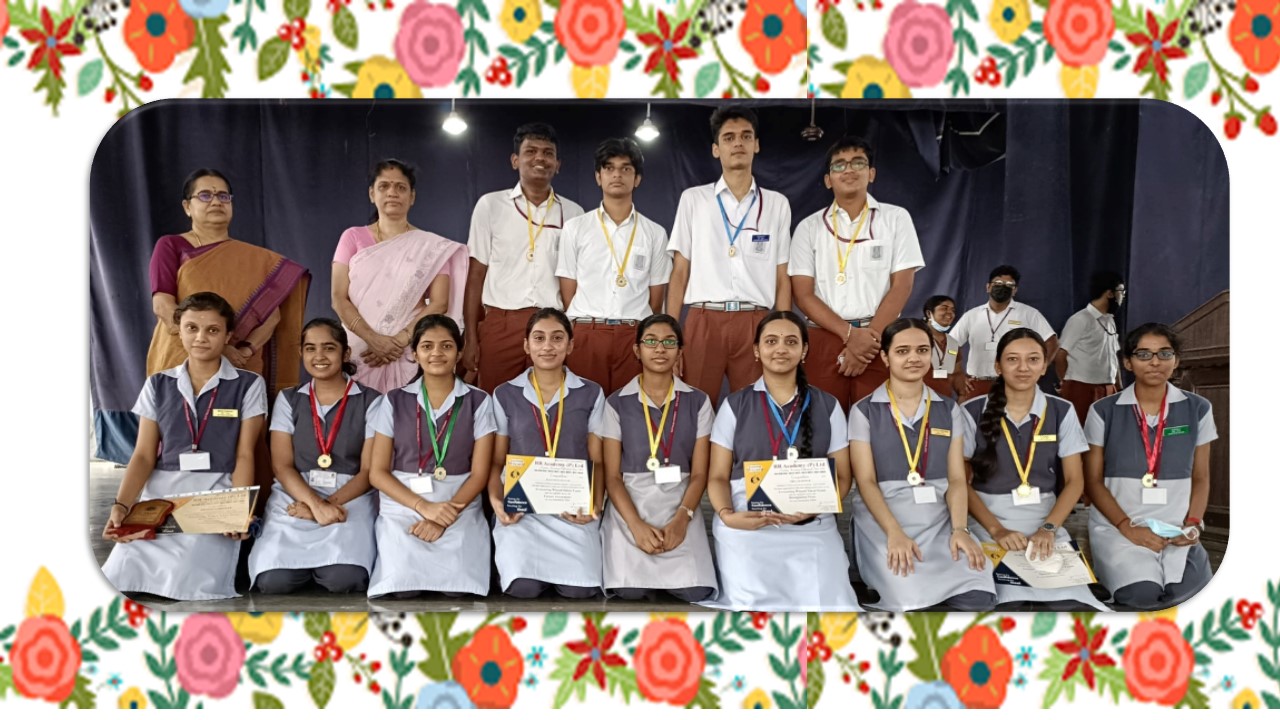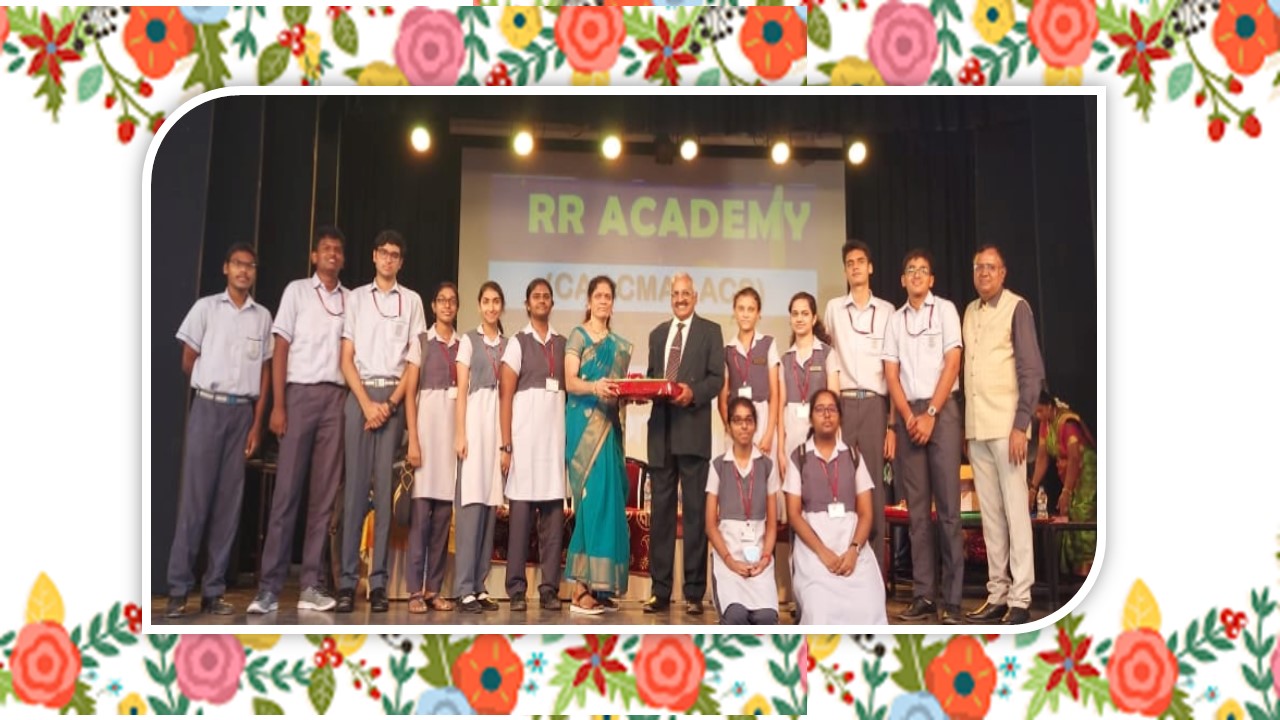 ENDOWMENT PRIZE DAY
The Endowment Prize day was held on 19.03.2022. Shri.V.Manikandan, alumnus (Senior Manager, Cognizant Technology Solution) presided over the function. The chief guest while addressing the students shared his memories at school and inspired the students to put in 100% hard work to excel in their chosen field. He insisted on the need to develop logical learning and rational thinking. Every child should charge himself with ''Triple A'- ASPIRATION, ATTITUDE, APTITUDE to be successful. The prize winners were felicitated by the chief guest.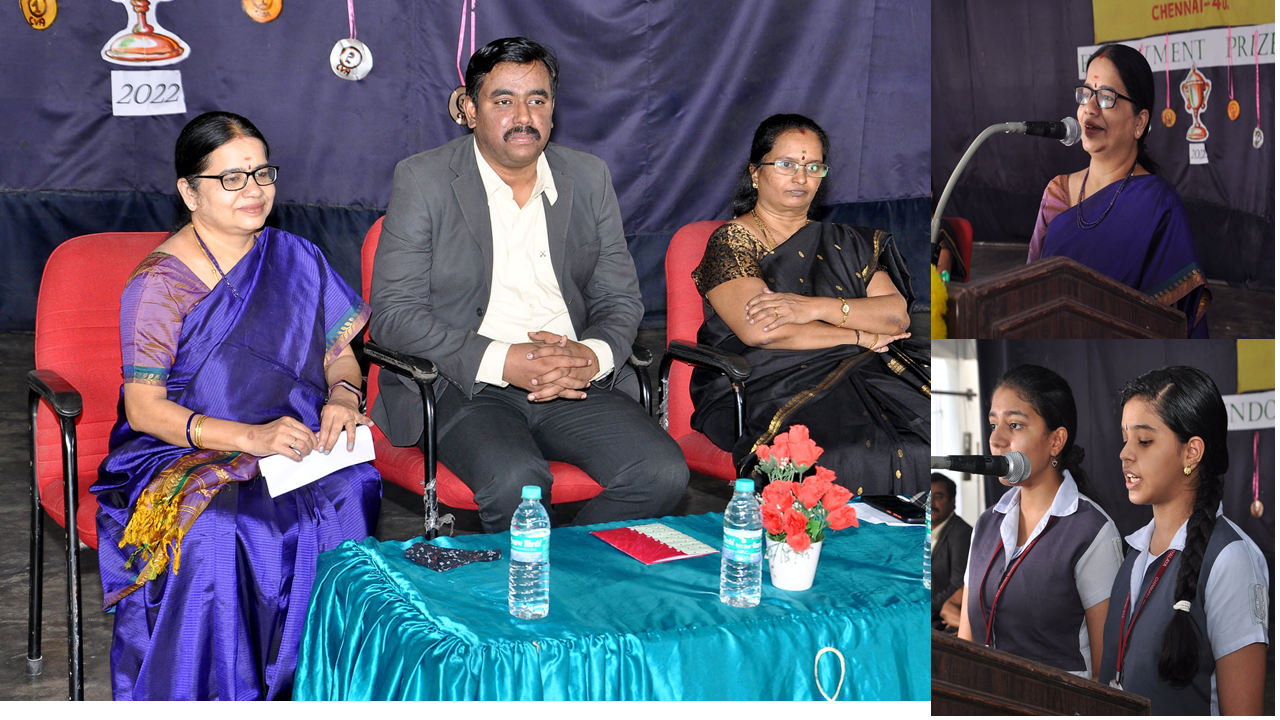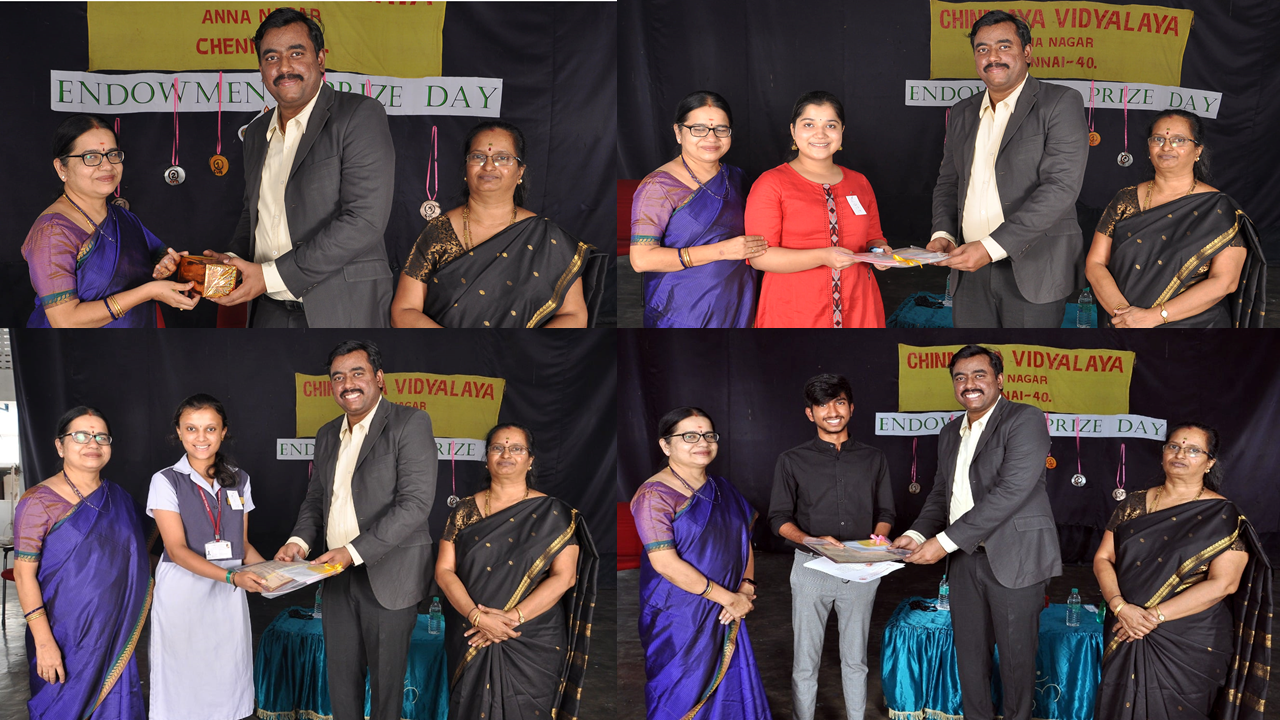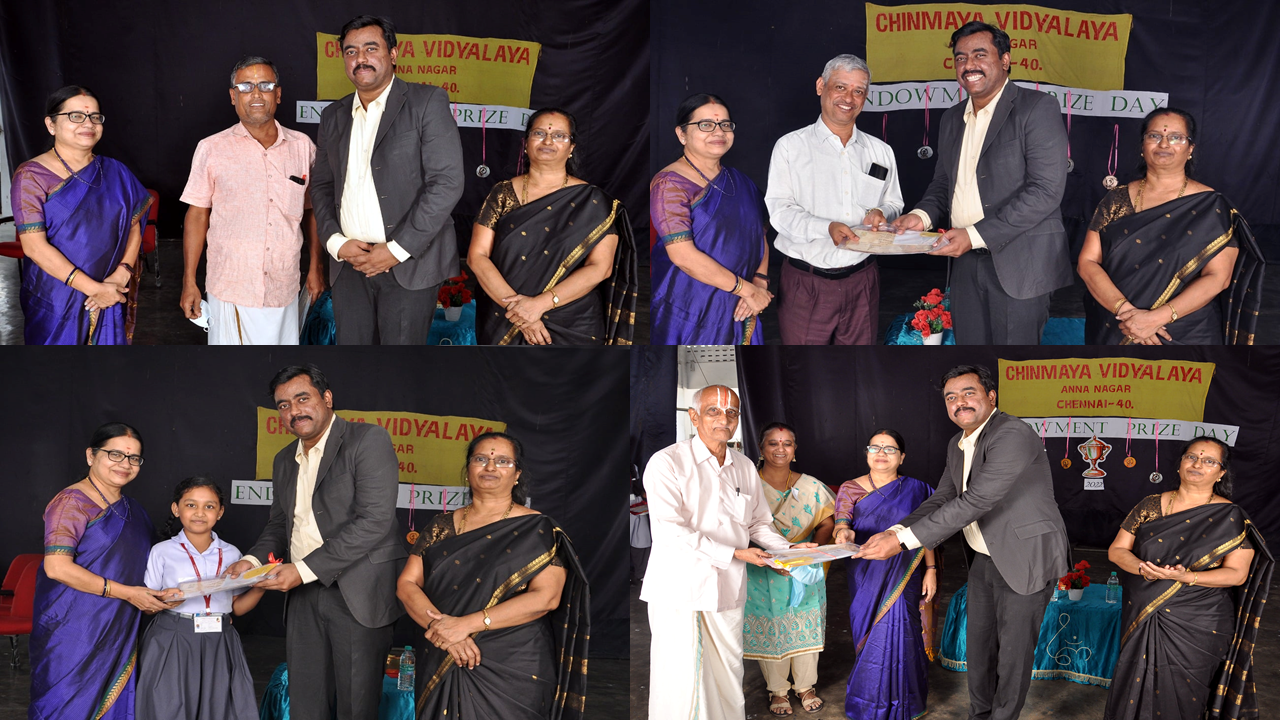 KG GRADUATION DAY
Chinmaya Vidyalaya Annanagar celebrated its Kindergarten Graduation Day on March 24th 2022 at the school Decennial auditorium. The chief guest for the day was Smt. Latha Ganesan, Principal Chinmaya Vidyalaya -VGN Avadi. Our Principal Mrs V Gowrilakshmi welcomed the gathering. The chief guest in her convocation address, complimented the graduates on their achievements and congratulated the teachers for their dedication and hard work. The Kindergarten incharge Mrs Usha Joseph presented the Kindergarten annual report for the year 2021-22, with the vote of thanks by Mrs Prasannna Rav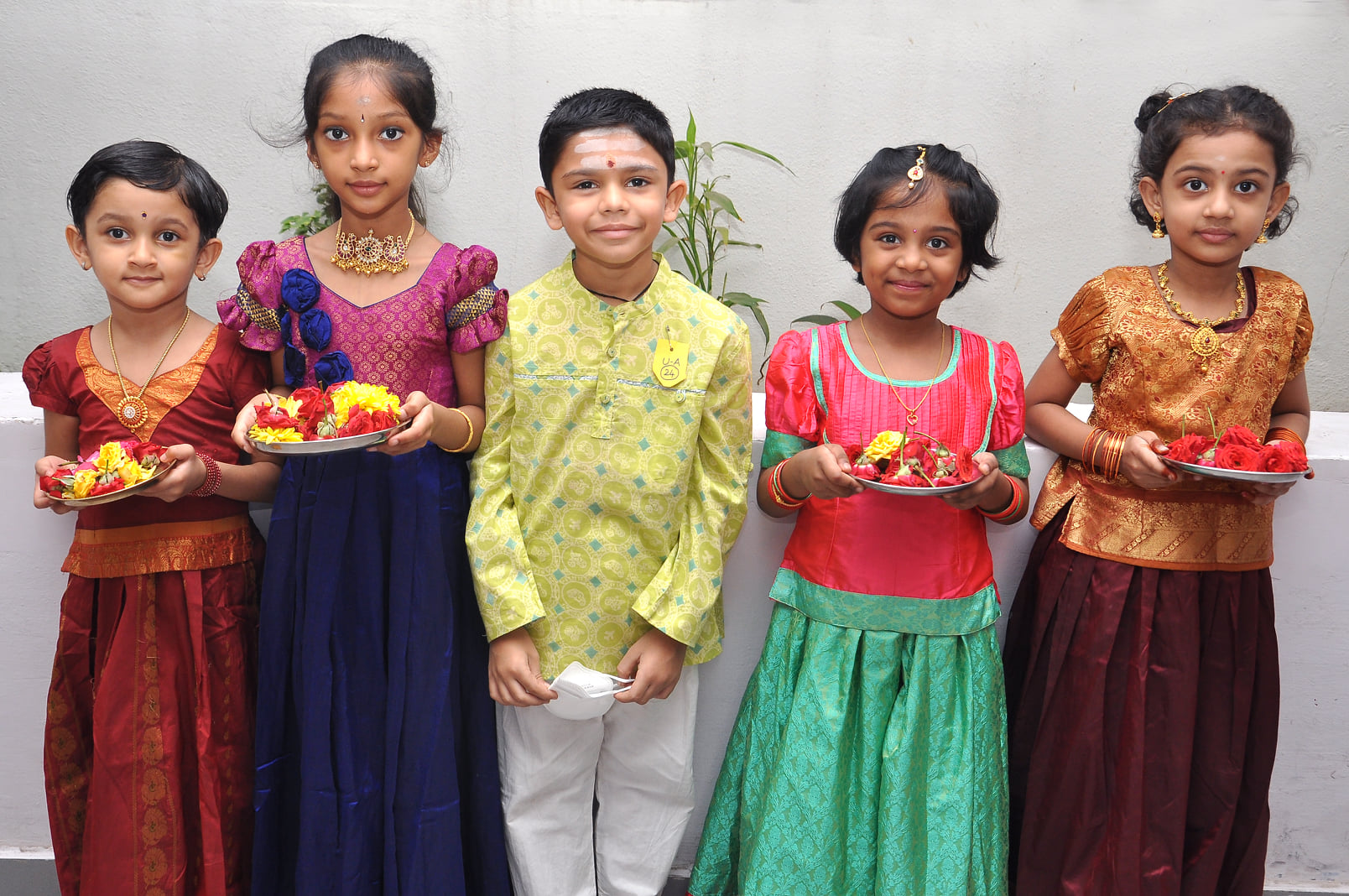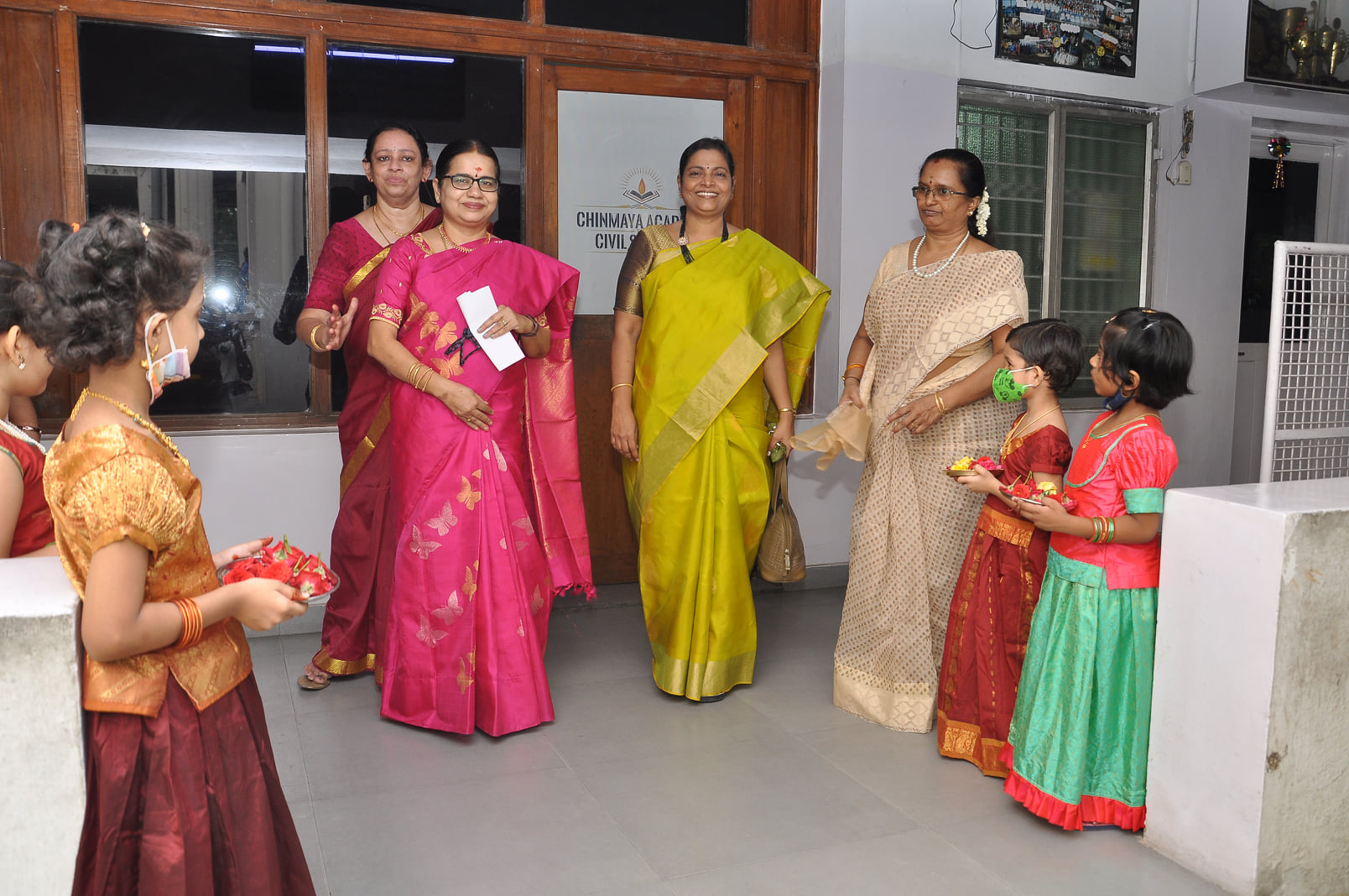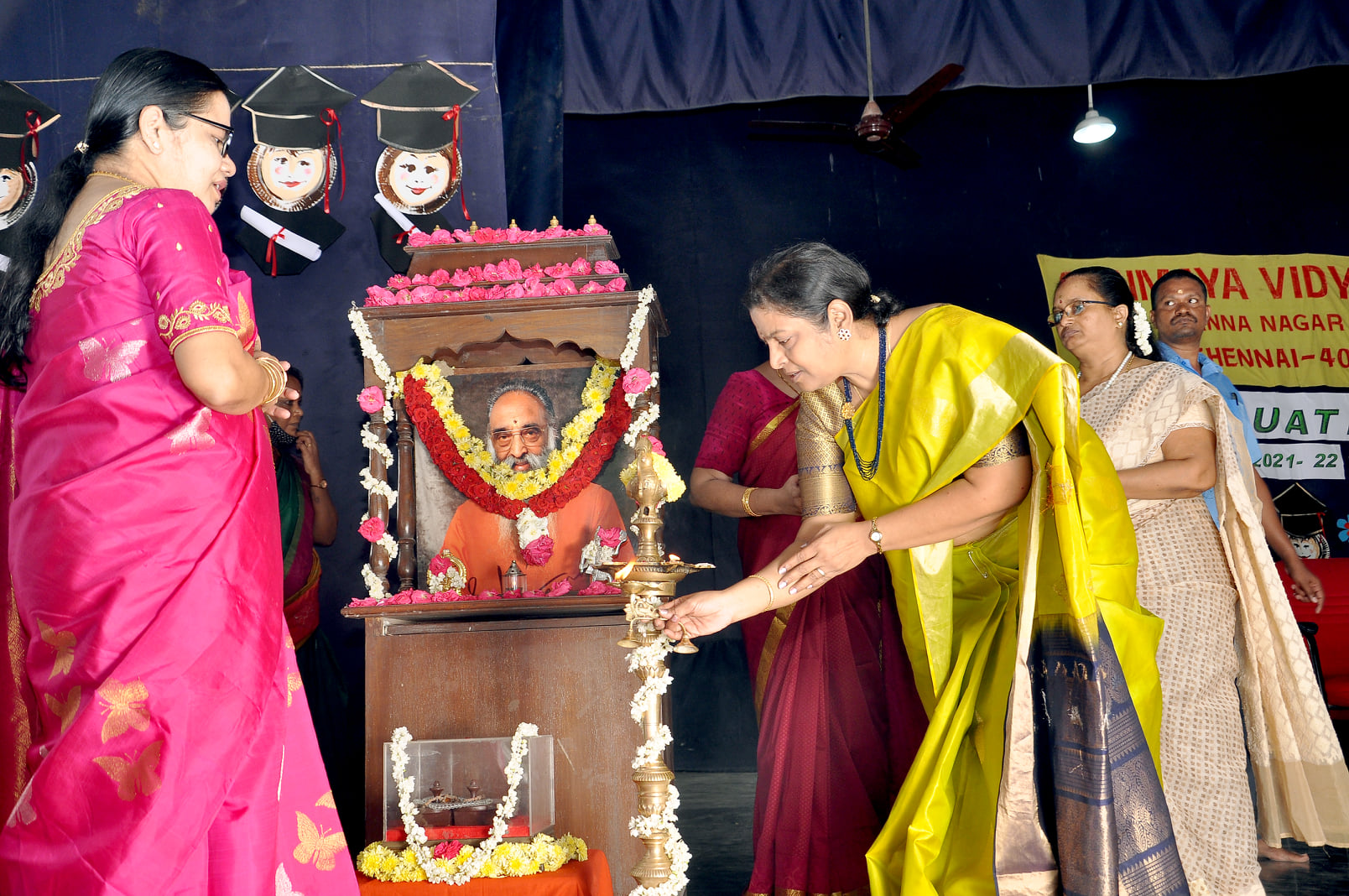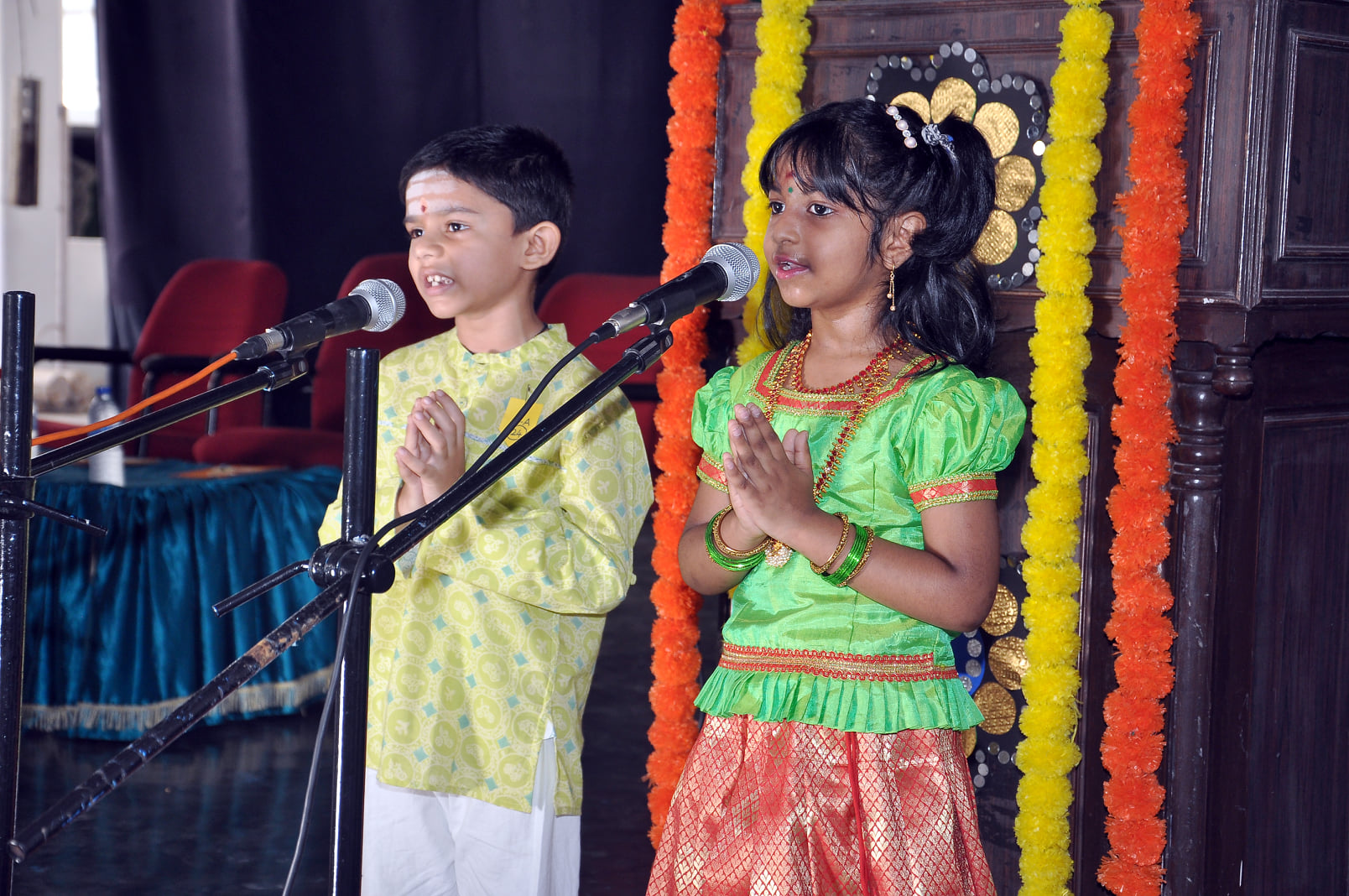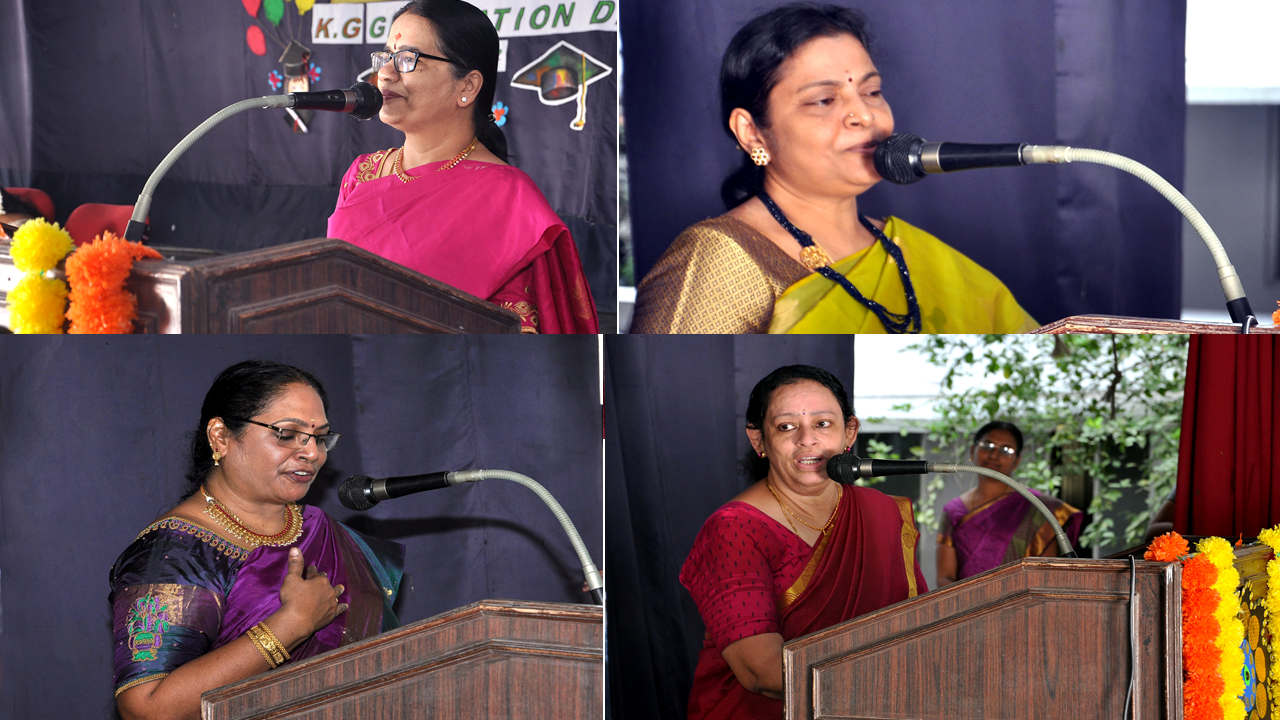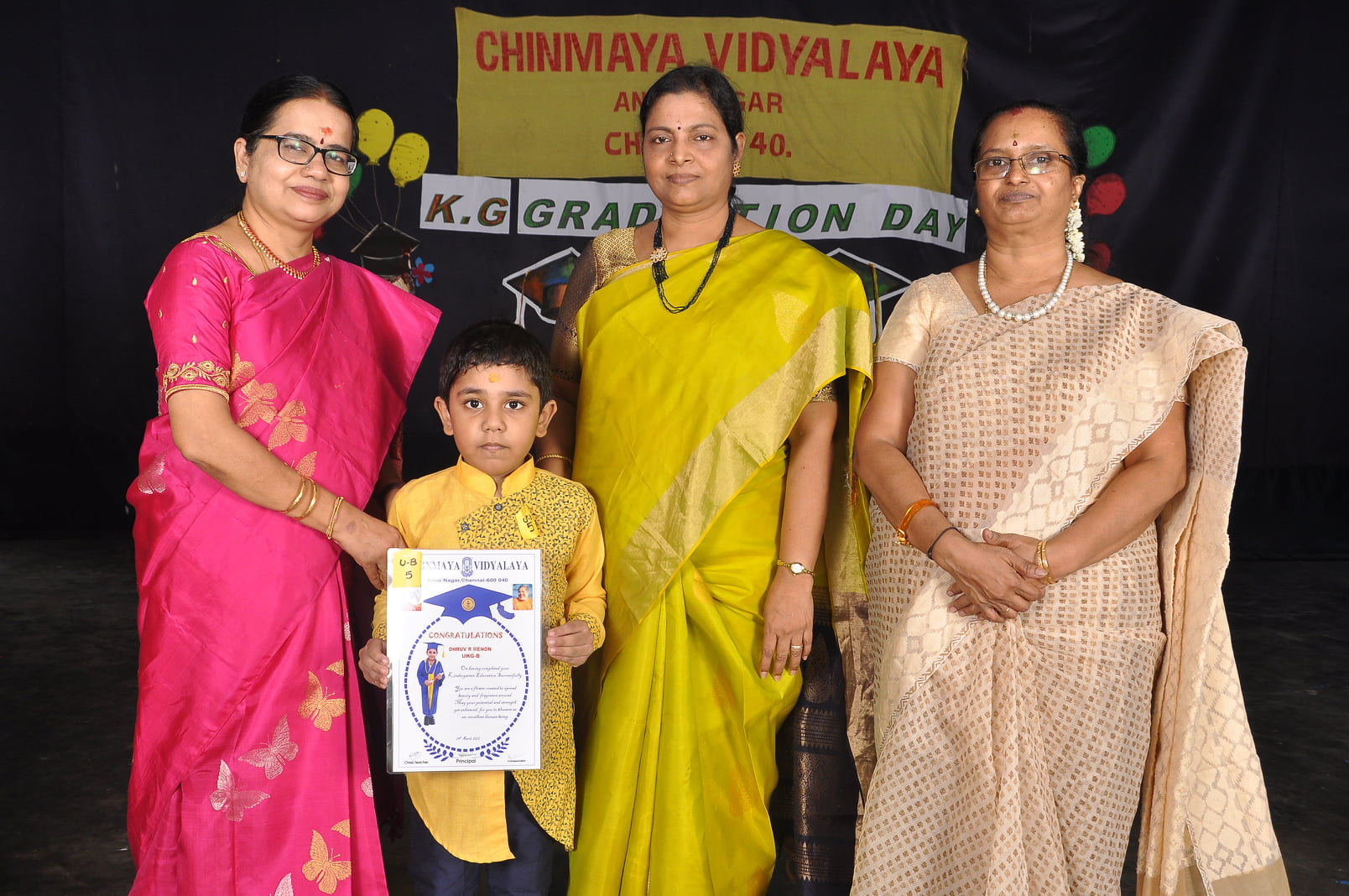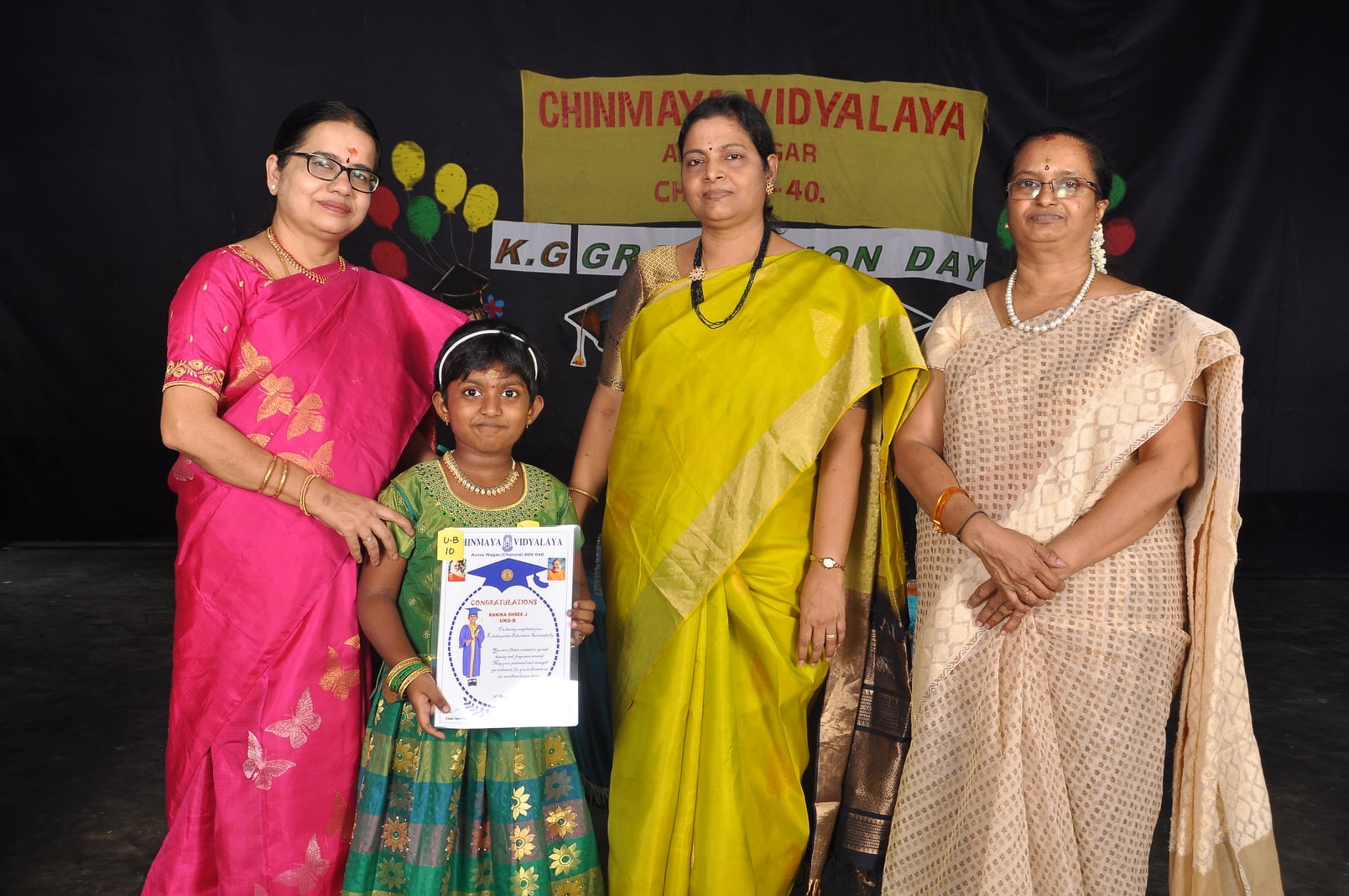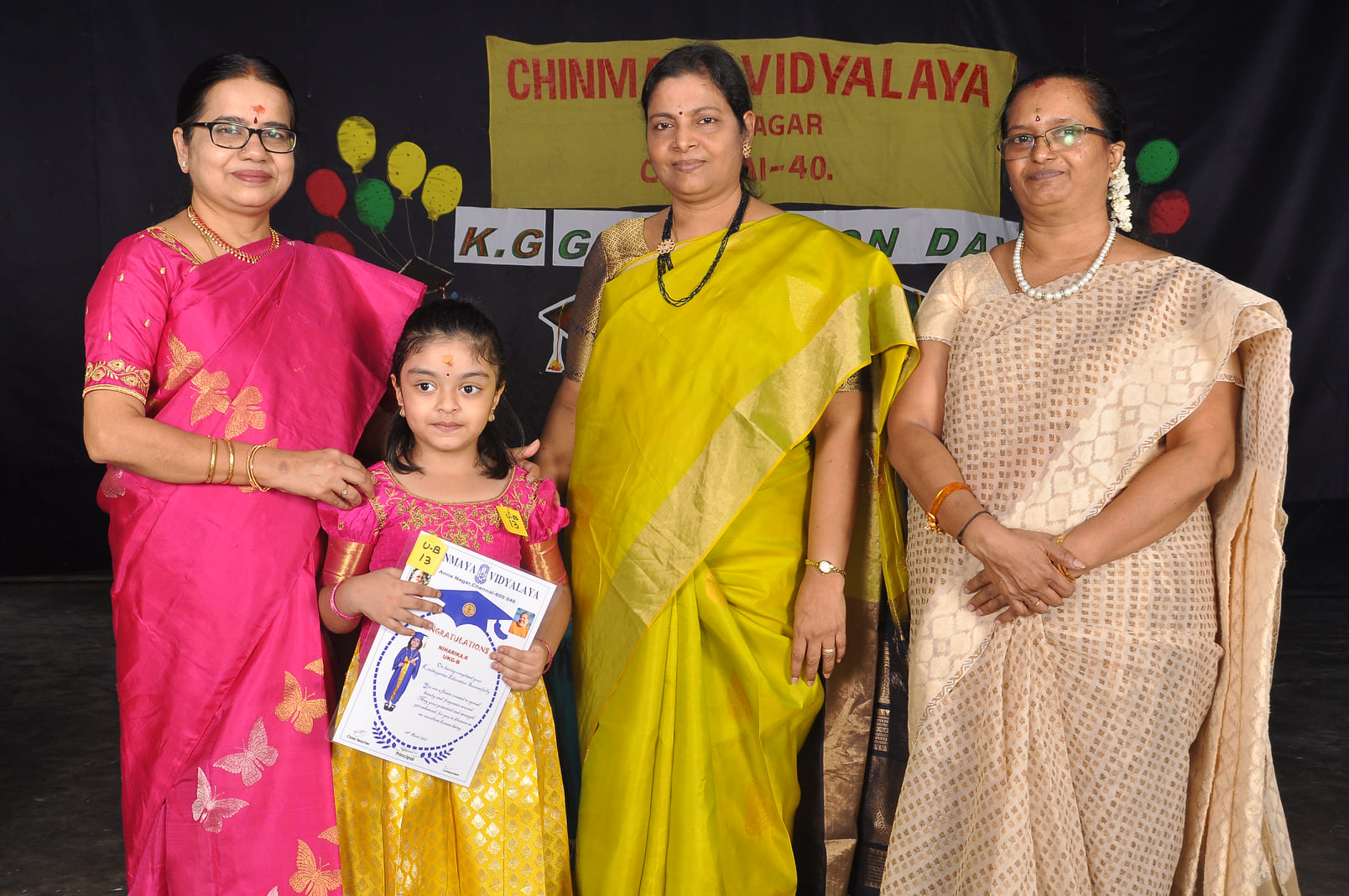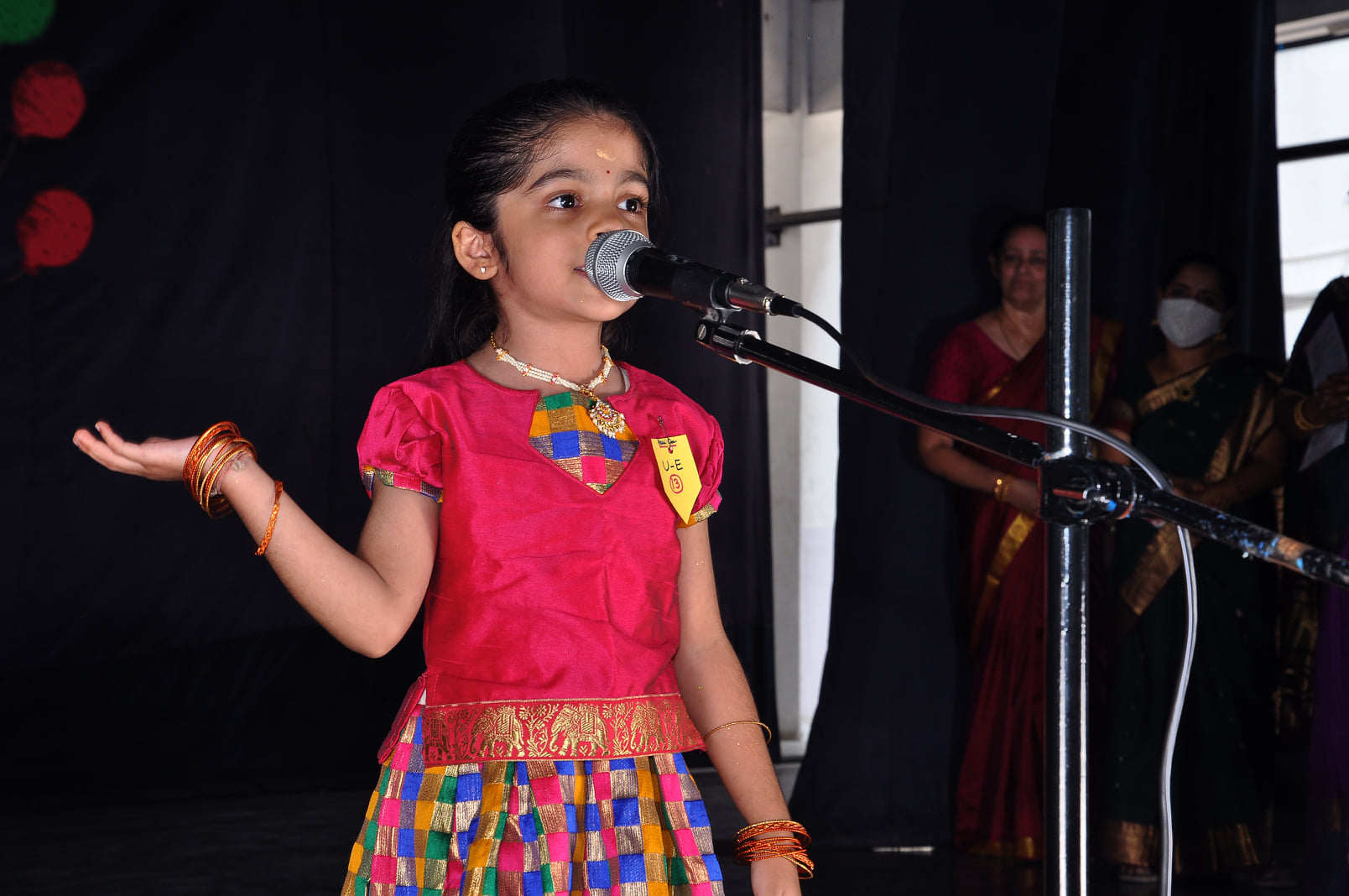 CCA_PRIZE DAY
CCA prize day is celebrated to appreciate and to motivate children who have skillfully dedicated their innate talents for the co-curricular activities conducted through online platform throughout the academic year 2021 – 2022. Children who bagged the overall prizes were awarded with a trophy and a certificate. The overall trophy was won by Alakananda house.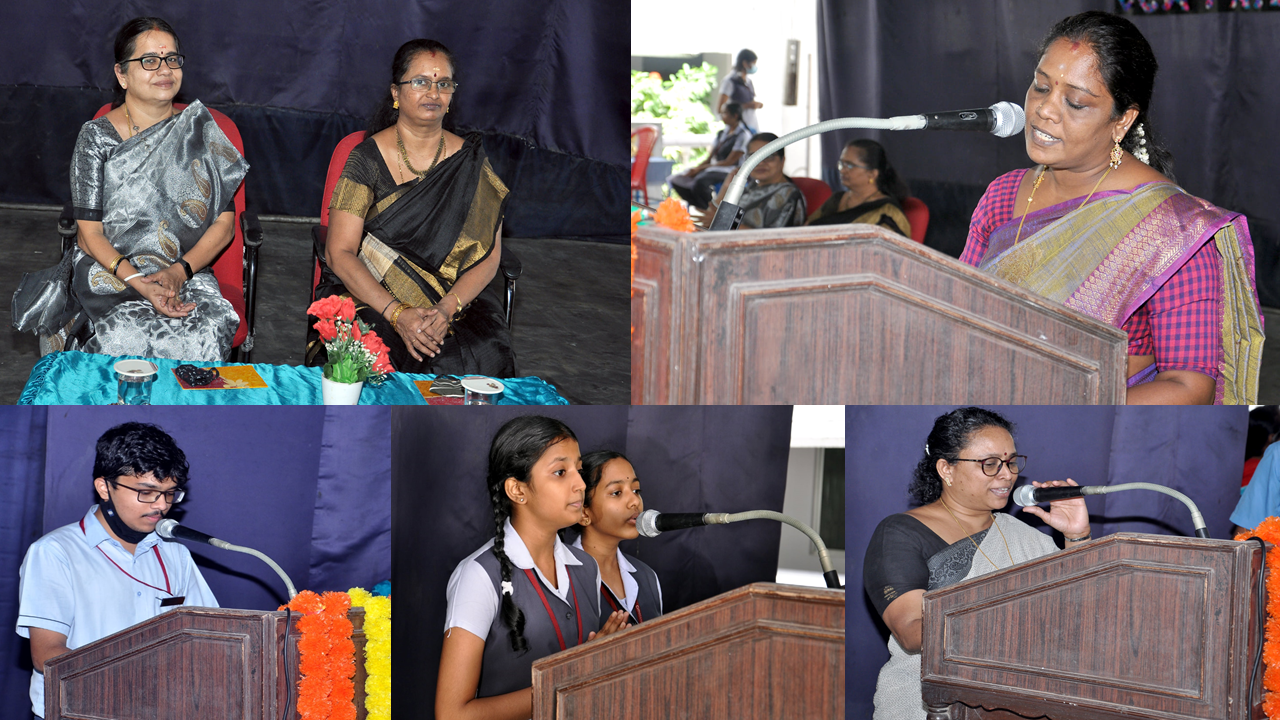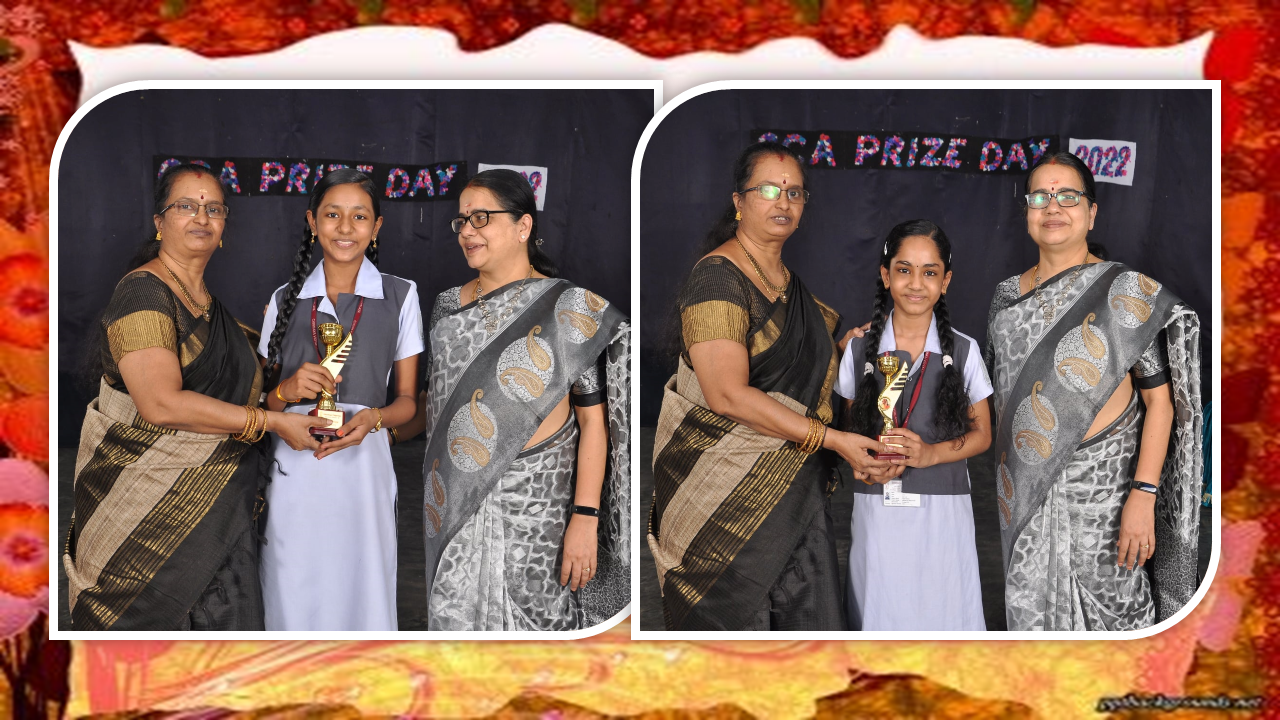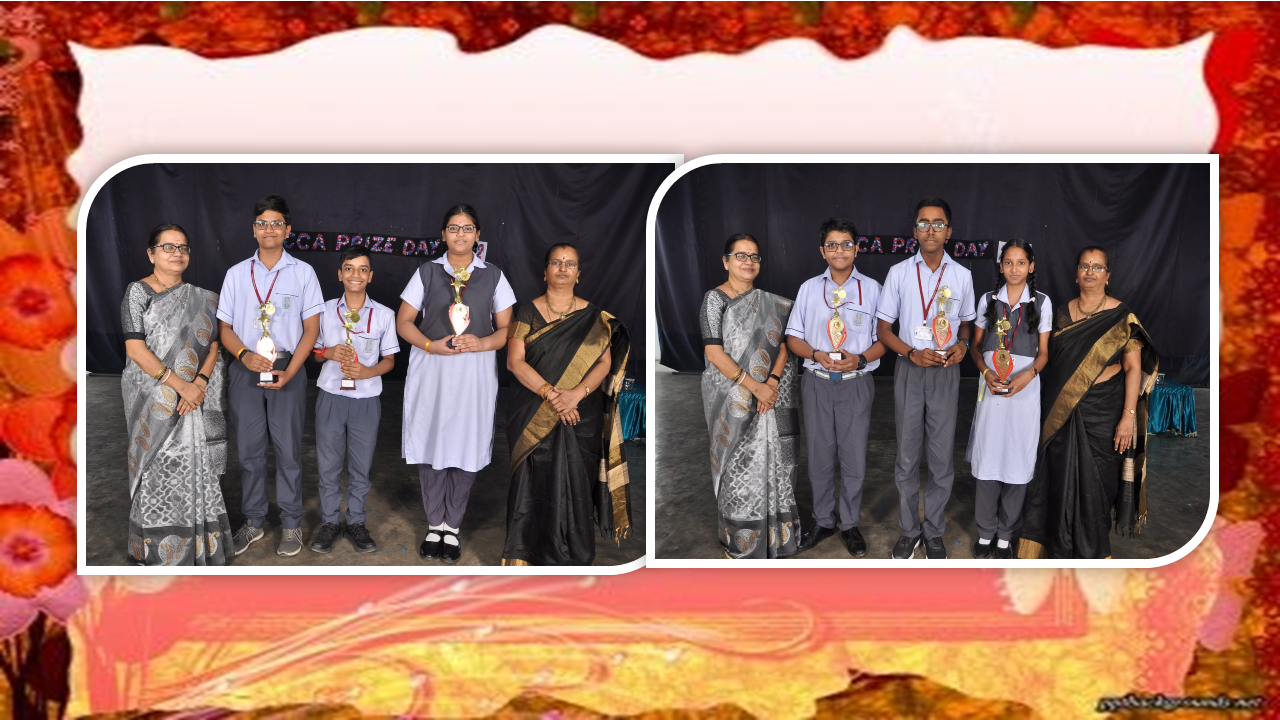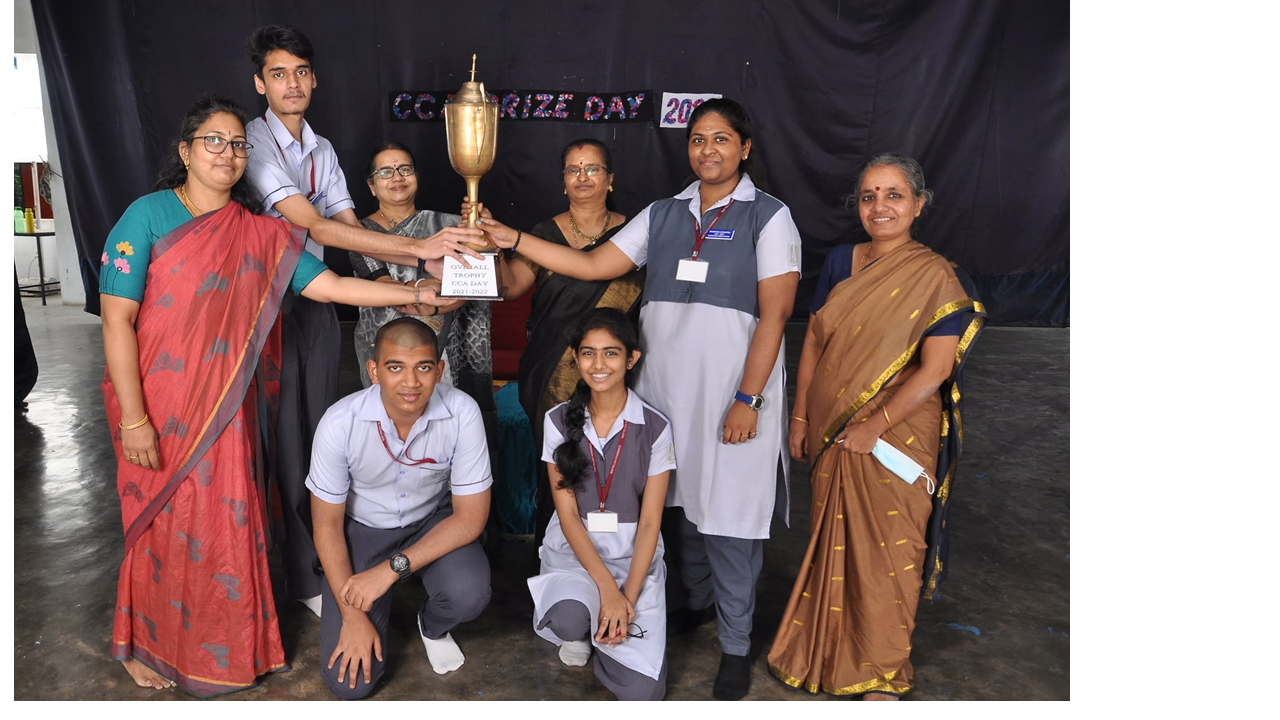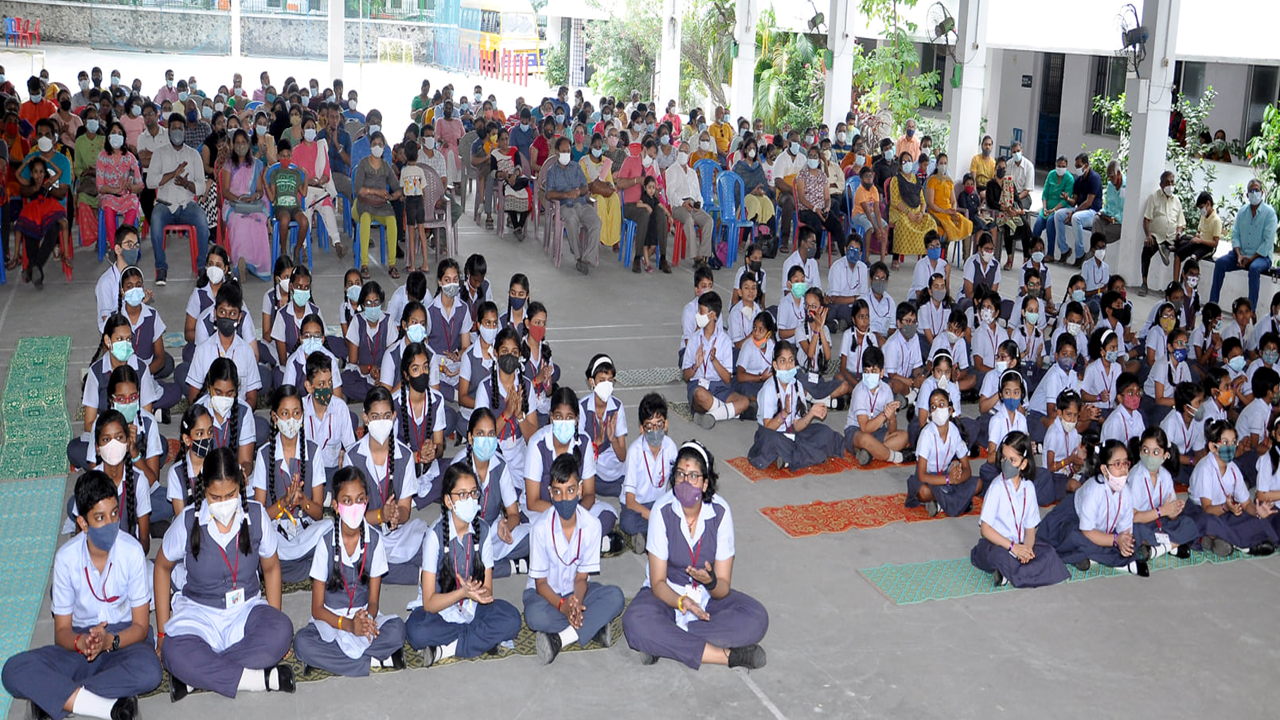 Achiever's Day
"Happiness lies in the joy of achievement and the thrill of creative effort". Chinmaya Vidyalaya celebrated 'Achiever's Day' on 4th April 2022 to felicitate the young achievers of our vidyalaya. Many students from our vidyalaya took part in the National and International level competitions and brought laurels to the school. It was a proud moment for the parents and the staff of the vidyalaya to felicitate the students and encourage them.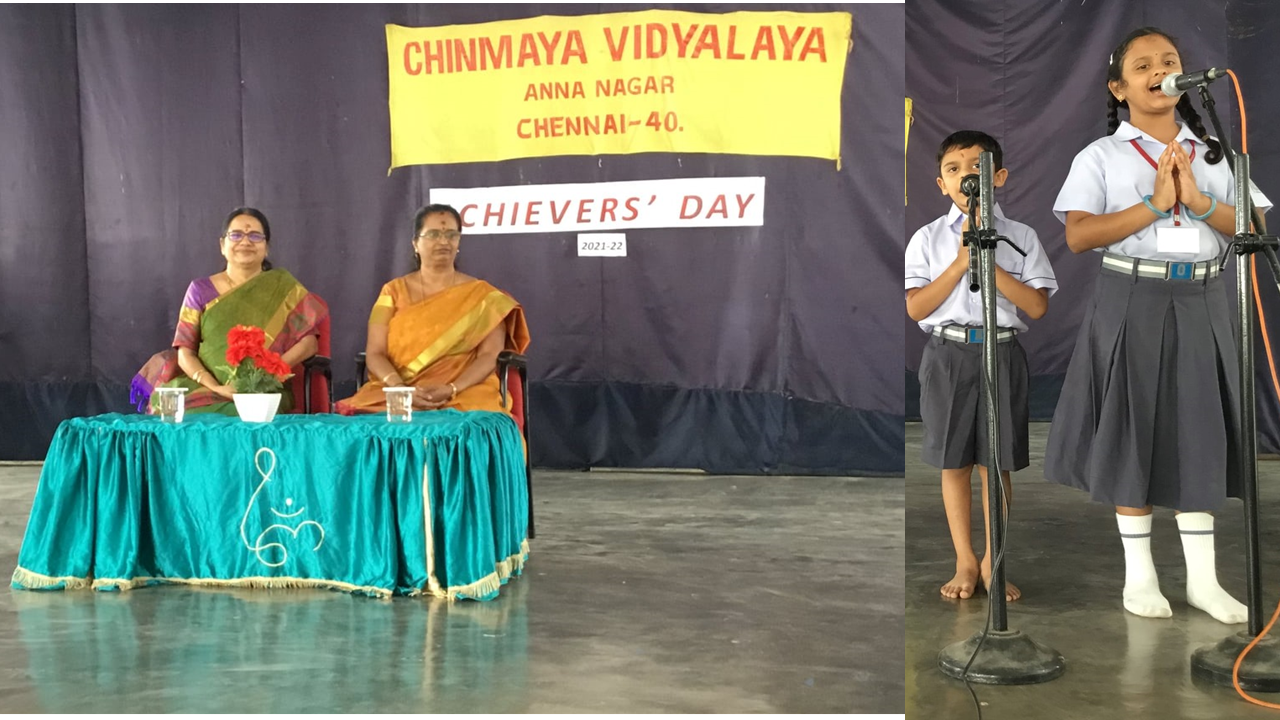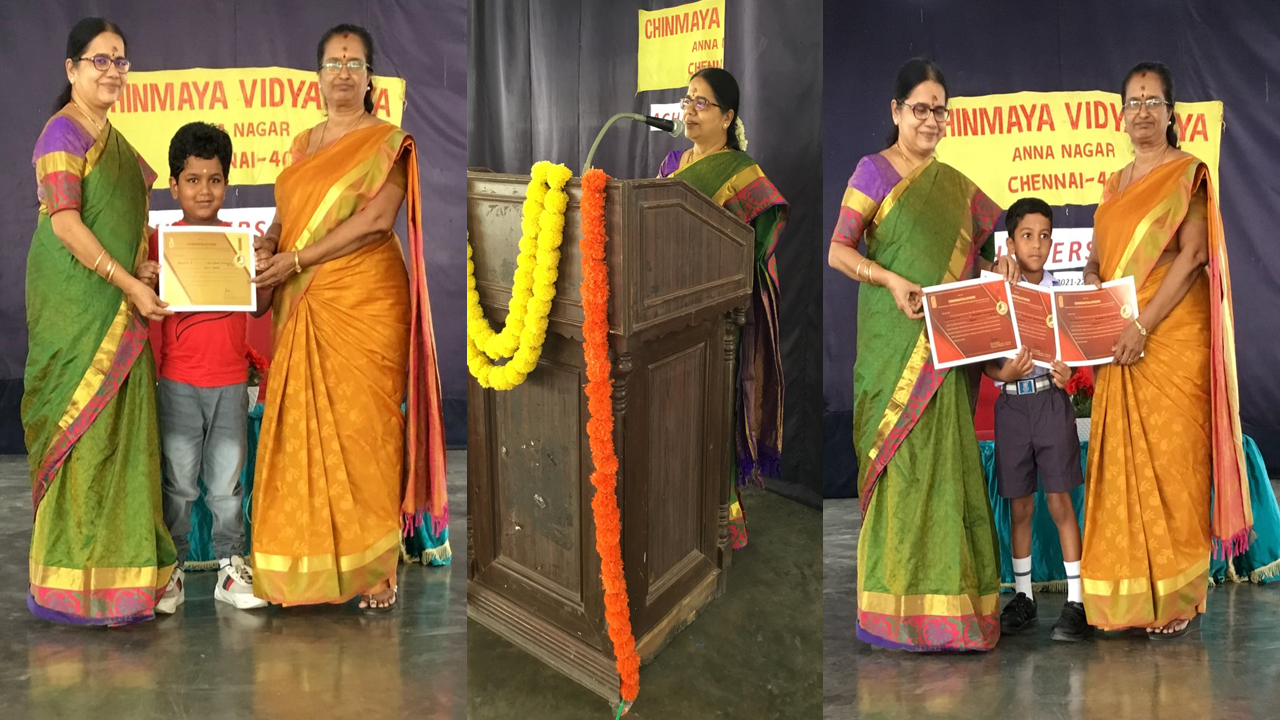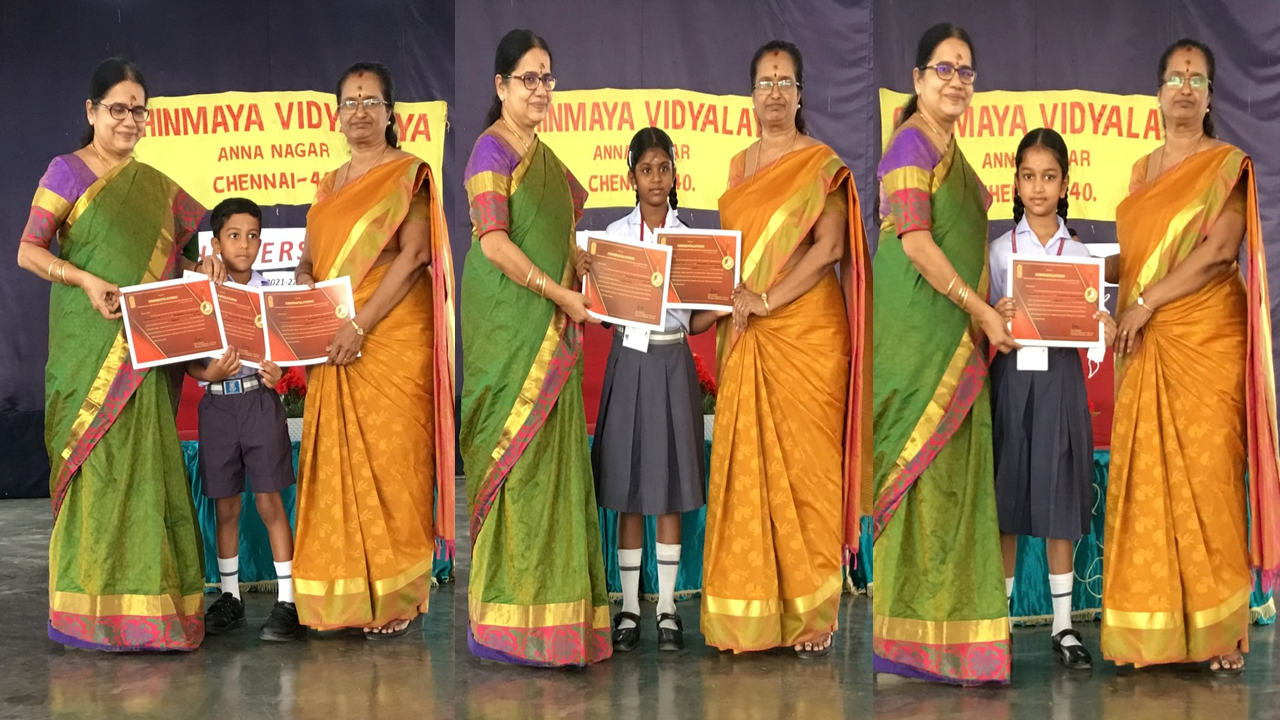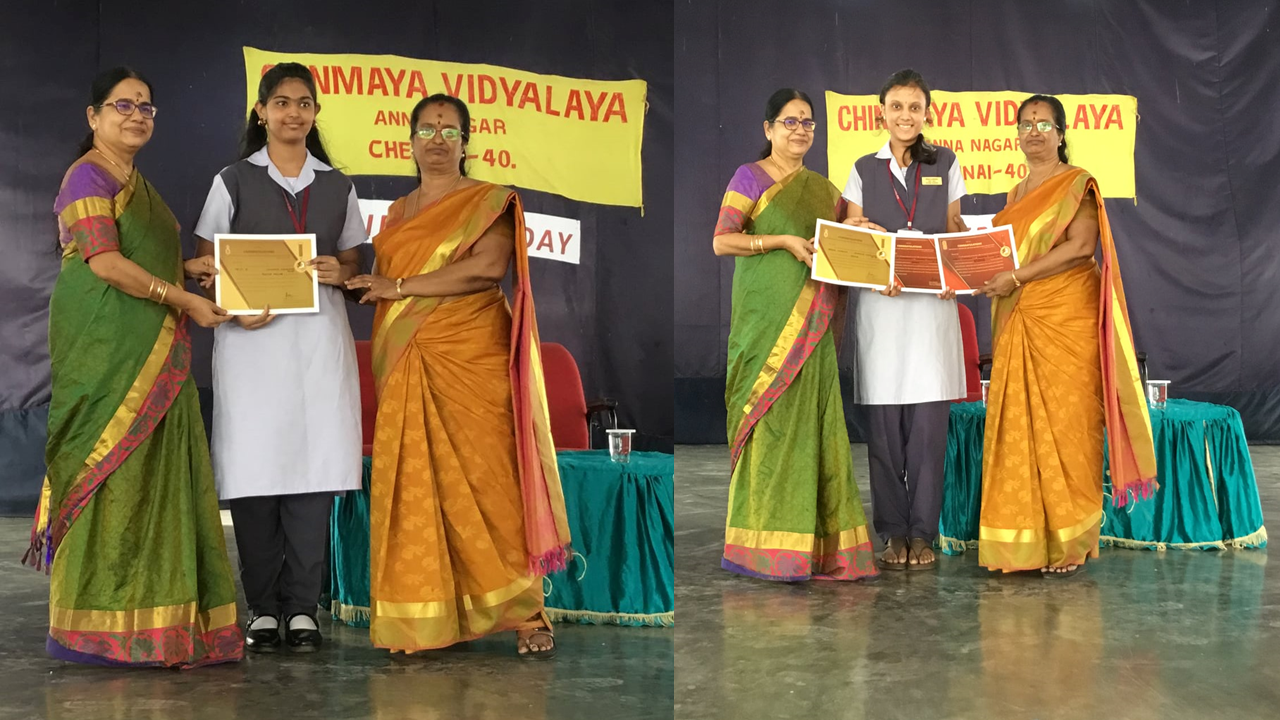 Republic Day Celebration
This year Republic Day celebration was held in the school campus with great gratification and joy. The programme started with Tamizh Thai Vazhthu. Our Principal Mrs. V. Gowrilakshmi welcomed the gathering. Our Correspondent Shri. R. Surya Kumar was the chief guest of the programme. He hoisted the National Flag and inspired the teachers through his motivational words. Mrs. Rajashree Menon Dept head of English proposed the Vote of Thanks. The event concluded with the rendition of the National anthem.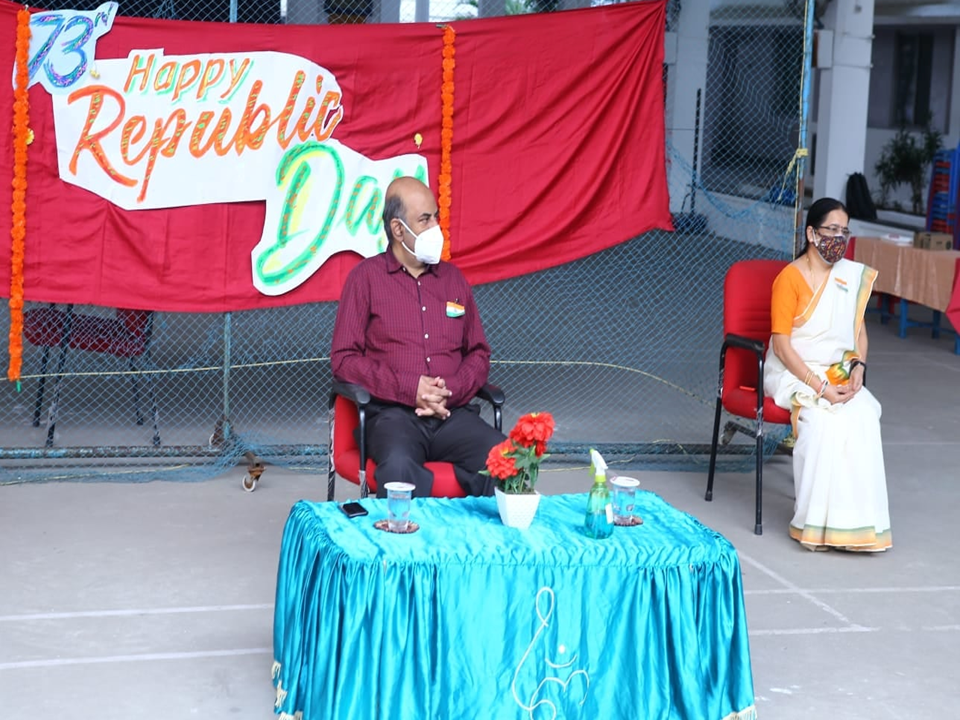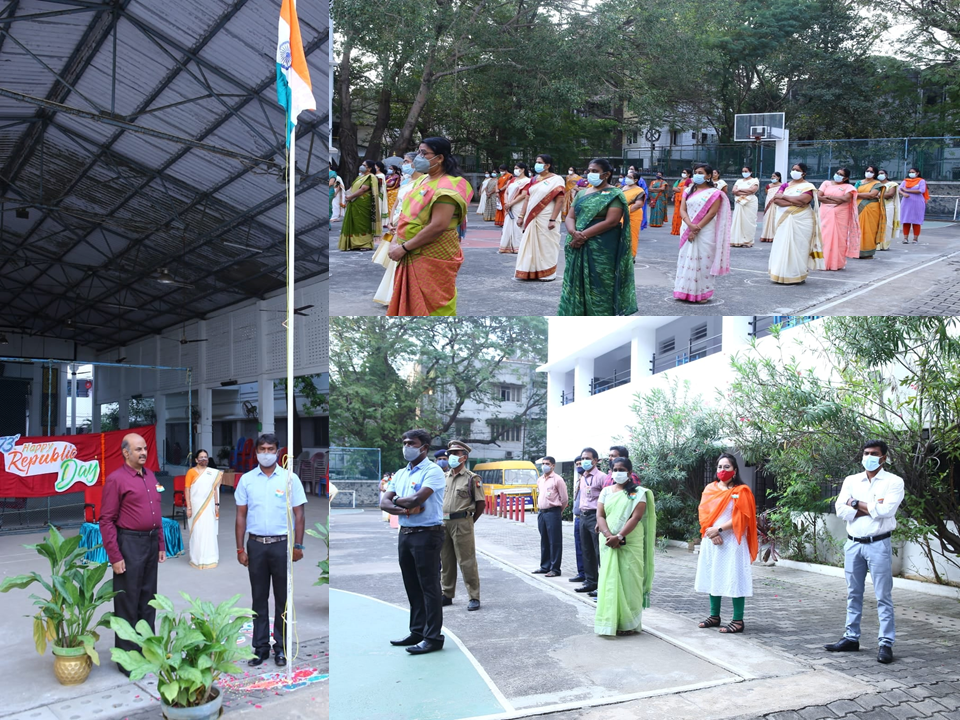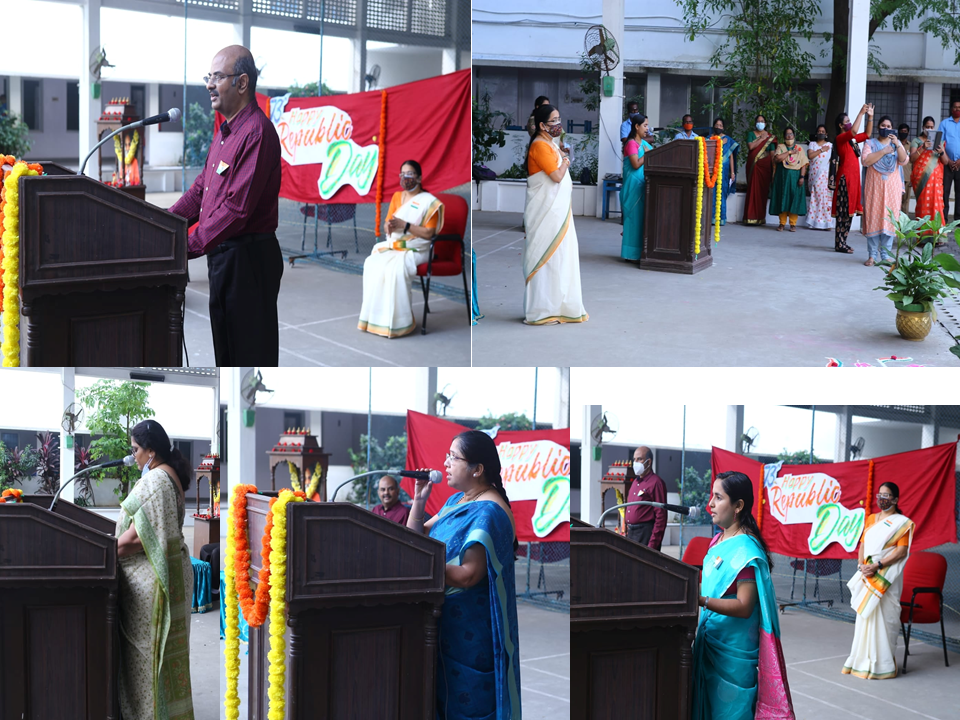 Ganesh Chathurti – 2021
Lord Ganesha, who is considered to be the remover of all obstacles is always worshipped for a new beginning. Our Vidyalaya holds the privilege of having the Vidya Ganapathi temple with a Vriksha Ganapathi besides it in the main building as well as a Vijaya Ganapathi temple in the KG block. Every year during the auspicious occasion of Vinayaka Chathurti a grand pooja is performed in this temple. The Ganesh Chathurti is always celebrated in a grand manner in our campus, with various cultural events associated with the celebration.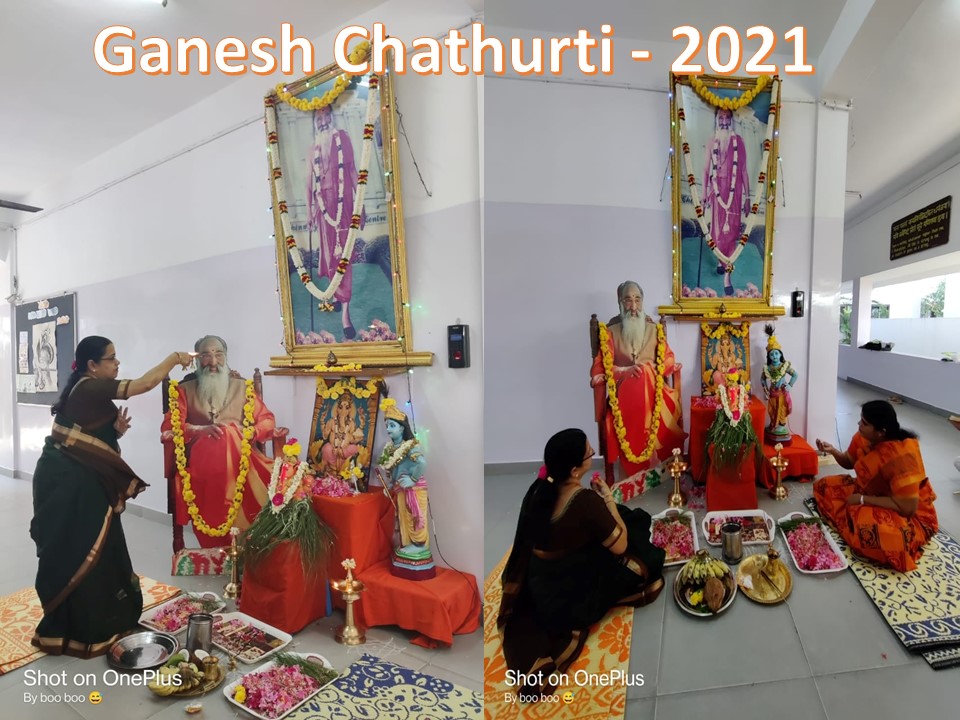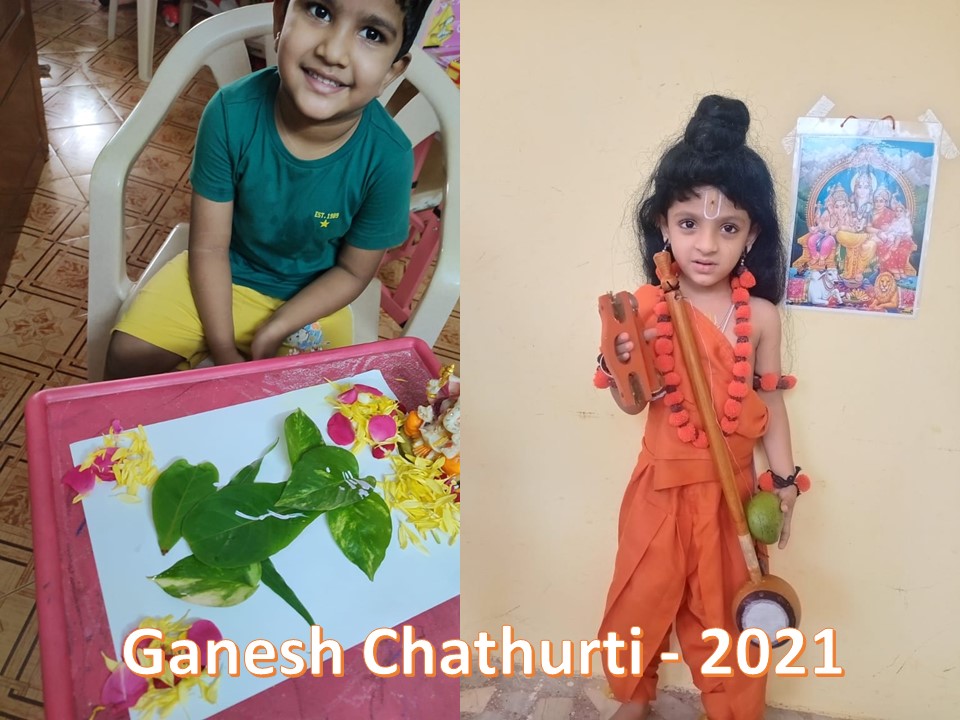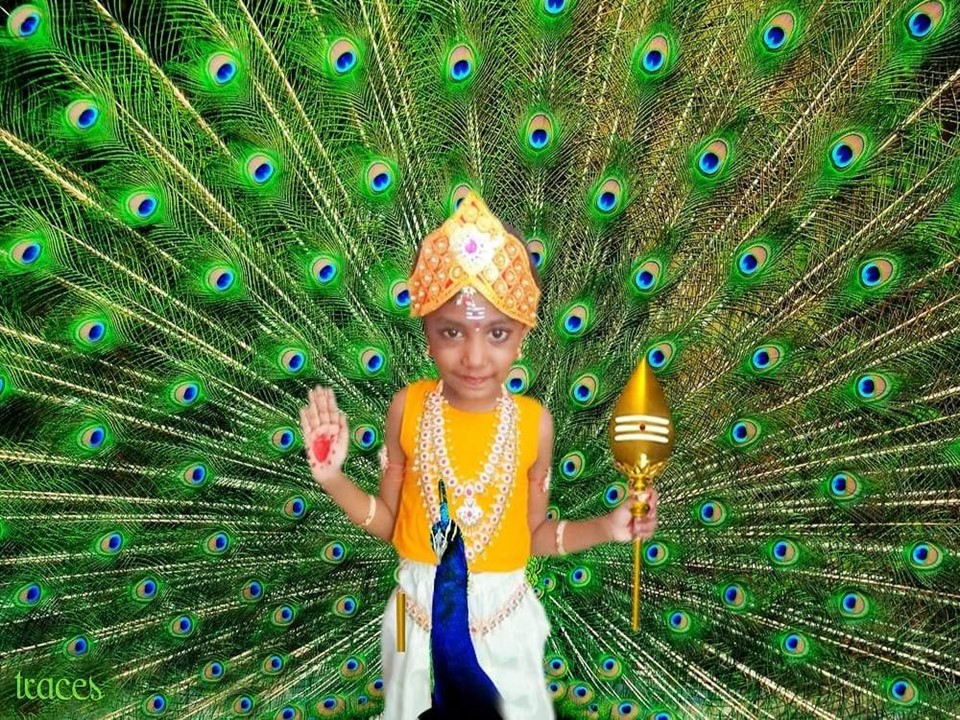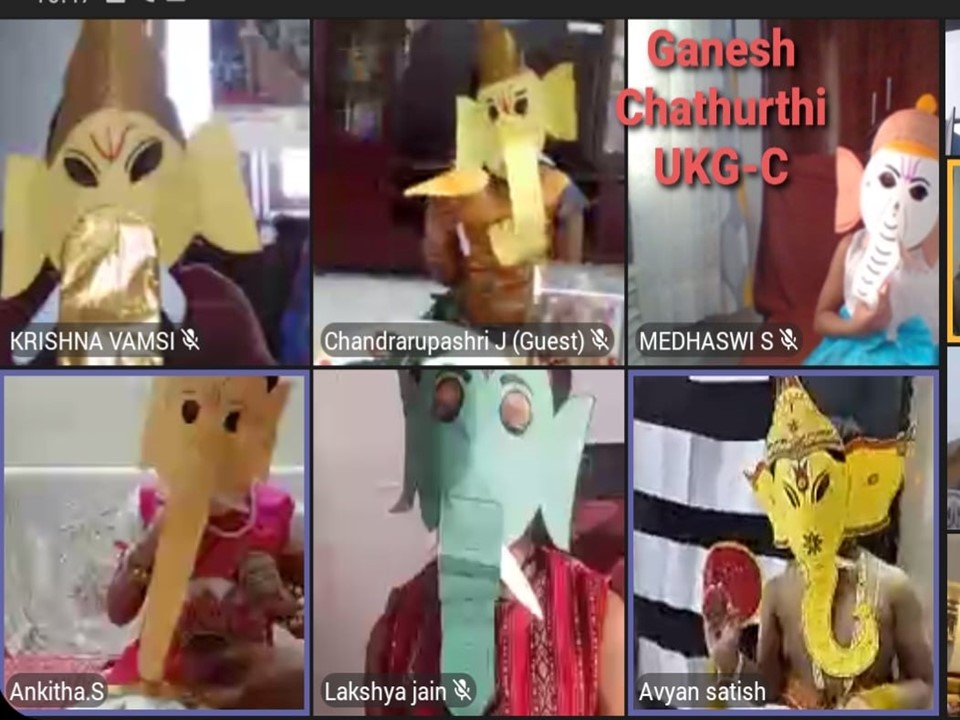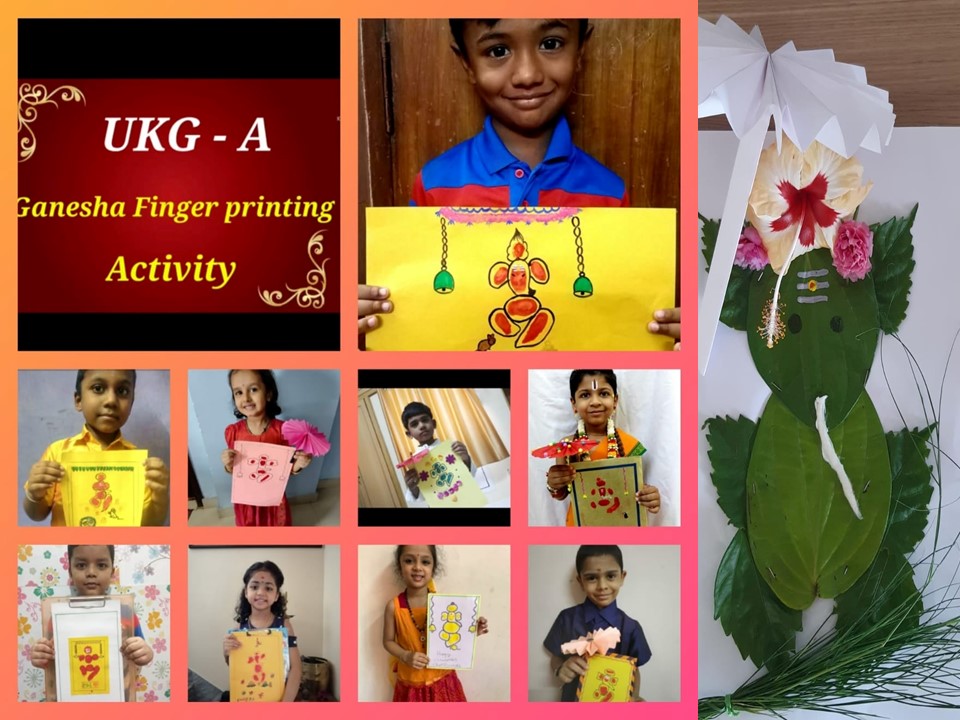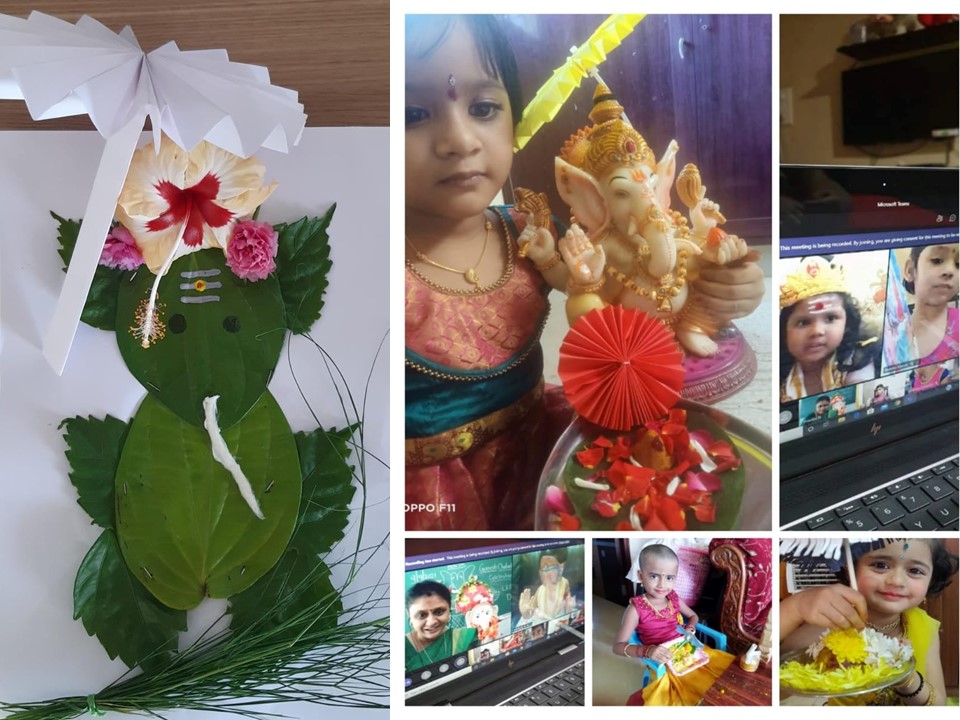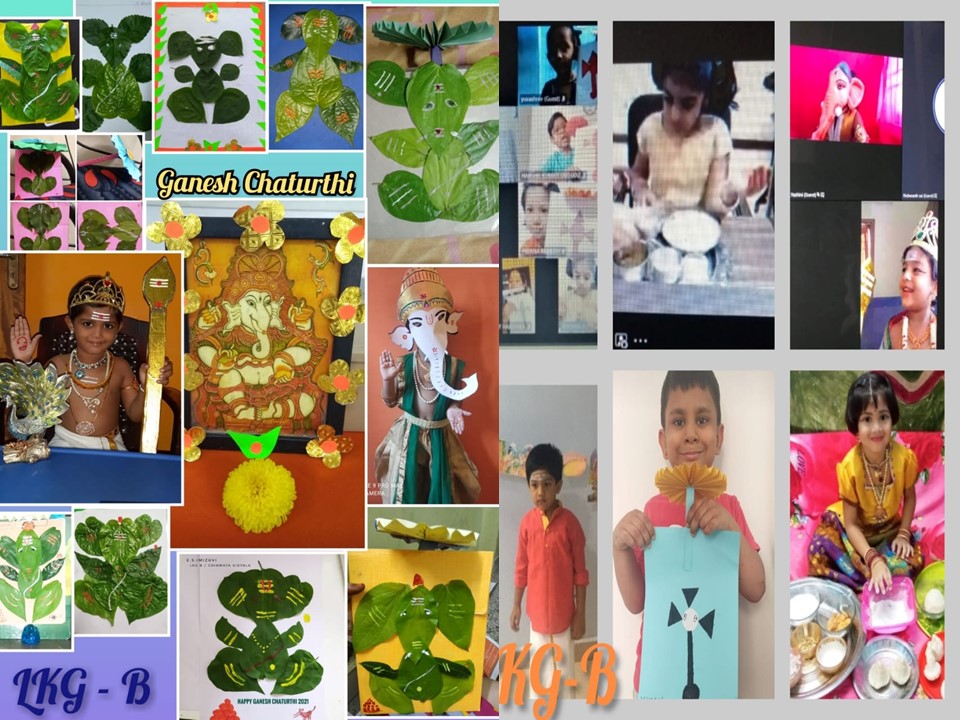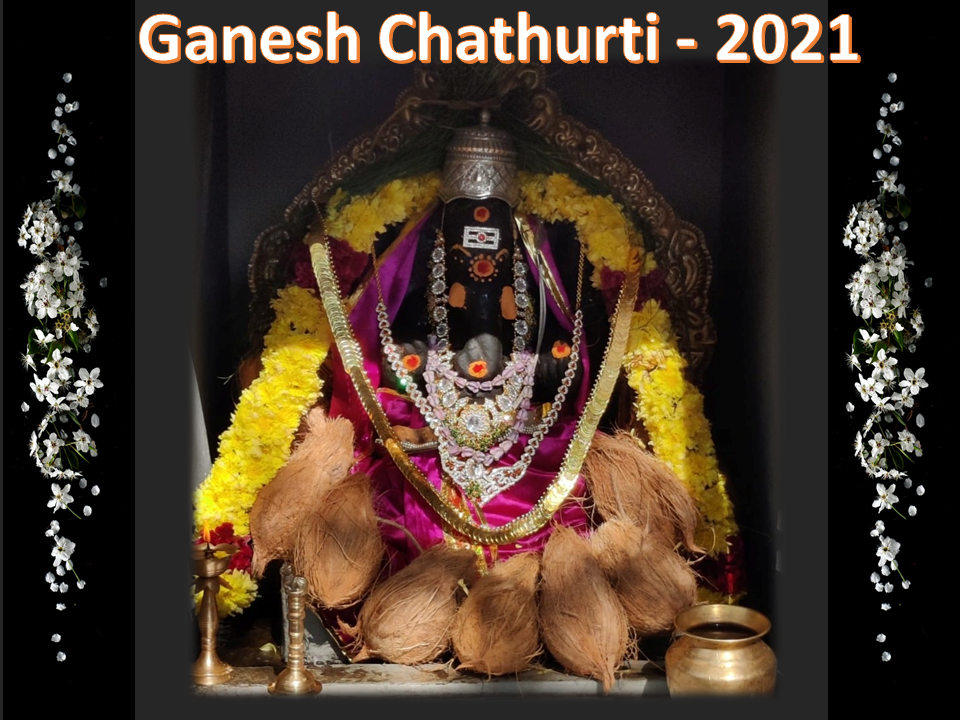 Teachers Day Celebration-2021
Teaching is considered as one of the noblest professions in the world as this educated workforce alone can shape the world to a better and beautiful place. Chinmaya Vidyalaya, Anna Nagar honoured their teachers by conducting myriads of virtual activities for the children. The little one of class 1 and 2, made alluring greeting cards to show their love for their teachers. Students of Classes 3 to 5 made fascinating bookmarks with a quote of Dr Sarvepalli Radhakrishnan. Students of classes 6 to 8 had to imagine if they were teachers and were asked to write an essay for the same. 11th and 12th children organized wonderfully a virtual treat to all the teachers on this occasion to show their gratitude to them. All teachers enthusiastically participated in the programme and enjoyed the day.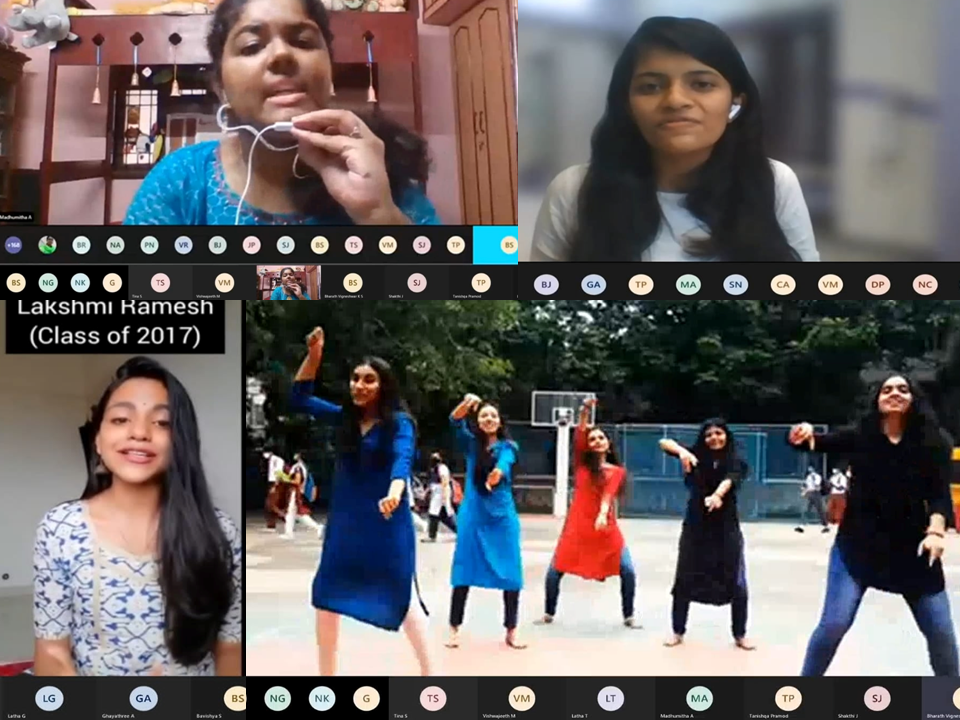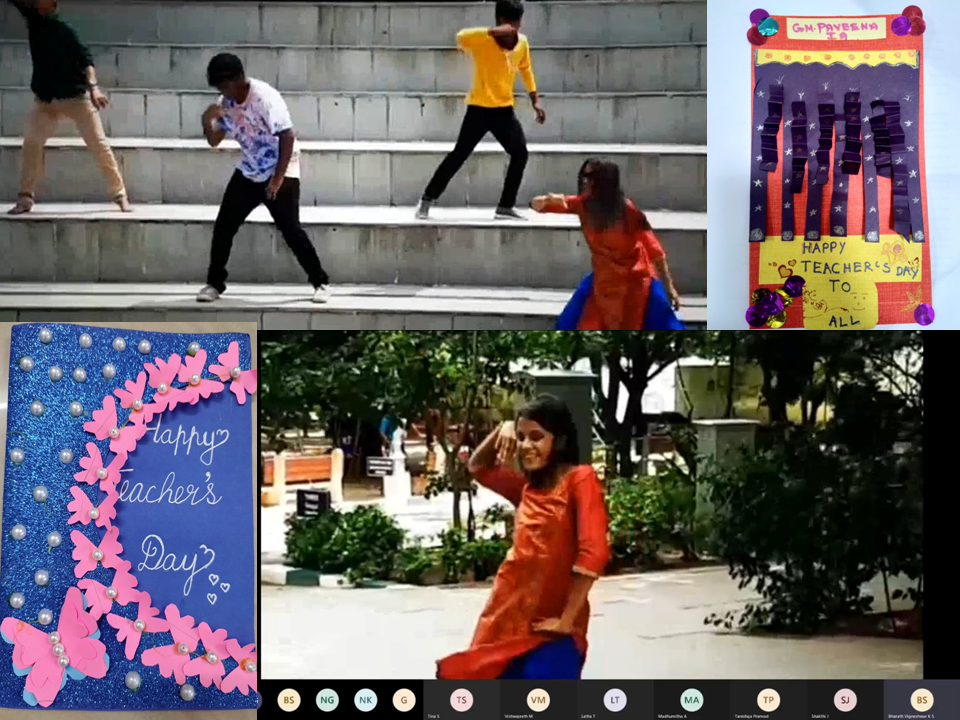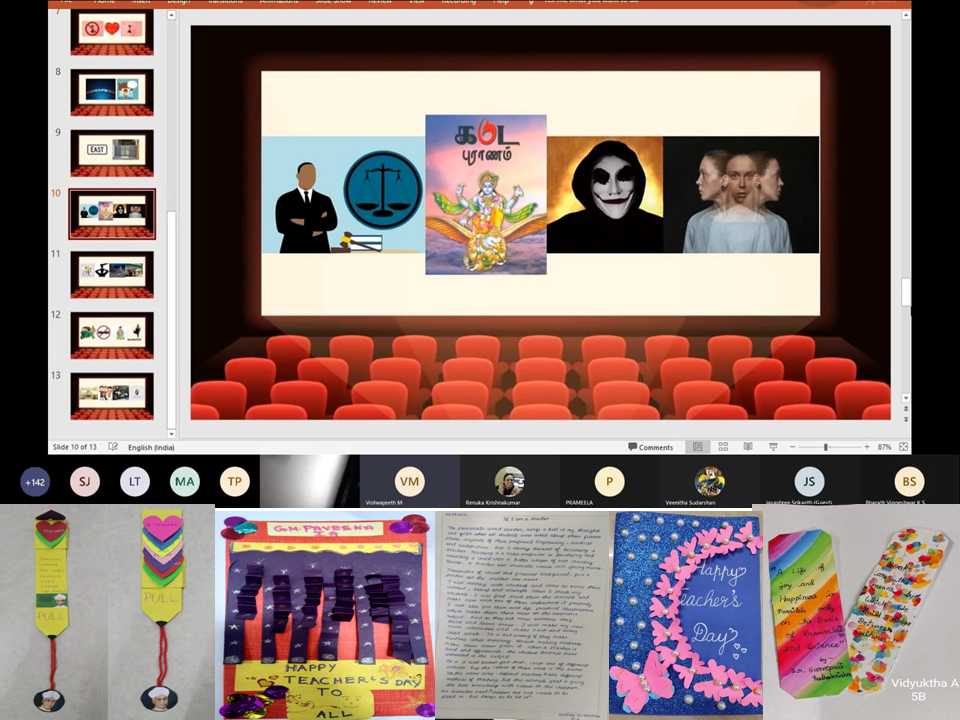 Onam Celebration -2021
"Onam is not just a festival to cherish, but a moment to reincarnate a past of prosperity and goodness." Onam is celebrated to honour the kind-hearted and much-beloved demon King Mahabali, who is believed to return to Kerala during this festival. This year, the Chinmaya Anna Nagar family was in full swing to celebrate Onam. An Onam video was prepared by students and teachers of classes III-V.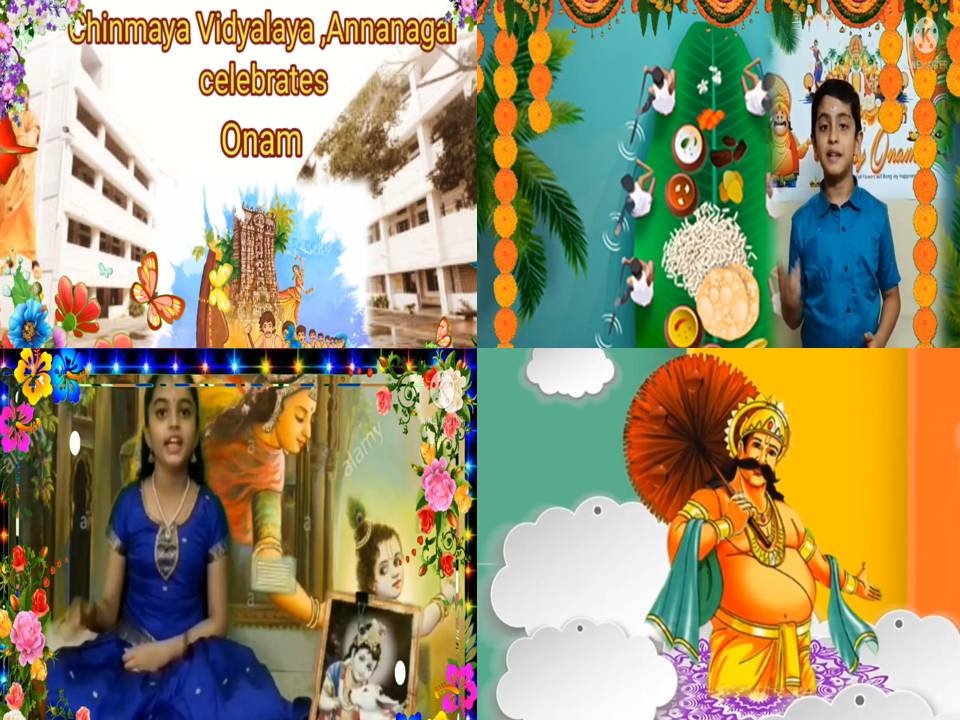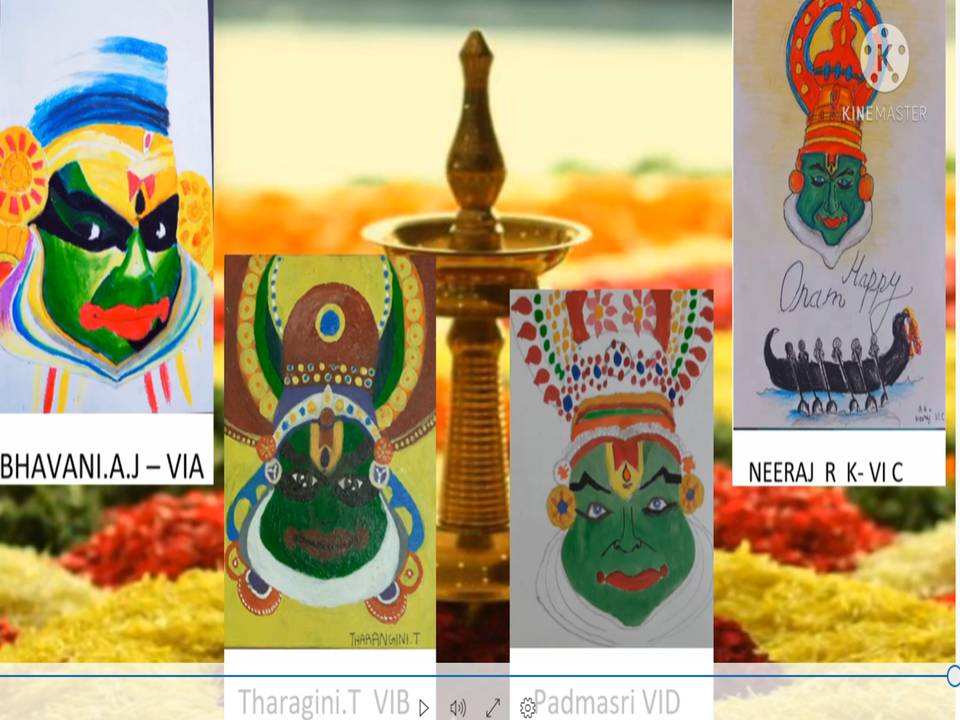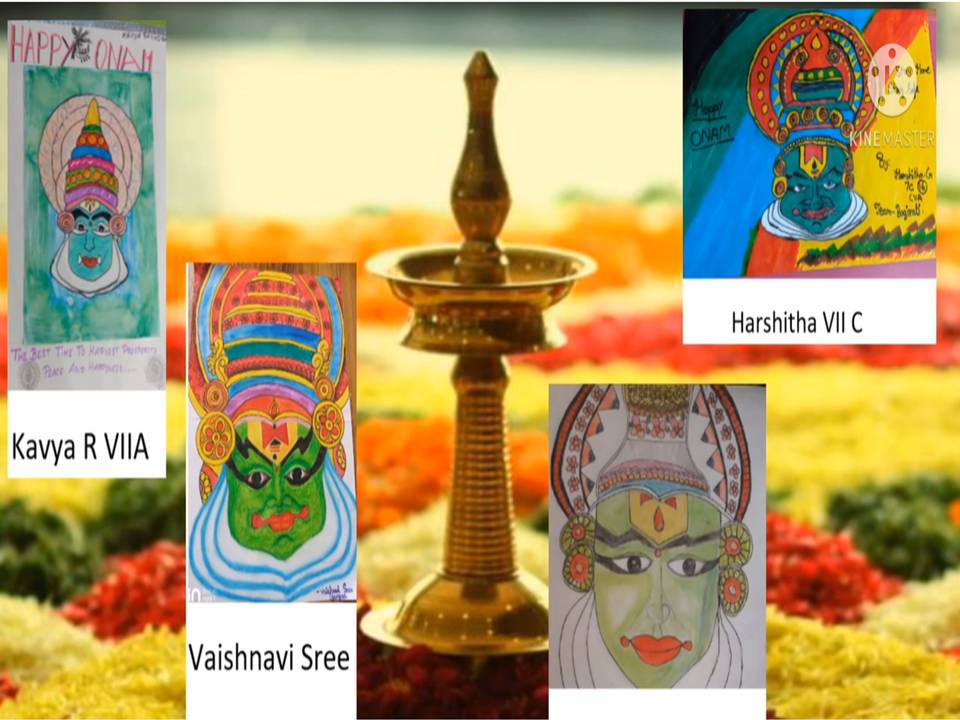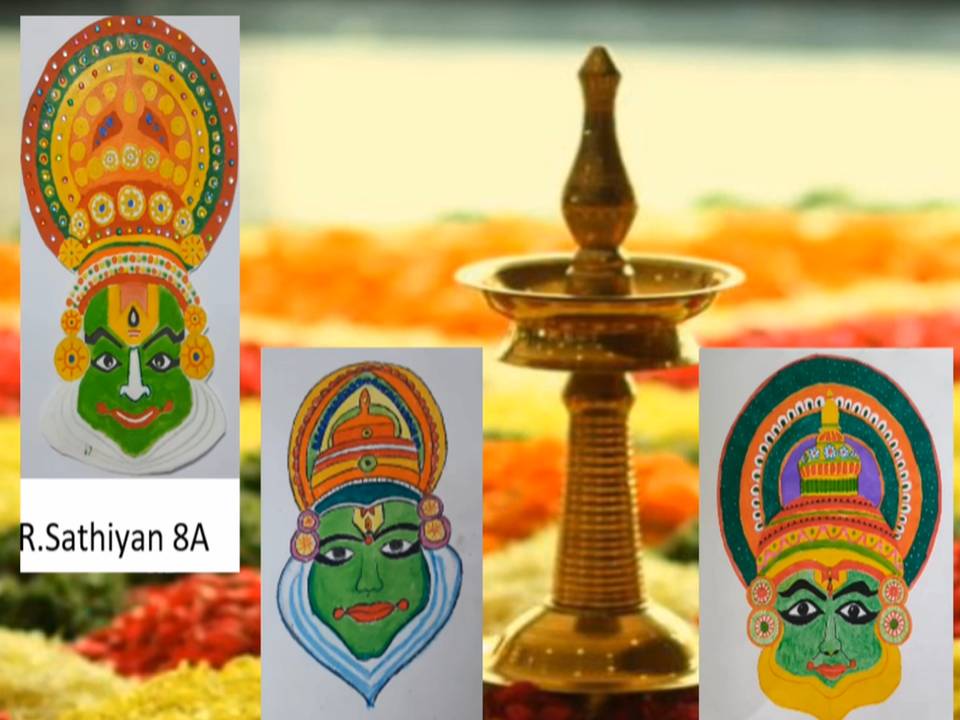 Gokulashtami celebration – 2021
Children adore and love Lord Krishna because of His friendly and lovable nature. He is the lord of love, tenderness and compassion. Like no other festival children love to dress up like little krishnas and flaunt with the hues of blue on them, the peacock feathers, the dangling kundans , the adorned black khol fluttering eyes and the innocent and cuteness overflowing on their faces which obviously melts our hearts to bits. Due to the prevailing scenario of Corona illness, various interesting activities were conducted in a modest way by Chinmaya Anna Nagar for classes 1 to 8 through Google Meet. Classes 1 and 2 drew and coloured the picture of little Krishna. To add to the celebrations, classes 3 to 5 made various traditional delicacies of little Krishna's favourites. Classes 6 to 8 performed solo dance with utmost involvement and danced to the tunes to celebrate the spirit of Krishna Jayanthi.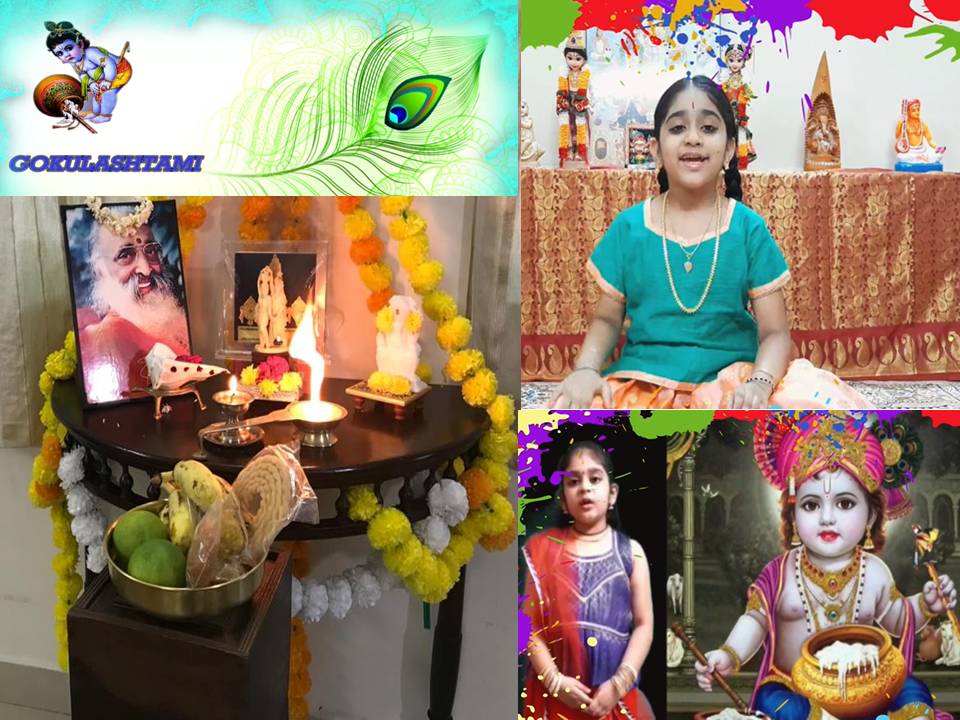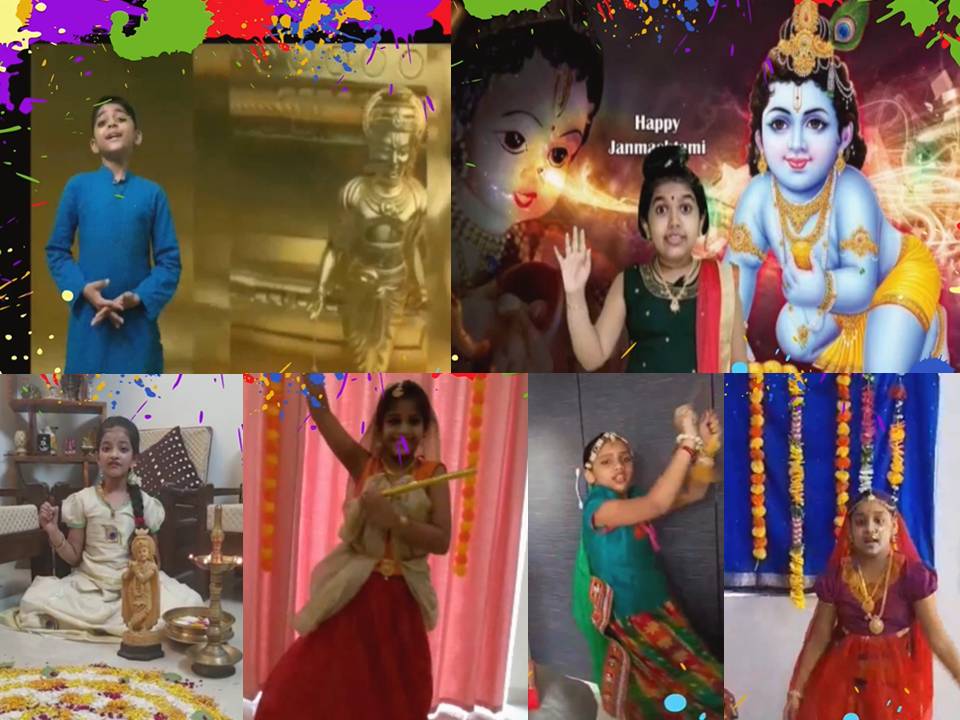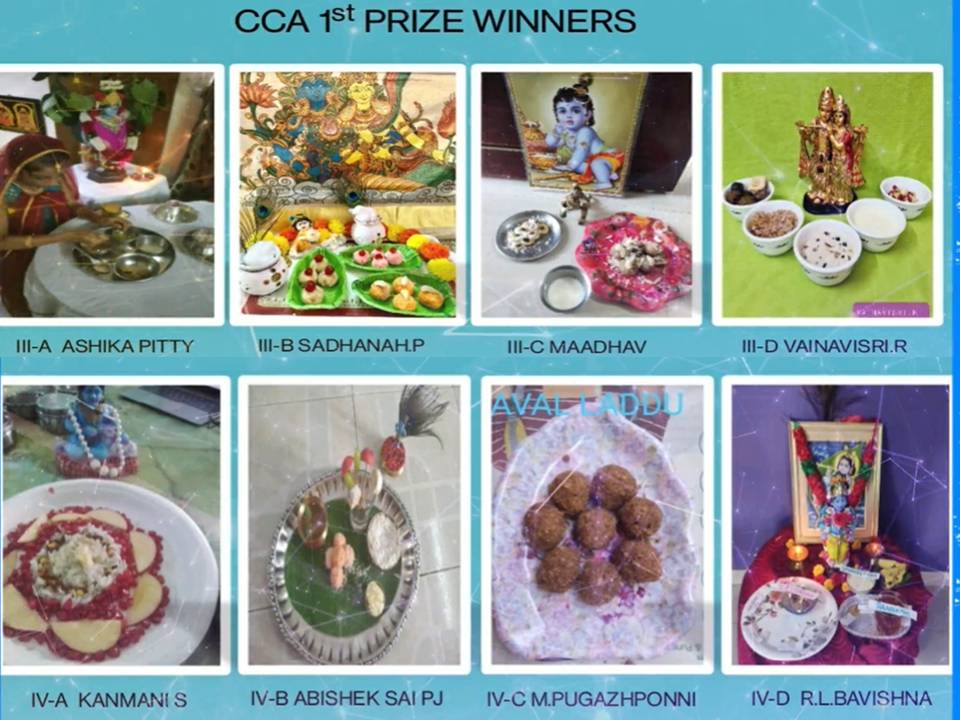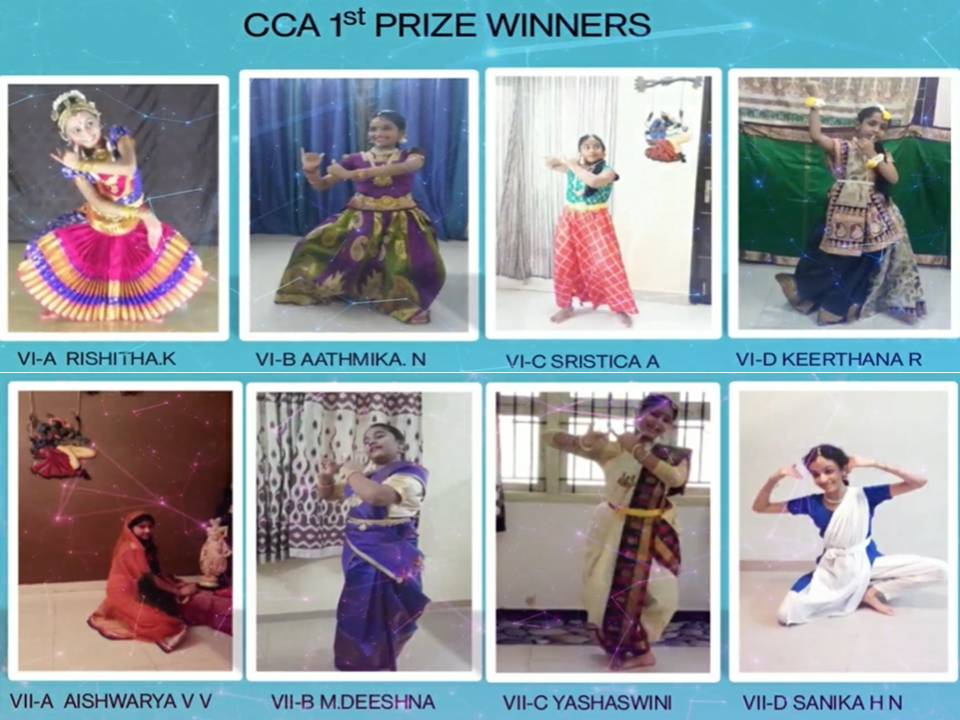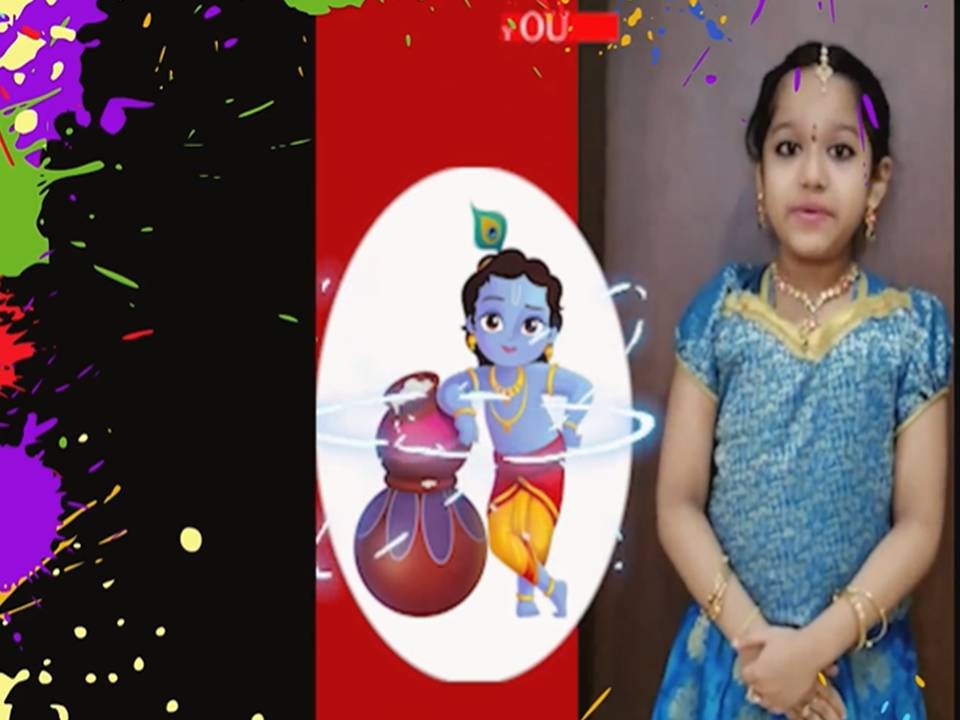 GURU ARADHANA DAY 2021
August 3rd is a day of Sadhana for all Chinmayites, a special day to be spent in remembrance of Gurudev for the invaluable service He has offered to mankind and to seek His blessings. In our humble endeavour to keep alive Gurudev's vision of spreading the message of the Bhagavad Gita, the faculty members of Chinmaya Vidyalaya, Annanagar chanted the 18 chapters of the Bhagavad Gita. The whole hearted involvement of the teachers added to the sanctity of the day.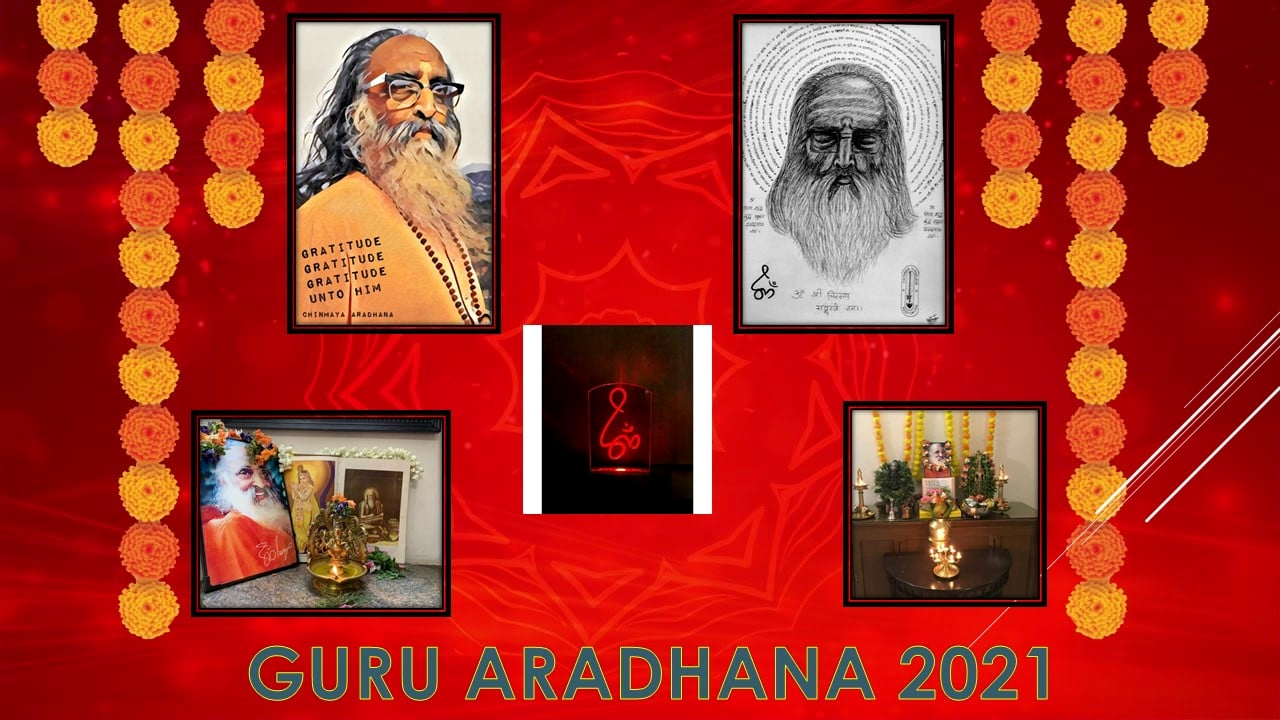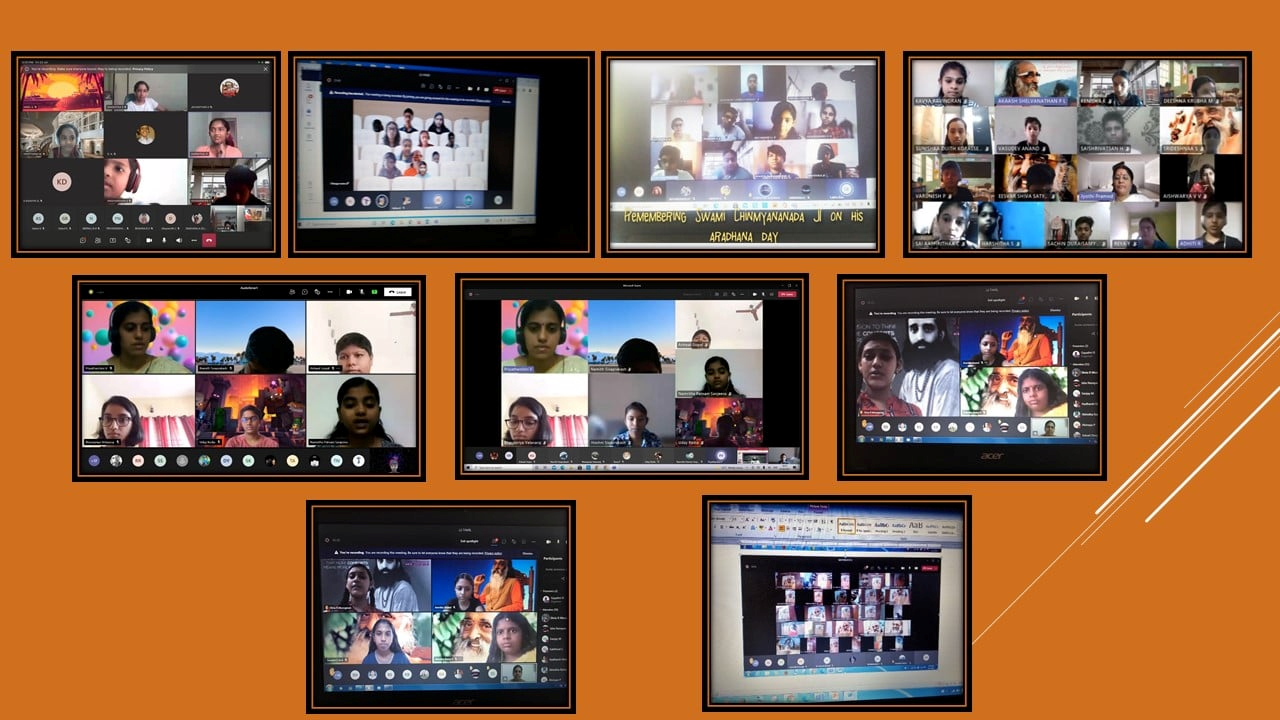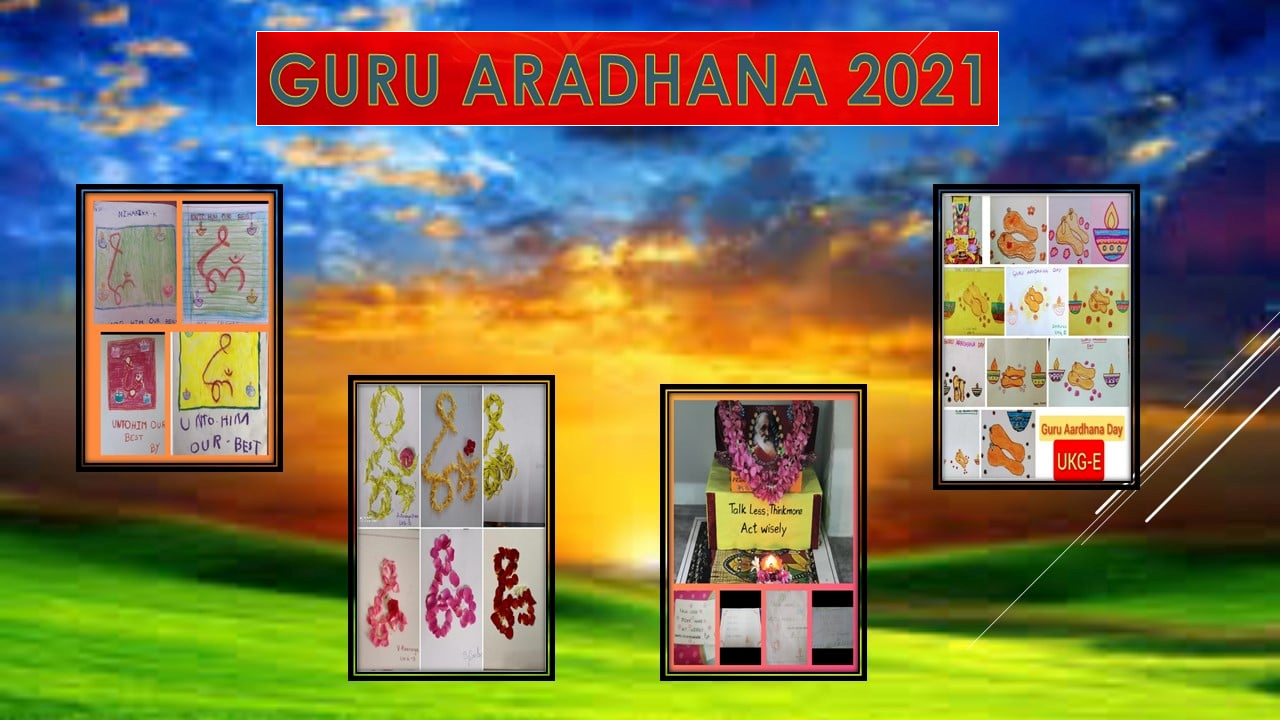 Investiture ceremony - 2021
Investiture ceremony was held on 7th August 2021(virtually). The members of the newly inducted school council took the oath. They were felicitated by our Principal after the oath taking ceremony. The Head Boy Viswajith gave the acceptance speech and promised to take the name and fame of school to greater heights. This program will certainly help children to hone their leadership skills. Today's leaders are tomorrow's icons so wishing the entire team success as they embark on a new journey to serve the Vidyalaya in letter and spirit.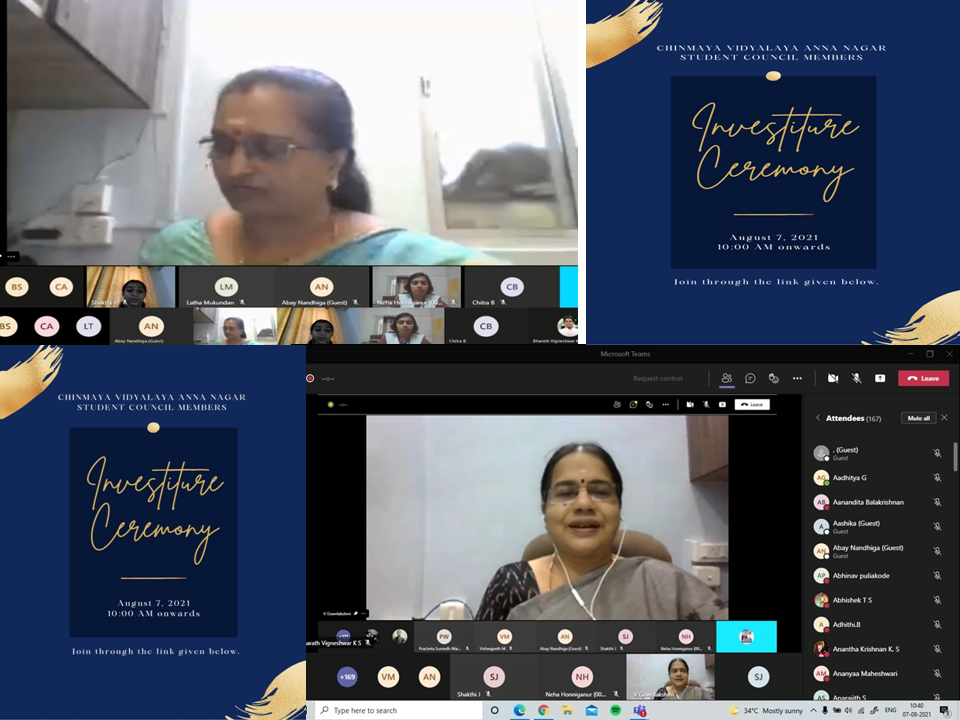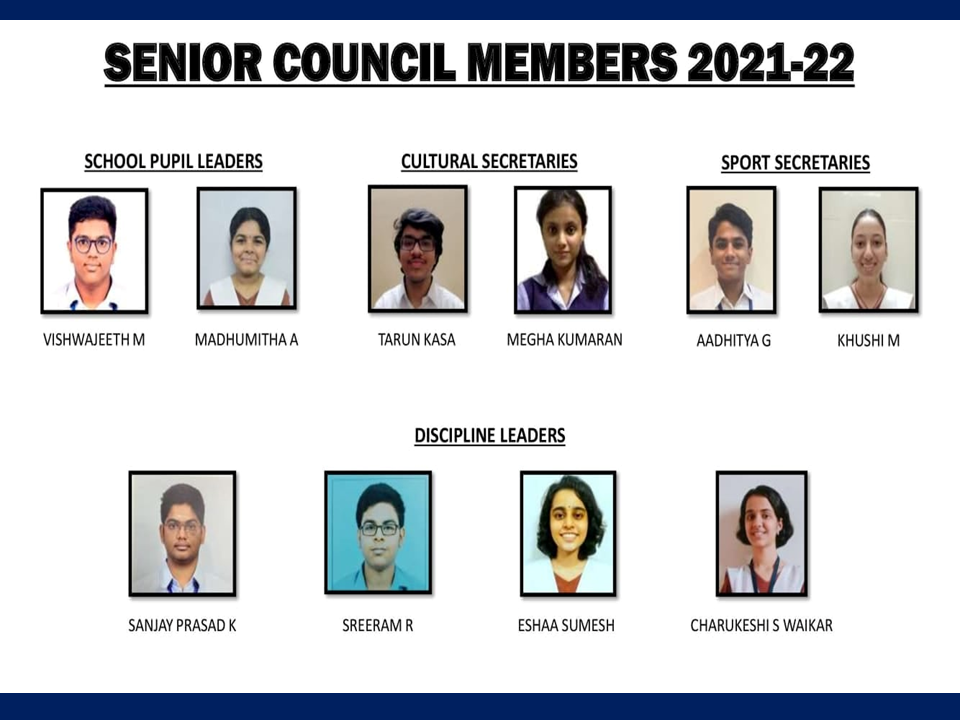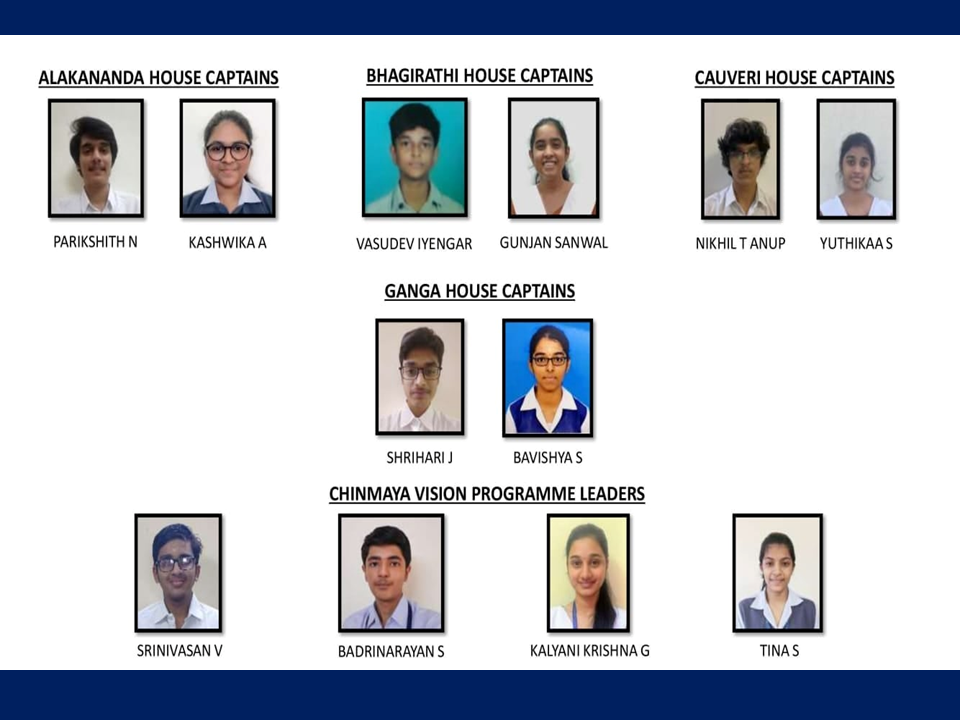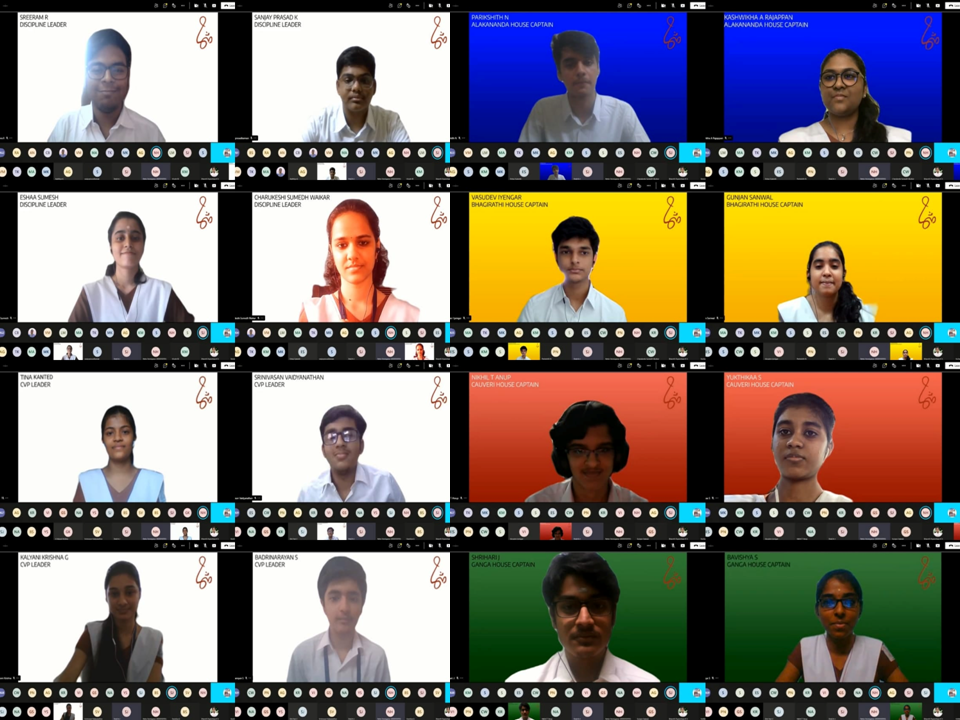 75th Independence Day Celebration – 2021
The Chinmaya Anna Nagar fraternity celebrated the 75th Anniversary of India's Independence Day on 15th August 2021, an important milestone of Indian history. Many CCA activities were held through Google Meet for the children from classes 1 to 8 in connection with this day. Sri R. Suryakumar, our Correspondent, unfurled the national flag. Independence Day celebration was done virtually too, by the students with the guidance of Hindi department teachers, the same was compiled as video and was viewed by all the students.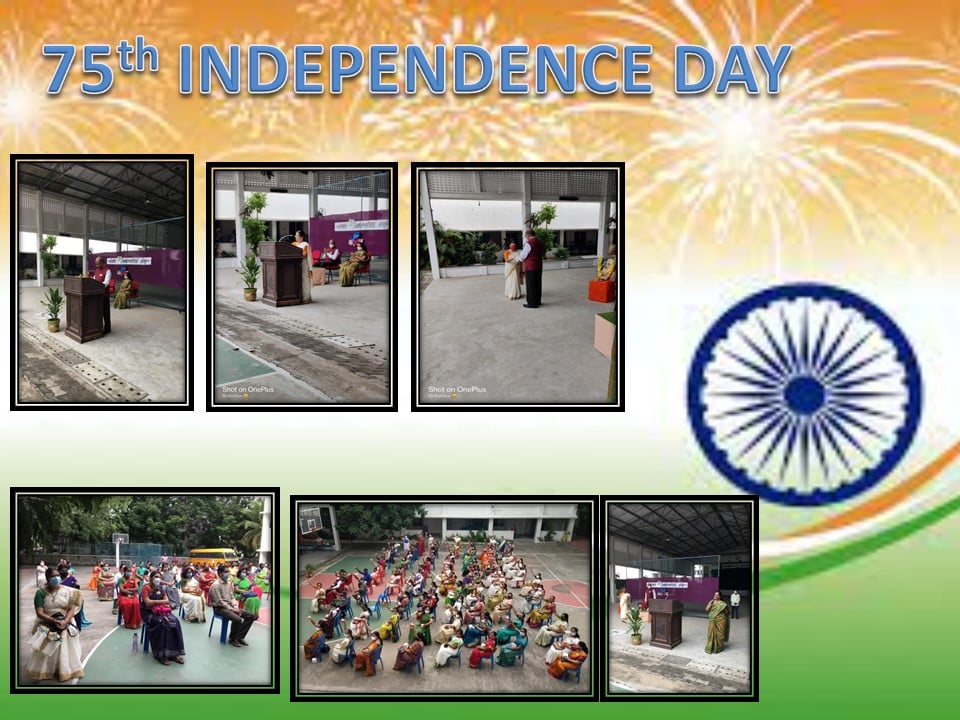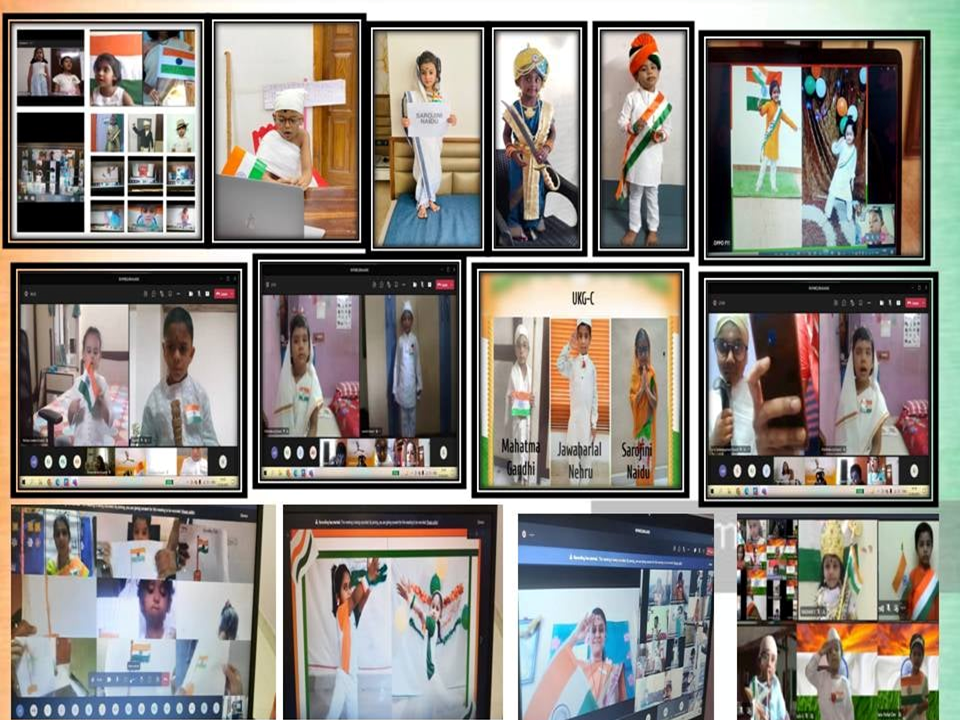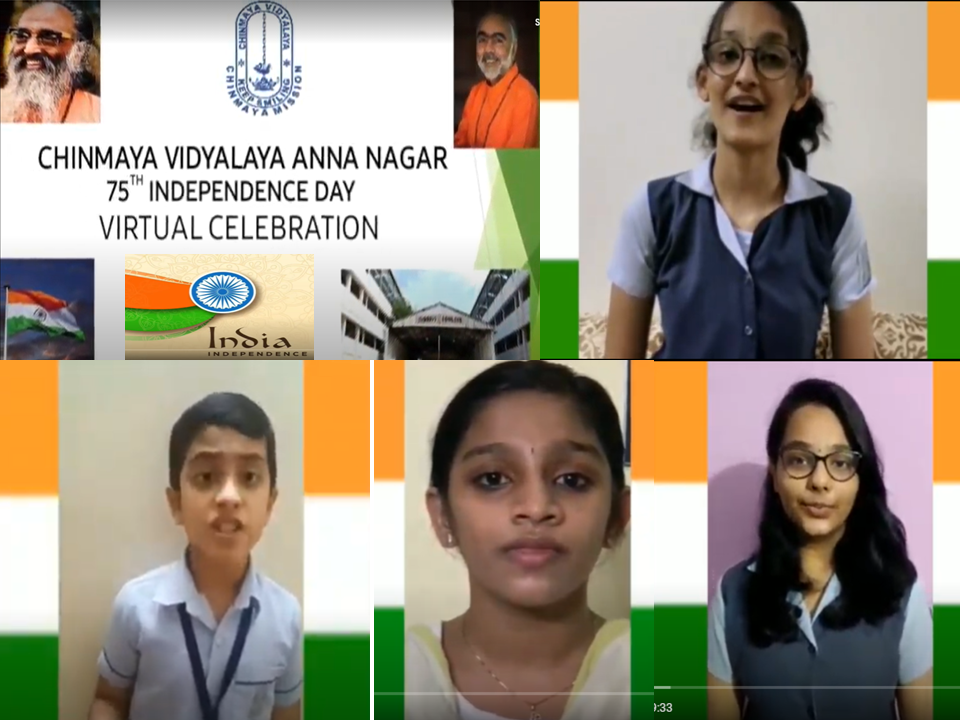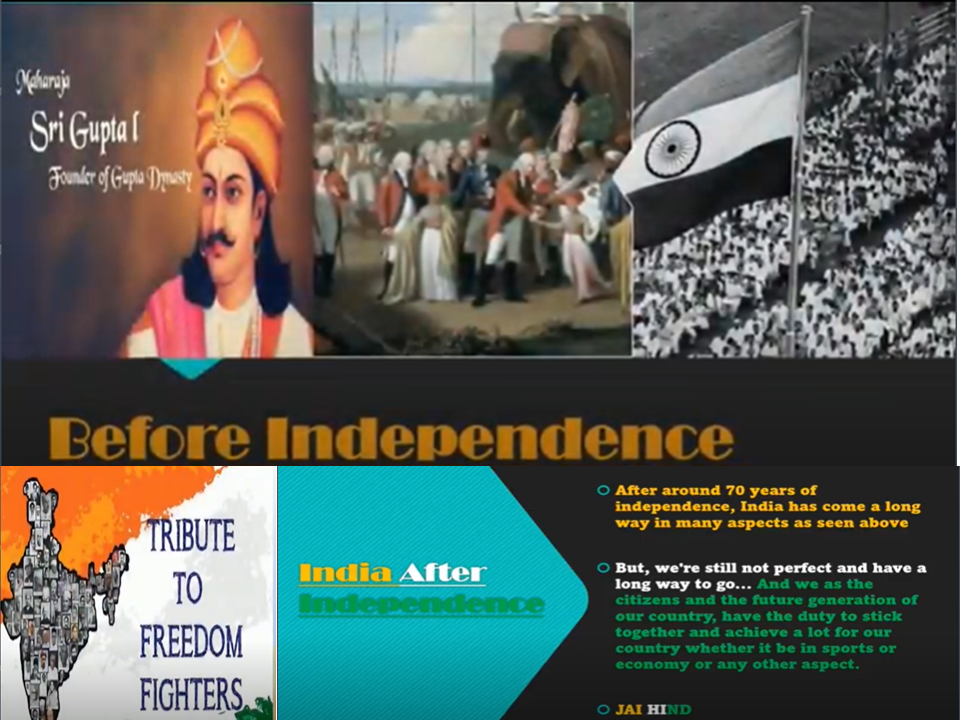 Guru Purnima Celebration - 2021
Guru Purnima is meant for paying an ode to teachers and is also known as Vyasa Purnima, the birth anniversary of sage Veda Vyasa. This year it was celebrated on 24th July in our school. The students of Std 6 took part in the virtual celebrations which was conducted by our Balvihar teacher Mrs Visalakshi. Vyasa Puja was performed and Vyasa Ashtothram was chanted. H.H. Swami Mitrananda's video was shown to all the students during the online classes where Swamiji beautifully explained the significance of the day. He called it a day of selflessness and gratitude where the students showed their gratitude to the selfless teacher. This celebration of the guru-shishya relationship was continued in the ten-day program-Acharya Devo Bhava organised by Chinmaya Mission and Chinmaya Academy of management where teachers of all the Chinmaya Vidyalayas were honoured. Both the videos can be watched using the following links-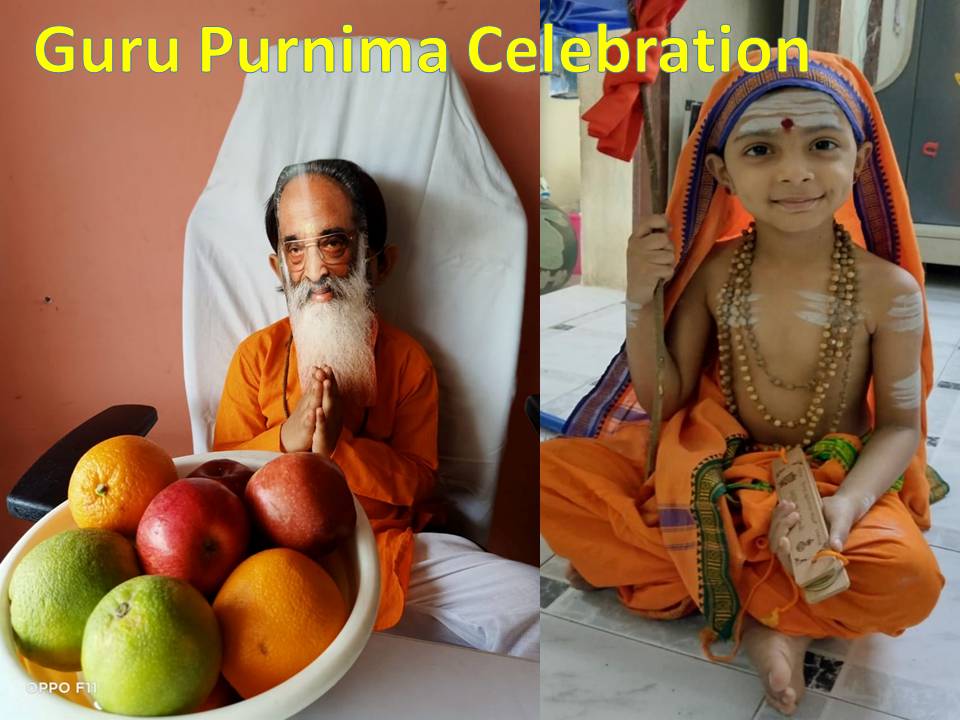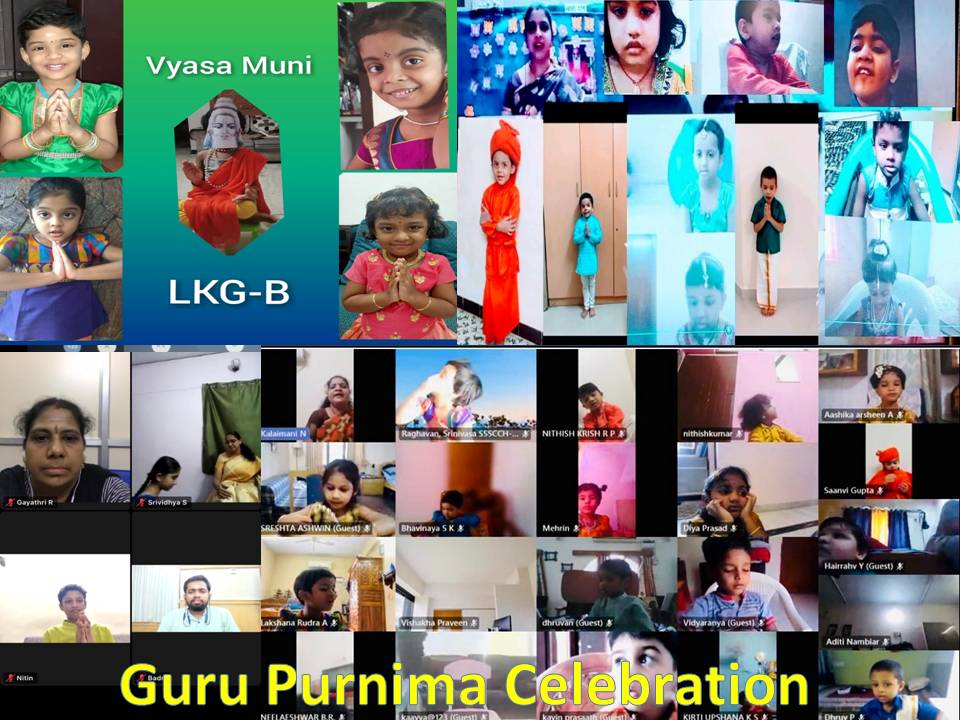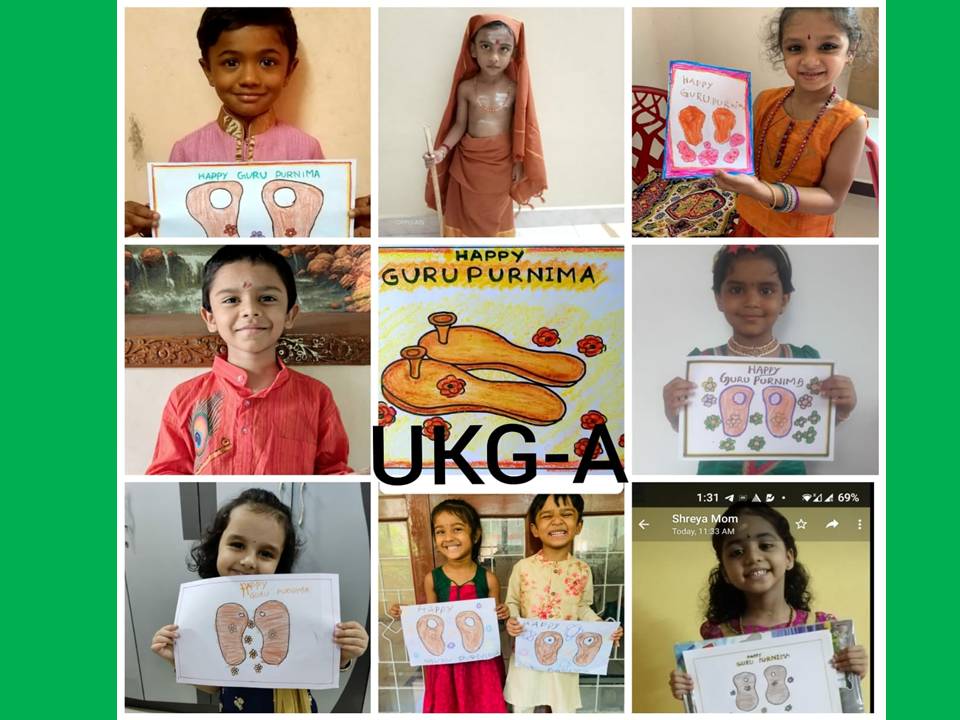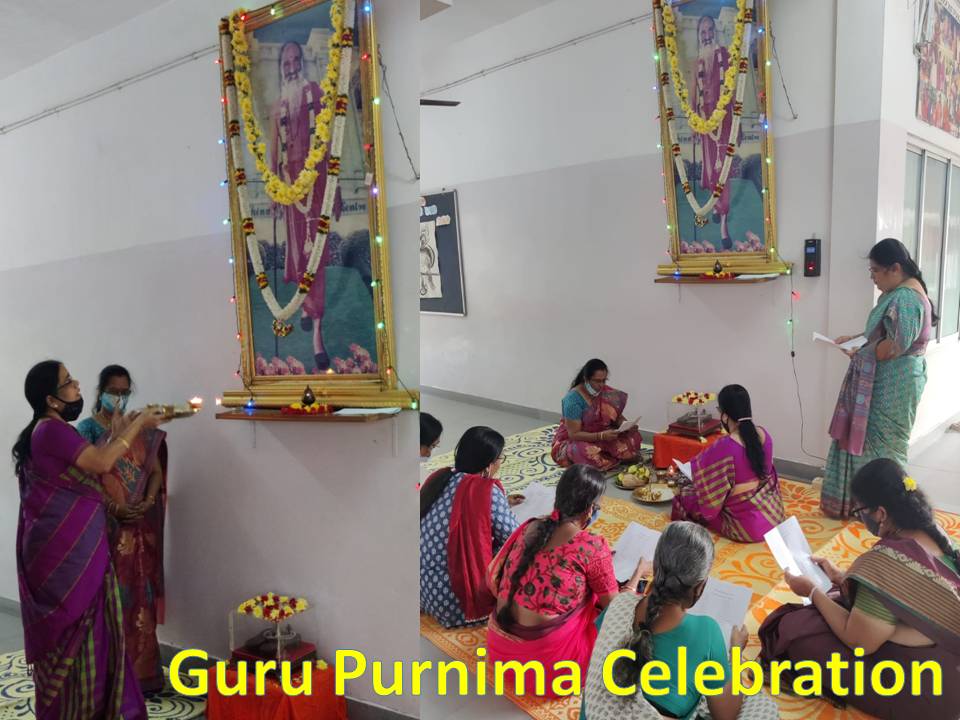 105th Chinmaya Jayanthi Celebration - 2021
Our Beloved Pujya Gurudev Swami Chinmayananda's 105th Jayanthi was celebrated on 8th May 2021. Interesting and attractive PPTs and videos were presented by the teachers of all departments. It showcased how the four major components of CVP-Integrated Development, Indian Culture, Patriotism and Universal Outlook-were connected to all the Scholastic and Co-Scholastic subjects. On the occasion of Chinmaya Jayanthi, a special puja was performed in school too. A detailed video on Gurudev's Life History was prepared by our Balavihar teacher and shown to all the students.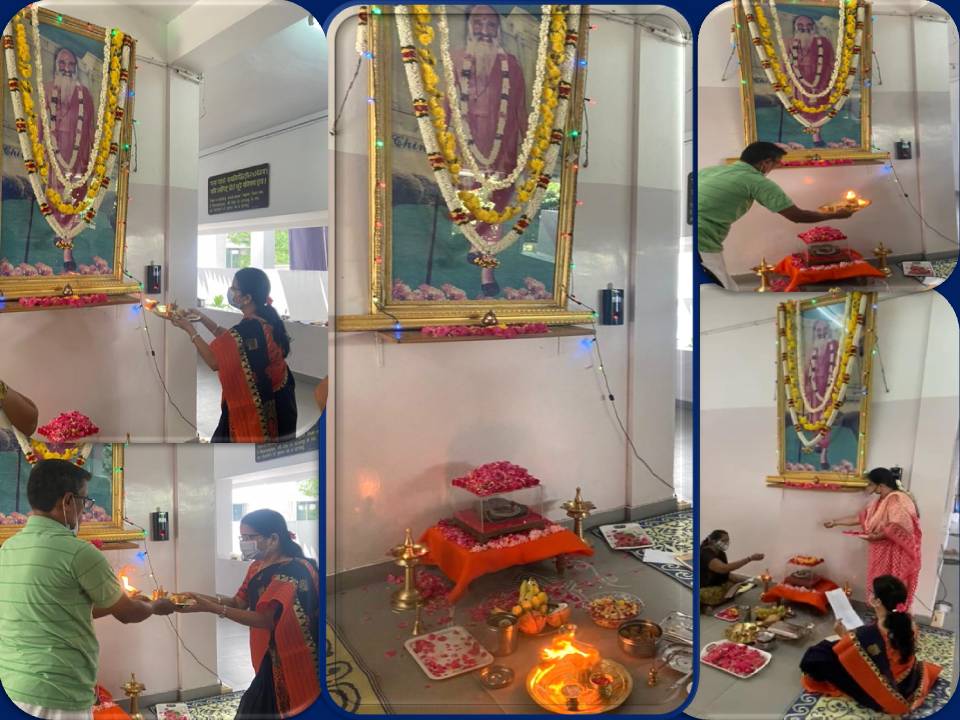 International Day of Yoga – 2021
International Yoga Day was celebrated by the students and teachers of Chinmaya Vidyalaya Annanagar with great enthusiasm. Students of Class VI took part in an online Yoga session conducted by our Yoga teacher, Mrs Pabitra. Many students enthusiastically demonstrated asanas in their online classes. Our NCC & Scouts also participated in the Virtual Yoga Day celebrations conducted by Chennai City CBSE Schools District. Teachers also took up the Yoga challenge proposed by our Principal, Mrs. V. Gowrilakshmi and posted pictures of themselves in various Yogic postures. Regular practice of yoga will surely help our students achieve a better life, physically, mentally and spiritually as well.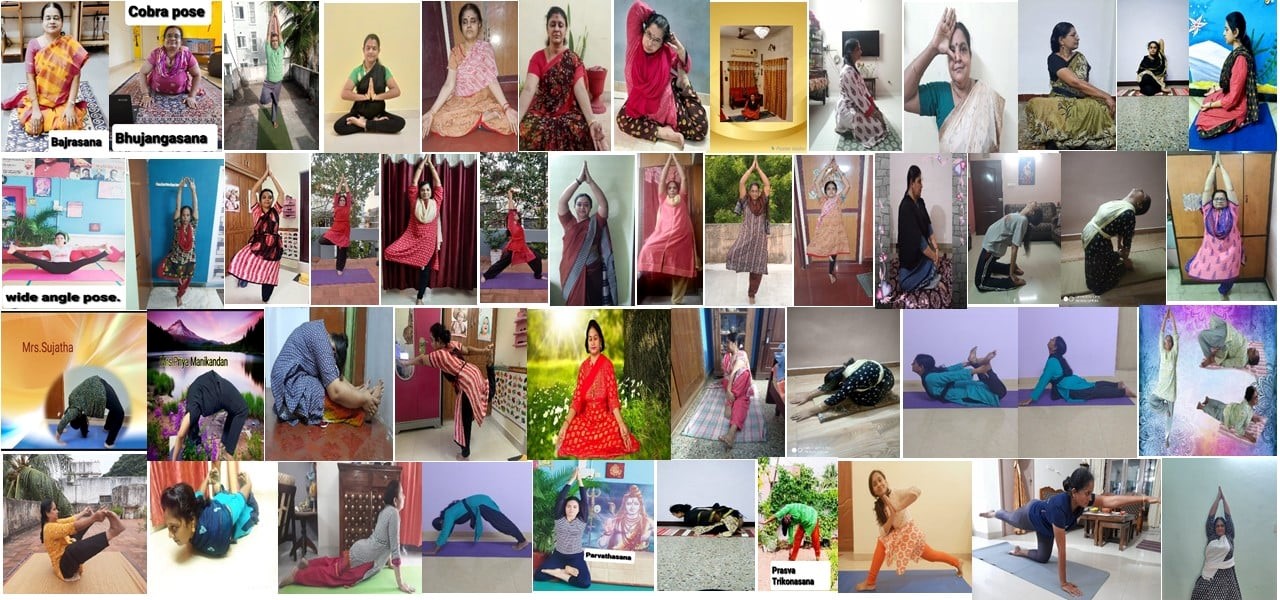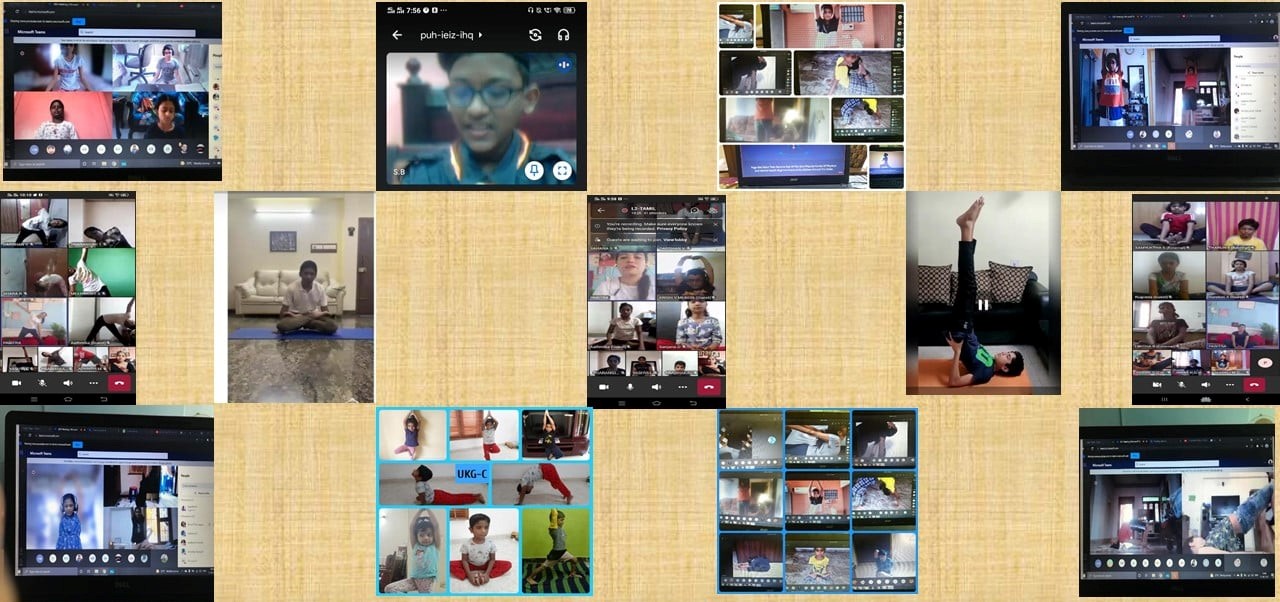 Ramanavami celebration - 2021
The auspicious day of Ramanavami, the celebration of the birth of Lord Rama, was on April 21st this year. Due to the pandemic, this year too it was celebrated online. Akhanda Rama Nama Japa was organized from 6pm on 20th April to 6pm on 21st April by Chinmaya Mission Chennai. Devotees could stream into the Divine reverberations of Rama Nama Japa. Few teachers of our school too took part in this event and chanted for an hour from 3pm to 4pm on 21st April. Students of Std VII took part in the online puja. Students chanted the name of Lord Rama while the puja was done by Mrs Visalakshi, Balvihar teacher. Students also chanted Rama bhajans and shared snippets from Ramayana. All the students from KG to Std XII watched the video on Ramanavami compiled by our Balvihar teacher. The celebrations on that day left a feeling of bliss among all.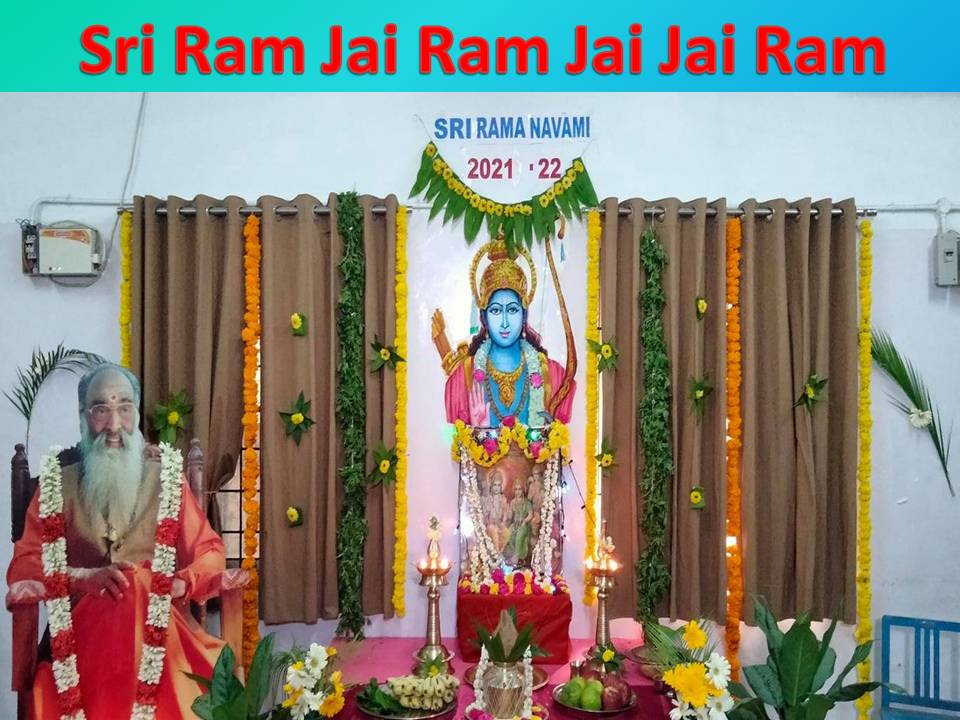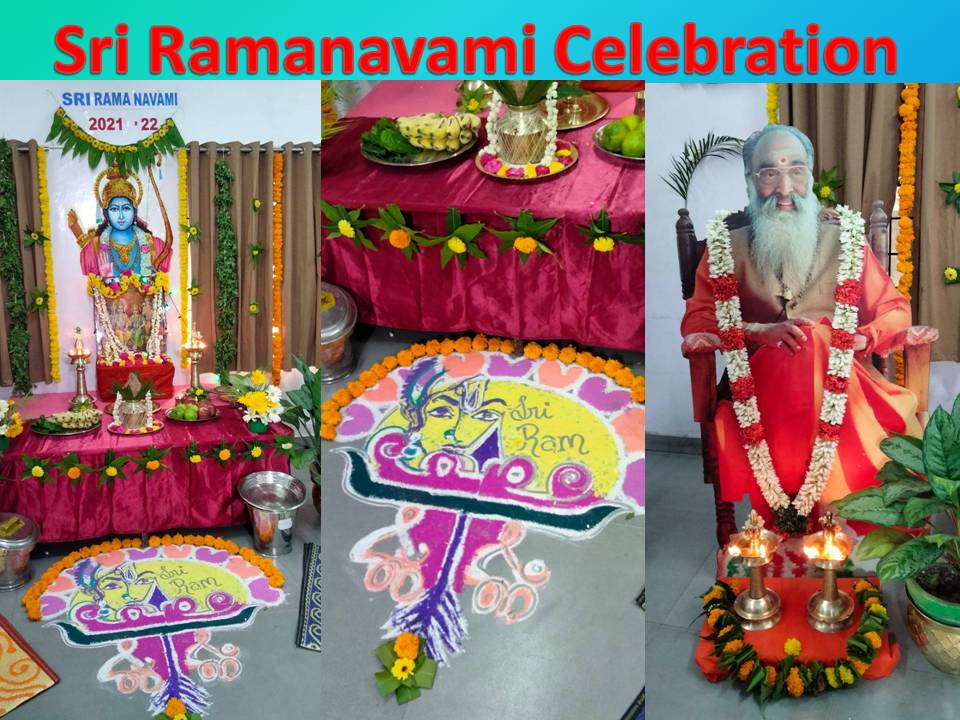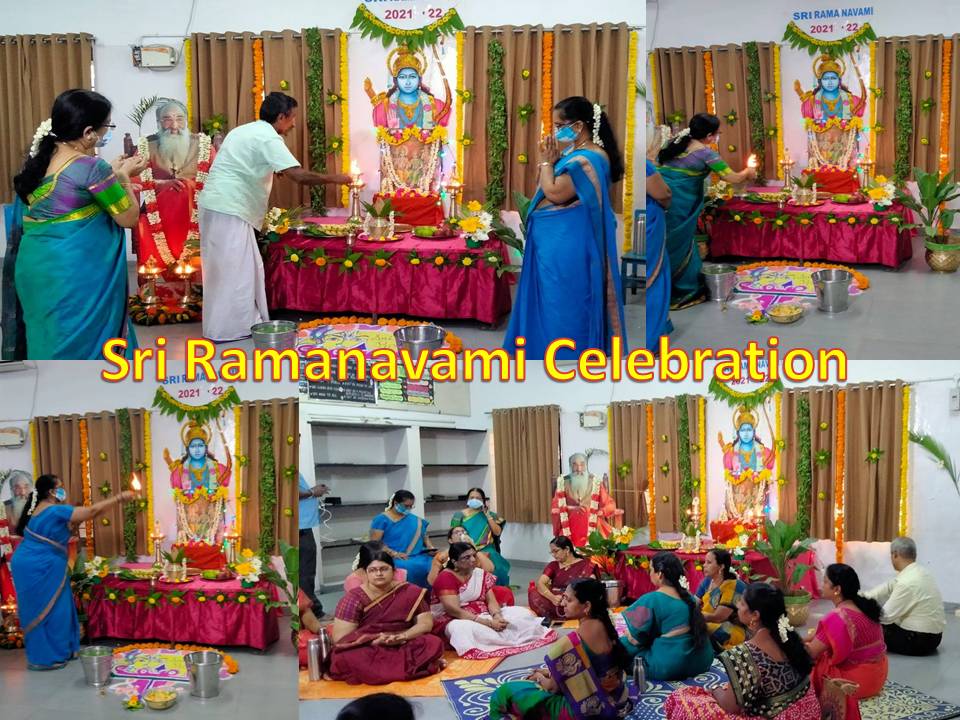 Ramanavami celebration – (Kindergarten)
Sri Rama Navami, the birth anniversary of Lord Rama was also celebrated with great festive fervor via online class by Kindergarten children too. Various activities like drawing & coloring the picture of Lord Rama, decorating the picture using flowers, bow making, singing bhajan etc., done by the Children during their online classes. They all participated with great enthusiasm.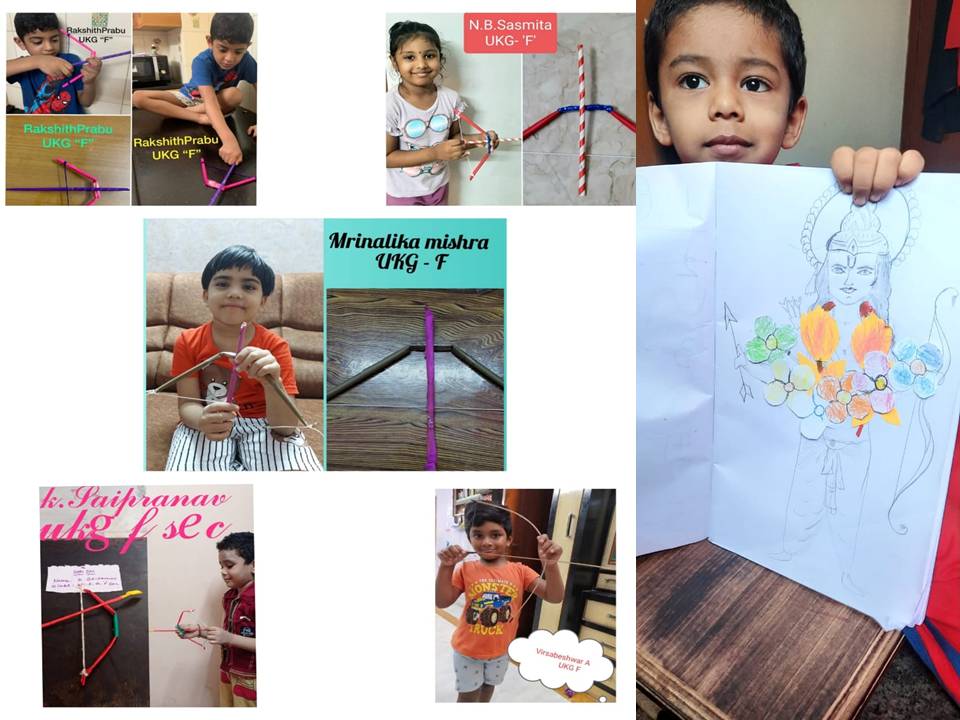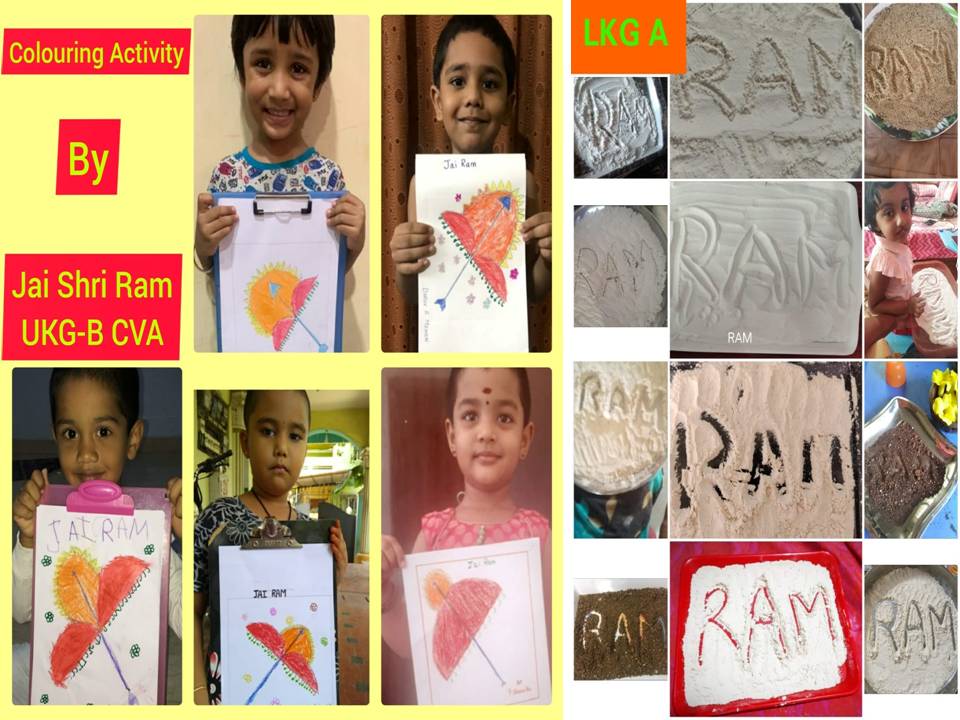 Sankatahara Chaturthi pooja
Ganesh temple in our school campus was repainted and Sankatahara chaturthi pooja was performed in a grand manner. The entire staff of the school gathered at the temple premises as a family, at the early hours to attend Ganapathi Homam and Punarpooja and to seek blessings from lord Ganesha. Chanting of mantras and the resonance of temple bell created an atmosphere of divinity. The Punarpooja brought absolute bliss among the devotees. It was a wonderful opportunity to be away from the hustle-bustle of day to day activities and to show our gratitude towards the divine as well as developing spiritual values and harmony among everyone.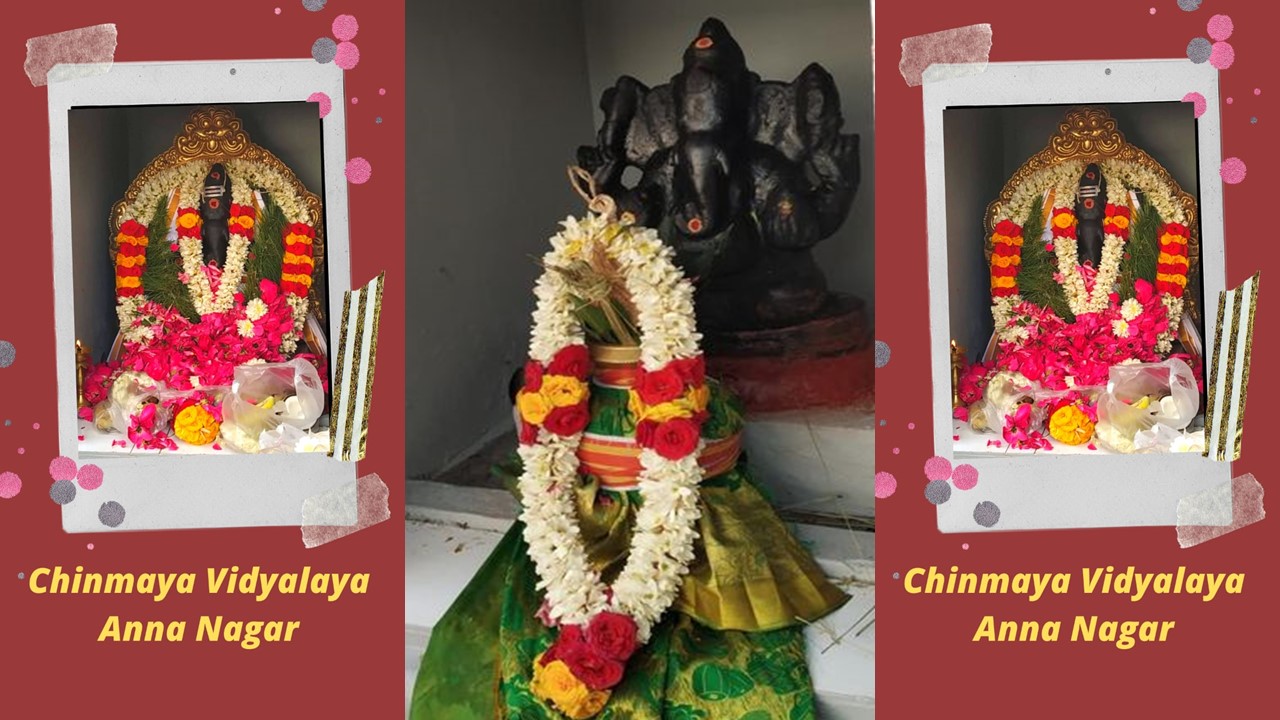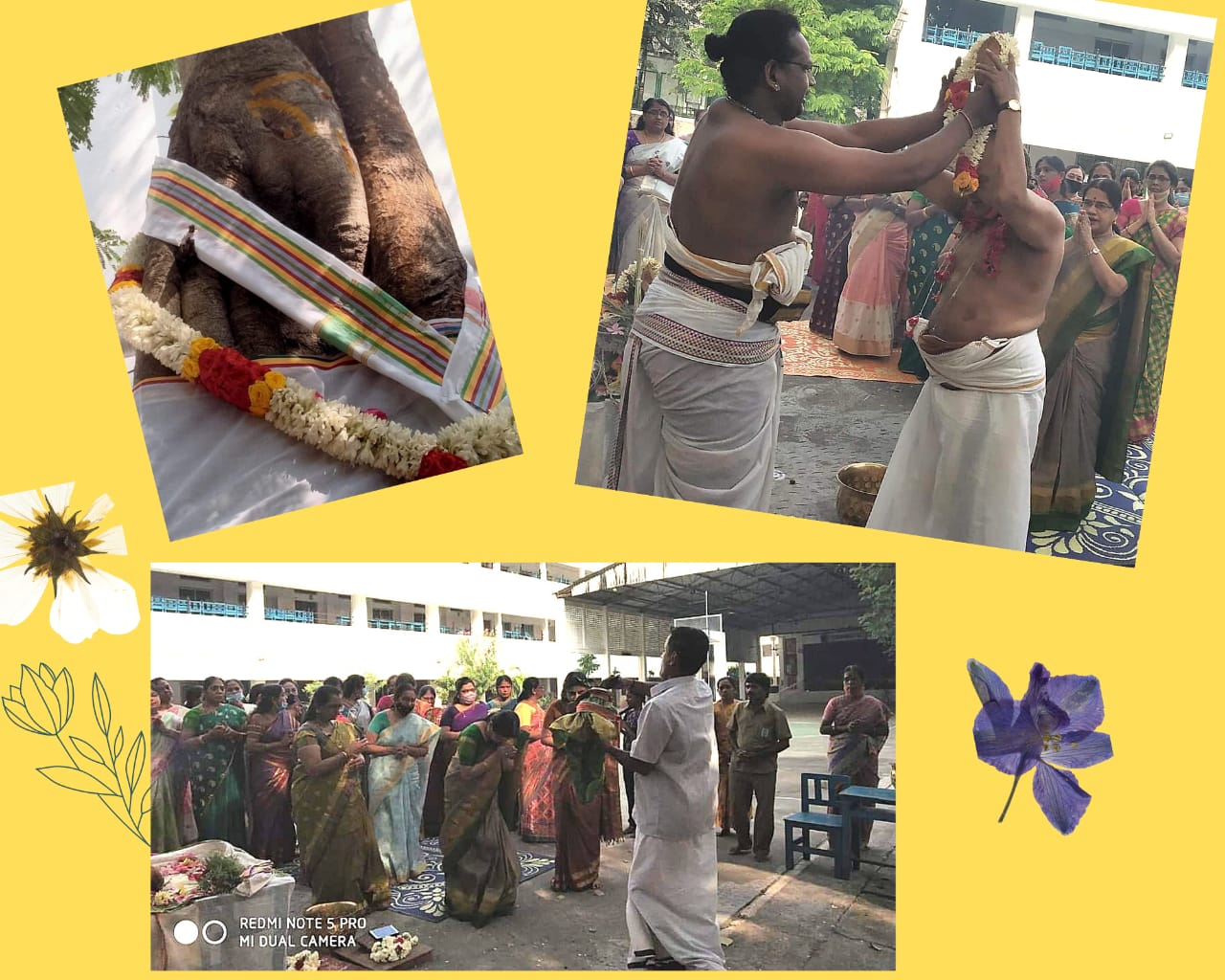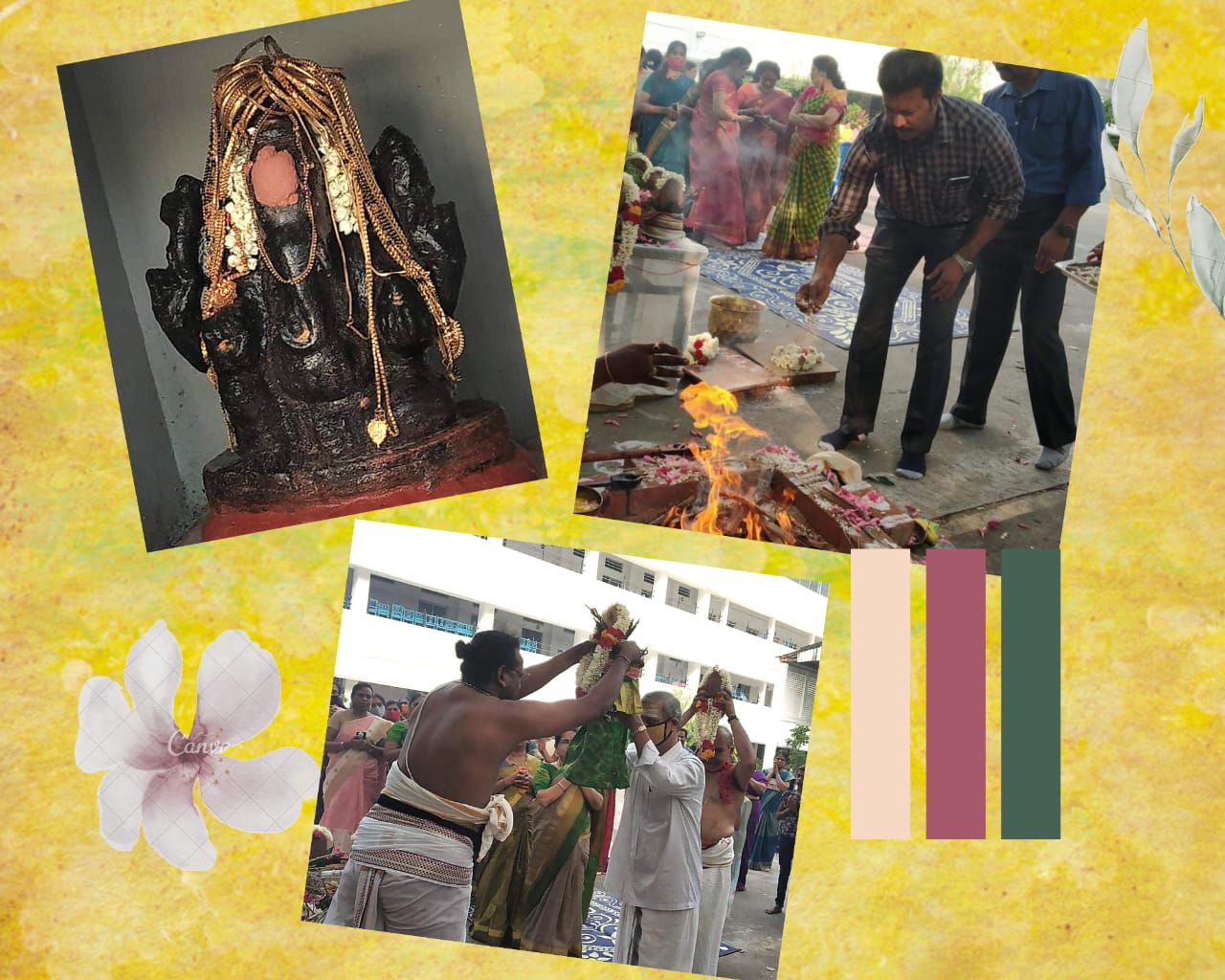 Maha Sivarathiri celebration
The teachers and staff of Chinmaya Vidyalaya celebrated The Mahasivarathri in a grand manner. Sivapuranam, Lingashtakam, Siva panchakshara strotram and Ganga strotram were chanted melodiously. Bhajans sung by the teachers brought tremendous spiritual energy, filled the atmosphere with divinity and took everyone to a higher level of consciousness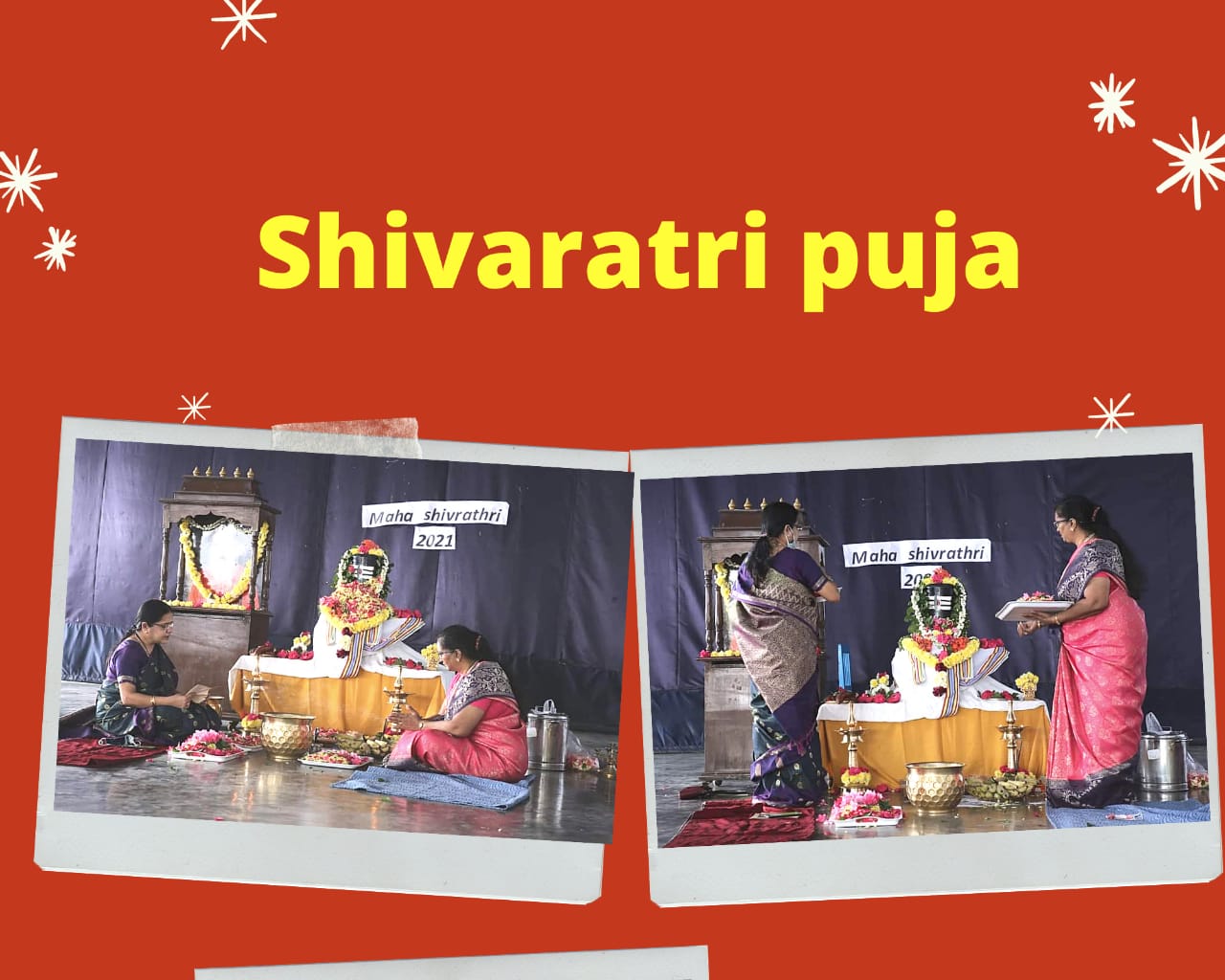 World Thinking Day
The World Thinking Day is celebrated annually on 22nd February by all Scouts and Guides worldwide. This day marks the birth anniversary of the founder of the World Scouts and Guides Organization -Lady Baden Powell. The Chinmaya Vidyalaya Scouts and Guides Unit celebrated this day in our Vidyalaya. The enthusiastic Scouts, Guides, Cubs and Bulbuls of the unit initiated to bring greenery around the campus by planting varieties of plants, which included a few medicinal plants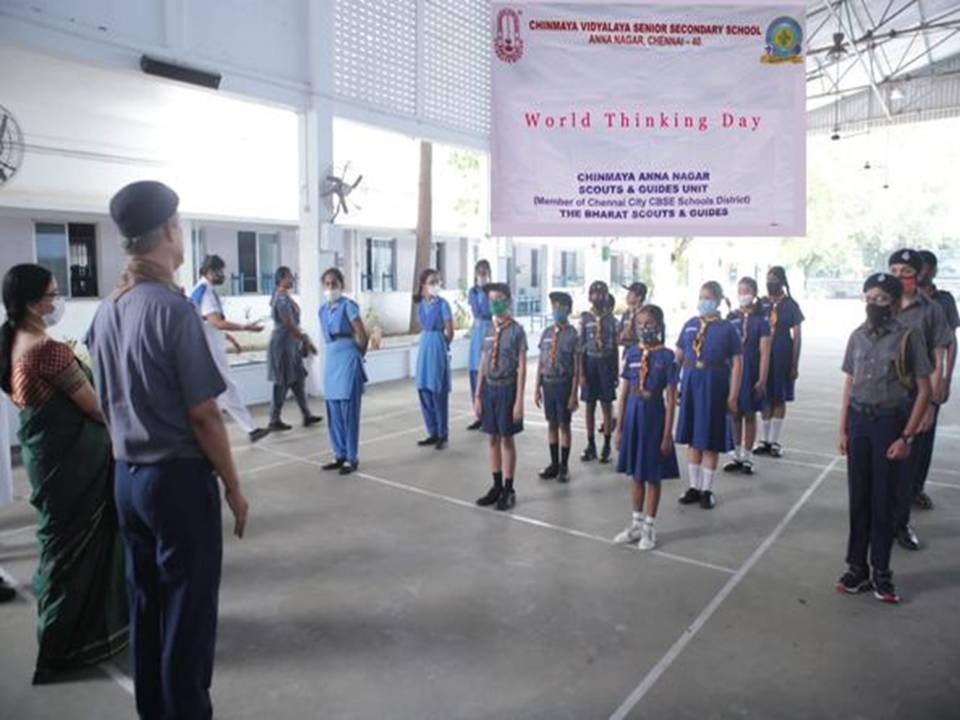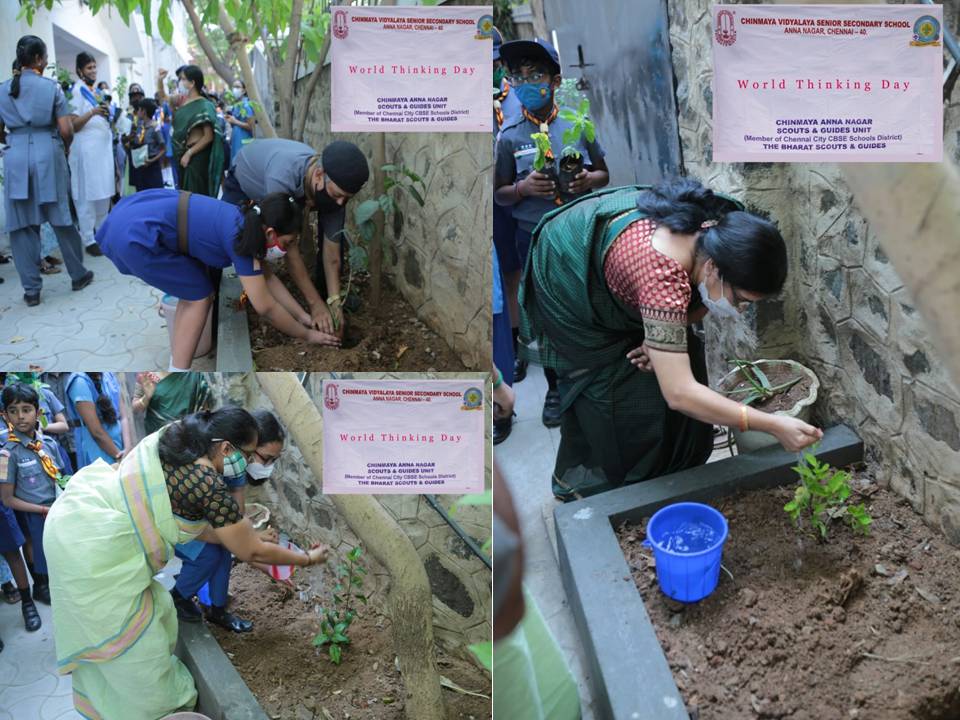 NCC practical exam
Every setback is a setup for a comeback. After a big break of nearly 365 days, regular school activities started with the NCC practical exams, which was held in our Vidyalaya on 19th February. Sub-major and a P I staff had come to conduct the exams. NCC cadets of our school took part in it enthusiastically and proved their efficiency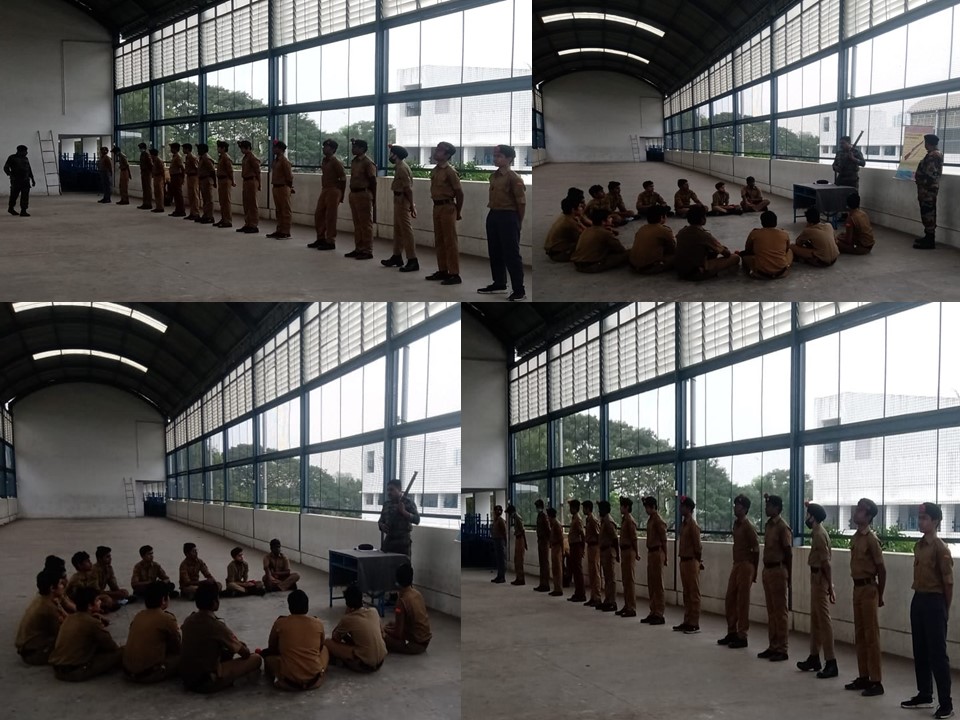 Annual Gita Chanting competition 2020
With the blessings of Pujya Gurudev Swami Chinmayananda, the annual Gita Chanting competition 2020 was completed through Online platform due to the COVID pandemic situation, for all the Chennai city schools. In connection to the competition, the award function was conducted at Chinmaya Heritage Centre, Chetpet on 13th February 2021, presided by Swami Mitranandaji, Acharya, Chinmaya mission, Chennai. The other guests on the dias were Shri. O. V. Nambiar, Swami Sureshanandaji and Shri Anand Chaithanya. The prizes were presented to the 120 prize winners under various categories by the dignitaries on the stage. The prestigious award function was meticulously coordinated and successfully organized by the staff of Chinmaya Vidyalaya, Annanagar following the Covid protocols. Also very proud to inform that we were placed one among the top 6 schools and received the Award for it.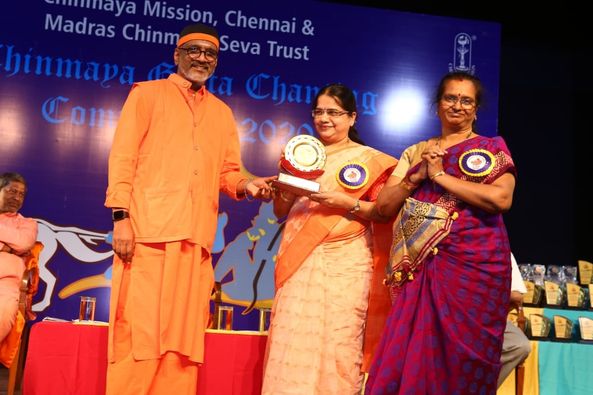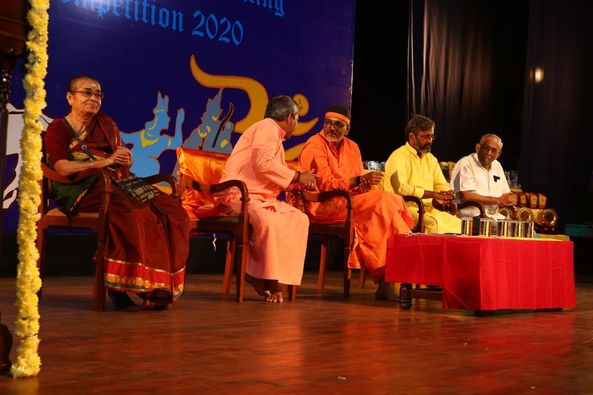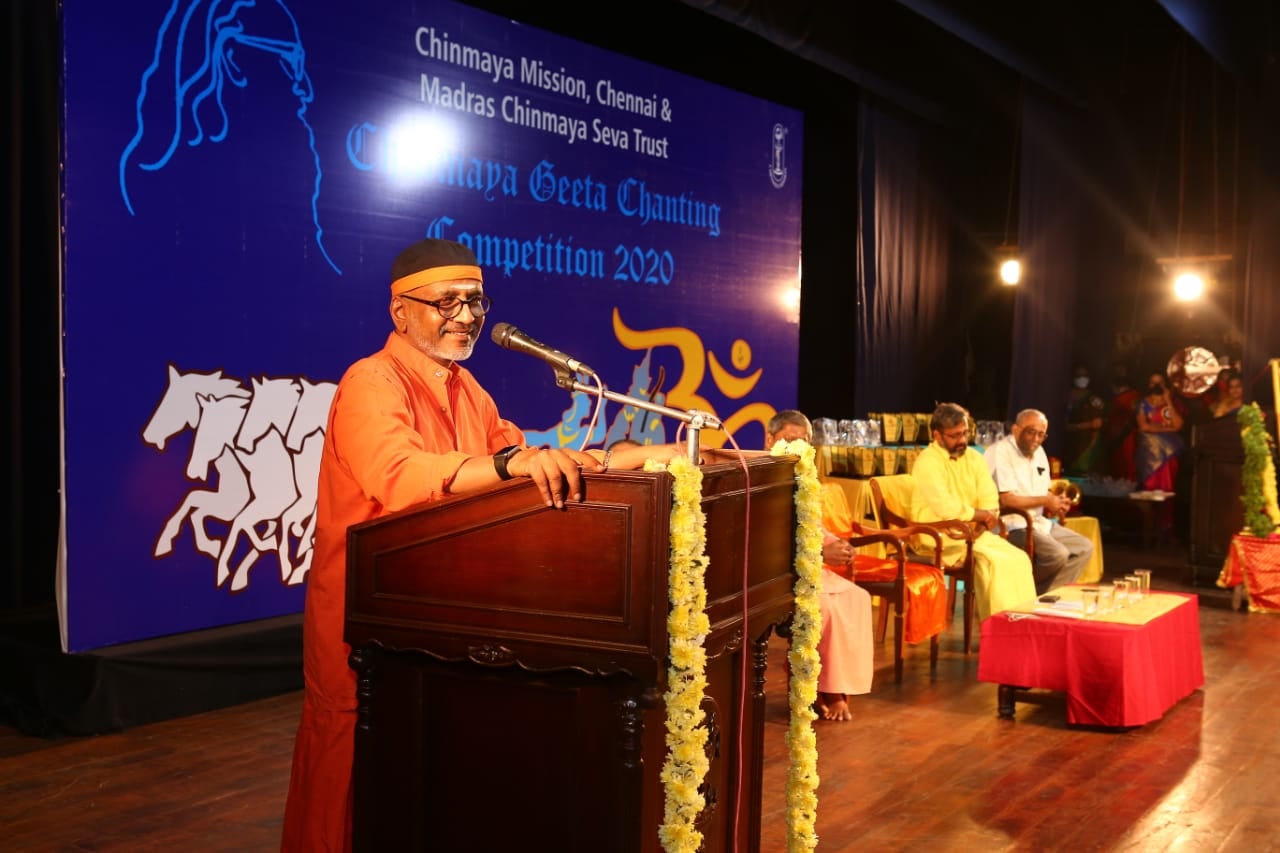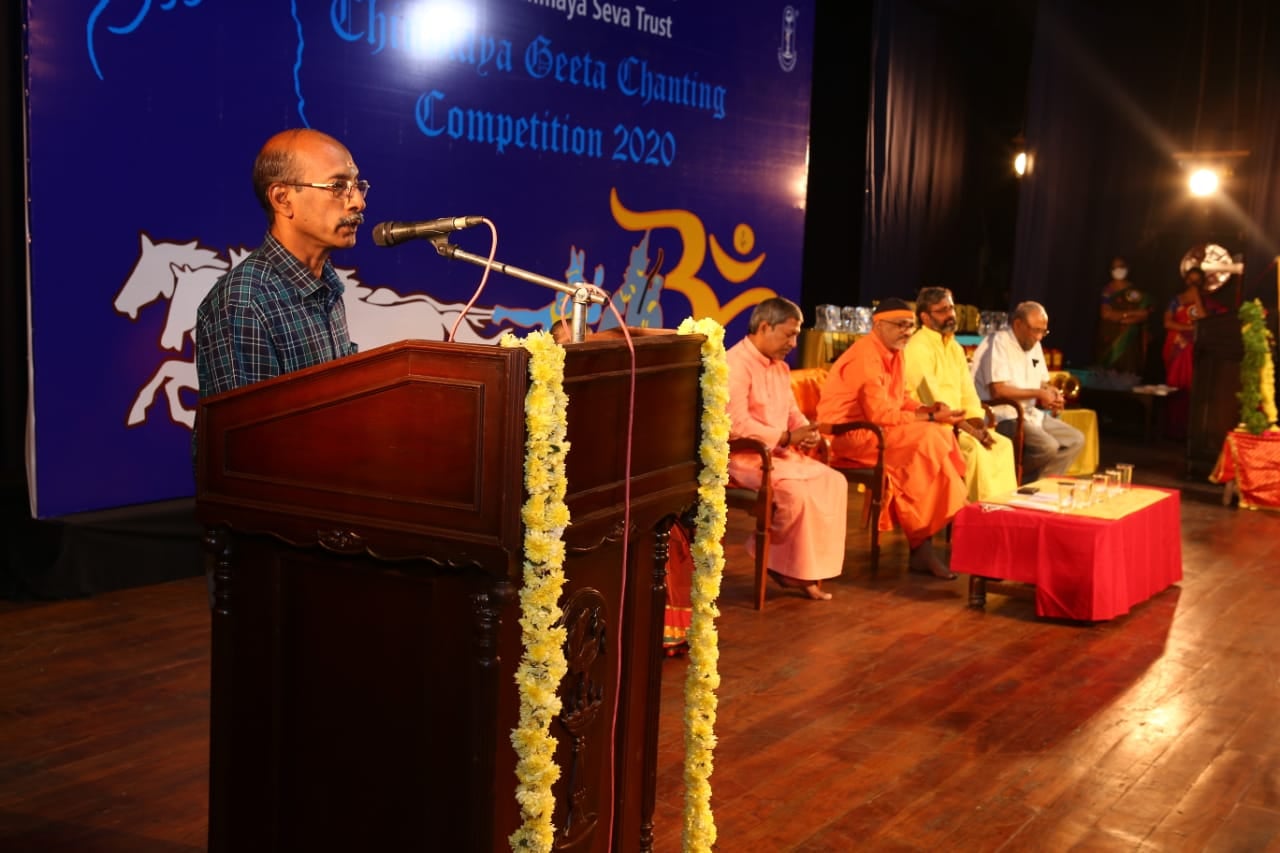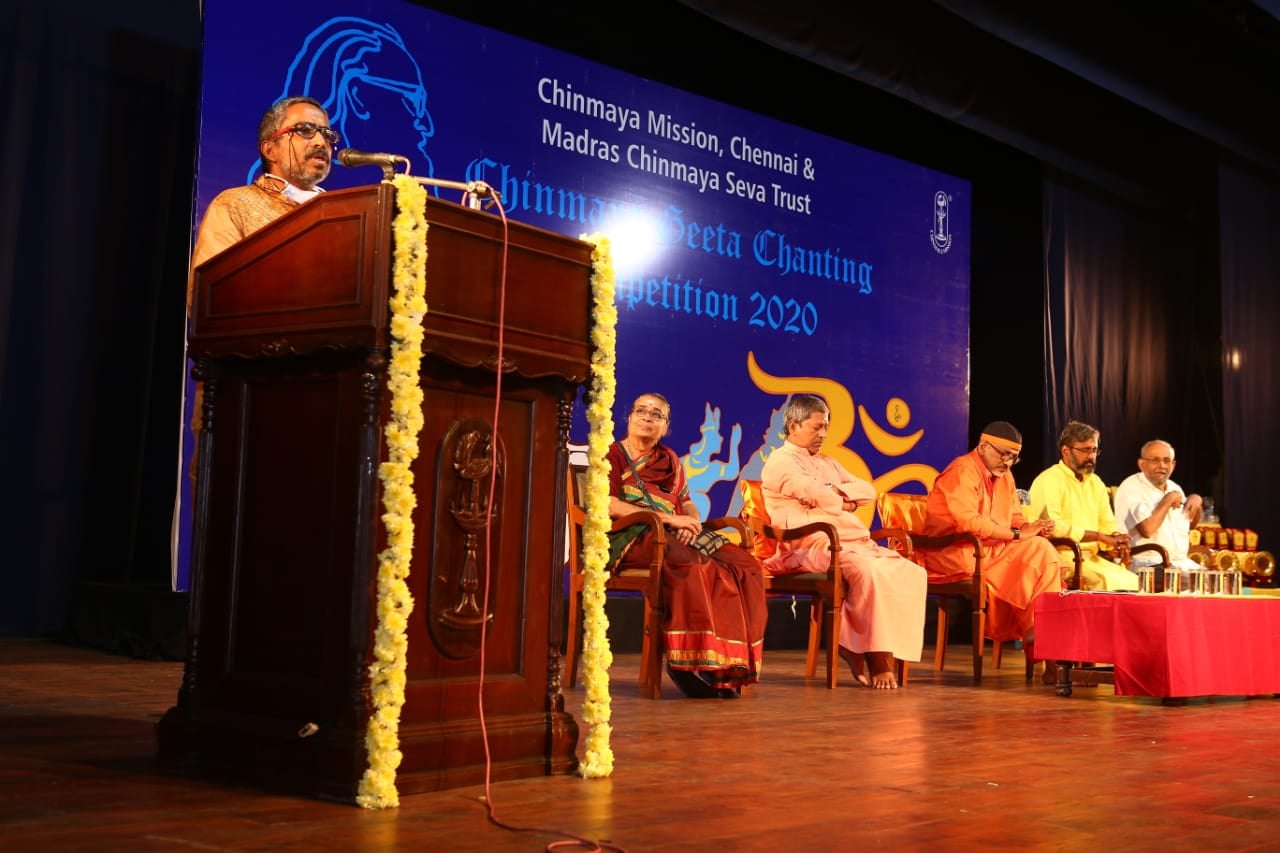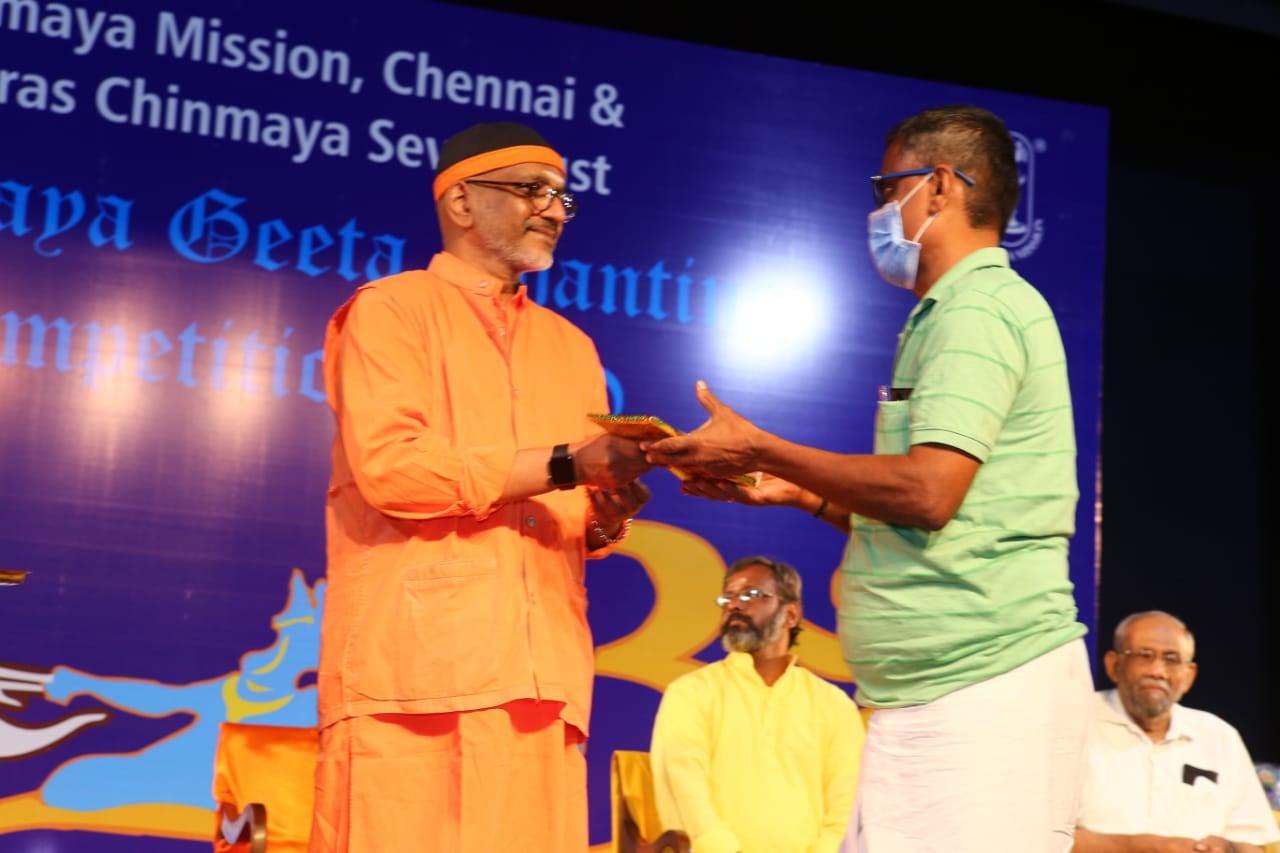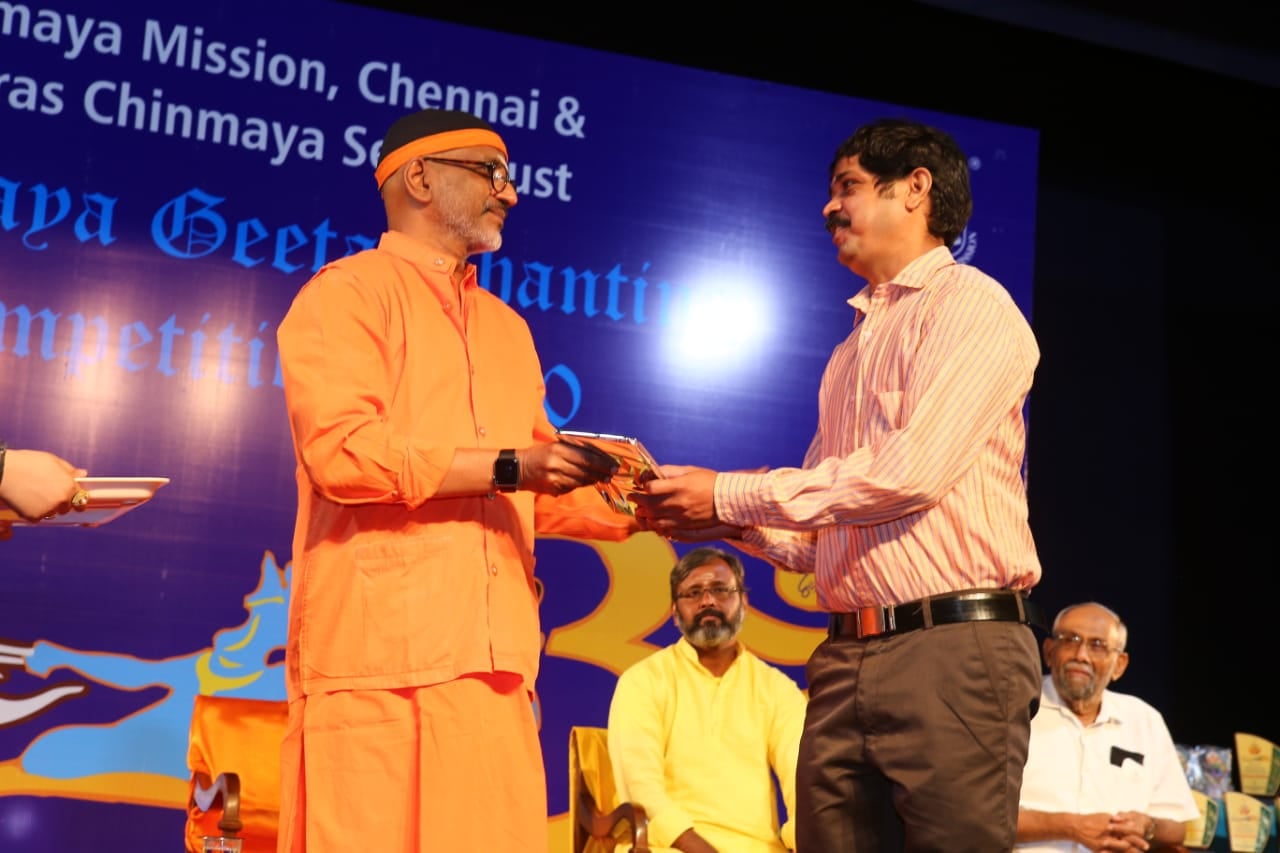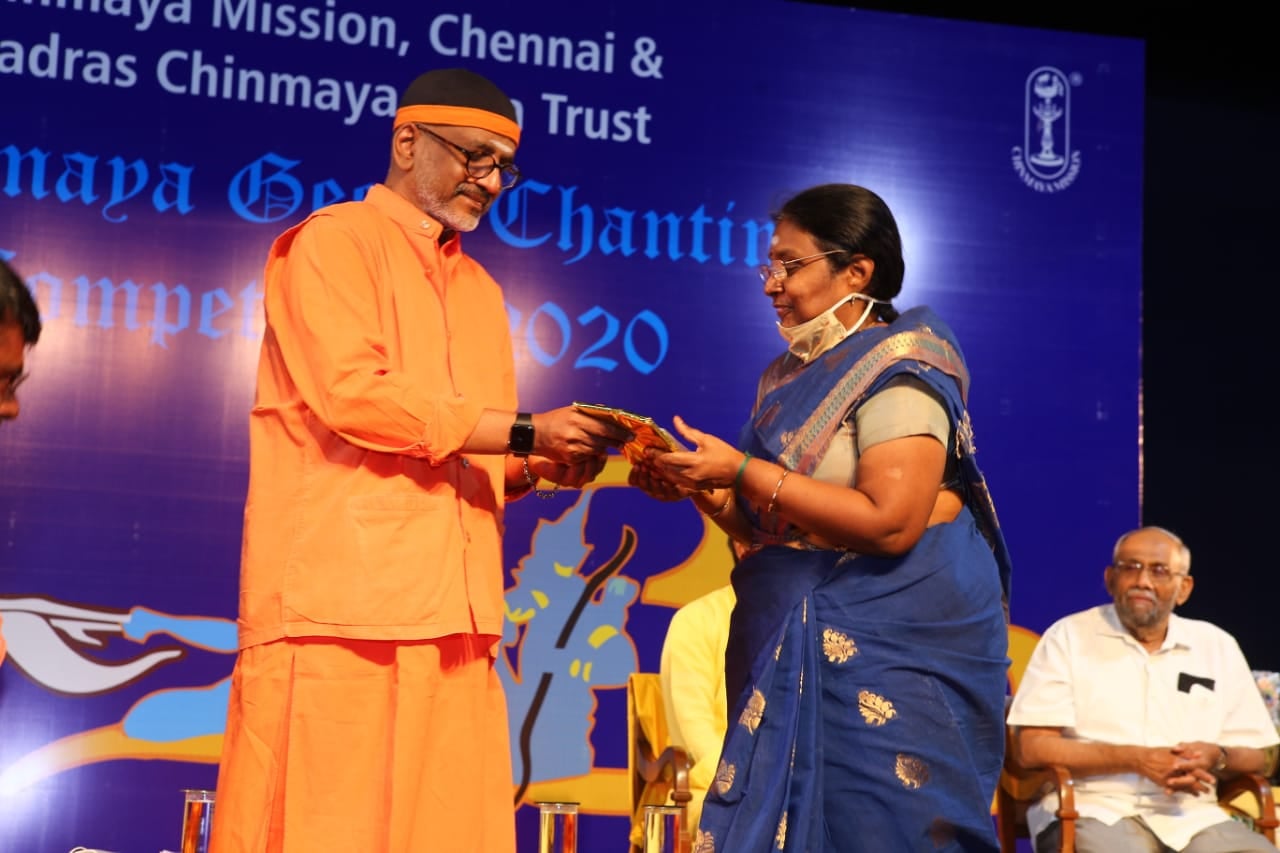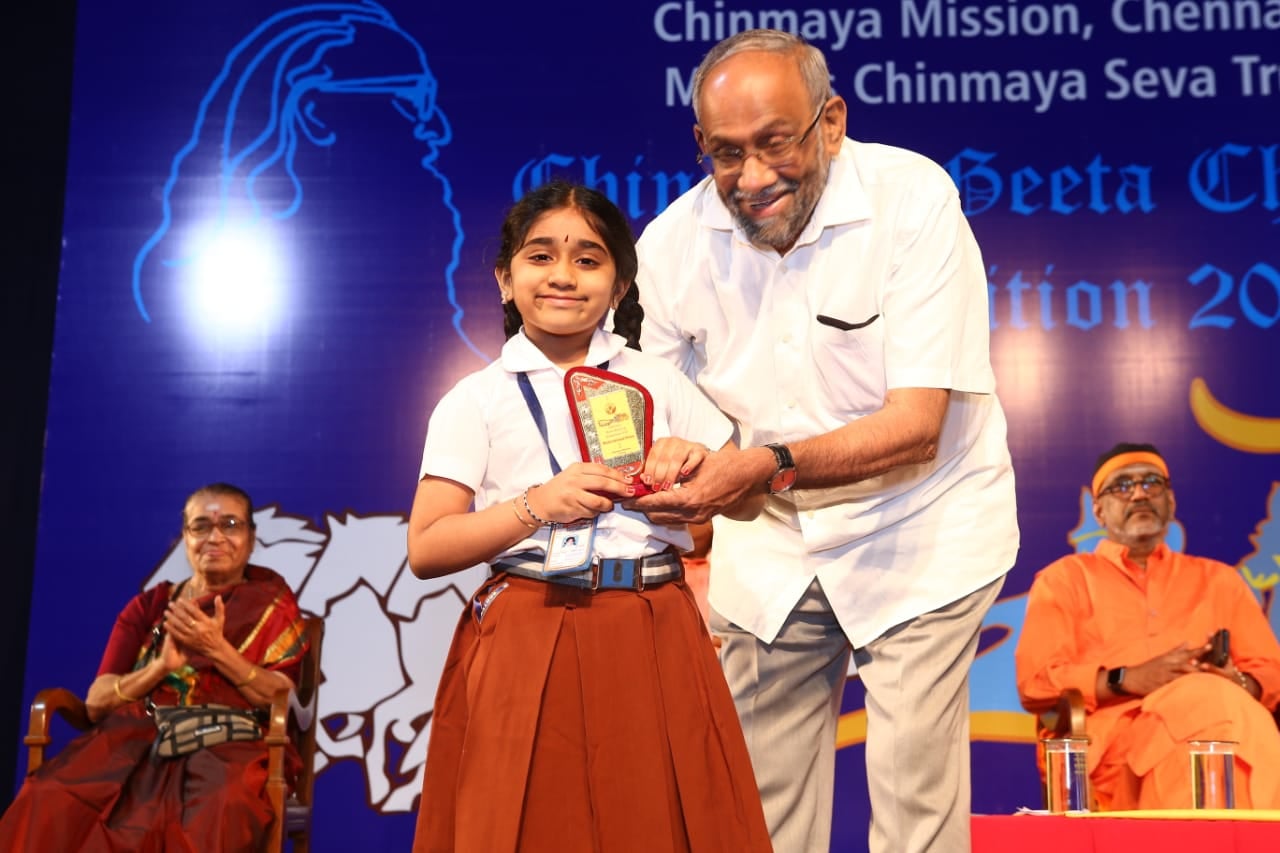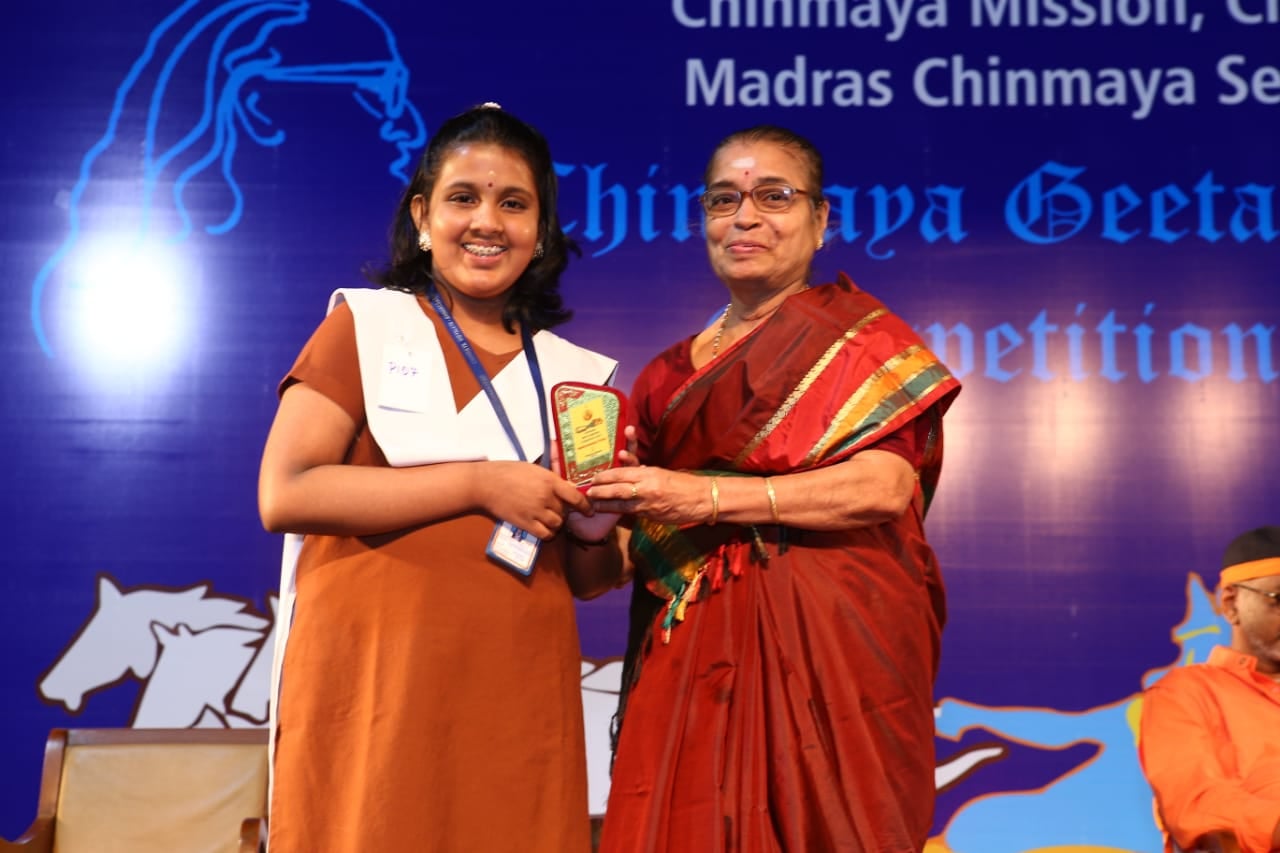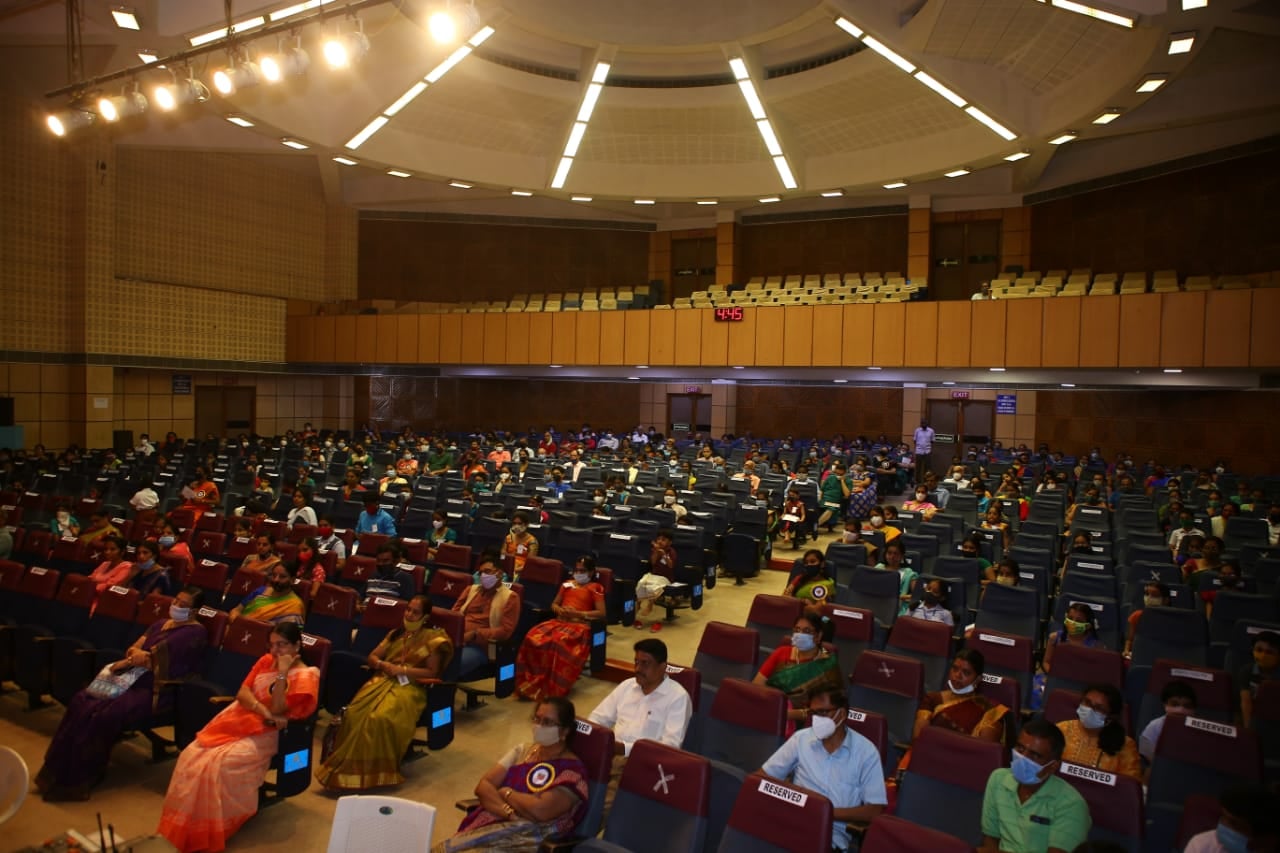 Republic Day celebration
We consider Republic Day celebrations as a moment of joy combined with our social responsibility towards our beloved nation. On this 72nd Republic Day, let us remember, respect and dedicate this day to those who had contributed their efforts for building our strong nation. Our correspondent Shri.R.Surya Kumar hoisted the national flag in our school. All the teaching and non-teaching staff attended the programme. In relation to this, students of STD VIII and the Social Department of our school presented a video which depicted the importance of our National freedom and the salient features of our Constitution.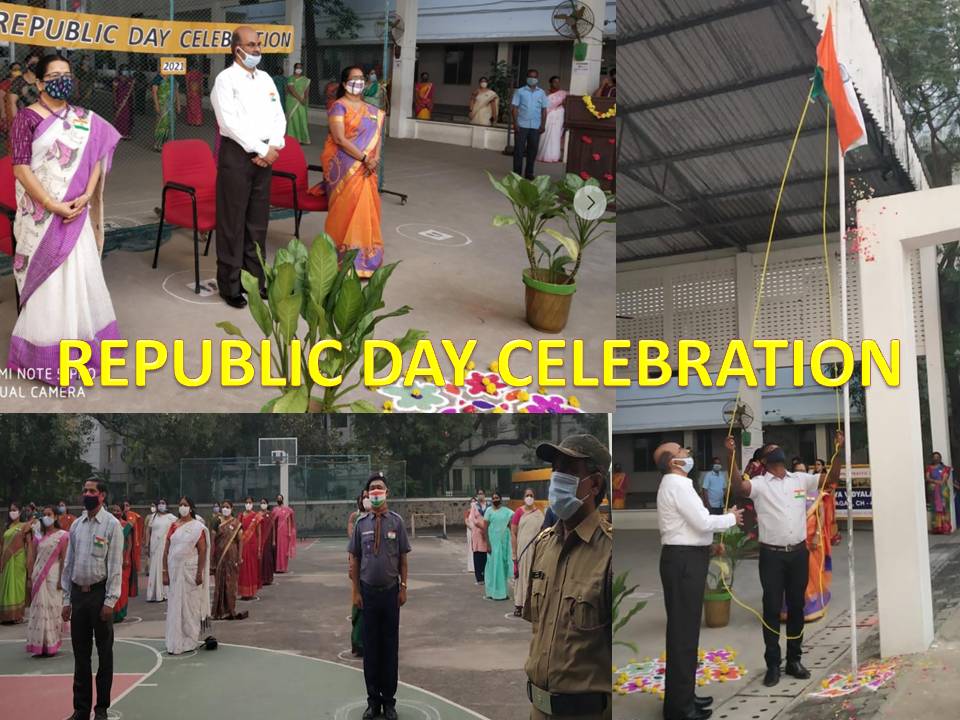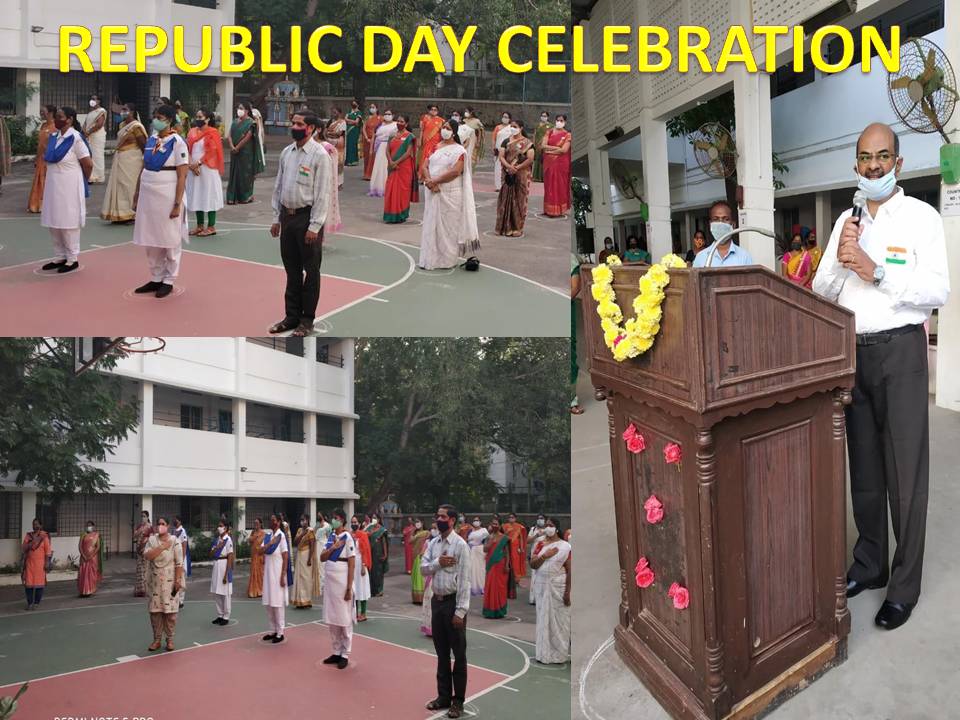 Amaaya 2020
Adversity gives birth to greatness". True to this quote and despite the dreary pandemic, Chinmaya Vidyalaya Annanagar organized a series of exciting co-curricular activities for the students of classes IX-XII. Organized over the month of January, this event was rightly timed to bring students out of the monotonous online lifestyle and instead engage them on a creative level. With over 12 events and tons of entries, Amaaya 2020 was a smashing success.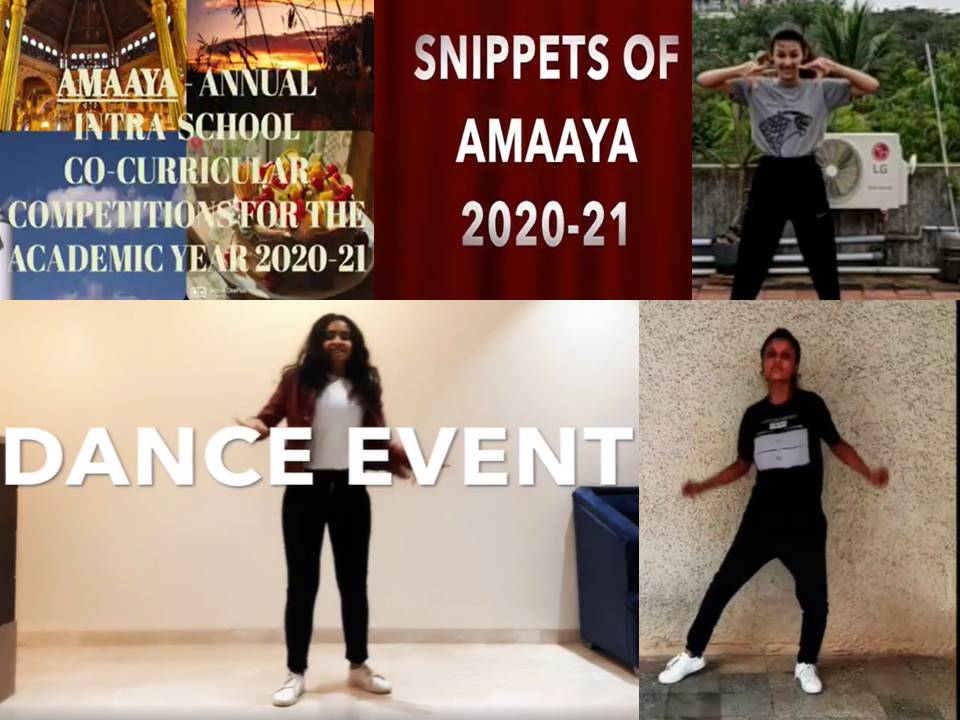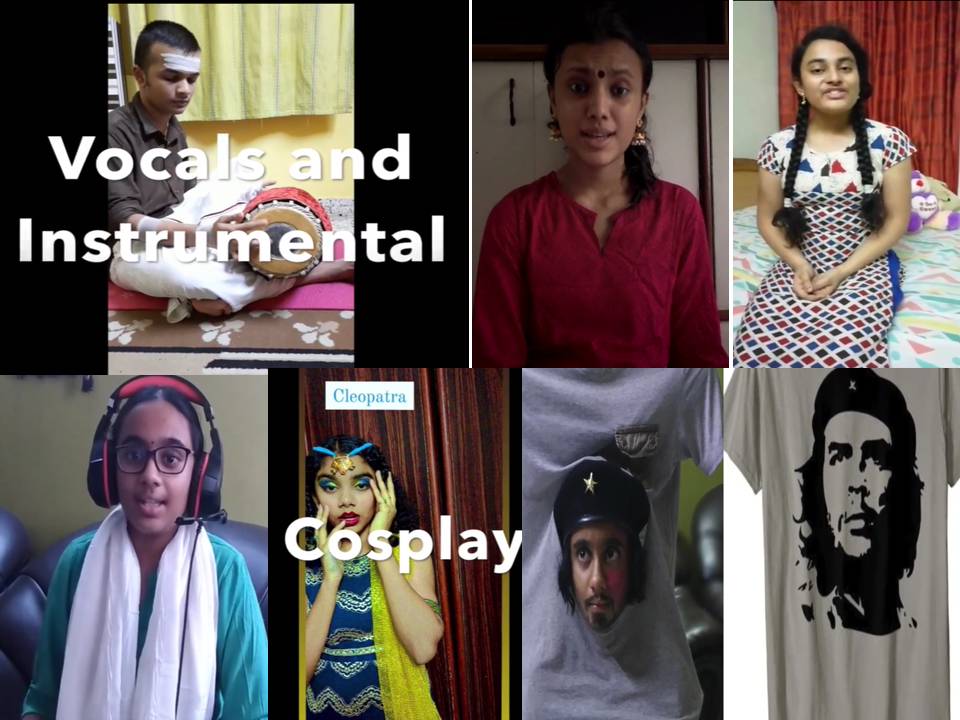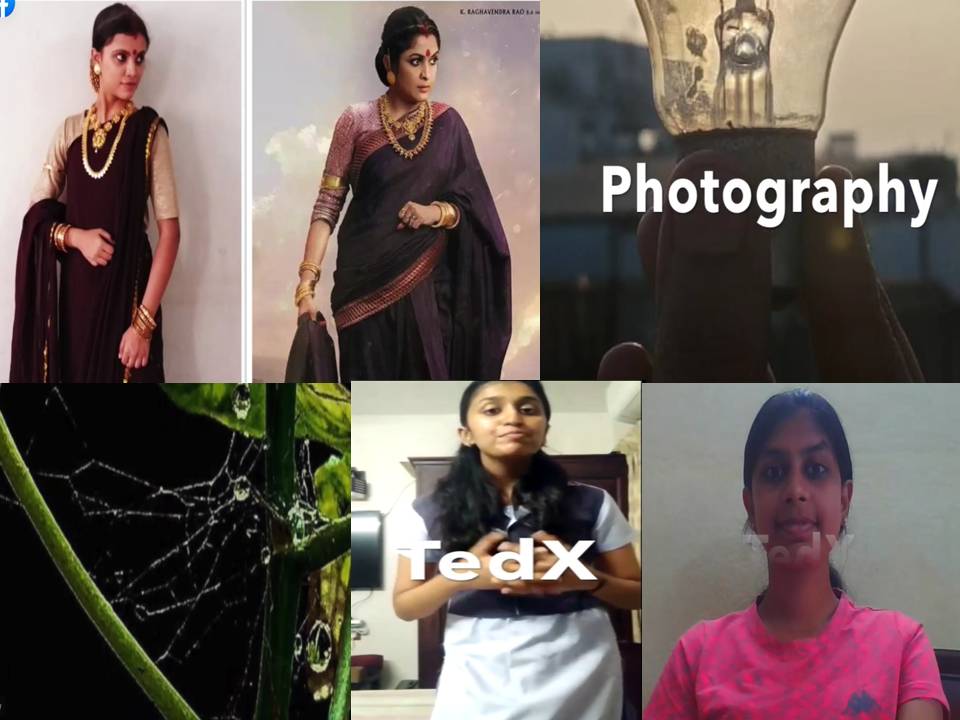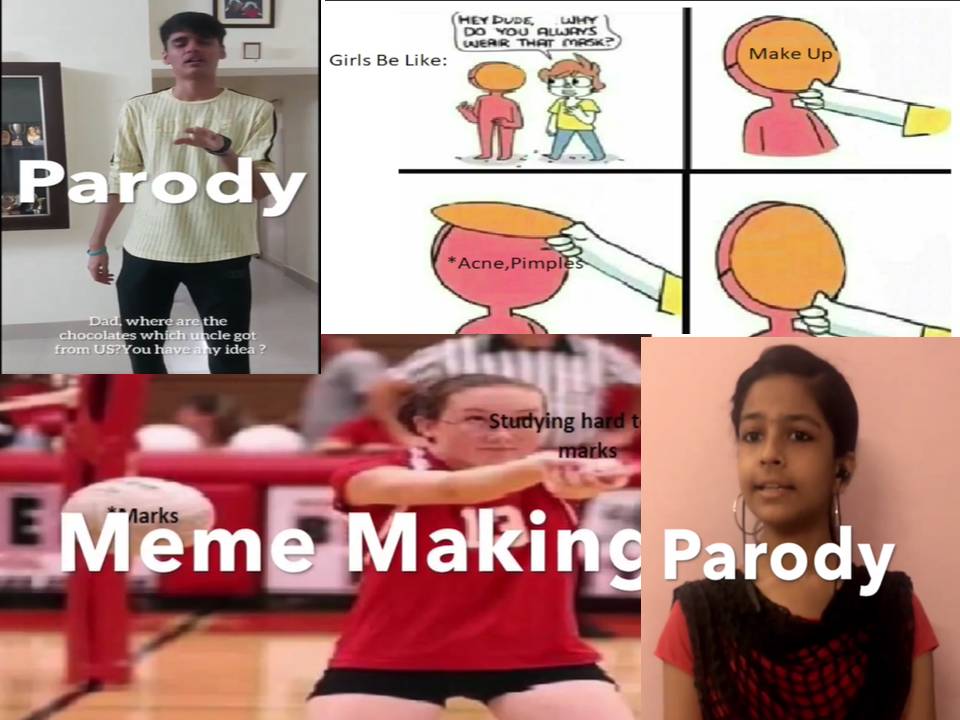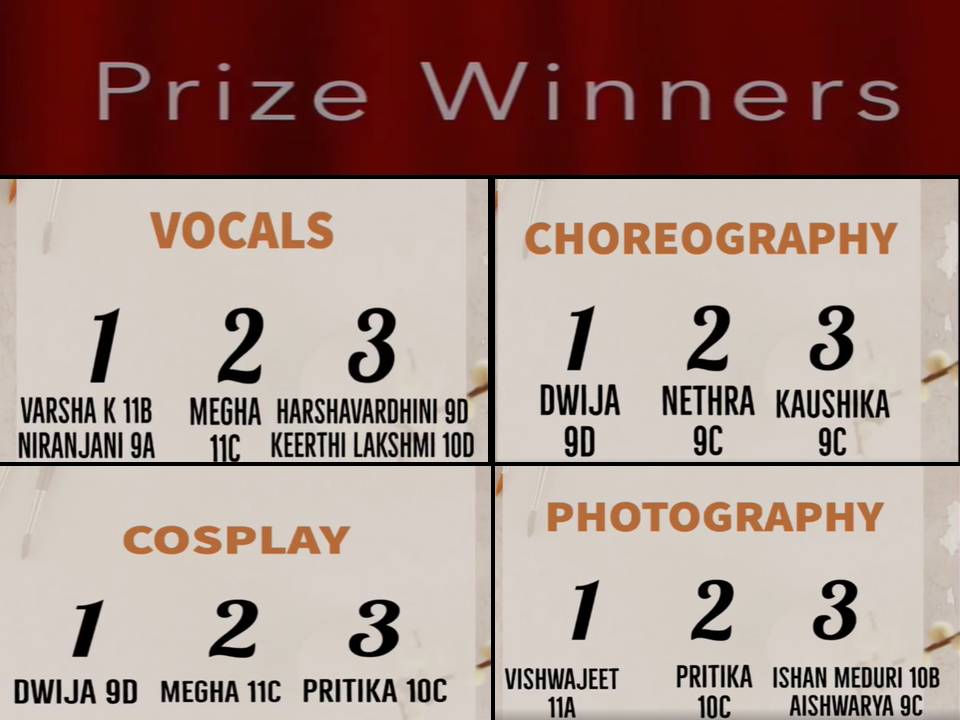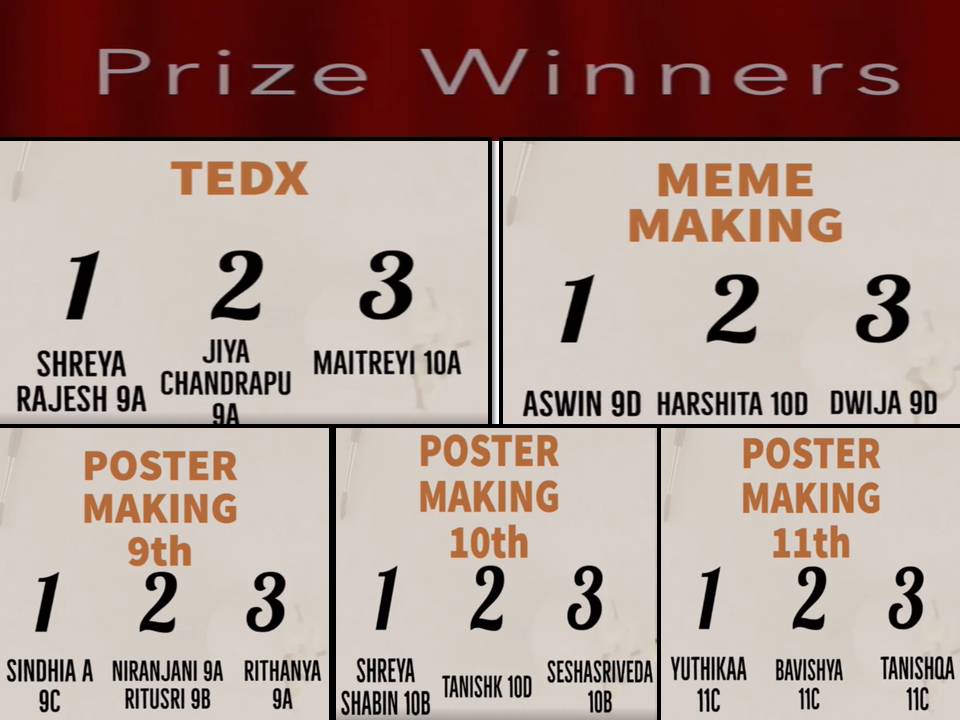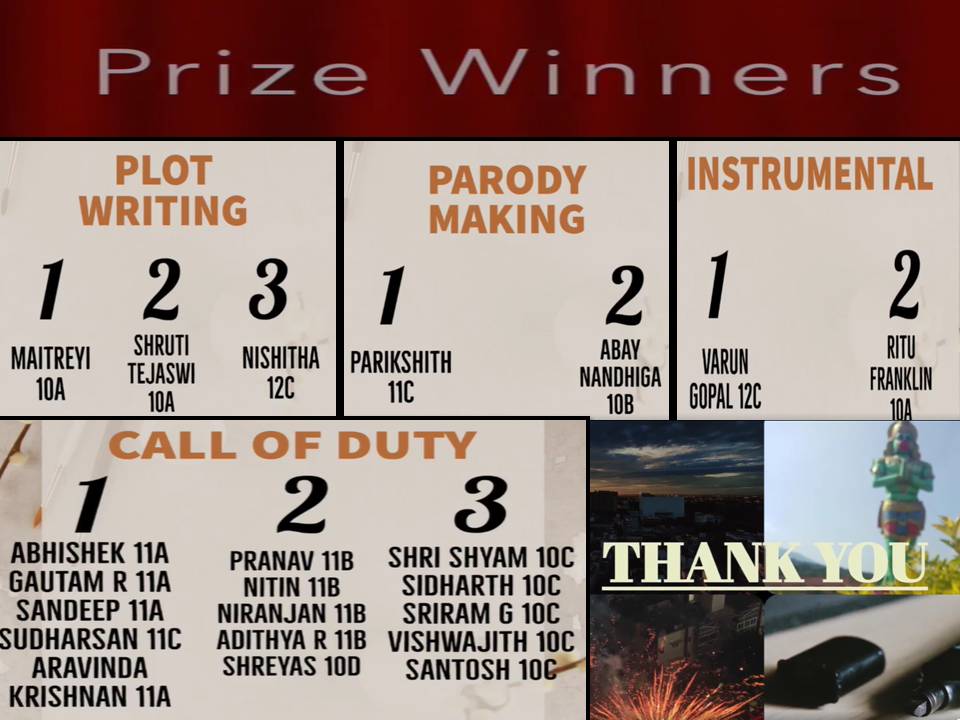 Pongal Celebration – 2021
Pongal falls in the mid-January every year and marks the auspicious beginning of uttarayan, sun's journey north wards. This period has special significance in Hindu mythology and is considered to be extremely auspicious. Pongal was celebrated virtually by the students of the kindergarten. An exclusive villupattu about the significance of the festival and Pongal themed Tamil songs were sung. Children danced gracefully and sweet Pongal was prepared in a mud pot and offered first to God. Value talks followed and traditional dresses were worn by the participating children. Every moment was exciting and enriching for the kids, who were able to experience a typical Pongal celebration, which was seen as a true manifestation of our rich culture and tradition.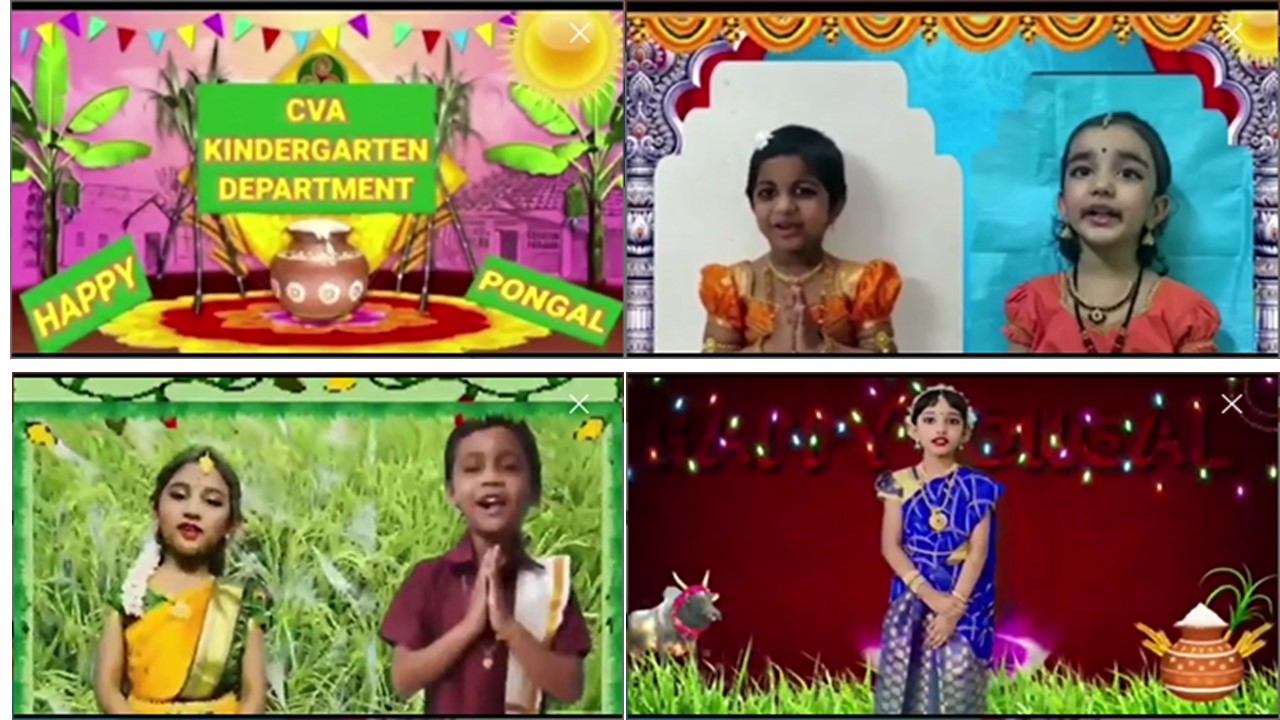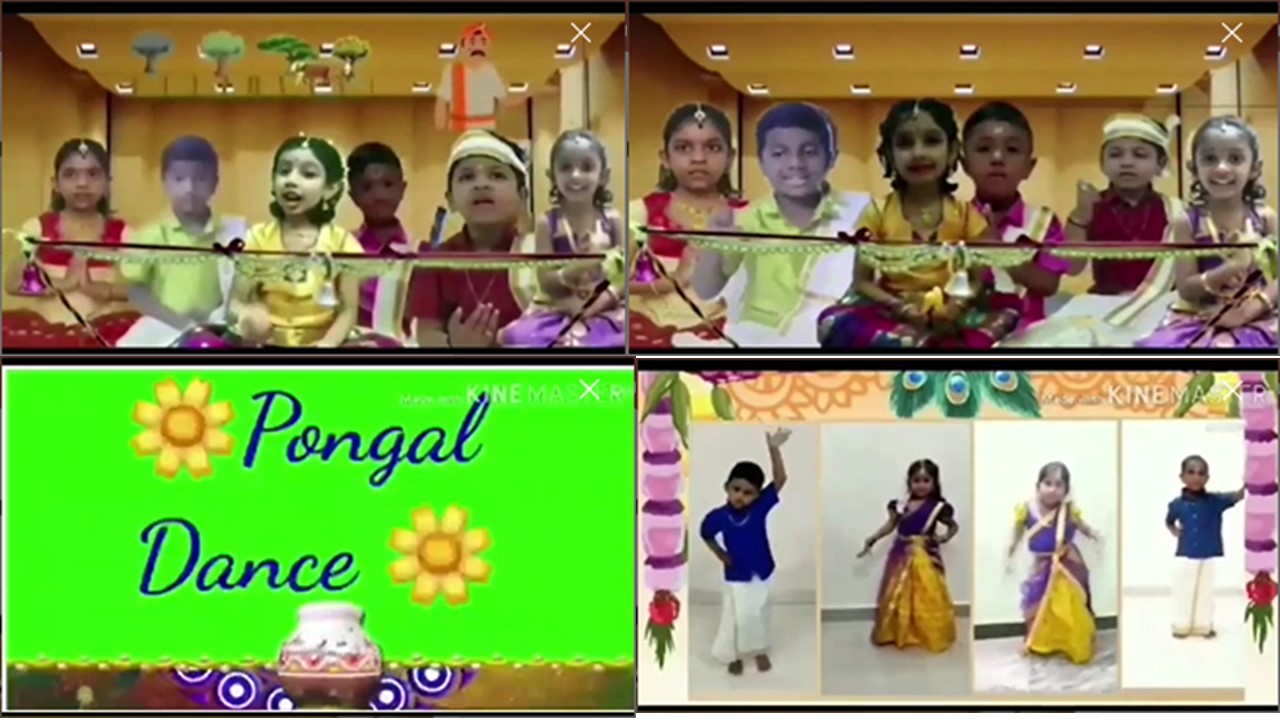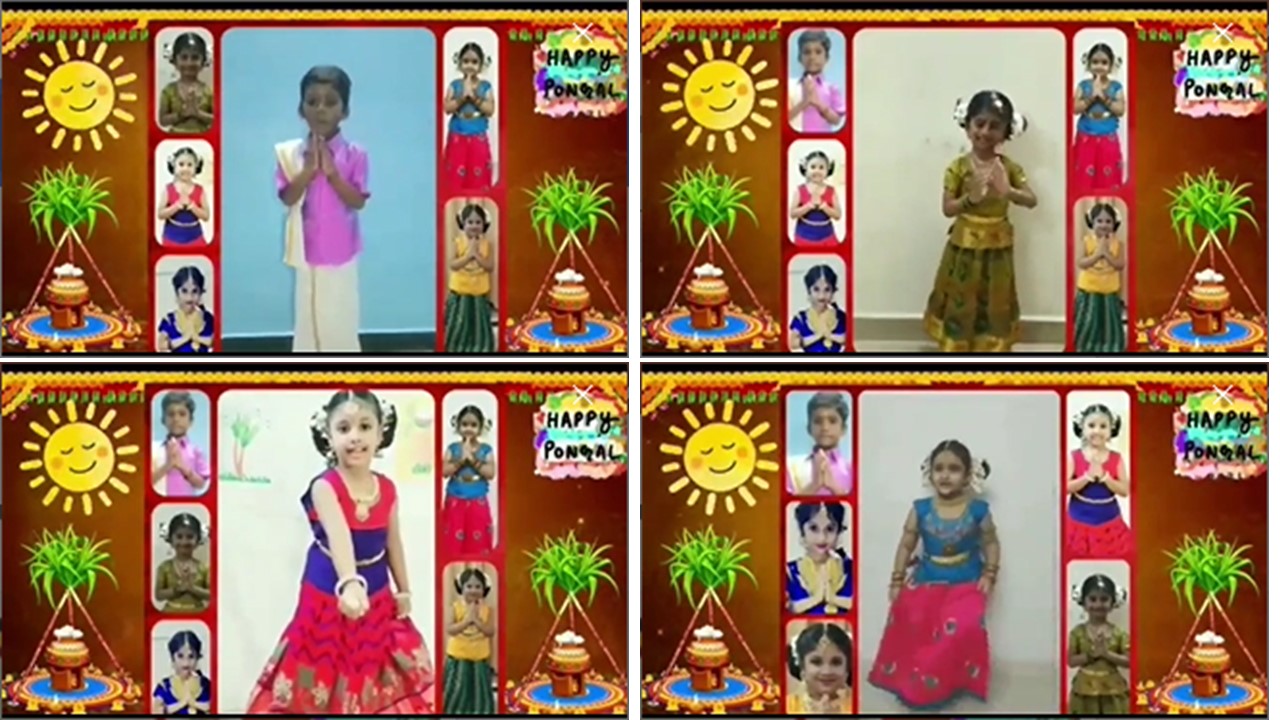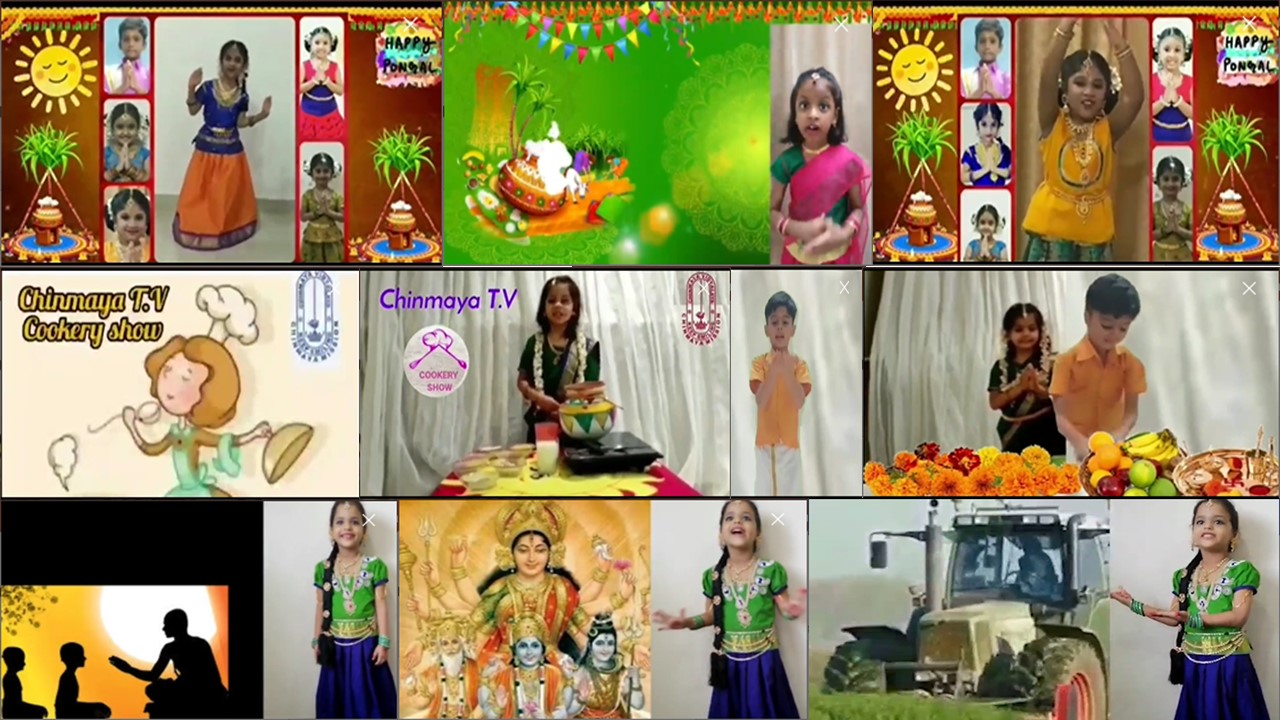 Tapo Geeta Jayanti Fest
Gita Jayanti, a sacred day for Hinduism, was celebrated across the country on Friday, December 25, 2020, on the auspicious day of Shukla Ekadasi of Margashirsha month. A very special 21 day lead-up programme on Bhagavad Gita began online on Saturday, December 5, 2020. On December 17, 2020, our Vidyalaya students chanted Chapter 12, Bhakti Yoga of the Gita. On 25th December 2020 Chinmaya Mission – Mumbai, organized a special celebration in which our school students along with the students of Chennai Chinmaya Vidyalayas were given the opportunity to chant Tapovan Shatakam. On the same day evening, Chinmaya Mission, Chennai organized a program in which our students were blessed with an opportunity of chanting 12th Chapter of Bhagavad Gita once again.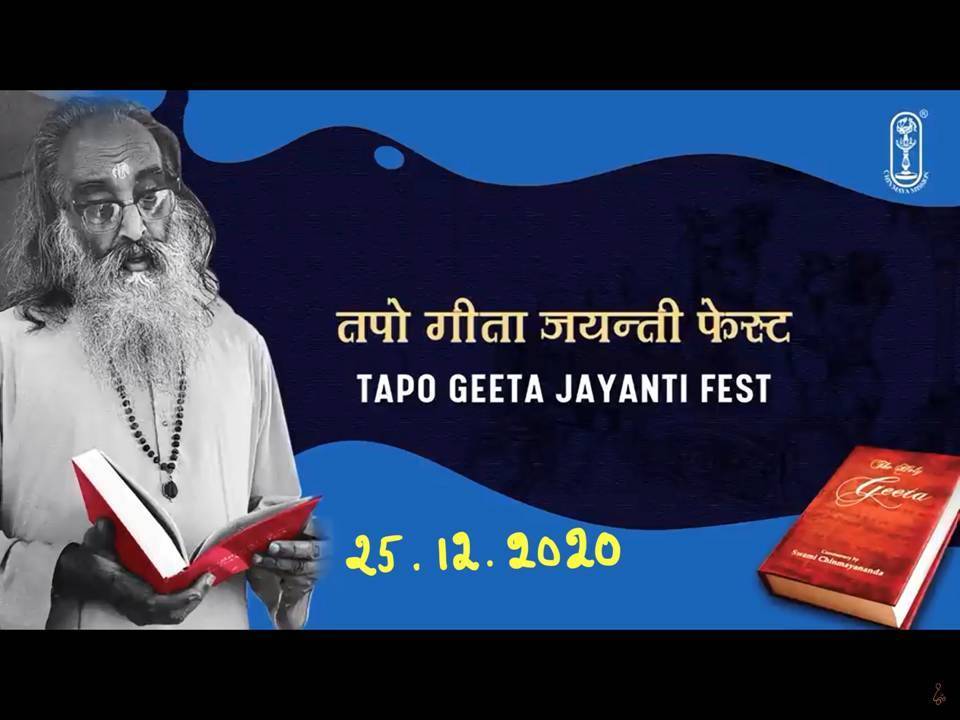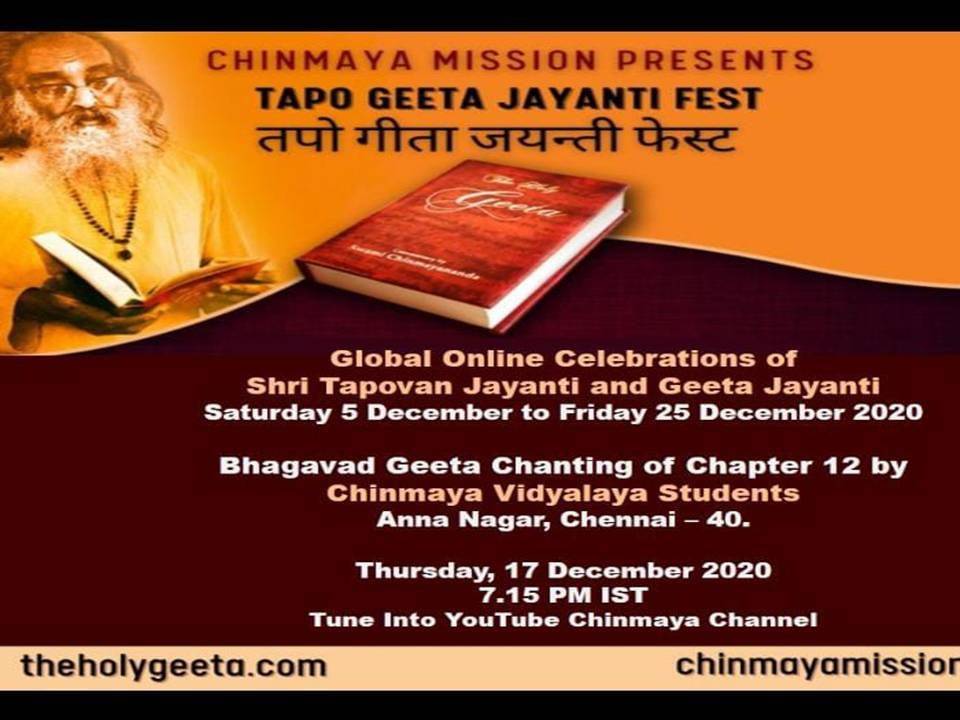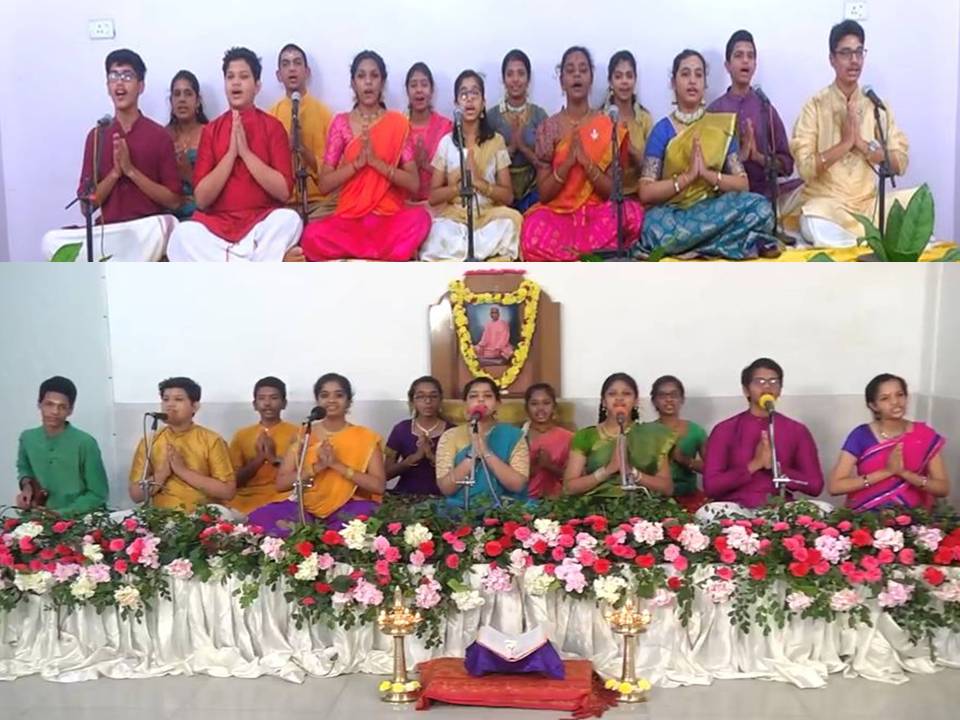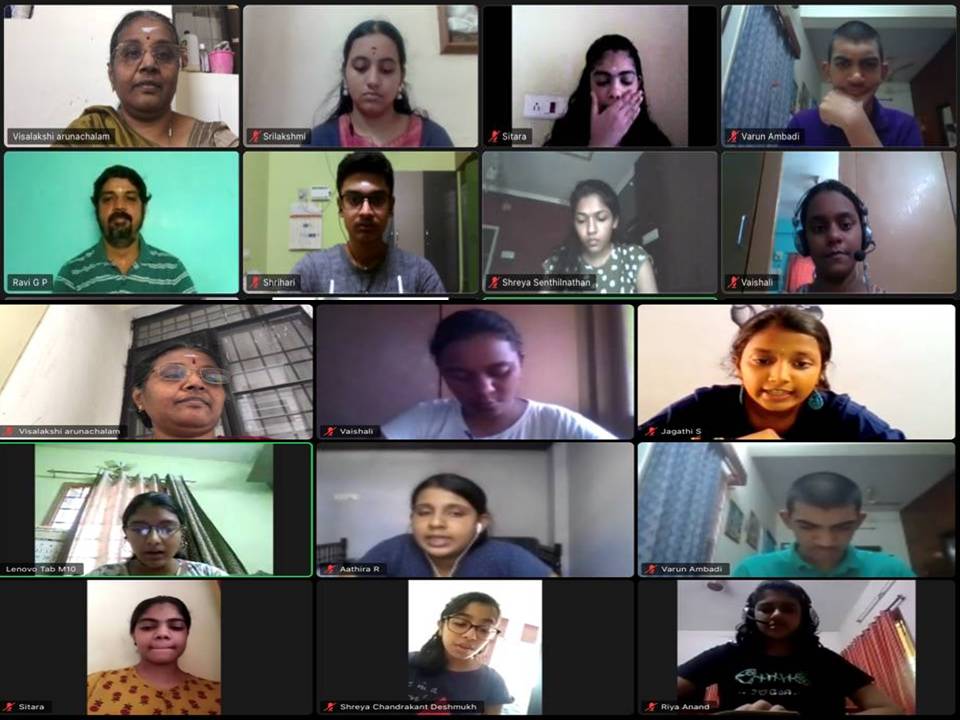 Margazhi Utsav
The month of Margasheersha, also known as Margazhi in Tamil, It is considered auspicious for putting efforts into one's own spiritual growth - be it Sadhana, Vrata, Bhajan or Pooja - for the Upasakas of Shiva, Shakti, Vishnu as well as others. Our Kinder Garten Department has made a video of MARGAZHI UTSAV. The tiny tots enthralled us by the lovely chanting of Thirupaavai, "Andal Charithram"- the story of Sri Andal was beautifully narrated and enacted by the kids. Students of Standard I to VIII participated in the co-curricular Activities like Parrot making, recitation of Pasuram, Garland making for Andal. Tamil department and Music Department teachers rendered melodiously the Thirupaavai Pasurams with its meaning and the recorded version is being shared to all the parents and the students.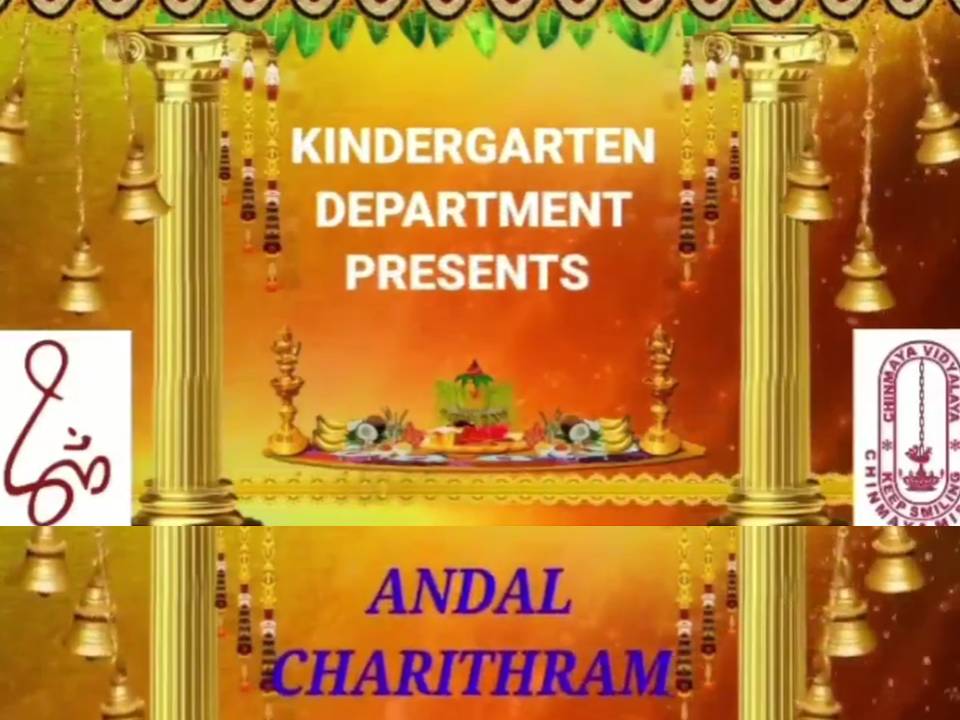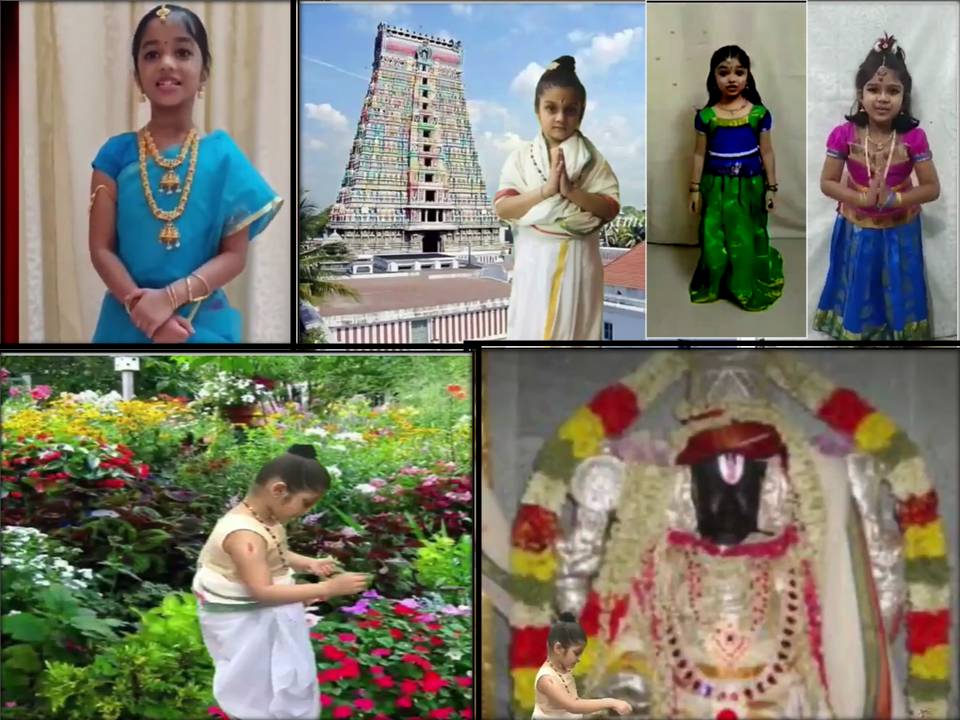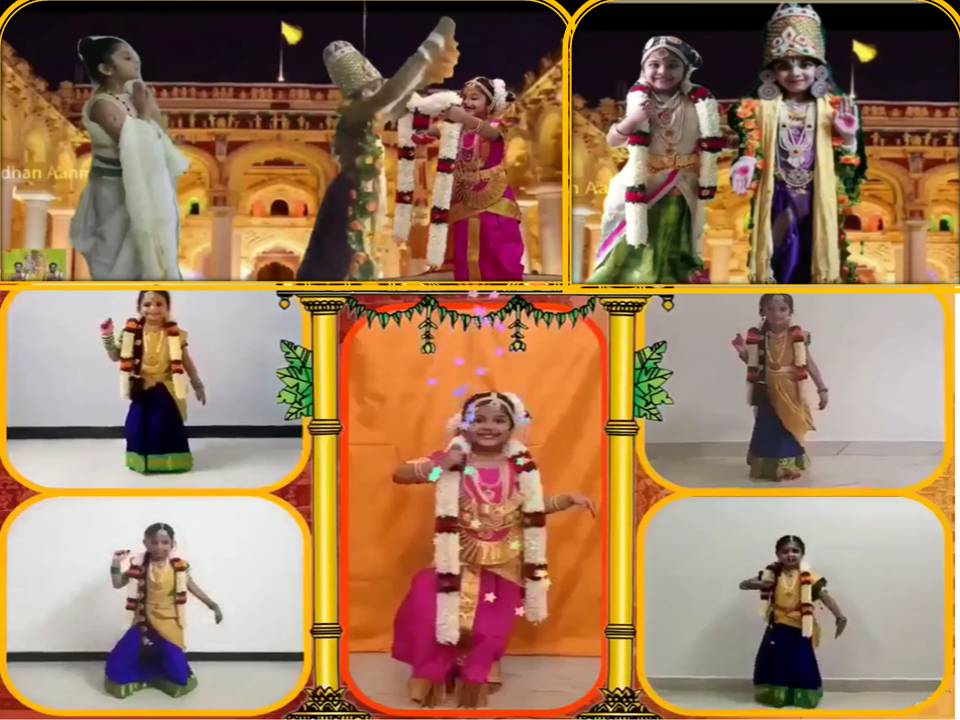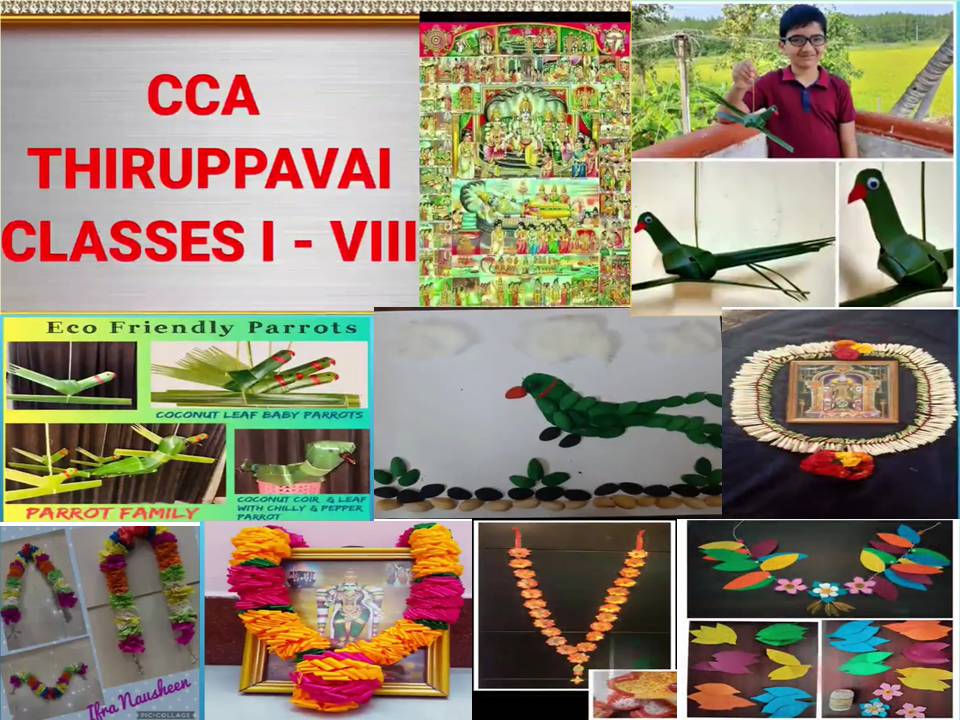 National Mathematics day
In connection with the National Mathematics day, various activities were conducted in our Vidyalaya from the 7th to the 11th of December. To kindle interest and enhance logical reasoning, puzzles and riddles were shared with the students. The enthusiastic participation of the students in all the activities is an affirmation to the fact that learning can be fun and everlasting if it can be integrated with life and daily activities.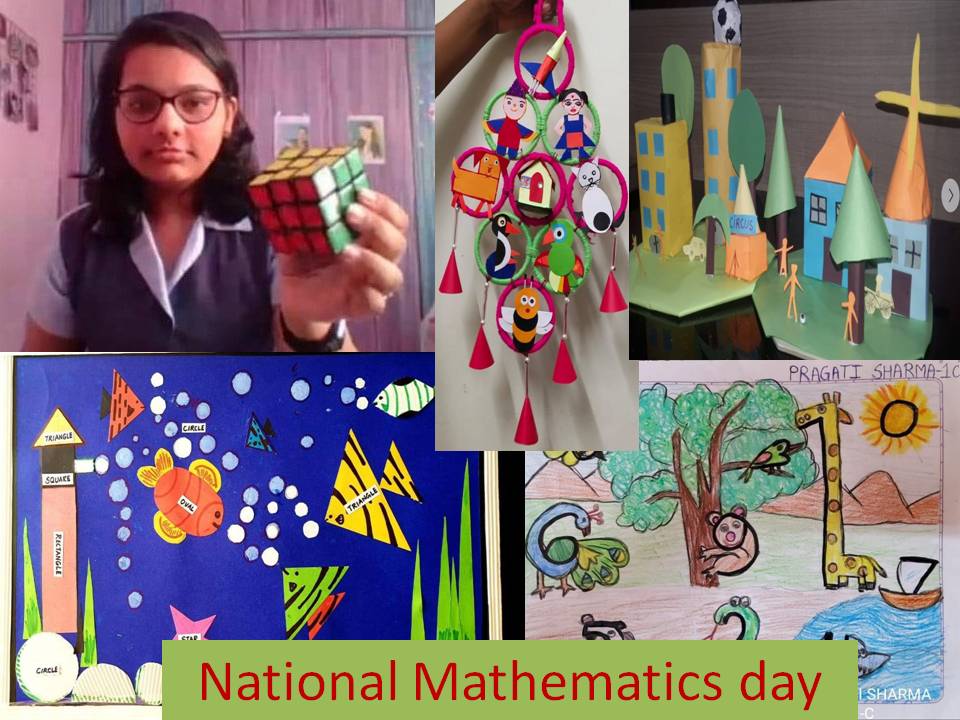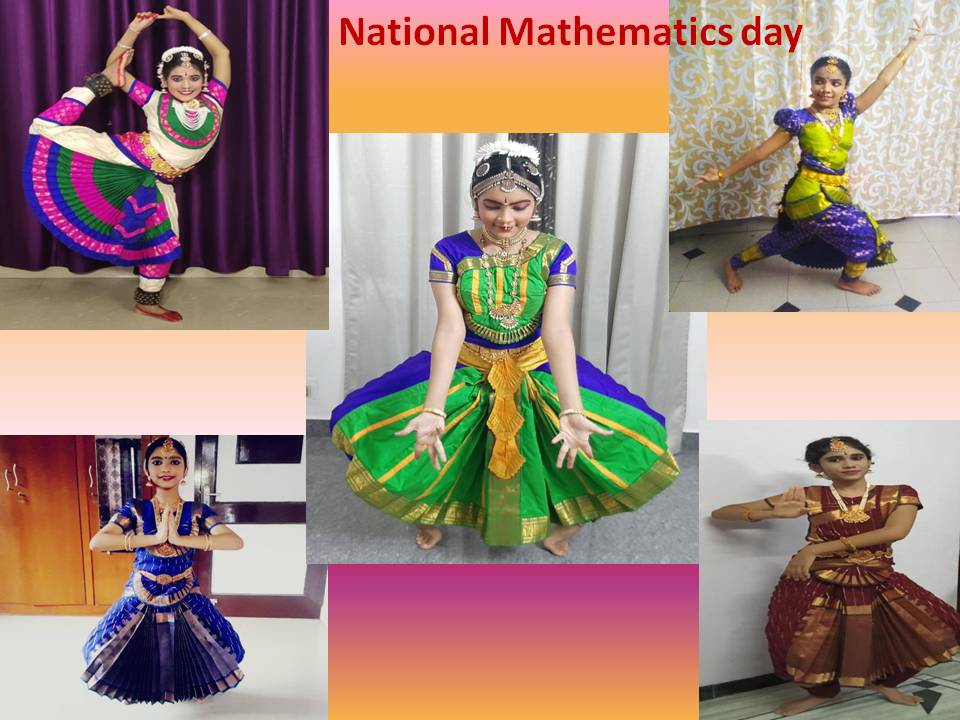 ThiruKarthigai Celebration
ThiruKarthigai is celebrated on the full moon day of the month of Karthigai as per South Indian calendar. It was one of the most important festivals of the ancient Tamils. It is celebrated in Andhra Pradesh , Telengana , Tamil Nadu, Kerala and Srilanka .There are various anecdotes on this . Lamps are lit before sunset to remove the negative energy from our surroundings.Students of our Vidhyalaya have enthusiastically showcased their talents in some art forms like music , dance and designing of lamps : making Diyas using eco friendly materials ,Rangoli or villakku kolam and decorating the Diya plates.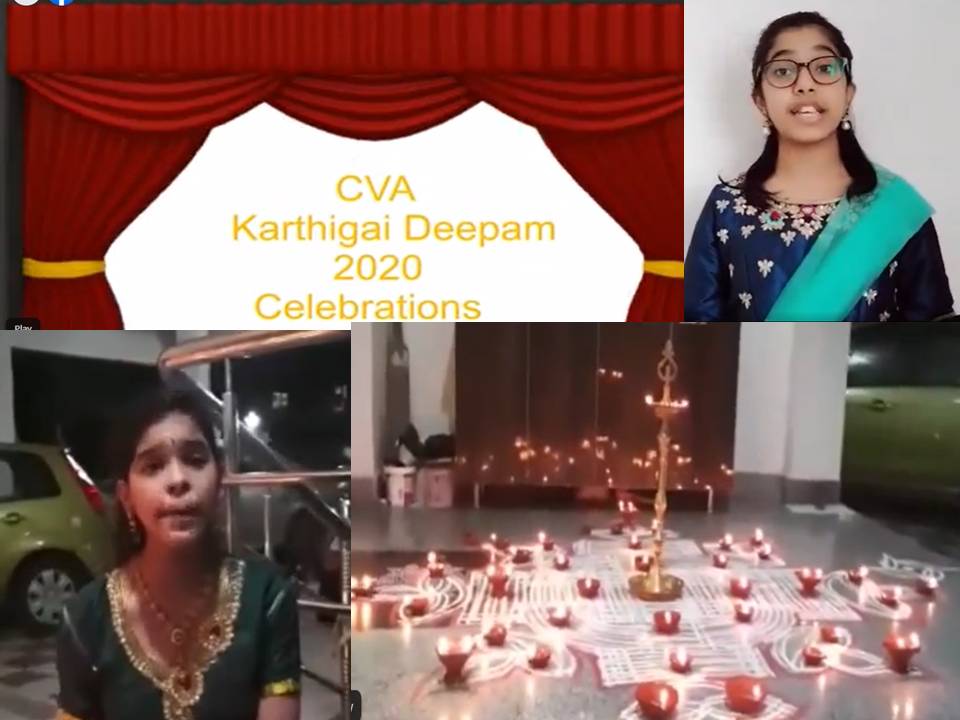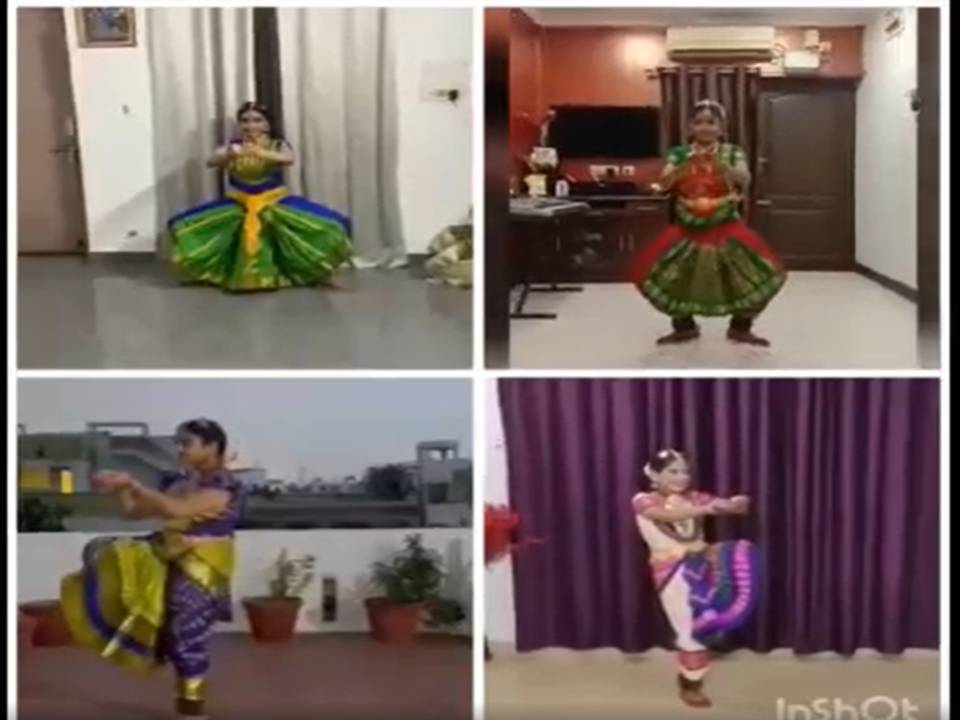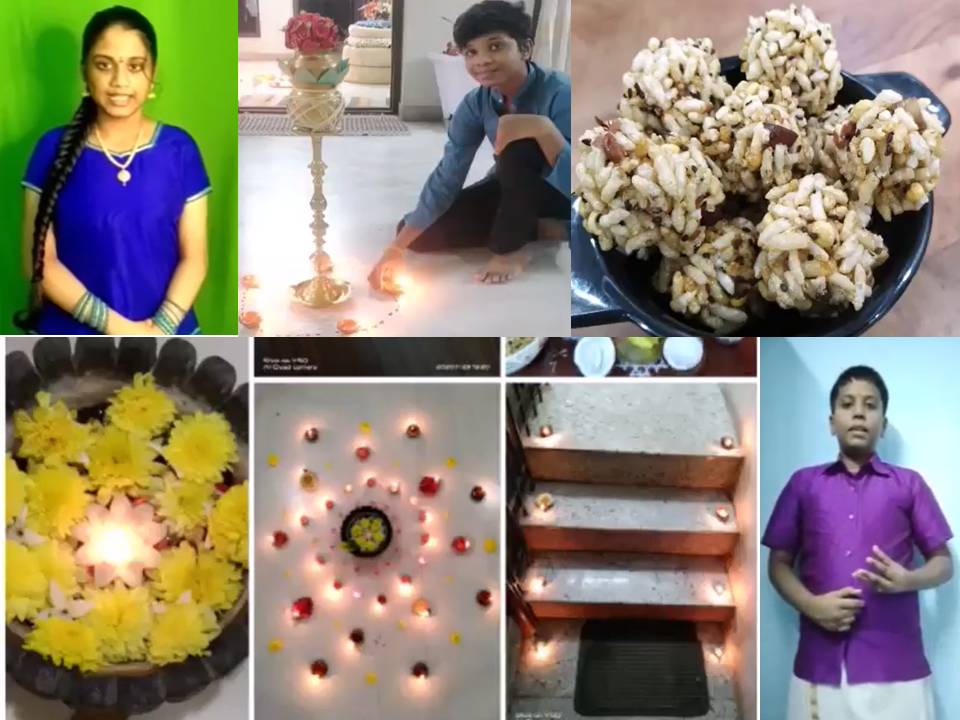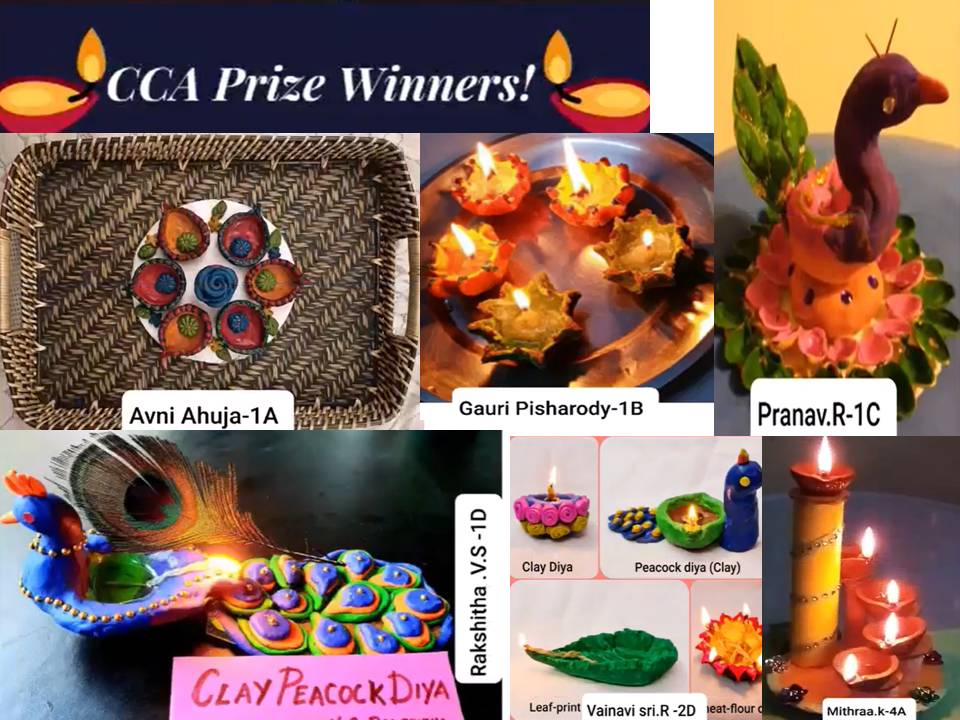 Navrathri2020
Navrathri is a holy festival celebrated all over India with great pomp and festivity. Navrathri 'nine nights' symbolizes victory of good over evil. This year it has been a damp squib due to the pandemic. But don't lose heart; this video compilation on Navrathri will surely make up for all the fun which everyone has missed.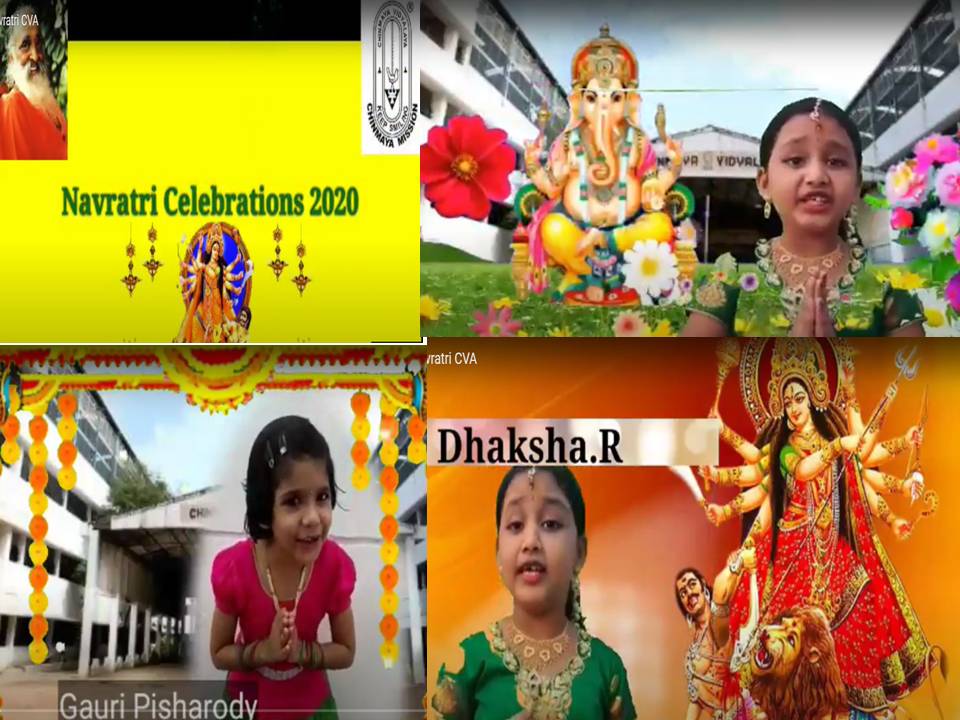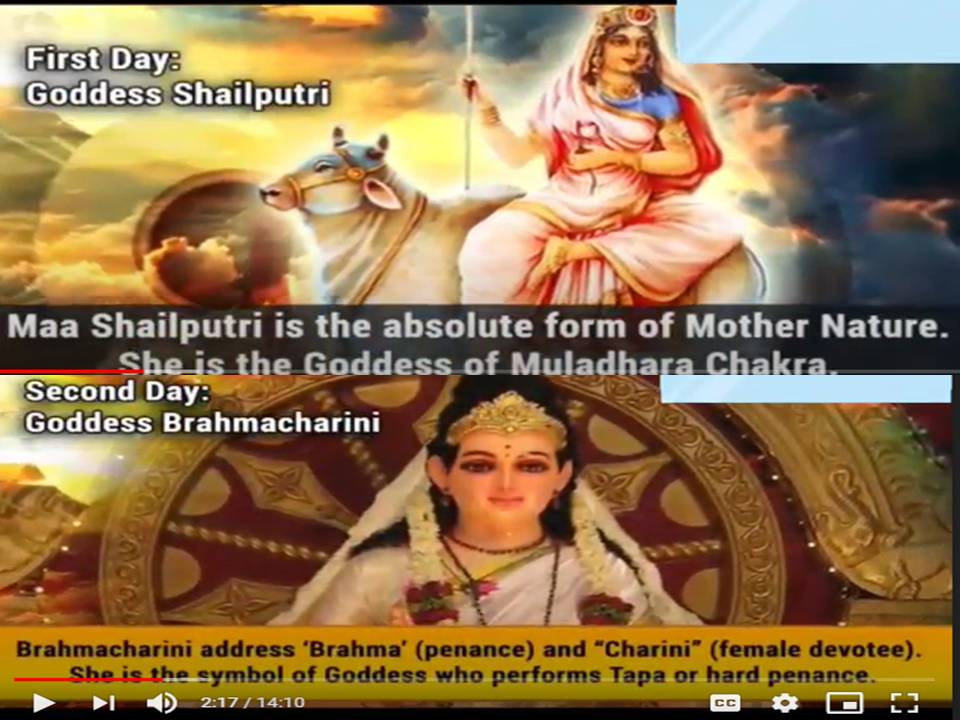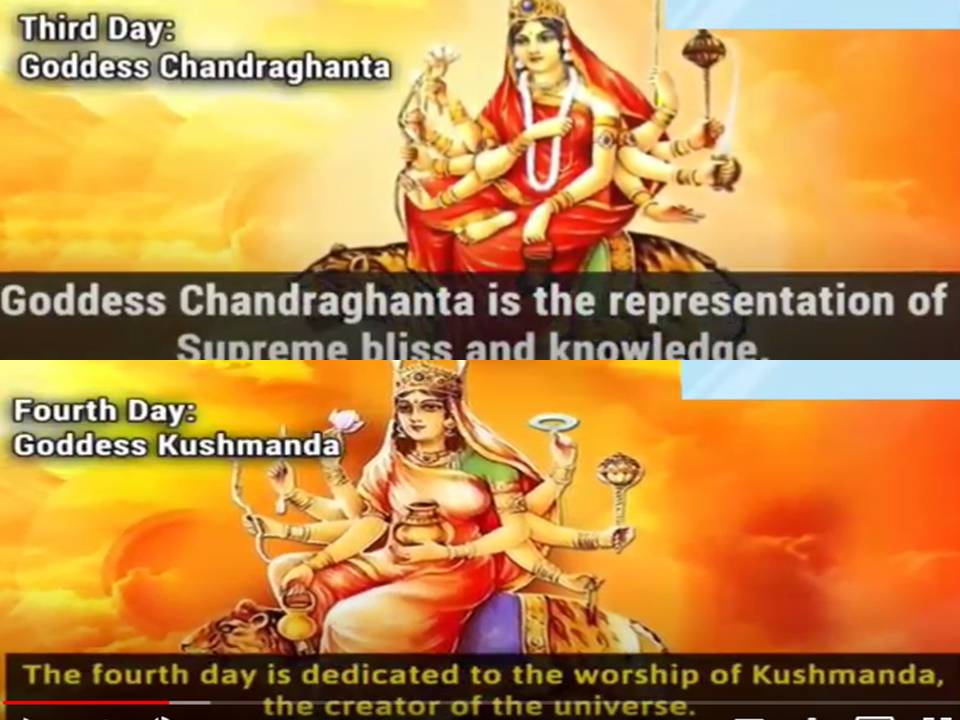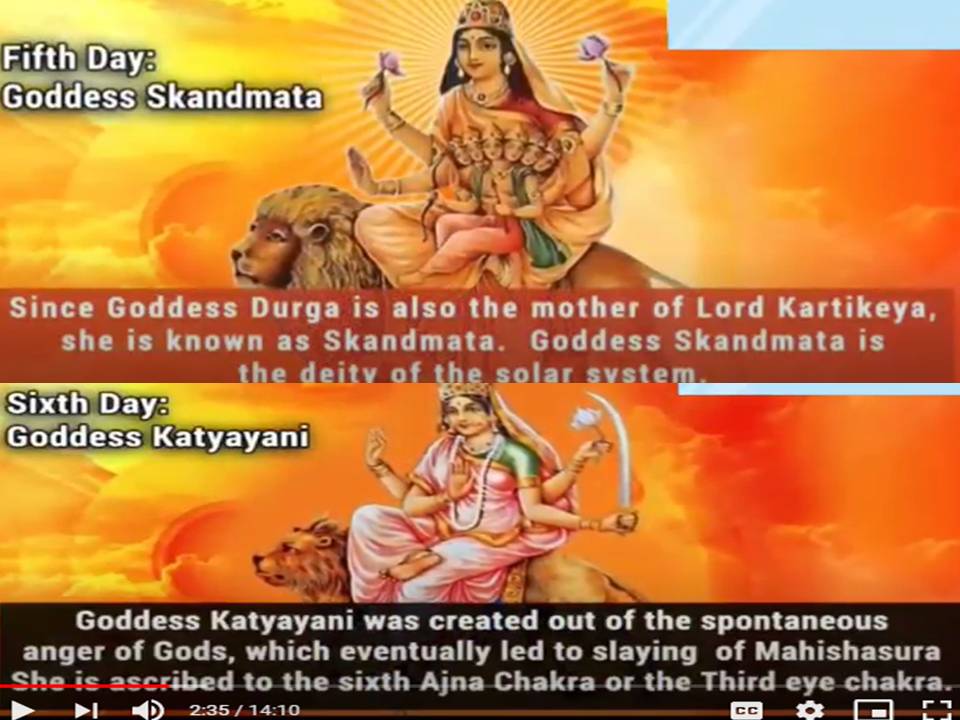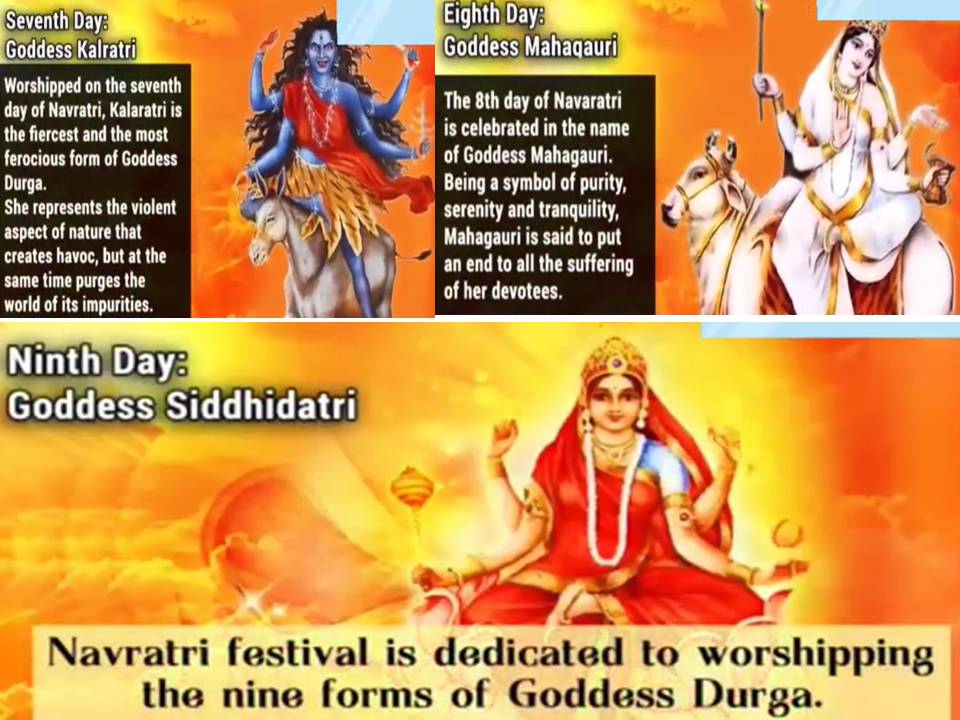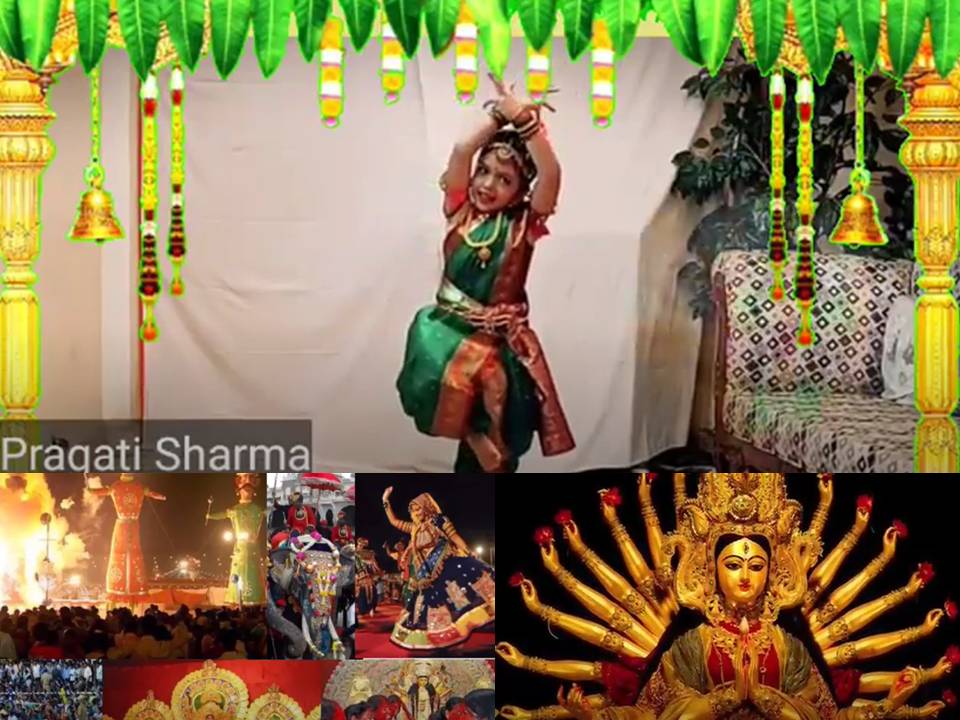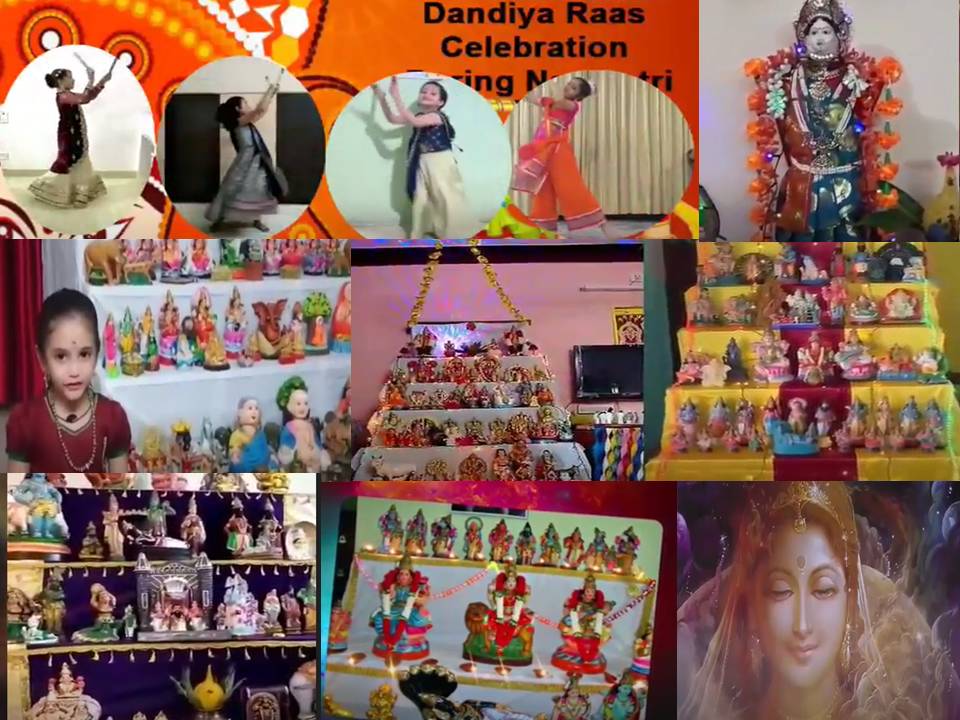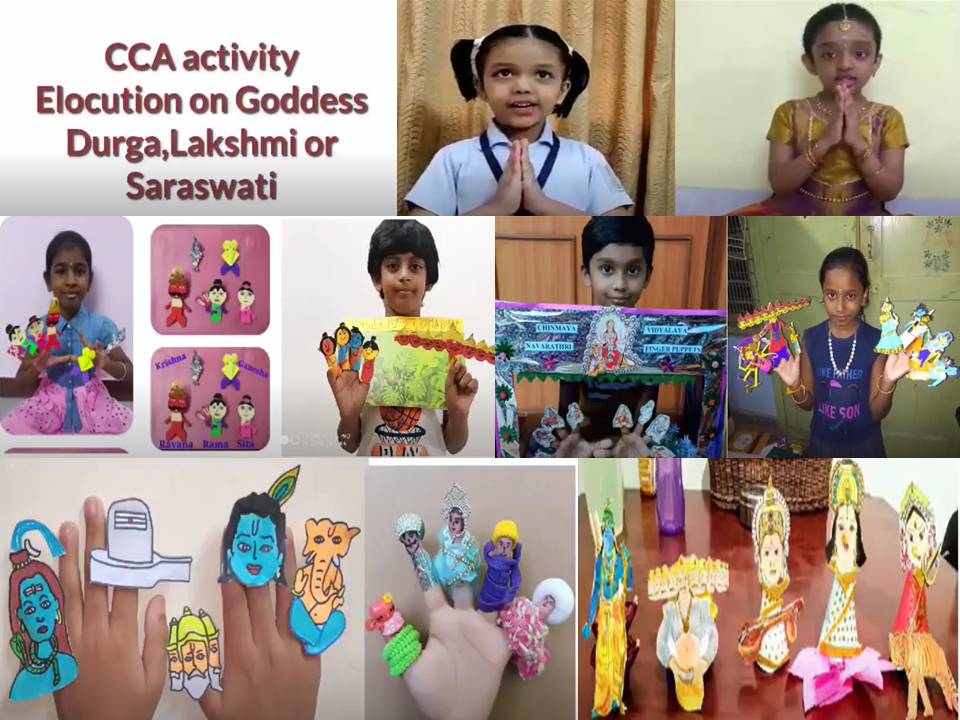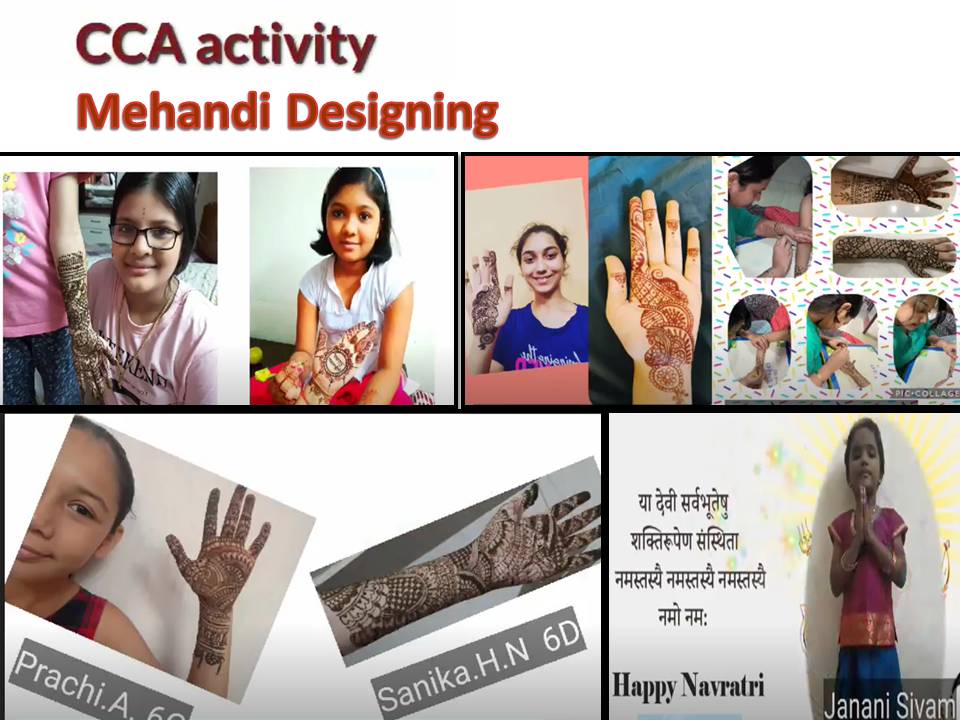 Bharathiyar's 138th birthday Celebration
Bharathiyar's 138th birthday was celebrated on 11.12.2020 by students of ChinmayaVidyalaya, Anna Nagar School. Students from different standards participated in poem recitation, signifying the importance of eating healthy food, new Athichudi and Odivilaiyaadu papa song, skit on Bharathiyar's biography, dance etc.,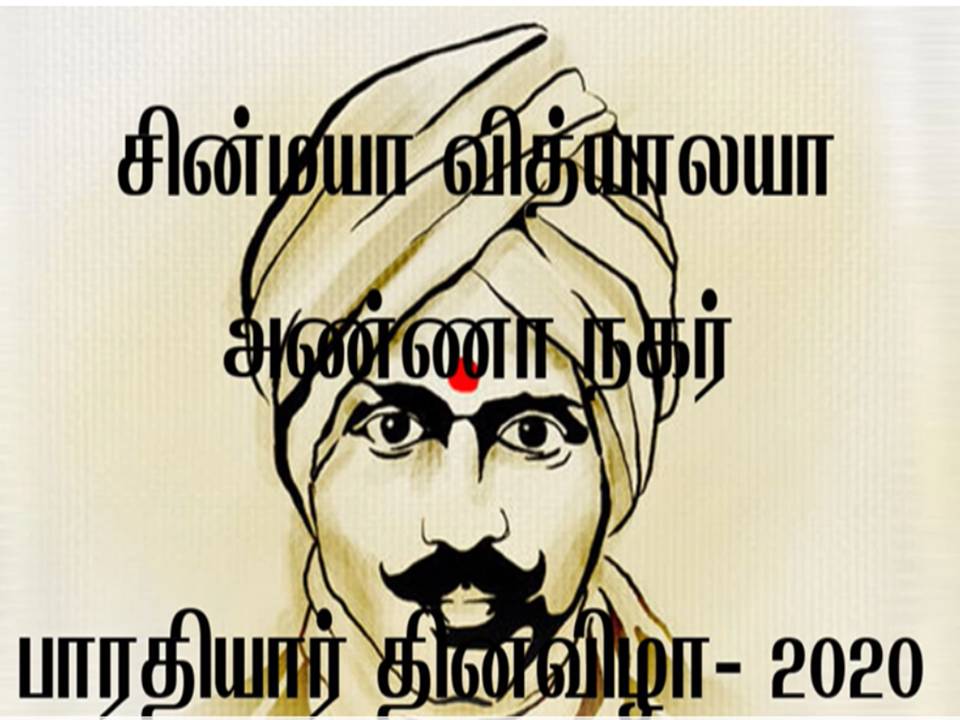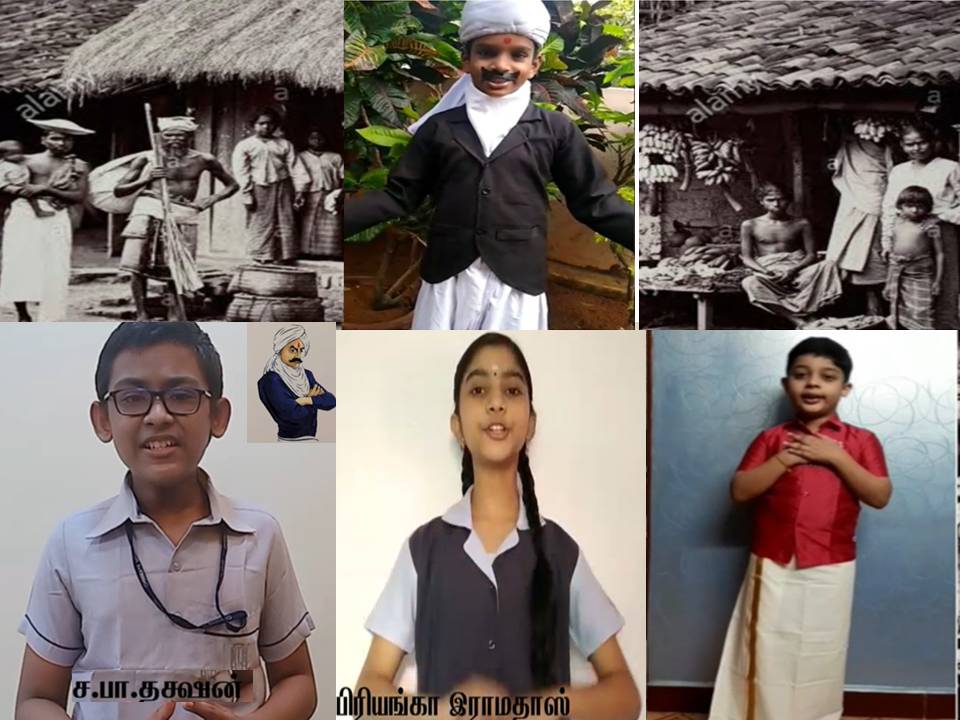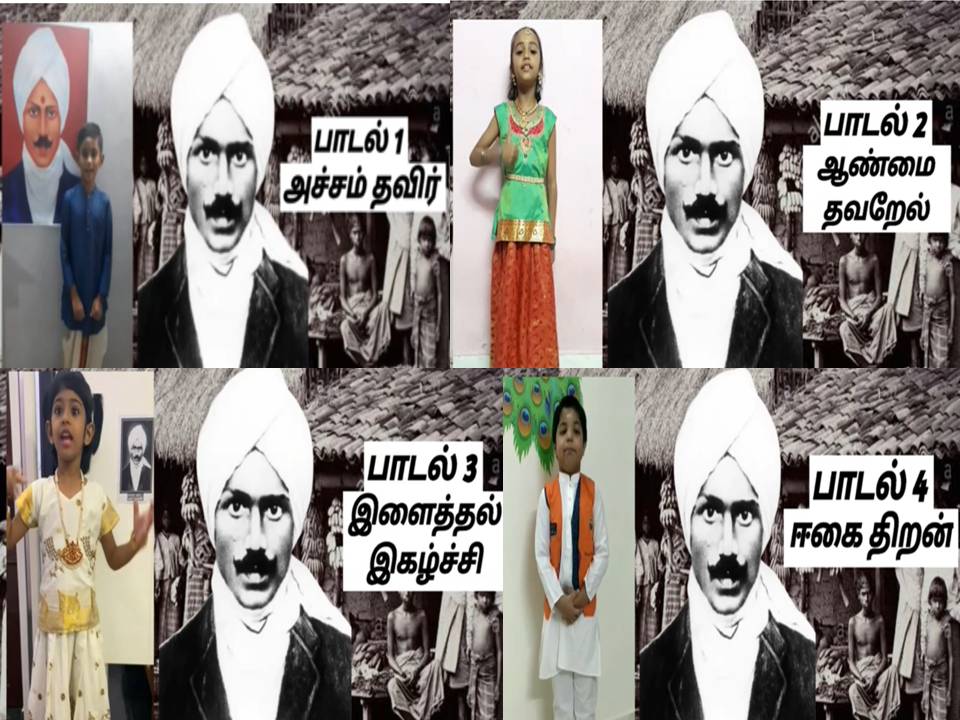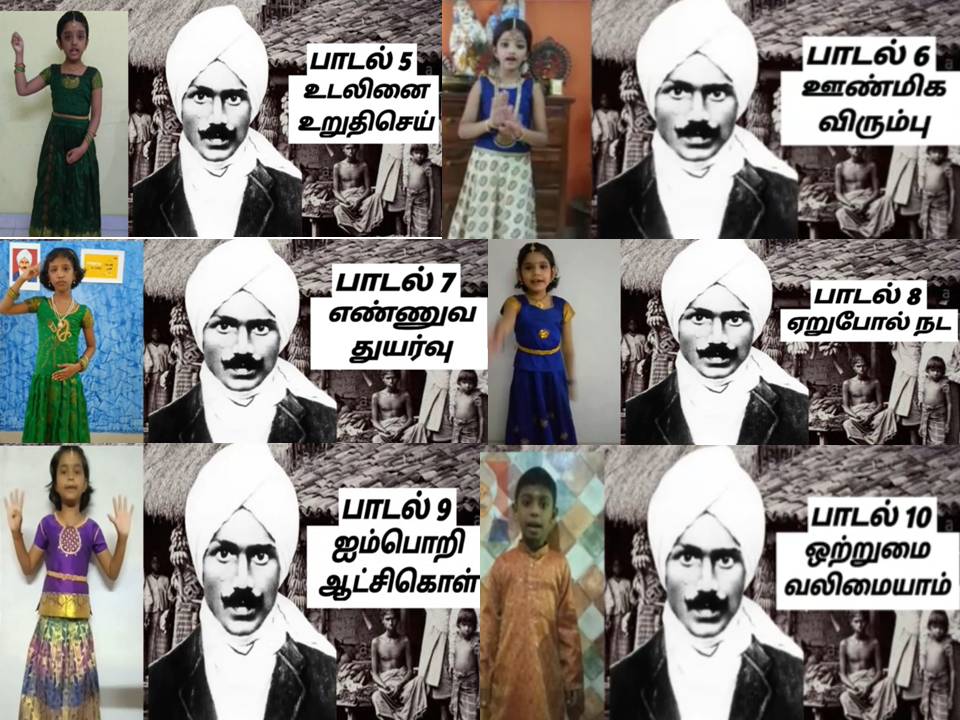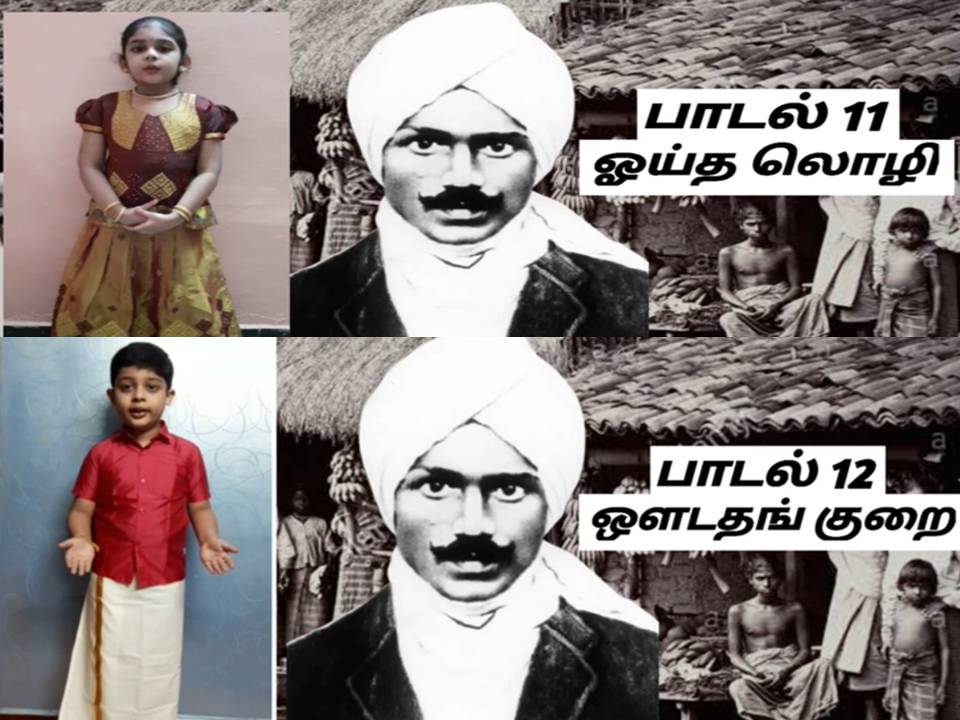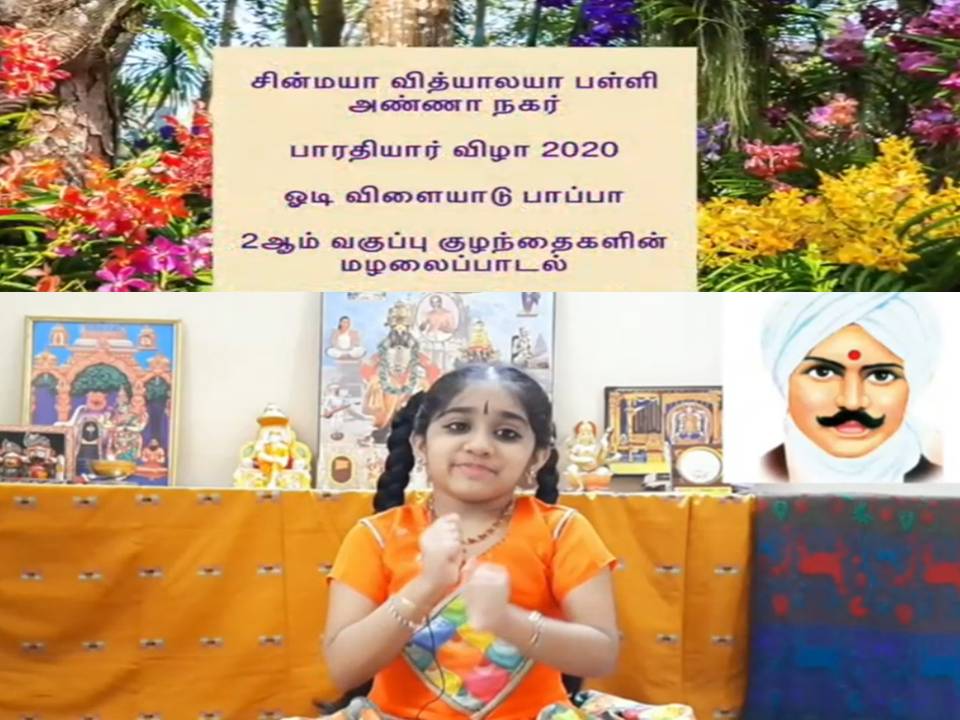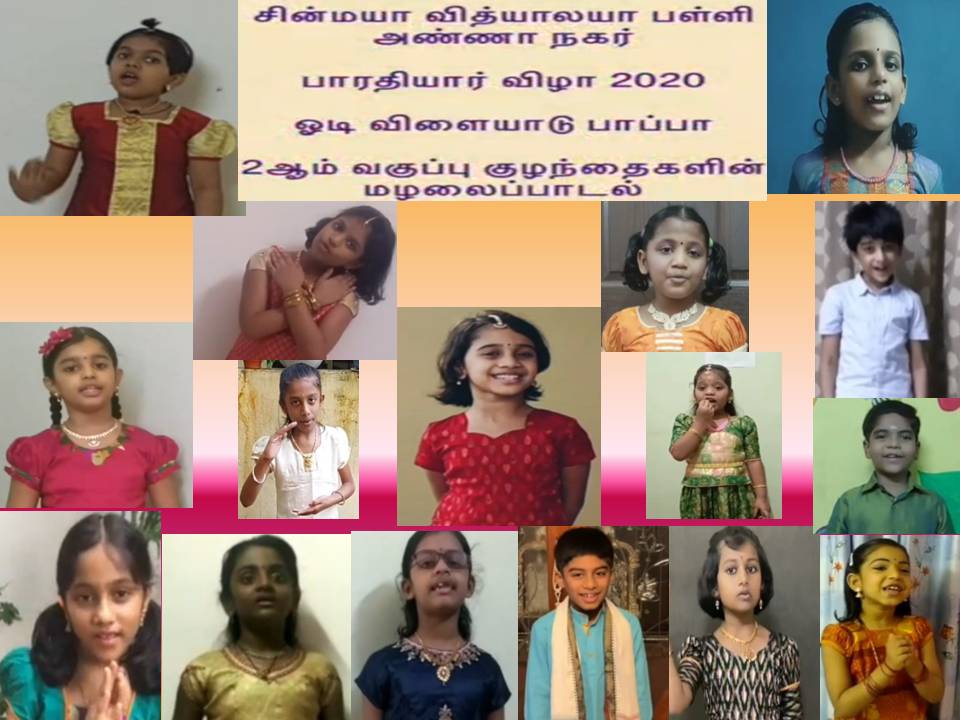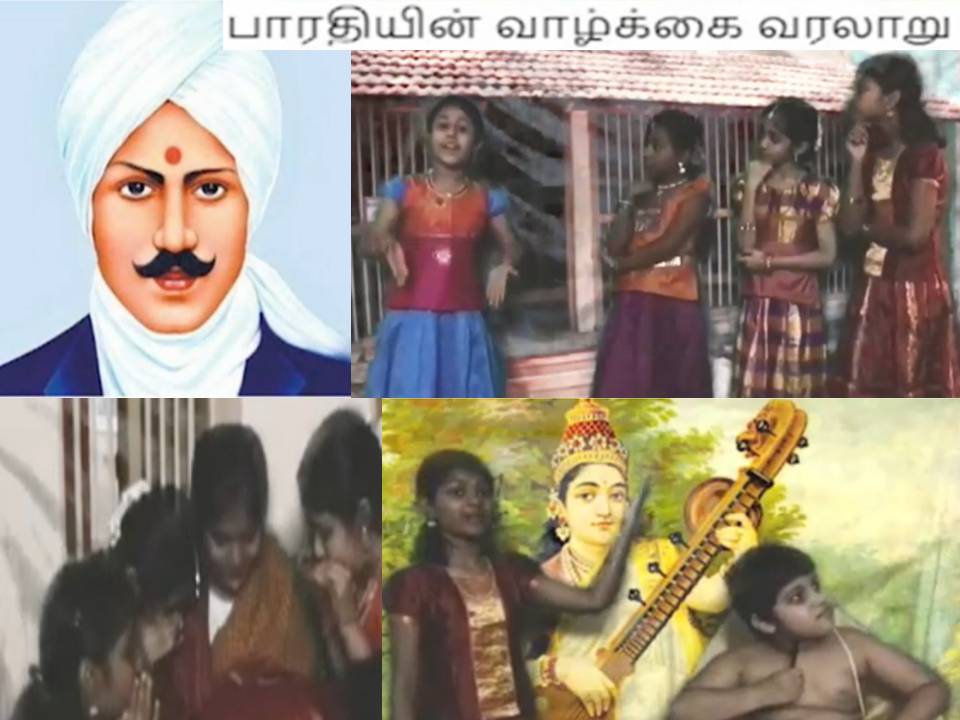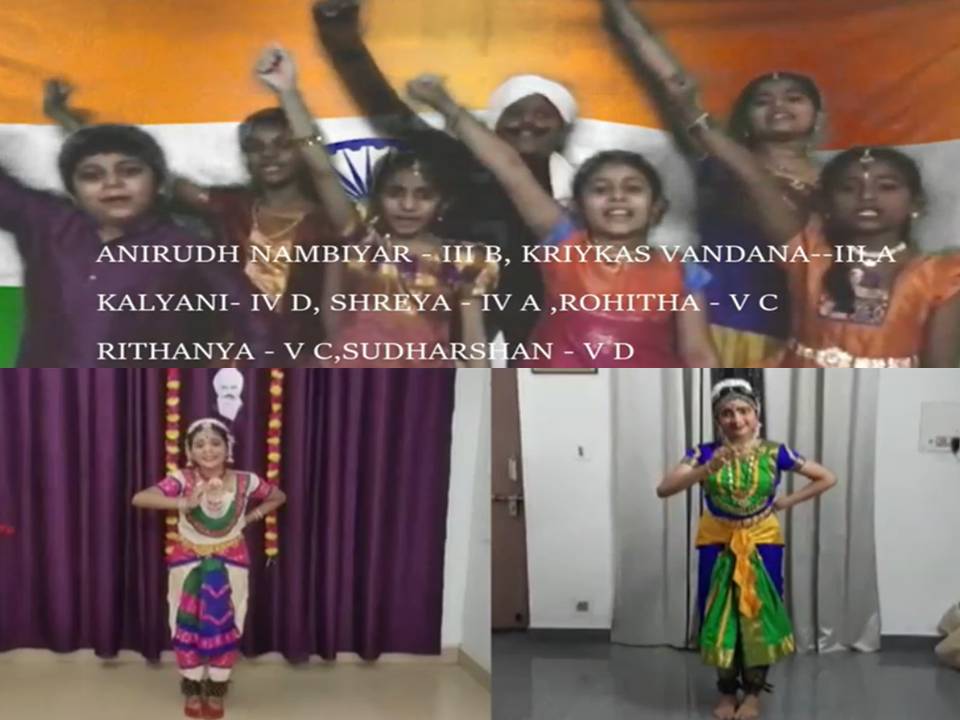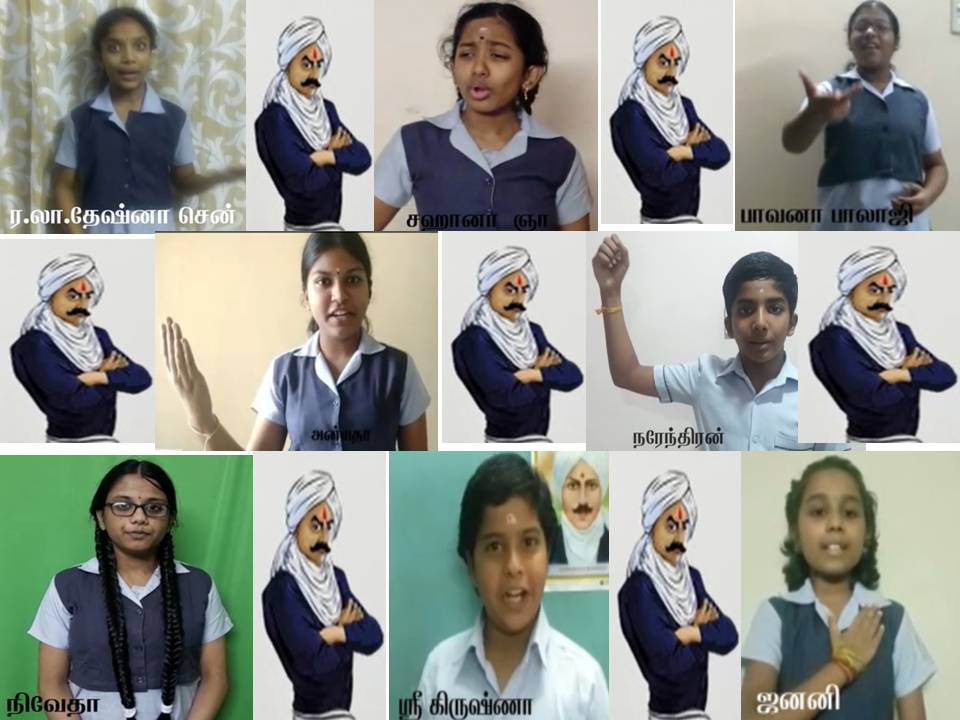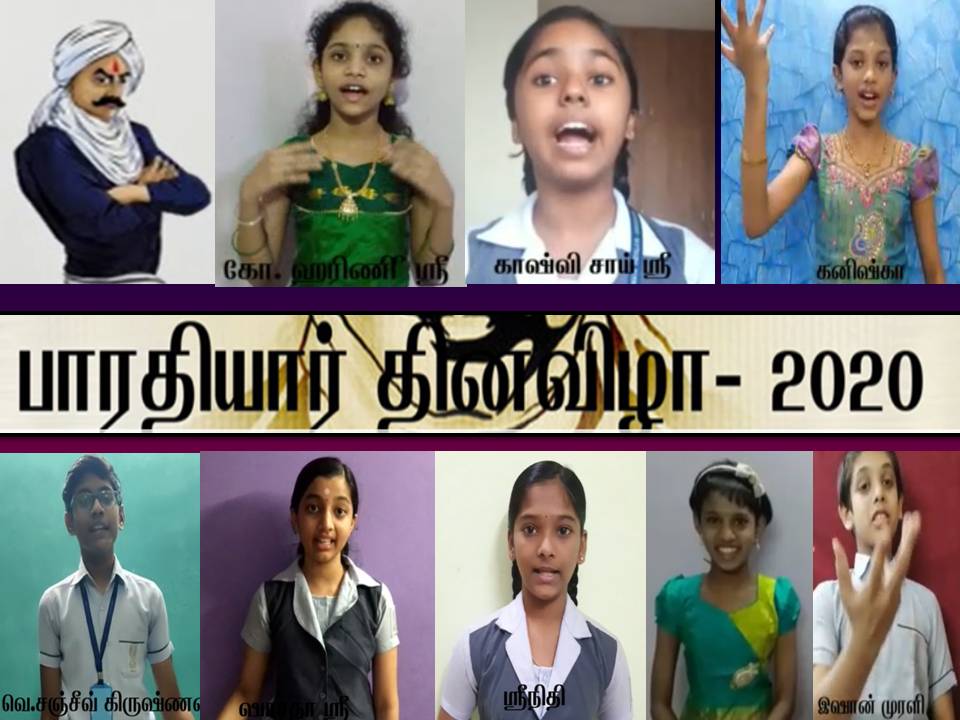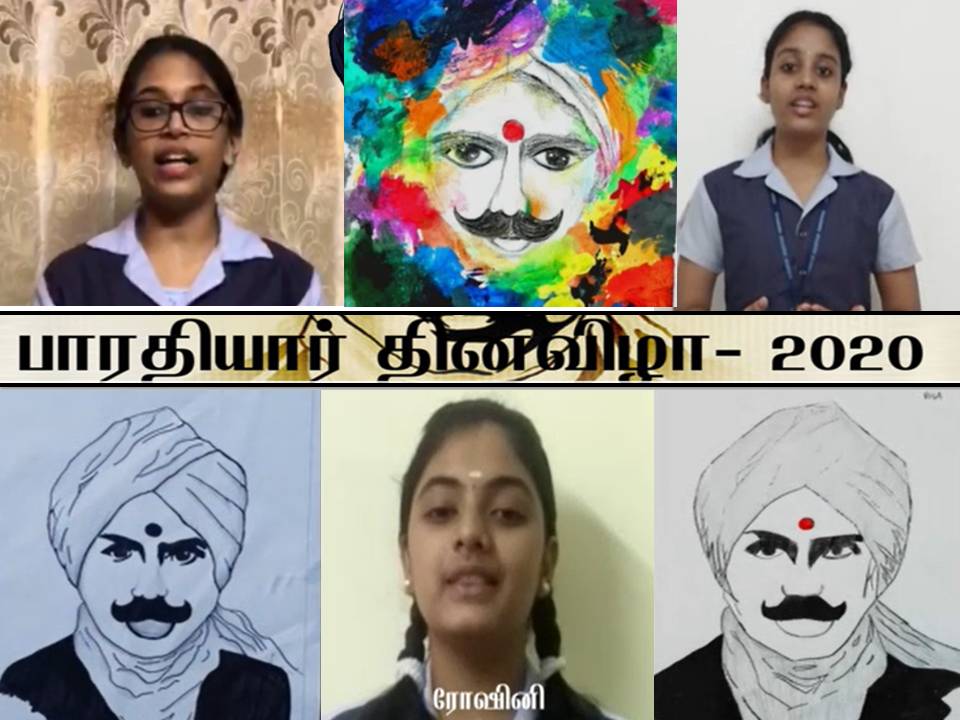 National Unity Day
Rashtriya Ekta Diwas or National Unity Day was observed on 31st October to commemorate the birth anniversary of Sardar Vallabhbhai Patel who played an important role in uniting India. He is also known as an 'Iron Man of India' and as one of the founding leaders of the Republic of India. This year the students of standard XI came up with the virtual celebrations. This celebration included Introduction speech, significance of National Unity Day, Hindi song & dance portraying Unity in diversity and Rashtriya Ekta Diwas pledge. This occasion will definitely provide an opportunity to reaffirm the inherent strength and resilience of our nation to withstand the actual and potential threats to the unity, integrity, and security of our country.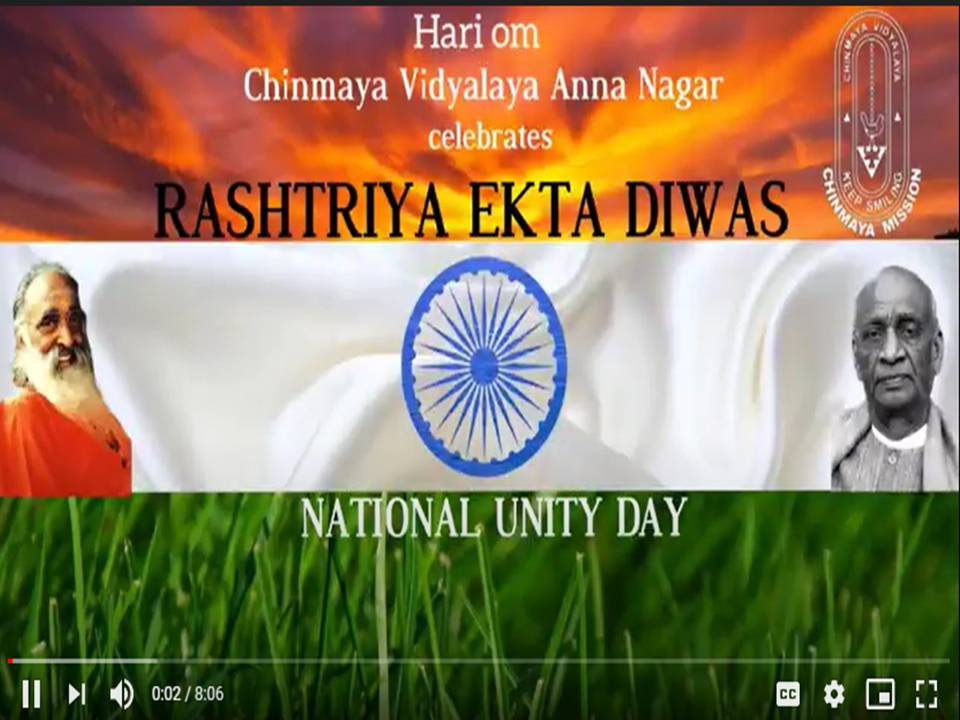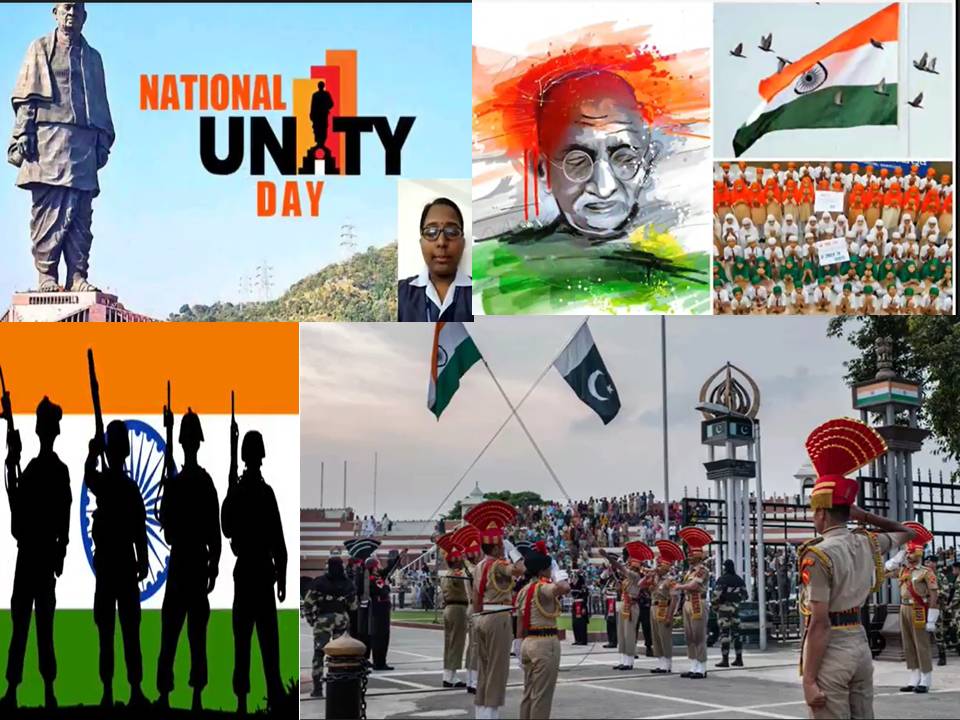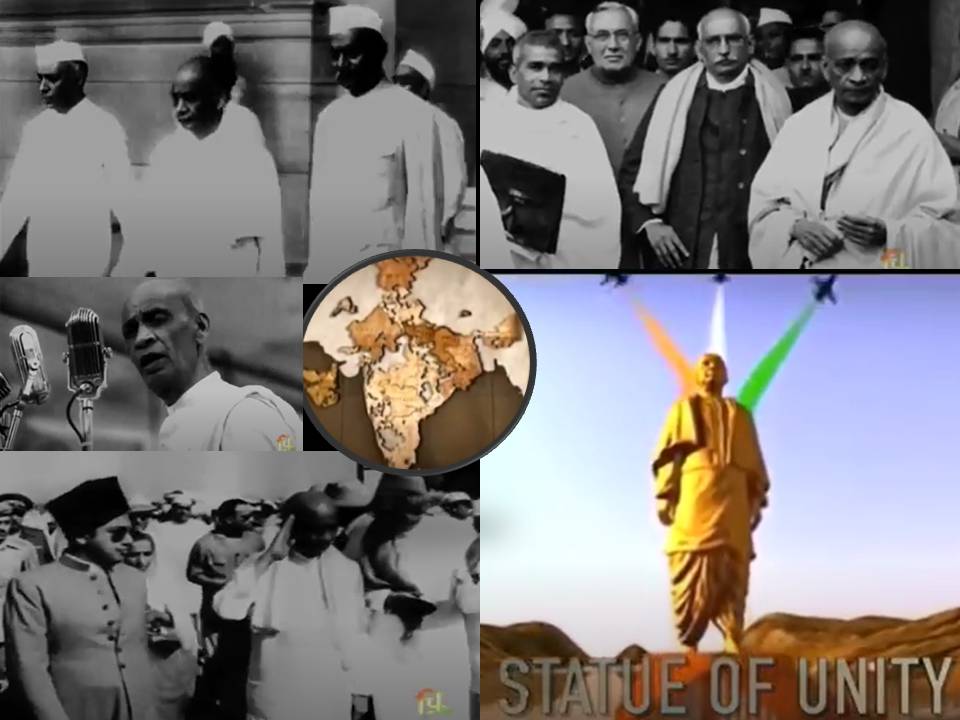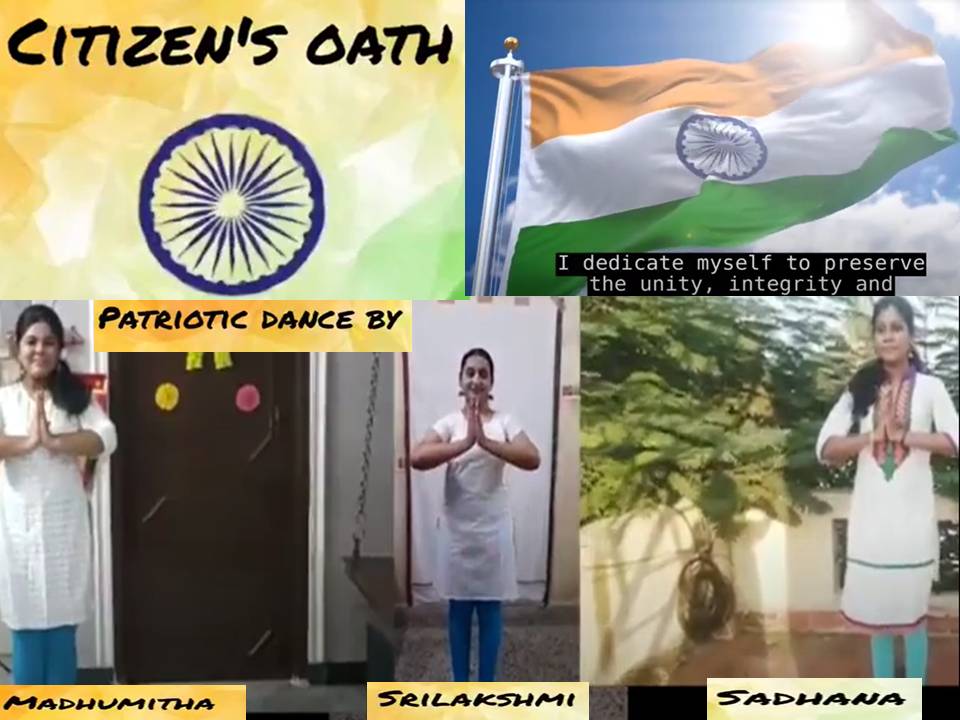 World Students' Day
World Students' Day is observed on October 15 to commemorate the birth anniversary of the 11th President of India, Dr APJ Abdul Kalam. The class 8 students have put in a great effort by including skits of various exquisite anecdotes of Kalam's life. Apart from these activities, CCA was conducted for the classes 1 to 8. Classes 1 and 2 had rocket making. Picture collage on vision of Dr.APJ Abdul kalam was a treat to the eyes. Classes 6, 7 and 8 did several scientific experiments.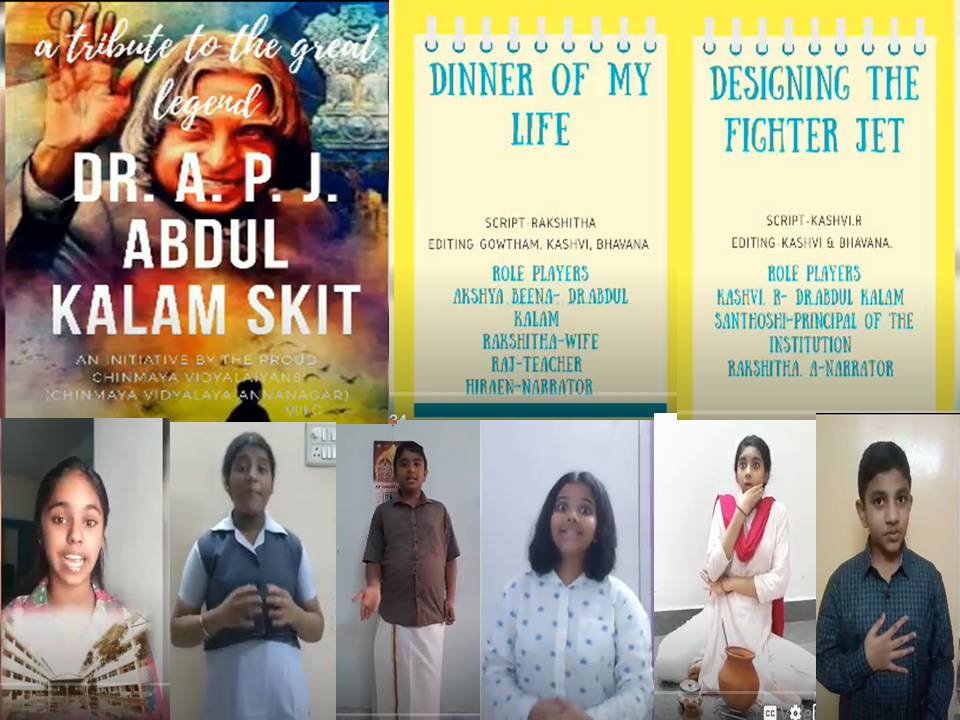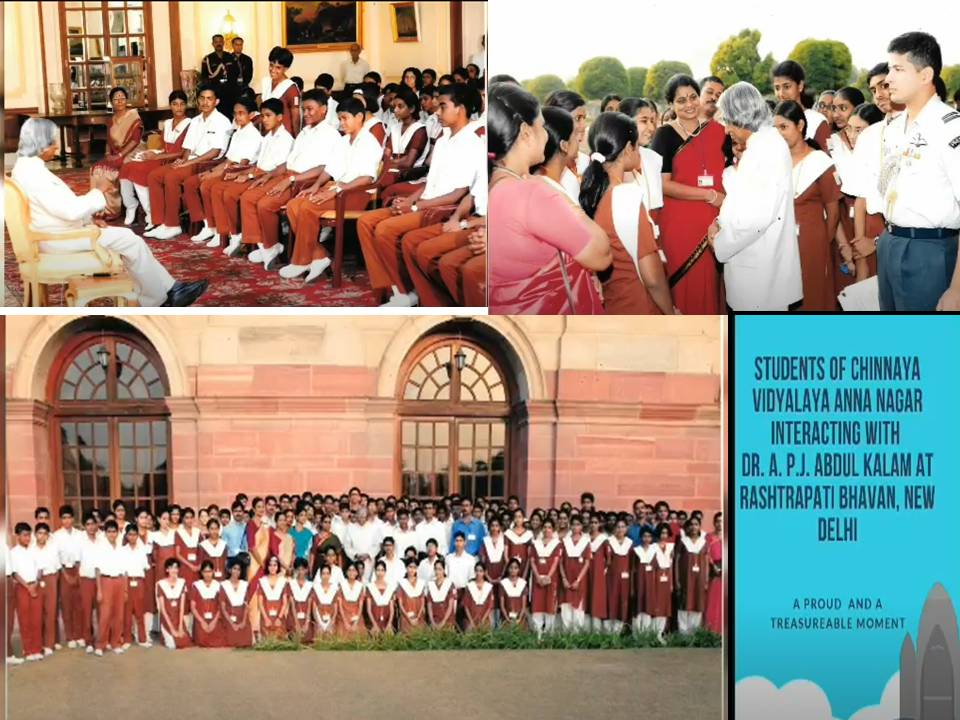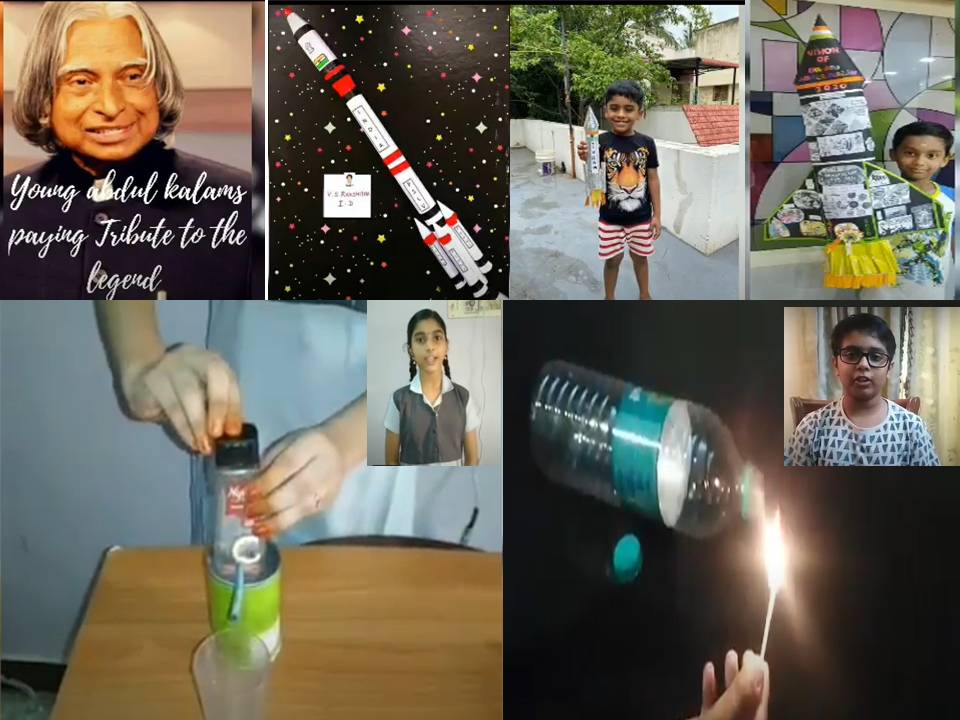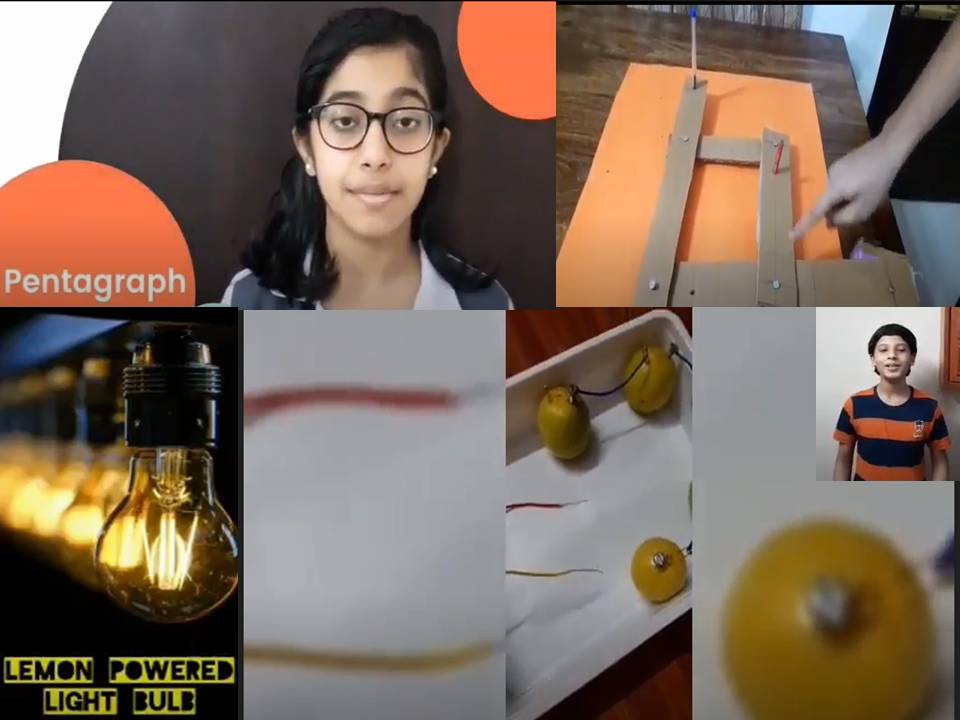 Intra-school Model United Nations Conference
An online intra-school Model United Nations Conference was held using Microsoft Teams and Google Meet on account of United Nations Day on 27th, 28th and 29th October 2020. It was inaugurated by Madam Principal Mrs V Gowrilakshmi. There were four committees, namely the Human Rights Council, Economic and Social Council, The Office on Drugs and Crime and Joint Crisis Committees of both Axis and Allied Powers. These were chaired by the students of class 12 as well as the alumni of our Vidyalaya. The committees discussed various issues like attaining sustainable development goals, rights of socially displaced individuals, tackling Norco-terrorism and World War II. There were about 140 participants from classes VIII-XII. Each committee gave out prizes of various degrees to the delegates for their performance. This experience exposed them to second degree thinking and made them better diplomats with strong negotiation skills. Despite the challenges faced by COVID-19, this programme exhibited an atmosphere of greater learning and exploration into new frontiers.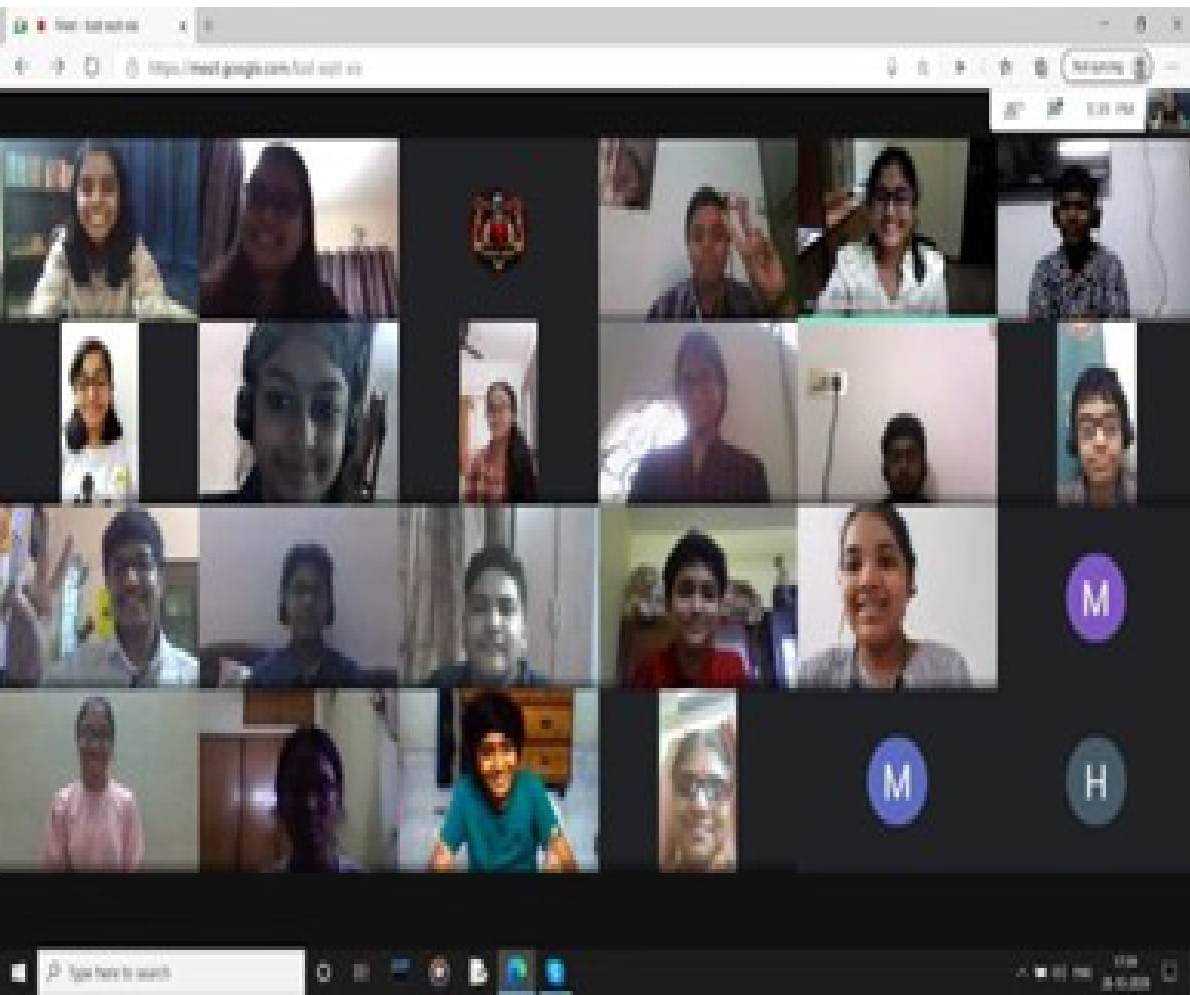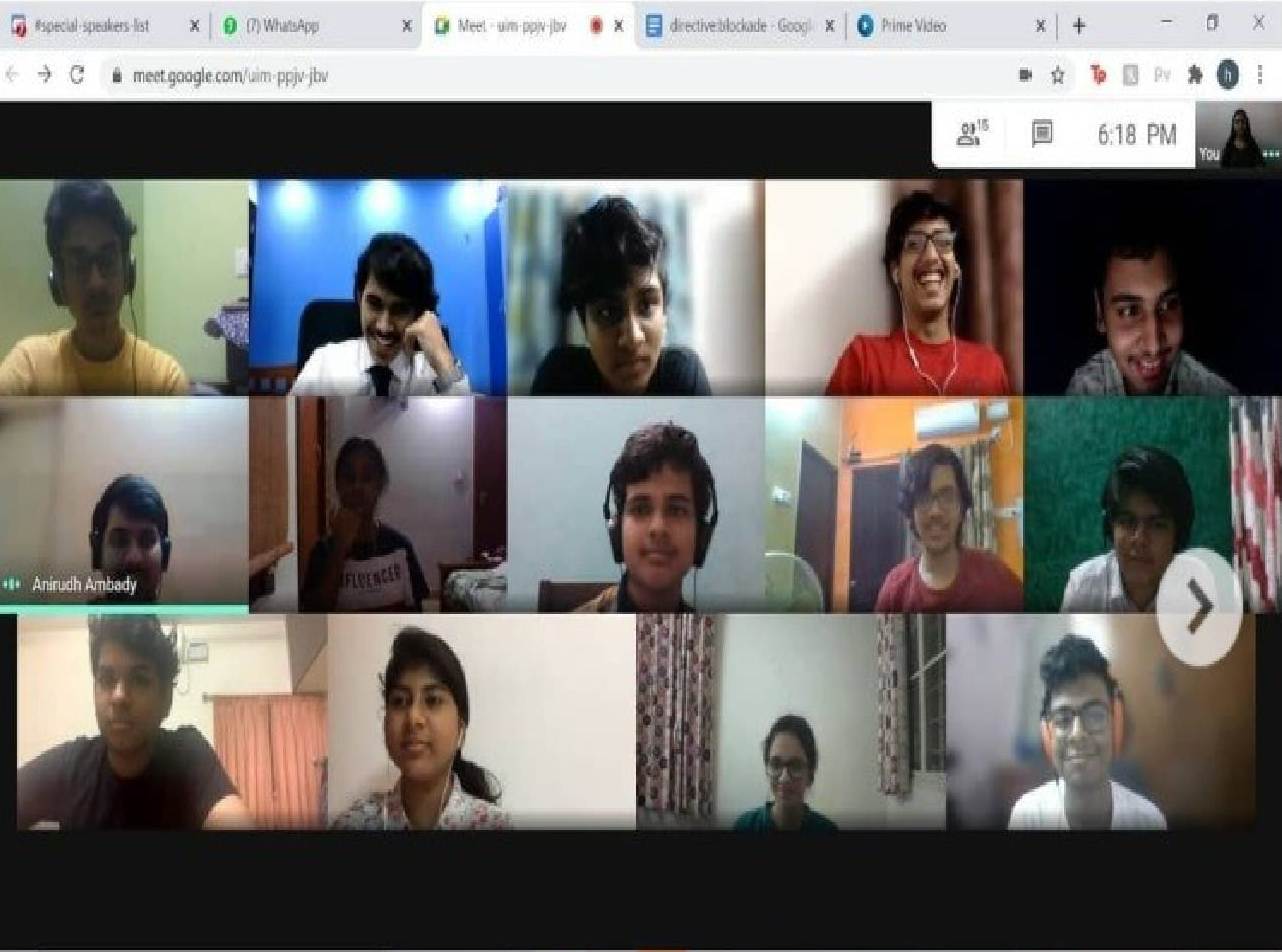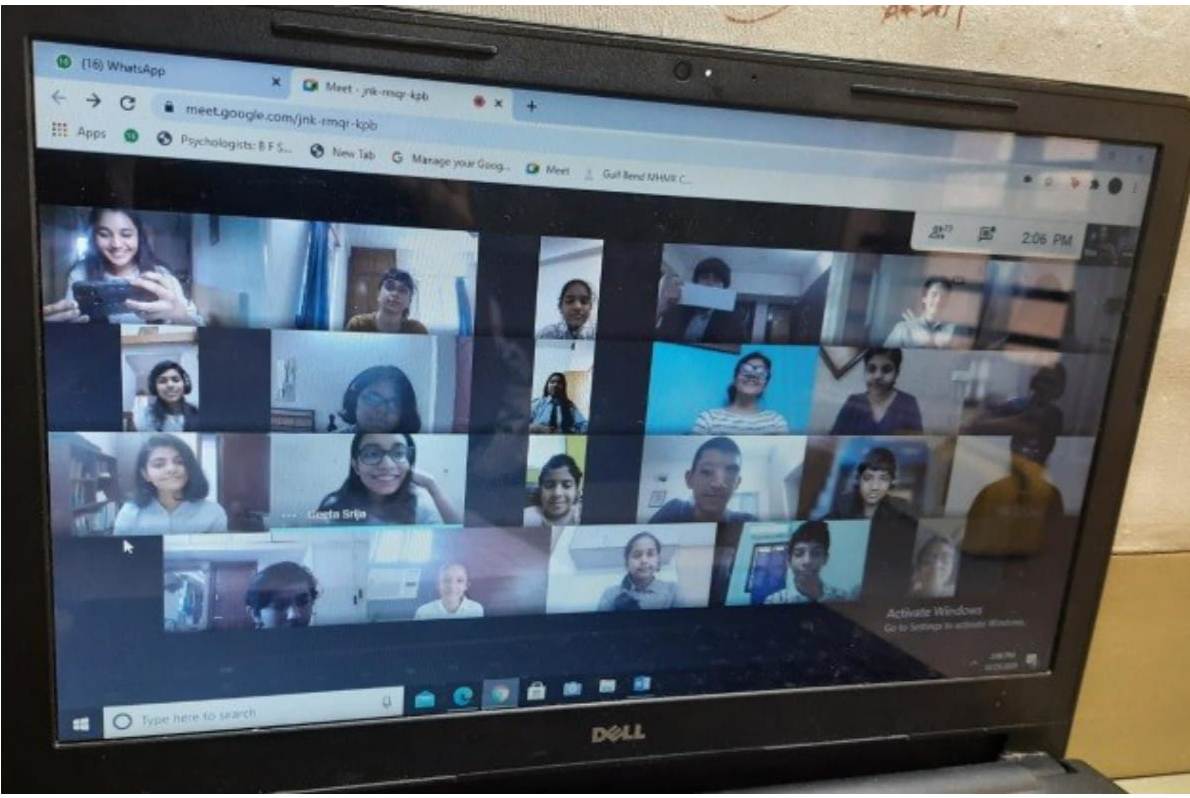 Google CS First training program
Mrs. Shanti Krishnamurthy, Director of CCMT Education cell, organized this training for Computer Science teachers of Chinmaya Vidyalaya all over India, on Monday the 17th of August 2020, 3 - 5pm, online through Google meet. Audience were CS Educators of classes 4-8, Computer Science HODs, ICT teachers (148 attendees).This training introduced programming and computer science in a fun and interactive way. A very flexible program, teachers and students can run it on their own pace and at their convenience. Our teachers Mrs.T.Hemamalini & Mrs.Renuka Krishna kumar, both from Computer Science dept., were facilitators for the Google CS First training program as a part of the Computer Educators' Training conducted by Google India.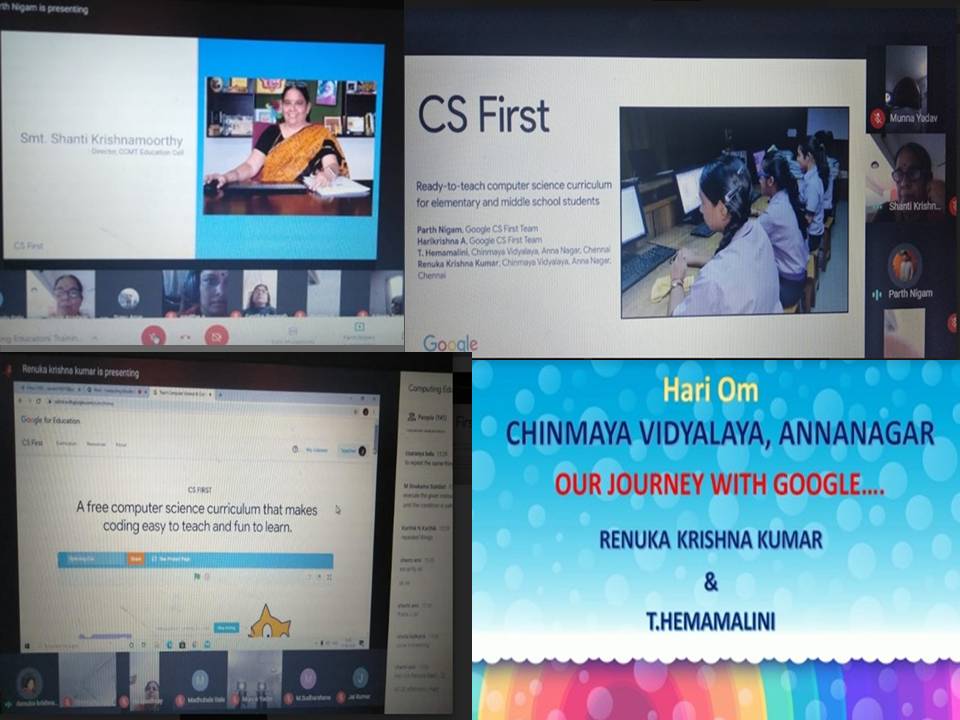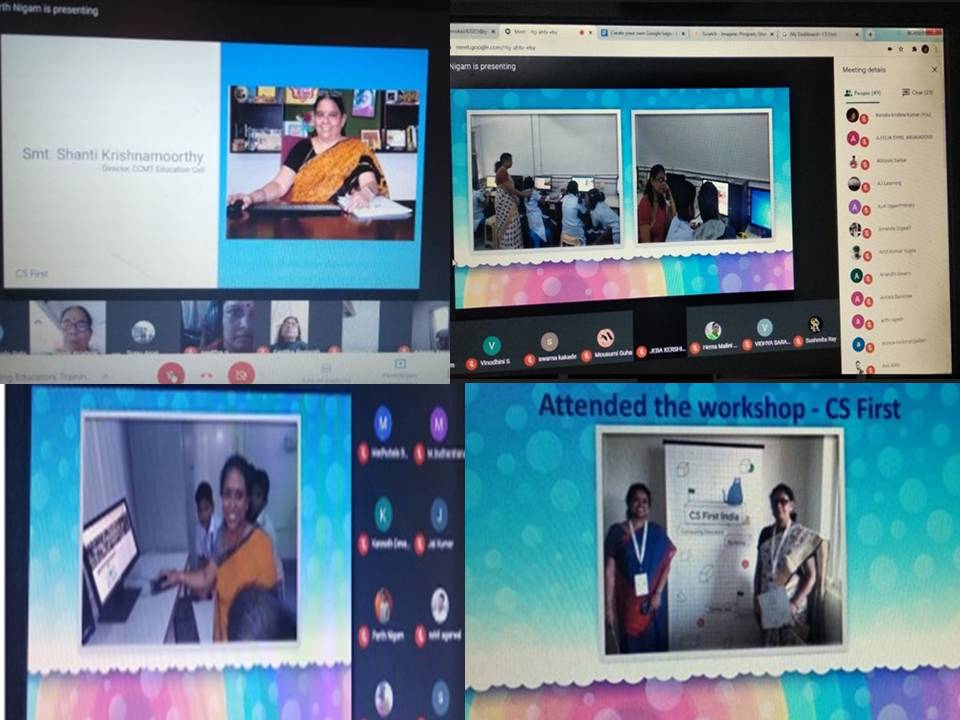 National Sports Day
Chinmaya Vidyalaya, Annanagar celebrated the National Sports Day on 29th August 2020. On this occasion, our principal Mrs. V. Gowrilakshmi addressed the students and spoke on the importance of sports and games. She motivated the students to participate in sports as it would definitely offer them a change from the monotony of a daily routine and help in keeping away stress and anxiety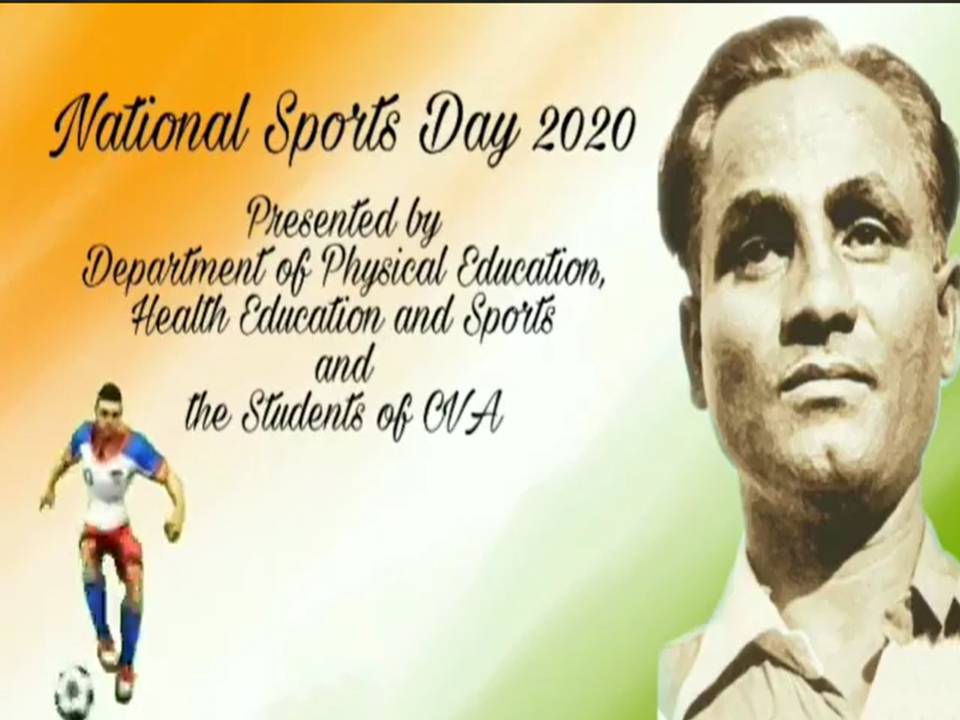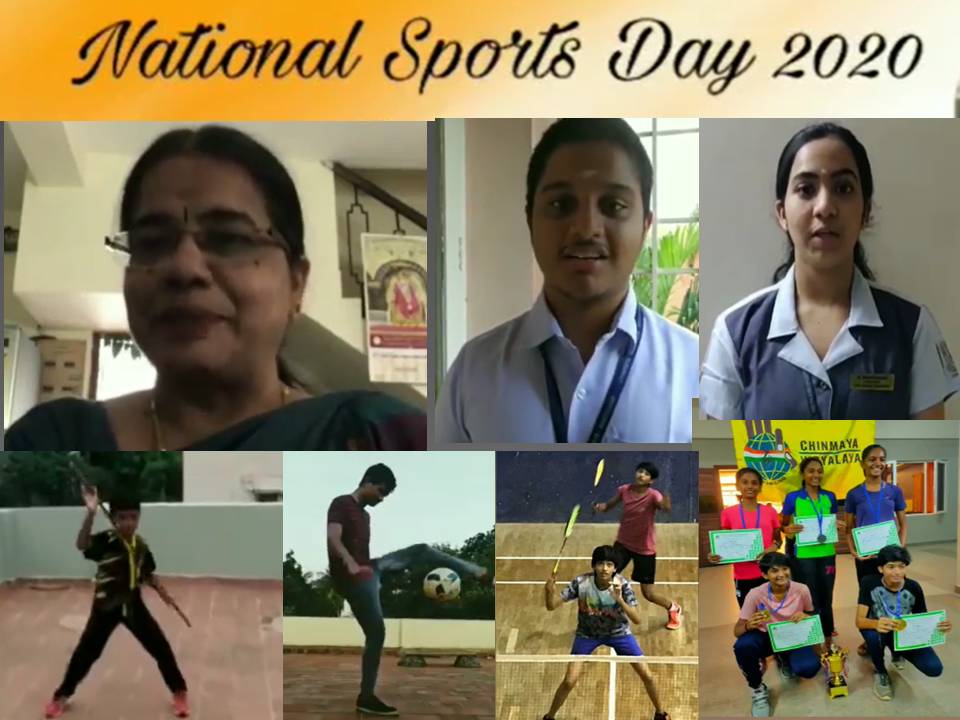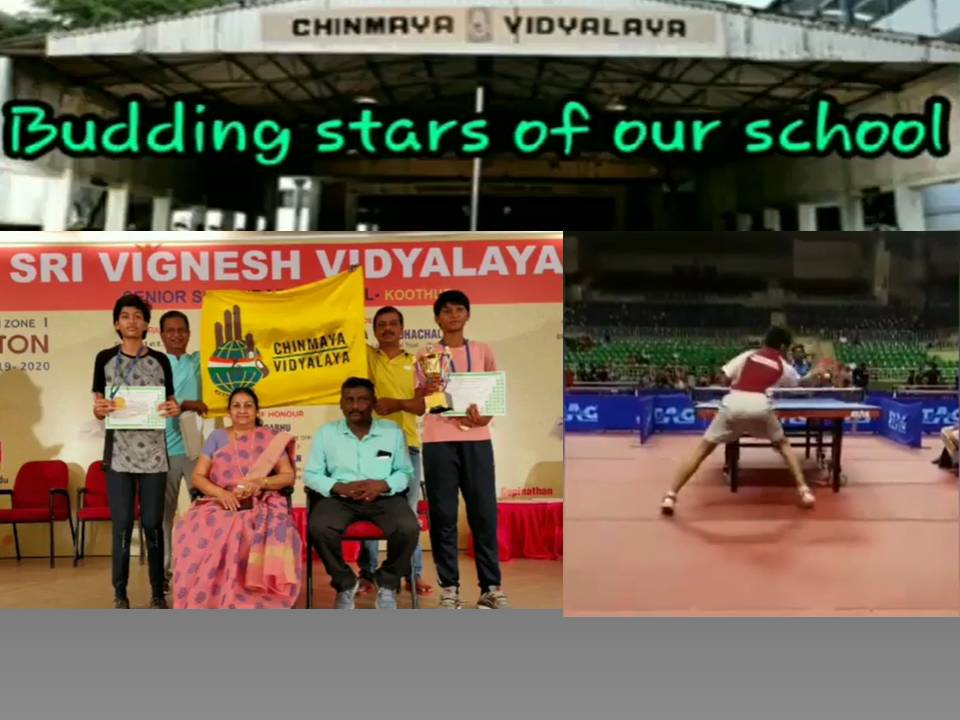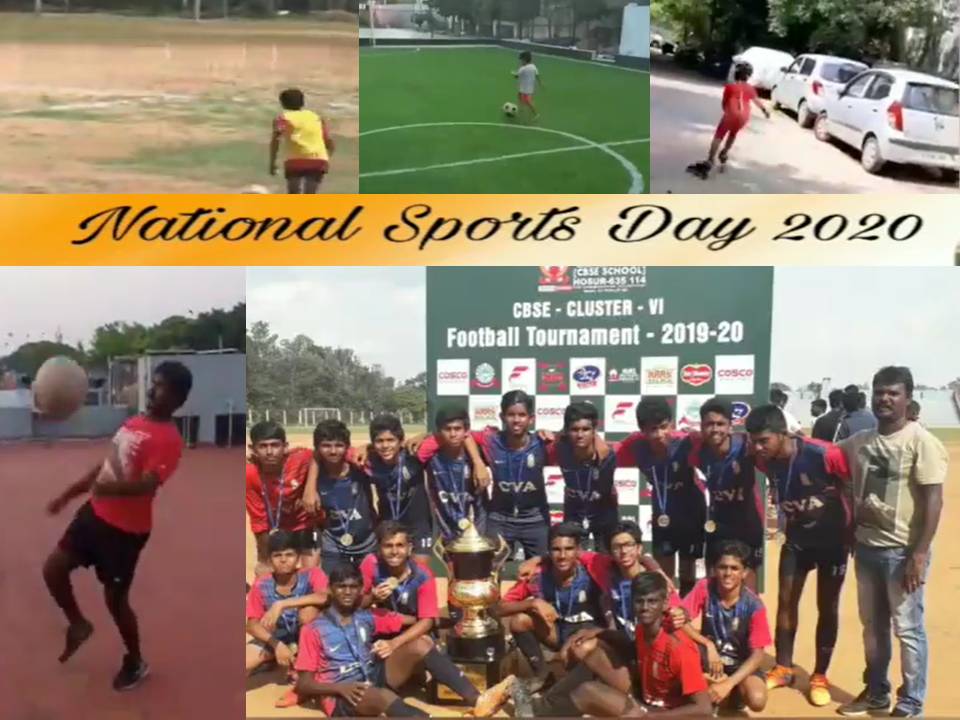 Ganesh Chaturthi
The festival that marks the birth of Lord Ganesha was celebrated with great devotion by the staff and students of the vidyalaya. The students were involved in various co-curricular activities such as singing bhajans, making Lord Ganesha with leaves and making palanquins. These activities not only helped to bring out the creative talents of the students but also sowed in their minds the seeds of admiration and respect for Indian tradition and culture.
Teacher's day
This year, Teacher's day was honored on 5th of September 2020. But the celebration was rather heart wrenching without the children around. However, the students from 10th and 12th made us enjoy with their inner talents of playing instruments, dancing and cheering us and acknowledging all the teachers in their life. The best part was the selection of the songs they wanted us to identify. Teacher's day can never be complete without students' loving and warm presence.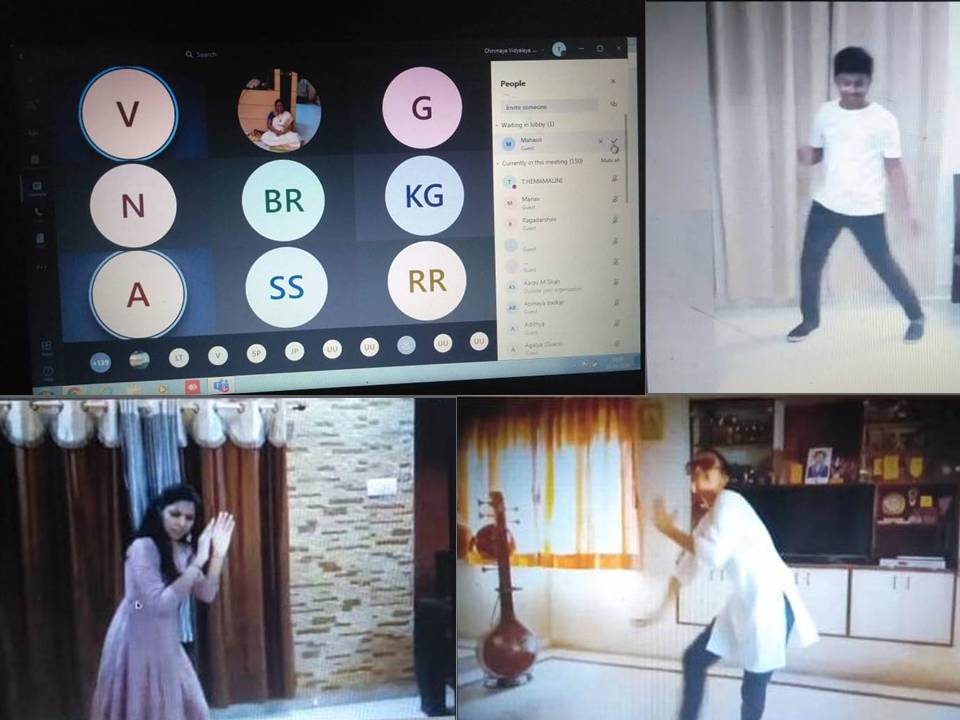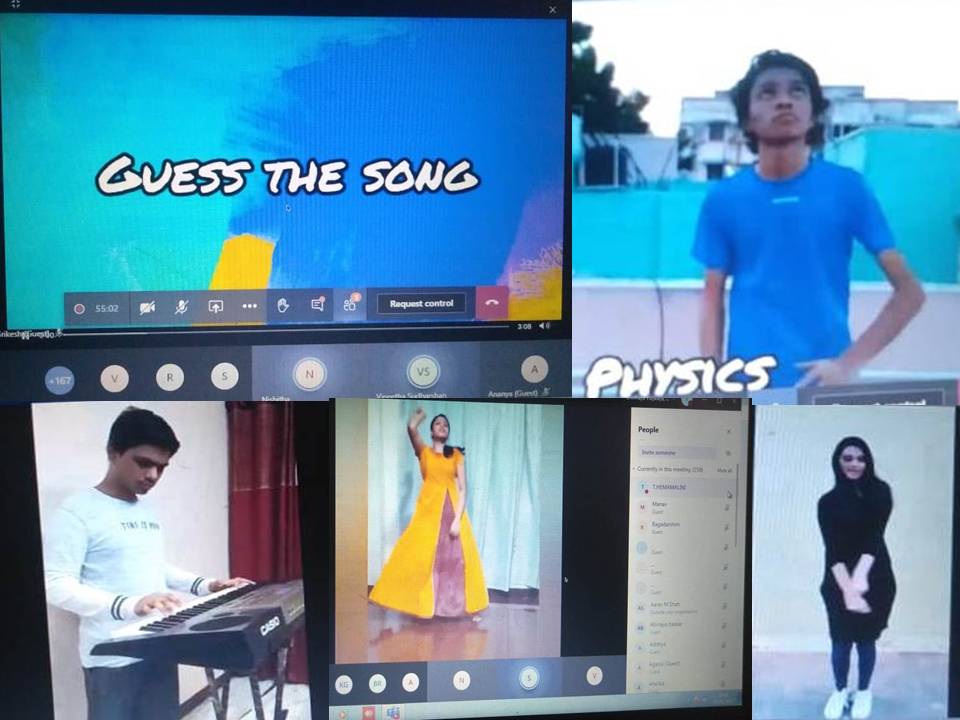 Onam 2020
Onam is celebrated to commemorate the glorious past of King Mahabali , a time when prosperity, joy and unity knew no bounds. This year too Chinmaya Vidyalaya, Anna Nagar celebrated Onam in all its splendour
Investiture ceremony
The investiture ceremony for the batch of 2020-21 was held on 3rd September 2020 at 4:00pm. Keeping in mind the pandemic scenario the school conducted an online event for the students to bestow them with their respective positions. The audience included students from class 12 and all the teachers of the Vidyalaya. Mrs V Gowri Lakshmi addressed the students and teachers. The speech outlined the current situation. The correspondent, shri R Suryakumar felicitated the function.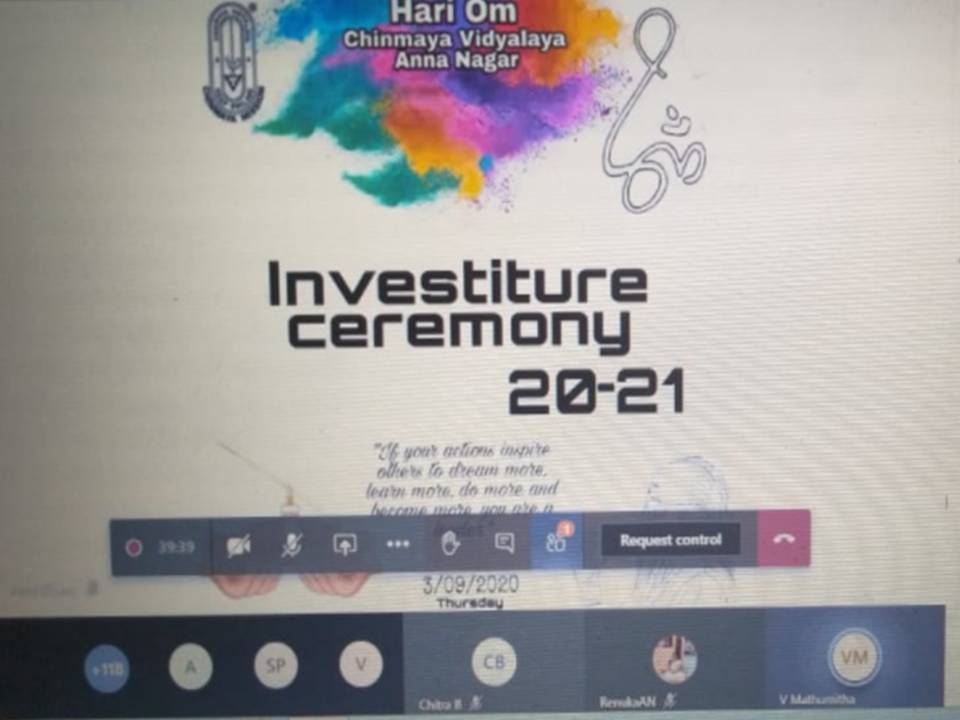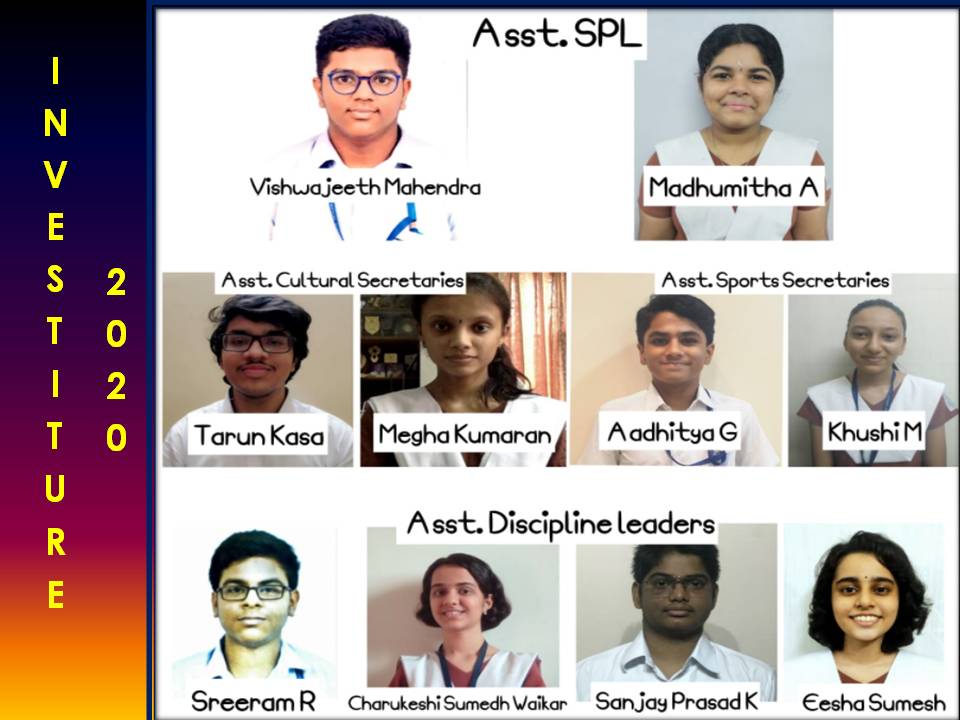 Navaratri 2020
Navaratri, the nine-day autumn festival, is a celebration of women empowerment. Golu (or Kolu) in Tamil refers to the display and decoration of dolls. This year due to the pandemic, people are unable to socialize and visit each other's houses. But we can enjoy the festival with the help of digital media. Here is a beautiful Kolu arrangement done by our teachers for you to enjoy.
Mahatma Gandhi Jayanthi
Gandhi jayanti is the birth anniversary of Mahatma Gandhi and is celebrated throughout the nation on 2nd October. This year, the students of standard II came up with the virtual celebrations including invocation, dance, Hindi and Tamil speech on Gandhian principles and an oration on the Swachh Bharat Mission launched by our honorable Prime minister on the 2nd October 2014.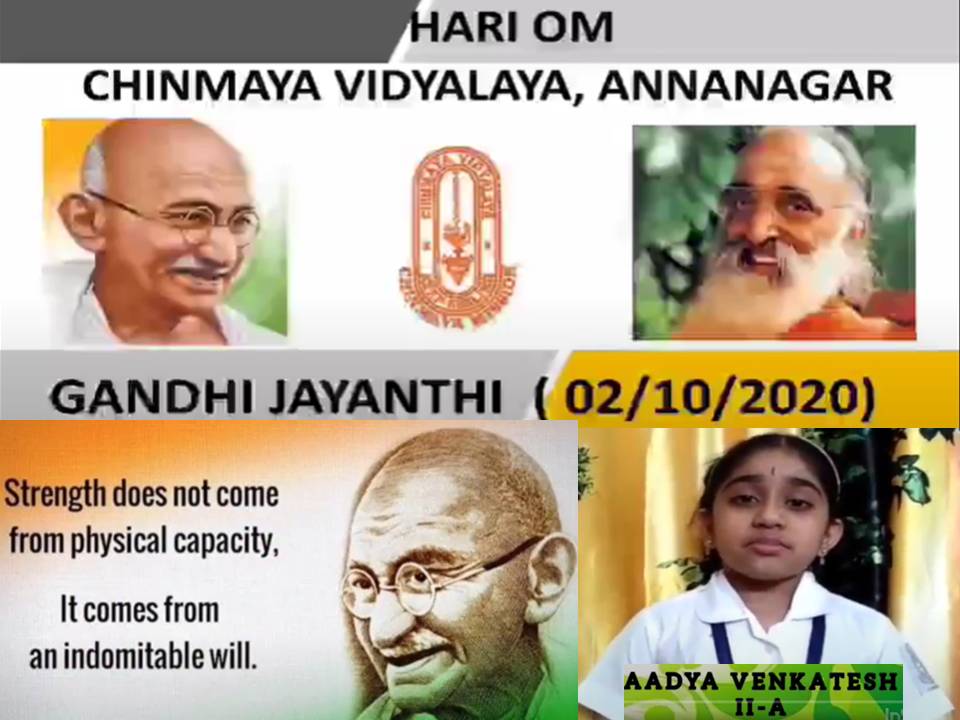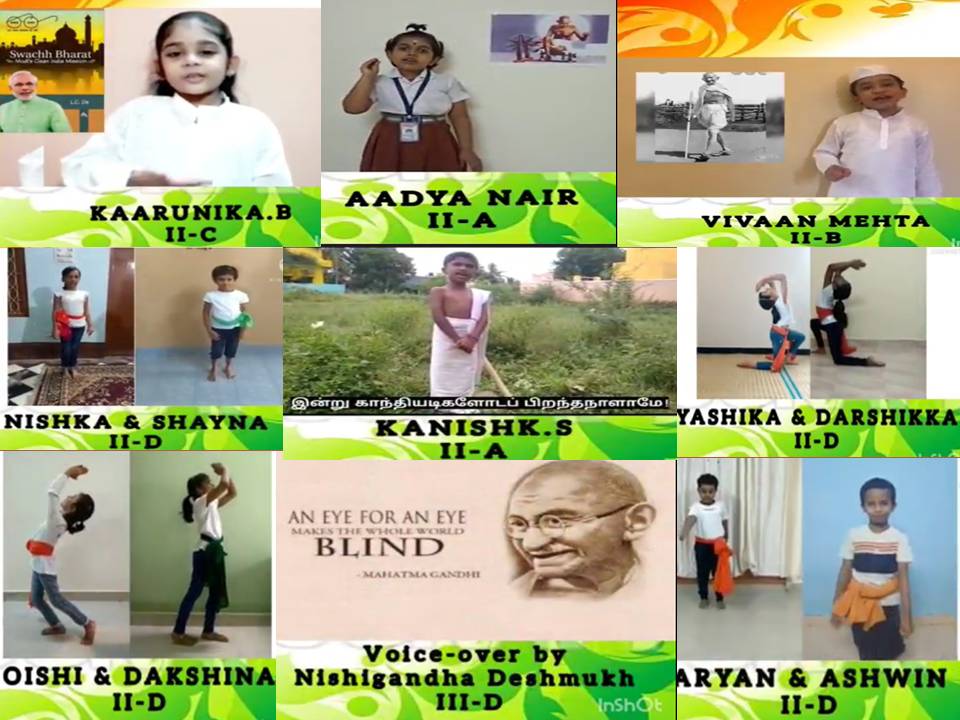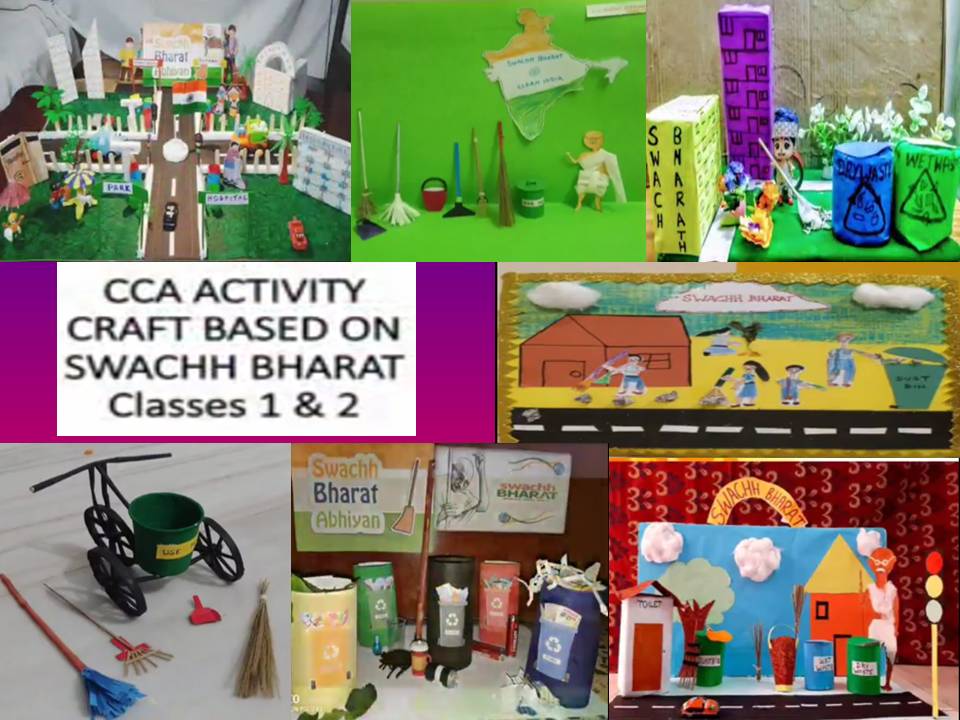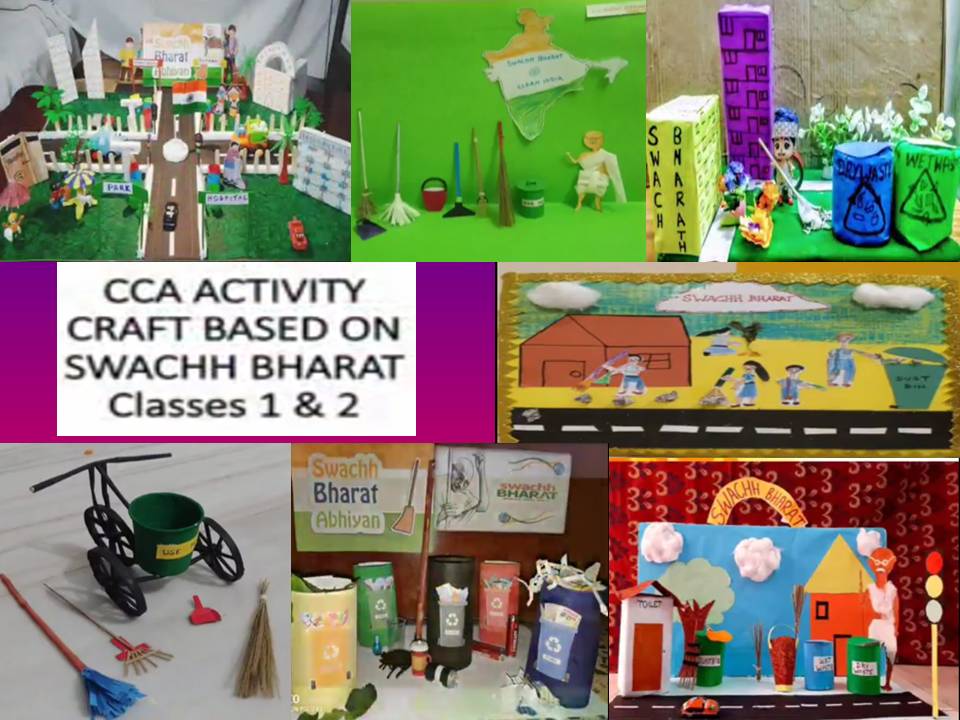 Mathru pooja
Mathru pooja accentuate the Indian culture of reverence to Matha, Pitha, Guru and Daivam and encourage children to express their affection to their mothers in a special way. They also imbibe the truth that mother is the "Universal Shakthi" who plays the pivotal role in sustaining the peace and harmony in the family. This unique function performed by Chinmayites gave an opportunity for children to express their love and affection to their beloved mothers.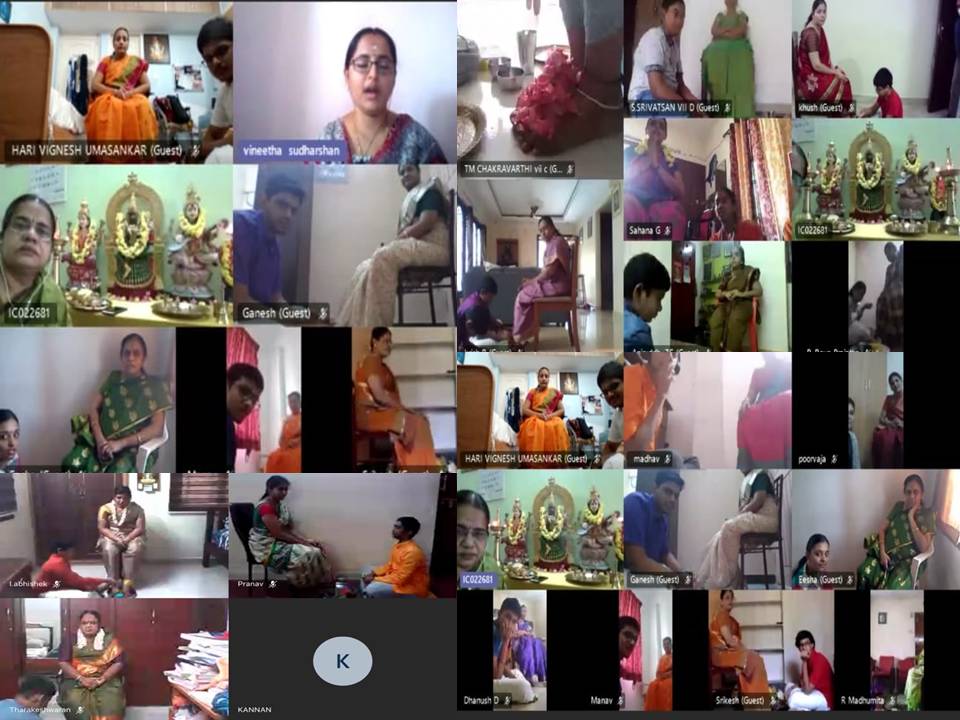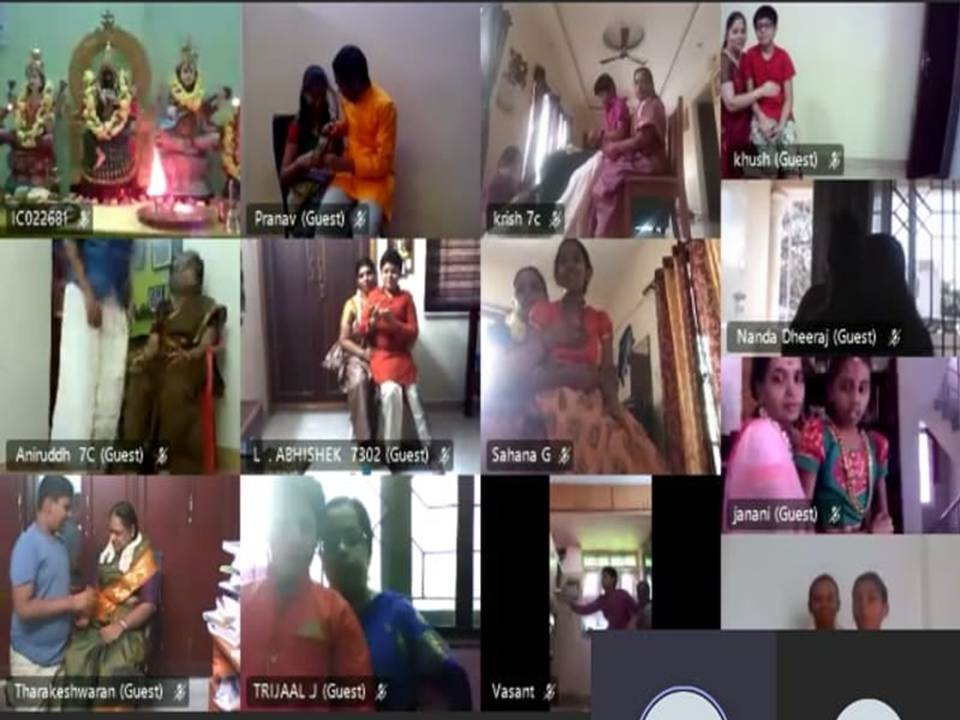 Lions Club - "Dr. Radhakrishnan Teaching Excellence Award"
Mr. Subramani & Mrs.Thangam have received "Dr. Radhakrishnan Teaching Excellence Award" for their dedicated service rendered in the field of Education. The function was held at Mohan Gardens, Korattur, Chennai on 1st November 2020. The Chief Guest was Lion P V Prakash Kumar, District Governor. The Guest of Honours were Sun TV fame Pulavar Professor Nellai Subbaiah & Dr. S. Raja Samuel, Principal - Madras School of Social Work. Mr Subramani (Computer Science) was nominated by Arcot Lions Club & Mrs. Thangam (Librarian) was nominated by Lions Club of Chennai Super Kings. Our Congratulations to both the teachers.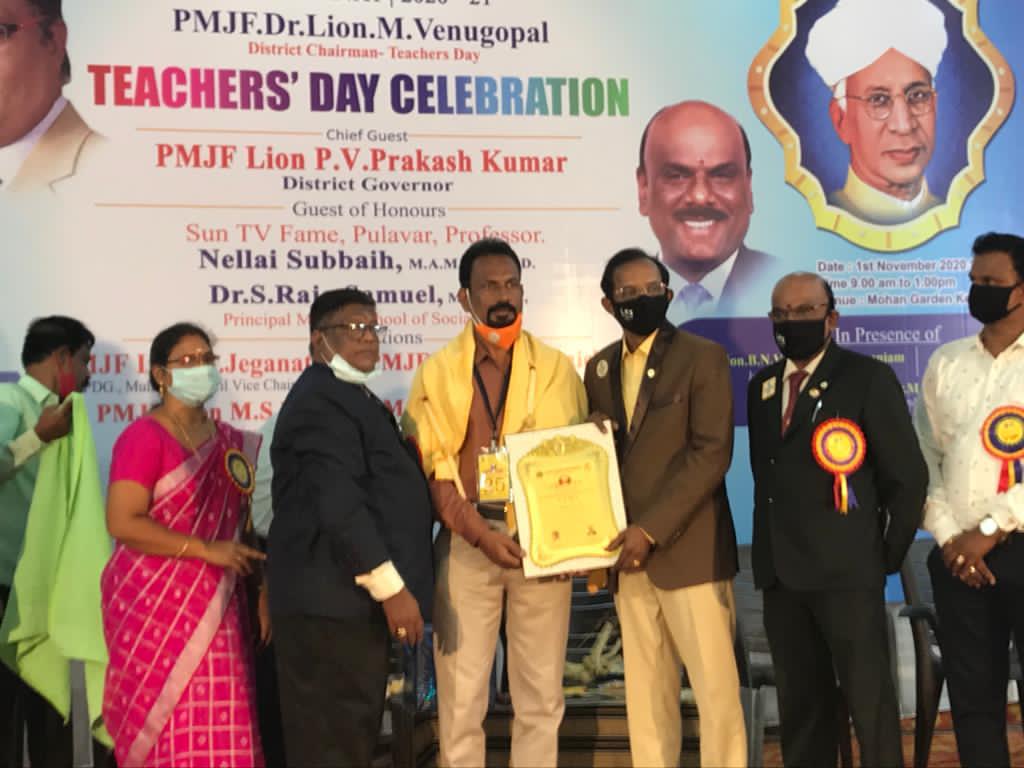 Vijay Kargil Diwas
"India remains eternally grateful to our soldiers for their bravery"- PM Shri Narendra Modi. On 26th July, NCC cadets observed Vijay KargilDiwas virtually through a skype session, under the guidance of our NCC master Mr Kannan. This day is a saga of the glorious victory of our nation during the Kargil conflict in May-July 1999. The students talked about the Kargil war in detail and saluted the undaunted courage, indomitable valour and sacrifice of our heroes. The session was also attended by Principal Mrs V Gowrilakshmi and Vice Principal Mrs Lakshmiprabha who spoke about other recent instances when our Indian army have fought tooth and nail to protect India from incursions into our territories by neighbouring countries.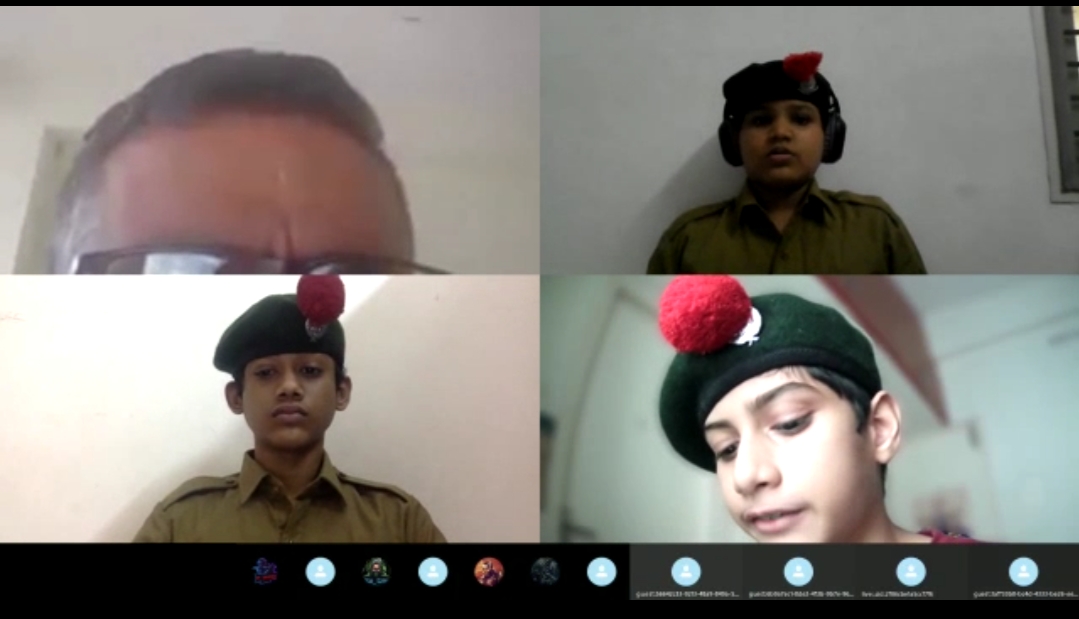 Guru Aradhana day
The 27th Mahasamadhi Aradhana of our Poojya Gurudev Swami Chinmayananda was observed on 3rd August. As is the tradition in CVA, teachers started chanting the 18 chapters of Bhagwadgita one week prior to the Sadhana Day. This year due to the pandemic, the teachers did the chanting virtually online, from 27th July. Our Balvihar teacher performed aarthi to Gurudev's photo every day after the chanting and all the teachers felt blessed to witness this.
Sanskrit Day-2020
Sanskrit Day-2020 was observed virtually online. Sanskrit Diwas is celebrated to spread awareness, promote and revive the ancient Indian language. The day essentially speaks of the importance of learning and knowing Sanskrit. Sanskrit is the mother of all Indian languages and the first among the ancient languages spoken in India. The event was organised by Mr Kannan, our Sanskrit HOD, and Sanskrit students of Class IX participated in it.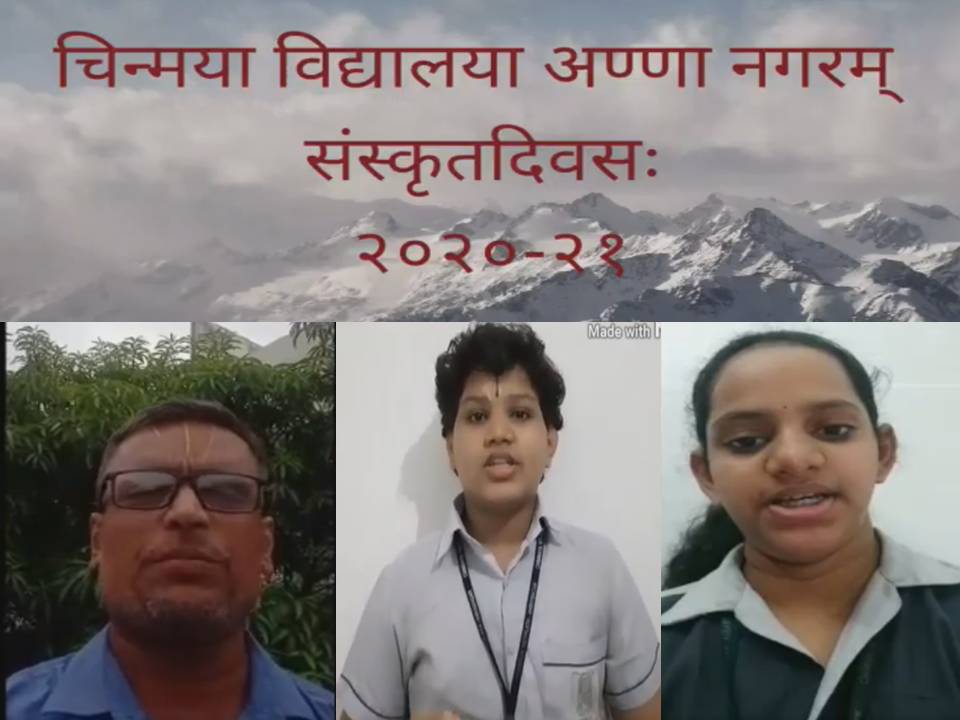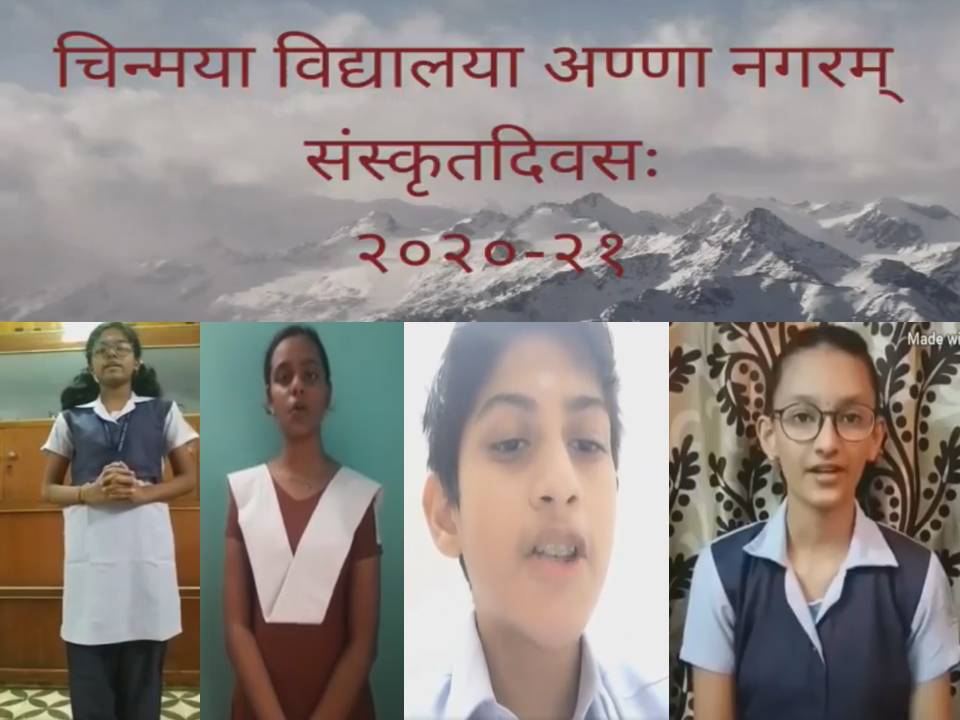 INDEPENDENCE DAY CELEBRATION, 2020
These are the moments of our times where we all have to be confined in our homes but still glow with the fire of the pride and love that we have for our country. Not even the threat of the pandemic can steal the warmth that we feel for our nation.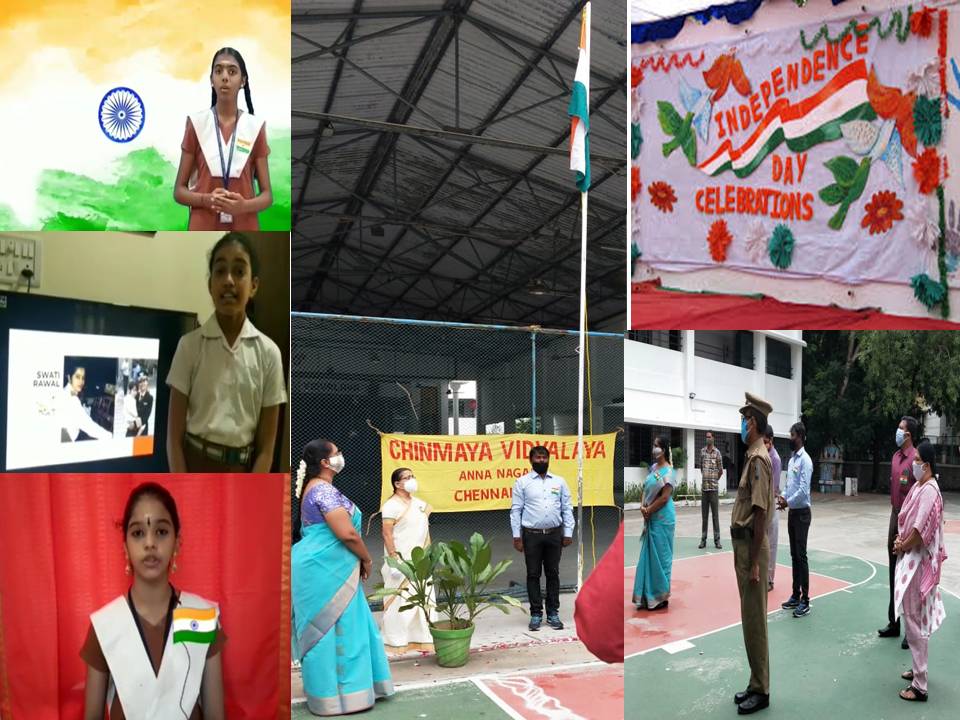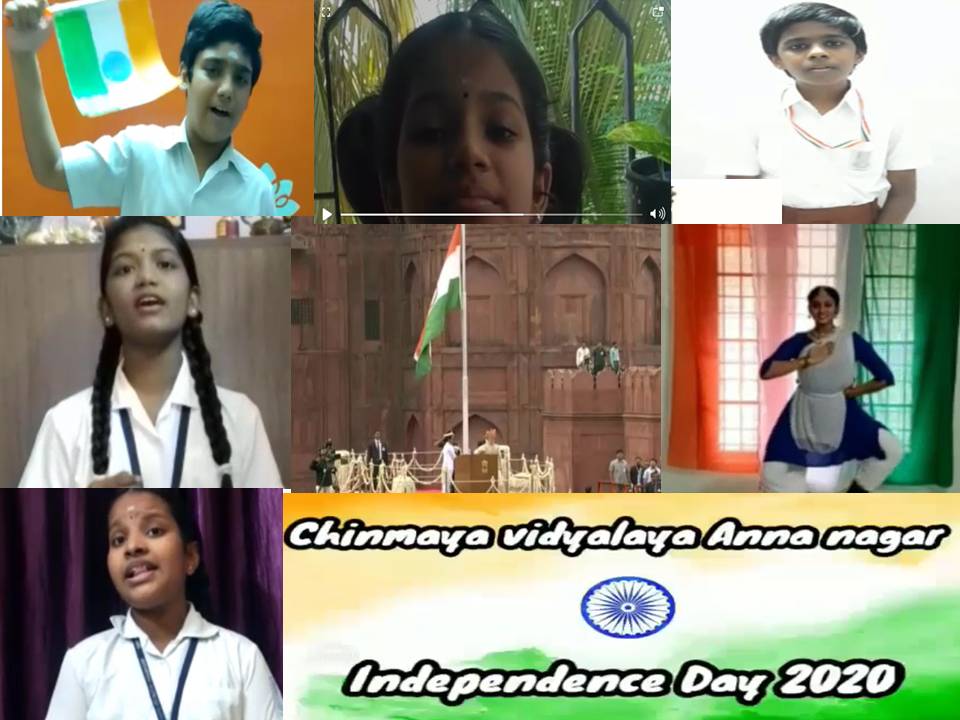 Krishna Jayanthi Celebration, 2020
As in the yester years, Krishna Jayanthi was celebrated with grand fervour by the students of CVA. The pandemic did not dampen their spirit. The students participated enthusiastically in various programs and CCA activities online. The students of the primary classes dressed up as little Krishna stole everyone's heart with their cuteness. The students displayed their artistic and creative skills through various activities like flute making, face mask making etc. Please click on this link below to watch the video that will bring alive the various programs and activities conducted in connection with Janmashtami.
CHENNAI DAY
On 22nd August marked its 381st anniversary. It is believed that both Madras and Chennai have been derived from the towns of Madrasapattinam and Chennapatnam that together encompass the city as we know it today. In this video, the students of class XI C have gone past through many topics regarding chennai. From history to art and culture to showing how it was in the 20th century vs the 21st century. This video has an authentic Madras feel to which modern Chennai vibes are added.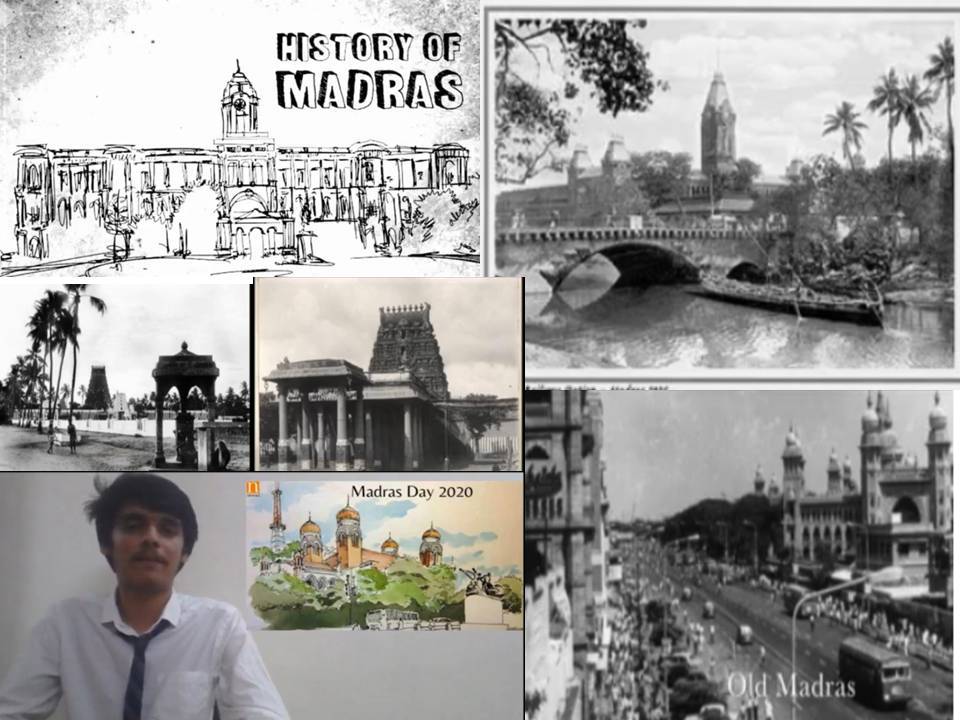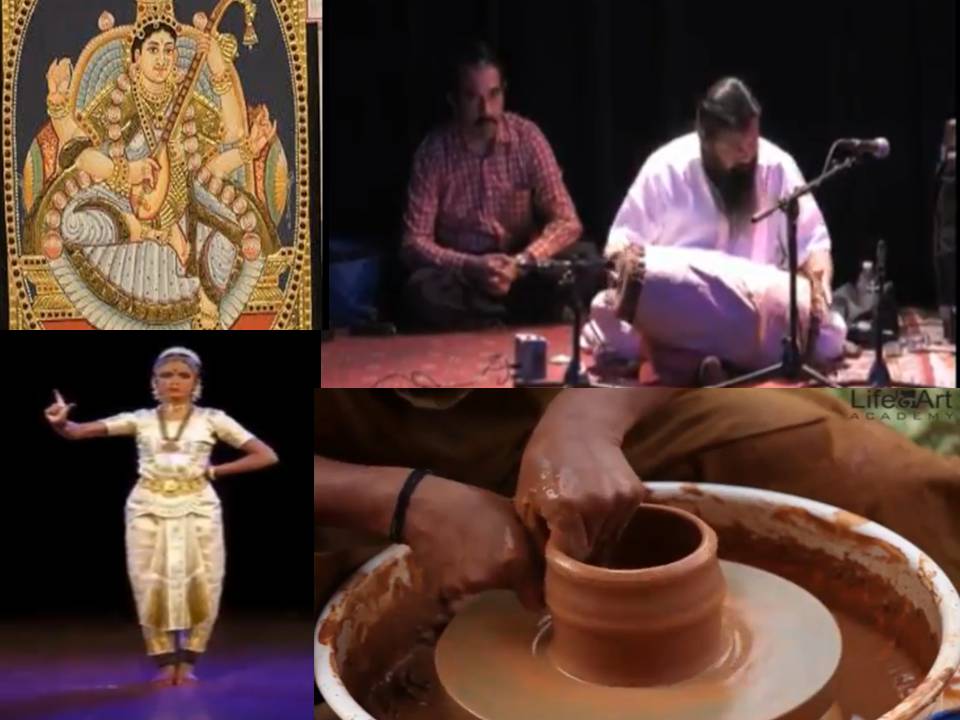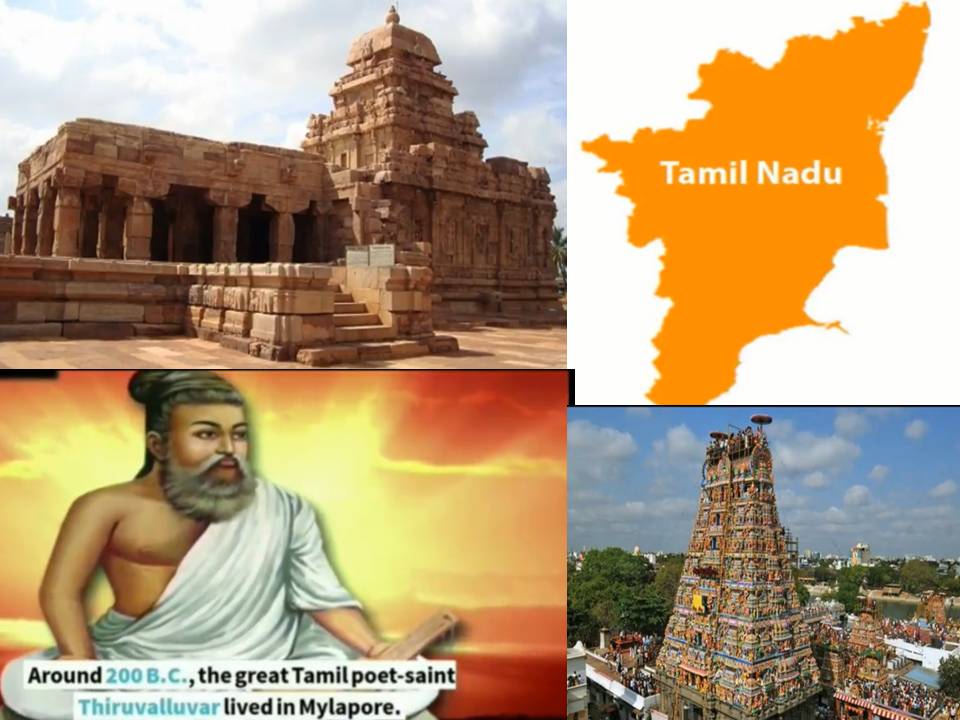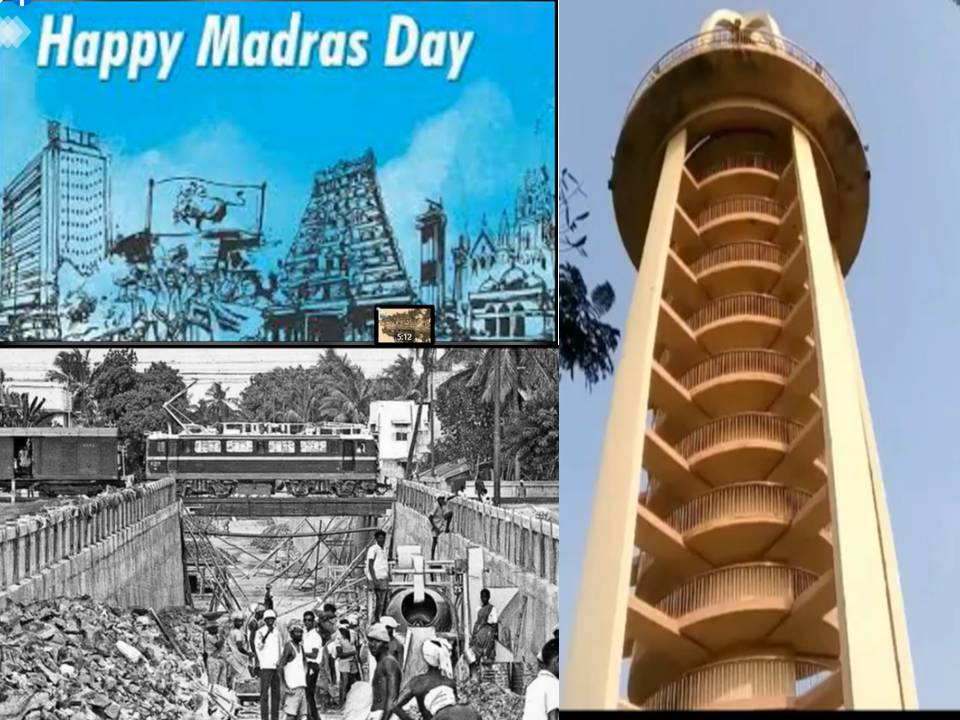 World population day
The students of Class XII C prepared a video on world population day with the aim to create awareness about the rapidly increasing population and also about how the finite resources of the Earth will not be enough for the large number of people. The change in our environment during the pandemic is a good example of how nature can renew its resources with lesser humans constantly exploiting it. It is time for us to act wisely and protect our planet.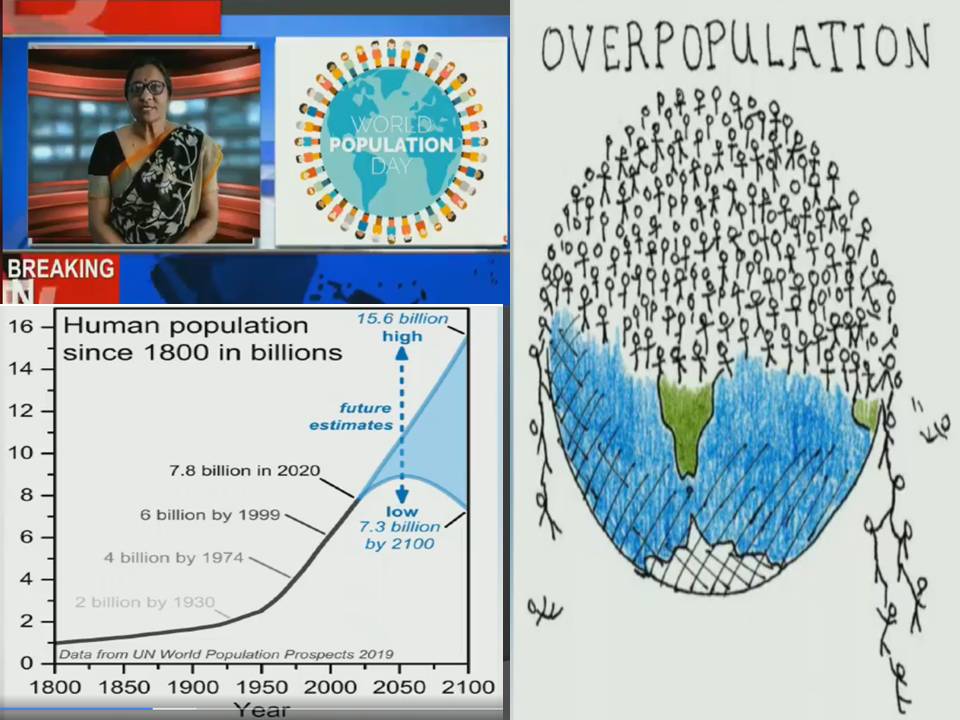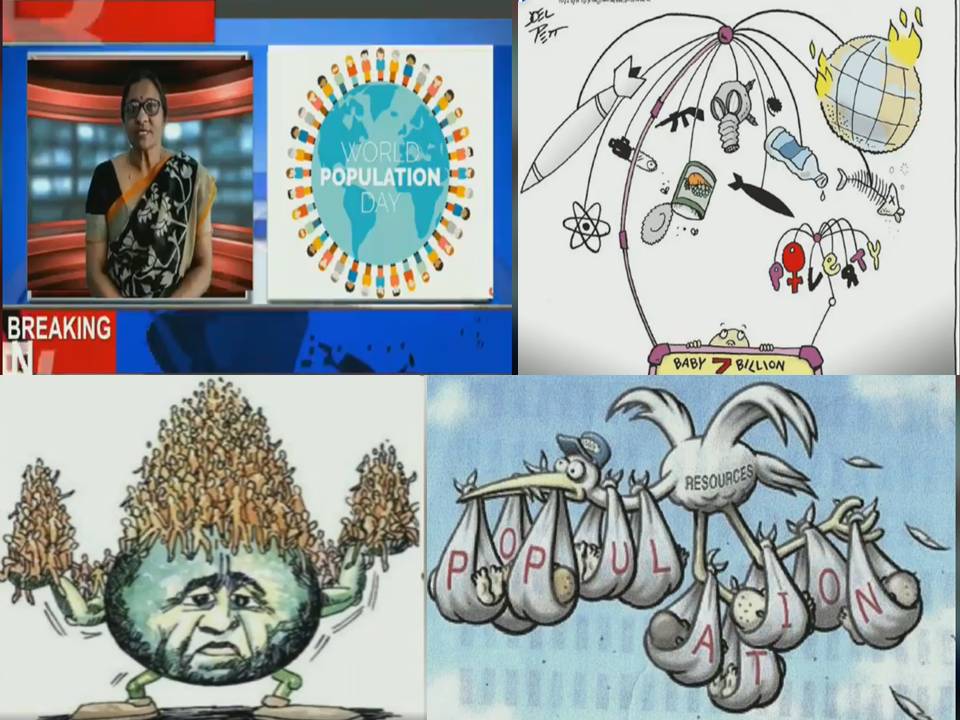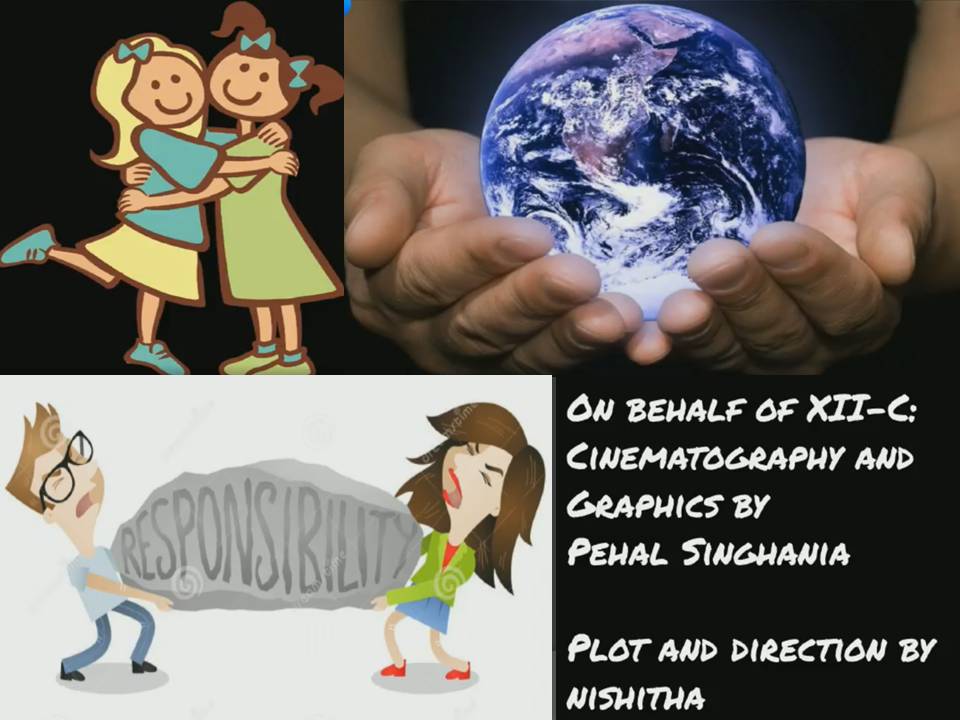 Education Development Day
117th Birthday of Mr. Karmaveerar Kamarajar( Education Development Day ) was celebrated on 15th July 2020 by Tamil department. This event was virtually celebrated. Students of classes 9 and 10 participated by making short videos. We thank parents for their timely help in making the online celebration a grand success.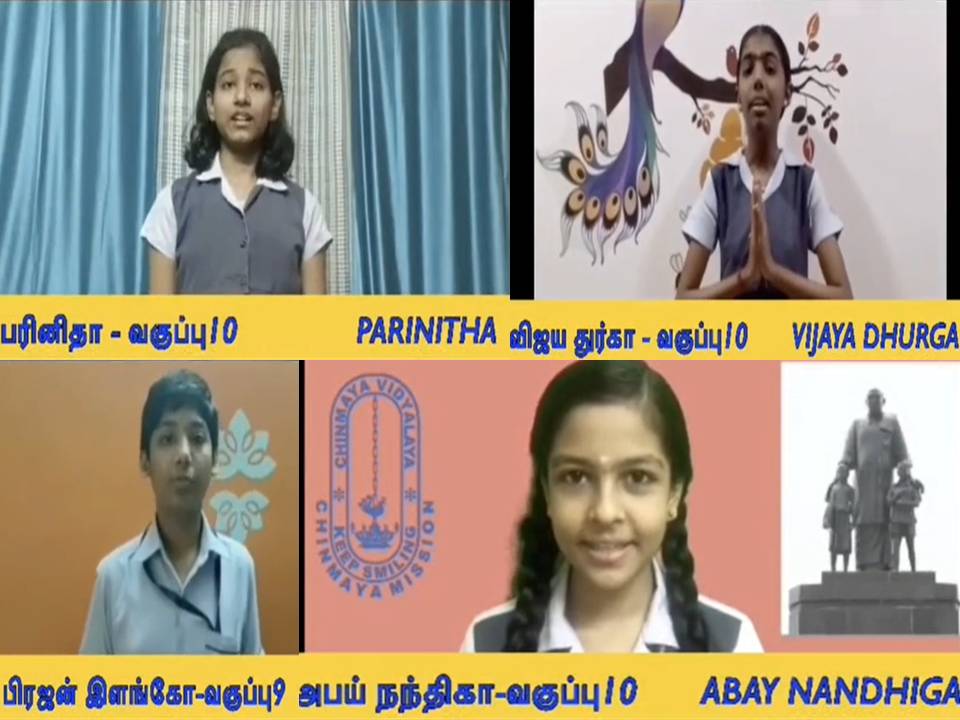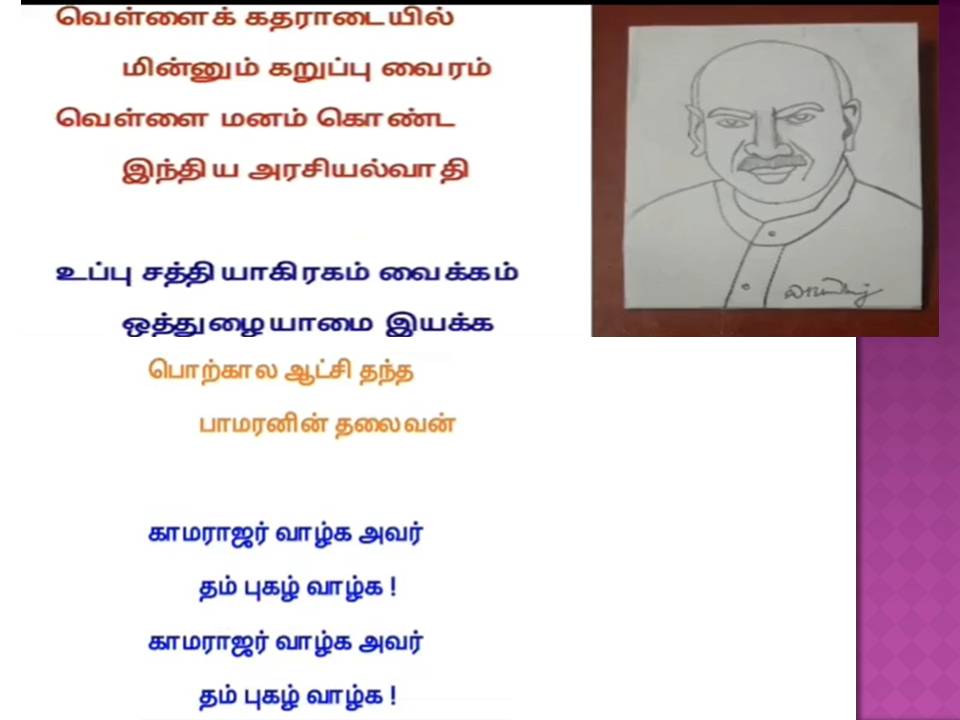 Vana Mahotsav
Vana Mahotsav is the annual tree festival of India, celebrated every year during the first week of July. Owing to the pandemic, we are presently restricted to virtual classrooms and hence decided to consult with the students to come up with ways to celebrate this auspicious event on an online platform. It is thus evident that the young minds of our school are the embodiment of Mahatma Gandhi's following statement – Nature has made Enough for Man's Need, not for Man's Greed.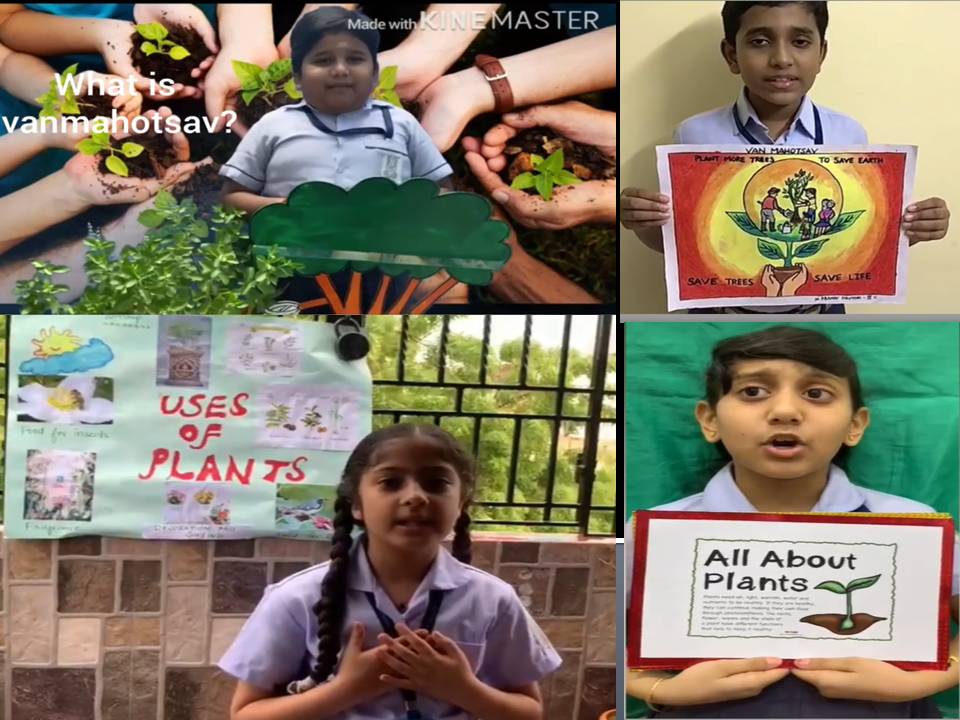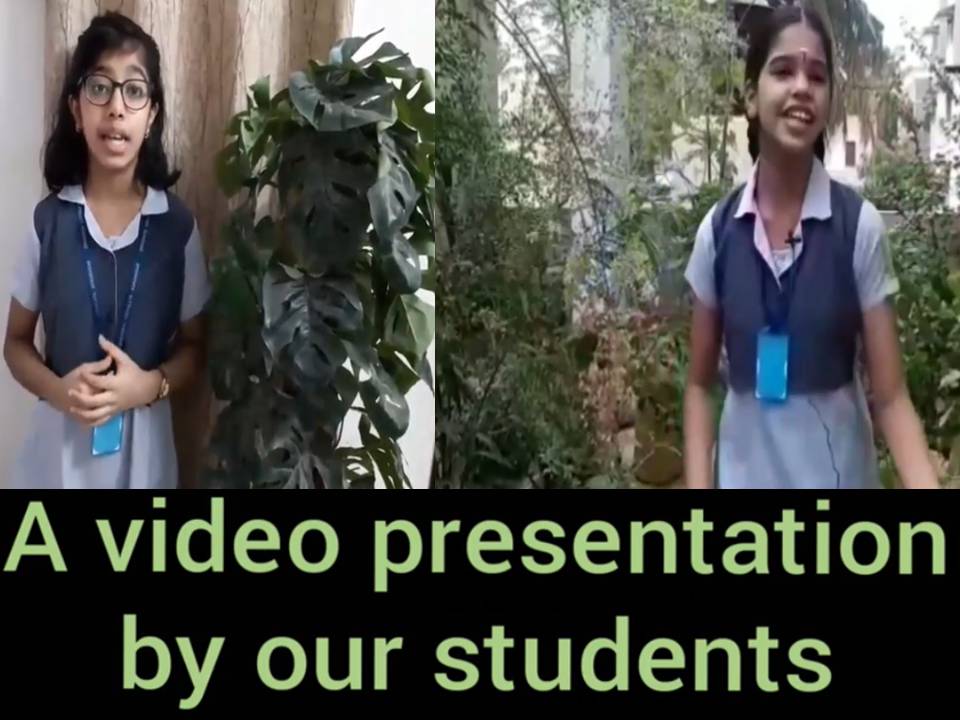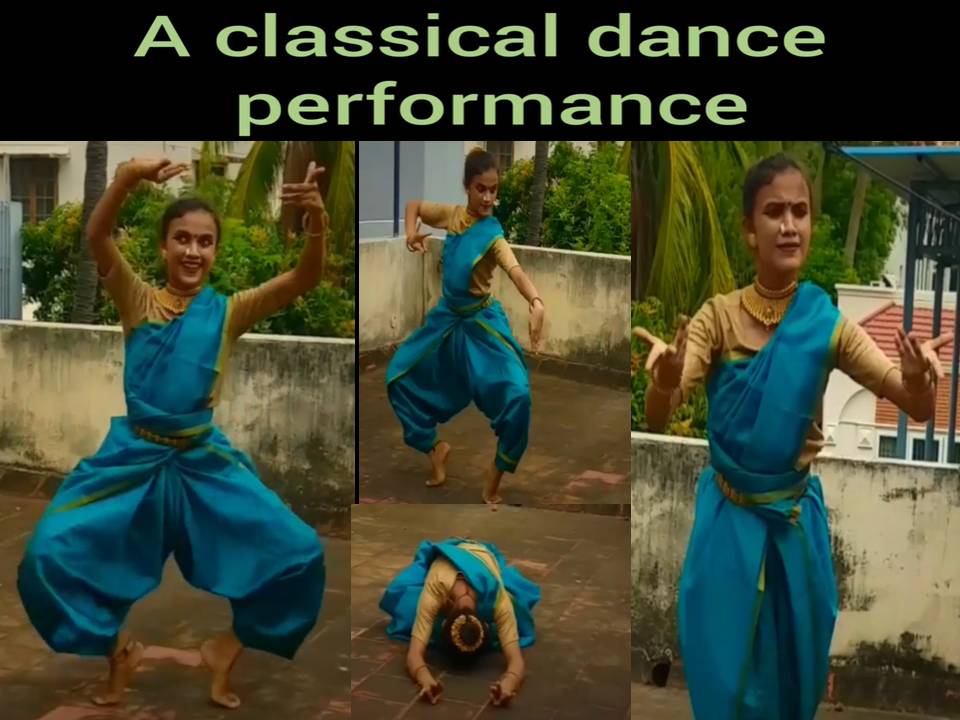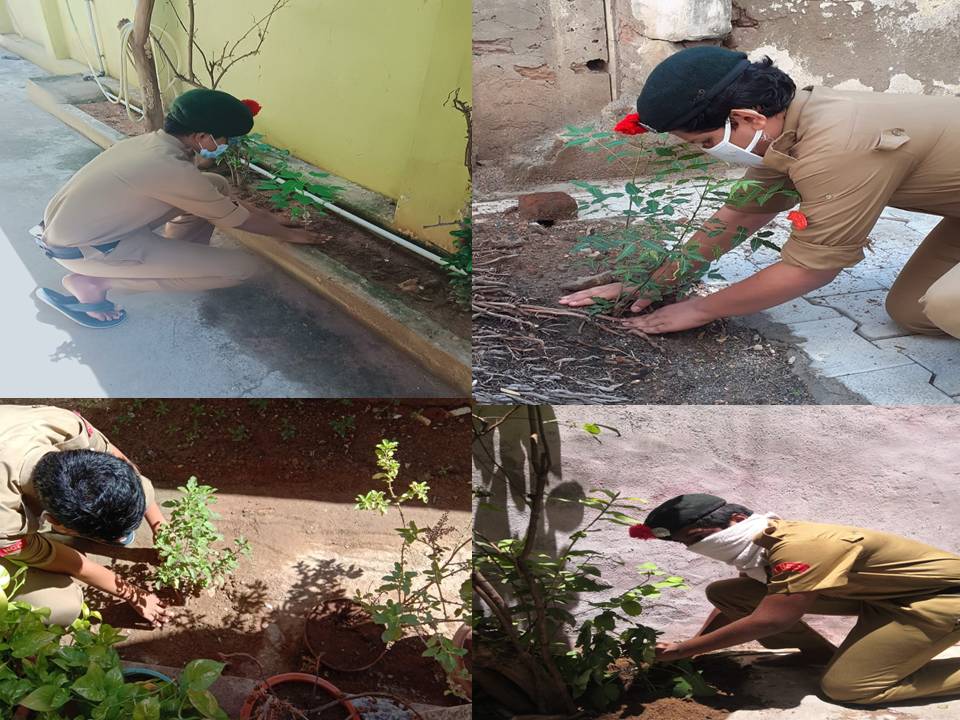 Guru Purnima
Guru Purnima also known as Vyasa Purnima, was celebrated on 6th July by all the teachers of CVA and few Sanskrit students of Std X. This year due to the Corona pandemic, it was celebrated in a novel way, online through Google Meet.
International day of Yoga
The International day of Yoga falling on the 21stof June every year, was observed online through Google Meet due to the COVID19 pandemic. This was attended by students of classes 6A, 6B, teachers and parents. NCC cadets shared their experiences. Dr.N.Srinivasan, our Hindi sir spoke about the demonstration of Scouts and guide students of Chennai City CBSE school (Around 250 students), with the help of Mrs. Pabitra our Yoga teacher which was organized by Bharat scouts and guides – District level.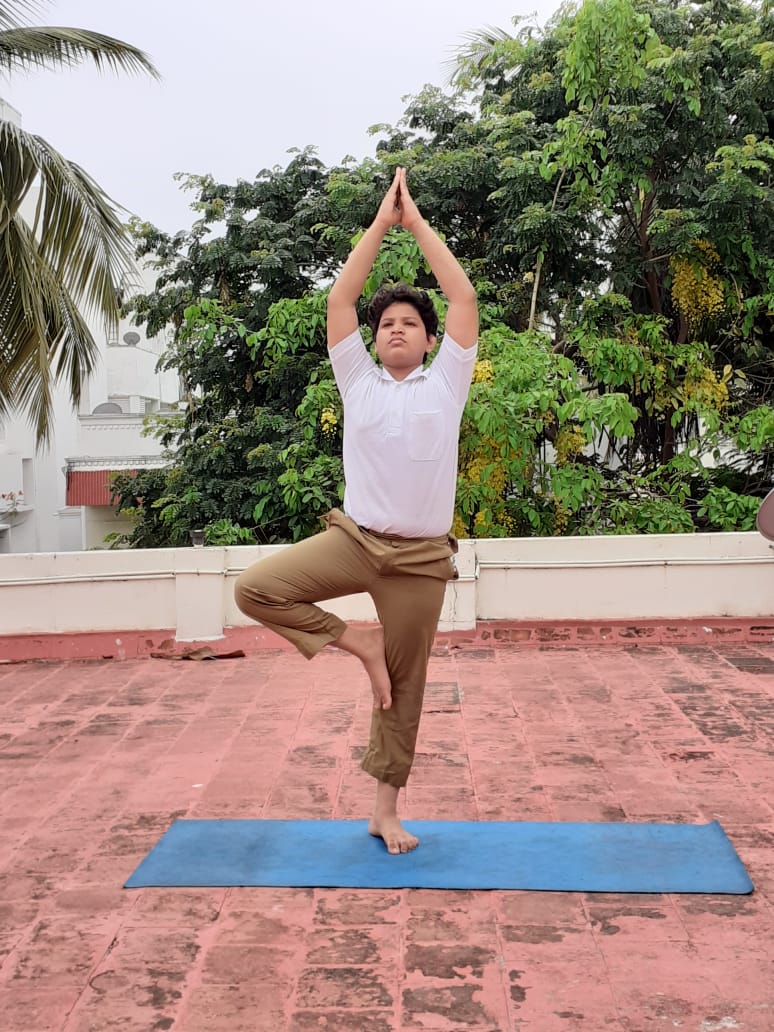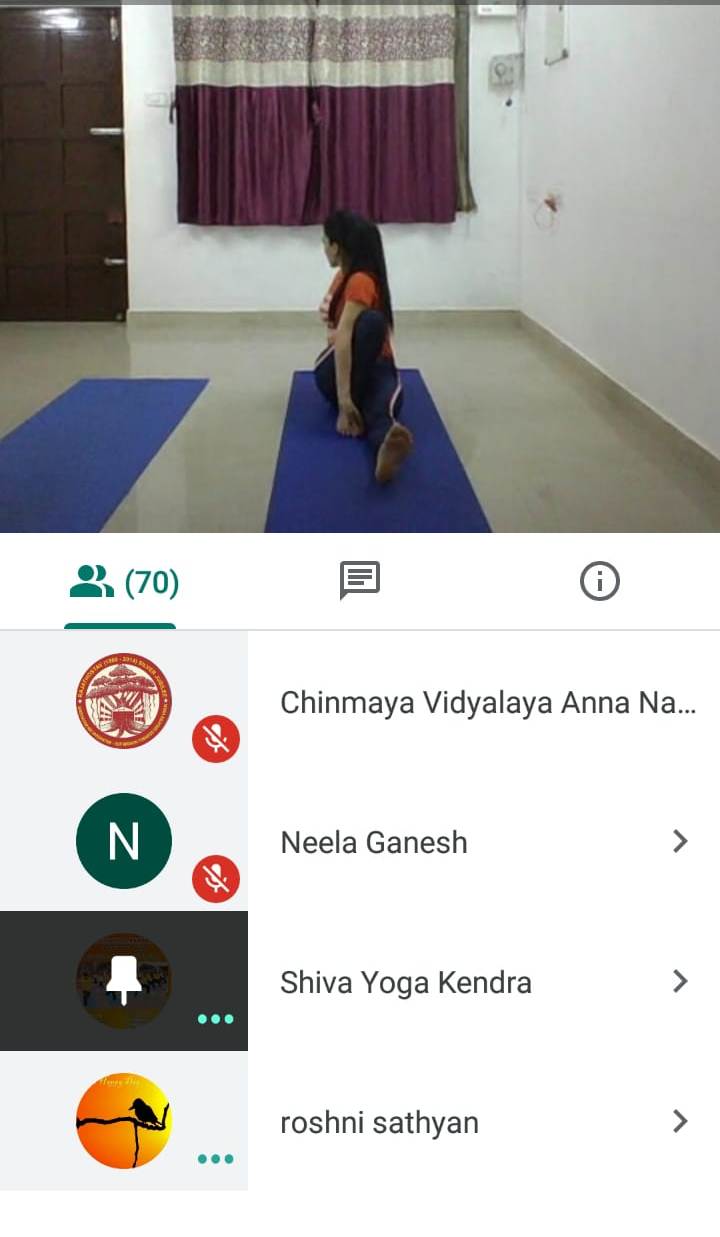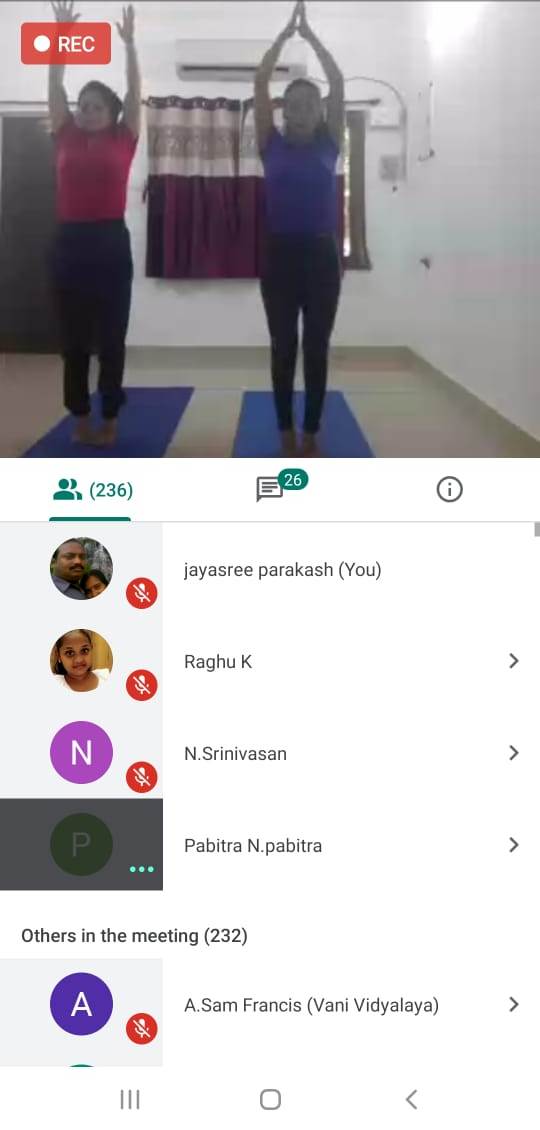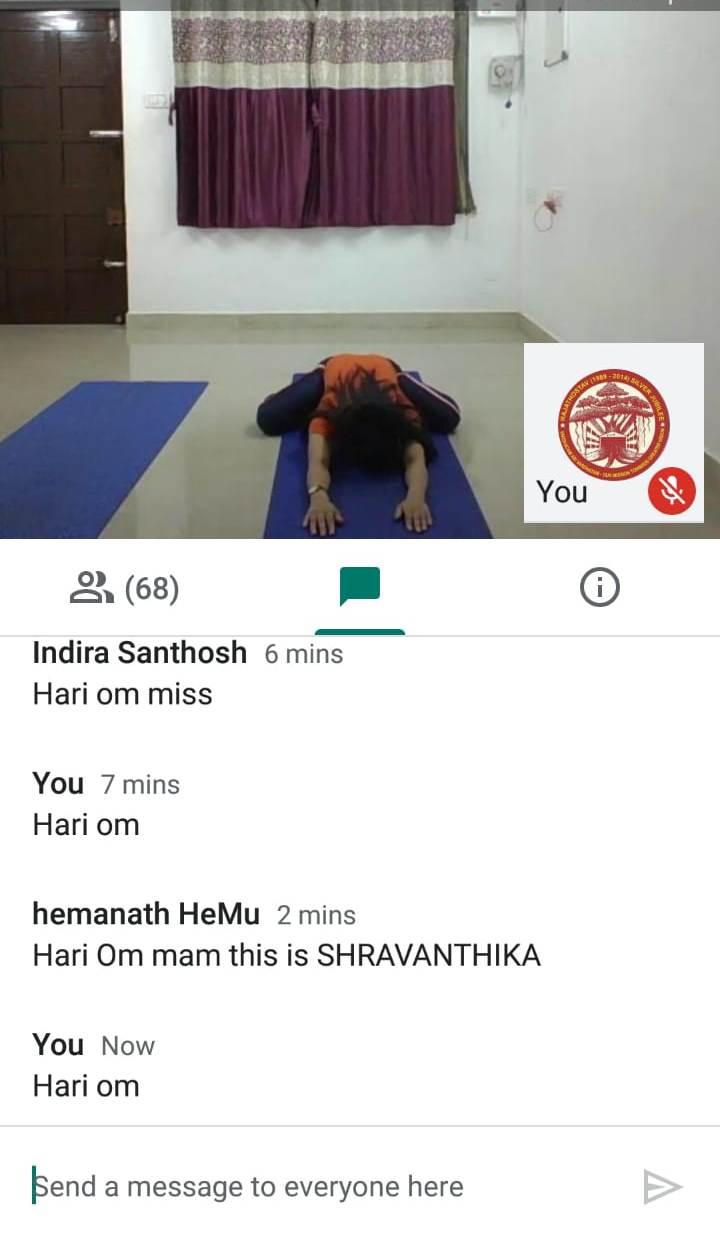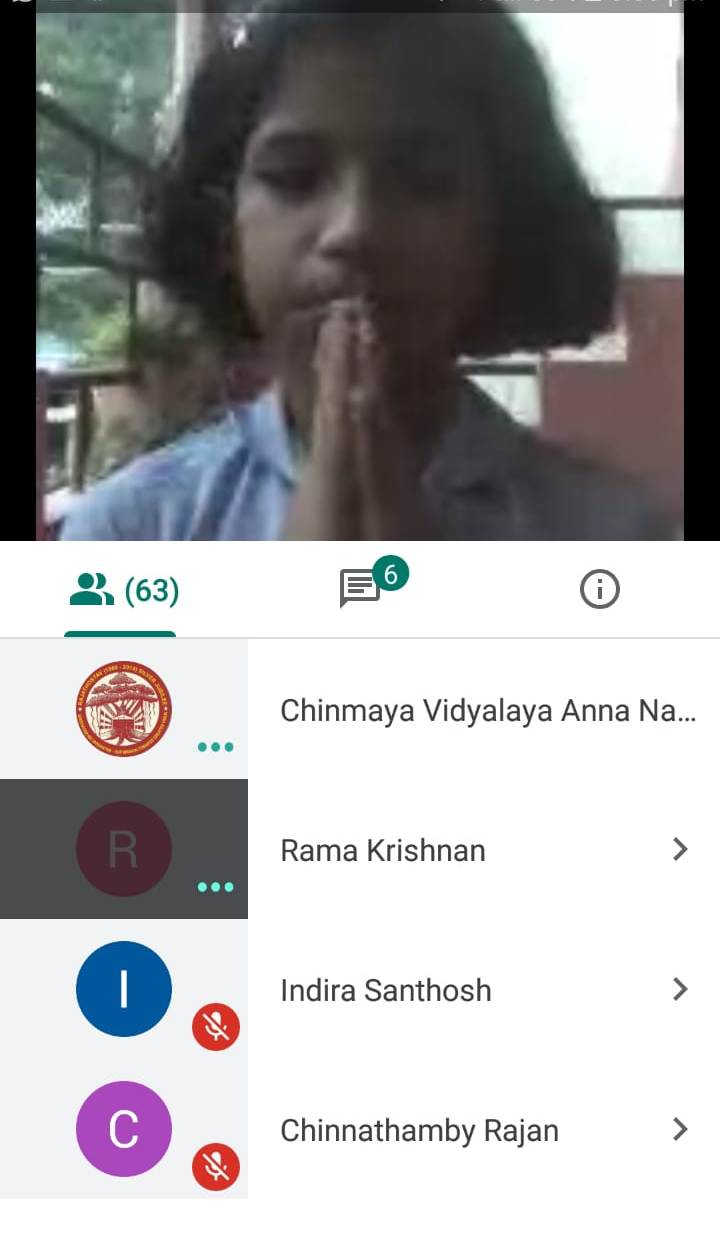 104thCHINMAYA JAYANTHI
When the surrounding is full of darkness, a ray of light will give us a hope. So does, Our PujyaGurudev's 104thJayanthi celebration on 08.05.2020 through a virtual satsang. During the time of lockdown, this celebration illuminated all of us in and out. What an irony! our Gurudev tuned the people's mind in line of spirituality and we celebrated his birthday online.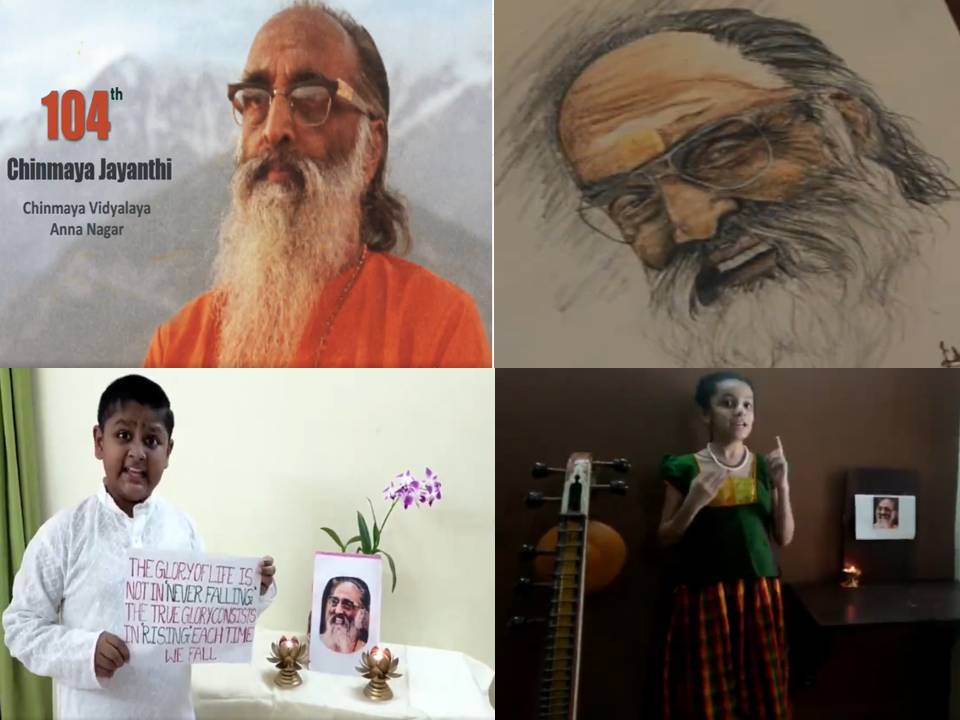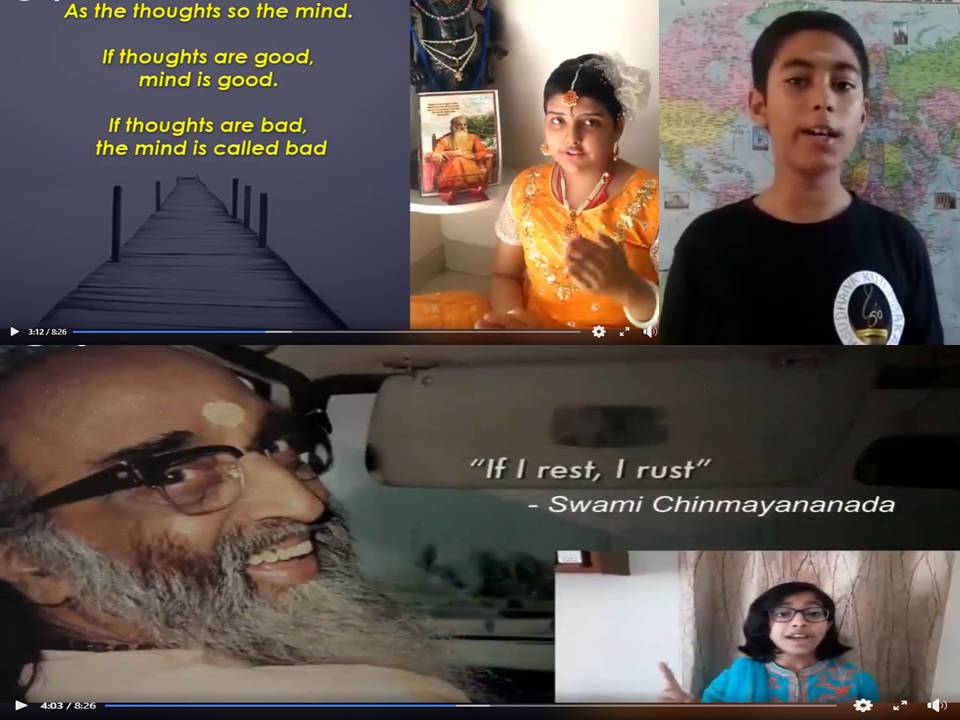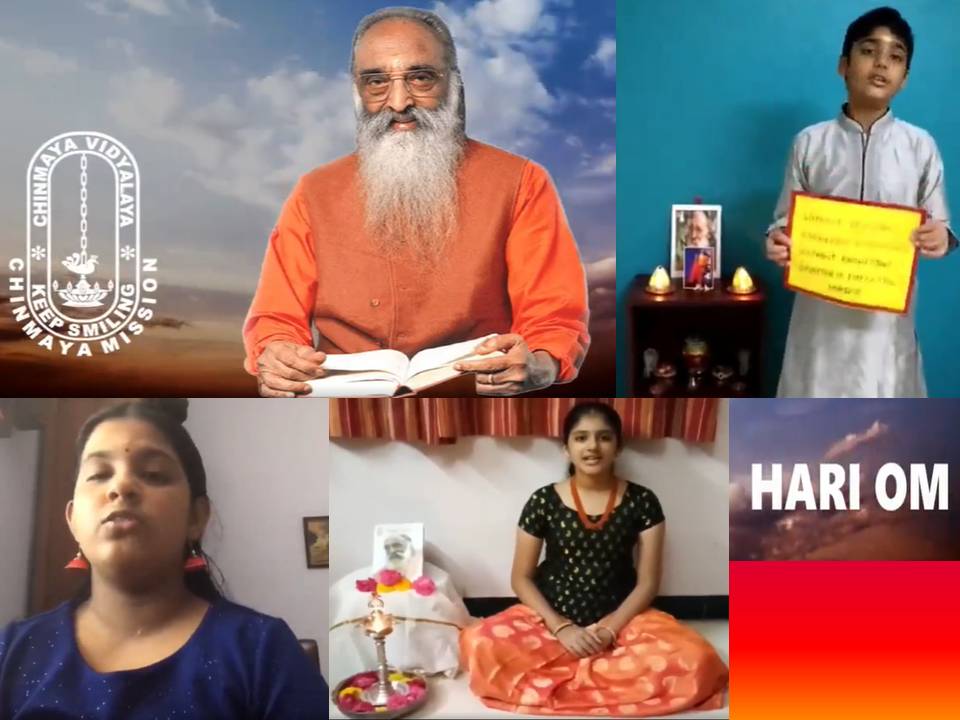 Educational trip – Rail Museum
The students of class I and II visited the Rail museum at ICF from the 4th of February to the 7th February 2020. They enjoyed the ride in the toy train with their friends. They also visited the art gallery and gathered more information about the development of the Integral Coach Factory in Chennai. Students had an opportunity to observe the working system of the railway stations and the safety signals. The 3D show featuring the different types of trains was the highlight of the day. The day concluded with a visit to various coach models. Overall, the students enjoyed their time at the museum and gained immense knowledge about our Indian Railways.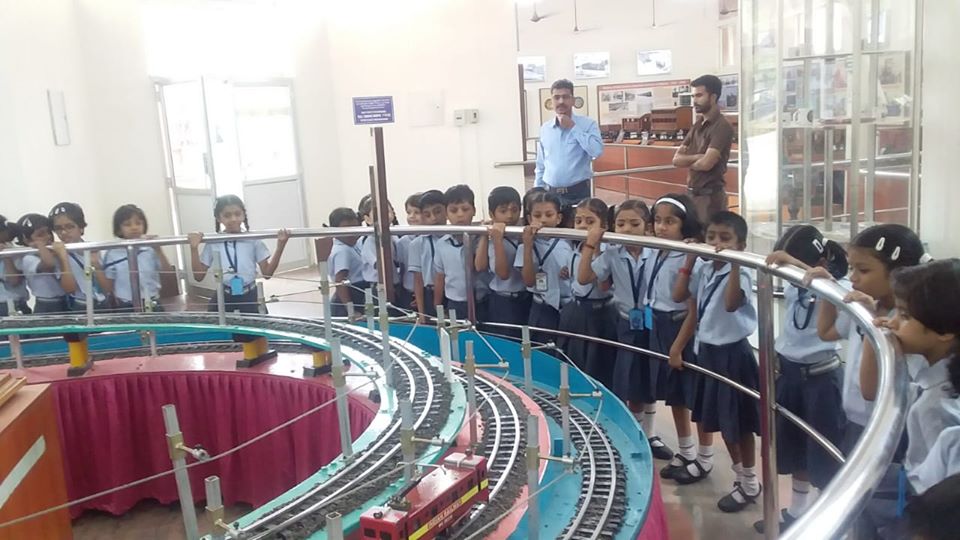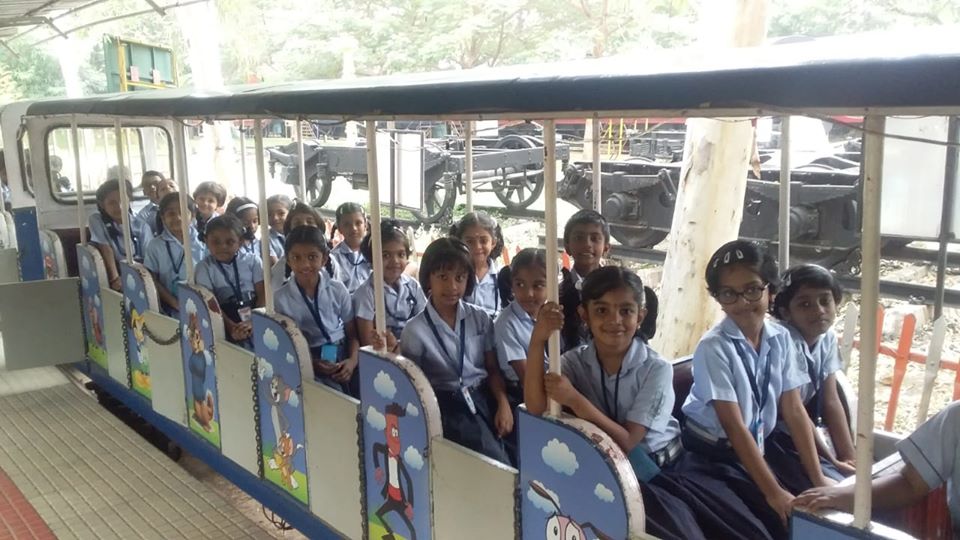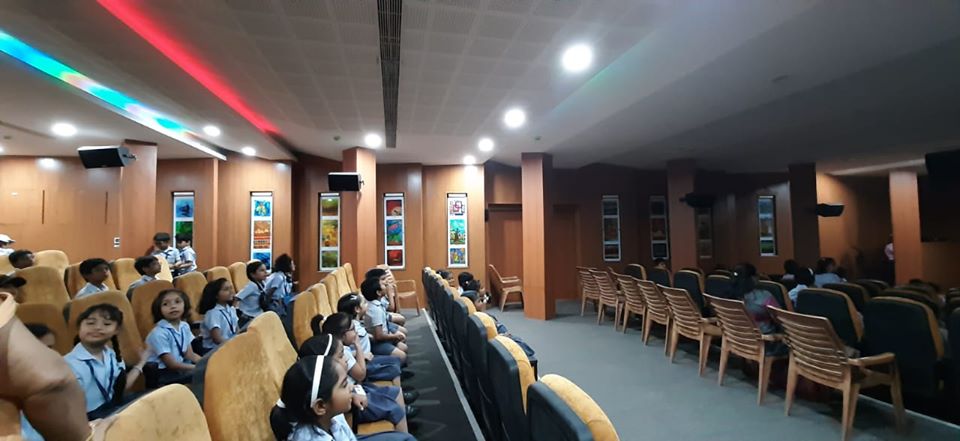 Educational trip – Aavin Milk Factory, Dakshinchitra
As part of our educational trip Class III were taken to Aavin Milk factory at Madhavaram & Ambattur on 19th February and 20th February 2020. It was indeed a remarkable experience for the children.
For them it was an unforgettable experience. There was lot of bonding among the children and the caring and sharing let to better understanding.
Students of Class IV visited Dakshinchitra, on 7th February 2020. Dakshinchitra which means 'picture of the south' is a South Indian heritage village.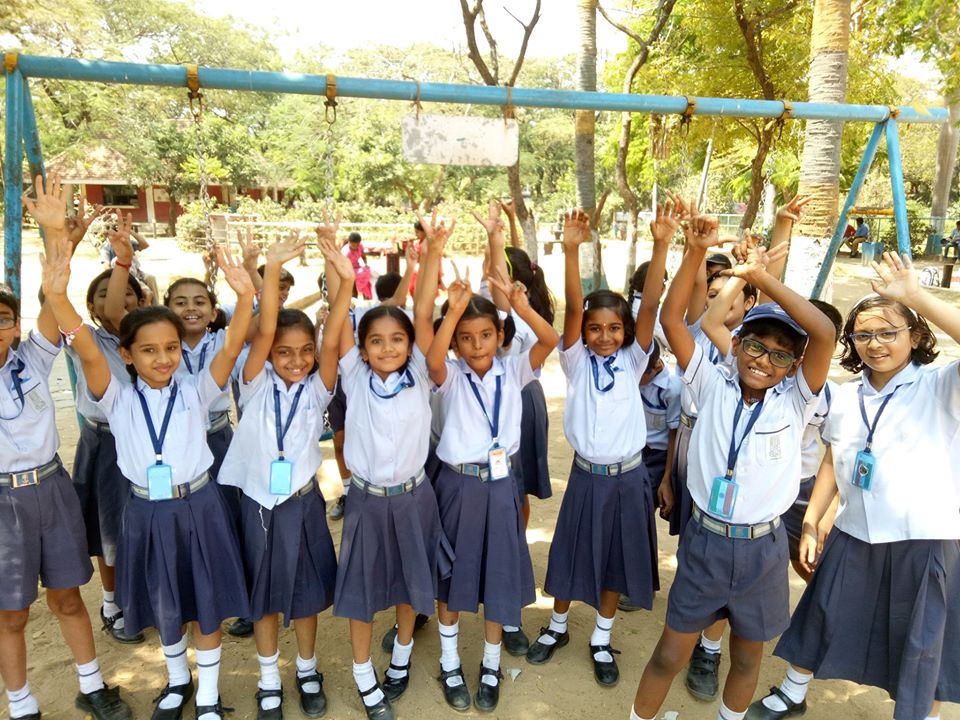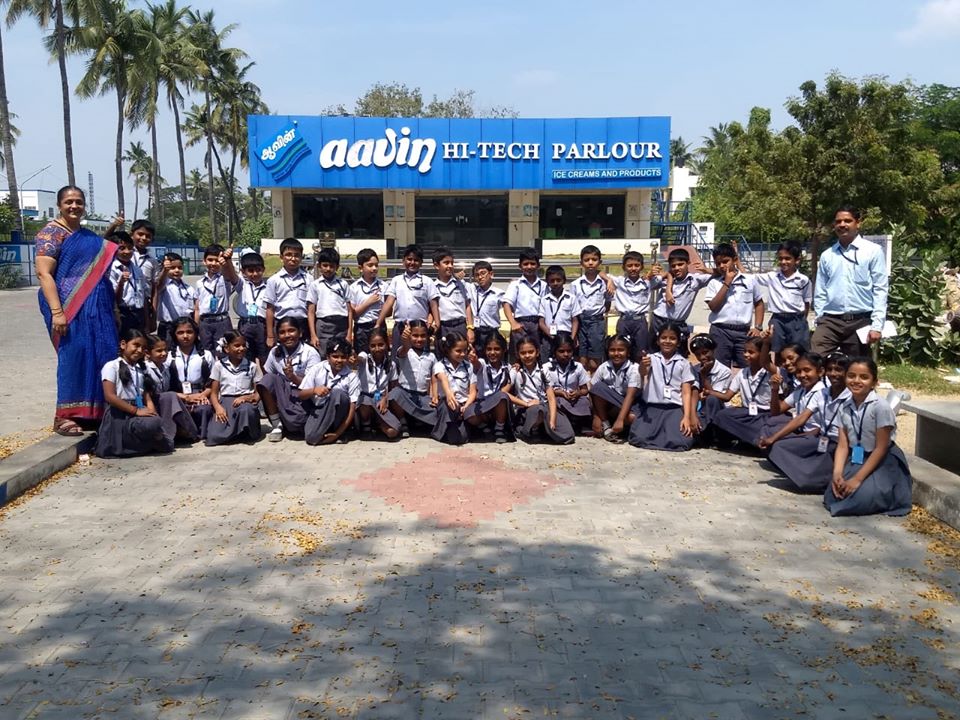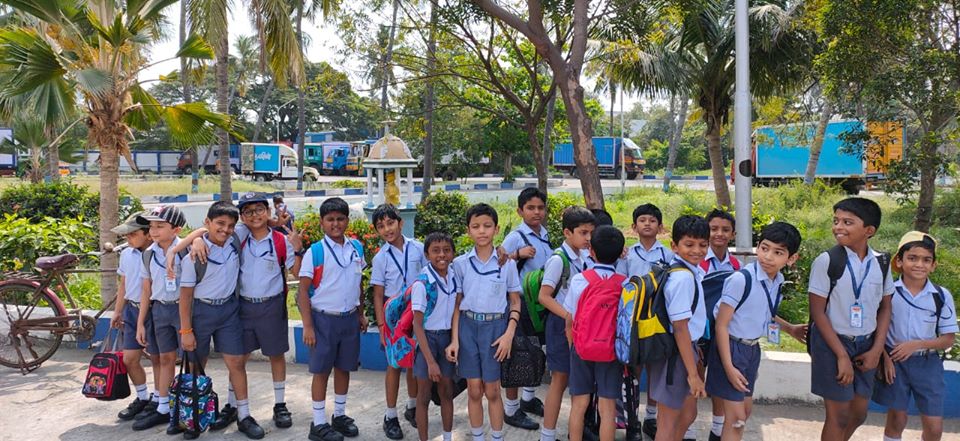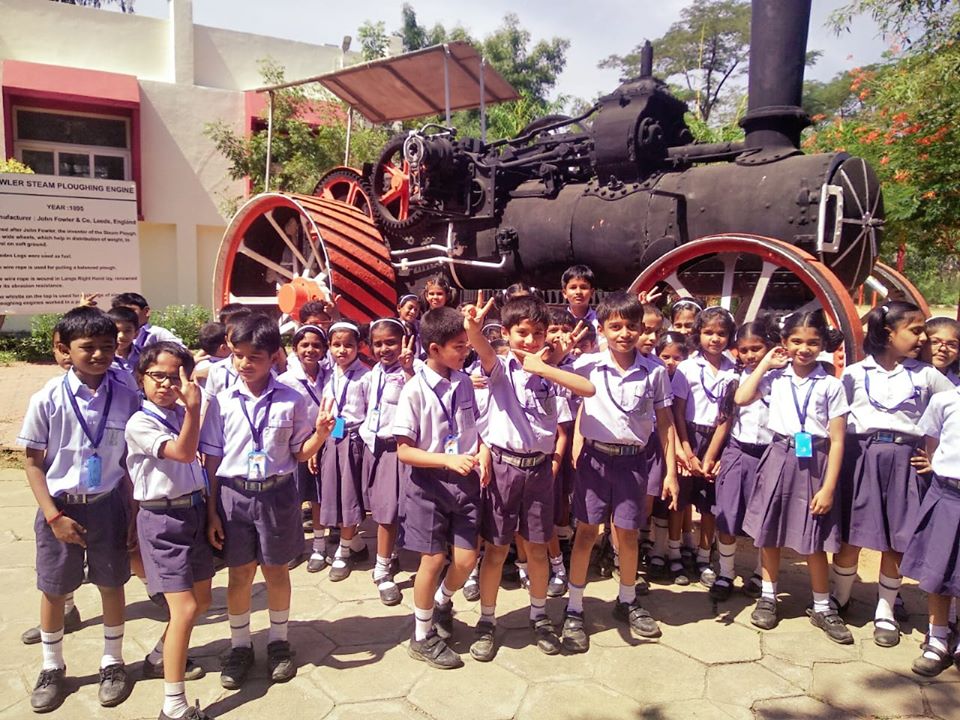 A Trip to the Tip of India
It was a great opportunity for the students of Std VIII to go on a tour to the southernmost tip of India – Kanyakumari. 129 students along with 8 teachers went on a three day tour. They visited the oldest and popular shrines, the Kumari Amman temple and the Suchindram temple. The visit to the Padmanaba Palace and the Tiruparapu waterfalls was a cynosure of all eyes. The sight of the crimson red sky at the time of the setting of the sun was spellbinding. The trip was indeed a great break from the monotonous routine. It was a great learning experience for everyone.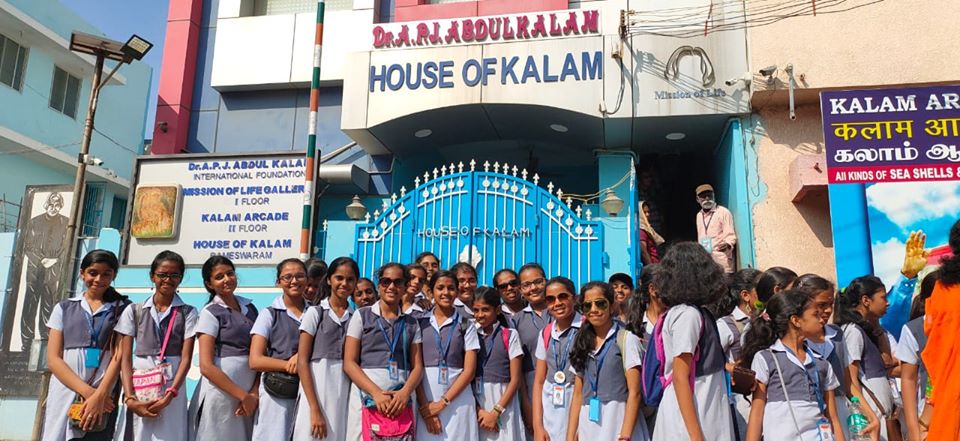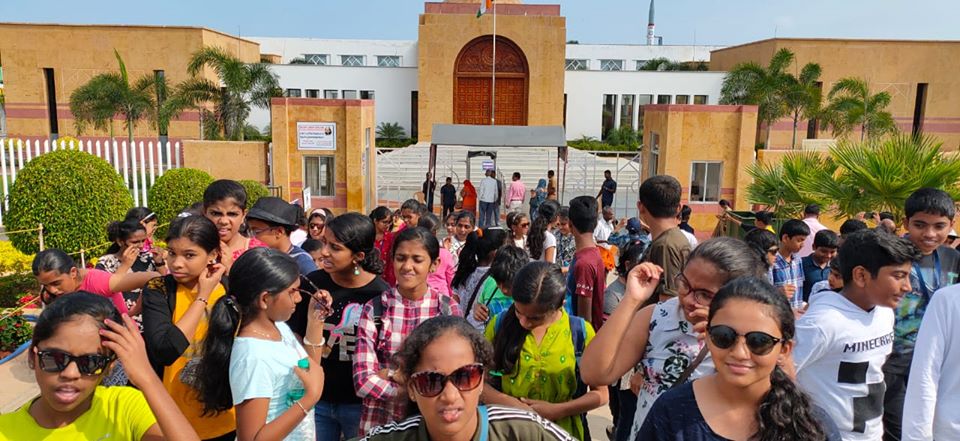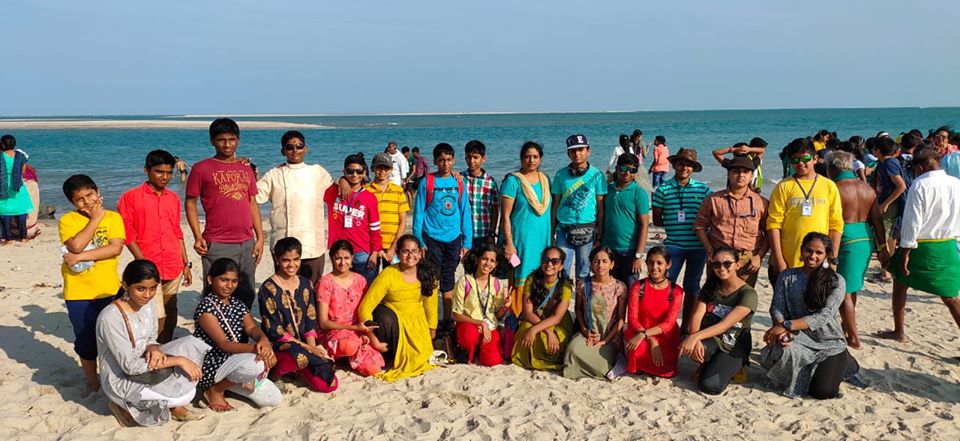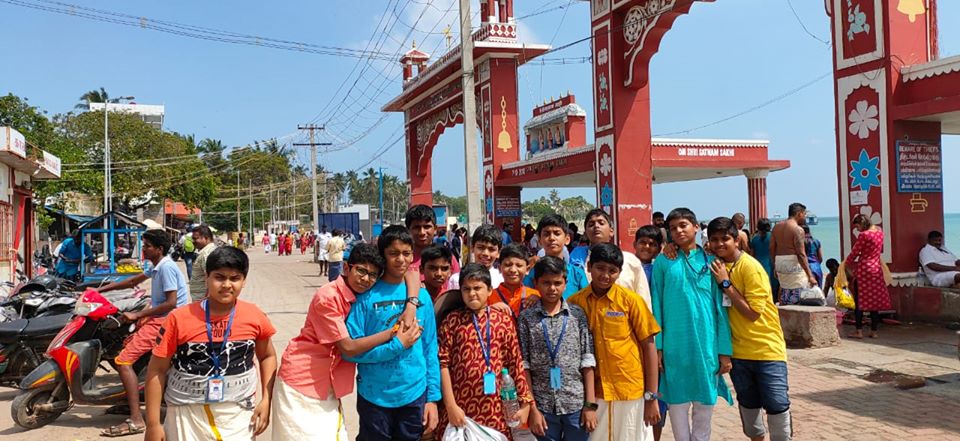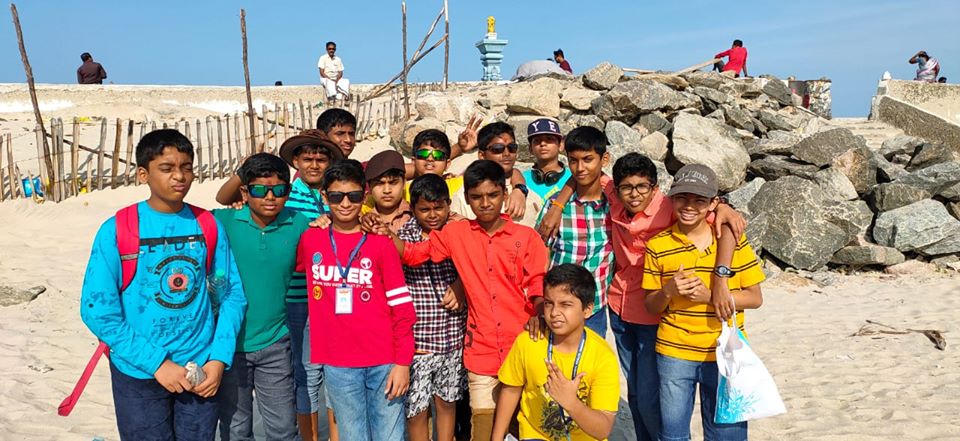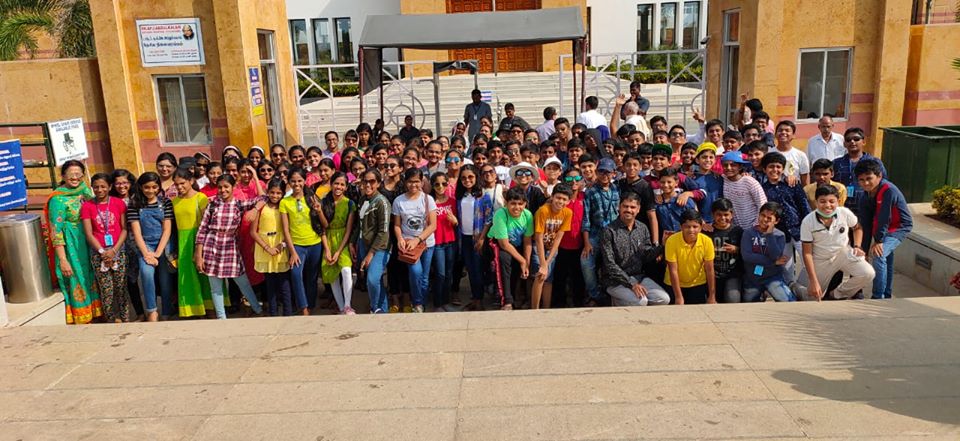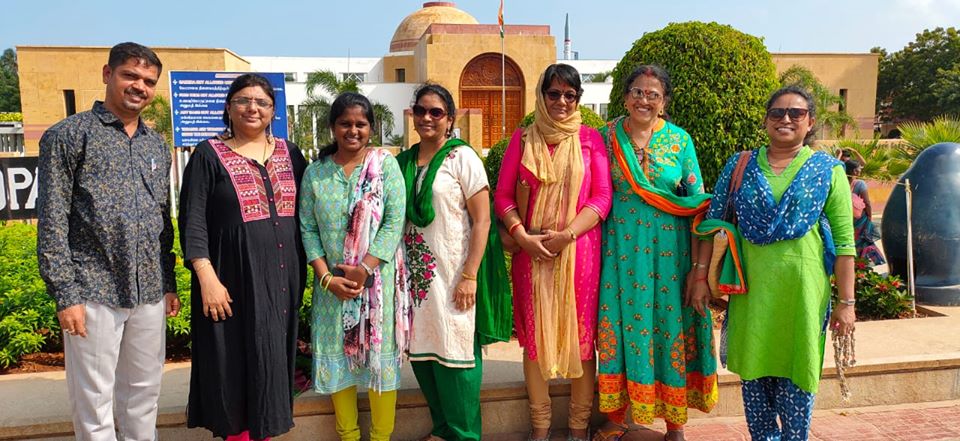 A Trip to Rameswaram
Students of Std VII along with seven teachers travelled to Rameswaram on 2nd February 2020. They visited Agnitheertham and Ramar Paadham, Dhanushkodi and Kothandaramasamy temple. The enchanting wax models in Dr. Kalam's memorial were admired by all the students. They had a view of the Pamban bridge which is an engineering marvel. The next place on the itinerary was the Panchamukha Anjaneya temple where the 'Floating stone' captured everyone's attention. They also visited Lakshmanatheertham, where it is believed that Vibhishana's coronation took place. The last place they visited before boarding the train to Chennai was Dr. Kalam's house and the shopping complex attached to it. It was indeed a memorable, educational and refreshing trip.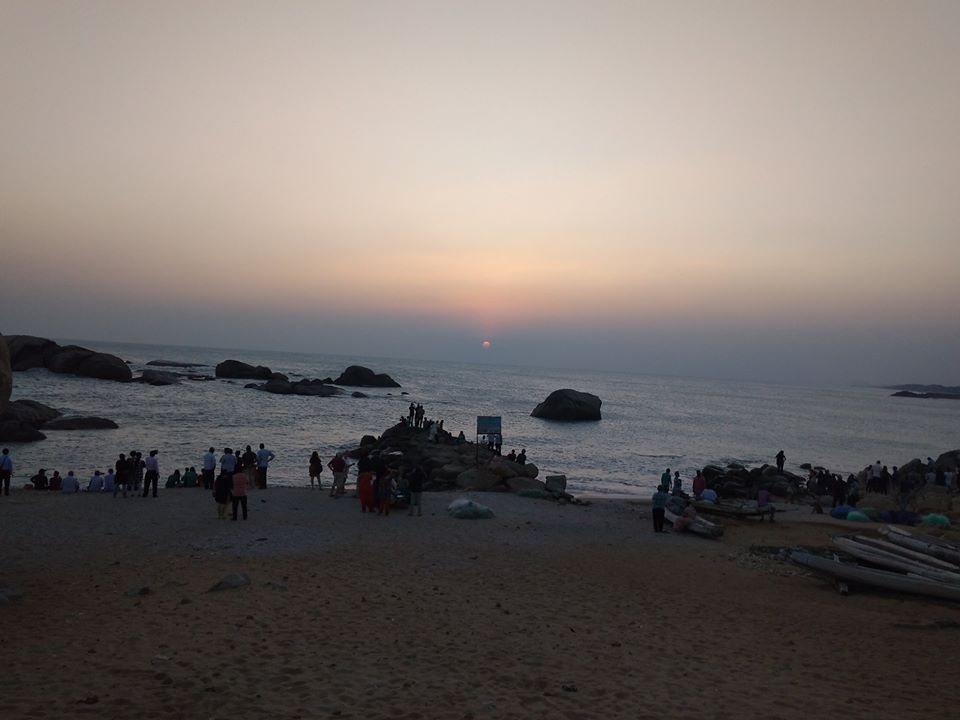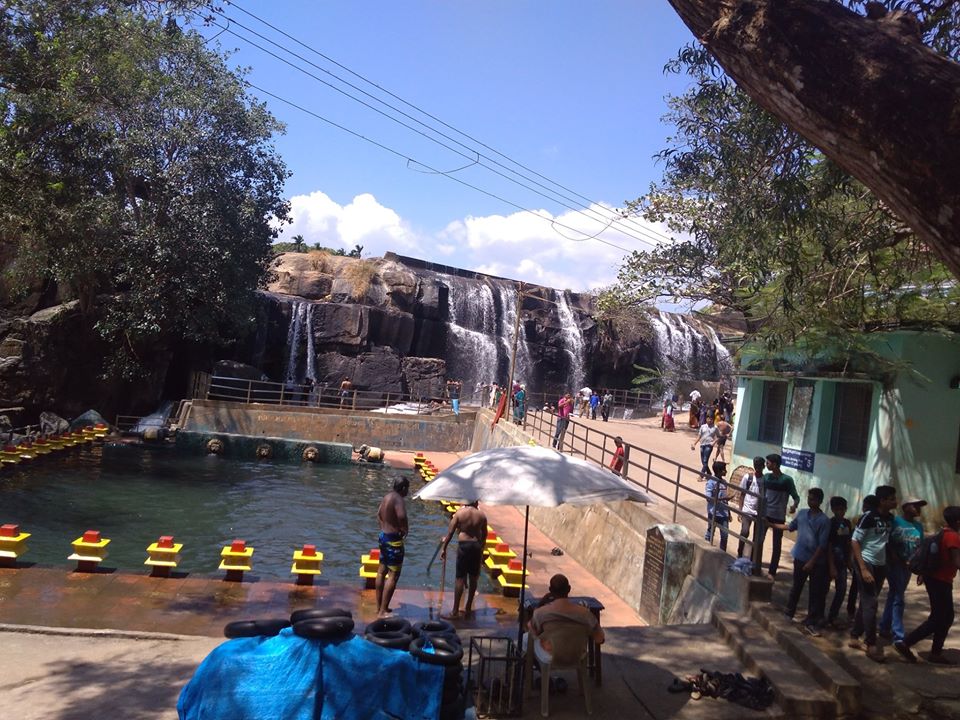 Maha shivarathri Celebration
Students performed pooja along with parents and teachers. Students chanted Shivapuranam and Lingastagam. The Panchakshram, 'Om Namashivaya' reverberated in the school spreading divinity in the campus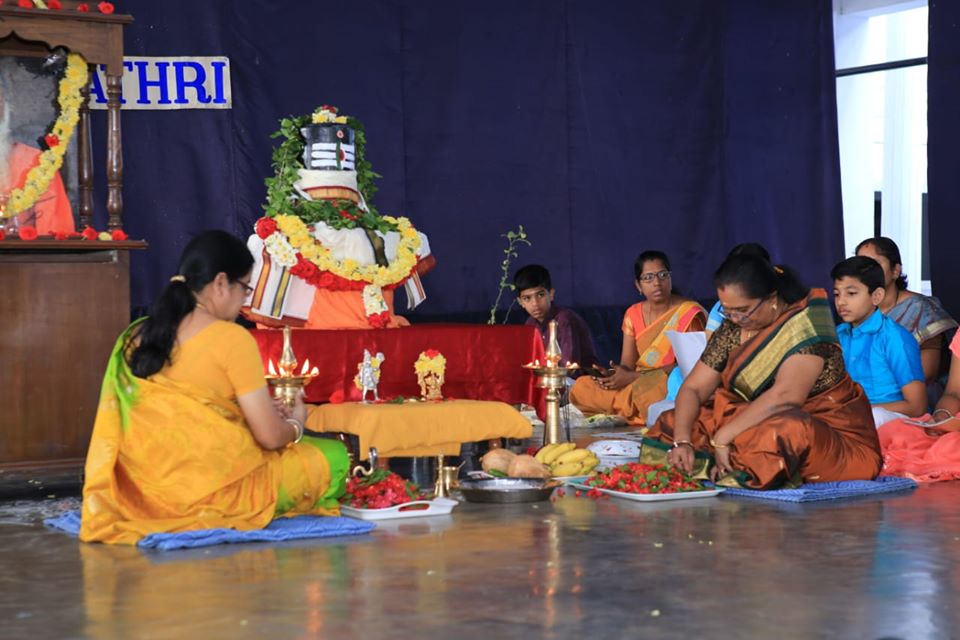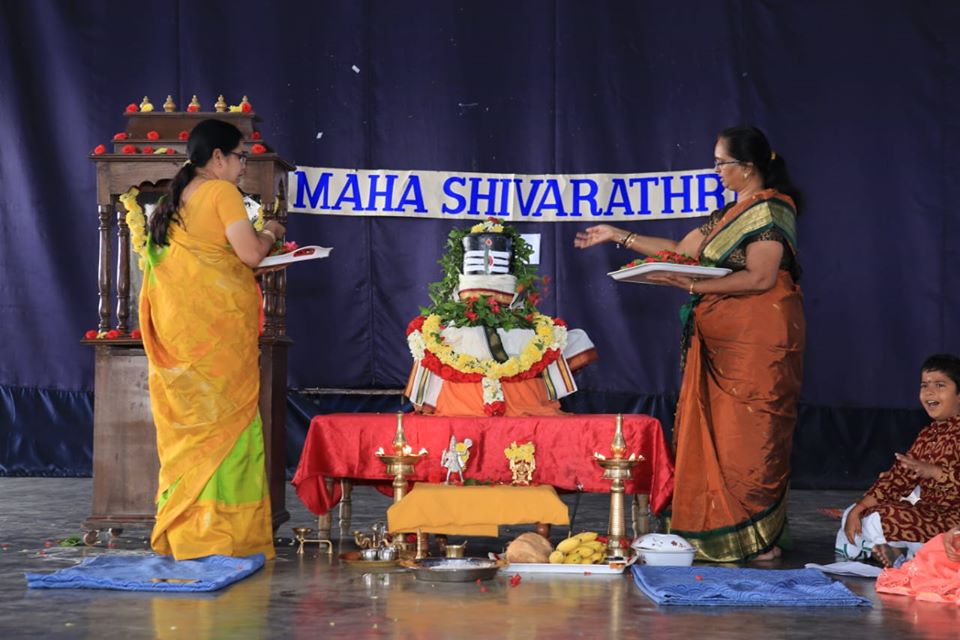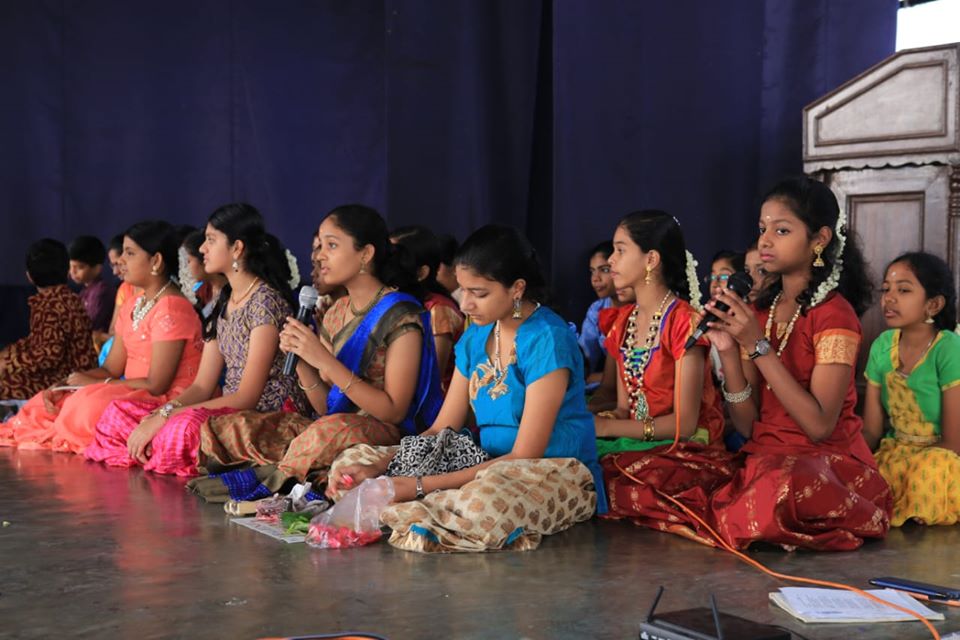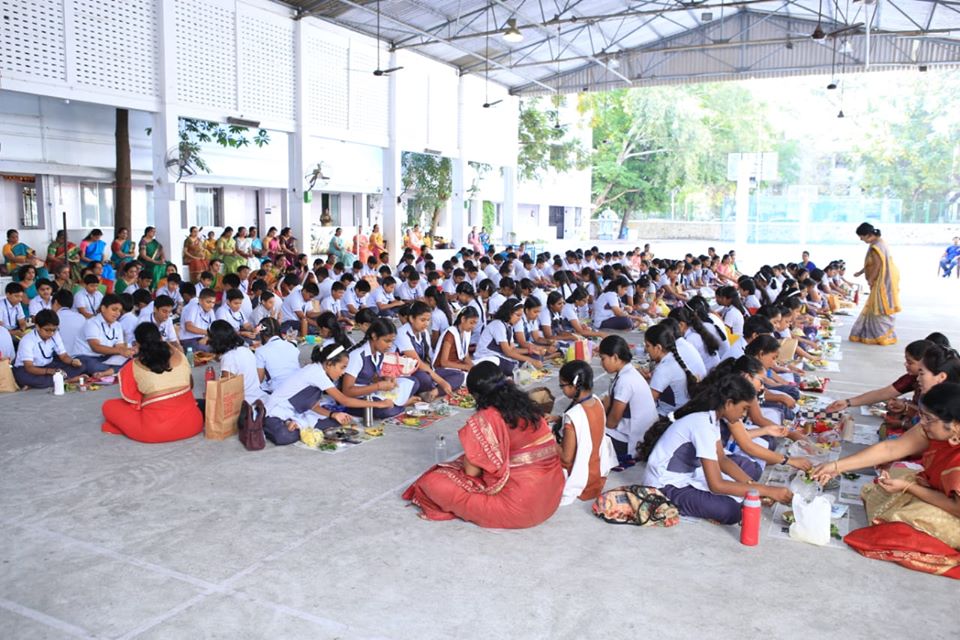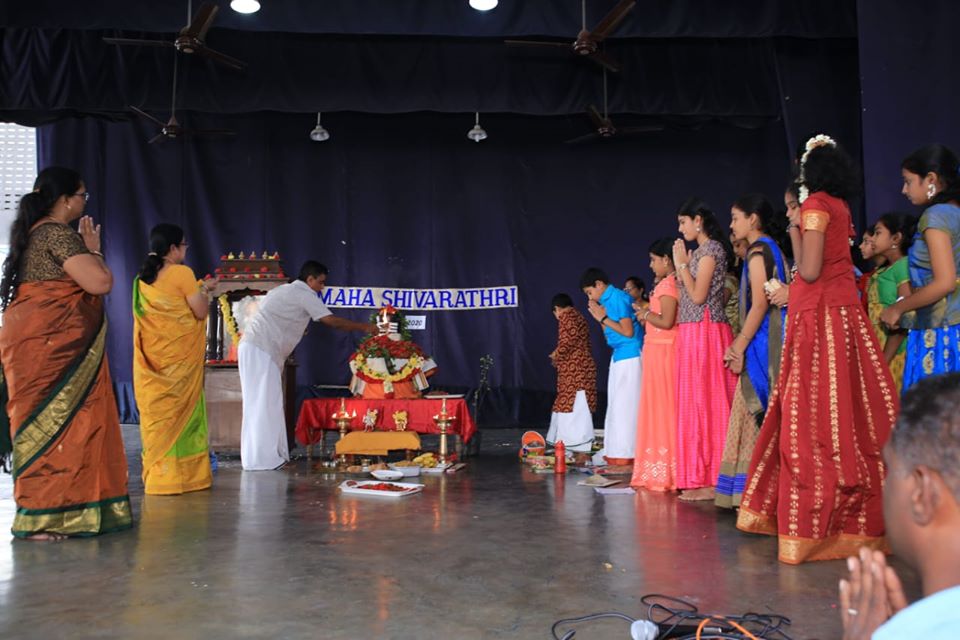 CCA Prize day
Our Vidyalaya's 30th CCA Prize day was celebrated on Tuesday, the 25th of February 2020 in our school decennial auditorium. The Chief Guest was Shri Akash.U, MBA, PGDM, CFP an alumnus of our Vidyalaya , who is currently the Vice President of HSBC. Smt Sasikala Senthilkumar , CCA in-charge teacher read out the CCA report. This year the overall CCA trophy was bagged by Ganga House.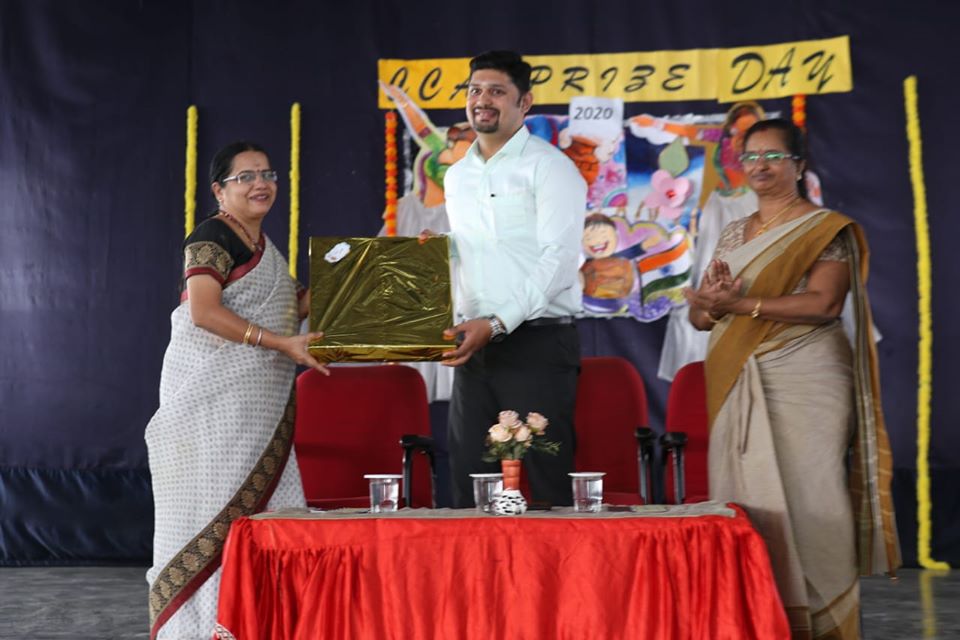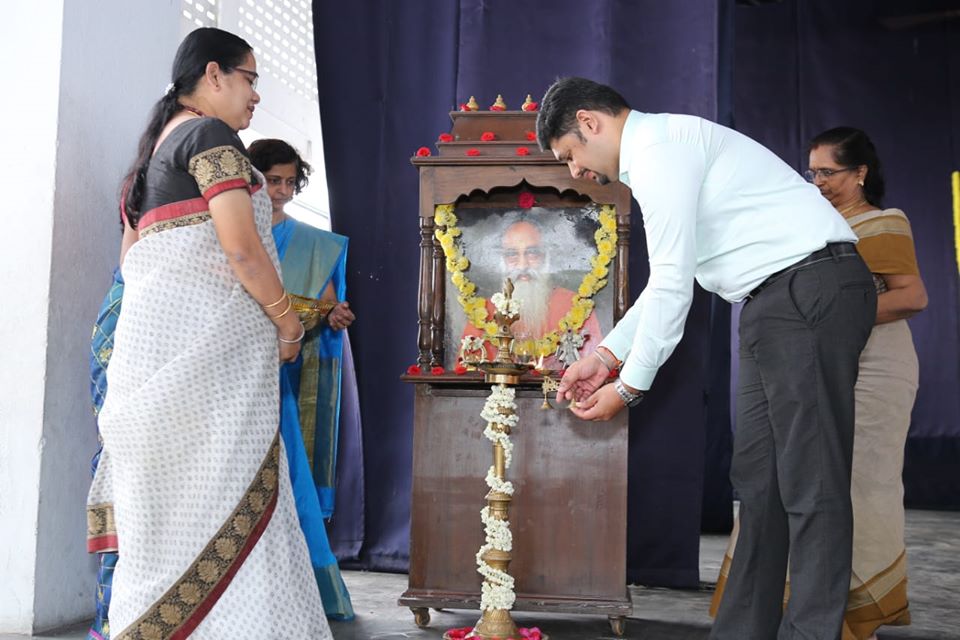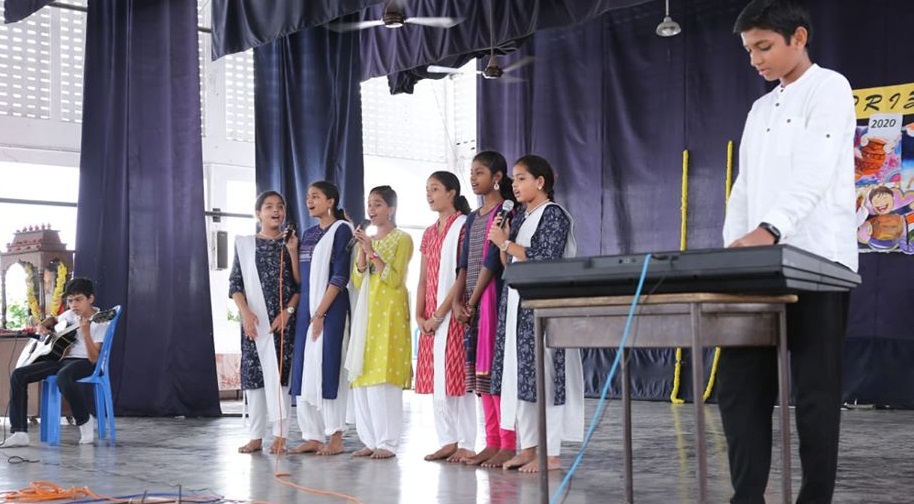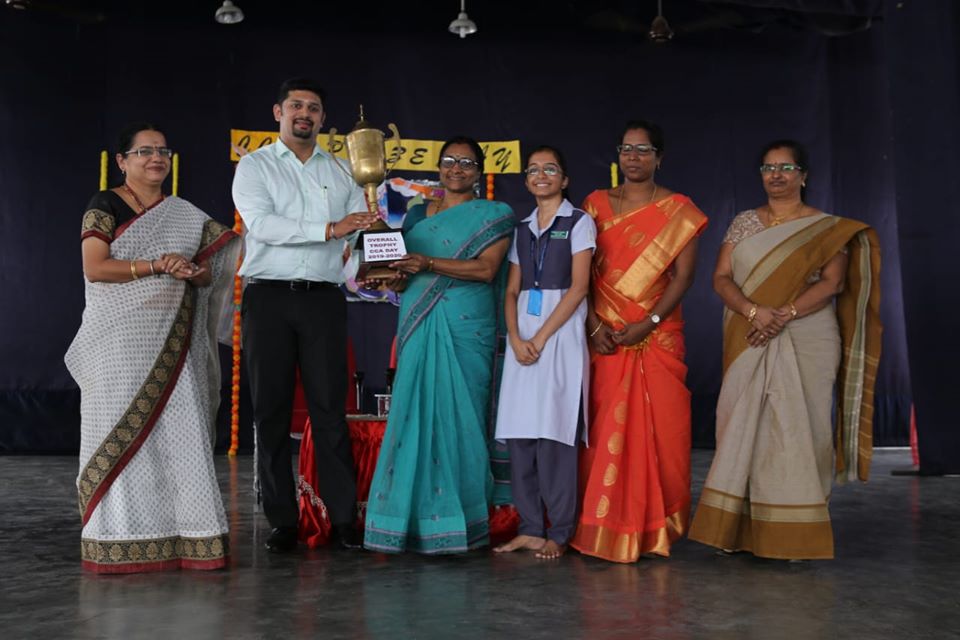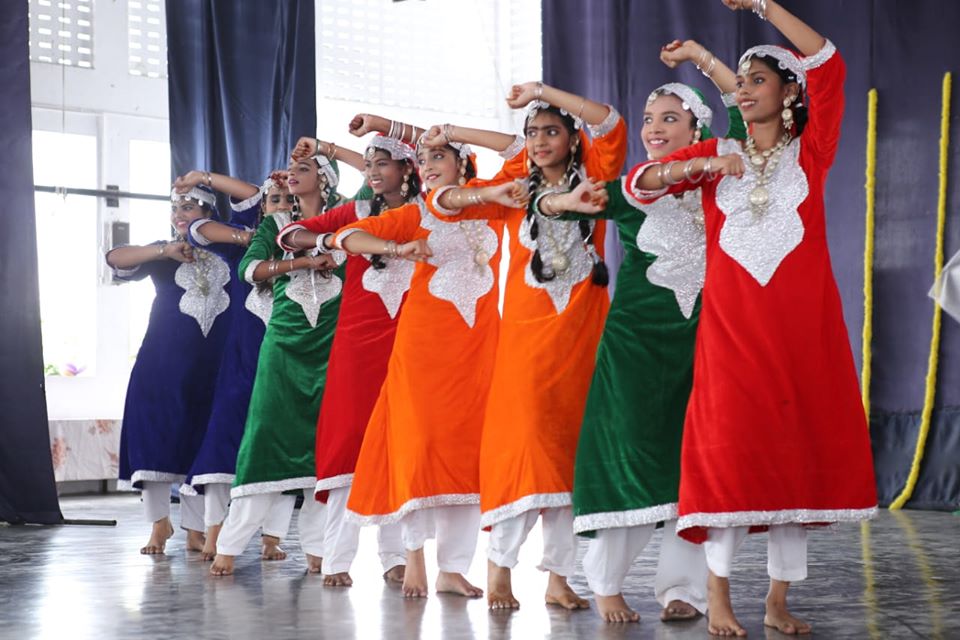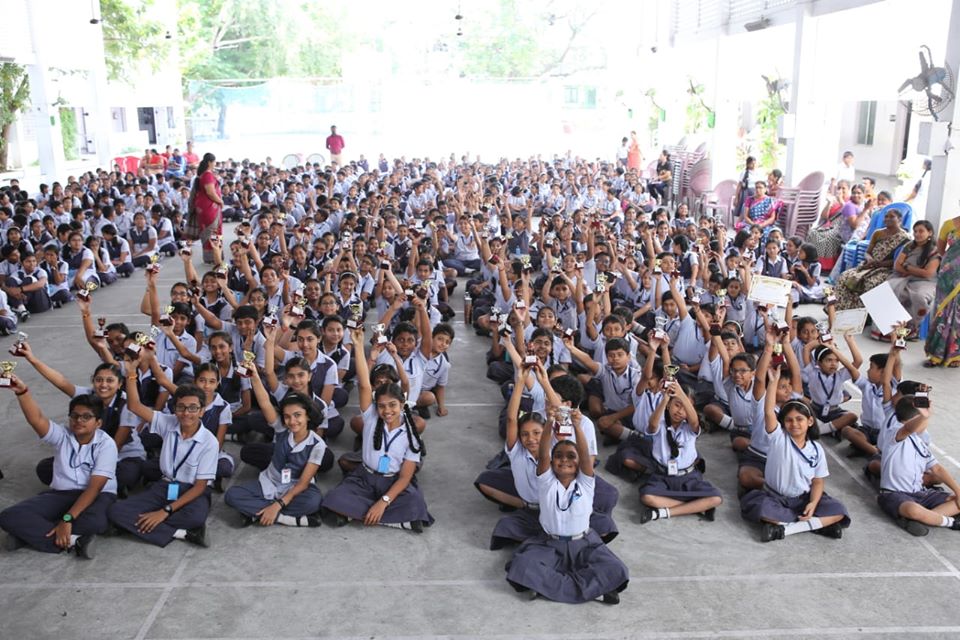 Farewell
The farewell to Std XII students by their Juniors brought a feeling of nostalgia and camaraderie among the 12th graders. They were each given a memento which was a picture of their uniforms framed, which would always remind them about the school which cared and nurtured them.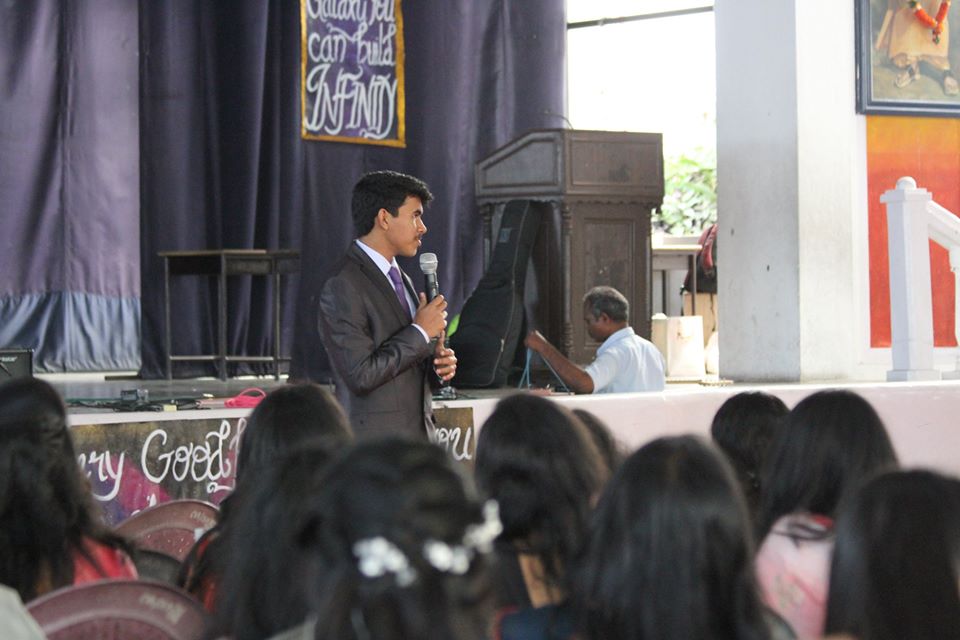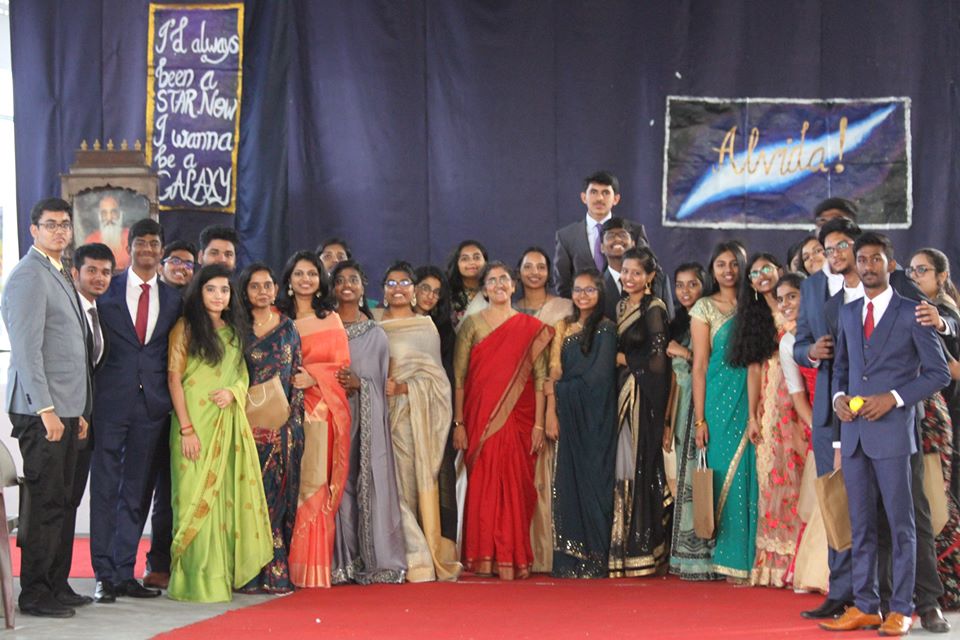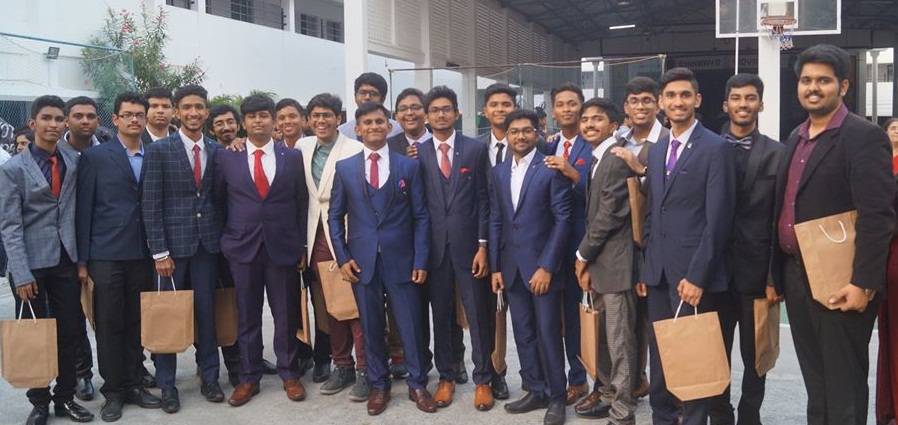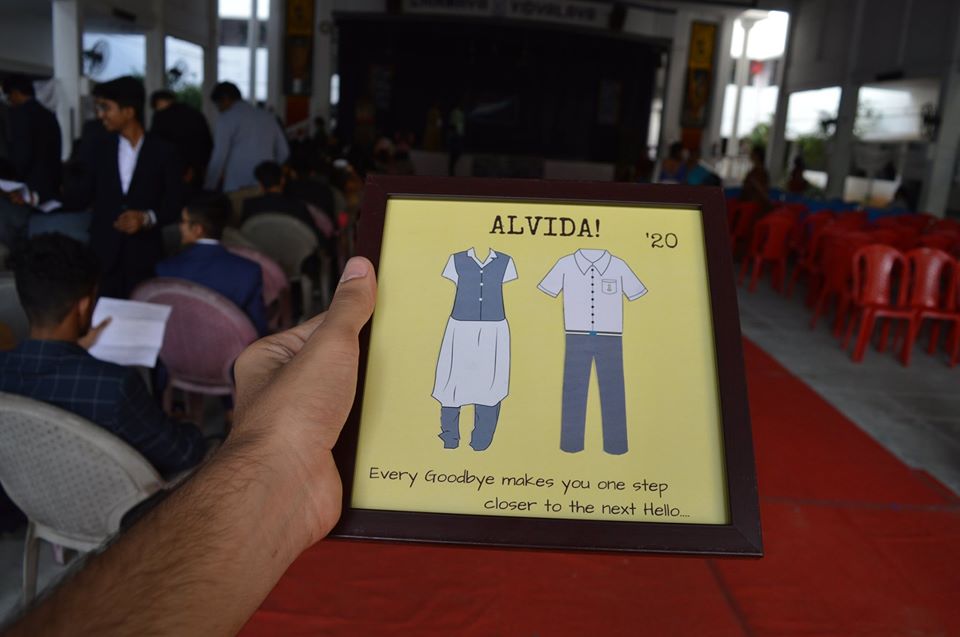 National Science day
National Science day was celebrated in our Vidyalaya on the 28th of February to commemorate the discovery of the Raman effect. Students and teachers of Math and Science departments put in their joint effort in conducting this. The Chief Guest for the occasion was Mrs. Sangeetha Sathyanarayanan M.Sc, M.Phil (Bio-Chemistry), M.Sc.(Psychology) who is an Asst Professor in the PG and Research dept of Bio-Chemistry, D G Vaishnav College.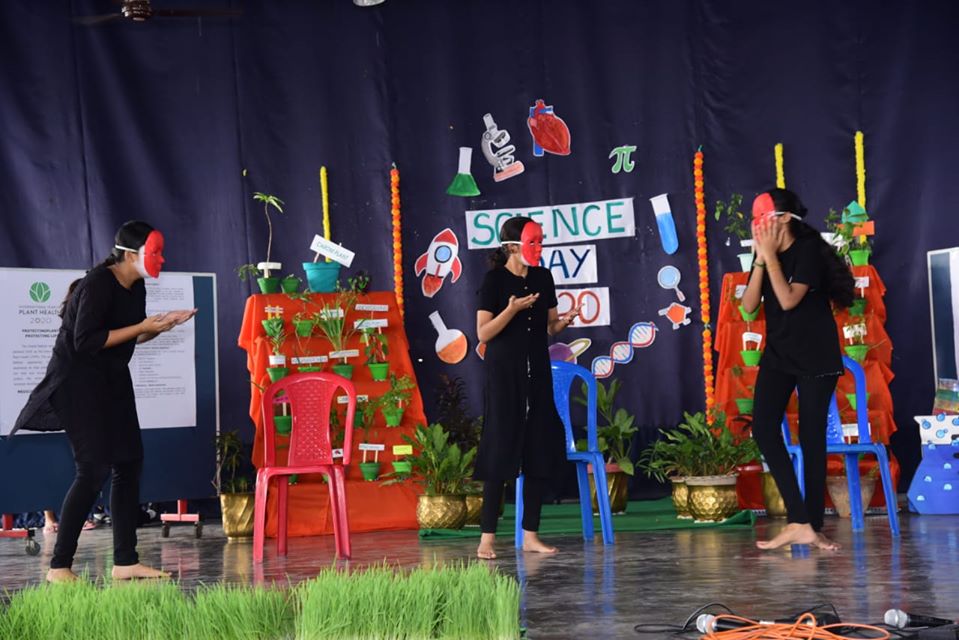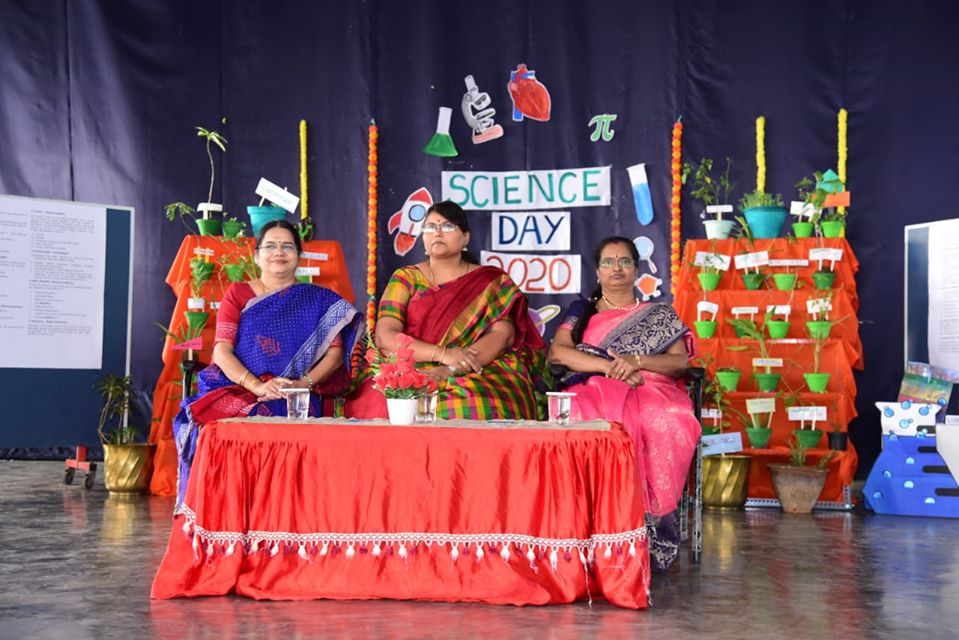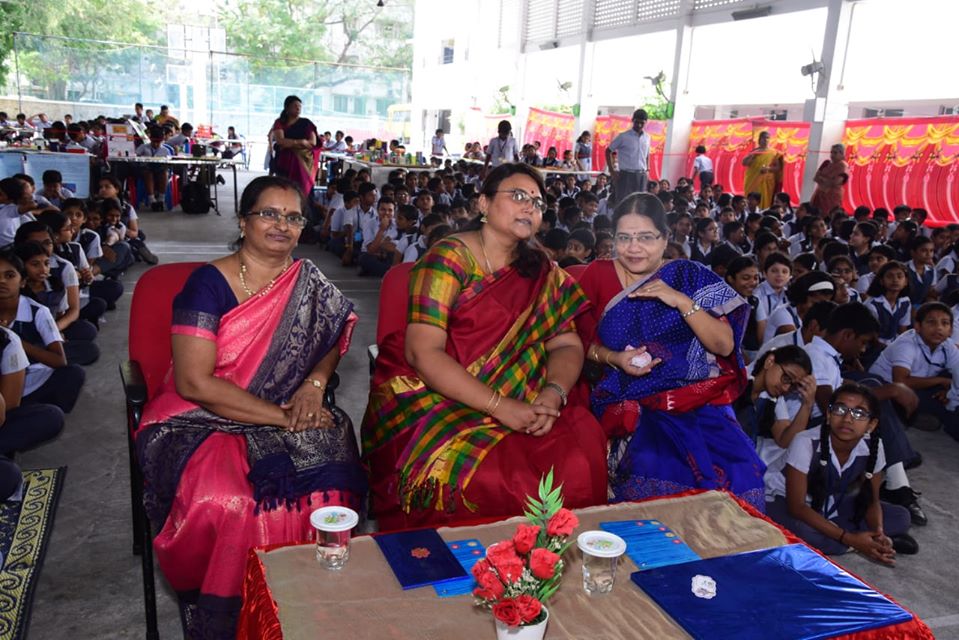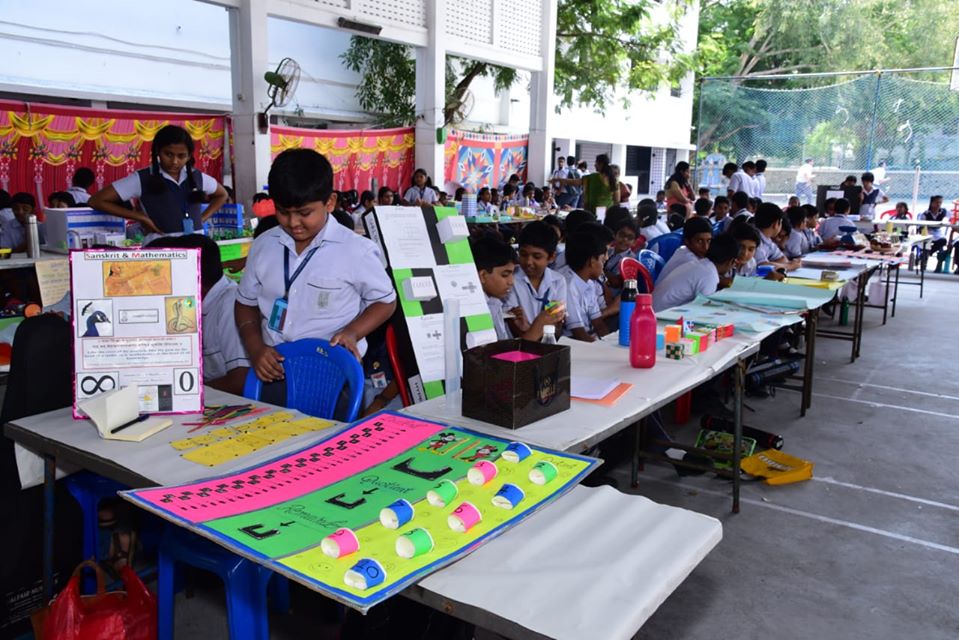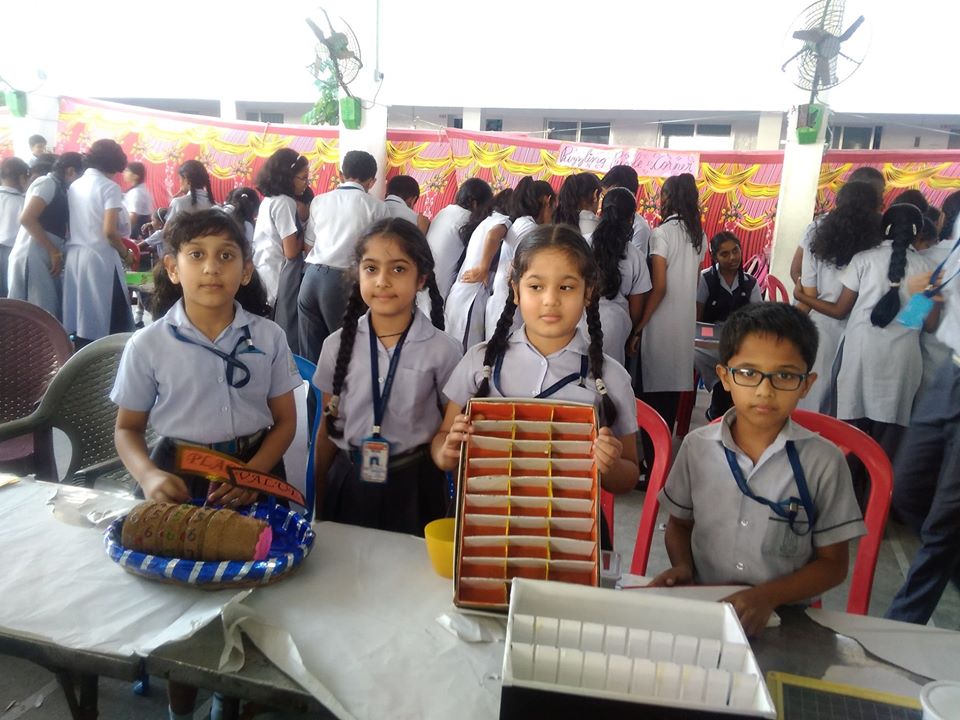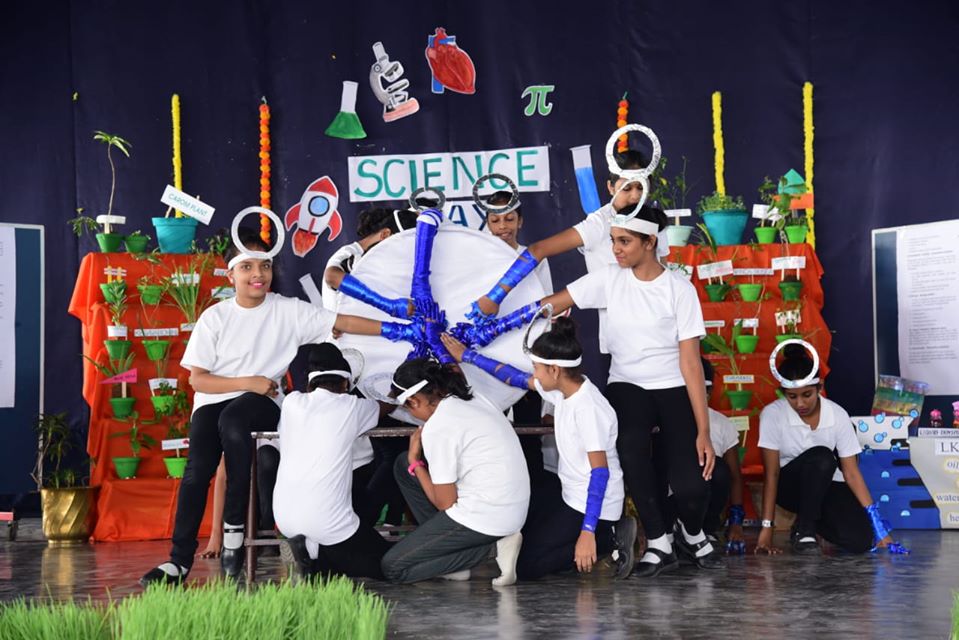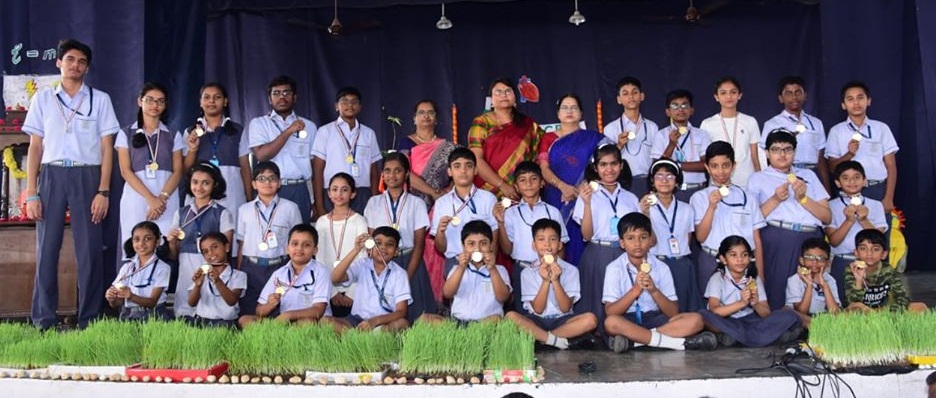 Bharat Scouts and Guides - Ellen Sharma camp site, Shollinganallur
The Bharat Scouts and Guides organised a seven day camp at "Ellen Sharma camp site, Shollinganallur. Four teachers of our Vidyalaya attended the flocks and Guides Adult Training Programme from 14.12.2019 to 20.12.2019 .Various activities related to the Scouts and Guides were taught. They successfully completed the basic course and received the certificates from the Bharat Scouts and Guides.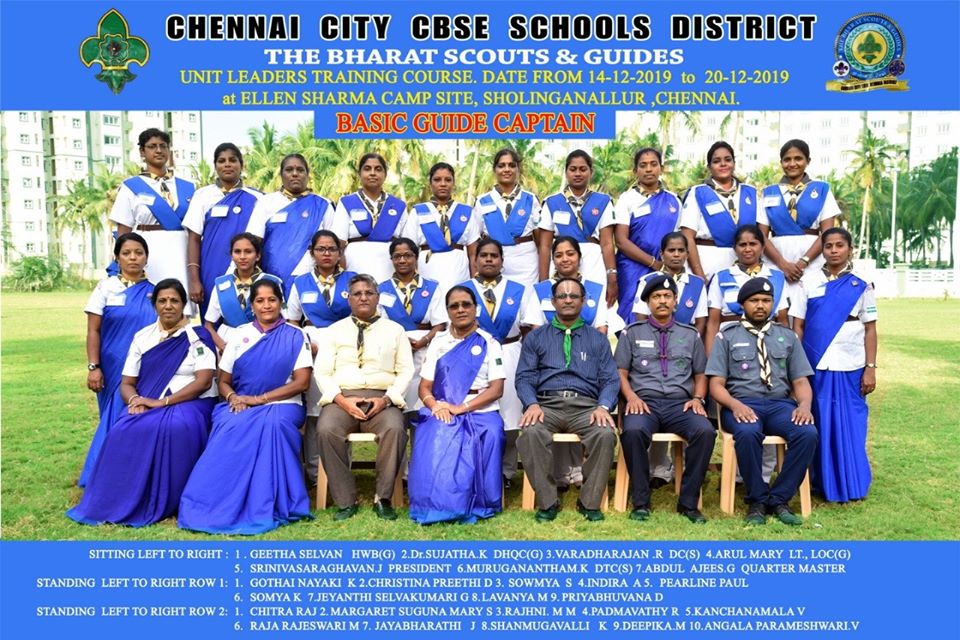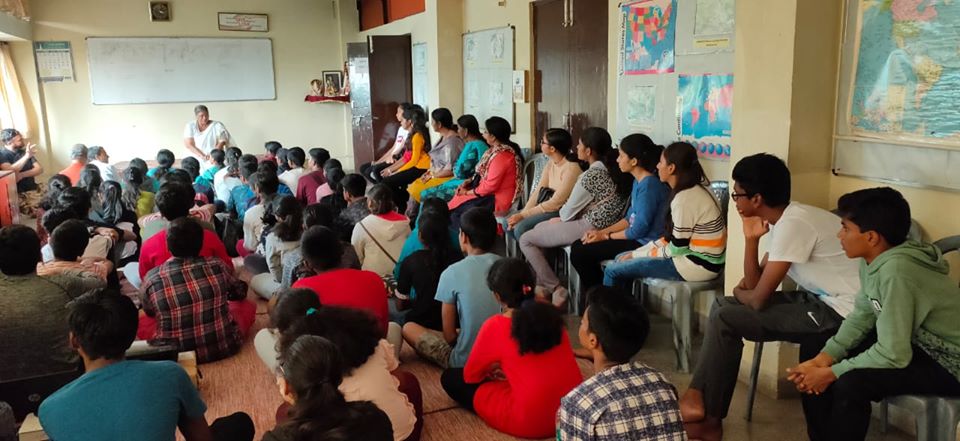 Republic day
The 71st Republic day was celebrated on 26.01.2020 with patriotic fever and zest. The Chief Guest Shri K Gnana Desikan IAS (retd) and Shri G Anand Babu (Inspector of Police) were welcomed by the Bulbuls with their flock song and dance.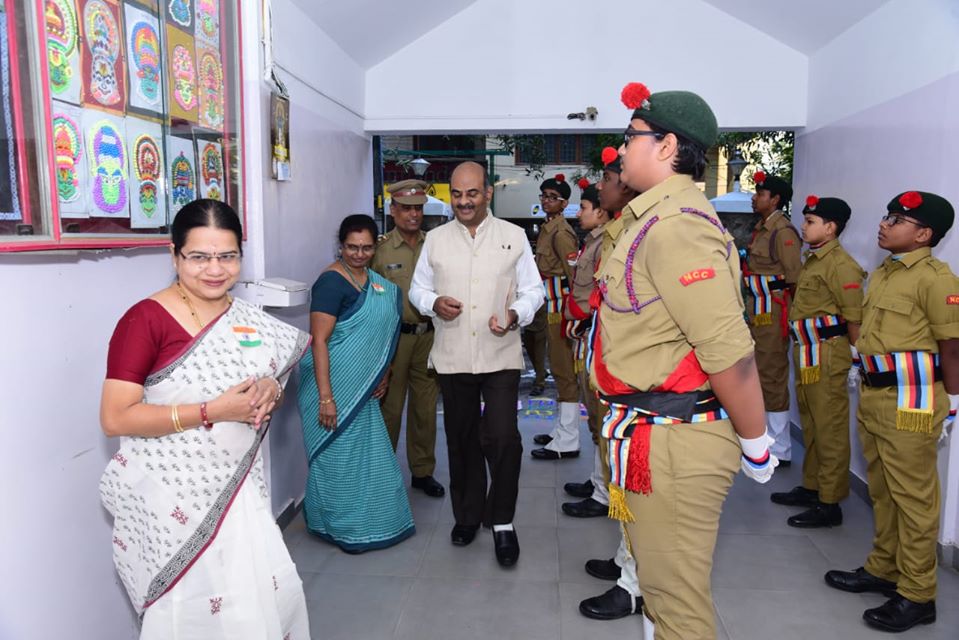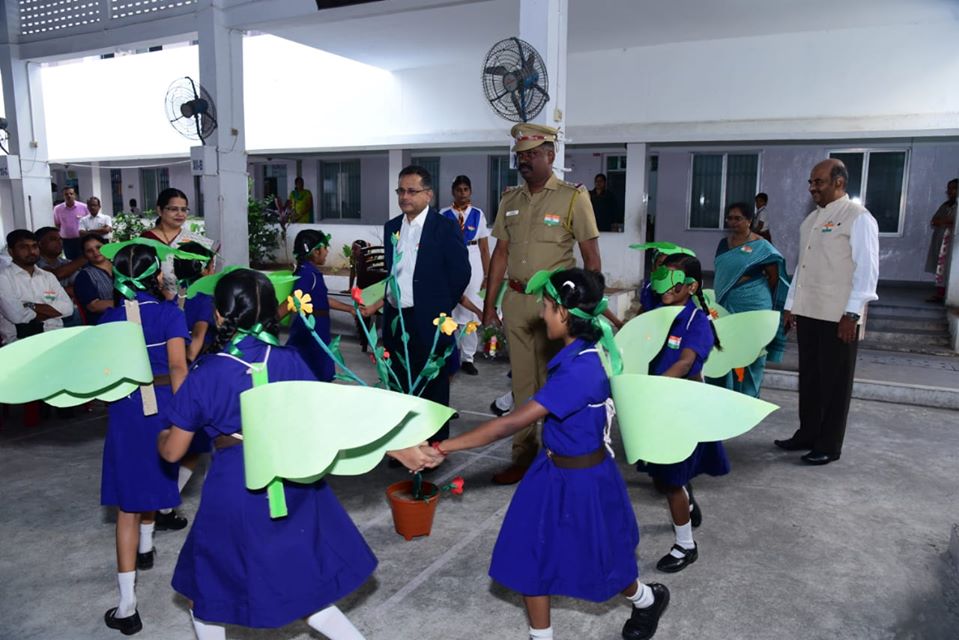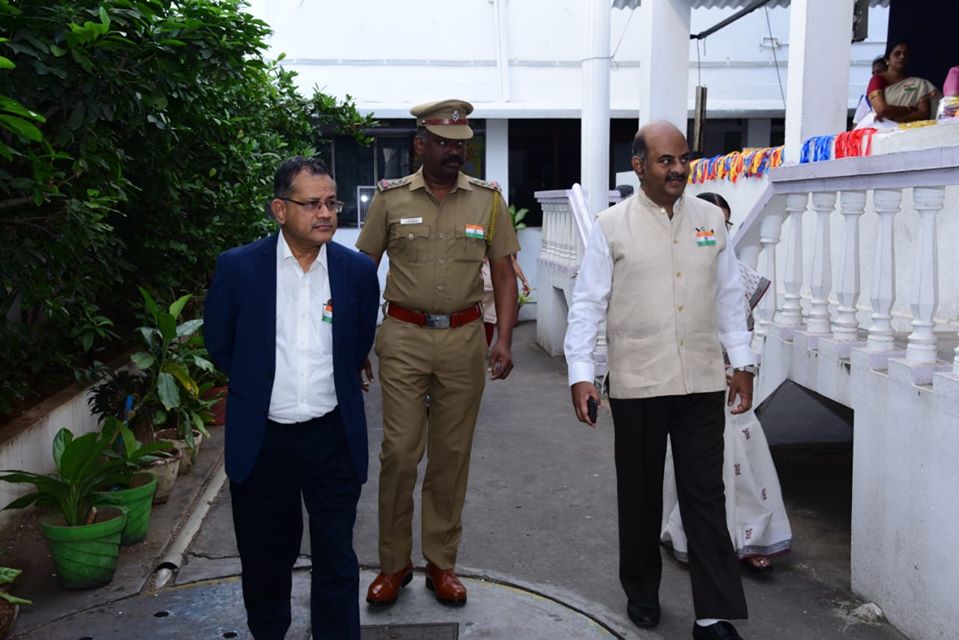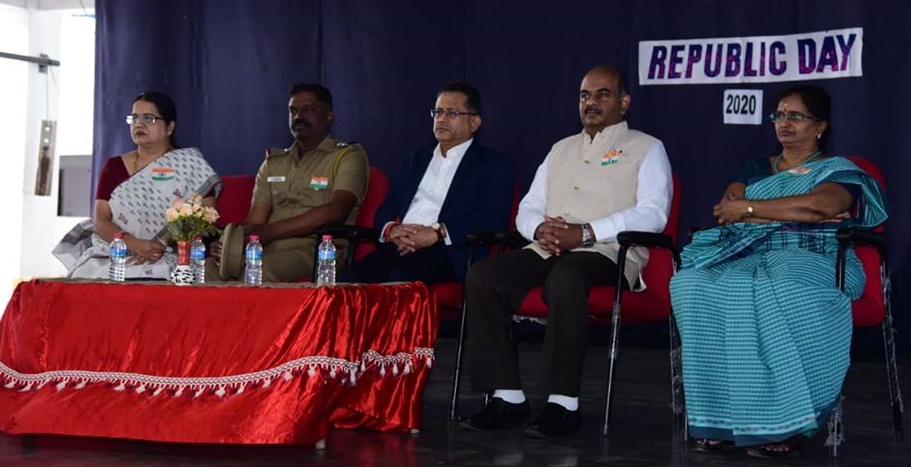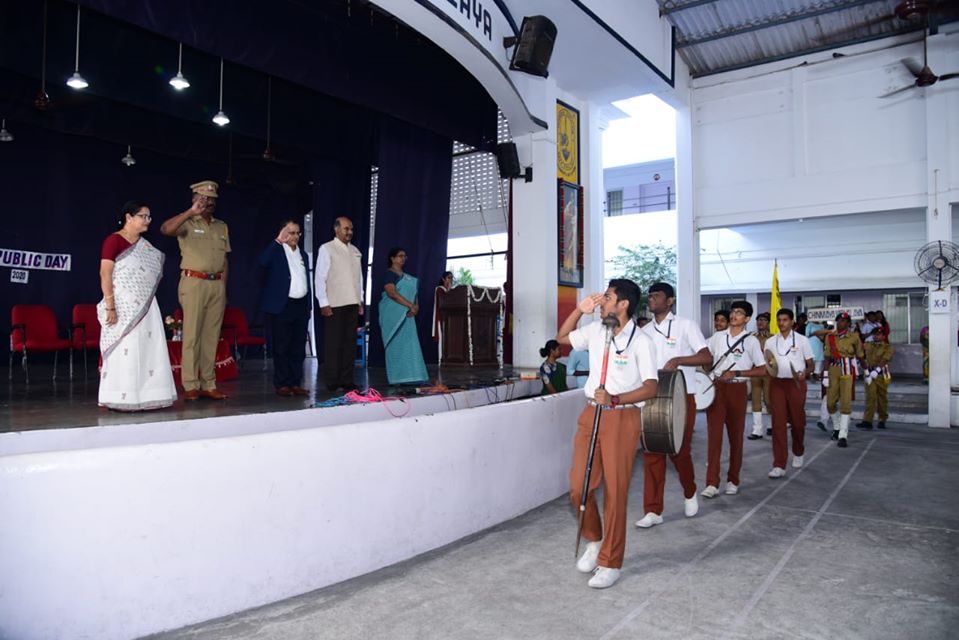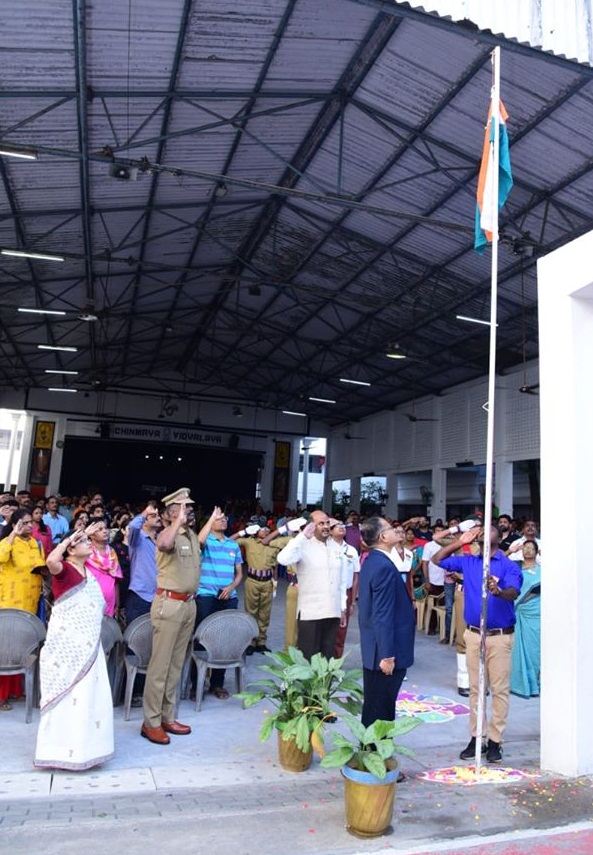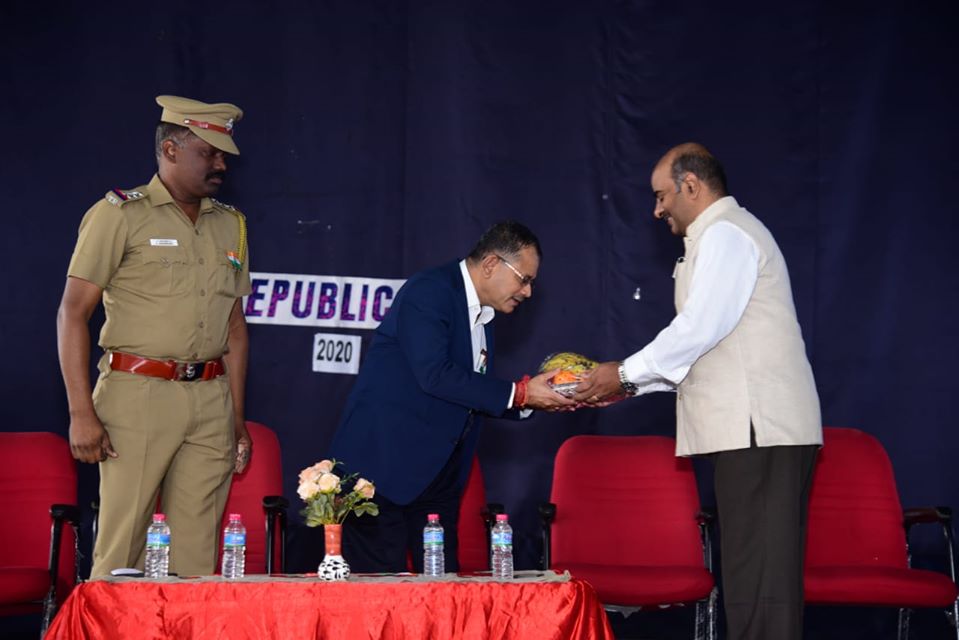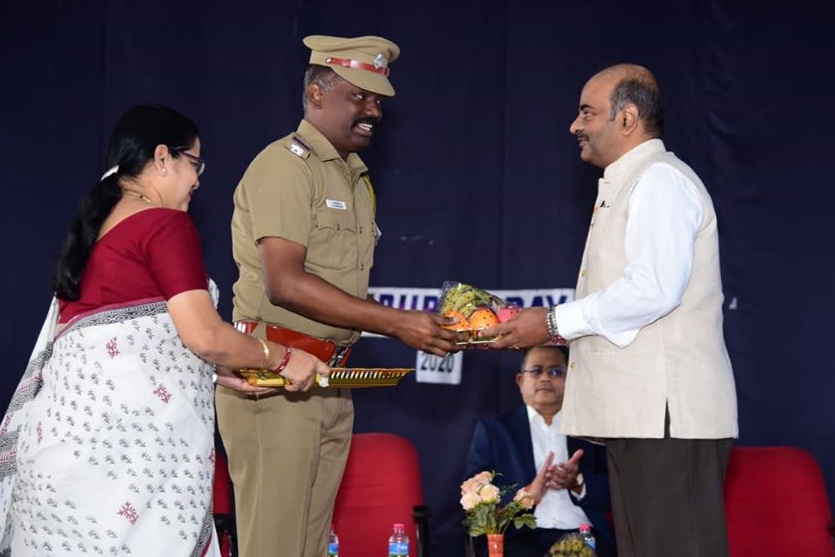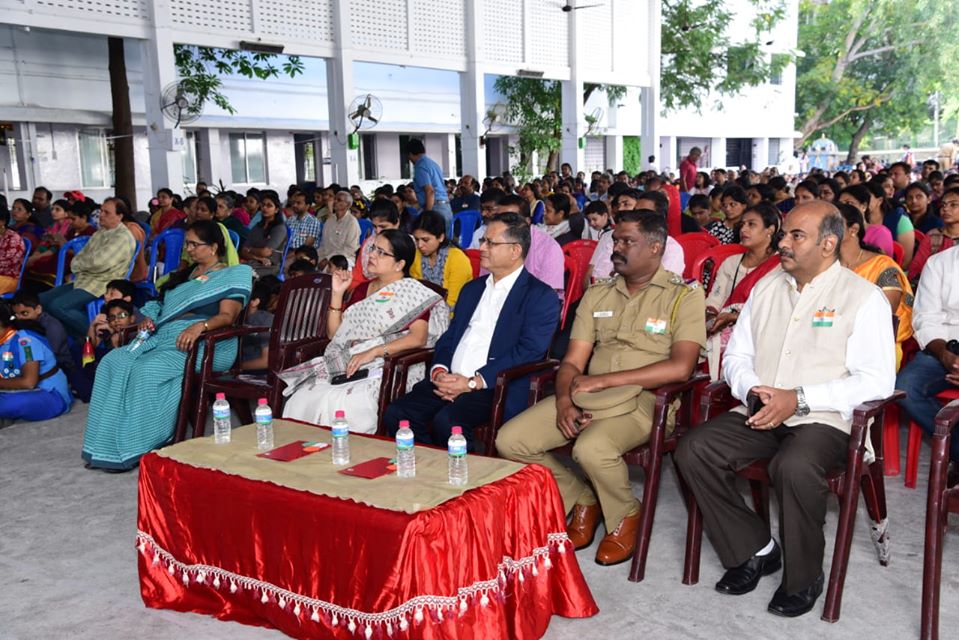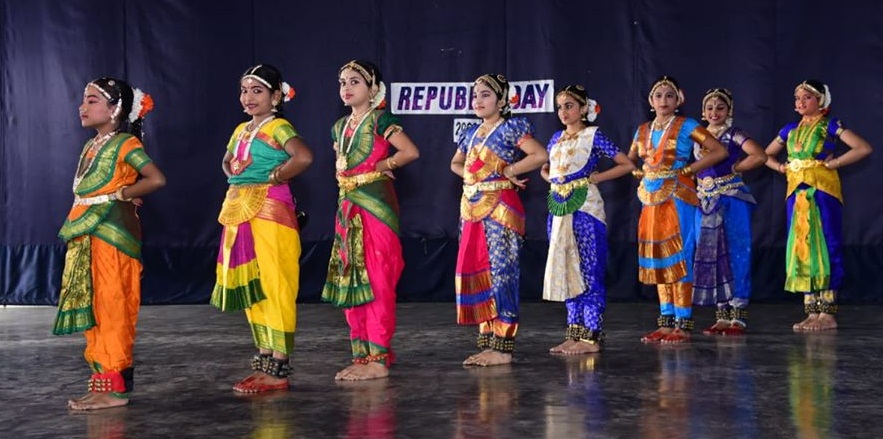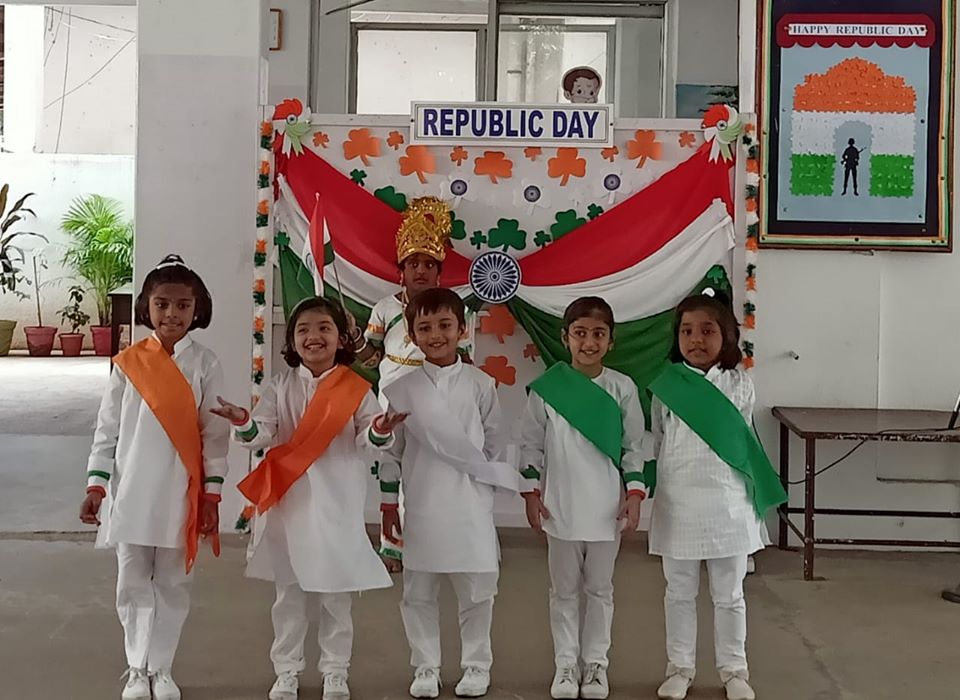 BOOK READING DAY
Chinmaya Vidyalaya Annanagar, celebrated "BOOK READING DAY" on 23.01.2020 (Thursday) to inculcate the habit of book reading in the children. The programme started at 11.00a.m with an Oath taking. The oath was read by Shishira Srivatsav of VII A. The Principal, Vice- Principal, teachers, students from K.G to 12th STD, the non-teaching staff and also the service staff actively participated by reading a book at the specified time. Everybody enjoyed the reading session.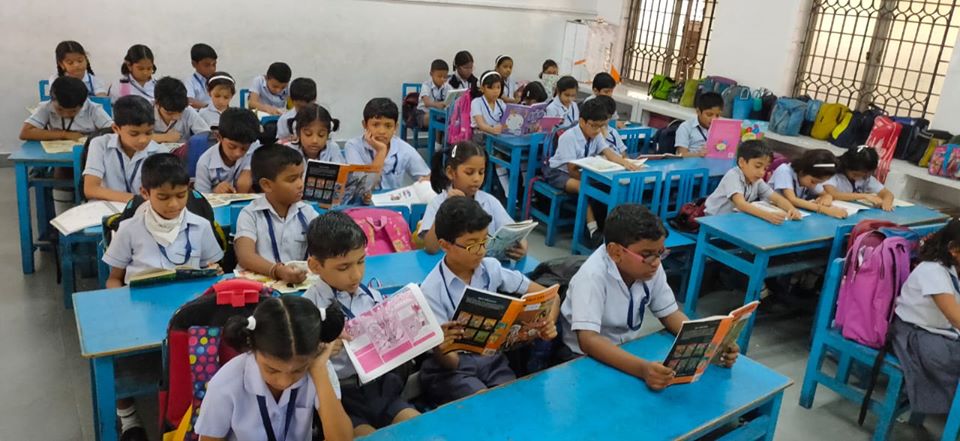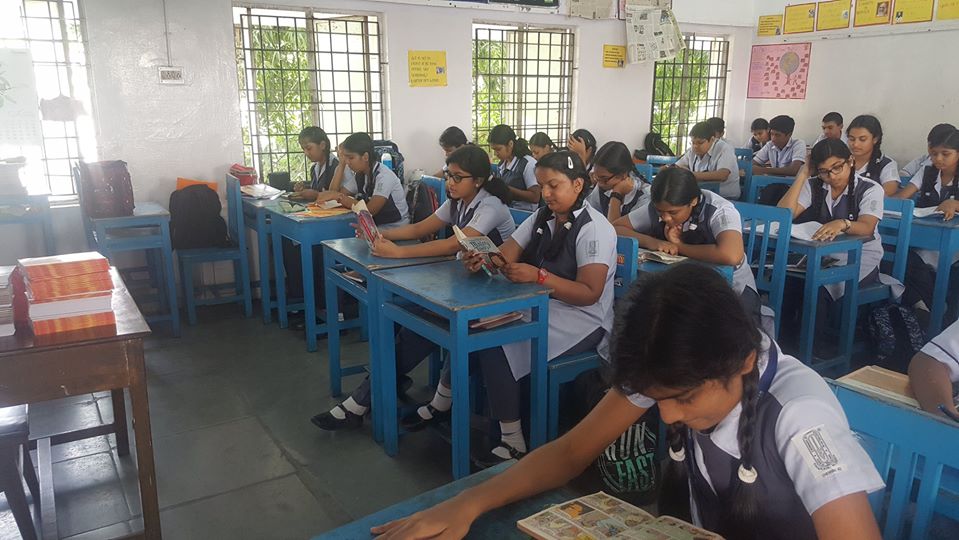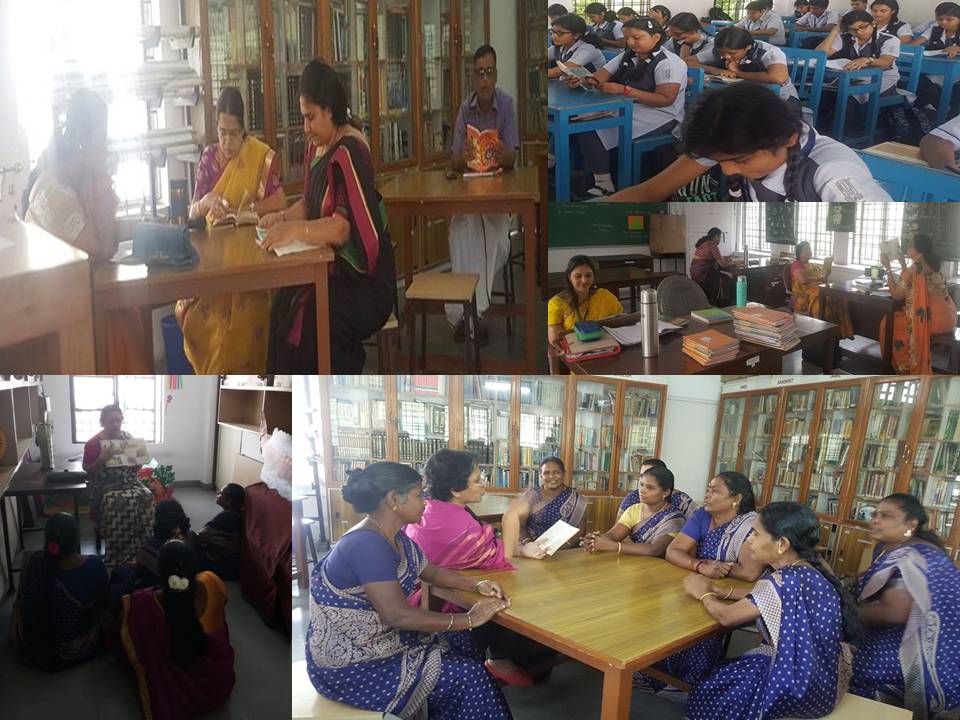 Chinmayavil Thiruvaiyaru
Chinmaya Vidyalaya, Annanagar promoted a platform for Indian Classical Music festival in the school premises in the name of "Chinmayavil Thiruvaiyaru" and conducted it on 25th January 2020.This festival provides a forum for interested students as well as new talents to exhibit their musical skills.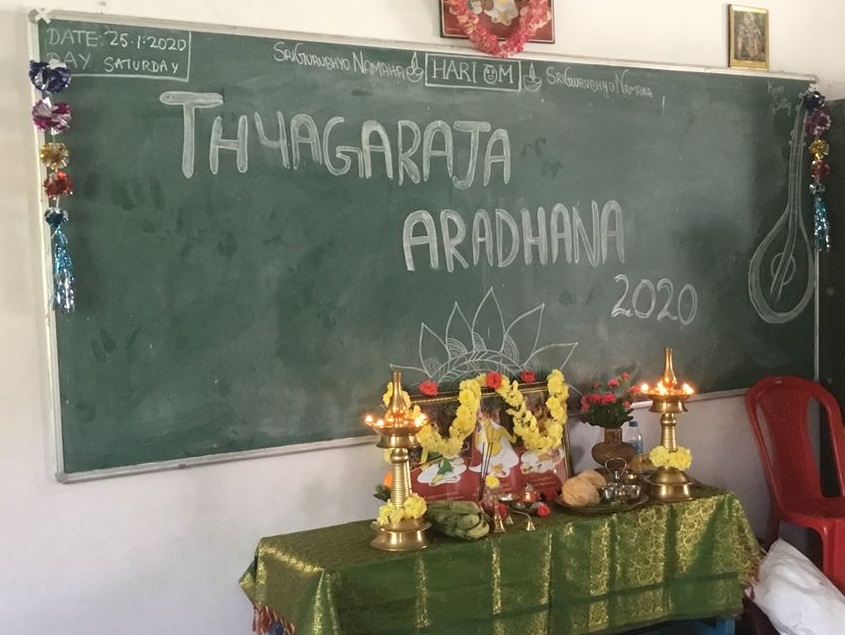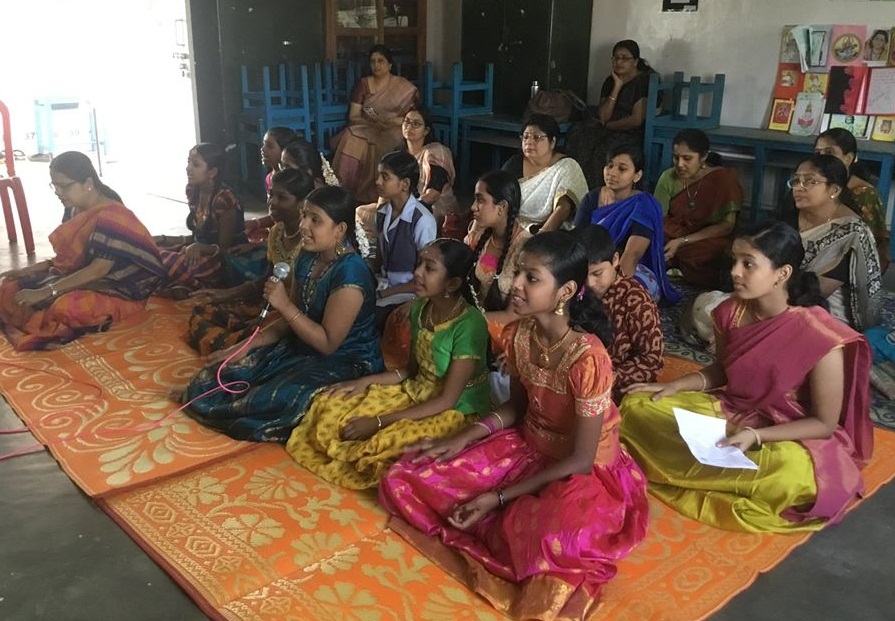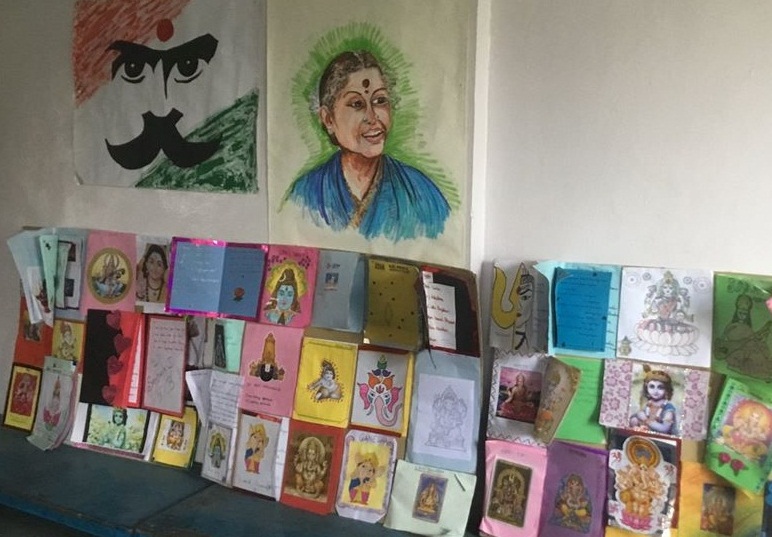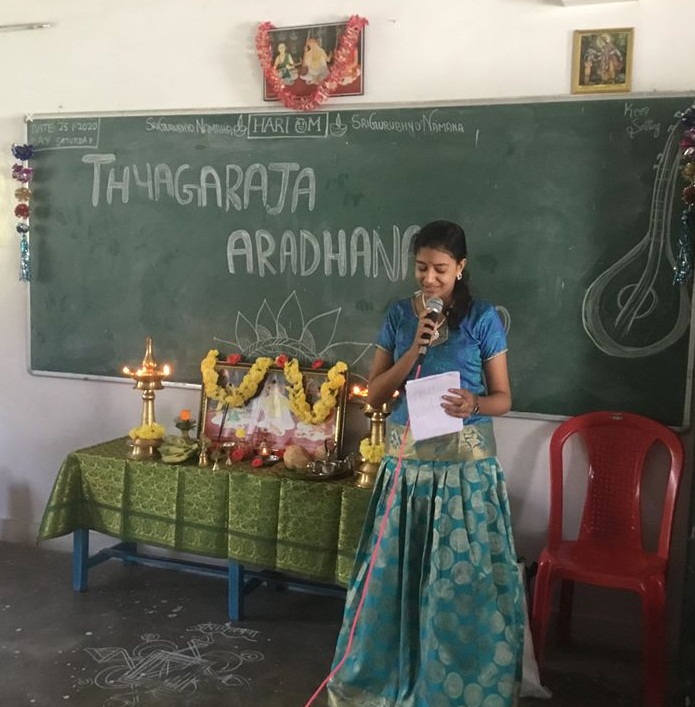 Educational trip
Students of class V were taken to Birla planetarium for an educational trip on 31.1.2020 and visited the science exhibition organised by Periyar Institute of science and Technology-Chennai. They also visited the planetarium and viewed a 3D show based on 'fun with science' , Solomon heart museum, Science in sphere- about pollution, various models of nuclear power reactors , fun mirror room and learnt a lot through working models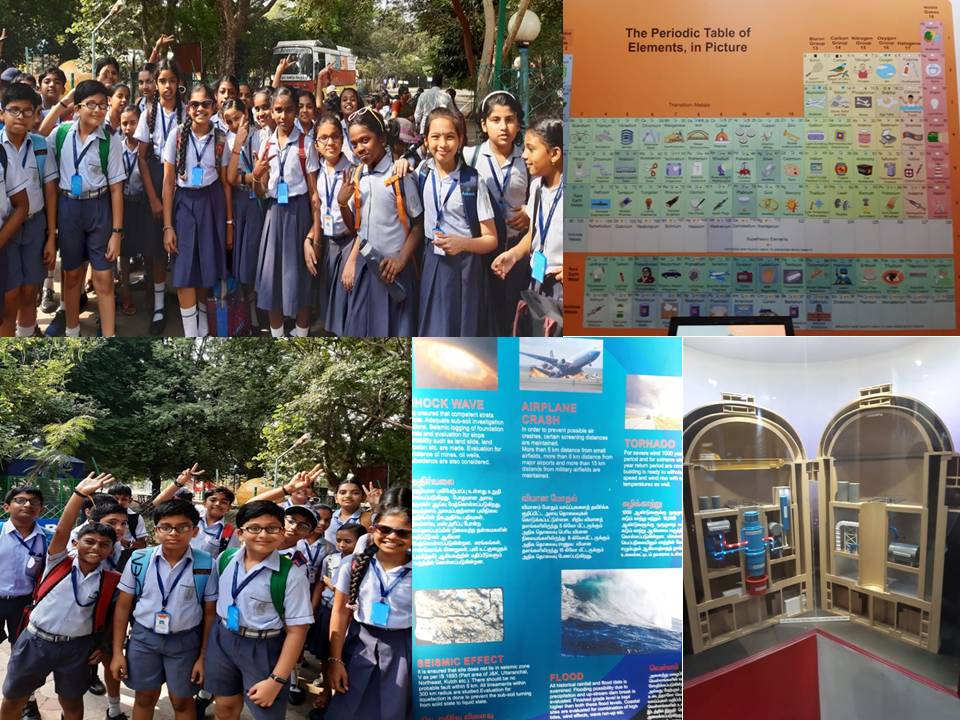 Blood Donation Camp
1(TN)Bty NCC Cadets of Chinmaya Vidyalaya Annanagar in association with the Lions Club of Chennai Coast line organised a Blood Donation Camp on 01.02.2020 (Saturday) between 8.30 a.m. and 12.30 p.m. More than 68 units of Blood have been collected. Parents, Public, Alumni, teaching staff and service staff actively took part in this noble cause.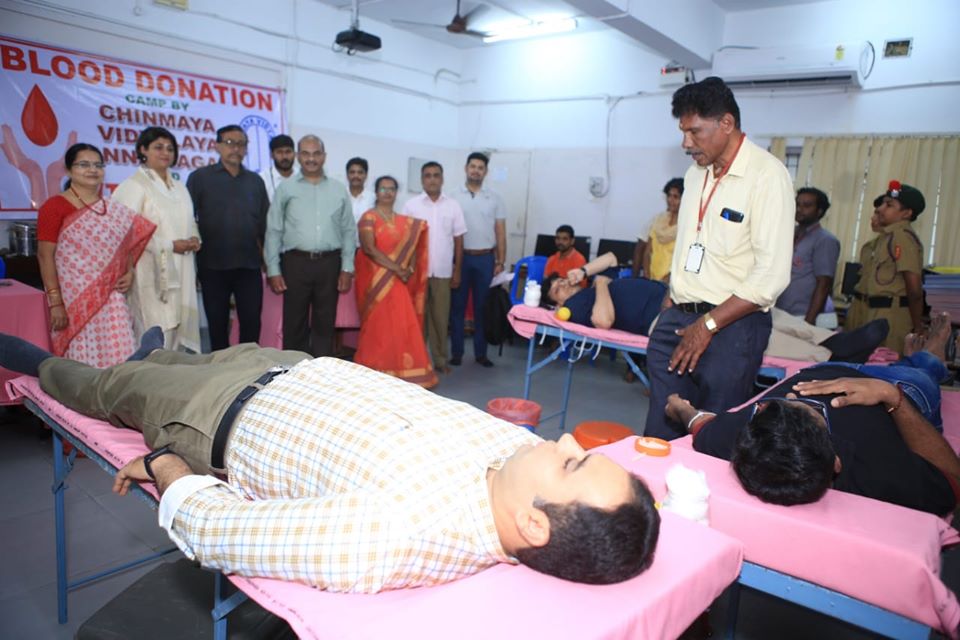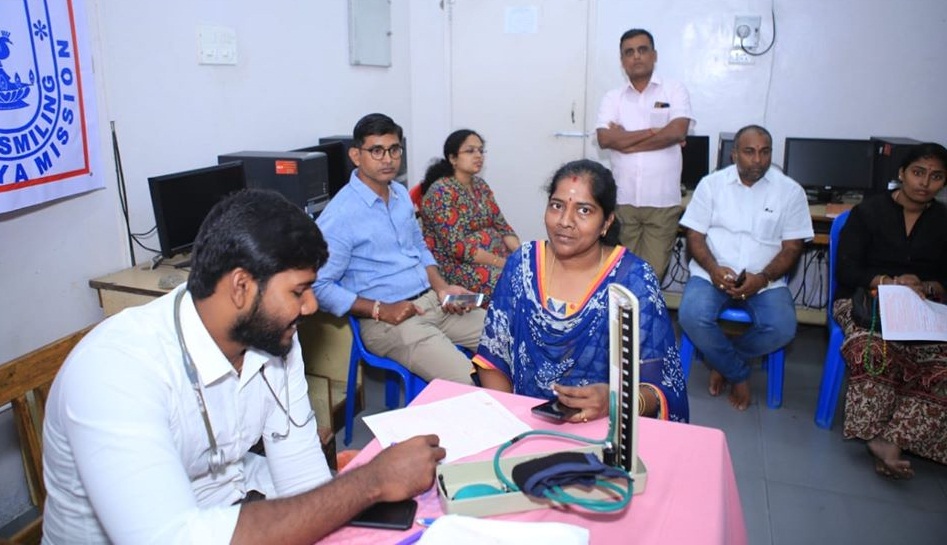 Kindergarten sports day
Children at the Kindergarten Chinmaya Vidyalaya Annanagar celebrated sports day with great enthusiasm on Saturday the 1st February 2020, at the school ground. The Chief Guest for the day was Mrs Deepa Nambiar- Program Manager, facilitator, My Persona, Member- Board of Management, Chinmaya Vidyalayas, Chennai.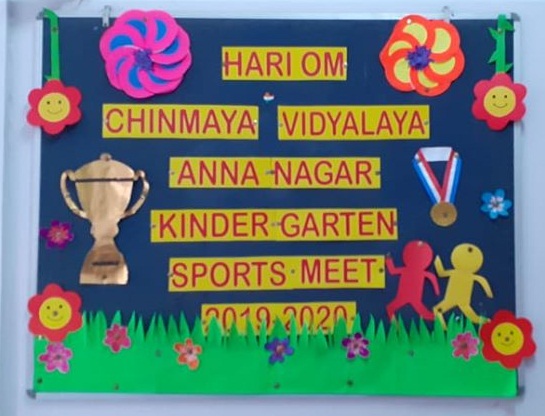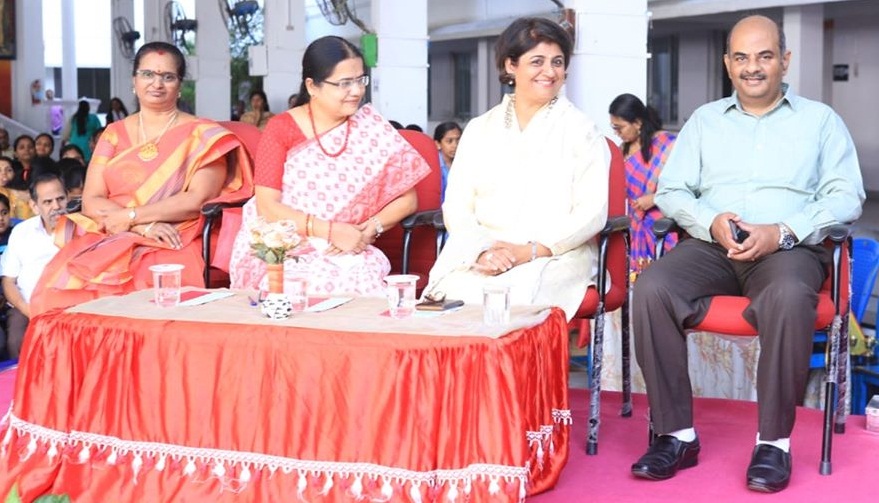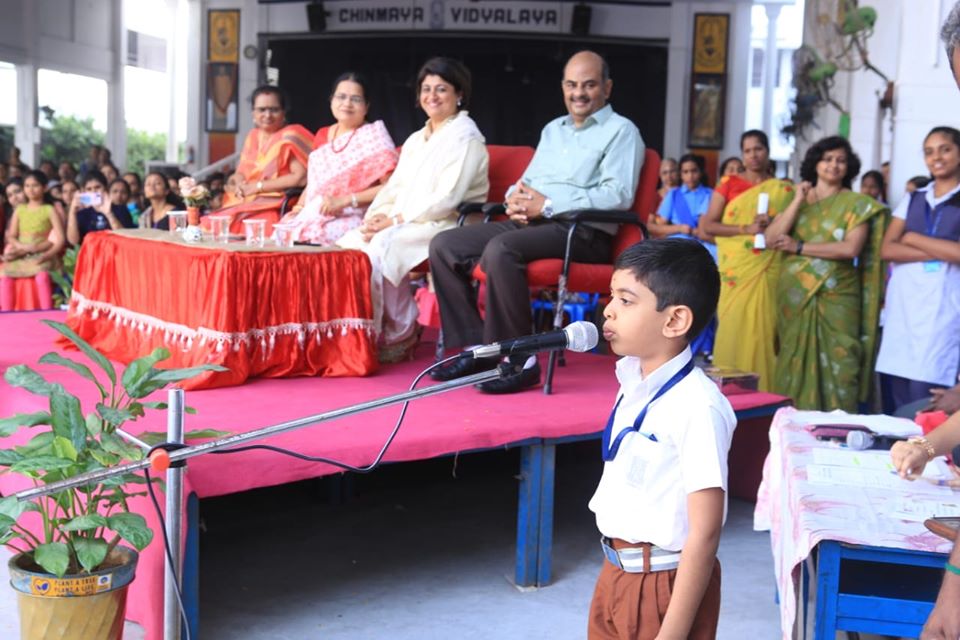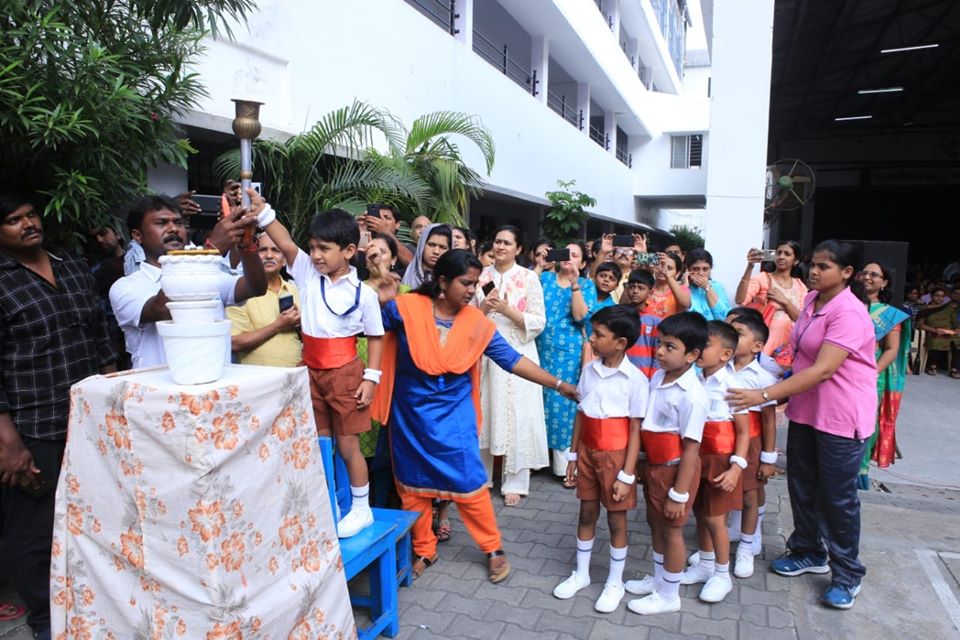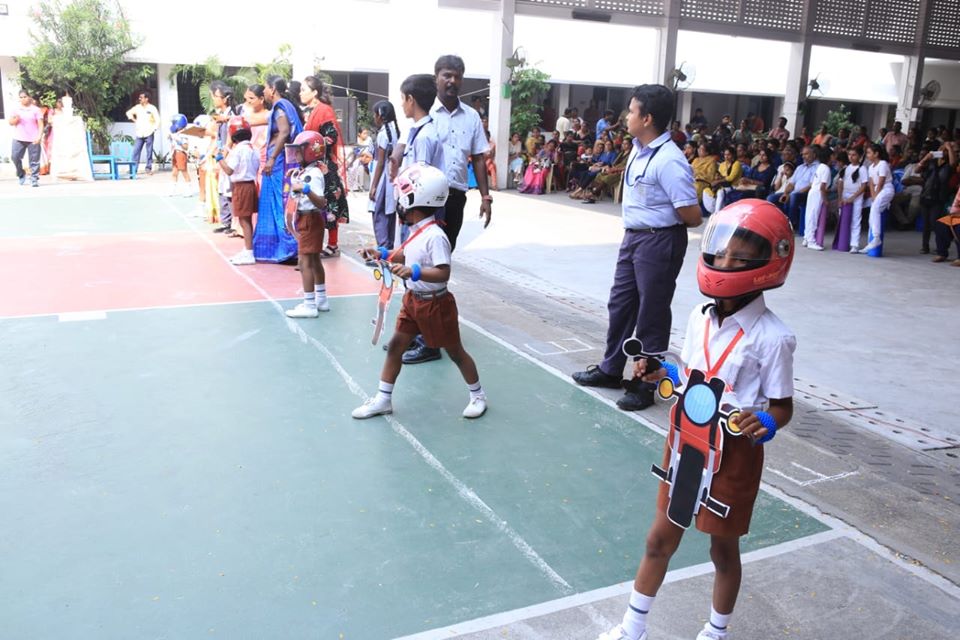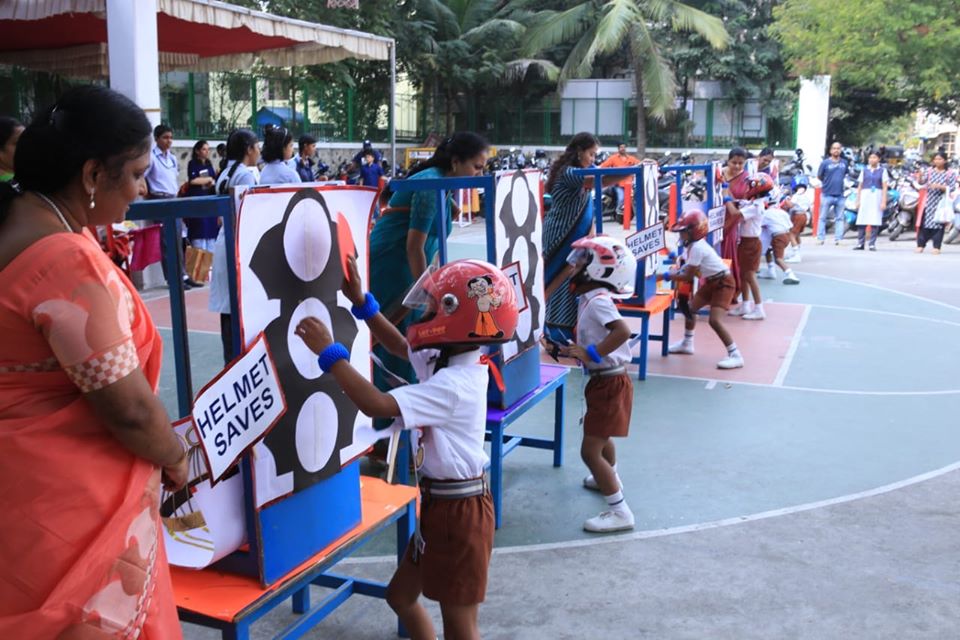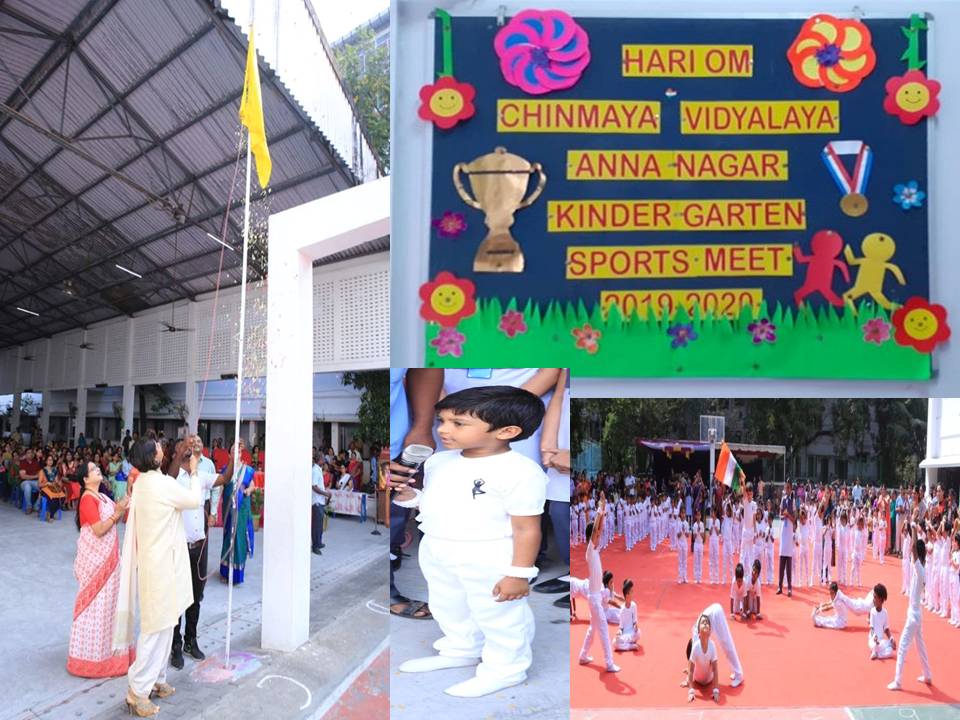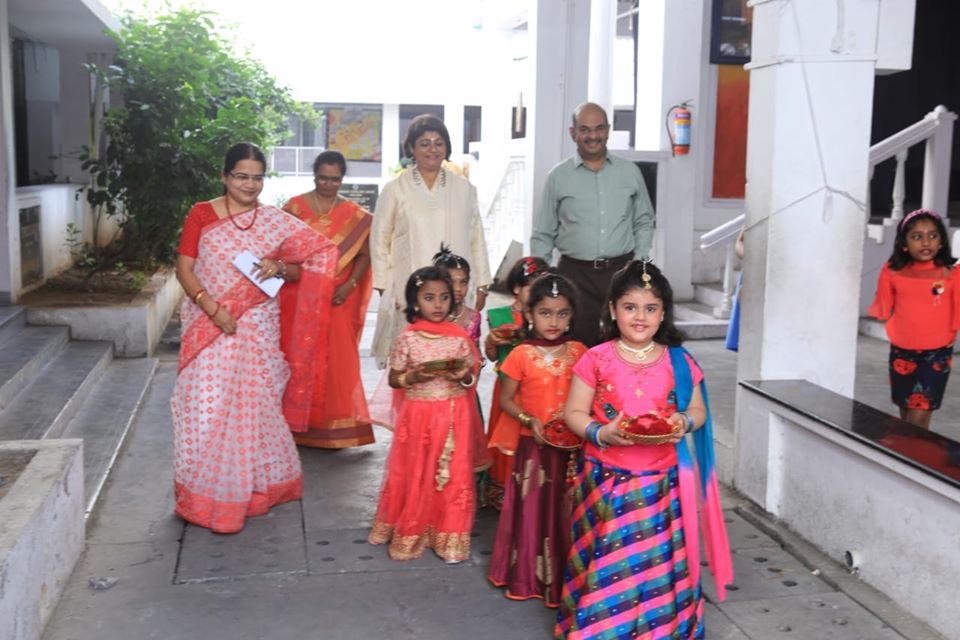 Kindergarten prize day
The kindergarten prize day for the academic year 2019-20 was held on 7th January 2020 in the school Auditorium. The chief guest for the program was Mrs. Harsha Muralidhar. The program began with a prayer song followed by a mesmerizing cultural show which included fancy dress parade and a dance performance. Soon after, the chief guest gave an inspiring speech.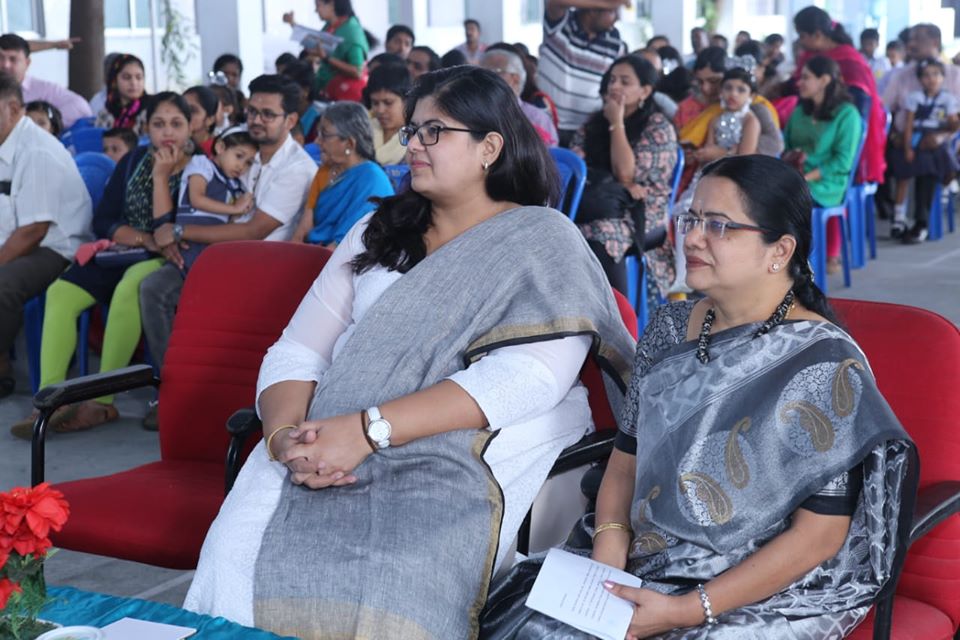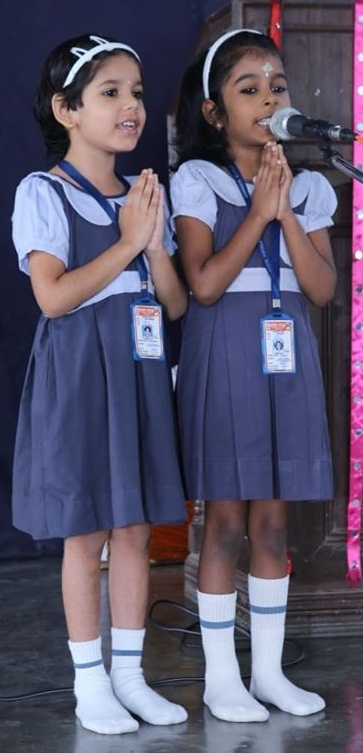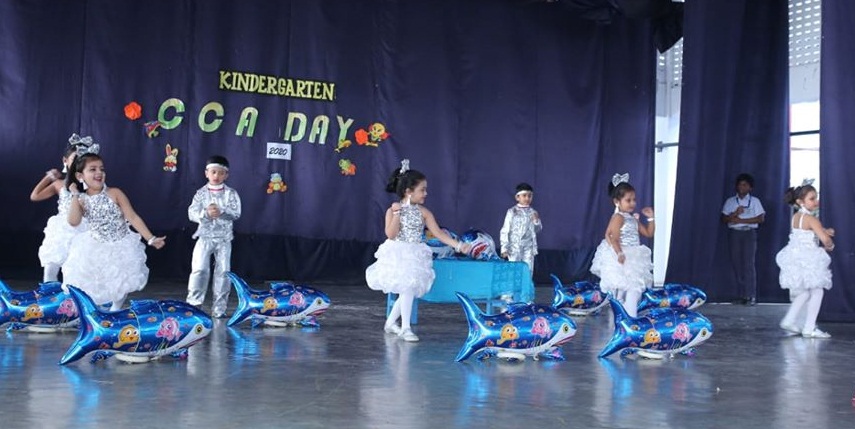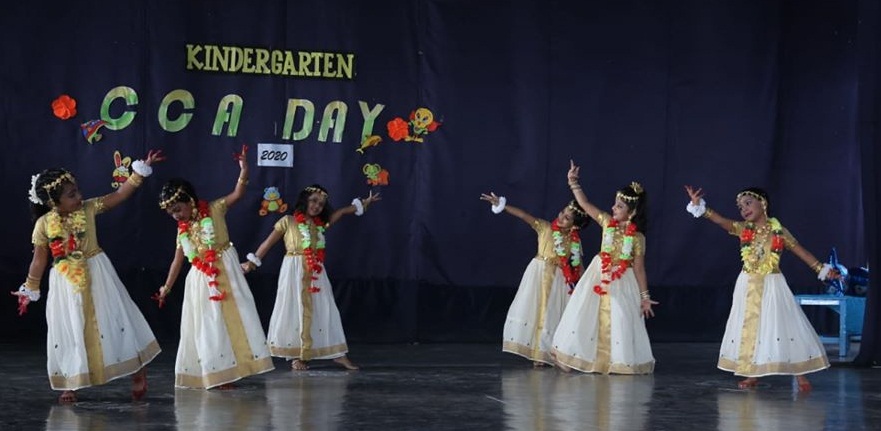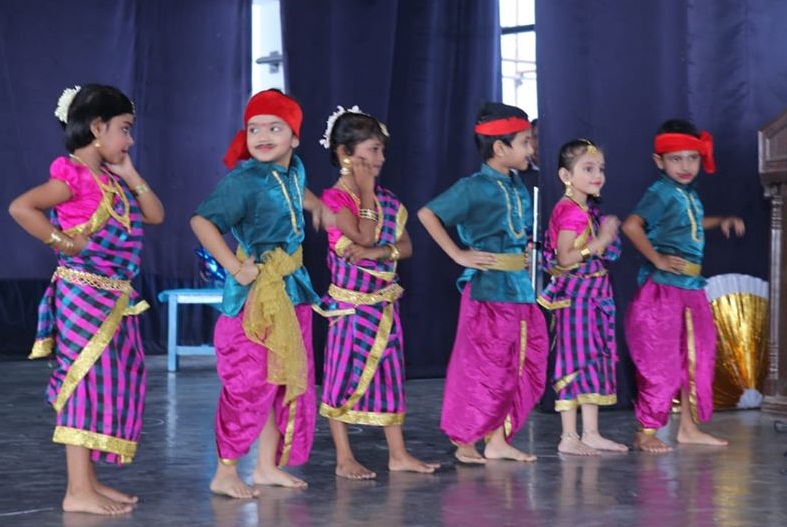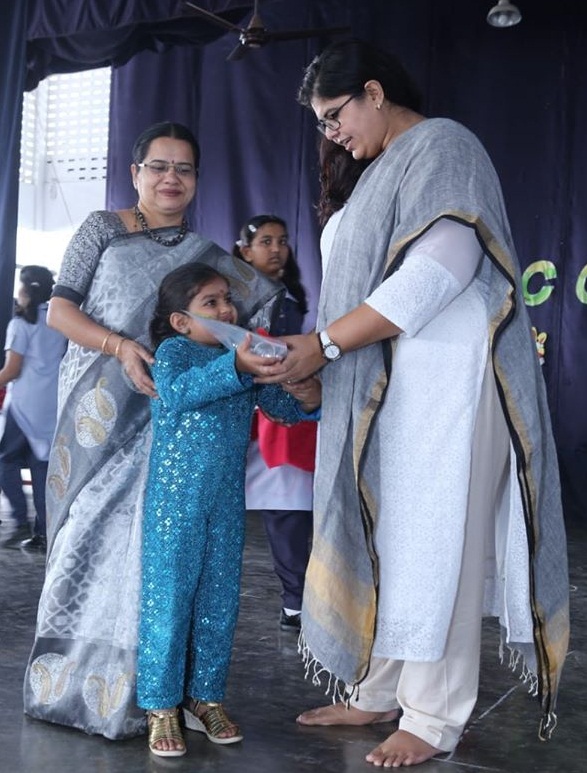 Pongal Celebration
The Pongal festival celebration in our school is a true manifestation of our rich culture and tradition. Our school Kindergarten children & teachers also celebrated Pongal in a great manner with the children singing folk songs and dance.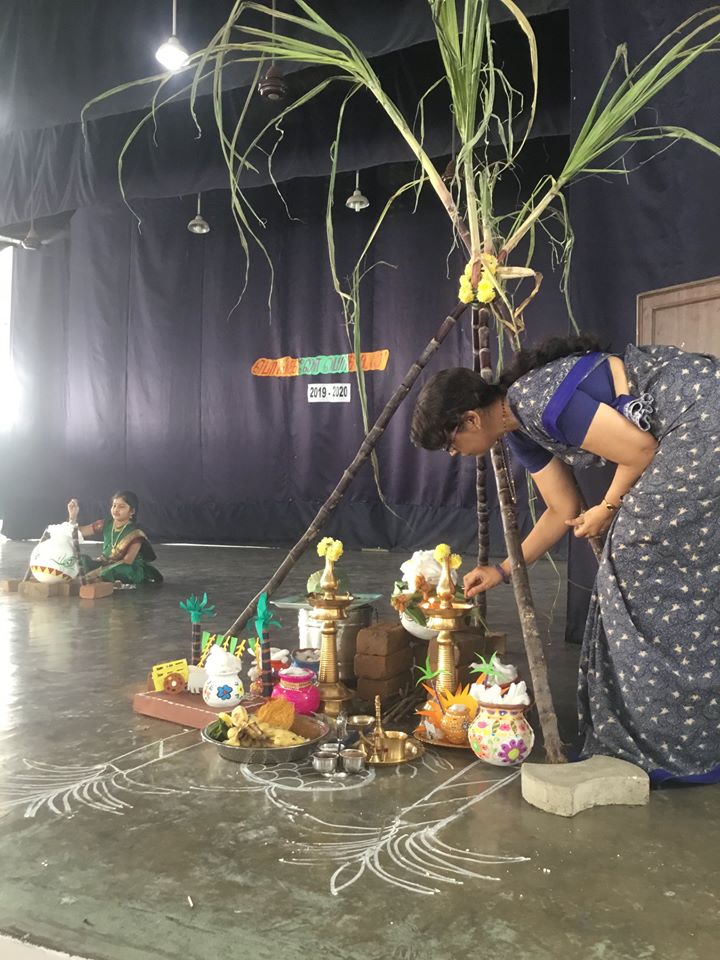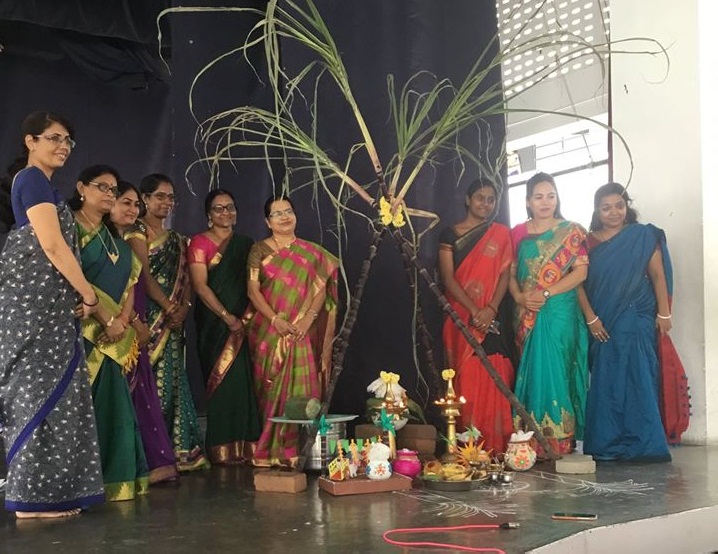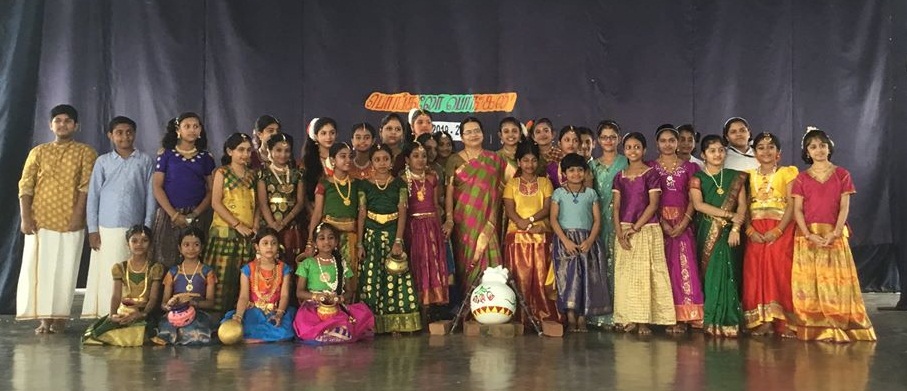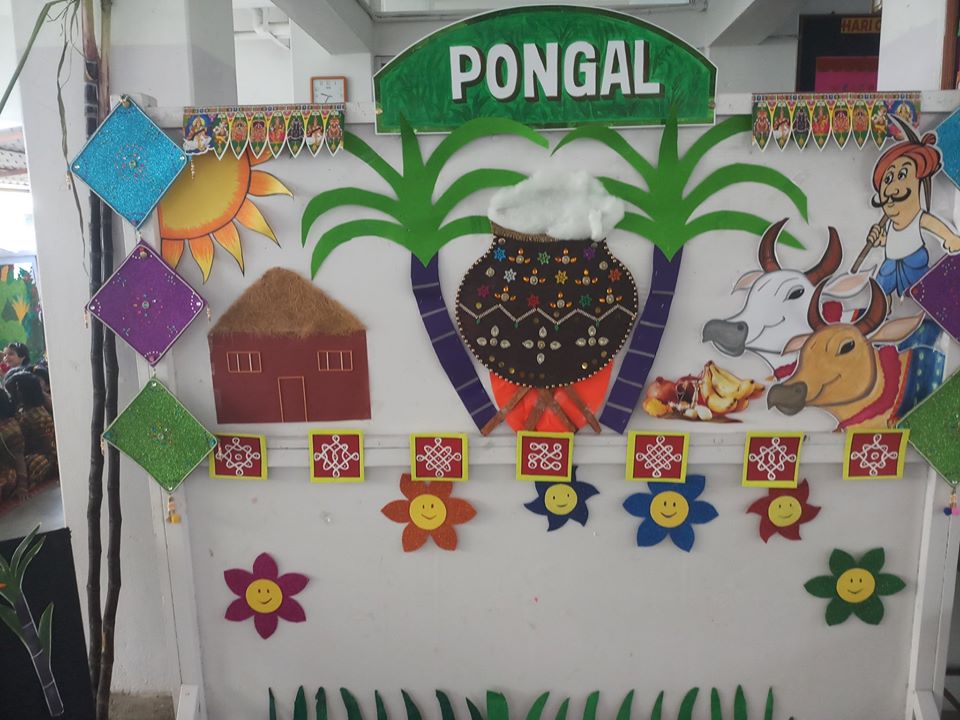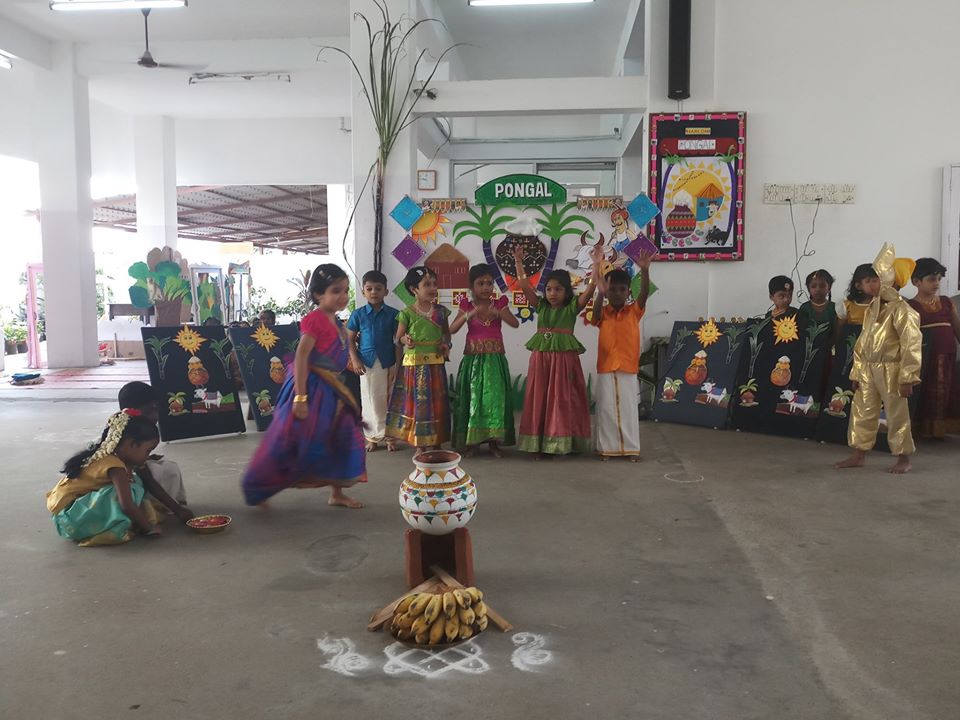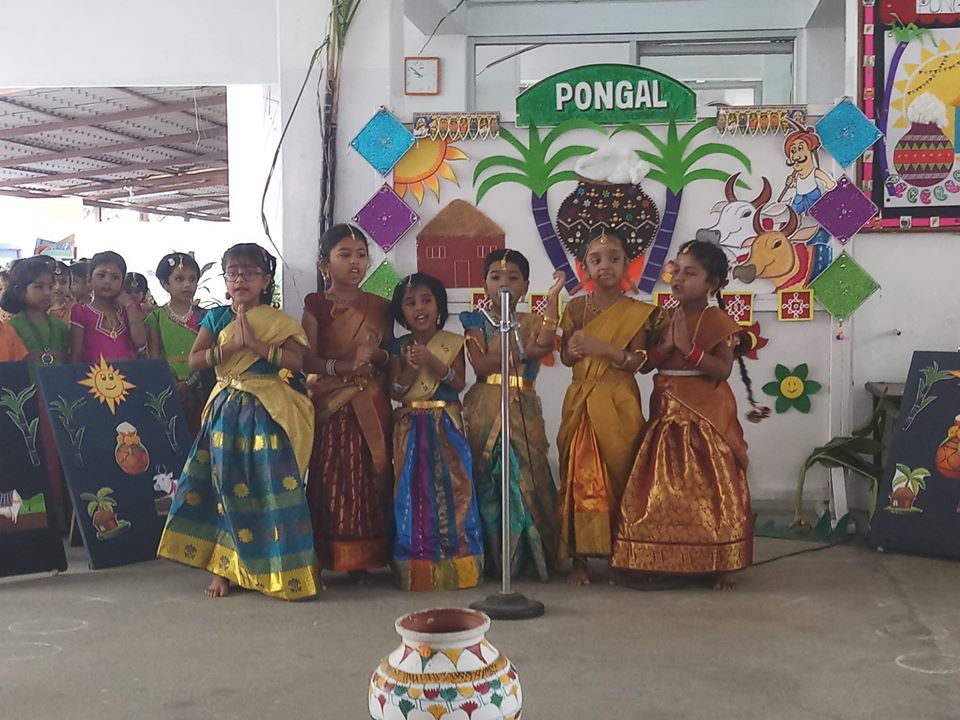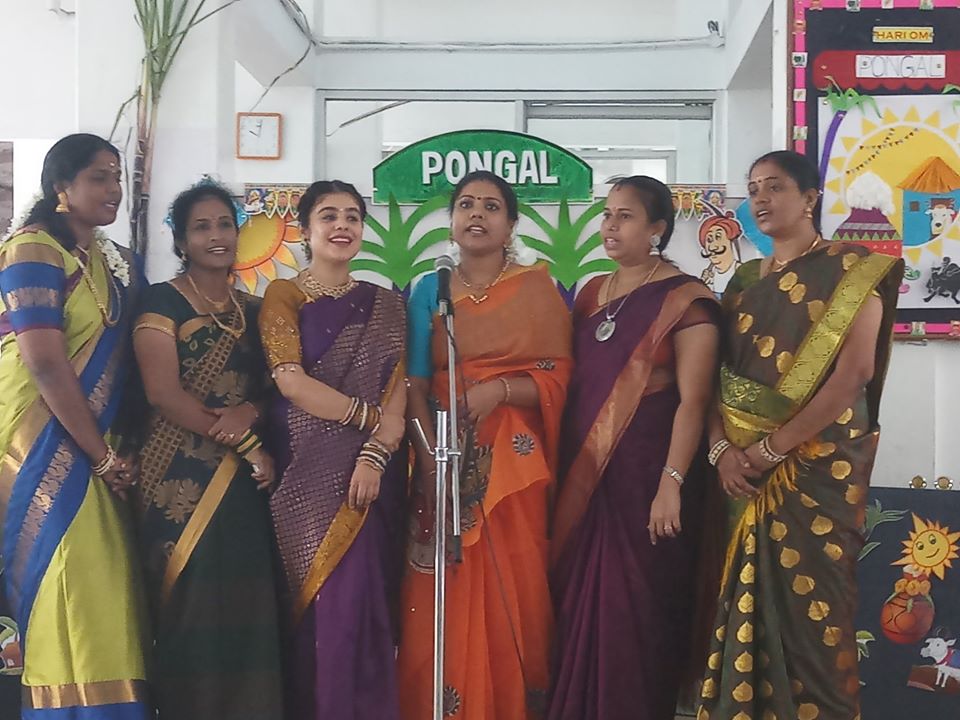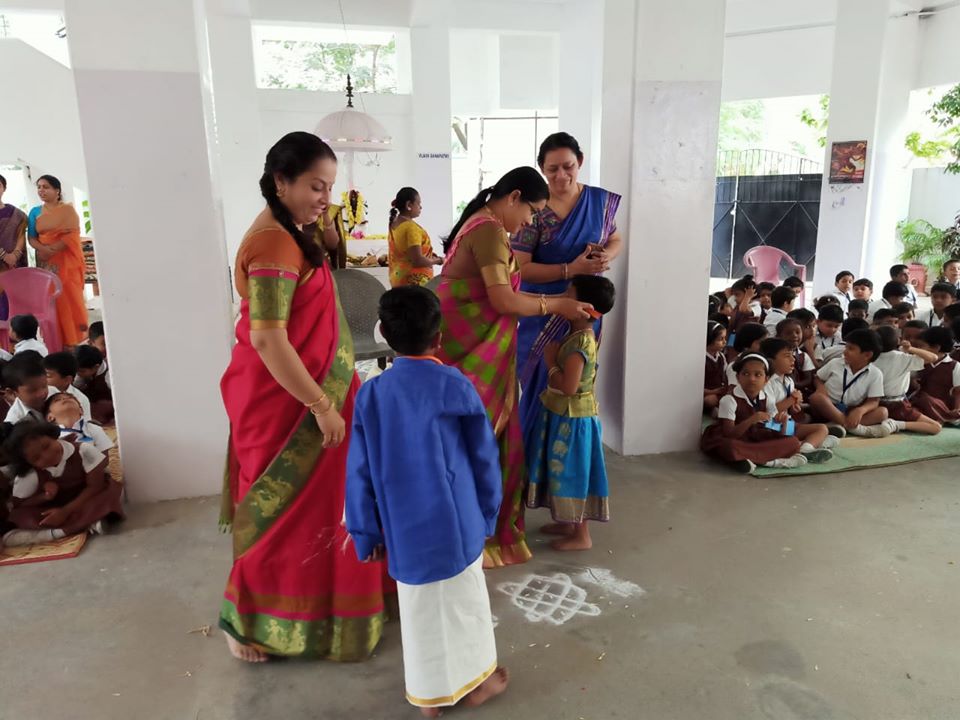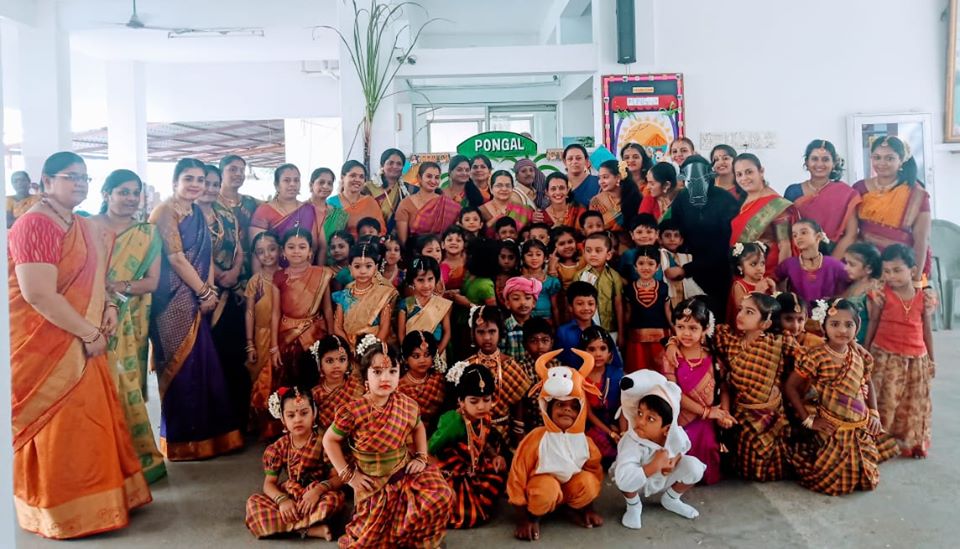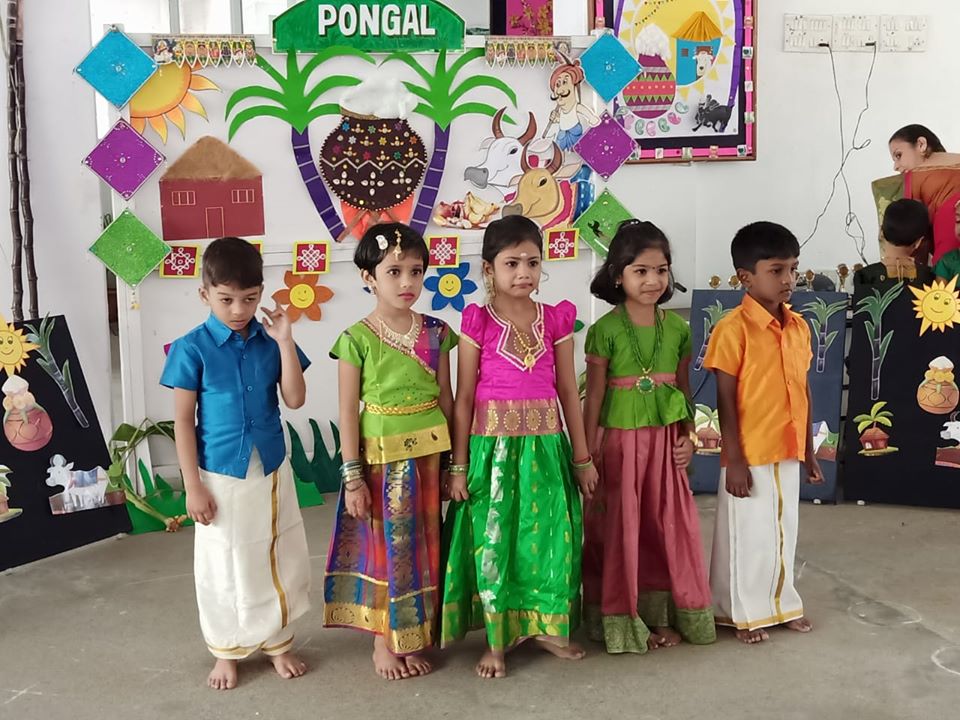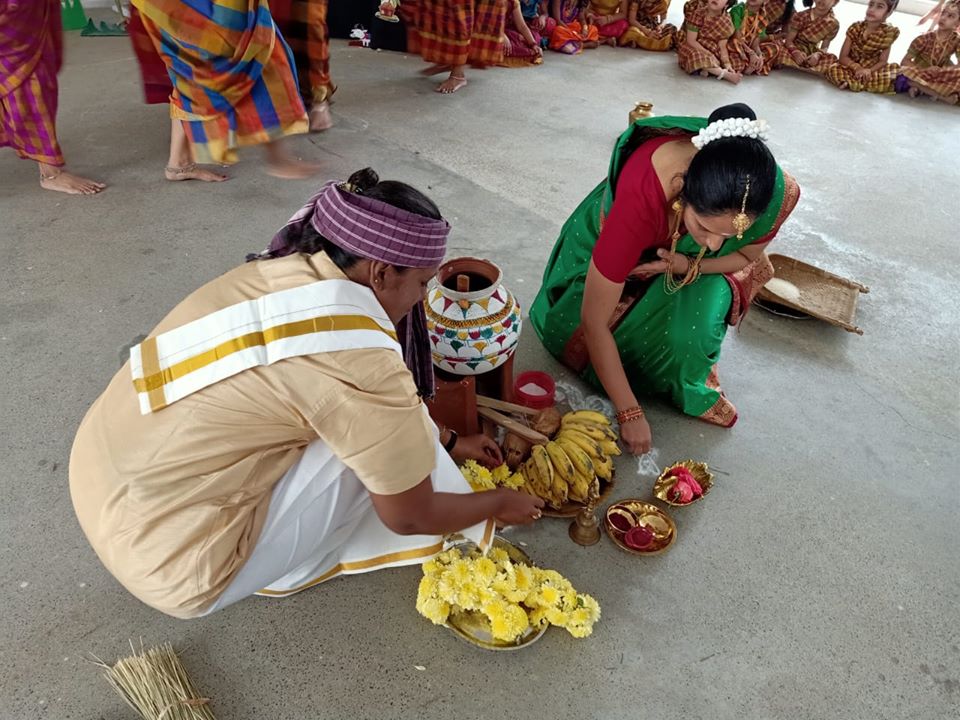 Tapovan Jayanthi
Tapovan Jayanthi was celebrated on 7th December 2019, which provided an insight into the life of Swami Tapovan Maharaj. Tapovan Shatkam, chapter I of Bagawad gita was chanted. Students of class VI-VIII rendered melodious Bhajans in the praise of the Guru Parampara, the lineage of the gurus.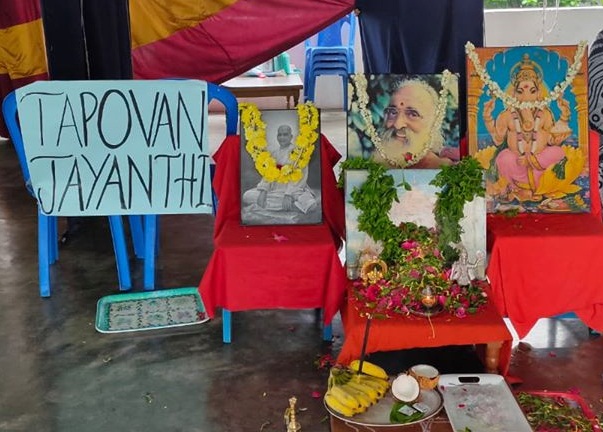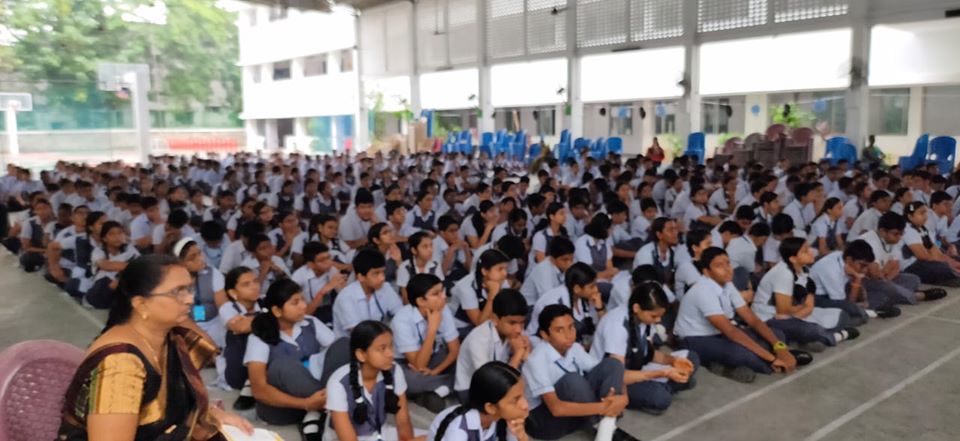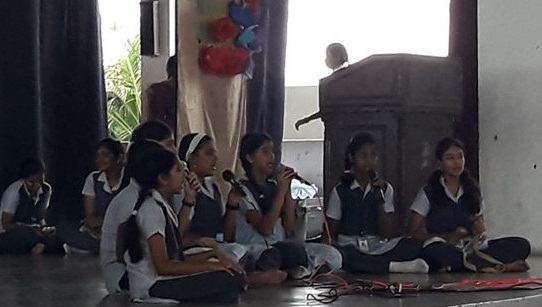 Chinmayam - 2019
Chinmayam - an annual inter-Chinmaya cultural fest was successfully hosted by Chinmaya Vidyalaya Annanagar. It was held on December 3rd and 4th for classes IX to XII. Miss Chinmayam 2019 title was bagged by Varshini of Chinmaya Vidyalaya Virugambakkam Overall trophy IX & X was bagged by Chinmaya Vidyalaya Taylor's Raod. Overall trophy XI & XII was bagged by Chinmaya Vidyalaya Annanagar. The valedictory was presided over by our Chief guest - Smt. Gopika Varma who is a renowned dancer and Guest of honour- Shri Sathiya moorthy, the director of the Chinmaya Vidyalayas in Chennai.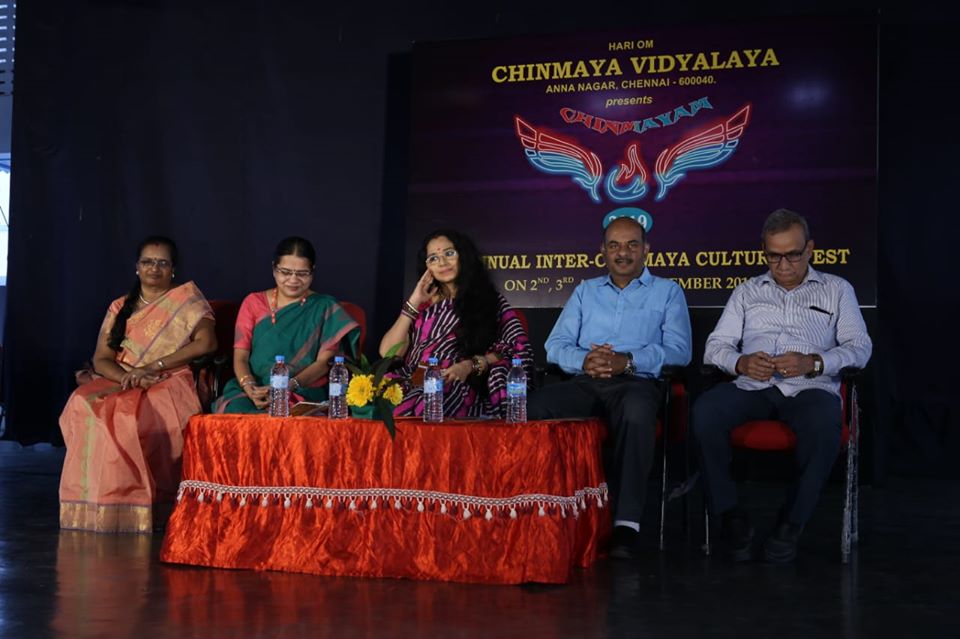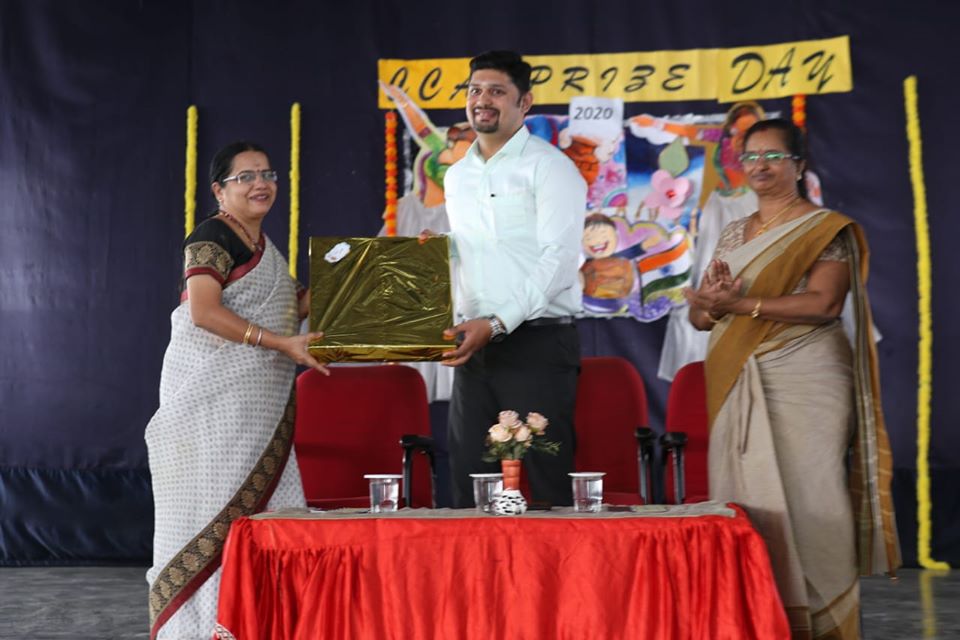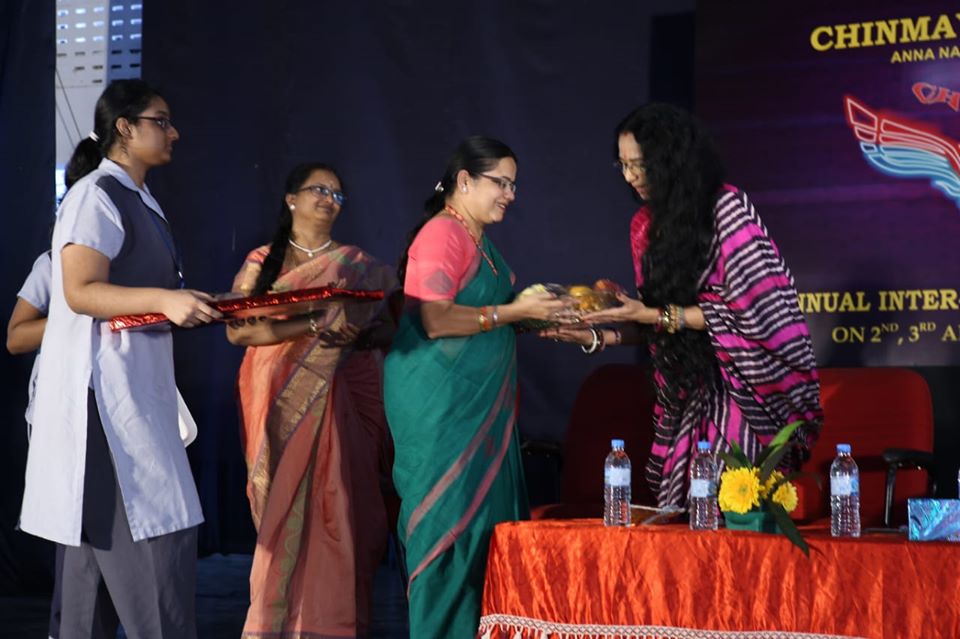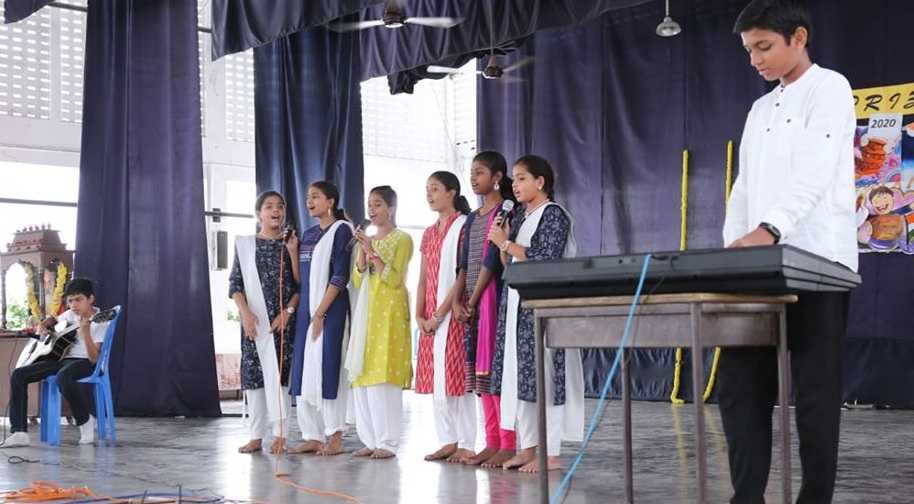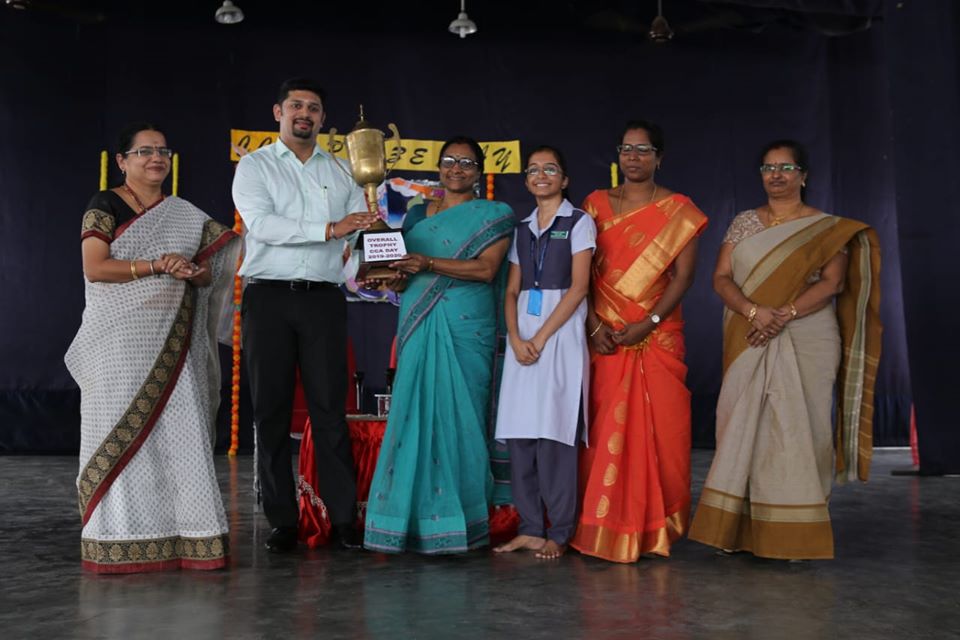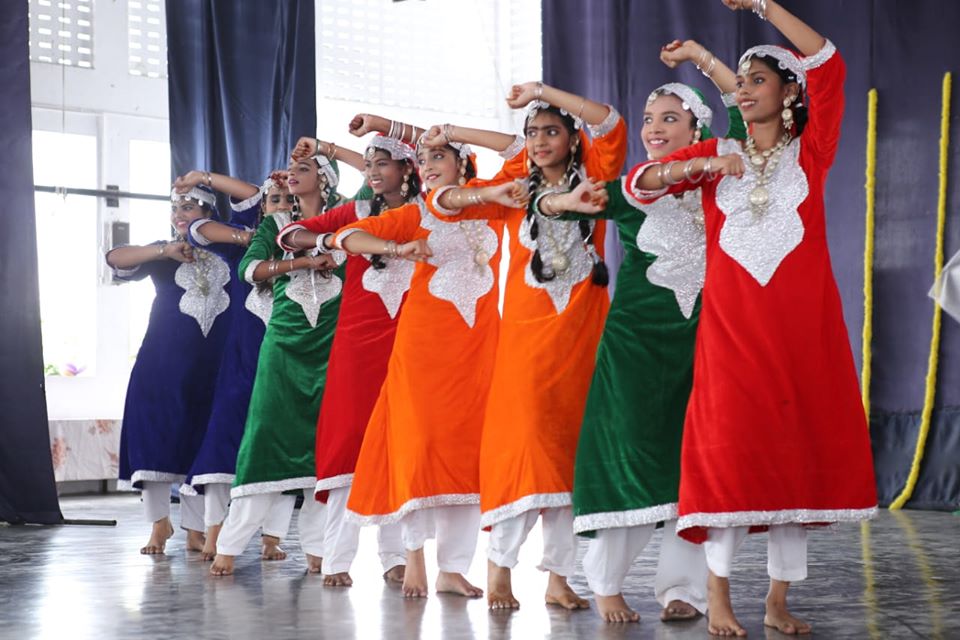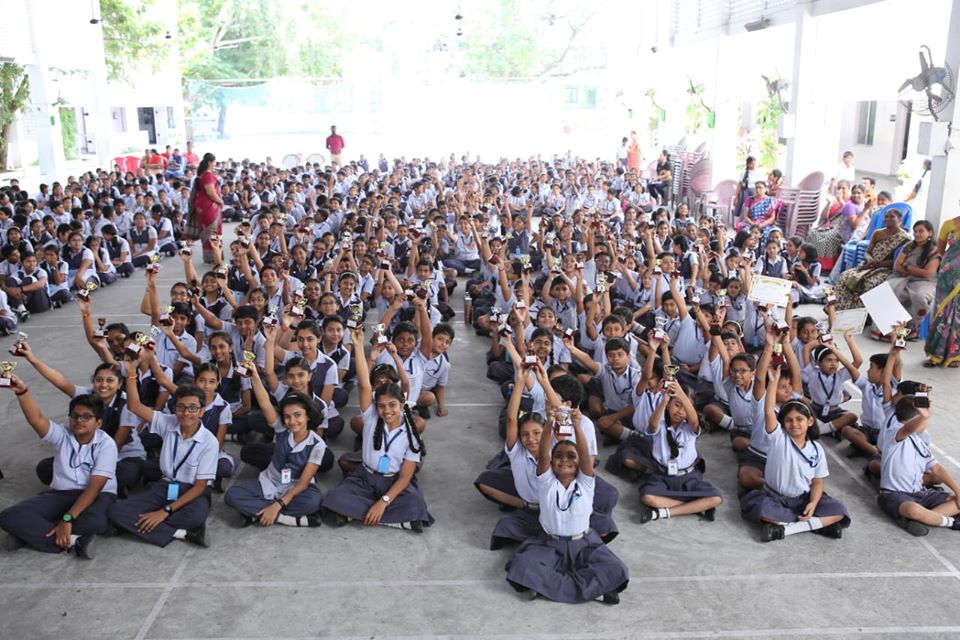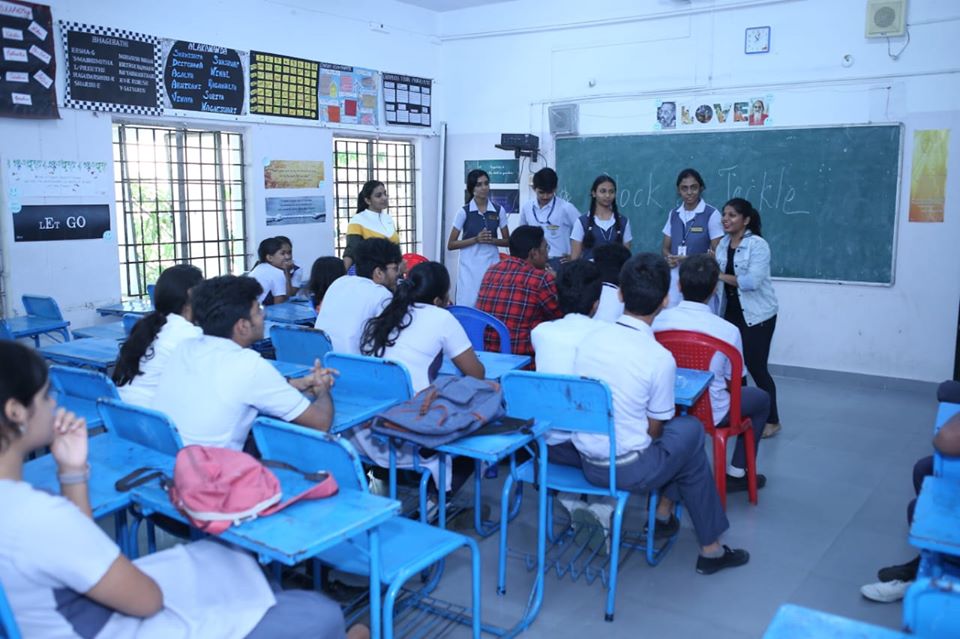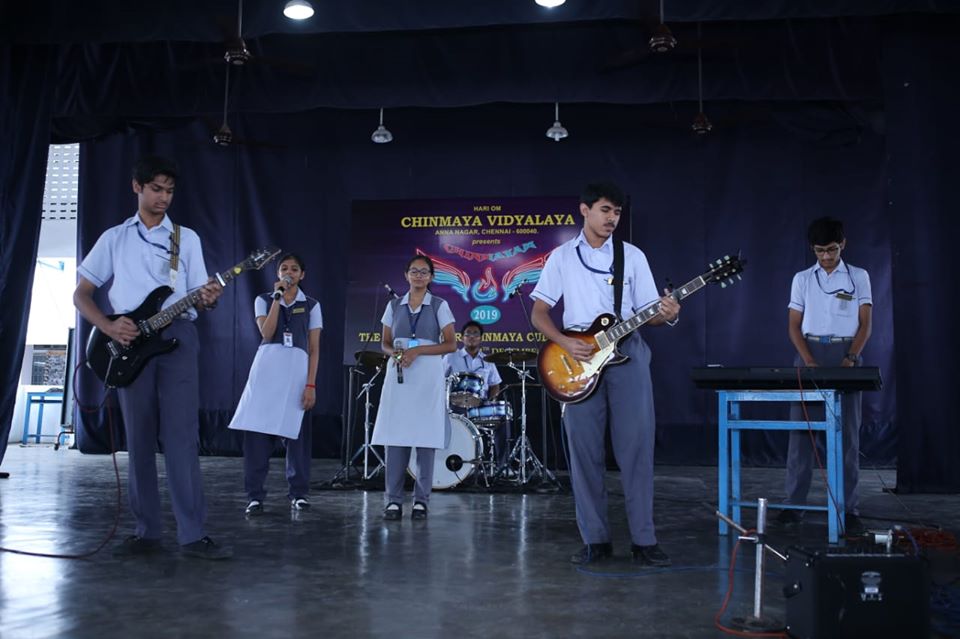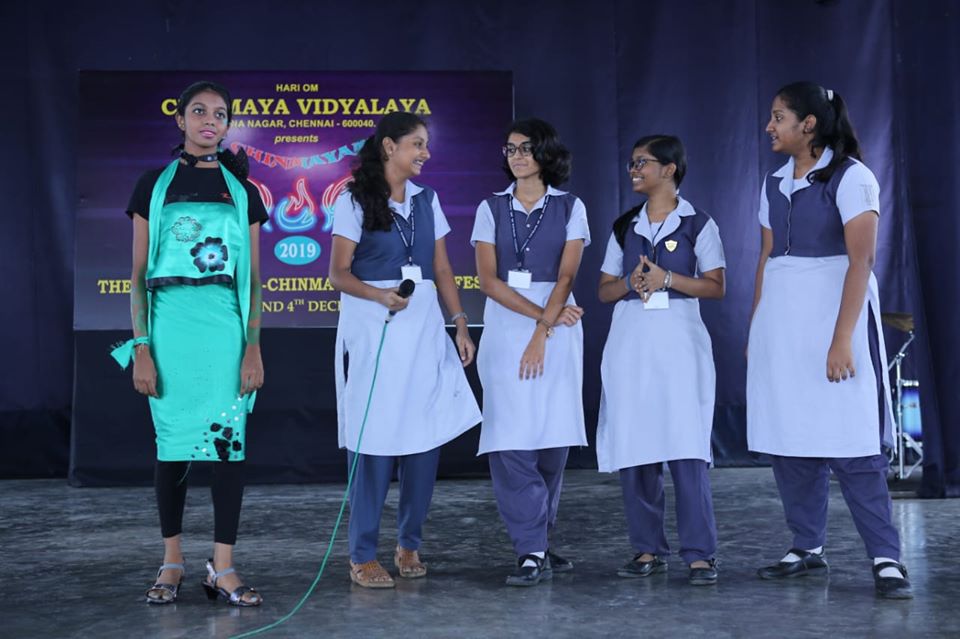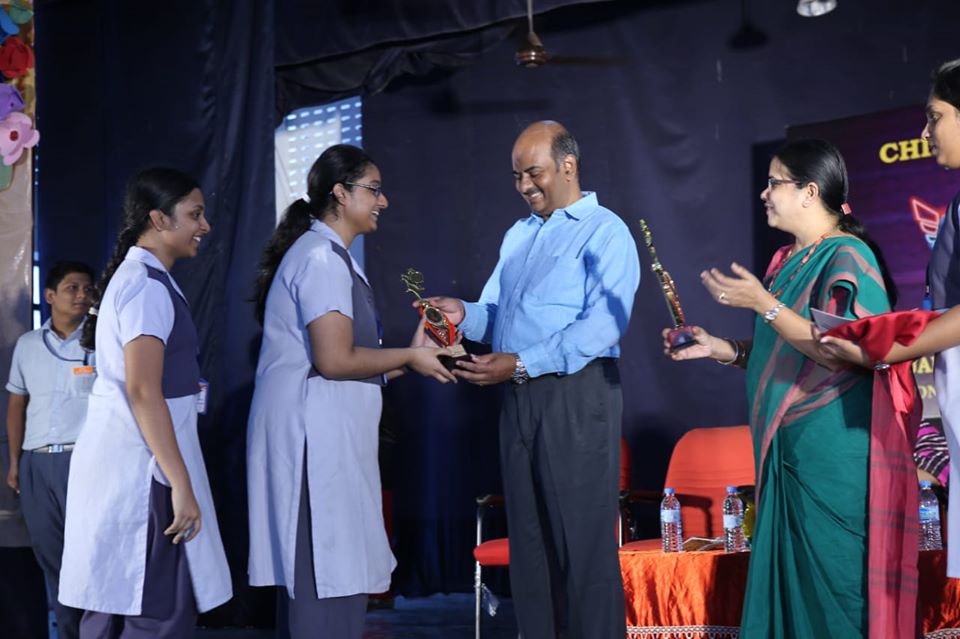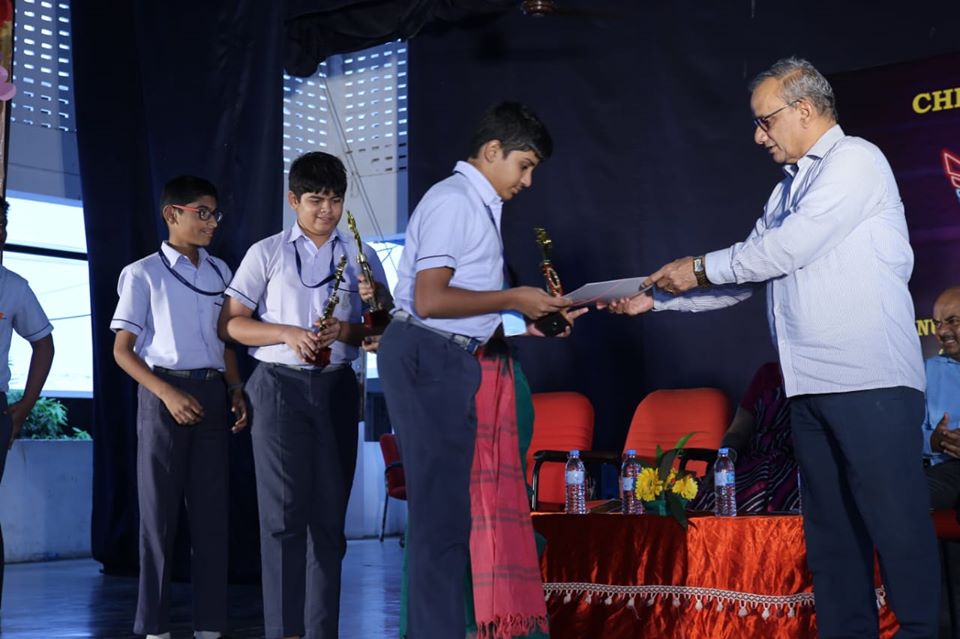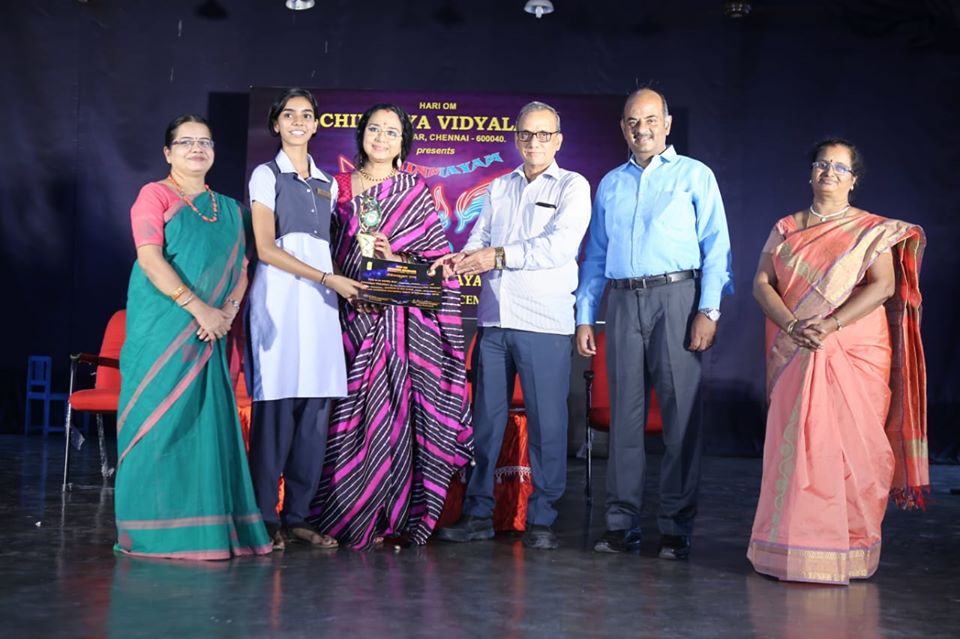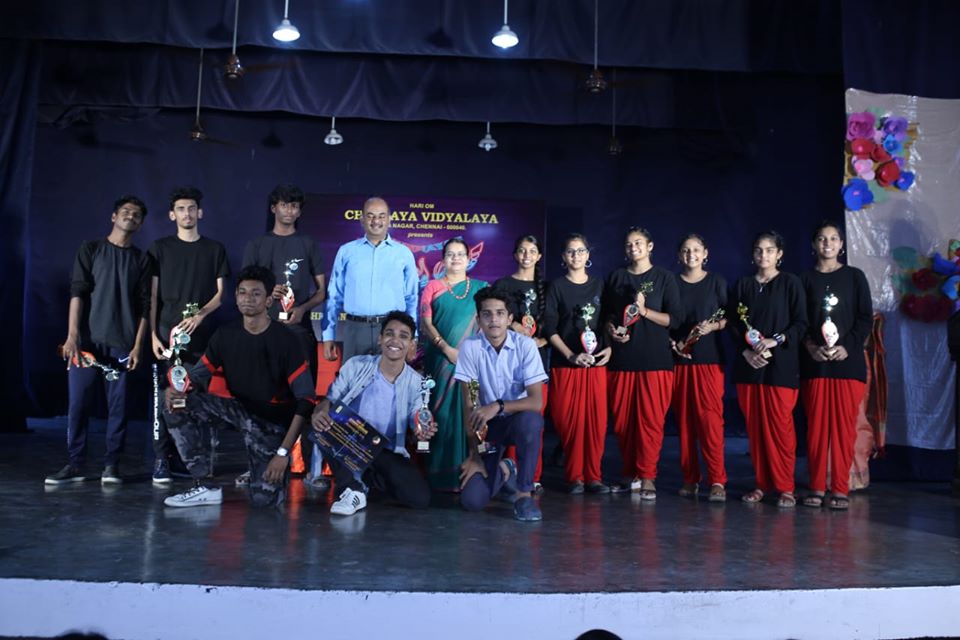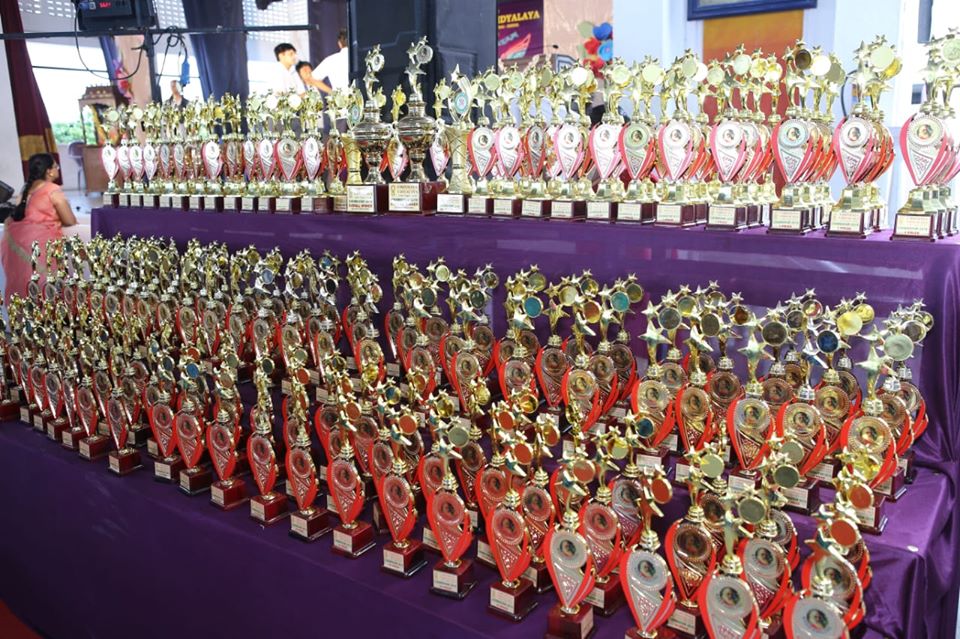 Bharathiyar Dinam
137th Bharathiyar Dinam was celebrated in our school on 11.12.2019.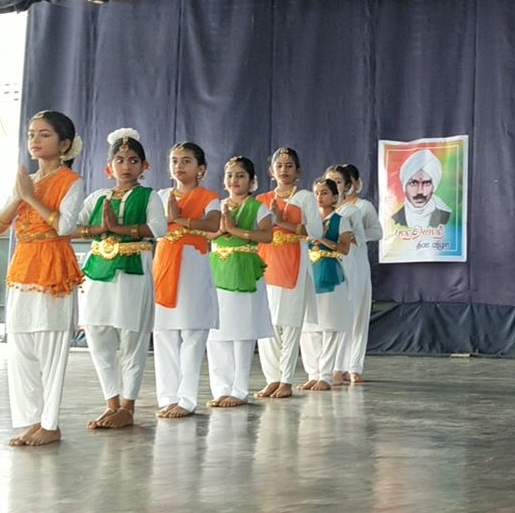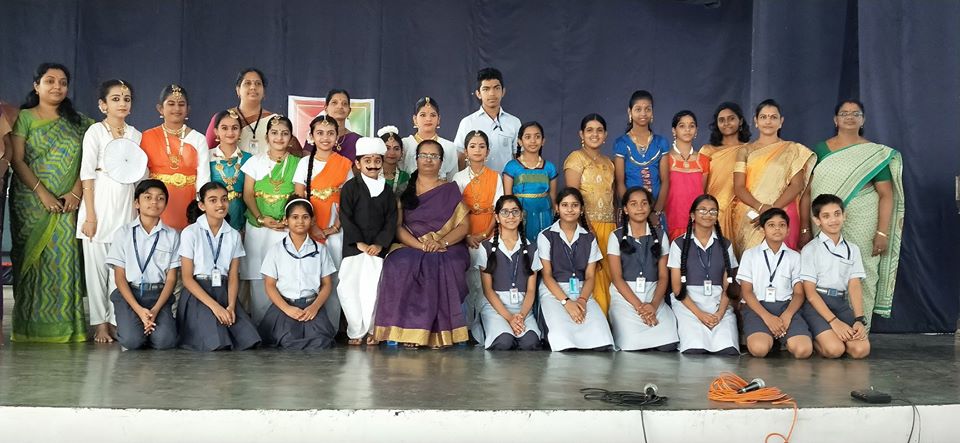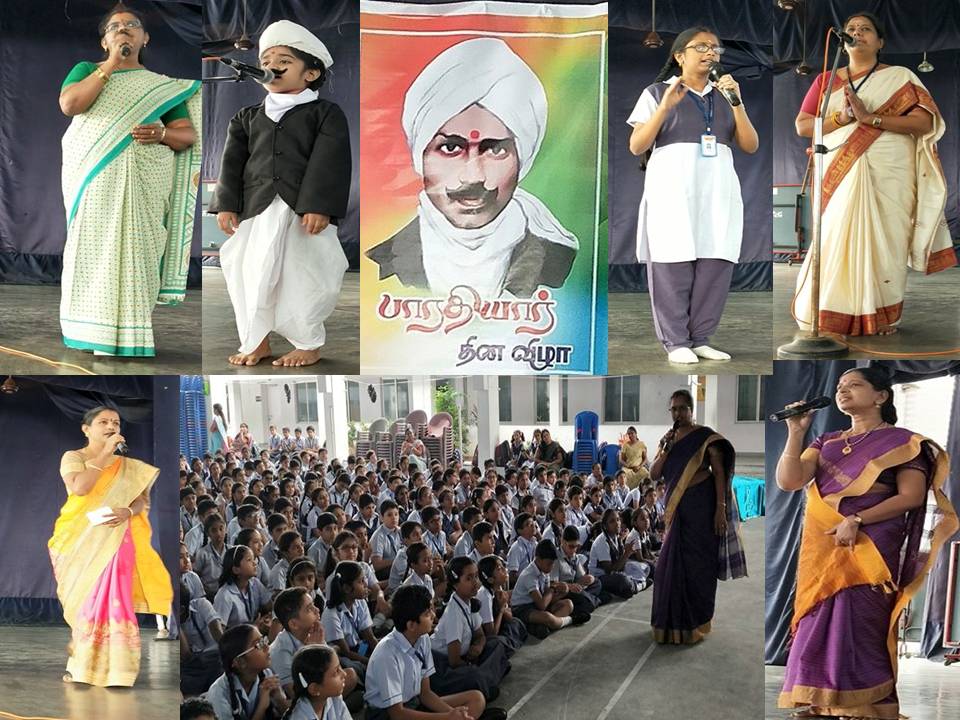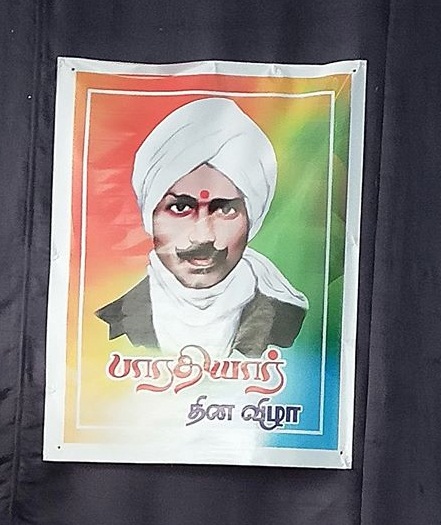 WORKSHOP- AWARENESS OF LIFE SAVING AND MLT
Students of class XII attended the AWARENESS OF LIFE SAVING AND MLT workshop conducted by MMM COLLEGE OF HEALTH SCIENCES on 29th November 2019.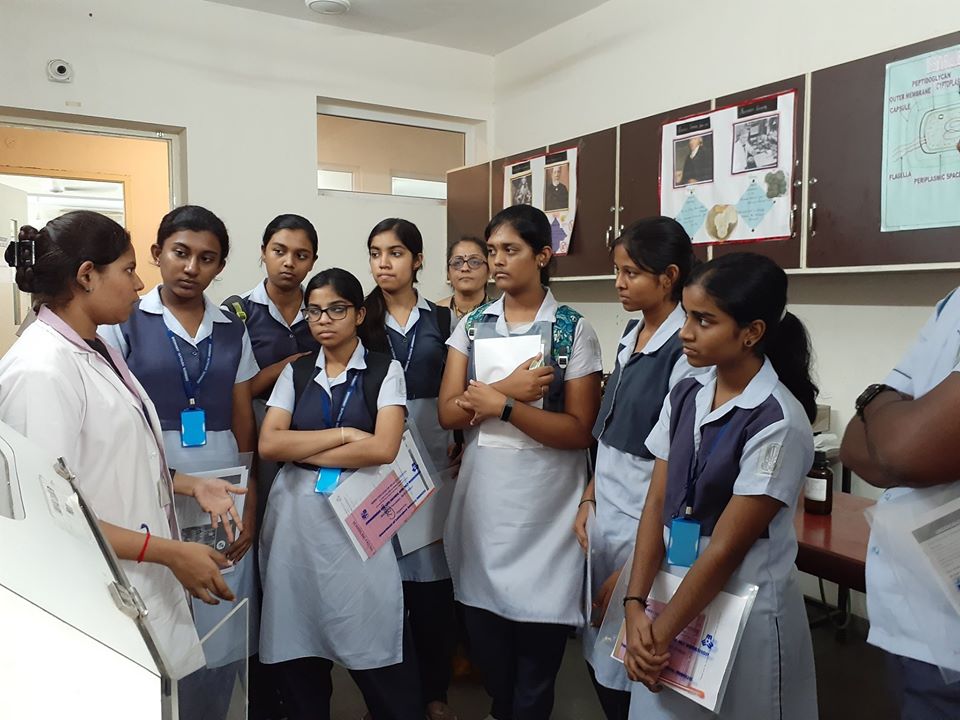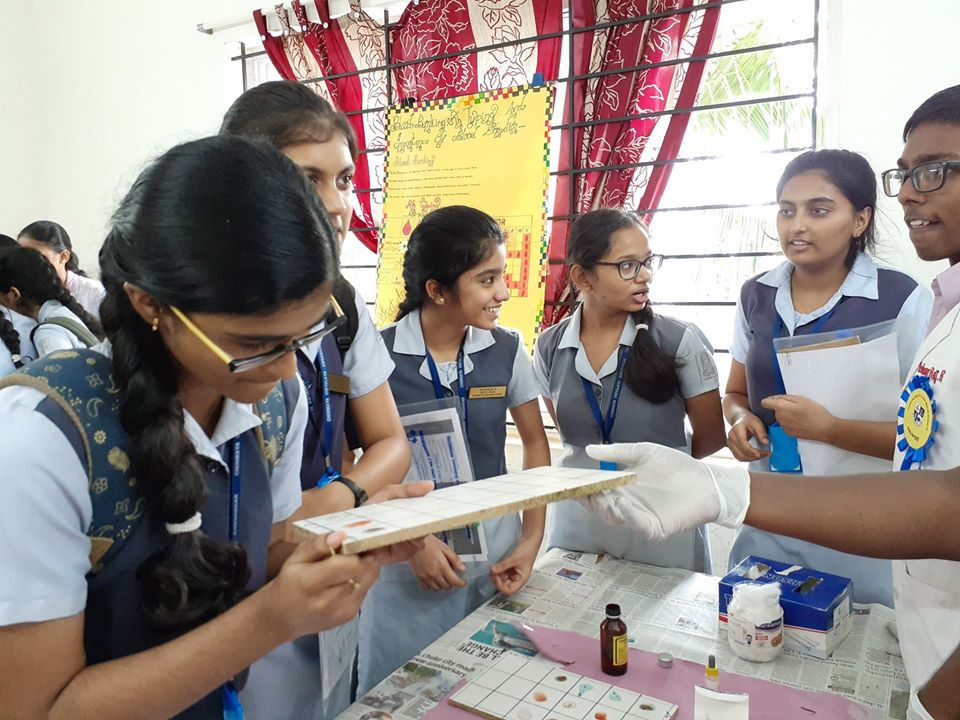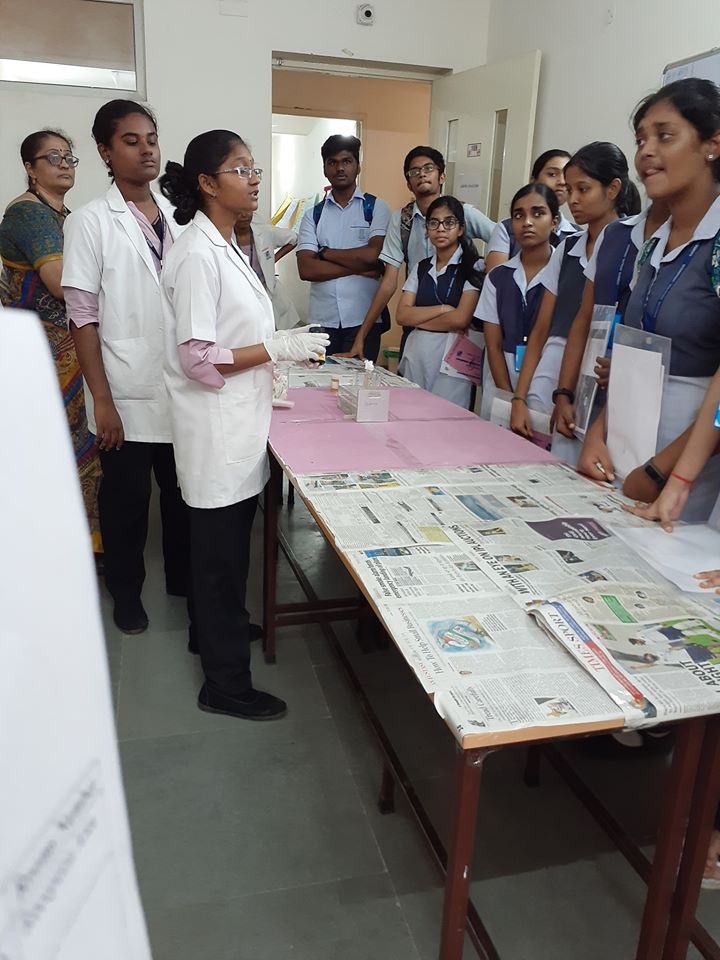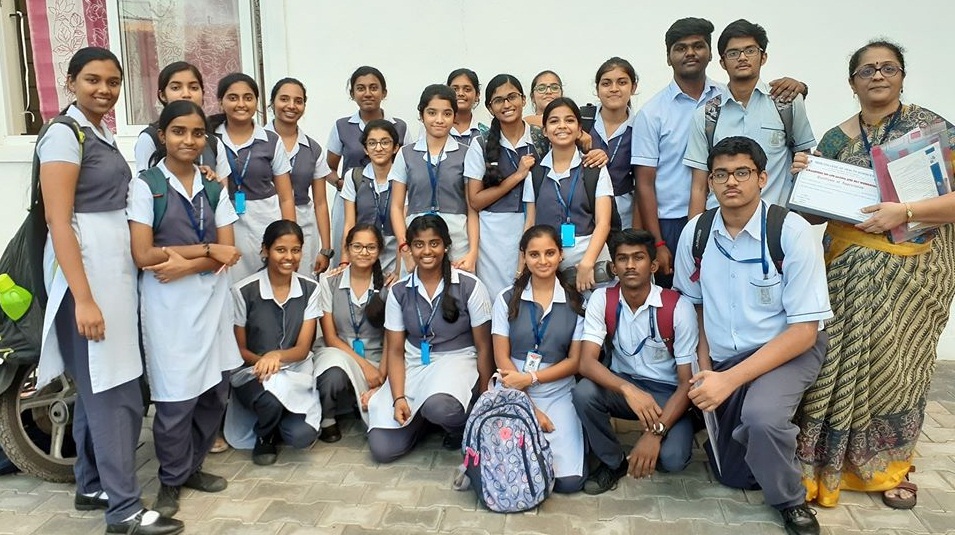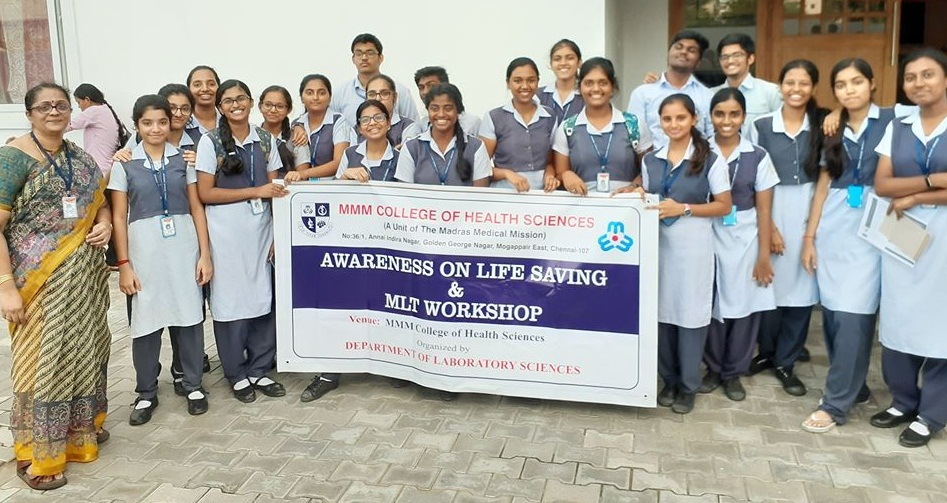 Amaaya 2019
Amaaya 2019, the CCA days for classes XI-XII was held on November 14 and 15 in which students from all four houses- Alakananda , Bagirathi, Cauvery and Ganga competed against each other in various events like channel surfing , Shipwreck, Fusion Dance, Fashion Designing , Field X O, Band , Movie Review , Lawyer up etc.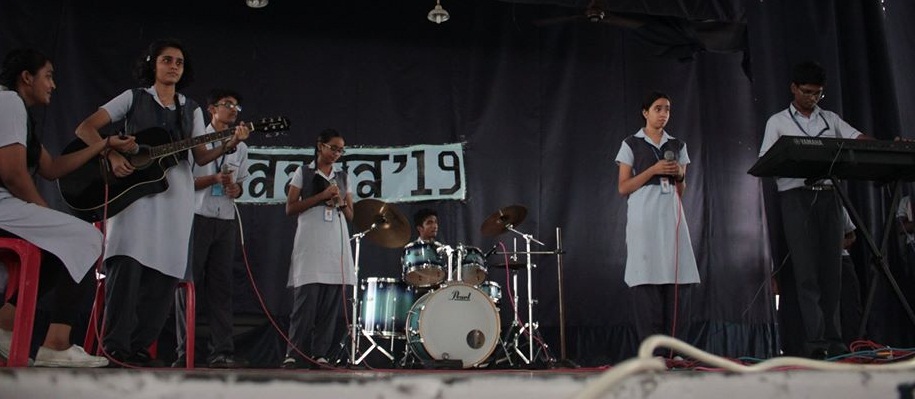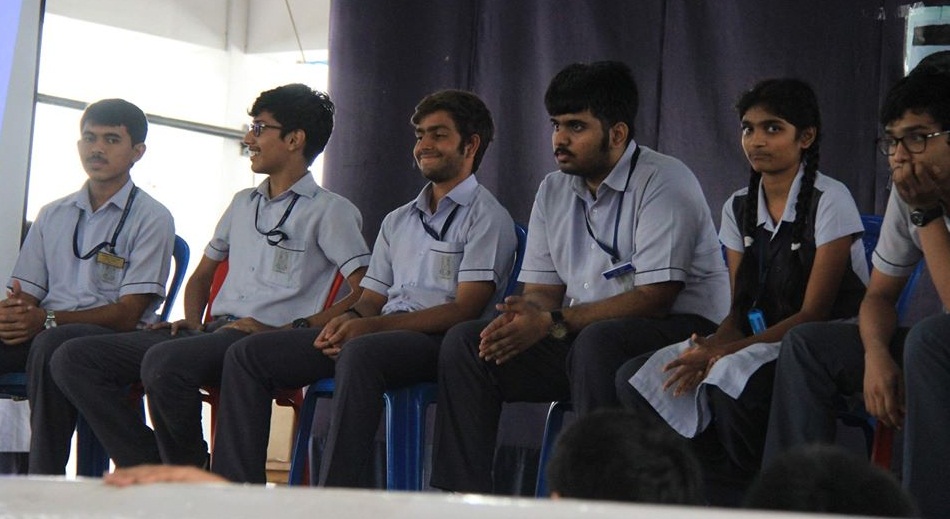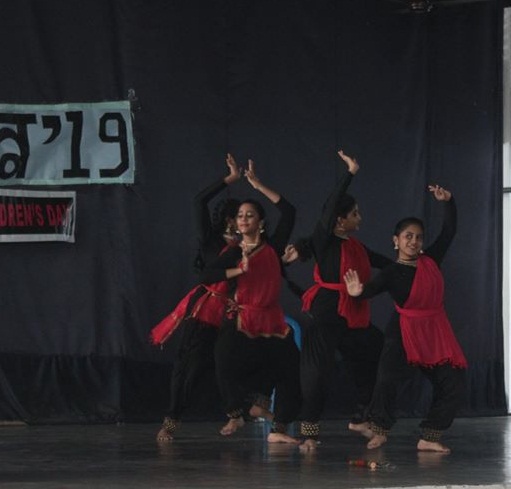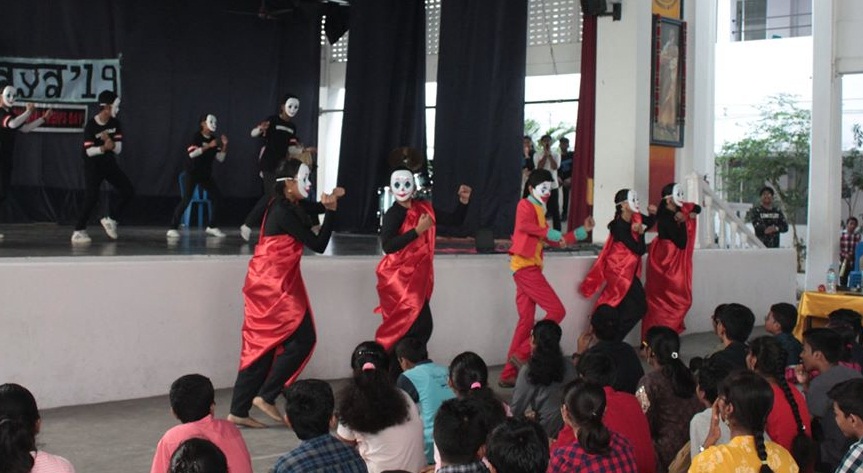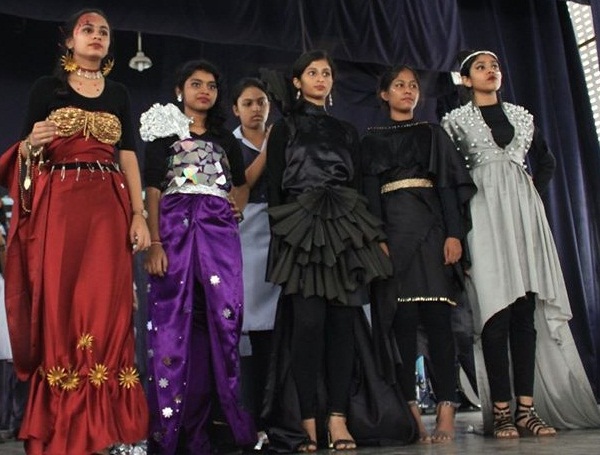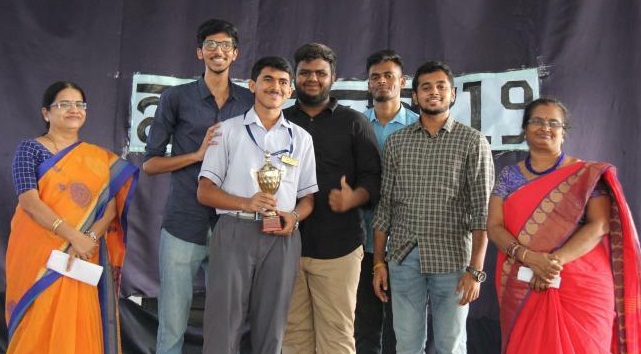 EDU DAYS EVENT
Mrs. Renuka Krishna kumar and Mrs.T.Hemamalini teachers from Computer Science department- Microsoft Innovative Educator Experts, participated in EDU DAYS EVENT, conducted by Microsoft Organization in Gurgaon 19th & 20th Nov. 2019 for their contribution to the domain of education using Microsoft O365 tools.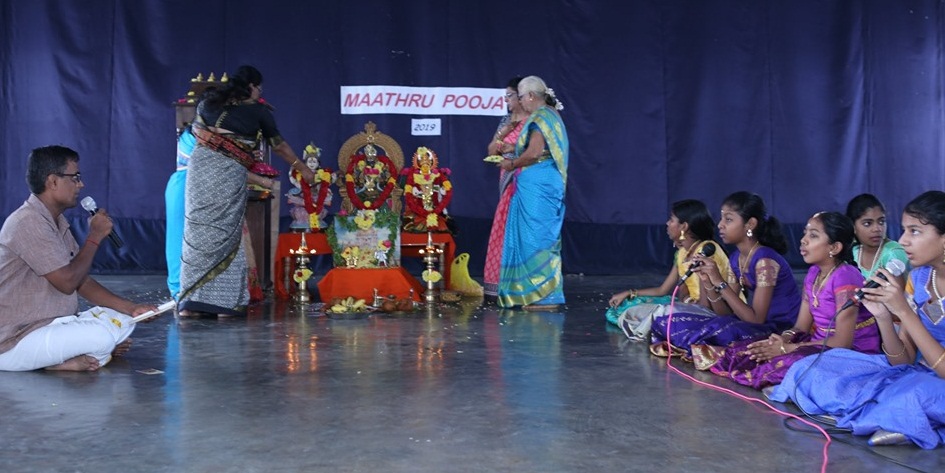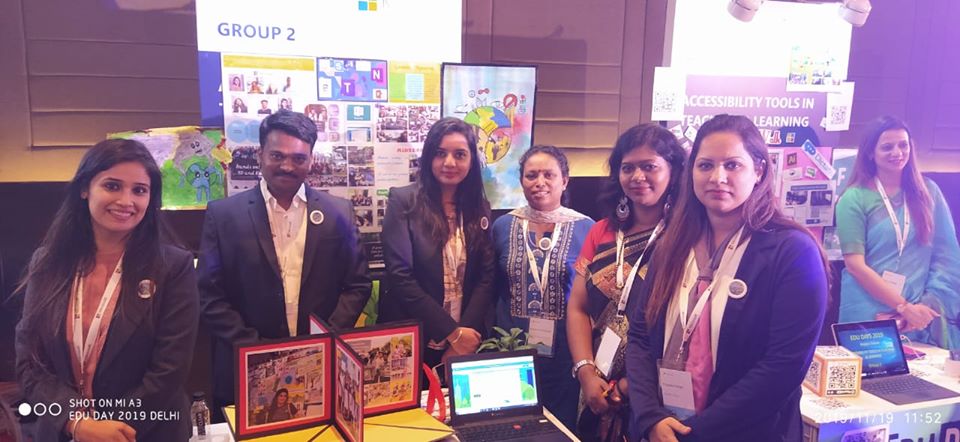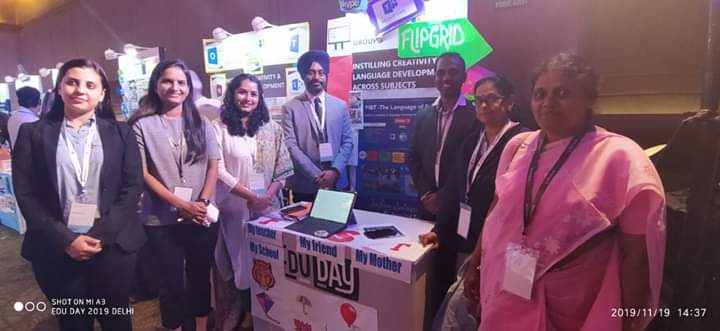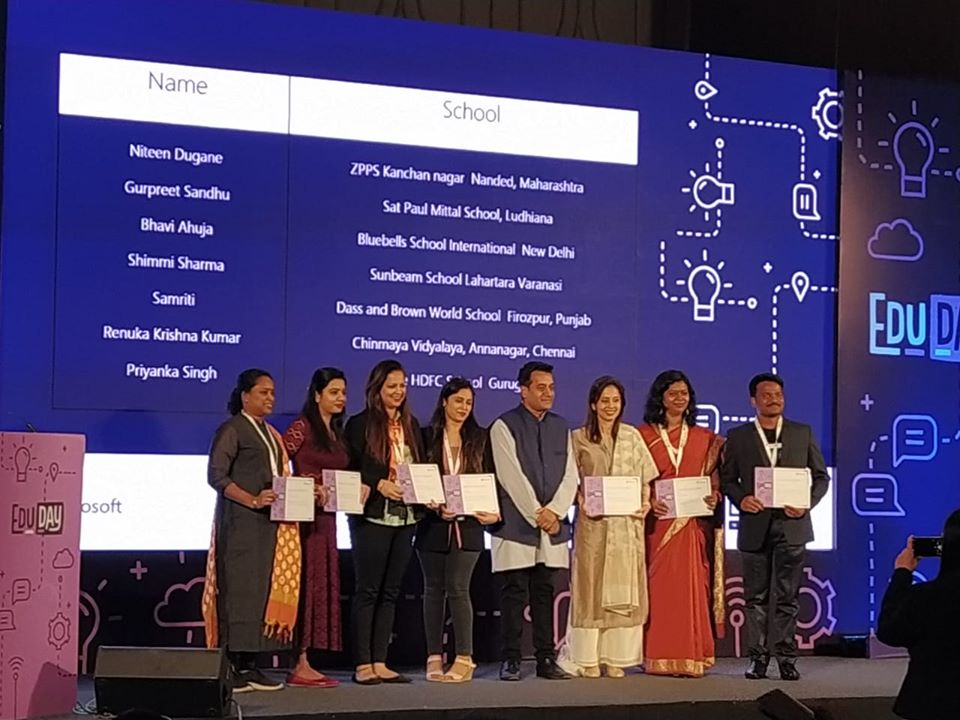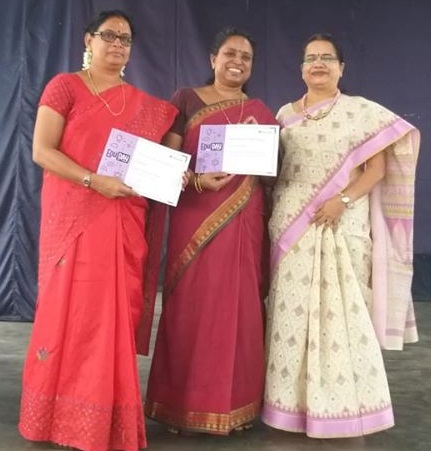 Children's day celebration
Children's day celebrations focus on children and their enjoyment. On 14th November teachers of our Vidyalaya gave various performances for the students in order to express their love and care for them.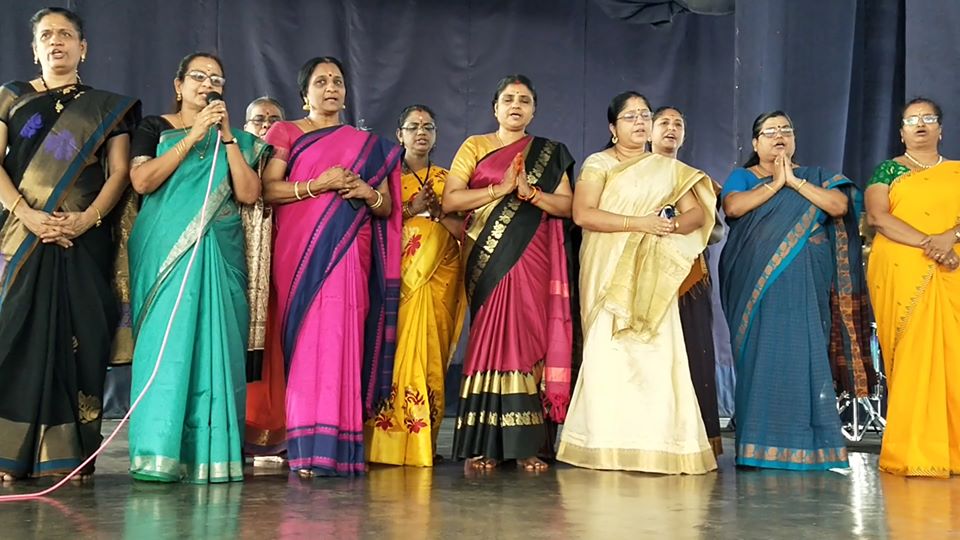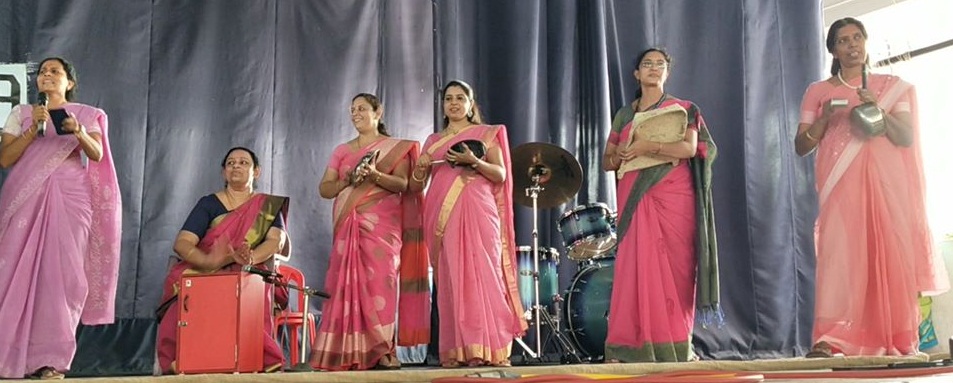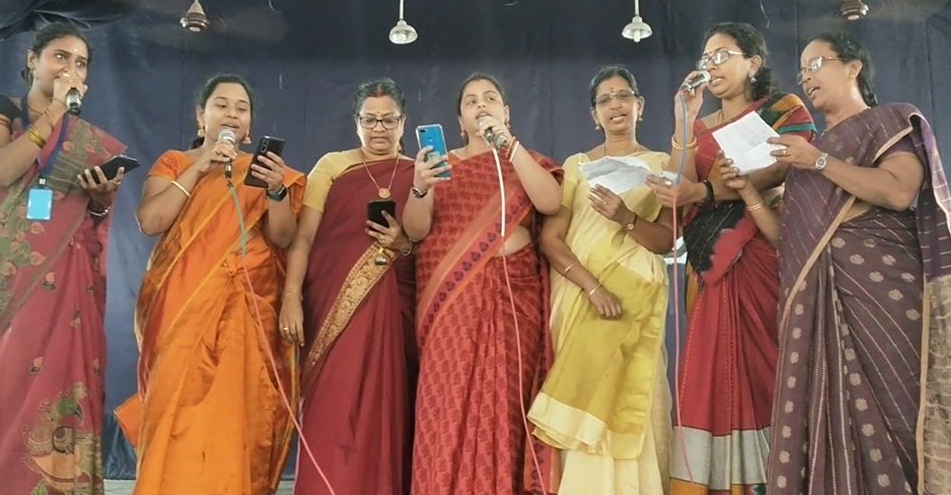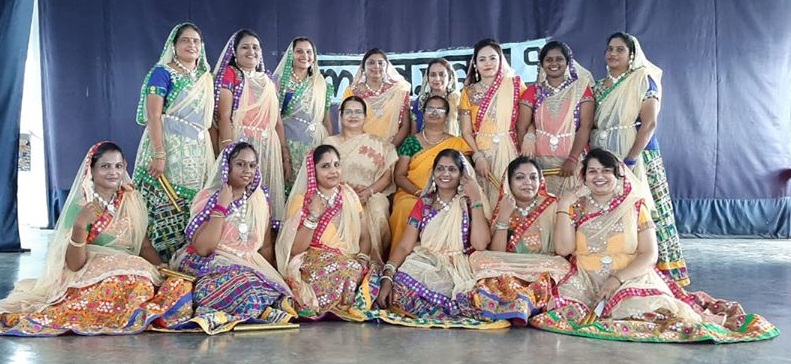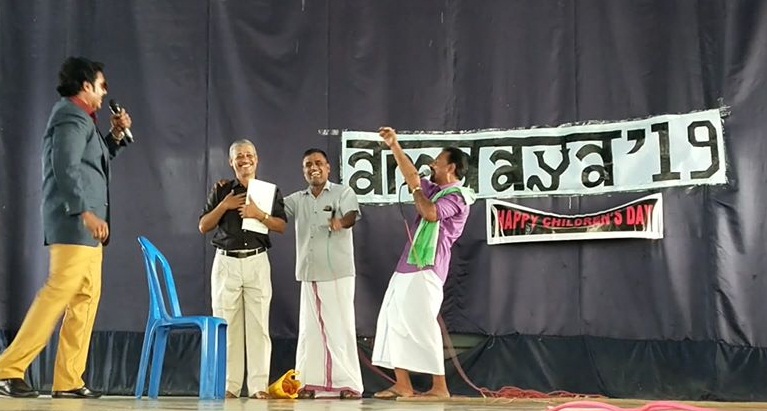 Vigilance Awareness week
On account of Vigilance Awareness week, Mrs.Renuka Krishna kumar and Mrs.T.Hemamalini from Computer Science department conducted a Quiz for CBSE officials on 1st of November, 2019. Topics covered were themes, abbreviations, and to identify different scams and the person responsible for it. All participants showed great enthusiasm and were a great learning experience for the participants and for the spectators.
GST & Central Excise, Chennai Outer conducted a debate and essay writing contest on 30th October in which the students of our school took part. For the debate, students had to speak either for or against the given topic. The essay writing topic was provided on the spot. Our school debate team ( Nishitha BS and Shreya G Sekar) secured the 2nd position in the team category. Nishitha BS also won the 1st place in the individual category. They were also invited to deliver a speech at the GST Office for the valedictory.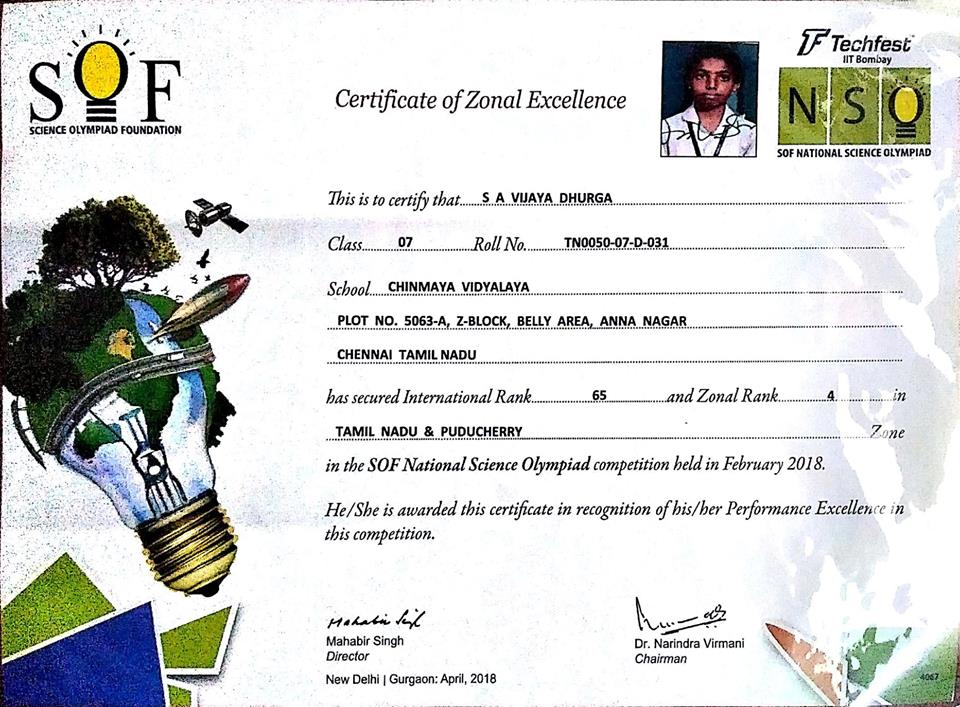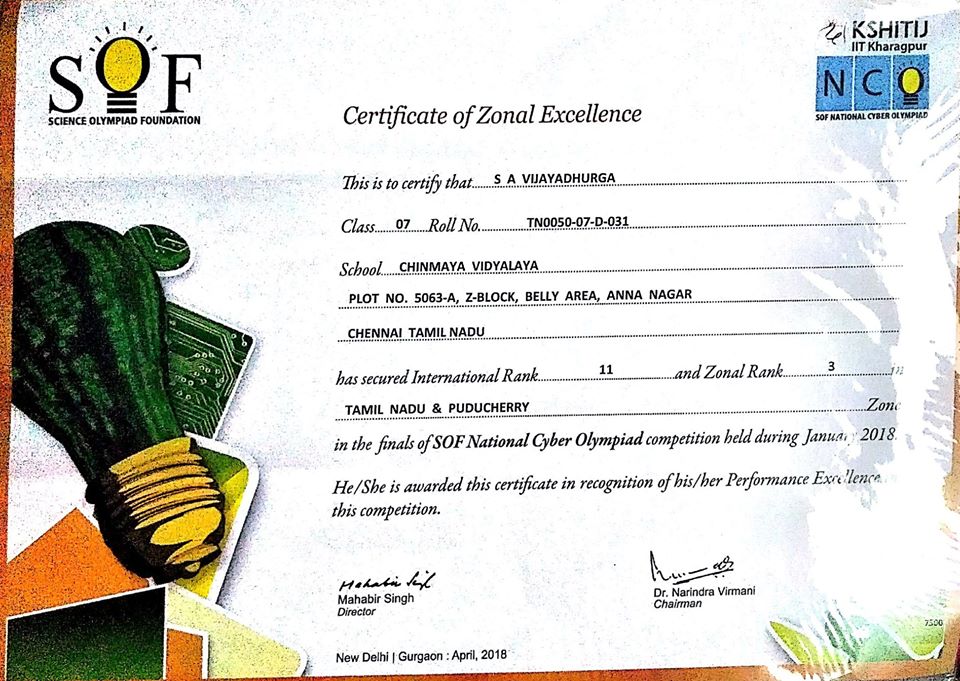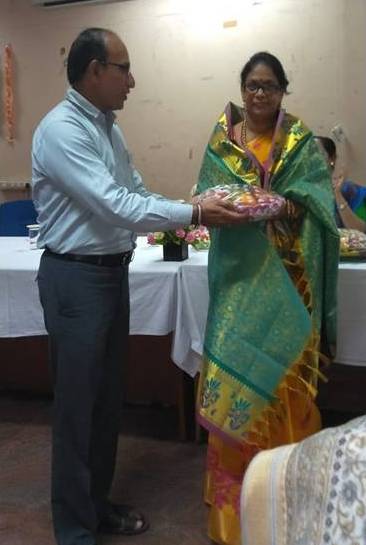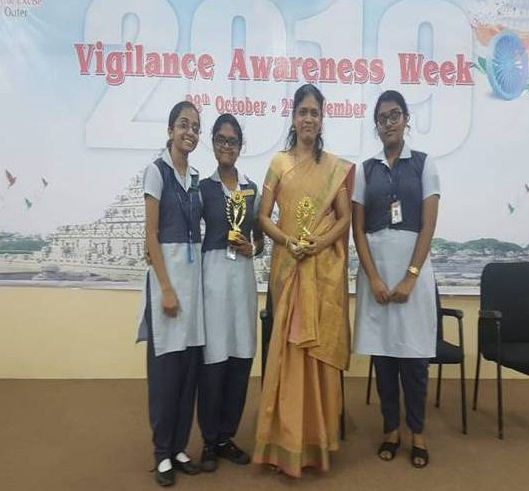 30th Annual day Celebration
The 30th Annual day of our Vidyalaya on 24th October 2019, was dedicated to all women and aptly titled 'Sthree Shakthi'. The Chief Guest on the occasion, Shri Sujith Kumar (from Infosys Ltd) and the Guest of Honour Smt Priya Ramesh (Co-Founder of Orenda)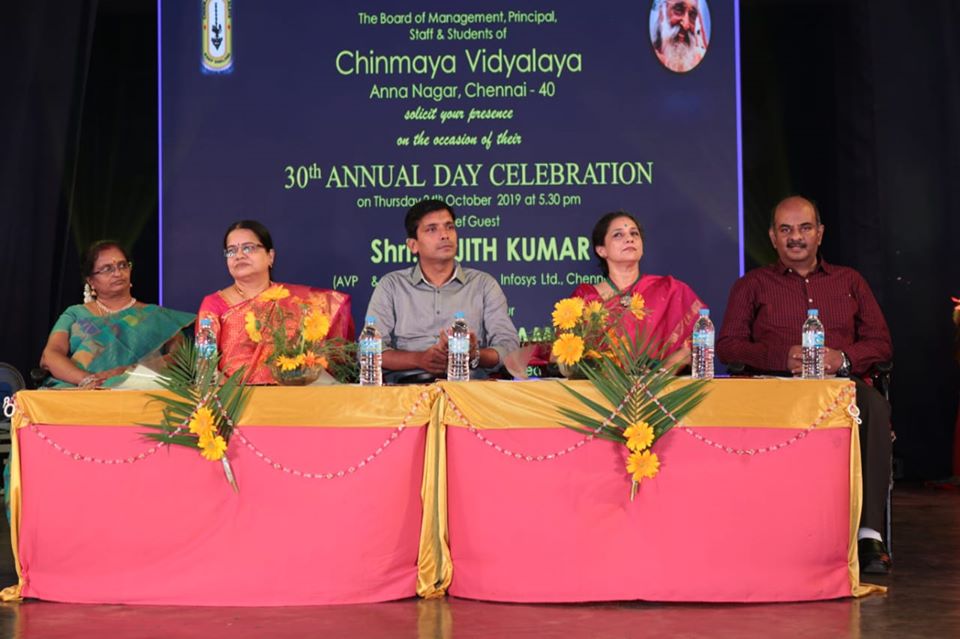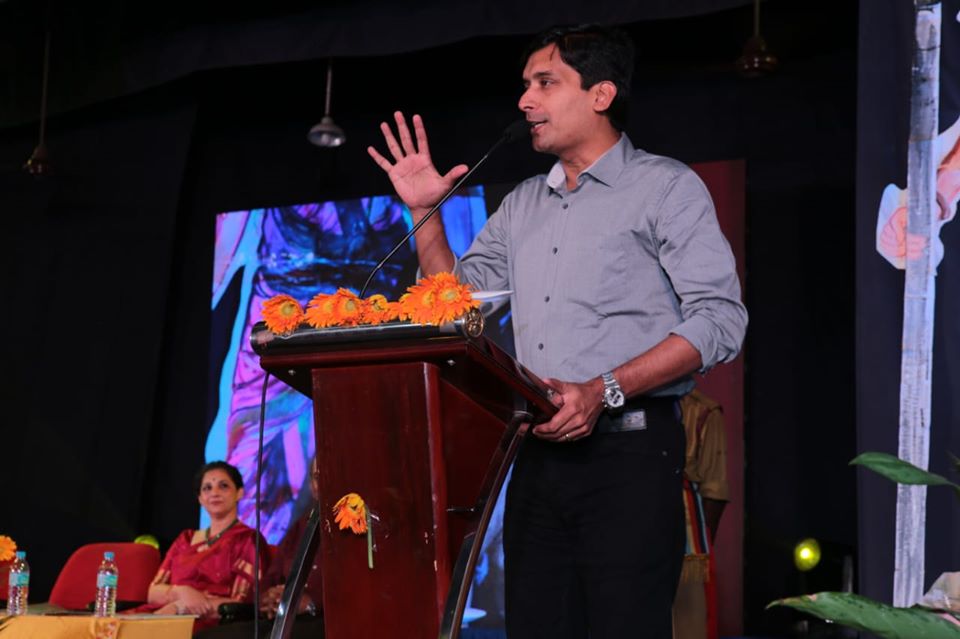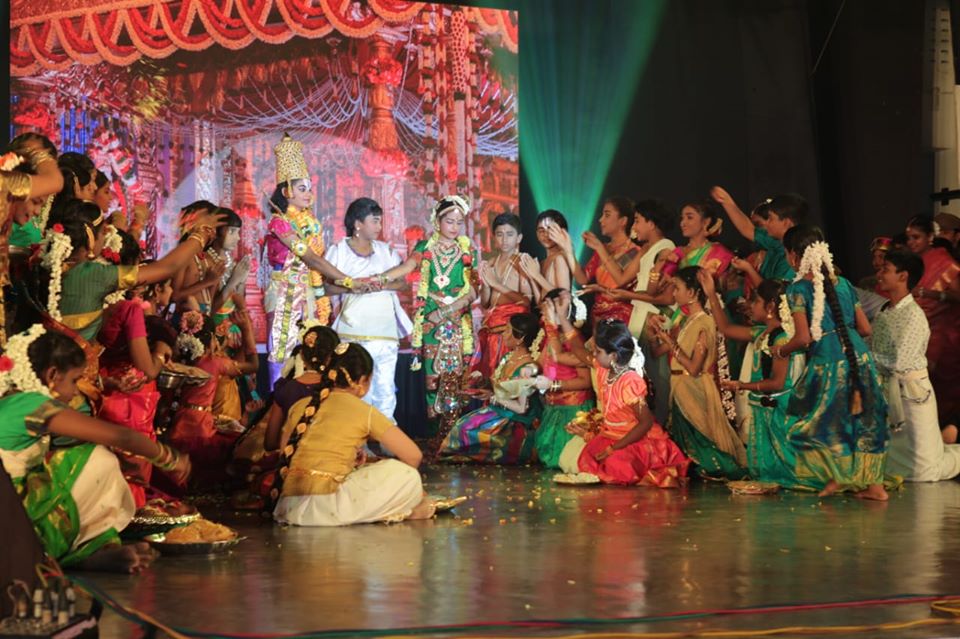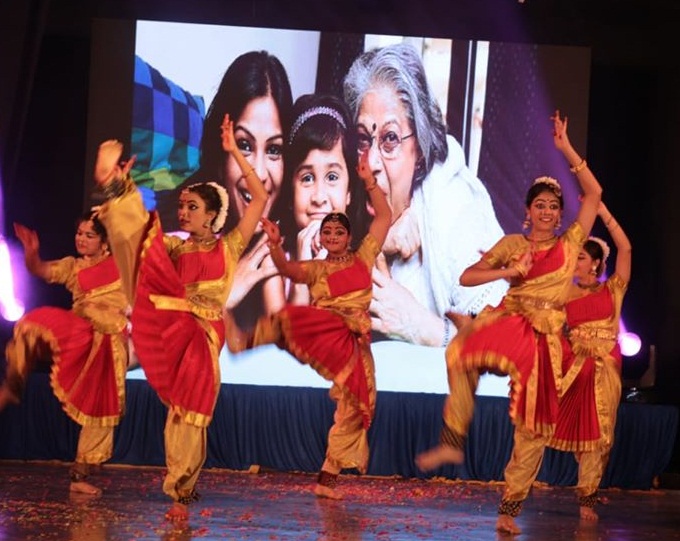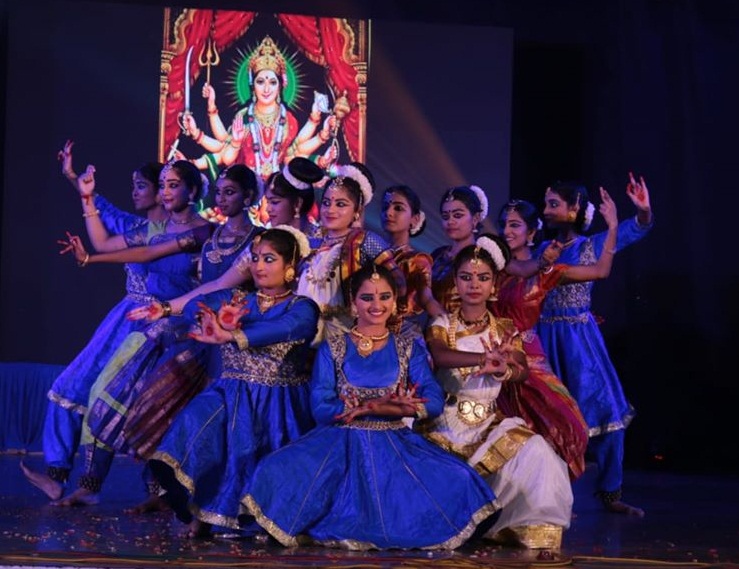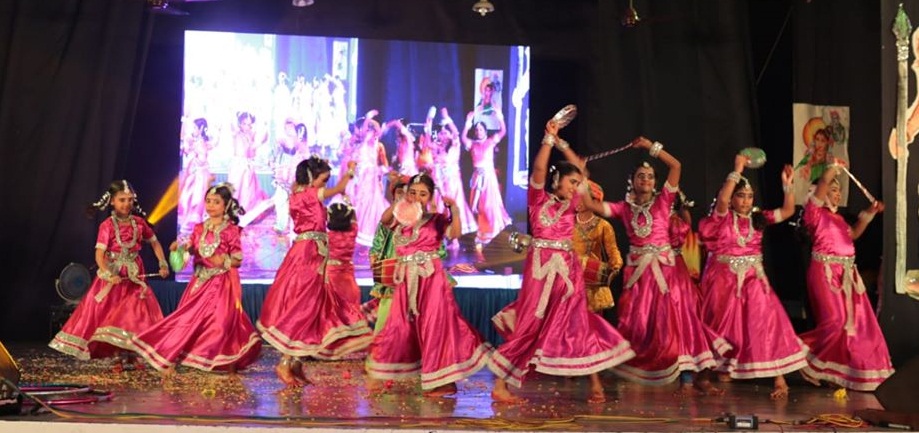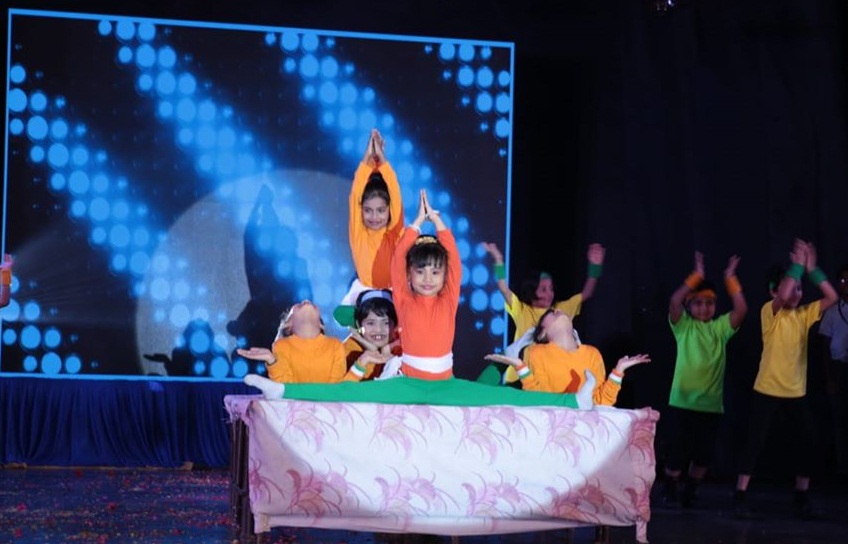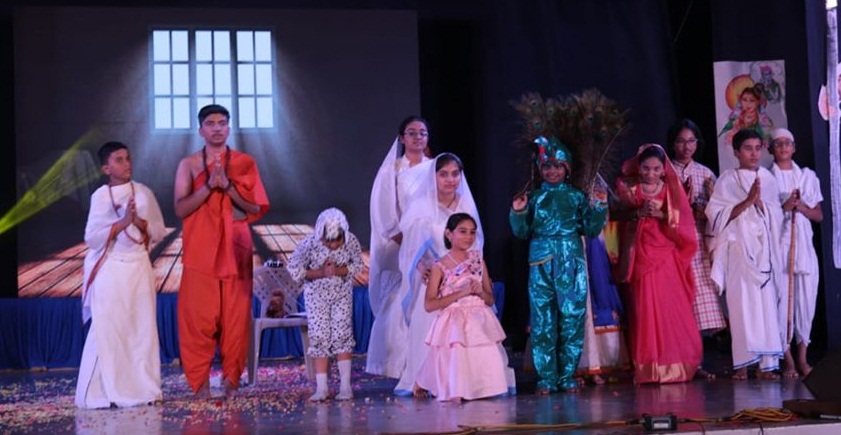 Educational trip to Sidhabari and Delhi
The Students of Std X were taken on an educational trip to sidhabari and Delhi for a week from 13th October to 20th October 2019.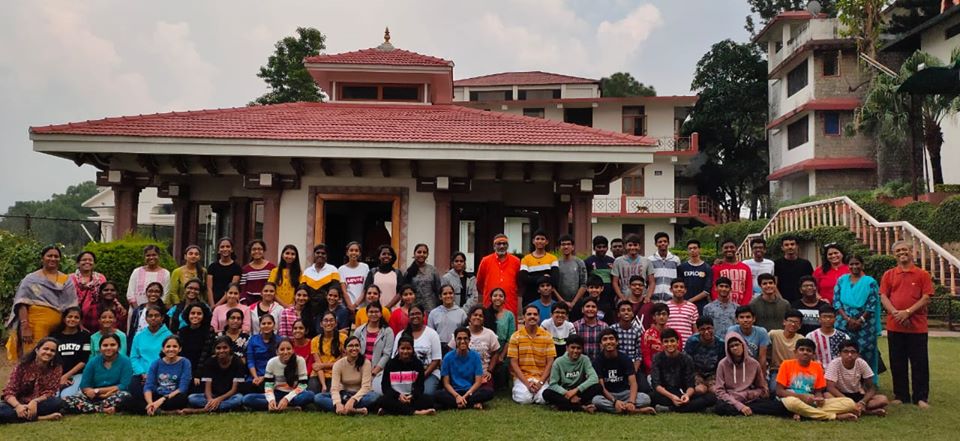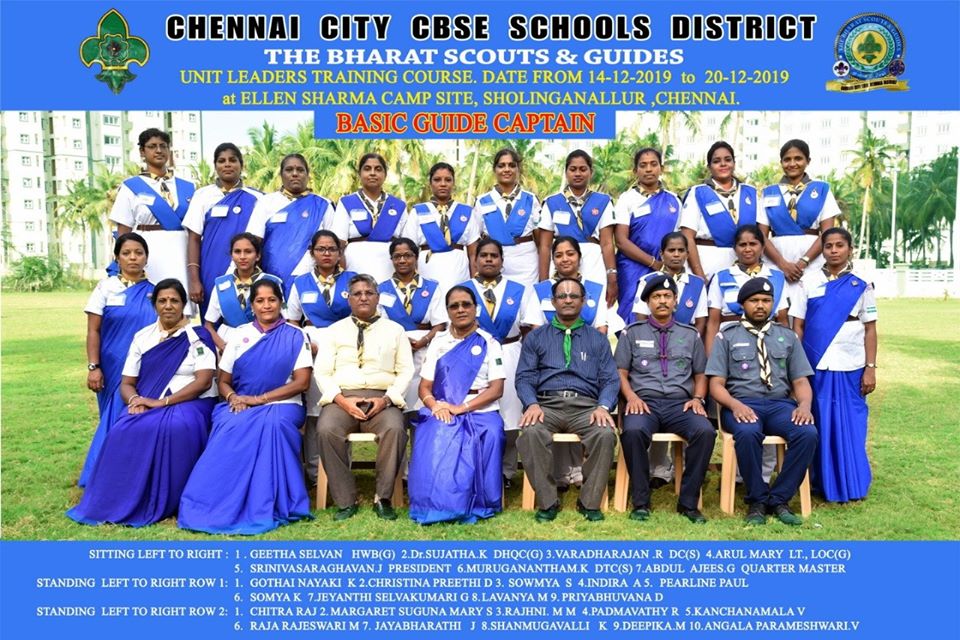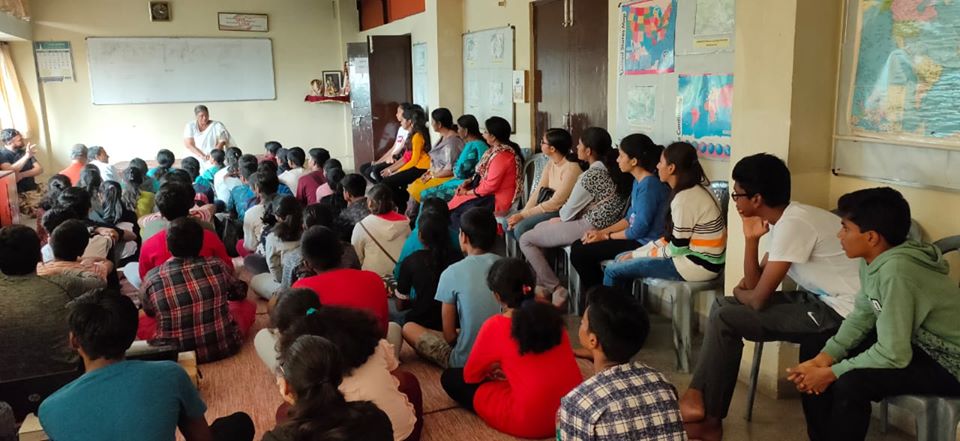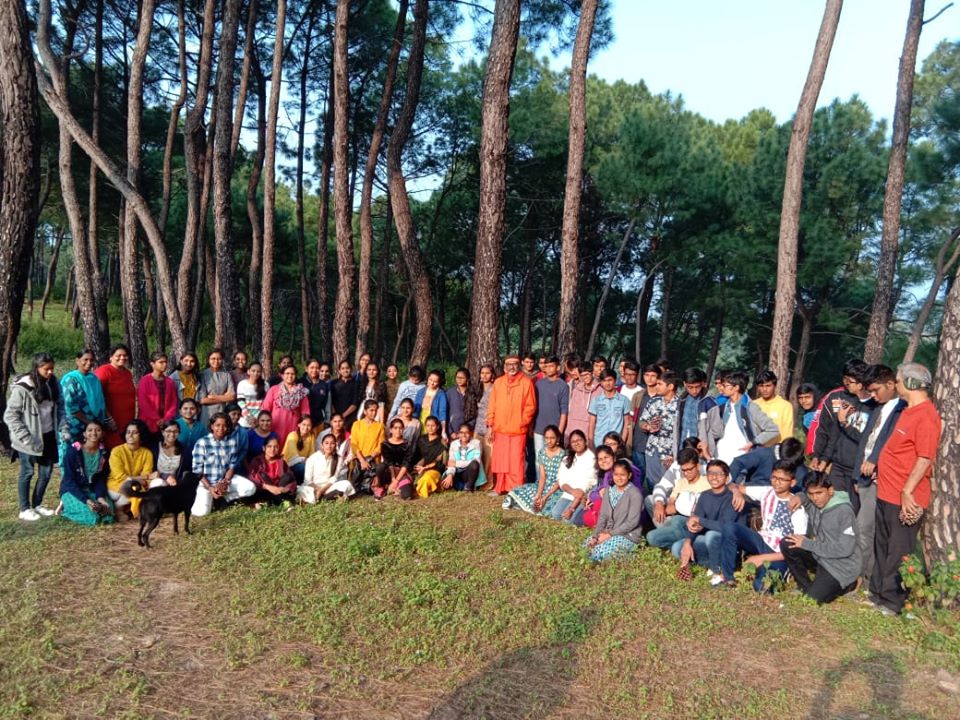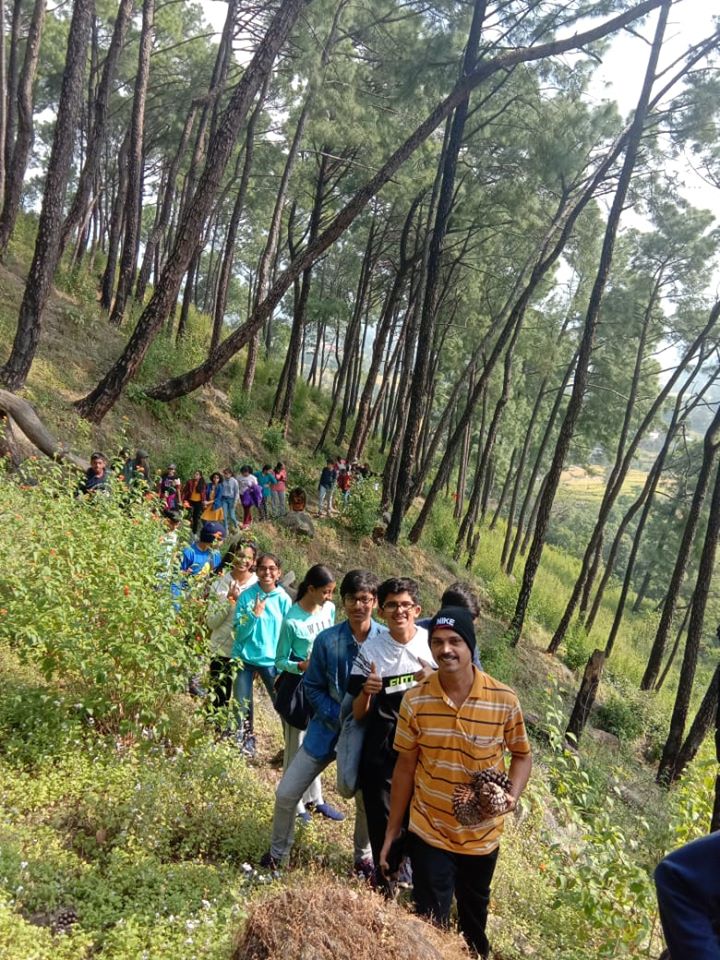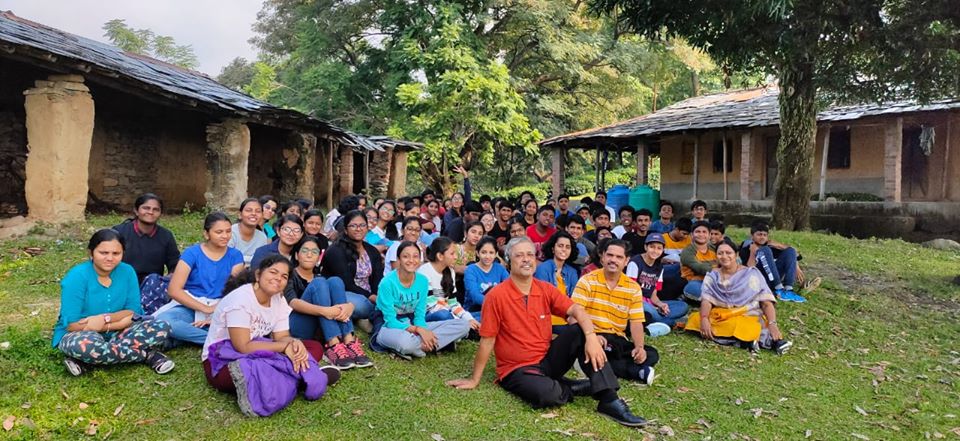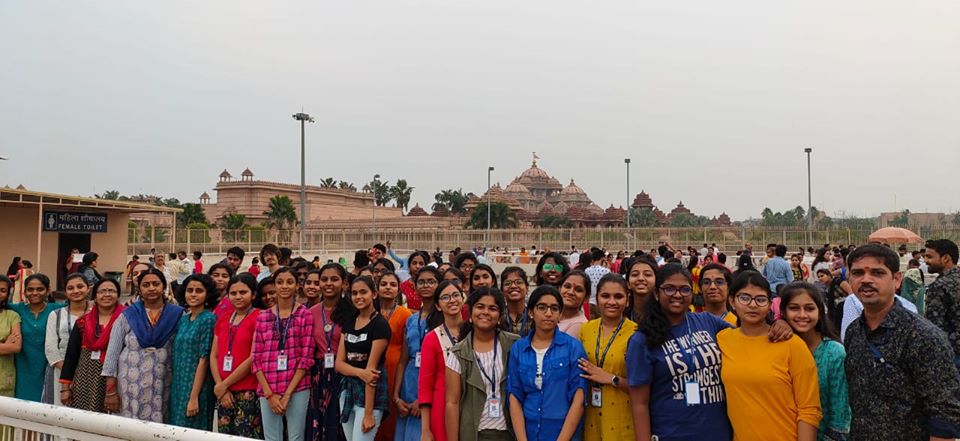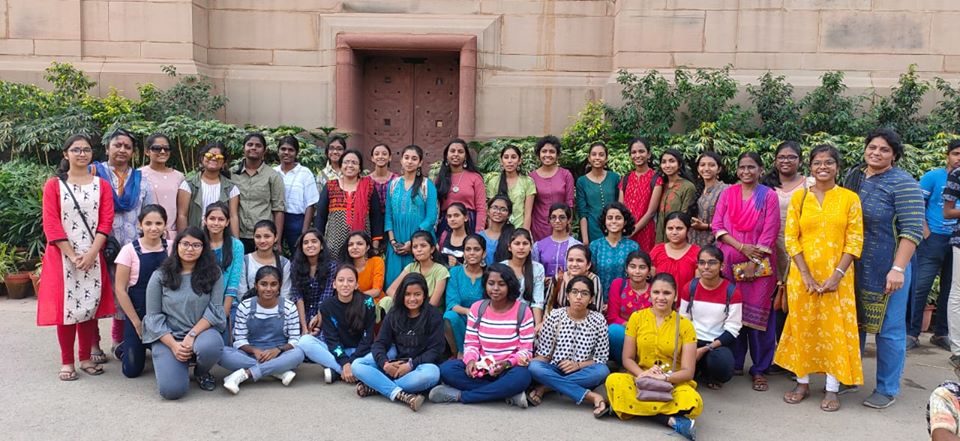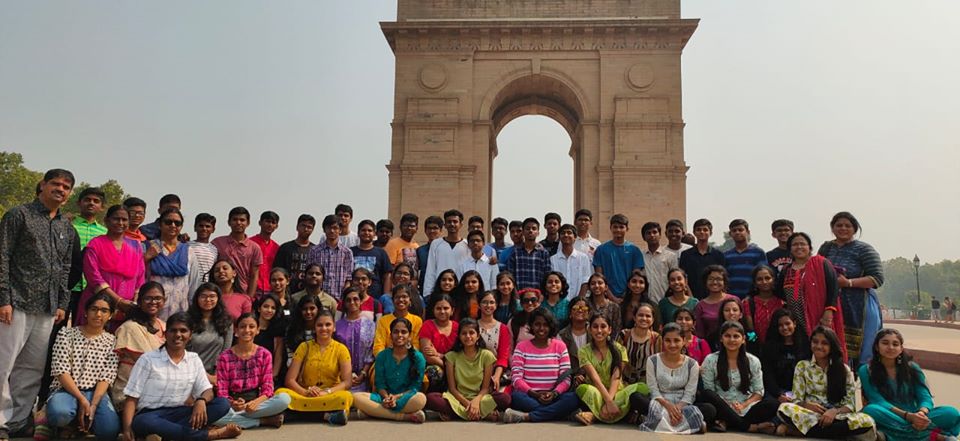 Navarathri – KG Block
The Kindergarten Children of Chinmaya Vidyalaya, Annanagar celebrated Navarathri by keeping Golu. Dolls were arranged according to the tradition and religious faith. Children participated in the celebration with a lot of enthusiasm. It brought great fun and joy among them.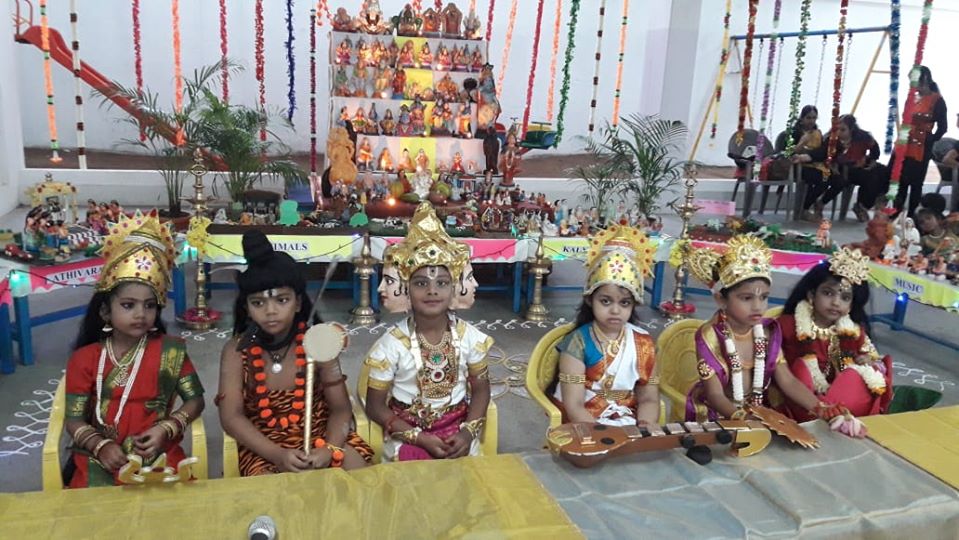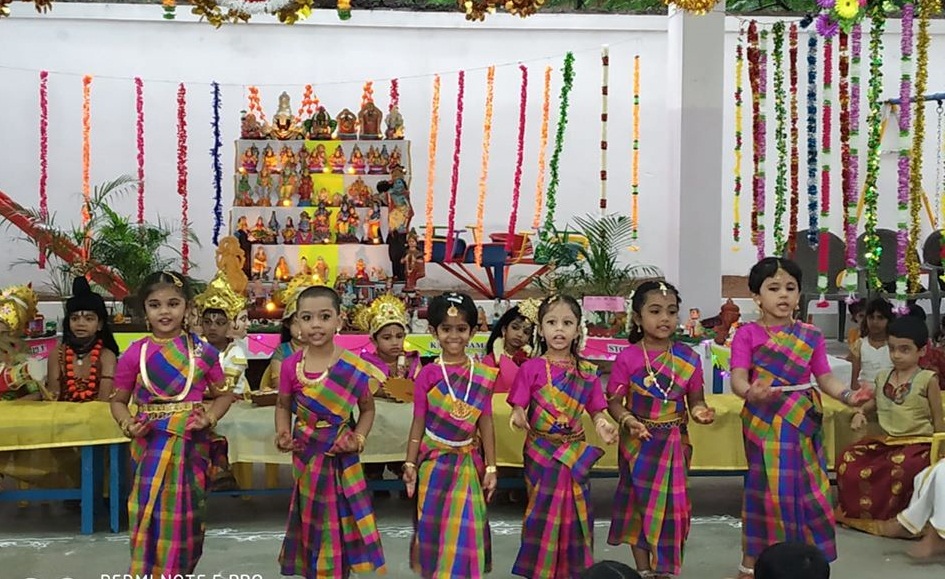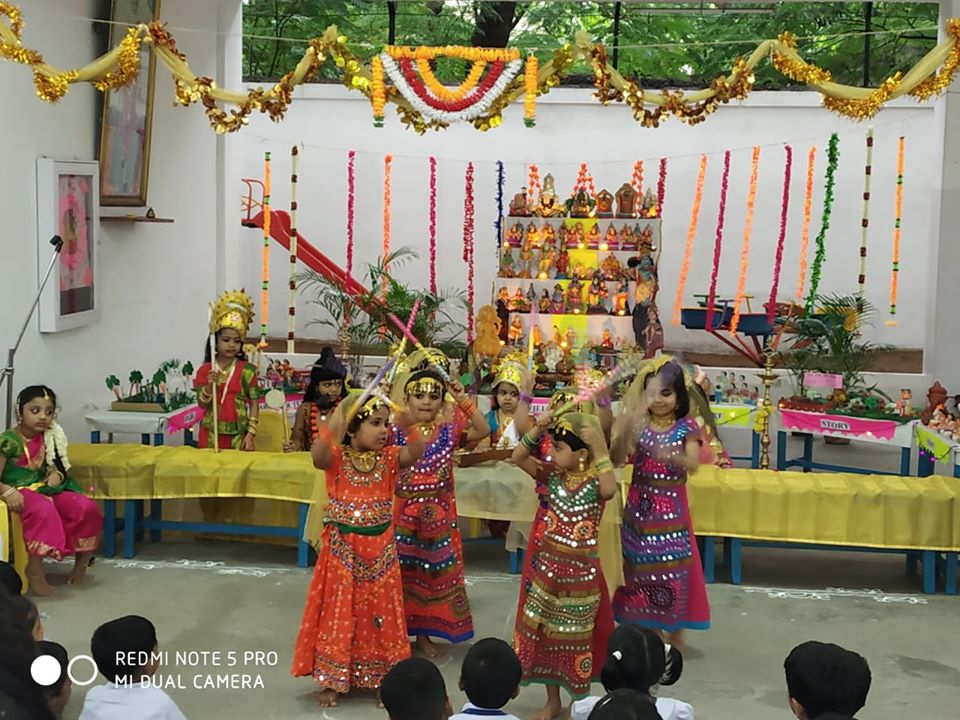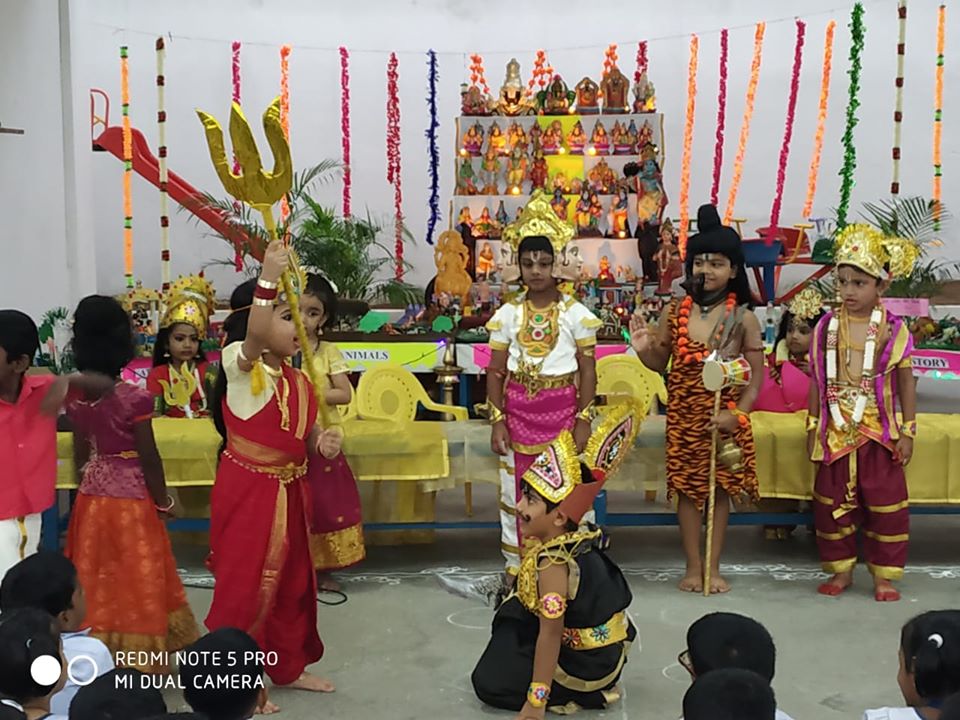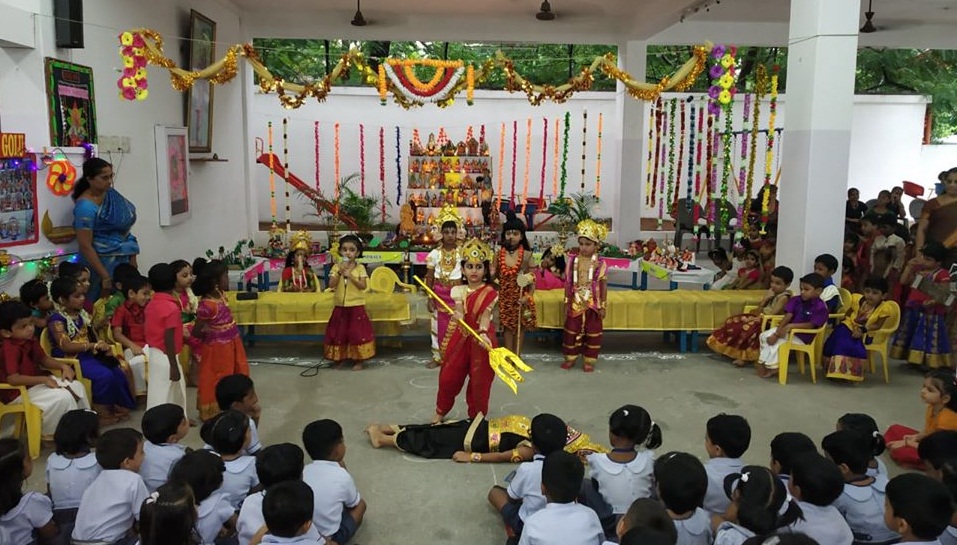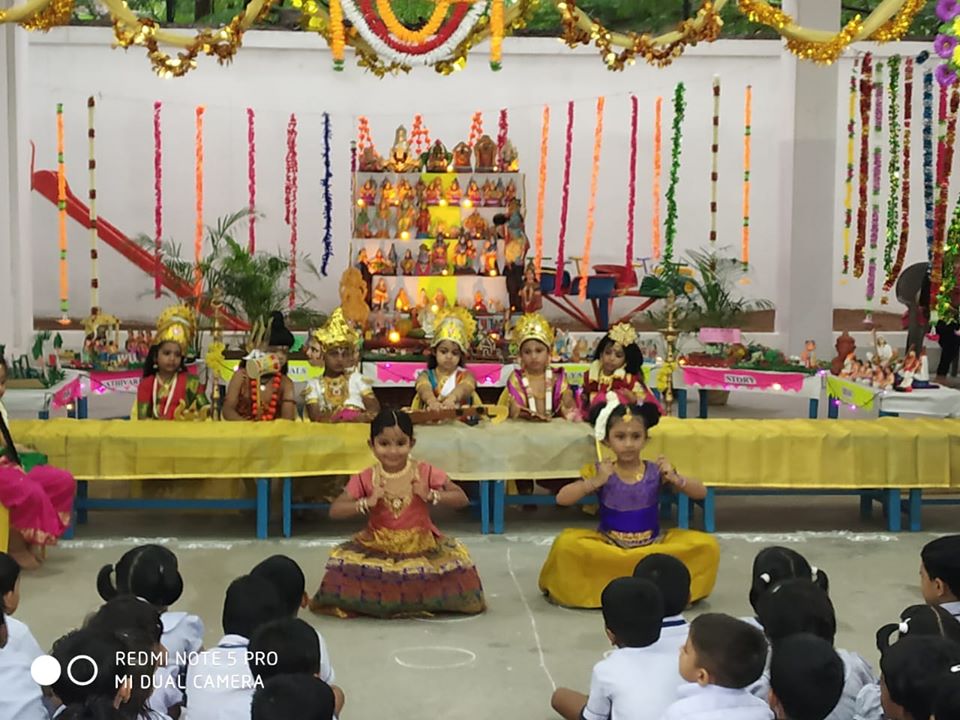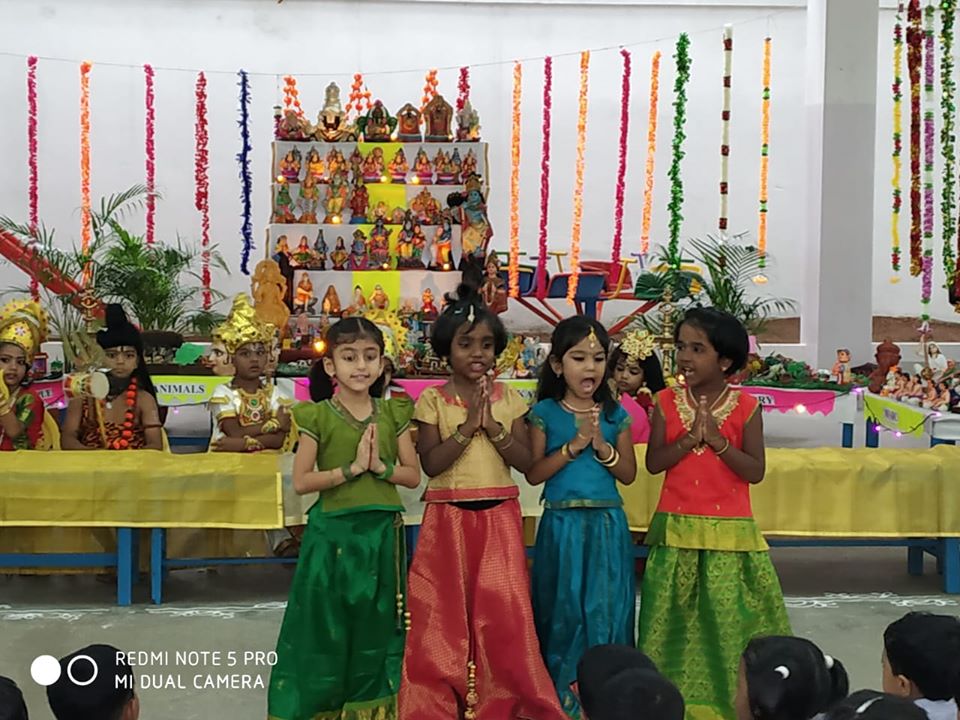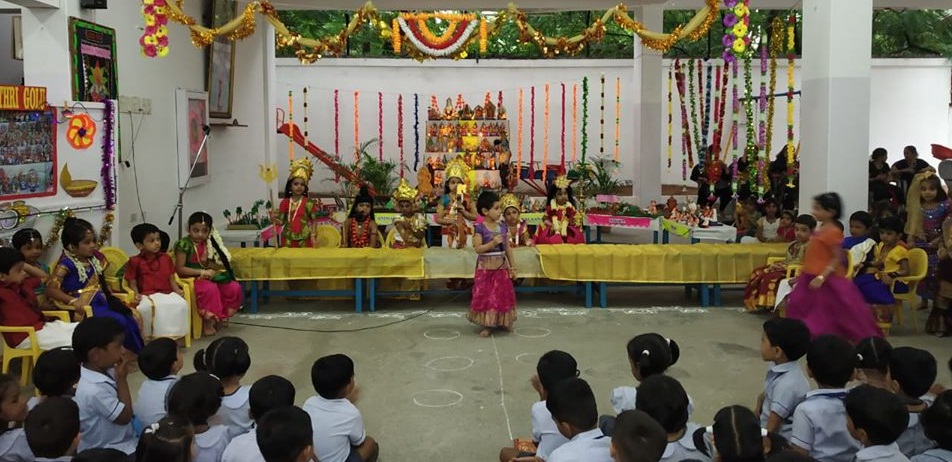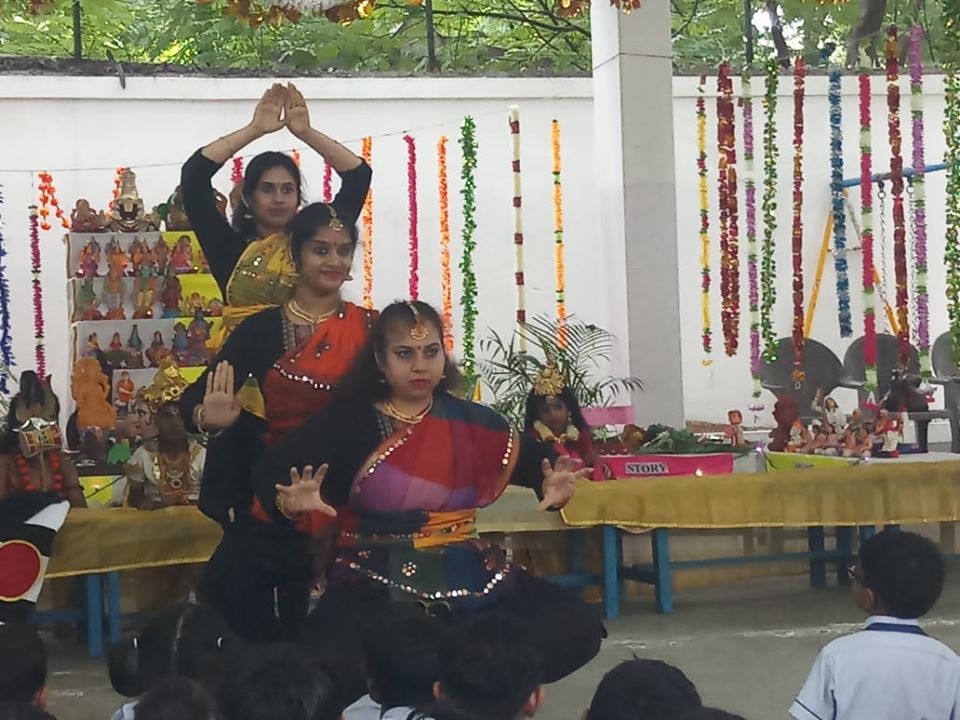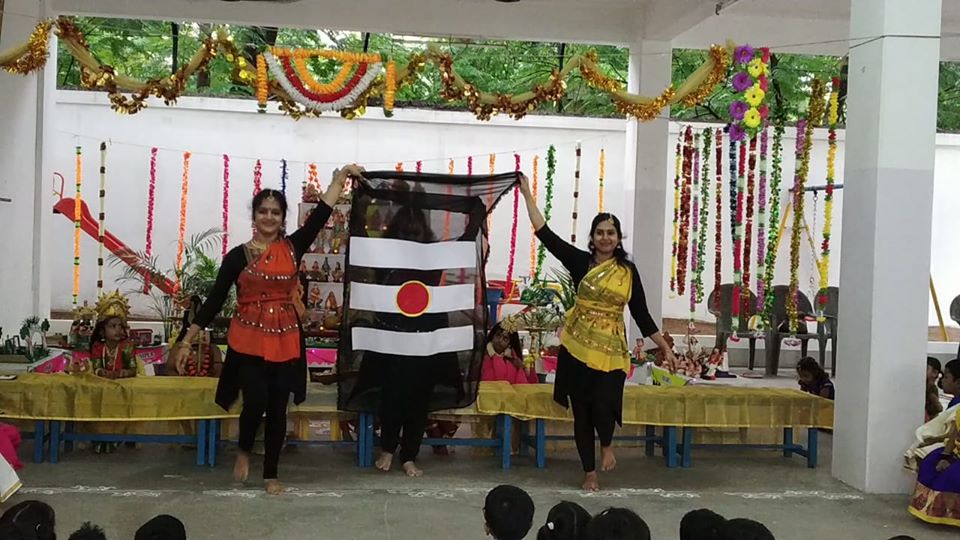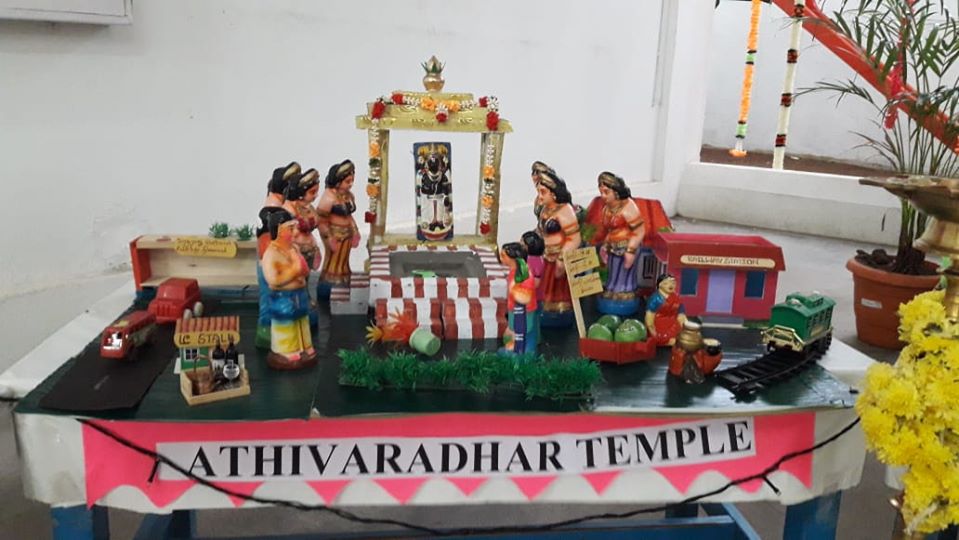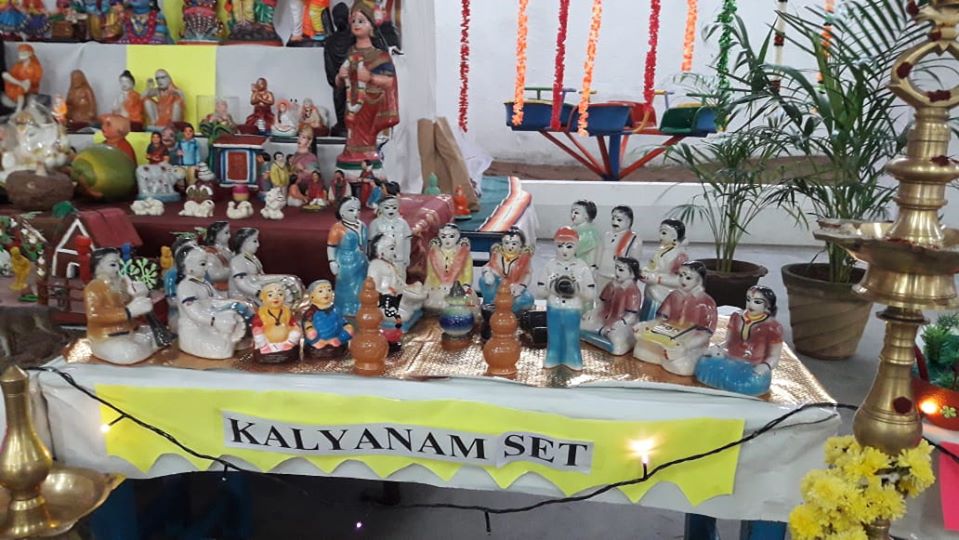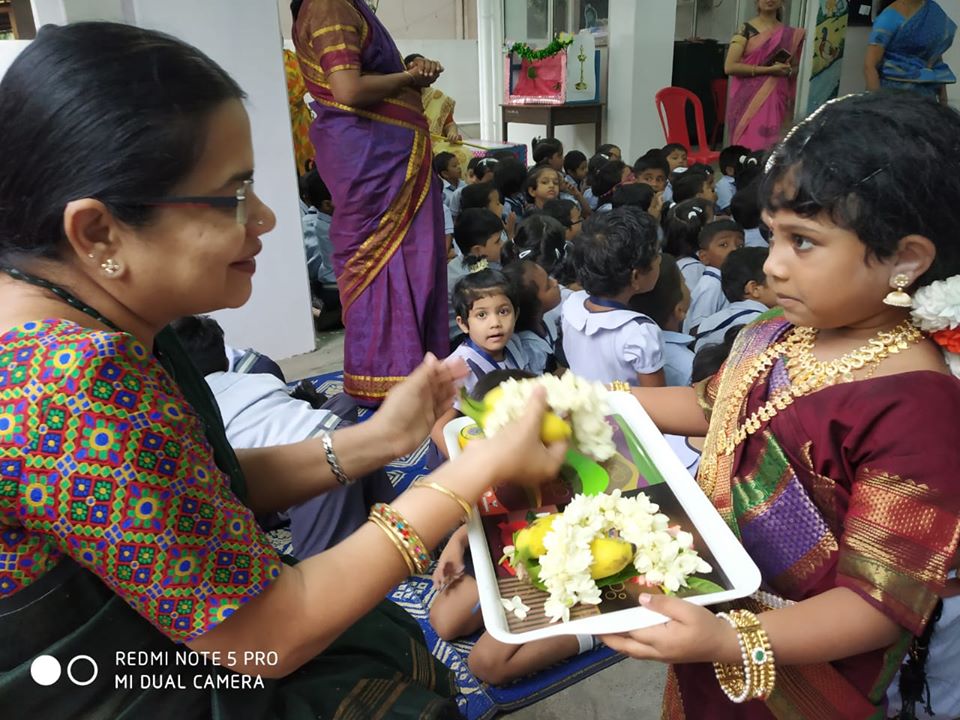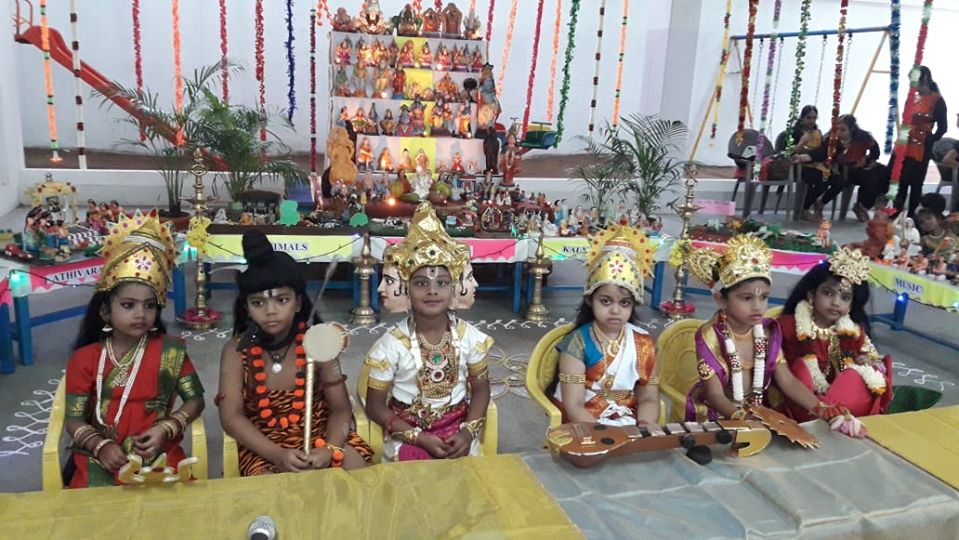 Birth anniversary celebration of Dr. A P J Abdul Kalam
Onam celebration was held on 10th September 2019 in our Vidyalaya amidst great cheer and cultural extravaganza. A traditional dance of Kerala was performed by the students of class IX. Onam festivity also included various competitions to mark the significance of the celebration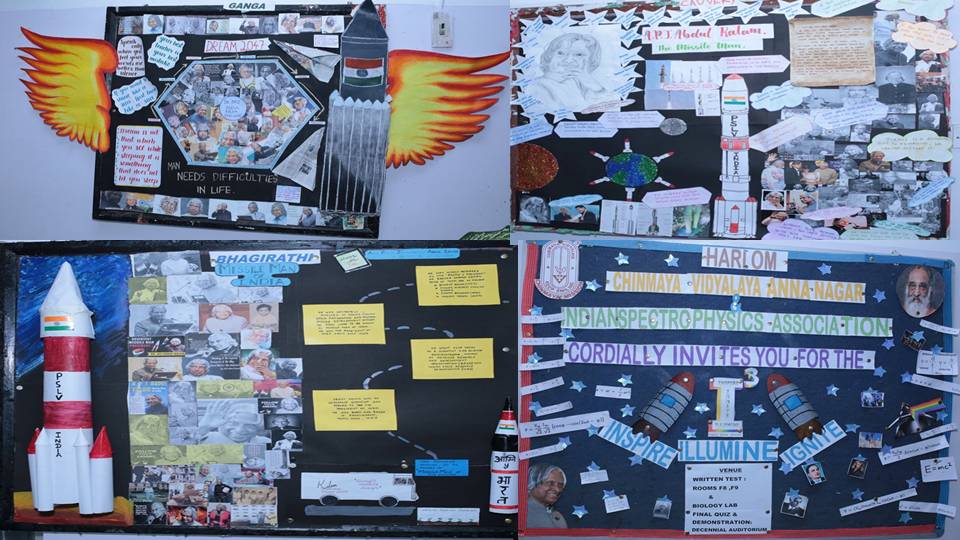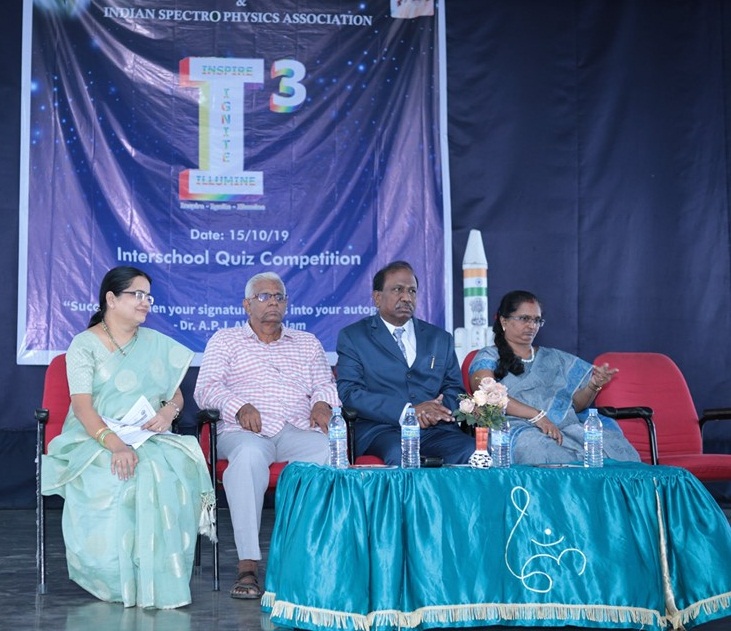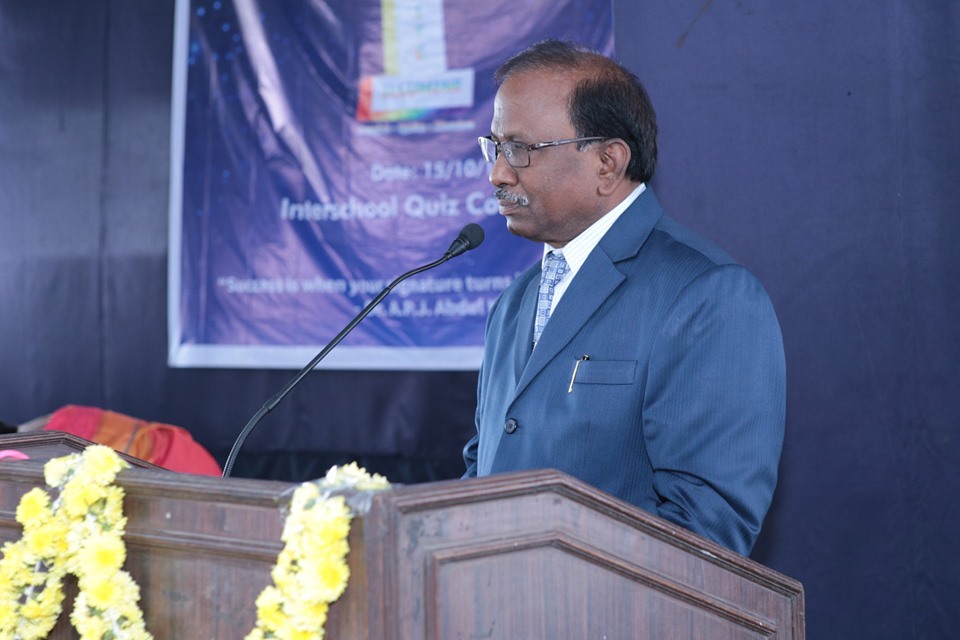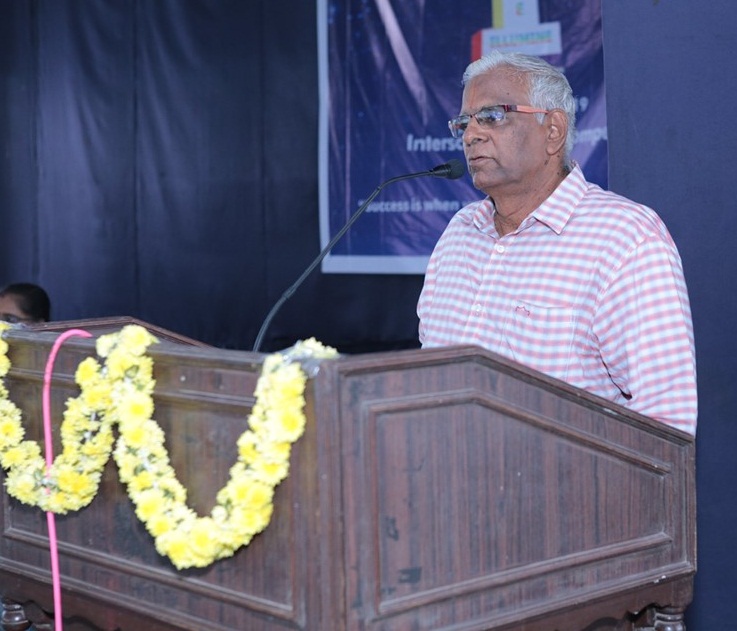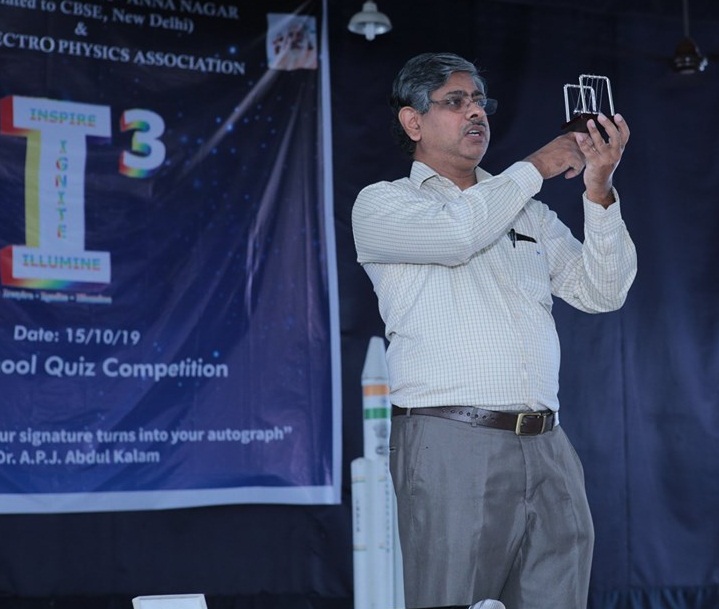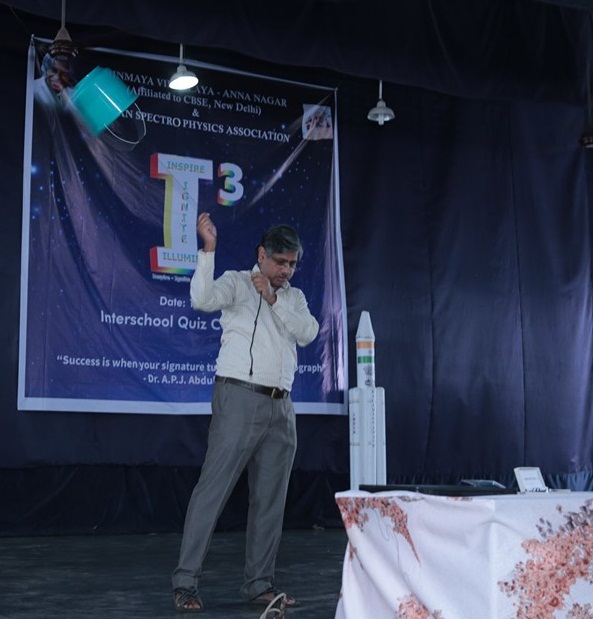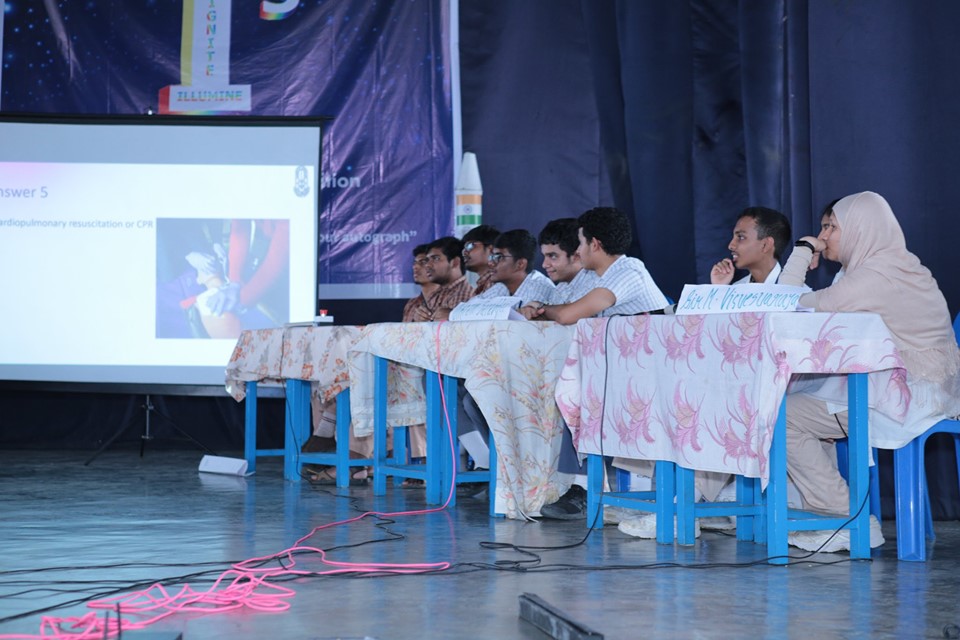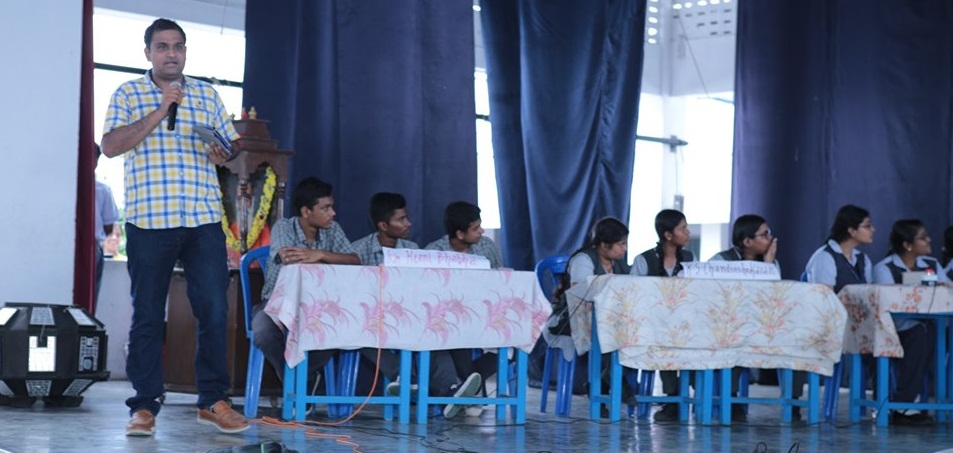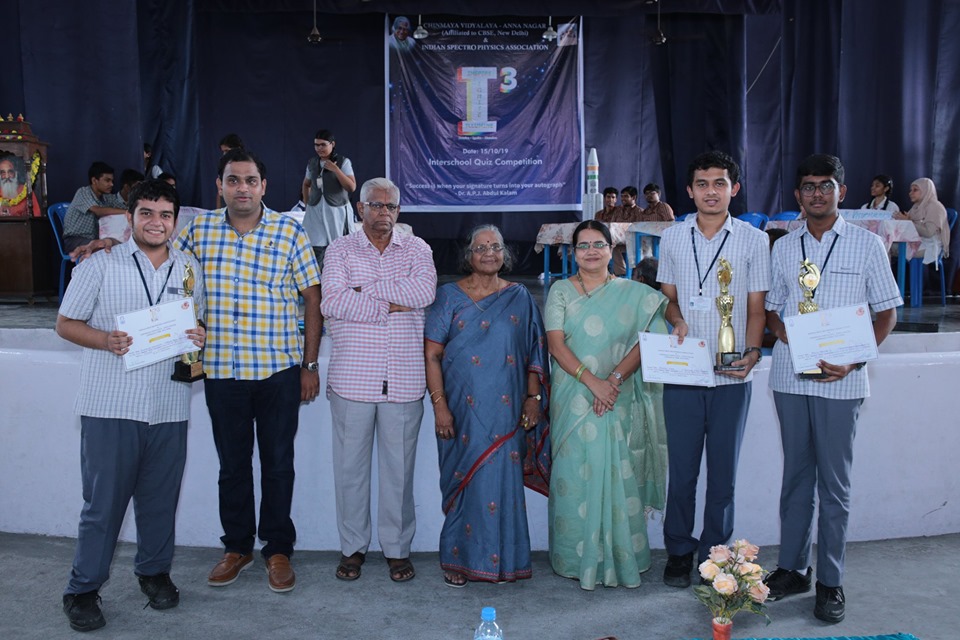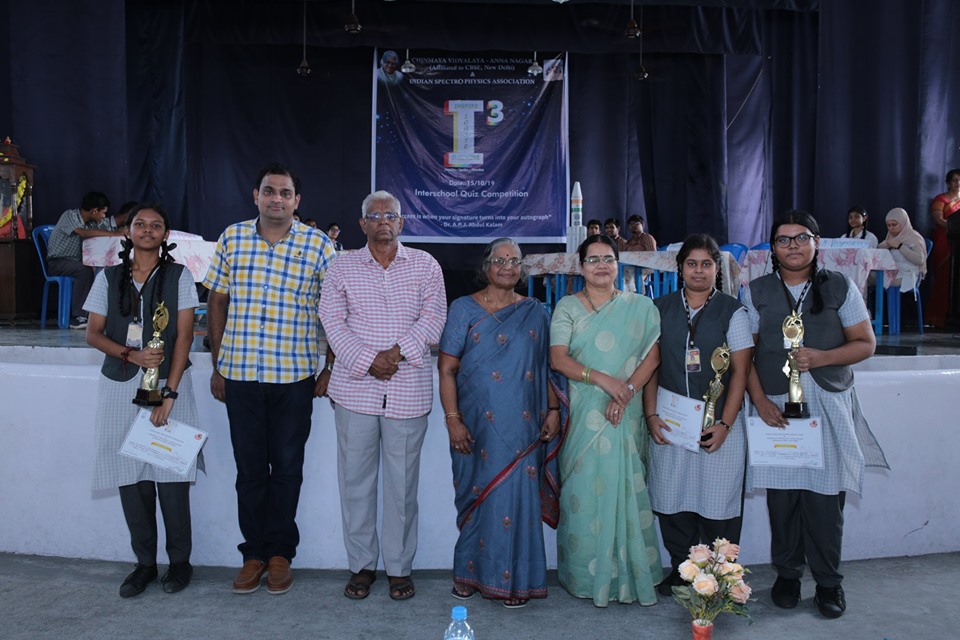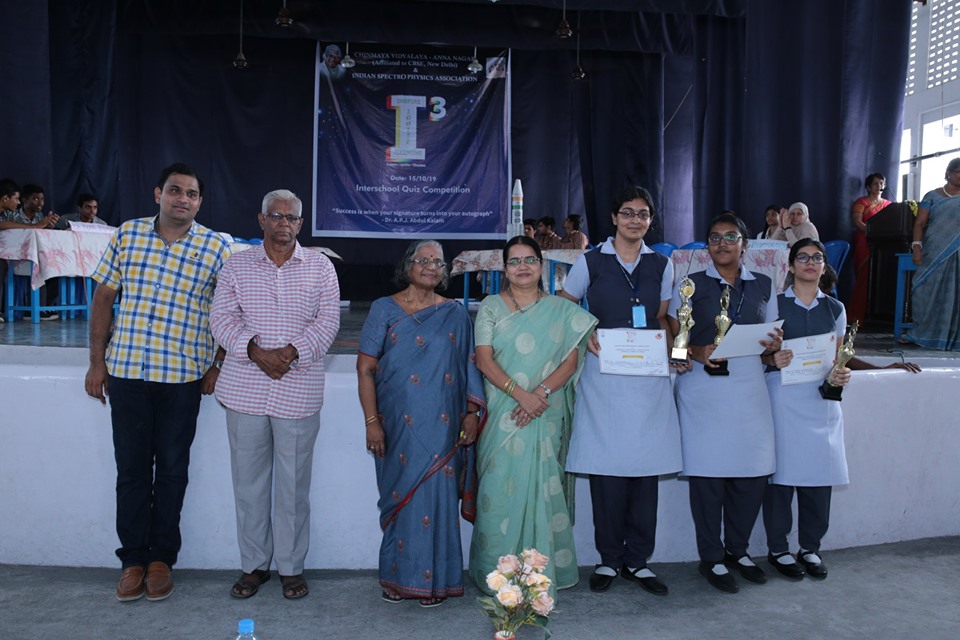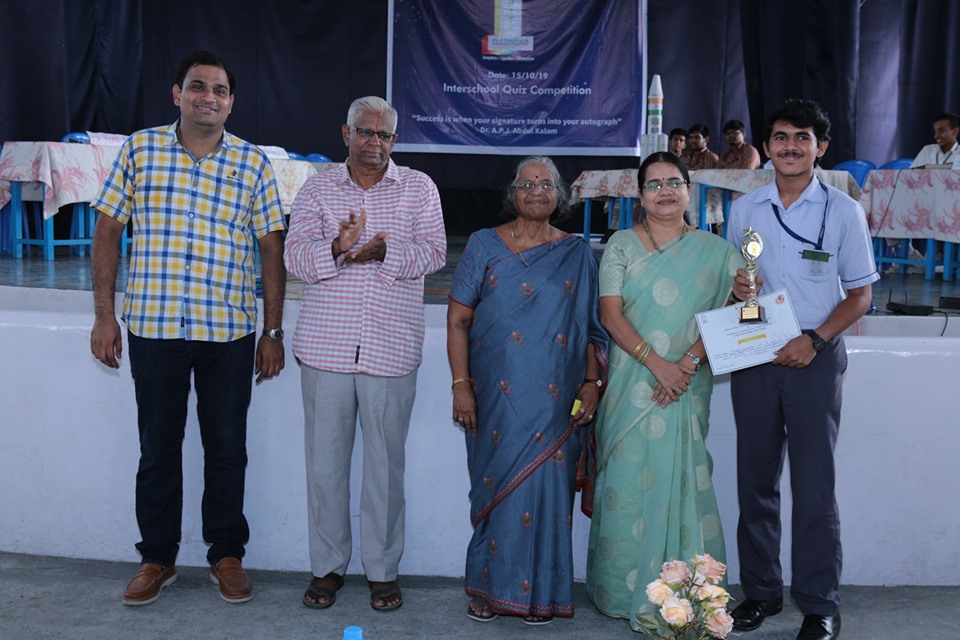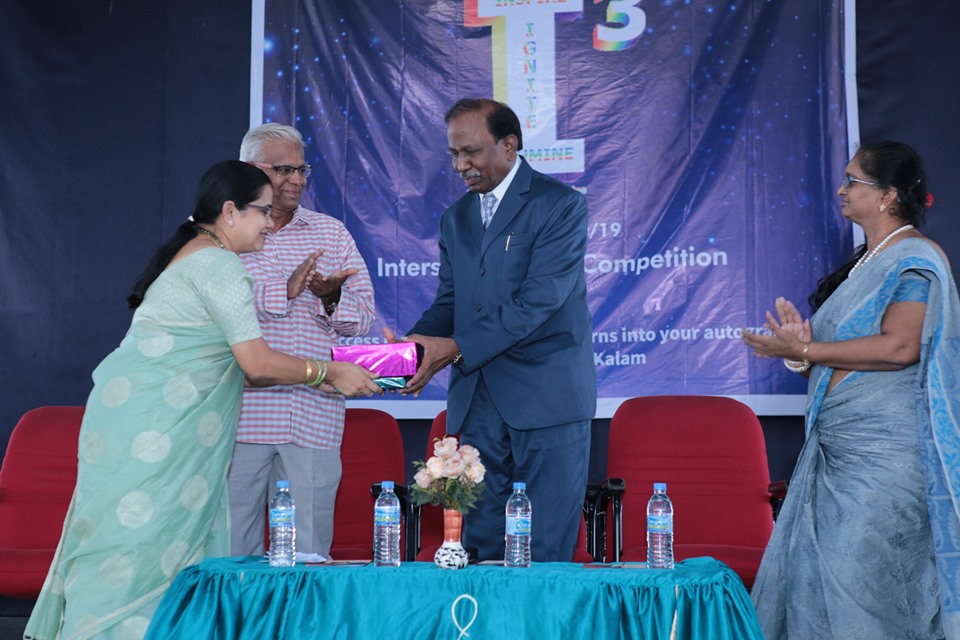 MATHRU POOJA CELEBRATION
The biggest worship is to serve our mothers and our children were blessed to get this chance in our Vidyalaya on 12th October 2019 by doing Mathru Pooja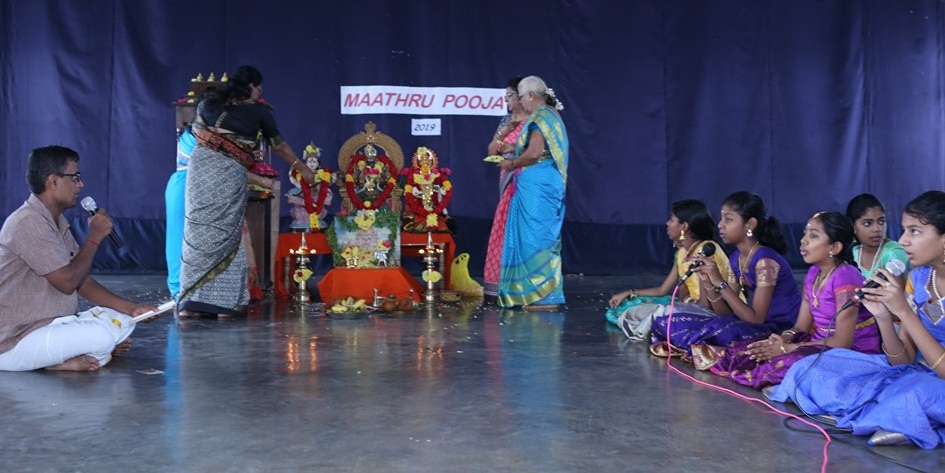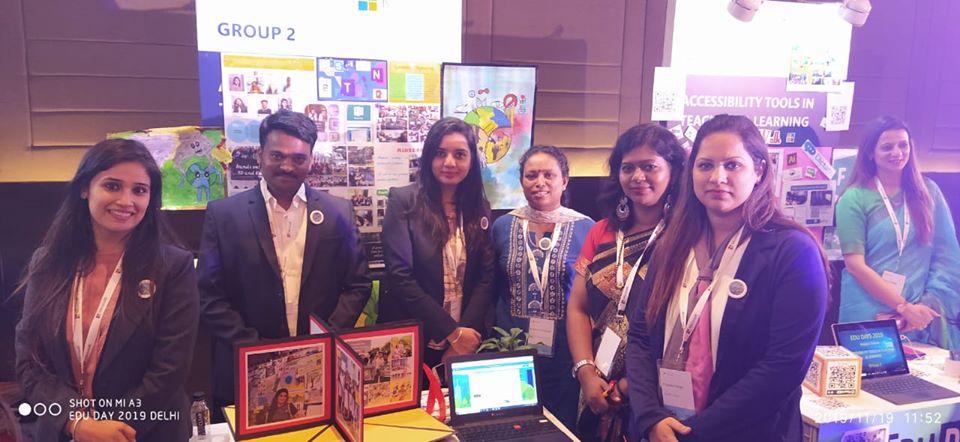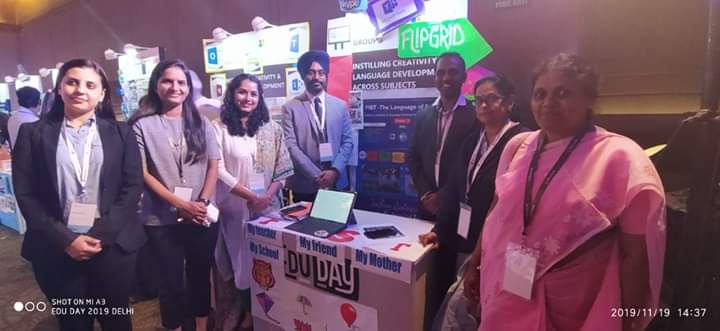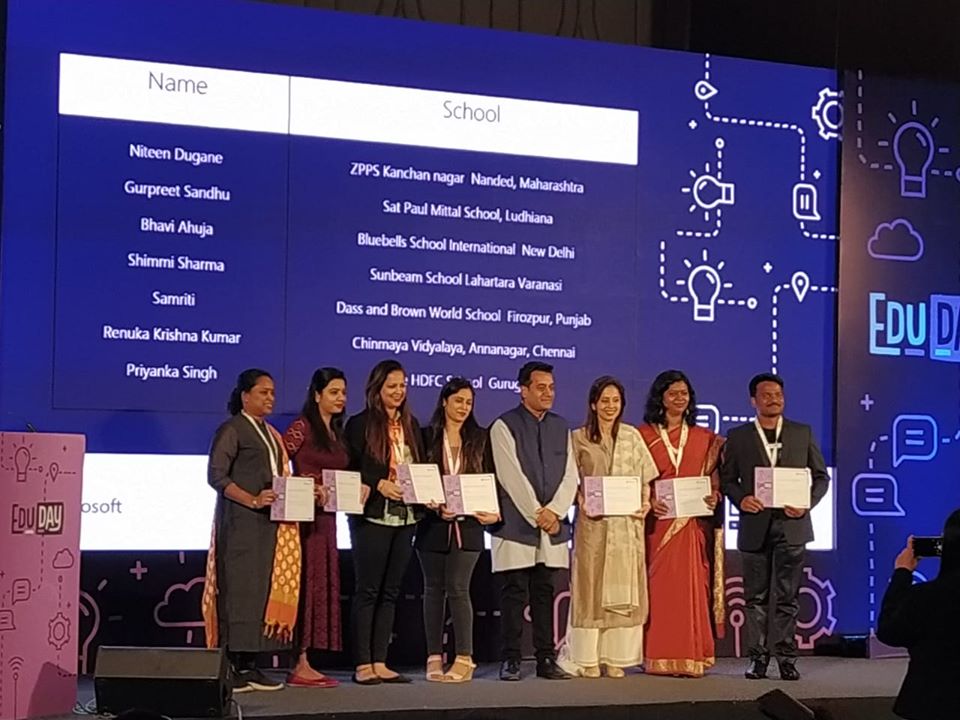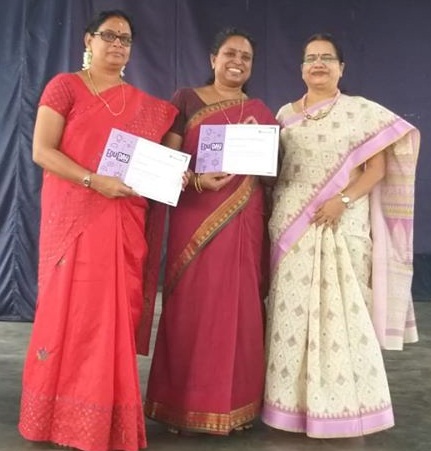 AREA YAGNA
The biggest worship is to serve our mothers and our children were blessed to get this chance in our Vidyalaya on 12th October 2019 by doing Mathru Pooja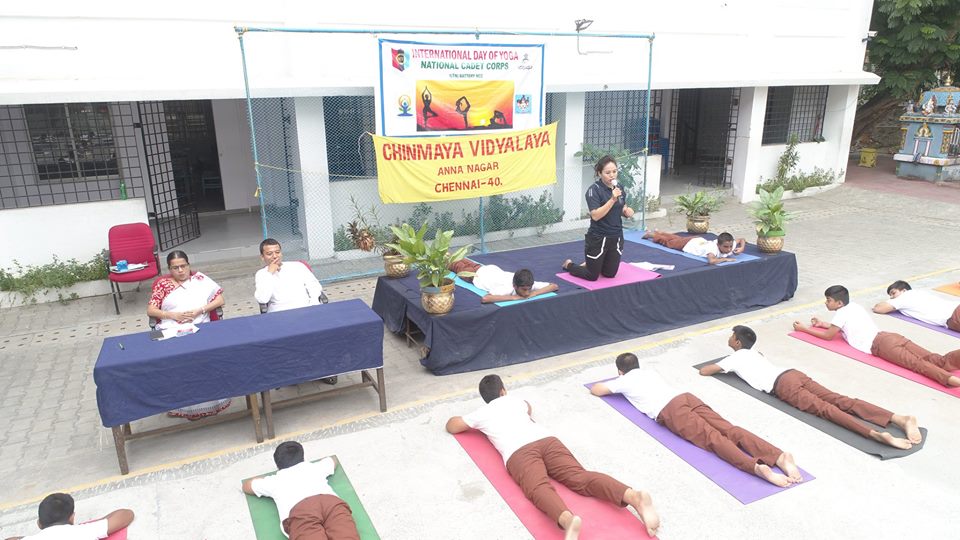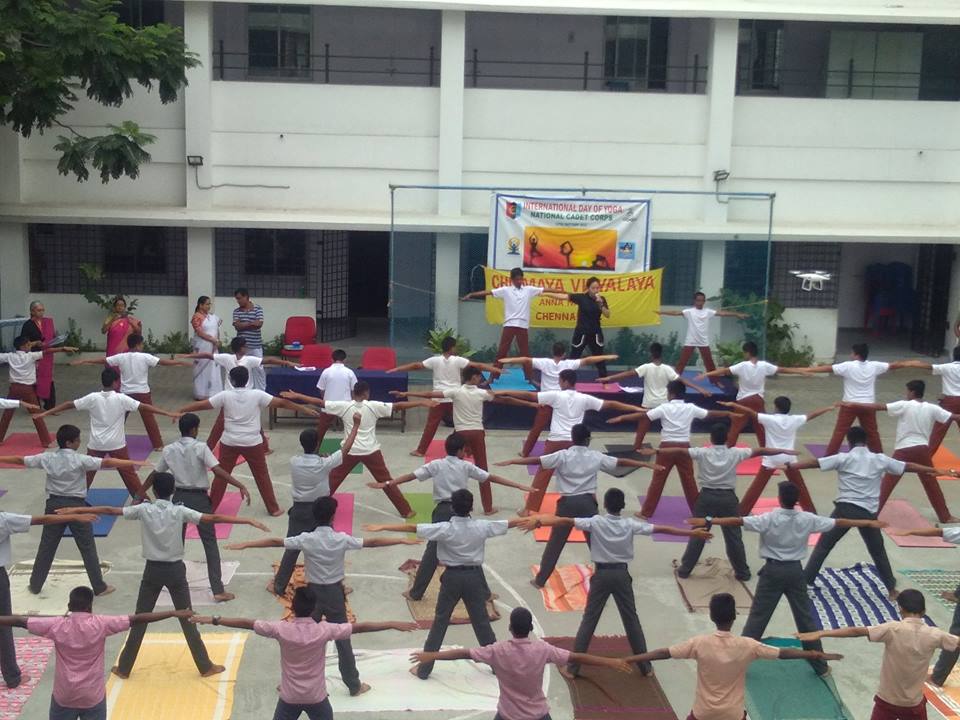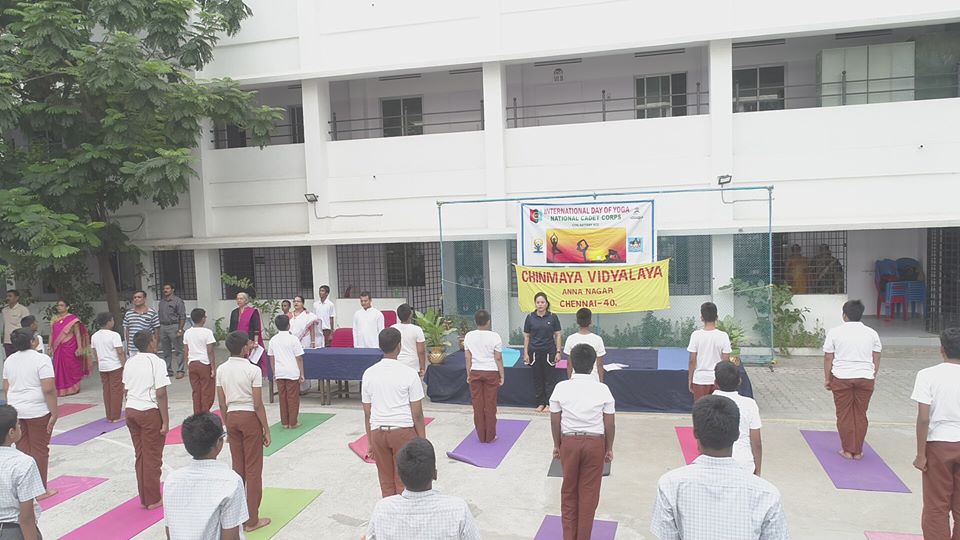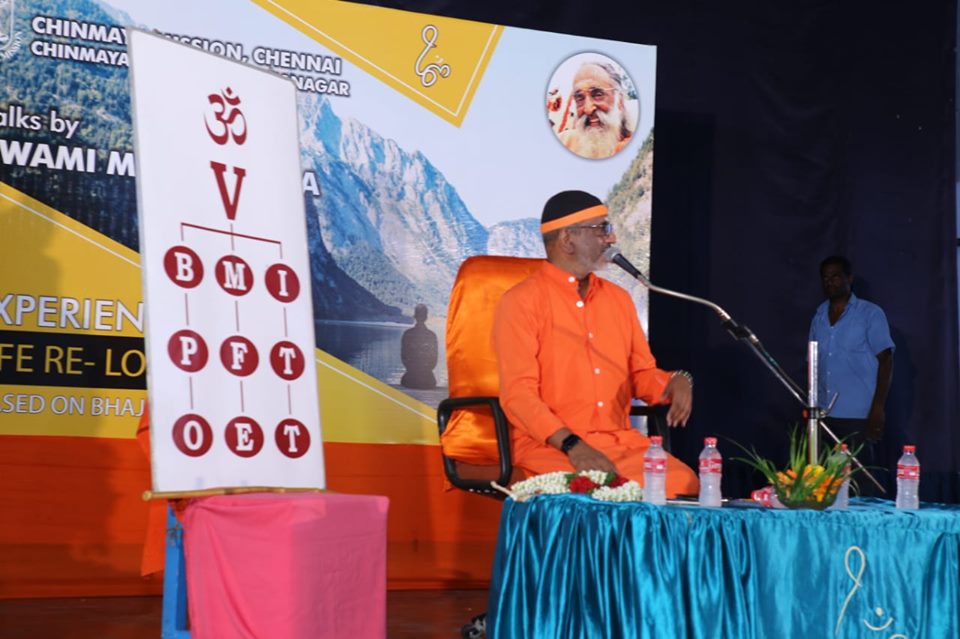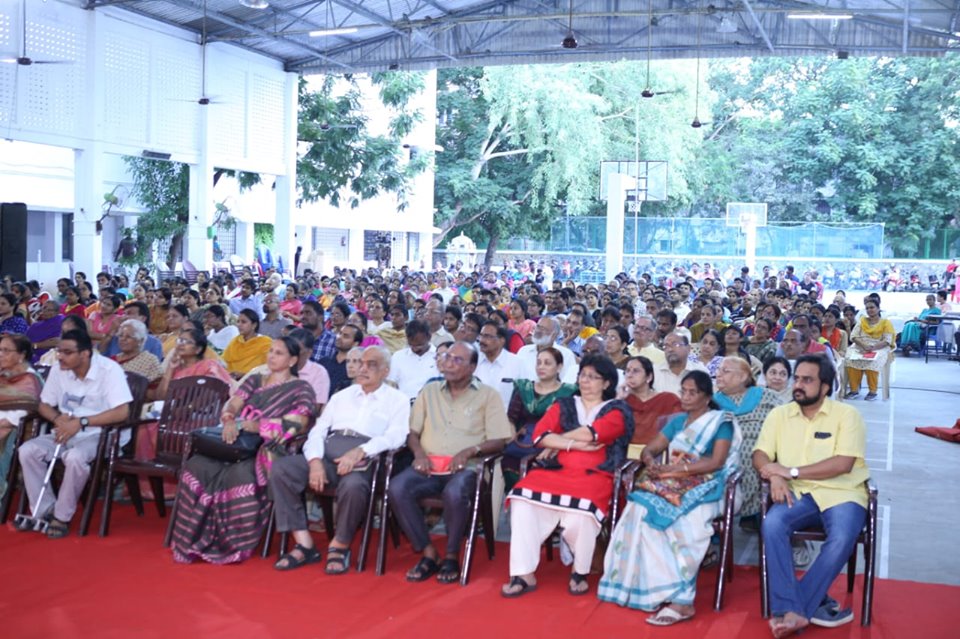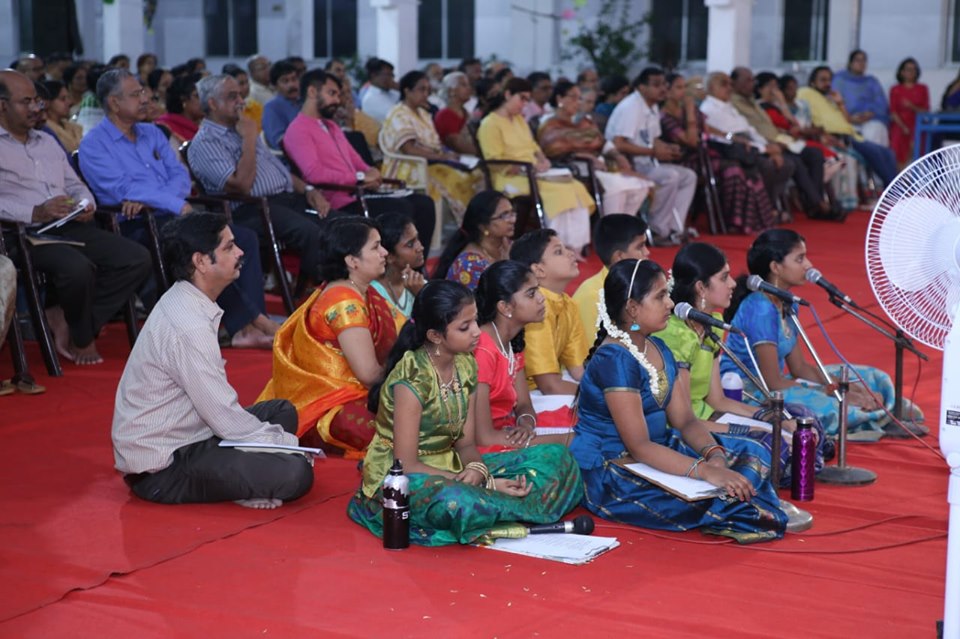 Onam Celebration
Onam celebration was held on 10th September 2019 in our Vidyalaya amidst great cheer and cultural extravaganza. A traditional dance of Kerala was performed by the students of class IX. Onam festivity also included various competitions to mark the significance of the celebration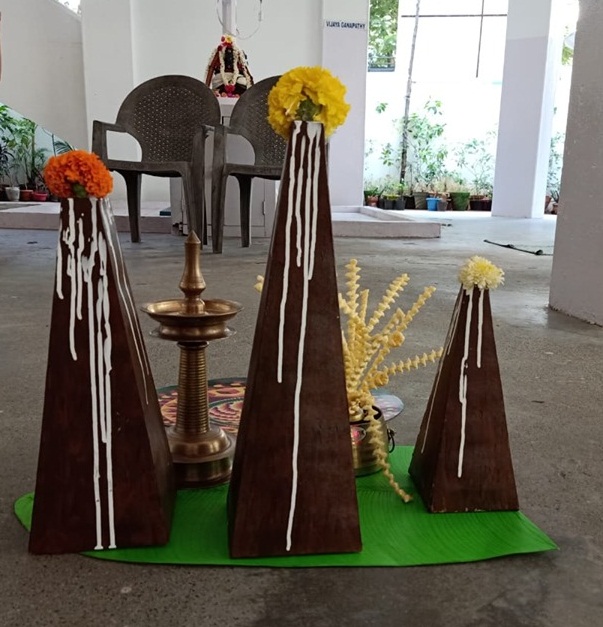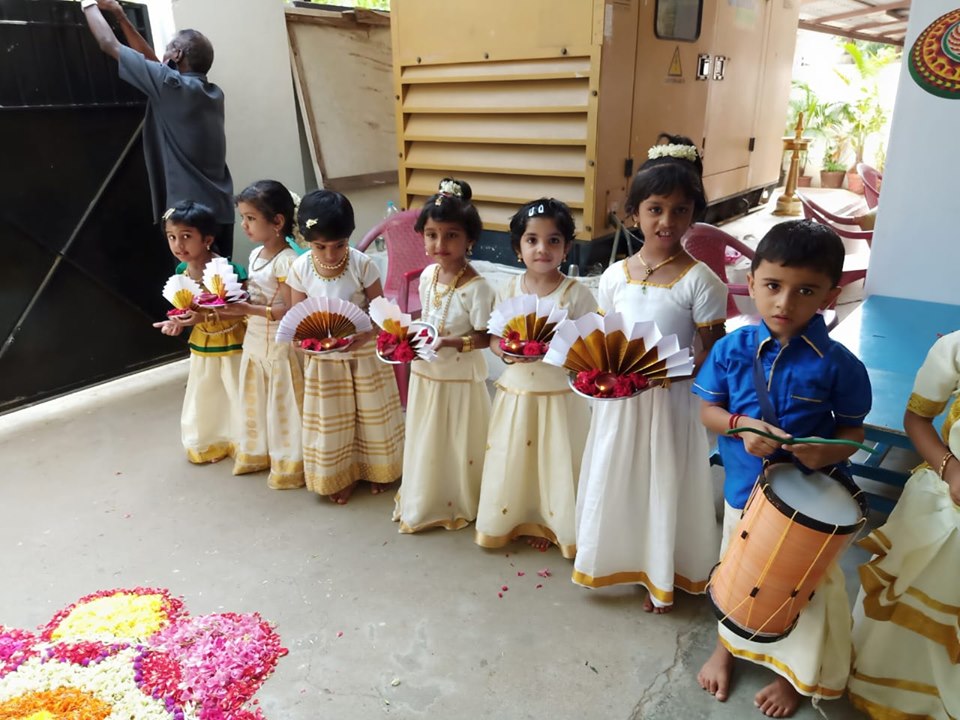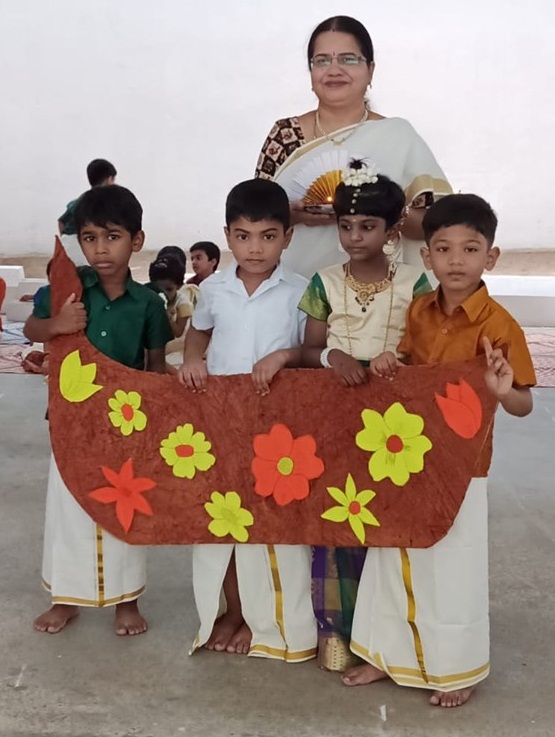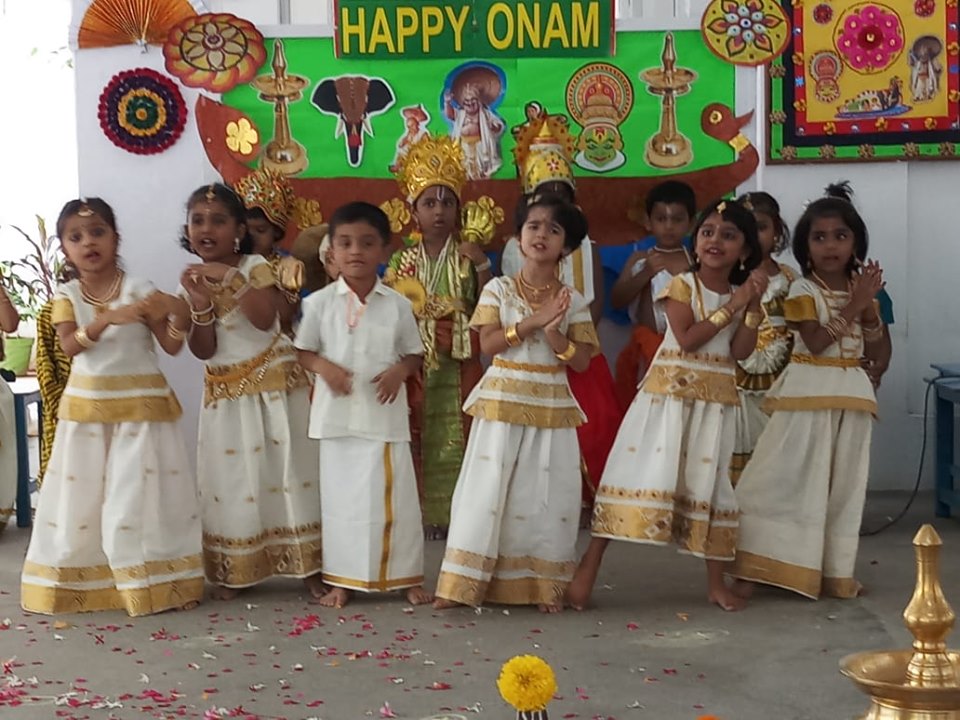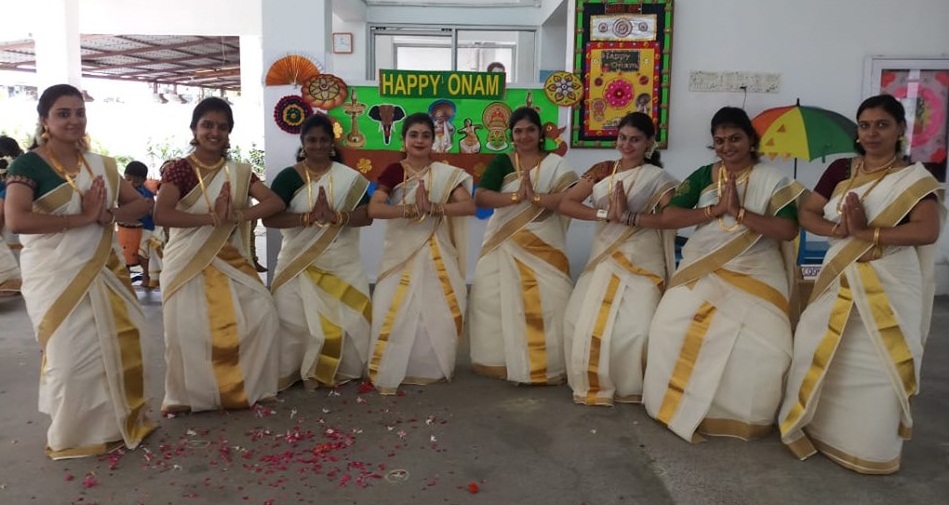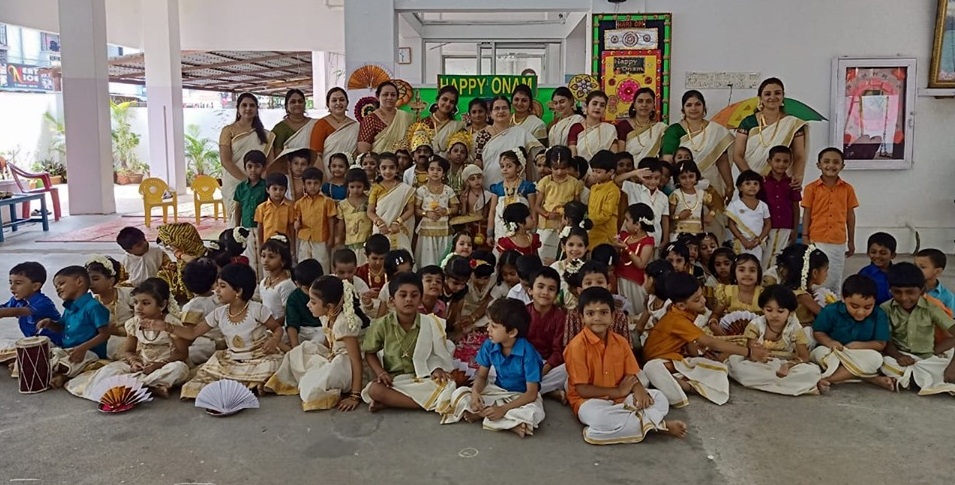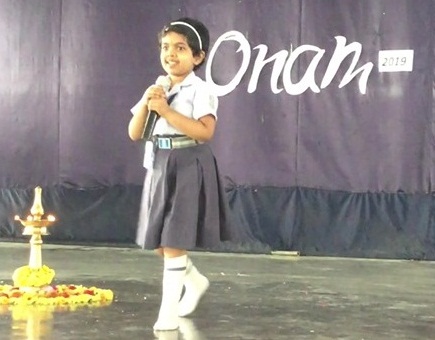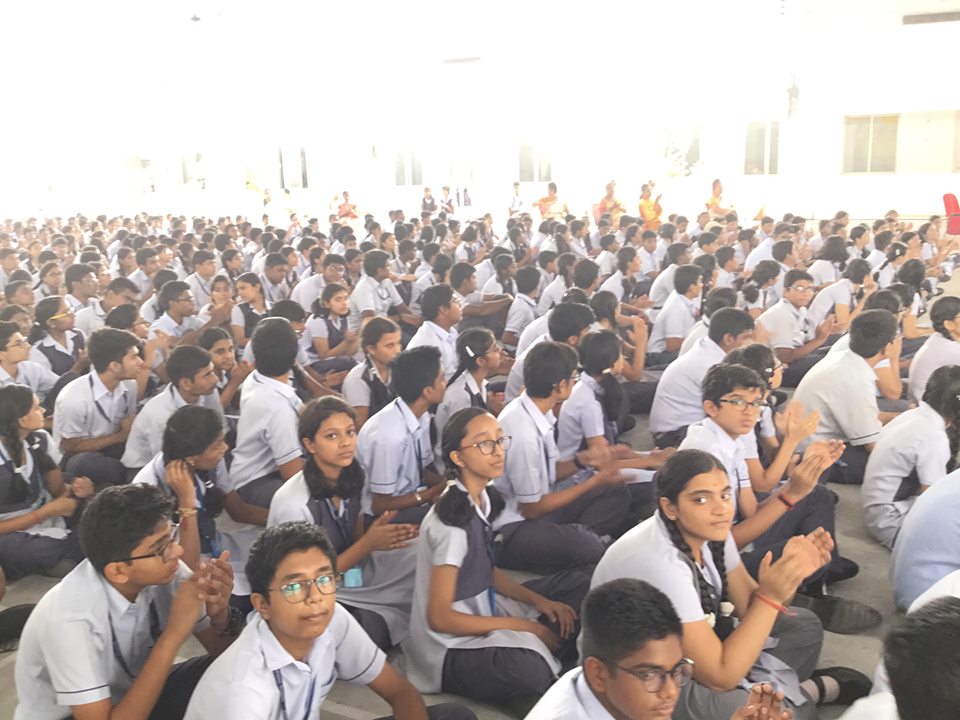 Teachers' day Celebration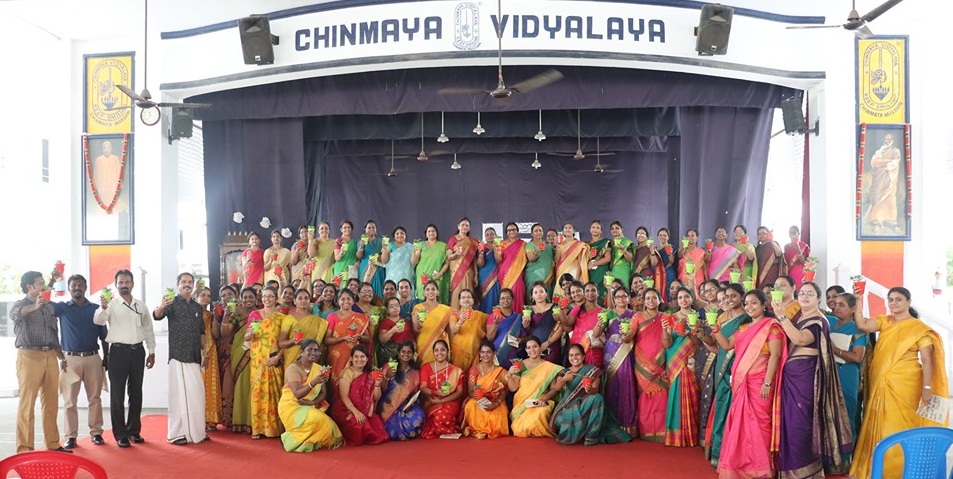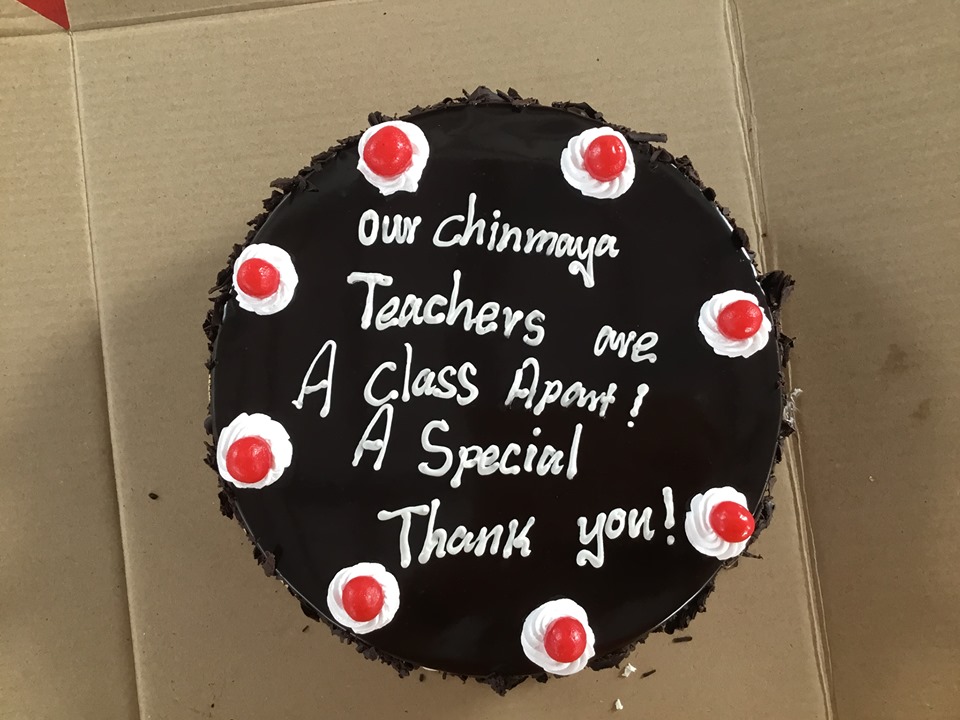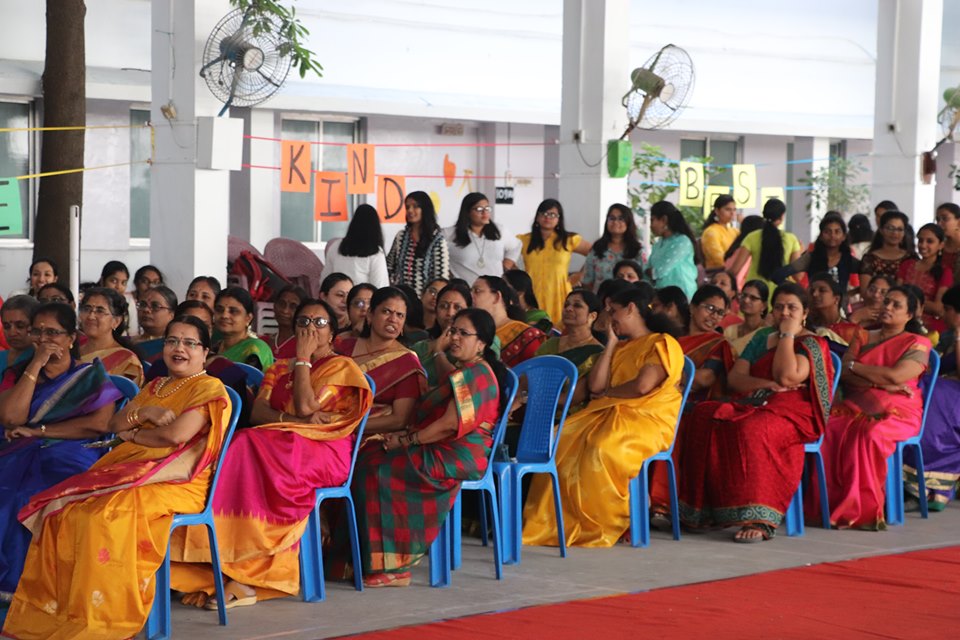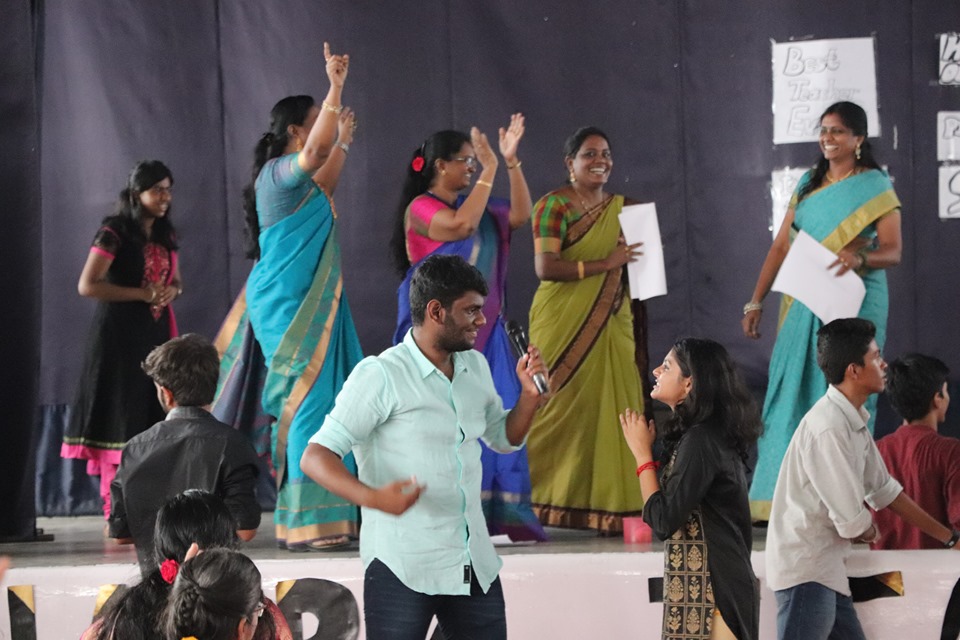 Gokulashtami celebration
Gokulashtami was celebrated in our school on 22nd August 2019 .Mr. Kannan, HOD of Sanskrit department recited the Krishna Namavali. Krishnashtakam was chanted by students of class 6 and a Bhajan was sung in the praise of Lord Guruvayur by students of class 5. A beautiful dance was showcased by students of class 1 and 2. The children were given a wide exposure on the different facets of the Indian Culture, thereby increasing their cultural awareness.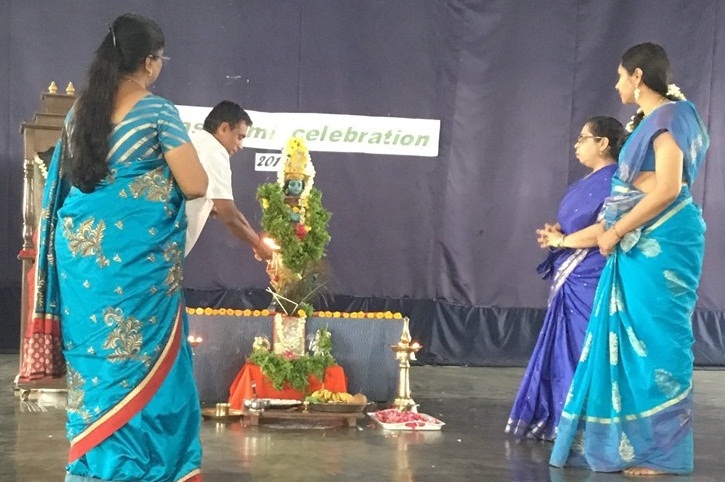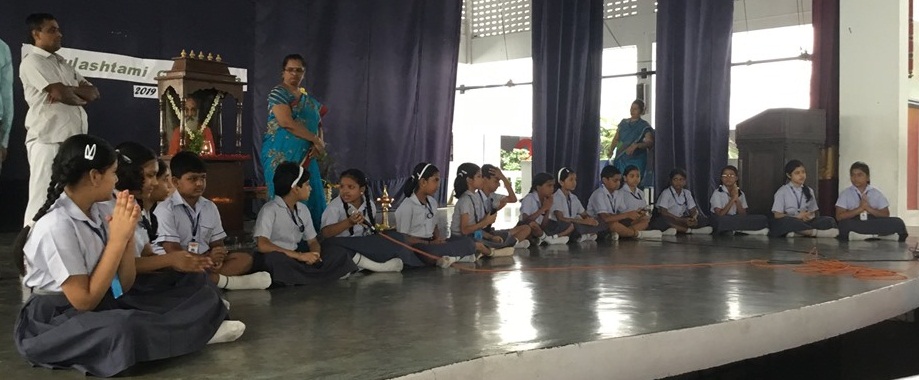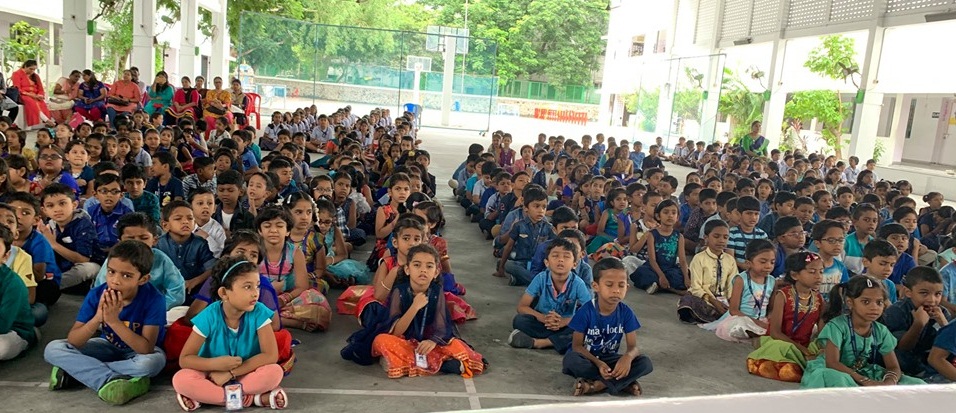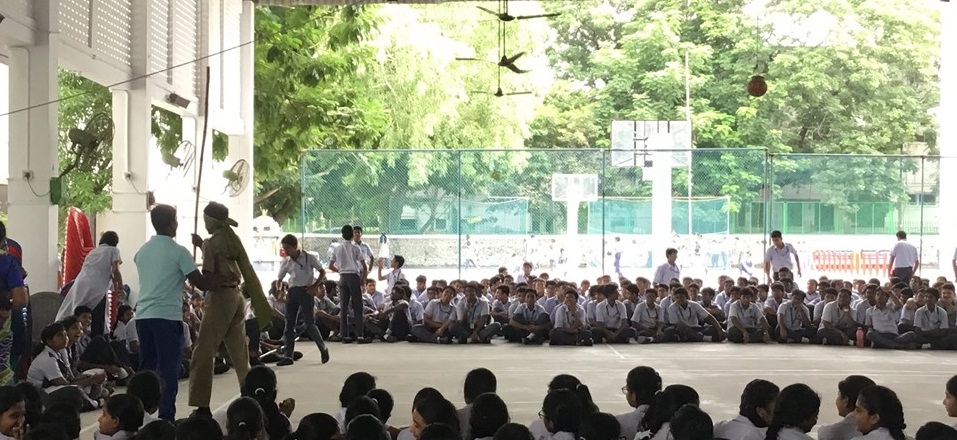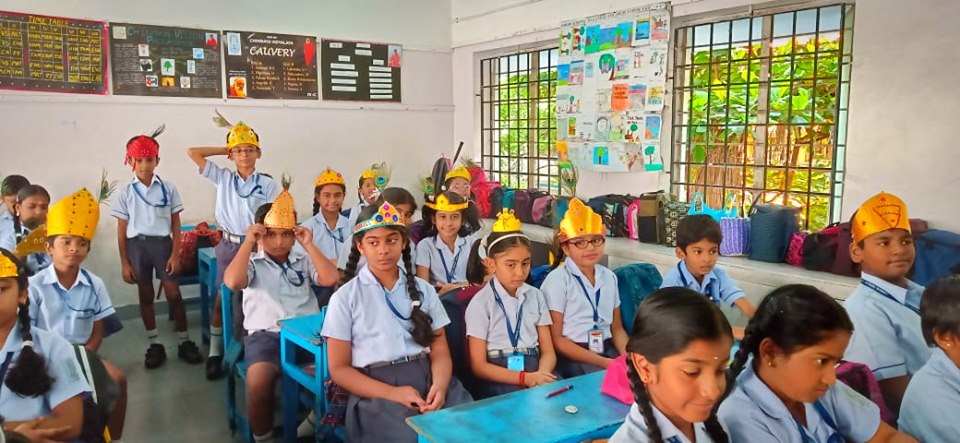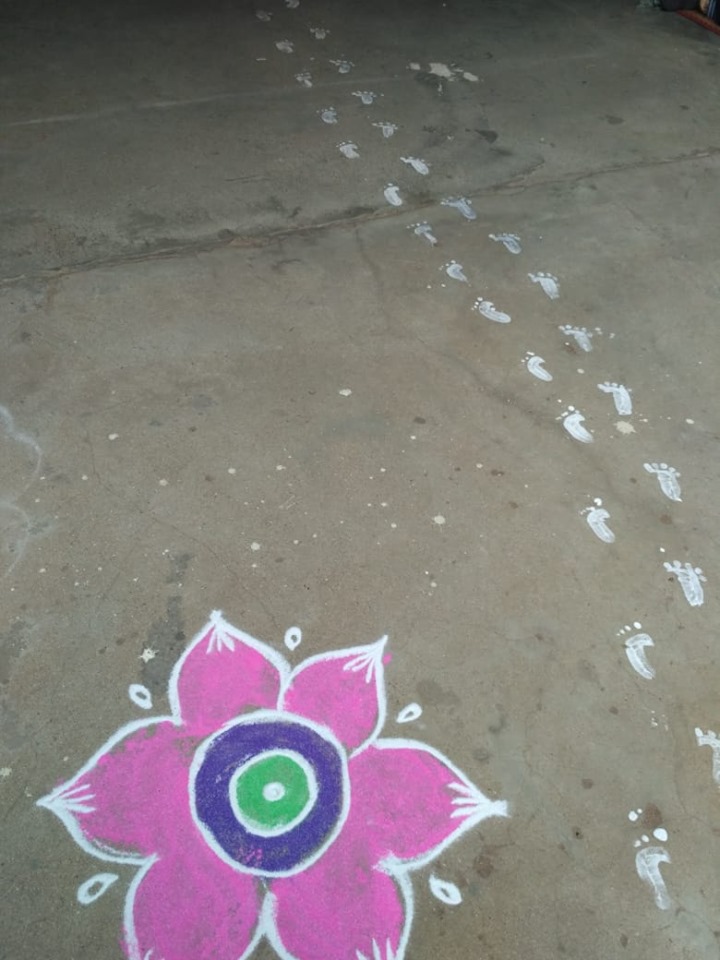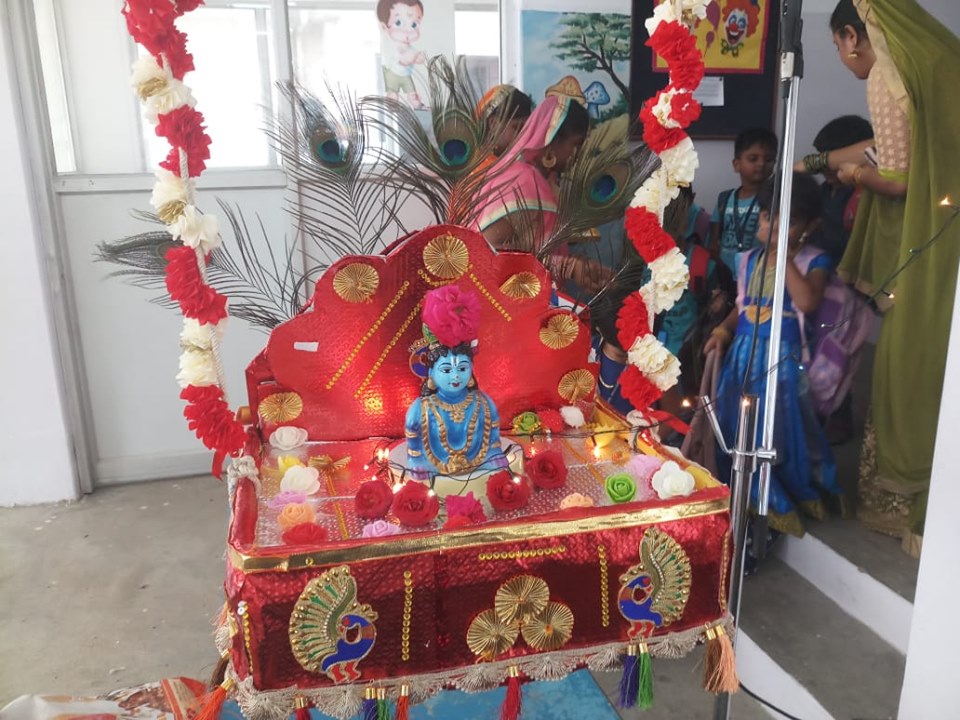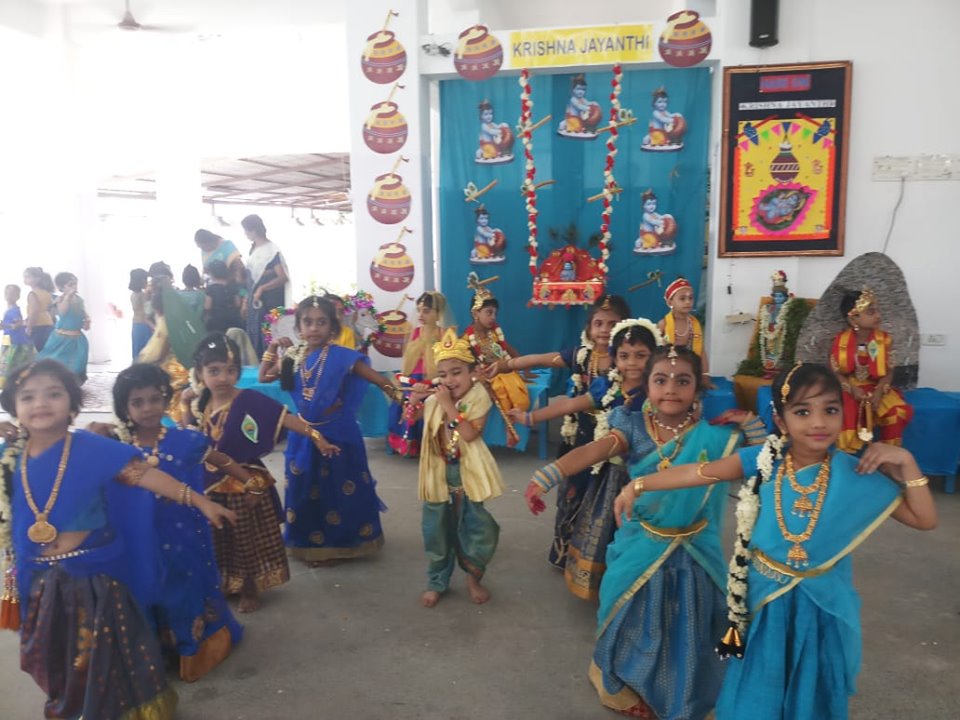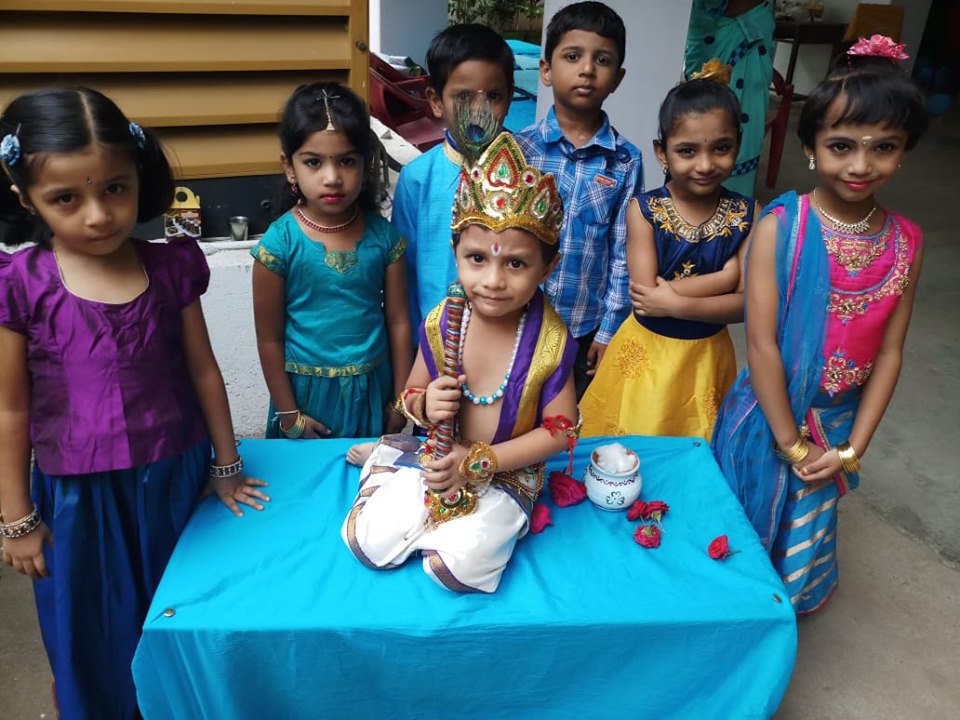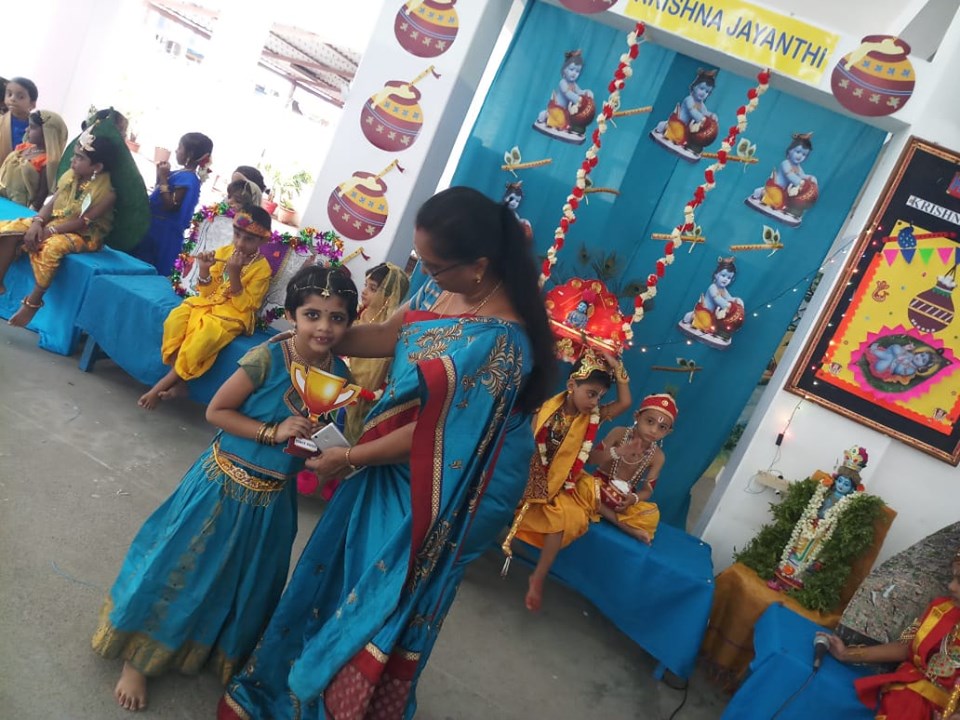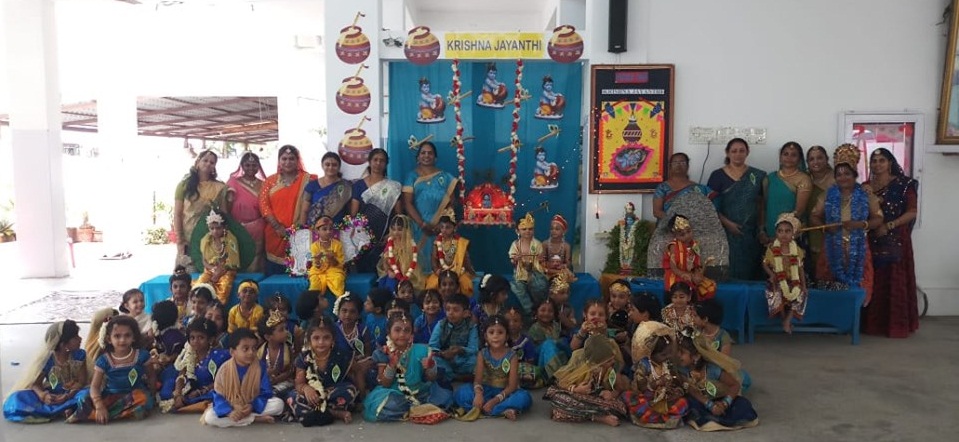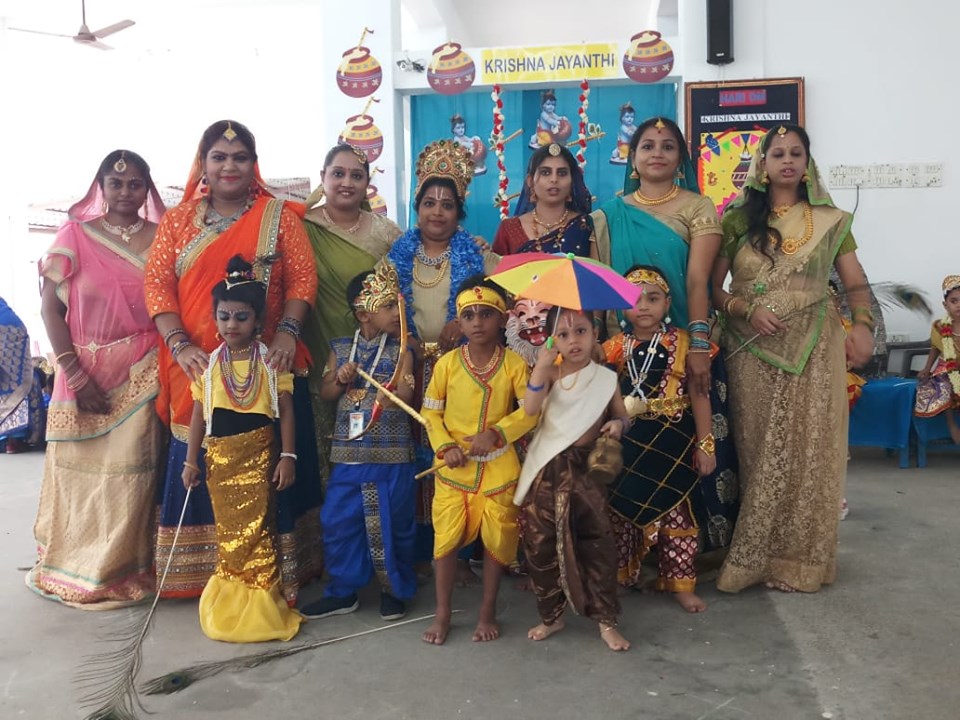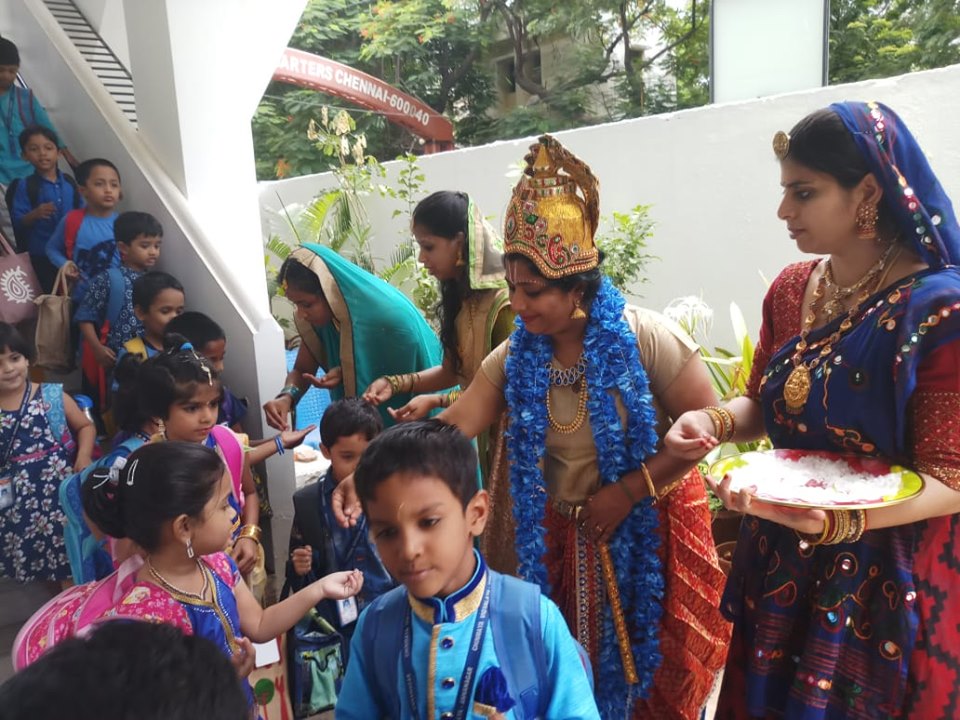 National sports day
National sports day was celebrated on 29.08.2019. Mr Santhosh Gopi (Ranji Trophy player – Cricket) was the chief guest for the program. His speech motivated all the students to take part in sports too which will improve the concentration which in turn helps academics. He also gave away the sports prizes conducted for Std IV & V on the eve of sports day.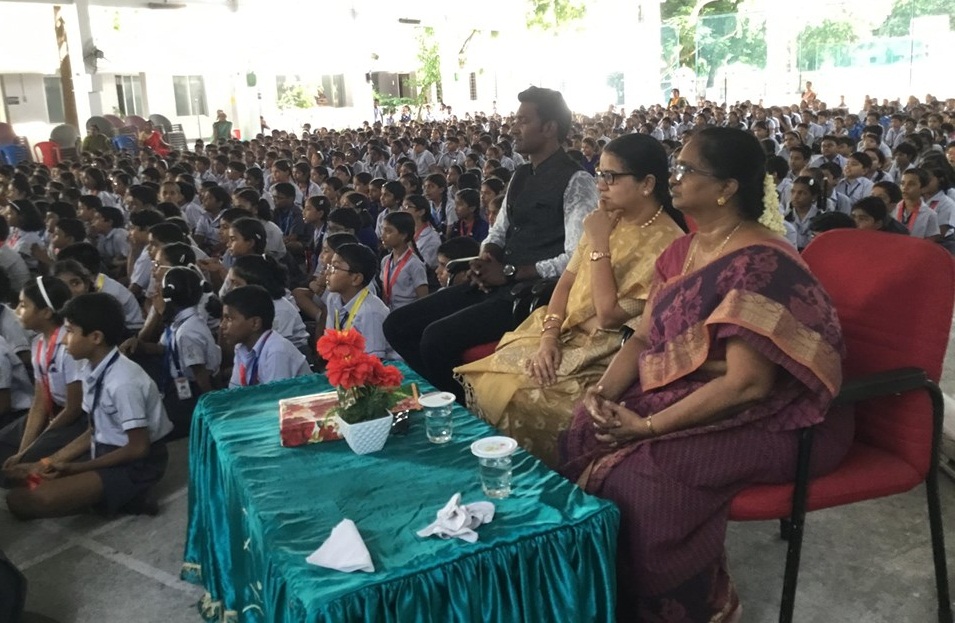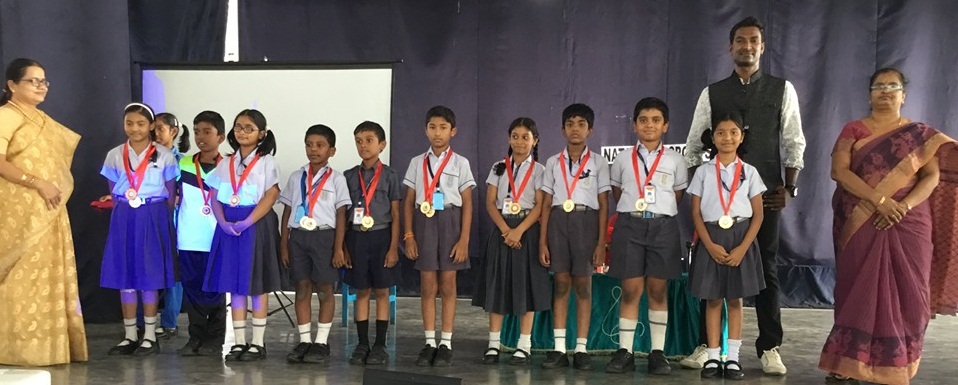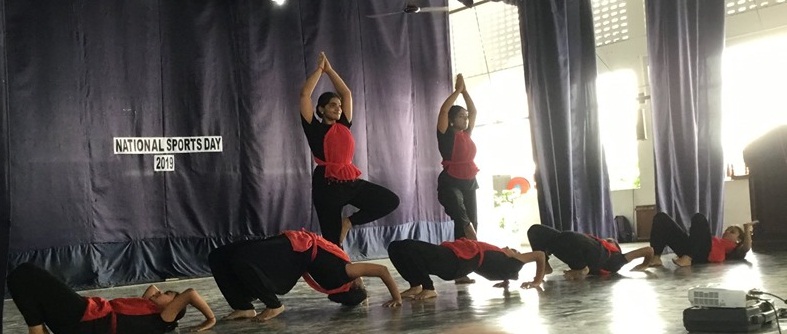 Vinayaka Chathurthi Celebration – KG BLOCK
The tiny tots celebrated Vinayaka Chathurthi with devotion and enthusiasm starting from Ganesha visiting the children on a bicycle. The high lights of the program were villupattu ,Bhajans by LKG and UKG children, action song, a skit about the story of 'Ganesha and the moon' followed by a Bharatnatyam dance and Dhandiya dance on Ganesha Pancharatnam. Dance by Parent's added colours to the festival.The procession and the chant of Ganapathy Bappa Moriya reverberated the school.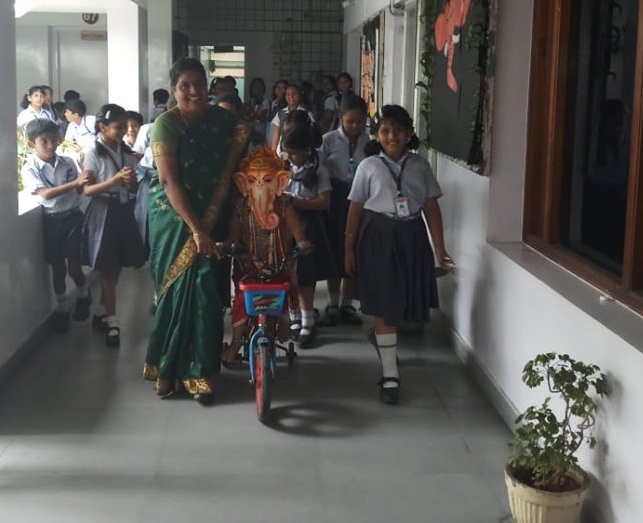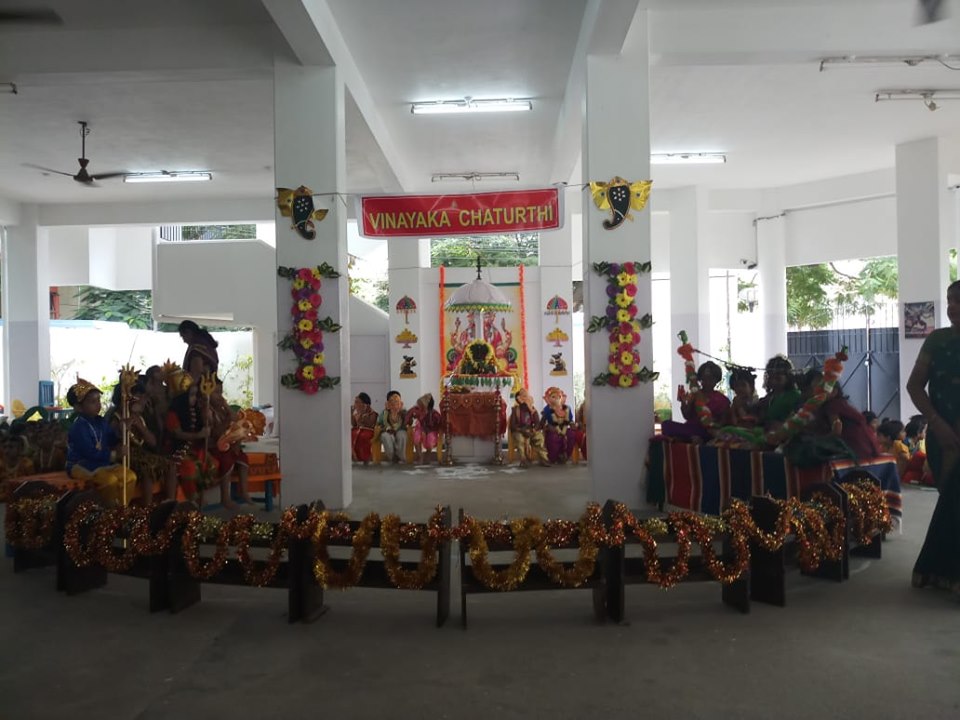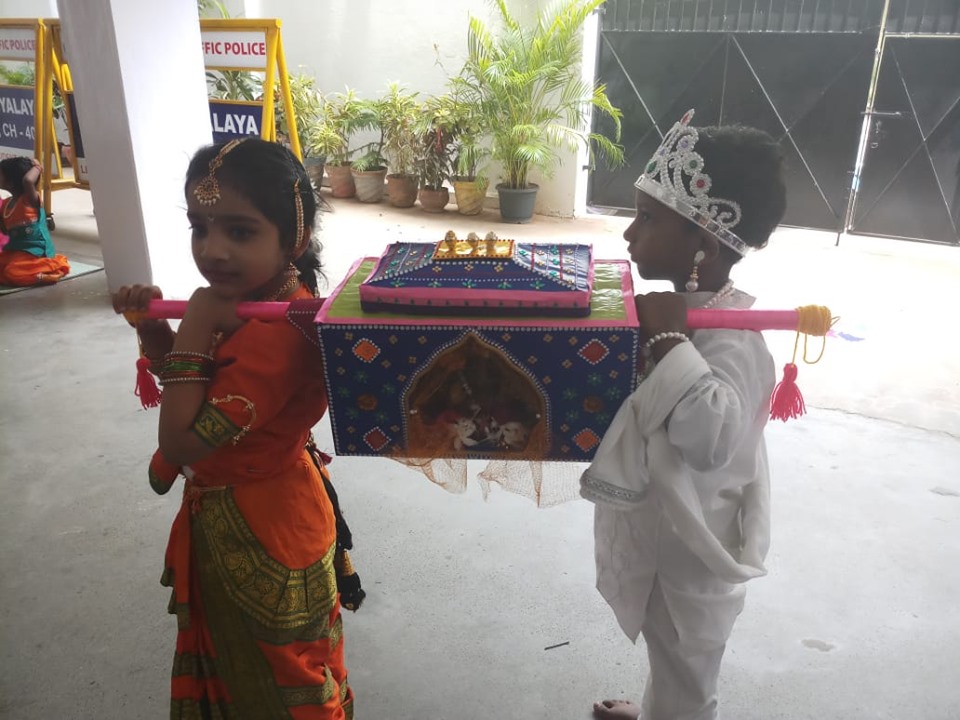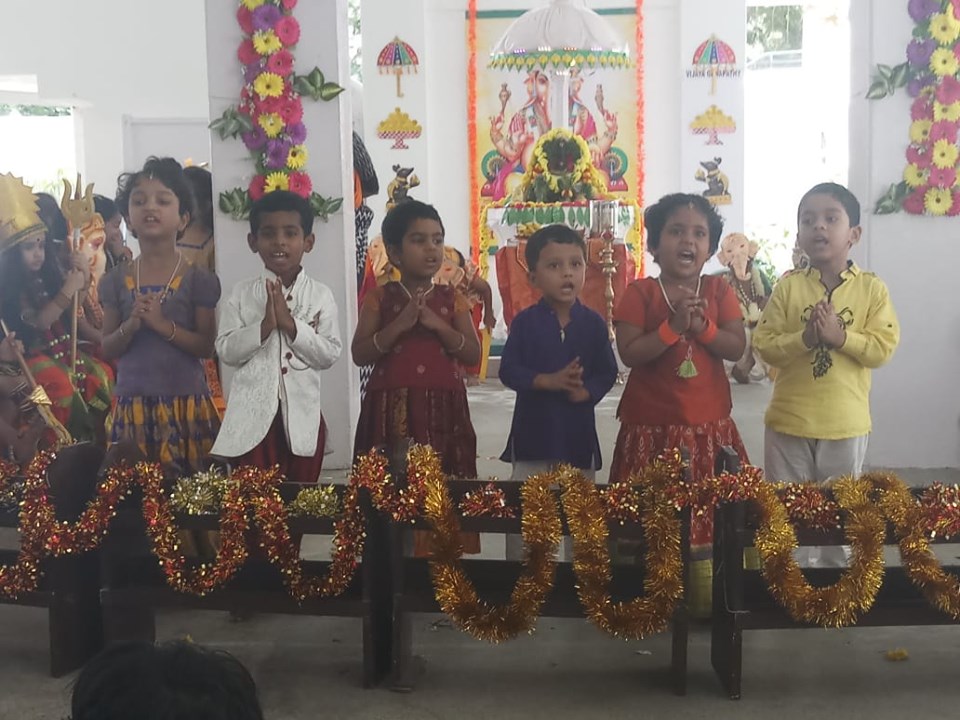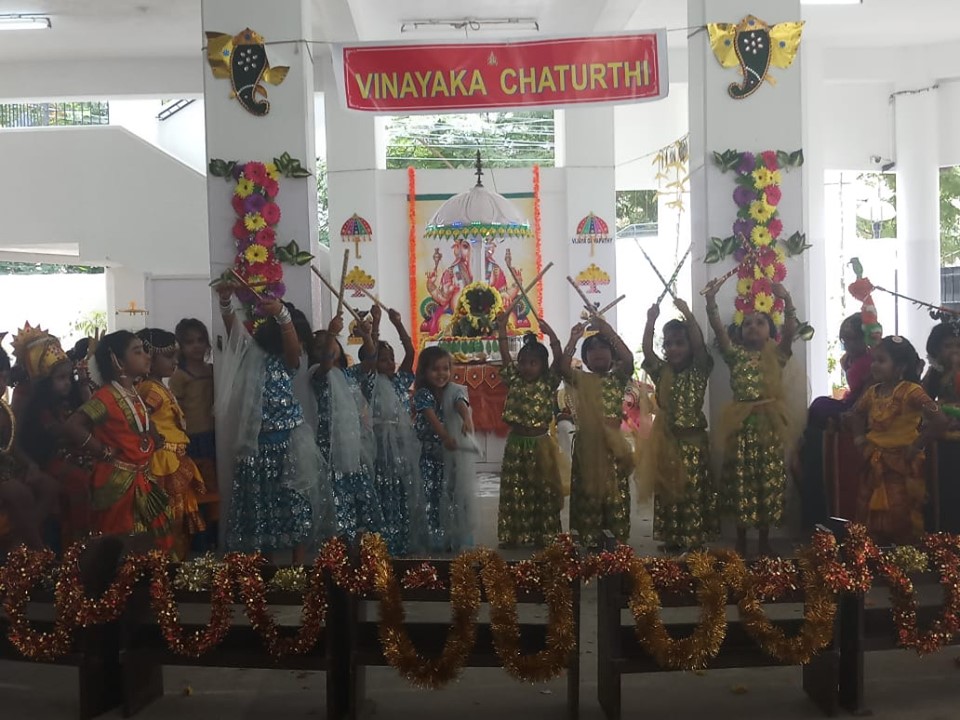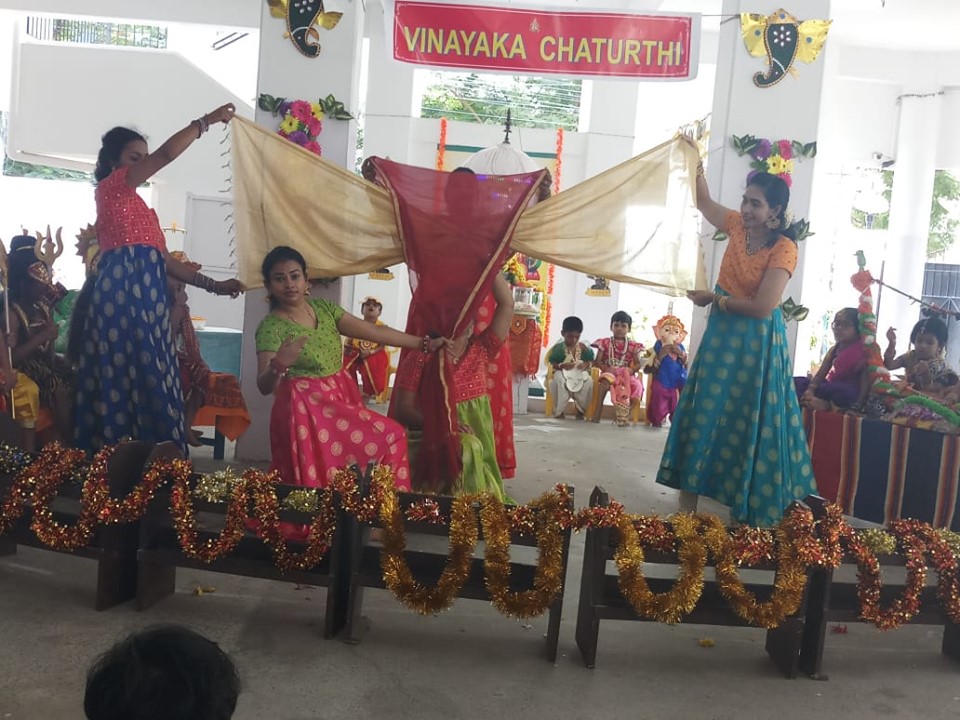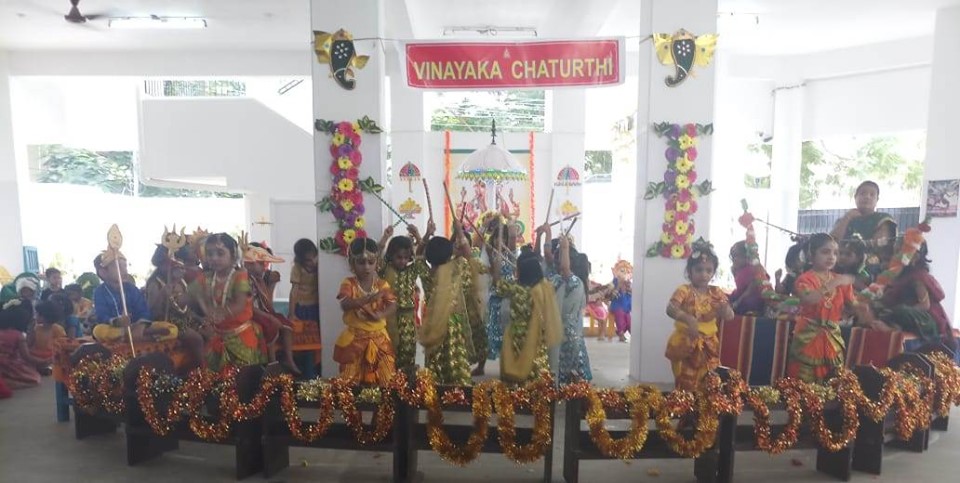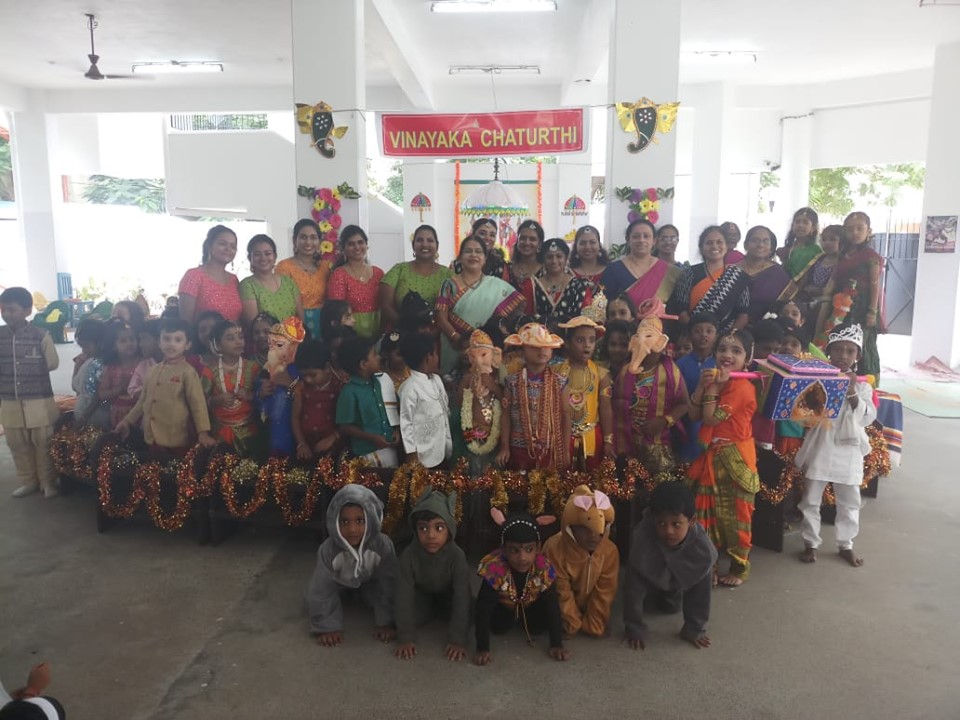 Vinayaka Chathurthi Celebration
Vinayaka Chathurthi was celebrated in our Vidyalaya with much pomp and gaiety on 31.8.19. On account of Vinayaka Chathurthi celebration the following activities were conducted as CCA activities. Std I & II Making Ganesha with pulses collage, Std III to V –Making Ganesha with Peepal leaves, Std VI to VIII – Pallak making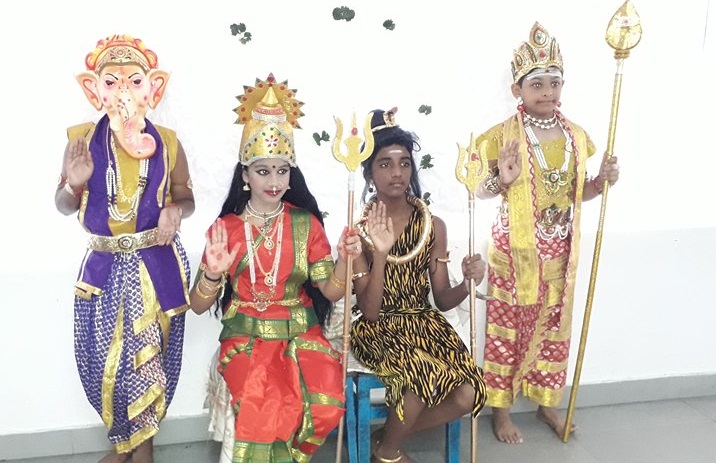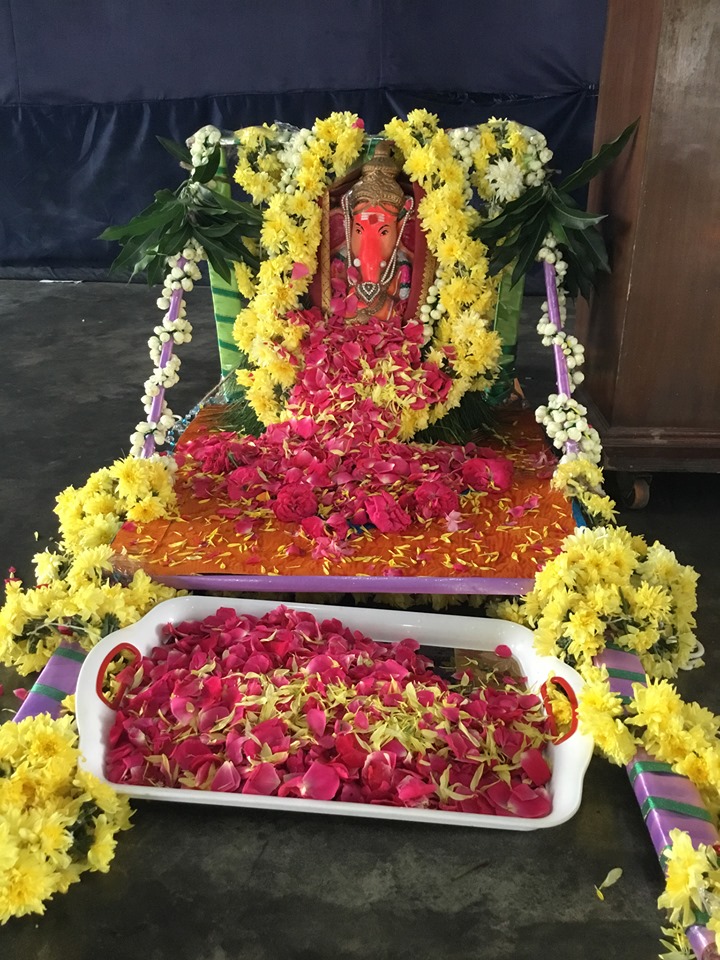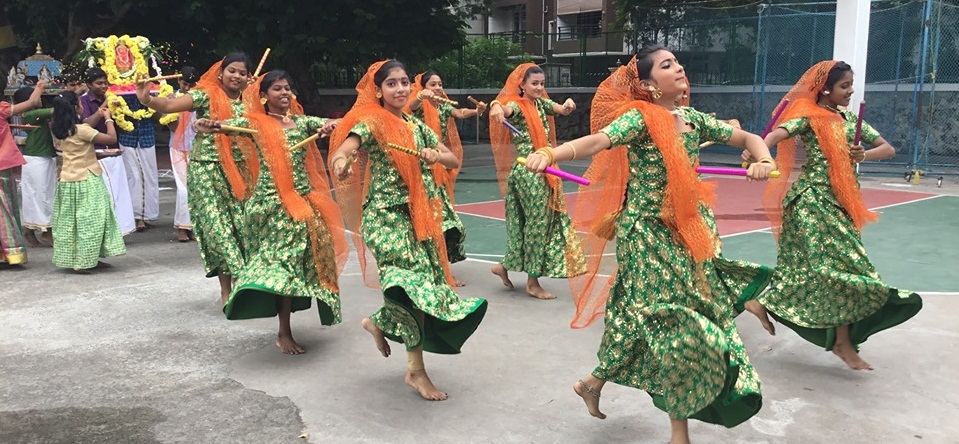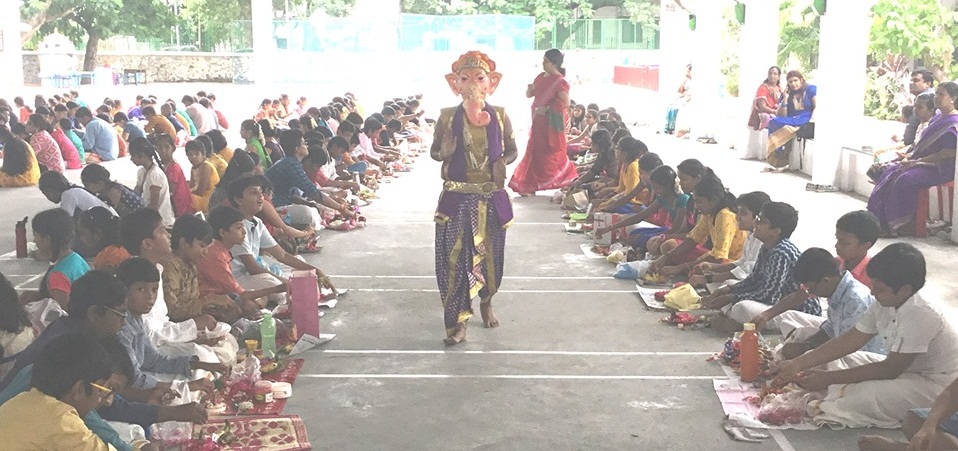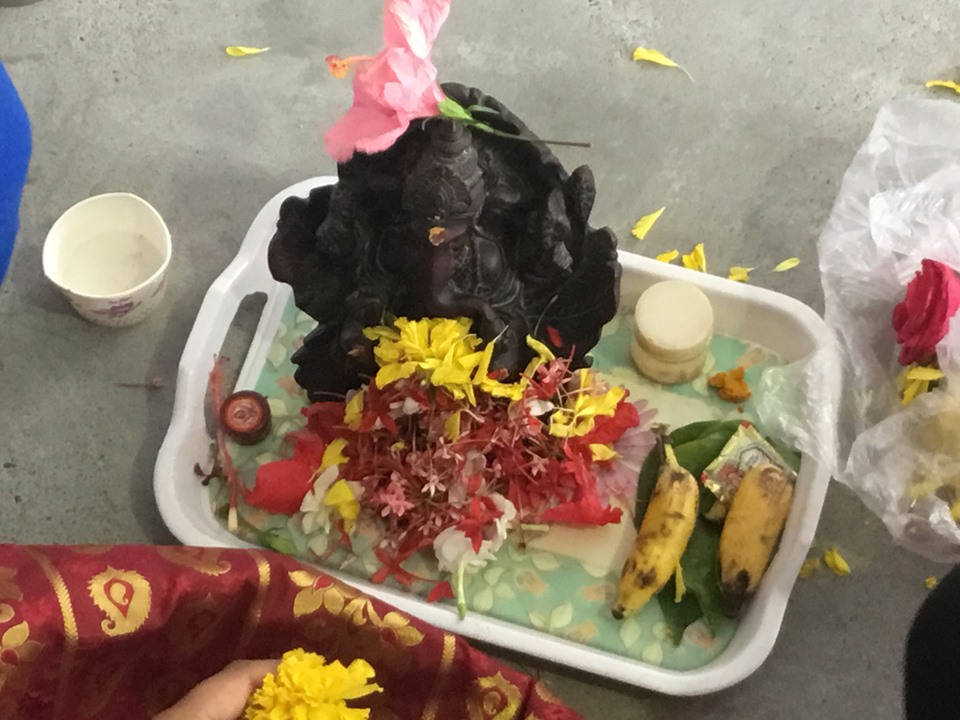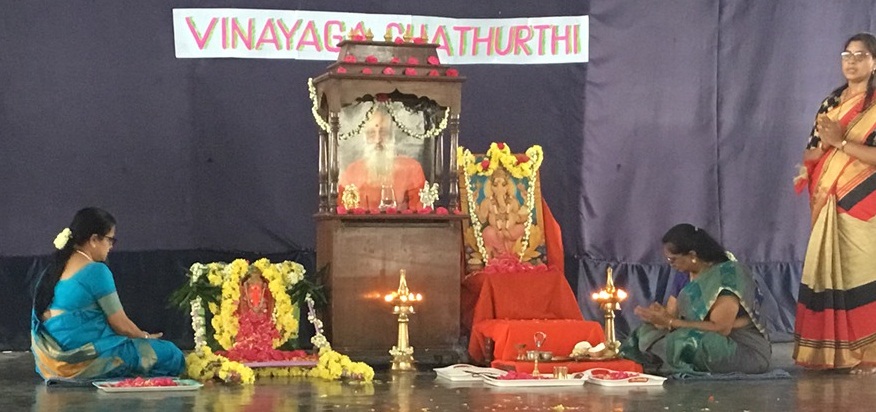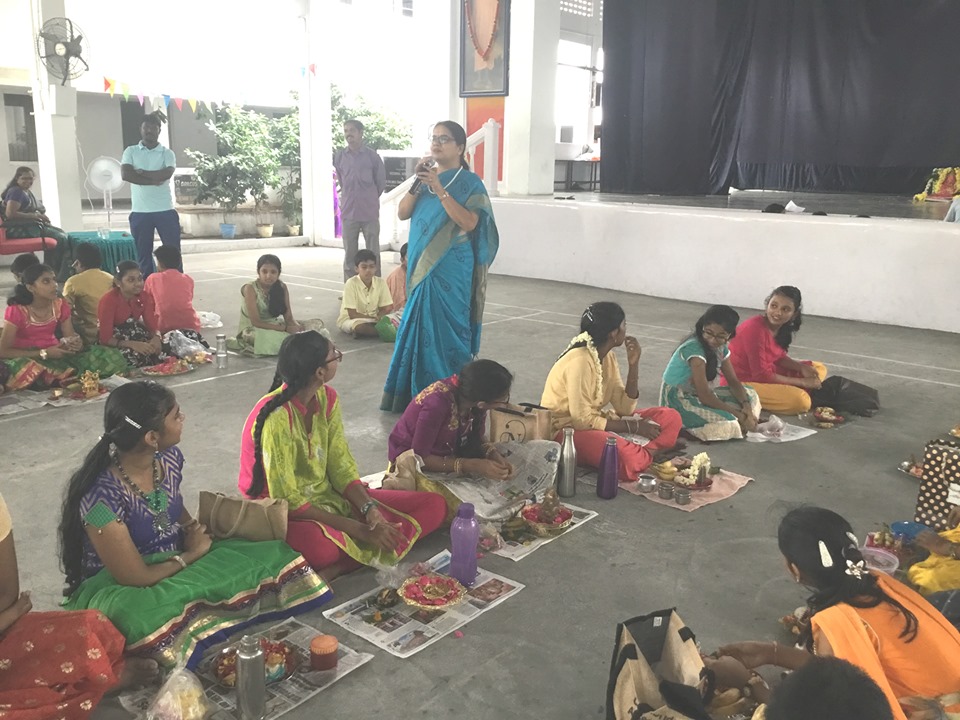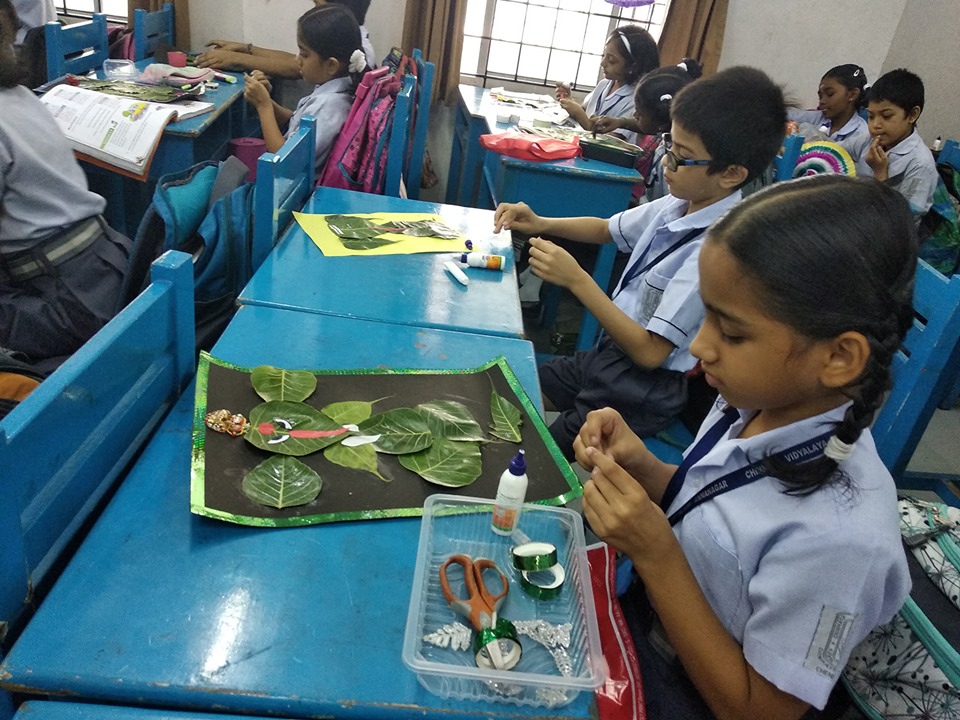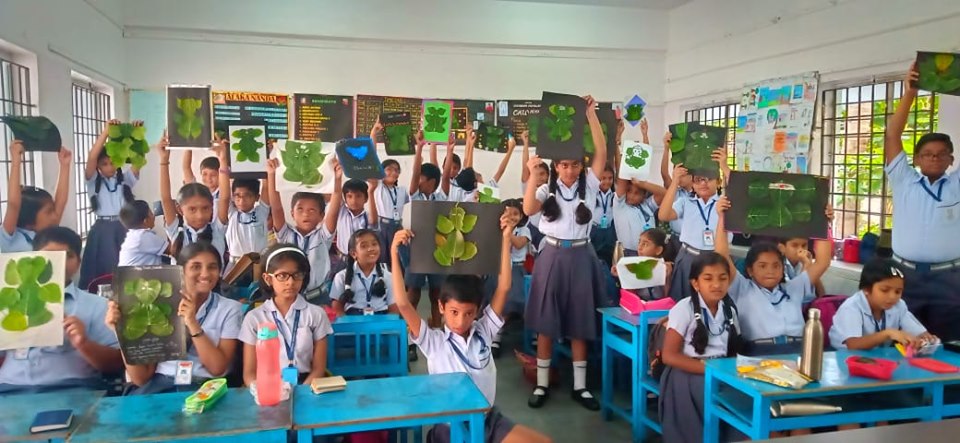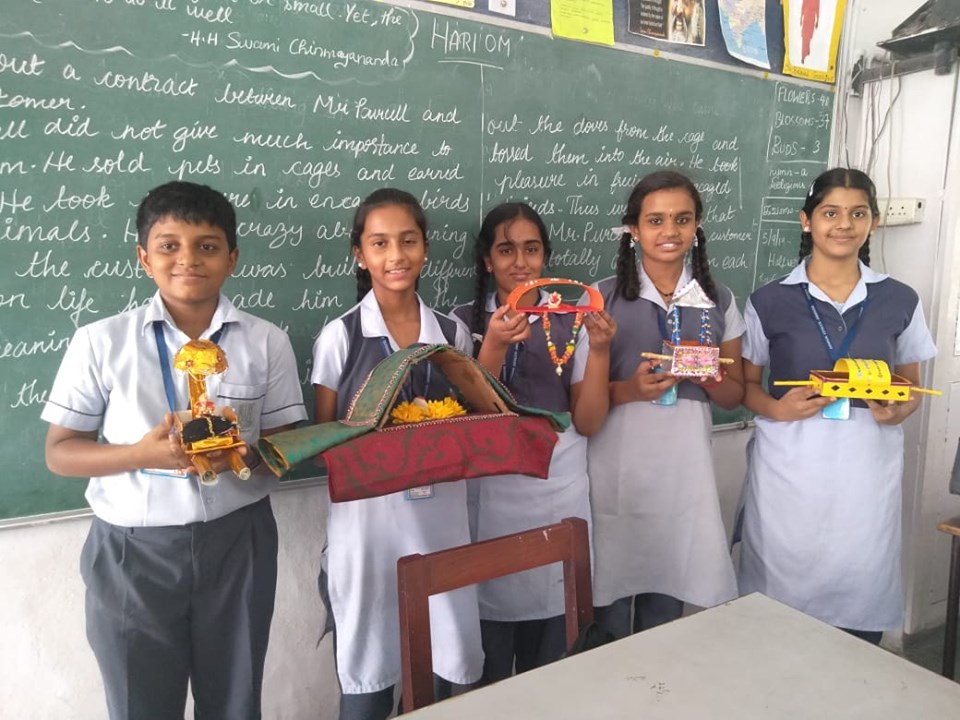 Independence Day
73rd Independence Day was celebrated in our school premises with our correspondent Sri R Surya Kumar as Chief Guest. Independence Day was also celebrated in the KG block on the previous day. Children took part enthusiastically in all programs starting from the March past, speech, song and dance etc.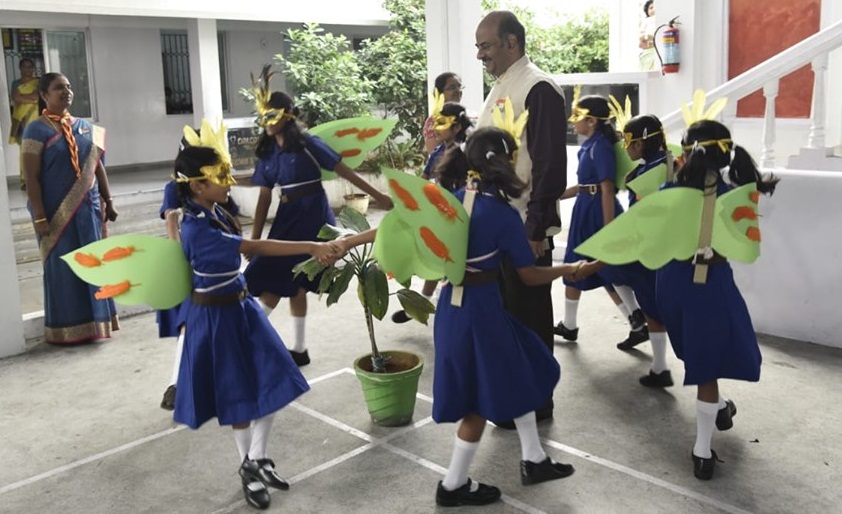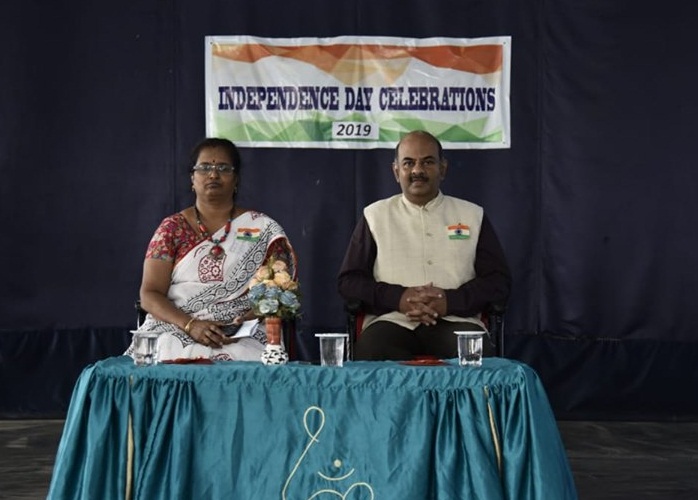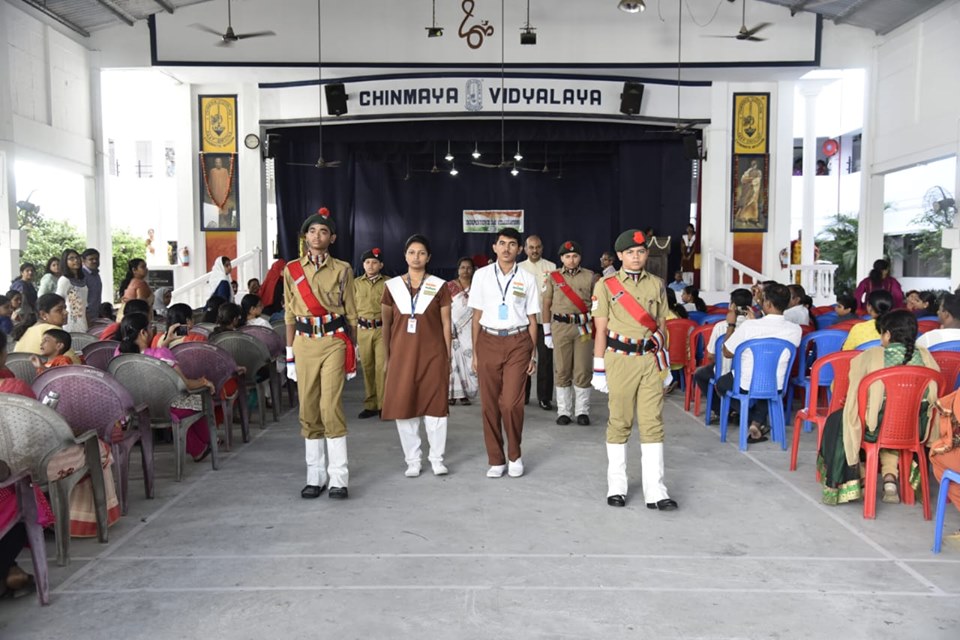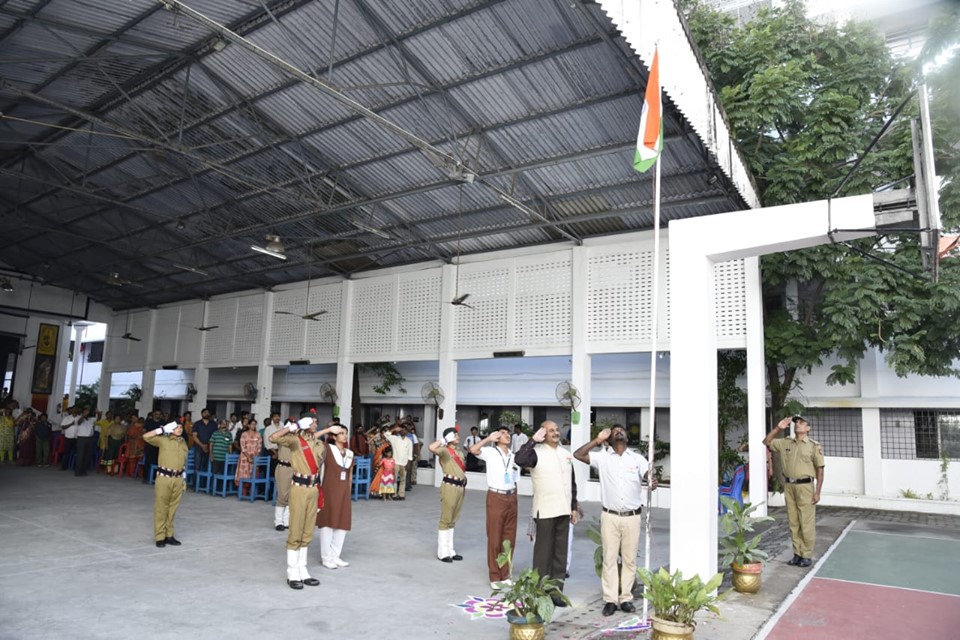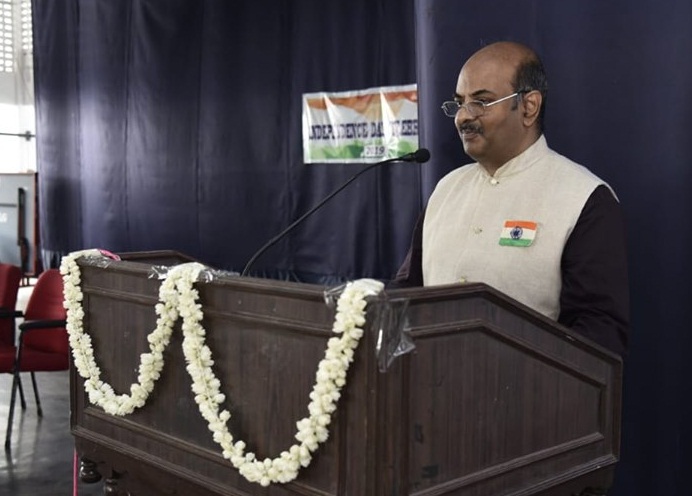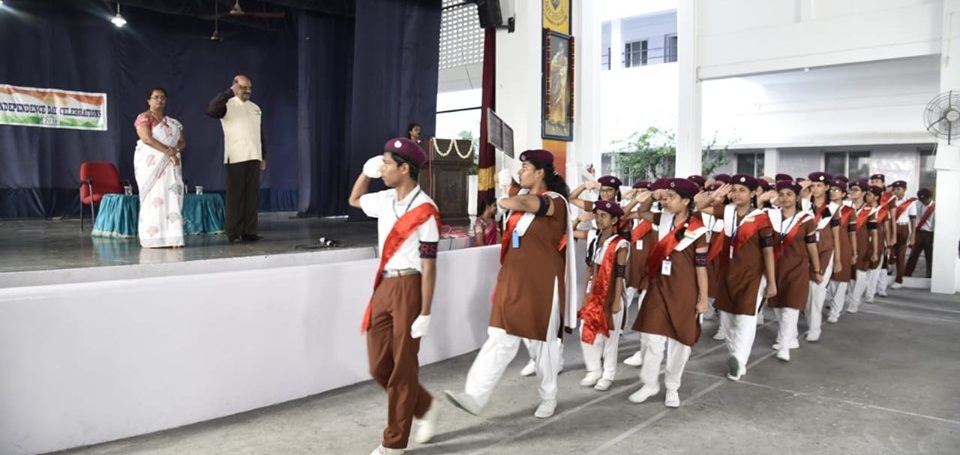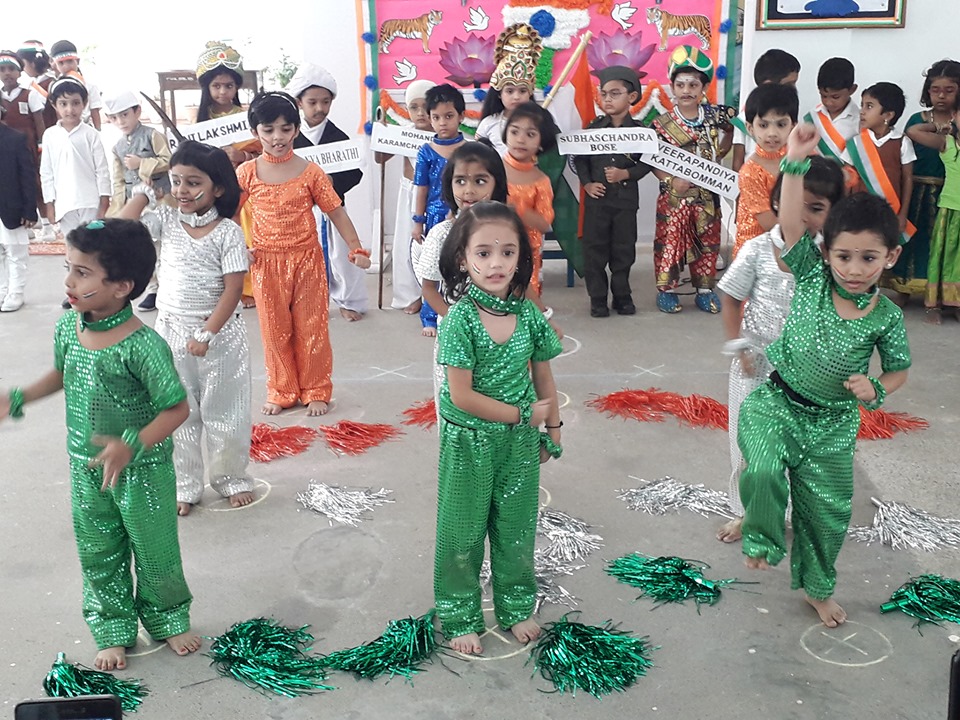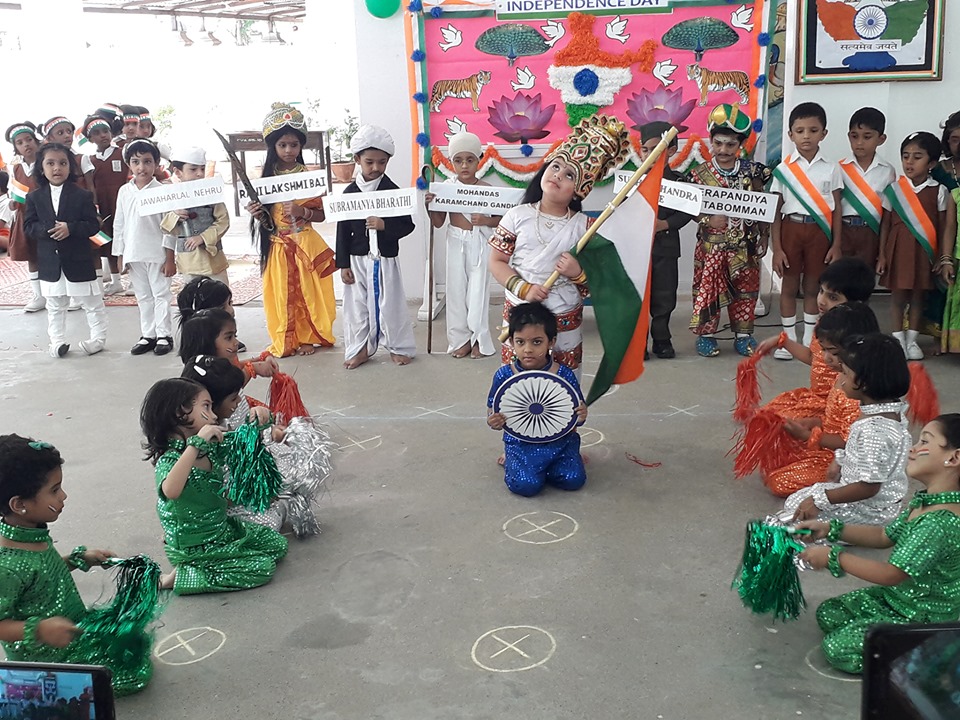 Guru Aaradhana day
Guru Aaradhana day was observed on 3rd August 2019 in our Vidyalaya to remember the day on which our Pujya Guru dev Swami Chinmayananada left his mortal frame to merge with the cosmos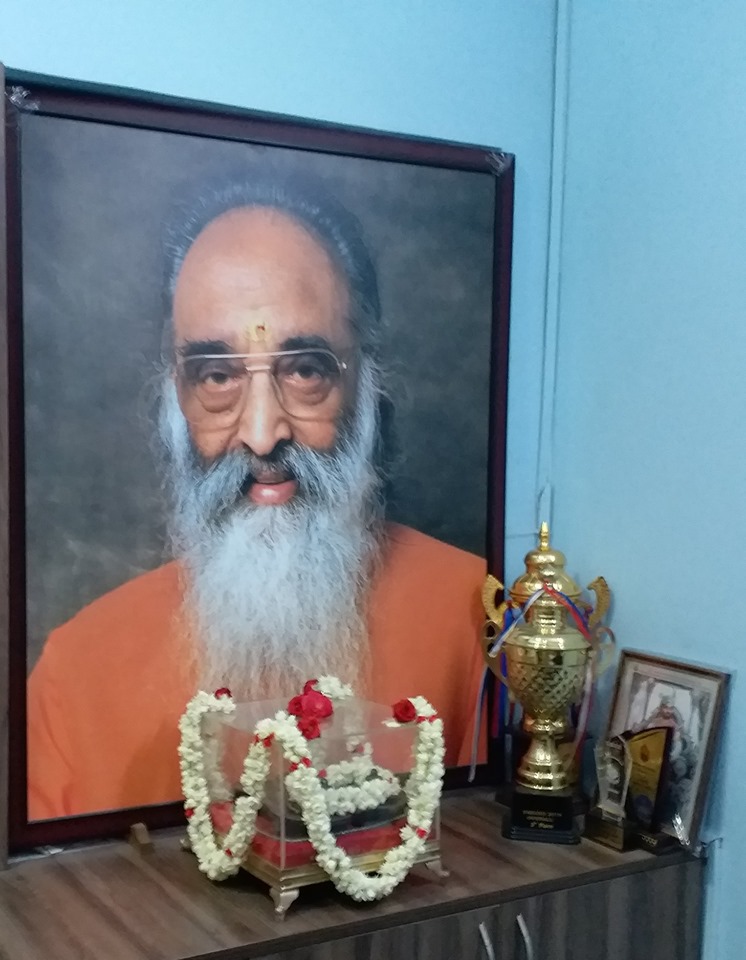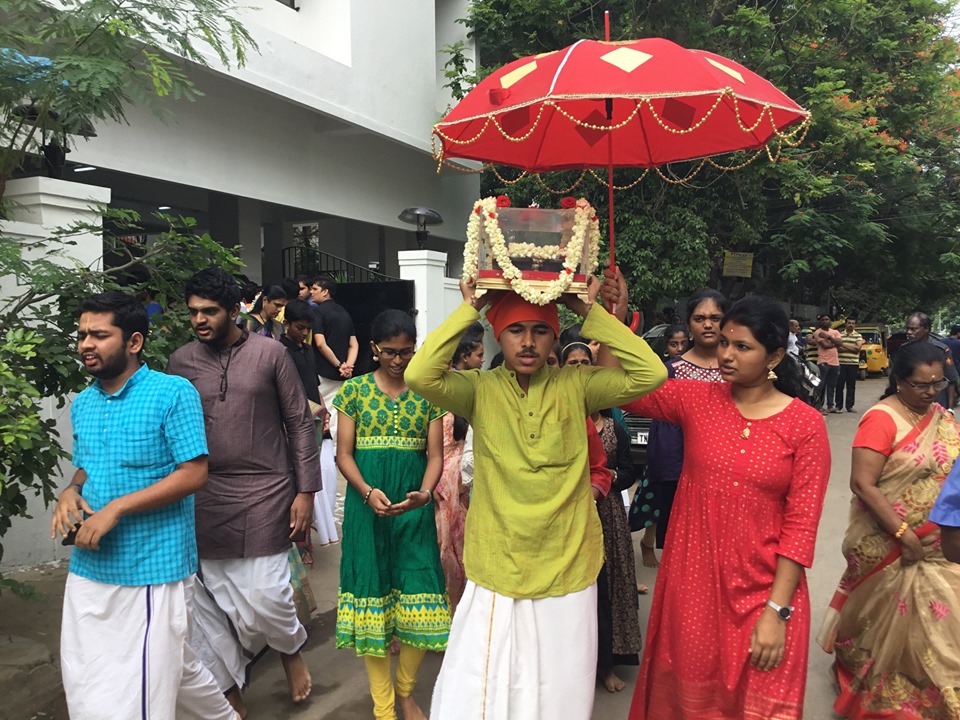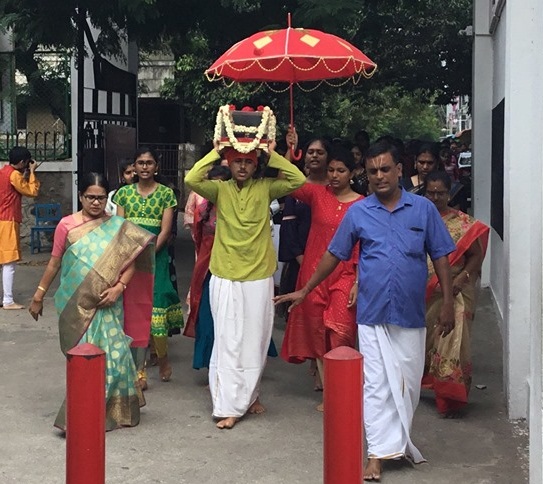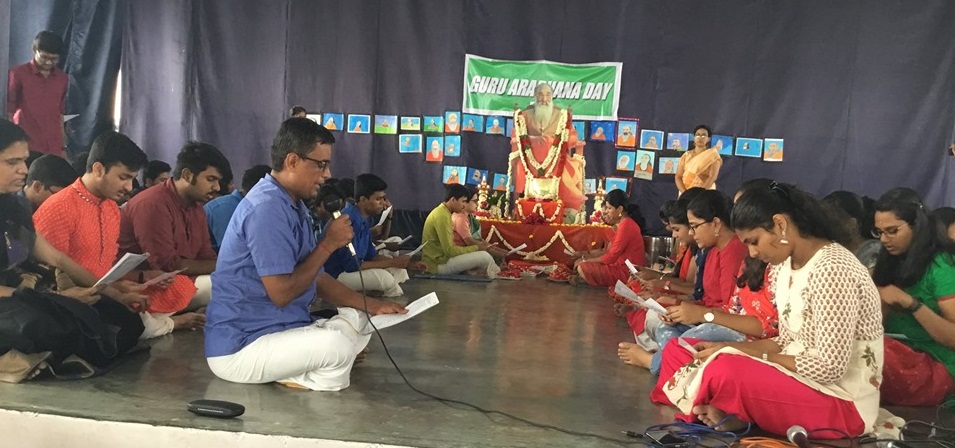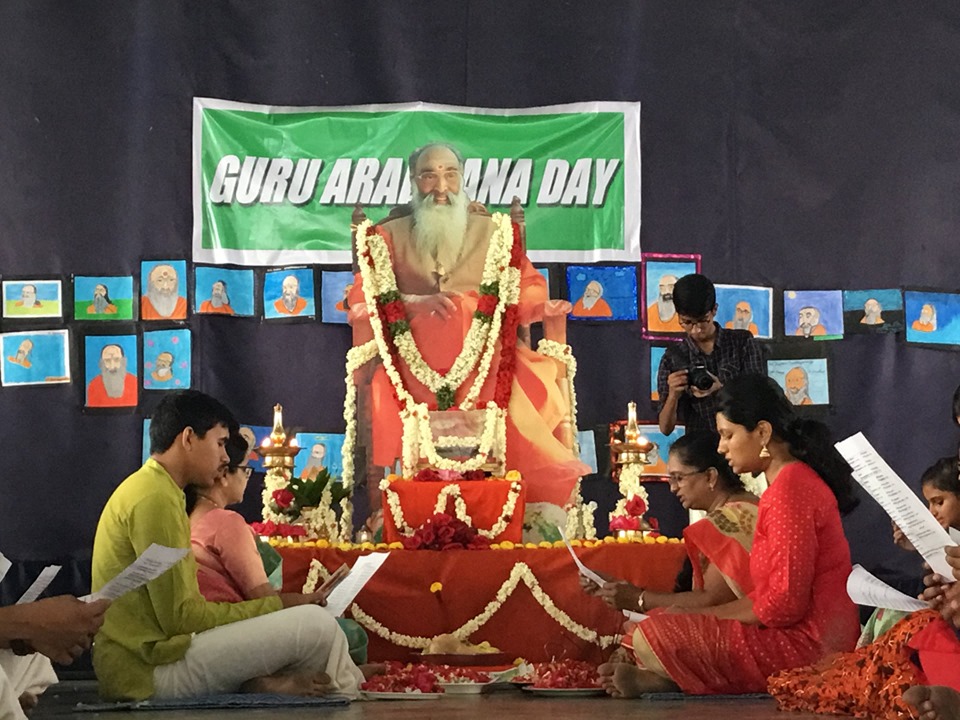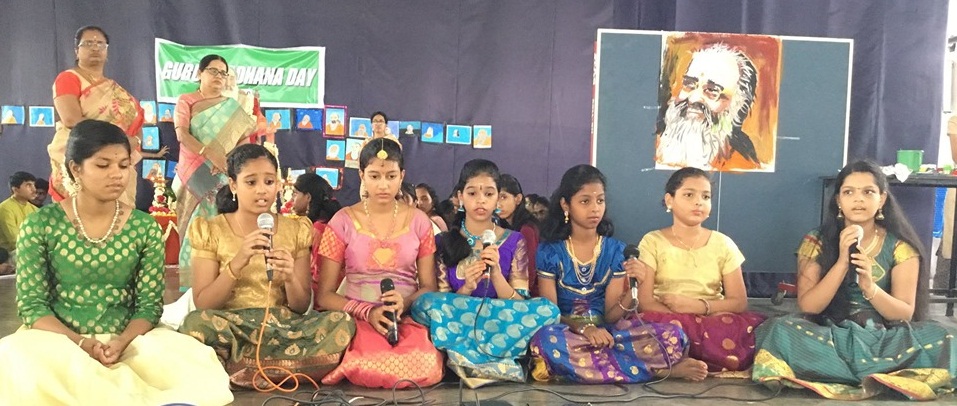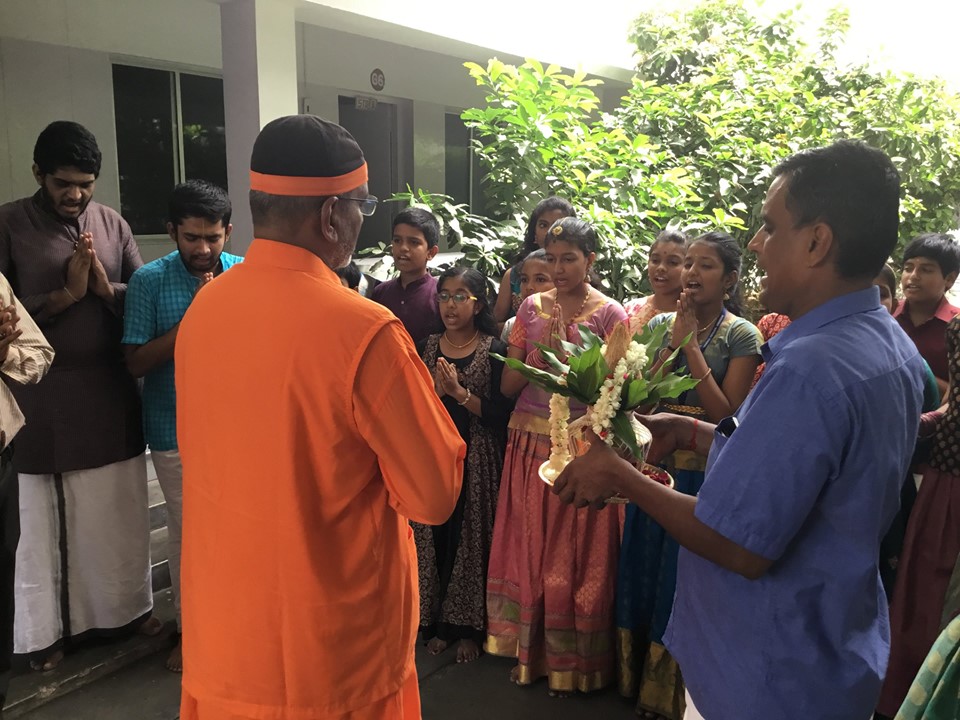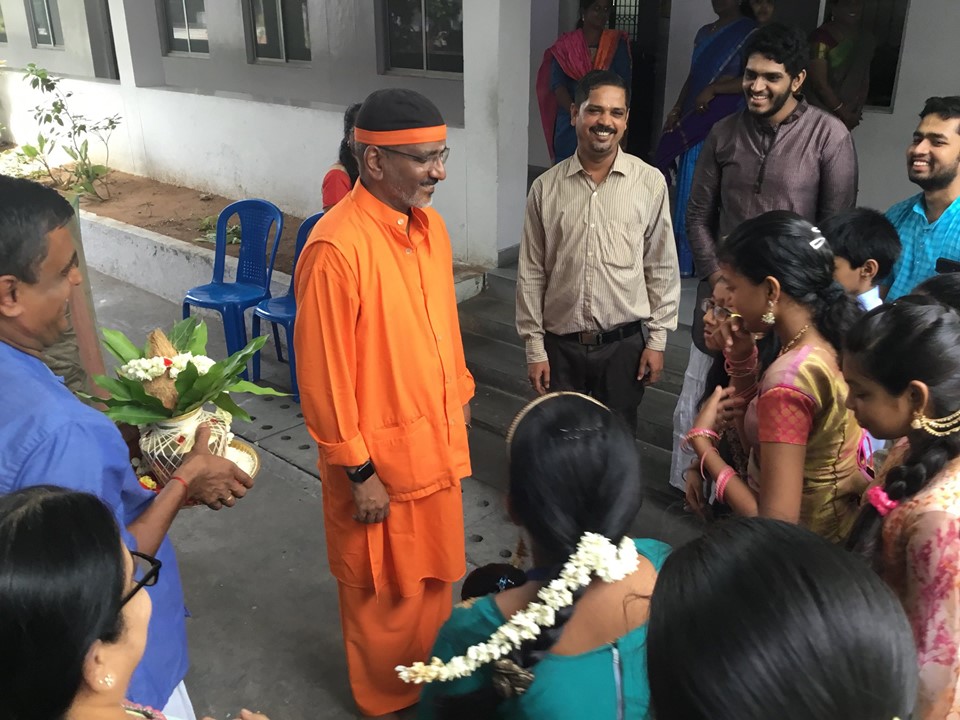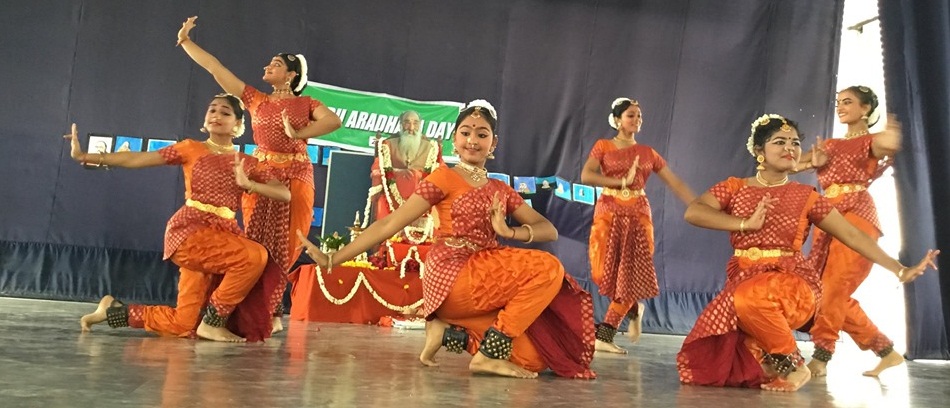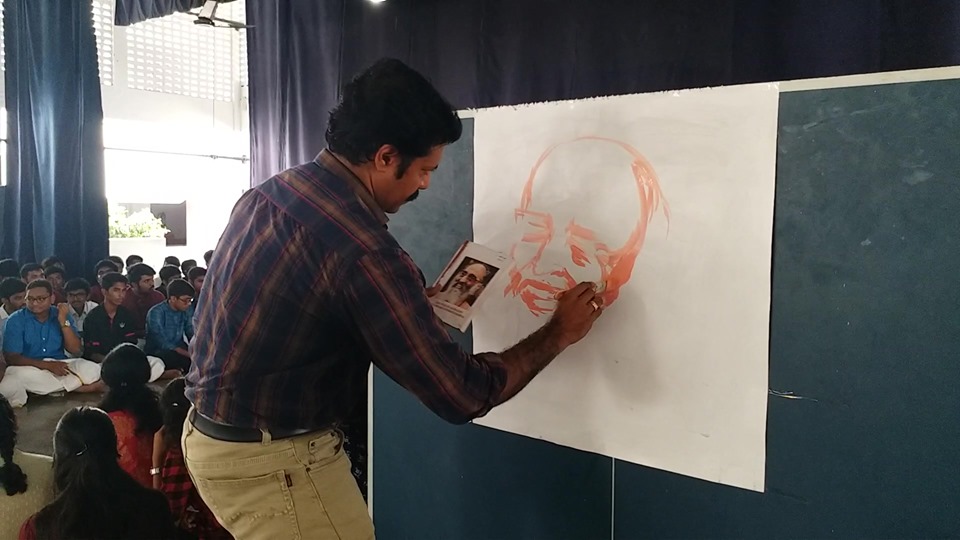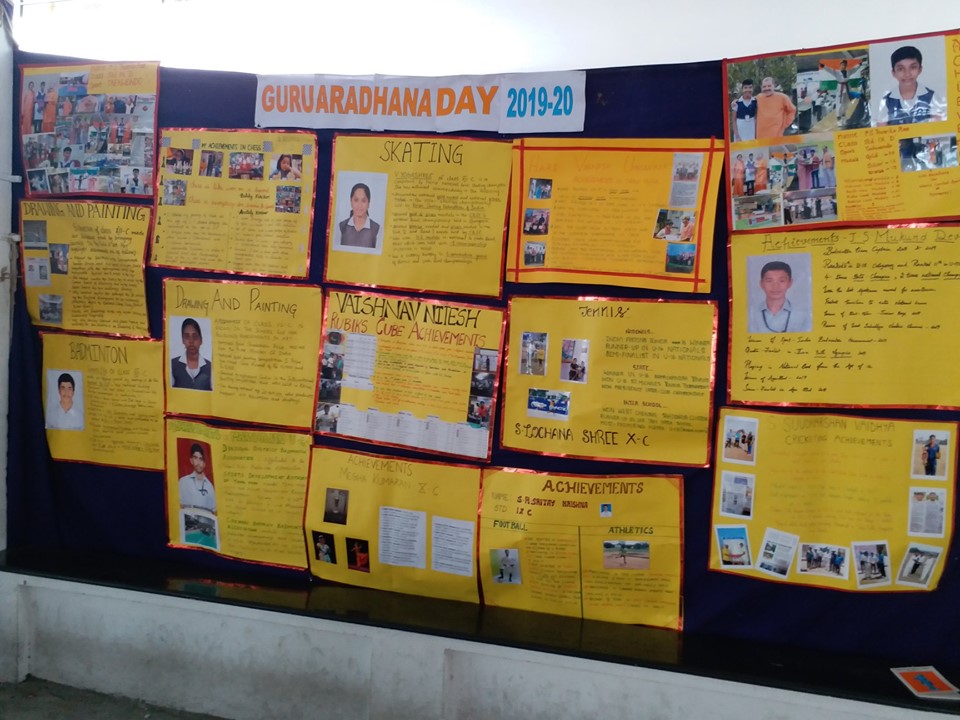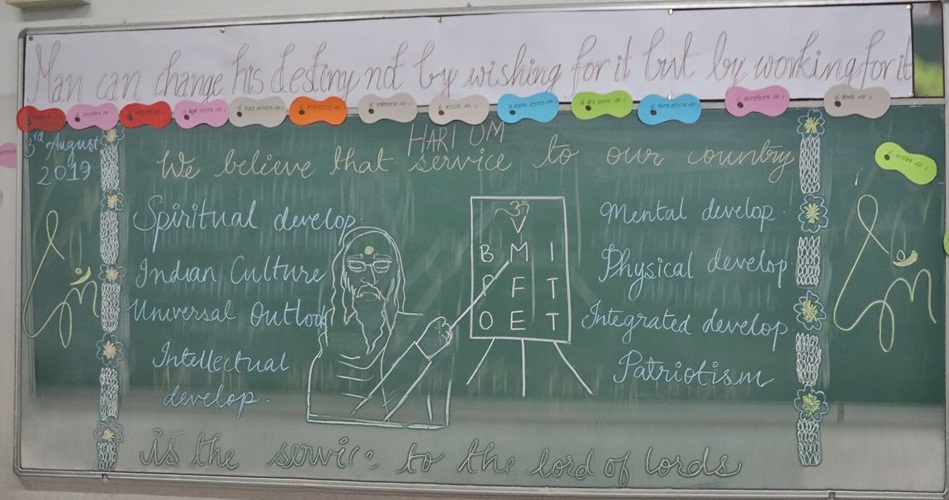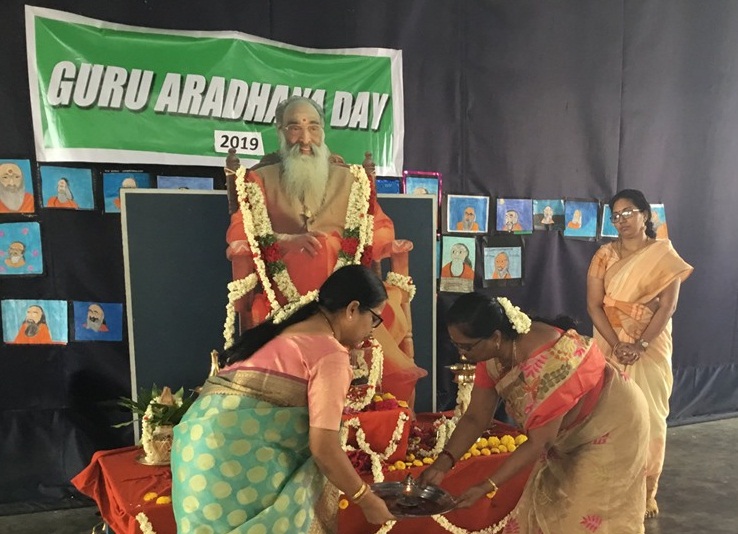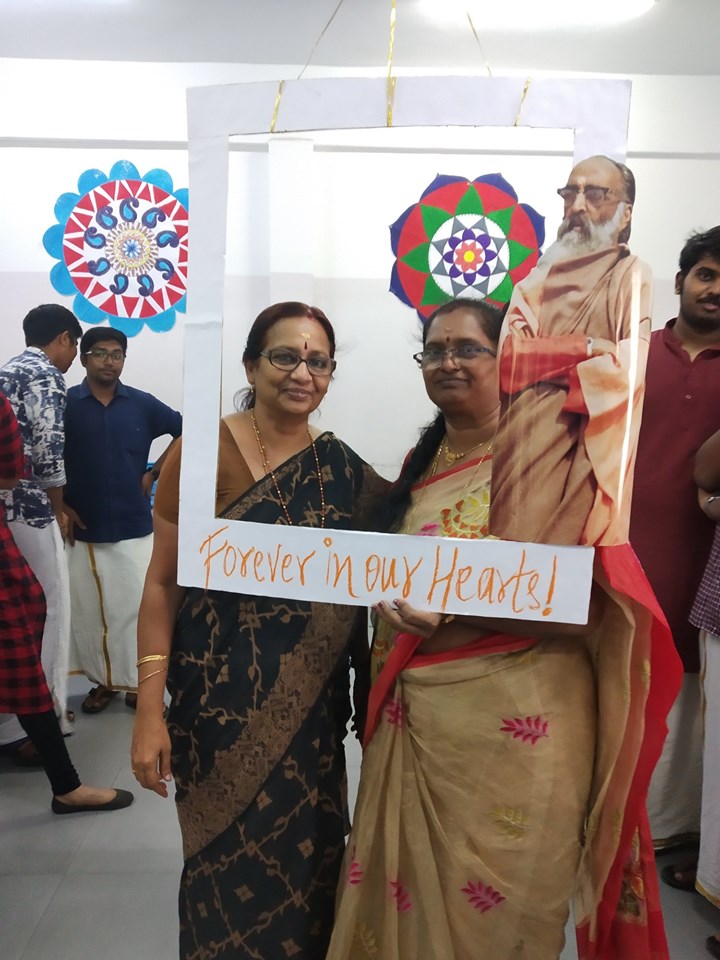 ⦁ 30th Annual Sports Meet
Chinmaya Vidyalaya Annanagar celebrated the 30th Annual sports meet on 29.07.2019 at SDAT Jawaharlal Nehru Stadium. The Chief Guest for the Opening Ceremony was Major General Dr. A V K Mohan. Chief Guest for the closing ceremony was Shri Sathish kumar satagopan. He addressed the gathering mentioning the importance of the sports and then distributed the prizes to the students. This year the overall trophy was won by the Ganga house and Bhagirathi house bagged the overall trophy for the March past.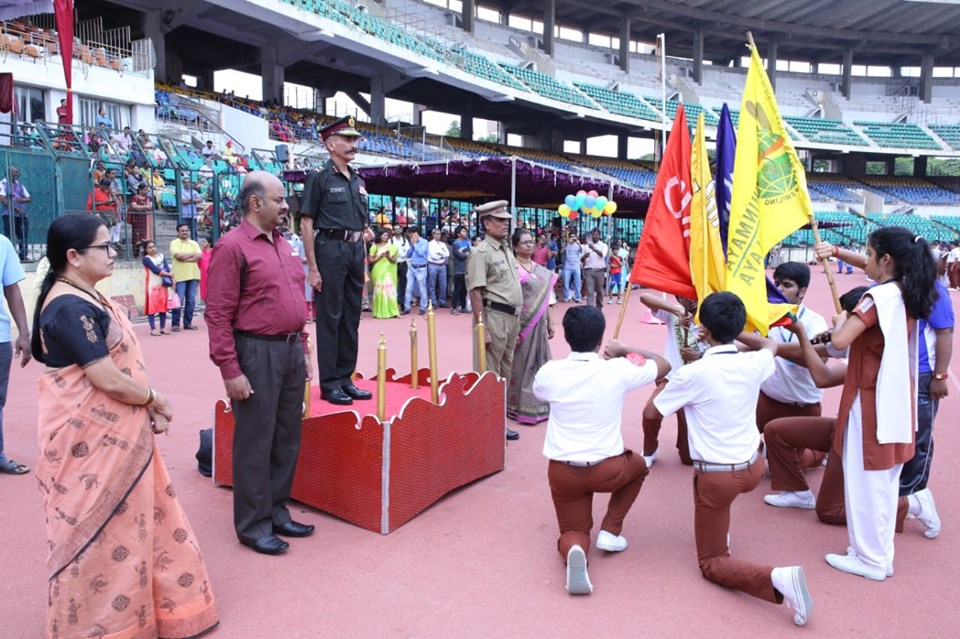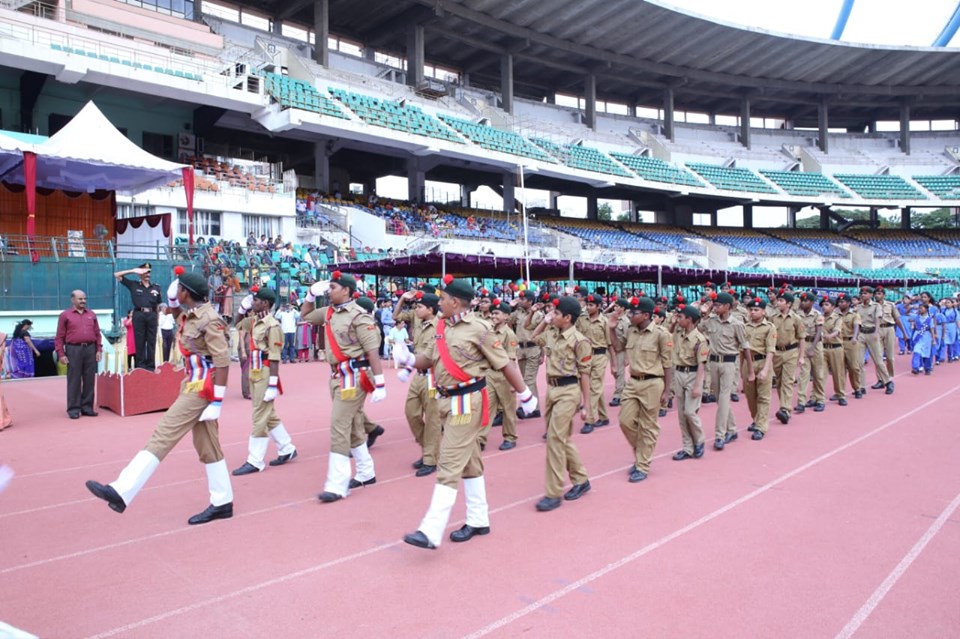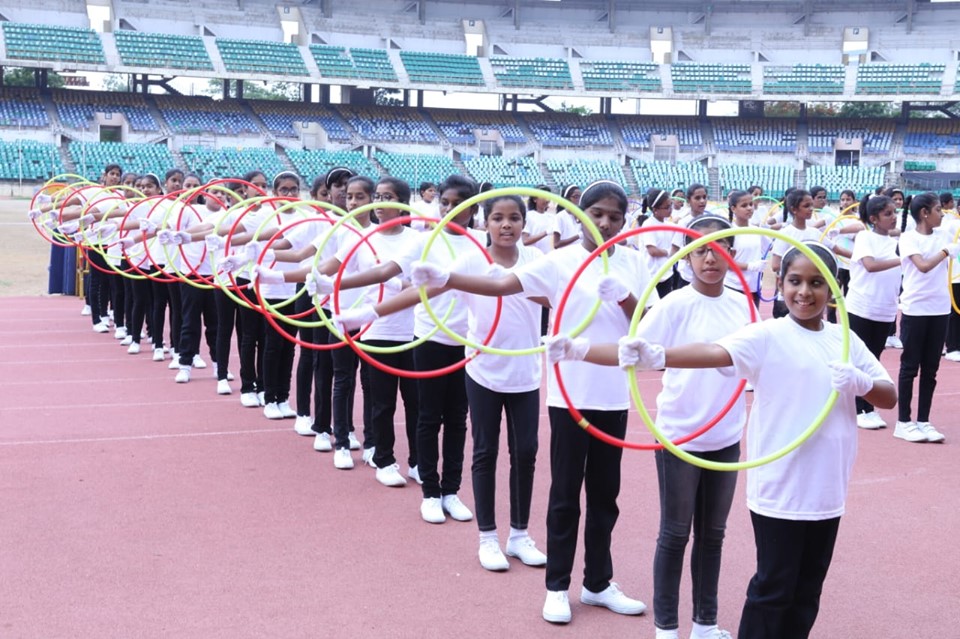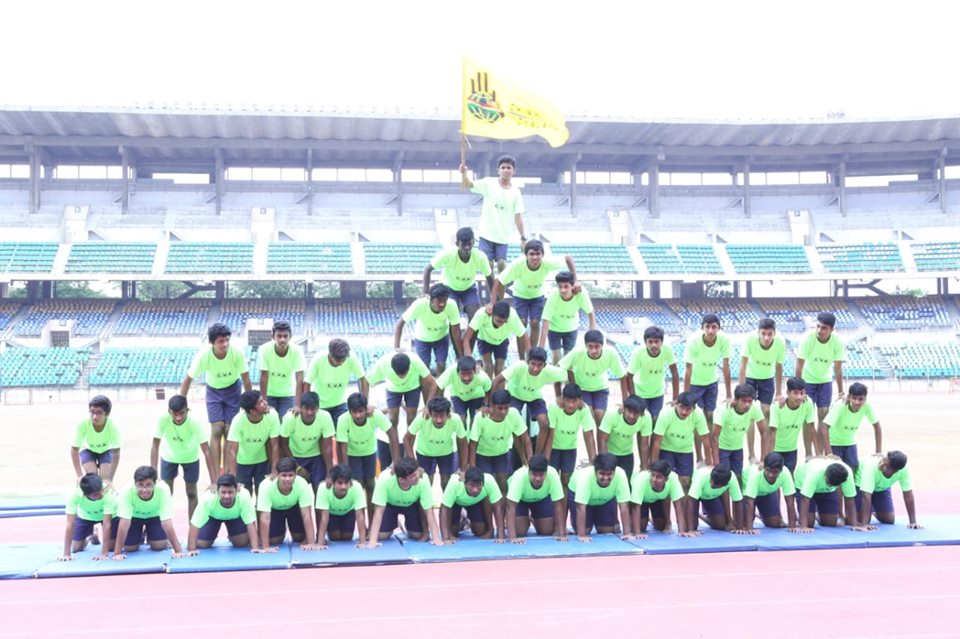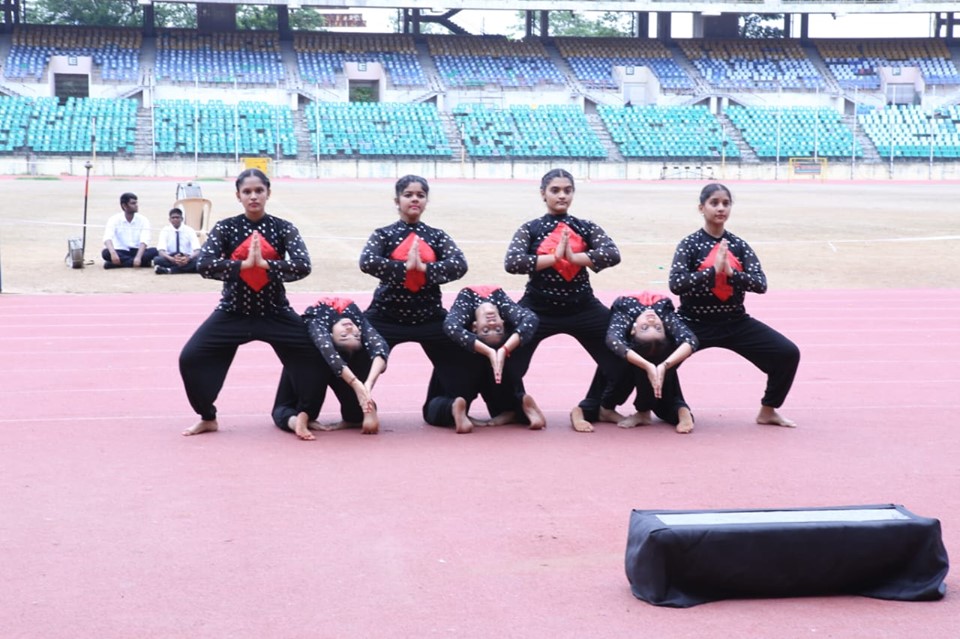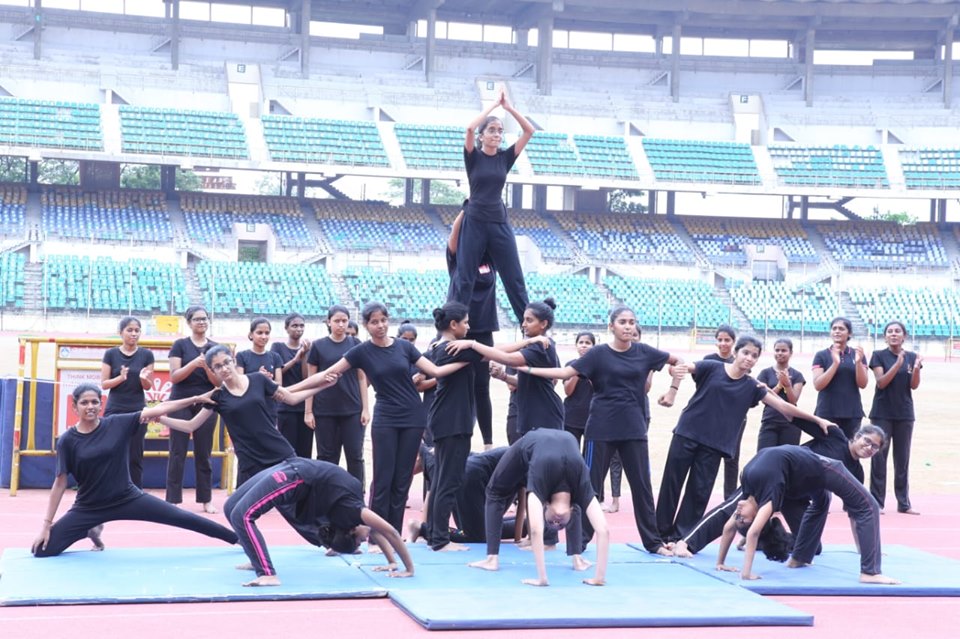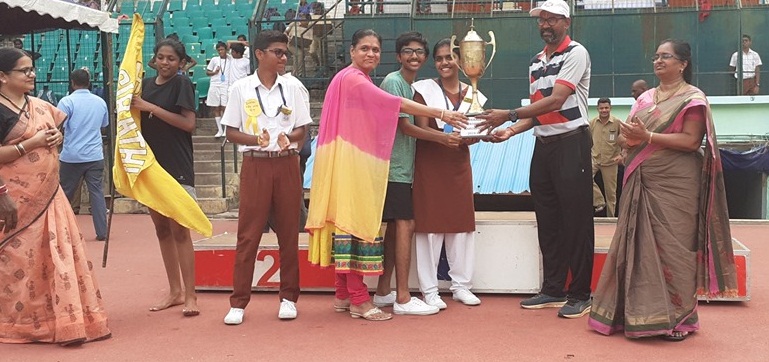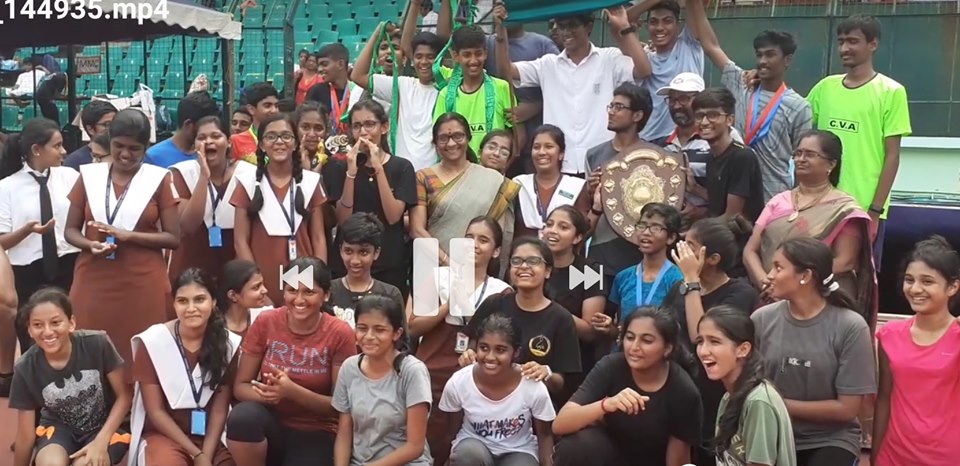 ⦁ Awareness programme for conservation of forest
Teachers and students observed Vanmahotsav on 15th July.. CCA activities related to Vanmahotsav were also conducted for all classes. We need to join hands to make a better tomorrow. Plant trees and get oxygen free.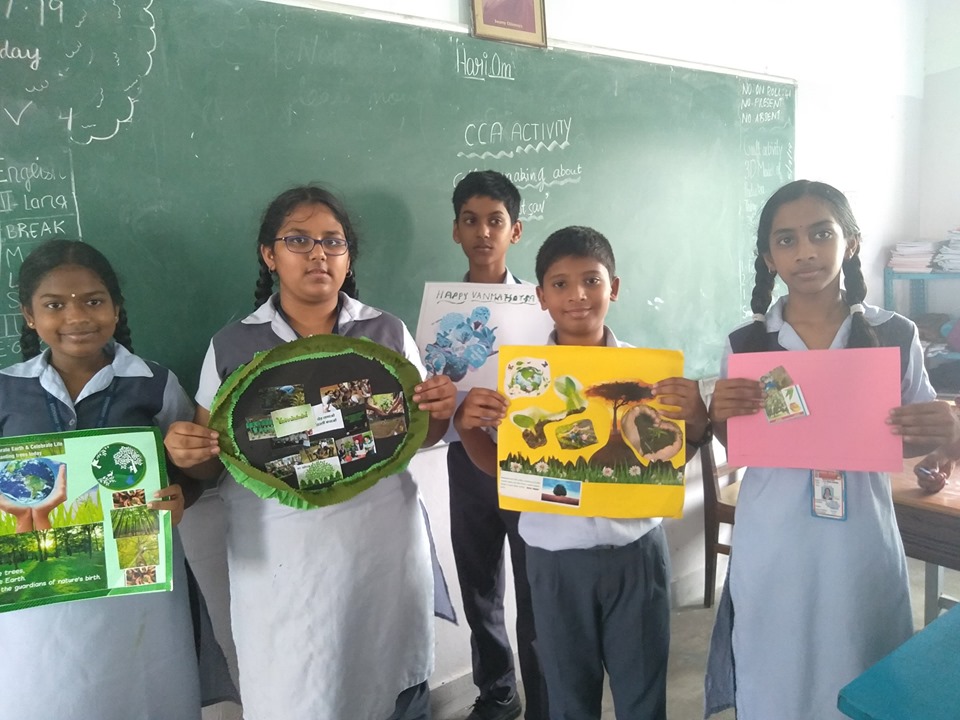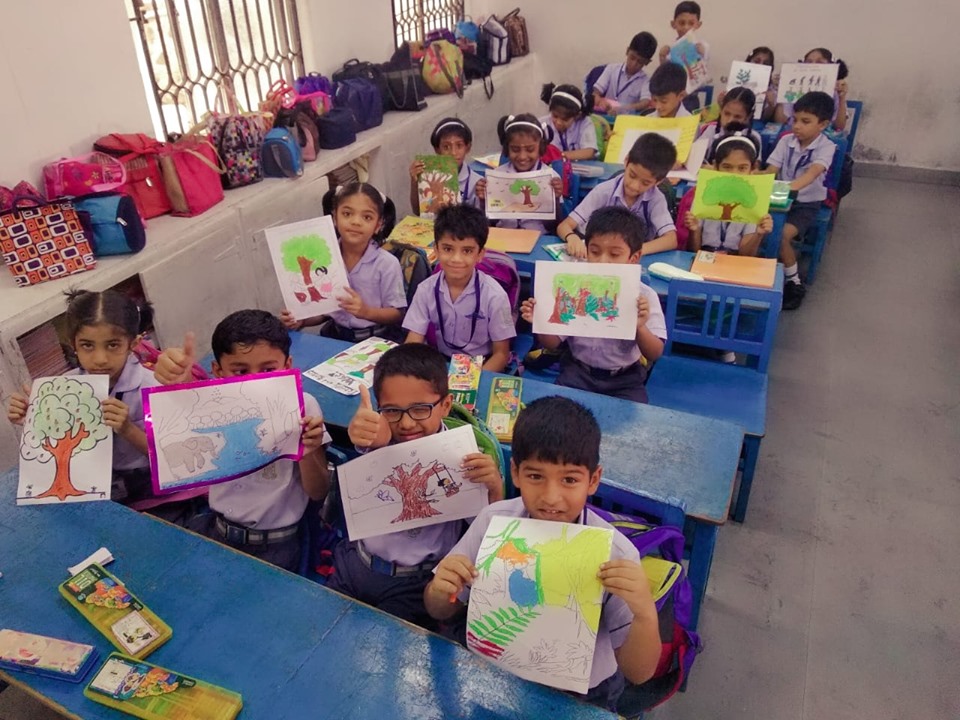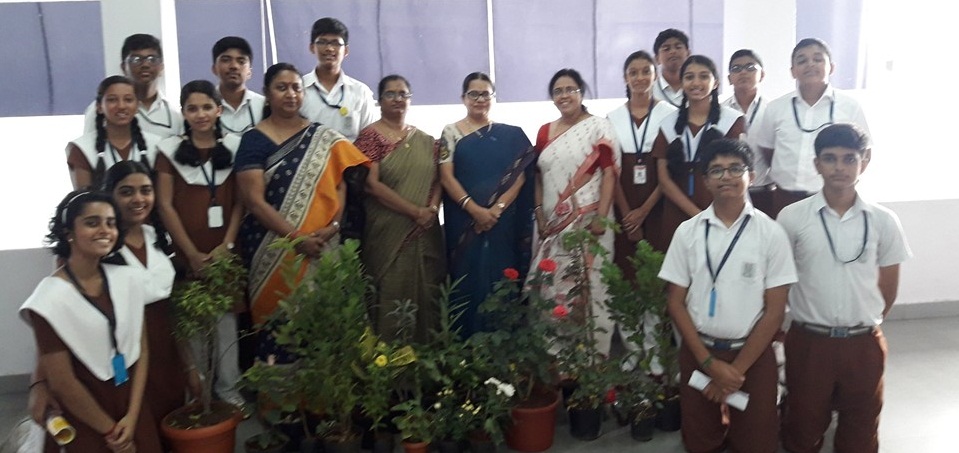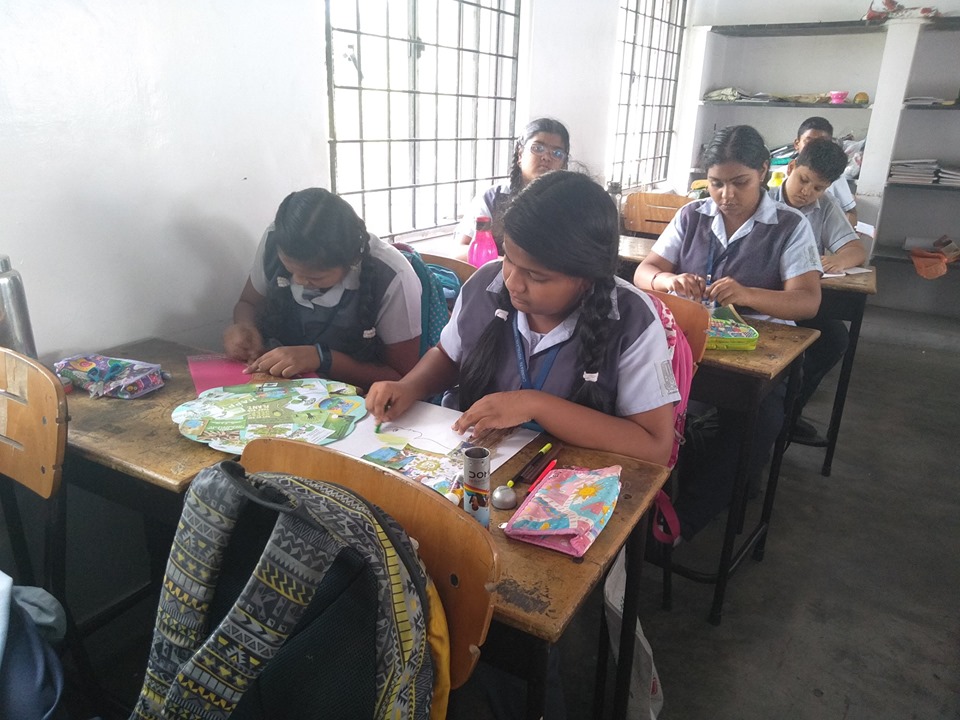 ⦁ Kargil Vijay Diwas
Kargil Vijay Diwas was observed in our Vidyalaya on 25.07.2019. Subadhur Major R Vivekanandhan was the chief guest whose inspiring speech kindled patriotic fervor among the students of classes IX to XII. As the program was organized by the NCC of our school, they also got an opportunity to share their views in the presence of Subadhur and were also felicitated by the guest who awarded them with certificates for their achievement in the NCC camps.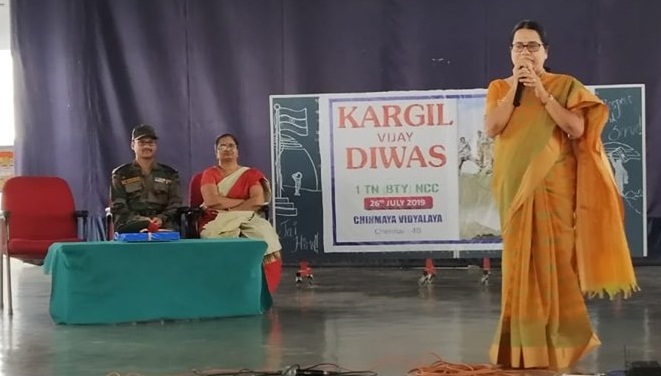 ⦁ An awareness programme – World population day
On the 15th of July 2019 an awareness programme was done by the Commerce students of Class XI. They enacted a skit during the assembly. The skit highlighted the following: - Water scarcity in the city due to over population, differences between the planned and un planned families in terms of having basic amenities, struggle in inculcating the values and discipline in a family and a society when it is over populated, intervention of great leaders to find out the solution to control population explosion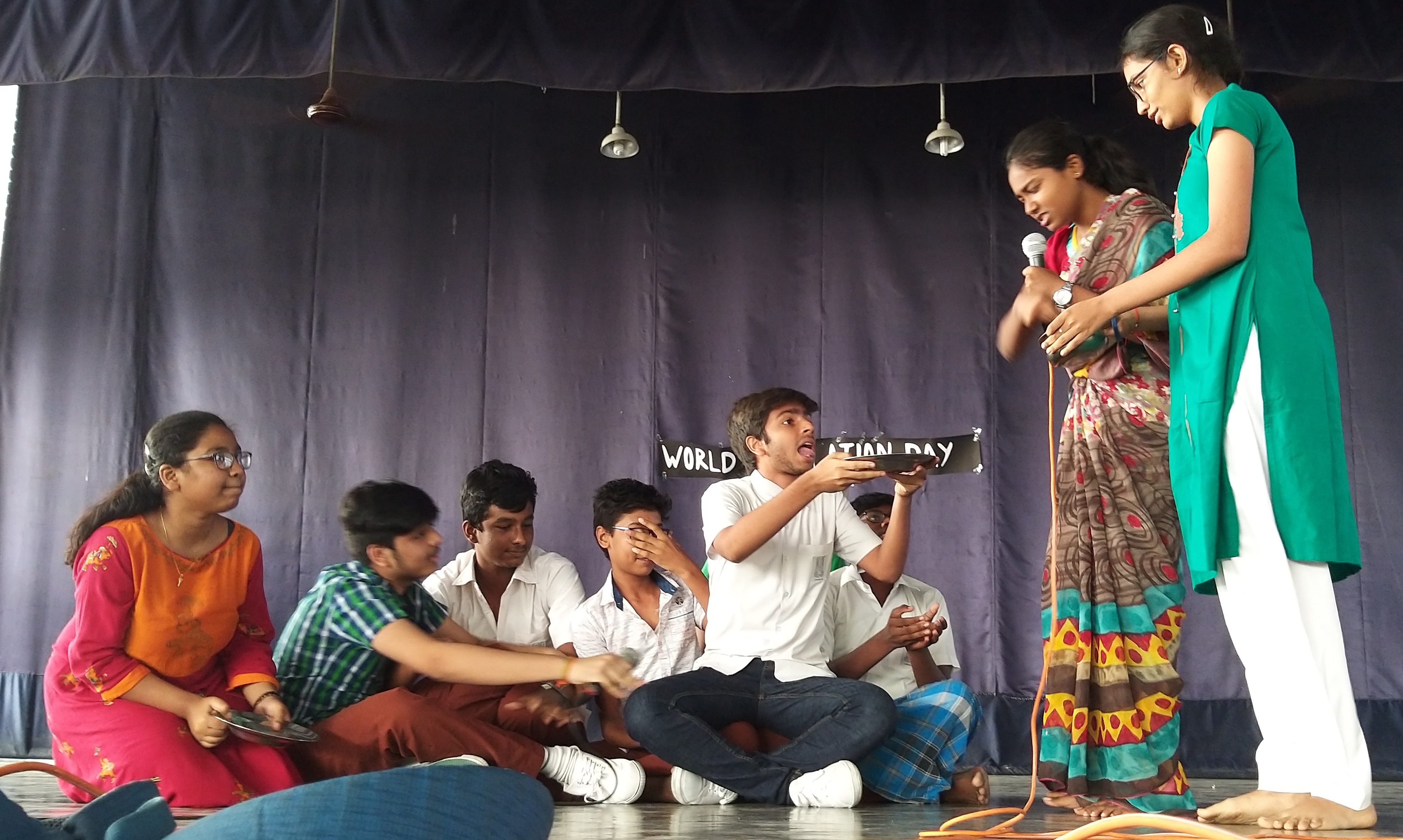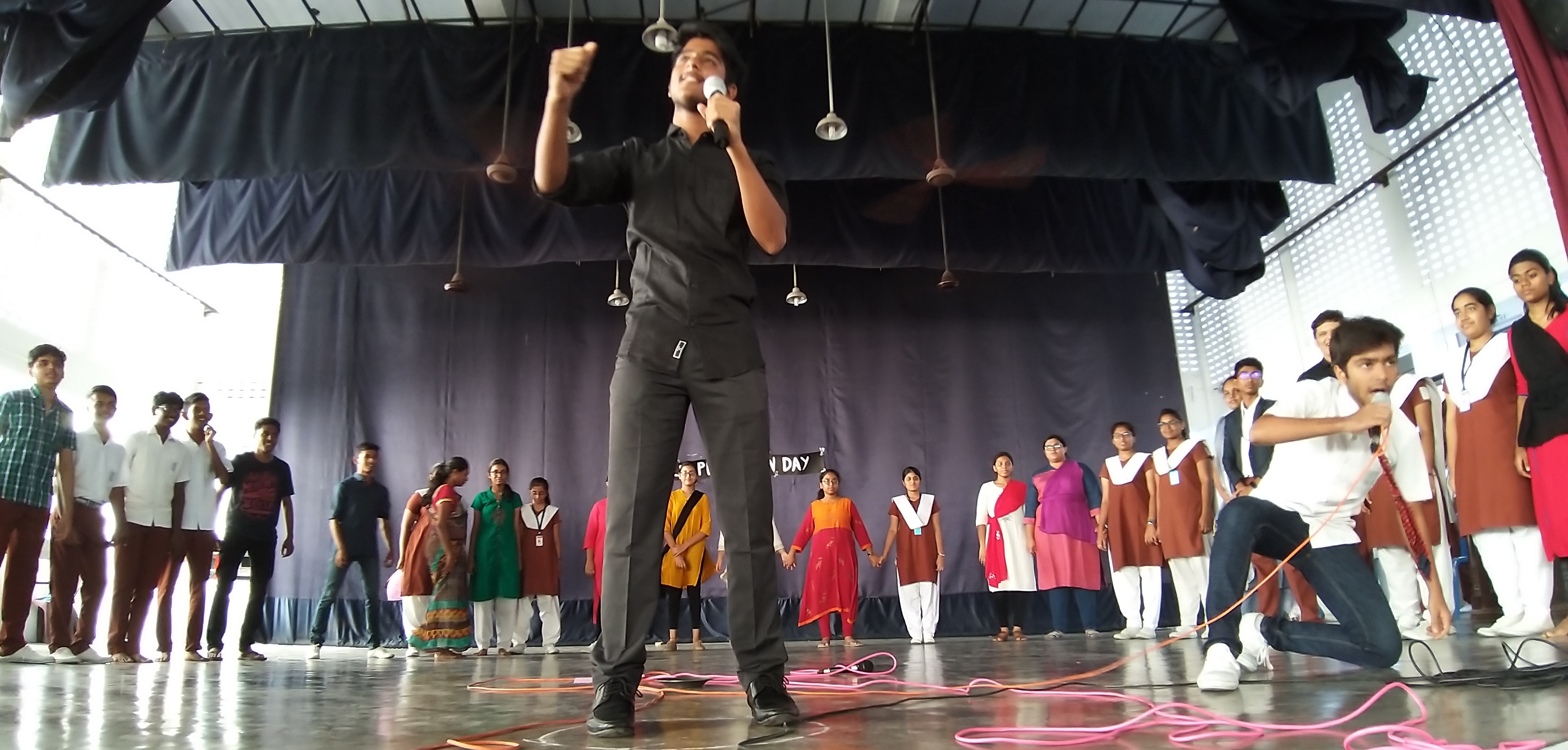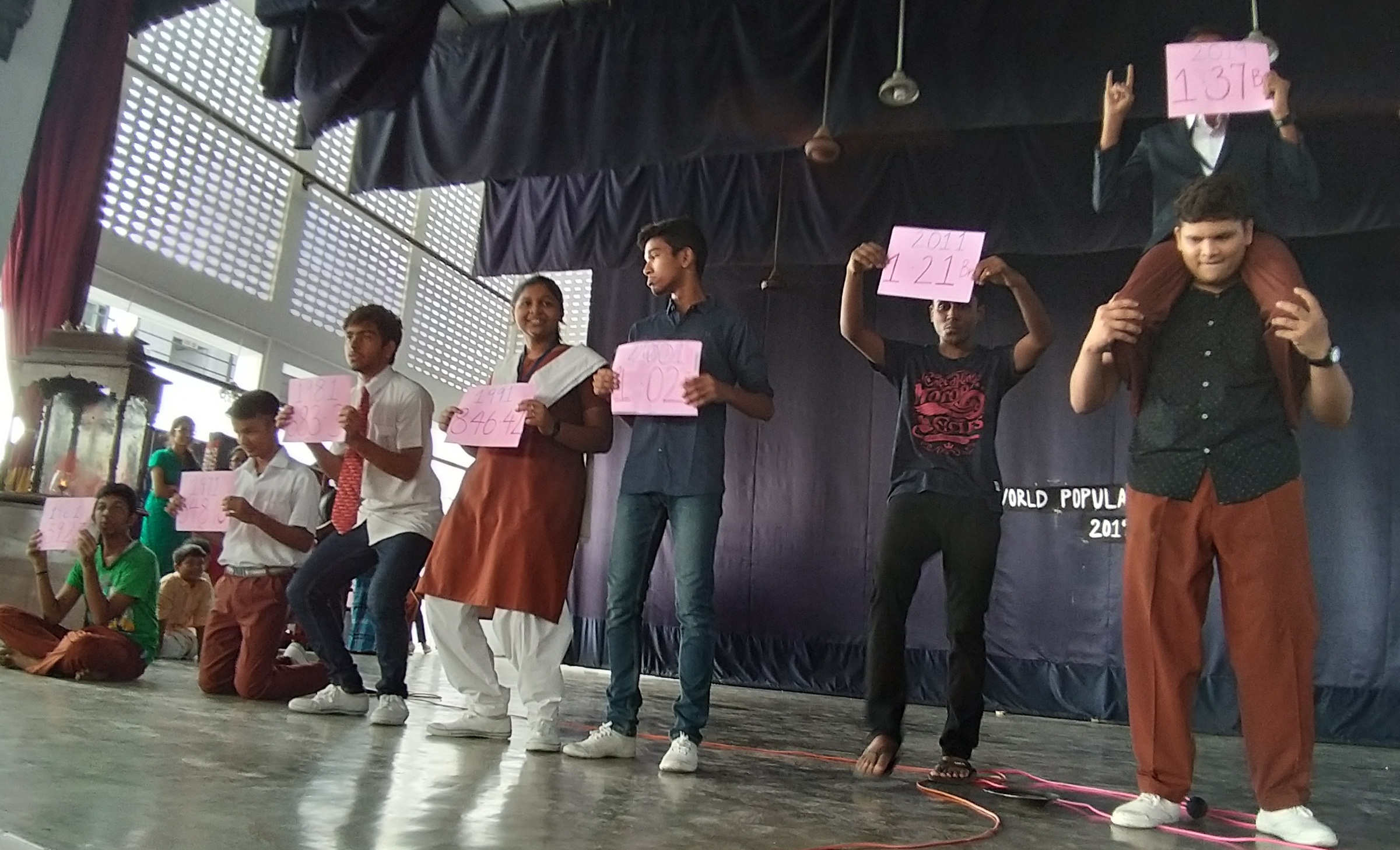 ⦁ Karma veerar Kamarajar's 117th birthday celebration
Karma veerar Kamarajar's 117th birthday was celebrated in our school on July 15th 2019. Students from STD I and II performed a song about Kamarajar, which was written by Tamil department teachers. The students of STD III, IV and V presented a skit which portrayed the simplicity of Kamarajar. Students from classes VI, VII and VIII enacted a scene depicting the decision making capacity of the great leader Kamarajar. VIII STD students recited a poem about Kamarajar.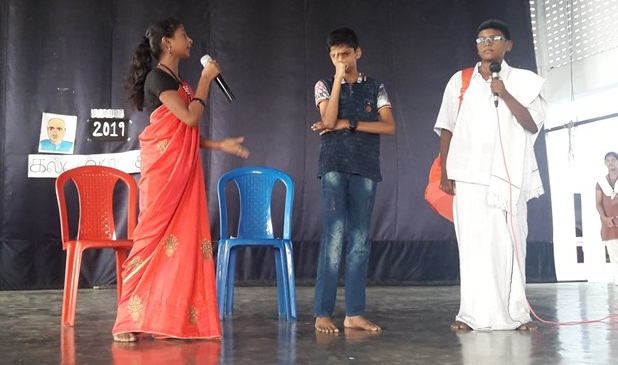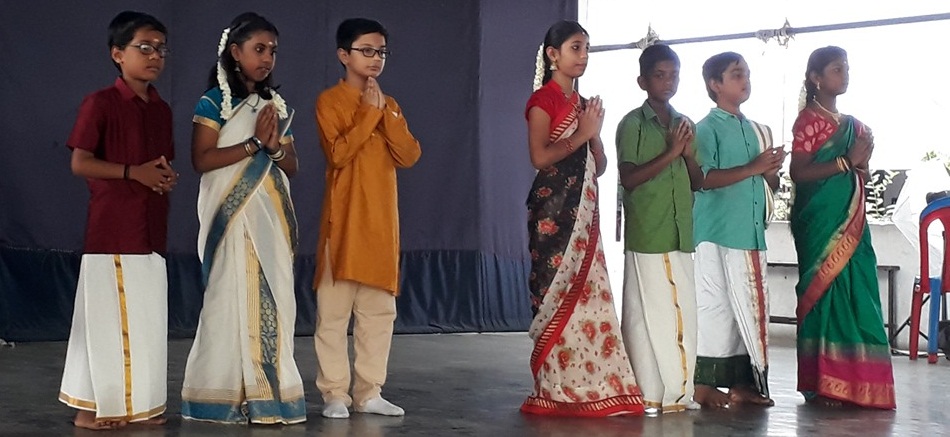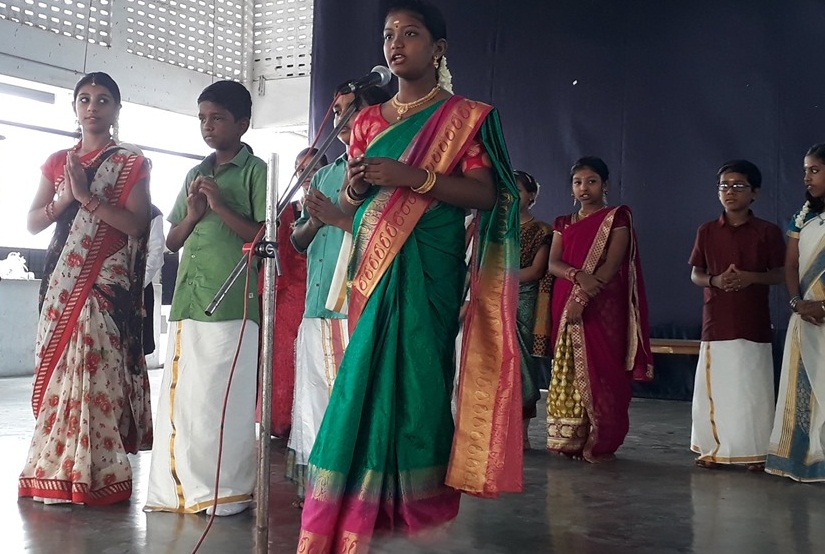 ⦁ Guru Poornima Celebration
Guru Poornima was celebrated on 16th July 2019 in our school auditorium. Students III, IV, chanted Guru stotram which was followed by pooja. Students sang "GURU VENDUM" song which signified the importance of GURU. Children performed dance for Guru Ashtakam written by Adi Shankaracharya which tells about the necessity of Gurus and attaching our mind to the lotus feet of the Guru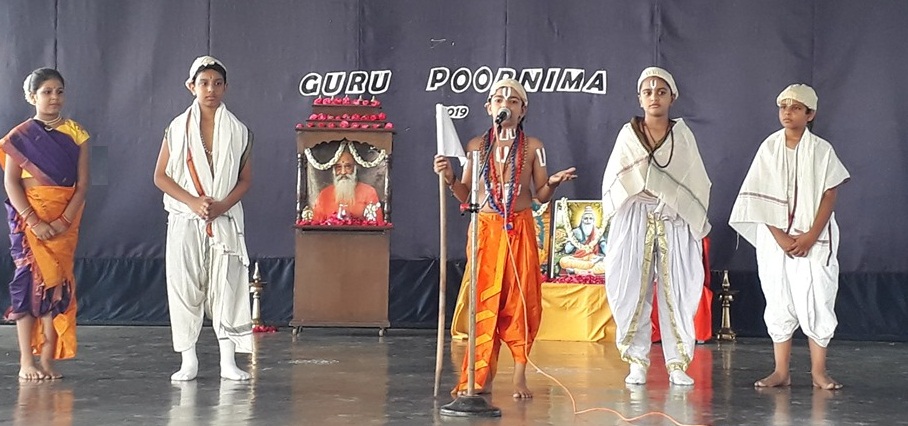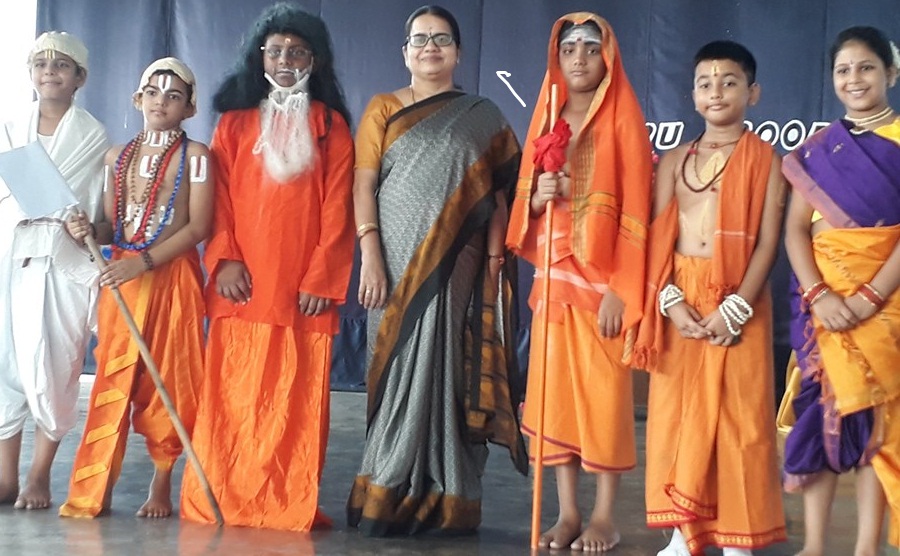 ⦁ Pujya Guruji H H Swami Tejomayanandaji's birthday celebration in our Vidyalaya.
Pujya Guruji H H Swami Tejomayanandaji's birthday was celebrated in the Vidyalaya. The celebration commenced with the invocation song. Then power point presentation about Pujya Guruji was presented which highlighted , the various projects initiated by him as the Head of Chinmaya mission worldwide and the books authored by Guruji on Vedanta etc.. Ayush suktam was chanted for Guruji's health and longevity. The staff and the students sang the Birthday song 'Janmadinamidam'. One of Guruji's compostions was sung by the school choir and a graceful dance was performed on stage for the melodious rendition. On this joyous occasion, students of all classes whole-heartedly donated edible items which were handed over to Annashethram- Tamaraipakkam. The sixth batch of students who have completed the seva project were awarded certificates to appreciate their commendable service to the society. On the same day Kala vaibhav and Pustaq utsav were inaugurated. During the CCA period children of various classes made colourful greetings expressing their love and affection to our Guruji.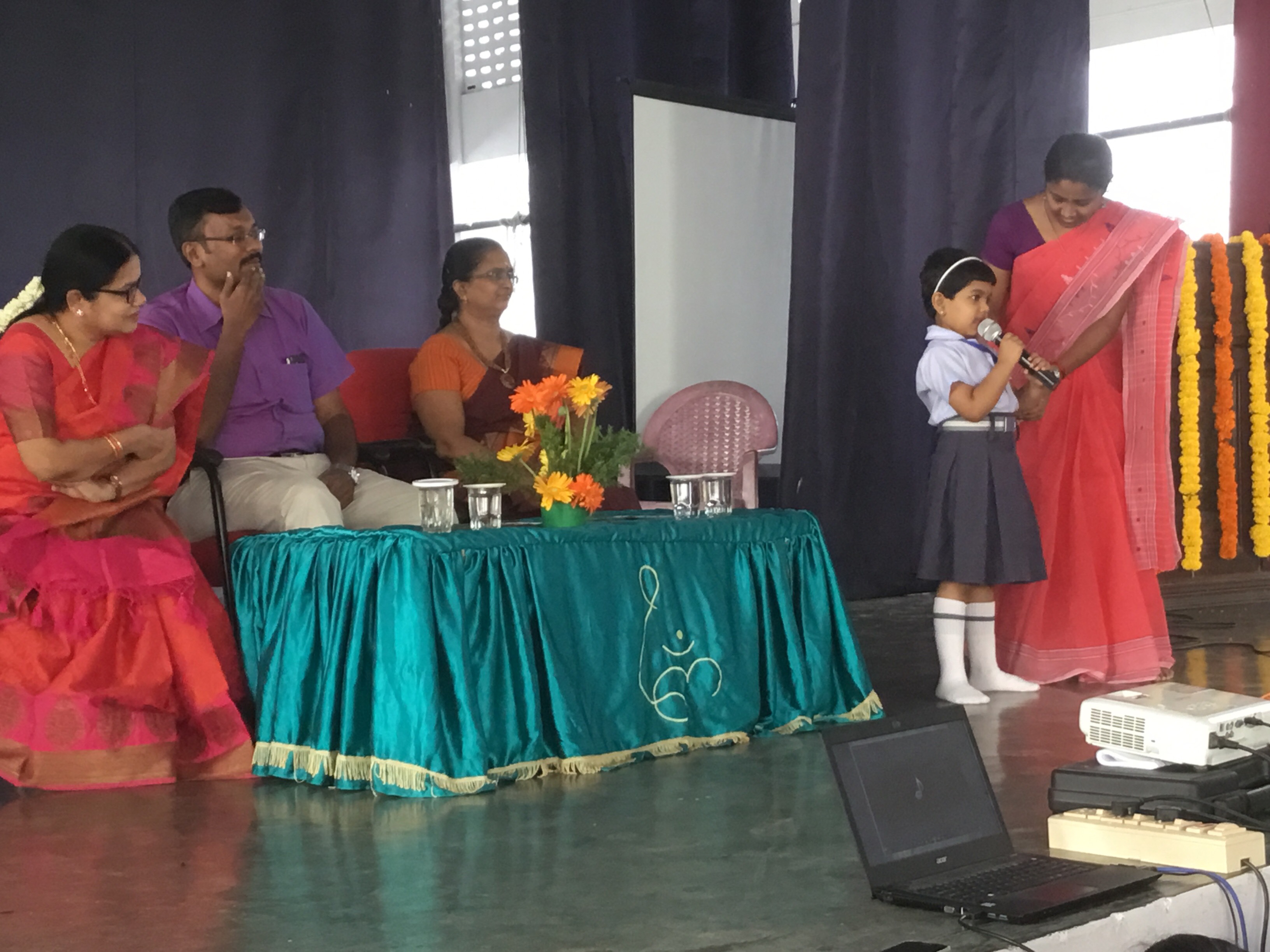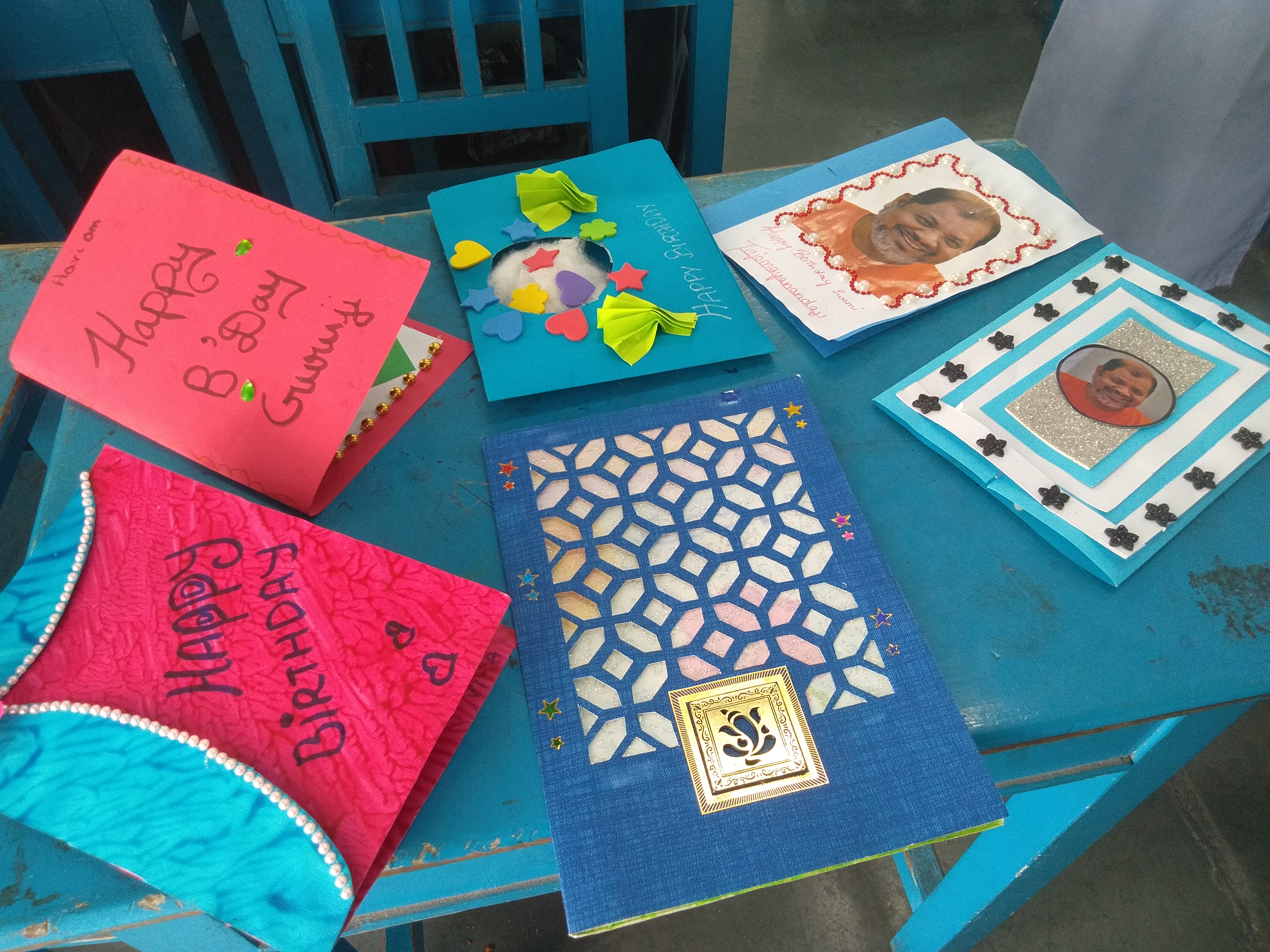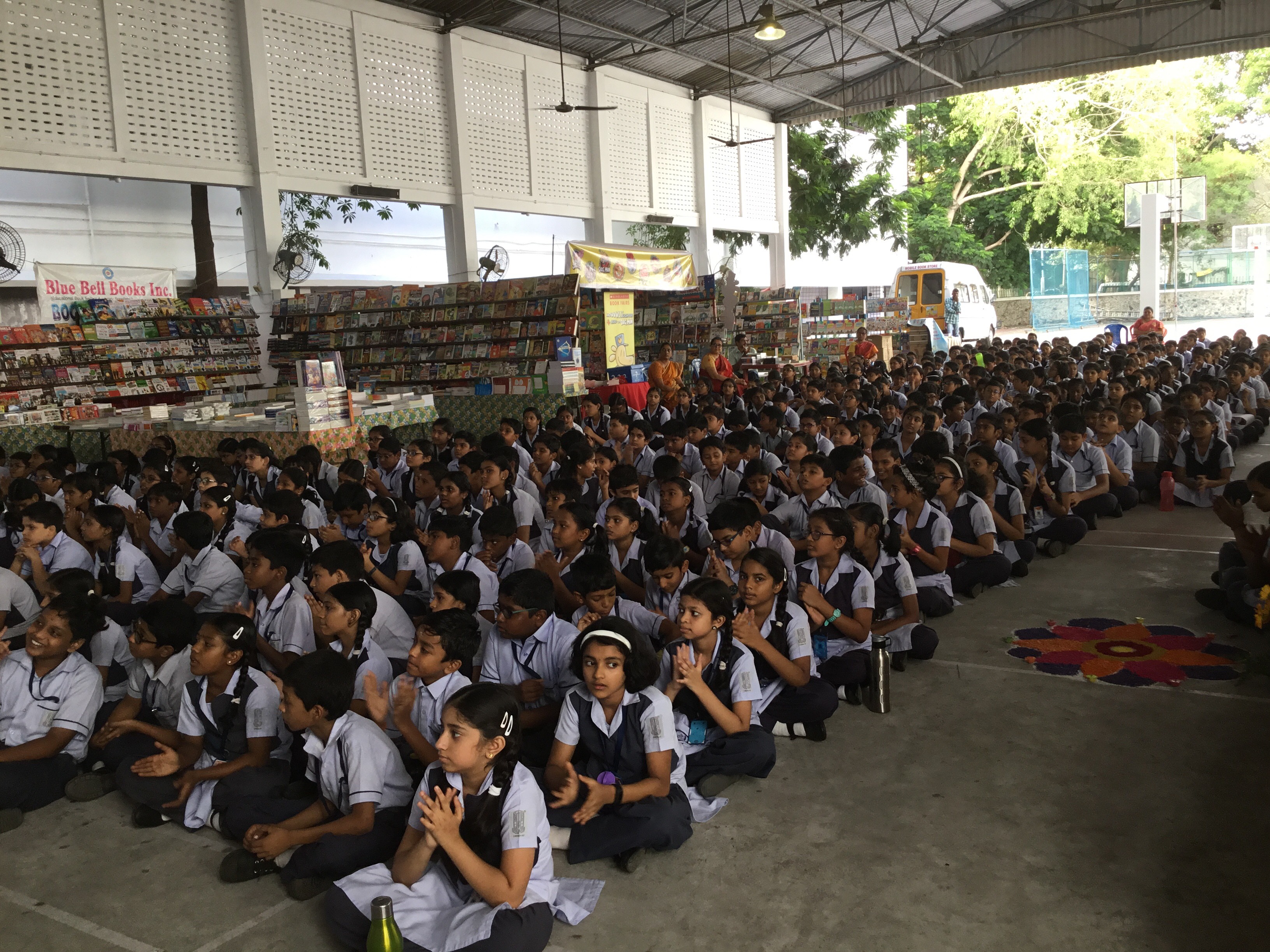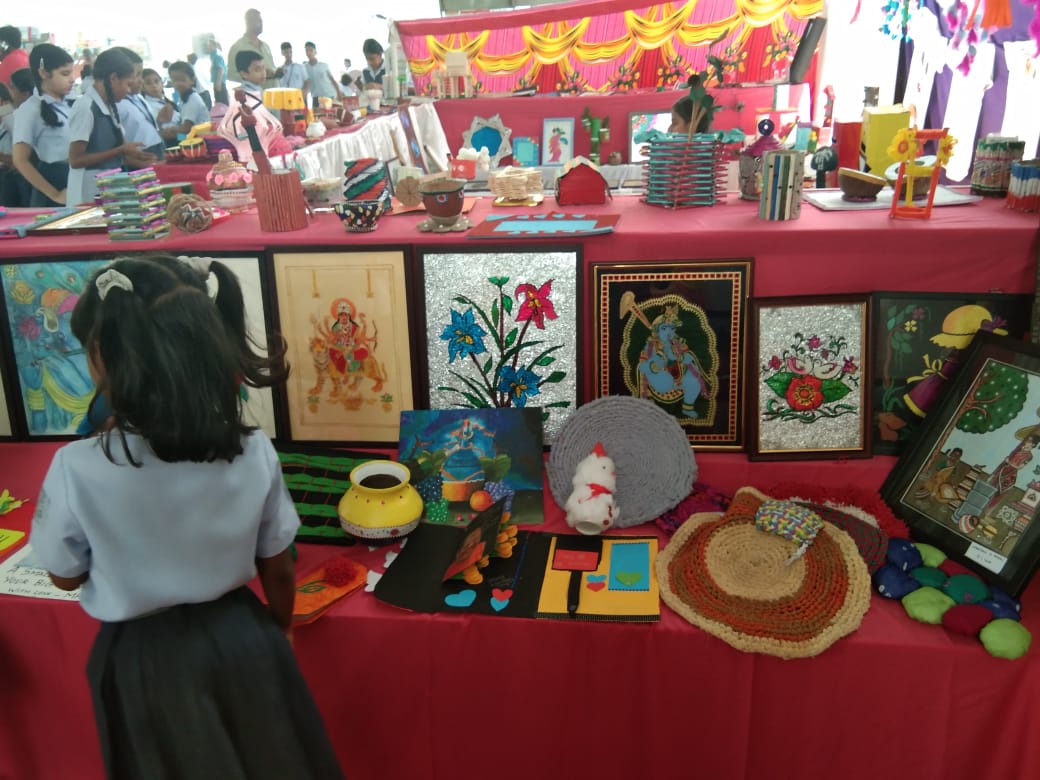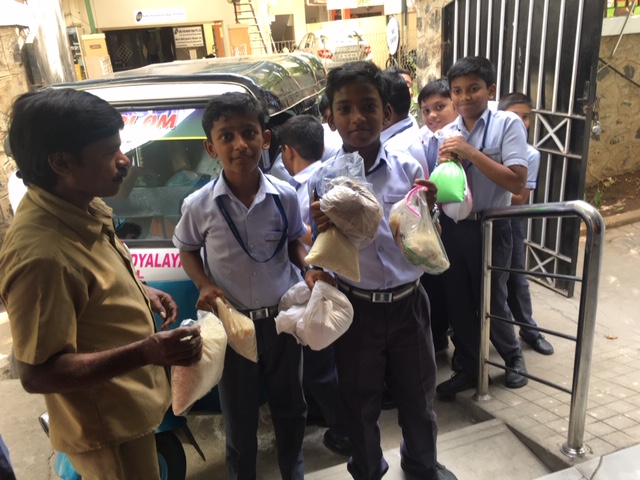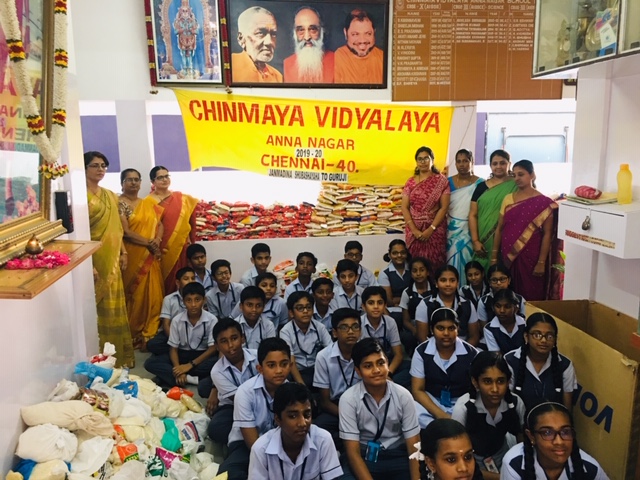 Ganapathy Homam
An auspicious beginning of the academic year 2019-20 started on a sacred note with an array of poojas held in our school auditorium on 5.6.2019.Correspondent Shri. R Suryakumar , Smt. R Suryakumar , Principal , Teachers , Non teaching staff and students of Std X and XII were present on this auspicious occasion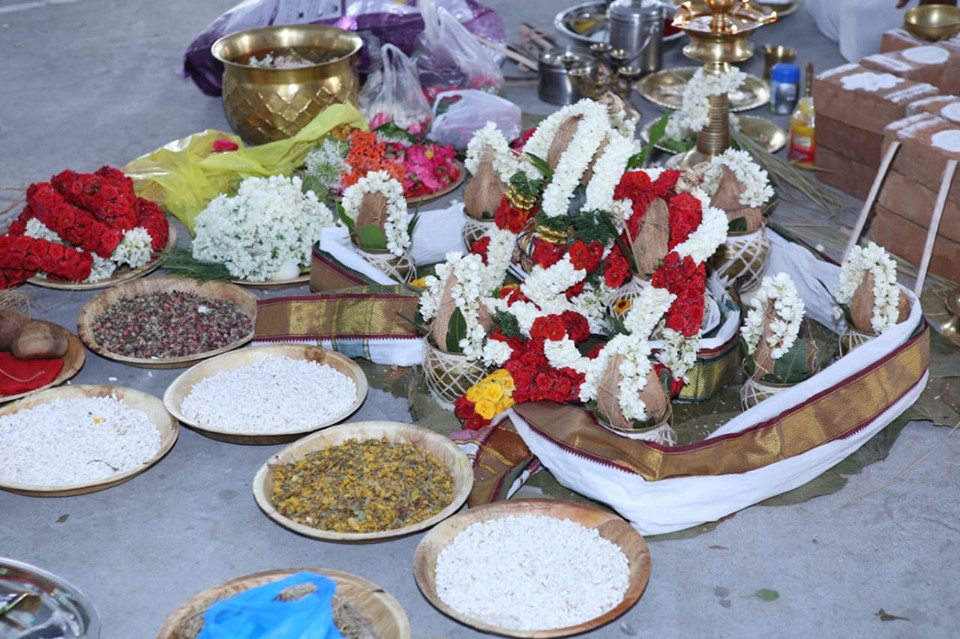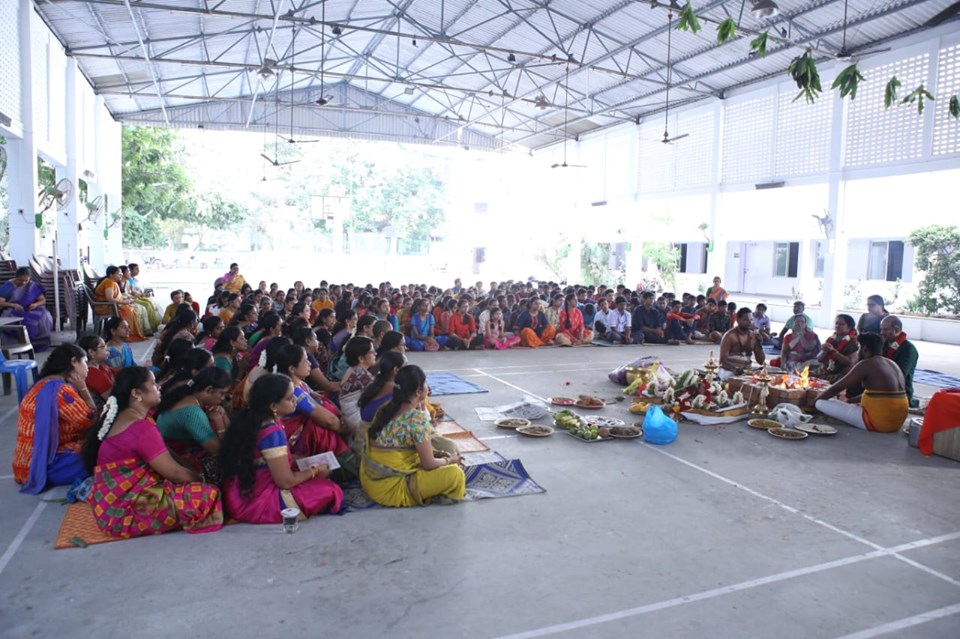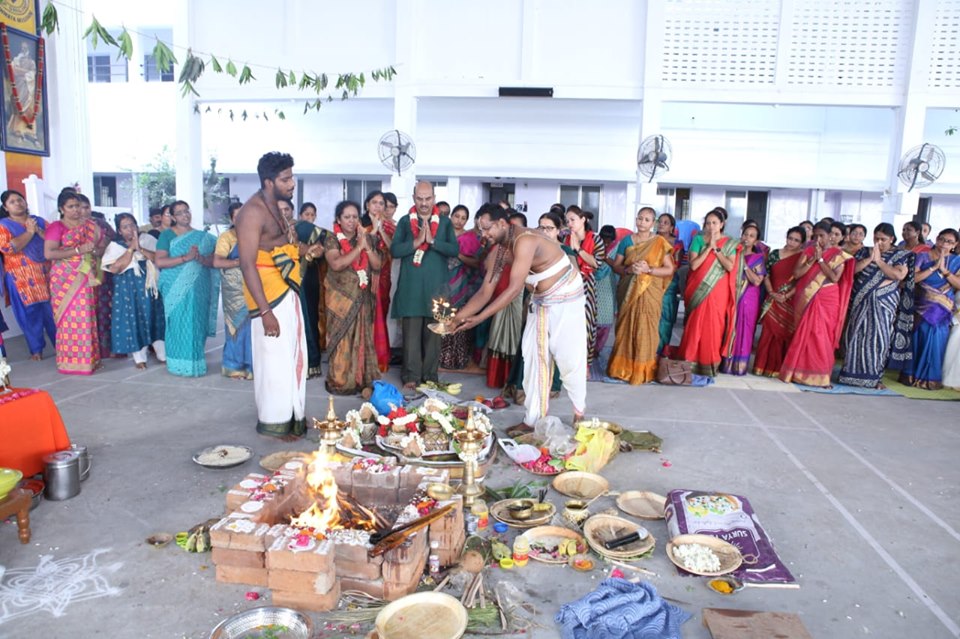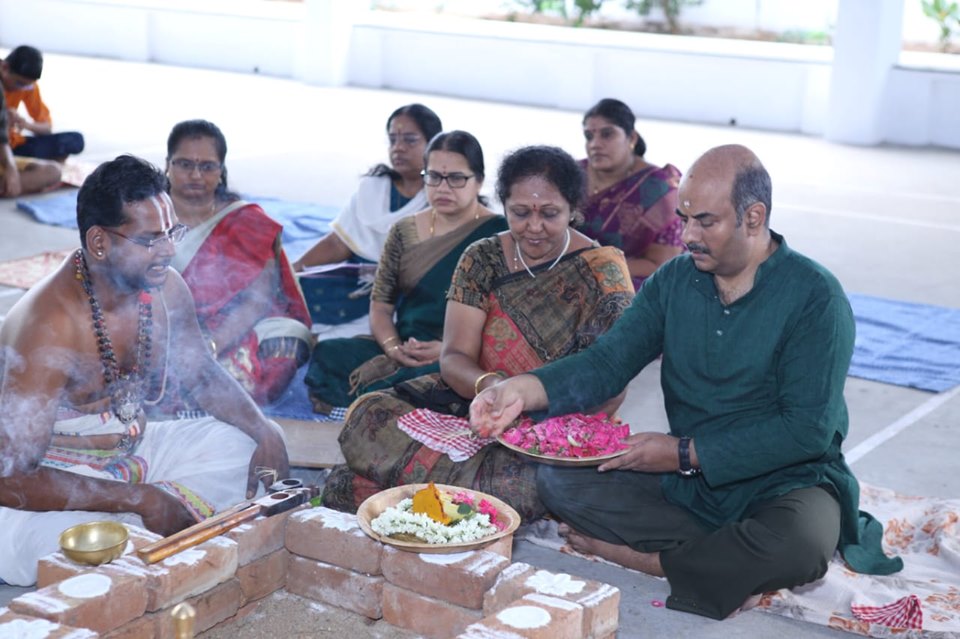 Pujya Gurudev's 103rd Jayanthi
Pujya Gurudev's 103rd Jayanthi was celebrated on 08.05.2019 in our school premises with much devotion and joy. The celebration began with a Guru padhuka pooja led by our Sanskrit teacher Mr. Kannan. The devotees present for this occasion include all Chinmaya staff , few parents and students . The Celebration concluded with an offering of Aarti. On the auspicious day we all bowed down with cheerful minds and prayed that his sweet and inspiring remembrance remains ever in our heart. It is our bound duty to spread His vision to the society. Unto him our best.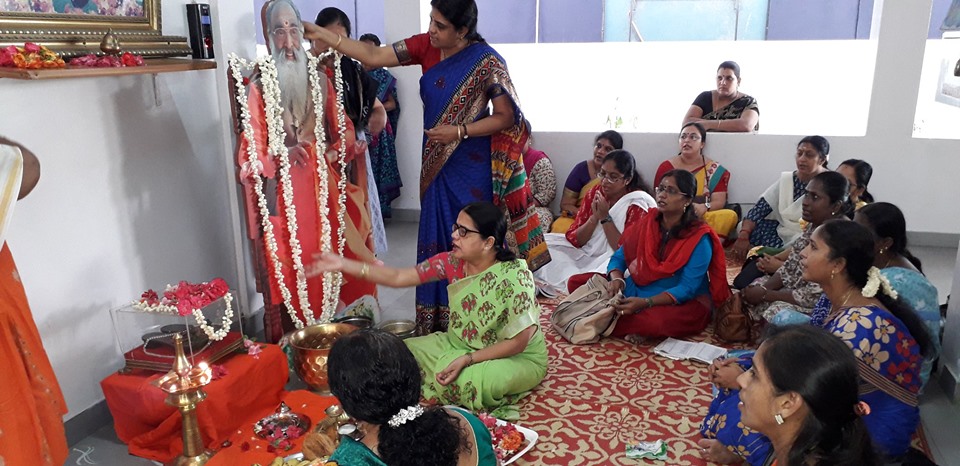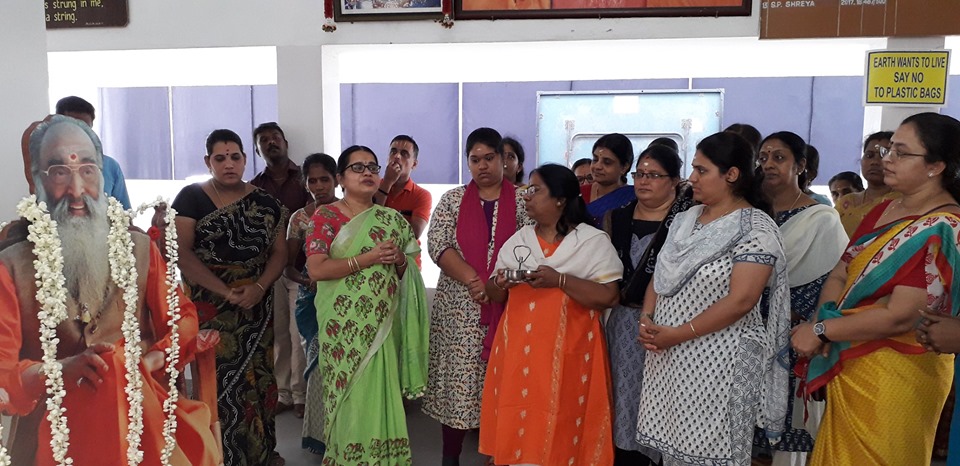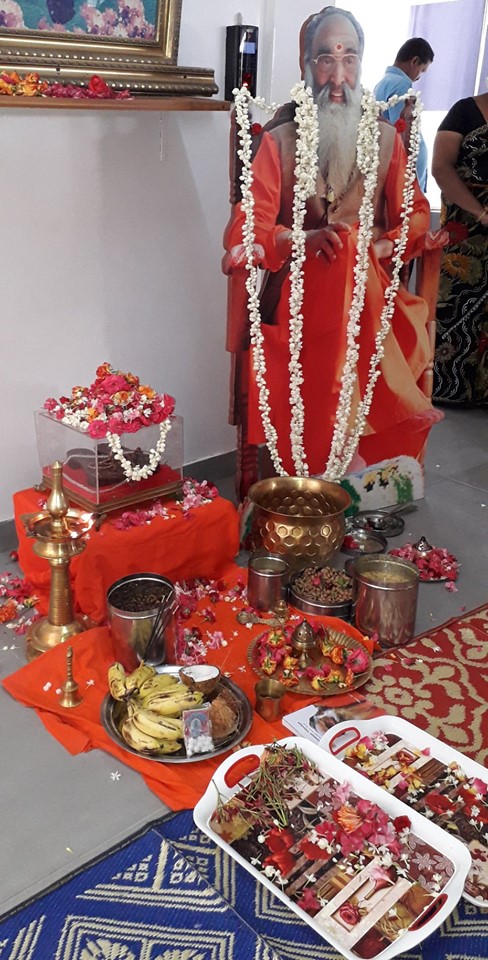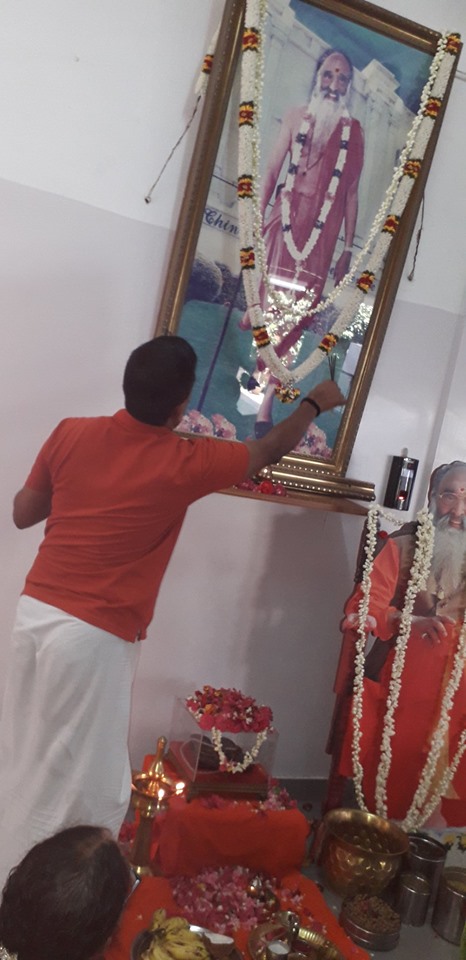 World International Yoga day
It was observed in our Vidyalaya on 21.6.2019. Chief Guest for the event was our alumnus Mrs Rohini Manohar founder of Chennai Yoga Studio and the Guest of Honour was Mr Rakesh kumar commending officer Col.Bty NCC.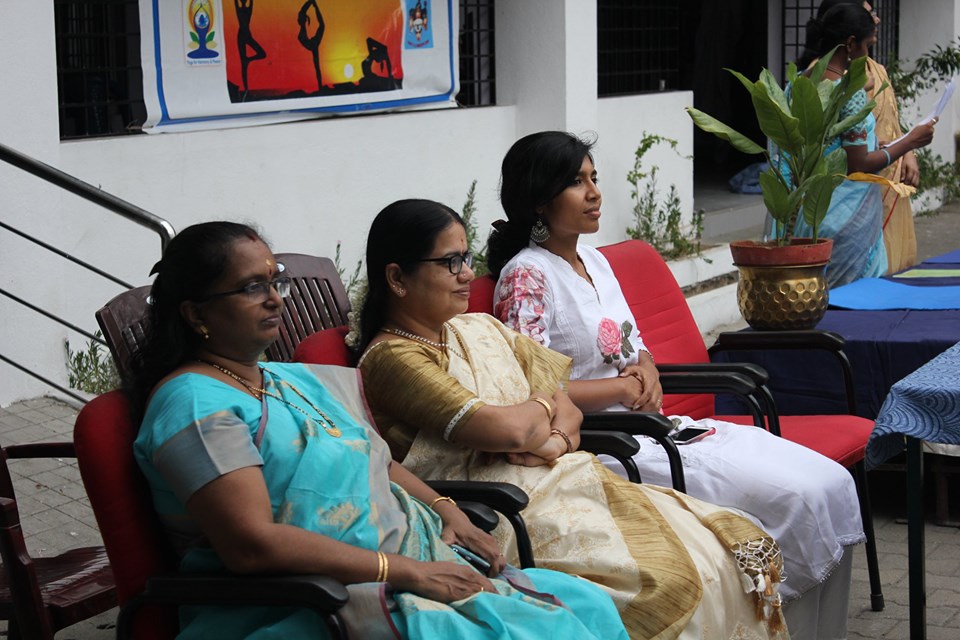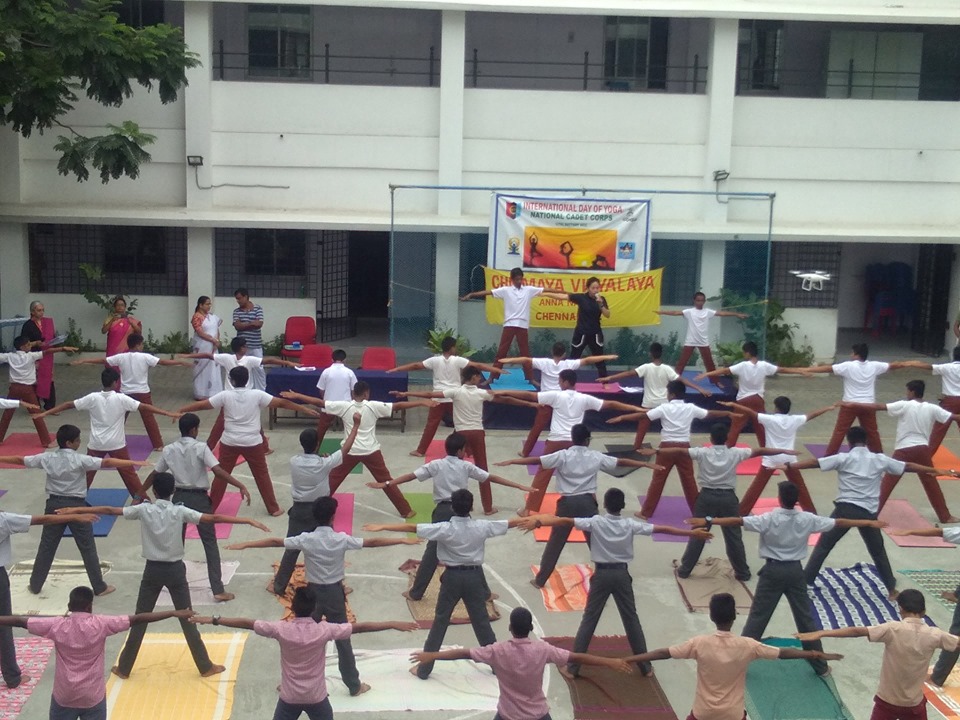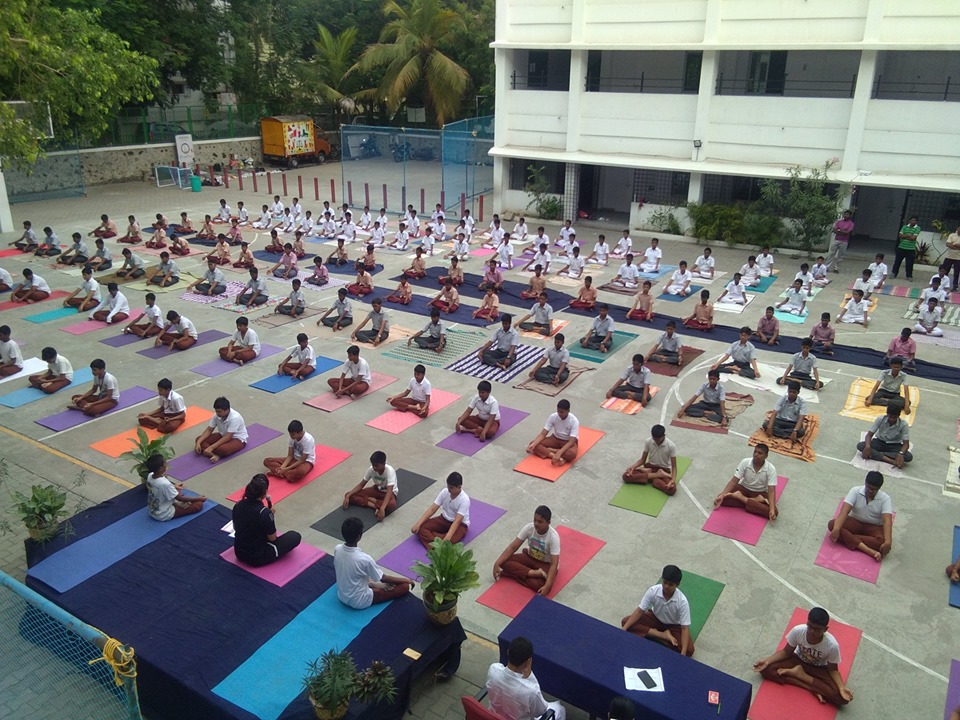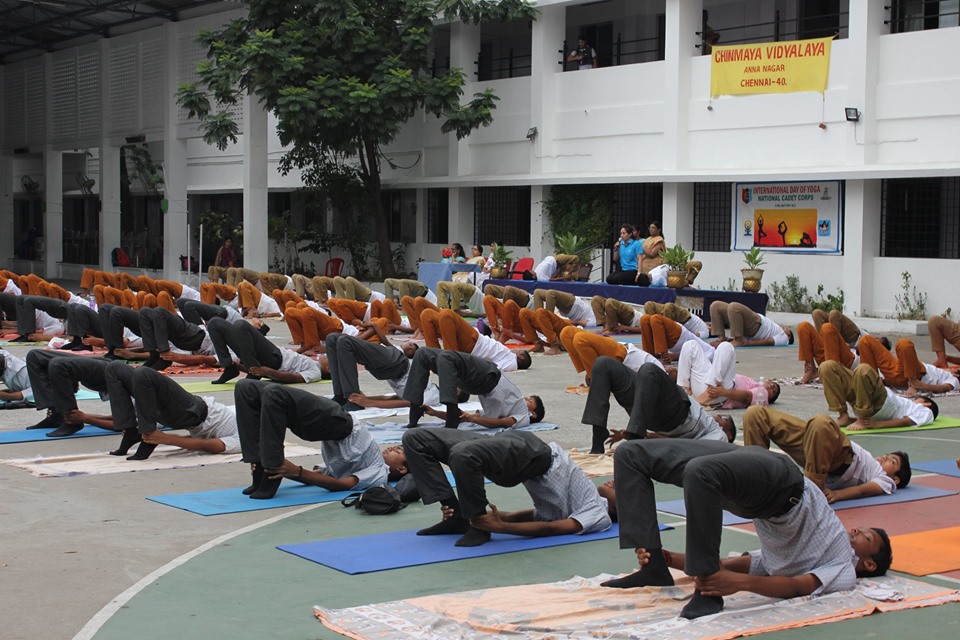 Investiture and CCA Inauguration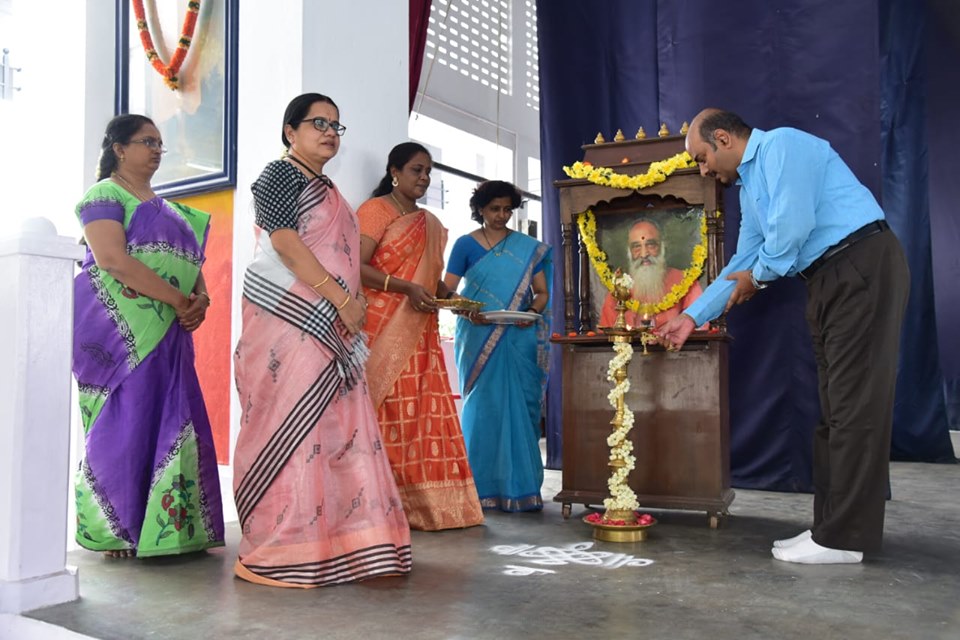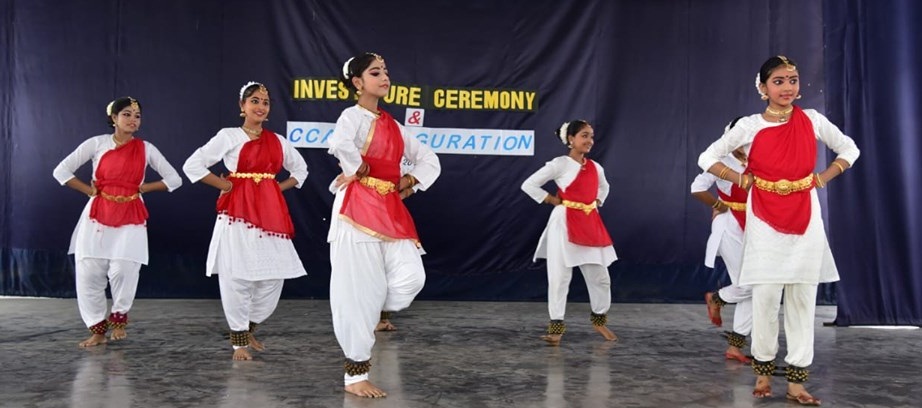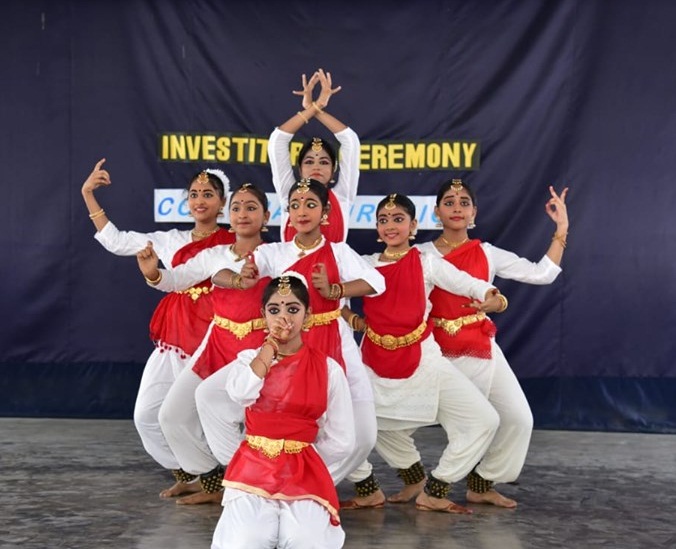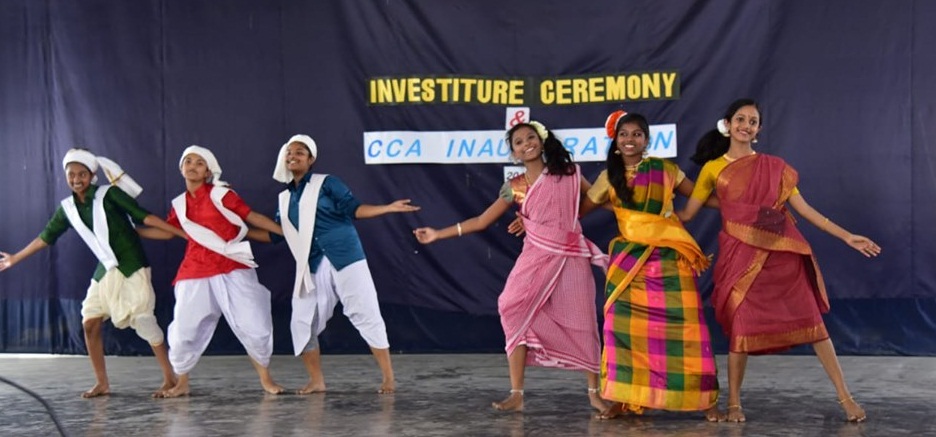 Annual Alumni meet
The Annual Alumni meet of CVA was held on 24th February 2019(Sunday) in the school auditorium. Alumni from all batches (beginning from 1998) attended the meeting. Anirudh Ragunath an active member of the Alumni Association briefed the audience on the various measures taken to reach out to fellow students. Every alumnus felt that such meetings were platforms to meet, interact and keep in touch. They also exposed their views on how the school had moulded them to become better citizens because of the spiritual and cultural exposure given to them at school.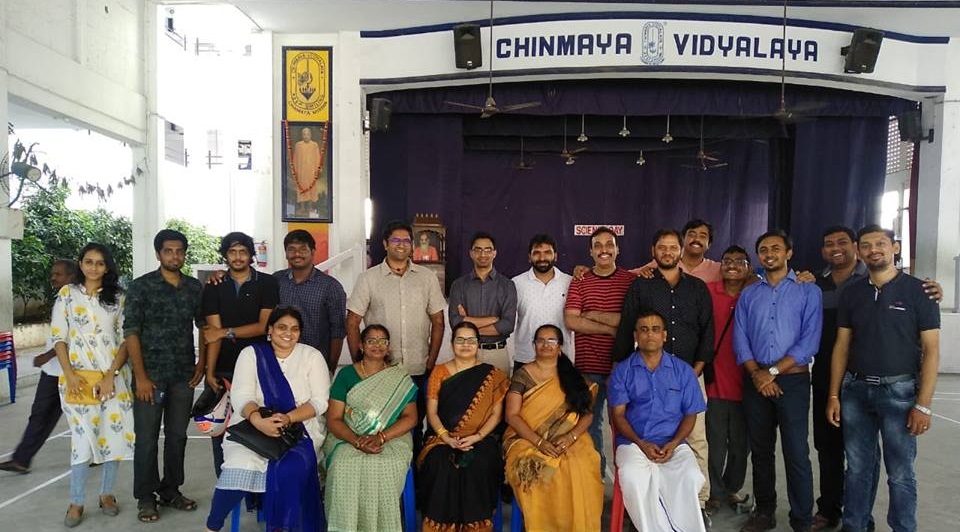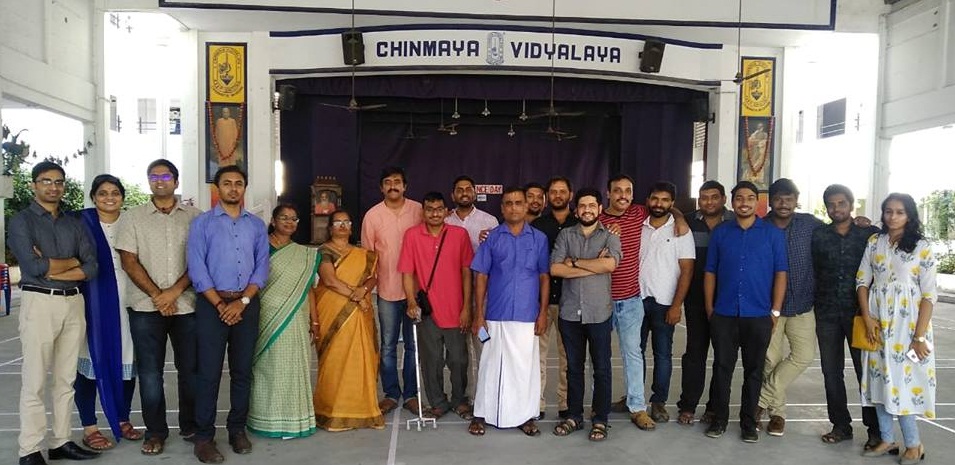 Maha Shivarathri
Maha Shivarathri Pooja was held in Chinmaya Vidyalaya, Annanagar on 4.3.2019, Monday. The significance of the day was explained by Ms. Gayathri (Dept of Tamil). The Pooja was performed on stage and Mr. Kannan (Dept of Sanskrit) chanted the 108 names of lord Shiva. This was followed by Bhajans by the school Choir. The pooja ended with devotees offering flowers to lord Shiva and prasadam was distributed to all.The pooja was attended by a large number of parents and students.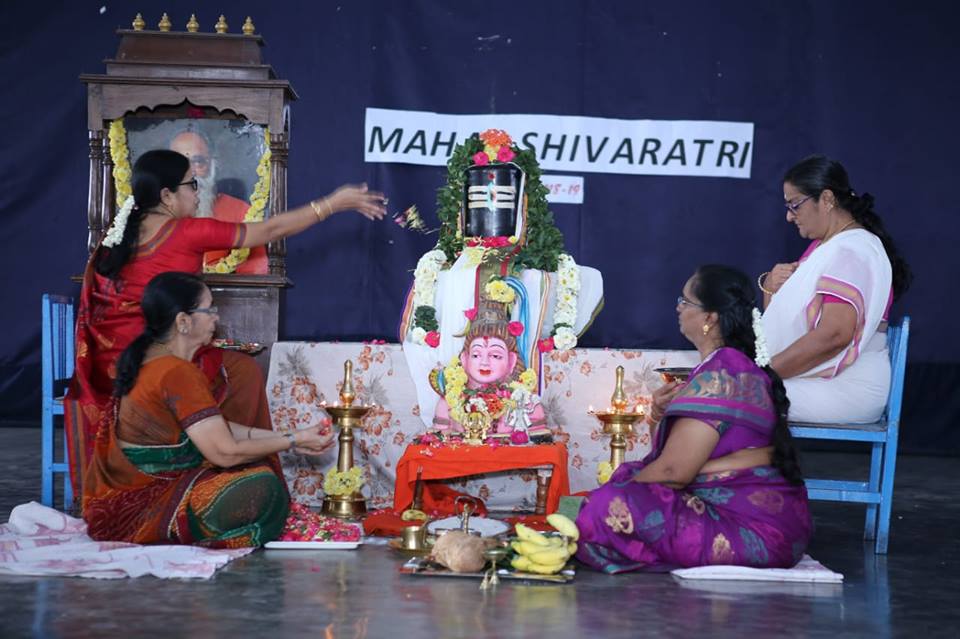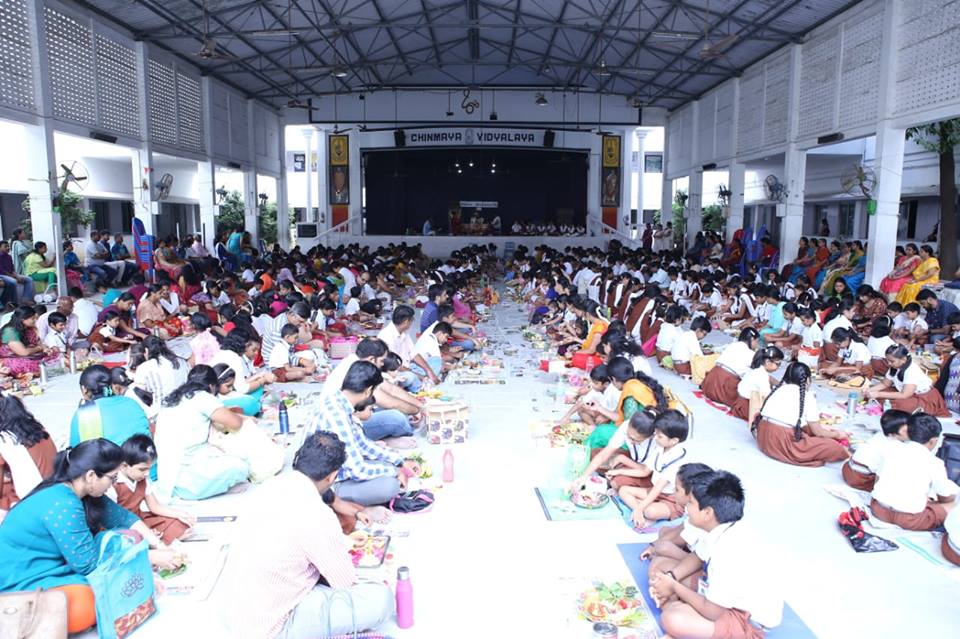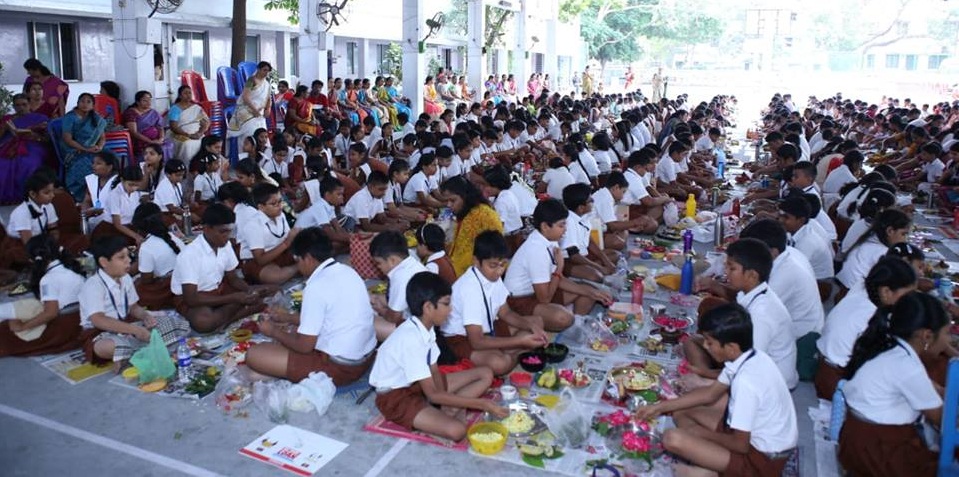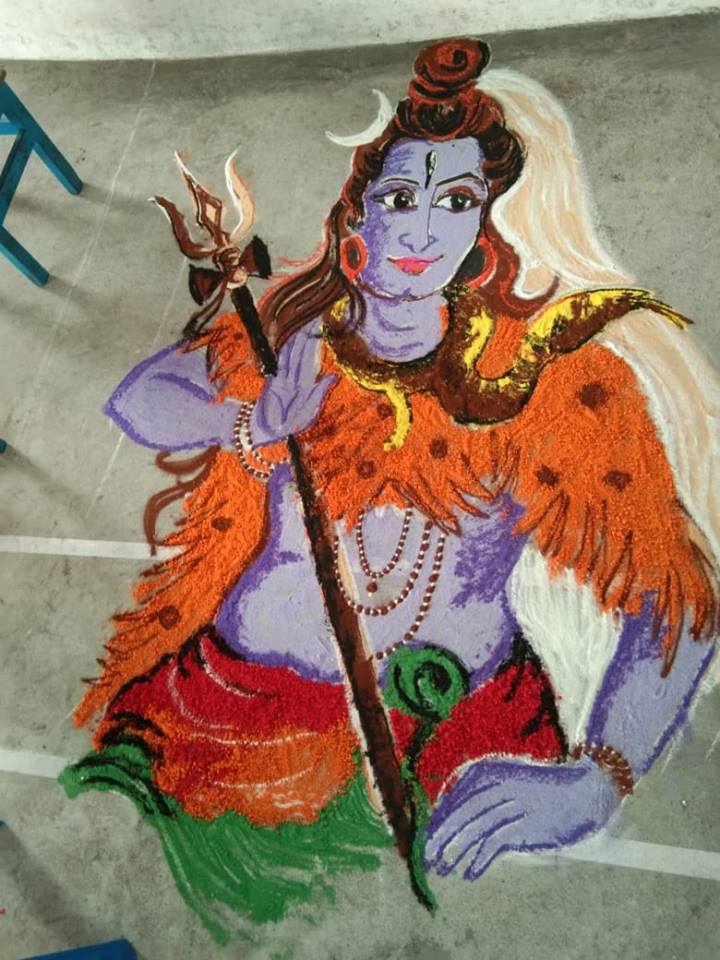 Science day
Science day was observed on 28th February 2019 with a motive to kindle scientific temper in students. Science exhibition was inaugurated by our correspondent , Shri R Surya Kumar. Students from K.G to Std IX participated in the project with great enthusiasm Models of Satellites, Aryabhatta , INSAT 1A, Rohini RS1 were exhibited by students of Std I and II Students from Classes III – V performed simple experiments in Biology, Physics and Chemistry and explained the basic concepts with lot of enthusiasm. Students of Std VI explained the mechanism of working of Teslacar, Solar powered car & communication. Bio gas plants, Hydel power plant , hydroponics, vertical farming were just to mention a few projects exhibited by students of class VII and VIII. Madam Principal talked on the significance of the day, explained the basic concept of Raman Effect, scattering of light. She also had an interactive discussion with the students regarding the types of fighter aircrafts used by our Indian Air force recently. Parents, students and students visited the exhibition and encouraged the participants.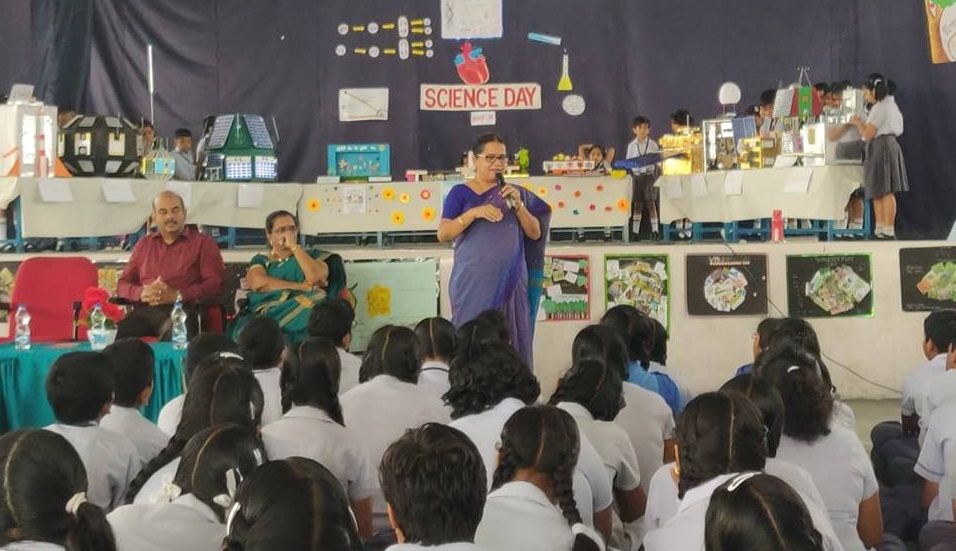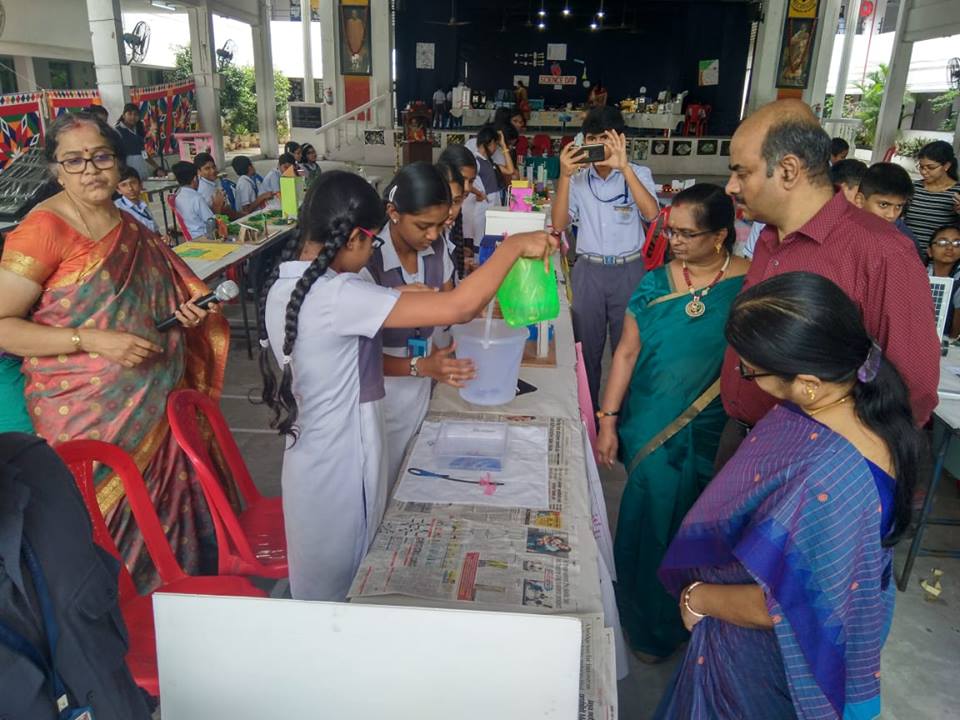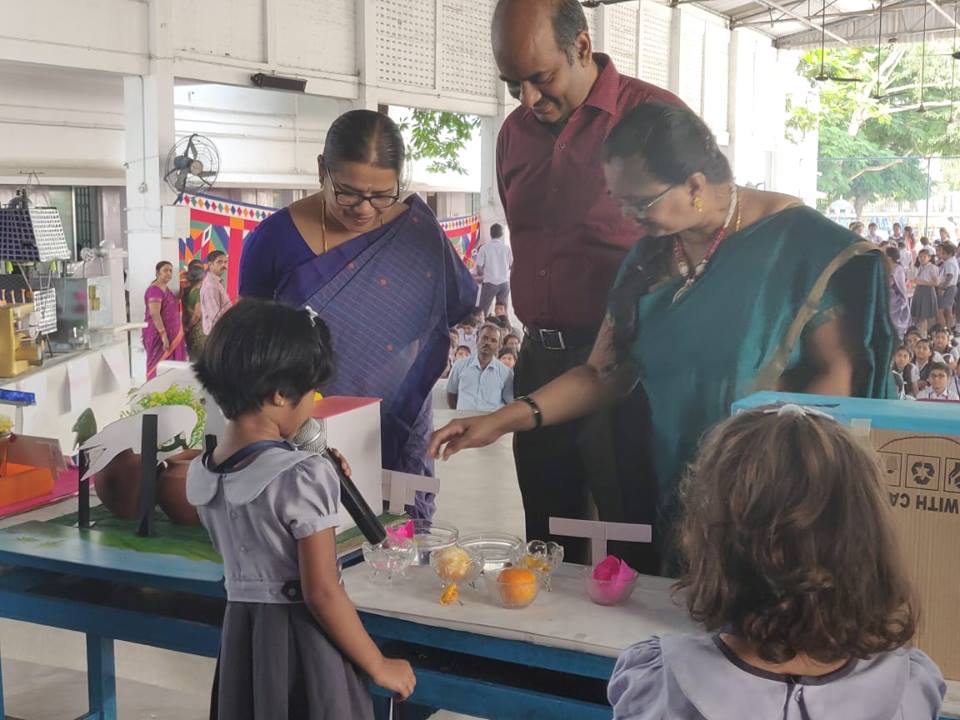 Kindergarten Graduation day
Chinmaya Vidyalaya , Annanagar celebrated its 29th Kindergarten Graduation day on March 21st 2019 at the school Decennial Auditorium. The chief guest for the day was Mrs. Asha Nathan, Principal of Chennai Public School, Annanagar.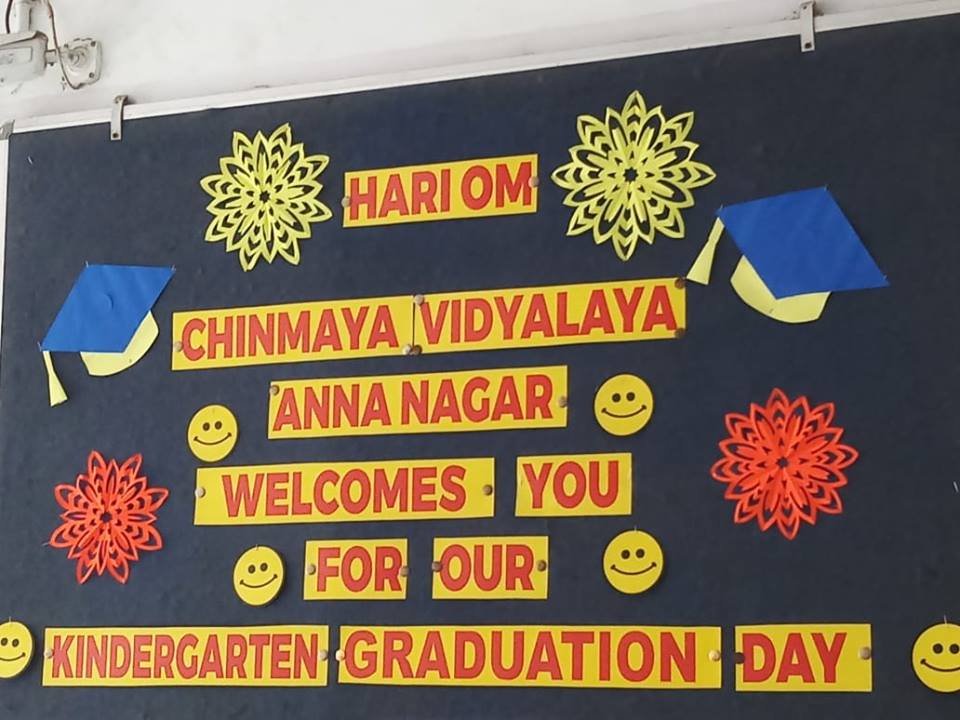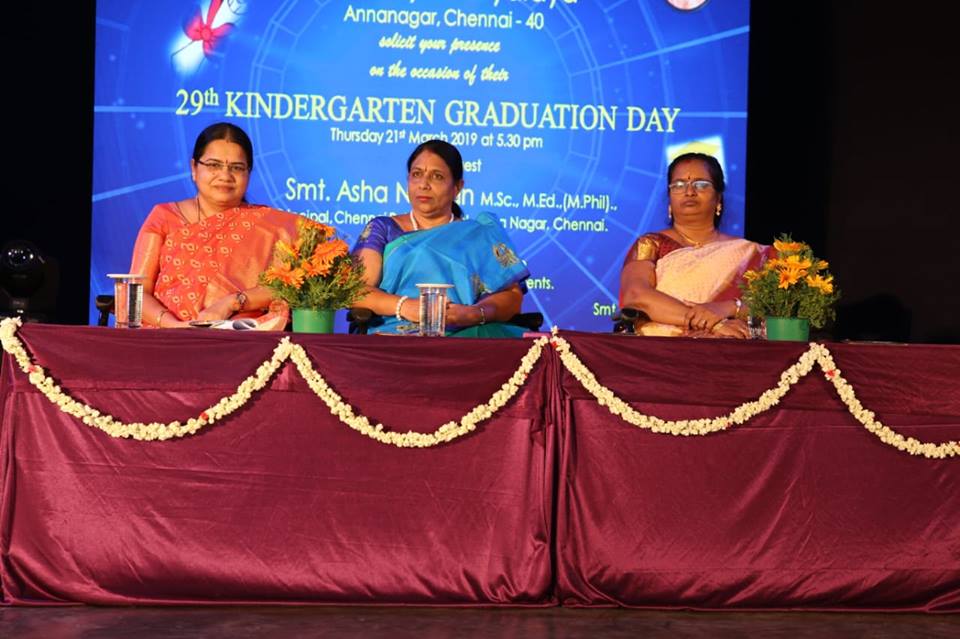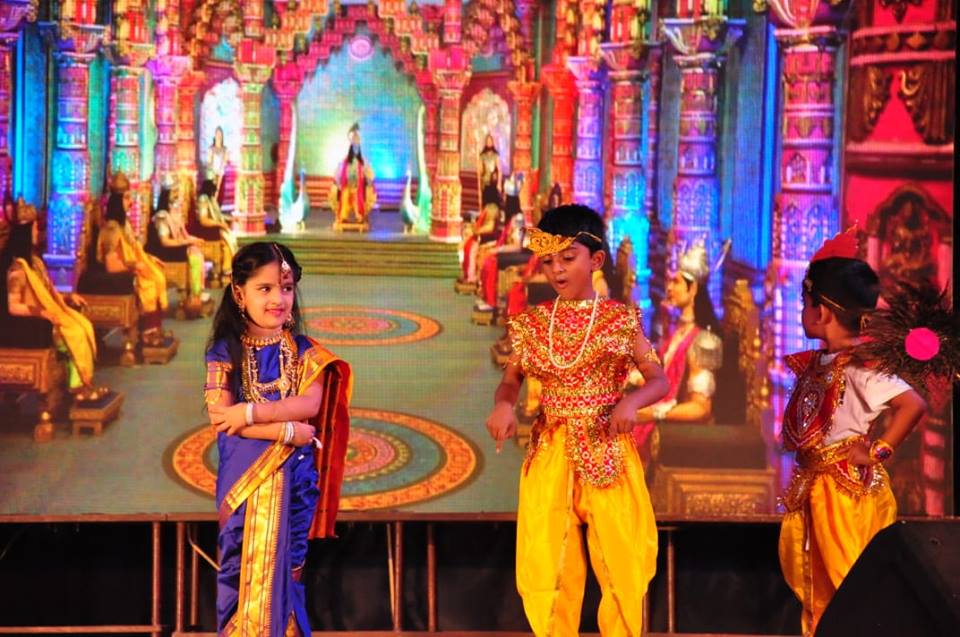 Vilakku pooja
Light and brightness is associated with Villakku or lamp. The lamp leads us from darkness to-wards light. It burns only to give a message of peace and light to human kind. The Vilakku pooja of CVA was held on 26th march 2019. The auditorium was beautifully adorned with kolam and the spectacular shimmering lamps were decorated with flowers,smeared turmeric and kumkum. The lamp was decorated as Goddess Lakshmi. The deity was a great sight for many who witnessed the pooja. The teachers religiously performed the Villakku pooja. Eventually it ended with bhajans . Prasadam was also distributed to the teachers and students.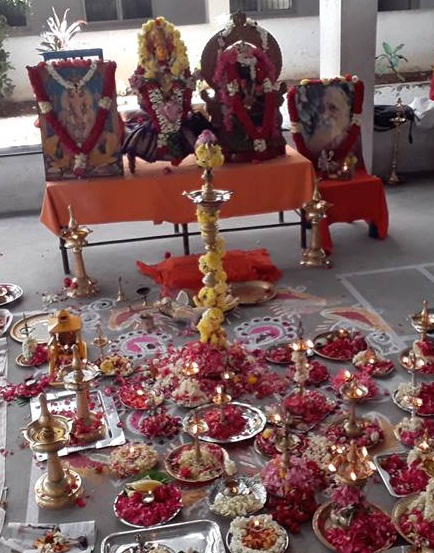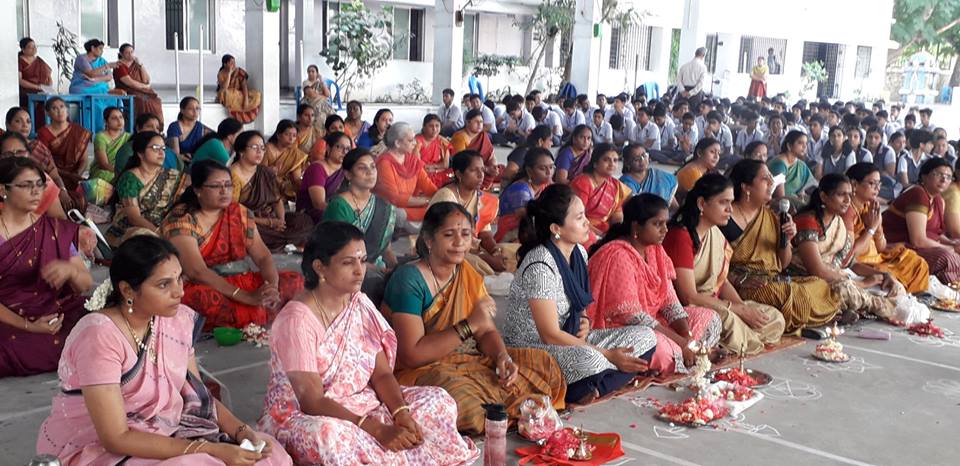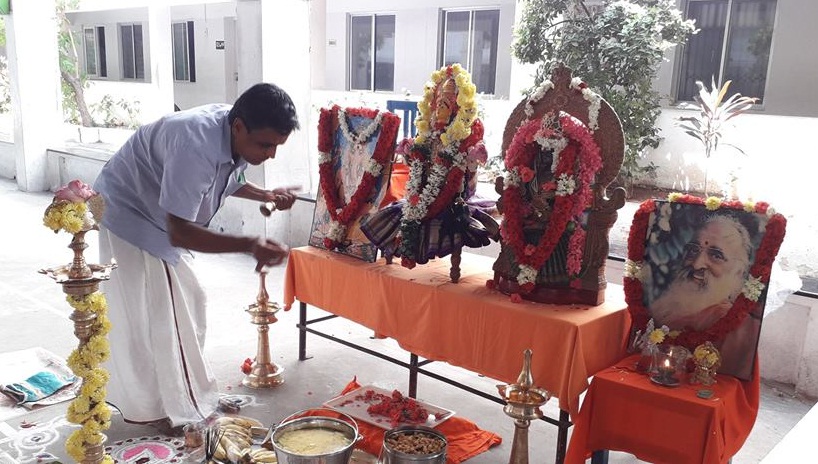 Republic Day
Republic day was celebrated with pride and patriotism at Chinmaya Vidyalaya Annanagar on 26th January 2019. Our correspondent Sri. R Surya kumar unfurled the national flag. This was followed by our flag song in Tamil. A grand parade was showcased by the four different houses, NCC, Scouts and guides. The correspondent was the chief guest and he addressed the gathering. He emphasized the need for discipline and moral values in life. Sports day prizes were distributed for the classes I, II and III. Social science department put up a grand Program on the life of national leaders and their freedom movement. Other cultural items included patriotic songs and speeches. The function ended with our national anthem. The students and teachers enjoyed the Republic day with great enthusiasm.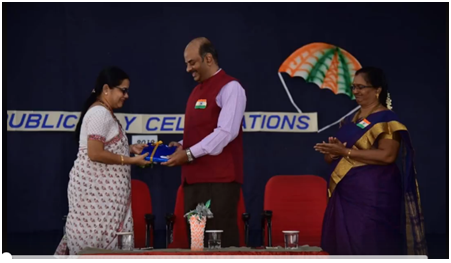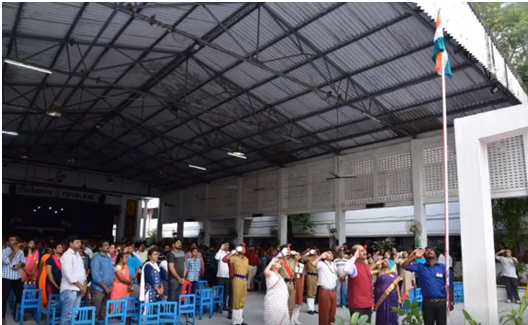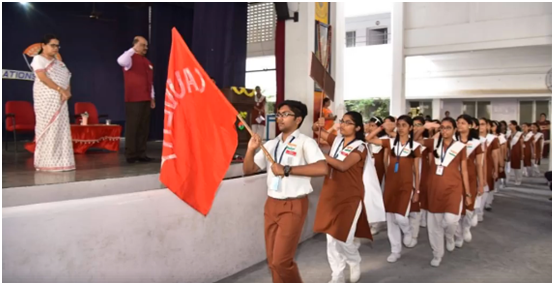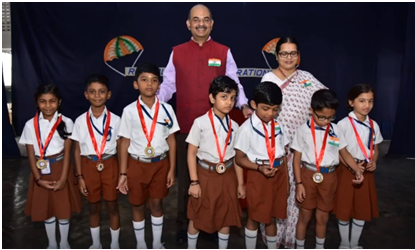 29th Kindergarten sports meet
The 29th Kindergarten sports meet was held on Saturday, the 2nd February 2019. The Chief guest Smt. Radhika Kannan (Primary Incharge, Chinmaya Vidyalaya, Taylors Road), declared the sports meet open by releasing the balloons, which soared up in the sky signifying the heights achieved by the children, the chief guest insisted the Parents to give importance for Physical activities instead of playing with gadgets. Children did mass drill with smileys and highlighted our school motto. The games conducted for the Children were based on eco-friendly such as "Say No to Plastic"- Go Green and " Say No to Junk food"- enable them to learn valuable lessons. Chief guest handed over the prizes to the winners and parents.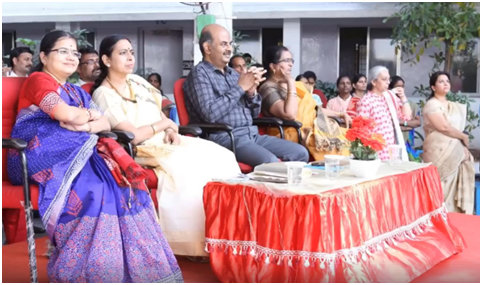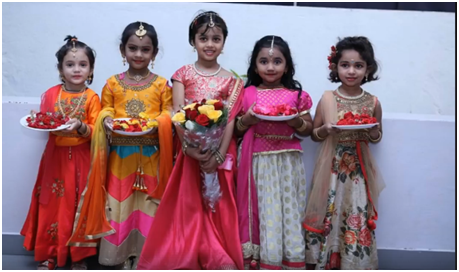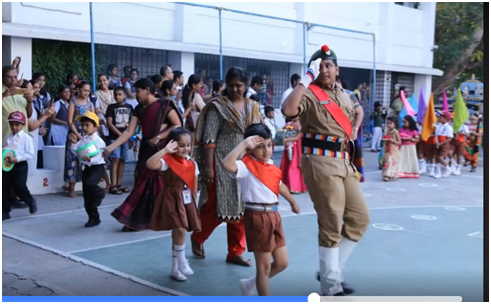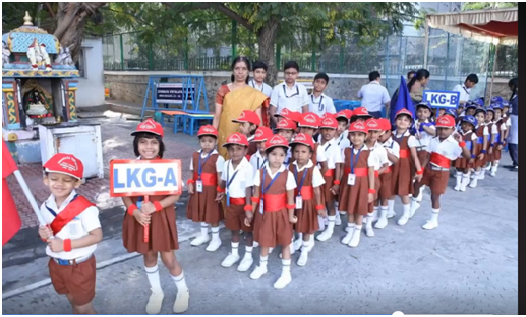 Kindergarten Prize day
Kindergarten Prize day was held on January 4th 2019. Ms. Ashritha Keshav, a child Psychologist and known dancer was the Chief guest. Activity based learning is part and parcel of Kindergarten and an important mile stone in the developmental stages of children. True to it the KG department of CVA conducted number of Competitions to sharpen the children intellectual and social development.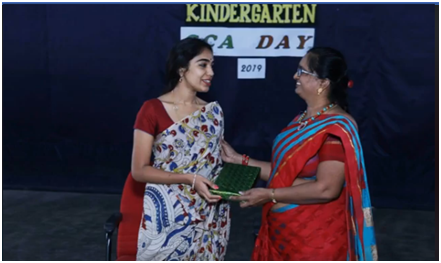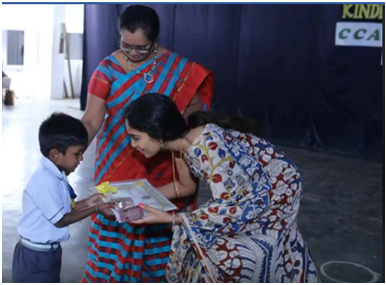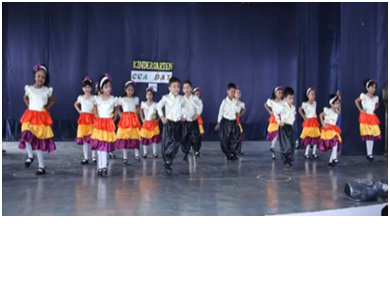 Blood donation camp
NCC cadets of Chinmaya Vidyalaya Annanagar and Lion's Club of Chennai organized a blood donation camp on Saturday( 02.02.2019) between 8.30am and 12.30pm. More than 65 units of blood were collected. Tamil Nadu Bty NCC commanding officer Lt Col Rakesh kumar was present on the occasion.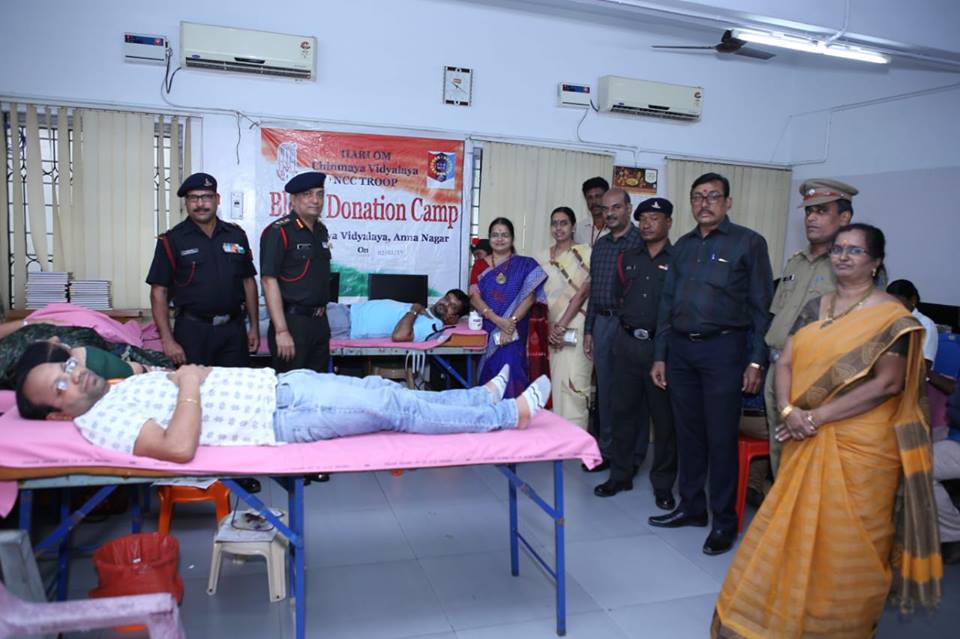 LIFE SKILL – UTHANDI STD VII
The students of class VII were taken to Chinmaya Tarangini (Uthandi) for life skill progam- 'History or His story' On 12th January 2019. Miss Radha, the CHYK member welcomed the students. They attended a 3 hour session, in which they learnt the significance of learning history. They were made to understand that history is not a mere subject that is learnt in class but a life lesson, where we learn values and how to imbibe values in our lives. An anecdote from the life of Chhatrapati Shivaji was explained to highlight his wisdom and bravery. The most celebrated war-tactic of Shivaji was explained. Based on this, a few activities like tug of war, fort building with cups were conducted. A few memory games were also conducted to develop student's alertness. Students were amazed by the beauty of Matsya Narayana temple and its surroundings. On the whole the session was very informative and a memorable one for the students.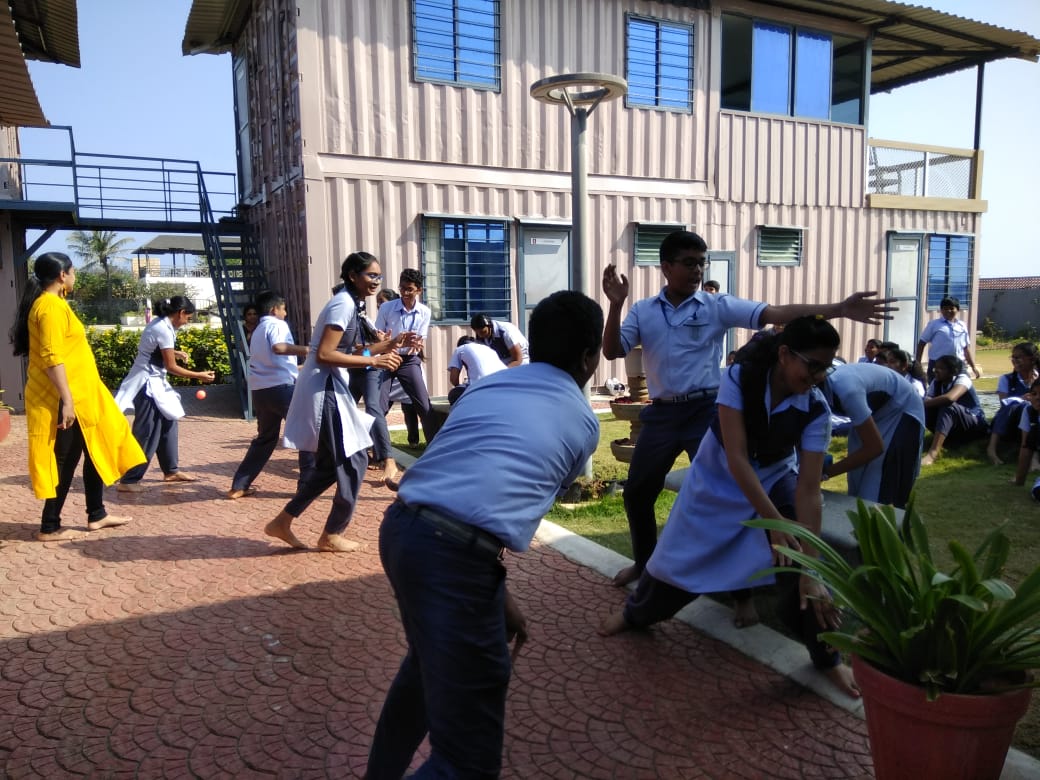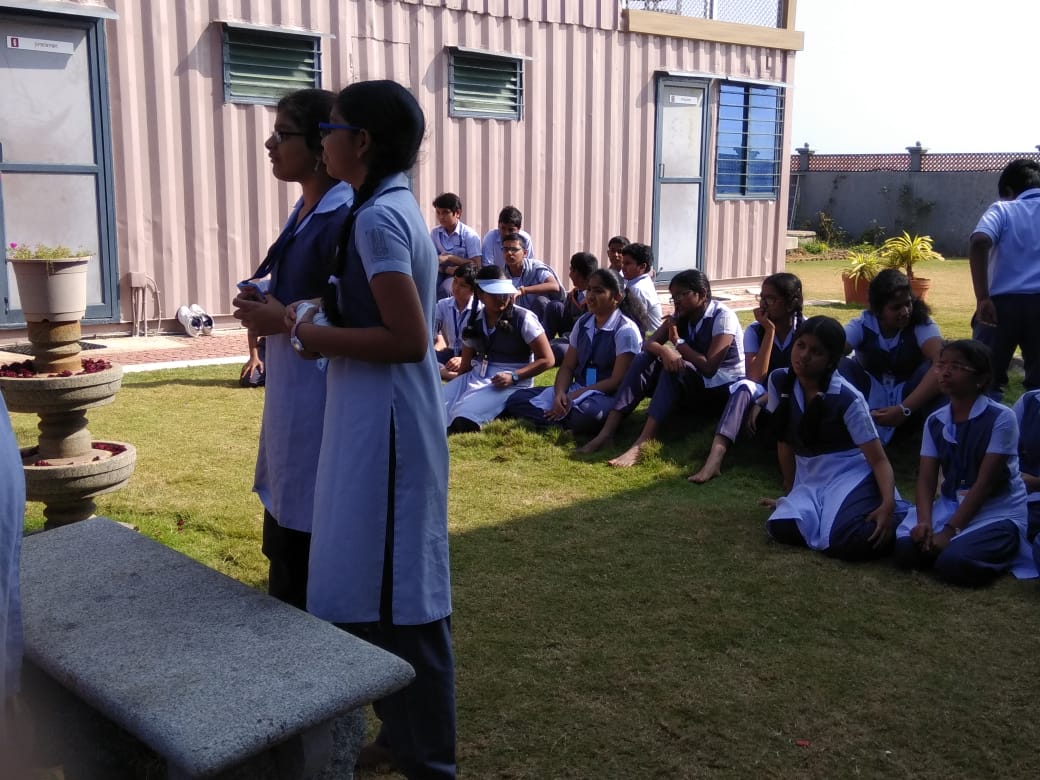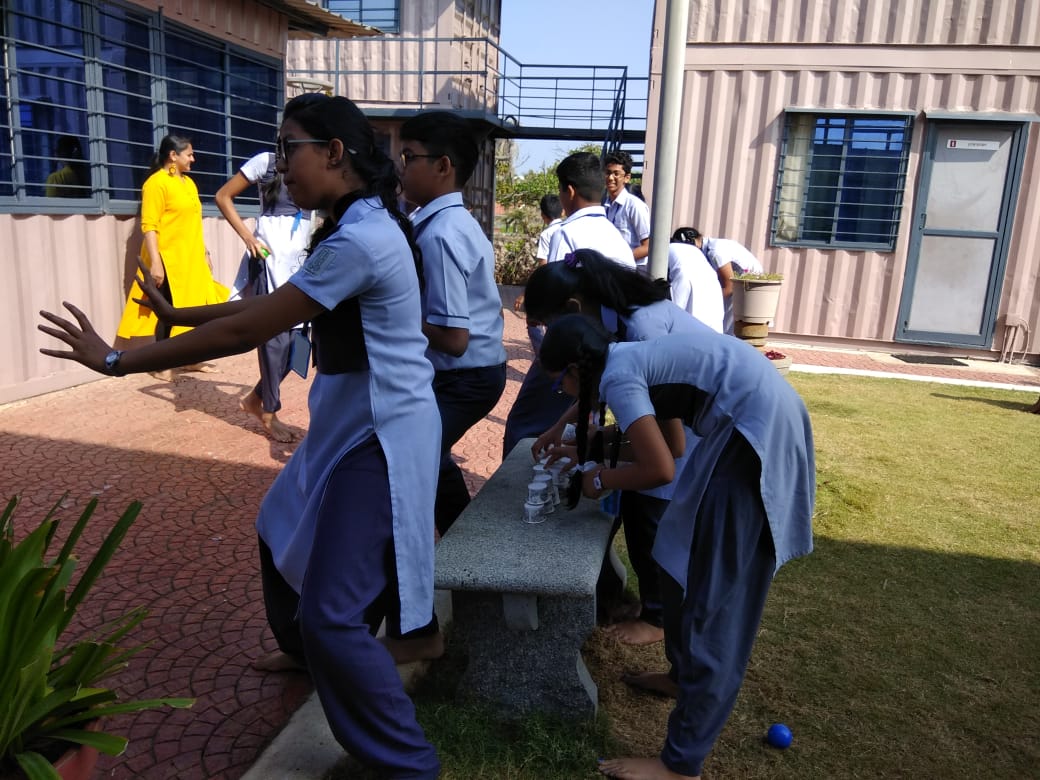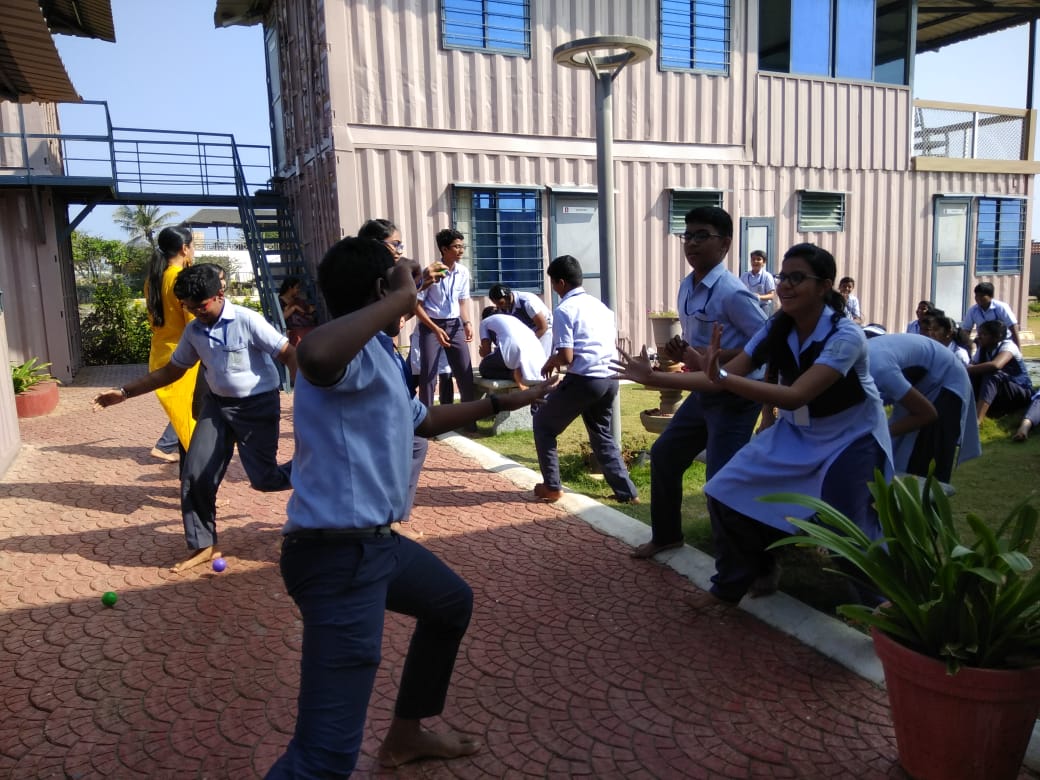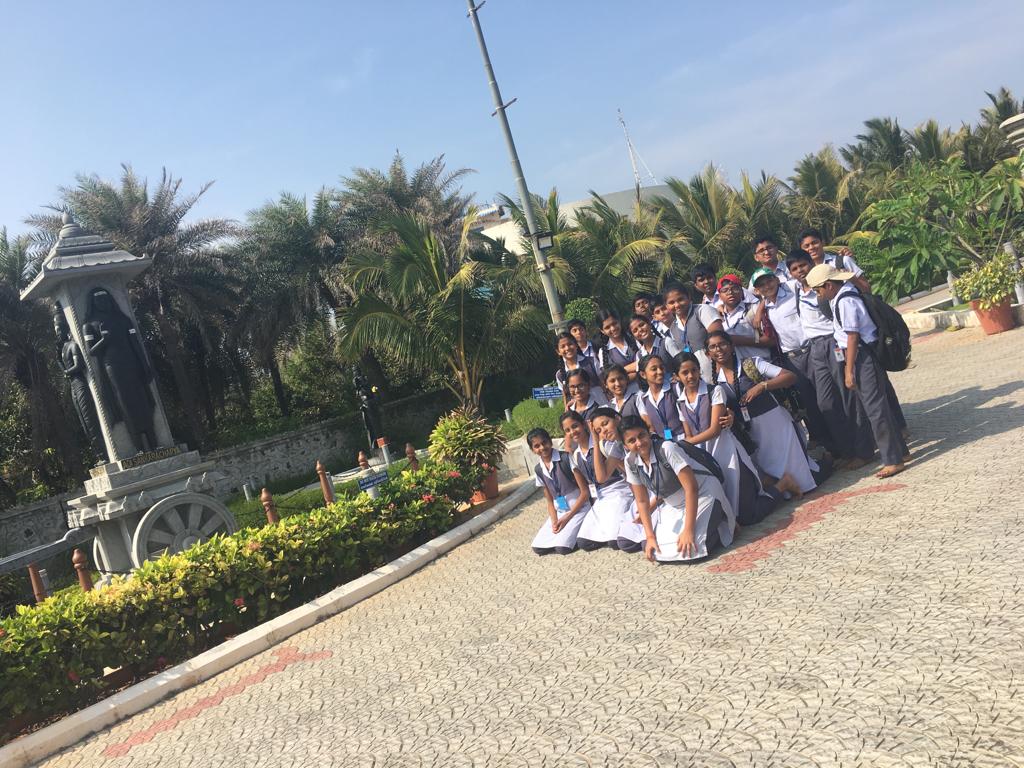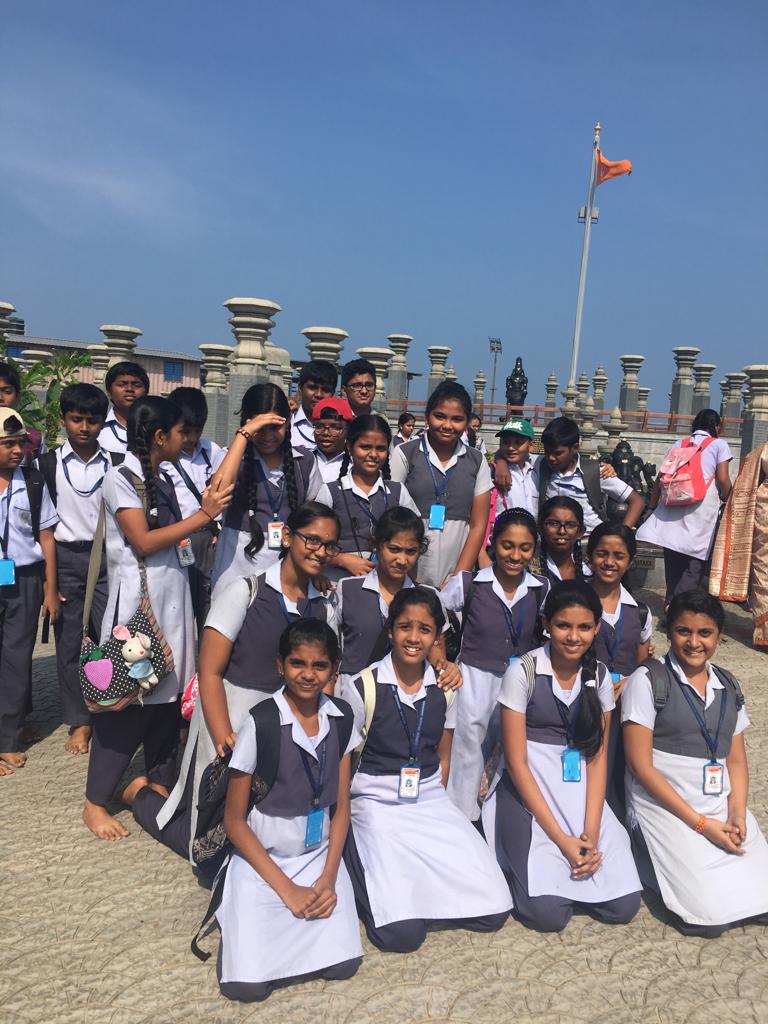 LIFE SKILL - STD VIII TO TAMARAIPAKKAM
Life skill Program was arranged in Tamaraipakkam on 12 January 2019. The students of class VIII attended the program. The highlight of the session was foreseeing the future, learning from ones mistake, understanding a problem and finding a permanent solution to it. A few games were organised. These games made the students understand how to strategize, concentrate and execute a plan in order to succeed, be it a game or a job. The resource person from Chinmaya mission spoke to the students about the Mauriyan period in Indian history. They emphasised on the tactics used by Chanakya inorder to protect and unify the country. The students enjoyed the session and learnt various life skills that are required for successful living.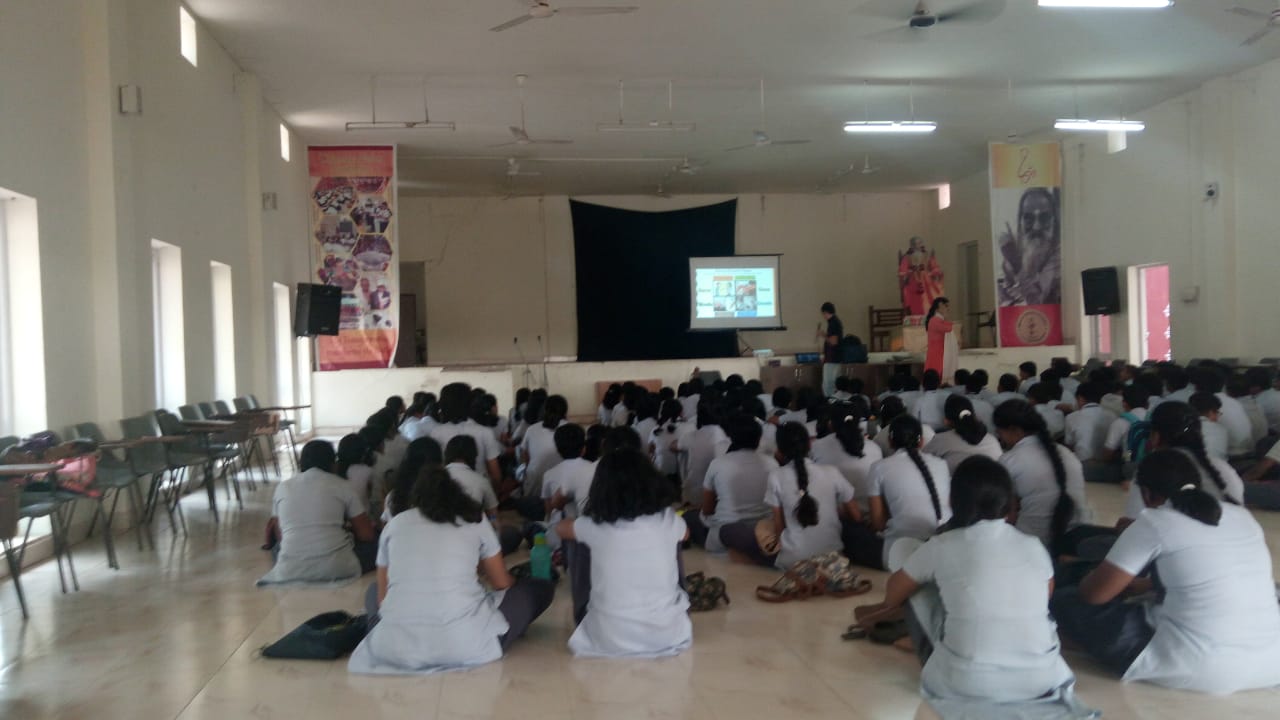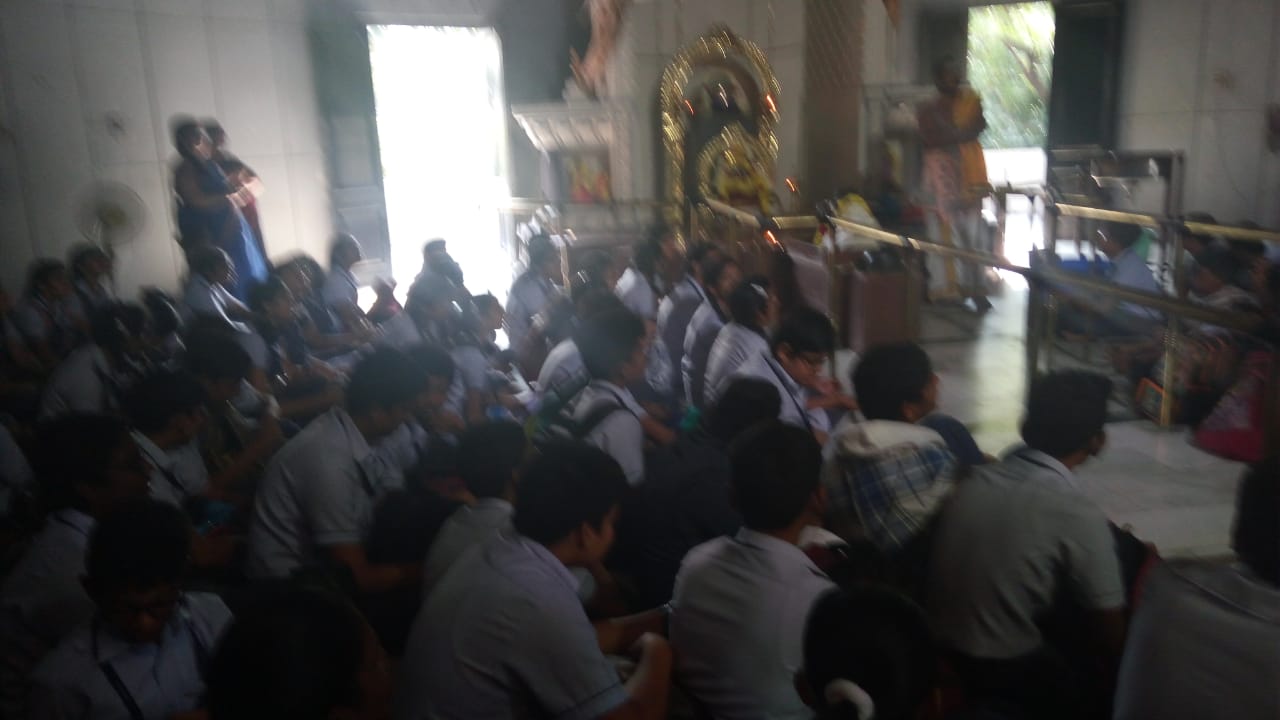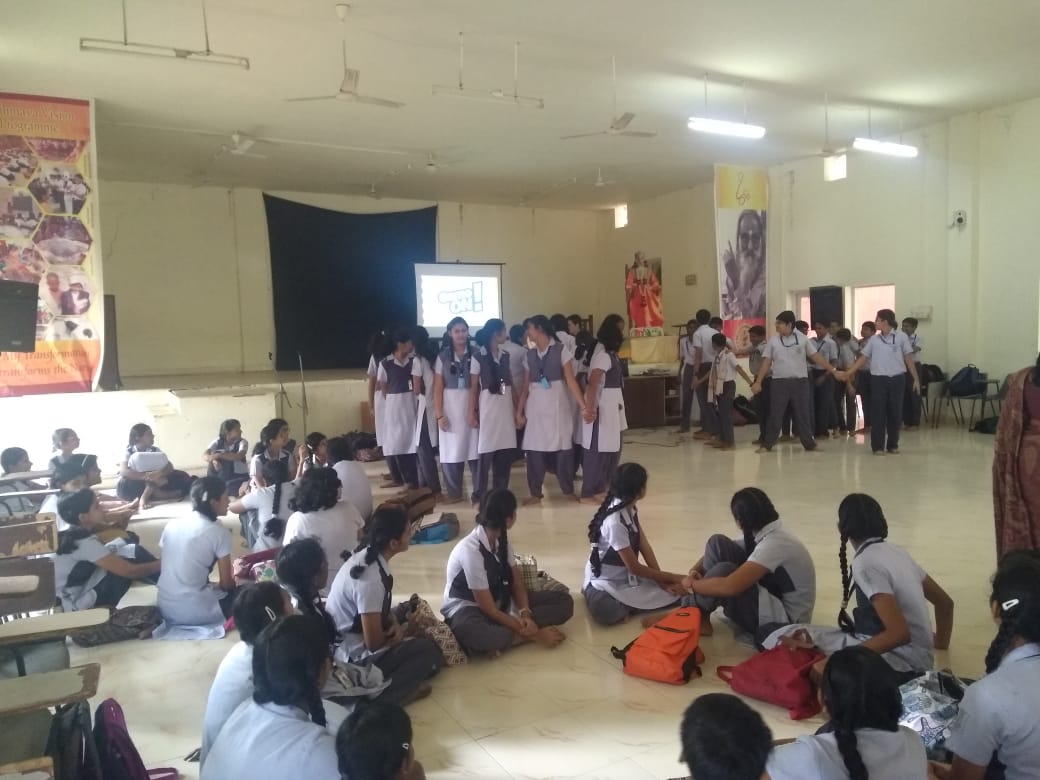 Session on Awareness and Prevention of Child Abuse
A session on Awareness and Prevention of Child Abuse was organised by CBSE . Members of Mukta Foundation a non- government organisation under the guidance of Dr. Sangeeta Mahesh addressed the students of classes VI , VII and VIII on 3rd January 2019.The team spoke to the students about how to differentiate between bad touch and good touch. The students were made aware of various ways in which abusers lure children. They were advised to be cautious while interacting even with relatives and acquaintances and not to take their inappropriate closeness for granted. The students were asked to be alert while using the social media. This session has been an eye-opener for ignorant students, to be cautious about lurking dangers in this society.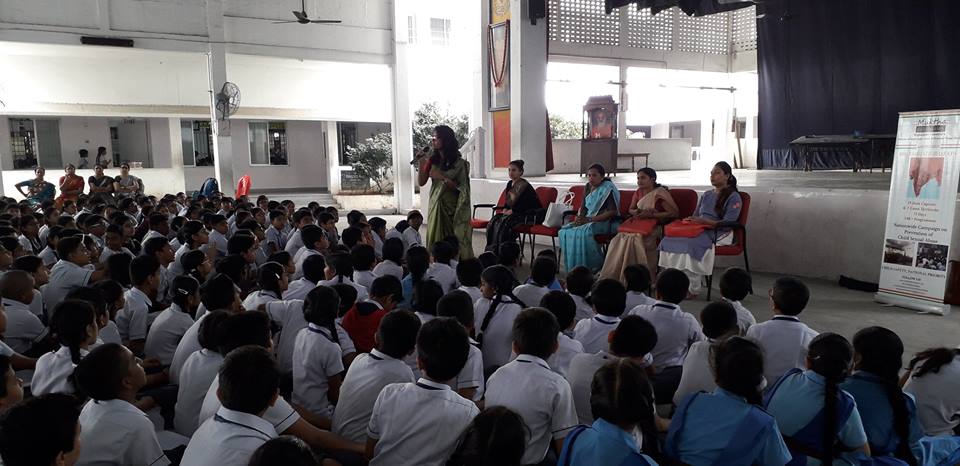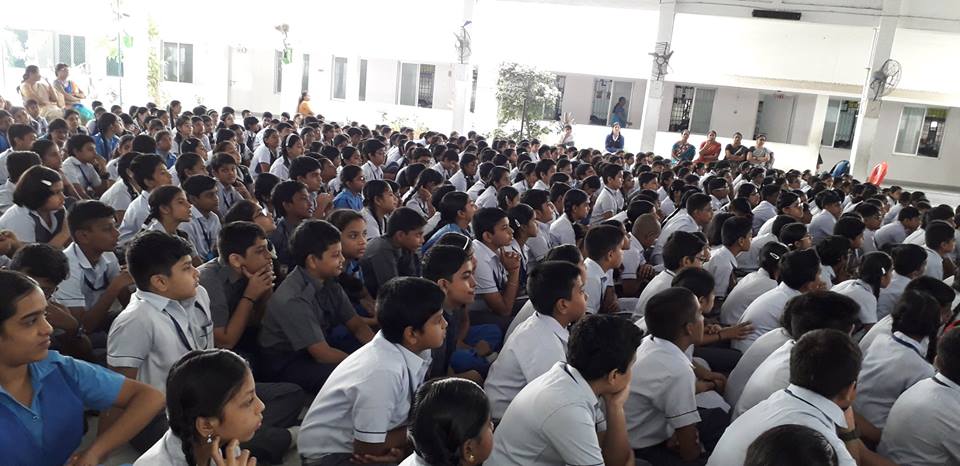 Pongal celebration
Pongal celebration was held in our Vidyalaya on 11.1.2019 . All the staff of the Vidyalaya came in Traditional attire . KG Parents very actively and enthusiastically danced for folk song. Few children from Primary delivered the speech which gave the importance of Pongal celebration. KG Children enjoyed the day with various activities like fun race, folk songs, dances etc, which signified the importance of Pongal.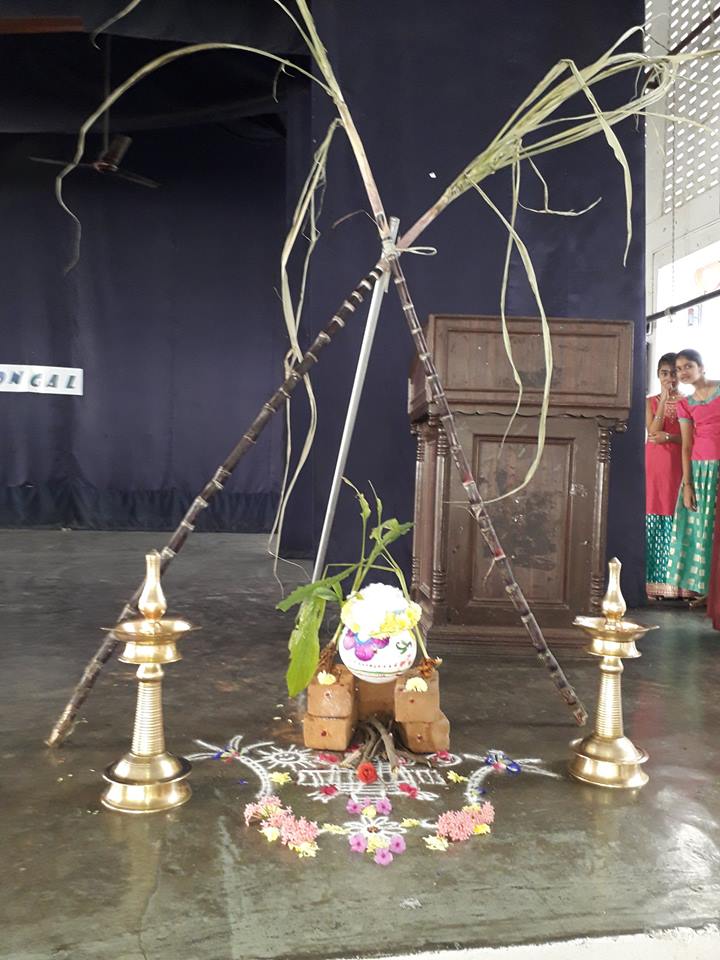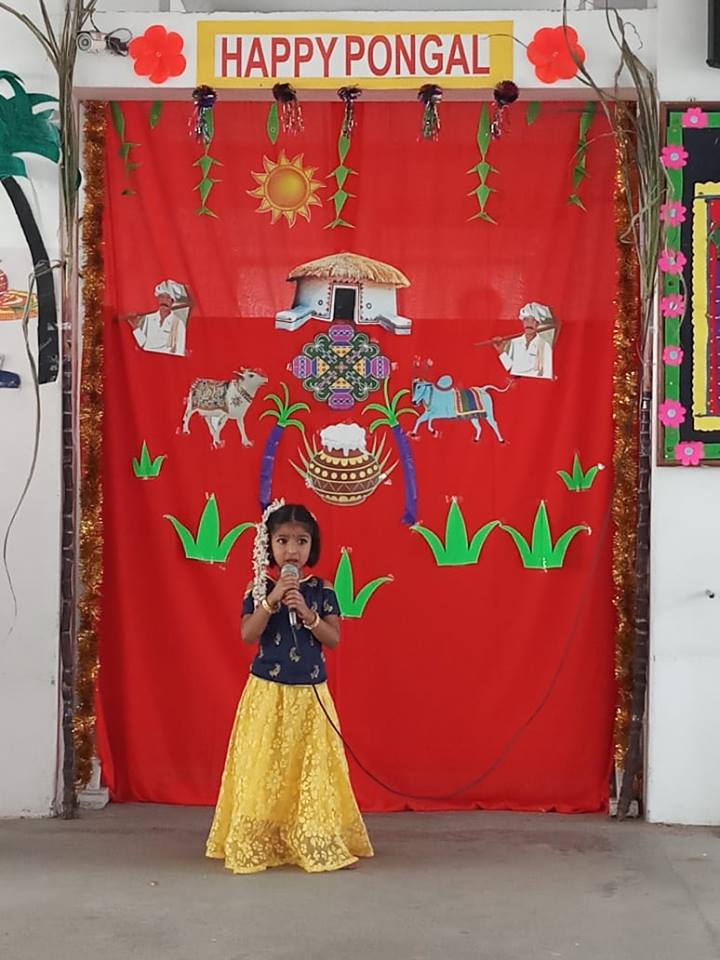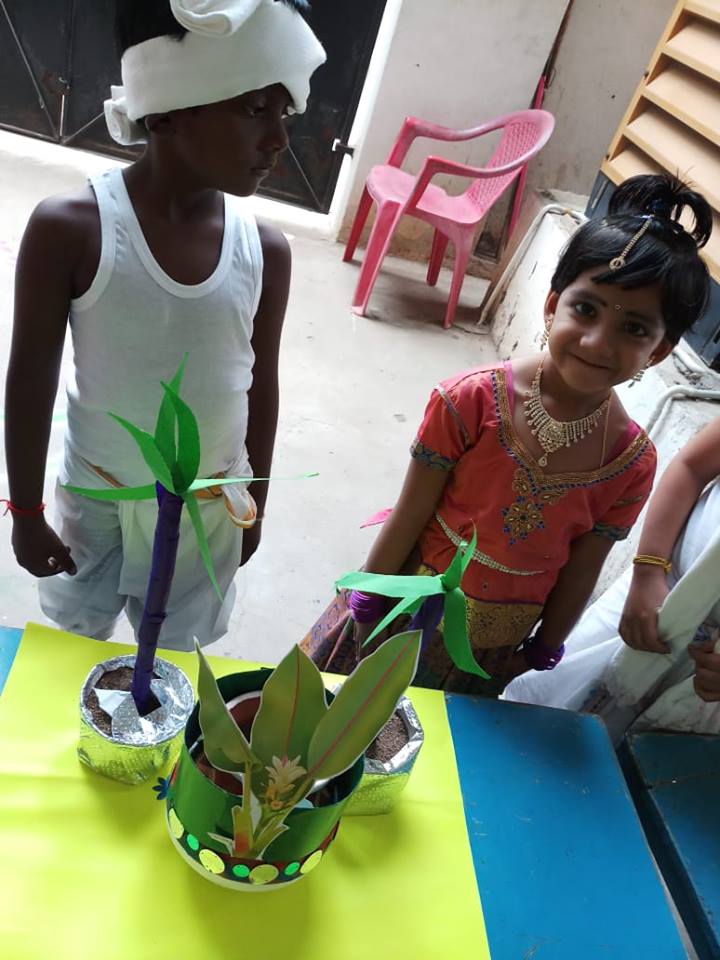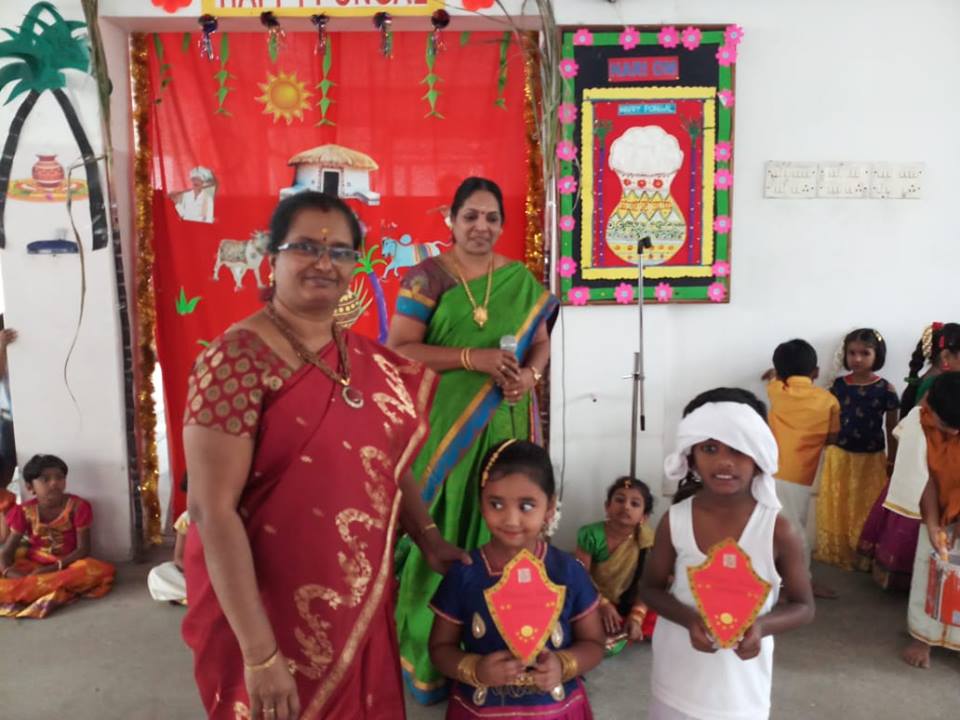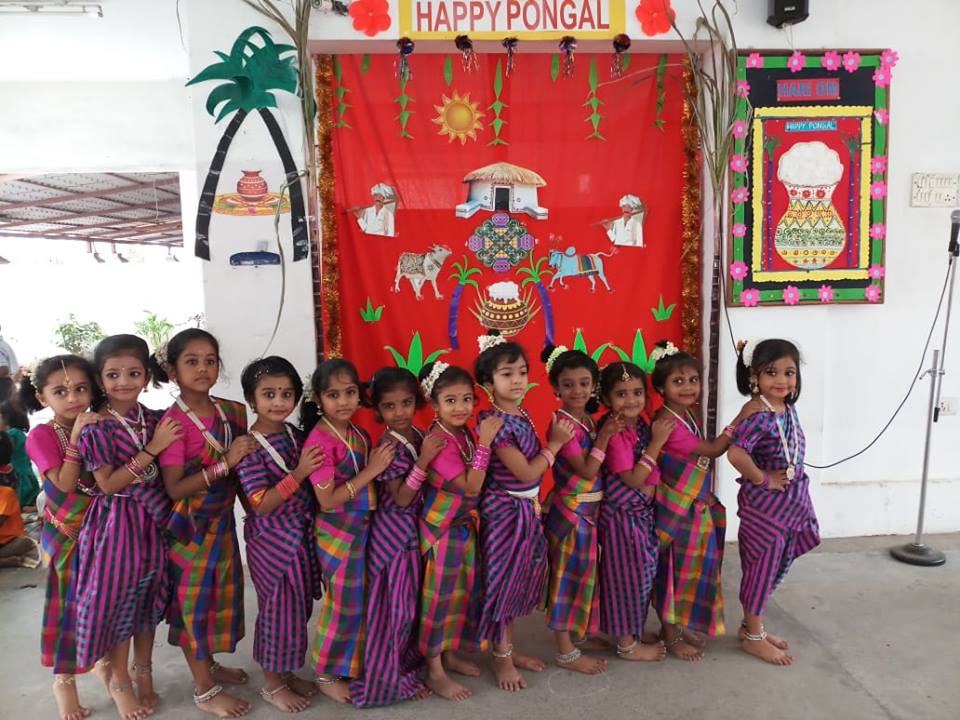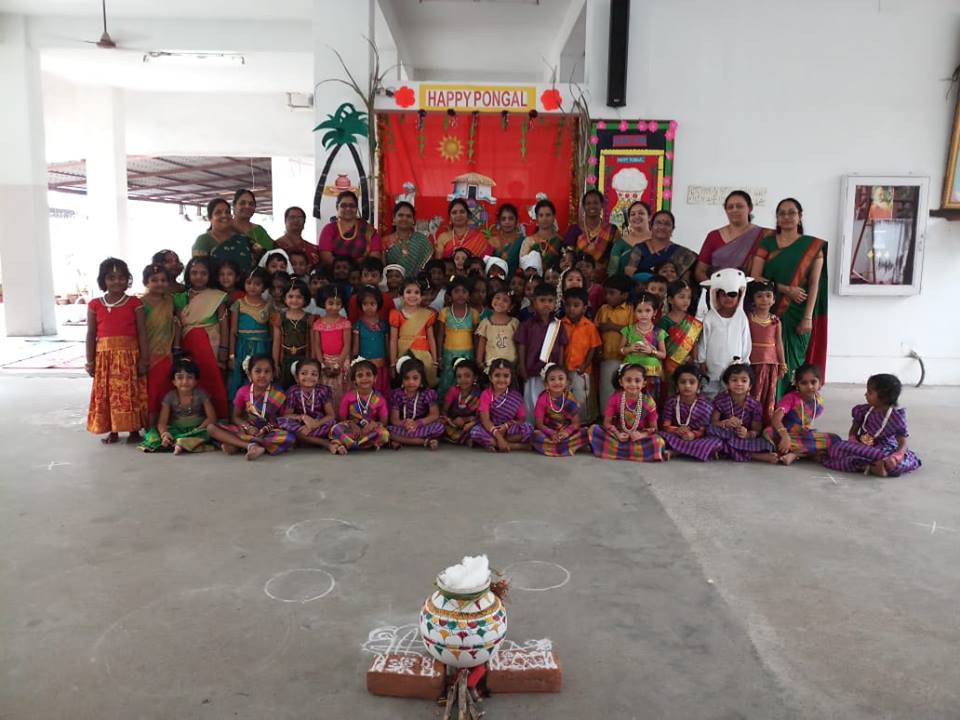 field trip to Farmguru
The field trip to Farmguru near karanodai was organized for class 7 students as a part of pongal celebration, so as to have an experience in the field and to understand the importance of farming and care of soil. Students from all the sections reached Farmguru about 28 km from Chennai on the banks of river kosasthalaiyar at 9 am. The People at Farmguru addressed the students and given an introduction about the day's activities. Hands on experience in Farming ploughing, sowing, threshing, pounding, harvesting were given to all students. Apart from that children enjoyed bullock cart ride and tractor ride and it was a new experience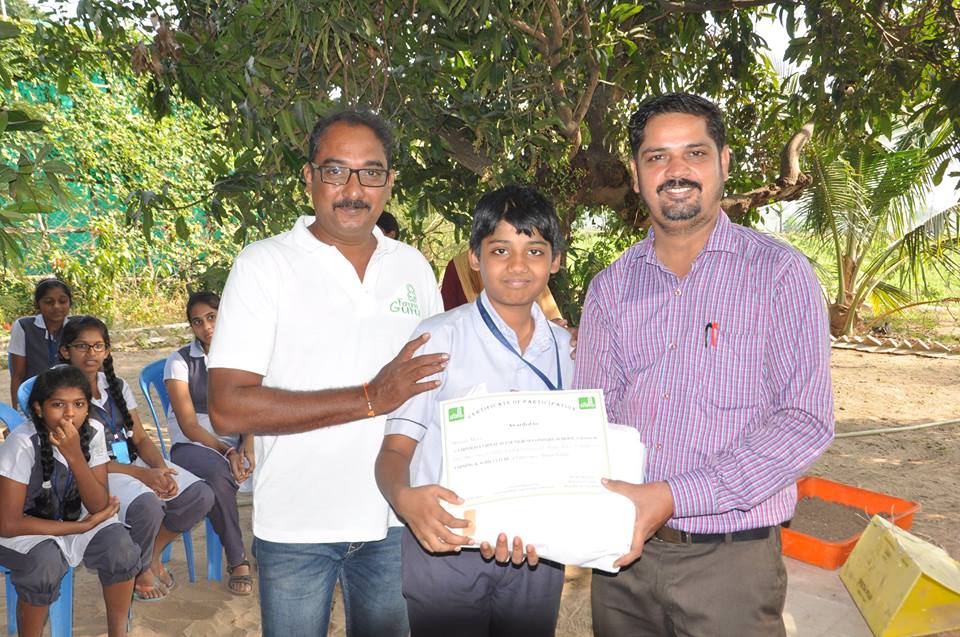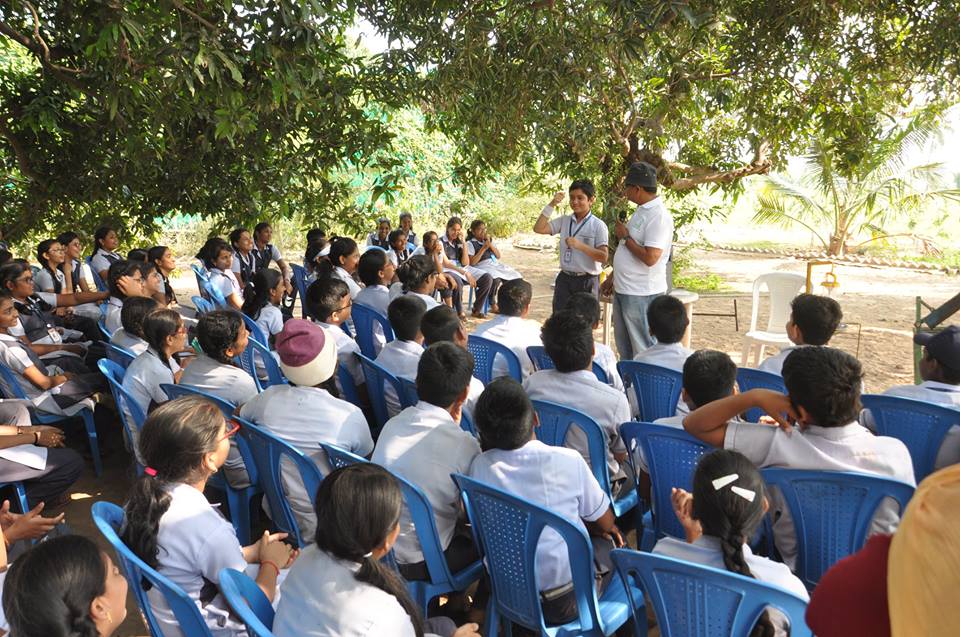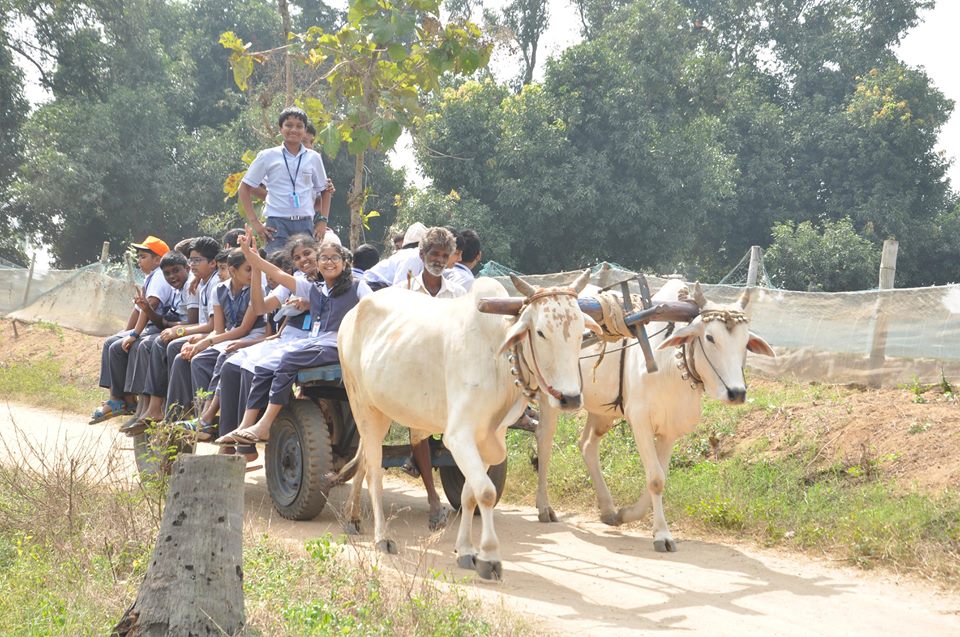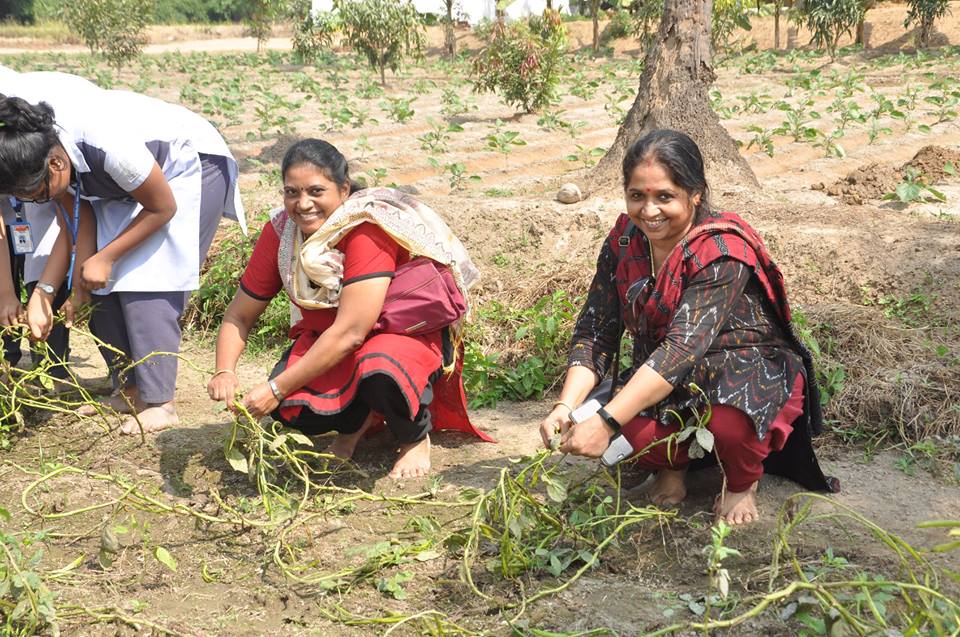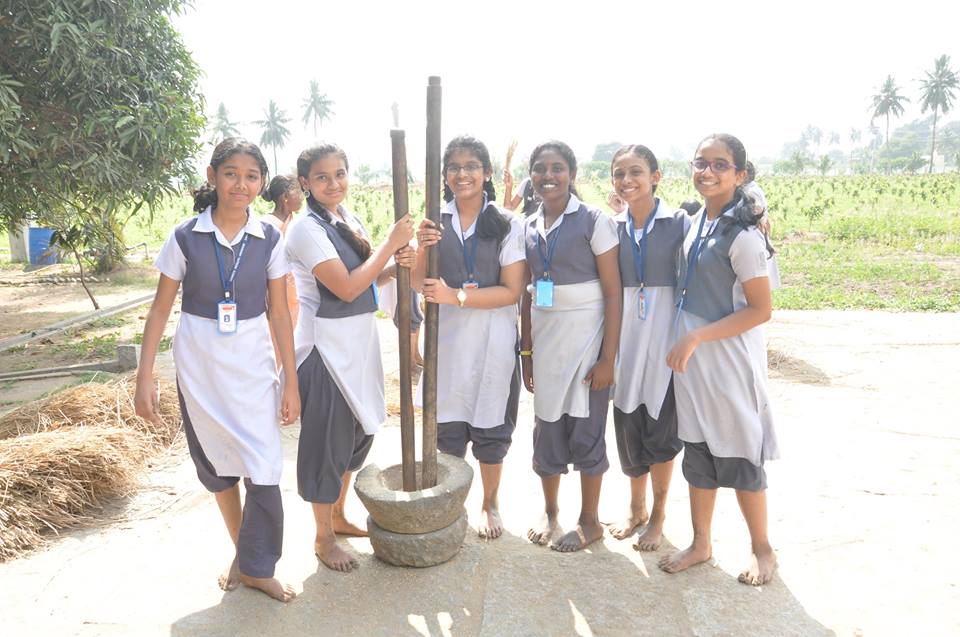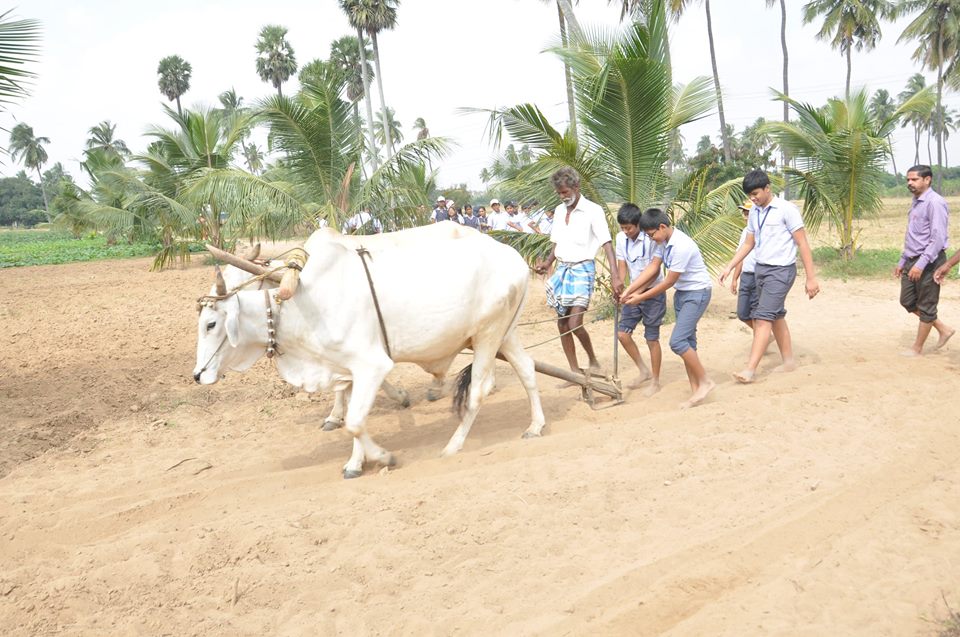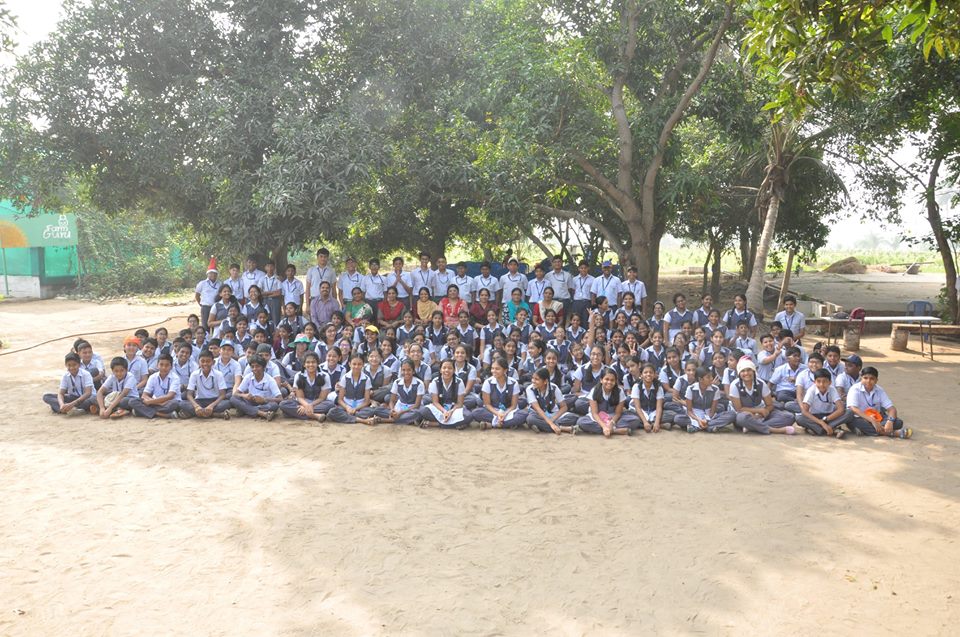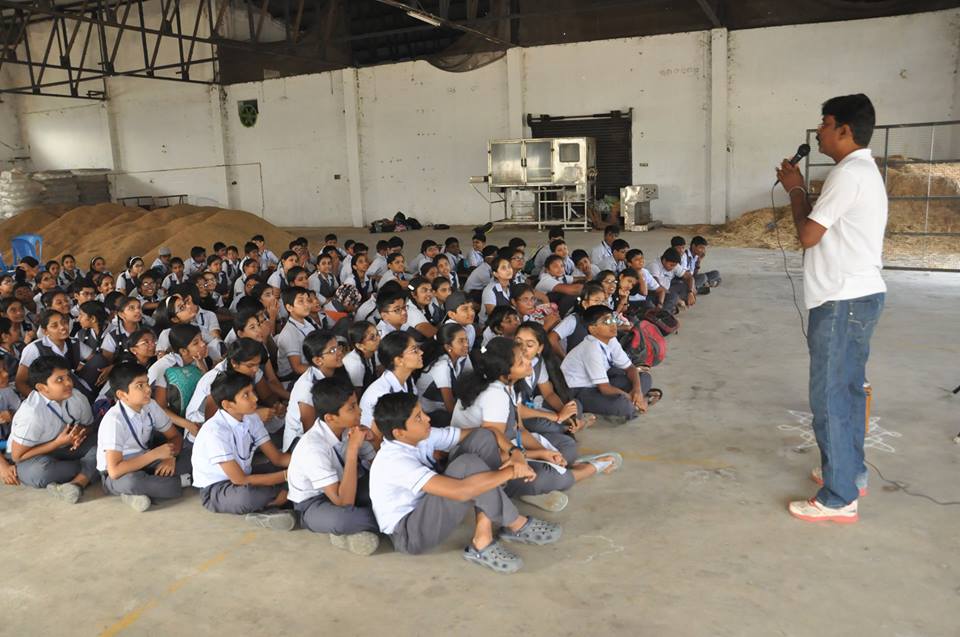 Hanuman Jayanthi
Hanuman Jayanthi was celebrated on 7th January 2019. The students of classes III ,IV and V gathered in the auditorium for the celebration. Two students of class V spoke about the virtues of Lord Hanuman and the significance of offering butter to the Lord respectively. Hanuman Ashtotharanamavali was chanted. Puja and Aarti were performed seeking the blessings of Lord Hanuman. The school choir sang bajans and chanted Hanuman chalisa. The Balavihar teacher Ms. Saloni Sharma briefed the qualities of Hanuman through stories. This occasion helped the students aware of the importance of acquiring qualities of lord Hanuman such as humility and dedication.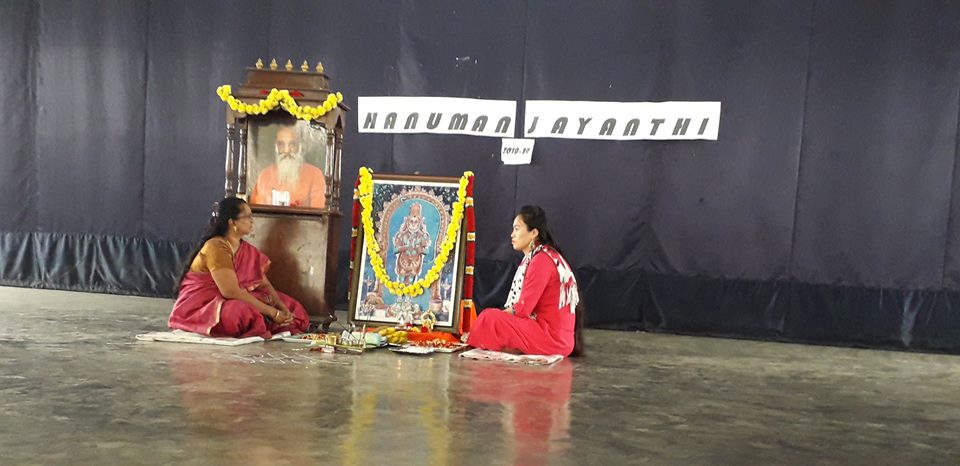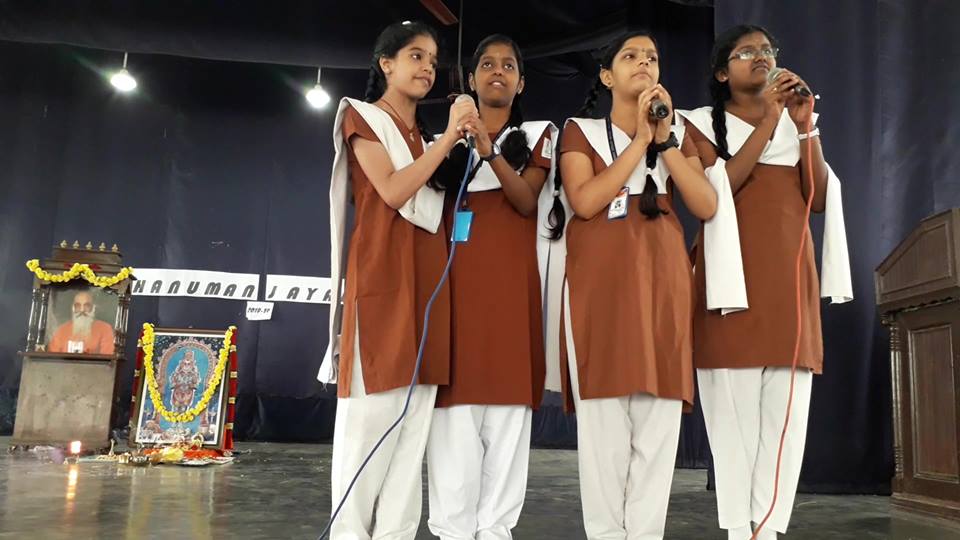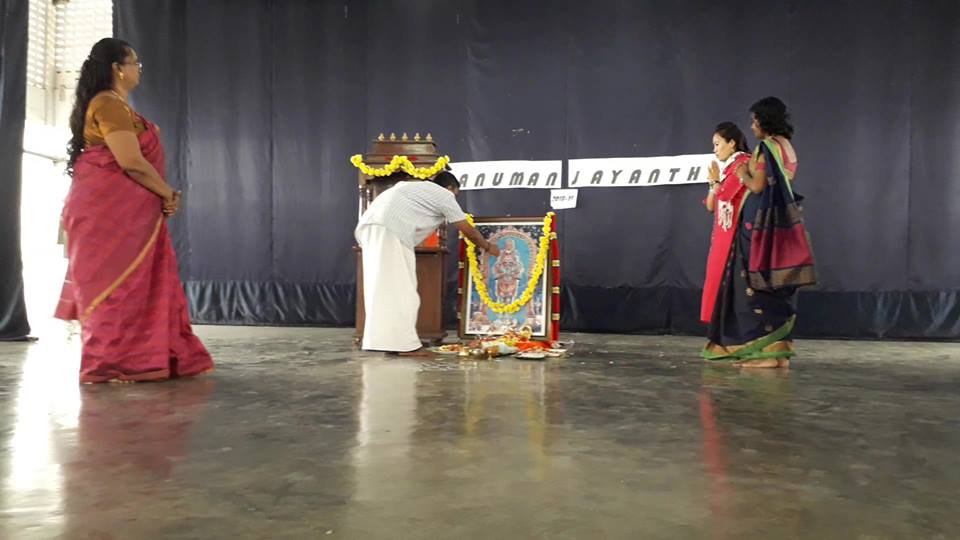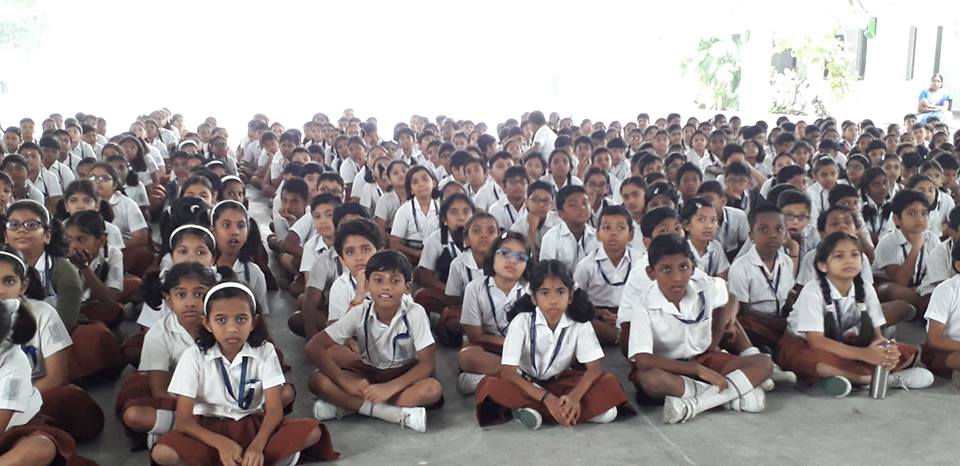 UNESCO trip
Students from XI th and XII th visited Hampi, a UNESCO world Heritage site in Karnataka in the last week of November. This trip gave them a well deserved break and rejuvenated them to face the forthcoming exams with fresh zeal and vigour.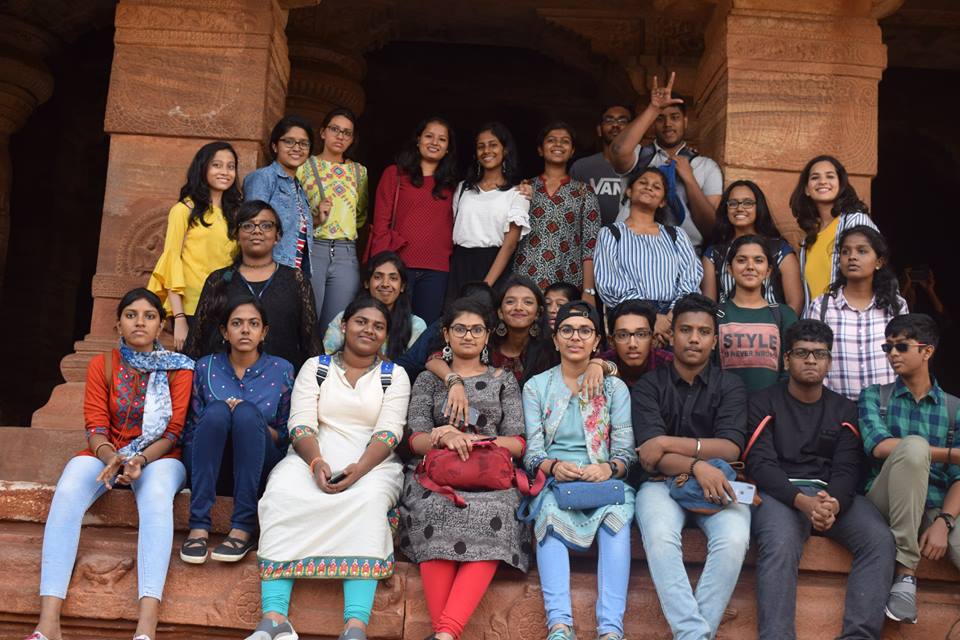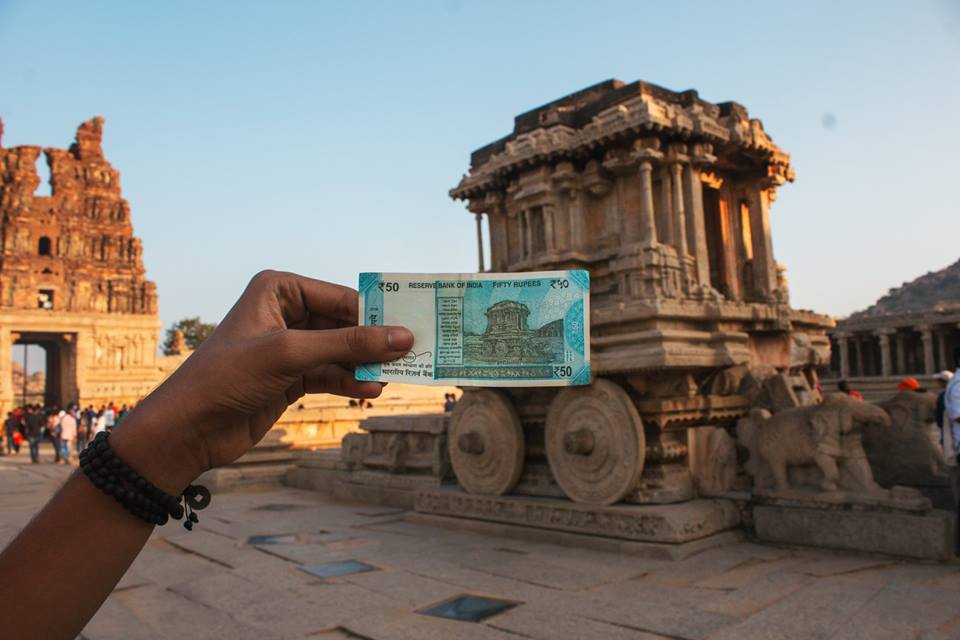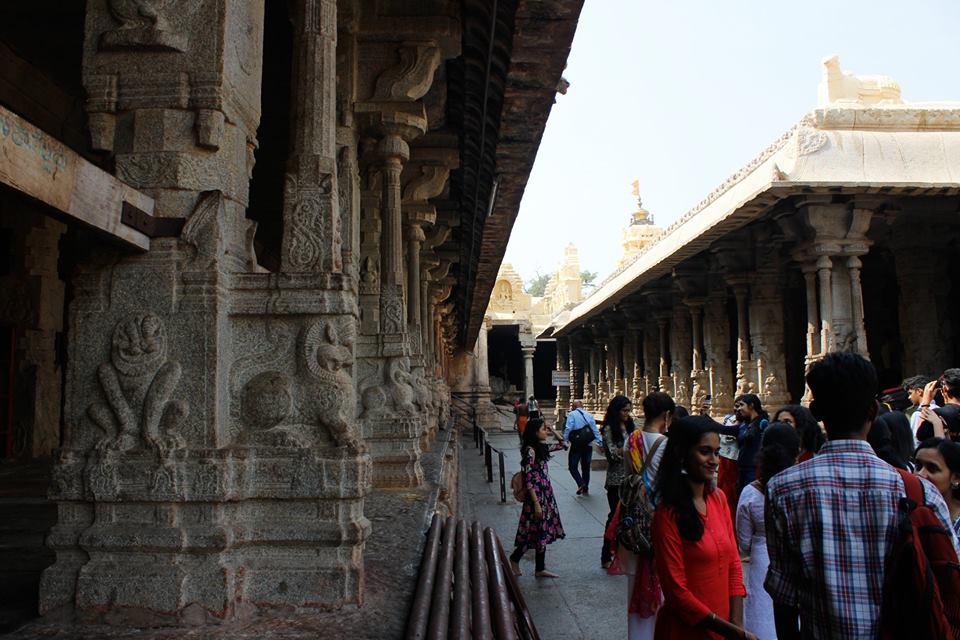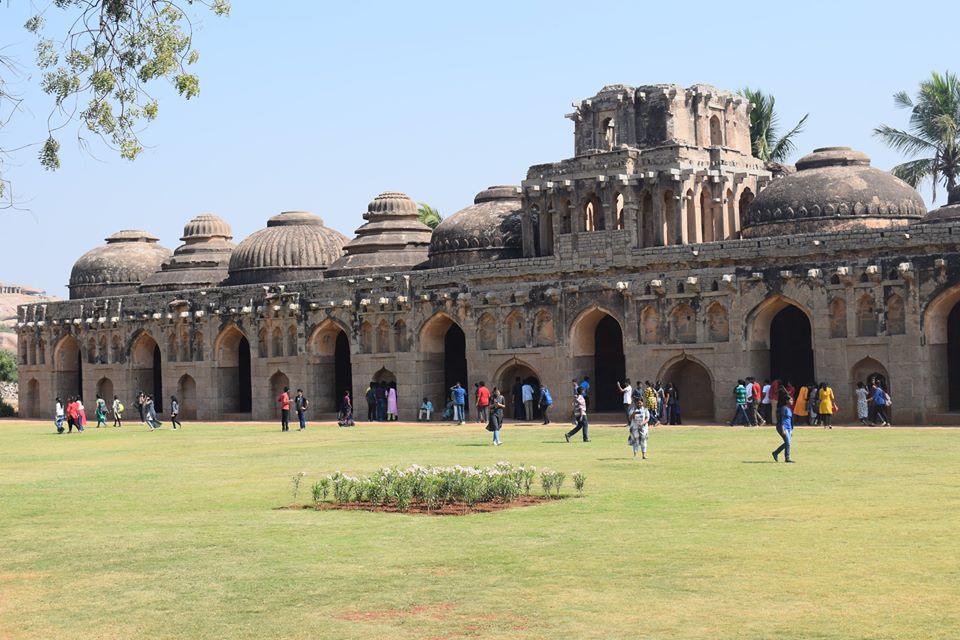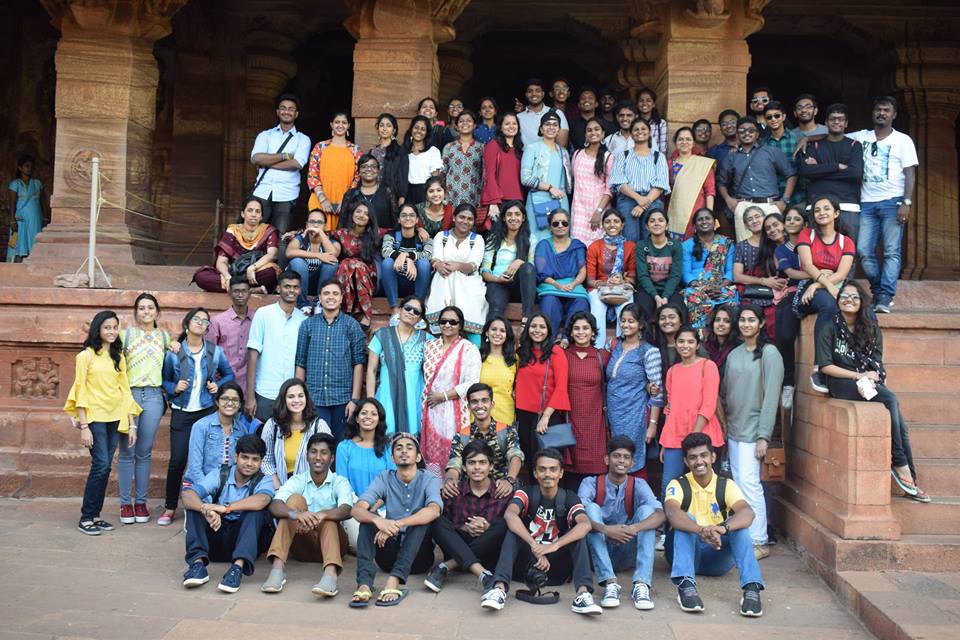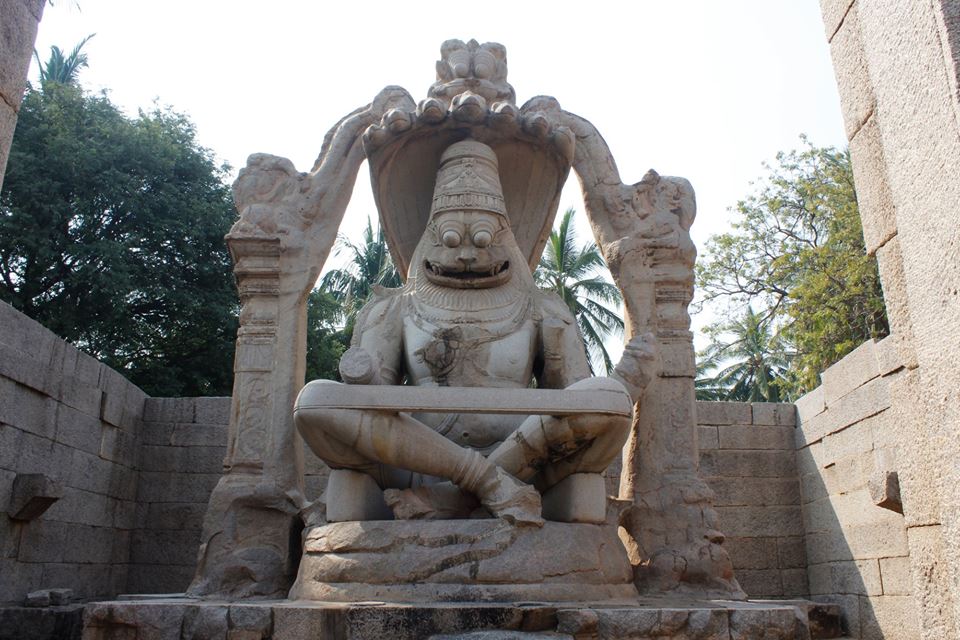 Project exhibition
The Annual kindergarten project exhibition was held on November 27th, 2018. It was a grand show with more than 300 children exhibiting their creativity and talent. The chief guest for the exhibition was Mrs. Deepa founder of Kinder nest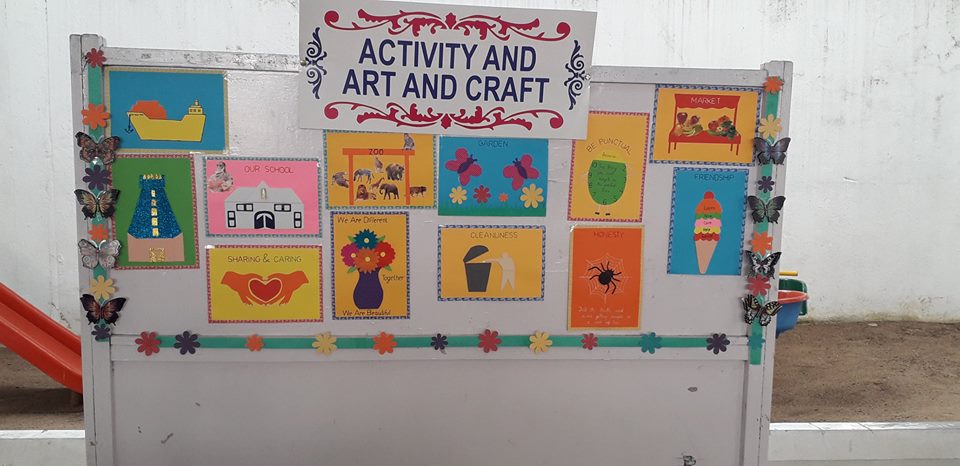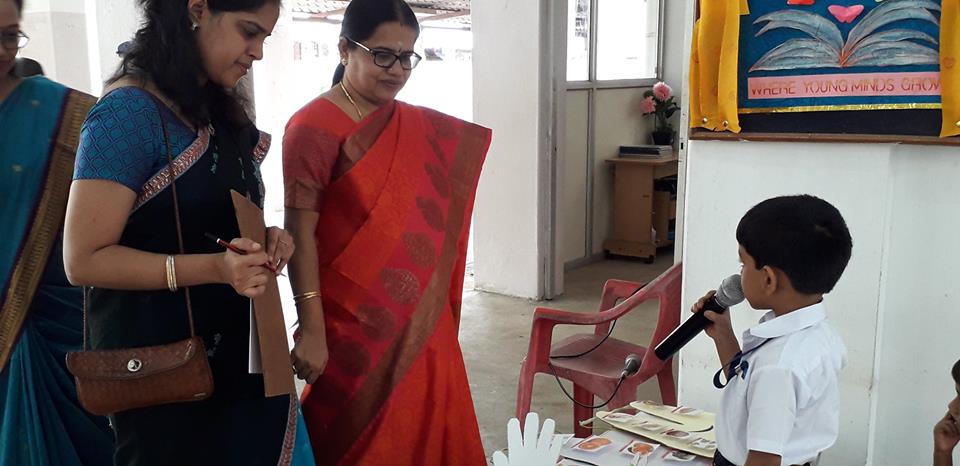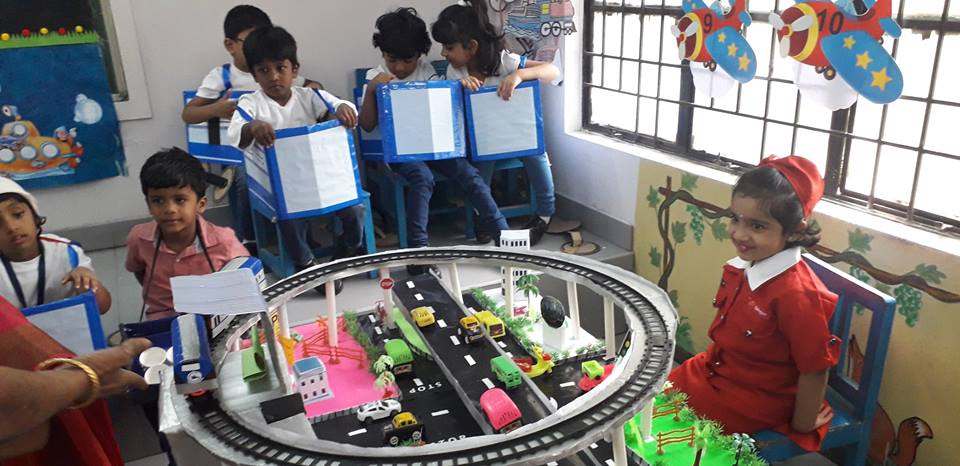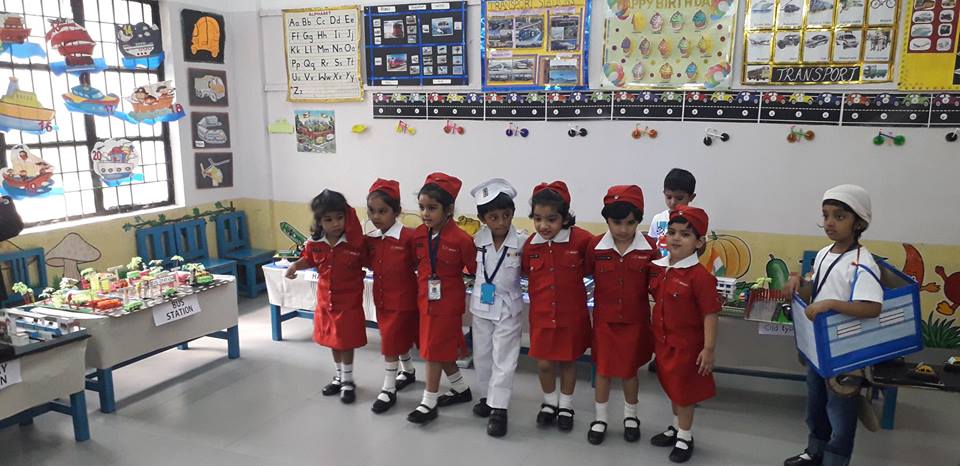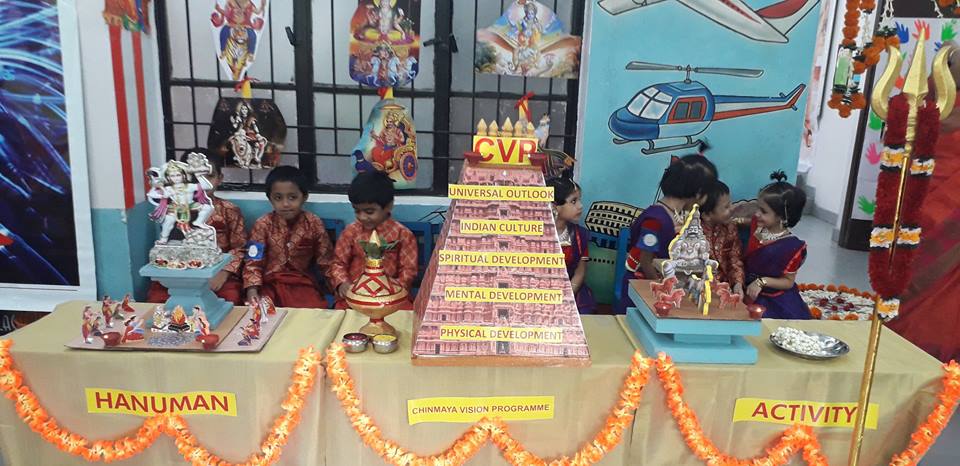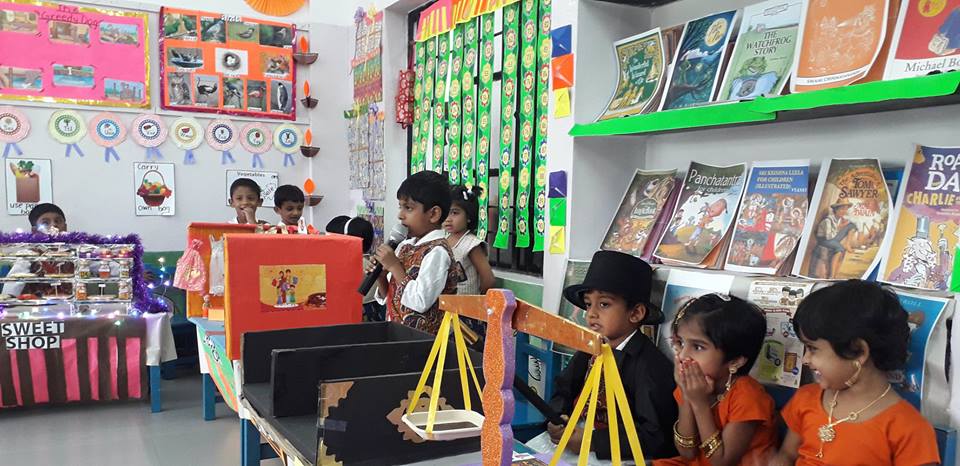 BHARATHIYAR 136TH BIRTHDAY CELEBRATION AT CHINMAYA VIDYALAYA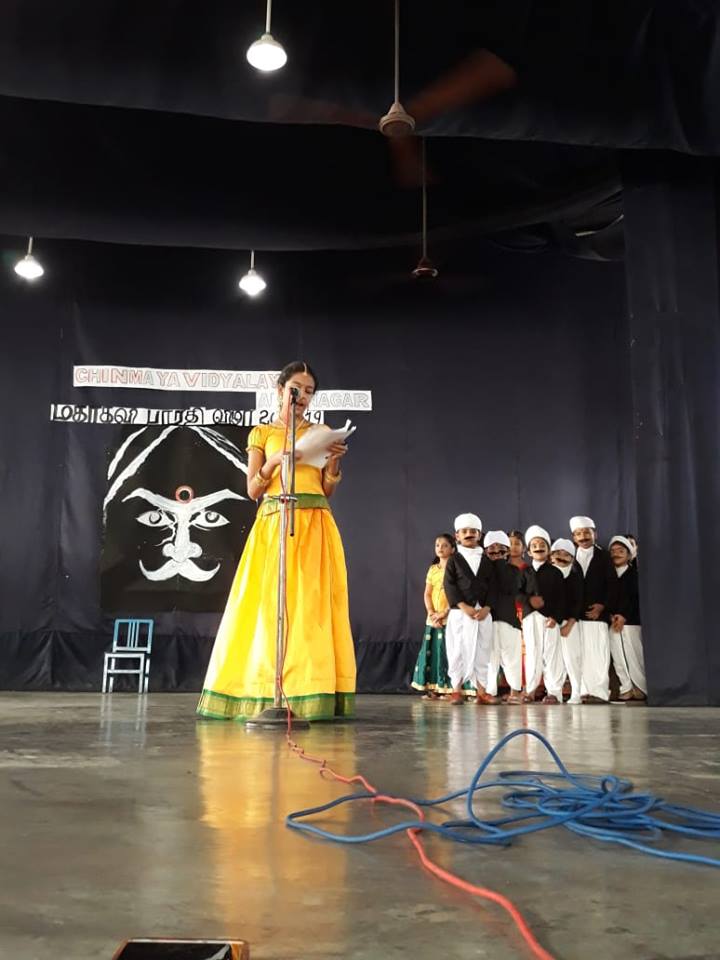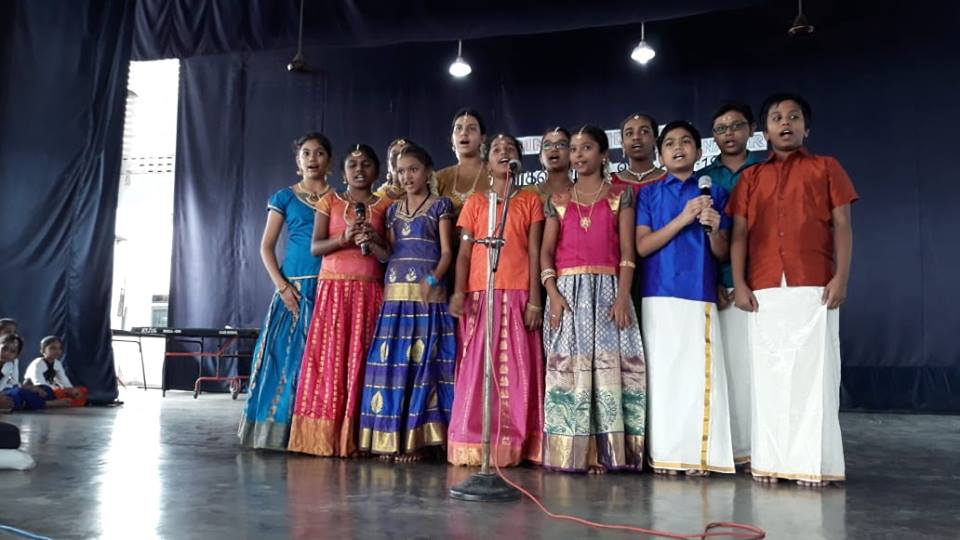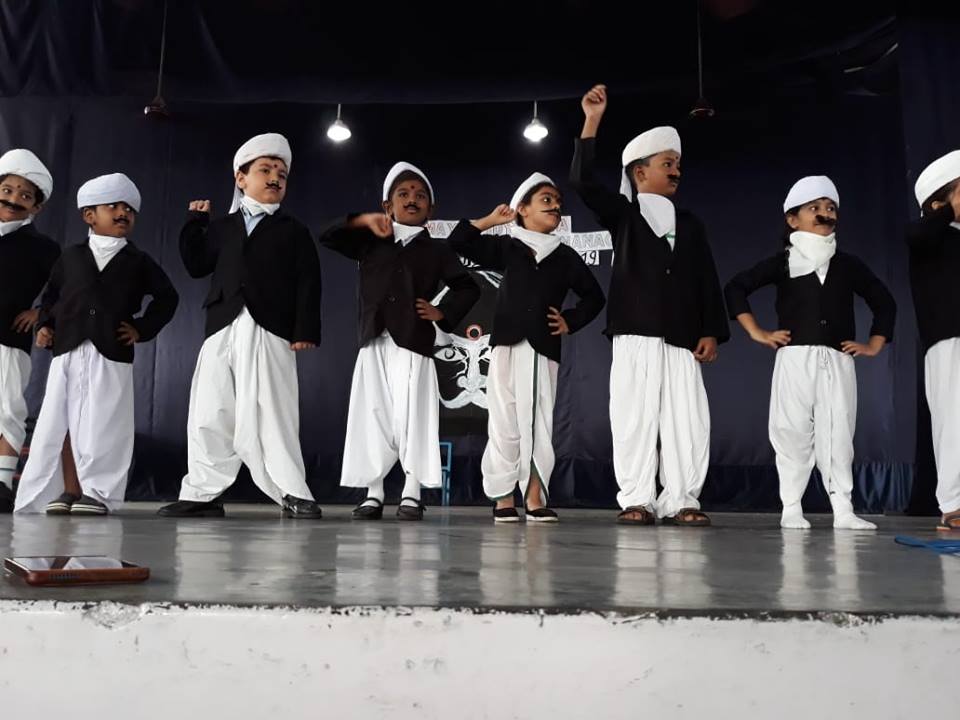 Seminar on Accountancy , Economics and B.Studies
A seminar on Accountancy , Economics and B.Studies was organised by CCMT Education cell, from 3rd-7th December 2018 at CIRS. 66 teachers from 27 Vidyalayas ,4 Colleges and 5 Vision Schools attended the seminar.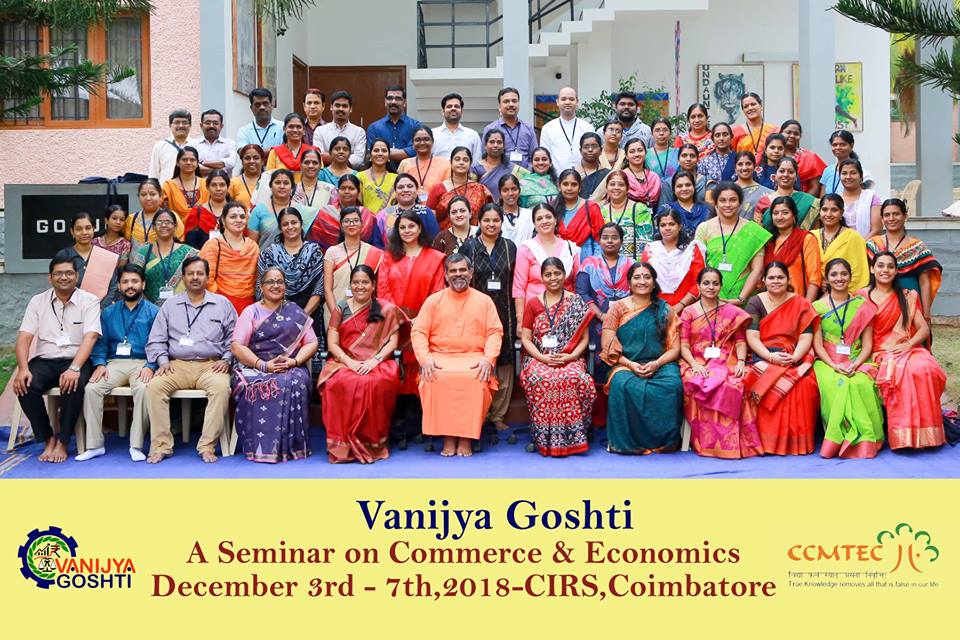 Ganesh Chathurthi celebration
Ganesh Chathurthi celebration was held in our school on Wednesday 12th September 2018.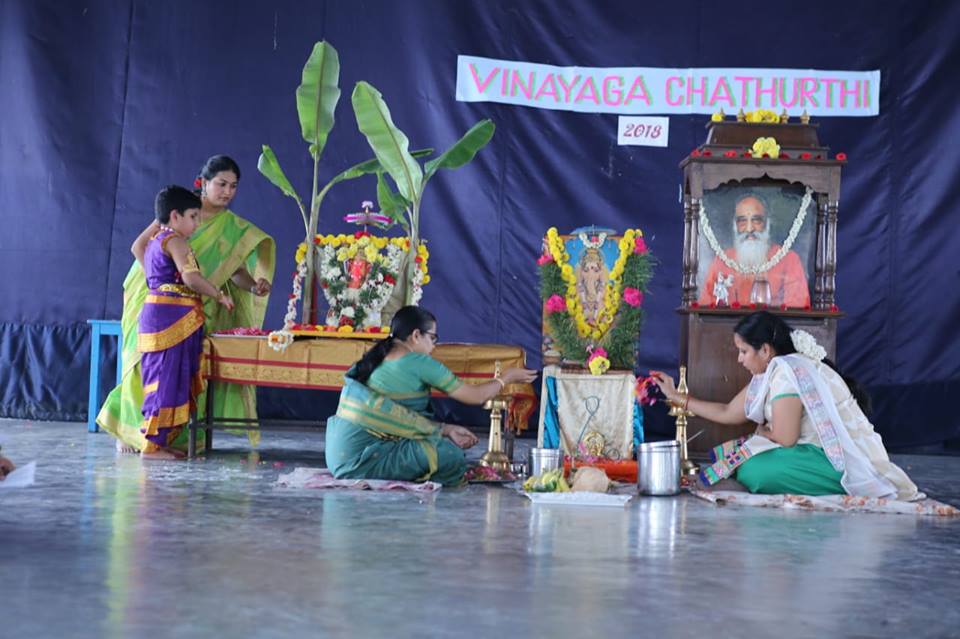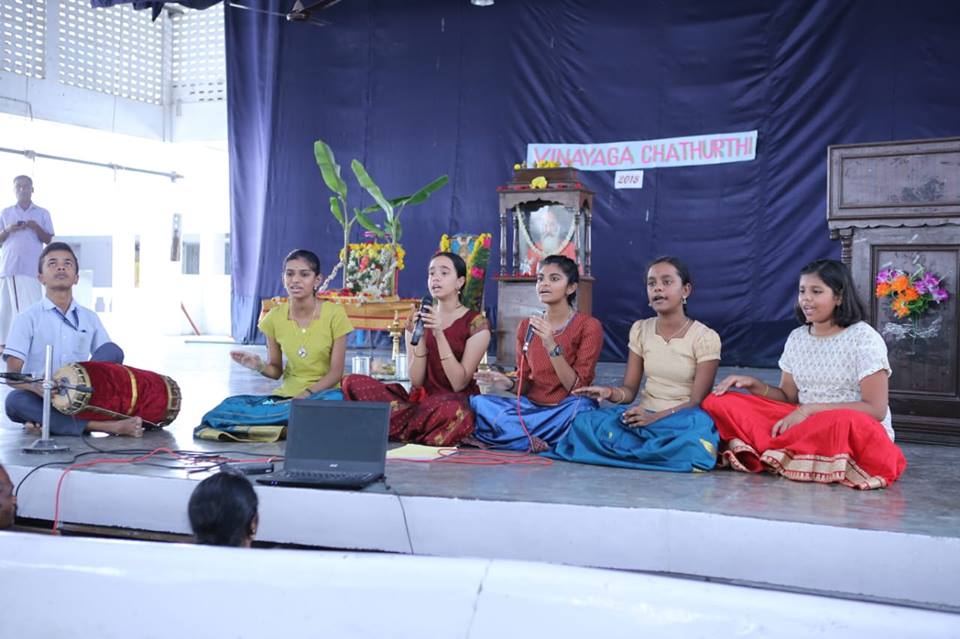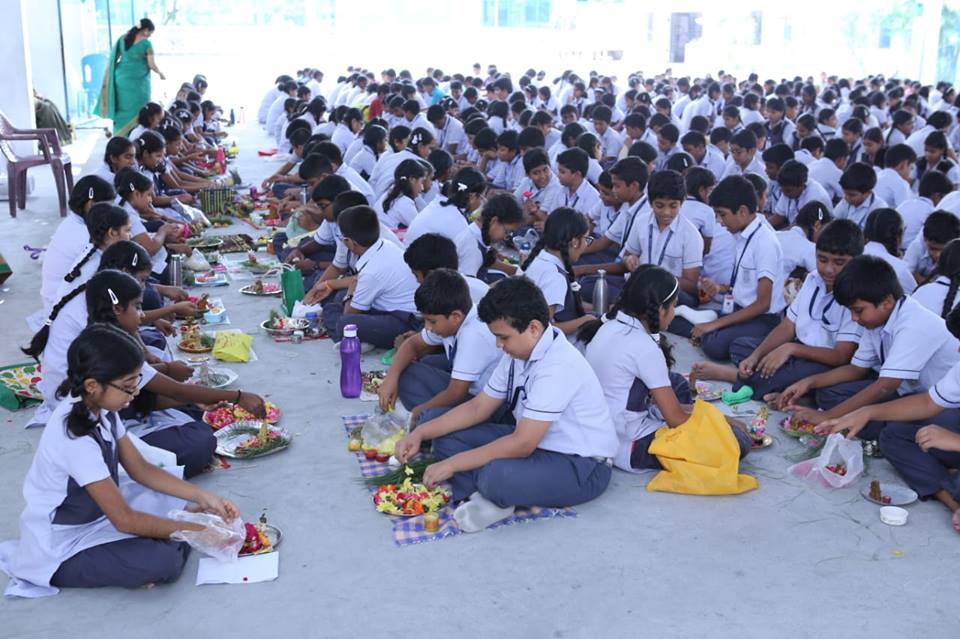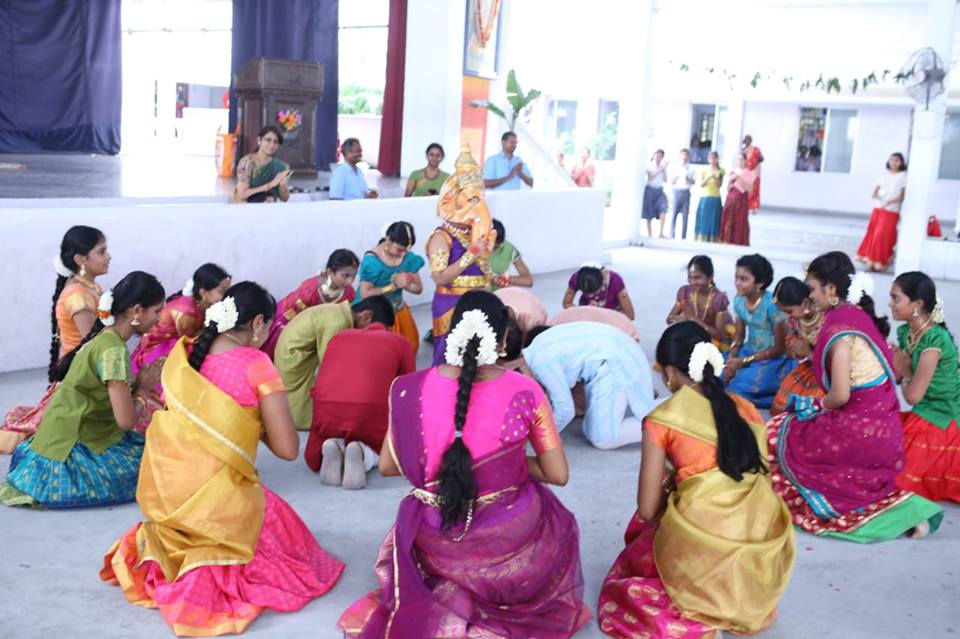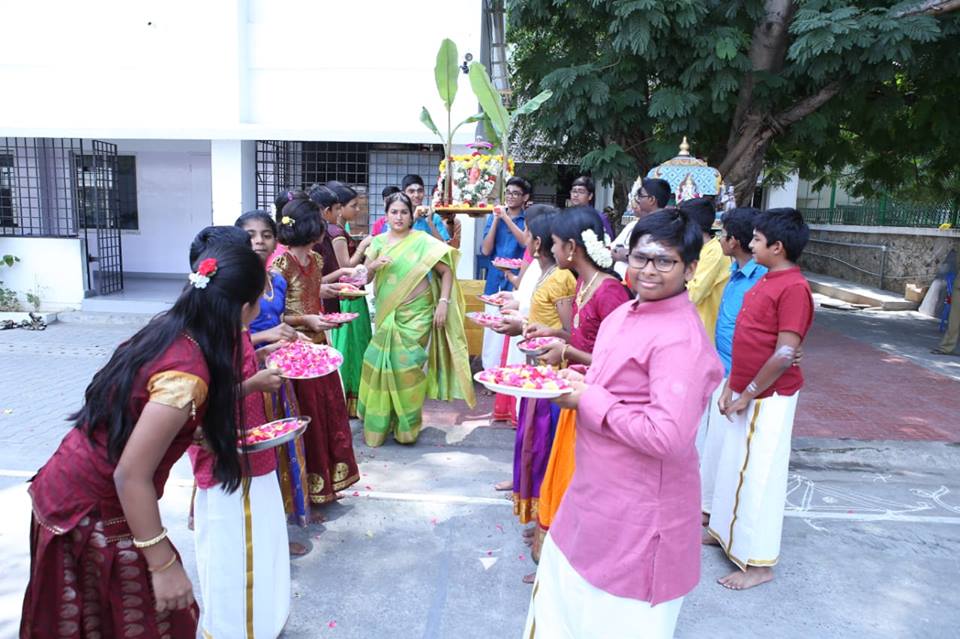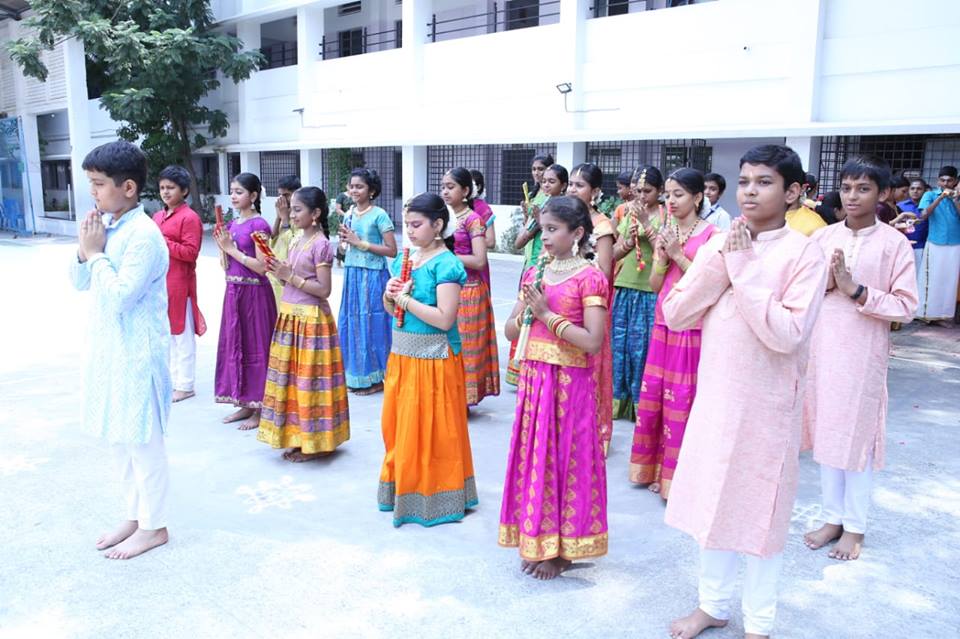 Teacher's Day
True teachers are those who help us think for ourselves-Dr. Radhakrishnan.' Chinmaya Vidyalaya Annanagar celebrated Teacher's Day with zeal and gusto on 5th September 2018.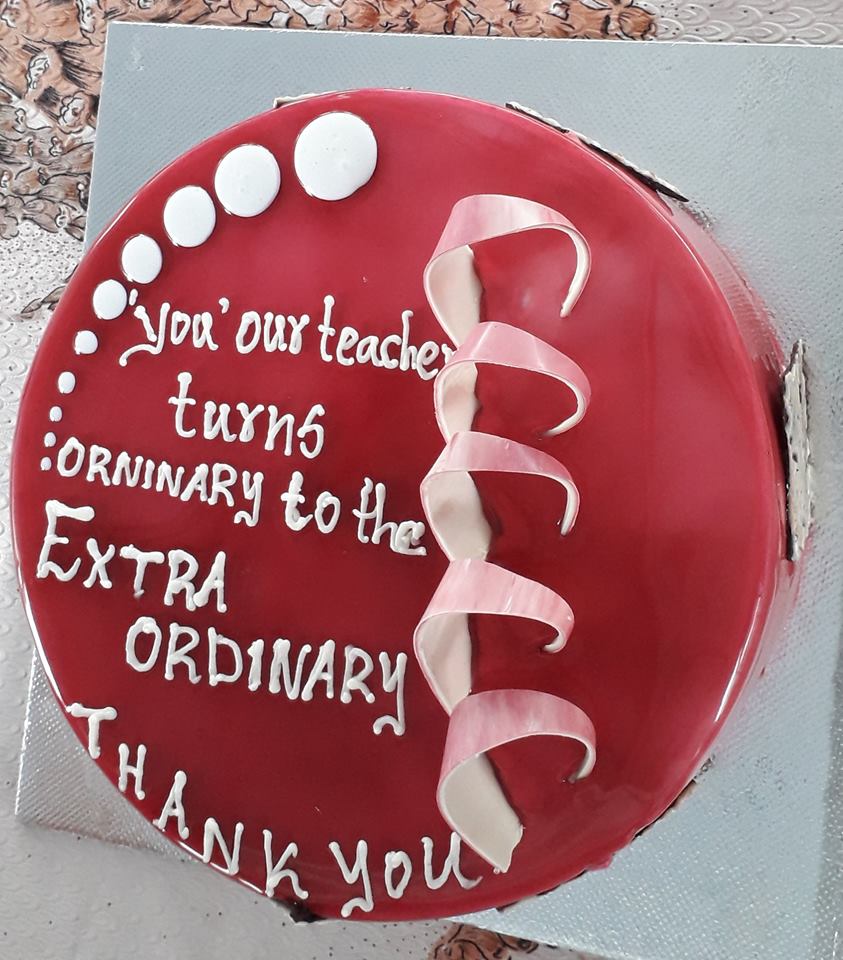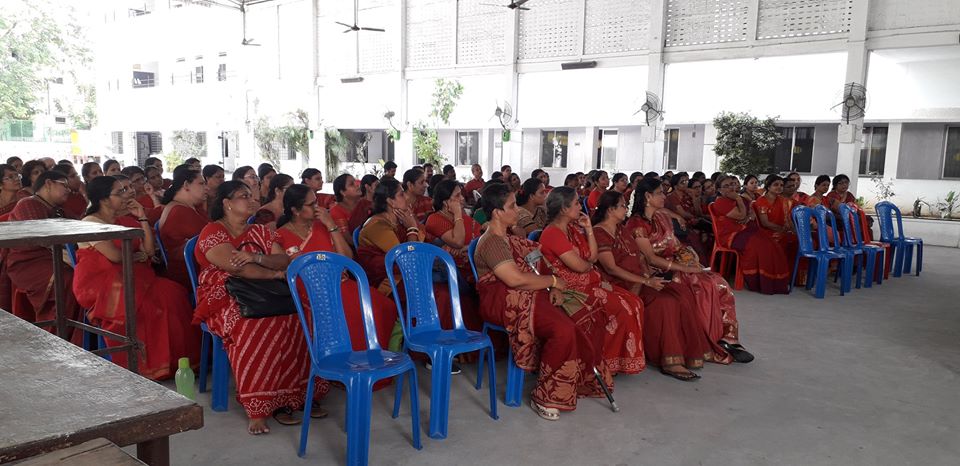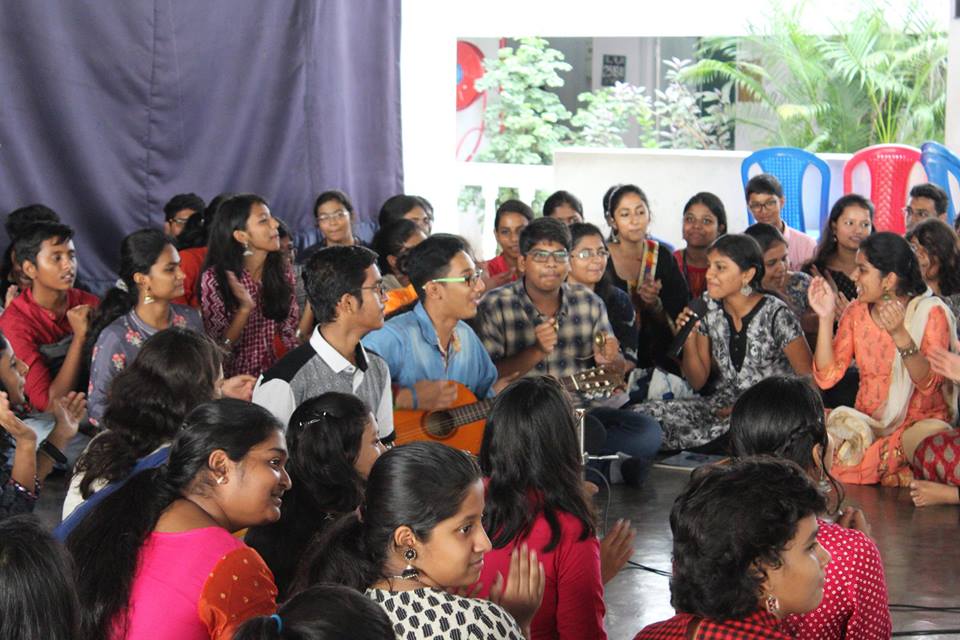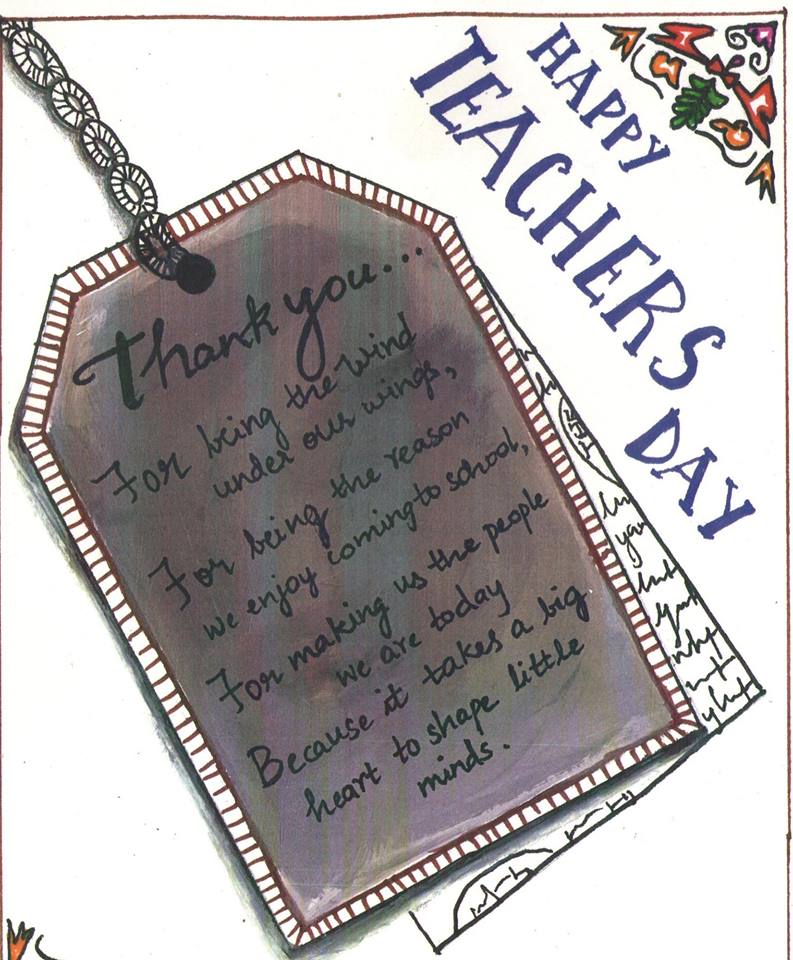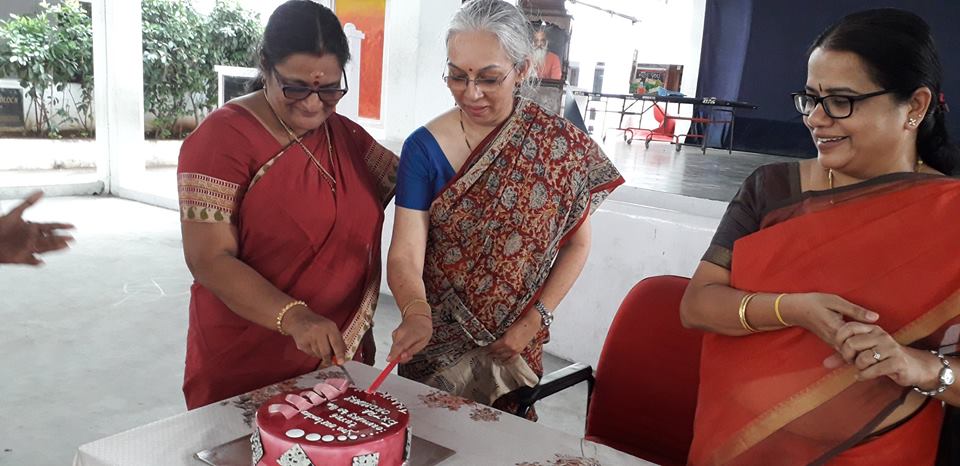 Gokulashtami
Gokulashtami was celebrated on 3.9.2018 in the school auditorium.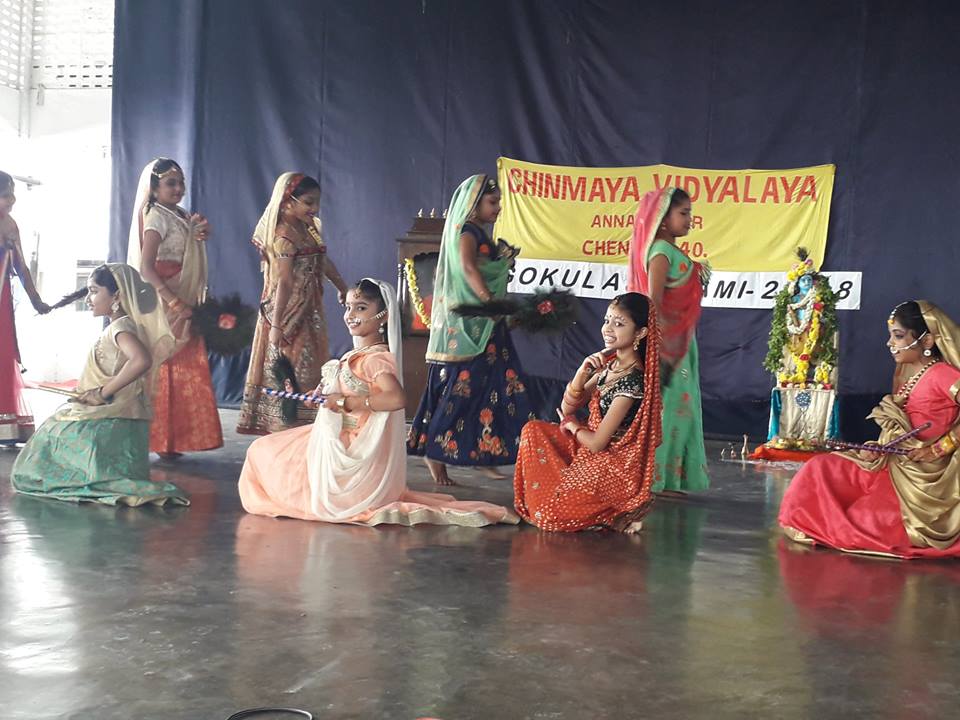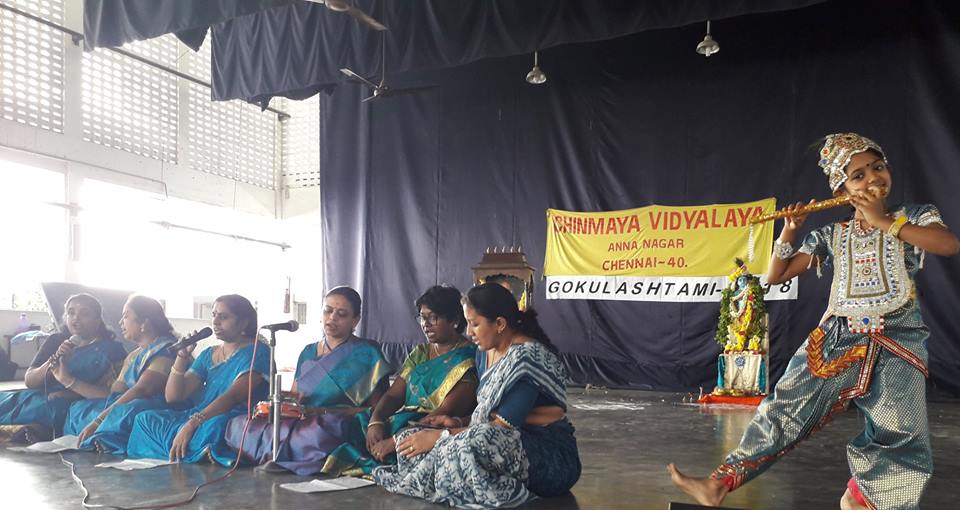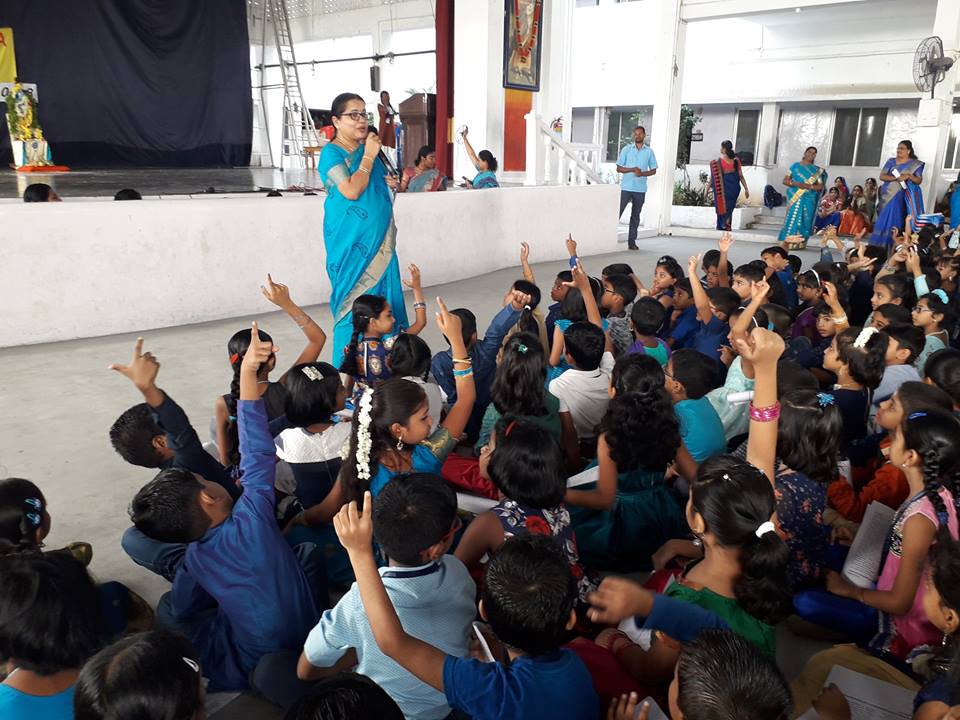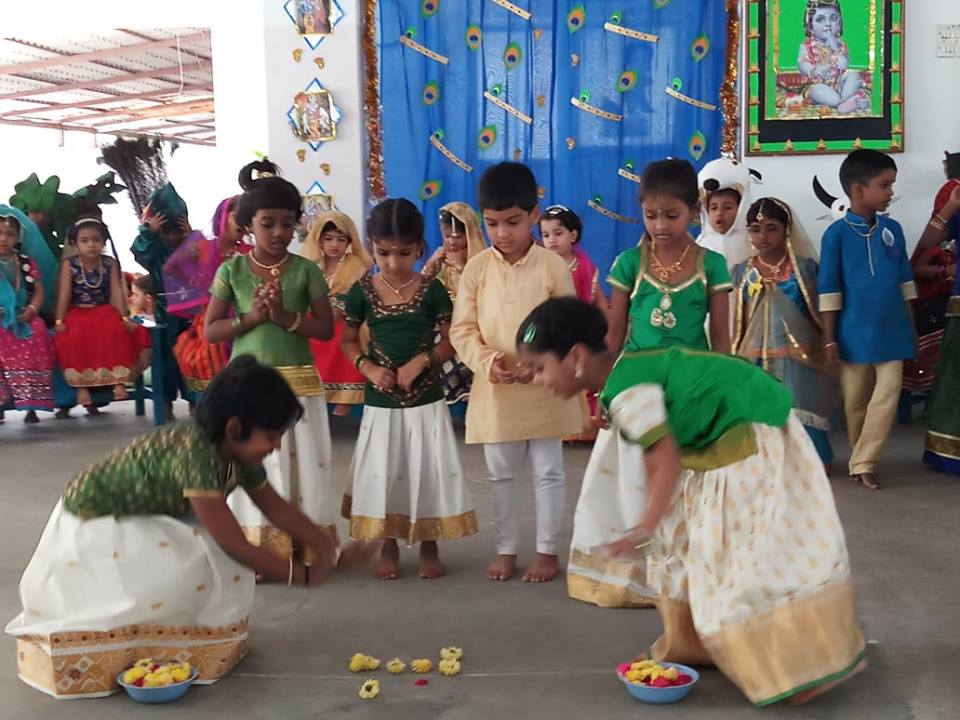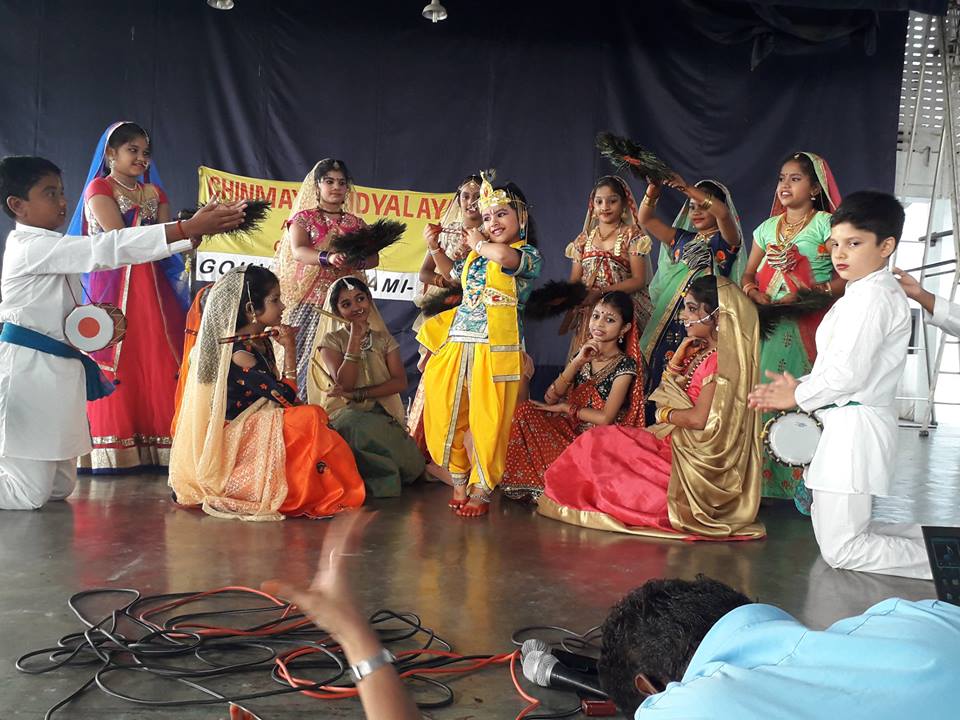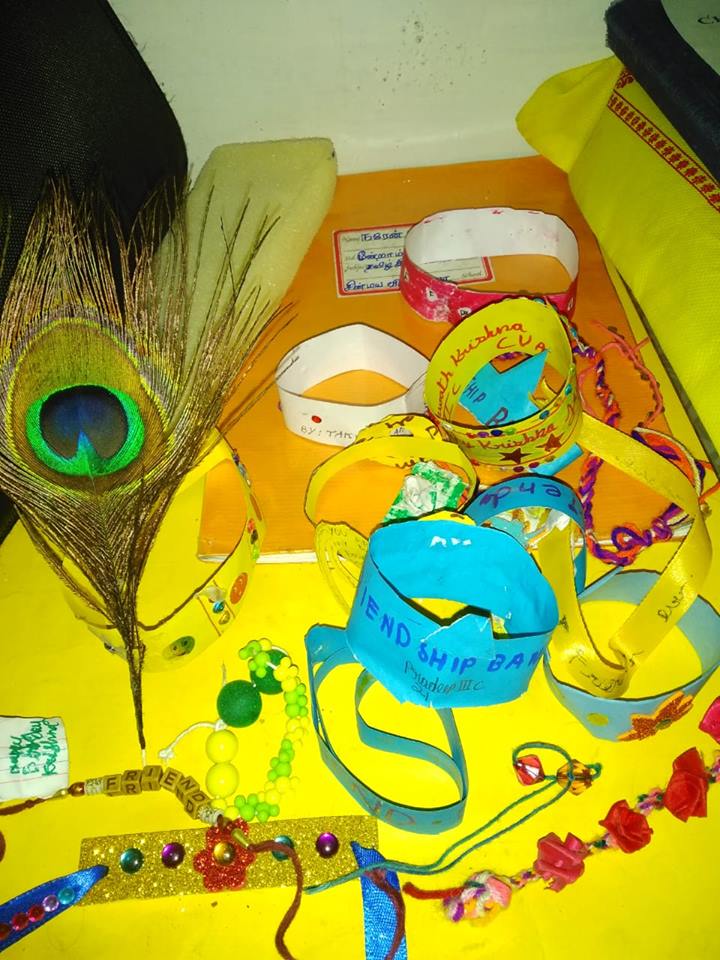 29th Annual Day Celebration
29th Annual Day Celebration of our school was held on 26.10.18. The Chief Guest for the Program was Dr. J. Radha Krishnan, IAS (Principal Secretary, Health & FW Dept.) and the Guest Of Honour was Dr. S. Guna Sekaran, Ph.D., DSC (TANSA Awardee, Dean, Research & Development, St.Peter's Institute of Hr. Education Research & Founder President, Indian Spectro Physics Association). Students received the Endowment prizes for various categories as well as the Best Students award from each class for the year 2017-2018. The Theme for the Cultural Show was "RTUSAMHARA" (SEASONS). The Show was mind blowing and kept the audience stand still.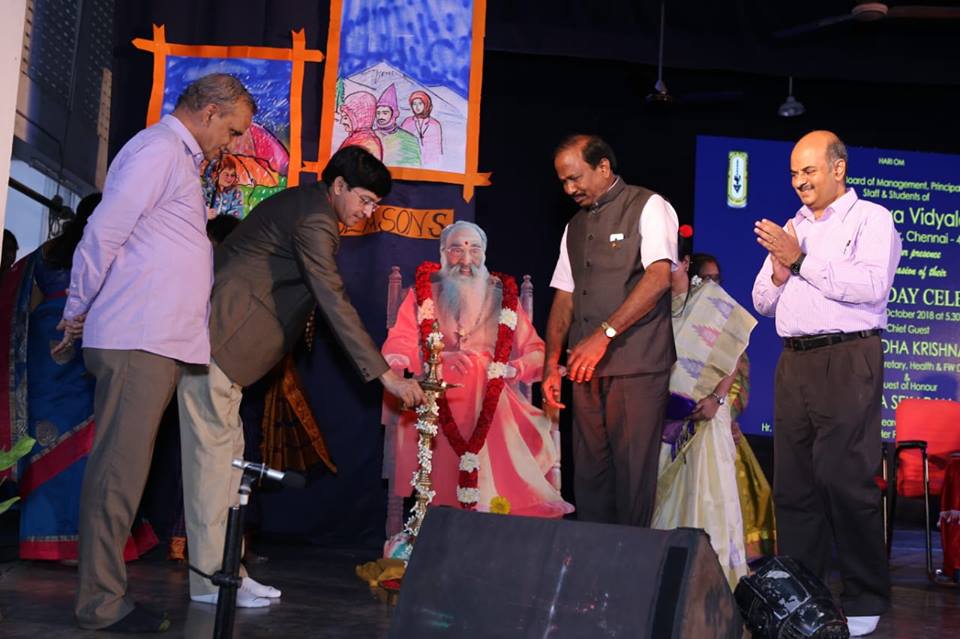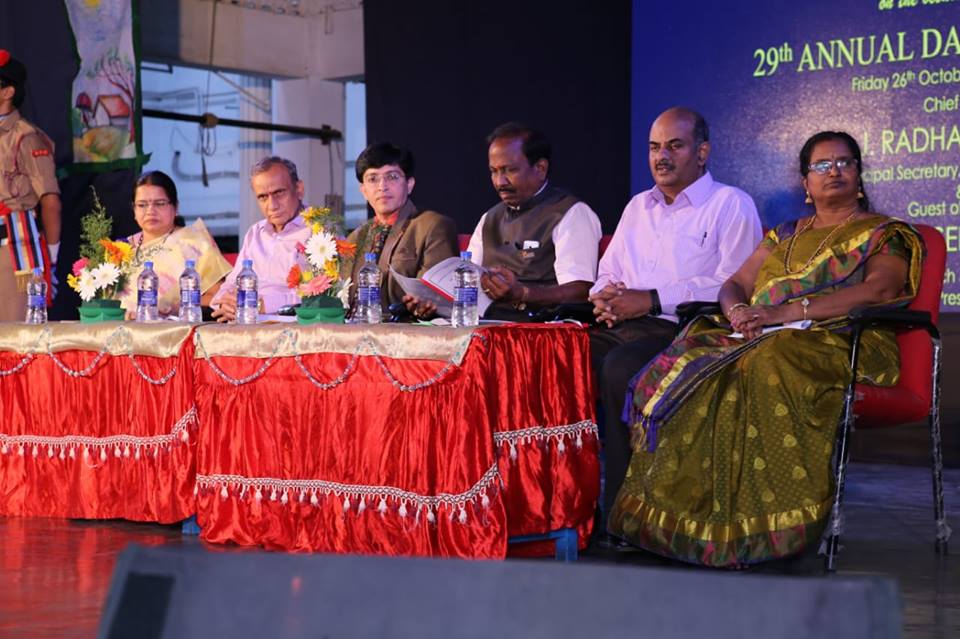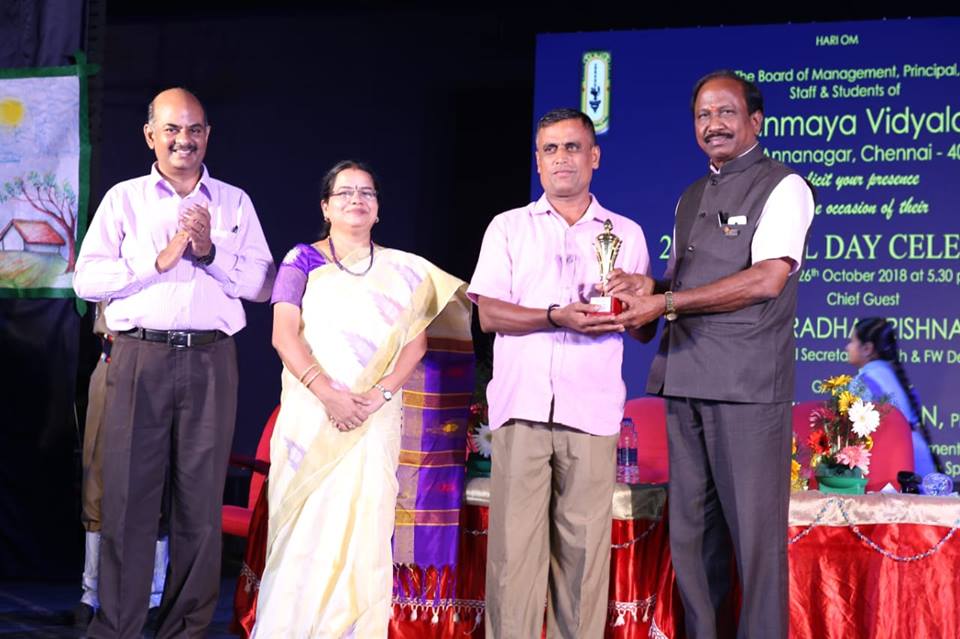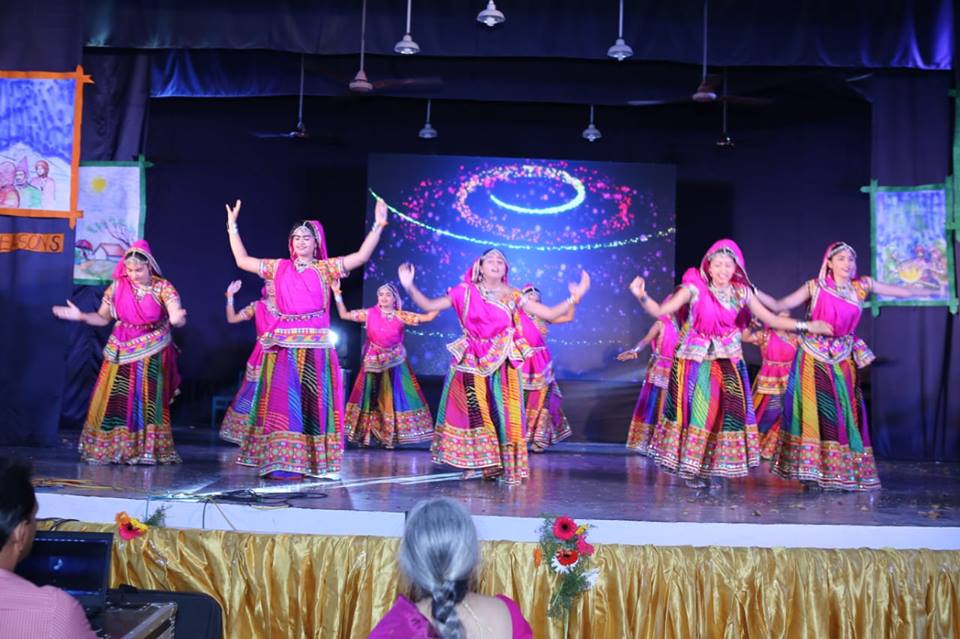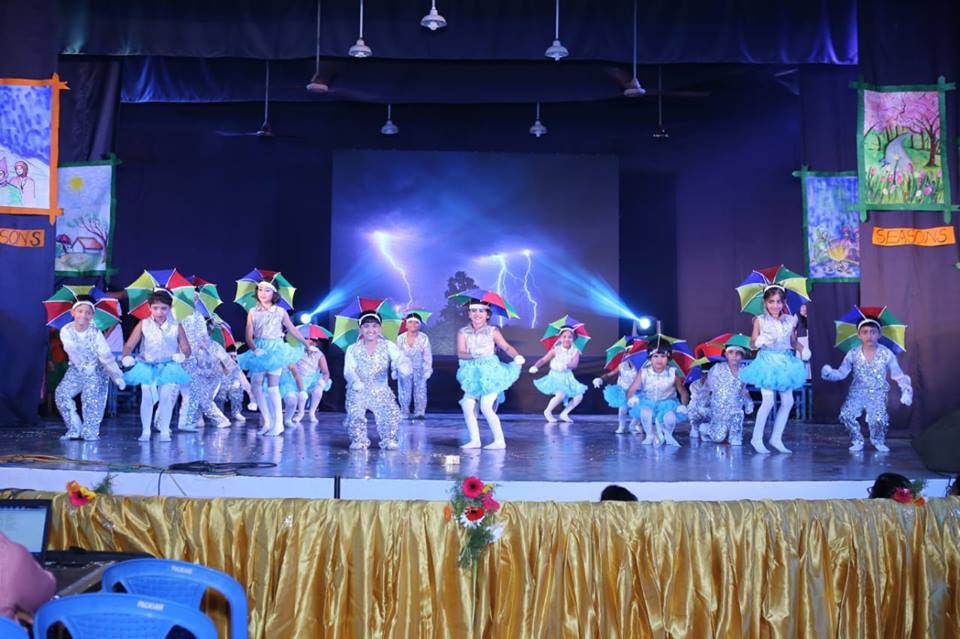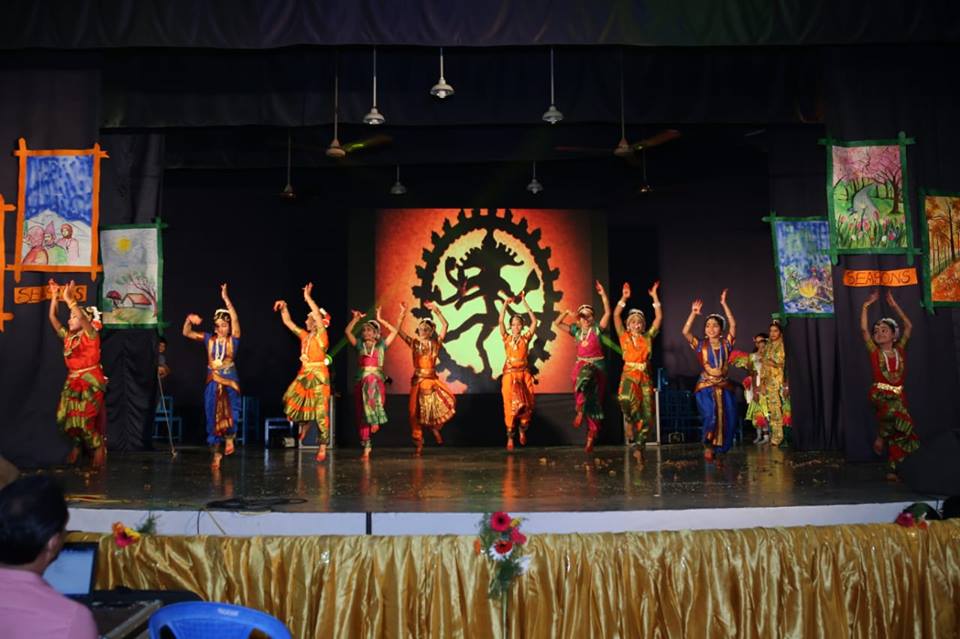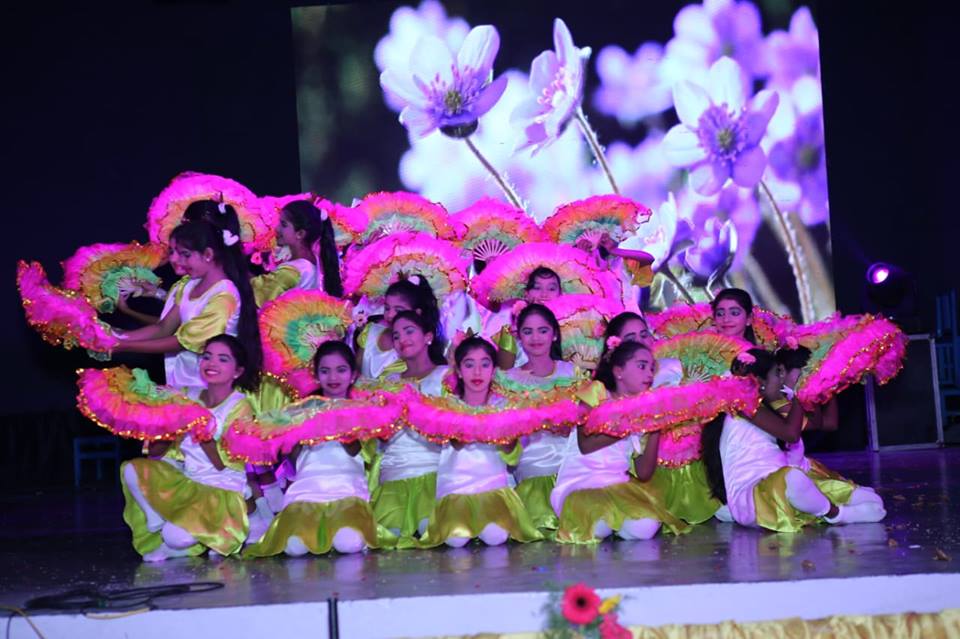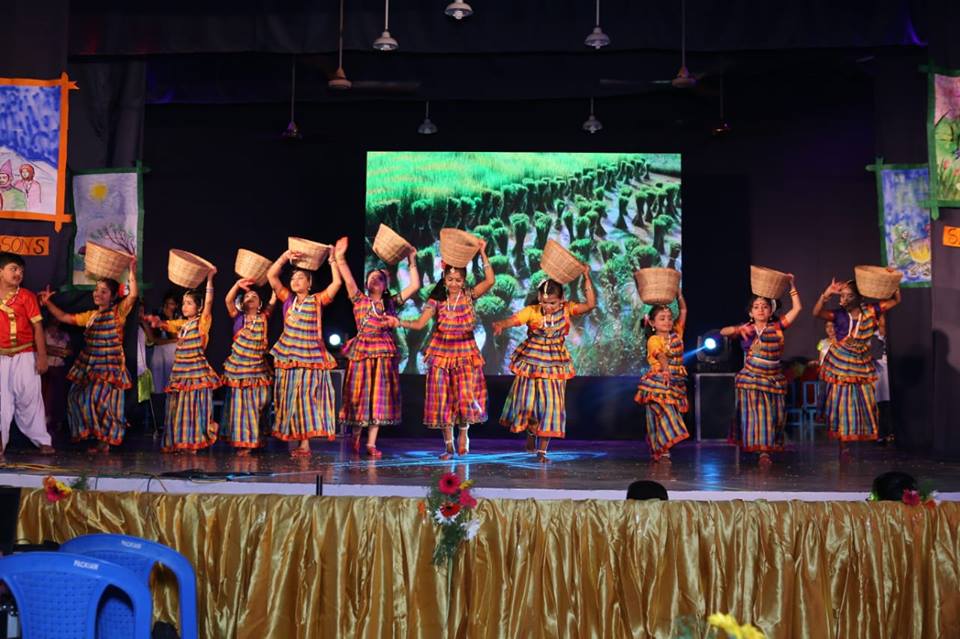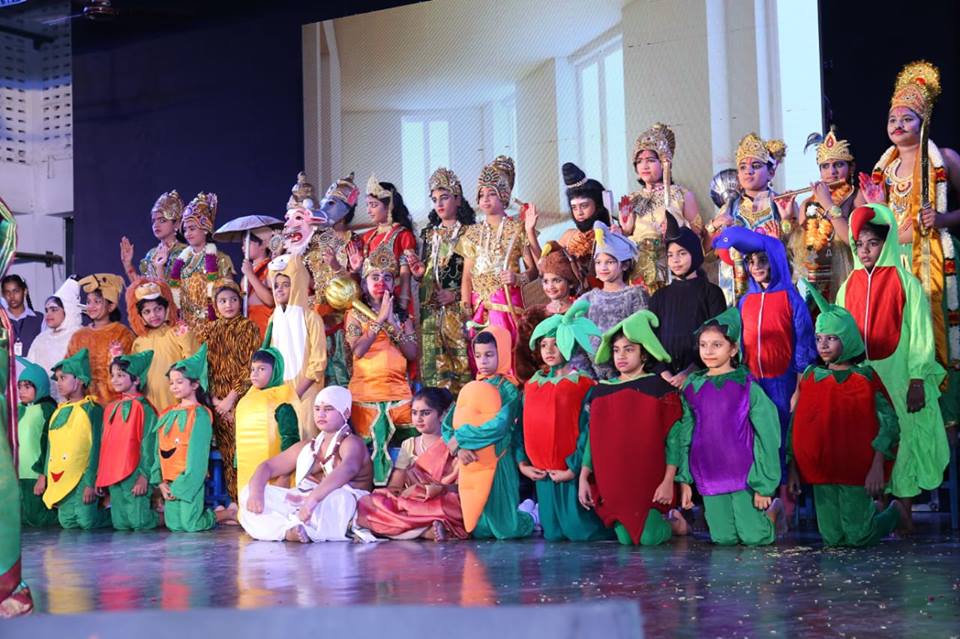 Children's Day - 2018
'There is no garden as beautiful as childhood. Every child is a different flower, together they make a beautiful garden.'
Children's Day was celebrated in CVA with a lot of enthusiasm this year. There was a reversal of roles, as the teachers conducted the morning assembly instead of the students. Teachers had also planned a short cultural program to entertain their dear students. There were two colourful group dances, melodious group songs and delightful solo performances. Fun-filled activities too were conducted in which children participated wholeheartedly. The campus was abuzz with excitement and joy. The whole school was a riot of colours as children came in their finest clothing. It was a memorable day for everyone.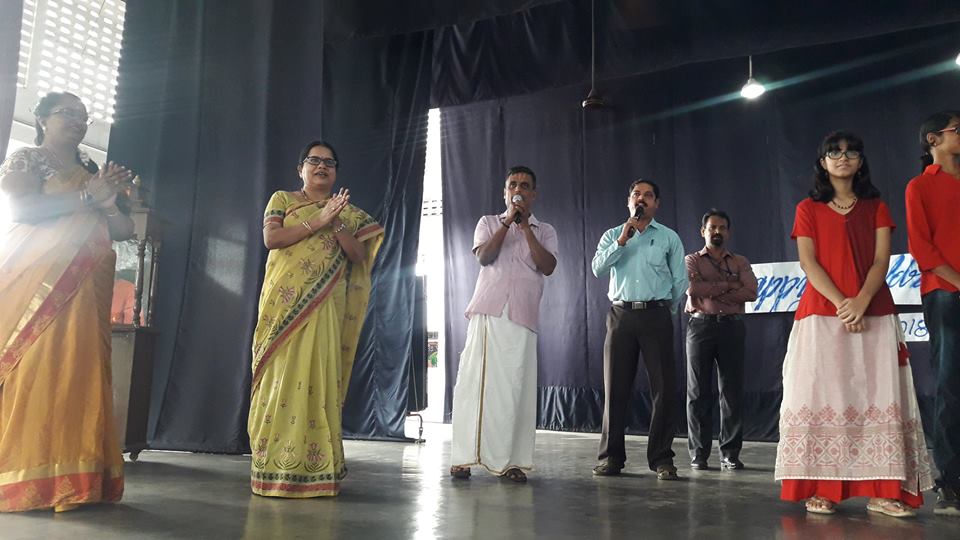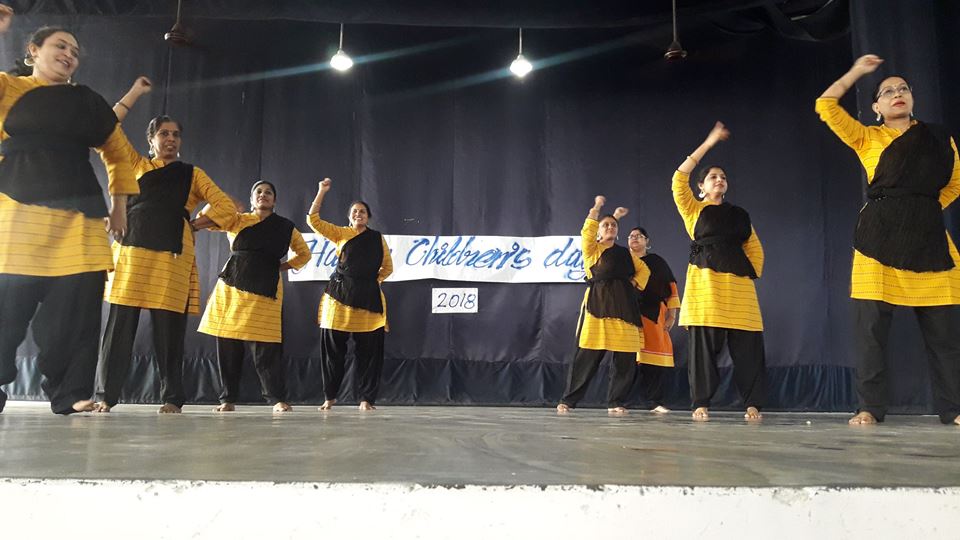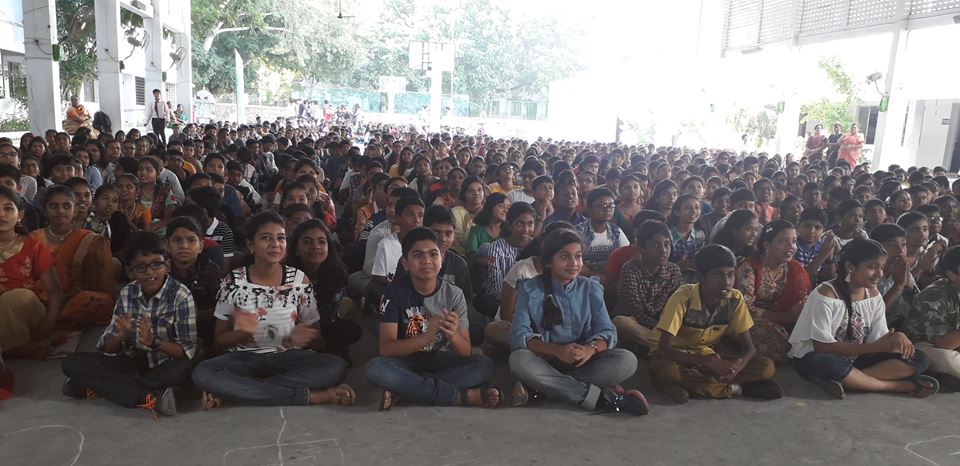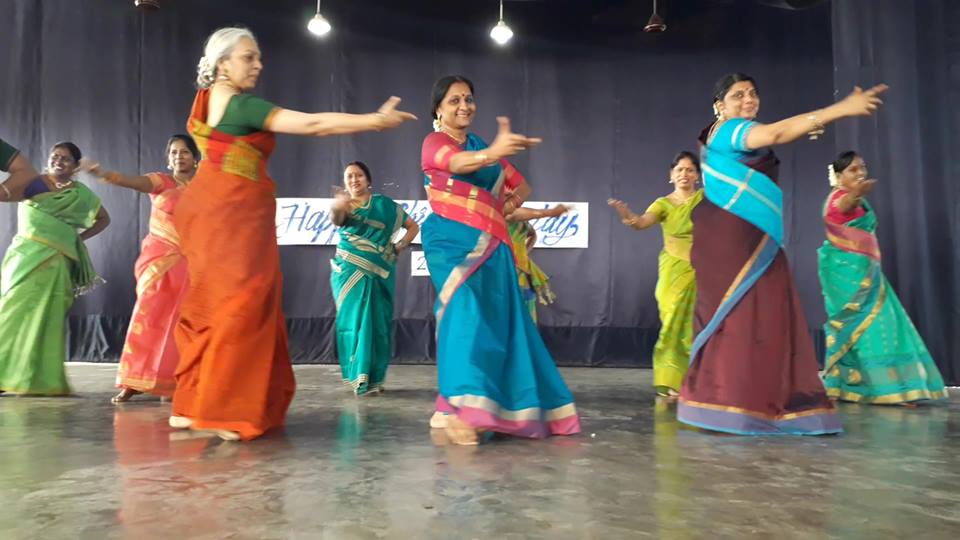 Rariora-2018
Bio Students of Std XII has been taken to Bio technology Dept of S.R.M University on 31.08.2018 for the program Rariora-2018. The theme for the event was 'God Cells' (Stem cells).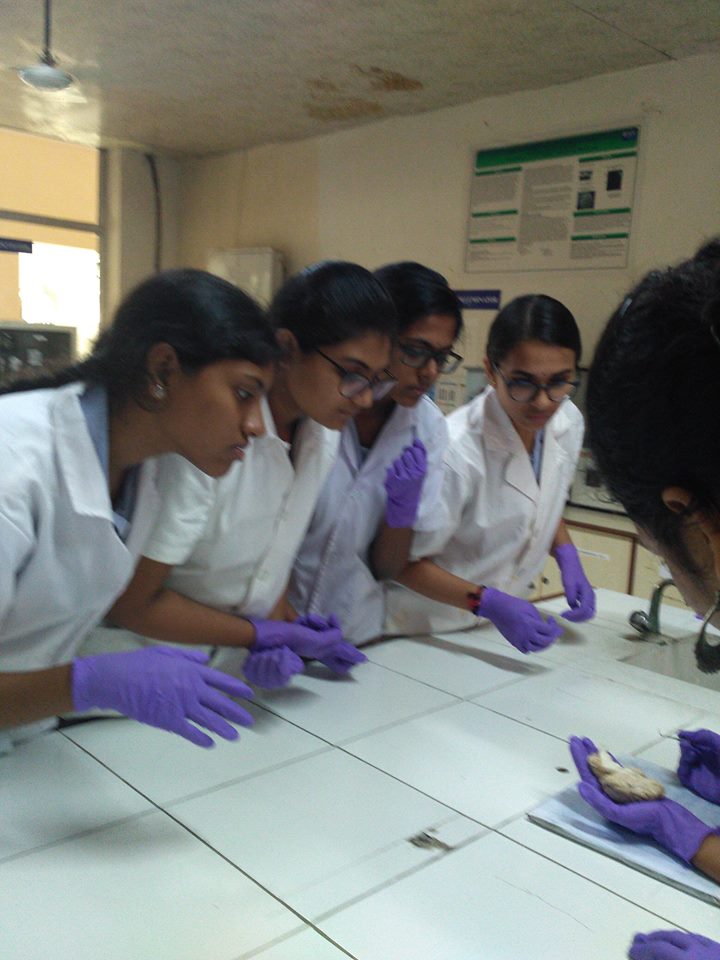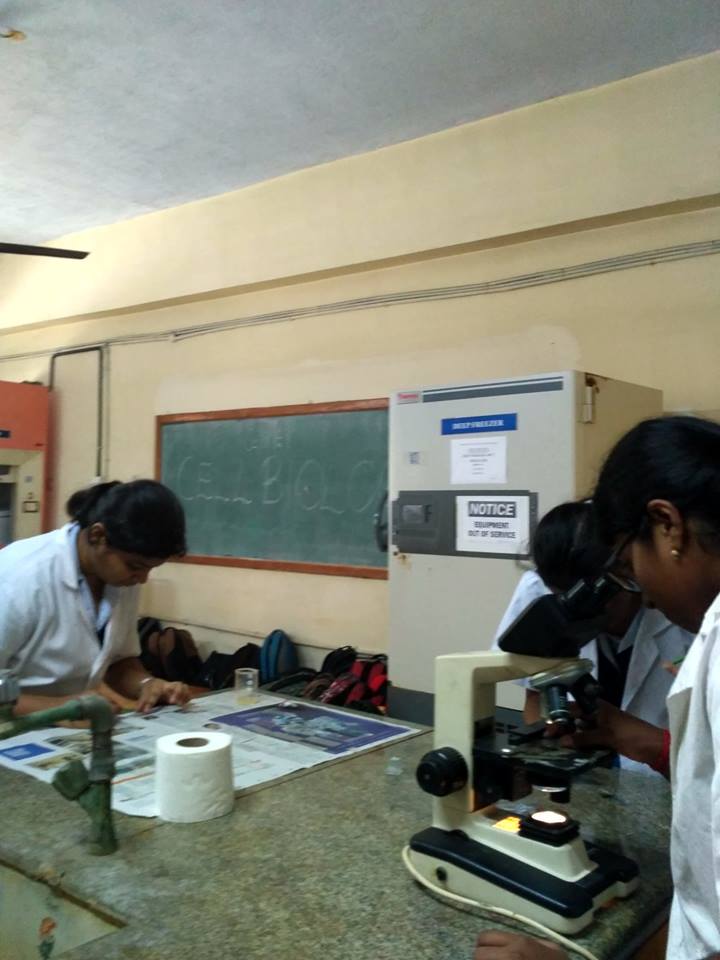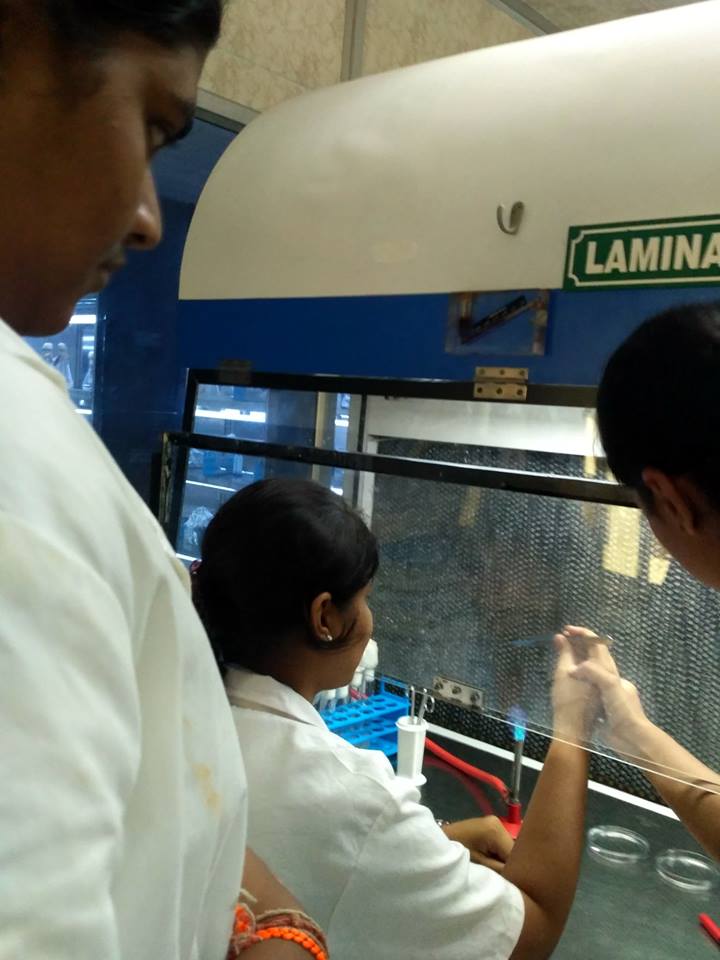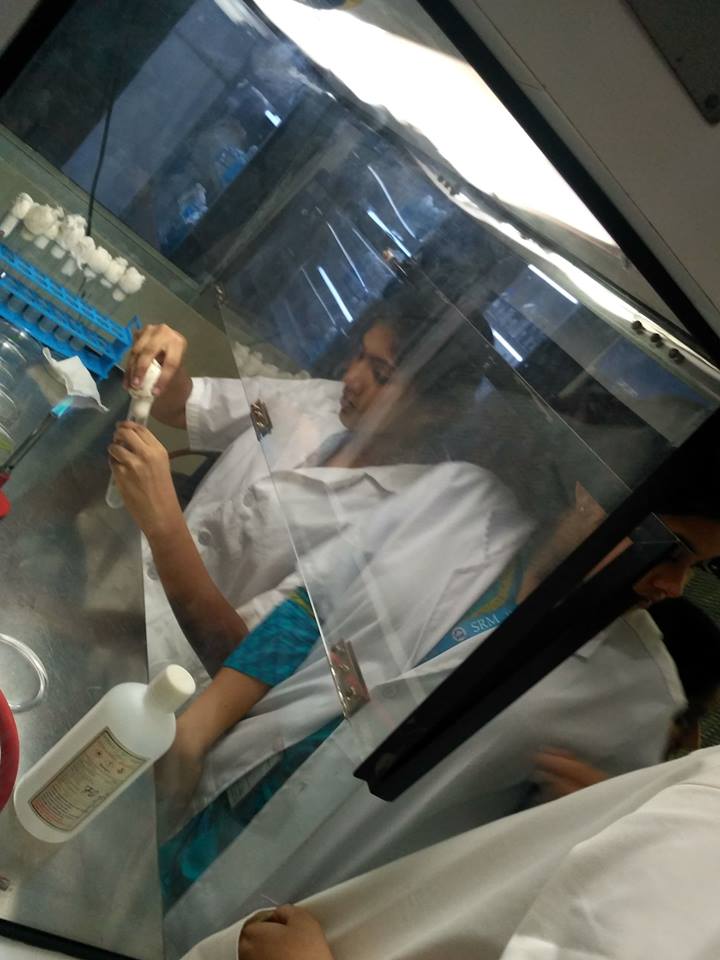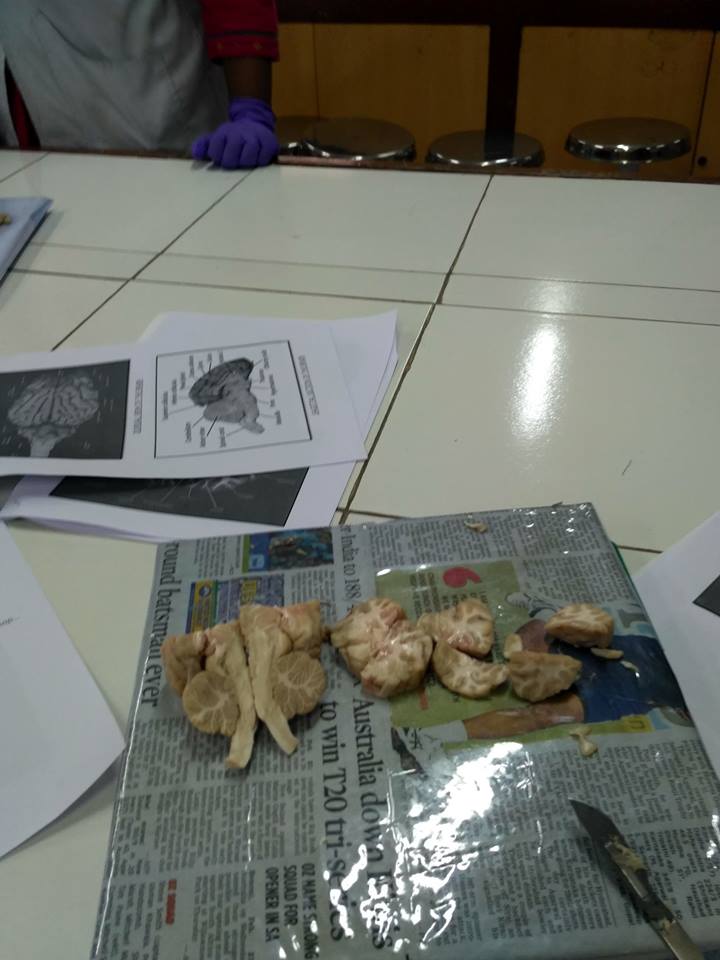 Independence day
Independence day celebrations was held in our school premises on August 15th 2018. The events were presided over by the Chief Guest Dr. S Pandian (Additional commissioner of Income Tax).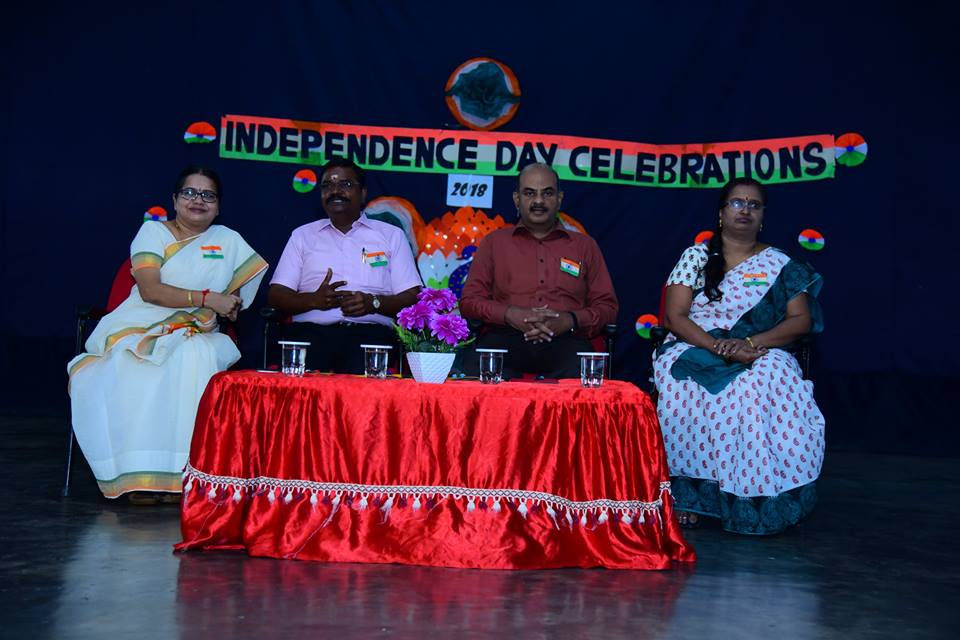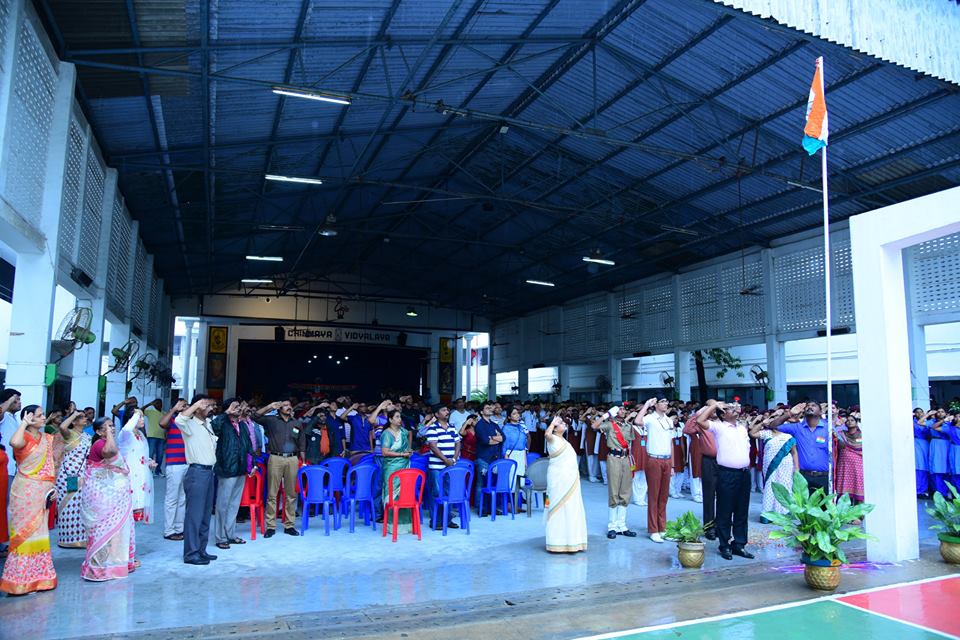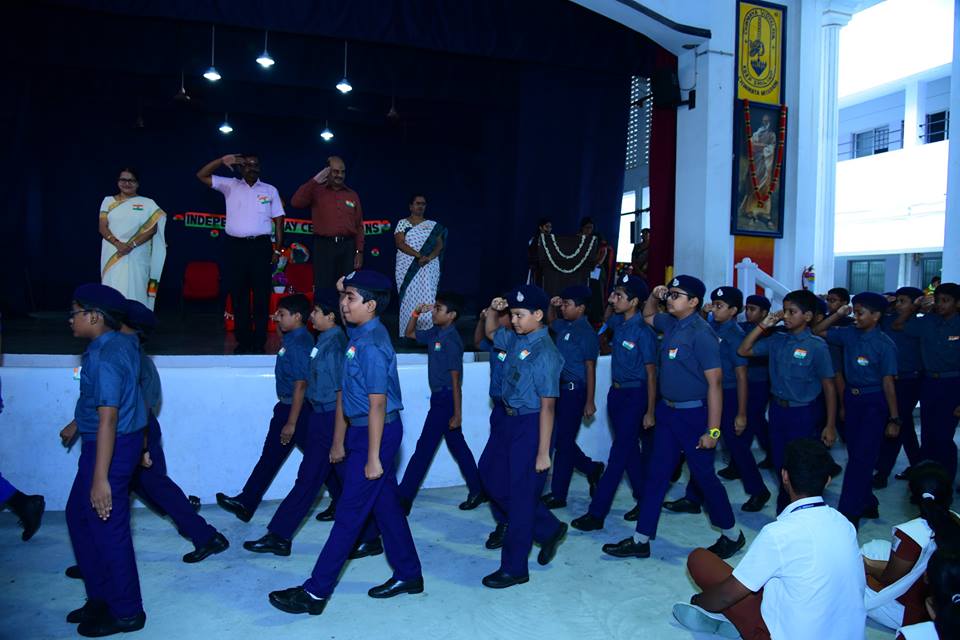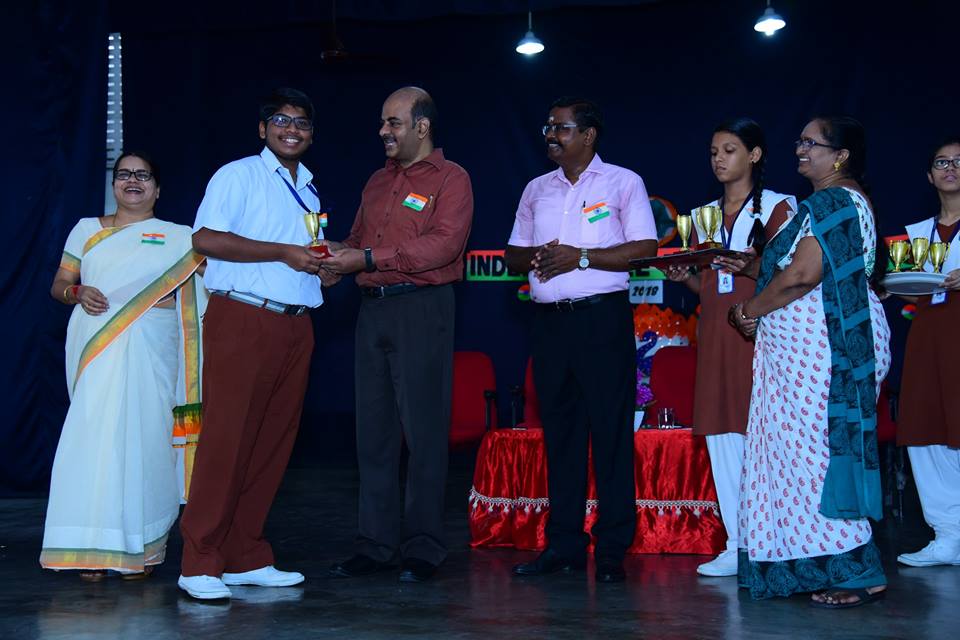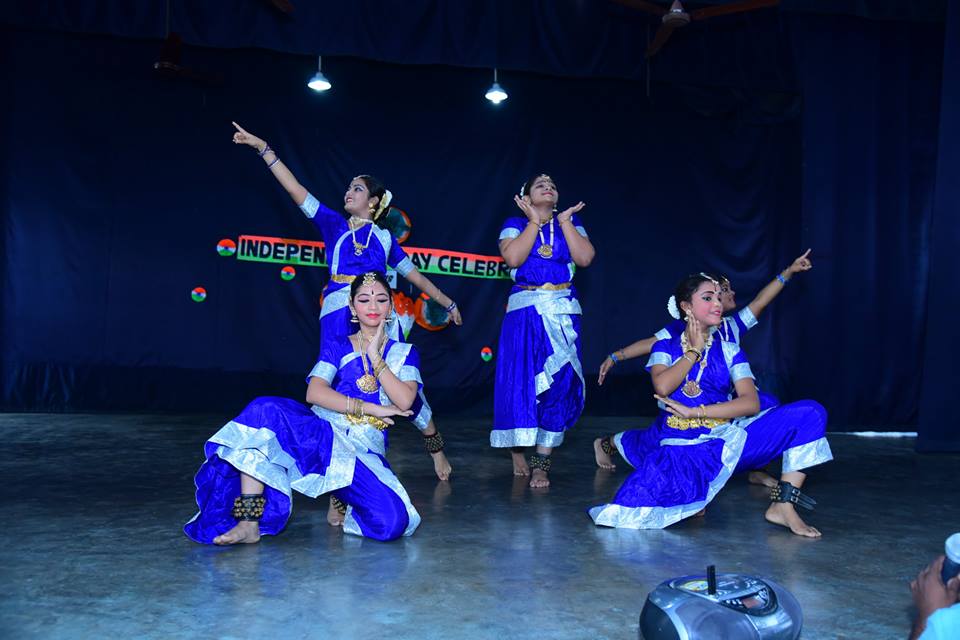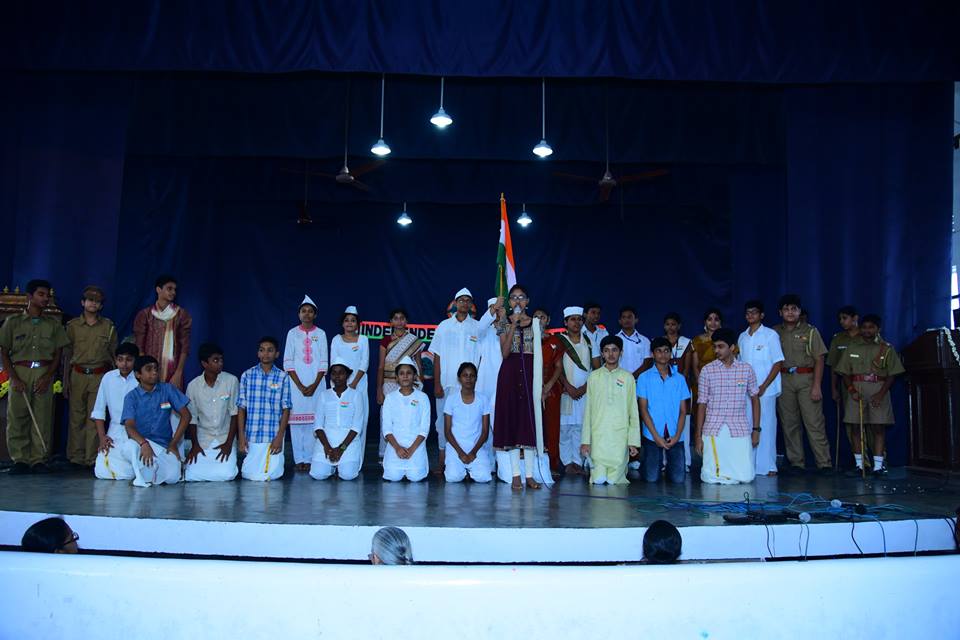 Sports day
The sports day was conducted on 27th August 2018 at the SDAT Jawaharlal Nehru Stadium. Chief guest, Shri. M Janakiraman, Superintendent of customs, (Central Excise & GST). The closing ceremony was graced by the presence of Shri. S. NAVANEETHA KRISHNA PANDIAN, Superintendent of customs, (Central Excise & Service Tax). Students, Parents and teachers actively took part in the events and won prizes.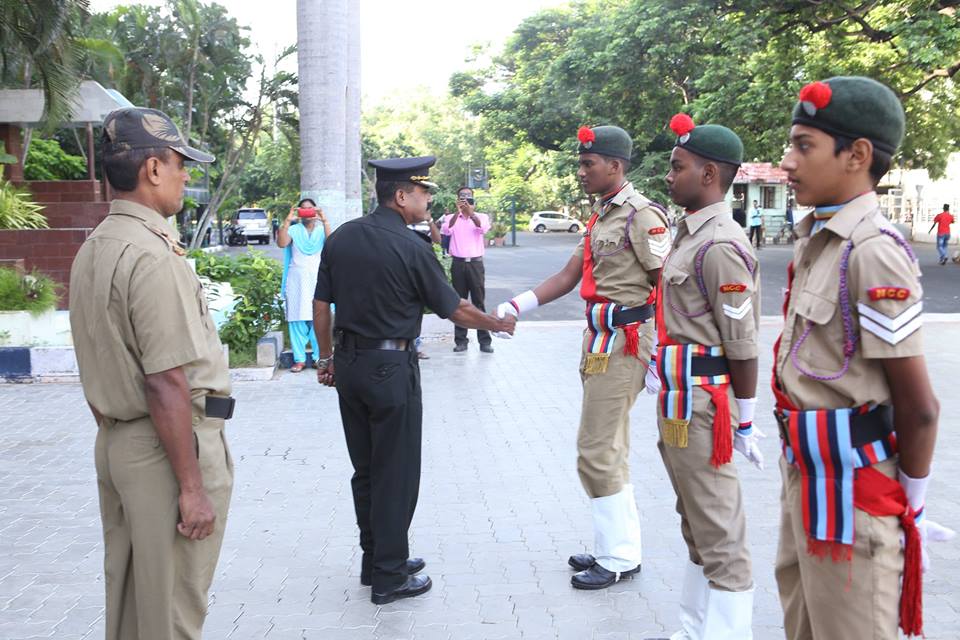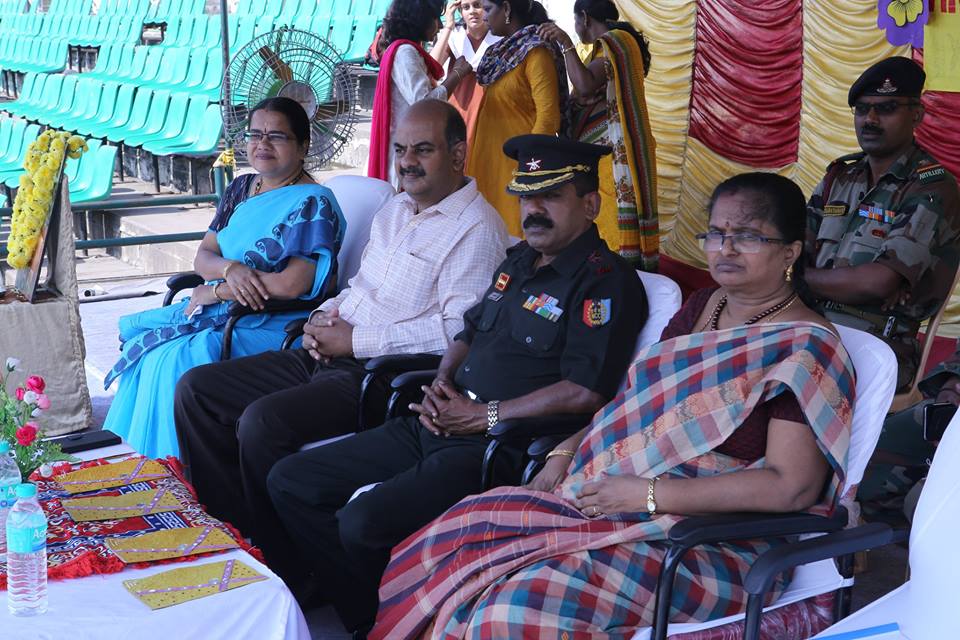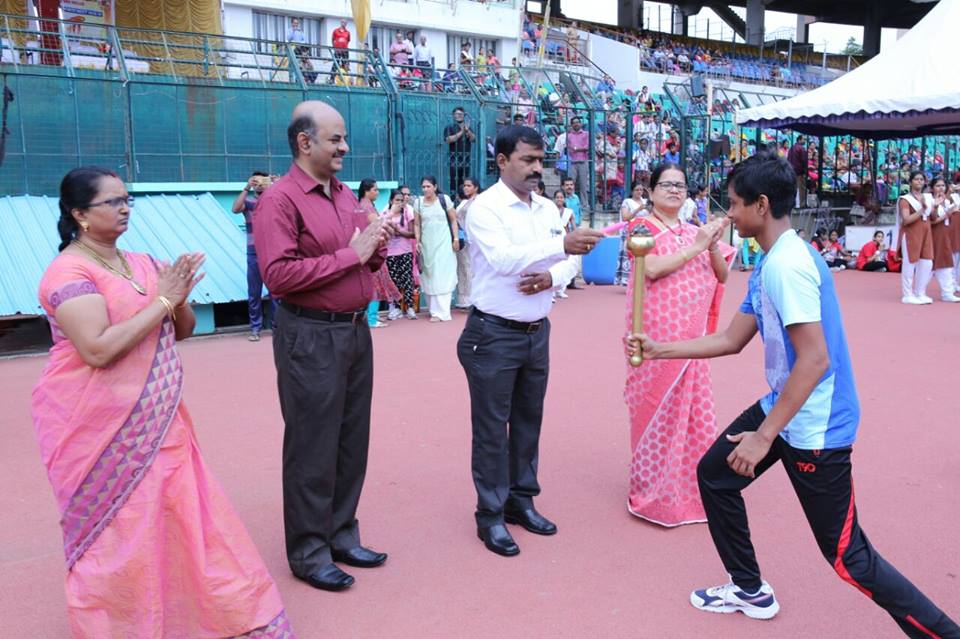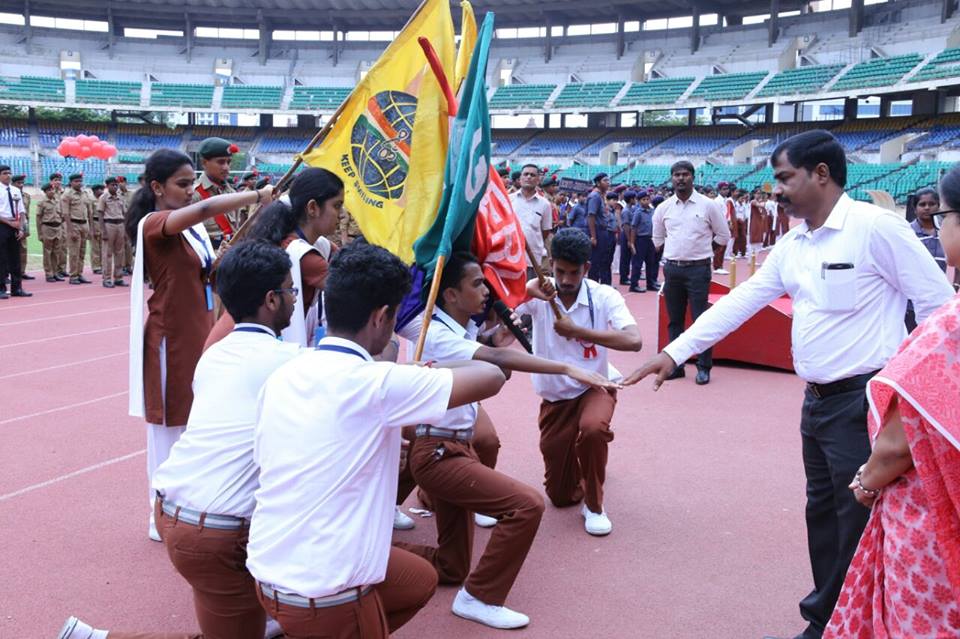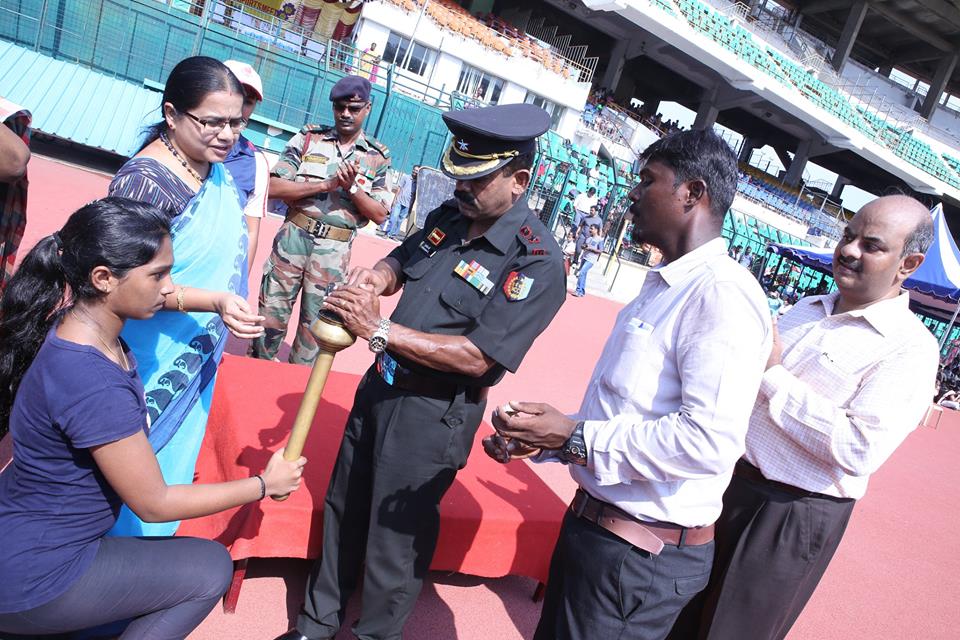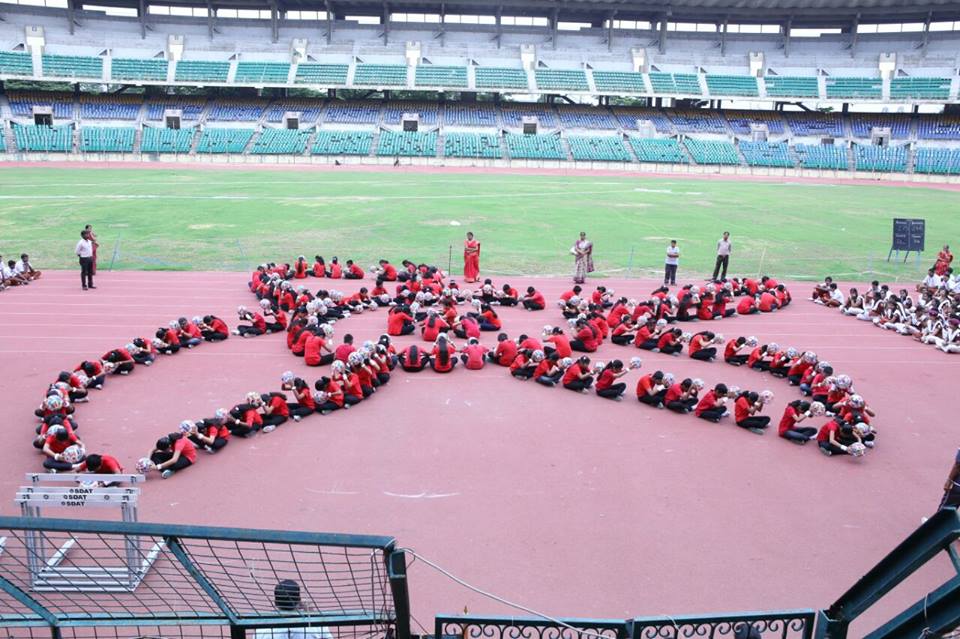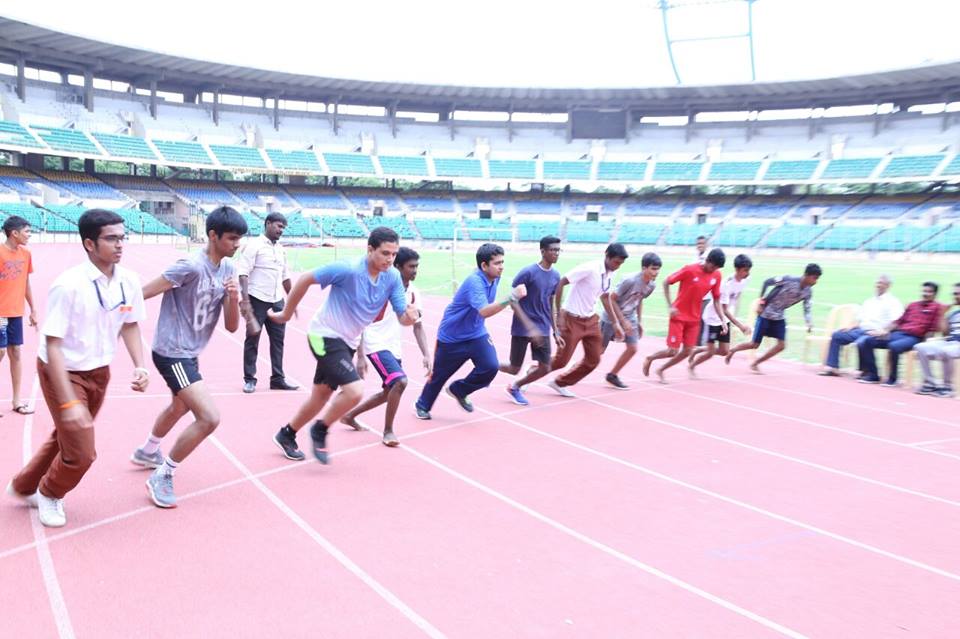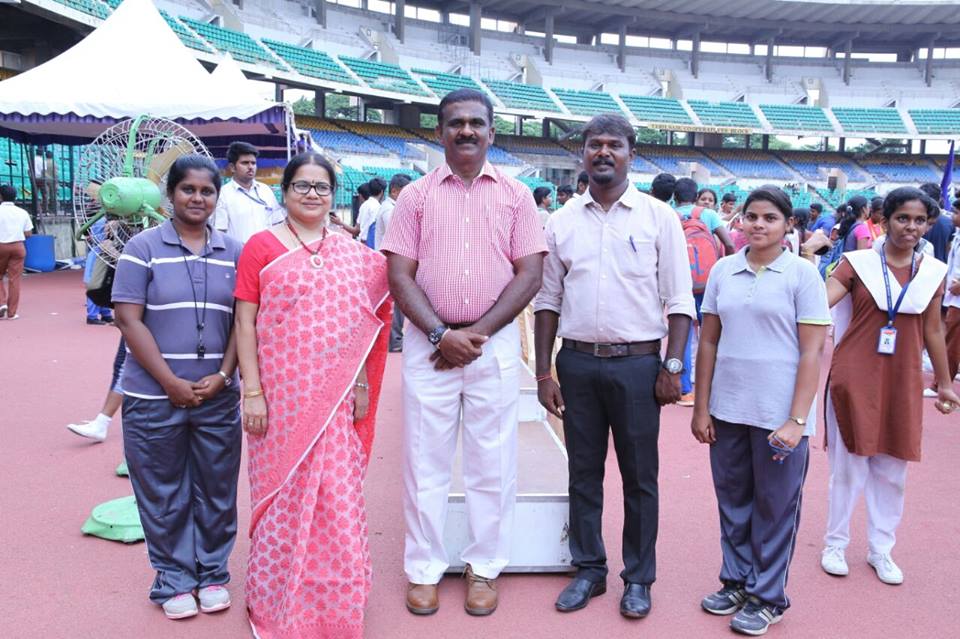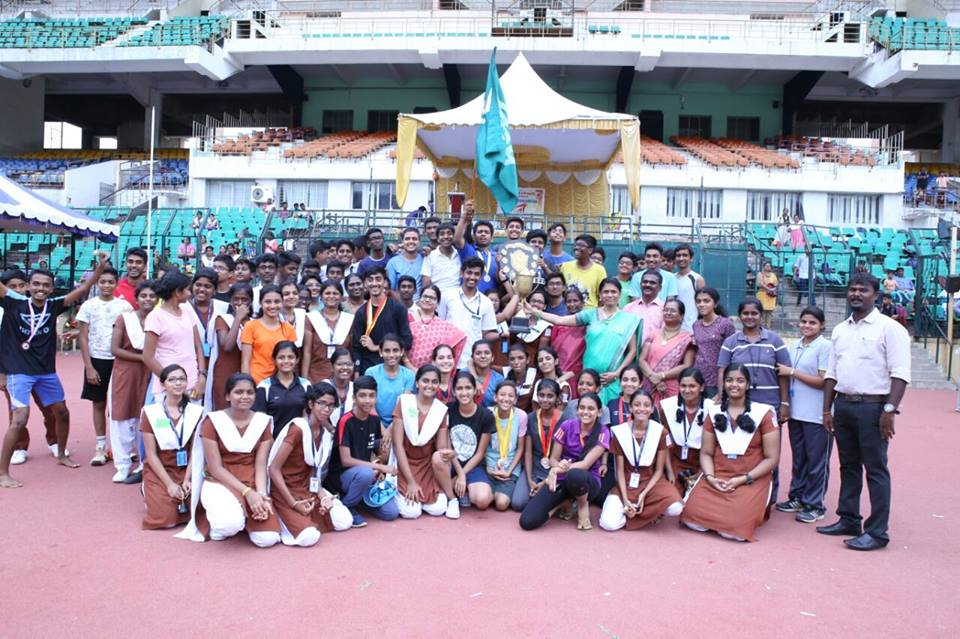 Guru Aradhana day
The students of the Vidyalaya & staff observed the 25th Guru Aradhana day by recalling the greatness of Gurudev and by offering our gratitude to our great teacher. The day began with the paduka puja performed by the students of classes XI & XII. H H Swami Tejomayananda's peace message was read out in the assembly and the 18th chapter of the Bhagawat gita was chanted by the students. H H Swami Mitrananda presided over the various activities performed on stage in connection with the Guru Aradhana day.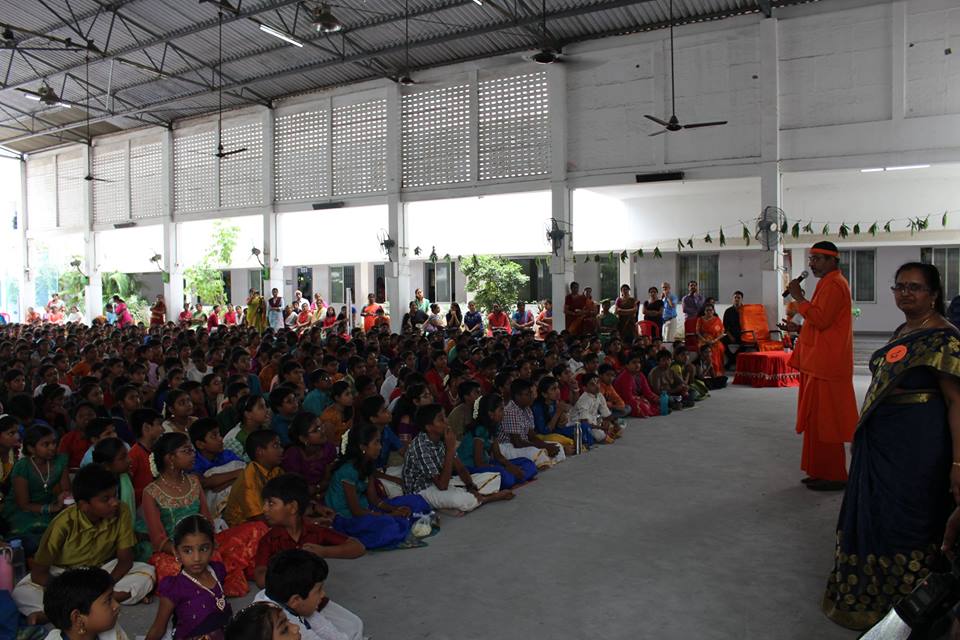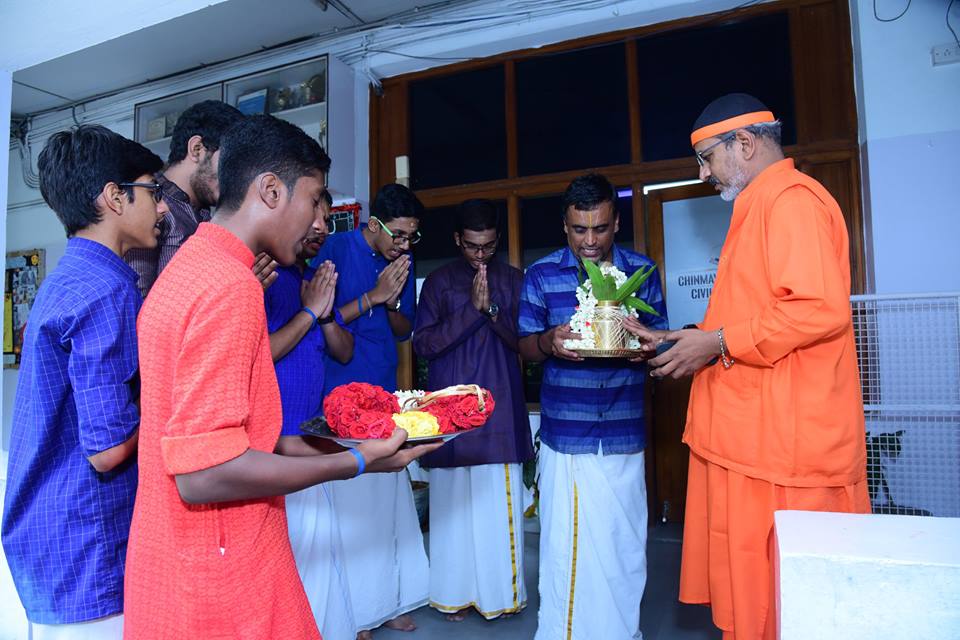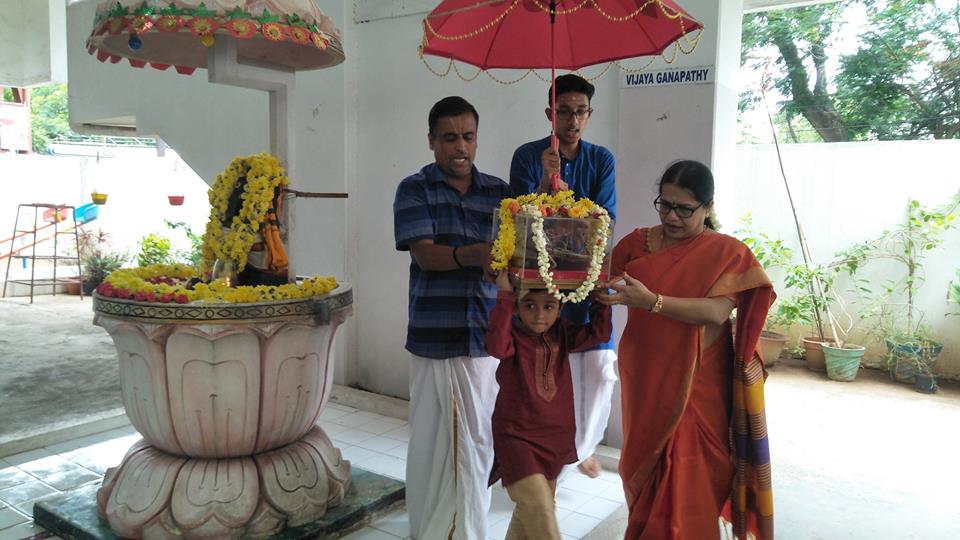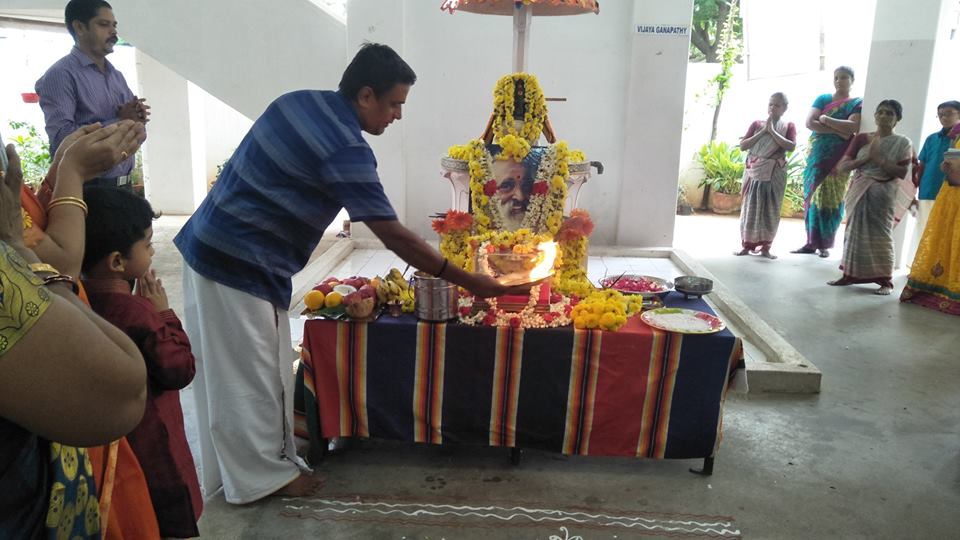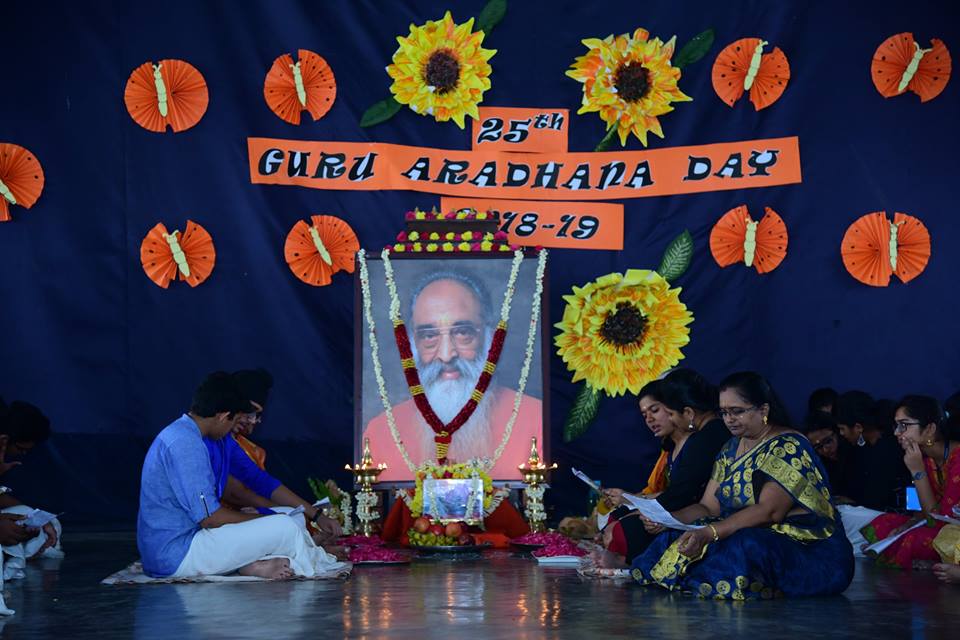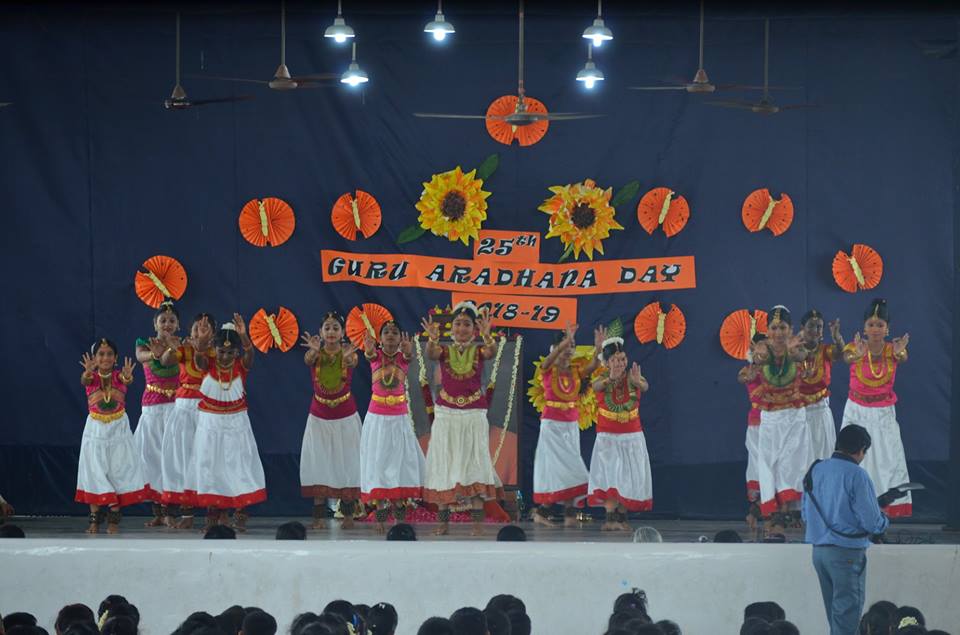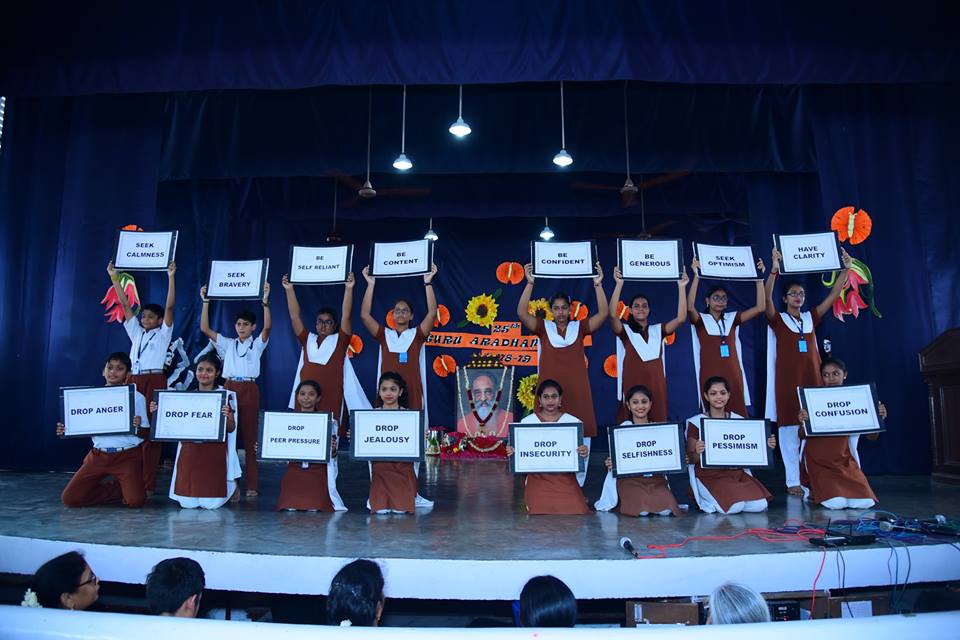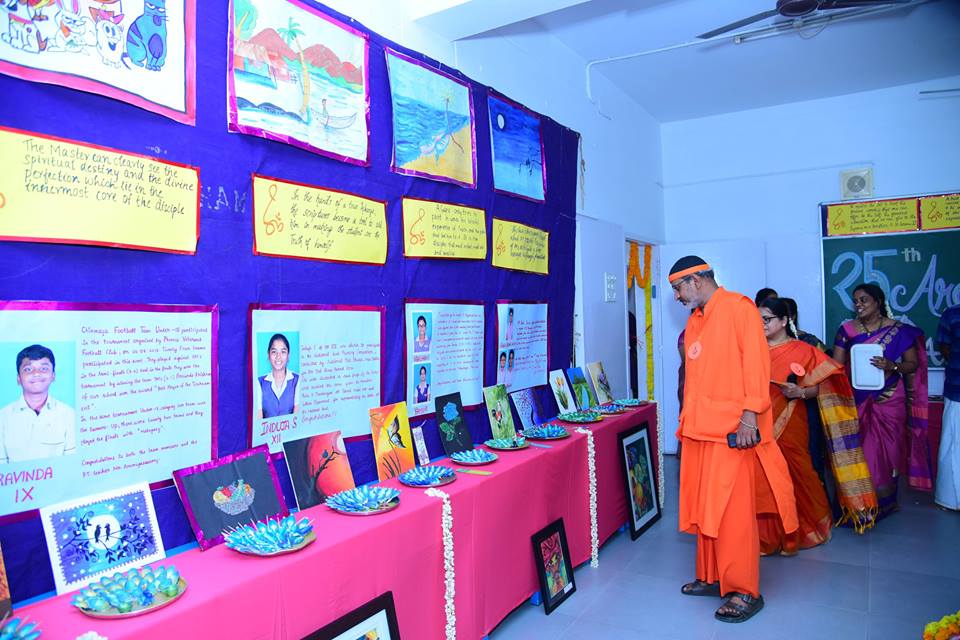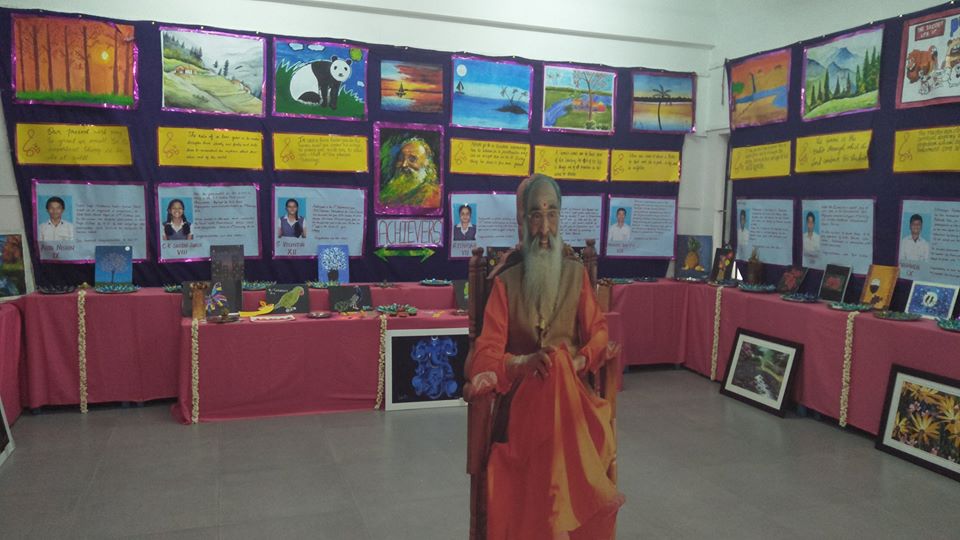 World Population Day
Earth is the only known planet to live, let it be spacious" World Population Day was observed on 31st July in our school, as an initiative to create awareness on the burning issue of over population. A skit was presented by the students of Class XI- C in which the problems faced by the society due to overpopulation and their possible solutions were depicted.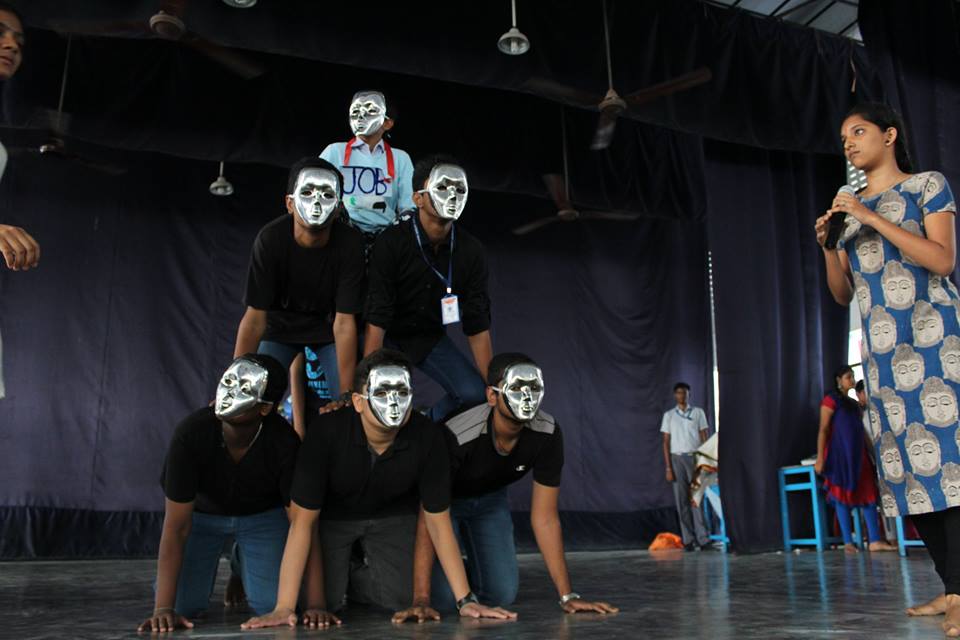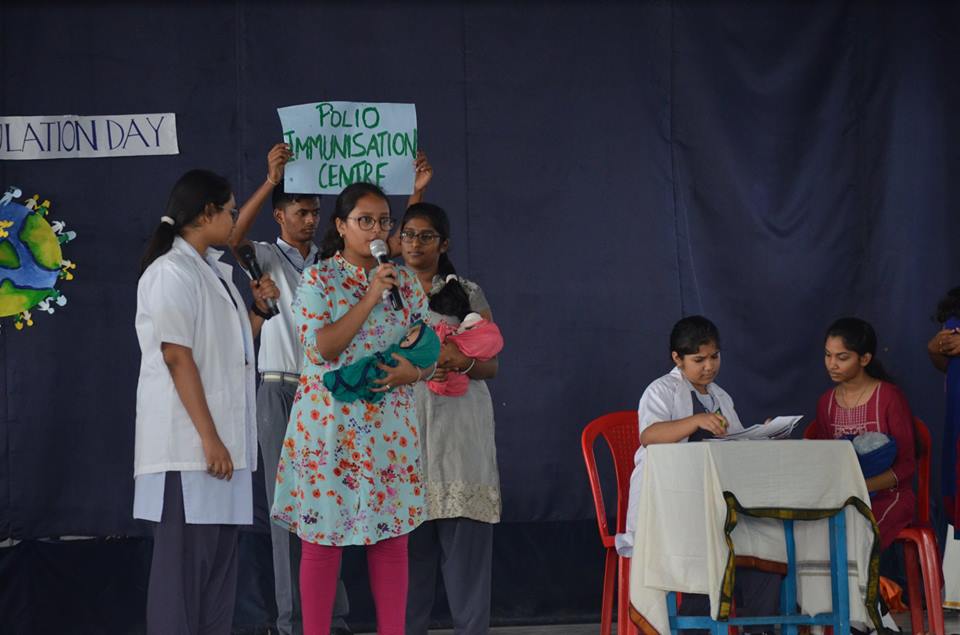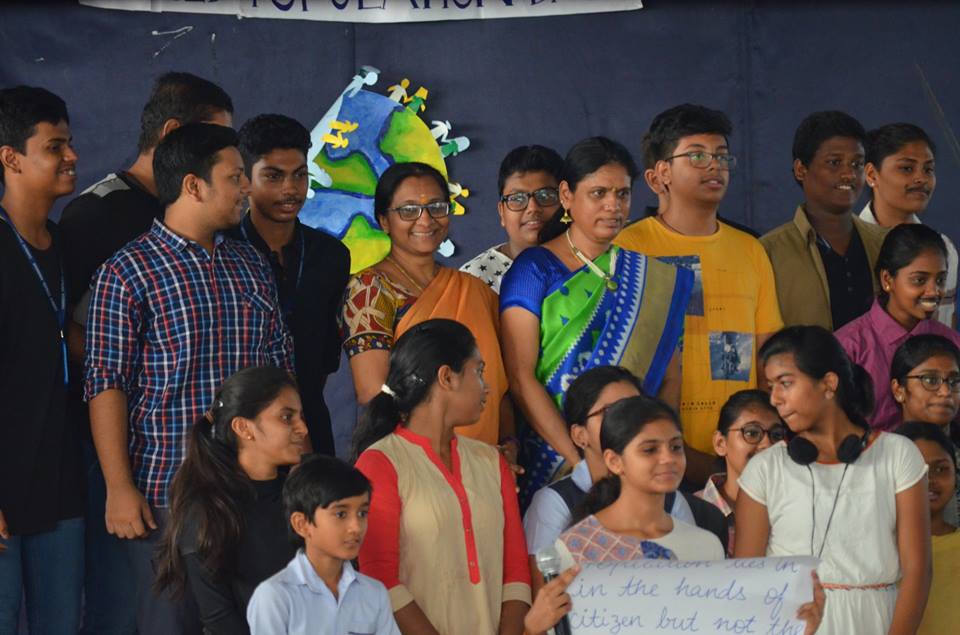 Guru Purnima day
Guru Purnima day was celebrated at our Vidyalaya on 27.7.2018 to remember the great Guru Veda Vyasa. The programme started with a prayer song, our Sanskrit teacher chanted Vyasa ashtothram, children chanted Guru stotram and Kruthagnatha written by our Guruji. Students from std III, IV and V presented a skit on the life history of vyasa. Special CCA activities like Elocution and essay writing were done for the primary classes on the topic "Parents as your Guru". Middle school students did a collage on the topic "Guru Parampara".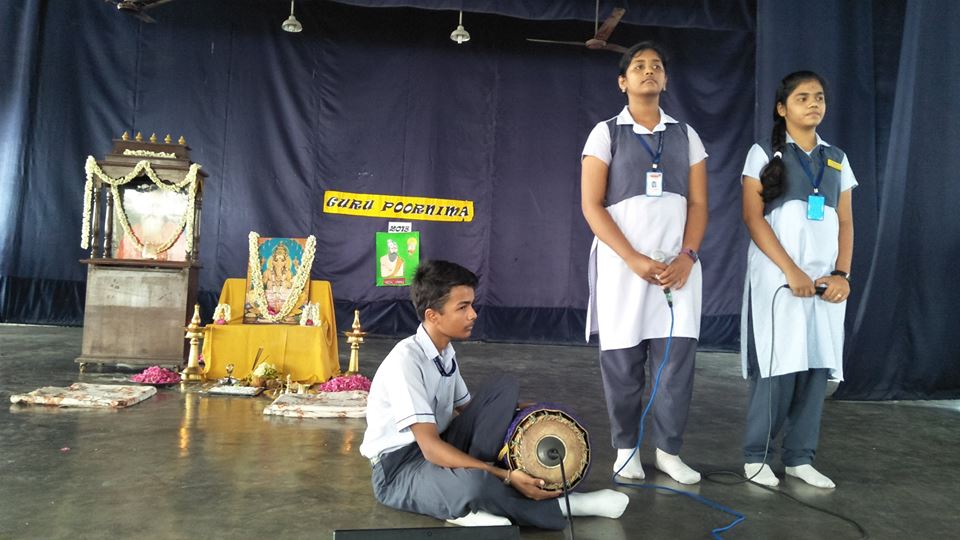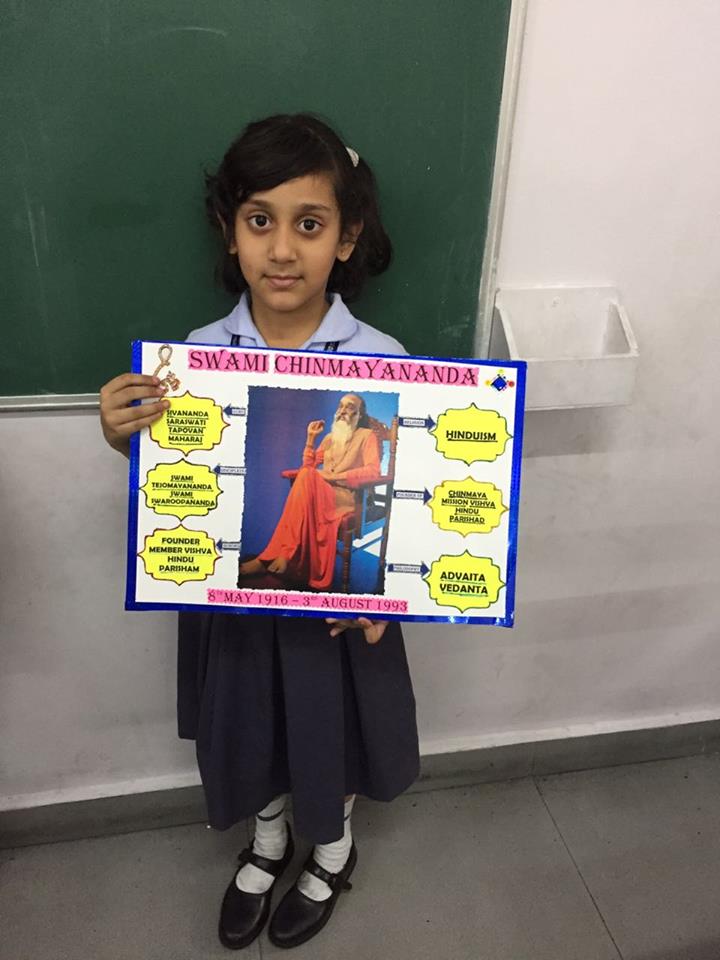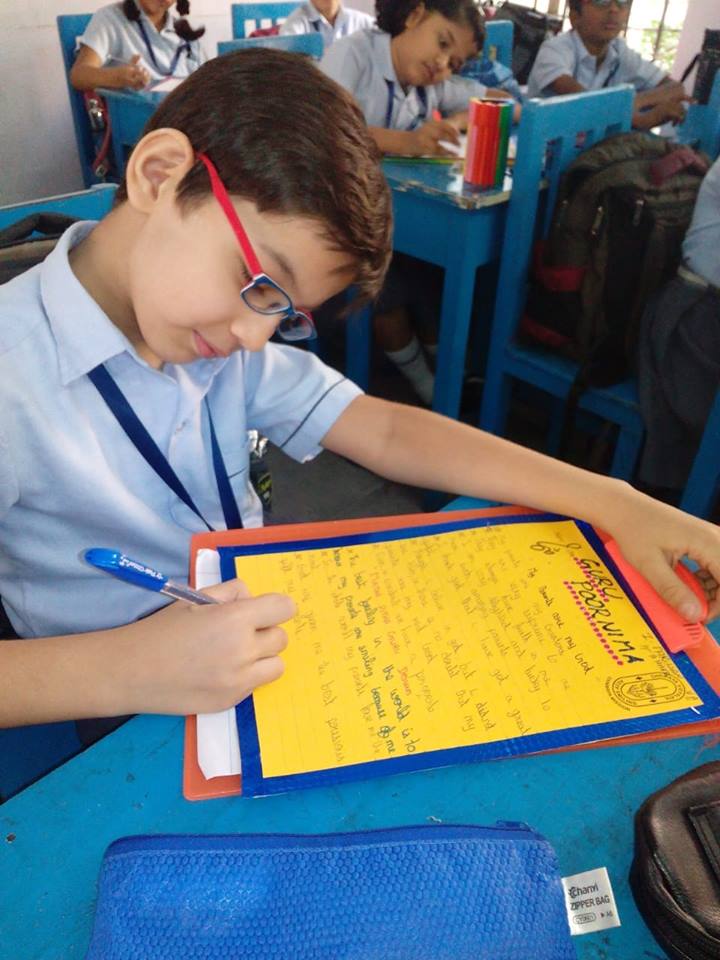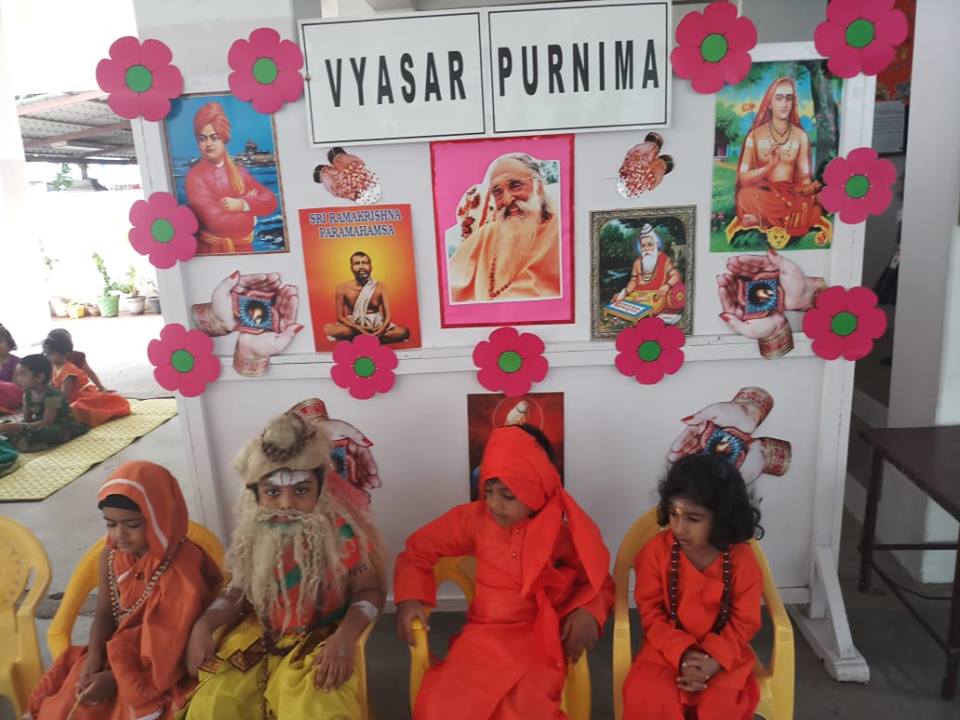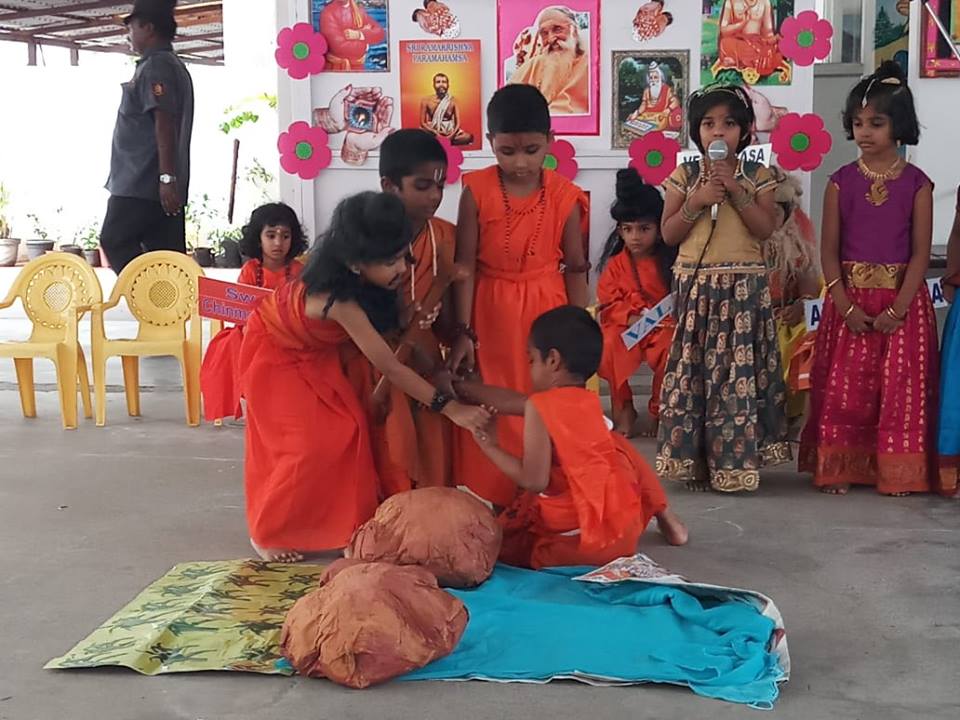 Environmental
Environmental protection by seva students The students of class VIII as a part of their seva project, took part in a rally on 5th July 2018 to save water. Various activities were conducted in connection with Vanmahotsav week which was observed from 1st July to 5th July. The students became aware of the importance of protecting and preserving the environment for a better living and create a better society. The students of class VII & VIII planted saplings in the school campus and also distributed saplings in the neighbourhood.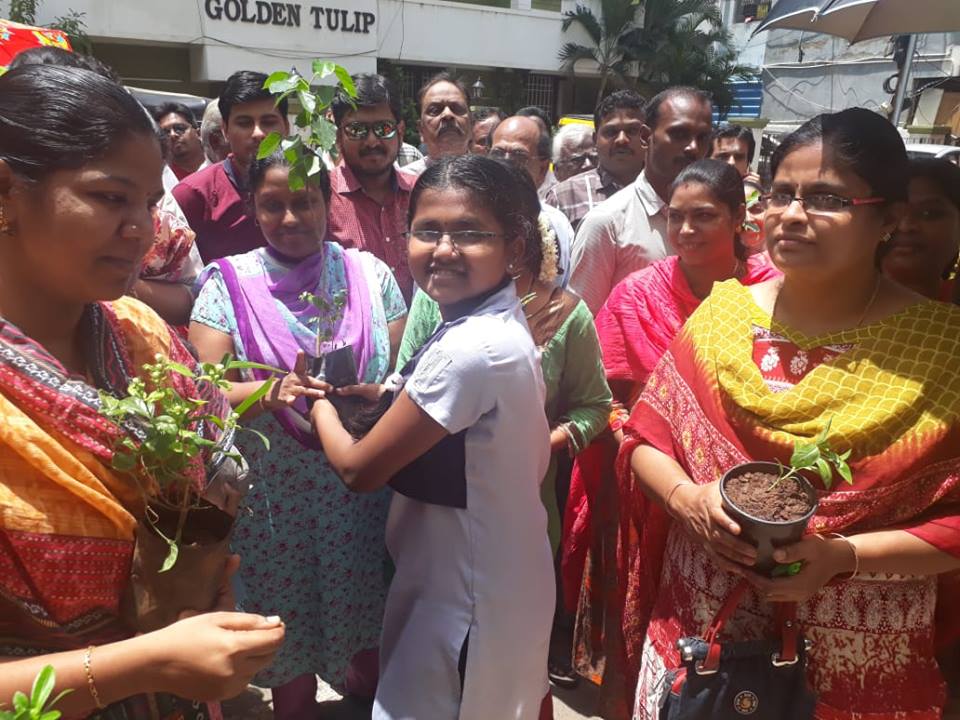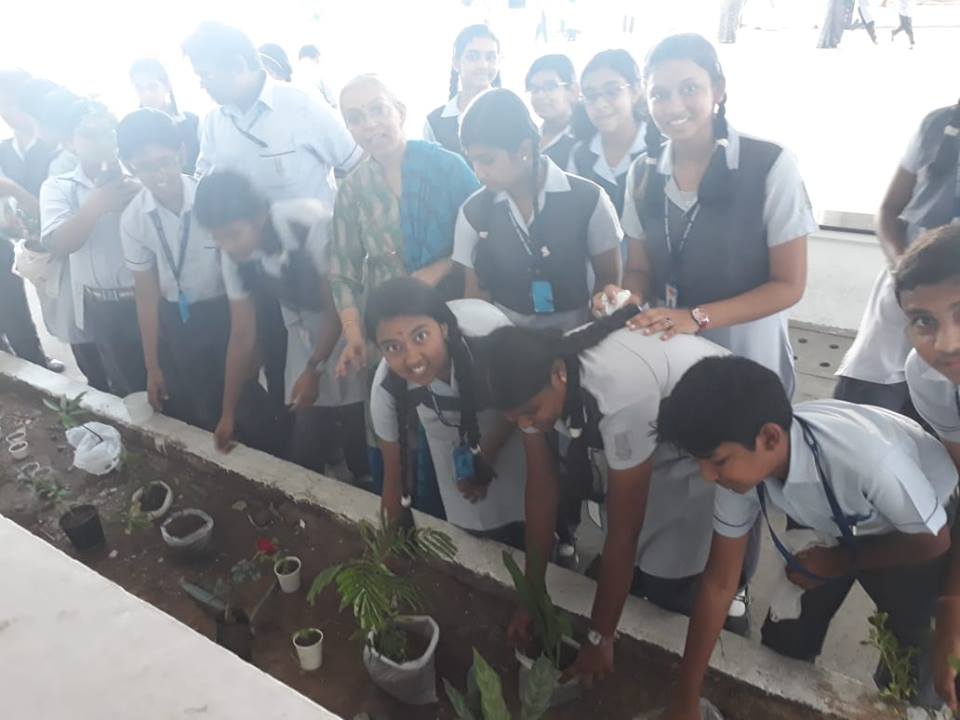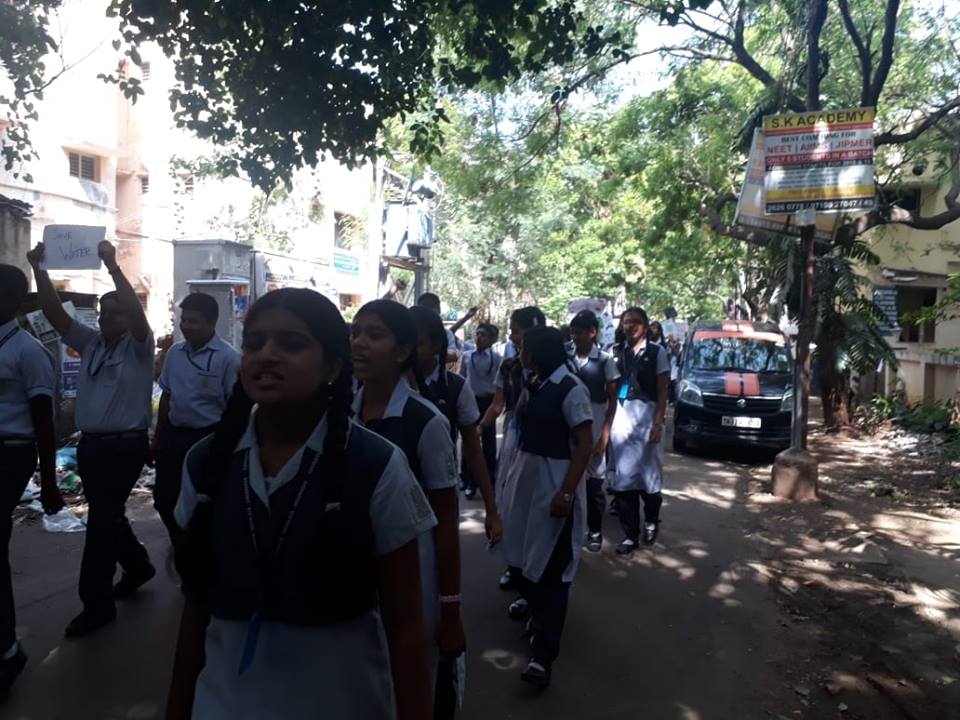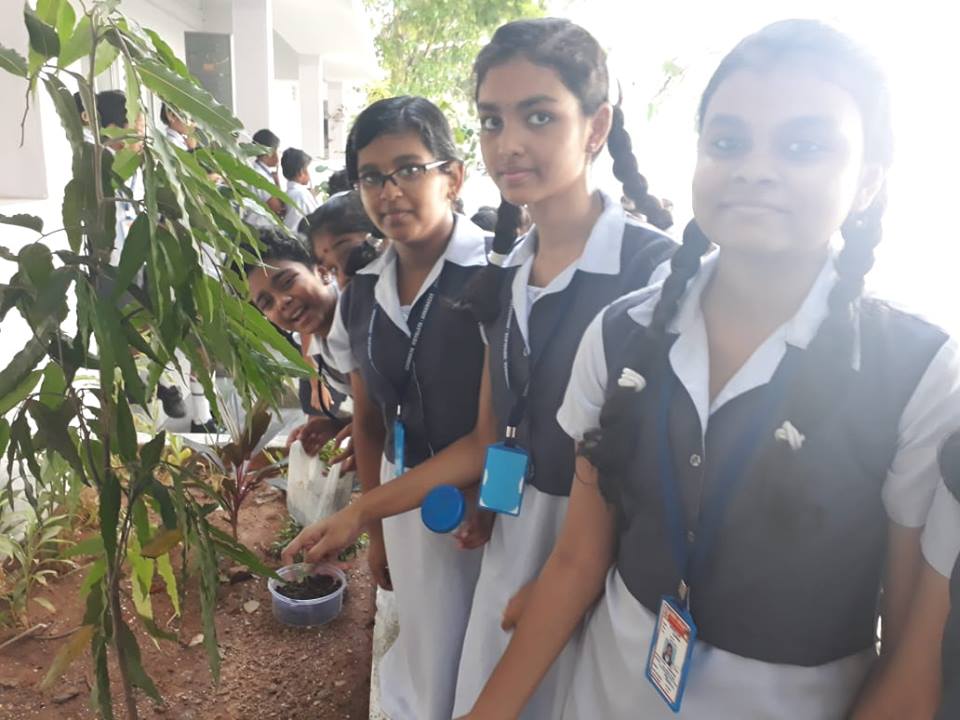 kabaddi
Indian kabaddi Team Captain & Tamil Thalaivas captain (Pro-kabadi) Mr. Ajay Thakur visited our school on 10.7.2018. Children were very much thrilled to see the cool & humble captain who has fetched 4 gold medals for India. He interacted with the students and taught few techniques & tactics for the junior boys and girls team. Children came to know about a star player and his excellence. They also came to know about the game "Kabaddi" and its importance through out the country. Children are highly motivated to participate in the higher level of tournaments.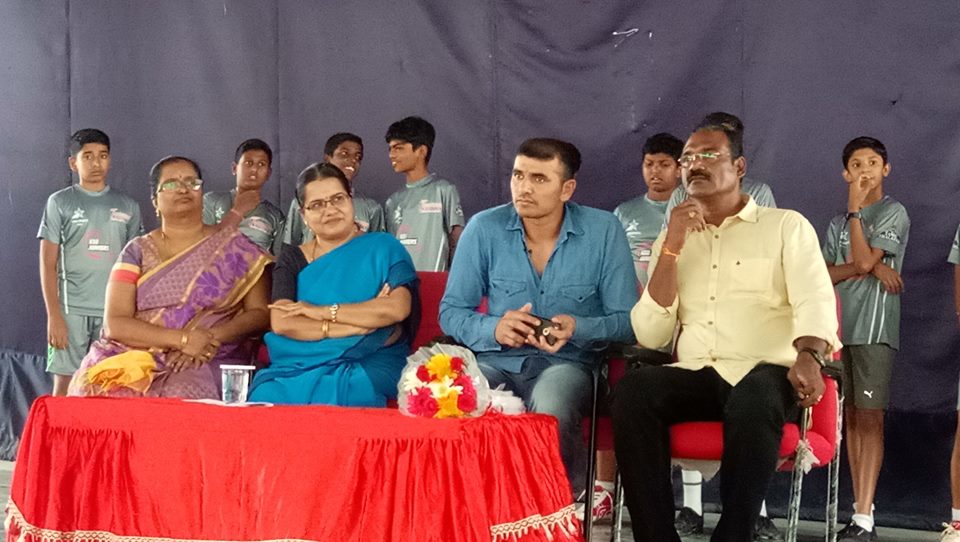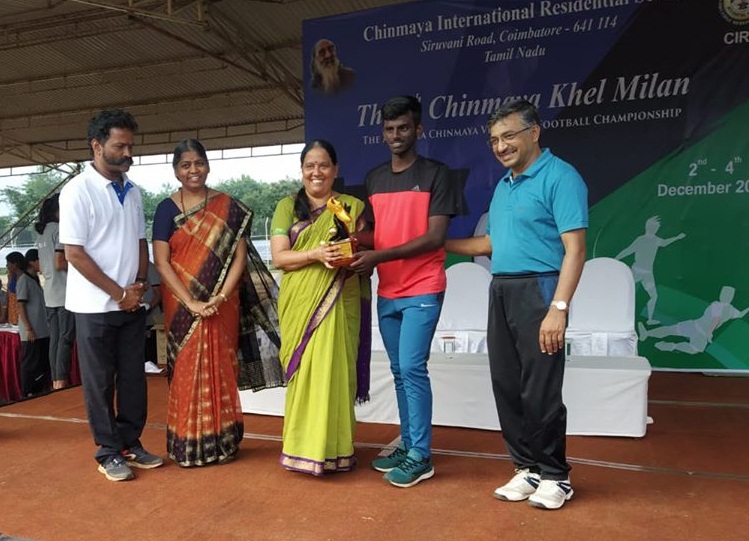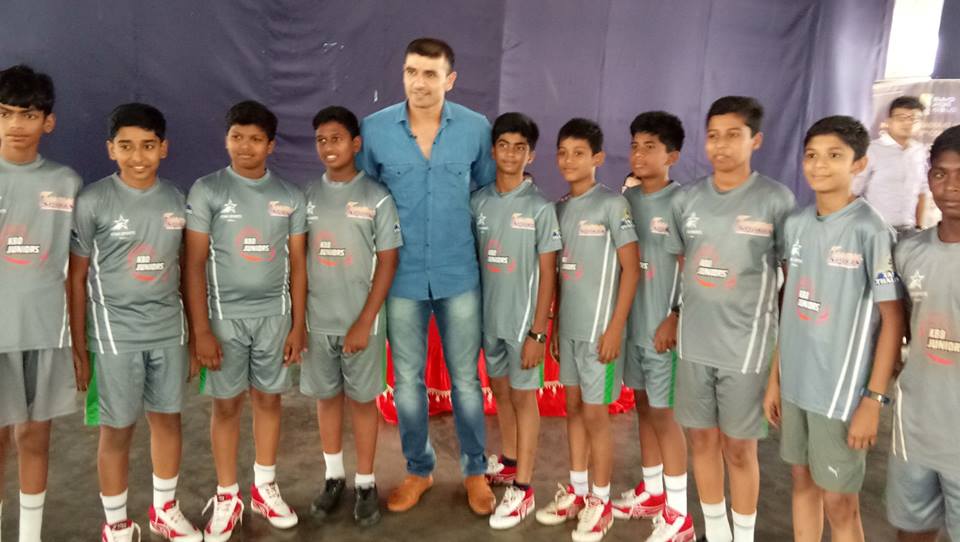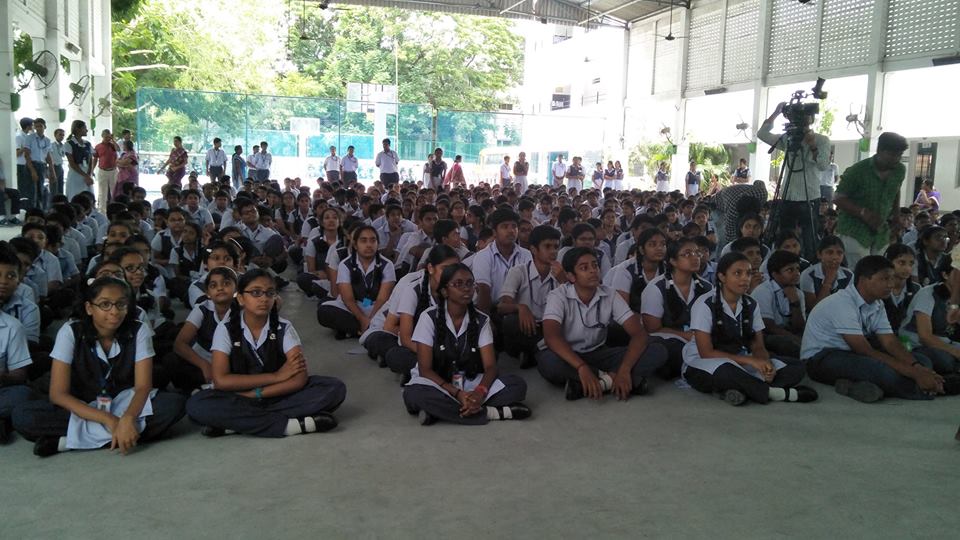 Siddhabari
Siddhabari - It was a trip to be cherished for a life time. Teachers from all over the Chinmaya Vidyalaya were part of the program.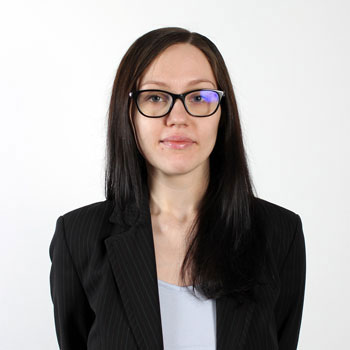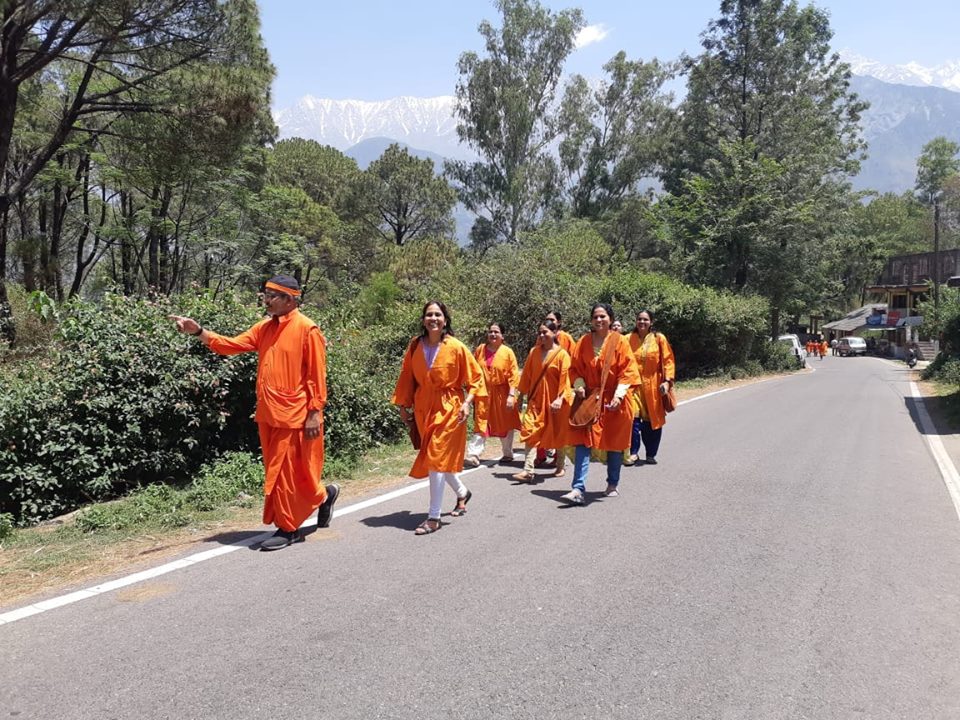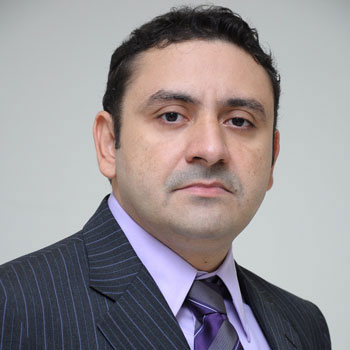 World International Yoga day
World International Yoga day was observed in our Vidyalaya on 21.6.2018 at 6.30 a.m. Chief guest for the event was Shri M Narendra Founder Shiva Yoga Kendra . He emphasised on doing yoga to maintain the healthy body & mind. Yoga Teacher Demonstrated the steps in doing the yoga and the NCC cadets followed the same. 300 cadets have taken part in the above mentioned event. Cadets from Chinmaya Vidyalaya, Anna Nagar, DAV school Mogappair, Government higher secondary school Villivakkam, Sethubaskara higher secondary school Ambattur and Vel tech Engineering College Avadi were the participants on this great event. The entire team performing yoga in the early morning was cynosure to the audience and was very effective. Students also promised to do the yoga regularly after the yoga day.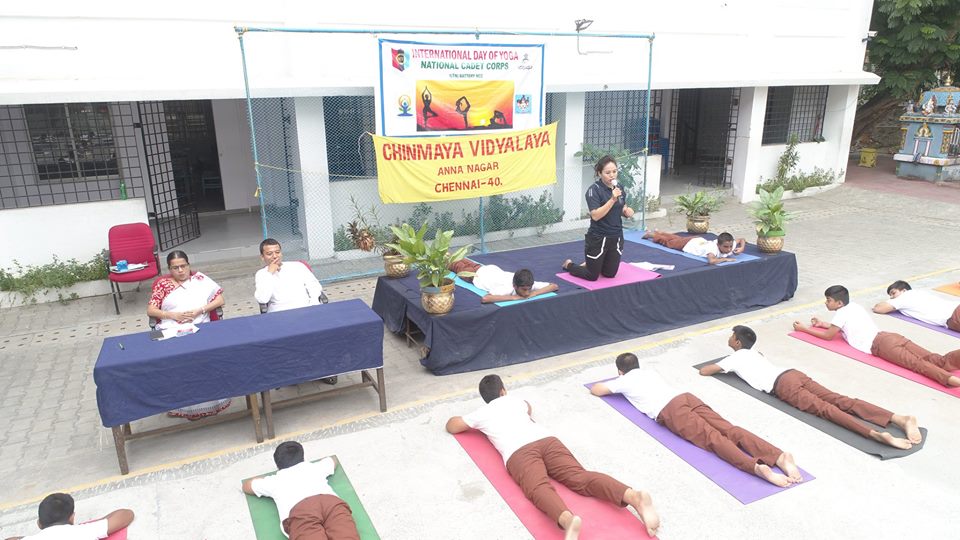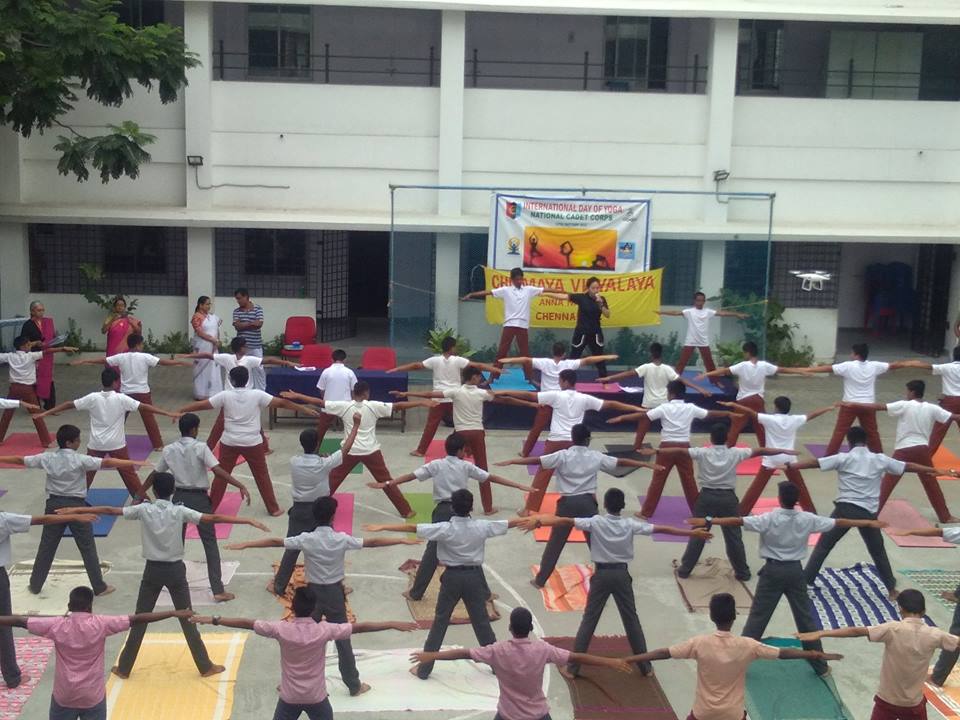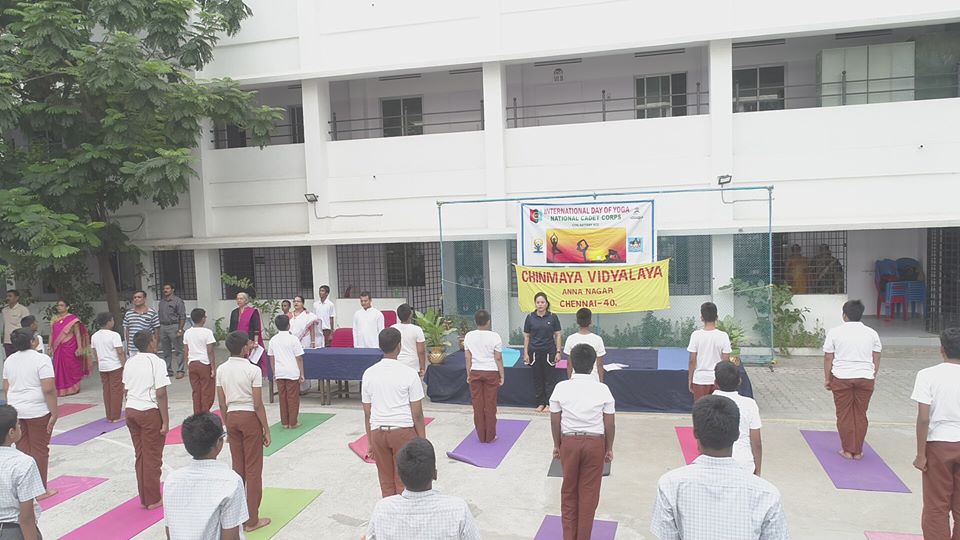 Investiture Ceremony
The Investiture Ceremony of the student Council members was held on 21st June 2018 at the school auditorium. The Chief Guest for the function was Shri. R. Suryakumar, Hon.Correspondent, Chinmaya Vidyalaya, Anna Nagar.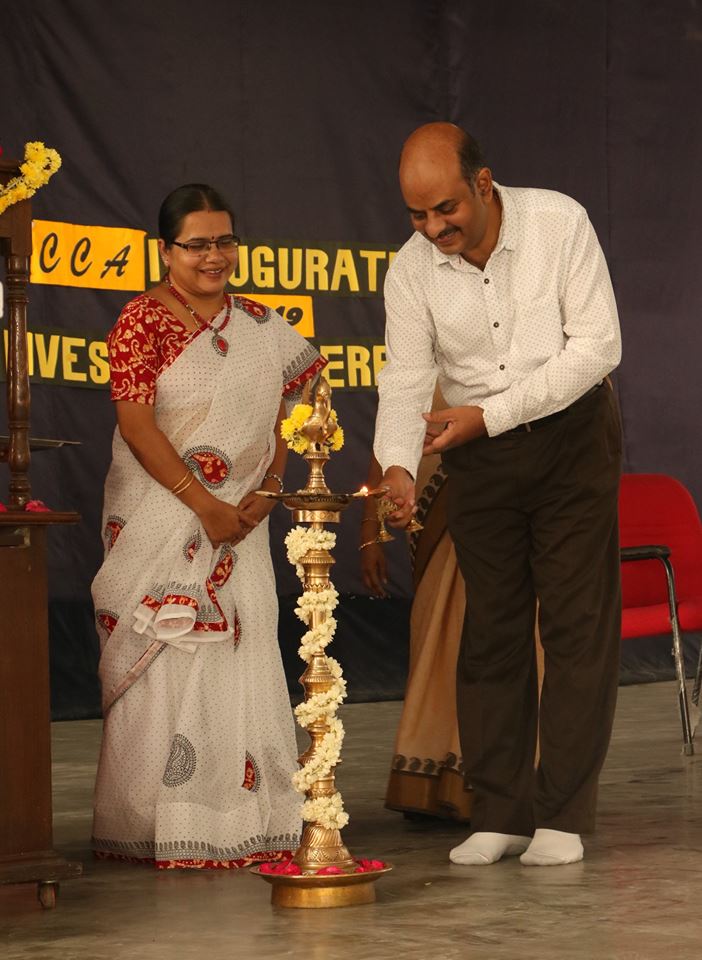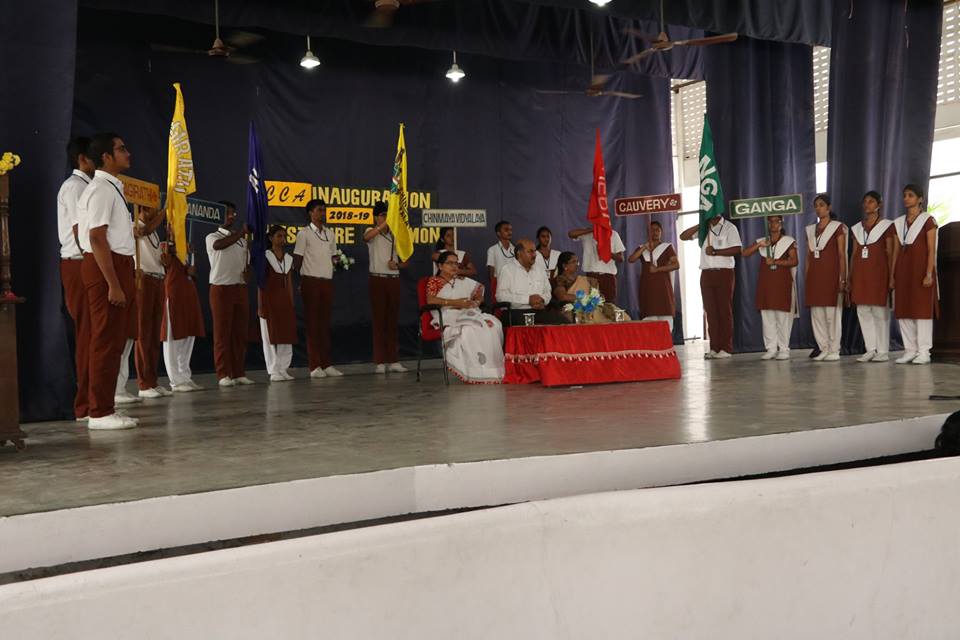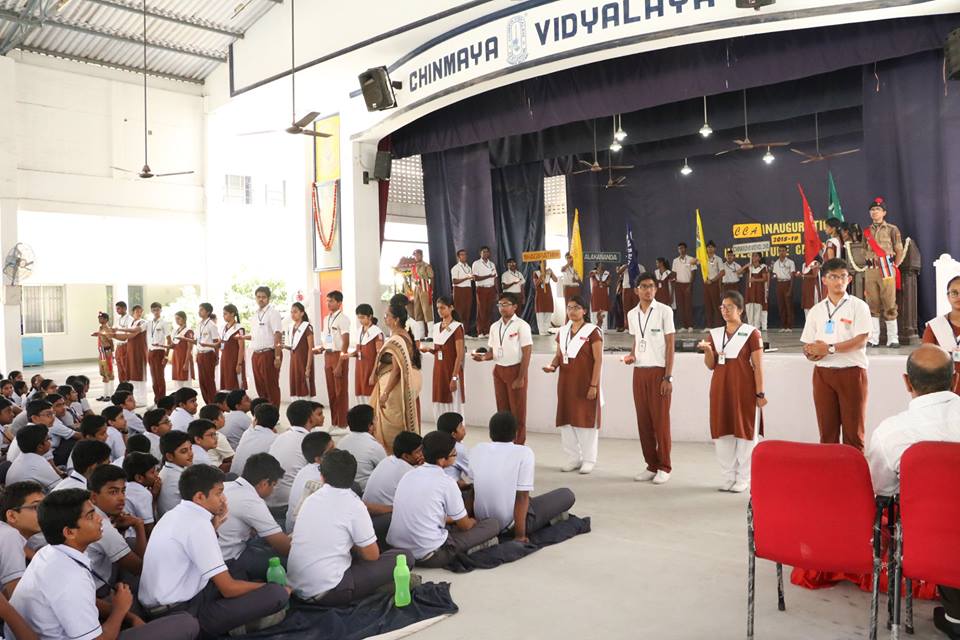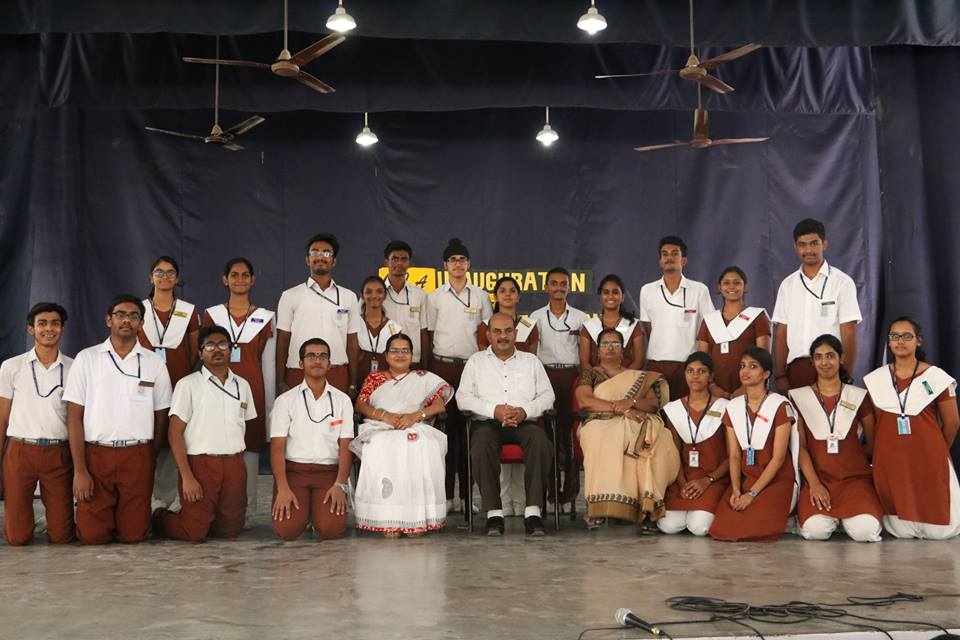 Microsoft Innovative
Our teachers Mrs. Latha.T, Mrs. Devi Senthilkumar, Mrs. Renuka Krishnakumar and Mrs. T. Hemamalini attended 'Microsoft Innovative Education Experts' (MIEE) Meet in Chennai on March 26th 2018 (Monday) at Mahindra World School, Chengalpet conducted by Microsoft. This meet was offered to all MIE experts in Chennai and the objective was to provide an opportunity to develop professional skills using cutting edge techniques, innovation practices and collaboration in education by MIE Master Trainers and these teachers are excited to be a part of their journey in creating an environment of innovation in education using technology.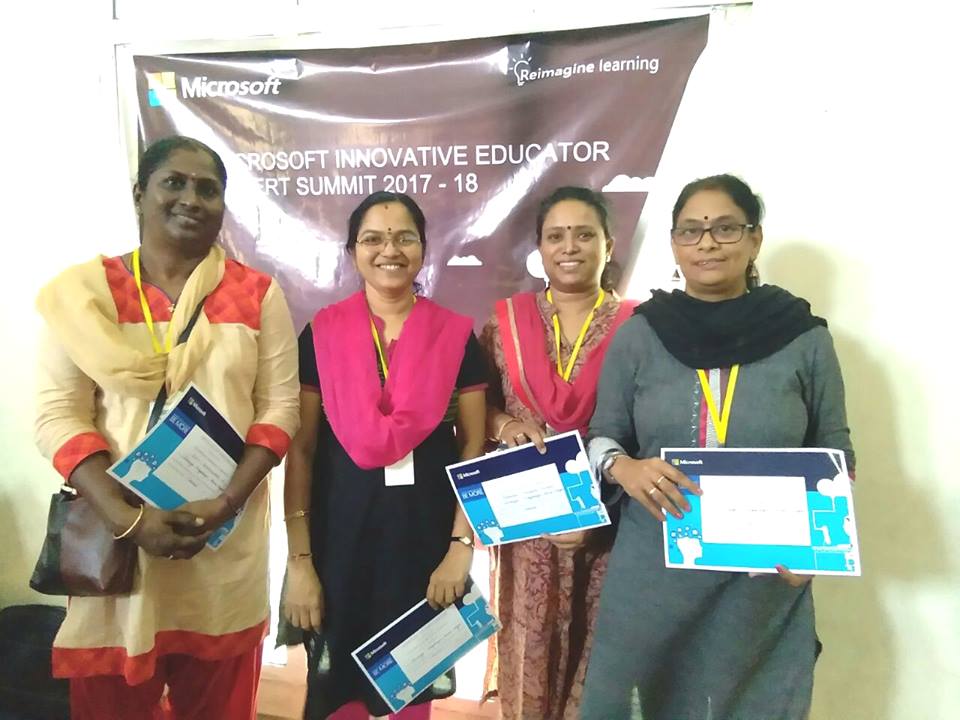 Netritva-VII
Workshop on Quality Vidyalaya leadership "Netritva-VII" was held in the month of May from 10th to 15th 2018 at the Chinmaya Gardens, Coimbatore. Mrs. Usha Joseph and Mrs. S.K. Prameela attended the same. The faculty for the program was Dr. A Senthil Kumaran and Mr. R. Subramanian.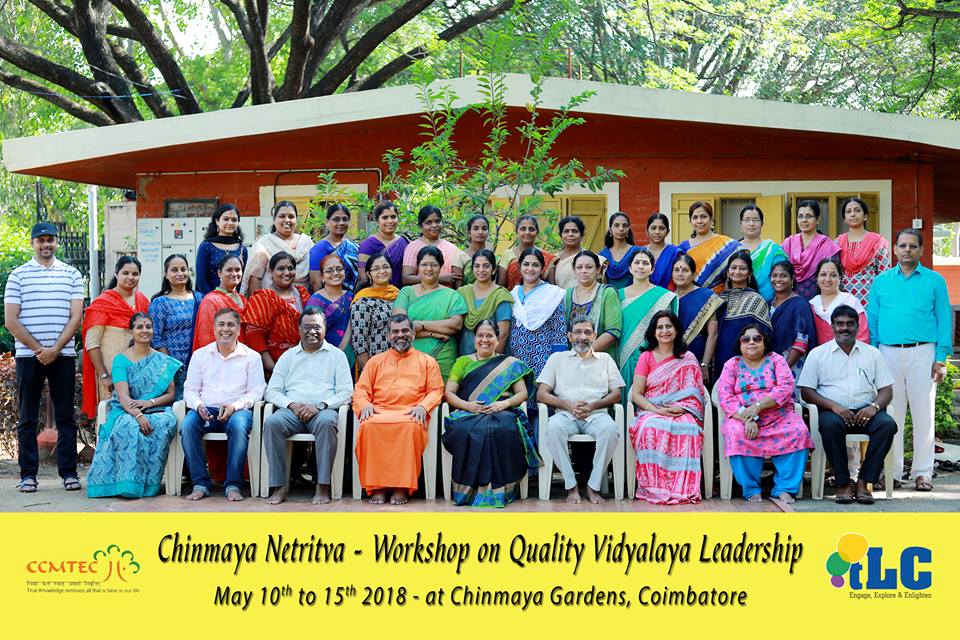 NCC camp
NCC camp for the year 2018 – 19 was held in Satyabama College. The camp was held from 21st to 30th of May. Children from all over Tamil Nadu came to attend this Combined Annual Training Camp.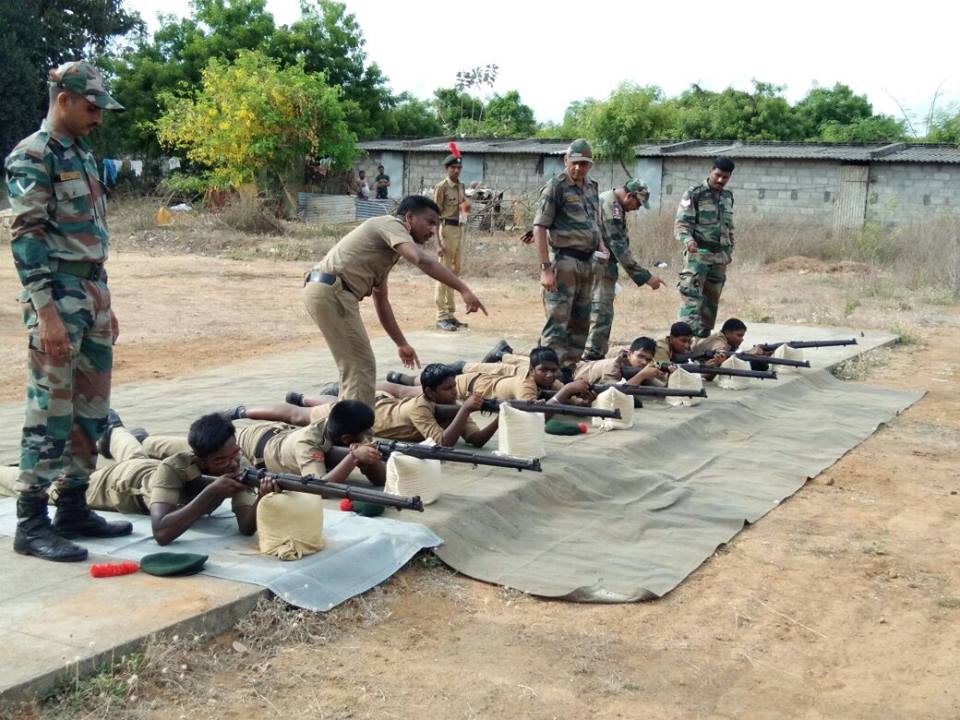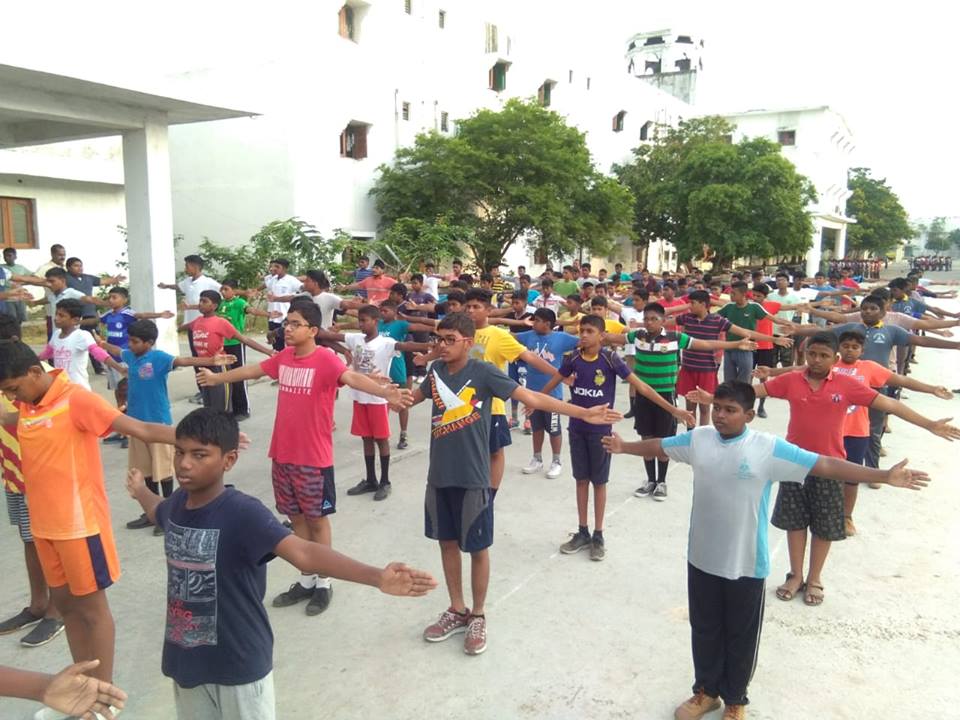 Ganapathy homam
Havan is one of the most important rules laid down in the vedic scriptures for householders and is a part of the external sanatana Dharma. Ganapathy homam, Hayagreeva homam and Dhanvantri homam were conducted on our school campus on 27.4.2018 to ensure health, long life and spiritual well being of everyone. Havan purified the entire atmosphere and left a divine impression in everyone's heart. Holy verses chanted during the havan, relaxed everyone's mind and brought them closer to god. It was a nice opportunity for the teachers to come together on one family and perform the pooja.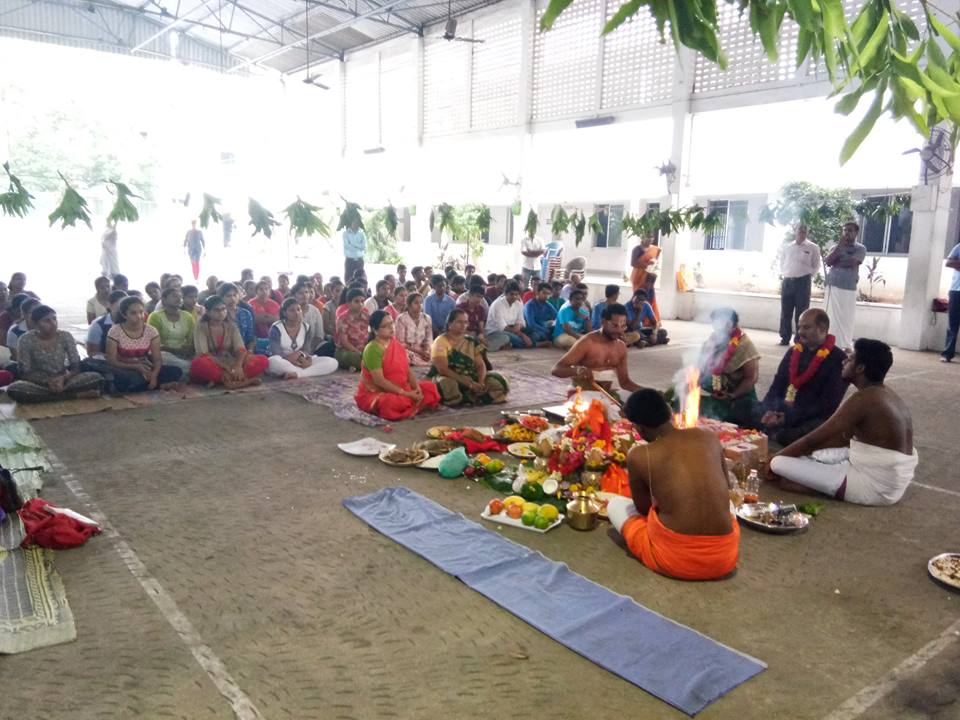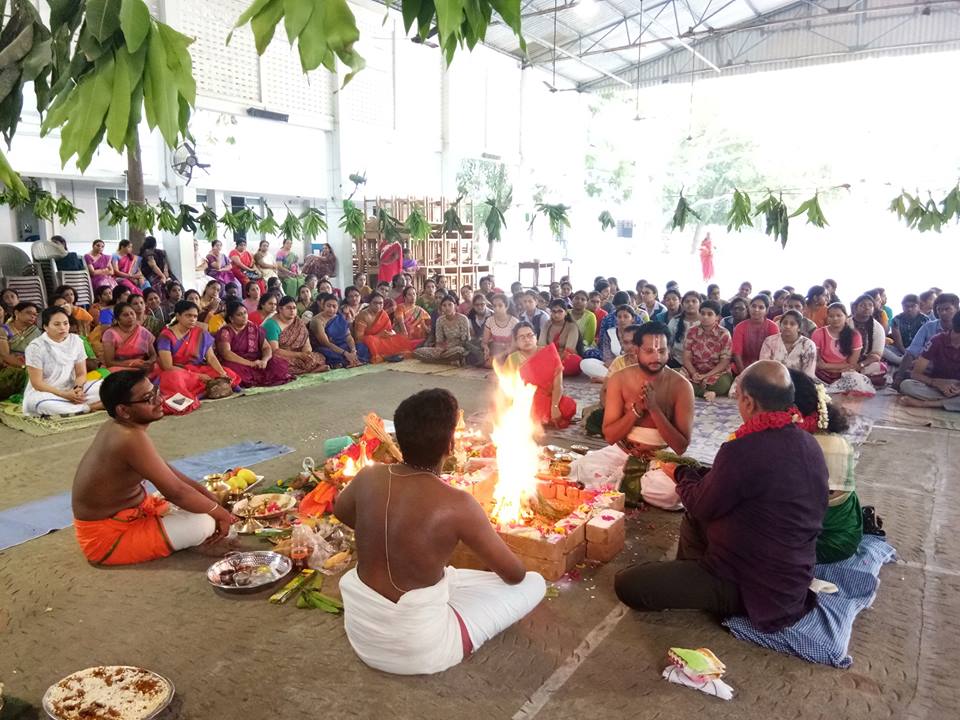 Junior Balavihar camp
Junior Balavihar camp was conducted from 15.4.2018 to 18.4.2018 in chinmaya garden, Coimbatore.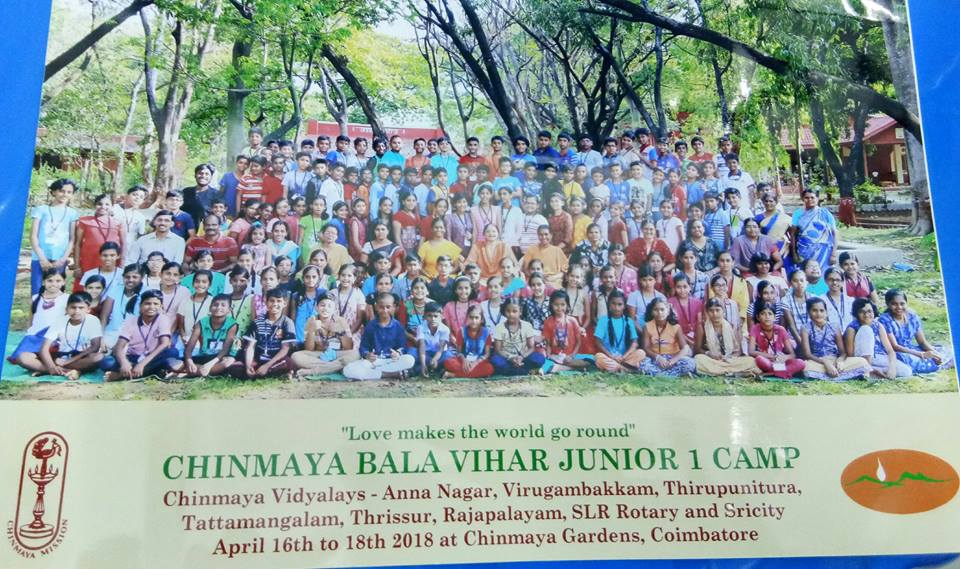 Annual Lunch
Service to mankind is service to lord. Serving the same institute for a longer period is a very remarkable achievement. We congratulate and appreciate Mr. Kannan , Sanskrit teacher for completing 25 years of service in the Educational field. He was honoured in the annual lunch get together of Chinmaya Vidyalayas at Chinmaya Vidyalaya Taylor's road on 20.04.18. He has received cash award from Prof. S P Thiyagarajan -Chairman Chinmaya Vidyalayas . The other teachers who have received momento for completing 10 years of service were Mrs. Uma devi, Mrs. Devi, Mrs. Mallika, Mrs. Usha R, Mrs. Lavanya , Mrs. Sasikala and Mrs. Pameela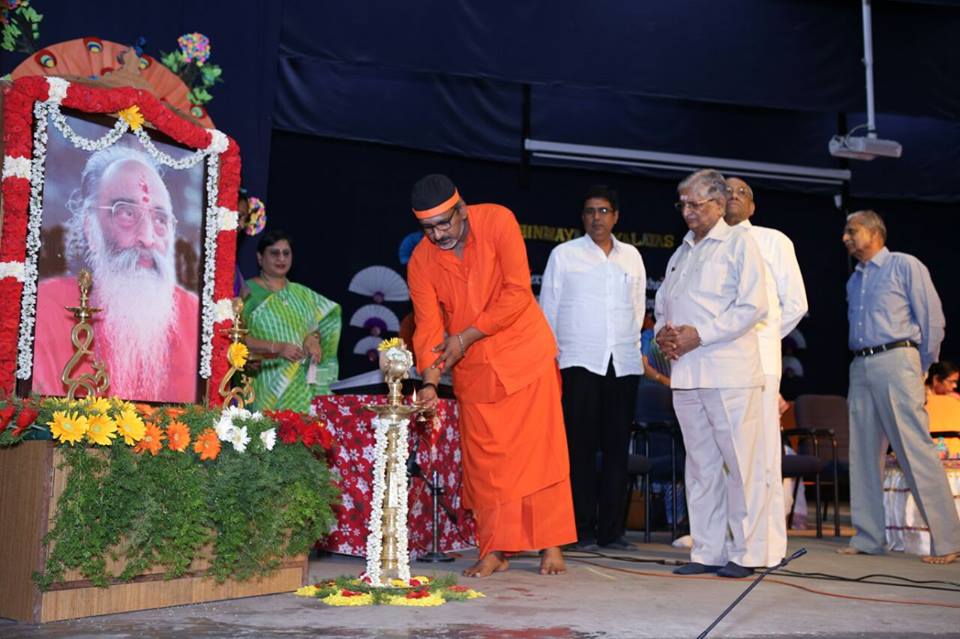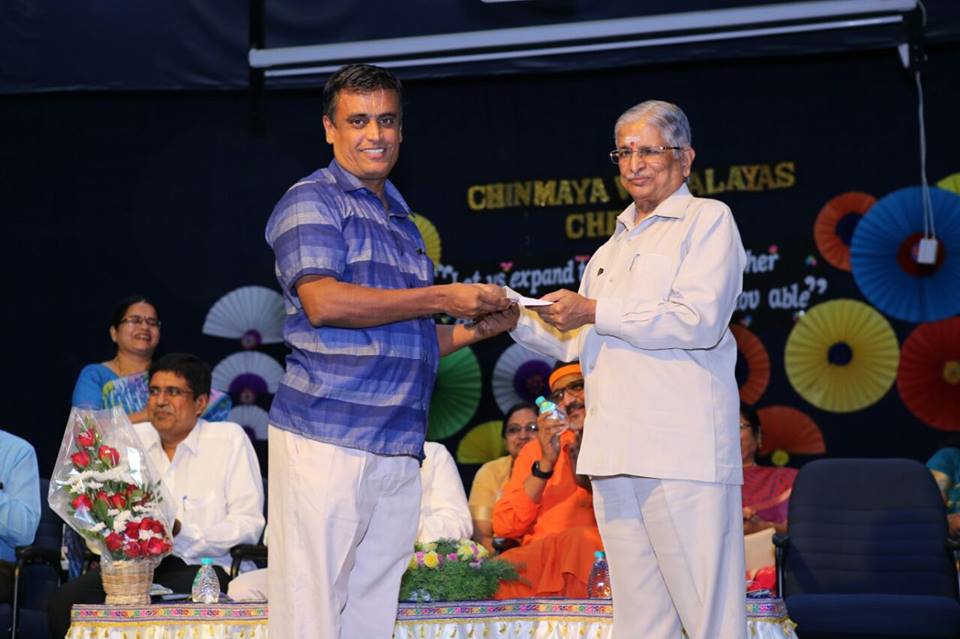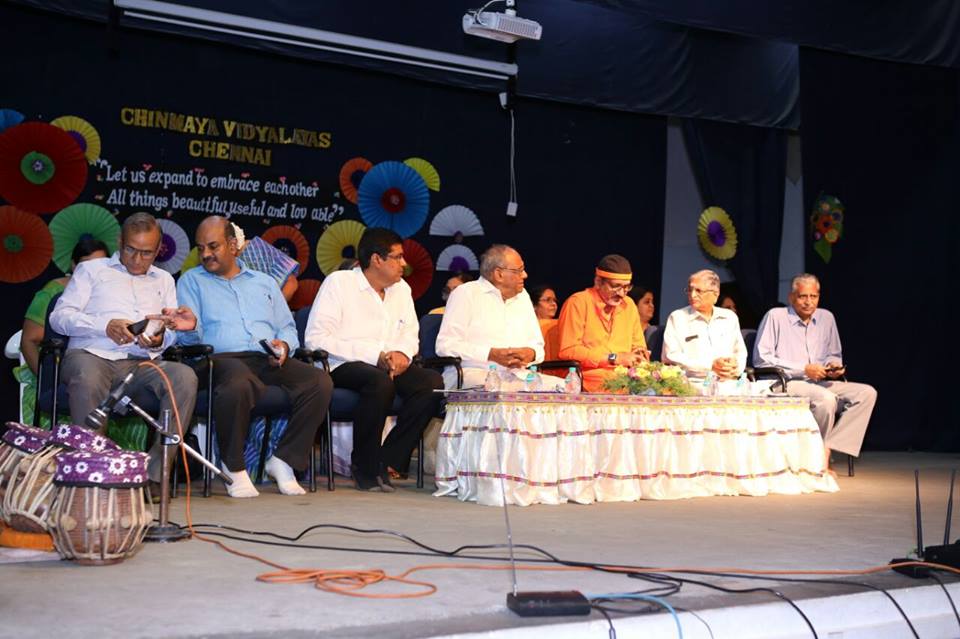 Chinmaya Jayanti
Chinmaya Jayanti was celebrated at Chinmaya vidyalaya Annanagar on 08.05.2018. Sanskrit Teacher Mr. Kannan & Mr. G P Ravi chanted Guru Stotram , Guru Ashtothra Namavali, Guru Paduka stotram . Few Bhajans on Gurudev was rendered by all the teachers assembled for pooja. The entire atmosphere was so serene and filled with spiritual divinity. Let us all invoke the Gurudev's blessing.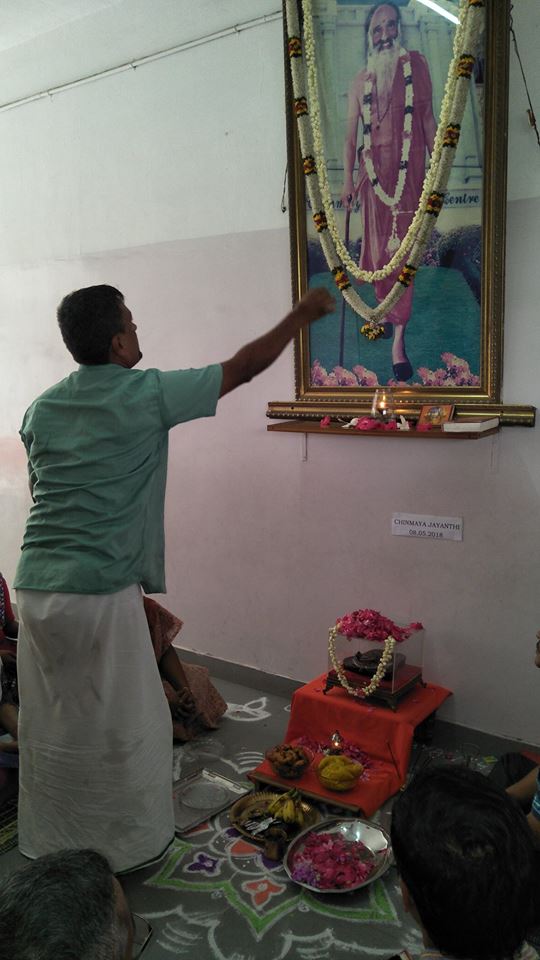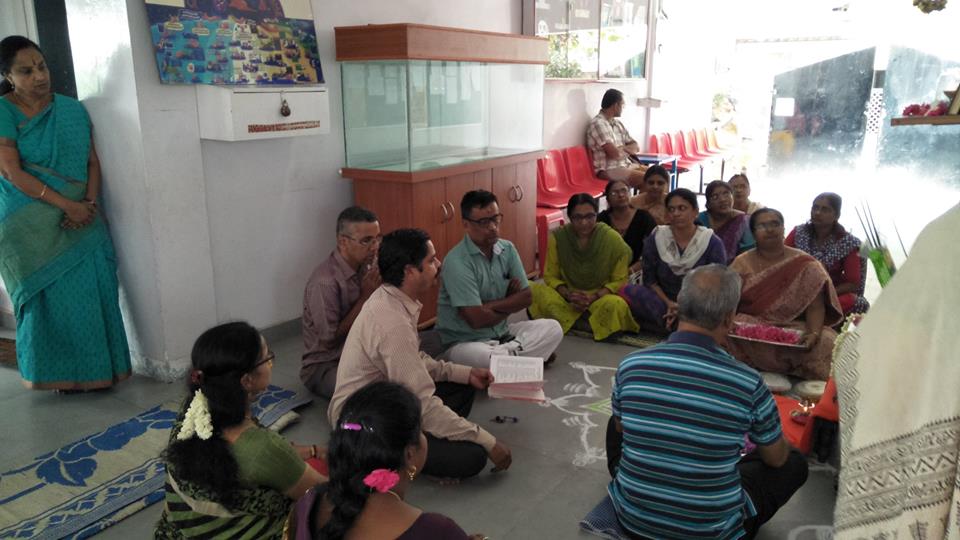 Annual Hari Seva camp
CCMT EC organised the VI Annual Hari Seva camp at Chinmaya Gardens, Coimbatore from 24th April to 28th April 2018 in which 144 students from 15 CVS and vision schools learnt the art of contributing to the society selflessly.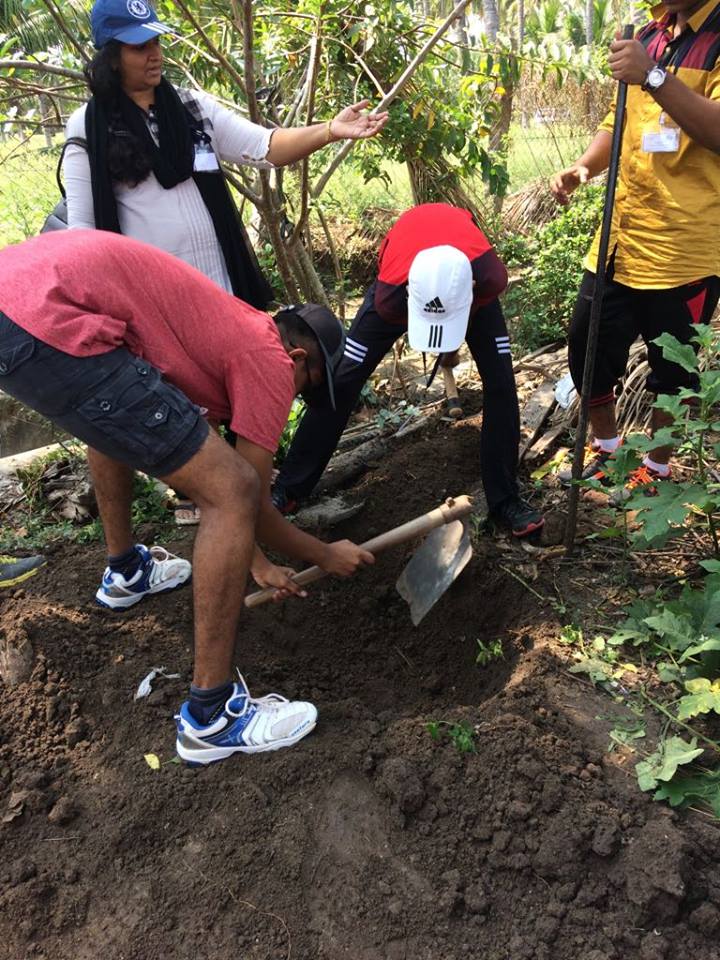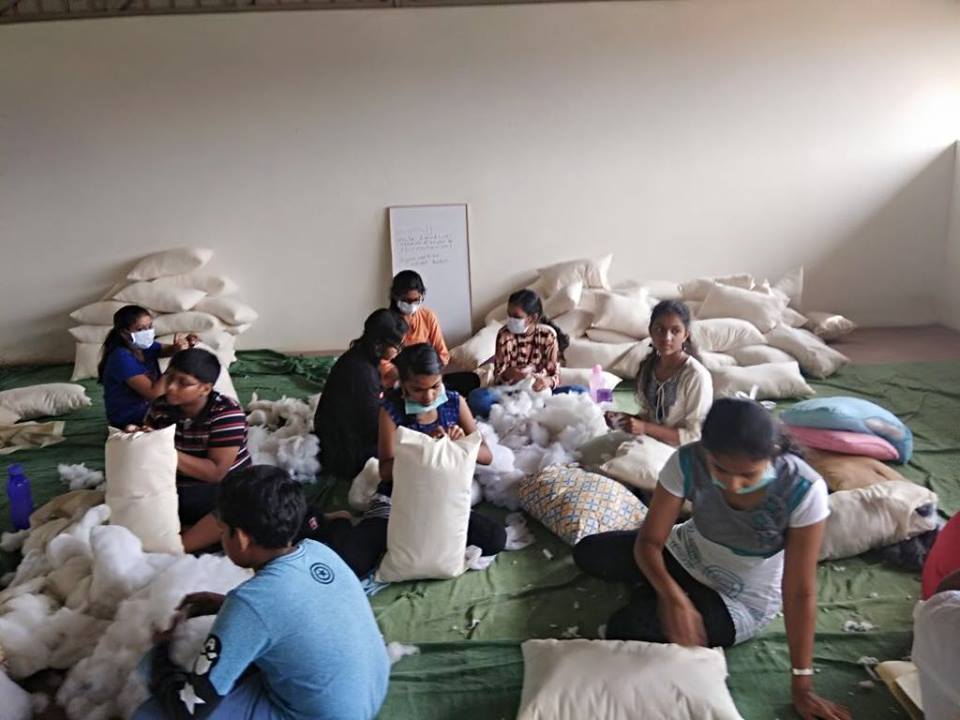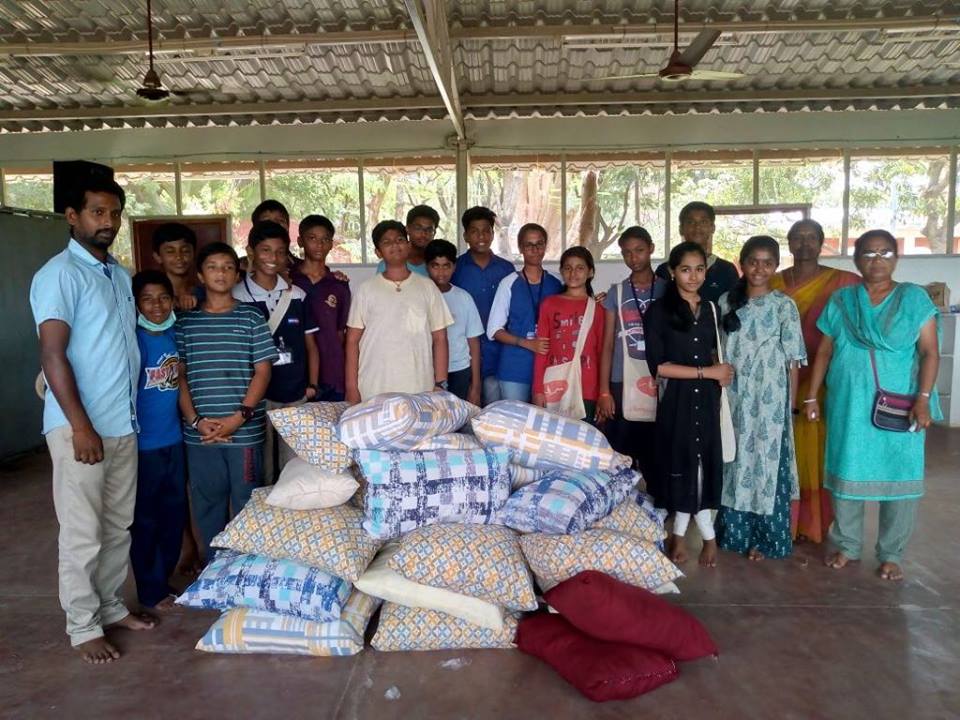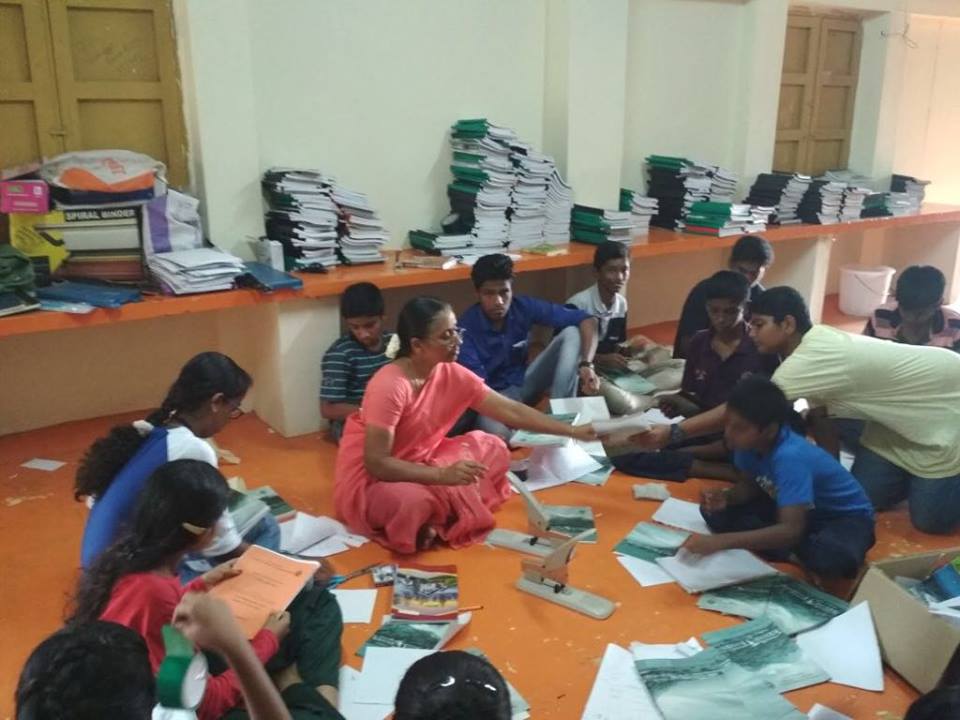 Republic Day - Feb 2018
On 26.01.2018 Republic Day was celebrated in a grand manner in the school premises. Our Correspondent Shri. R. Suryakumar was the Chief Guest. The National flag was hoisted followed by the march past. NCC cadets, RSP, Scouts and Guides and different houses of the school participated in the march past. The Cultural program showcased by the social department projected the Social evils like child labour and deforestation. They also focussed on the importance of farming and compulsory education till the age of 14. The Tamil skit detailed about the importance of the day and also briefed about the 14 presidents of the Republic India.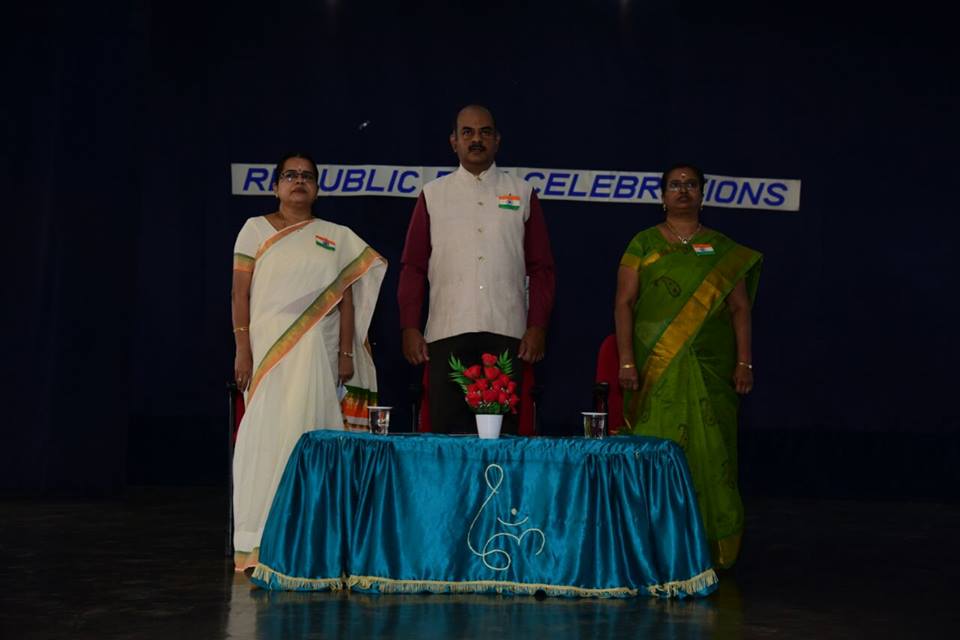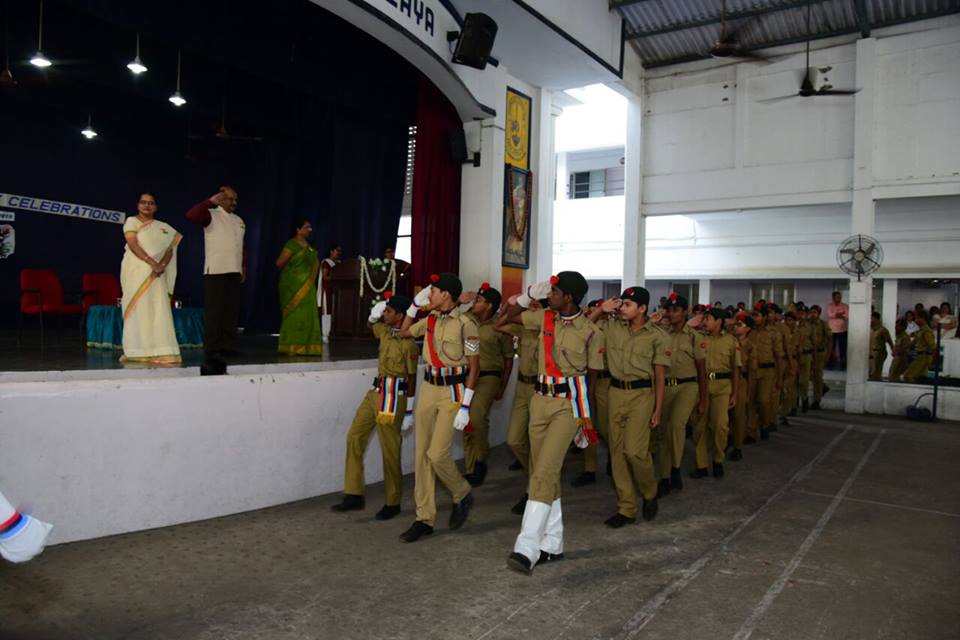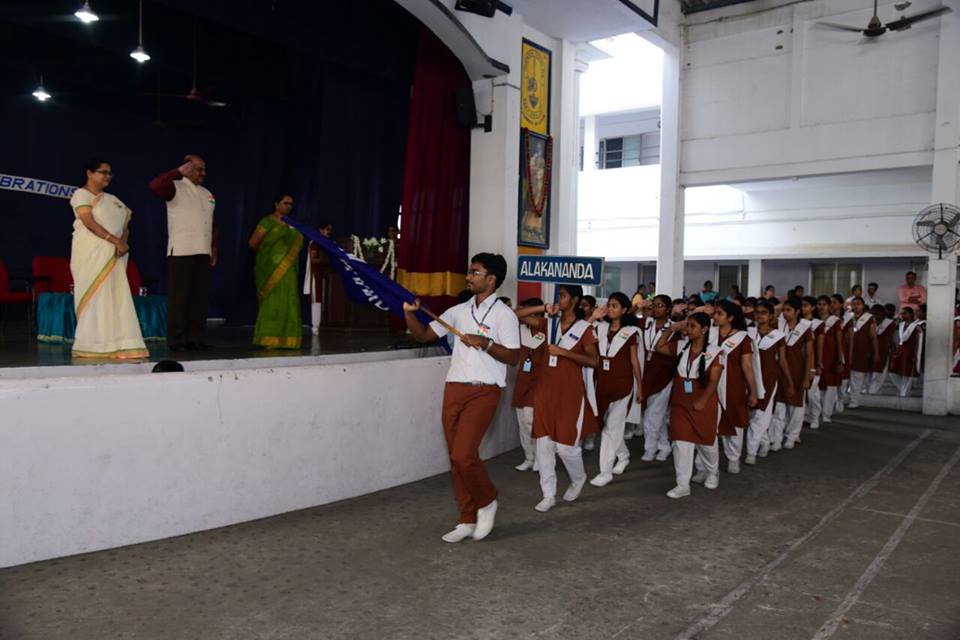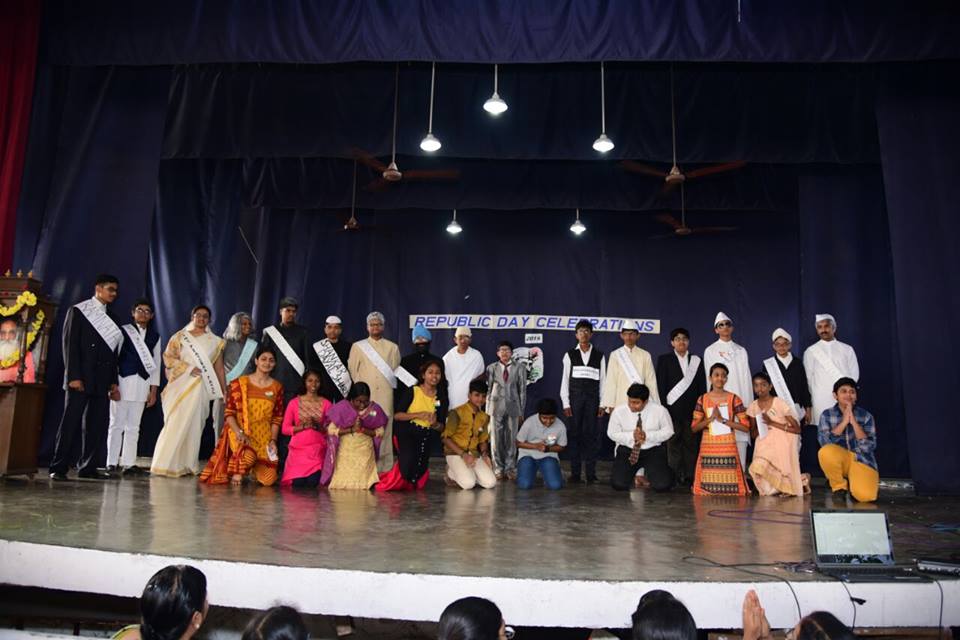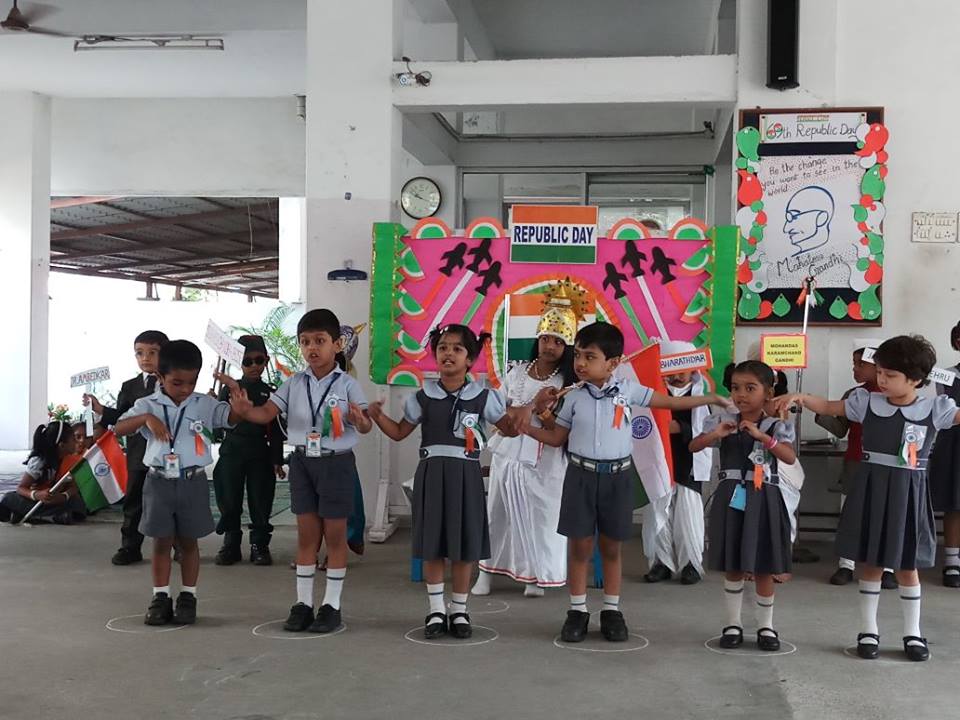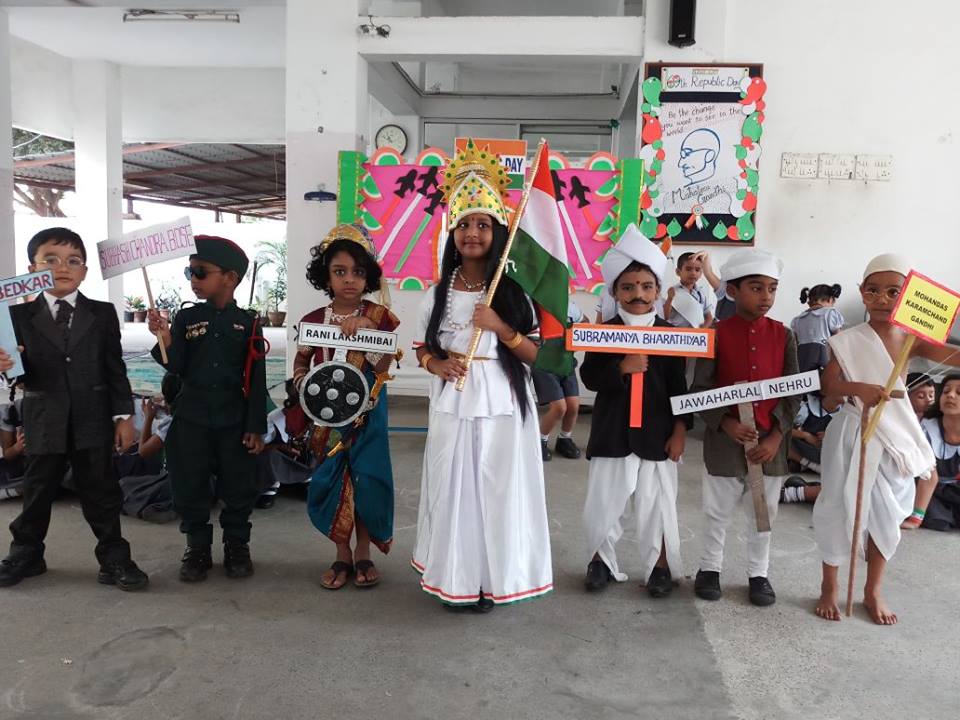 English day - Feb 2018
English day was held on 30th January 2018 in our school auditorium. It was a mega event where students from all classes had taken part. With cute little toddlers performing a masquerade, to an innovative flocabulary and the gripping role of Macbeth, which kept the audience craving for more. We re -lived the Shakespeare Era for a short time. We could feel the rage and the desire of revenge of mark antony from Julius Caesar which was followed by a humorous spoof that made us all laughing. Overall literati 2018 was a grand success and had the audience mesmerised. We look forward to many such events.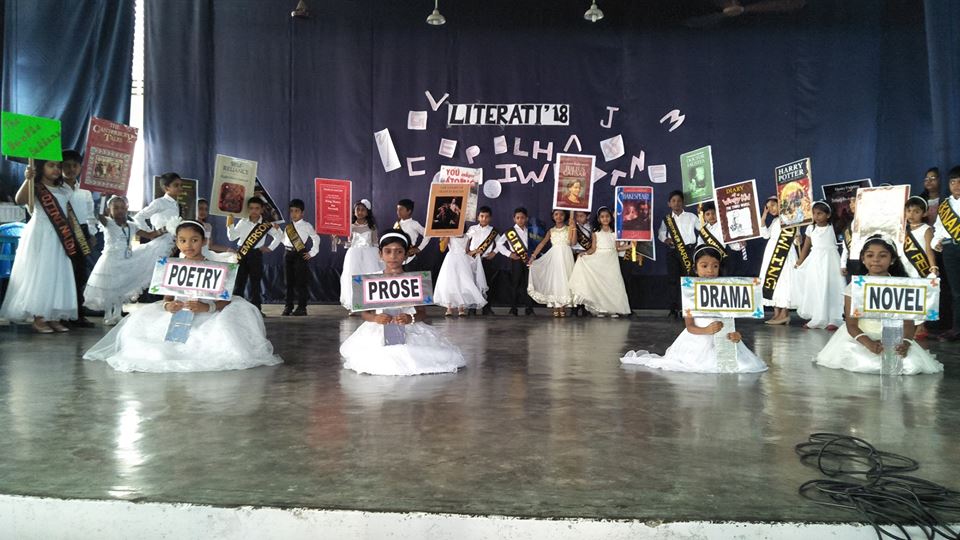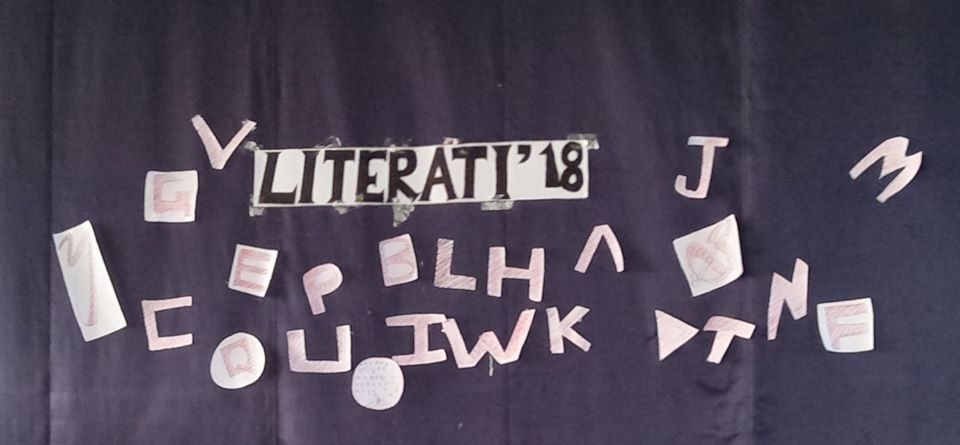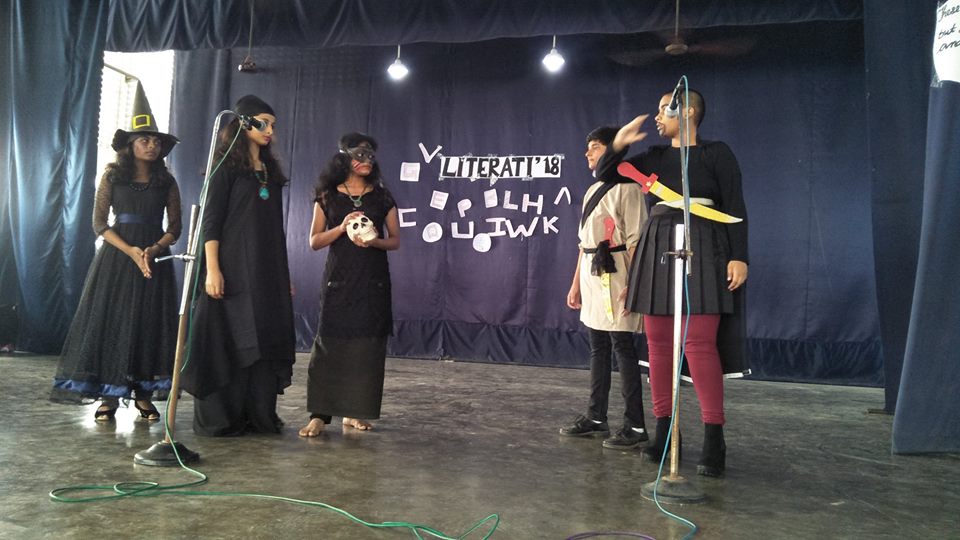 Annual day Celebration - Jan 2018
28th Annual day Celebration at Chinmaya Vidyalaya Annanagar on 12.01.2018. Chief Guest: Dr. E. Ilamathiyan (Director, Amity Global Business School, Chennai-86.).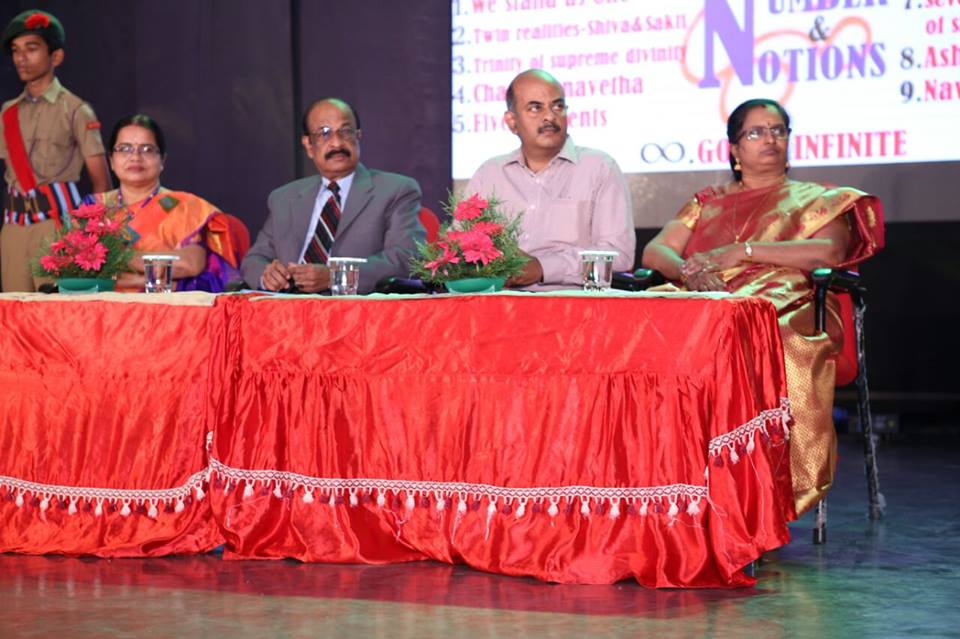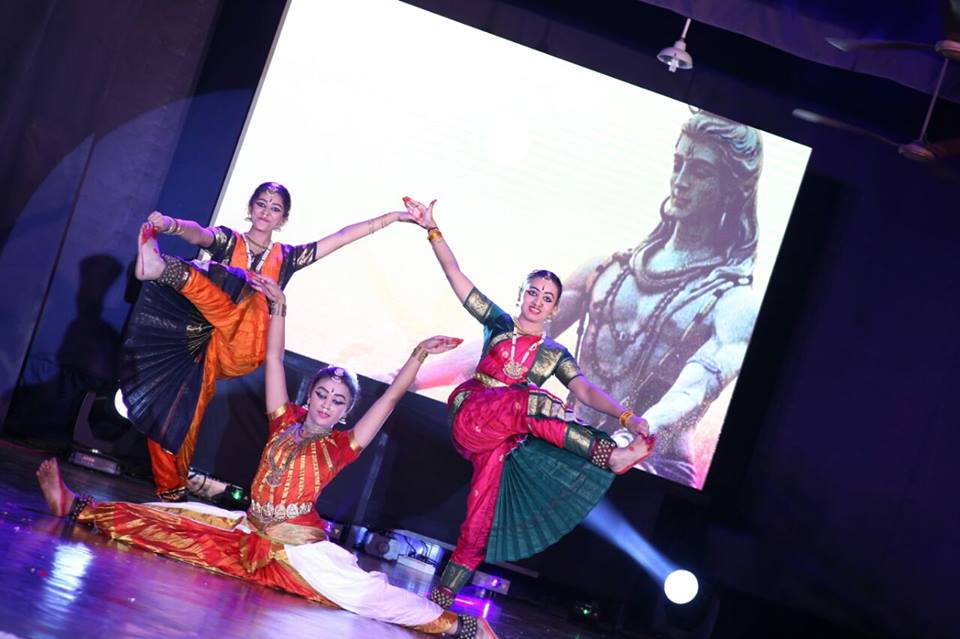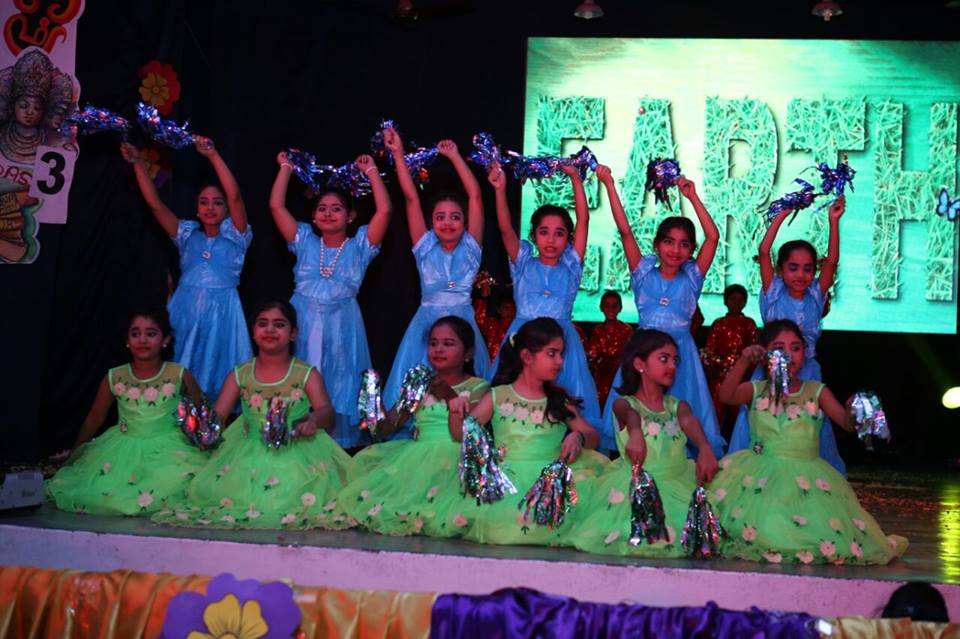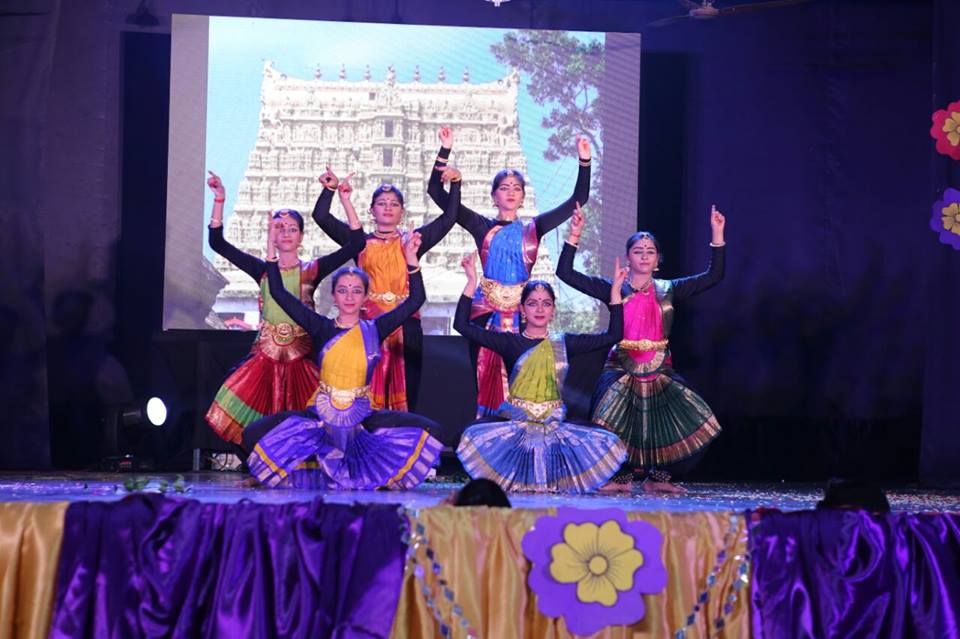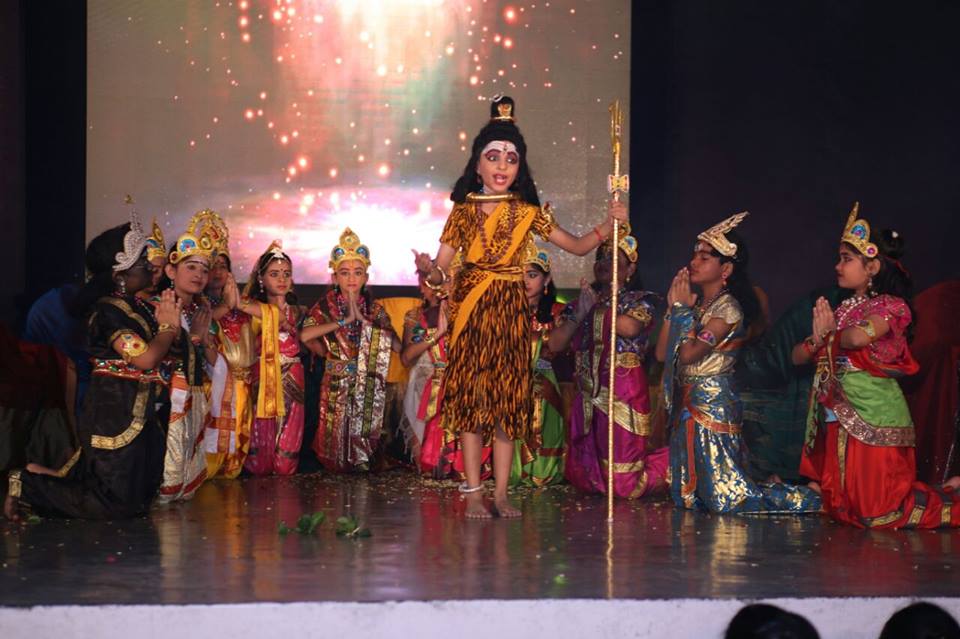 Chinmayavil Thiruvaiyaaru - Jan 2018
Chinmayavil Thiruvaiyaaru" was held on 19.1.2018 in our music room. All music students along with the music teacher sang pancharathna keerthanas followed by thiyagarajar krithis. One of our students played violin on Thiyagarajar keerthanai.Whole school was vibrant with the musical concert.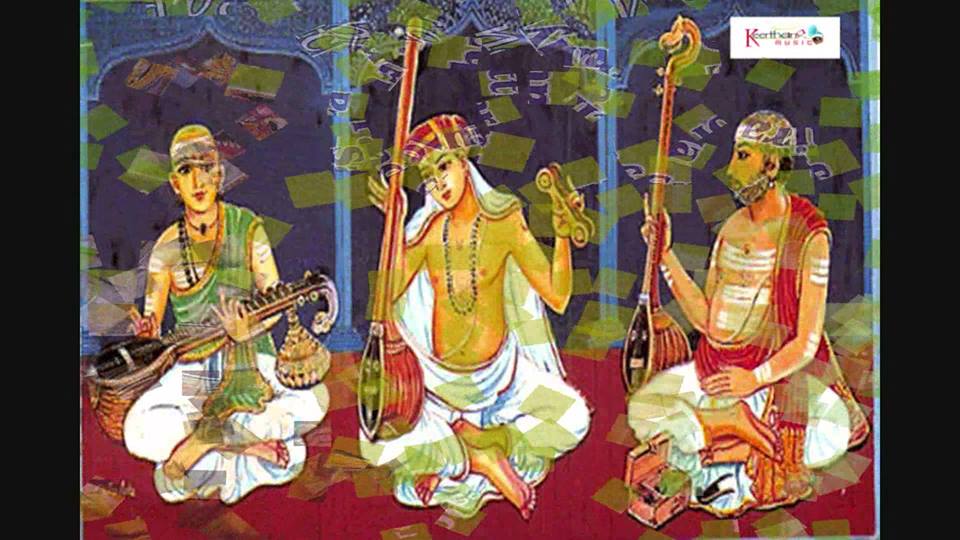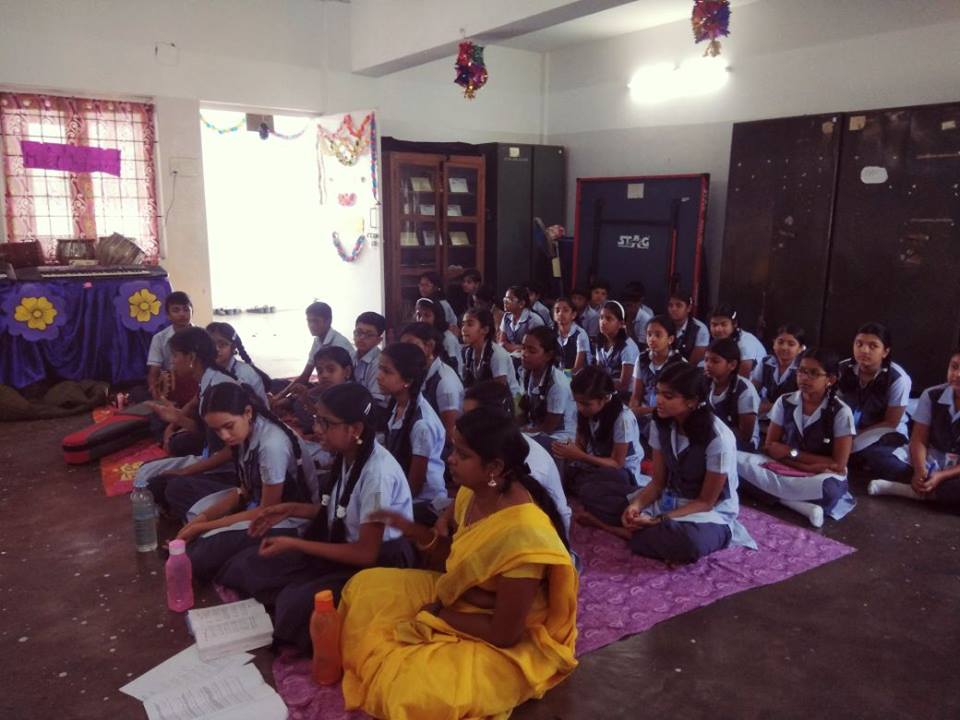 kindergarten Prize day - Jan 2018
The Annual kindergarten Prize day for the year 2017-18 was held on 23rd January 2018. The chief guest for the event was Mrs. Abirami Goel (Parent and former student of Chinmaya Vidyalaya, Taylor's road).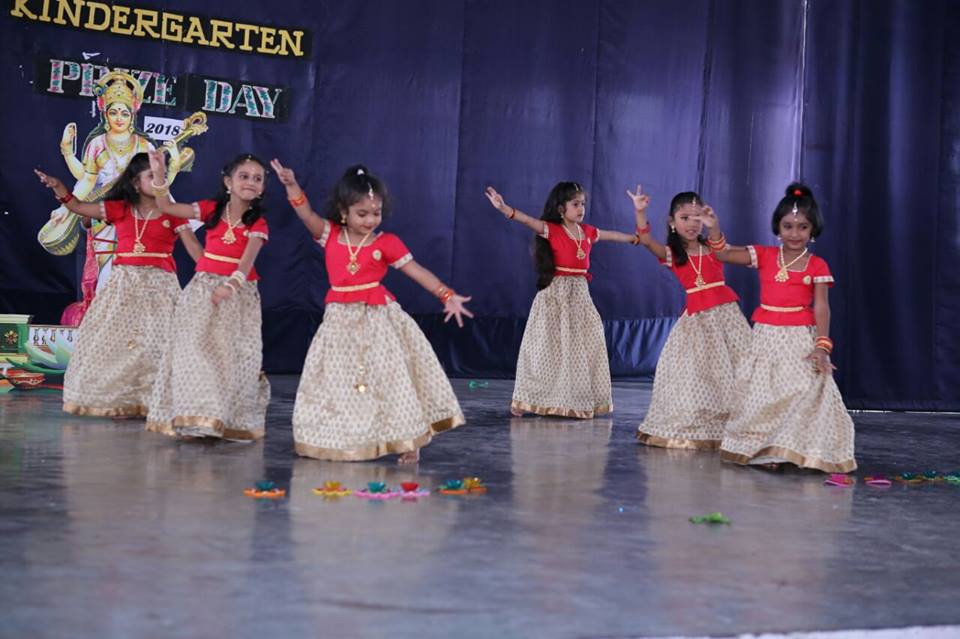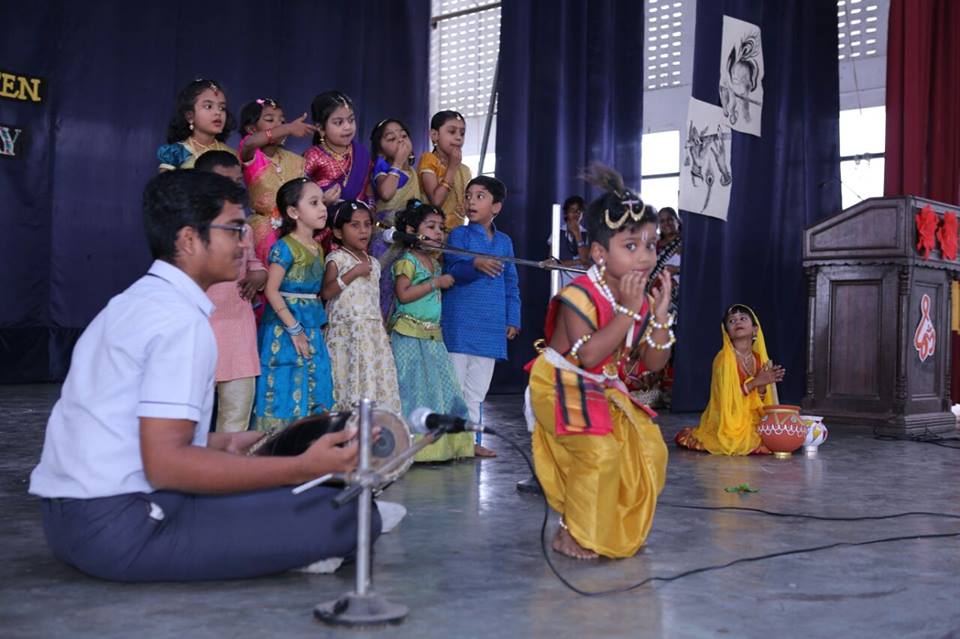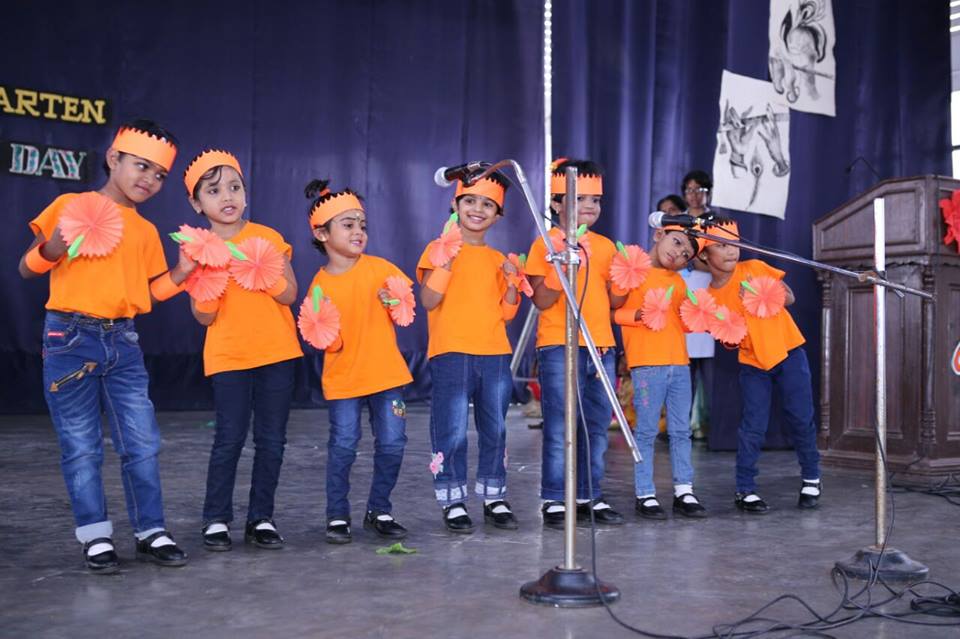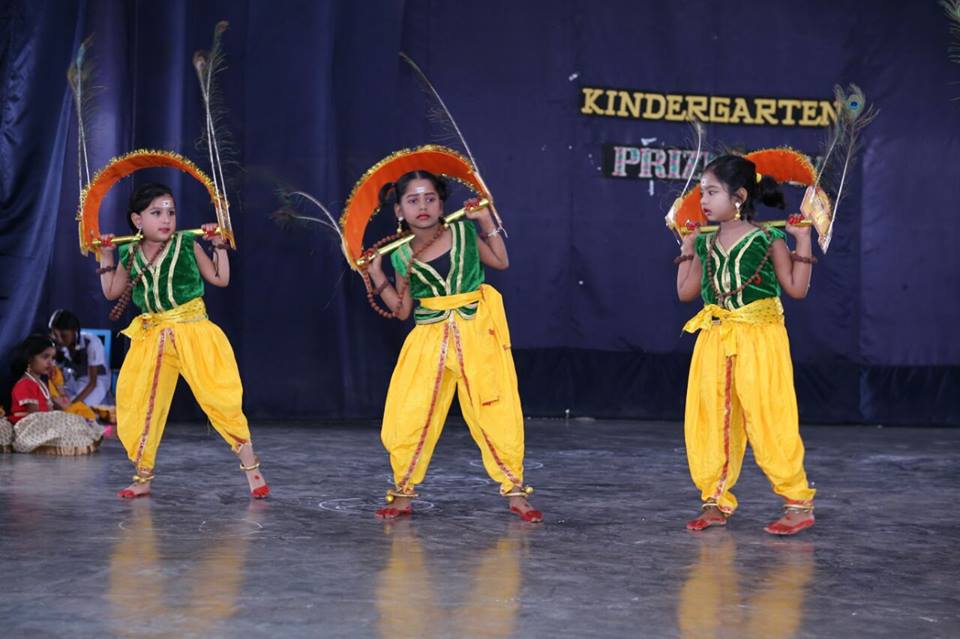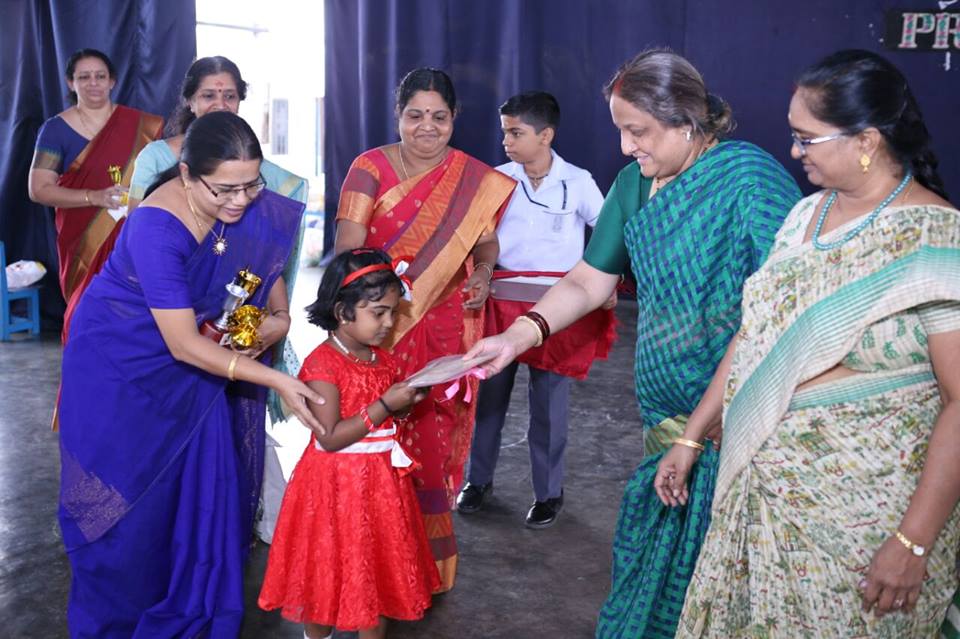 scouts camp - Jan 2018
The Annual scouts camp for the year 2017-18 was held at Avadi from 18.1.2018 to 22.1.2018. 13 students and the scout master Dr. N Srinivasan attended the camp. It helped the scout cadets to learn about different life skills like First aid, Tent pitching, to make the gadgets, and patrol making. Our school bagged 3rd position in craft competitions. The camp was concluded with camp fire and all campers enjoyed the camp with zeal.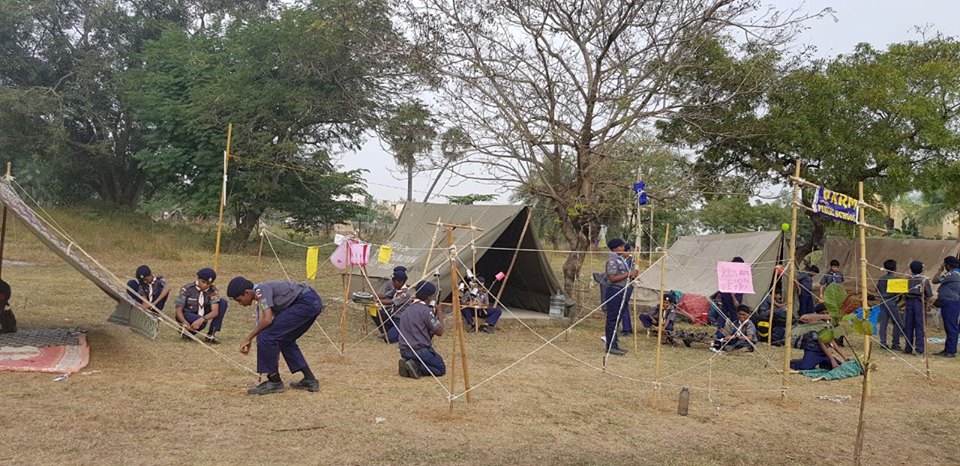 Ganasangamam - Jan 2018
Ganasangamam 2018 was held on 5.1.2018 at Sindhi Model school - Kellys. 140 students from 18 schools participated in this event. Smt. Vasundhra Rajagopal (Eminent Carnatic musician) was the chief guest for the program and kalaimamani Smt. Girija Ramaswamy (T.N government Music college) was called as guest of honour. All school Principals graced the occasion. 10 National Integration songs were sung. Songs were in different languages like Sanskrit, Tamil, Bengali, Malayalam and two songs in telugu and two songs in Hindi, Thillana and abangs . All music teachers of different schools contributed lot for grand success of this program. Teachers and students have received the certificates.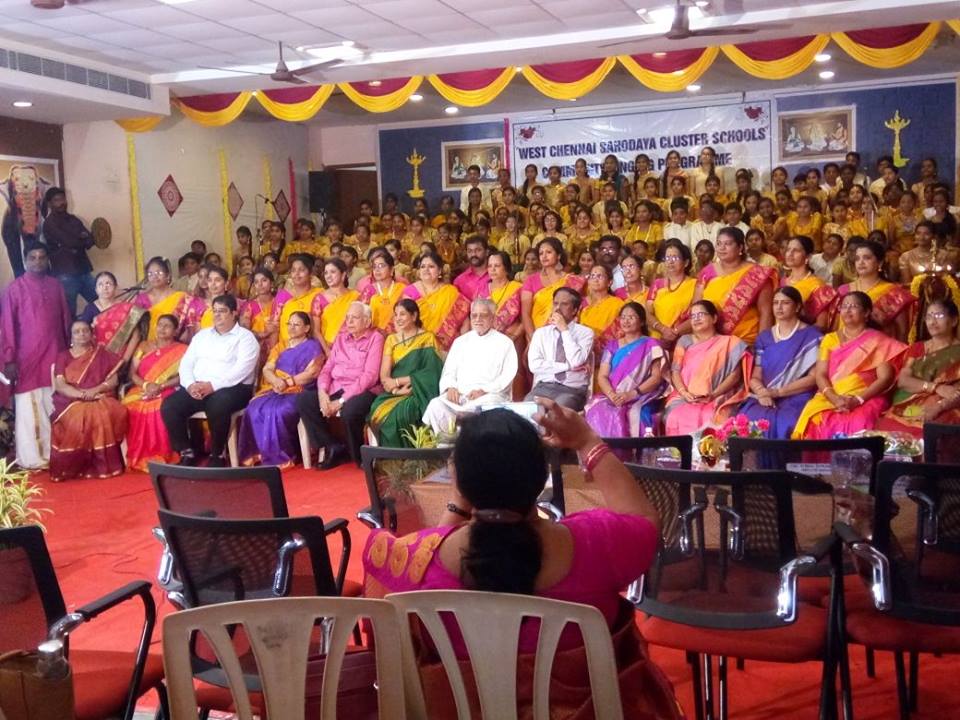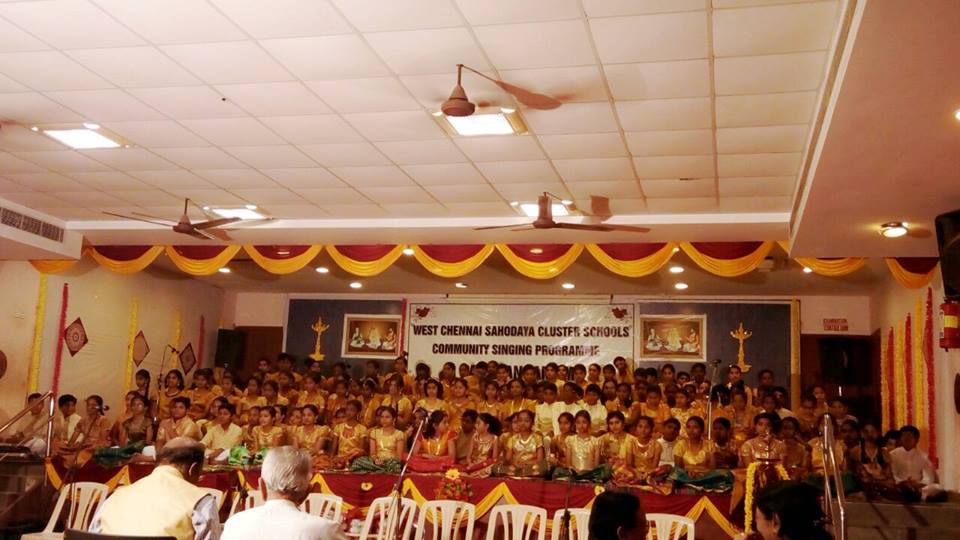 Mathematics day - Jan 2018
The mathematics day was celebrated on 5.1.18. the program began briefing the students on the significance of National mathematics day which falls on the 22nd of December the birthday of the renowned Indian Mathematician shri. Srinivasa Ramanujam.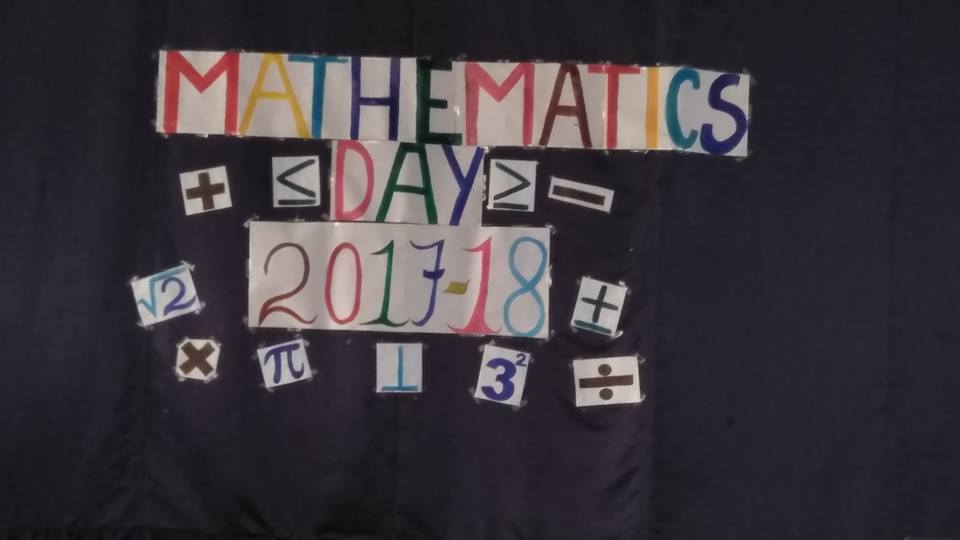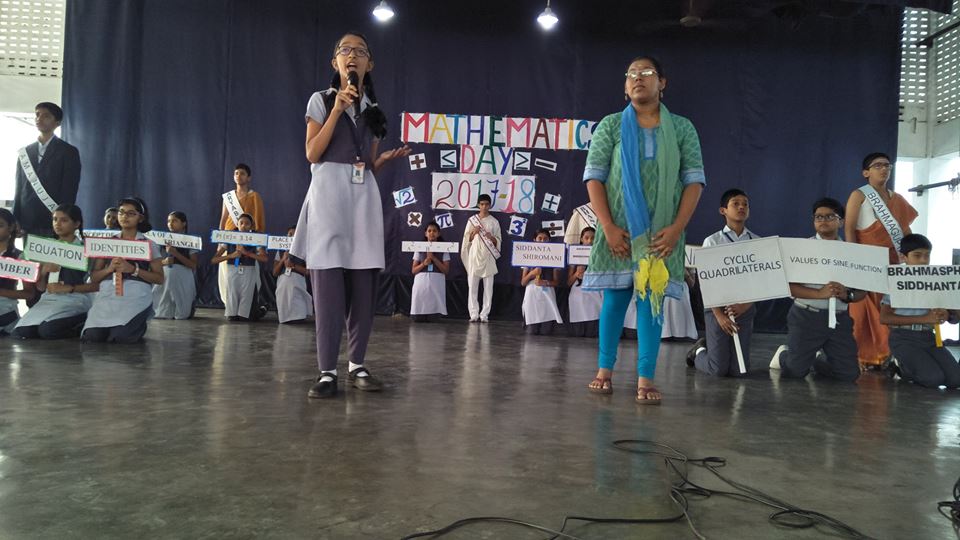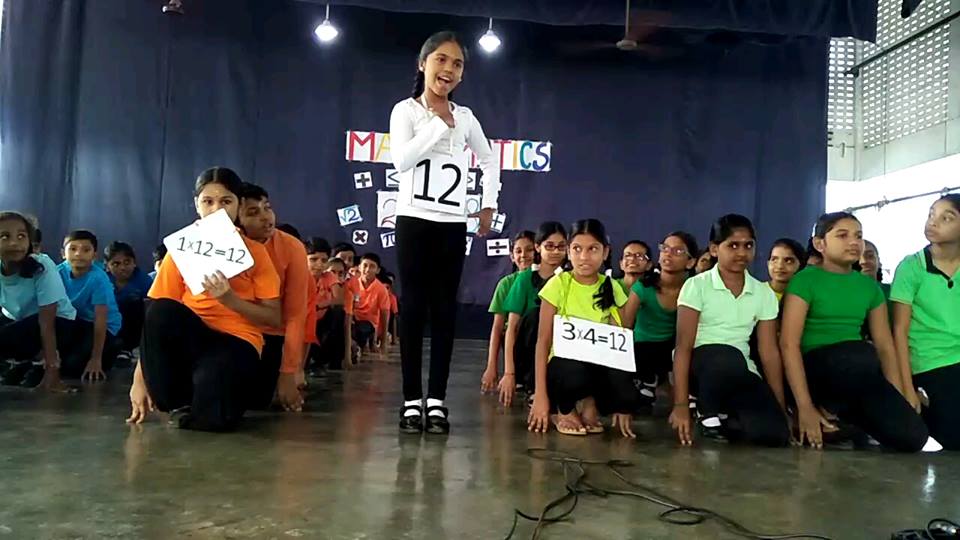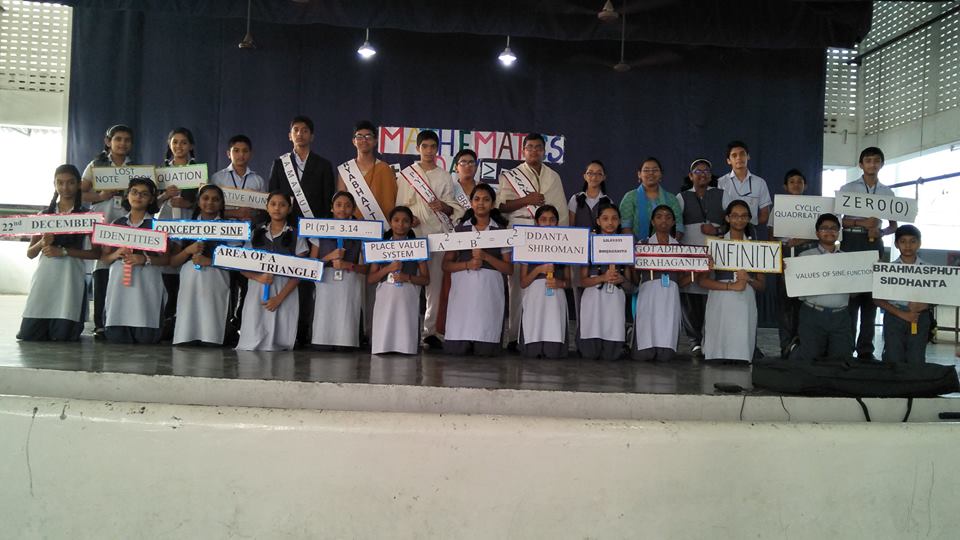 S. Vismitha
S. Vismitha of class XI participated in the 3rd Mastermind open FIDE rated chess tournament held from 27th December 2017 to 30th December 2017. Around 300 participants from all over the world took part in this event. she won the 3rd prize in the Under-18 girls category. We congratulate S. Vismitha for her remarkable achievement.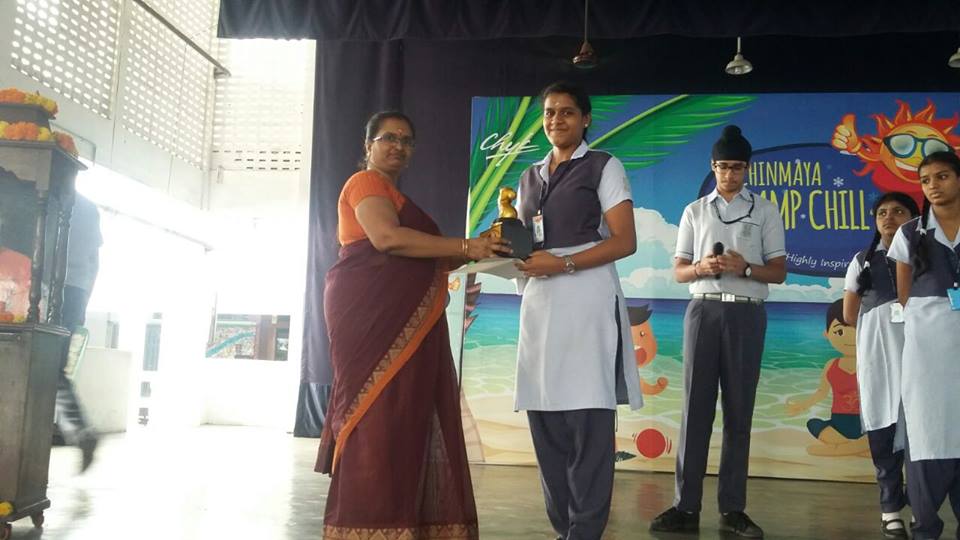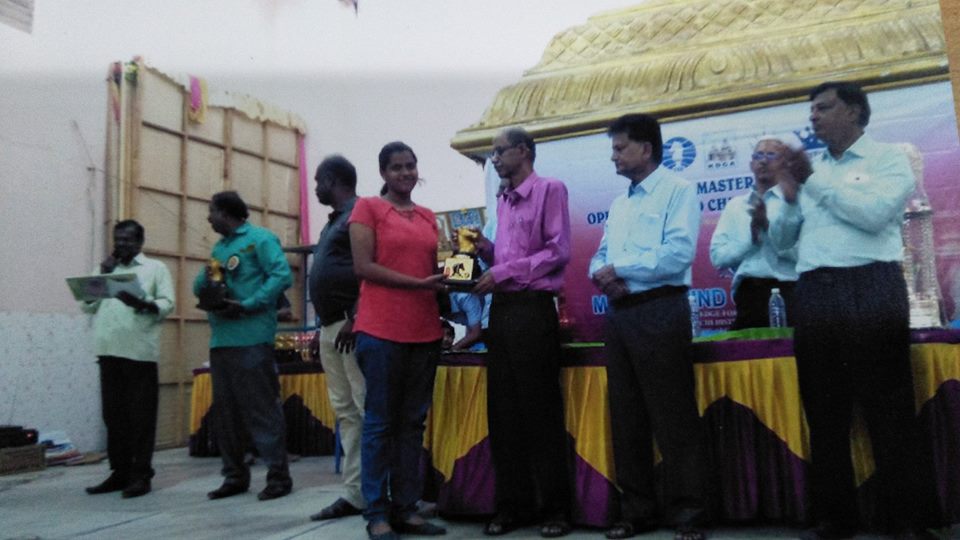 kinder Garten Project Day
The project day of the kinder garten was held on 21st December 2017. Mrs. Sugandhi Raja (Smile Montessori) was the special guest for the occasion. The topics for the project were colours for LKG and God and Goddesses for UKG. Children participated with great enthusiasm and displayed their skills very effectively. Activities performed by the children were light & sound show, puppet show, dances, skits, magic show, songs & bhajans. Congratulations to all the Kinder garten teachers and the students.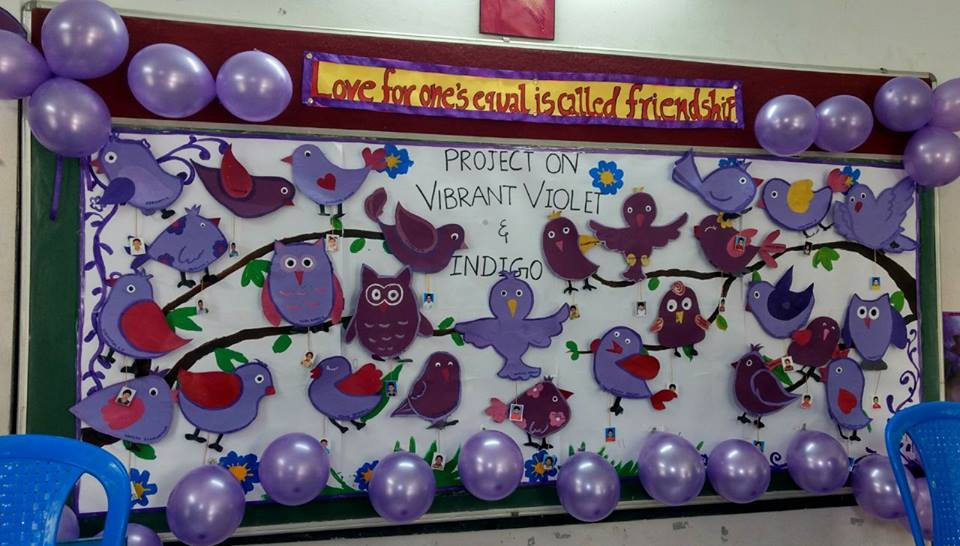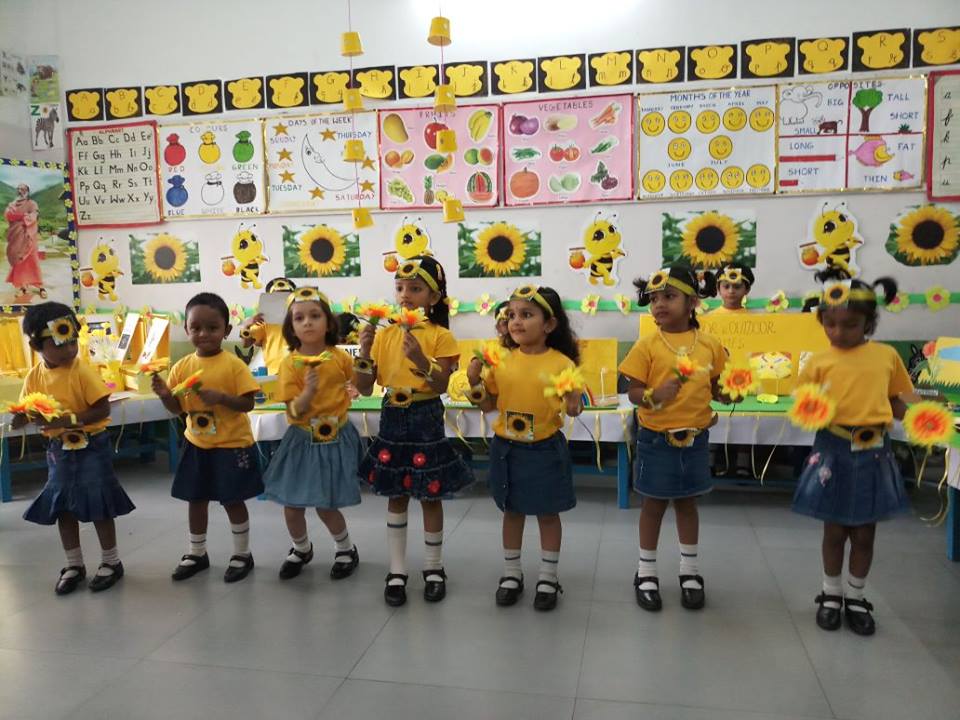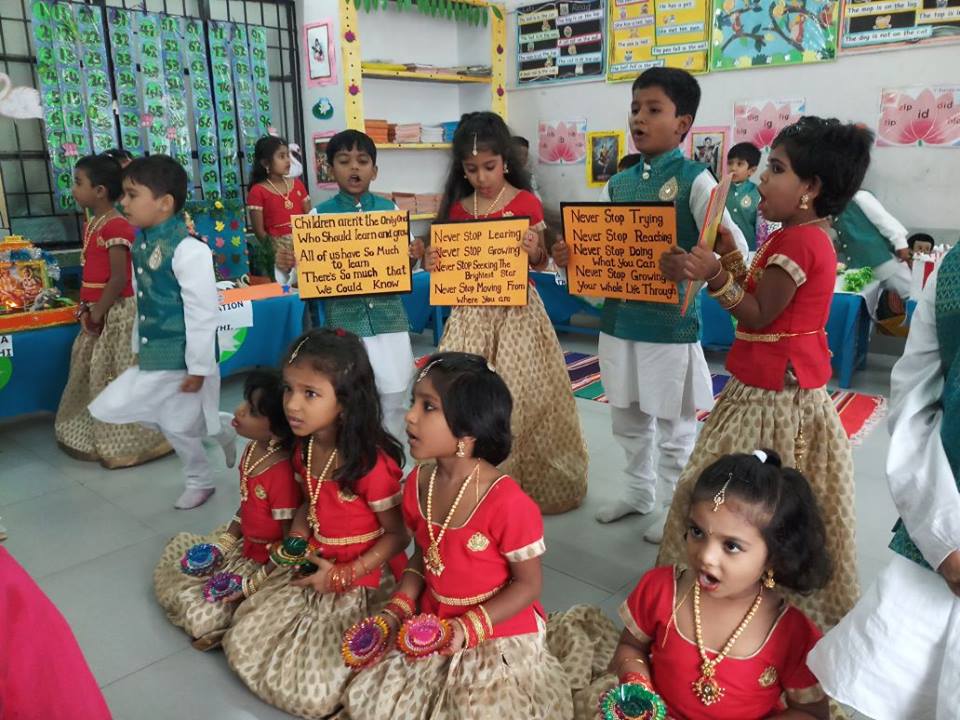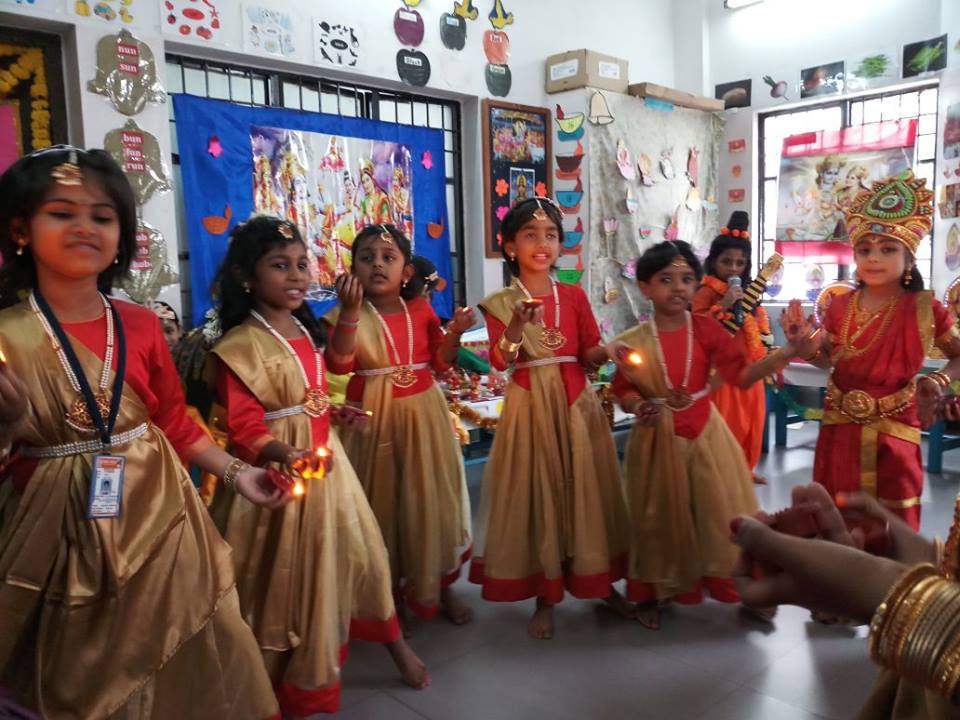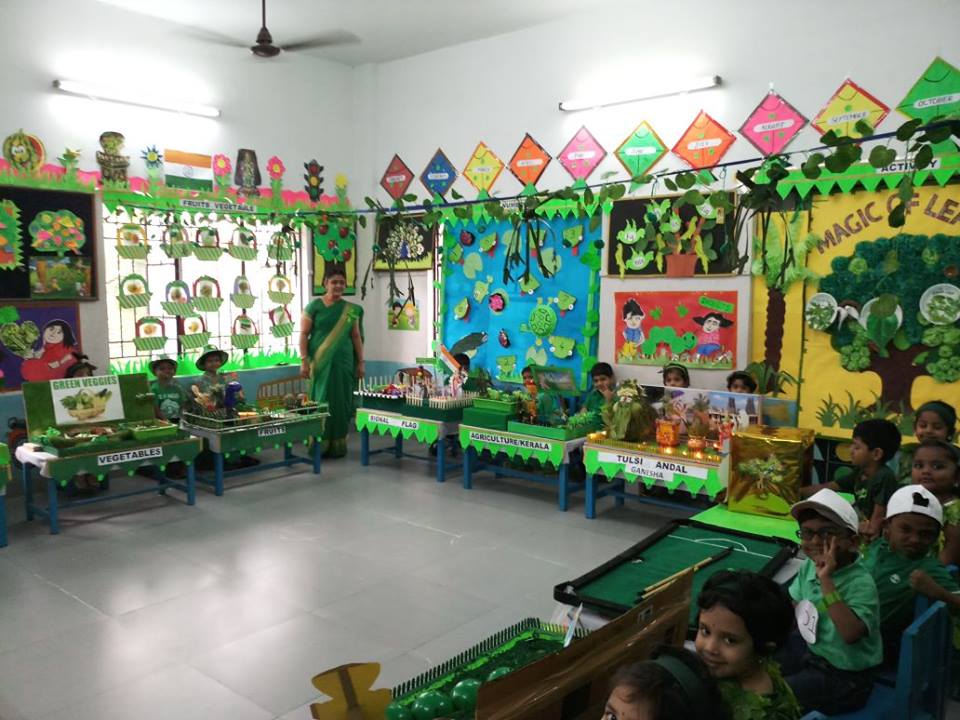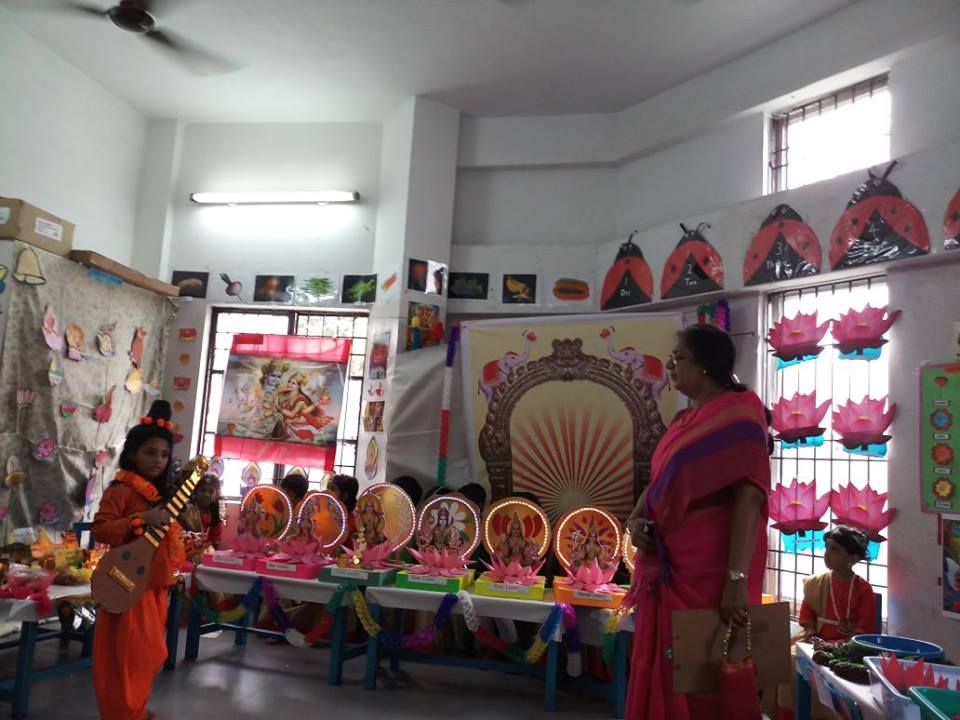 Hanuman Jayanthi
Hanuman Jayanthi was celebrated on 18th December 2017 in chinmaya vidyalaya Annanagar. The importance of Hanuman Bhakthi was explained to the children. A puppet show on sundara kaandam was performed by an LKG child under the guidance of the teacher. Children chanted hanuman chalisa and a few Bhajans. "Sri Rama Ramethi" was chanted by the children & teachers. Finally an activity was done by UKG children -they wrote Sri Rama Jayam on a small piece of paper and the paper was threaded as a garland and offered to Hanuman.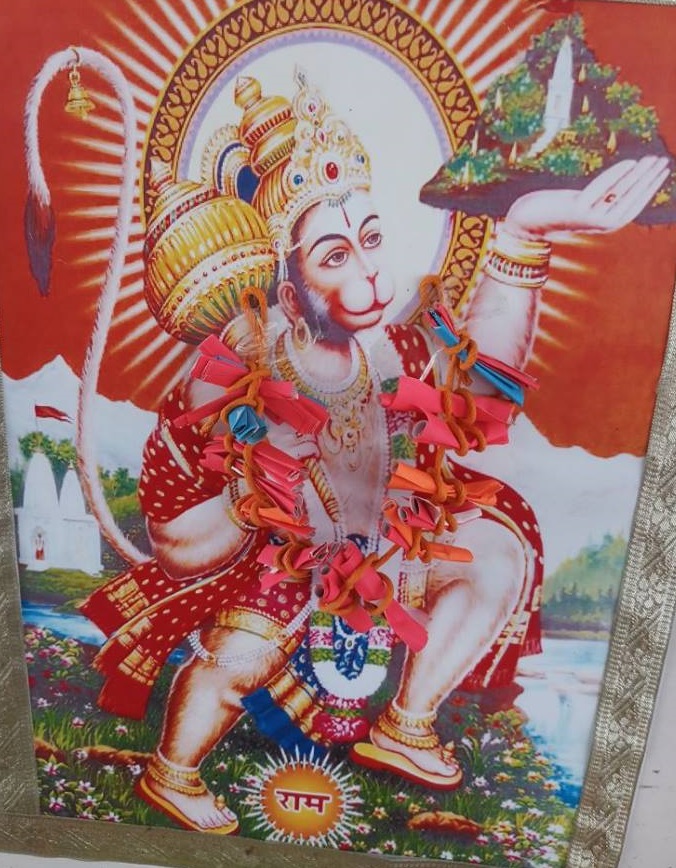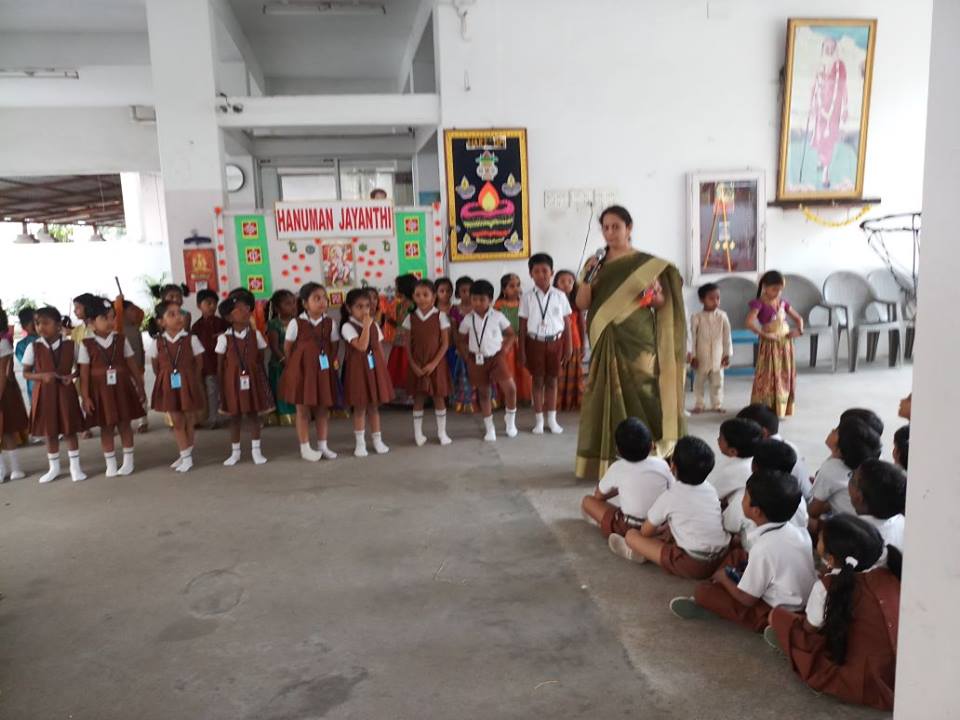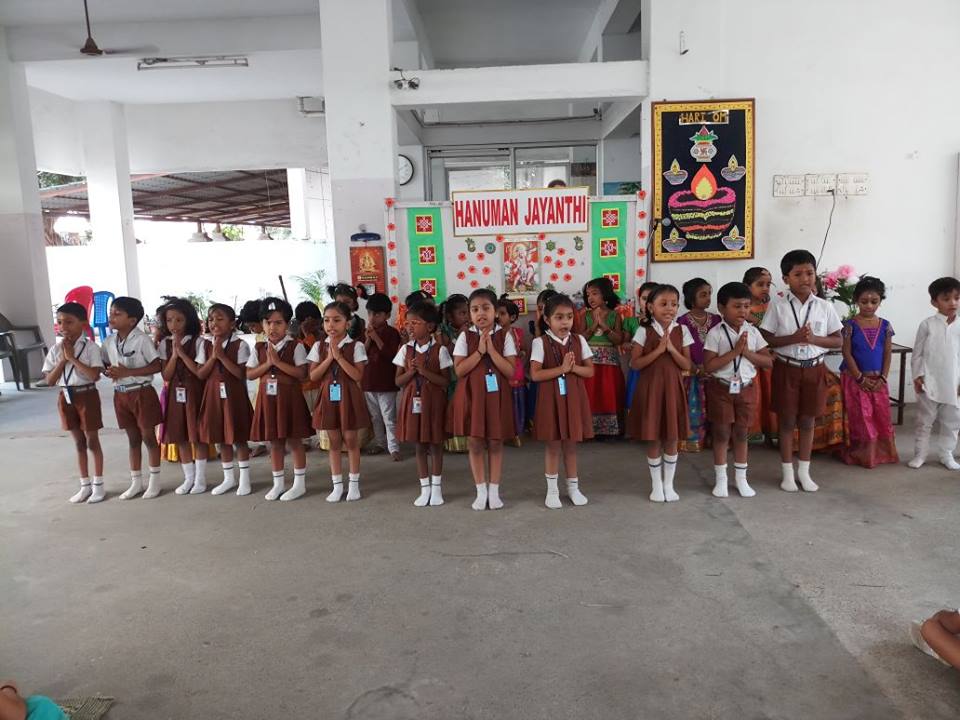 Medical Camp
Medical camp for the students of class LKG to XII for Dental check up , eye check up and General check up respectively. The camp was held between 16.11.2017 to 19.11.2017. The teachers and the parents felt that the camp was very beneficial for them and were thankful to the management. Students also came to know about the general health and hygiene.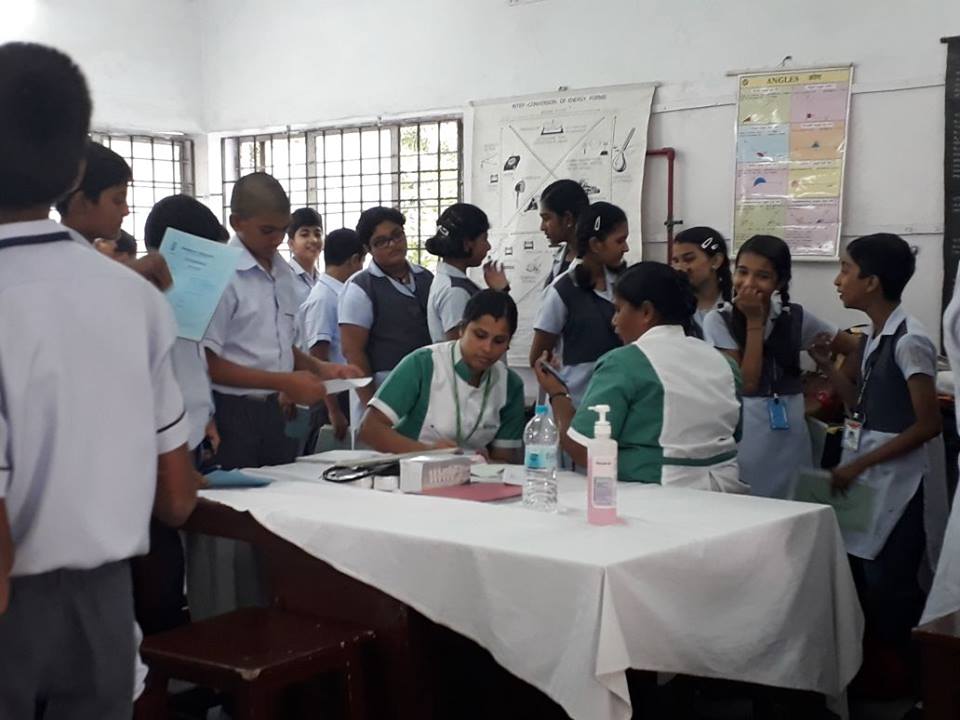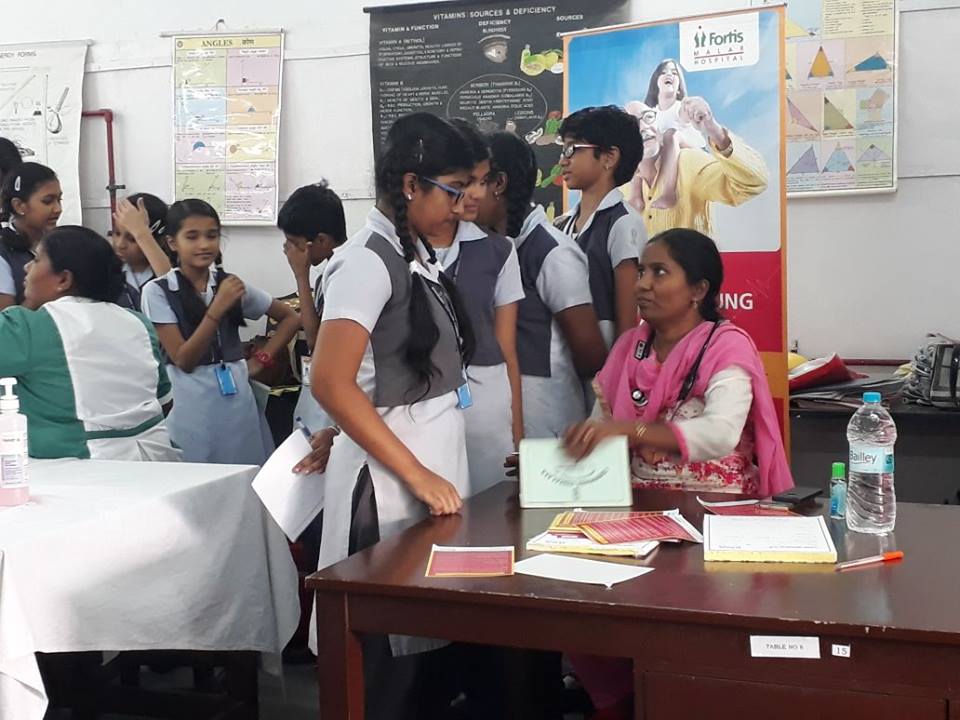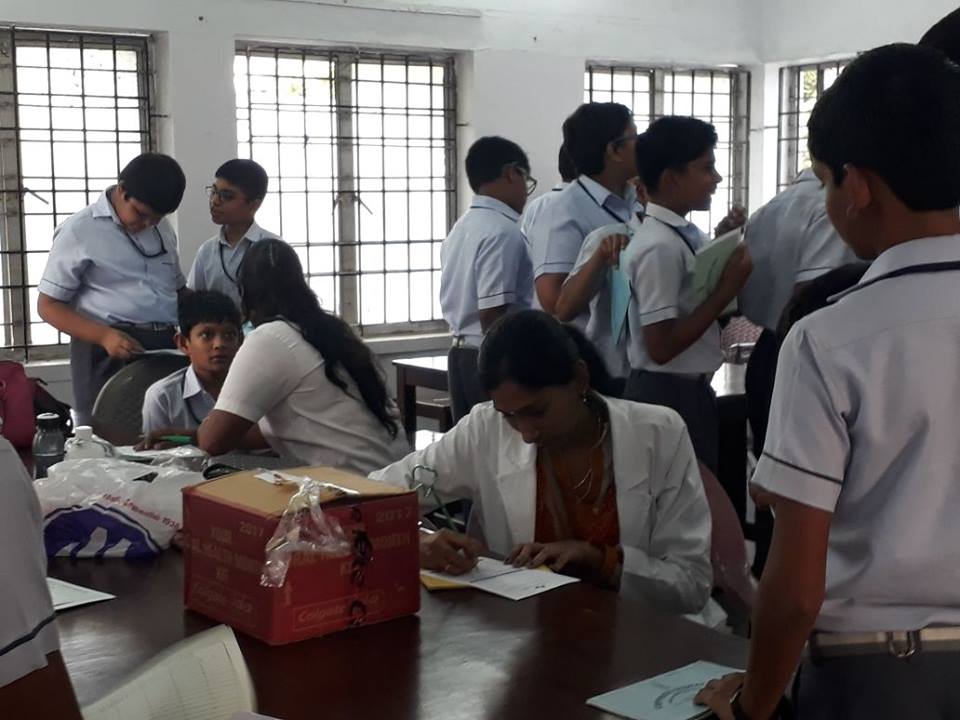 Guru Aradhana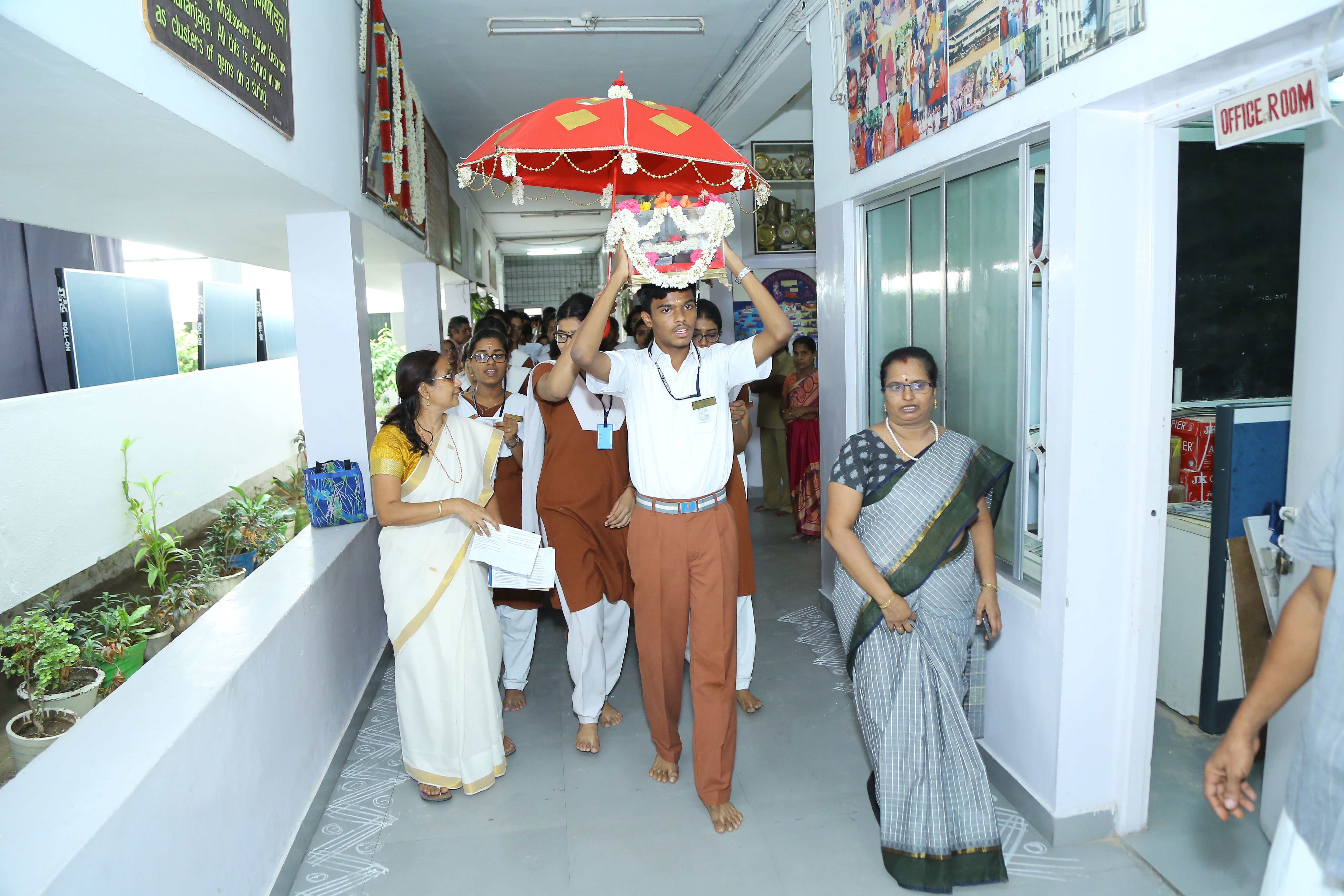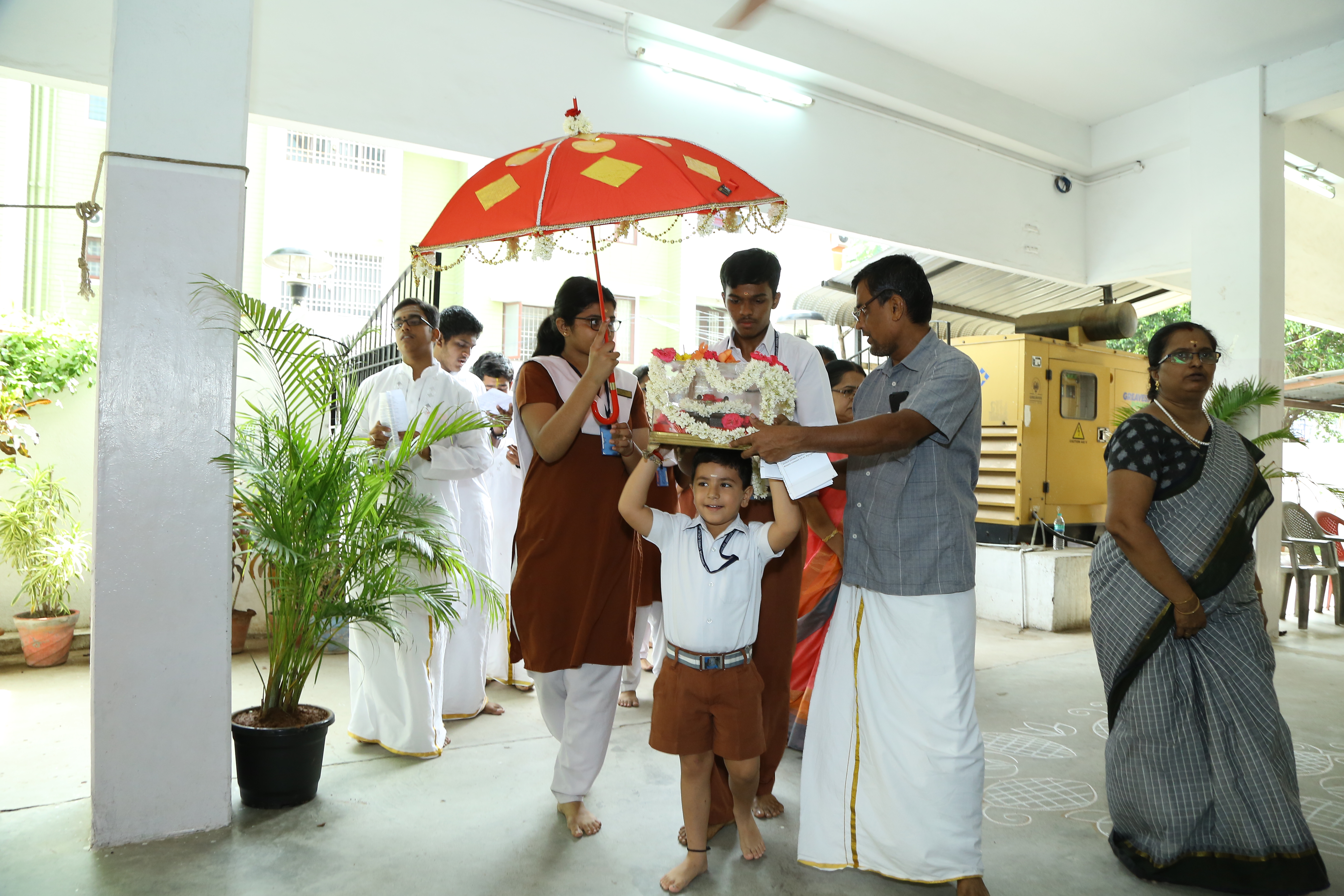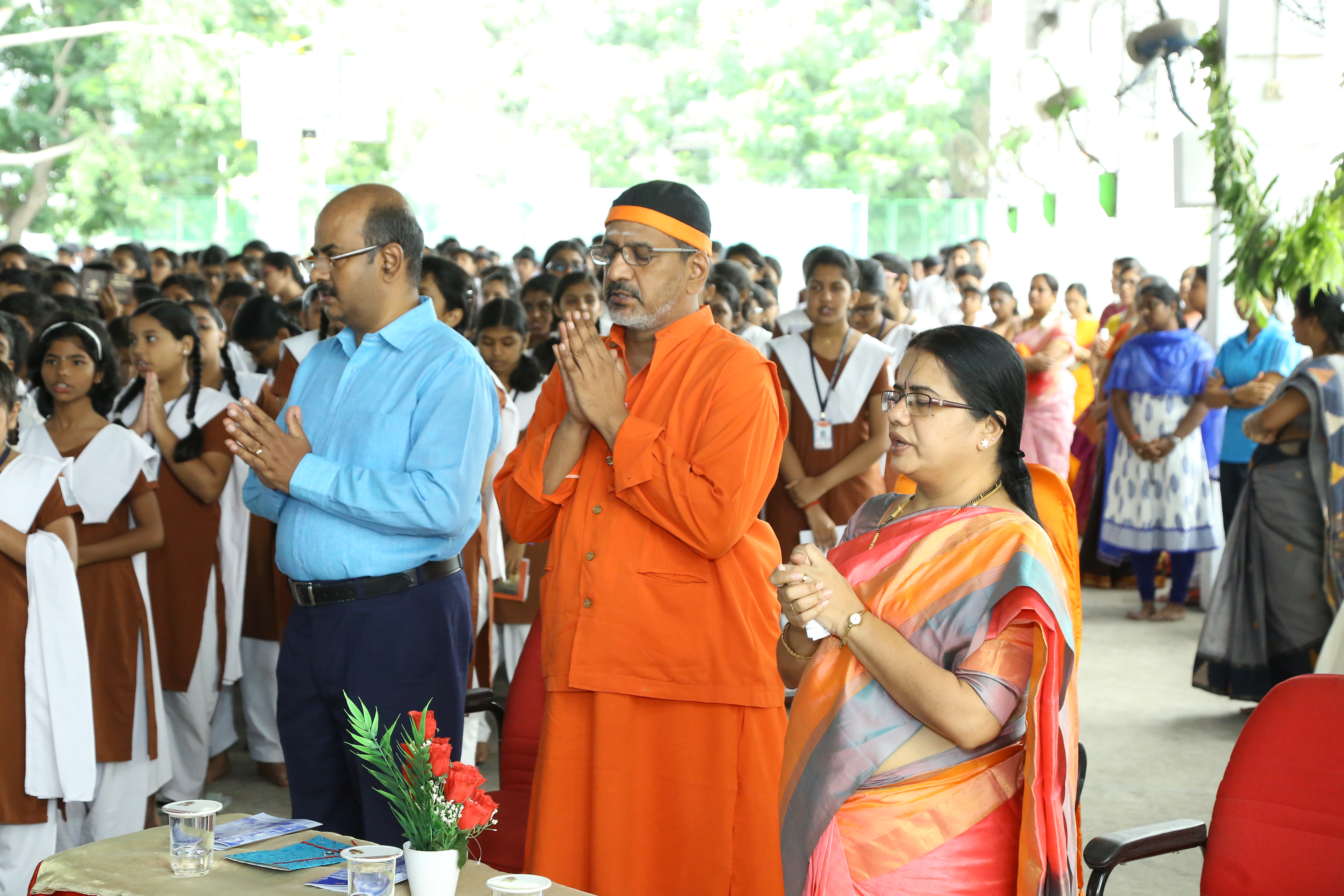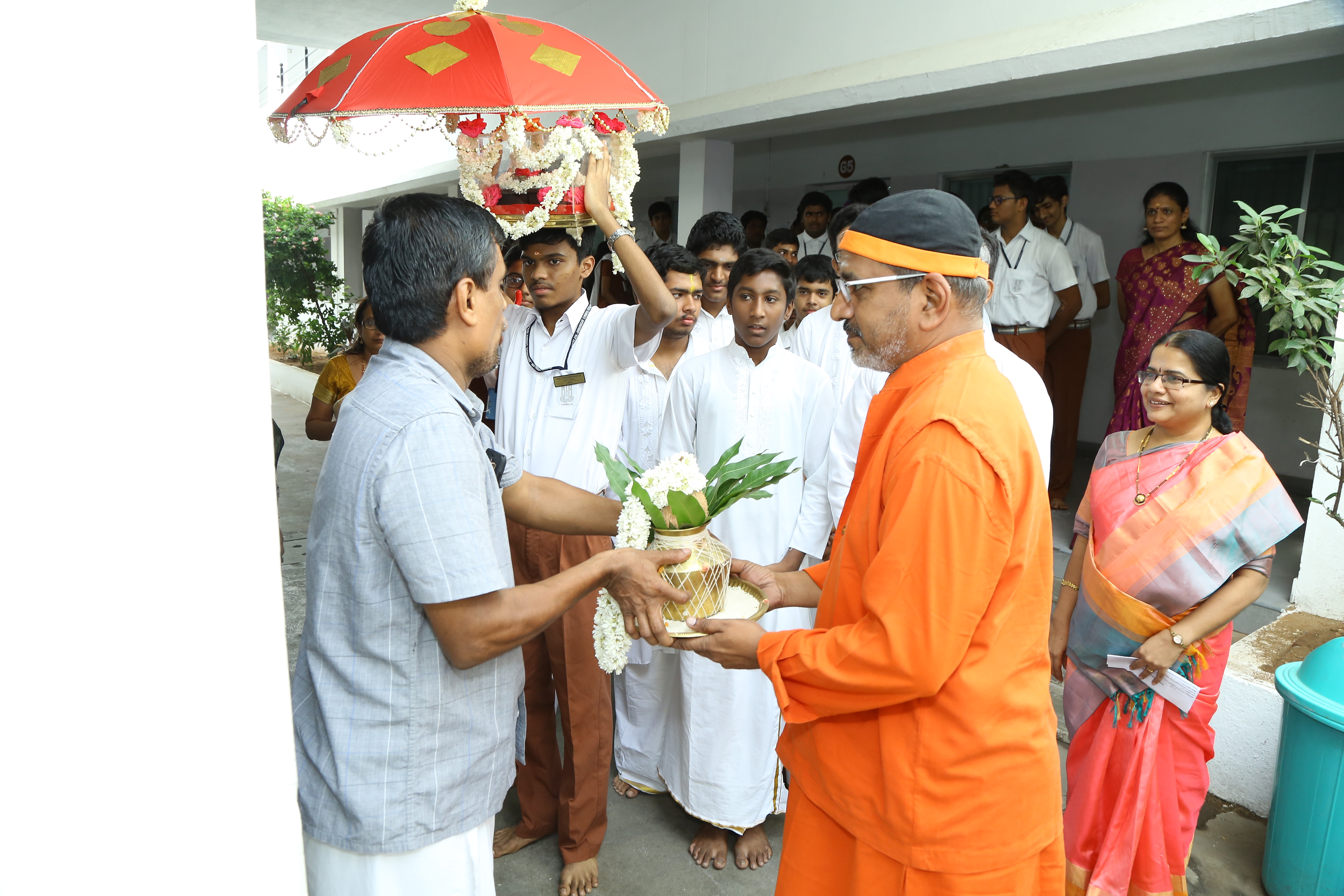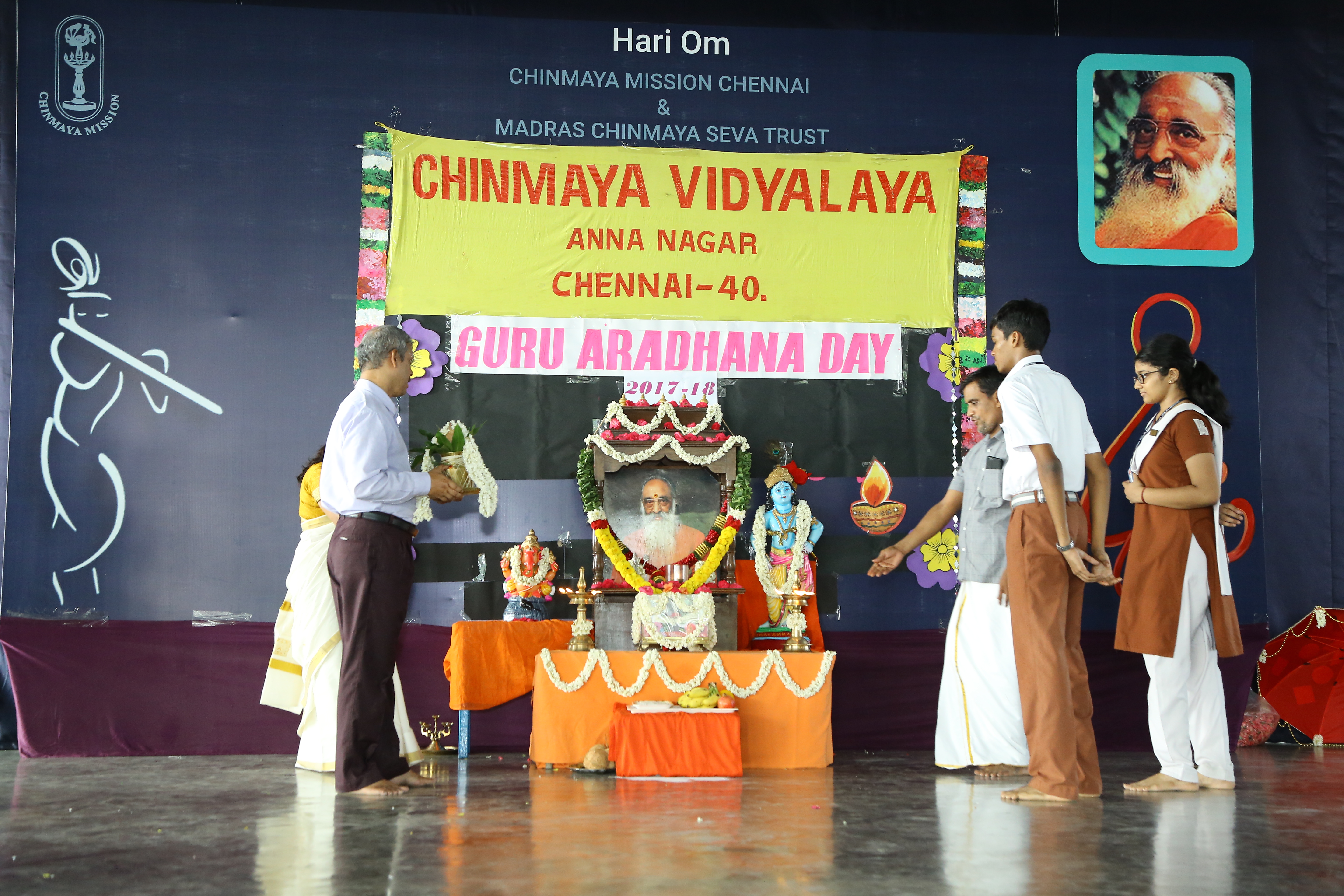 Children's Day
To express their love and affection to the children, teachers have entertained them with a variety programmes like singing motivational songs dance and games. Children were very happy to see their teachers performing on the stage. As per the quote "They inspire you, they entertain you, and you end up learning a ton even when you don't know it". Our teachers have done their wonderful job to prove it.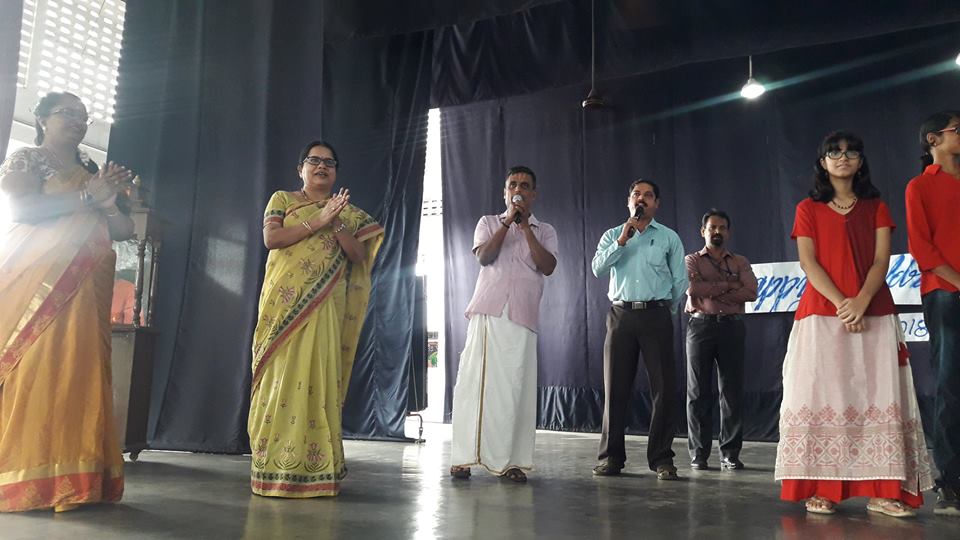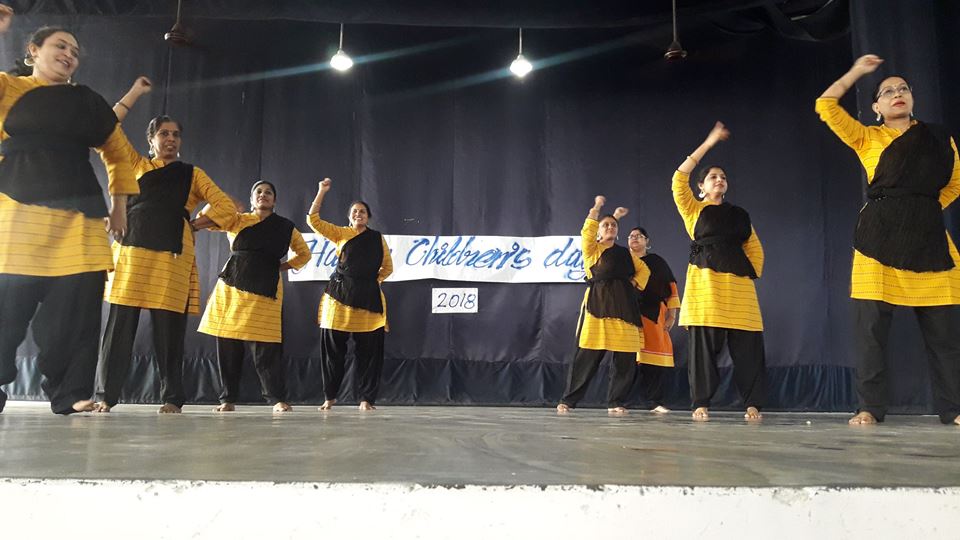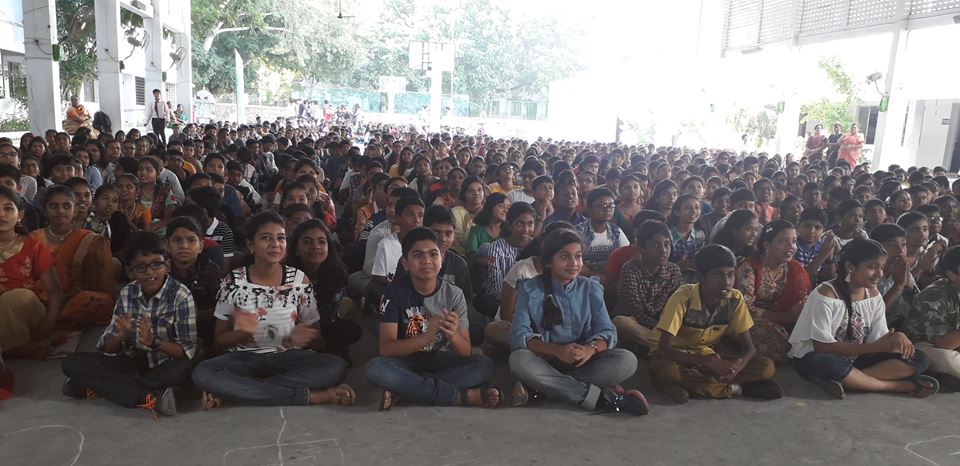 Karthigai Deepam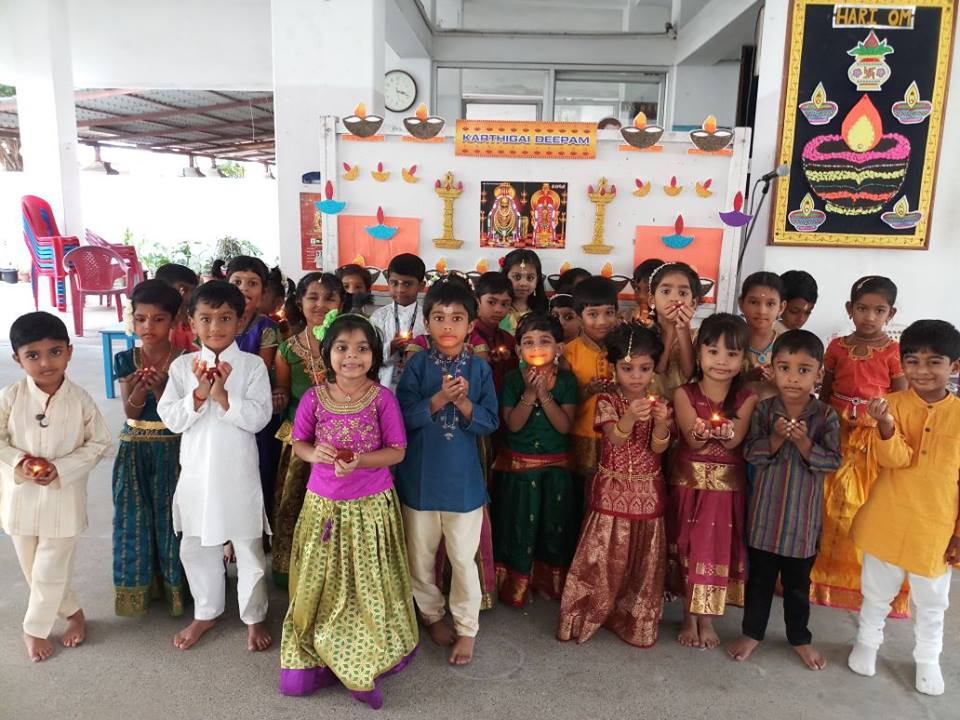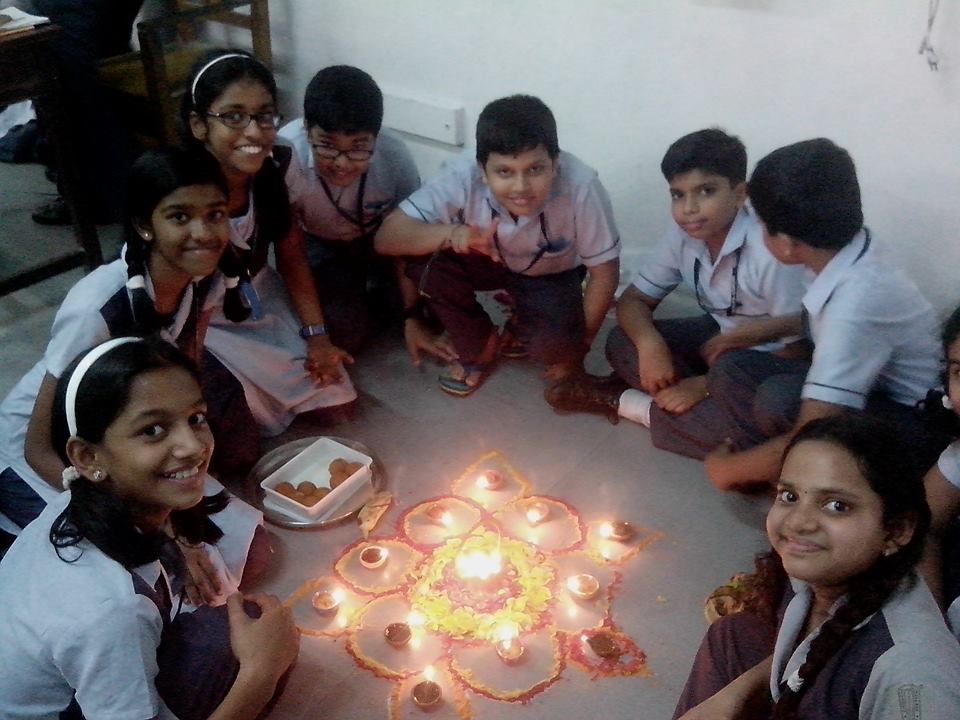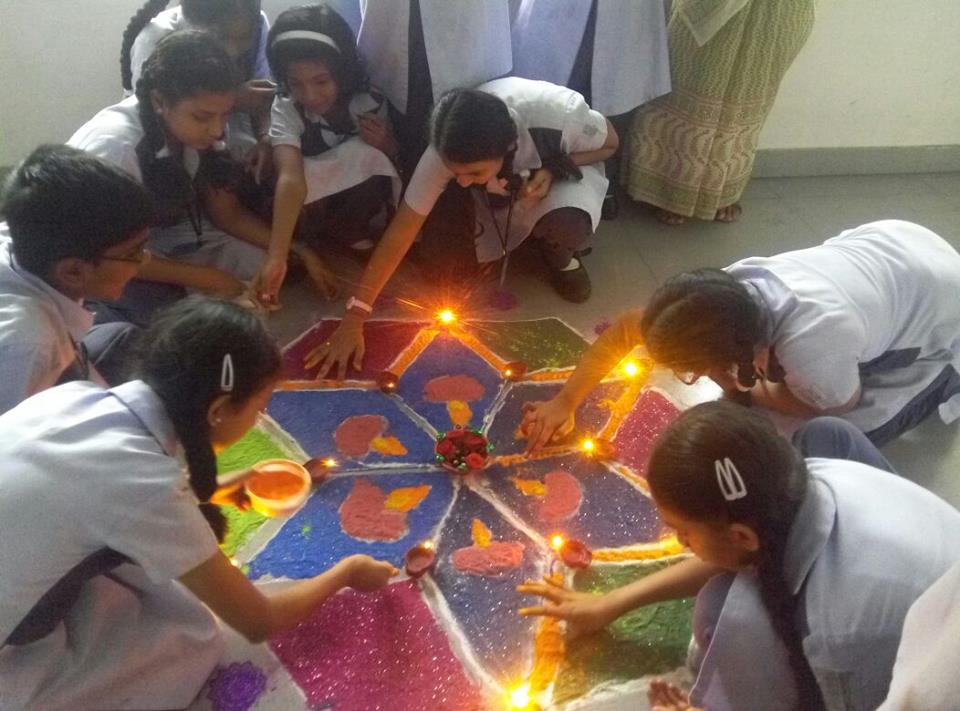 Medical camp
Medical camp for the students of class LKG to XII for Dental check up , eye check up and General check up respectively. The camp was held between 16.11.2017 to 19.11.2017. The teachers and the parents felt that the camp was very beneficial for them and were thankful to the management. Students also came to know about the general health and hygiene.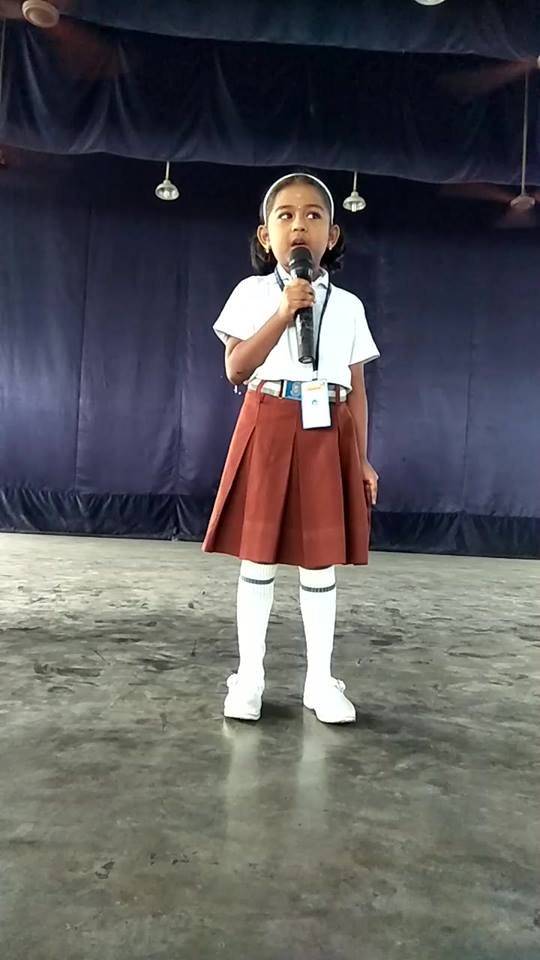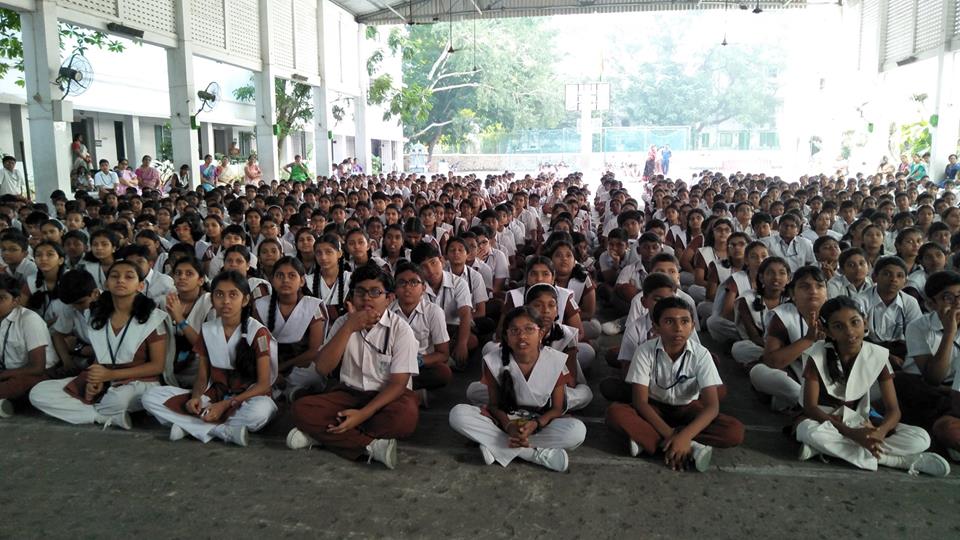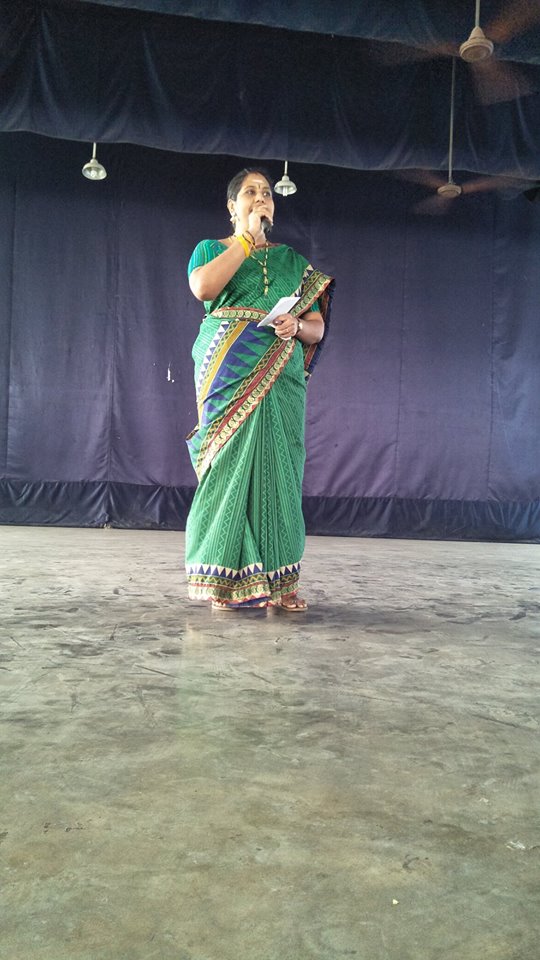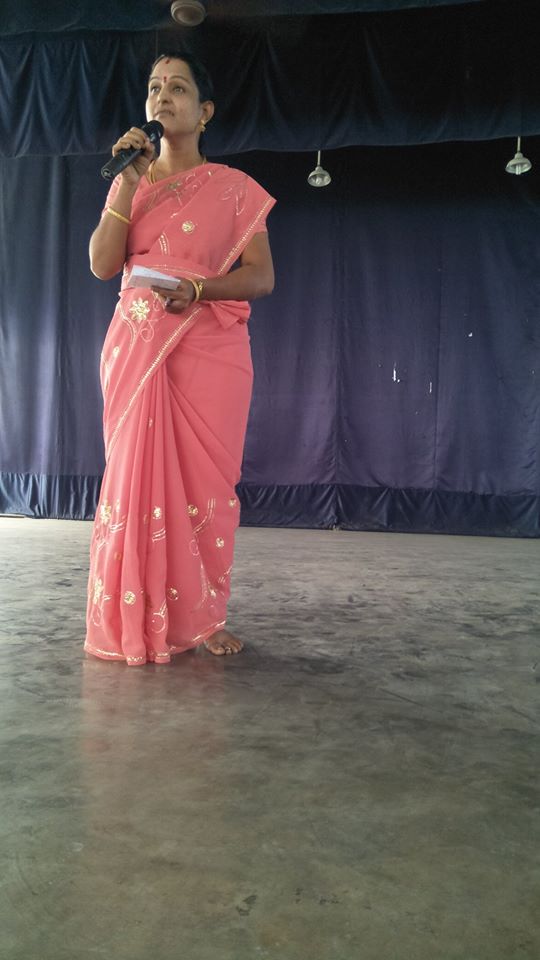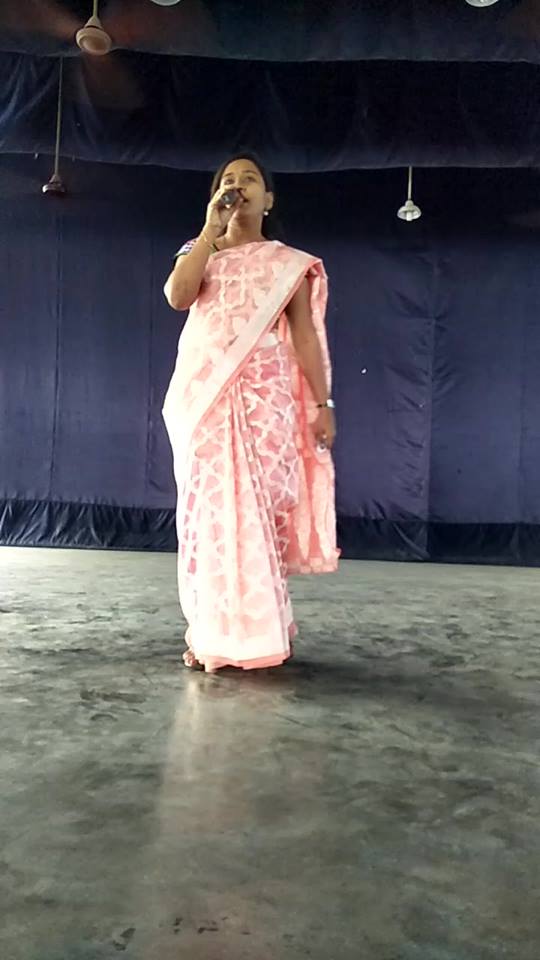 Bharathiyar's Birthday Celebration
Subramaniya Bharathiyar's 135th birthday was observed in our vidyalaya on 11.12.2017. Students from primary and high school gave speech about Bharathiyar. Teachers form Tamil Department and few students sang the Bharathiyar's song. The way in which the teachers spoke about Bharathiyar and his contribution towards India's freedom motivated all the students. The entire show has created love and flair for Tamil language among the students. They were also inspired and decided to refer bharathiyar songs and to know his love towards our mother India.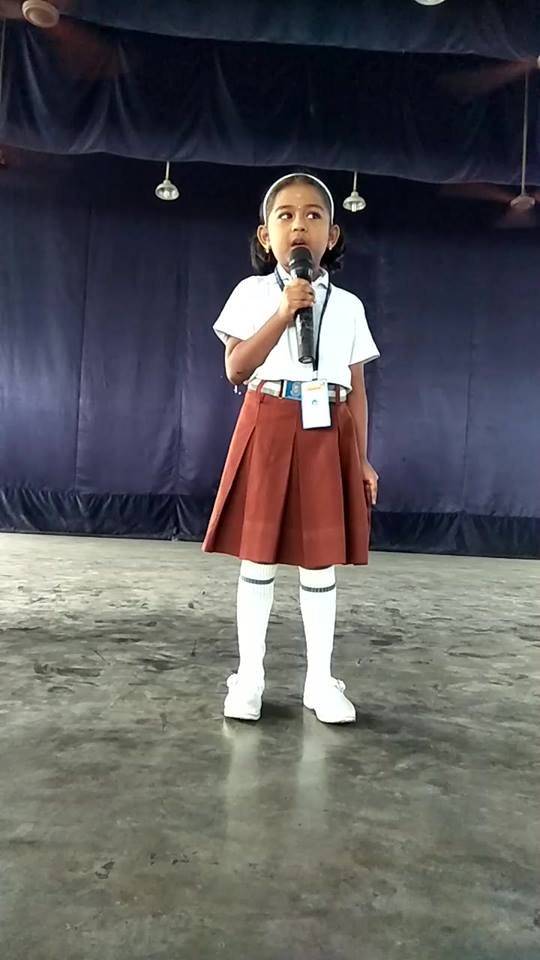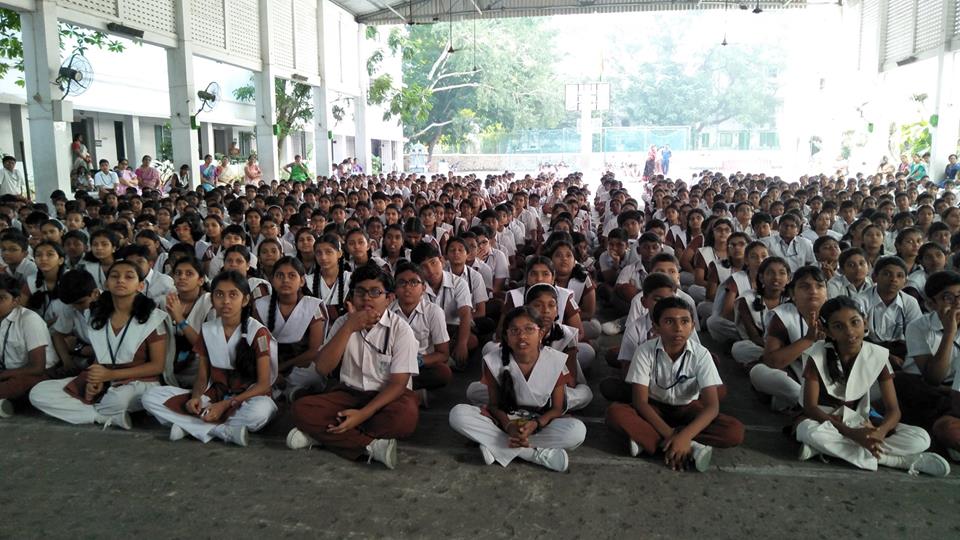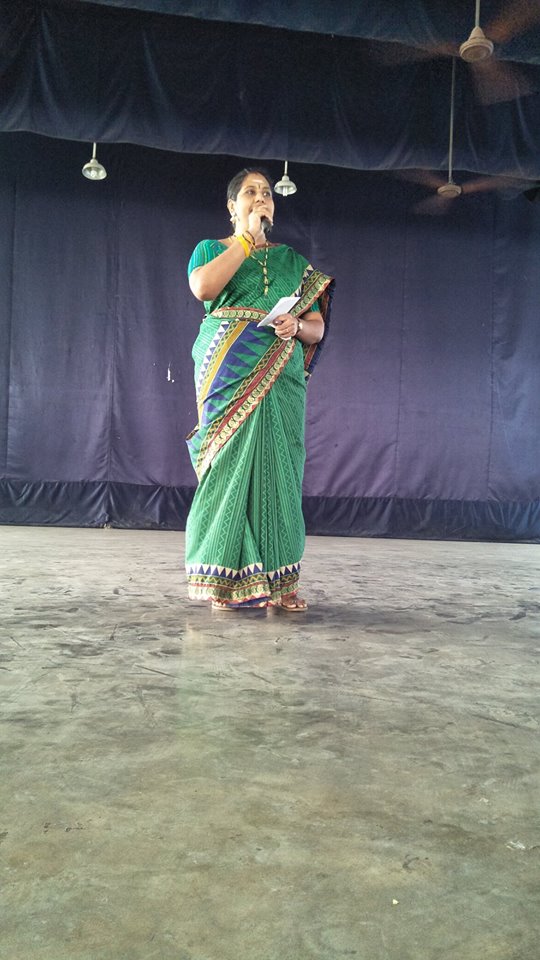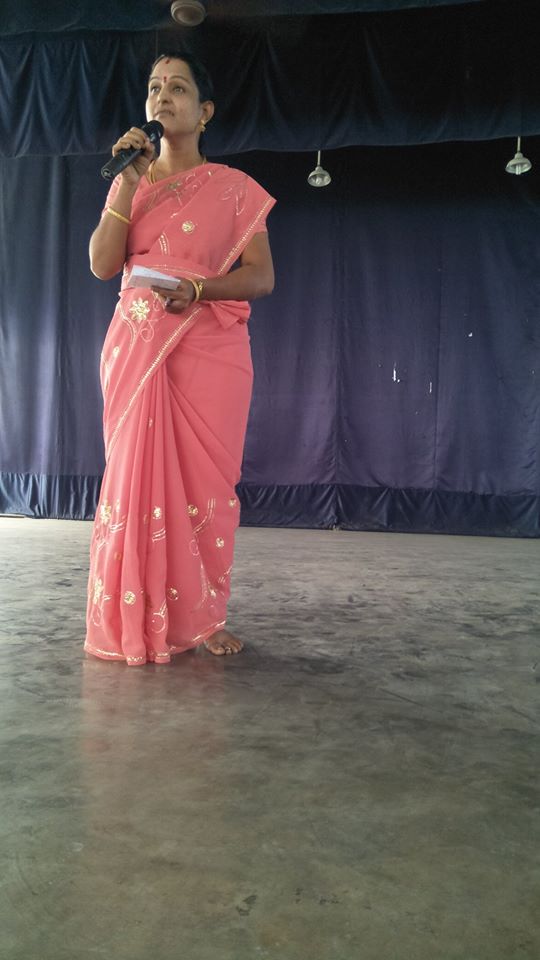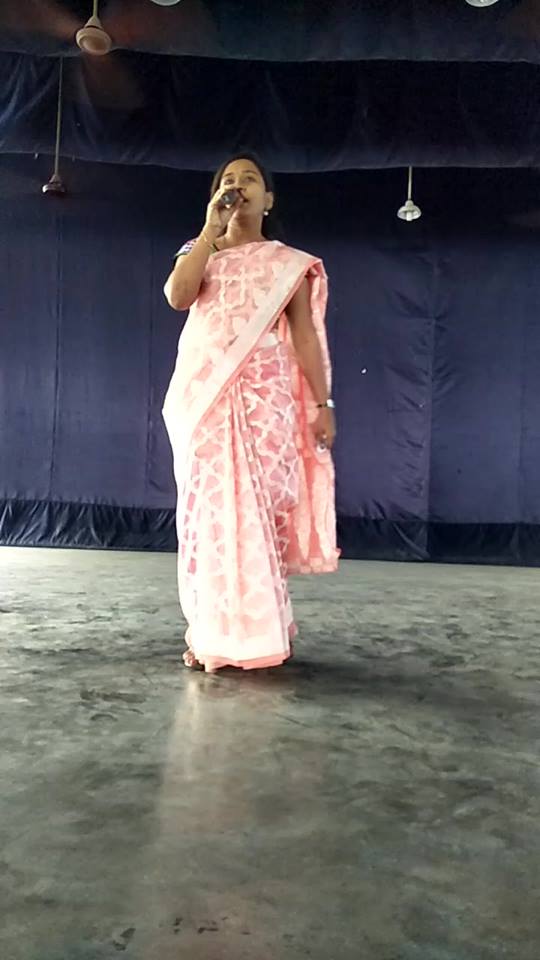 Guruji's Birthday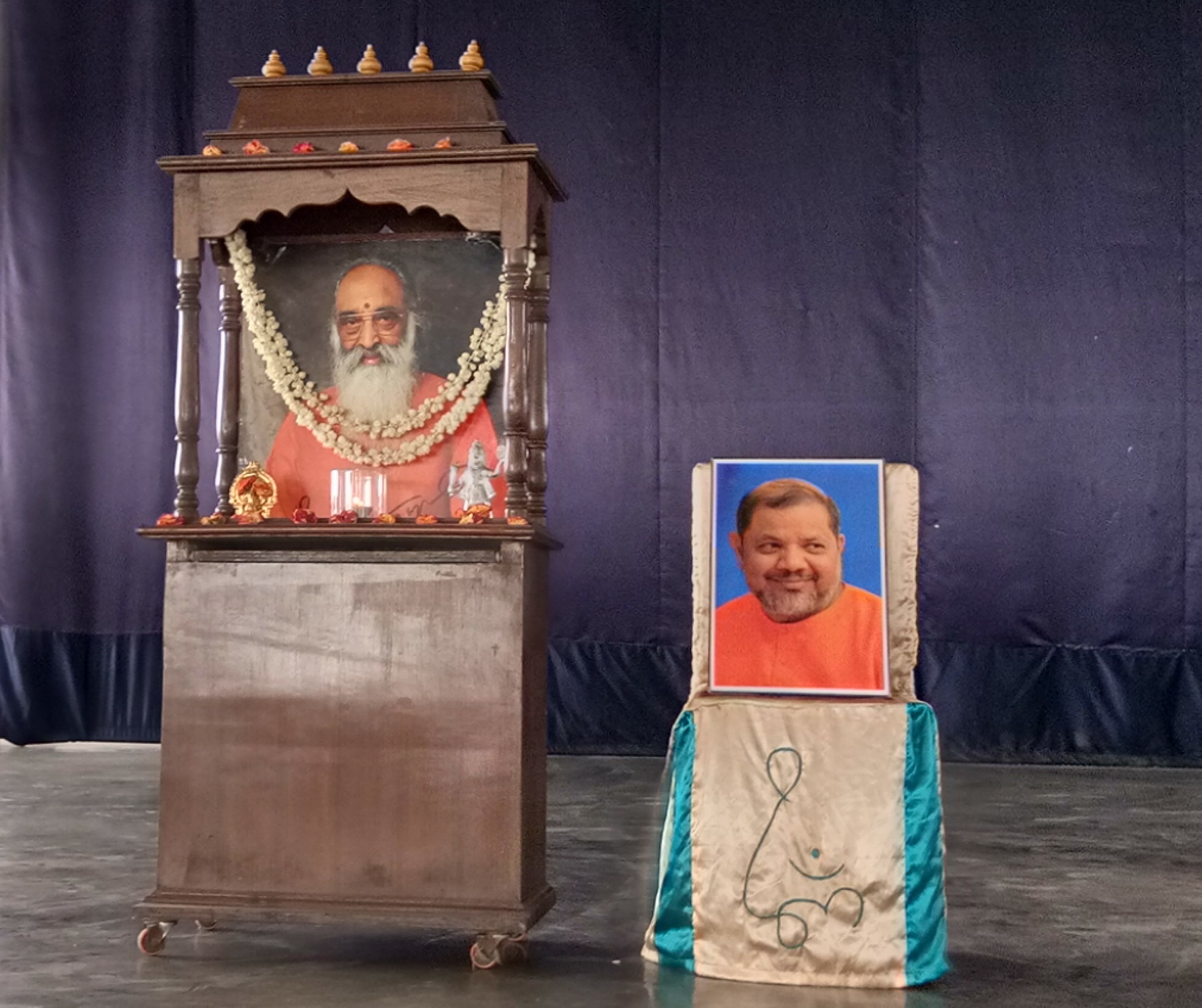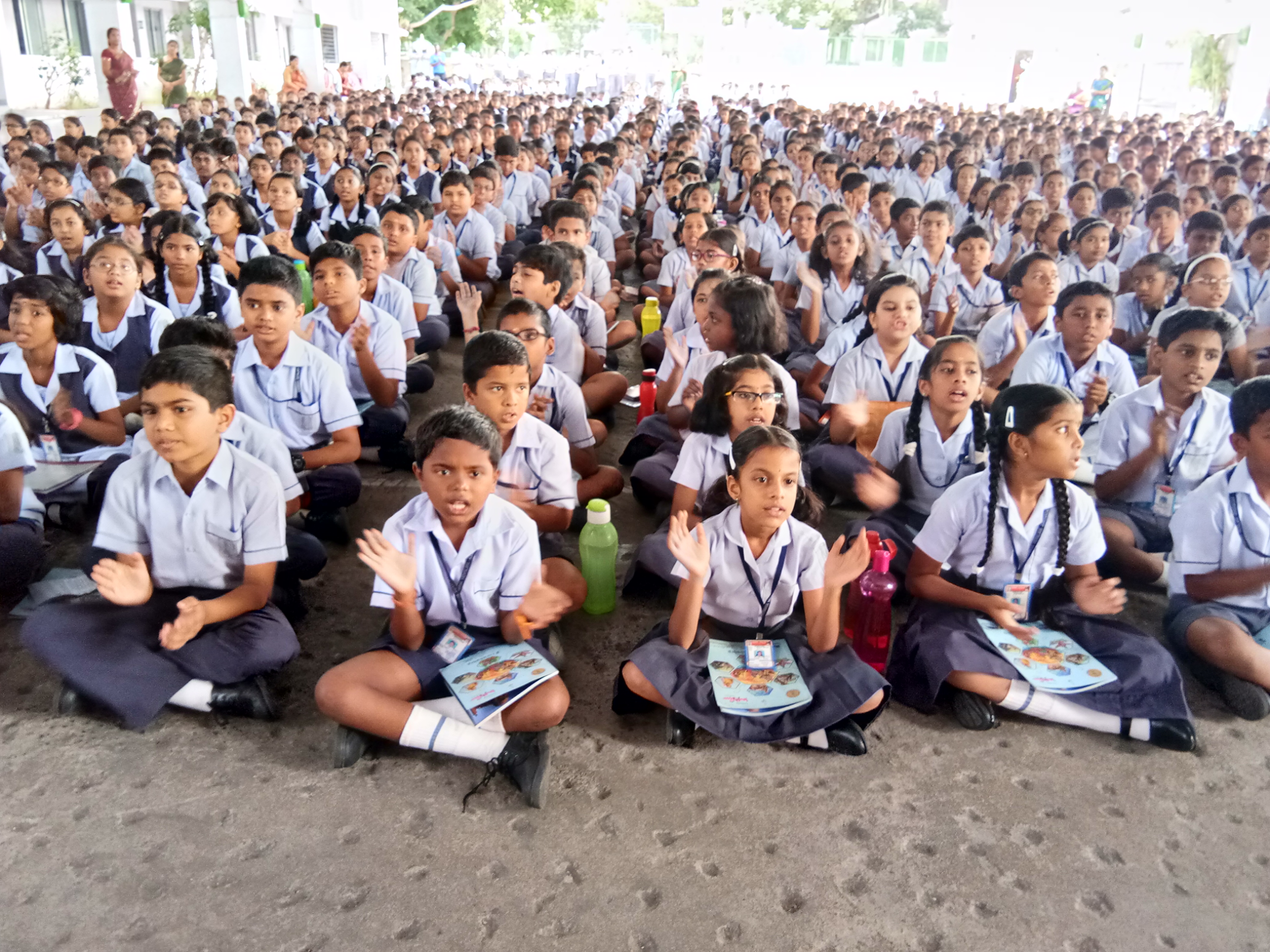 Guru Poornima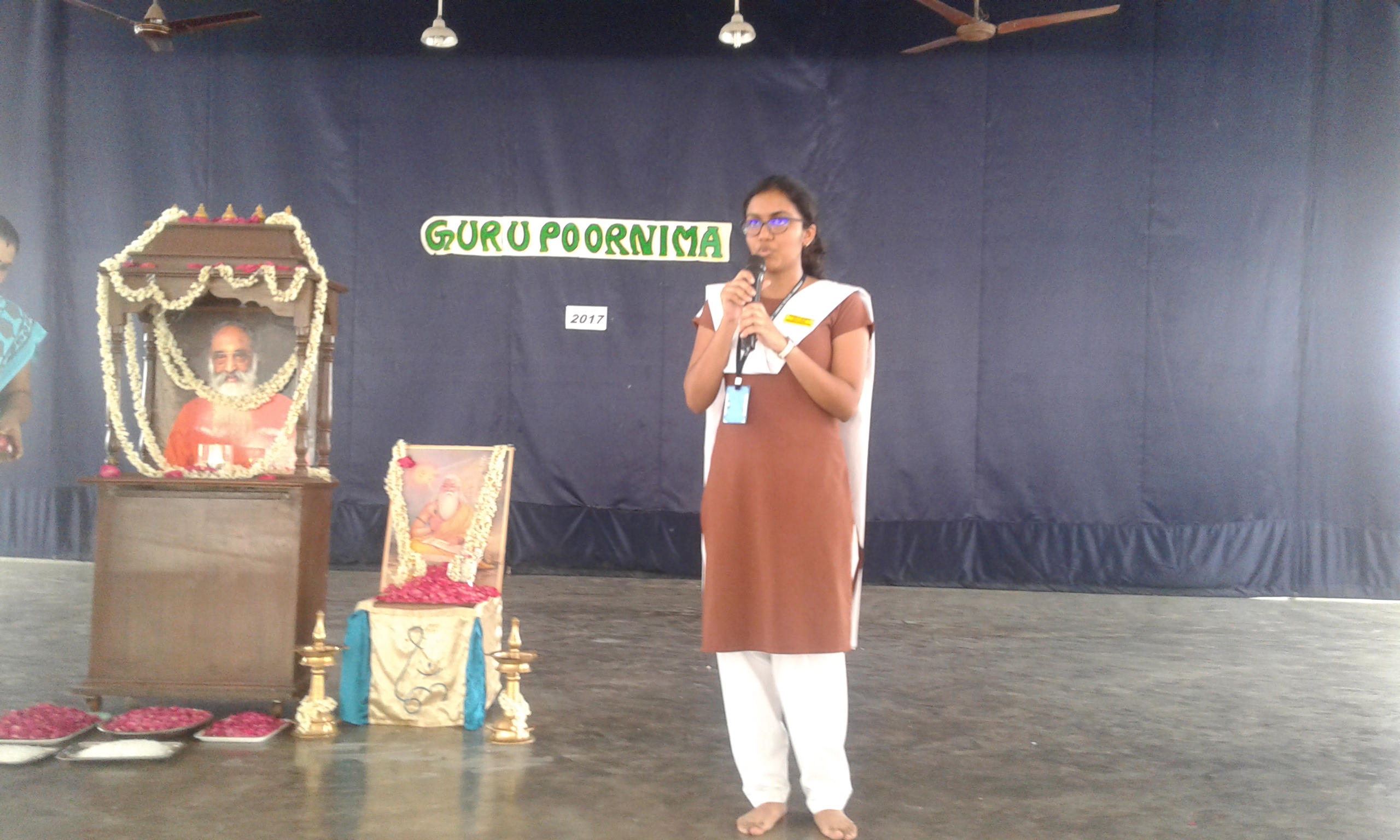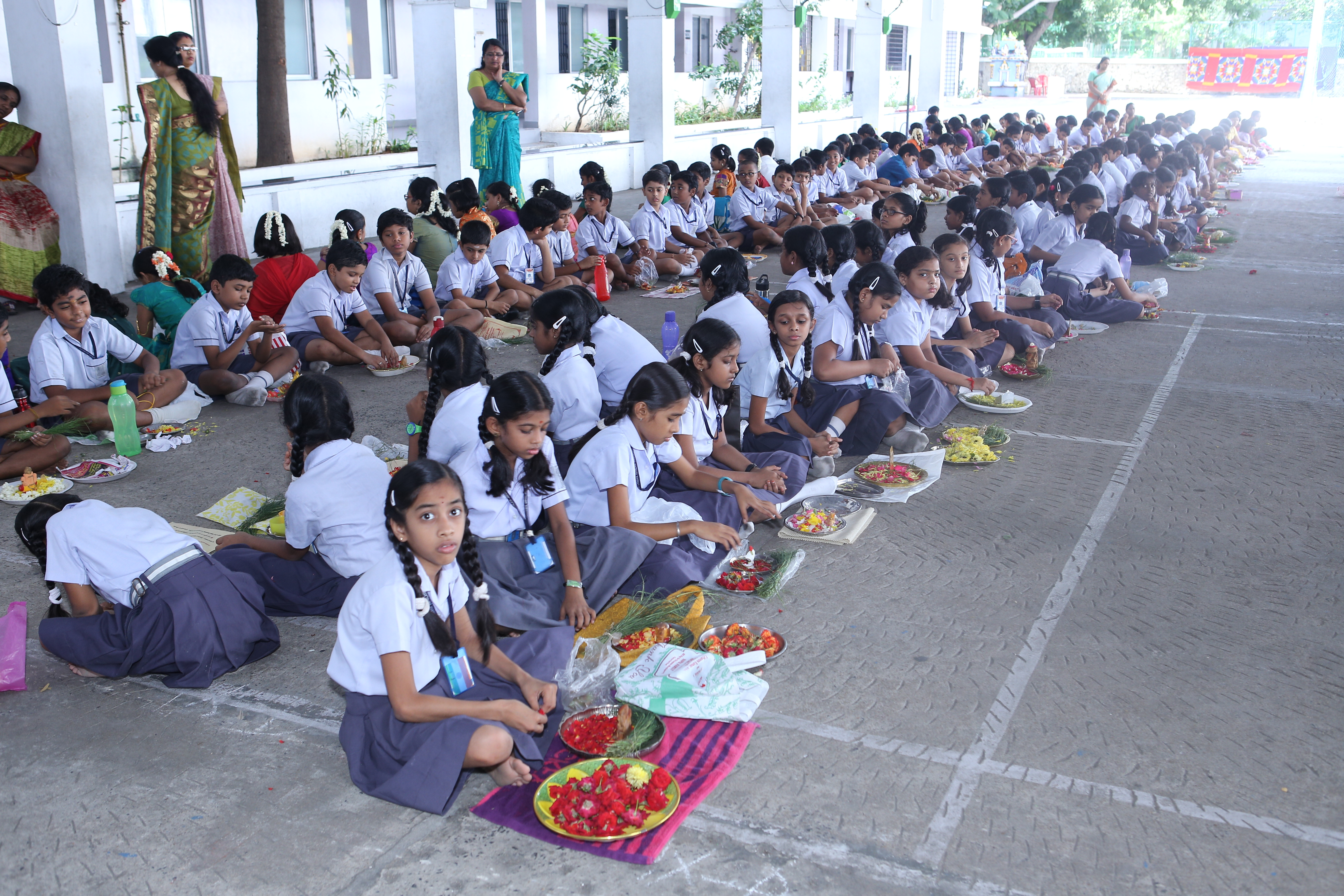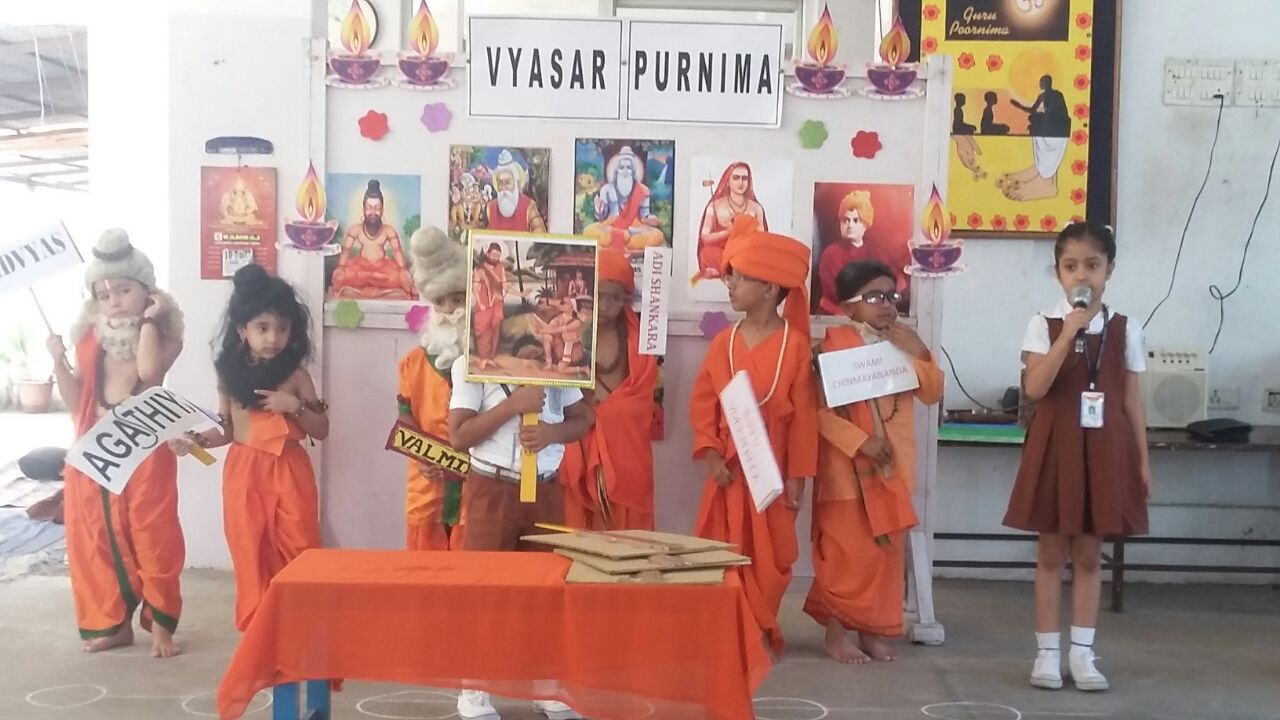 West Cluster Award Ceremony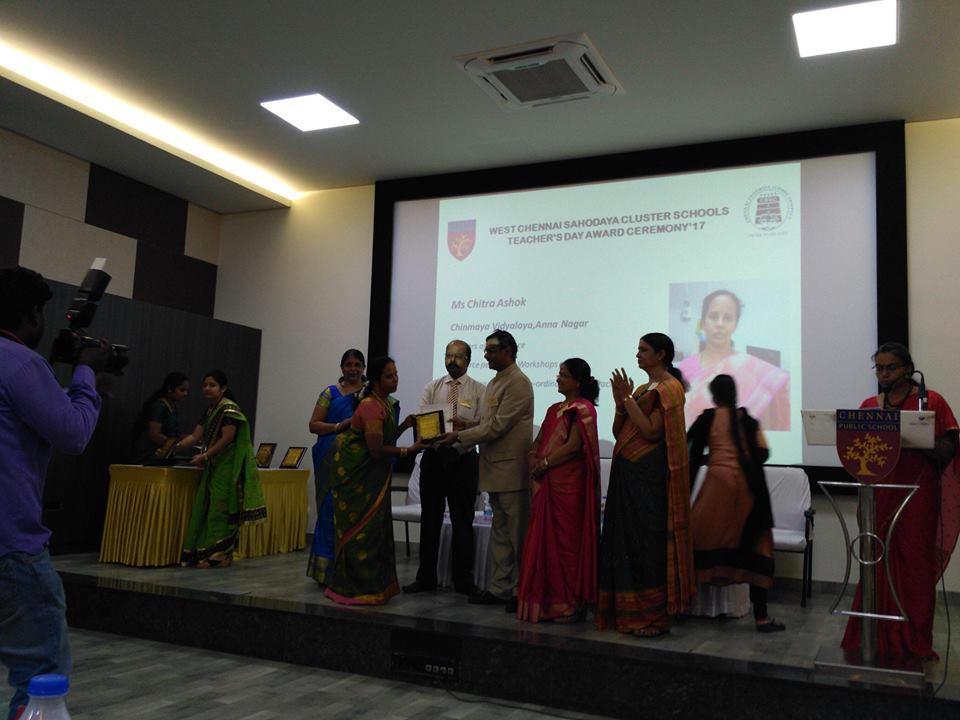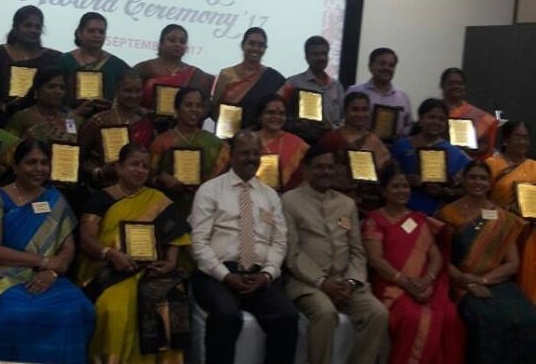 Mathru Pooja
Mathru pooja was celebrated on 7.10.2017. The principal spoke a few words highlighting the importance of the day. It is a celebration honouring the mothers of the family as well as the motherhood.The students of CVA were assembled in large numbers along with their mothers to perform the pooja.The stage was decorated in a grand manner (all deities were decorated, taking kuthuvilakku as a base by the teachers). pooja was performed by our Sanskrit teachers Mr. S Kannan and Mr. G P Ravi. Prasadams was distributed to all the parents and students.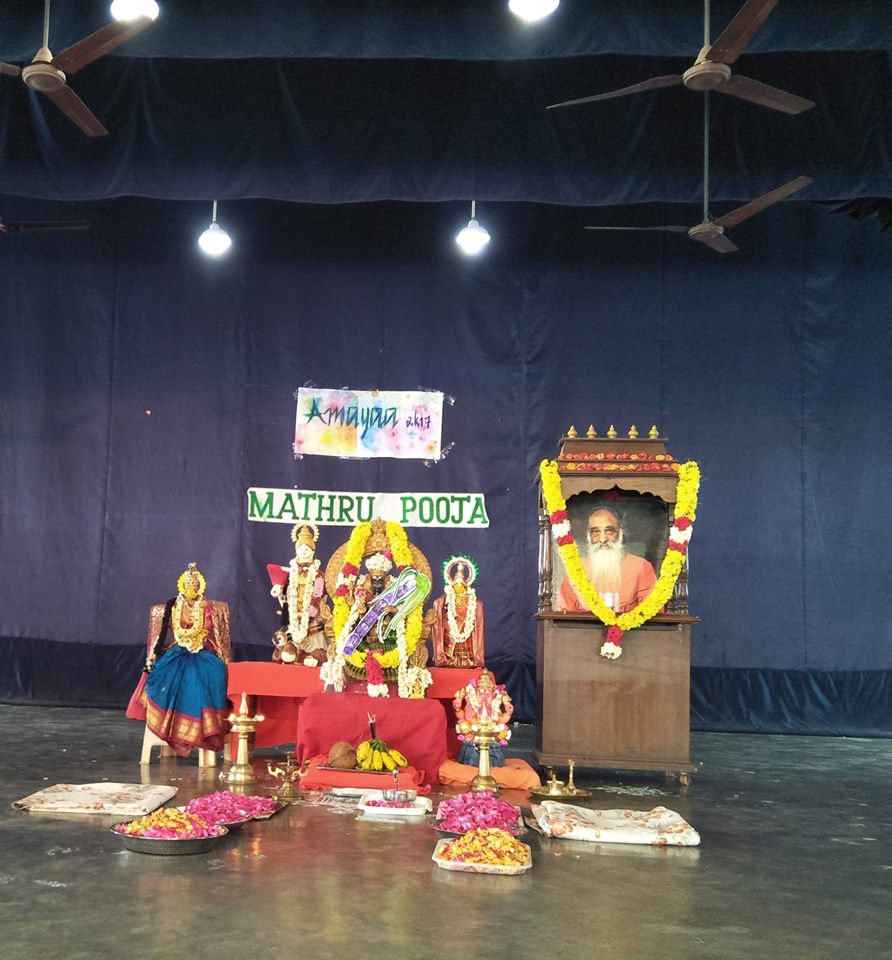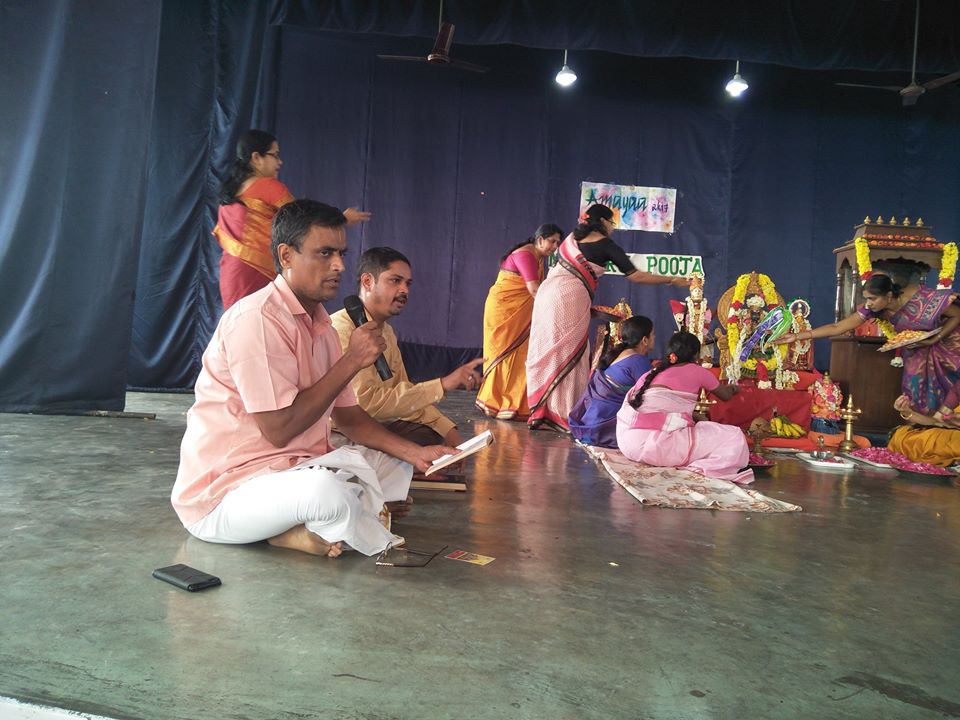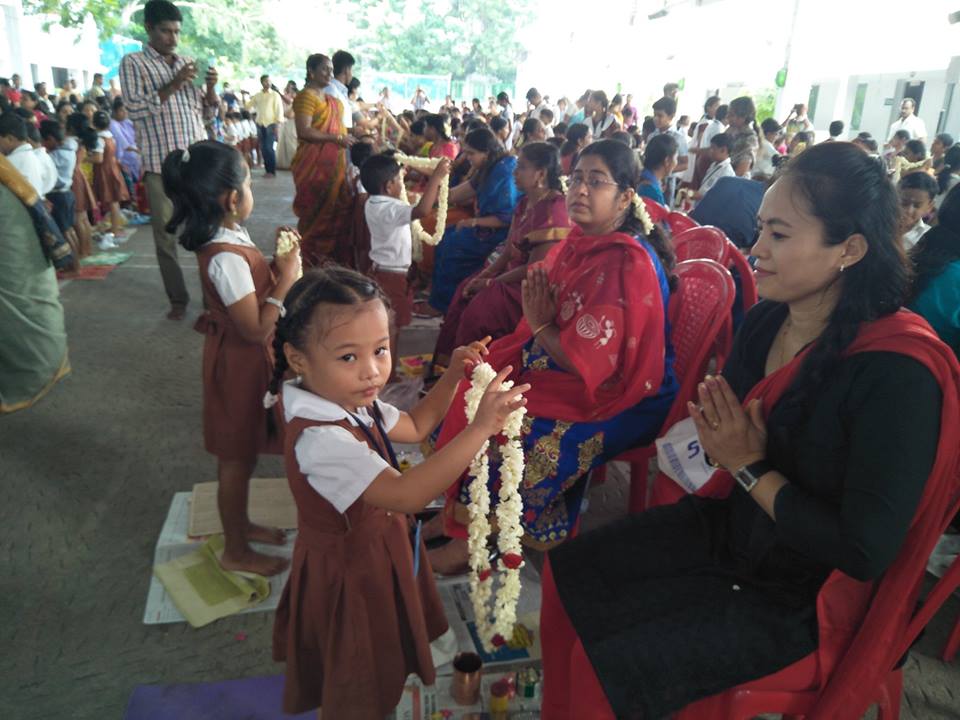 SEVA 2017
To attach ourselves to the DIVINE is to detach ourselves from the UNDIVINE. To walk into the LIGHT is to walk out of DARKNESS. May this bright day, the festival of lights lead us in the path of PROGRESS and CONTINUED SUCCESS. On account of Diwali Our Vidyalaya NCC Cadets/ Seva Students along with our NCC Master Mr.S.Kannan, NCC officials and our Principal Mrs.V.Gowrilakshmi visited the orphanage - Guild of Service Annanagar and donated crackers, clothes, sweets and also the cash amount of Rs.5800/- They also donated the same kind of materials and Rs.7500/- to "Avvai Home"- Home for aged. They visited the place along with our Computer teacher Mrs. T Hemamalini. The inmates of orphanage and the Home for aged, enjoyed the presence of our students, their concern, love and affection.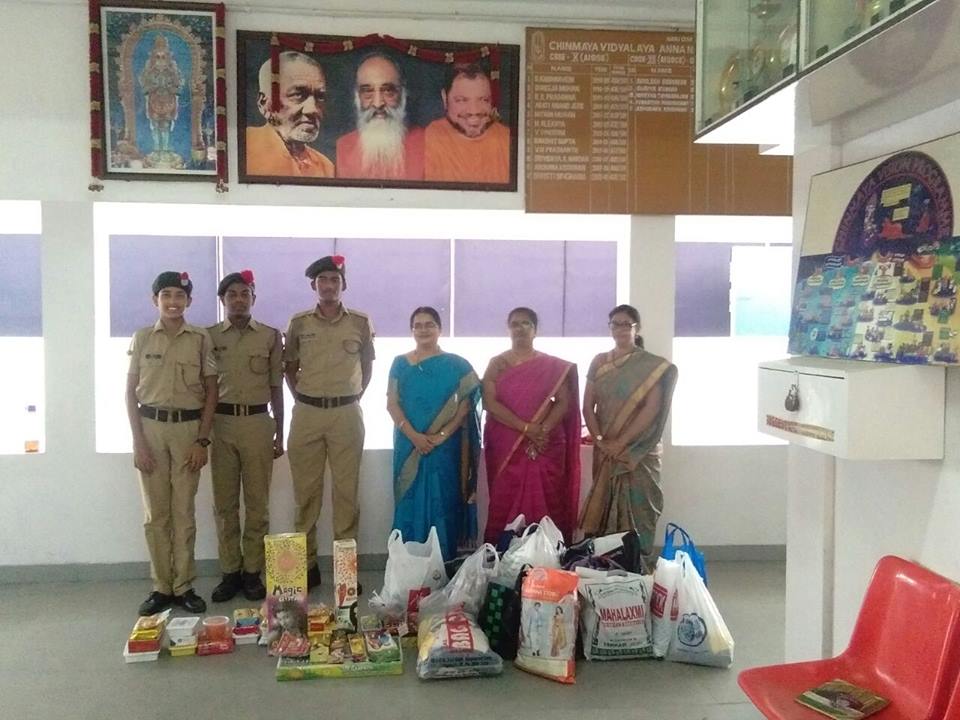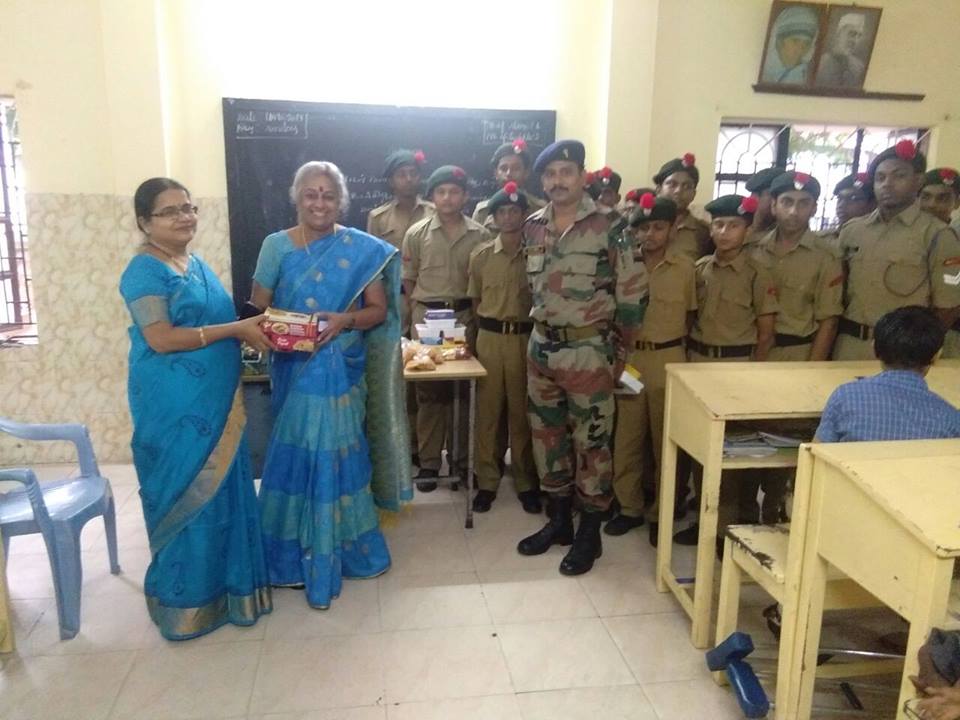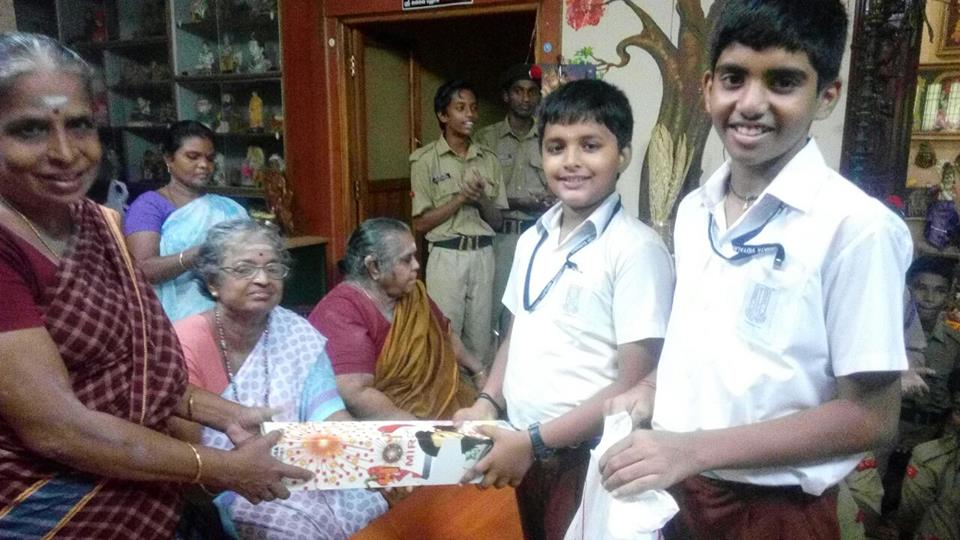 NCC Camp
NCC camp(2017-18) was held at Sairam engineering college from 28th July to 6th August. 15 schools and 5 colleges have taken part. Our school cadets have won prizes in firing and sports events.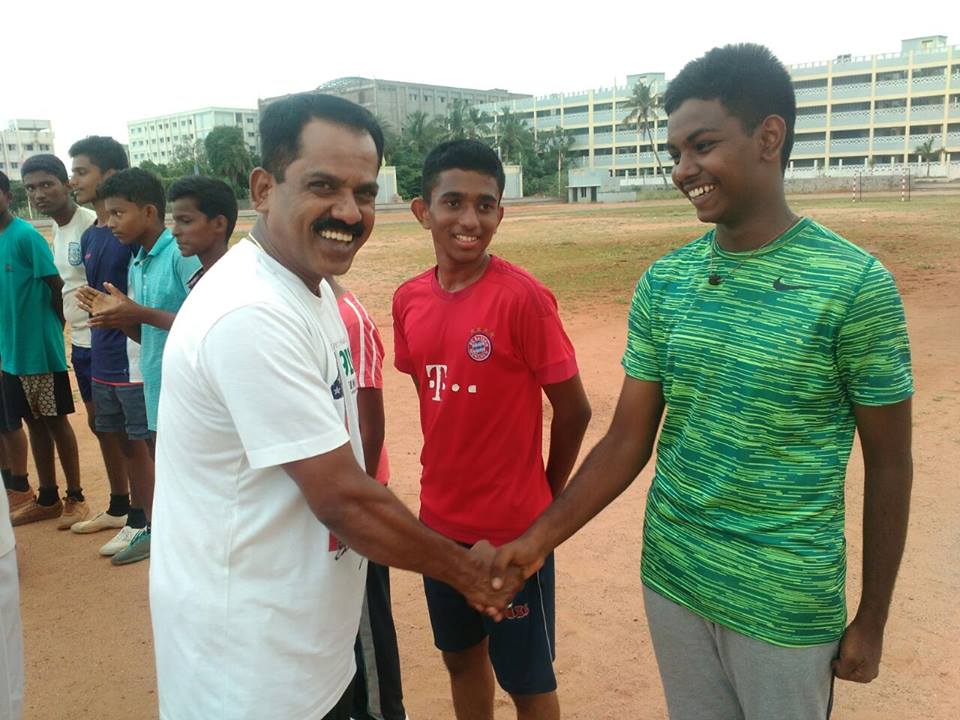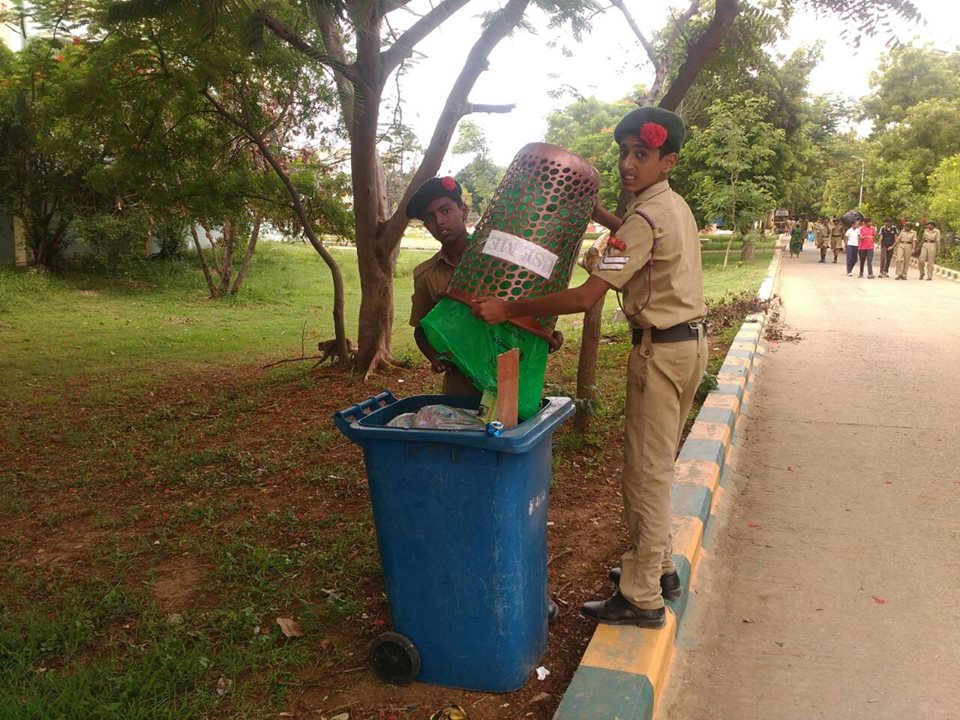 Swach Bharat Abhiyan
Swachh Bharat Abhiyan was observed in our school in association with BPCL to instill in students the sense of responsibility to keep our surroundings clean and be more responsible citizens. Students of class 8 enthusiastically took part in collage making on the topic Swachh Bharat Abhiyan and the best collage were displayed on the notice board. Elocution competition was conducted on the topic 'Keeping India clean is the duty of every Indian'. The winners of the competition were given Gift vouchers sponsored by BPCL. Mr.DevindarWalmiki-Member of the Indian hockey squad Rio Olympics gave away the prizes. Mr.TusharKhandker a National player who played the common wealth games Asia & Asian Cup hockey tournaments and the former coach of the Rio Olympics Team was also present on the occasion. He spoke on the significance of Swachh Bharat Abhiyan initiated by our Government.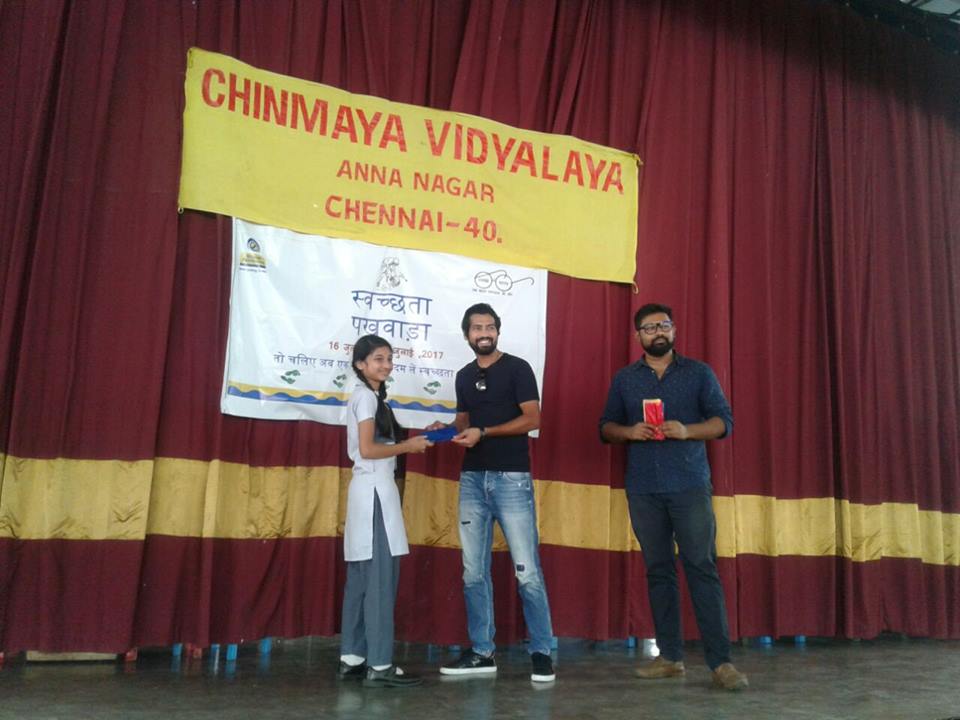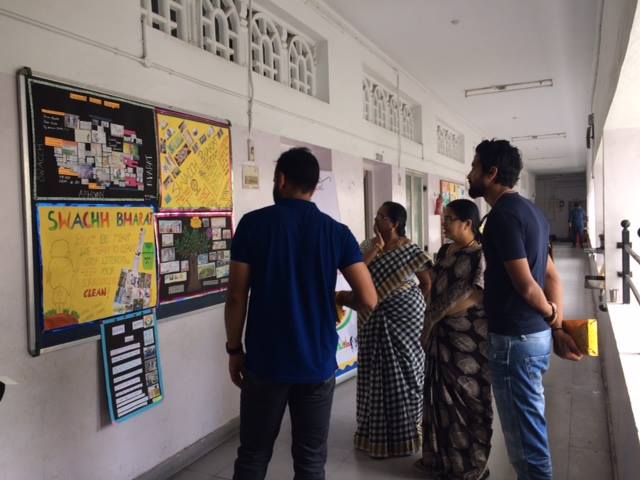 Kalam Sandesh Vahini
As a tribute to Dr. A P J Abdul Kalam on his 2nd Remembrance day, House of Kalam and Chinmaya University have come together for setting up Kalam Sandesh Vahini - which exhibits lots of information about Dr. Kalam's inspiring life, his vision and his scientific work. After the inauguration of Kalam's memorial at Rameshwaram the Vahini was flagged off by our Hon. PM Shri. Narendra Modiji. Vahini will go around important places in India from Dr. Kalam's life and conclude on October 15 at Rastrapathi Bhavan. As a continuation of its journey through Chennai, as a first step it visited our Vidyalaya on 22.08.17. The students of the school welcomed the Vahini through various activities including a parade, a rendition of the song "KALAM SALAM" and by performing a skit. Staying true to Dr. Kalam's dream of innovation the students gave a unique robotic floral welcome to the KSV and also demonstrated the launching of the indigenous rocket.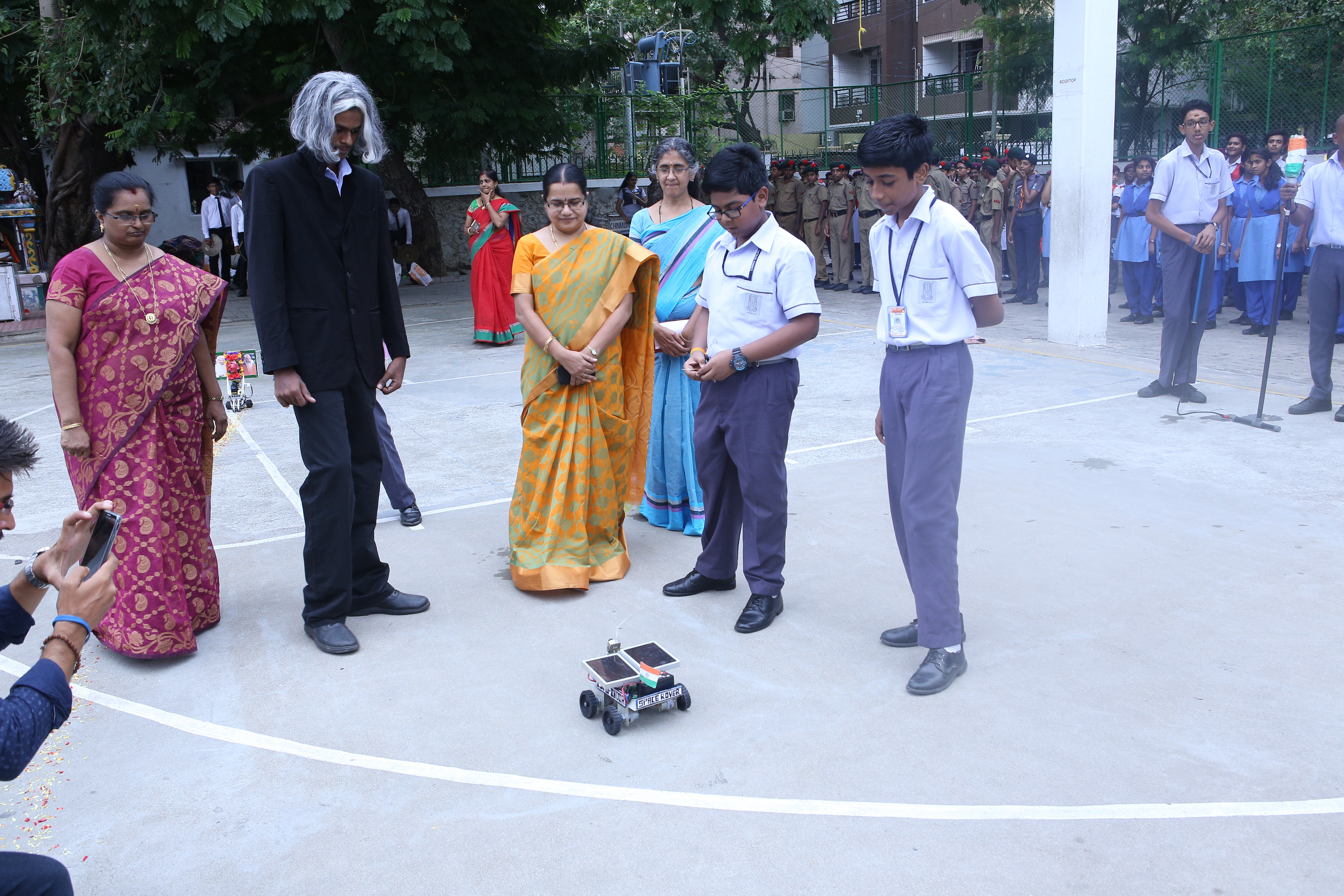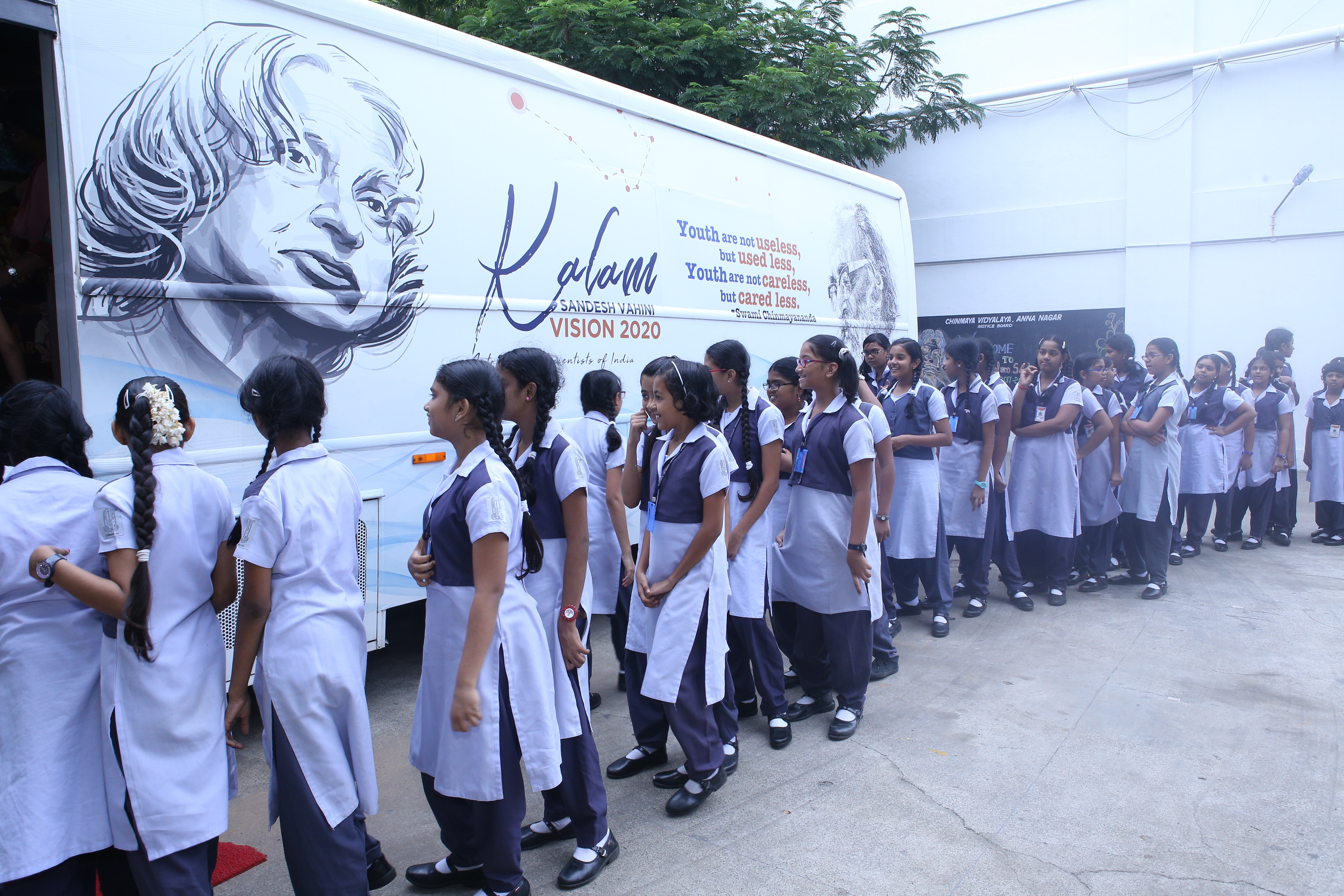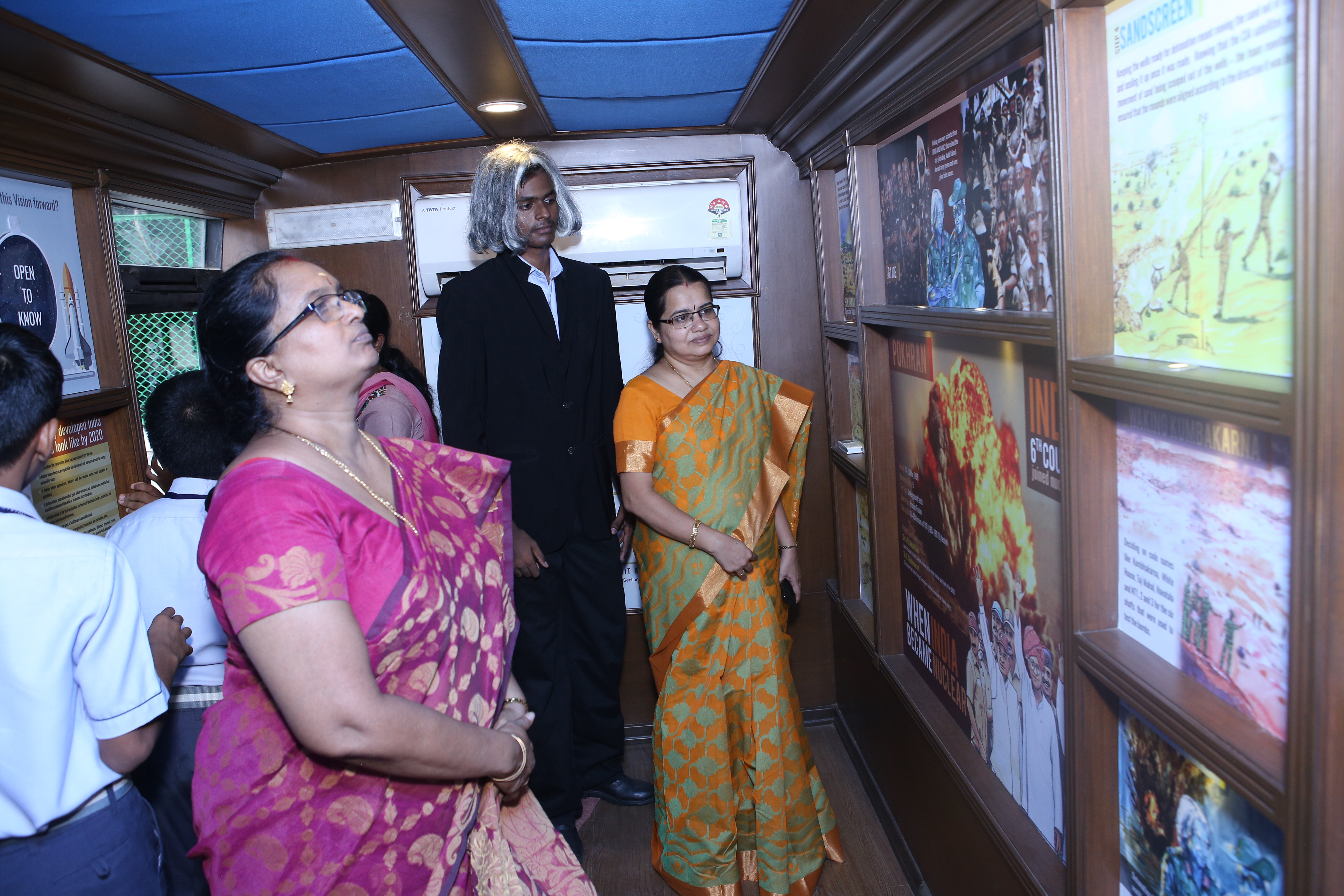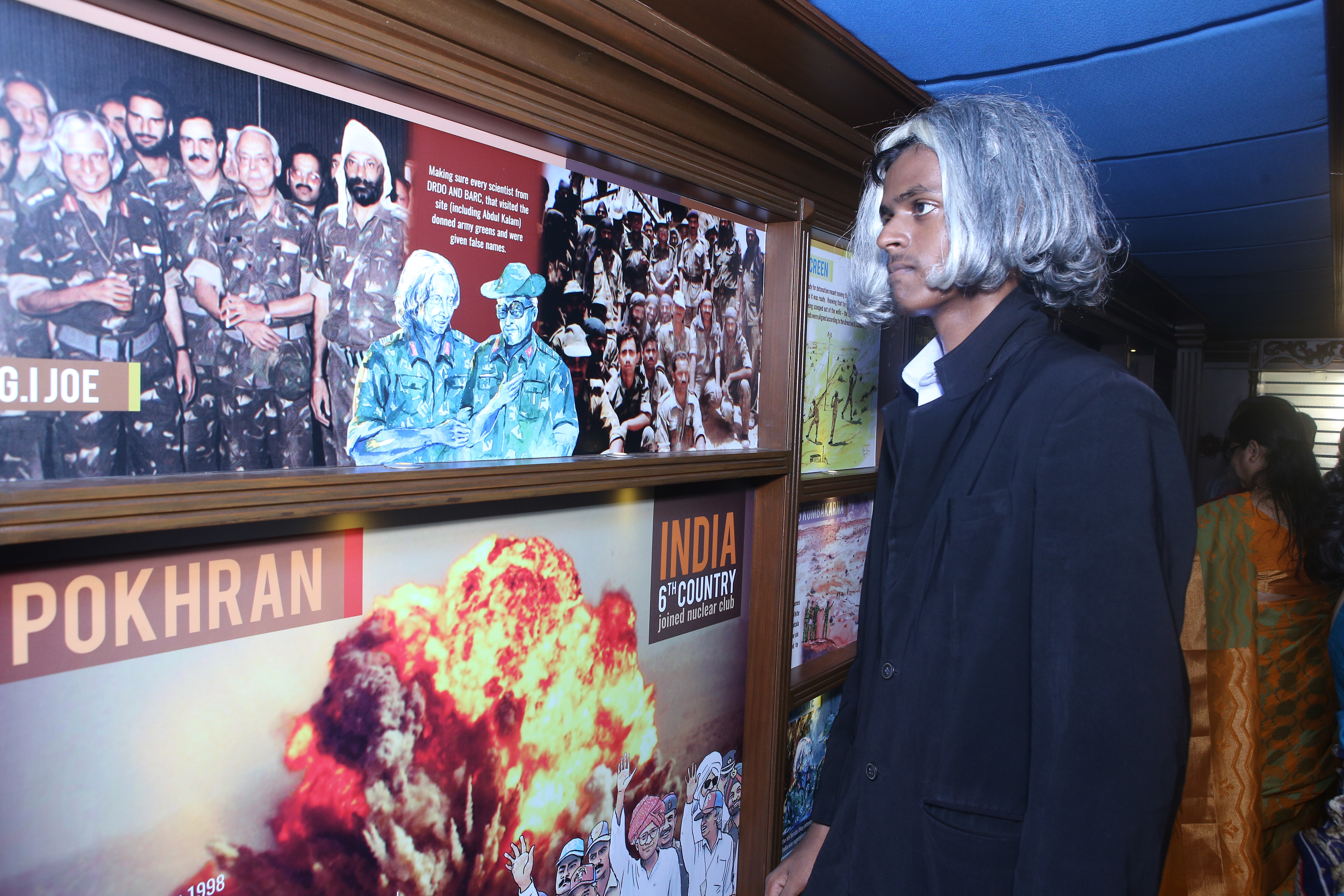 Onam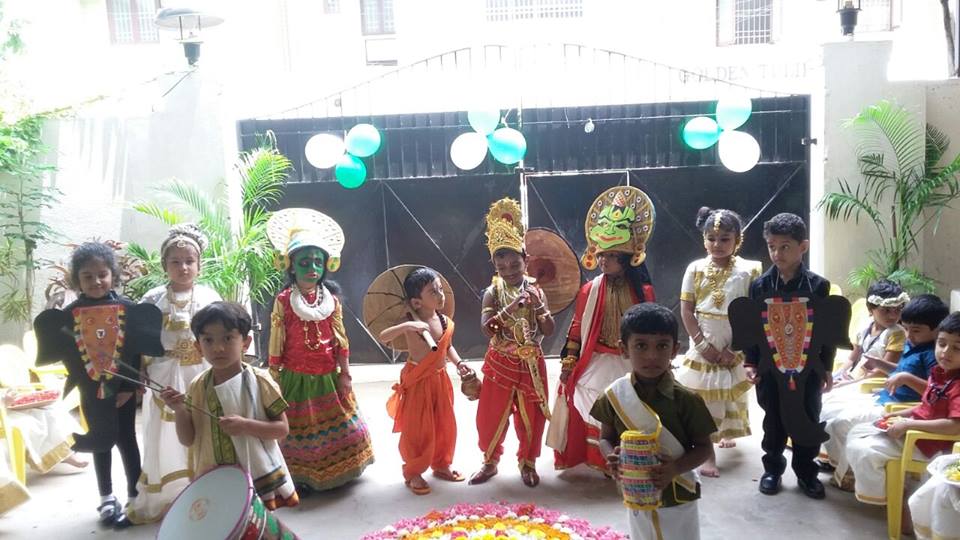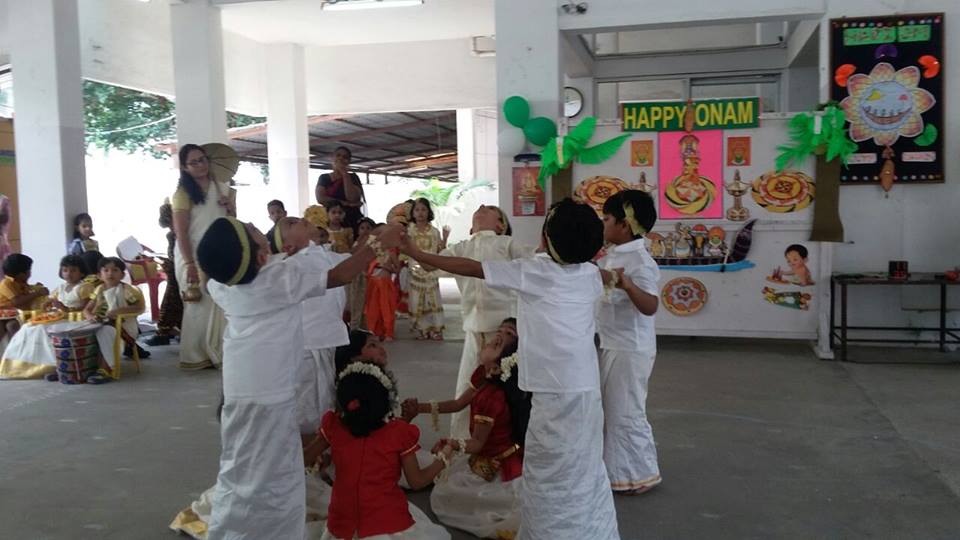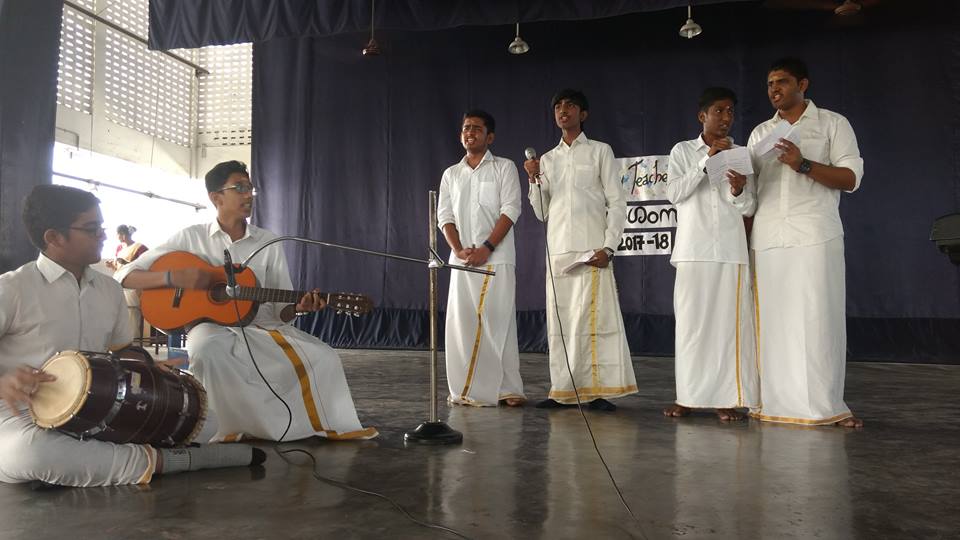 Teacher's Day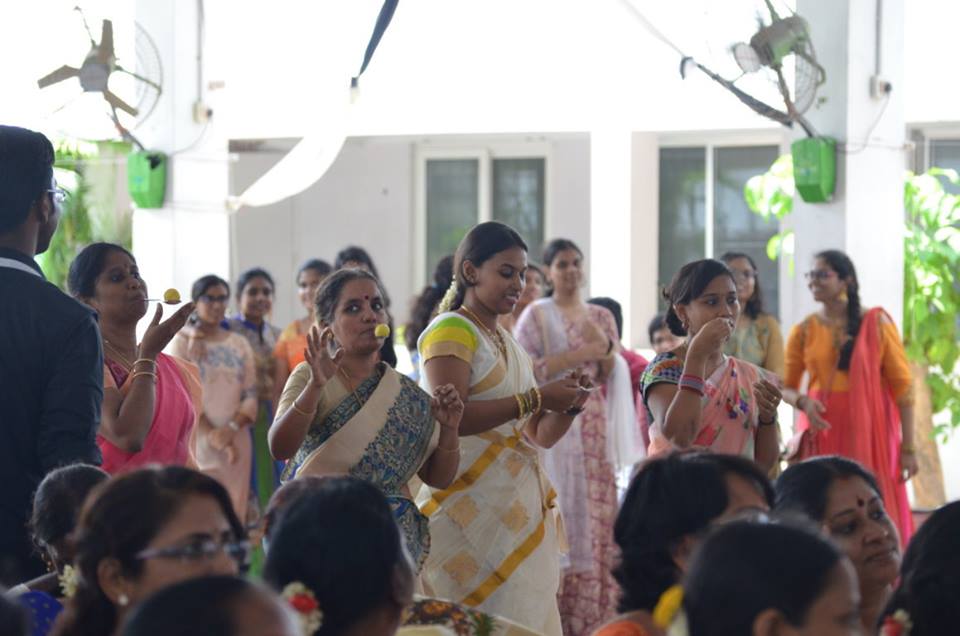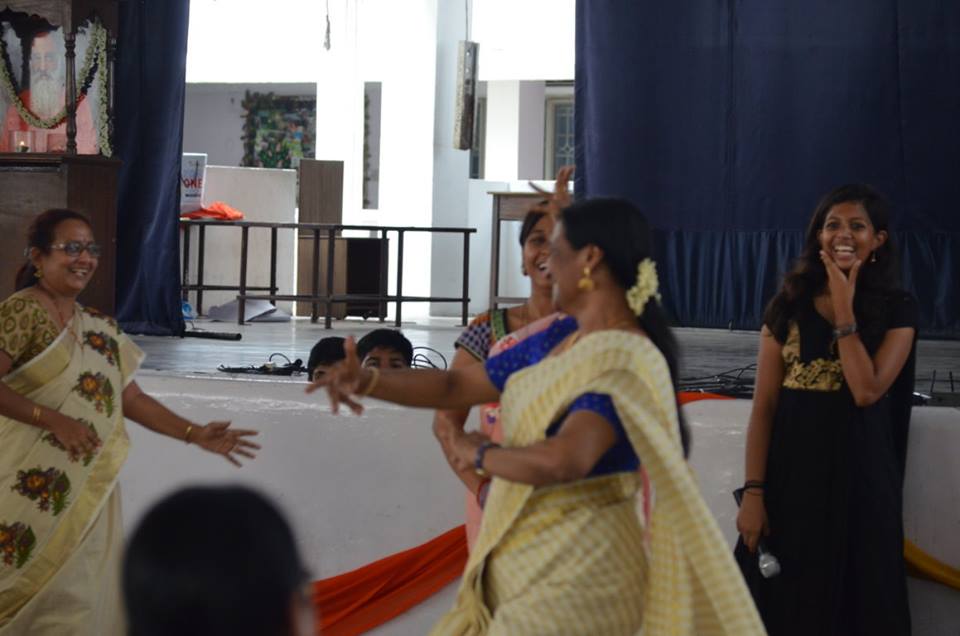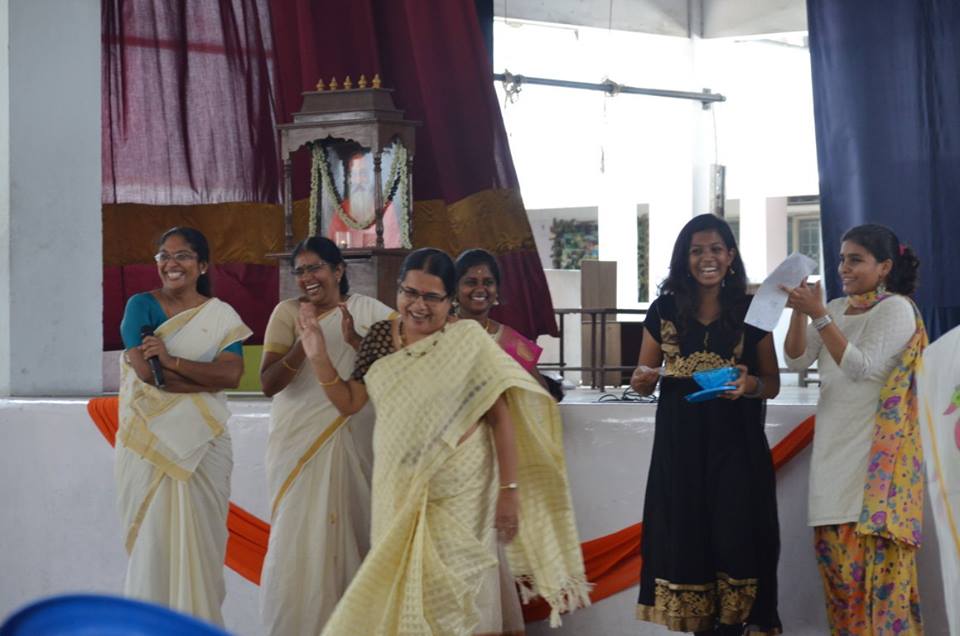 Vinayaga Chaturthi
Before the celebration of Ganesh Chathurthi at home, Students understood the Significance , rituals and customs of Ganesh Chathurthi Celebration by participating in various activities like Palak making , Rangoli on Pillayar , clay modelling of Ganesha, kolukatai making etc. Pooja was also perfomed with chanting and bhajans the whole school was reverberated with the joy of celebration.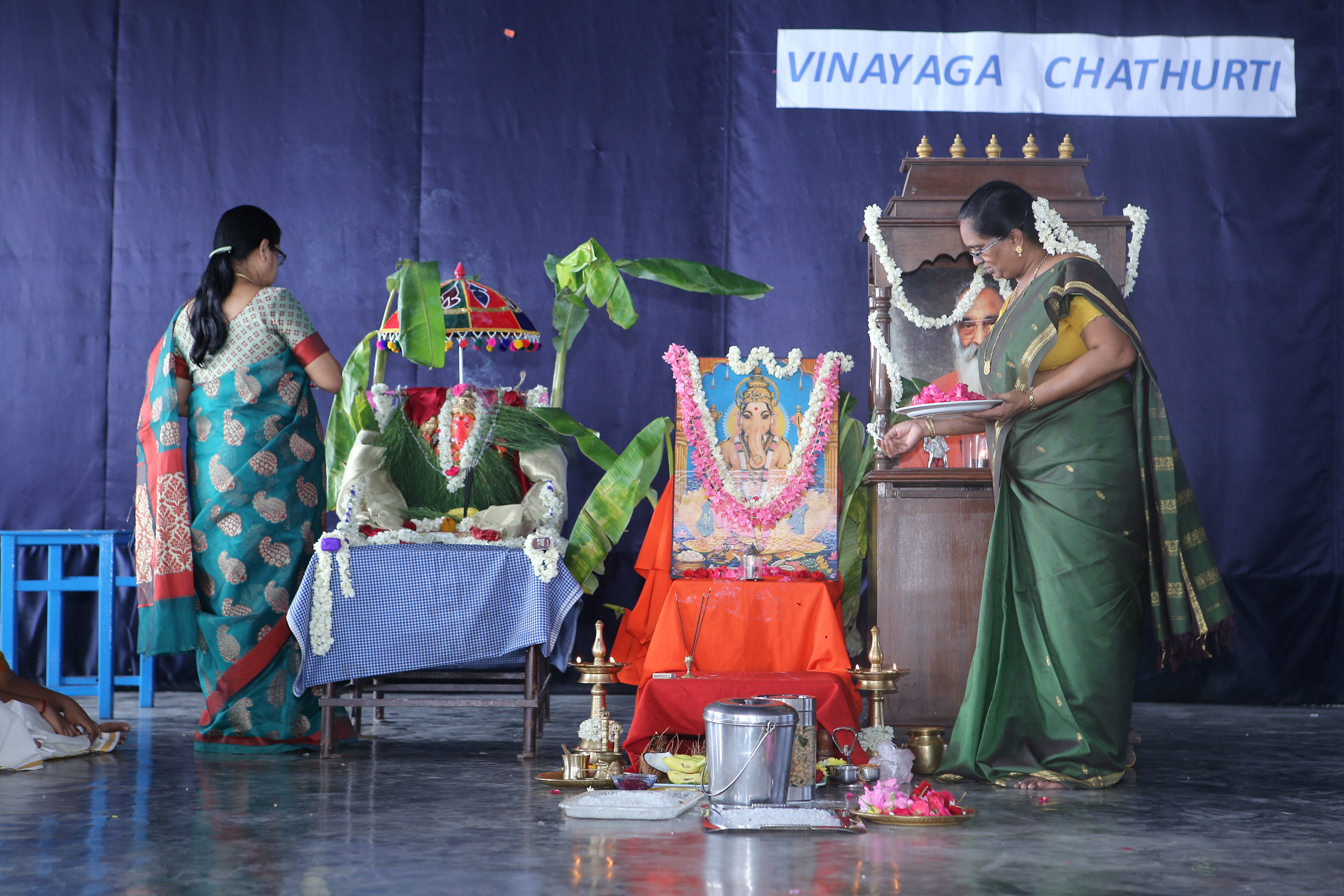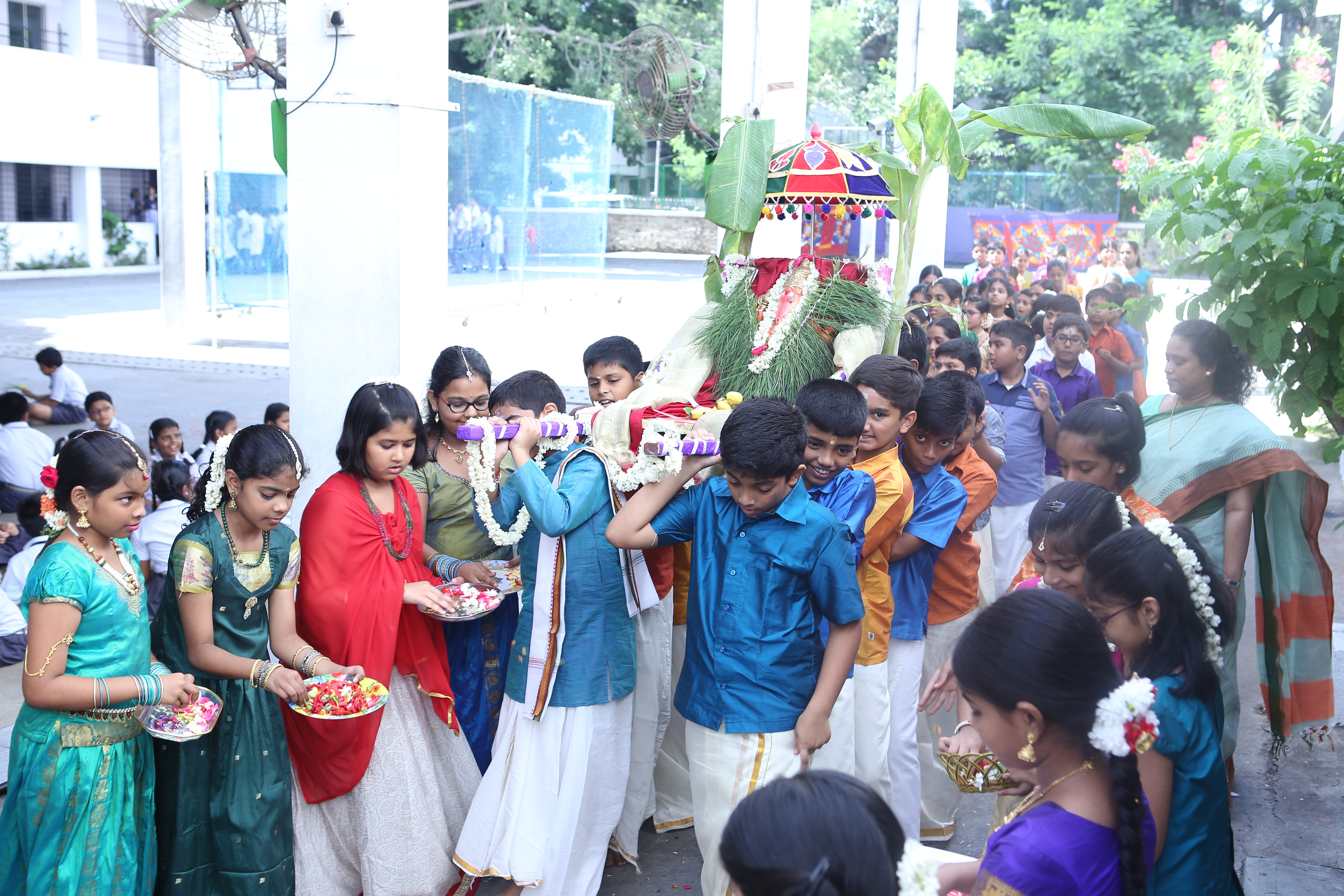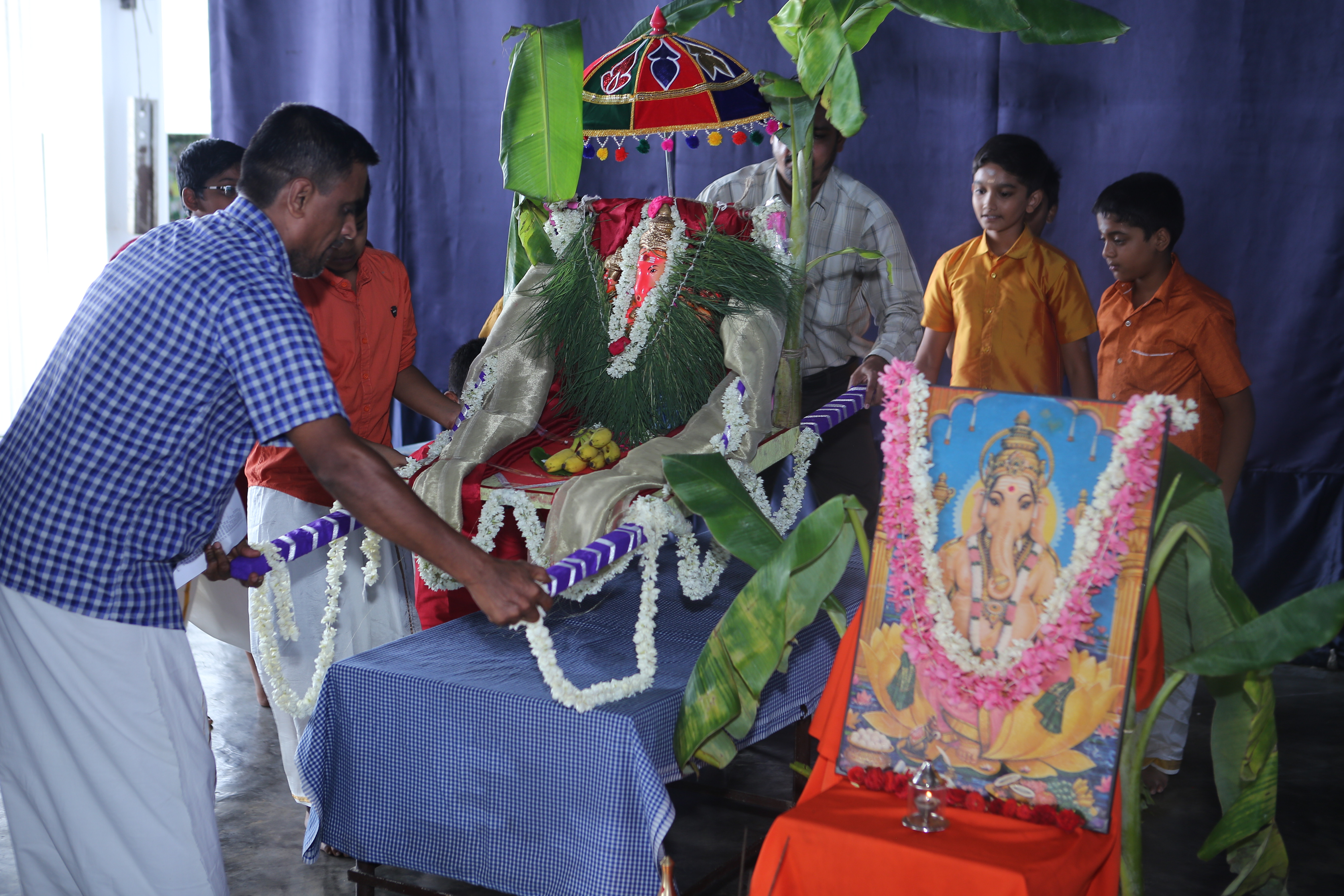 Vivarth
Vivarth – commerce fest was organised on 22.07.2017. To promote commerce related activities and indulge in competitions based on jobs available to commerce students after class XII. A variety of competitions including lawyer up, stock market, Presidential election, Treasure hunt, Start – up stratergy were held. A bazaar was set up by the students, selling various food items to promote entreprenurship. Students had a better understanding on career opportunities.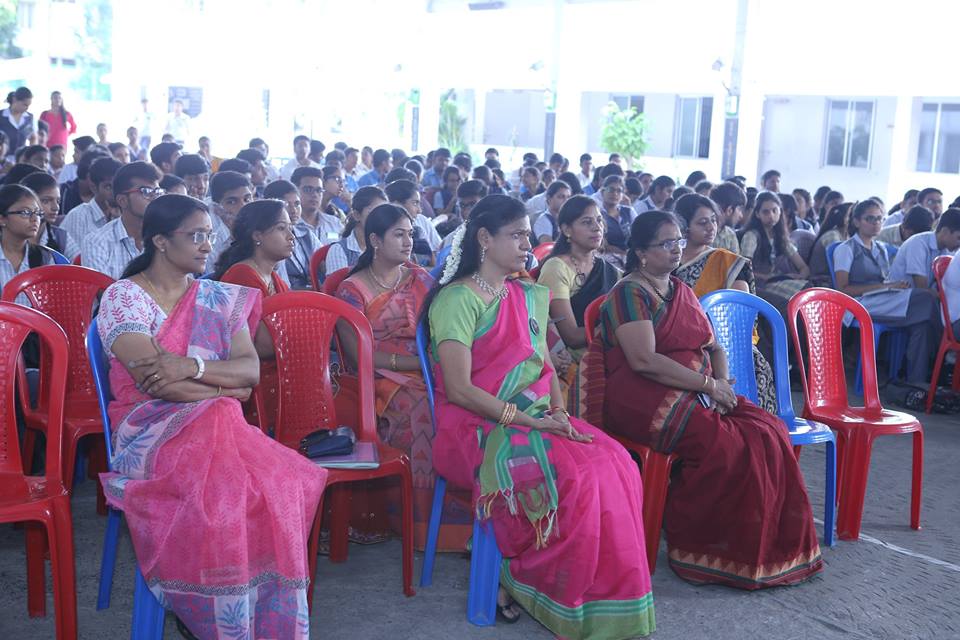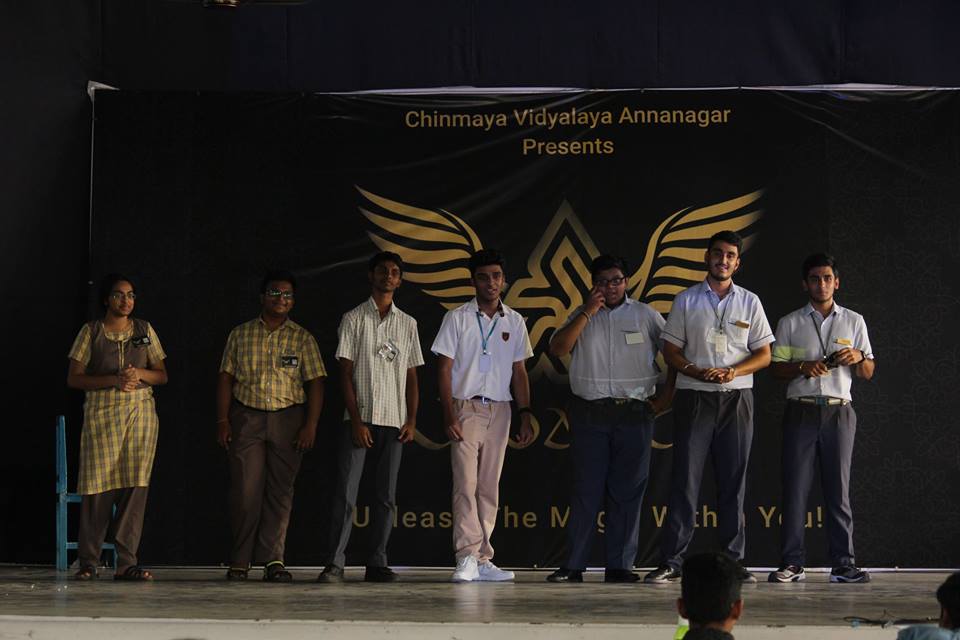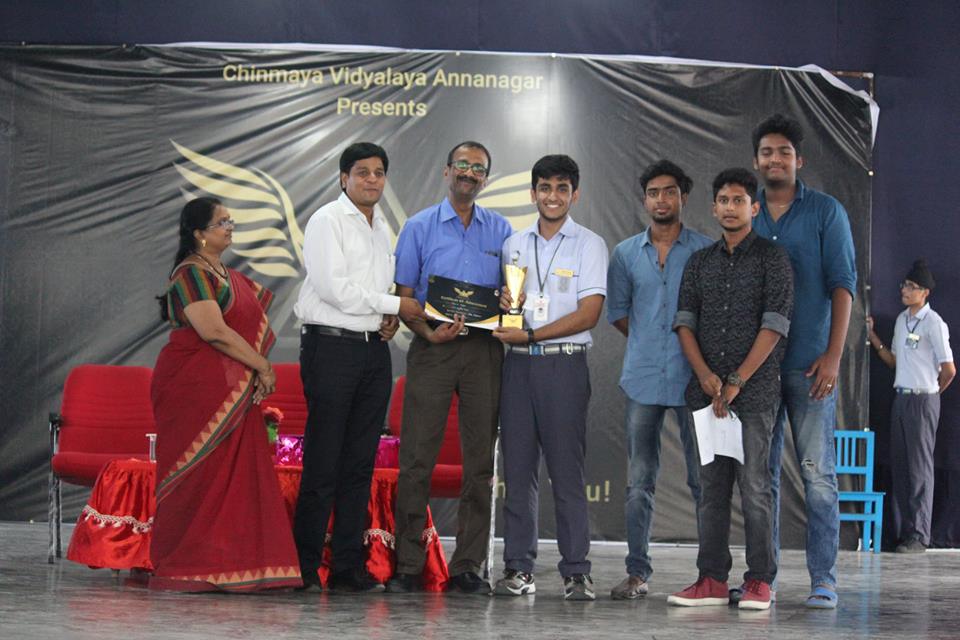 Genetic Workshop
Std XII Biology students visited the SRM Engineering college, Genetic department on 21.7.2017. They had an opportunity to isolate DNA from human blood samples. A very encouraging programme for students to get to learn beyond school knowledge. A wonderful exposure to spend time with the college students of SRM University who were doing their masters. Their experience and knowledge were an eye opener. Besides their experiment, they spent time in other profound labs of the university and got to know the wide availability of fields in research. 'SIMULATION', a favourite concept was shown using super computers.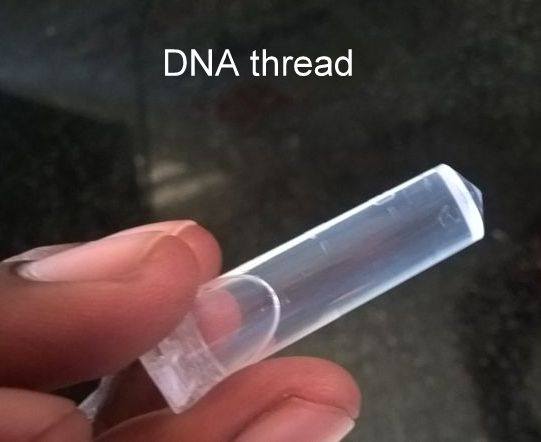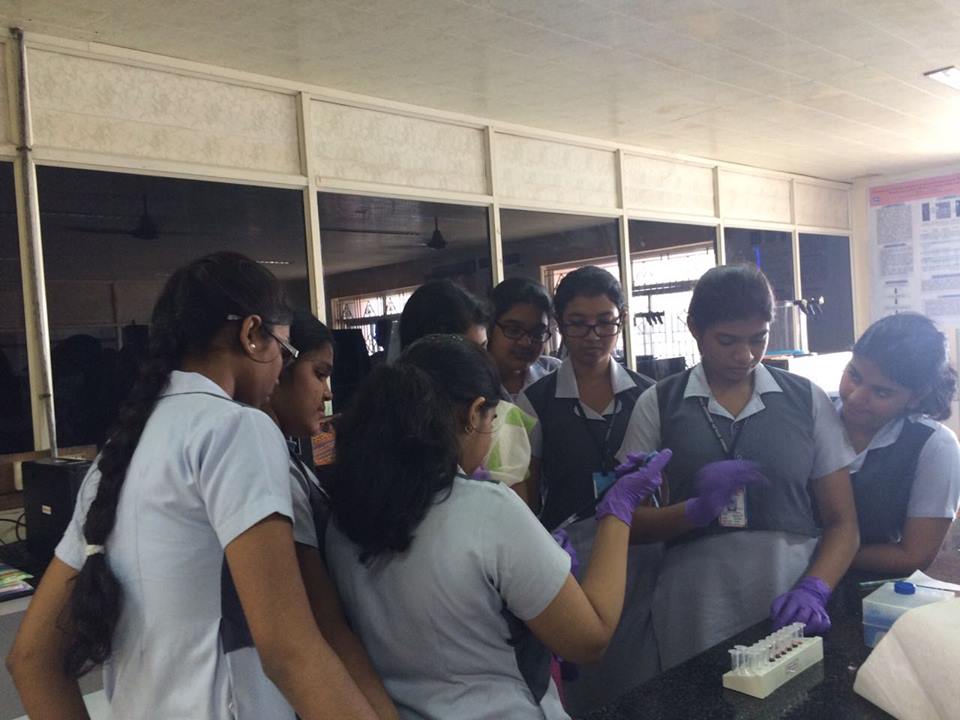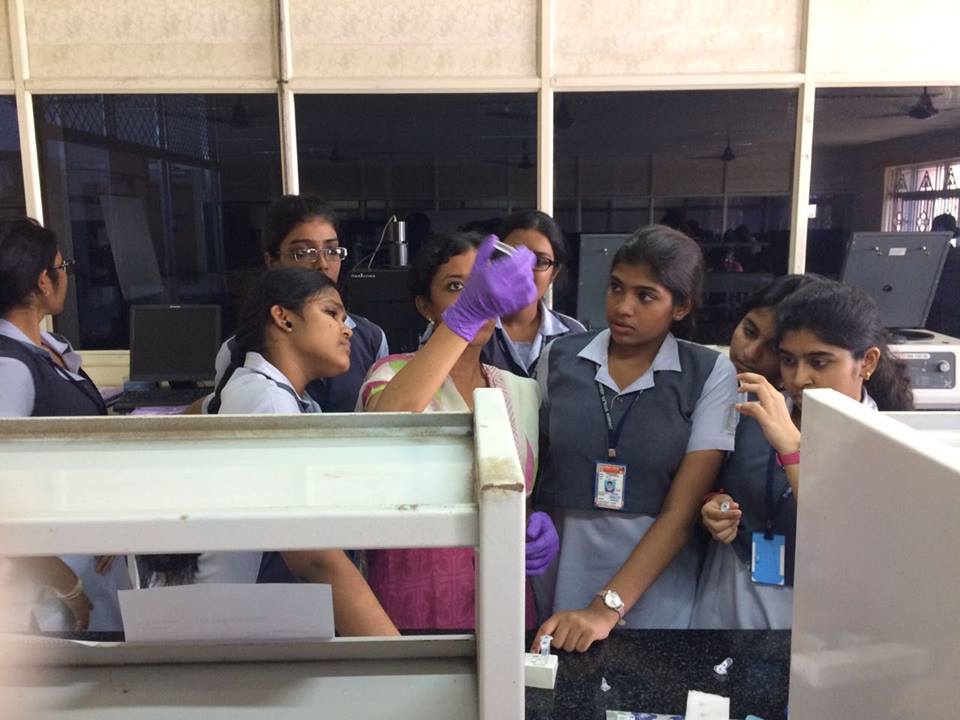 Yoga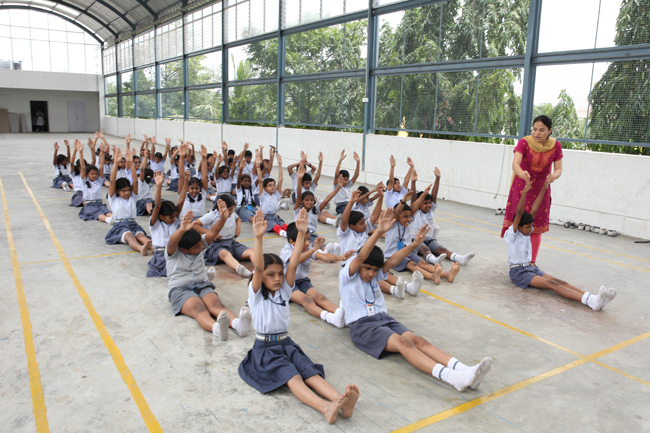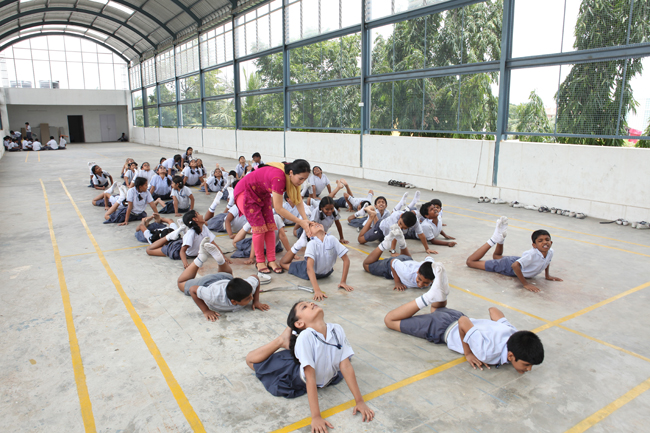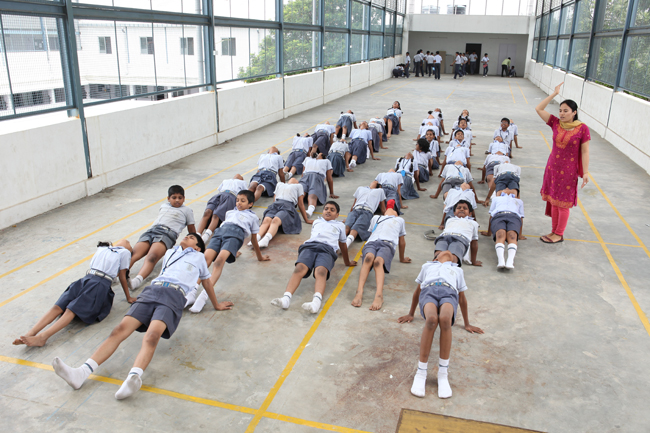 Paryatan Parv Heritage
To celebrate the spirit of tourism and to motivate people to participate in activities show casting the tourism of Incredible India. Government of India has launched the campaign 'Paryatan Parv'. In view of the above our school has conducted various activities.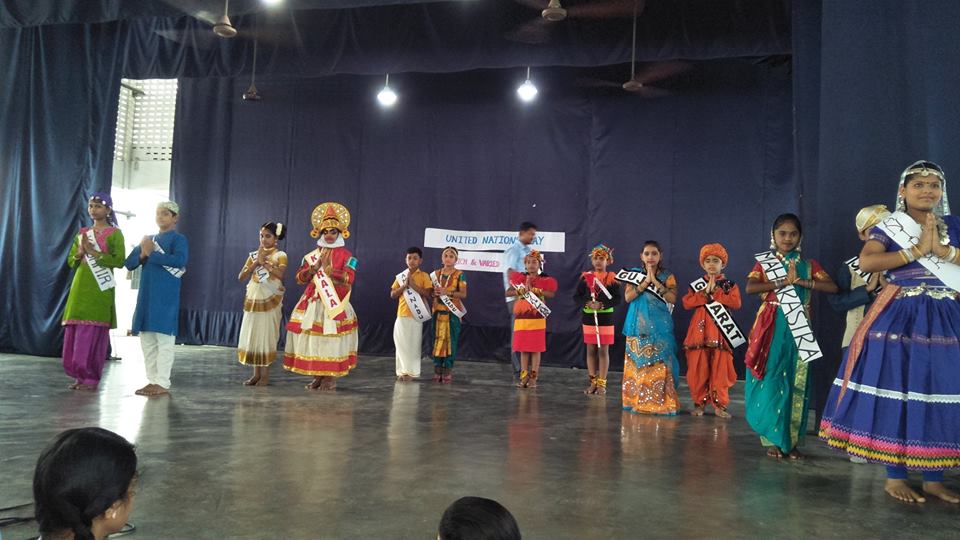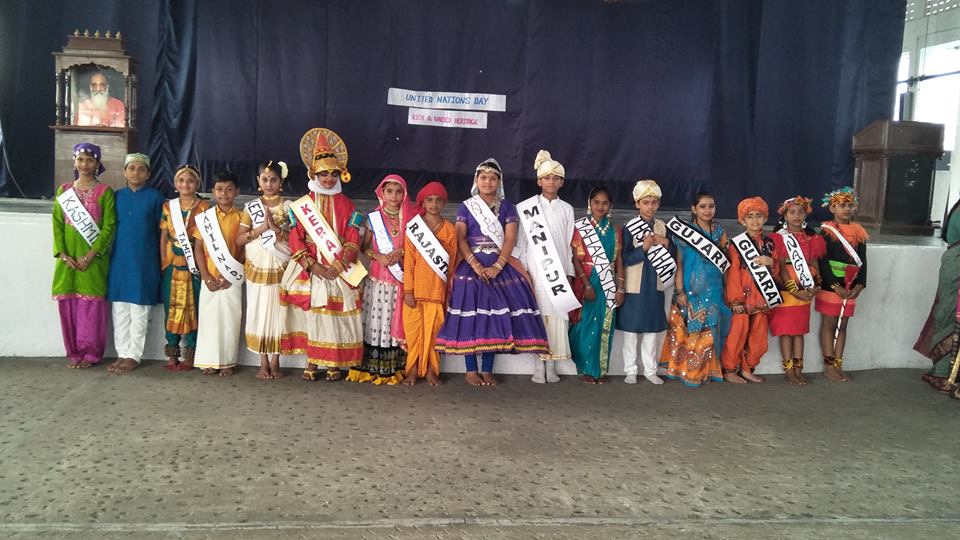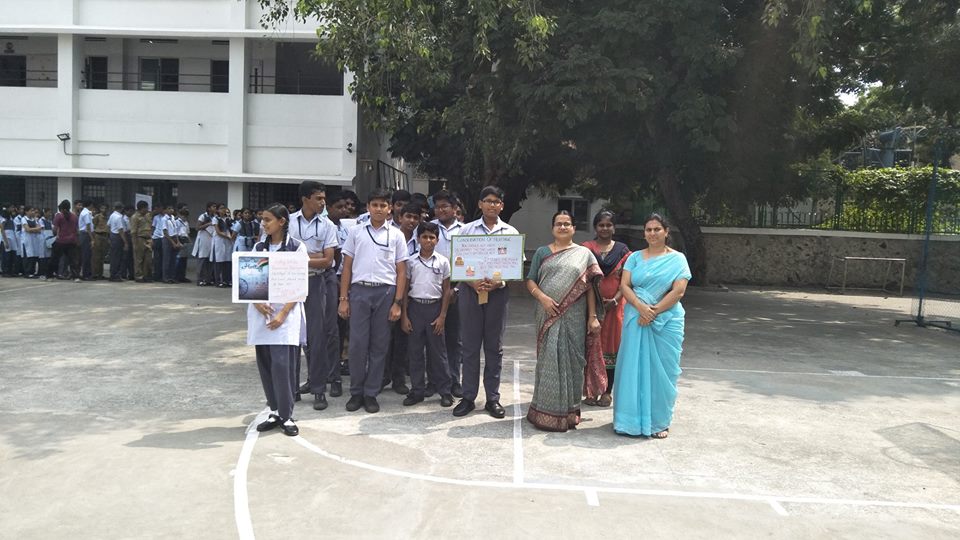 Hindi Divas
In our school Hindi divas was celebrated on 13th October 2017(Friday) Mr. Uday kumar Meghani. M.A (Journalism and mass communication) - Hindi Commentator in All India Radio was the Chief Guest for the programme. Various competitions were conducted for students of Std I to X and the prizes were distributed by the chief guest. Two different group songs on patriotism were sung by the students of std VIII. Beautiful Doha's were recited by Shreyas Vishwanath of Std VII D. A skit was enacted by students of class IX Chief guest motivated the students through his inspiring speech. Congratulations to the entire Hindi department teachers and the students.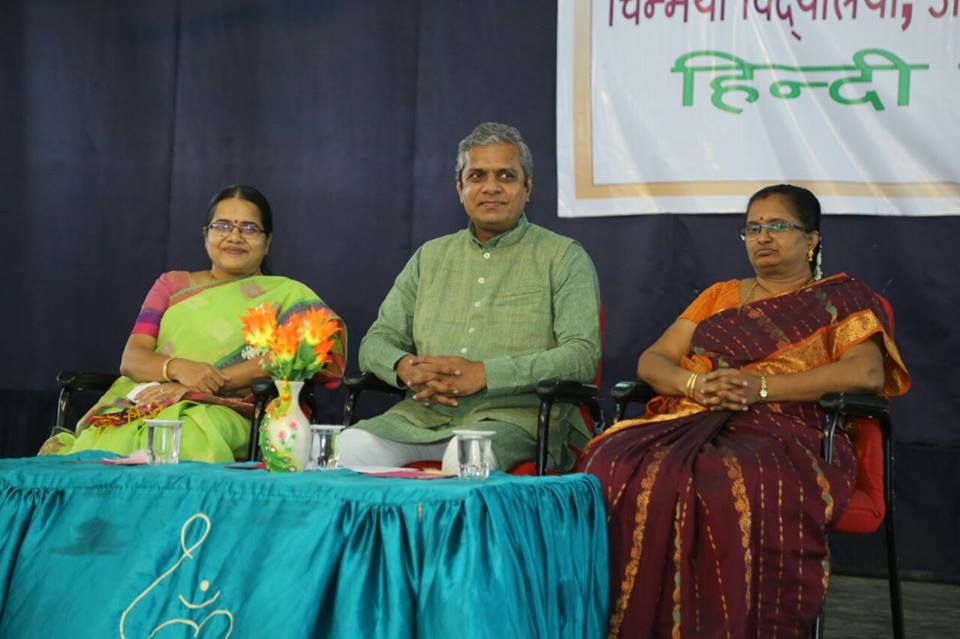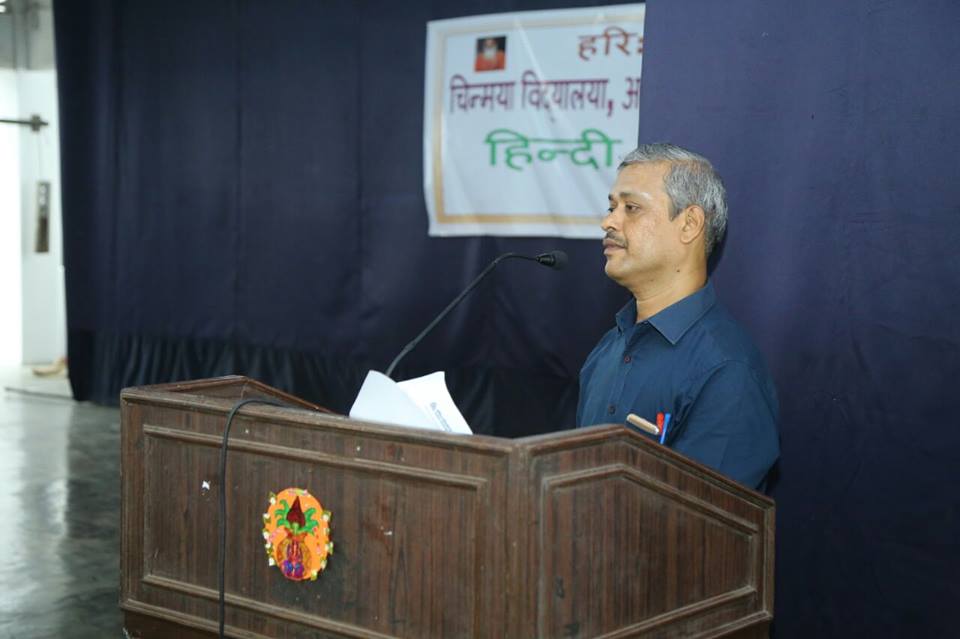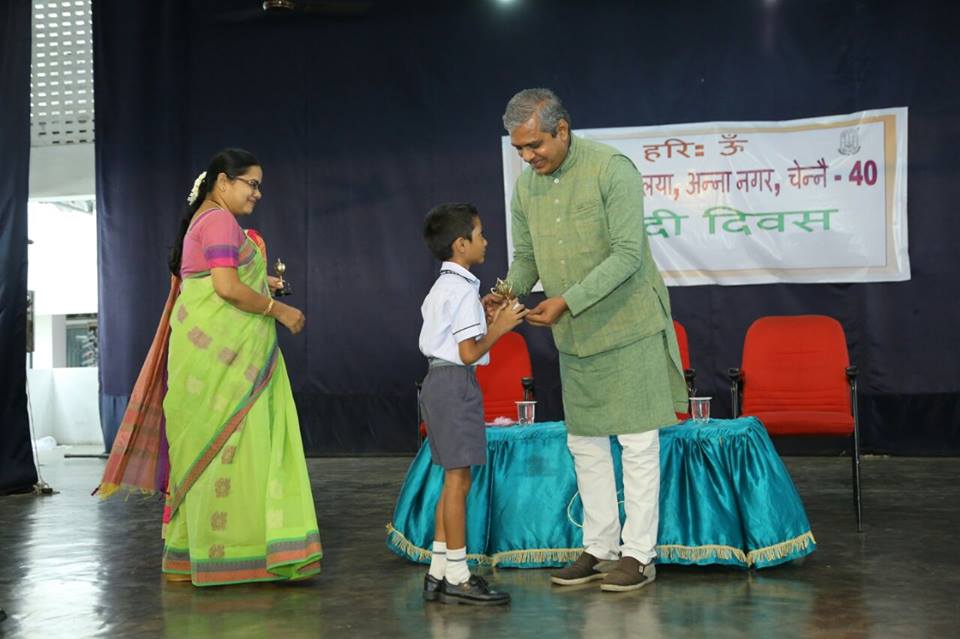 Independence Day
AT OUR VIDYALAYA CHIEF GUEST: SHRI. R.L. ARUN PRASAD I.R.S. Deputy Commissioner of GST The programme commenced with flag hoisting and was then followed by a spectacular March past by NCC Troop, Scouts and Guides, RSP and all the four houses of the school. Students received Cent percent attendance prizes. The skit performed by the students on the topic 'VISION 2020' was thought provoking and gripping for the audience.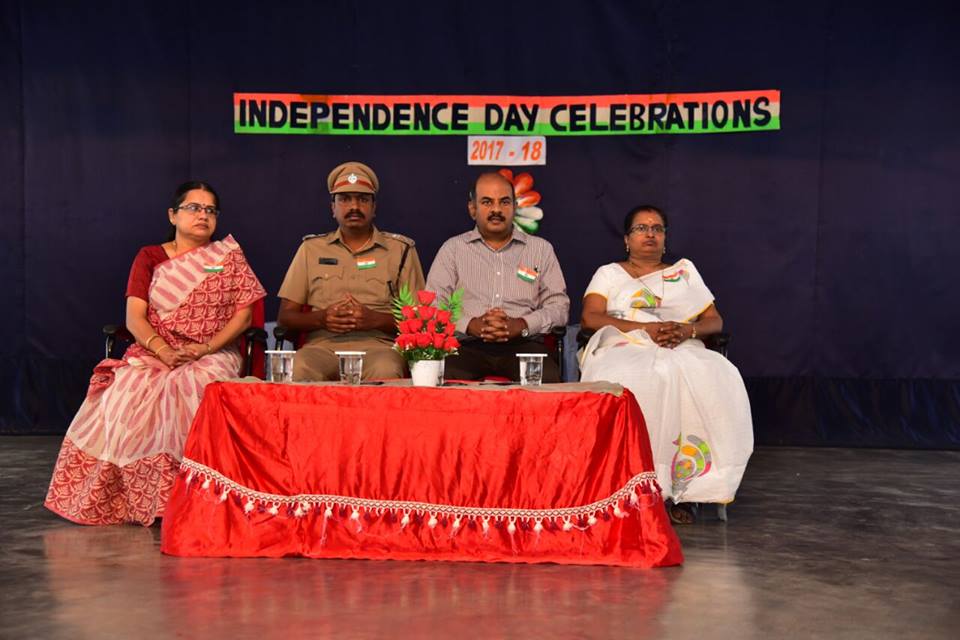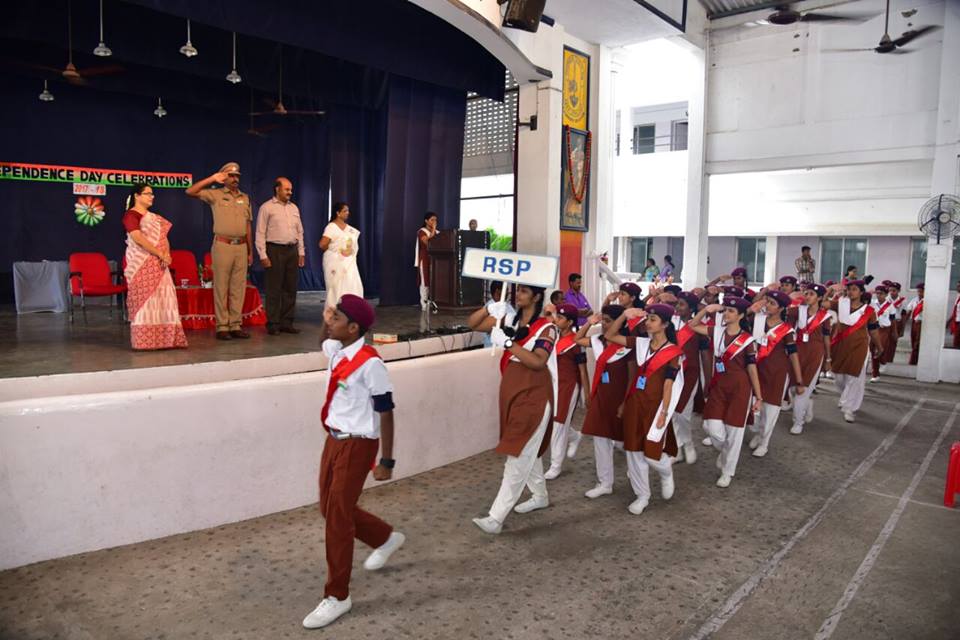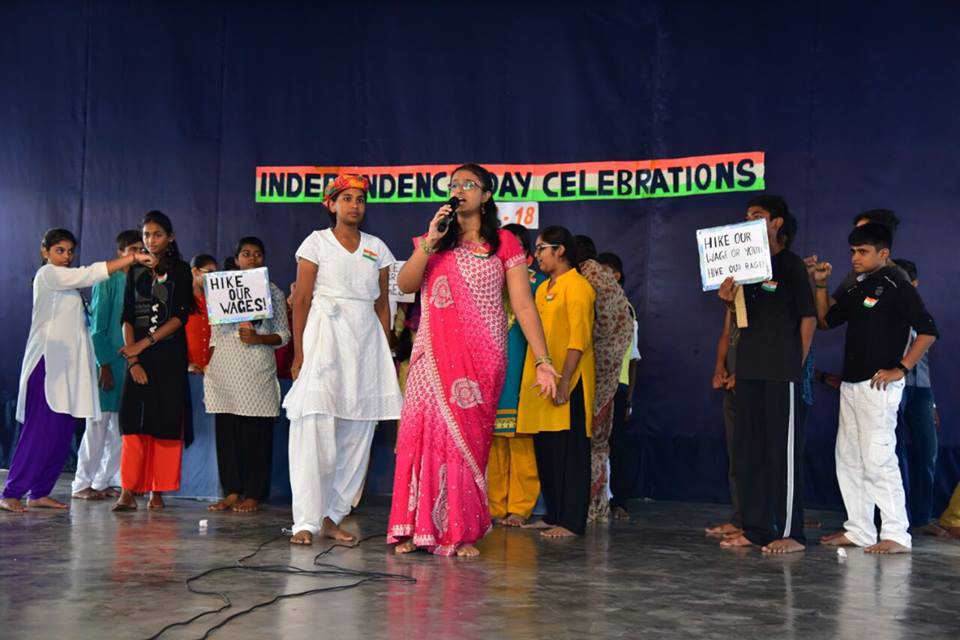 World Population Day
World population day was observed on 20th July in our school by enacting a play on population control organised by the students of class XI –B. The main objective of the programme was to show the various problems faced by over populated countries. The play started off with the UN secretary formally introducing the delegates of India, China, Japan, and the USA. The delegates spoke in the same order. The representatives of each country spoke about the current scenario in their respective countries. As they gave their speeches, the skit team acted out daily life situations in a humorous way. The programme ended with the entire cast and crew assembling on stage for the credits. The young audience was enlightened about the various problems of population. They were educated about the over population. The objective of highlighting population problems faced by the world was hence fulfilled. It was indeed an enlightening enactment by the students of XI- B Our teachers Mrs. G Latha and Mrs. Subha Sathyan from commerce department also participated in this skit. All the audience were overwhelmed by their participation. Kudos to all the participants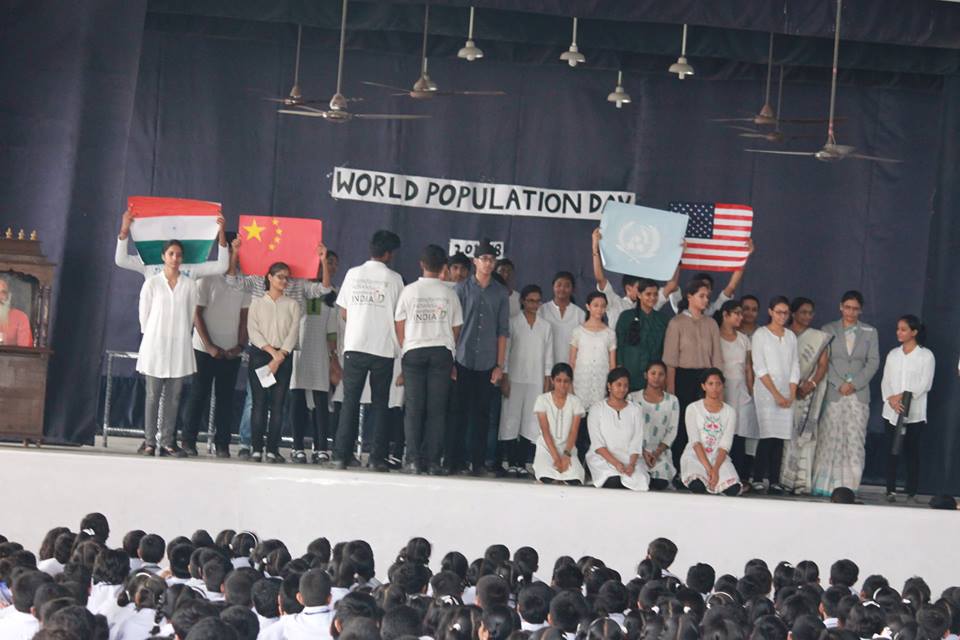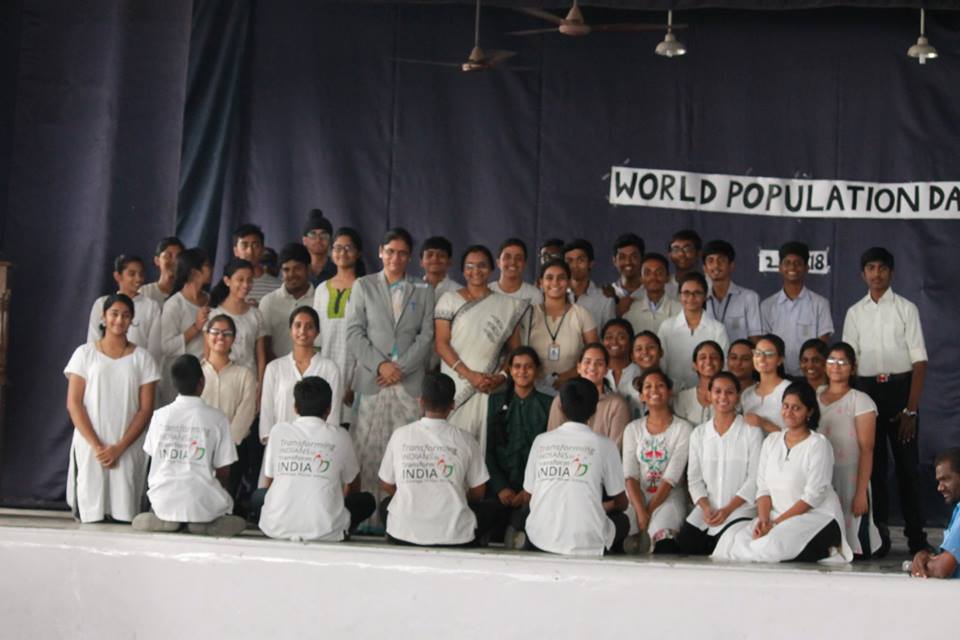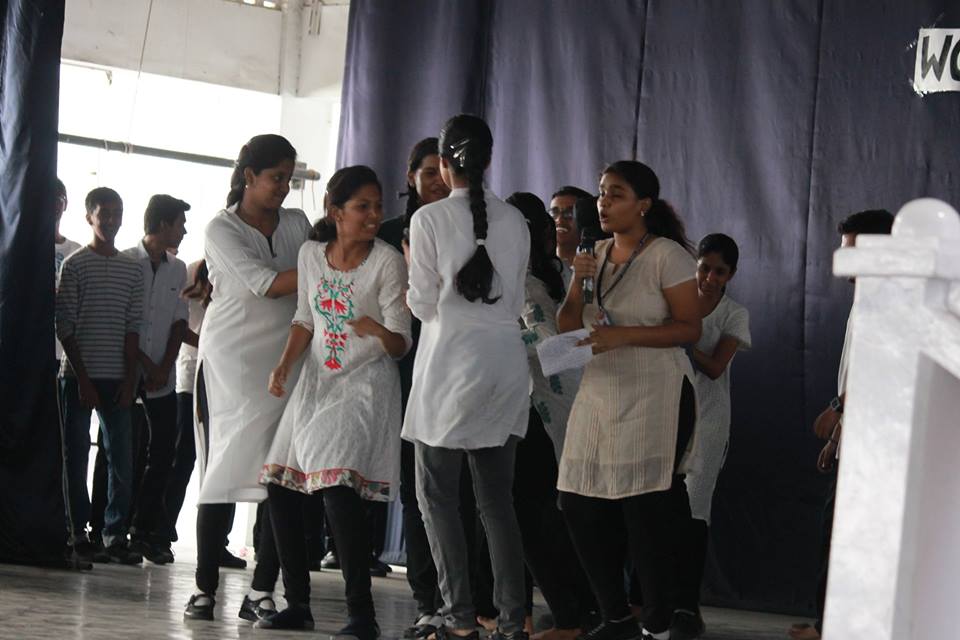 Geeta Gyana Yagna and Swamini Workshop
Geeta Gyana Yagna
SwaminiSupriyanandaAmma( Acharya Chinmaya Mission, Hongkong) conducted GeetaGyanaYagna on Geeta Chapter 16 at our Vidyalaya from July 24th 2017 to July 28th 2017. The devotees felt the mind was tamed and tuned towards god.
Swamini Workshop
On 22nd July, a workshop was conducted by Swamini Amma Supriyanandaji on Sishu Vihar and an orientation program for Sevikas of Sishu Vihar. The program on Shishu Vihar started at 10:30am with a group of 15mothers and 15 kids at the age group of 1 ½ to 2 ½ years. Amma explained the parents that academics can be learnt easily, but faith devotion and culture should be inculcated among the kids at a very young age.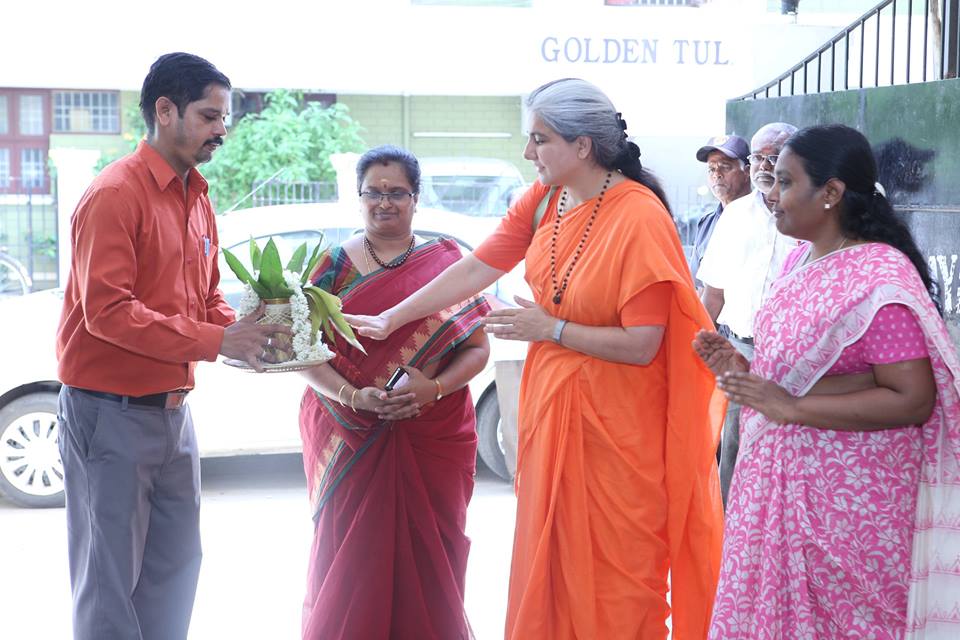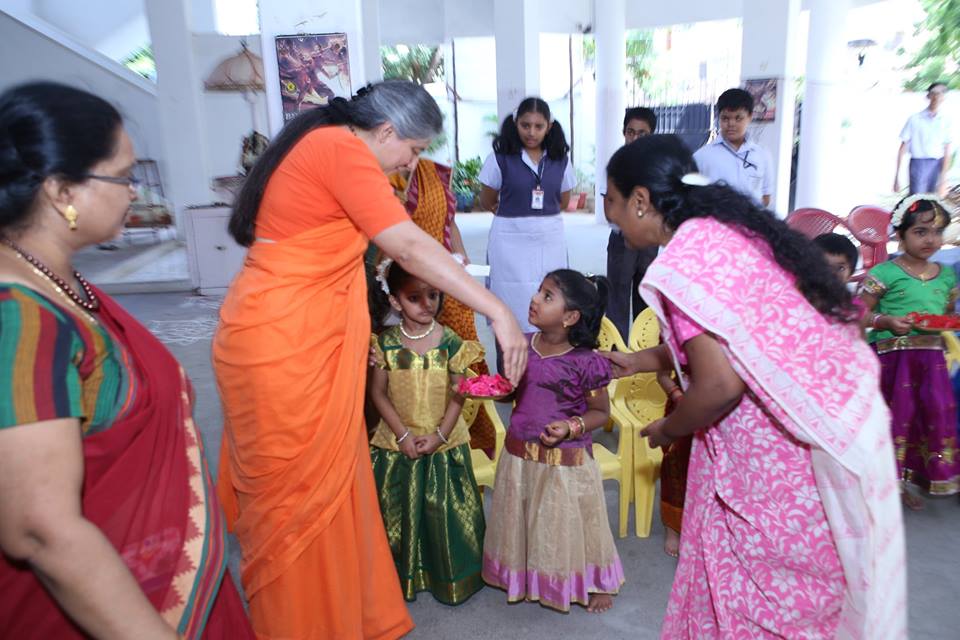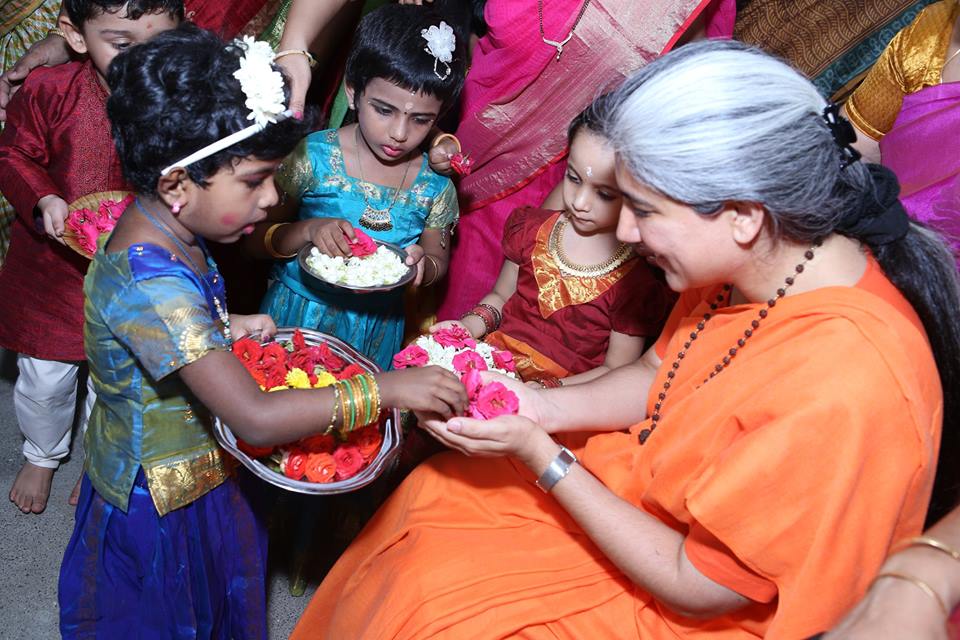 Educational Trip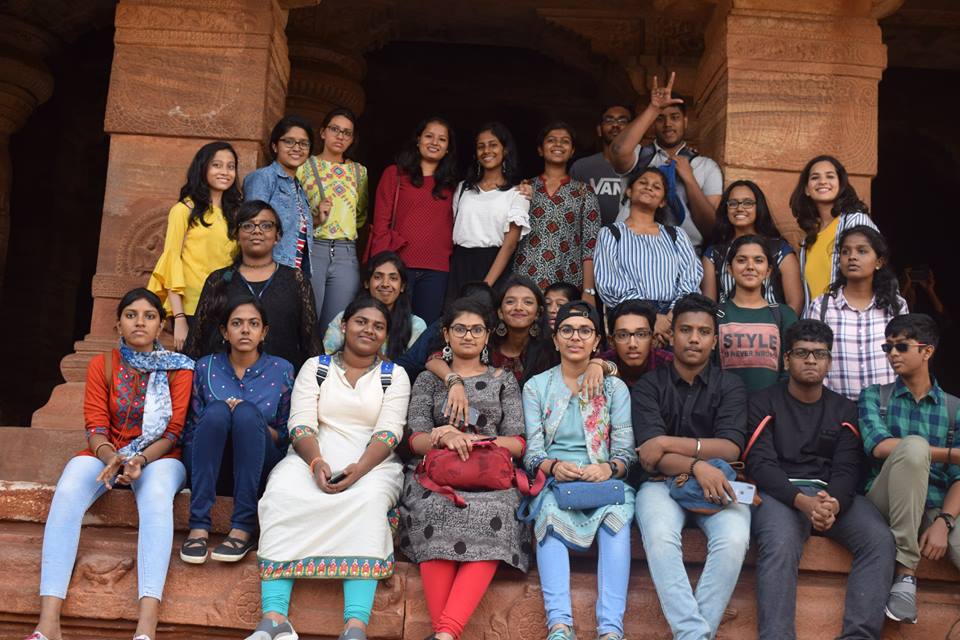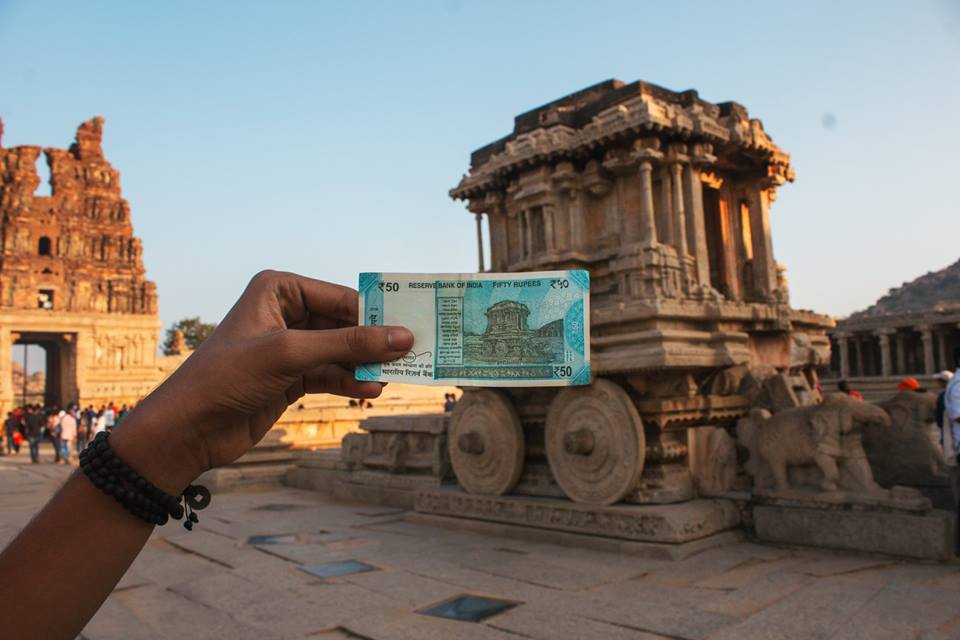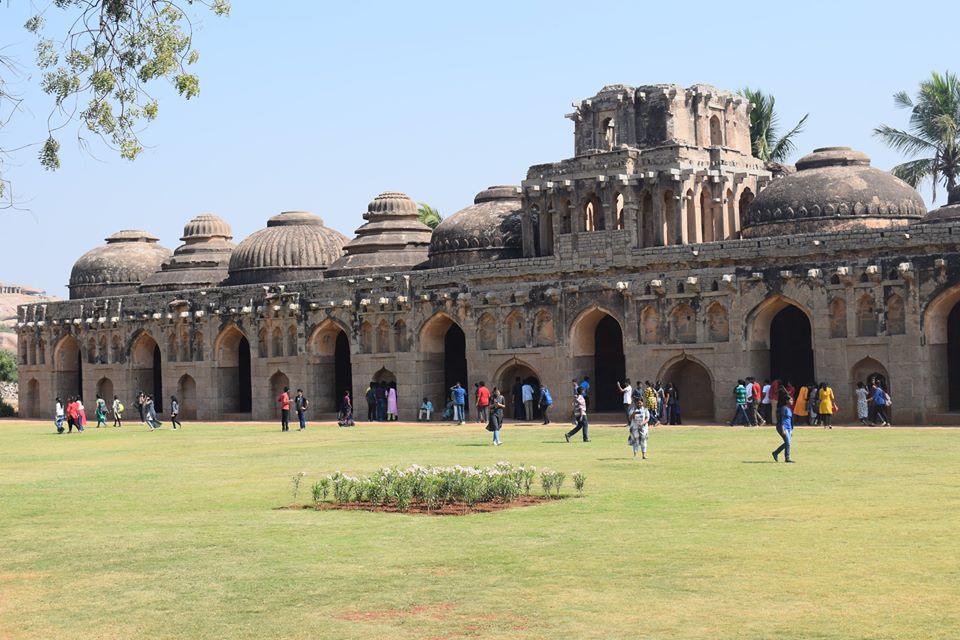 Sports Day 2017-2018