Sketch of Gurudev - Shubha Krishna
Shubha Krishna, our alumnus, has drawn a beautiful sketch of Gurudev in connection with Guru Aradhana. She has depicted Gurudev immersed in deep meditation with eyes closed, with a halo around him. The halo consists of all the 108 glorious names of Swami Chinmayananda. Each name is an indication of his Divine nature.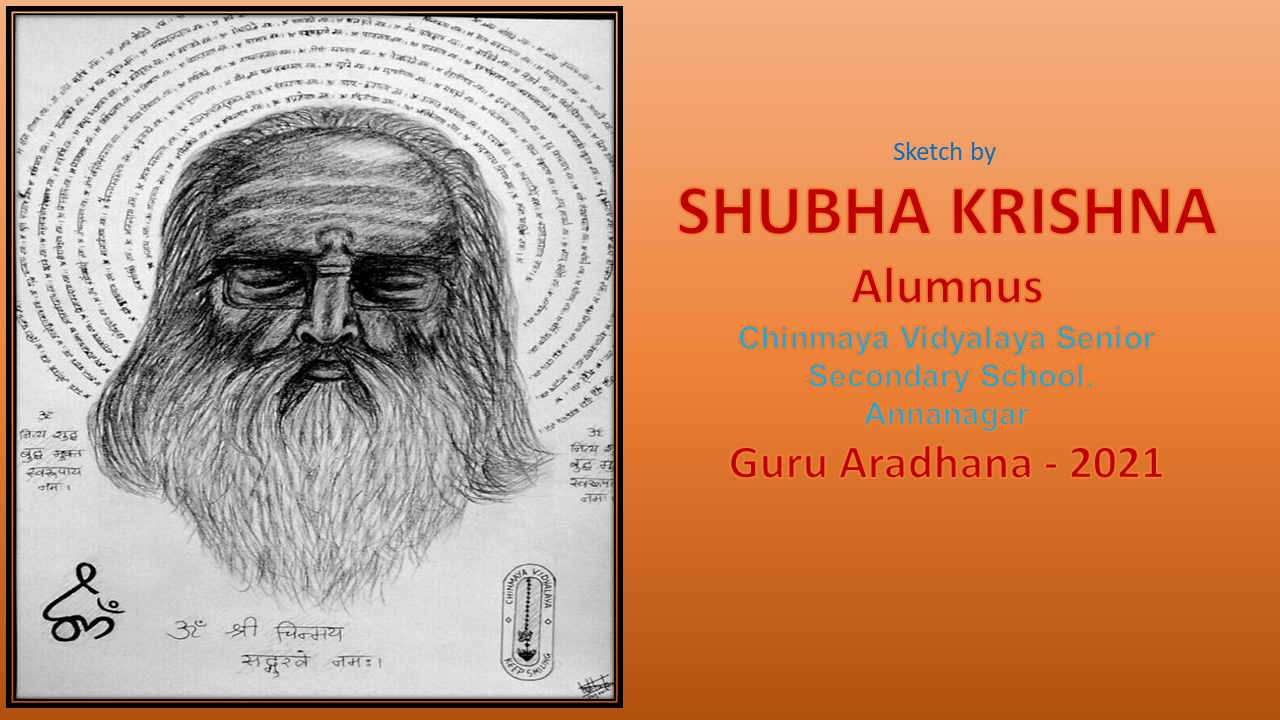 Guru is inspiration, Guru is aspiration
This year, a ten-day program-Acharya Devo Bhava was organised by Chinmaya Mission and Chinmaya Academy of Management, where teachers of all the Chinmaya Vidyalayas were honoured. Teachers of Chinmaya Vidyalaya Annanagar were honoured for their dedicated service on 29th and 30th July, through video presentations which brought out their various qualities and innate talents explicitly. At the end of the program, our alumni- Krishnaveni (Professor in PSG College, Coimbatore) and R.S. Prasanna (Film Director), took this opportunity to show their warm gratitude to all the teachers of their alma mater. They pointed out how the school had enriched their personality and helped them achieve success in life. The wonderful foundation given by the school and the values inculcated, helped them to face all the challenges in life successfully. The common thread in both their musings was about the wonderful relationship which they had with their teachers.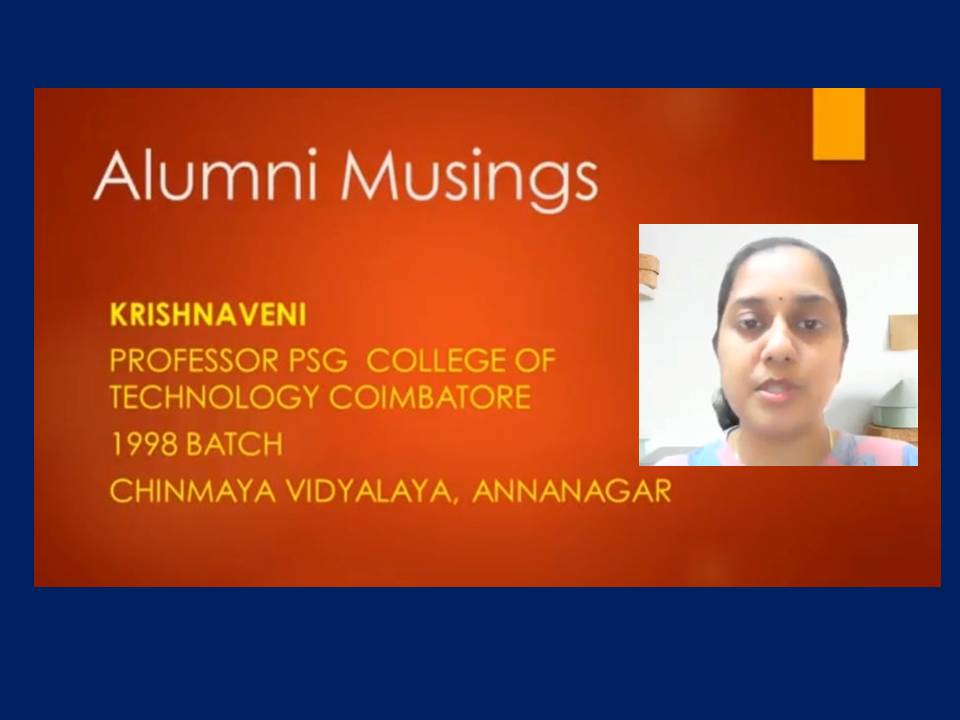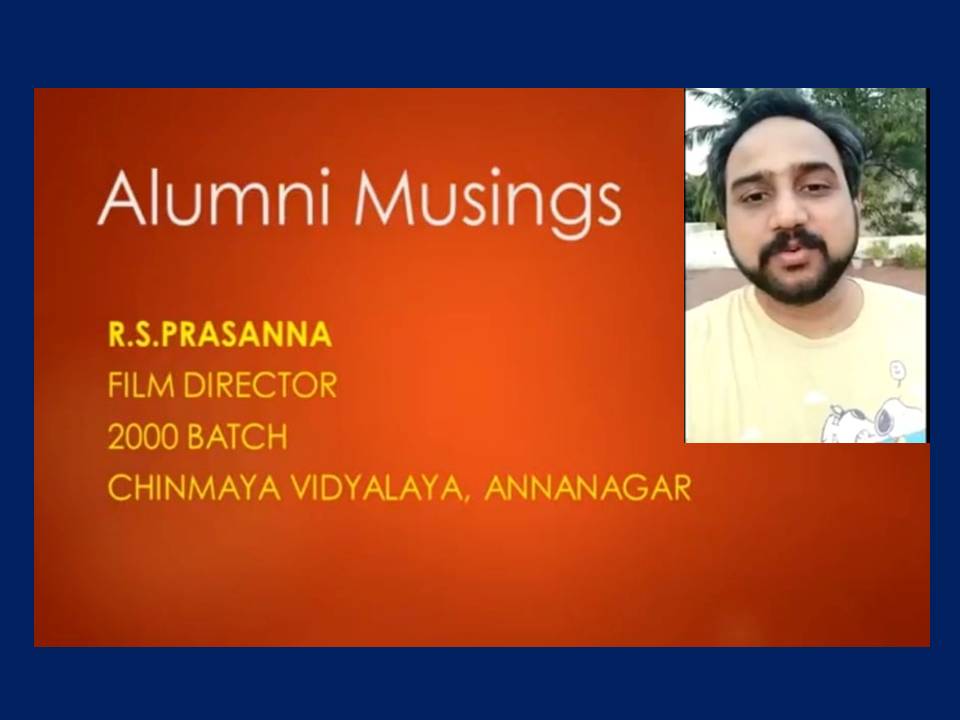 Chinmaya Mission Chennai, along with Chennai Chinmaya Vidyalaya had organised a mega event 'Navratri Utsav' for the devotees all over the world, from October 17th 2020 to October 25th 2020. All the Vidyalaya students got an opportunity to take part in the wonderful cultural programme, which described the famous temples of Tamil Nadu. On some of the days of the Utsav, our alumni students-Sowbarnika on 17.10.20, Karthick Narayanan on 19.10.20, Malavika on 23.10.20 and Lakshmi Ramesh on 25.10.20, rendered the invocation song mellifluously. This gesture of gratitude towards their alma mater was befitting and was appreciated by devotees all over the world. Thanks to our alumni, who are always our brand ambassador.
Sowbarnika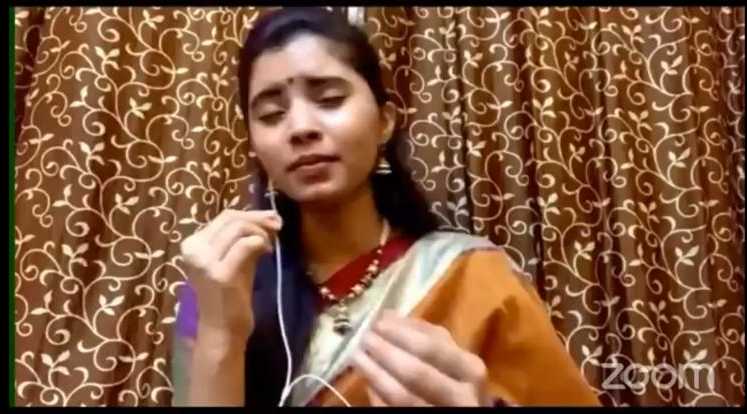 Karthick Narayanan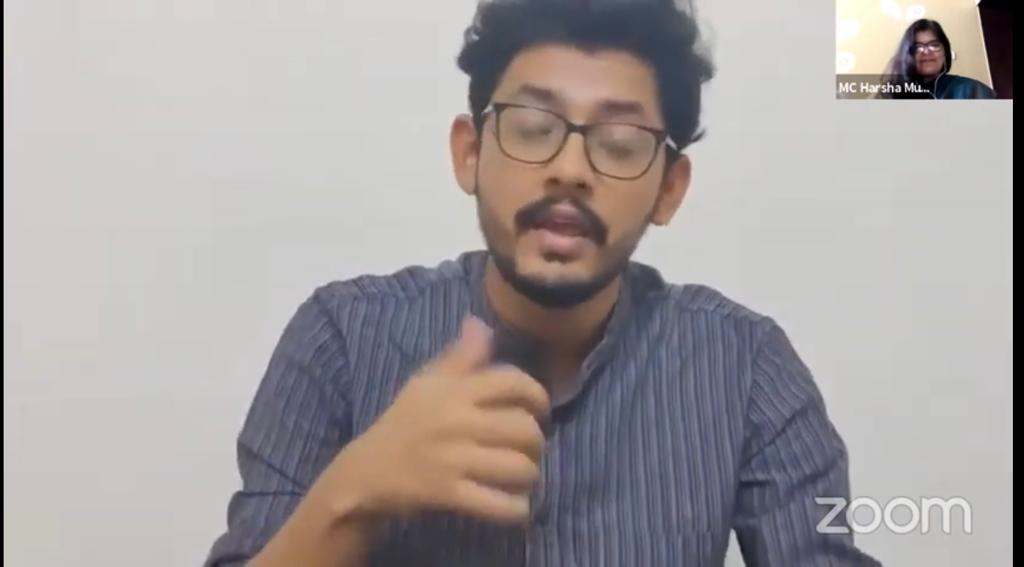 Maalavika
Lakshmi Ramesh